Shattuck-St. Mary's School
2021-2022 DONOR REPORT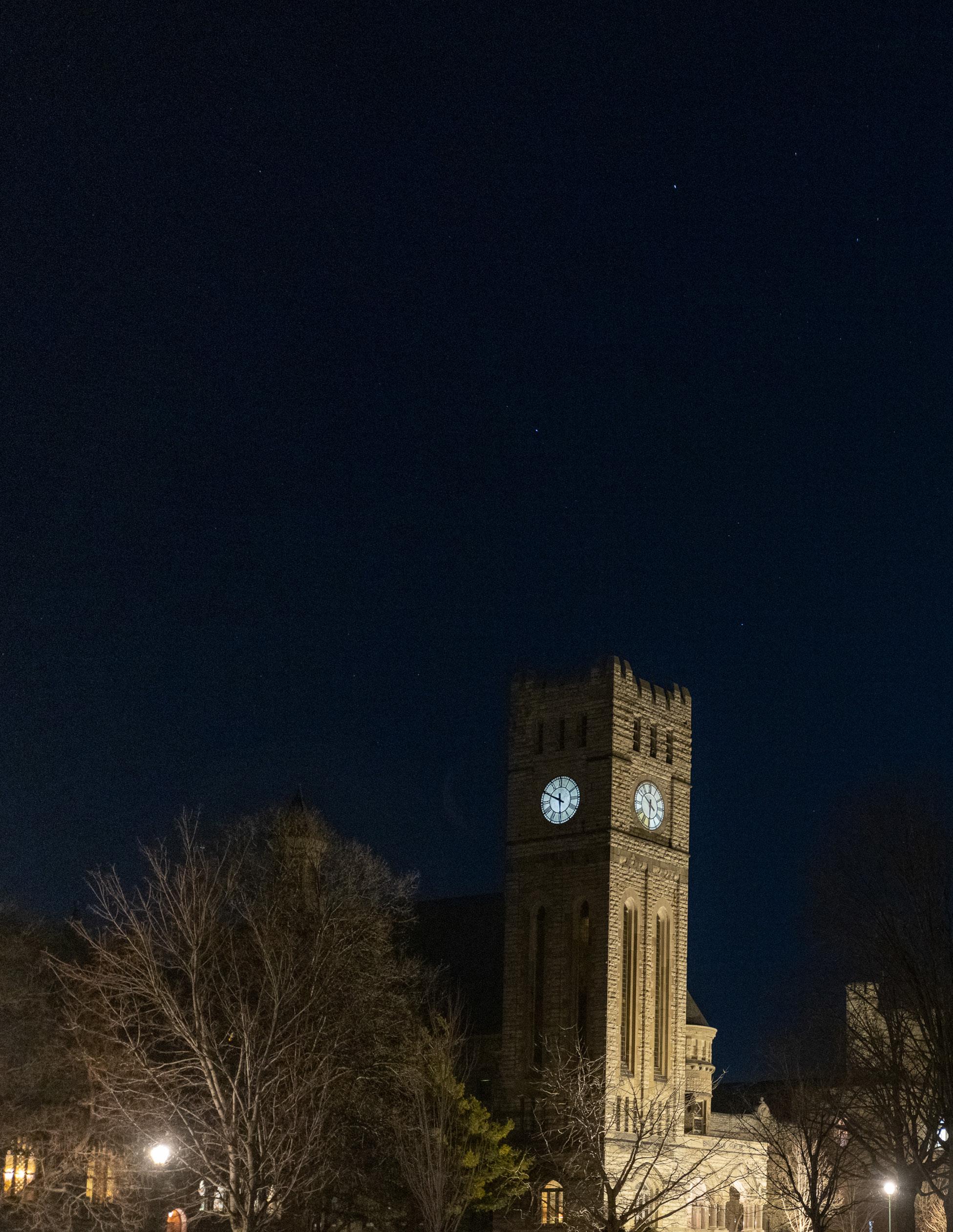 contents 03 Shattuck-St. Mary's School 2022-2023 Overview 05 The Founders Society 07 2021-2022 Contributors 17 Major Benefactors (Lifetime Giving) 23 Saints and Shads 30 Reunion Giving 31 Friends of Hockey 34 Recognition Gifts 36 Memorial Gifts 1
It's because of you—our community of students, faculty, staff and alumni—that Shattuck-St. Mary's feels like home. Every day, we are reminded that transforming lives is at the heart of our mission at Shattuck-St. Mary's.
In the spring, we watched 93 seniors as they graduated and started their lives beyond the Arch. This was a day to truly celebrate. None of that could be possible without the tremendous generosity of our alumni, parents and friends. Last year, 969 donors contributed $3,802,905 to Shattuck-St. Mary's including $2,070,152 to the Annual Fund. Your Annual Fund gift not only supports SSM financially, it lets our faculty and students know you believe in the work they are doing.
Shattuck-St. Mary's students are chasing their dreams and passions to change the world. Support from our community is paving the way to make that possible. Every gift—no matter the size— provides critical assistance for core needs, such as financial aid, teaching, and student life. When you participate in this tradition of giving, you join a worldwide community of alumni and friends ensuring an exceptional Shattuck-St. Mary's experience for today's students.
On behalf of our School community, we wish to express our deepest gratitude to the donors whose names appear on the following pages. By investing in Shattuck-St. Mary's School, you are helping to ensure its continued success for another 100 years.
With gratitude,
Matthew Cavellier Head of School
Maggie Osterbauer Lee '03 Director of Institutional Advancement
It's because of YOU that everything is possible.
2
2022-2023 Officers, Trustees, and Administration
Officers
Matthew Cavellier Head of School
The Rt. Rev. Craig Loya Honorary Chair
Kristi Klungness '84 Chair
Tamara Kloeckl Nelsen '80 Vice Chair
Megan Trout '04 Secretary-Treasurer
TrusTees
Lev Alcott '65 Parker, Colorado
Brant Barr '73 Faribault, Minnesota
Nora Brown '96 Essex Junction, Vermont
Ed Carpenter '60 Rio Verde, Arizona
David Duncombe '79 Appleton, Wisconsin
Jonathan Hancock Fort Wayne, Indiana
Paul Jeremiassen '62
Olney, Montana
Michael Johnson '94 Minneapolis, Minnesota
Kristi Klungness '84 Bloomfield, Michigan
Joel MacIntosh '86 Wayzata, Minnesota
Tamara Kloeckl Nelsen '80 Woodbury, Minnesota
David Nicol '75 Urbana, Illinois
Jonathan Smith '96 West Hartford, Connecticut
Ruthie Sudderth '02
Lansing, Michigan
Megan Trout '04 Chicago, Illinois
Ruth Schenck Wiegand '97 Lakeville, Minnesota
Kristen Van Slyke Wright '04 Colorado Springs, Colorado
ex OfficiO
Kim Bakken Office Manager
Donna Burch-Brown '86 Alumni Association Board President
Paula McCrea
Parents' Association President
The Rt. Rev. Craig Loya
X Bishop of the Episcopal Church in Minnesota
TrusTee emeriTi
Sharon Hoffman Avent '64
Linda Stone Dasher '56
Dan Gislason '62
Abby Carlstrom Humphrey '62
Fred C. Krahmer '60
Hugh Wooldridge '55
AdminisTrATiOn
John Blackmer
Director of Community Life & Campus Security
Tristan Brown
Director of Health Services
Courtney Cavellier
Associate Head of School & Interim Middle School Director
Matthew Cavellier
Head of School
Michele Cornish
Director of Athletics
Amy Horstman Cox '94
Director of Auxiliary Programs
Sarah Flagstad
Director of Residential Life
Andrew Garlinski '98
Director of Admissions
Robert Gutwein '95
Director of Counseling
Maggie Osterbauer Lee '03
Director of Institutional Advancement
Rev. Colin Maltbie School Chaplain
Megan Maschoff
Director of Communications
Mark Olson
Director of Technology
Integration and Safety
Daniel Ray
Academic Dean
Scott Ryberg
Chief Financial Officer
Patrick Schaefer
Director of the Upper School
Erin Sellner
Director of Human Resources
Stephanie Vagle
Director of Innovative Academics
Matt Wolfgram
Director of Online Division
Alumni AssOciATiOn
BOArd Officers
Donna Burch-Brown '86
President
Laurel Simer '07
Vice President
Karen Ronningen Jones '95
Secretary
Alumni AssOciATiOn
BOArd memBers
Matthew Andrew '92
Kyle Armstrong '97
Wade Fenn '76
John Goldfine '73
Grace Hayden '86
Roger Paquin '95
Rande Paquin-Stanton '93
Emily Petraglia '04
Linda Cayce Rachels '66
Kurt Simer '99
Rebecca Stapleton Smart '85
Mihoko Fujita Ward '98
22-23 SHATTUCK-ST. MARY'S 406 TOTAL ENROLLMENT
43 STATES 22 COUNTRIES & 5:1 STUDENT TO FACULTY RATIO 13 AVERAGE CLASS SIZE 6 STUDENTS IN EACH GRADE 7 8 9 10 11 12 PG 6 14 86 104 12 73 102 9
OVERVIEW
18% DAY STUDENTS 80% BOARDING STUDENTS 2% ONLINE STUDENTS
3