THE RED JOURNAL
Soft Life
THE ISSUE
Soft Life
The act of simply living a life with less stress, worry, and concern. Making better decisions that benefit your overall well-being. You don't prioritize fitting in, or following trends, you are just here to live your divine purpose.
Soft life refers to a lifestyle of comfort and relaxation with
minimal challenges or stress. Soft life is a life of ease without requiring hard work, sacrifice, and unpleasantness.
It is enjoying and celebrating moments that bring joy. Moments such as taking a self-care day, traveling, or even brunch with friends.
It can be a life of wealth and luxury or a simplified life unburdened by stress and responsibilities.
Advocate for a stress-free life of leisure. Where you make decisions that leave you feeling stress-free and vibrating higher.
Soft life is a way of living that's a bit more intentional. You do not buy your way into it. It is a state of being. You move intentionally, taking inventory of your thoughts, goals, and intentions. The ideal version of you.
WHAT DOES MEAN? + INTENTIONAL + SELF-CARE
EXAMPLES OF A #SOFTLIFE
Quitting your 9-to5 job so you can leave stress behind.
Ordering an Uber to your appointment instead of taking public transport.
+ A TRAVEL DIVA...
Soft life embraces self-care in every aspect of your life from home to work to your relationship with wellness and how you manage your relationships. Protects their peace. Prefers to look well-kept and put together. Prioritizes a more luxury aesthetic like name brands or authentic fine jewelry. Will not engage in drama or harmful relationships of any kind, ie. workplace, romance, or friendship. Travels for self-care and experiences.
Canceling plans with problematic friends & family members.
Not caring if everybody wakes up at 6 am to go to a job, you sleep in.
THE RED JOURNAL • 2023 SPRING EDITION 3
Soft Life: A MOOD
Welcome to the side of the Red Journal where we're taking it easy. Over here we work hard, but we don't deprive ourselves of rest, enjoyment, and relaxation. We're not carrying the world
on our shoulders anymore, we're finally making ourselves a priority. If the soft life is calling to you, a life where you're not draining yourself constantly and completely for the sake of others,
then you've found the right place. It's time to pour into you. May these photos inspire you to live authentically in freedom and comfort in every aspect of your life.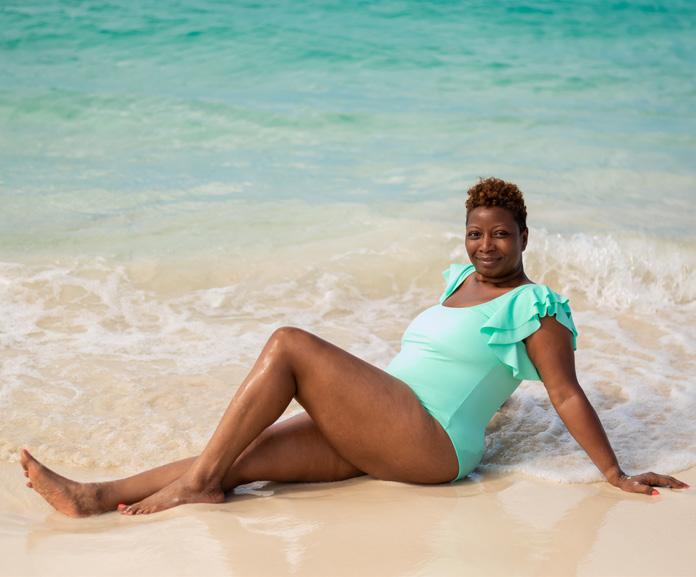 4 THE RED JOURNAL • 2023 SPRING EDITION
THE RED JOURNAL • 2023 SPRING EDITION 5
+ AFRICA COLLECTION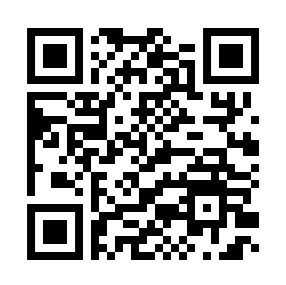 No shade to the rest of the globe, but there's truly no better place than Africa for a hard-working, Black woman like you to go to recharge and reconnect with who you are.
Soft Life
+ FLYING DRESS COLLECTION
You've seen the girls do it in Santorini, but flying dress photoshoots can happen anywhere. The only catch? You've got to book the trip in the first place! Let us spoil you and plan your entire getaway for you so all you have to do is pack the perfect dress.
6 THE RED JOURNAL • 2023 SPRING EDITION
CLICK OR SCAN: JOIN US
CLICK OR SCAN: JOIN US
TRIP COLLECTION
+ GIRLFRIENDS COLLECTION
Planning a girl's trip isn't easy. But when it makes it out the group chat and onto the plane, there's nothing better than pulling off a fab getaway with your closest friends.
Sprinkle your collective Black girl magic with us all over the world in Jamaica, Turks & Caicos, St. Thomas, Paris, Dubai, Seychelles, South Africa, and Maldives.
+ WINE LOVERS COLLECTION
Does a good glass of wine make you feel like THAT girl? Whether red's your vibe or white's the move, there's something about sipping out of a wine glass that makes us feel so classy. Top tier enjoy a good glass in the country where it was produced?! Check out our trips and drink wine the Diva way.
THE RED JOURNAL • 2023 SPRING EDITION 7
CLICK OR SCAN: JOIN US CLICK OR SCAN: JOIN US
ESCAPE TO THE SOFT LIFE
INSPIRED BY A SOFT LIFE, AVA MARIE IS FOR THE ONE WHO HAS IT ALL, AND WANTS MORE.
DISCOVER THE ULTIMATE IN SELF-CARE WITH OUR NEW LUXURY CANDLES. WITH THEIR SOPHISTICATED AESTHETIC AND HEAVENLY SCENTS, YOU'LL FEEL LIKE ROYALTY EVERY TIME YOU LIGHT ONE.
WWW.SHOPAVAMARIE.COM
CLICK OR SCAN
INFLUENCERS TO
9 THE RED JOURNAL • 2023 SPRING EDITION kinyaclaiborne + KINYA CLAIBORNE  alannanicolex + ALANNA DOHERTY  + TASHIRA HALYARD politicsandfshn  + THAMARR GUERRIER musingsofacurvylady  tenickab
TENICKA BOYD 
+
Soft Life
FOLLOW lavishlyjackie + JACKIE AINA  CLICK OR SCAN CLICK OR SCAN CLICK OR SCAN CLICK OR SCAN CLICK OR SCAN CLICK OR SCAN
The Luxe Life
A Travel Diva isn't a diva if she doesn't look the part. That's why we've curated a list of stylish, luxurious Black girl magic-infused travel essentials in the Travel Divas Amazon shop.
From sexy bathing suits for Caribbean getaways to glamorous, oversized sunglasses to carry-on essentials you never knew you needed, our Amazon Shop has all the sugar, spice, and everything
nice to make sprinkling your Black girl magic all over the world as easy as clicking "add to cart."
So…let's get to the fun part. Get ready to let your melanin glow in our Amazon shop.
10 THE RED JOURNAL • 2023 SPRING EDITION
CLICK OR SCAN TO SHOP: TRAVEL DIVAS AMAZON STORE CORONEL KAI TWO PIECE
MAYGEL $360 LOVE ME SLING 45 AQUAZZURA $1150 CHANEL $7500 CLICK OR SCAN TO SHOP: AMAZON LUXURY STORES
PRE-LOVED LAMBSKIN IN THE LOOP HANDLE BAG
2023 SPRING EDITION 11
EARTHSHINE PLEXY SANDALS HOUSE OF BO GIUSEPPE ZANOTTI ARTESANAL FRAGRANCE GIFT SET $790 $350 OSCAR DE LA RENTA VELVET TRO BAG $2490 GEORGIA RIANNA + NINA $1885
on Amazon
WHAT DOES MEAN TO YOU?
Soft Life
Intentionally living a life of ease!
— MELANIE DARLING
Moving in silence. Creating your own lane.
— HARVETTA
Uninterrupted meditation time, growth at my own pace, moderate brain and bodily exercise, frequent spa visits, not feeling the need to have the answer for every question, unlimited cultural experiences, a bag always ready for impromptu travel, and appreciating SISTAHOOD.
— EFFIE MAHONE
Enjoying this season of my life mostly stress free; regular self-care with bi-weekly hot stone massages; waking up naturally only using alarms to catch flights; all with a very sweet pension check every month!
— PAMELA EISLEY
I got a bracelet to embrace it even more when I hit 40. Self care any time of the day, no matter what, unapologetic. Loving on me and enjoying every moment.
— LATOYA JACKSON
12 THE RED JOURNAL • 2023 SPRING EDITION
EXPERIENCE Tea Party
+ DUBAI 2024
Don't mean to be all up in your business, but are you the one where your 14k gold pinky rings are packed and prepped for the tea party? Sip some tea with other Black travel lovers and get glammed up at a tea party at the tallest building in the world: Burj al Arab. Join us!
+ TORONTO 2024
Sip tea & dine like a Torontoan. Wear your most stylish denim and pearls at our Denim & Pearls Tea Party, wear all-white. It's time to say hello to selfcare, self-love, and luxury. Join us!
THE RED JOURNAL • 2023 SPRING EDITION 13
THE CLICK OR SCAN: JOIN US CLICK OR SCAN: JOIN US
RELAXATION PLAYLIST
"SOFT LIFE"
NOMFUNDO MOH
"KISS OF LIFE"
SADE
"WINDOW SEAT"
ERYKAH BADU
"SOFT LIFE"
DAMI ONIRU
"CLOSER TO MY DREAMS"
GOAPELE
"GOLDEN"
JILL SCOTT
"SOFT LIFE"
BUGUS FEAT. RUSS
"SHARE MY LIFE"
KEM
"ASCENSION"
MAXWELL
"URBAN SUITE"
MAXWELL
"SOFT LIFE"
SEFA
14 THE RED JOURNAL • 2023 SPRING EDITION
Momma Gotta Have a Life, Too!
LIVE IT UP IN A HAT
Baby Boy was right y'all –momma gotta have a life, too! Moms deserve to let their hair down and take it easy every once in a while. Tupac said it best, "Ain't a woman alive that could take my mama's place." Here at Travel Divas, we couldn't believe in that more.
You see, without our mamas, many of us wouldn't be the divas we are today. Their good looks and style are just two of the many things they've passed on down. We celebrate our mothers with our signature parties.
See the mamas that chose to dust their good hats off and take the good dresses they've been saving for a special occasion below.
Check out our past Mother's Day Soirees in their prettiest fascinator hats and pearls.
THE RED JOURNAL • 2023 SPRING EDITION 15
CLICK OR SCAN: JOIN US
HighVibes
If you're reading this, consider this an invitation for you to invite a new way of living and being into your daily existence, from your relationships to your purpose. You're here because you're ready to own your narrative. You're here because you're ready to step into your power. You're here because you're ready. You're ready in all the ways to breathe new life into your most authentic and highest self. It's time, boo. You're ready.
You must send out a high vibrational frequency to attract high-frequency items into your life. Focus on your positive feelings that come with love, gratitude, happiness, optimism, friends, and family and you'll start vibrating higher. This is real-life black girl magic.
CLICK OR SCAN: JOIN US
+ GRATITUDE
Cultivating a sense of gratitude can help raise your vibration and bring more positivity into your life. Take time each day to reflect on the things you are grateful for, whether it's your health, your relationships, or the simple pleasures in life.
+ MEDITATION
Meditation is a powerful tool for raising your vibration and promoting inner peace. There are many guided meditations available online that are specifically tailored to the needs and experiences of Black women.
+ MOVEMENT
Moving your body can help release tension and increase positive energy. Whether it's dancing, yoga, or a simple walk around the block, find a movement practice that feels good to you and commit to doing it regularly.
+ SELF-CARE
Prioritizing your own self-care can help you feel more energized, confident, and happy. This can include anything from taking a relaxing bath to getting a massage to treating yourself to a nice meal.
+ CONNECTION
Spending time with other Black women who share similar experiences can be incredibly uplifting and empowering. Consider joining a group or community where you can connect with likeminded individuals.
+ CREATIVE EXPRESSION
Engaging in creative activities such as writing, painting, or singing can help you tap into your inner joy and increase your vibration.
+ POSITIVE AFFIRMATIONS
Using positive affirmations can help shift your mindset towards positivity and self-love. Incorporate affirmations into your daily routine, whether it be through journaling, saying them out loud, or writing them on sticky notes around your home.
+ GIVING BACK
Giving back to your community or helping others can bring a sense of fulfillment and purpose. Look for ways to volunteer or donate to causes that are important to you.
LIVE YOUR POWER
Remember that raising your vibration is a personal journey. By incorporating these high-vibration practices into your daily routine, you can cultivate a more positive and fulfilling life.
Self-actualization, higher self-worth, and empowerment are yours. Let's vibrate higher together on a Travel Divas trip.
THE RED JOURNAL • 2023 SPRING EDITION 17
Here are some high-vibration practices that can be particularly beneficial for Black women:
black girl therapy
A woman who heals herself heals her mother, heals her daughter, and heals every woman around her.
Therapy can be a valuable tool for black women to address and overcome mental health challenges, including anxiety, depression, trauma, and stress. Here are some tips to help make therapy a positive and effective experience:
18 THE RED JOURNAL • 2023 SPRING EDITION
1 2 3 4 5 6 7
Find a therapist who is culturally competent and understands the unique experiences and challenges faced by black girls and women.
Be open and honest with your therapist about your thoughts, feelings, and experiences.
Prioritize self-care and make time for therapy appointments as part of your overall wellness routine.
Remember that therapy is a safe space to express yourself without fear of judgment or criticism.
BENEFITS OF THERAPY
Challenge negative self-talk and work with your therapist to develop positive coping strategies.
Explore and embrace your cultural identity as a black girl or woman as part of your healing process.
Don't be afraid to seek additional support, such as group therapy or medication, if needed.
It is helpful to seek out a therapist who is trained in and experienced with issues that affect Black women. They can help create a safe and supportive space for you to explore your thoughts and feelings and work towards healing and growth.
Remember that therapy is a personal journey, and it may take time to find the right therapist or approach that works best for you.
Be patient with yourself and trust in the process of healing and growth.
VALIDATION
Black women may often feel invalidated or dismissed by society or even within their own communities. Therapy can provide a space where they can feel heard and validated.
EMPOWERMENT
Therapy can help Black women feel empowered to take control of their own lives and make positive changes.
HEALING
Therapy can help Black women process past trauma and work towards healing and growth.
SELF-CARE
Therapy can help Black women prioritize their own self-care and develop healthy coping mechanisms.
CONNECTION
Black girl therapy can provide a sense of community and connection with other Black women who may share similar experiences.
THE RED JOURNAL • 2023 SPRING EDITION 19
15 Affirmations FOR BLACK
GIRL MAGIC
Abundance is my birthright.
I am divinely protected.
I carry the wisdom of my ancestors.
I embrace my culture and heritage, and I am proud of my identity as a black woman.
I have high standards and I deserve the very best.
I am grateful for the simple pleasures in life, such as a warm cup of tea or a cozy blanket on a chilly day.
I am deserving of rest and relaxation, and I make self-care a priority in my daily routine.
I release any negative thoughts or beliefs that do not serve my highest good, and I replace them with positive and uplifting ones.
I will only accept being spoiled and treated like a Goddess in my relationships.
My beauty radiates from within, and I am proud of my unique and individual qualities.
I embrace change as an opportunity for growth and transformation, and I welcome new experiences with open arms.
I am surrounded by love and positive energy, and I attract abundance and prosperity into my life.
I will not shrink myself to make others comfortable. I will show up in all of my glory.
I am intentionally creating and embodying a soft life.
I am deserving of love, peace, and joy in all areas of my life.
20 THE RED JOURNAL • 2023 SPRING EDITION
1. 2. 3. 4. 5. 6. 7. 8. 9. 10. 11. 12. 13. 14. 15.
LUXE LONDON ITINERARY
DAY 1
• Arrive in London and check into your luxury hotel, such as The Dorchester or The Ritz.
• Take a private walking tour of the city, visiting iconic landmarks such as Buckingham Palace, Trafalgar Square, and the Houses of Parliament.
• Enjoy dinner at a Michelinstarred restaurant, such as Alain Ducasse at The Dorchester or The Ledbury.
This itinerary offers a mix of cultural experiences, culinary delights, and luxurious activities.
DAY 2
DAY 3
• Visit the British Museum, one of the world's most famous museums, and take a private tour with a knowledgeable guide.
• Have lunch at a trendy London restaurant, such as Sketch or The Ivy.
• In the afternoon, visit the West End and see a show at one of the famous theatres, such as the Lyceum Theatre or the Palace Theatre.
• In the evening, enjoy cocktails at one of London's exclusive rooftop bars, such as Madison or the Radio Rooftop Bar.
• Take a private tour of the Tower of London, a historic castle and royal palace located on the north bank of the River Thames.
• Have lunch at one of London's famous food markets, such as Borough Market or Camden Market.
• In the afternoon, visit the Tate Modern, a contemporary art museum located in a former power station on the south bank of the River Thames.
• In the evening, have a romantic dinner cruise along the River Thames, enjoying the stunning views of London at night.
22 THE RED JOURNAL • 2023 SPRING EDITION
5
DAYS
CLICK OR SCAN: JOIN US
• Visit the famous department store Harrods and indulge in some luxury shopping.
• Have lunch at one of Harrods' fine dining restaurants, such as The Georgian or Chai Wu.
• In the afternoon, visit the Victoria and Albert Museum, one of the world's leading museums of art and design.
• In the evening, attend a concert or opera at the Royal Albert Hall, one of London's most iconic music venues.
WHERE TO GO FOR HIGH TEA
THE RITZ LONDON
The Ritz is one of the most iconic places to have high tea in London. The Palm Court is an elegant setting for the experience, with live piano music and a selection of fine teas and pastries.
THE DORCHESTER
The Dorchester's high tea is served in the hotel's glamorous Promenade lounge, which overlooks Hyde Park. The menu features classic finger sandwiches, scones, and pastries, as well as a wide selection of teas.
CLARIDGE'S
• Take a day trip to the English countryside and visit a historic castle, such as Windsor Castle or Leeds Castle.
• Have lunch at a traditional country pub, such as The Three Horseshoes or The Crown.
• In the evening, return to London and enjoy a final gourmet dinner at a Michelinstarred restaurant, such as The Araki or Hélène Darroze at The Connaught.
Claridge's is known for its elegant art deco interiors and its high tea experience is no exception. The menu features a selection of finger sandwiches, freshly baked scones, and pastries, as well as a choice of rare teas and a glass of champagne.
THE SAVOY
The Savoy's high tea is served in the Thames Foyer, a stunning glass-domed atrium. The menu features classic finger sandwiches, scones with clotted cream and jam, and a selection of pastries and cakes.
THE BERKELEY
The Berkeley's Pret-a-Portea is a unique twist on high tea, featuring fashion-inspired cakes and pastries. The menu changes regularly to reflect the latest fashion trends and the tea is served in the hotel's glamorous Caramel Room.
23
DAY
4
DAY
5
LUXE PARIS ITINERARY
ARRIVAL & PARIS LANDMARKS
• Start your trip with a visit to the iconic Eiffel Tower, which offers panoramic views of the city.
• Next, head to the nearby Trocadéro area for a stroll through the gardens and some high-end shopping on Avenue Montaigne.
• In the evening, enjoy a fine dining experience at one of Paris's many Michelinstarred restaurants, such as Le Jules Verne or L'Ambroisie.
Paris is a city that's full of surprises, so be open to discovering new things and enjoying the luxury and elegance that it has to offer.
ART & CULTURE
• Start the day with a visit to the Louvre Museum, home to some of the world's most famous art pieces, including the Mona Lisa.
• Afternoon, visit Musée d'Orsay, a stunning museum located in a former train station, featuring Impressionist and Post-Impressionist art by Monet, Degas, and Van Gogh.
• End your day with a performance at the opulent Palais Garnier, home to the Paris Opera.
CHÂTEAUX & GARDENS
• Take a day trip to the Palace of Versailles, the former residence of the French monarchs, with its grand châteaux, opulent halls and gardens.
• Return to Paris in the evening for a relaxed dinner at a trendy restaurant like Le Dôme du Marais or Georges.
24 THE RED JOURNAL • 2023 SPRING EDITION DAY 1 DAY
DAY
2
3
5 DAYS
FASHION & SHOPPING
• Start the day with some high-end shopping along the famous Rue SaintHonoré, which is lined with designer boutiques.
• Next, visit the Fondation Louis Vuitton, a modern art museum and exhibition space with breathtaking architecture by Frank Gehry.
• In the evening, take a leisurely stroll along the Seine river before enjoying dinner at a restaurant with river views, such as Le Jules Verne or L'Ambroisie.
DAY 5
FOOD & WINE
• Start the day with a food tour of the trendy Marais district, with its chic cafes and gourmet food shops.
• Afternoon, take a wine tour of the Champagne region, just an hour from Paris, to sample some of the world's finest bubbly.
• End your trip with a farewell dinner at a luxurious restaurant like Guy Savoy or Le Bristol Paris.
DAY 4
CLICK OR SCAN: JOIN US
Fly First Class on AMEX Points
Flying first class on Amex points can be a great way to maximize the value of your rewards. Here are some steps to follow:
CHECK YOUR AMEX REWARDS BALANCE
Check your Amex rewards balance to see if you have enough points to cover the cost of a first-class ticket.
SEARCH FOR AWARD AVAILABILITY
Once you've chosen the airline and route, search for award availability using the airline's website or a booking tool like ExpertFlyer. Look for flights with first-class availability and note the date, time, and flight number.
TRANSFER POINTS TO THE AIRLINE LOYALTY PROGRAM
If you have enough Amex points to cover the cost of the first-class ticket, transfer your points to the airline loyalty program. This can usually be done online or over the phone. Keep in mind that transfers can take anywhere from a few hours to a few days to complete.
BOOK YOUR FIRST-CLASS TICKET
Once the points transfer is complete, book your first-class ticket using the airline's website or over the phone with the airline's customer service department.
26 THE RED JOURNAL • 2023 SPRING EDITION
HOW TO
Soft Life MEAL PREP
Meal planning can be a game changer – you don't have to make dinner decisions in the middle of a busy week, all the groceries you need are at your fingertips, and it can even help you save money.
Let's be real though – it can also be completely overwhelming. The thought of spending your entire Sunday planning, shopping, and prepping isn't very exciting which is why Diva we are sharing our top tips to make meal planning easy so that you are set up for success (and still get to have fun on Sundays!)
+ PLAN YOUR MEALS AHEAD OF TIME
This can help you avoid making unhealthy food choices when you're hungry and short on time. Decide on the meals you want to prepare for the week, create a grocery list and buy all the necessary ingredients in advance.
+ KEEP IT SIMPLE
Focus on simple recipes that require minimal prep work and can be prepared in advance. This will help you save time and reduce stress during the week.
+ USE HEALTHY COOKING METHODS
Avoid using a lot of oil or butter when cooking. Instead, try baking, roasting, grilling or steaming your foods to keep them healthy.
+ INCLUDE A VARIETY OF FOODS
Include a variety of colorful fruits and vegetables, whole grains, lean proteins, and healthy fats in your meals. This will help you meet your nutrient needs and keep you satisfied throughout the day.
+ PORTION CONTROL
Use smaller plates and containers to help control your portion sizes. This will help you avoid overeating and keep your calories in check.
+ DON'T FORGET SNACKS
Prepare healthy snacks such as fresh fruit, vegetables, nuts or hummus to help you stay fueled throughout the day.
Remember, meal prep is all about making healthy choices that work for you. Customize your meals based on your taste preferences, dietary needs, and lifestyle.
27 THE RED JOURNAL • 2023 SPRING EDITION
RITZ CARLTON HERZLIYA
Set along Israel's largest marina, moments from some of the country's best beaches, The Ritz-Carlton, Herzliya captures the Mediterranean spirit. The cerulean sea is the backdrop for everything from five-star hotel accommodations to fine kosher dining at Herbert Samuel.
Local touches are weaved throughout your stay including turndown chocolates flavored with olive oil and za'atar and the Rooftop Bar's signature tahini martini.
• Fine dining restaurant featuring seasonal, kosher cuisine
• Rooftop bar and lounge overlooking the coastline
• Spa featuring treatments from Israel's renowned Christina skincare line
• Ocean-facing, 24-hour fitness center and outdoor heated pool
• Luxury accommodations with balconies overlooking the marina
28 THE RED JOURNAL • 2023 SPRING EDITION
ACCOMMODATIONS
CLICK OR SCAN: JOIN US
RITZ CARLTON COLLECTION
Can we let you in on a little secret?
Well actually, it's not much of a secret but rather a reminder:
You are worthy. You are deserving. And you work too damn hard not to be pampered and spoiled.
Is it really a bougie Black girl vacay without the 5-star hotel to match?
Listen, nobody does 5 stars like the Ritz-Carlton.®
You see, top-tier everything is the norm here: service, food, cleanliness, amenities, everything.
And as a hard-working melanated
beauty like yourself, there's no reason you should ever expect anything else.
Here at Travel Divas, we make EVERY travel experience one fit for a Diva.
That's why we put you up at the Ritz-Carlton® in the dreamiest destinations: Aruba, Turks and Caicos, St. Thomas, Israel, and Singapore.
Listen, we can't wait to serve you the world on a silver platter. You. Deserve. It. That's non-negotiable.
Reserve your spot for these trips and we'll secure your luxury accommodations at the Ritz-Carlton® at the location of your choice.
THE RED JOURNAL • 2023 SPRING EDITION 29
— THE —
& CAICOS
THOMAS ISRAEL SINGAPORE NYE CLICK OR SCAN: JOIN US
ARUBA TURKS
ST.
FAVORITE SPAS IN THE WORLD
There are many wonderful spas in the world that offer a wide range of treatments and experiences. Here are some of the best spas that are worth a visit:
+ SOUTH AFRICA
DELAIRE GRAFF ESTATE
Calling all our opulence-loving Divas: Delaire Graff is THE estate to visit if you want to feel like a rich woman living her best life. With oysters, risotto, spas, jacuzzis, and infinity pools, this estate inspires relaxation, rejuvenation, and good times.
+ BALI, INDONESIA
Not sure if you've been listening to the Diva grapevine recently, but Bali's been calling and it's time to pick up! There's no better way to ease into your trip and fill your cup with serenity as you slow your roll in paradise. Here are some of our favorite spots to let it all go: Prana Spa, Raffles Bali, Karma Kandara, Senses Spa at La Joya, and Calma Spa Jimbaran.
+ SINGAPORE
You're invited to experience the magic that world-class service, stunning waterfront views, and celebrity treatment Singapore and Malaysia have to offer. Travel Divas is going to one of the most luxurious, futuristic, rich countries there is.  Next up: Island + Spa
+ SENTOSA ISLAND
This island may be man-made, but its magic is out of this world. From boardwalks to monorails to lush rainforests, award-winning spas, and themed attractions, Sentosa is synonymous with fun.
THE RED JOURNAL • 2023 SPRING EDITION 31
Four Personality Traits of a High-Performing Black Woman
EMPATHY:
Being able to understand and relate to the feelings of others
EGO-STRENGTH:
Being resilient and able to overcome challenges
STRESS TOLERANCE:
Being comfortable in high-stress environments
ENERGY:
Bringing vitality and enthusiasm to your work
Although it's not possible to become a superwoman by displaying all these character traits constantly, or developing them overnight, taking time to improve them could be your ticket to performing better in whatever you pursue.
Roxie here: I am reminded of a small group of women who met at dawn during the pandemic to walk the trails, engaging collectively in a health-promoting activity that they each could not do alone. During their daily walks, they exercised, encouraged, and celebrated with each other before departing for their respective jobs. This Diva, is a highperforming woman!
32 THE RED JOURNAL • 2023 SPRING EDITION
SKIN CARE ROUTINE
Just because summer is long gone doesn't mean we still don't want to glow like Beyonce. So you want advice on achieving a glowy, even-toned complexion? Follow these tips for gorgeous, lit-fromwithin skin all year long. Remember, healthy skin is happy skin! Wash Your Face Before Bedtime
1
2 Take It Easy
4
5
34 THE RED JOURNAL • 2023 SPRING EDITION
Use a Low-Lathering, Sulfate-Free Cleanser
3 Exfoliate Your Skin
Try an Alcohol-Free Toner Mist
Hydrate from Within
6 Go Easy on the Oil 7 Protect Your Skin with Sunscreen
YOUR NEW FAVORITE
8 Go for the Glow 9 Eat Healthy 10 Work it Out 11
TEA PARTY STYLE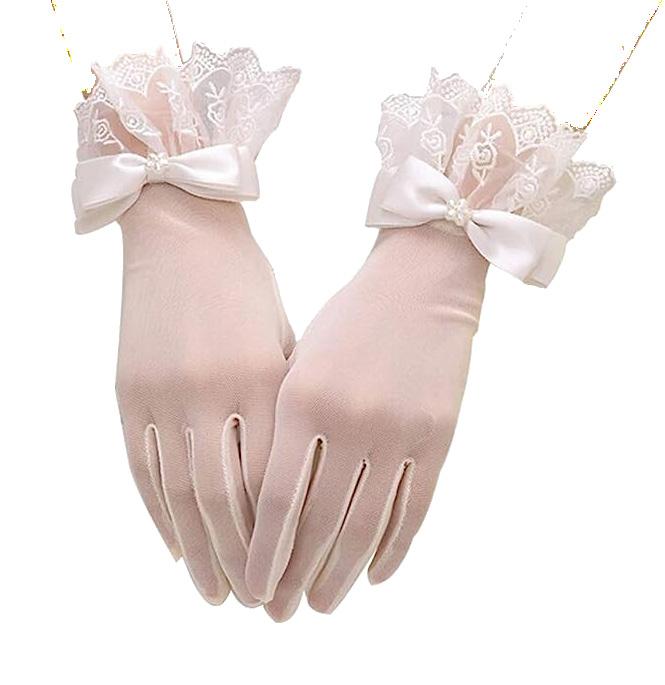 THE RED JOURNAL • 2023 SPRING EDITION 35
CLICK OR SCAN
TEA PARTY STYLE
36 THE RED JOURNAL • 2023 SPRING EDITION
CLICK OR SCAN