WINTER 2022 – 23 No. 181 THE ART, LITERATURE, ADVENTURE, LORE & LEARNING OF THE SEA $4.95 SEA HISTORY Blockade Runner Aground Spanish Plate Fleet Wrecks U-boats vs. Windjammers NATIONAL MARITIME HISTORICAL SOCIETY
14k 18k A - Fish Float Sphere with Aqua Chalcedony Pendant (U.S. Patent D678,110) n/a ------------- $2100. B - Flemish Coil Pendant (matching earrings available) ---------------------------------------------- $1650. ------------ $2100. C - Compass Rose with working compass Pendant ----------------------------------------------- $2100. ------------ $2900. D - Correa/Chart Metalworks 3/4" Sailboat Pendant $1850. ------------ $2500. E - Reef Knot Bracelet -------------------------------------------------------------------------------------------------- $5250. ------------ $6900. F - Monkey's Fist Stud Earrings (matching pendants available) --------------------------------- $1400. ------------ $1900. G - Deck Prism Anchor Chain Dangle Earrings (matching pendant available) -------------n/a ------------- $2300. H- Cleat Hitch Dangle Earrings (hand-tied and matching pendant available) ----------- $1900. ------------ $2750. I - Port & Starboard Hand Enameled Dangle Earrings -------------------------------------------------n/a ------------- $2250. J - Anchor with Rope Earrings (matching pendants available) ---------------------------------- $1400. ------------ $1850. K- Two Strand Turk's-head Ring with sleeve (additional designs available) -------------- $2300. ------------ $2900. • 18" Rope Pendant Chain $750. C A G PO Box 1 • 11 River Wind Lane, Edgecomb, Maine 04556 USA • M-F 10-5 ET customer.service@agacorrea.com • Please request our 52 page book of designs • 800.341.0788 • agacorrea.com B D J E H F K Over 1000 more nautical jewelry designs at agacorrea.com ® A.G.A. CORREA & SON JEWELRY DESIGN I ©All designs copyright A.G.A. Correa & Son 1969-2022 and handmade in the USA Jewelry shown actual size | Free shipping and insurance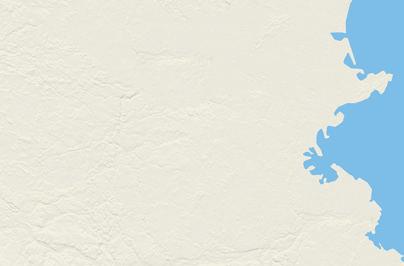 Portland Rockland Boothbay Harbor Bath Camden Bucksport Gloucester Bar Harbor Boston Atlantic Ocean Provincetown Newport Martha's Vineyard MAINE NEW HAMPSHIRE MASSACHUSETTS RHODE ISLAND Immerse yourself
the
Small Ship Cruising Done Perfectly ® Explore New England with the Leader in U.S. Cruising Call today 866-229-3807 to request a free Cruise Guide Your New England Explorer Cruise Includes:  11-days/10-nights on board the ship  An exploration of 10 ports of call, with guided excursion options at each  All onboard meals and breakfast room service  Full enrichment package with guest speakers and nightly entertainment  Our signature evening cocktail hour with hors d'oeuvres
in
sights, sounds, and tastes of New England. From the quaint island villages of Nantucket and Martha's Vineyard, to the scenic beauty of coastal Maine, summer in New England is a delightful experience. Enjoy a local Lobsterbake, indulge in the area's rich maritime history, and witness magnificent mansions of the Gilded Age.
Sail Aboard the Liberty Ship John W. B roW n Reservations: 410-558-0164, or www.ssjohnwbrown.org Last day to order tickets is 14 days before the cruise; conditions and penalties apply to cancellations. Check our Website for 2023 Cruise Dates On a cruise you can tour museum spaces, bridge, crew quarters, & much more. Visit the engine room to view the 140-ton triple-expansion steam engine as it powers the ship though the water. Project Liberty Ship is a
all volunteer, nonproft organization. SS
W.
is maintained in her
Visitors must be able to climb
Mystic Knotwork A New England Tradition For 60 Years 25 Cottrell St. • 2 Holmes St. Open 7 days a week - 860.889.3793 MysticKnotwork.com Traditional Knotwork made in Downtown Mystic CHESAPEAKE BAY MARITIME MUSEUM Your Chesapeake adventure begins here! 213 N. Talbot St., St. Michaels, MD | 410-745-2916 | cbmm.org
Baltimore-based,
JOHN
BROWN
WWII confguration.
steps to board.
CONTENTS
10 Submarine Warfare and the Decline of Sailing Fleets, 1914–1918 by Steven Woods
By the start of WWI, sailing vessels were still a popular choice for carrying cargo, but they were relatively easy prey for submarines. Steven Woods discusses how it was the U-boat, and not the steam competitor, that contributed most to the decline of the sailing ship.
14 Marked for Disaster— e Tragic Loss and Inspiring Legacy of the 1554 Spanish Plate Fleet of Padre Island, Texas by Amy Borgens e 1964 discovery of a legendary 16th-century eet of treasure-laden ships o the coast of Texas, and the state's legal struggle to establish control over the site, inspired the establishment of a legal framework for the protection of Texas's underwater heritage assets.
22 Curator's Corner—Historic Photos from the Archives by Kevin Cullen
Wisconsin Maritime Museum curator Kevin Cullen combed the archives, and shares a charming 1890 photograph of a winter scene on Lake Michigan, shot by Captain Edward Carus, who faithfully documented much of the maritime heritage of his Great Lakes routes.
24 Greenland Beckons: Explorer Louise Arner Boyd aboard the Veslekari by Joanna Kafarowski
In the 1930s, high-society heiress, Arctic explorer, and dedicated geographic photographer Louise Arner Boyd organized, paid for, and led four expeditions to the Arctic. For each mission she chartered the Norwegian sealer Veslekari, sister ship of explorer Roald Amundsens's Maud.
30 Navigating Risk: Early American Marine Insurance and the Growth of a Nation by Hannah Farber, PhD
When shipowners began buying shares in multiple vessels vs. owning fewer outright, it was in large part to share the risk if the ship and cargo were damaged or lost. Historian Hannah Farber deciphers a typical contract between American shipowners and early marine insurance underwriters.
34 A Grounded Flight: e Harrowing Rescue of an American Blockade Runner in the Dark Days of War by CAPT Daniel A. Laliberte, USCG (Ret.)
During the War of 1812, the treacherous shoals of the Chesapeake Bay and the vagaries of weather often contributed to the jeopardy of the cat-and-mouse pursuit of blockade runners and British ships.
Cover: US Revenue Cutter omas Je erson chasing down three Royal Navy boats on 11 April 1813. Painting by Patrick O'Brien, courtesy USCG Art Collection. See article on pp. 34–38.
Sea History and the National Maritime Historical Society
Sea History e-mail: seahistory@gmail.com • NMHS e-mail: nmhs@seahistory.org Website: www.seahistory.org • Ph: 914 737-7878; 800 221-NMHS
MEMBERSHIP is invited. Afterguard $10,000; Benefactor $5,000; Plankowner $2,500; Sponsor $1,000; Donor $500; Patron $250; Friend $100; Regular $45. All members outside the USA please add $20 for postage. Sea History is sent to all members. Individual copies cost $4.95.
norsk
SEA HISTORY (issn 0146-9312) is published quarterly by the National Maritime Historical Society, 1000 North Division St., #4, Peekskill NY 10566 USA. Periodicals postage paid at Peekskill NY 10566 and add'l mailing o ces.
COPYRIGHT © 2022 by the National Maritime Historical Society. Tel: 914 737-7878.
POSTMASTER: Send address changes to Sea History, 1000 North Division St., #4, Peekskill NY 10566.
HISTORY No. 181 WINTER 2022–23 4 Deck L og 5 L etters 8 NMHS: A C ause in Motion 40 M arine A rt News 42 Sea History for K ids 46 Ship Notes, Seaport & Museum News 56 R eviews 64 Patrons NATIONAL MARITIME HISTORICAL SOCIETY
24
polarinstitutt DEPARTMENTS SEA
10 nhhc , us navy 14 art by peter rindlisbacher 30 boston public library