Planting the Seeds of Goleta Planting the Seeds of Goleta State Street Work SEPT. 28 - OCT. 5, 2023 VOL. 37 Santa Barbara SEPT. 28 - OCT. 5, 2023 Lemon Festival, , and Its Agricultural Roots Leslie Dinaberg and Matt kettmann Honors Goleta Tradition Celebrates Outdoor Adventures Voices: Community at 215 Bath Street also inside: also inside: SBMA Surrenders Nazi-Looted Art
2 THE INDEPENDENT SEPTEMBER 28, 2023 INDEPENDENT.COM
Americana Royalty Nickel Creek with special guest Hawktail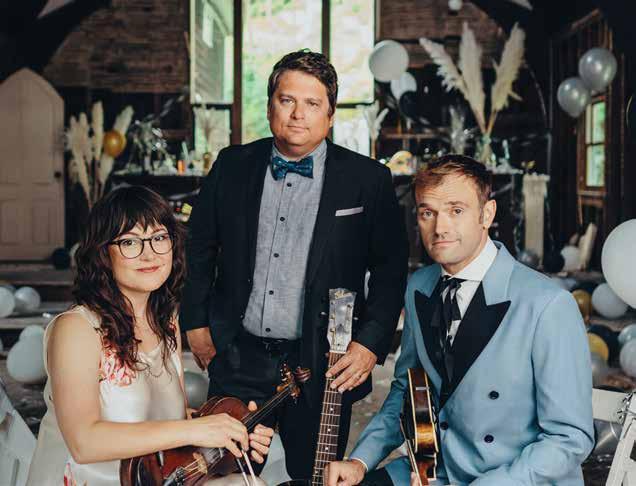 Sun, Oct 8 / 7 PM / Granada Theatre
"Nickel Creek made Americana the new Indie Rock." NPR
Featuring Chris Thile and siblings Sean and Sara Watkins, revolutionary roots trio Nickel Creek returns to Santa Barbara with an ambitious album's worth of dazzling new music.
Superstar Trio's U.S. Debut
Jean-Yves Thibaudet, piano

Lisa Batiashvili, violin
Gautier Capuçon, cello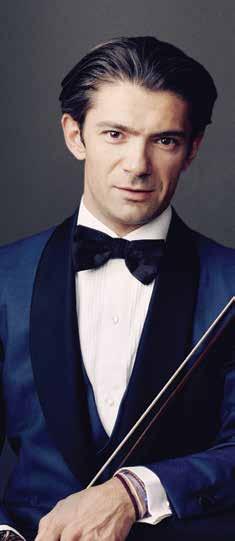 Tue, Oct 10 / 7 PM / Granada Theatre
"When you have the possibility to play incredible music with great friends onstage, this is just pure luxury. There is nothing better than that." – Gautier Capuçon
In this evening of chamber music at the highest level, three friends and exquisitely talented artists join forces for a captivating program of piano trios by Haydn, Ravel and Mendelssohn.
West Coast
Premiere
Turn It Out with Tiler Peck & Friends
Featuring choreography by Michelle Dorrance, Alonzo King and William Forsythe
Wed, Oct 25 / 8 PM / Granada Theatre
Award-winning New York City Ballet principal dancer Tiler Peck embraces the role of director with an innovative, handpicked repertoire by some of today's most exciting talent.
Lead Sponsor: Jody & John Arnhold
Dance Series Sponsors: Margo Cohen-Feinberg & Bob Feinberg, Donna Fellows & Dave Johnson, Barbara Stupay, and Sheila Wald
INDEPENDENT.COM SEPTEMBER 28, 2023 THE INDEPENDENT 3
Granada event tickets can also be purchased at: (805) 899-2222 | www.GranadaSB.org www.ArtsAndLectures.UCSB.edu | (805) 893-3535 Special Thanks: