· · · · · Our Readers Speak Out
Living with Long COVID Local Book Roundup Workforce Housing Headed for State Ruth
Ellen Hoag's
Artful Journey Voices: Marriage Equality, for Now Eat Injera, Help Ethiopia
FREE Santa Barbara DEC. 15-22, 2022 VOL. 37 NO. 883
in the Rental Crunch
by Ryan P. Cruz
Caught
2 THE INDEPENDENT DECEMBER 15, 2022 INDEPENDENT.COM (805) 893-3535 www.ArtsAndLectures.UCSB.edu 2023 Grammy Nominee
"Riveting show, superbly executed." – The Evening Standard
/ 7 PM /
Theatre Tickets start at $20
Arts &
Fusing music, movement and theatre, EDEN is a breathtaking, through-performed tour de force from the multi-awardwinning Joyce DiDonato that's been immediately celebrated as "iconic" and "ground-breaking." Special appearance by Music Academy's Sing! youth choir.
Tue, Jan 24
Granada
Joyce DiDonato, executive producer and mezzo-soprano Il Pomo d'Oro, early music ensemble Zefira Valova, conductor Marie Lambert-Le Bihan, stage director John Torres, lighting designer An
Lectures Co-commission
INDEPENDENT.COM DECEMBER 15, 2022 THE INDEPENDENT 3 Ballet Hispánico Doña Perón Mar 11 An Evening with Amor Towles Feb 2 Emanuel Ax Leonidas Kavakos Yo-Yo Ma Jan 27 Ballet Preljocaj Swan Lake Feb 25 & Feb 26 Pink Martini featuring China Forbes Feb 3 Nina TotenbergDinners with Ruth: The Power of Friendships Feb 7 Monterey Jazz Festival on Tour All-star line-up Featuring Dee Dee Bridgewater and Kurt Elling Jan 29 Lang Lang Feb 27 Ukulele Orchestra of Great Britain Apr 22 Give the gift that always fits! Gift certificates available online! Get your ticket to this season's hottest events. (805) 893-3535 www.ArtsAndLectures.UCSB.edu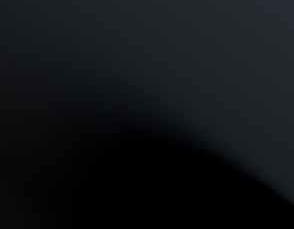 4 THE INDEPENDENT DECEMBER 15, 2022 INDEPENDENT.COM TheSymphony.org YOUR SEATS ARE WAITING! Tickets start at $35 Order online at bit.ly/IndepNYE or scan the QR code OR call the Granada Box O ce 805.899.2222 Few events evoke as many emotional, nostalgic and visceral responses as New Year's Eve with The Symphony. Fan favorite Bob Bernhardt returns to guest conduct a rousing program of glitz, glamour and symphonic joy. This program sells out quickly; reserve your seats early! 2022/23 SEASON UP NEXT: THE ARTISTS Mela Daily, Soprano New Year's Eve With The Symphony Saturday, December 31, 2022 | 8:30 PM THE SYMPHONY PRESENTS Feb. 18 & 19, 2023 Transformation Apr. 15 & 16, 2023 Beethoven Dreams May 13 & 14, 2023 Platinum Sounds: The Symphony Turns 70 Mar. 18 & 19, 2023 John Williams: A Cinematic Celebration Jan. 21 & 22, 2023 Plains, Trains & Violins CONCERT SPONSORS Principal Sponsor Samuel M. & Alene S. Hedgpeth Artist Sponsor Patricia Gregory for the Baker Foundation Conducting Sponsor Dr. Bob Weinman Champagne Sponsor Marilynn Sullivan Lois Duncan 2022/23 SEASON SPONSORS 70th Anniversary Season Sponsor: Sarah & Roger Chrisman 70th Anniversary Season Corp. Sponsor: 70th Anniversary Grand Venue Sponsor: C M Y CM MY CY CMY K Ad-NYE-Independent HR.pdf 1 10/14/22 7:02 PM
Dennis Allen, Gail Arnold, Sara Caputo, Christine S. Cowles, Roger Durling, Marsha Gray, Betsy J. Green, Amy Ramos, Jerry Roberts, Starshine Roshell Contributors Rob Brezsny, Melinda Burns, Ben Ciccati, Cheryl Crabtree, John Dickson, Camille Garcia, Keith Hamm, Rebecca Horrigan, Eric HvolbØll, Shannon Kelley, Kevin McKiernan, Zoë Schiffer, Ethan Stewart, Tom Tomorrow, Maggie Yates, John Zant
Director of Advertising Sarah Sinclair Marketing and Promotions Manager Emily Lee
Editorial Interns Ellie Bouwer, Melea Maglalang, Zoha Malik, Sasha Senal, Lola Watts
Growing up in Santa Barbara, and now renting on my own, I've watched the rates creep up, and I've personally seen how hard it is to find an affordable spot on a working wage. I've also experienced firsthand what it means to be taken advantage of as a tenant.
During COVID, my roommates and I were pressured into leaving an apartment using methods I later learned were illegal.
When I was in search of a new place, I felt hopeless. I didn't qualify for most of the apartments that were available, and almost everything online would cost me more than 60 percent of my income. The only reason I was able to get in where I am now is because the landlord had previously rented to a family member. Hearing all of our readers' stories just highlights how dire the situation is in Santa Barbara, and how rising rents may change the way our city looks and feels in the future.
INDEPENDENT.COM DECEMBER 15, 2022 THE INDEPENDENT 5 INSTAGRAM | @SBINDEPENDENT TWITTER | @SBINDYNEWS FACEBOOK | SANTA BARBARA INDEPENDENT NEWSLETTER | INDEPENDENT.COM/NEWSLETTERS SUBSCRIBE | INDEPENDENT.COM/SUBSCRIBE Editor in Chief Marianne Partridge Publisher Brandi Rivera Executive Editor Nick Welsh Senior Editors Tyler Hayden and Matt Kettmann Associate Editor Jackson Friedman Opinions Editor Jean Yamamura Culture Editor Leslie Dinaberg Calendar Editor Terry Ortega News Reporters Ryan P. Cruz, Callie Fausey Senior Arts Writer Josef Woodard Copy Chief Tessa Reeg Copy Editor Carrie Bluth Sports Editor Victor Bryant Food Writer George Yatchisin Food & Drink Fellow Vanessa Vin Travel Writers Macduff Everton, Mary Heebner Production Manager Ava
Production Designer Jillian Critelli Graphic Designers Jinhee
Pereyra Web Content Managers Don
Talehakimi
Hwang, Xavier
Brubaker, Caitlin Kelley Columnists
Advertising Representatives Camille Cimini Fruin, Suzanne Cloutier, Remzi Gokmen, Tonea Songer
Digital Marketing Specialist Graham Brown Marketing and Promotions Administrator Anne Parayil Accounting Administrator Tobi Feldman Office Manager/Legal Advertising Tanya Spears Guiliacci Distribution Scott Kaufman
per
the Independent are copyrighted 2022 by the Santa Barbara Independent, Inc. No part may be reproduced without permission from the publisher. The publisher assumes no responsibility for unsolicited material. A stamped, self-addressed envelope must accompany all submissions expected to be returned. The Independent is available on the internet at independent.com. Press run of the Independent is 40,000 copies. Audited certification of circulation is available on request. The Independent is a legal adjudicated newspaper court decree no. 157386. Contact information: 1715 State Street, Santa Barbara, CA 93101 PHONE (805) 965-5205; FAX (805) 965-5518 EMAIL news@independent.com,letters@independent.com,advertising@independent.com Staff email addresses can be found at independent.com/about-us TABLE of CONTENTS volume 37 #883, Dec. 15-22, 2022 NEWS 7 OPINIONS 14 Angry Poodle Barbecue 14 Letters 15 Voices 21 OBITUARIES 16 THE WEEK 31 LIVING 34 FOOD & DRINK 36 Restaurant Guy 38 ARTS LIFE 39 ASTROLOGY 43 CLASSIFIEDS 44 ON THE COVER: Illustration by Ben Ciccati. Design by Xavier Pereyra.
Columnist
Emeritus Barney Brantingham Photography Editor Emeritus
Paul Wellman Founding Staff Emeriti Audrey Berman, George Delmerico, Richard Evans, Laszlo Hodosy Honorary Consigliere Gary J. Hill IndyKids Bella and Max Brown, Elijah Lee Bryant, Amaya Nicole Bryant, William Gene Bryant, Henry and John Poett Campbell, Emilia Imojean Friedman, Finley James Hayden, Madeline Rose and Mason Carrington Kettmann, Norah Elizabeth Lee, Izzy and Maeve McKinley Print subscriptions are available, paid in advance, for $120
year. Send subscription requests with name and address to subscriptions@independent.com. The contents of
Staff reporter Ryan P. Cruz put together this week's cover story on the challenges of renting in Santa Barbara. We asked him about his own experiences.
IN THE SAME BOAT Caught in the Rental Crunch Our Readers Speak Out on the Struggles of Renting in Santa Barbara by Ryan P. Cruz 22 COVER STORY COURTESY My Unplanned Ultramarathon Santa Barbara Runner Lives with Long COVID by Polly Sumner 27 2ND FEATURE BUILDING IDEAS: ART + ARCHITECTURE FAMILY RESOURCE CENTER FREE Art Activities for Kids + Families Thursdays, 5 – 7 pm Saturdays & Sundays, 12 – 4 pm Marshall Brown, Pantheon, 2020. Collage on archival paper. SBMA, Museum purchase, General Acquisition Fund, 2022.8.1. © Marshall Brown Projects. Art and architecture give shape to our dreams and ideas. Visit the Family Resource Center to collage, draw, and paint your own imagined world. Inspired by the exhibition The Architecture of Collage: Marshall Brown On view through January 7, 2023 Santa Barbara Museum of Art 1130 State Street www.sbma.net
6 THE INDEPENDENT DECEMBER 15, 2022 INDEPENDENT.COM