FALL IN LOVE WITH AUTUMN HUES (SEE OUR AD ON PG 9) Buckhead Reporter SEPTEMBER 2022 Vol. 16 No. 9 ■ reporternewspapers.com PRSRT STDECRWSSUSPostagePAIDMonroe,GAPermit#15 POSTALCUSTOMER Focus onP29-41Education
2 SEPTEMBER 2022 | REPORTER NEWSPAPERS reporternewspapers.com Atlanta Fine Homes, LLC fully supports the principles of the Fair Housing Act and the Equal Opportunity Act. Each franchise is independently owned and operated. Buckhead Office: 3290 Northside Parkway, Suite 200, Atlanta, Georgia 30327.atlantafinehomes.com | sothebysrealty.com | 404.237.5000 Beyond your expectations. ACWORTH 120 Oakdale Woods Lane Offered for $540,000 Geri Beckmann 404.290.2330 Carol Dick 678.488.3279 BIG CANOE 84 Beech Fern Knoll Offered for $100,000 Babs 404.697.2008Price BROOKHAVEN 1096 Fairway Estates NE Offered for $780,000 Jeff 404.819.1874Tubo BUCKHEAD 122 Old Ivy Road NE, No. 18 Offered for $1,395,000 Kay 404.933.6637Quigley BUCKHEAD 1345 Wesley Parkway NW Offered for $2,995,000 Neal Heery 404.312.2239 George Heery 404.643.7347 BUCKHEAD 3342 Kilby Place NW Offered for $1,795,000 Neal Heery 404.312.2239 George Heery 404.643.7347 BUCKHEAD 3633 Tuxedo Road NW Offered for $5,000,000 Kim Boyd 404.520.6095 Kathryn Crabtree 404.545.2297 BUCKHEAD 725 Londonberry Road Offered for $4,250,000 Jared Sapp 404.668.7233 Jen Metzger 404.218.0468 CHASTAIN PARK 4934 Powers Ferry Road Offered for $3,595,000 Betsy Akers 404.372.8144 Morgan Akers 404.915.2446 DECATUR 318 Westchester Drive Offered for $775,000 Brianne 404.304.8112Drake HISTORIC BROOKHAVEN 1093 Hunters Brook Court NE Offered for $1,900,000 Kim Boyd 404.520.6095 Kathryn Crabtree 404.545.2297 PEOPLESTOWN 1023 Grant Way SE Offered for $200,000 Jay 678.557.6971Bailey RANGER 1003 Family Acres Lane Offered for 770.870.4009Robin$685,000Ives SANDY SPRINGS 110 Nezhat Place Offered for $750,000 Pam Elledge 404.626.0614 Stephen Flanagin 404.312.5389 SANDY SPRINGS 150 Nezhat Place Offered for $750,000 Pam Elledge 404.626.0614 Stephen Flanagin 404.312.5389 SANDY SPRINGS 405 Heards Ferry Road Offered for $1,499,000 Kay 404.933.6637Quigley SANDY SPRINGS 5315 Mount Vernon Parkway Offered for $895,000 Chuck 404.822.8828Wood SANDY SPRINGS 9615 Huntcliff Trace Offered for Matthew$1,295,000Evans404.610.4047 RICHMOND, VIRGINIA 2013 Stuart Avenue Offered for $995,000 Steele Group InternationalSotheby'sRealty YORK, MAINE 4 Bayberry Lane Offered for $10,495,000 Anne Erwin InternationalSotheby'sRealty
SEPTEMBER 2022 | 3 Contents SEPTEMBER 2022 23 26 ©2022 with all rights reserved Publisher reserves the right to refuse editorial or advertising for any reason. Publisher assumes no responsibility for information contained in advertising. Any opinions expressed in print or online do not necessarily represent the views of Reporter Newspapers or Springs Publishing. Honored as a newspaperofGeneralExcellence 2018 Publisher's Note 4 Buckhead Whispering Pines demolished 6 Sandy Springs Lease approved for Holocaust commission 8 Fire station donation 9 Brookhaven Free pet adoptions 10 Project list for tax district 10 Dunwoody Missing checks reported 12 Social worker joins police 14 Donation for new Hebrew library 14 Arts North Atlanta Voices 16 New art classes in Sandy Springs 17 Susan Booth reflects on years with Alliance Theatre 18 Sustainability Celebrating a bittersweet climate victory 20 Dining A recipe from Chef Jamie Adams 23 Community Choate Construction supports cystic fibrosis research 24 Business Loudermilk, Young friendship helped define Atlanta 26 Dunwoody envisions Perimeter Center future 27 Sports High school football recap 28 Focus on Education Atlanta Workshop Players 29 School recovery programs 32 Holy Innocents' new building 34 New preschool in Buckhead 35 Program teaches digital skills 36 School security measures 38 Adult education in Dunwoody 40 Georgia Esports League 41 24 About the Cover Atlanta Workshop Players has been teaching kids to perform since 1981. See our story on page 29. Photo by Joann Vitelli. As seen in Print Use this QR code to read extended versions of stories found in this issue. Presented by Editorial Amy Wenk Editor, Reporter Newspapers Collin Kelley Editor, Atlanta Intown Joe Earle Editor at Large Staff Writers Dyana Bagby Bob SammiePepalisPurcell Contributors Sally Bethea, Cathy Cobbs, Clare S. Richie, Maria Saporta, Joann Vitelli, Mark Woolsey Published By Springs Publishing Keith Pepper keith@springspublishing.comPublisher Neal Maziar Chief Revenue neal@springspublishing.comOfficer Rico Figliolini Creative Director Steve Levene Publisher Emeritus Advertising For sales@springspublishing.com(404)information917-2200 Deborah Davis Account Manager | Sales deborah@springspublishing.comOperations Jeff Kremer Sr. Account suzanne@springspublishing.comjeff@springspublishing.comManagerSuzannePurcellSr.AccountManager Circulation 58,000 copies of Reporter Newspapers are delivered to homes in ZIP codes 30305, 30319, 30326, 30327, 30328, 30338, 30342 and 30350 and to businesses/retail locations.
What's next As we transition to a new editor, read ers should expect the same great content in the same high-quality packaging. This year has been another one of remarkable growth for our business in the face of fierce headwinds in the general economy, and for the newspa per business in particular. However, thanks to our en gaged audience and tremendous support from the business community, I'm more excited than ever that we have a winning formula to continue growing. Our monthly print product will still be mailed to homes, and we are invest ing more and more in our digital newslet ters. Rough Draft is a daily 7 a.m. digest that's a clever, curated, and concise look at what's happening in the community and the world. Sketchbook and Side Dish are our weekly art and food newsletters. If you don't subscribe to Rough Draft, please check it out by texting DRAFT to 66866 or visiting reporternewspapers. net/newsletters. Get involved Also this month, we are inviting read ers to support our work through a mem bership campaign. Scan the QR code below or visit reporternewspapers.net/ membership to learn how you can get First Class delivery of the paper or some cool swag.Feel free to reach out to me direct ly at keith@springspublishing.com with any feedback. BY KEITH PEPPER
4 SEPTEMBER 2022 | REPORTER NEWSPAPERS reporternewspapers.com
LightLumeccaHARestylaneBotox/Dysport&JuvedermDermal$700valueIntensePulse(IPL)Photofacial Buy$11 2 Get 1 $200Free Off 6075 Roswell Rd Suite 200, Sandy Springs (678) 528-9583 | balkaesthetics.com Expanded Services using Energy Based Devices include: ■ Intense Pulse Light Photofacial ■ Laser hair removal ■ Vein removal ■ Stretch mark & cellulite reduction ■ Skin Rejuvenation ■ Fat remodeling ■ Skin Tightening with Morpheus8 Radio Frequency ■ RF Microneedling for the Face & Body GRAND OPENING SPECIALS Grand SeptemberOpening22nd10am - 8 pm at our new location in Sandy Springs
Use this code to learn how get First Class of the or some
QR
you can
delivery
paper
cool swag.
The September issue of the Reporter is a transitional one. The copy you're reading is the last is sue that Amy Wenk will edit. Amy's mov ing on to a new opportunity, and we wish her well as she jumps into a different challenge. In the last year, Amy has been a transfor mational leader for the team and a reliable partner to me. She's spearheaded the re design of our print product and set a tenor and tone for our news coverage that's both dogged and fair. She's pushed our reporters to deliver readers not only the news they need like public safety, ed ucation, and local government, but has improved our daily coverage of the news people crave such as food, real estate, and theAmyarts. began her reporting career with the Reporter in 2008 and returned dur ing the pandemic to help propel us fur ther along in a digital-first world. She will always be a part of the family.
PUBLISHER'S NOTE
Seasons of
change
SEPTEMBER 2022 | 5 E l e v a t e y o u r l i f e s t y l e w i t h m o d e r n s e n i o r l i v i n g . Corso Atlanta's innovative senior living community provides unparalleled security, service, and flexibility. Reserve your home at www.CorsoAtlanta.com Now Leasing · 3200 Howell Mill Road NW, Atlanta, GA 30327 · 404 891 9190
141 Conn
Phase III of the Buckhead CID's Lenox Road Complete Street project entails the design of an elevated pedestrian and bicycle connection over the GA 400 / Lenox Road interchange and additional bicycle and pedestrian connectivity. The project termini are Piedmont Road on the west and Phipps Boulevard on the east. This project will connect with the PATH400 greenway trail as well as provide public access to the north end of the future HUB404.
LENOX ROAD COMPLETE STREET PHASE III
The Macallan Group purchased Whisper ing Pines and several adjacent parcels at the intersection of West Paces Ferry Road and Northside Drive as part of an 11-acre assem blage. The company planned to build a culde-sac with eight new single-family homes. But neighborhood groups, the Atlanta Pres ervation Center and Norwood entered talks with the group to see if there was a way to save the mansion built in 1928. The Macallan Group filed for and re ceived a demolition permit for Whispering Pines in May, city records show. The compa ny then let Norwood and others know in an Aug. 22 email that despite their talks, it had sold the property and would no longer be involved in its development. Crews showed up the next day, Aug. 23, and began tearing down Whispering Pines.
"The Macallan Group believes that the sale of the property will provide a fresh look at different development options for this site, and they look forward to seeing how the land will ultimately be developed in the fu ture," said Mike Minutelli, co-founder and managing Partner of The Macallan Group, in anWhisperingemail.
reporternewspapers.com6 SEPTEMBER 2022 | REPORTER NEWSPAPERS BUCKHEAD Historic Buckhead mansion demolished despite efforts to save it PRESENTED BY: The Atlanta-Journal Constitution is committed to facilitating conversations on the topics important to aging well in Atlanta and providing you resources to live your best senior life — especially in today's challenging environment. You'll find plenty of 55+ focused content there as well as links to our previously published sections and events. Look for our special section publishing June 5th in your Atlanta JournalConstitution print and ePaper editions. Visit us at ajc.com/aging to sign up for the newsletter and see a recording of our spring virtual event.
Pines was built in 1928 by re nowned architectural firm Pringle & Smith and was the home of Harrison Jones, chair man of the board of Coca-Cola, and then his son Gordon Jones, president of Fulton Na tional"ManyBank.areas in our city have protections for their neighborhoods. Unfortunately, my own Council District, District 8, does not," Norwood"Neighborhoodssaid.
For additional details on the project or public meeting contact Matt Gore, Projects and Programs Manager, 404-842-2686 or MGore@buckheadcid.com Visit our website to learn more about the project and provide input: https://www.buckheadcid.com/lenoxroadpublicforum
Please join the virtual meeting on September 19, 2022, from 6:00 PM to 7:00 PM to learn more about the project and provide feedback on the project's draft concepts. To access the meeting, please use the following zoom https://us02web.zoom.us/j/82112997243link:
*https://www.buckheadcid.com/lenoxroadpublicforumTorequestanaccommodationorforinquiriesabout accessibility, please contact Sarah Beddington by September 14, 2022 at 404-955-2449 or sarah.beddington@bluecypress-consulting.com
"This is not this is not just one part of the city," he said. "This is a city issue, and we need to start having our values for our communities really made apparent, includ ing"Eachprotections.community is going to be repre sented by different architecture, by differ ent structures, by different spaces," Mitchell said. "But the collection is what gives At lanta its identity. These are not simply old buildings or old structures that we keep out of some sense of guilt, but we maintain and preserve out of duty to make sure that peo ple understand who and what we are now and forever."
"Whispering Pines was one of the icon ic West Paces Ferry estate homes," Atlan ta Councilmember Mary Norwood said in a written statement. "I am heartsick that we have lost it."
Virtual Public Meeting Notice
SR from CS 7005/Phipps Blvd to SR 237 - Phase III : PI # 0017981
BY DYANA BAGBY
A two-week web-based input period will follow the virtual public meeting allowing those who were unable to participate in the live meeting to review meeting materials and provide feedback online. The input period will run from September 20, 2022,to October 4, 2022, and will be accessible through the project website:
The nearly century-old Whispering Pines mansion on Buckhead's West Paces Ferry Road has been torn down despite efforts by residents and preservationists to save it. Buckhead.com first reported the news of the demolition on Aug. 23. The demolition followed the sale of the property by Atlanta-based The Macal lan Group to a newly formed Athens-based company, Westlake WPH Holding LLC. What Westlake WPH Holding LLC plans for the site is not yet known.
in Buckhead have tried to get protections – beginning in 1974 with West Paces Ferry, and then my own neigh borhood of Tuxedo Park in 1990," she said. "This [demolition of Whispering Pines] is the result. All of us who care about Atlan ta – its history, its architectural treasures, and its beautiful neighborhoods—are devastated with this Davidloss."Yoakley Mitchell, executive direc tor of the Atlanta Preservation Center, said the demolition of Whispering Pines should be a "sobering moment" for everyone in At lanta.
An excavator at the Whispering Pines mansion last month. The historic mansion at 660 West Paces Ferry Road was demolished despite attempts to save it. (Dyana Bagby)
SEPTEMBER 2022 | 7 3017 Bolling Way NE Atlanta, GA 30305 www.paramountconsults.com Lobbying G Government Affairs C Campaign Management CONTACT US: (404) 341-7272 Public Relations M Media A Advocacy PARAMOUNT CONSULTING GROUP, LLC Paramount Consulting Group is the premier governmental affairs agency of the south. We are a full service, bi partisan firm with over two decades of experience in both corporate and political sectors. Our only metric for success is the success of our clients, and our commitment to that success is what makes us one of the best firms in our field OUR SERVICES 3017 Bolling Way NE Atlanta, GA 30305 www.paramountconsults.com Lobbying g Government Affairs Campaign Management CONTACT US: (404) 341-7272 Public Relations Media Advocacy PARAMOUNT CONSULTING GROUP, LLC Paramount Consulting Group is the premier governmenttal affairs agency of the south. We are a full service, bi partisan firm with over two decades of experience in both corporate and political sectorrs. Our only metric for success is the success of our clients, , and our commitment to that success is what makes us one of the best firms in our field. OUR SERVICES
Use this QR code to read extended versions of stories found in this issue.
WESTSIDE VILLAGE 2260 MARIETTA BOULEVARD, SUITE 105 ATLANTA, GA 30318 (404) 254-3235 SANDY SPRINGS 6125 ROSWELL ROAD, SUITE 1050 SANDY SPRINGS, GA 30328 (404) 565-0493
BY BOB PEPALIS
As seen in Print
Rep. Sharon Cooper (R-East Cobb), spoke in support of the project in her first appearance before the council.
A January construction estimate put the cost at $5.93 million.
Sandy Springs City Council voted 4-2 to approve the lease terms and conditions with the Georgia Commission on the Ho locaust (GCH) at its Aug. 16 meeting. The council took the vote after its sec ond public hearing on its plans for a cultur al center that would house the GCH offic es, a new Anne Frank in the World Exhib it and the Georgia Holocaust Memori al. The building also is expected to house Visit Sandy Springs – the city's hospitali ty and tourism agency – and a Sandy Springs PoliceThesubstation.planis to build the cultural center at 6110 Blue Stone Road, the for mer home of Heritage Sandy Springs. For more than a year, the project has been quite controver sial, with many residents and city officials split on whether they support it. At the Aug. 16 meeting, councilmem bers Jody Reichel and Tibby DeJulio end ed up voting against the agreement, citing fiduciary responsibilities. Both said they support the mission of the GCH, but said it was not the time for the city to spend $600,000 on a design when the city's fi nances were uncertain. DeJulio also said if Fulton County and its cities don't come to an agreement on the one-penny Local Option Sales Tax, the city could lose $33 million in tax revenue. And if Fulton County gets the share it wants of the sales tax revenue, Sandy Springs will lose $10 million in revenue. He cited infla tion and a recession also.
Lease terms approved with Georgia Commission on the Holocaust
"We are not being fiscally responsible stewards of taxpayer dollars by spending this money at this time until we have better guarantees until we have better knowledge. Until we know if we're going to keep the lo cal option sales tax," he said. Mayor Rusty Paul said the project was well funded, with almost $2.5 million avail able in budgeted city funds for the cultural center, the GCH's $3 million letter of credit against the lease payments that will be due, and another $2.5 million it plans to raise for exhibits in the building.
The lease conditions require GCH to pay 20 years of rent equal to the costs for the design and construction of its share of the building, estimated to be 7,000 to 8,750 square feet. The anticipated size of the building to replace the existing Blue stone building is 13,230 square feet.
Presented by The plan is to build the cultural center at 6110 Blue Stone Road, the former home of Heritage Sandy Springs.
8 SEPTEMBER 2022 | REPORTER NEWSPAPERS reporternewspapers.com SANDY SPRINGS
"We certainly need — in this day and age of so much hatred and divisiveness in our country — something that speaks to our young people about what happens when you let hatred take over," she said. "And when you pit one group of people against another, we are all equal in the eyes of God. And therefore, I would urge you to move forward with this."
The next step for the cultural center project will be for an architect to provide a design based on what the city and GCH want for the building. That design should provide estimated construction costs that will set the amount of the lease payments.
Fire Chief Keith Sanders gave a tour to the neighbors and explained what new tools have been installed at the new fire station to safeguard the firefighters' health and better serve the city's residents.
BY BOB PEPALIS
Training features prominently through out the building, with one area able to use movable "walls" to create layouts like the homes and businesses firefighters may find themselves in, areas to practice rappelling, a fitness center and a rock wall to help with hand strength. A three-day open house will be sched uled soon to enable the public to take a tour of the new station, located at the corner of Johnson Ferry Road and Sandy Springs Cir cle.
SEPTEMBER 2022 | 9 2090 Dunwoody Club Drive Ste 107 Sandy Springs, GA www.Lauderhills.com770.396.049230350
Representatives of seven of the eleven neighborhoods that funded the gas grill visited Fire Station 2. (Photos by Bob Pepalis)
The Mountaire Springs Neighborhood Association invited other neighborhoods to join in funding the present for the firefight ers at the Twelvestation.firefighters will be stationed out of the building in a single shift, Sanders said. Shifts are 24 hours on, and 48 hours off.The fire chief had equipment installed in the new fire station to help clean and de contaminate the equipment – and the fire fighters. He said science shows that once firefighters have cleaned themselves and gone through decontamination, they still have carcinogens from fire scenes on their bodies. A one-person sauna with an exercise bicycle inside can help with that. "It's not mandatory, but if you get in here for 10 minutes, get it to the temper ature and break a sweat, you can disperse 90% of that toxicity out of your skin," Sanders said. He said he took these measures for one reason: he didn't want to look a firefighter's family in the eye without being able to say he did everything he could do to give them a chance to minimize the risk for cancer.
Neighbors donate grill to new Fire Station No. 2
Representatives from 11 Sandy Springs neighborhoods stopped by the nearly com pleted Fire Station No. 2 to present a large gas barbecue grill they funded for firefight ers who will be stationed there.
A rock wall in the engine bays will help firefighters develop hand strength, something Fire Chief Keith Sanders said is critical in doing their jobs.
121 Perimeter Center West, 2nd Floor, Atlanta Love where you work. A professional full-service workplace with the flexibility you need. One Free Month of Coworking + $199/Month Unlimited Coworking For 3 Months Serendipitylabs.com770.679.6379 Private Offices | Coworking | Drop-In Plans | Meeting & Events *Complimentary month of coworking valid for one time use only at our participating locations. New members only. Redeemable Monday – Friday, 8:30am-5:30pm. Registration required 24 hours in advance. Offer must be claimed by 7/31/2022. A Place Where You Belong www.townbrookhaven.net Conveniently located on Peachtree Road adjacent to Oglethorpe University. Spend the day or evening on the Town! Stop by for a bite to eat or use curbside and delivery services! (Opening Soon) DINING DINE-IN CINEMA (OPENING FALL 2022)
BY SAMMIE PURCELL
Brookhaven residents can now adopt pets for free through LifeLine Animal Project. At an Aug. 9 meeting, the Brookhaven City Council ap proved an agreement with Life Line, who manages the DeKalb County Animal services loca tion at 3280 Chamblee Dun woody Road. Through the agreement, Brookhaven agrees to sponsor LifeLine's adoption fees for pets that are adopted by Brookhaven"Brookhavenresidents.andLifeLine have a long history of collaboration to encourage and facilitate adoption of unwanted, stray, or abandoned animals," said Mayor John Ernst in a press release about the agreement.
10 SEPTEMBER 2022 | REPORTER NEWSPAPERS reporternewspapers.com BROOKHAVEN
Brookhaven will start moving forward with projects funded by its new special tax district.Atan Aug. 23 meeting, the Brookhaven City Council approved a list of projects to be funded by its Special Service District (SSD), including $60 million for its new City Hall. In 2021, the council approved the SSD, which has certain business owners pay more in property taxes to help fund infrastructure improvements, and approved a millage rate of 4.0 mills for the SSD at a June meeting. The SSD lines up with the area for the city's Urban Redevelopment Plan for poten tial redevelopment of designated "blighted" areas of the city, which the city approved in June. The resolution that the council ap proved designates these projects for the city's Urban Redevelopment Agency. The city matched the Urban Redevelopment area with the SSD so that the city could use fu ture funds from the SSD to make improve ments within the Urban Redevelopment ar eas.City Manager Christian Sigman said the SSD projects were chosen to promote con nectivity in the city. The city first presented the list and held a public comment session at its Aug. 9 meeting, and held a second pub lic comment session at the Aug. 23 meeting.
Residents can adopt pets at no charge
Project list approved for special tax district
"We promote animal adoptions from Life Line at the beginning of every single City Council meeting since I have been mayor."
The agreement went into effect after a kickoff event on Aug. 18 at the DeKalb County Animal Services location, accord ing to the city's website. The regular adoption fee is $85 for dogs and $65 for cats, according to Brookhaven's website. Those fees cover the pet's spay or neuter, vaccinations, microchip, and other screenings."Brookhaven is taking it up a notch, and it's my hope that other local governments will step up to the plate and enact similar partnerships to promote adoptions of these deserving pets," said LifeLine Animal Proj ect CEO Rebecca Guinn in the press re lease.
BY SAMMIE PURCELL
Lauren Kiefer, the executive director for the Peachtree Creek Greenway, spoke in fa vor of the list and thanked the council for in cluding greenway funding. City spokesper son Burke Brennan said the city received one email from a resident who spoke against the SSD project list and recommended a defer ral.In an email requested by Reporter News papers, Michael Runestad recommend ed deferring the SSD project list, saying he thought the city had not provided an ade quate explanation of why they chose specif ic projects.Thecouncil approved the list unanimous ly. Councilmember John Funny said he be lieved the list fully encompassed all corners of the city. "It includes a comprehensive list of proj ects that really touches every corner of the city of Brookhaven," Funny said. "It's not about the neighborhood. It's not about the district. It's about the city as a whole." Sigman said the city will come back at later dates with more information about contracts or financing for specific projects. See the full project list at reporternews papers.com.
SEPTEMBER 2022 | 11 TURNKEY LOT & COTTAGE PACKAGES AVAILABLE. ONLY 9 HOMESITES LEFT IN PHASE I. Your Mountain Escape Is Calling! Is It Time To Answer? AMMENITIES INCLUDE 2.5 HOUR DRIVE FROM ATLANTA COMMUNITY MAINTENANCE INCLUDED HI-SPEED INTERNET COMMUNITY GATHERING SPOTS MOUNTAIN STREAMS & TRAILS TEMPERATE RAINFOREST LOCATION AND SO MUCH PreserveAtWhitesideCliffs.comMORE... Grace.Battle@EngelVoelkers.com470.602.9693 Jonathan.Hough@EngelVoelkers.com704.202.4161
Multiple people have made reports of dis appearing checks from the Dunwoody Post Office.On a Dunwoody community Facebook page, multiple residents have complained about not receiving checks in the mail, sending checks that don't get to their desired destination, or in some cases, checks that were stolen and cashed by someone else. Many of the disappear ing checks have been linked back to the Dun woody Post Office at 1551 Village Parkway.
12 SEPTEMBER 2022 | REPORTER NEWSPAPERS reporternewspapers.com DUNWOODY dunwoodyga.gov | 4800 Ashford Dunwoody Rd., Dunwoody GA 30338 | 678.382.6700 September Highlights 95 15Zoning Board of AppealsMeeting City Hall 6 p.m. Labor Day City Hall closed Dunwoody Art CommissionMeeting City 7:30Halla.m. Dunwoody City CouncilMeeting City Hall 6 p.m. CommitteeSustainabilityMeeting via Zoom 8 a.m. Butterflies and Brews Dunwoody Nature Center Household Hazardous Waste Recycling Event City Hall 9 a.m. - 1 p.m. "Blueberries and Figs" Master Gardener Talk Dunwoody Community Garden & Orchard Groovin' on the Green "Family Truckster" Brook Run Park Amphitheater 6 - 9 p.m. Butterfly Experience Dunwoody Nature Center Back to Spruill Week Spruill Center for the Arts Planning CommissionMeeting City Hall 6 p.m. Pop Up on the Plaza Spruill Center for the Arts Dunwoody Development Authority Meeting 5 p.m. History Alive Donaldson-Bannister Farm Dunwoody Wine Stroll Pernoshal Park Tickets: bit.ly/DWS2022 Latino Hispanic Cultural Heritage Celebration Stage Door Theatre 1 p.m. Monthly Community BikeRide Meet at Village Burger 3:45 p.m. Dunwoody City CouncilMeeting City Hall 6 p.m. Atlanta PhotographyCelebrates Opening Night - Spruilll Gallery Friday Night Hike Dunwoody Nature Center Farm-to-Table Dinner Donaldson-Bannister Farm1318 181719 11-1710-1110 23/242223Thursday Food Truck Thursdays Brook Run Park 5 p.m. Saturday Dunwoody Farmers Market Brook Run Park 9 a.m. - noon Every Every WasteHazardousHouseholdRecycling September 10 dunwoodyga.gov/waste 6 heritage celebration LATINO | HISPANIC DUNWOODY WINE STROLL September 17 September 18
BY SAMMIE PURCELL
The celebration is set to take place Dec. 1-31 at Brook Run Park. The contract is ex pected to be on the consent agenda at the council's next meeting. Dunwoody Post Office. (Google Maps)
Dunwoody sets theme for holiday lights
The contract is to Chitwood Studios, who did the lights last year, and includes a 10% contingency, making for a total of $88,000.
Amandacheck."McCaskill said she spent $30 to mail a check through FedEx recently because she does not trust USPS. "I wish more people would speak up so we can hopefully see some sort of action tak en to resolve this issue," she said. On July 27, the Dunwoody Police De partment posted on Facebook that it had contacted the United States Postal Service about the issue. A spokesperson for the Of fice of the Inspector General said that any complaints they have received would have been referred to the U.S. Postal Inspection Service.The U.S. Postal Inspection Service did not respond to a request for comment. In a segment on 11 Alive, the Postal Inspector in Atlanta said they are investigating vandalism of collection boxes, but the investigation is in early stages.
BY SAMMIE PURCELL
Multiple people report missing checks in Dunwoody
One user wrote they were meant to re ceive a check on July 25 that never came. An other said in July that a month earlier, they had sent a check to a private school that the school never received. "The school never got it, and a month later it was deposited by someone that had whited-out the school name and deposited it to their own account," they said. Similar complaints fill the Dunwoody Area Community Forum Facebook page.
According to city staff, the theme for this year's holiday light show will be "Can dy Land." City documents show that the set up will include a section of the park focused on ice cream treats with an ice cream truck set up for pictures, a large decoration in the shape of a chocolate volcano cake, a life-size gum ball machine, and more.
One resident, Amanda McCaskill, said her husband was supposed to receive a check on Aug. 13 that never came, although they re ceived all of their other mail that was sup posed to arrive that day. McCaskill said that she and multiple others have filed reports with the Office of the Inspector General about the issue. In a Facebook post, Brant McCaskill, Amanda McCaskill's husband, said that the couple also sent a school tuition check that the school never received.
Dunwoody will host another year of hol iday lights at Brook Run Park with a new theme: "Candy Land." The Dunwoody City Council viewed an $80,000 contract for installation of its third year of holiday lights at its Aug. 22 meeting.
"We've read these posts far too often and it seems there's no consequence," he said in the post. "We had picture proof Saturday that mail was on the way, including a check, and low and behold everything turned up but the
It's delightful! It's delicious! It's de-lovely! FROM THE CREATOR OF HAMILTON ALL SHOWS AT THE SANDY SPRINGS PERFORMING ARTS CENTER'S BYERS THEATRE TICKETS AND SUBSCRIPTIONS AT CITYSPRINGSTHEATRE.COM
A Dunwoody resident, Alon said he de cided to support the library in honor of his family, particularly his oldest brother, Rabbi Yerachmiel Carmi, and his mother, Faige Tzi porah Chorowsky. He said it was their idea for him to move from Israel to the United States.
"We really wanted it to be a place where the community can come read in their lan guage," said Executive Director Kari Sadeh. Before this new renovation, Sadeh said the center had a makeshift area that served as a library. Now, the center hopes to hire a li brarian and have an official library system, all thanks to donor Michael Alon.
The APA report said more cities are pair ing mental health professionals with police to better help people in crisis. Dunwoody's police force joined those ranks last month, hiring social worker Megan Wynn, who will act as a co-responder with law enforce ment"Weofficials.haveseen a steady increase in calls involving mental health, sometimes up to 80 to 90 percent of the calls received," Sgt. Michael Cheek, Public Information Offi cer, said. "In most of these cases we have only one path, which is usually a negative law enforcement encounter that doesn't ad dress the underlying issue."
To honor his family, a Dunwoody man has helped Brookhaven's Chabad Israeli Cen ter build a new library. The center, which has been in Brookhav en since 2016 and serves as a community cen ter for Hebrew speakers and people who have moved to the area from Israel, held a grand opening for the new Hebrew Library on Aug. 28. The library will feature books for readers of all ages, all in the Hebrew language.
Wynn has one important tool as a social worker that law enforcement officials don't have – the ability to begin a legal process in
Social worker joins police department
volving the filing of a so-called "1013 form" that initiates a mandatory 48-hour hospital evaluation for people undergoing a mental health"Shecrisis.has the ability to force the issue, whereas we are in a tough spot because we can't do that," Cheek said. "She also has the resourc es and the time to follow up to ensure the person is continuing to use available resources."Inthemonth since so cial worker Wynn was hired as a medical clinician by the department, she has already diffused a situation involving what Cheek calls a "frequent flyer." On Aug. 11, several callers reported a disorient ed naked white male ex posing himself to passers by at the corner of Mount Vernon and Ashford Dunwoody Roads.
"He's been a member of the community since we've been here, very active," Sadeh said. "He really wanted to give back in a nice, per manent way."
14 SEPTEMBER 2022 | REPORTER NEWSPAPERS reporternewspapers.com With so many things to do, we suggest getting an early start on your want-to-do list. There's a lot to do at The Piedmont at Buckhead senior living community clubs, events, socializing, and more. So, go ahead and make your want-to-do list. We invite you to see all that The Piedmont has to offer (including assisted living services if needed) at our upcoming event, or call to schedule your personalized tour. AN SRG SENIOR LIVING COMMUNITY EQUAL HOUSING OPPORTUNITY 650 Phipps Boulevard NE • Atlanta, GA www.ThePiedmontatBuckhead.com • 404.381.1743 CARF-ACCREDITED INDEPENDENT & ASSISTED LIVING RESIDENCES EXCEPTIONAL SENIOR LIVING IN BUCKHEAD Fall Thursday,FestivalSeptember 29th • 4:00pm Celebrate the season with a Fall Festival! Join us for a variety of autumn-inspired food & beverages and musical entertainment. To make a reservation, call 404.381.1743
Calling 911 isn't what it used to be. Police departments all over the nation are seeing a steady increase in 911 calls re lating to mental health, and rather than dispatching officers un trained in handling these often volatile situations, they are calling on men tal health professionals to help.According to a 2021 re port by the American Psy chological Association, a nationwide survey of more than 2,400 senior law en forcement officials by the Mental Illness Policy say that 63 percent of the re spondents reported that police personnel have seen a "substantial" spike in the amount of time that they spend involving individuals with mental ill ness. The officers reported that the mental illness-related calls take "significantly lon ger than larceny, domestic dispute, traffic and other calls."
BY SAMMIE PURCELL
com. Megan Wynn
Resident honors family with new Hebrew Library
Cheek said the suspect was well-known to officers in the community who had re fused previous offers of help. Wynn said she was grateful that she was able to offer her expertise and clout to ensure the man got the treatment he needs.
"This is a gentleman who needs the health care system rather than the criminal justice system," Wynn said. "What I can do frees up the officer's time that would have been spent at a hospital or taking him to jail."
"After we established that the scene was secure, Megan was dispatched and talk ed him into going to the hospital and then she filed a 1013 so that he could get some treatment," Cheek said. "Within 15 min utes, she had the situation under control. If it was only the police handling the situ ation, it was clear that he would have been heading to jail."
BY CATHY COBBS
DUNWOODY
"I always think of my brother and my mother," said Alon. "I'm almost 85, and I'm veryReadlucky."the full story at reporternewspapers.
SEPTEMBER 2022 | 15 Plan Ahead For Any Emergency Smar t911 Download one app to provide 9-1-1 and first responders information in an emergency and receive targeted alerts including from the City of Brookhaven and the National Weather Service. Sign up www.BrookhavenGA.gov/BrookhavenAatlert Information Worth Sharing www.smart911.com r, y. When Always Be Notified. Alerts and notifications help inform you on weathe traffic, and other emergencies in your communit you opt-in for alerts, you will have the option to choose the kind of notifications you prefer to receive.
ARTS
16 SEPTEMBER 2022 | REPORTER NEWSPAPERS reporternewspapers.com
| VillaPalazzo.com "Enhancing Life & Wellness with Each Touchpoint" SENIOR LIVING COMMUNITY P A L AZZ O VILL A Please call or email Chelsea Taylor to set up your personal visit today CTaylor@VillaPalazzo.com or 470.955.3230 "Enjoy Living" Assisted Living & Memory Care Services We look forward to seeing you soon. Montessori Inspired Approach programming bringing purpose, belonging & dignity for our residents.
North Atlanta Voices community chorus is for anyone with 'desire to sing'
1260 Hightower Trail, Sandy
At the North Atlanta Voices spring con cert in April at the Atlanta Jewish Academy — made possible with funding through a Sandy Springs Arts Foundation grant — there were nearly 50 sopranos, basses, altos and ten ors on stage singing songs in English, Latin, Hebrew and Russian. Members range in age from 19 to their 80s. Two families are part of the "Thegroup.music Lucas chooses is not simple," Logan said. "We've been exposed to several languages because of the songs he chooses and he is so good at teaching technique and mak ing people feel so accomplished."
BY DYANA BAGBY
Lucas Tarrant was a frustrated singer, voice teacher and choral conductor searching for a way to spread his love of music and make it accessible to everyone. Driving down Ro swell Road about five years ago, he saw the sign for Sandy Springs Music. He pulled in on a whim and asked if the store needed a voice teacher.Hewas hired on the spot.Cheryl Logan spent her career managing and owning businesses, but wanted to find a way to express herself artistical ly. While driving down Roswell Road one after noon several years ago, she saw the sign for Sandy Springs Music and decid ed to quickly whip into the parking lot. She went in and asked about voice lessons.She and Tarrant met and he started teaching her private lessons at her"Ourhome.meeting was serendipitous," Logan, 65,Thesays.voice lessons were inspirational for both and the two eventually became best friends. In March 2018, during a voice lesson in Logan's living room, Tarrant, 30, asked her if she wanted to start a community chorus. Without hesitation, she said yes. They named the chorus North Atlanta Voices, designed a logo, got business cards, created a website, all from their new head quarters in Logan's living room. Of course, they would also need people to sing in the chorus in a metro Atlanta area where many choruses already existed. All of these choruses, though, required singers to audition."Weneeded a leg up so we focused on cre ating a non-auditioned chorus that was about music, but also about building community," Tarrant said. "We really love that part of what we are doing," he said. "And I thrive on teaching people with no experience singing in a cho rus. I wanted to make this really enjoyable to everyone."Theduo recruited 20 people to sing in their first concert in 2018. Logan and Tar rant kept their mission alive through the CO VID-19 pandemic by reaching out to more people who wanted to sing with a chorus. North Atlanta Voices became an official nonprofit in 2020. Tarrant handles the artistic vi sion, Logan is in charge of the business side.
The chorus continues its mission of being non-auditioned and always will, Tarrant said. "So many people want to sing, but not by themselves," Tarrant said. "This is about sing ing for joy. We want to create a place for peo ple to never have to sing alone if they don't want"Theto. only prerequisite is a desire to sing," he said. The North Atlanta Voices community chorus performed this summer at the Sandy Springs Farmers Market. (Courtesy of North AtlantaCherylVoices)Logan, left, and Lucas Tarrant are best friends after establishing the non-auditioned North Atlanta Voices chorus. She is the executive director, and he is the artistic director. (Special) Springs GA 30350
Art Sandy Springs to start classes at Abernathy Arts Center
BY BOB PEPALIS Arts programs will return to the Aberna thy Arts Center starting in September. The city of Sandy Springs approved a $20,000 grant to help Art Sandy Springs (ArtSS) with the startup costs. Last year, Fulton County donated the Abernathy Arts Center property at 254 Johnson Ferry Road to Sandy Springs. The deed for the property was transferred this summer.Thecity heard proposals to renovate a building on the site and construct an addi tion in June. But councilmembers said they did not want buildings torn down or renova tions made until they had a plan for arts pro gramming. So far, only improvements to the stormwater detention on site have been ap proved by City Council. ArtSS board members have contributed $10,000 toward starting the arts program ming. That will cover the $5,000 shortfall for startup costs that the city's grant won't cover, and the expected shortfall from pro gram revenue for the first quarter. ArtSS ex pects the programming to become self-sus taining by spring 2023. ArtSS wants to use art instructors who provided programming for Fulton Coun ty at the arts center to get classes started by the week of Sept. 20. The Annex Building will hold classes Tuesday through Saturday, mornings, afternoons, after-school and eve nings, according to the ArtSS grant propos al. The classes will be offered in a variety of subjects including drawing, painting, mixed media and collage, the proposal said.
Art Sandy Springs plans to start classes the week of Sept. 20 at the Abernathy Arts Center Annex on Johnson Ferry Road.
The nonprofit organization expects to hold 20 weekly classes for the fall quarter with a class size of 8 to 10 students, serving approximately 190 to 200 participants. The numbers are expected to rise to 400 partic ipants per quarter, including children, teens andTheadults.interim program will run through July 2023 and will continue unless terminat ed by either the city or ArtSS.
A program director and part-time hourly admin/social media assistant will be needed for the interim program. The ArtSS website will be used for class registration.
SEPTEMBER 2022 | 17
Q. Which of the many world premieres at the Alliance spoke to you the most or broke new ground?
Susan Booth (Photo by Joe Mazza)
Q. What prompted the move to the Good A.man?
After 21 years, Susan Booth is leaving her position as Jennings Hertz Artistic Director at Atlanta's Alliance Theatre, heading to the Goodman Theatre in Chicago in a similar role. It's somewhat of a homecoming, as she served as director of new play development there from 1993 to 2001. But she's not quietly slipping out a side stageIndoor.addition to all the facets of an artist di rector's role — curating a theater season, cast ing, representing the theater in the commu nity, fundraising, interacting with a board of directors, casting — she usually directs a cou ple of productions a year. In August, she was in the thick of co-di recting Everybody, a thoughtful play about the meaning of life in the face of death. Her last day was set to be Sept. 16, smack in the middle of its run.
Q. How did the Alliance cope with A.COVID? The Alliance made a decision, that our board thankfully completely endorsed, that we were not going to lay people off…that we were going to stay present and useful. So our costume shop started making personal pro tection equipment. They made masks and gowns. Our education staff actually reached more people than we normally would by go ing virtual. Parents and teachers were so hun gry for virtual digital content that we had more demand than we would have had in a live situation. It ended up being incredi bly culturally healthy for this theater…and it ended up being financially the right decision for the theater, so we came out of the pan demic in remarkably good shape.
Booth's accomplishments are broad and deep: more than 80 world premieres with a half-dozen of those transferring to Broadway (including The Color Purple), more than 40 shows that she has personally directed, a Re gional Theatre Tony Award, a $22 million renovation of the Alliance's performing space and the establishment of programs to benefit emerging playwrights and actors. She's quick to share credit with others, be they Alliance staffers or community members the Alliance has forged partnerships with. Booth took time out from rehearsals for Everybody to talk with Mark Woolsey.
Q. What, if anything, will Goodman allow you to do that you've not done here?
A. I will not call any single actor a favorite be cause that would leave so many people out of the conversation.
18 SEPTEMBER 2022 | REPORTER NEWSPAPERS reporternewspapers.com ARTS Freshly Cut Sod Purchase direct from the farm, pay no sales tax Dedicated sales staff Serving Atlanta homeowners since 1999 legacyturffarms.com (770) 607-0491 ZOYSIA BERMUDA GET YOUR DREAM LAWN DELIVERED
Q. Any thoughts on a favorite actor?
Q. What changed in the Atlanta theater scene during your time at the Alliance?
BY MARK WOOLSEY
Susan Booth reflects on her years with the Alliance Theatre
A. There's not a simple an swer of "now I can do wild ly experimental work in Chicago that I can't in At lanta" because Atlanta has been very embracing of a wide collection of work. What I look forward to is being in a theater community that, at any given time, has about 100 theaters. Because what that de mands is that you find what you particular ly can do that nobody else in town is doing as well. That's a niche you have to fight hard for in Chicago, and I'm looking forward to that fight.
There aren't many theaters; there's only one that would have been interesting to leave the Alliance for. I have loved my time at the Alliance a lot, but the Goodman was where I came up as a director. For me as a young theater artist, it was the absolute pinnacle of muscular, important the ater. And the timing of this moment lined up with my daughter heading off to col lege this fall, which meant we wouldn't be uprooting her. Honestly, I love chal lenges. I love finding myself in positions where I have to learn new skills.
A. I studiously avoided having favorites. I think every piece you do should be your favor ite for the period you're working on it. There was an adaptation I worked on of the [former U.S. Poet Laureate] Natasha Threthewey's po etry. She was generous to allow me to create… and direct a stage setting of that poetry. [Also,] a bunch of years ago, Andrew Lloyd Weber and Tim Rice were interested in seeing what would happen if Jesus Christ Su perstar was set in a gospel idiom. They were interested in having its first experiment in At lanta. I got to direct [and] we had a 60-voice gospel choir on stage. It was an extraordinary community event.
Q. Can you talk about a couple of the pro gramming and partnerships you devel oped? The Spelman College program and playwriting competition come to mind.
A. For the most part, they were responses to situations where we wanted to be a solution. You mentioned Spelman. The lack of lead ers of color and female leaders in our field is something that I wrestle with. So here was an opportunity where we could create a multiyear fellowship program where young wom en of color would be able learn the ropes of working in a large institution and be given the opportunity to build leadership skills in ourYoungfield. writers come out of graduate school often with a lot of debt and it can take years before they've cracked their first premiere at a professional theater. Our feeling was may be we can expedite that and have final-year students submit their work, and the winning play every year would get a world premiere with the same resources we would give to a well-known play.
A. The creation of the Georgia film tax cred it. It means that more film and television pro duction has come to the state, and specifically Atlanta, and what that means particularly for actors is that you don't need to leave town to make a living.
LOOK NORTHSIDETO
SEPTEMBER 2022 | 19
A Community of Care on a Mission to Heal
At Northside Hospital, you can look forward to new beginnings, look ahead to comeback seasons, and look up for hope and strength. Led by our expertise in maternity, heart, cancer, orthopedics and more, you can move into tomorrow with confidence knowing there is a community of care at Northside that's guided by one clear direction, a mission to heal. For a healthier future together, look to Northside Hospital. Learn more about our services at northside.com
In a sudden reversal of position that was stunning, Sen. Joe Manchin (D-WV) agreed, in late July, to support a climate and health care bill, despite his deep ties to the coal in dustry. With a slim margin—Democrats in favor and Republicans opposed—the mea sure passed Congress and was signed by Pres ident Biden in mid-August. Not surprisingly, Manchin's support came at a cost: major con as that supports the Chattahoochee River National Recreation Area (CRNRA) and its 15 park units along 48 miles of the Chattahoochee. National Park Needs Your Help! Chattahoochee National Park Conservancy
"It's late. It's deeply compromised, and it's also a great victory for all who have fought so long and so hard," tweeted Bill McKibben, author, activist, and founder of 350.org, a global grassroots movement to solve the cli mateMcKibben'scrisis. succinct, if seemingly contra dictory, words describe the first major climate legislation in U.S. history. Dubbed a welcome shock, a turning point, the floor (not the ceiling) of our ambition, and a sign of conces sion by those in power, the vic tory can largely be attributed to the relentless de mands of climate and environmen tal justice groups over many doubt,Withoutyears.athelegis lation represents a major shift from previous U.S. climate policies in terms of tone, fund ing, and priorities. By 2030, it's expected to reduce greenhouse gas emissions in the U.S. by forty percent from 2005 levels, using near ly $400 billion over ten years for clean ener gy tax credits, climate justice initiatives, and other incentives. Importantly, the significant climate investments are hoped to invigorate similar efforts by other nations. Named the Inflation Reduction Act (IRA) of 2022 (for political acceptance), the legisla tion has also been a great disappointment to many scientists, activists, officials, and pro gressive businesses. They know, and have known for decades, that time is fast running out to avoid or even minimize the catastroph ic consequences of a heating planet for near ly eight billion humans, particularly and un acceptably the disadvantaged. They know that we will not prevail in this fight unless we end new investment in fossil fuel projects, phase out production, and make a speedy transition to clean, renewable energy sources. Now, the real work begins. Whatever we do collectively—or don't do— in this decade will likely determine the ultimate fate of bil lions of people, including our own families, and other species. Decades of Delay Despite being advised of the seriousness of the climate crisis thirty-four years ago, when then-NASA scientist James Hanson so testi fied to the U.S. Senate, our elected officials have failed to take necessary actions. Instead, they have preferred delay and obfuscations like blaming the behavior of individuals, while pandering to the executives, lawyers, and lobbyists for Big Coal, Oil, and Gas, col lectively Big Carbon. A 2010 Supreme Court decision (Citizens United) removed reasonable political cam paign contribution limits. According to the New Yorker's Elizabeth Kolbert, "Fossil-fu el companies quickly figured out how to fun nel money through front groups, which used it to reward the industry's friends and to pun ish its enemies… Bipartisan activity on com prehensive climate legislation collapsed [after Citizens United]."
The Sweet Side of Supp t Free Bundtlet
20 SEPTEMBER 2022 | REPORTER NEWSPAPERS reporternewspapers.com SUSTAINABILITY
Continued page page 22 JOIN TODAY! For as little
Visit www.Chattahoocheeparks.org or scan: Your
BYLINEWATERTHEABOVESALLYBETHEA
is the official philanthropic partner of the Chattahoochee River National Recreation Area. BOWMANS ISLAND ORRSSETTLESFERRY BRIDGE McGINNIS FERRY SUWANEE CREEK ABBOTTS BRIDGE MEDLOCK BRIDGE JONES BRIDGE HOLCOMB BRIDGE ISLAND FORD VICKERY CREEK GOLD COCHRANJOHNSONBRANCHFERRYSHOALS PALISADES PACES MILL Sandy Springs 5975 Roswell Rd Suite A-103 Sandy Springs, GA 30328 (404) 236-2114 Ask us about our fundraising program! Expires 9/30/2022. Limit one (1) coupon per guest. Coupon must be presented at time of purchase. Valid only at the Nothing Bundt Cakes bakery(ies) listed. Valid only on baked goods; not valid on retail items. Must be claimed in bakery during normal business hours. Not valid for online orders. Not valid with any other offer. Discounts applied before tax. Coupon may not be reproduced, transferred or sold. Internet distribution strictly prohibited. No cash value. ForUseBakeryOnly
Celebrating a bittersweet climate victory
$5 a month, you can join the community
SEPTEMBER 2022 | 21
Inspired by Earth Day, three friends have launched Root Local to raise awareness and visibility for sustainability issues ranging from maintaining Atlanta's tree canopy to recy cling, clean air, and clean water. While At lanta boasts several organizations that address certain of these specific issues, Root Local aims to become a central organization that connects them all. Root Local was born out of a dinner prior to the pandemic when Liz Lapidus, Johanna Ellis Reisinger, and Butch Whitfield posited that small changes could make a big impact. With careers in public re lations, real estate, and the auto industry, they shared their own conservation hacks like turn ing your car off instead of idling, composting, and shopping at their favorite farmer's mar kets. Since then, they surveyed key constitu ents, developed a strategic plan, hired execu tive director Tabitha Schwartz, and embarked on a branding campaign. Root Local intends to influence the future of Atlanta's natural re sources, uplift organizations doing the dayto-day work, and connect community mem bers to services. For more information, visit rootlocal.org
Flint River Water Trail honored Georgia River Network (GRN) present ed the organization's 2022 Water Trail Hero Award to the Flint River Water Trail during the recent Georgia Governor's Tourism Con ference in Athens. Carolyn McKinley from Meriwether County Chamber of Commerce accepted the award on behalf of the entire water trail group. The award recognized the Flint River Water Trail and project managers for their impressive collaboration with repre sentatives from 18 riverfront counties and the Flint Riverkeeper. Together, they worked to establish access points and outdoor recreation opportunities that will lead to economic de velopment and river advocacy opportunities all along the Flint River.
22 SEPTEMBER 2022 | REPORTER NEWSPAPERS reporternewspapers.com Angie Ponsell REALTOR® 404.226.2002 404.531.5700 Shannon Parkerson REALTOR® 404.345.3739 PonsellLuxury.com Want to know how much equity & borrowing power you have built? Call us today for an updated home valuation. Integrity Heart Expertise• • LUXURY GROUP 404-292-3538 www.theocic.com 1705-B Mt. Vernon Rd Dunwoody, GA 30338 (across from Dunwoody Village) "It is time to get back to old style medicine where a board certified orthopedist sees you, evaluates you, and cares for you." - Dan Richin & Dr. Paul Richin, MD Now welcoming Deanna Anselmo APRN to the practice. Deanna specializes in aesthetics including Botox and Dysport injections. Microneedling, Fillers, and Peels. Now providing multiple Regenerative Medicine techniques, including PRP • Timely appointments • Guaranteed to see the doctor at every visit • Convenient free parking in front All insurance accepted Ortho Cortisone Injection Center CONVENIENT DUNWOODY LOCATION Got Aches & Pains? Complete Orthopedic Care for Weekend Warriors of all ages. cessions to Big Carbon that include gas pipe lines, more drilling on public lands (nation al forests and recreation lands), and a possible overhaul of environmental laws. Analysts say that the fossil fuel-friendly components of the IRA will be significantly outpaced by the emission reductions the bill's green energy provisions will deliver. However, such a positive outcome is highly dependent on how the legislation is implemented in the coming years and whether assertive actions will also be taken at local and state levels. Vot ing for climate-literate local, state, and federal candidates is more important than ever.
BRIEFS BY COLLIN KELLEY
Recently, I read a quote from poet and civil rights activist Maya Angelou that helps me grapple with my own mixed feelings of hope (a stronger climate movement, innova tive solutions, and passage of the IRA) and de spair (the possibility that our slow and inad equate climate measures are too late and not enough). Angelo said: "Do the best you can until you know better. Then, when you know better, do Groundedbetter."hope is essential, even when challenges are daunting. The concept pres ents a way of thinking and acting that pushes us forward to achieve our goals. Hope is what has sustained me for more than four decades of fighting against significant odds to help protect our environment and revive the Chat tahoochee River. I can't give up—and neither can you. Do the best you can, where you are. Celebrating is also vital, even when the re sults, such as the final version of the IRA, are much less than perfect. I attended the "Geor gia Celebration for Climate, Justice, and Joy," hosted by the nonprofit Georgia Conserva tion Voters (gcvoters.org) a few days after the IRA was signed into law. The organization's young, inclusive leaders give me hope; their grassroots organizing, demands for democrat ic processes, and new strategies are smart and increasingly effective. As nature philosopher and author Henry David Thoreau presciently wrote more than 150 years ago: "What is the use of a house, if you haven't got a tolerable planet to put it on." Science Moms (sciencemoms.com), a nonpartisan group of climate scientists work ing to demystify climate change and protect our kids' future, is just one of many excellent sources for information and action. Root Local to issuessustainabilitytackle
Continued from page 20
Meanwhile, human-generated greenhouse gas emissions, predominantly from transpor tation, electric power, industrial, and agricul tural sectors, continue to rise. This activity has already warmed the world on average by 1.1 degrees Celsius (1.9 degrees Fahrenheit) since pre-industrial times with devastating conse quences: historic flooding, "thousand-year" storms, megadroughts, and water shortag es. According to NASA, extreme heatwaves will become widespread at 1.5 degrees Cel sius warming. Hope in a Hotter World
Chef Jamie Adams' to check out our new weekly Side Dish newsletter featuring restaurant news, recipes from local chefs, special events, and more. Signup at sidedishatlanta.com.
"As soon as I got back to Veni Vidi Vici, I re produced it. It was on the original il Giallo opening menu, and now it's back!"
Chicken alla Romana. (Courtesy of Jamie Adams) Chef Jamie Adams rocking out with his band C.J. & the Doughboys.
Chicken alla Romana More Food News Be sure
Chicken alla Romana Ingredients 4 chicken breasts, skin on with wing bone 2 lbs Yukon gold potatoes 2 red and 2 yellow bell peppers 1 cup roasted tomatoes (see recipe) 4 cloves garlic, sliced thin
3 tablespoons chopped marjoram 6 tablespoons extra virgin olive oil 1 tablespoon chopped flat leafed Italian parsley Method Cut the potatoes into 1.5 inch cubes, rinse well and then put them into a pot and cover with water by 2 inches. Salt the wa ter and cook until fork tender, turn off from heat and set aside. If you have a gas range, roast the peppers over the open flame until they are black on the outside. Let them cool briefly and then scrape the burned skin off, cut the tops off and remove the seeds. Wipe them clean with paper towels, cut them into 1" strips then set aside. If you do not have a gas range, preheat your oven to 450 and roast them until the skins start to brown and separate from the "meat," allow to cool then follow above in structions to clean.Place the chicken breasts on a board and season well with salt and pepper on both sides, then sprinkle the chopped herbs on the skin side. Heat a large enough skillet to hold all four breasts with about 2 tablespoons of the oil until warm and place the breasts in skin side down. Raise the heat to high un til you can hear the chickens sizzling, cover with a sheet of aluminum foil and place a heavy weight on top, such as another pan or a brick. Turn the heat down to medium and let them cook. After about 8 minutes, remove the pan and the foil. You should see a small area in the center of each chicken that still looks a little raw. Turn the breasts and continue to cook for about two minutes more. Use a thin knife or a cake tester inserted into the breasts to check for doneness. It should be hot to theRemovetouch. the chicken breasts from the pan onto a platter. Add the garlic to the pan and turn up to high heat until golden brown. Add the roasted peppers and tomatoes and allow to simmer. Warm the potatoes, then drain the water off and add the 2 tablespoons of the olive oil, salt and the chopped parsley. Using a fork or a potato masher, break up the potatoes and mix until you get a lumpy mashed potato texture. To serve, spread the potatoes onto a plat ter, then the peppers and tomatoes on top. Slice each breast into 3 pieces and arrange on top of the potatoes and peppers.
SEPTEMBER 2022 | 23 Beach goer? Pool lover? Dirt digger? Grass roller? FIND MORE LOCATIONS AT scenthound.com THREE LOCATIONS DUNWOOD Y VI L LAG E CHASTAIN678-990-1900SQUARE470-607-5100TUCKER770-538-1790Blow-dryTNailEBatharCleaningClip&GrindeethBrushingnotincluded Valid on first visit only. Must present ad. One per dog. FIRST-SCENT-25 TR I A L O FFE R IN CL U D E S     ROUTINE DOG CARE & GROOMING $29Try us for just DINING
Roasted Tomatoes Ingredients 10-12 Roma tomatoes, cut in half ExtralengthwiseVirginOlive Oil Thyme Sprigs Salt Method Drizzle the olive oil liberally in a half sheet pan (with sides) and place thyme sprigs on top of the oil and sprinkle a little salt. Line the tomatoes side by side, cut side down, fill ing the pan. Bake in a 400˚ oven for twenty minutes, or to the point at which the skins begin to separate from the meat of the toma to. Remove from the oven and cool. Care fully remove the skins from the meat, leav ing the tomatoes intact as possible. They can then be stored in a smaller container.
Chef Jamie Adams is the culinary mind behind il Giallo Osteria & Bar and G's Piz zeria in Sandy Springs, as well as Lagarde American Eatery in Chamblee (with another location planned for Milton).
Previously, Adams spent almost 20 years with Buckhead Life Restaurant Group, working first at Pricci and then the former restaurant Veni Vidi Vici, where he grew his reputation as a top Atlanta chef. He also runs a chef band called C.J. & the Doughboys. Adams shares his recipe for "Chicken alla Romana," a traditional Italian dish. He said he was traveling with his family in Italy and stopped into a restaurant outside the city of Benevento."Theplace was huge, packed to the gills," Adams said. There, he tried the Chicken alla Romana amid the chaos of the restaurant.
Leann Ott, left, and Emily Bridges pose together in front of a car (Photo by Catrina Maxwell). At left, Emily Bridges and Leann Ott at Leann's wedding.
A lasting friendship inspires local company to help fight
While Cars & Q started off as a sort of adjunct event to the walk, it's now Cho ate's main fundraising event. With this year's event, Choate expects to exceed $6 million of total contributions to the Cystic Fibrosis
Choate Construction was founded by Millard Choate, and he and his daughter, Emily Bridges, are the driving forces behind the company's desire to help find a cure for cystic fibrosis, a genetic disorder that affects the lungs, pancreas, and other organs. While cystic fibro sis is relatively rare – ac cording to the Cystic Fi brosis Foundation, close to 40,000 people in the United States have the disorder – Bridges, who serves as the vice president of marketing for Choate, has been quite aware of the disorder from a young age. Her childhood friend, Leann Ott, was diagnosed with cystic fibrosis when the two were just in pre school."At that time, CF was really a death sentence," said Bridges, a Brookhav en resident. "The average life expectancy was about 13. So as you can imagine, that's just a devas tatingOttdiagnosis."passedaway in 2018, but lived much past that expected age of 13. She and Bridg es went to high school together. Ott attended Boston University, and she got married, living life to the fullest.
"I have seen an increase in pregnancies among women who have CF, a decrease in lung transplants for those with severe lung disease and that now over half of those living with CF are over the age of 18," she said in an email. "In my time at the Foundation, I have seen people with CF fulfilling their dreams — graduat ing from college, starting careers, getting married, and becoming parents themselves."Choatehas been sup porting the Cystic Fibro sis Foundation since the company's inception in 1989. At first, the com pany put on a number of events to raise mon ey, such as golf tourna ments, and participated in the foundation's "Great Strides" walk event. But Bridges said it quickly be came apparent that they needed an event everyone could rally around. Cars seemed to be that thing.
"I think about the strength that she had, and I think that empowers me to want to do right by her," Bridges said. "It's my honor to help continue to propel the support of cystic fibrosis here at Choate and beyond."
Since Ott's diagnosis, research into cys tic fibrosis has progressed significantly. Mol ly Taggart, executive director for the Cystic Fi brosis Foundation, said the life expectancy of someone born with cystic fibrosis has doubled in the past 30 years.
BY SAMMIE PURCELL Spurred on by the impact of a lifelong friendship, a local construction company is headed into its 13th year of supporting cystic fibrosisCarsresearch.&QFor the Cause is a yearly fund raising event put on by Sandy Springs-based Choate Construction Company that benefits the Cystic Fibrosis Foundation.
24 SEPTEMBER 2022 | REPORTER NEWSPAPERS reporternewspapers.com
"It's tough to live with CF. People look at you, and you look okay on the outside," she said. "It's difficult to live in that, especial ly when people can'tSauil'stell."
A drug like Trikafta represents a big leap forward in the cystic fibrosis world. Taggart said there are currently three other thera pies available to treat three other mutations, Kalydeco, Orkambi, and Symdeko. These cystic fibrosis transmembrane conductance regulator (CFTR) modulator therapies are made to correct the malfunctioning protein made by the CFTR gene.
Cars & Q 2022 This year's event will take place on Oct. 22 from 3-6 p.m. at 8200 Roberts Drive. Bridg es called the event a "car show/party blend," and said this year, Choate expects to have over 100 cars on the lot. "We typically have an incredible breadth of types of cars," Bridges said. "Everything from early 1910s cars all the way through brand new, hot-off-the-market exotics, and everything in between."
The event will also include live music from a band called The Rogue Tones, bar beque from Jim 'n Nick's, and beer and wine from places like Pontoon Brew ing, Deep Roots Wine Market & Tasting Room, and New Realm Brewing Company. This year even includes a special guest emcee – former Atlanta Braves player Sid Bream. Every year, Choate selects a few Cars & Q Ambassadors, or cystic fibrosis patients that Choate honors with their fundraising. This year, one of the ambassadors is 5-year-old Sai ul Marrero from the Woodland Hills area. According to Saiul's mother, Nacida Marrero, Saiul was diagnosed with cystic fibrosis as an infant, but his diagnosis was delayed because he is Latino. Cystic fibrosis is one of the most common genetic disorders amongst white people in the United States, but according to the foundation, non-white people with cystic fibrosis are more likely to have rare mutations that might not be treatable. "Saiul's newborn screening flagged him for CF, but because it is less common for Lati no people to be carriers of cystic fibrosis and one of his mutations is rare, the doctors as sumed something else was wrong with Saiul," said Nacida Marrero in a Q&A with the Cys tic Fibrosis Foundation. Nacida goes on to say that she and her family want to fight to make sure everyone has access to equitable healthcare when it comes to cystic fibrosis. "CF is a disease that affects people of all races, and we are working together for a cure for all," she said.
"In a lot of ways, Saiul is a normal little boy," she said. "If you just look at him, you see a happy and healthy boy who is thriving. He is all those things, but he fights every day to remain that boy."
SEPTEMBER 2022 | 25 Foundation."Thiswill be our 13th year," Bridges said. "The last few years, COVID notwithstand ing, we have had anywhere from 1,000 to 1,200 attendees. We've raised $500,000-plus the last few years. It's really grown."
Warrior Award At Cars & Q, Choate will also recognize a sponsor who has offered their support to the event over the years. This year's Warrior Award will go to Ameris Bank, but the award holds a special place for Bridges. Bridges said that Ott's passing in 2018 came right before a treatment called Trikafta came on the market. Trikafta is a therapy that treats the underlying cause of cystic fibro sis and is approved for people ages 6 or old er who have certain mutations. According to the U.S. Food and Drug Administration, the mutation in question is estimated to represent 90% of the cystic fibrosis population. The Warrior Award is named in honor of Ott."She was a warrior all the way through. It's not an easy disease to live with by any means –pretty brutal, actually," Bridges said. "She real ly paved the way for the funds that have been raised, not just through Choate … but in so many other arenas of the CF world."
moth er said simi lar things about living with cys tic fibrosis, add ing that a regu lar day for Saiul looks like a day for anyone else – just with a bunch of other hurdles to con sider.
Saiul Marrero, 5, who was diagnosed with cystic fibrosis as an infant.
Bridges remembers her friend's joy and re siliency in the face of her diagnosis, and spoke fondly of her laugh, her drive, and her "no res ervations" attitude towards life.
Bridges said while it's amazing that a drug like Trikafta might be able to help 90% of cys tic fibrosis patients, the goal is to find a way to help"Aeveryone.control is good, but I want a cure," Bridges said. "For that 10%, that's really who we fight for now. We're not quitting the game until we're over the goal line." Emily Bridges announcing onstage at a Cars & Q event.
"More potential CFTR modulators are in development to address the underlying cause of the disease in people with other CF mu tations," Taggart said. "Our goal is a cure for 100% of people living with CF. We will not leave anyone behind."
Charlie AndrewLoudermilk,Youngfriendship helped define Atlanta Reporter Newspapers has partnered with Saporta Report to provide local business news from one of Atlanta's most respected journalists, Maria Saporta. saportareport.com
Here's the information we need: ■ Nominator (name, relationship to nominee and contact information) ■ Nominee (Name, age, grade, school, parent or guardian names, information)contact ■ Characteristics and service: Please provide a paragraph describing why this nominee deserves rec ognition. Include service projects, goals, and areas of interest. ■ A high photographresolution (1MB in size or more) of the student in any setting. 2014thnominationsSeekingofstudentsforourAnnualUnder20issue.Thedeadline for nominations is Nov. 18, 2022. To submit nominations and photos visit reporternewspapers.net/20Under20.
During the 1970s and early 1980s, At lanta's established leaders were less willing to integrate the business of the city.
Young's relationship with the busi ness community grew stronger during his eight years as mayor as he helped build Atlanta's profile through influential trade missions around the world and the inter national expansion of Delta Air Lines.
26 SEPTEMBER 2022 | REPORTER NEWSPAPERS reporternewspapers.com
BUSINESS
Cola's Roberto Goizueta – to convene a meeting with the mayor-elect.
"We were trying to get MARTA to go into the suburbs," said Young, lamenting that they didn't succeed. "It wasn't that we didn't try." It wasn't just Young and Loudermilk.
"We had 85 people on that Friday for lunch at the Top of the Mart," Young said. It was at that meeting that Young told business leaders it was possible for him to win without their support. But he could not govern the city without their help. So, he gave them all his home number, urging them to reach out to him.
"They focused on believing the eco nomic pie would stay the same," Young said. "But we made the pie bigger."
From left, Lisa Loudermilk Degolian sitting next to her father, Charlie Loudermilk, and former Atlanta Mayor Andrew Young. Two portraits painted by Ross Rossin honor the Loudermilk-Young Debate Series and the unusual friendship between two Atlanta leaders. (Photos by Maria Saporta)
At the center of Young's administra tion was Charlie Loudermilk, who with the mayor's backing, became chair of the MARTA board.
"Of that group, I was the youngest," said Young, the only one of the five still living. "When you stop and think about it, they all were born very poor but they all made it on their own. The thing I re membered was the argument of who was the poorest, which boiled down to who was the last to get indoor plumbing. It turned out to be John Portman." I remember going on several trade missions with Young, Loudermilk, Rus sell and Portman – Scandinavia in 1984, France in 1985 and the Soviet Union in 1989, when I was six months pregnant. Loudermilk loved to embellish the story saying that I was nine months pregnant, and everyone was worried I was going to go into labor and have a Russian baby. Over the years, I followed Louder milk and Young and the other musketeers
BY MARIA SAPORTA Atlanta lost one of its most colorful leaders with the passing of Charlie Loud ermilk, 95, on Aug. 3. Loudermilk, founder of Aaron's, be came a fixture in Atlanta for decades –as a philanthropist, as a booster of Buck head, as chair of the MARTA board, as an advocate for the Republican Party and as a prankster with a playful personality. For me though, his enduring legacy will be his unique friendship with An drew Young – one that lasted more than 50 Theyears.first time I interviewed Louder milk was in 1981 when Young was run ning to become Atlanta's mayor, succeed ing the city's first Black mayor – Maynard Jackson. There were four major candi dates – two whites and two Blacks. So, I decided it would be interesting to inter view the top person of the opposite race for each of the mayoral campaigns. That's how I got to know Charlie Lou dermilk. I asked him why he was support ing Young, and he told me he thought Young would be the best mayor for At lanta and the most likely winner. Then I asked why he wasn't supporting the lead ing white candidate – Sidney Marcus – or the other two candidates. I remember he carefully paused before saying with a twinkle in his eye. "You're dangerous," he said. Loudermilk was the only well-known white Atlanta business leader to support Young's candidacy – making him a bit of a pariah among the established business community."Hisfriends were mad at him for sup porting Andy, but he knew they could work together," recalled Lisa Loudermilk Degolian, his daughter. "He saw Andy as a great person no matter what his poli ticsInwere."aninterview Saturday, Young ex plained that he didn't want to run — or win — without any white support. "I knew I was going to need some body to put the community back togeth er," Young said. "You can't run a city di vided."The day after Young won the elec tion, Loudermilk and Atlanta Life exec utive Jesse Hill approached the godfather of Atlanta's business community – Coca-
A close friendship also developed be tween them and Atlanta architect John Portman, minority builder Herman Rus sell and Atlanta Life's Hill. They were seen as the four or five musketeers who loved to joke around.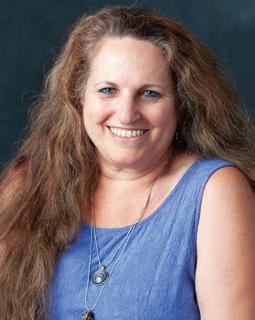 Officials say Edge City 2.0 will result in a "blueprint for strategic growth" for Perim eter Center.
"People over the years have asked me how does a white conservative Republi can have a close relationship with a Black liberal Democrat?" Loudermilk said in the video. "I just say, that's the way we do it in Atlanta."
Kohr said that Pond held a workshop on July 21, where they allowed commu nity stakeholders to provide feedback on the three scenarios. He also said the hope would be to combine elements from the three for a final scenario. Each scenario is projected over a 20-year forecast. "There's no one scenario. It's not like you have to pick one or the other," he said.
Kohr said that based on stakeholder input, the consultant team plans to cre ate a refined scenario that includes high er density development around the MAR TA station, central greenspace and smaller surrounding pockets of greenspace, a bi cycle and pedestrian trail network, and a street grid to alleviate congestion on Ash ford Dunwoody Road and promote walk ability.Kohr said the consultant team plans to hold public engagement sessions on a fi nal scenario by mid-October and bring a draft back to the city by mid-November.
The Dunwoody City Council viewed three possible future development scenar ios in the Perimeter area at an Aug. 22 meeting.Thepresentation was part of the Edge City 2.0 project, an effort between the city and the Perimeter Community Improve ment Districts (PCIDs) to study future economic growth and development in Pe rimeter Center. "Edge City" comprises a two-mile radius around the Dunwoody MARTAAndrewStation.Kohr, a principal with consul tant Pond & Company, said the company has done market research to come up with three different growth scenarios.
"That really was a special night," said Degolian, who had accompanied her fa ther to GPB. "They sat there looking like old"Charliefriends."was in good spirits every time I saw him," said Young, adding they rare ly discussed partisan politics. "The main thing we disagreed on was Georgia Tech versus North Carolina. Charlie liked the fact that we could talk about the business of the Youngcity."went by Loudermilk's hospital room to pay his final respects two days before his friend died from the after-ef fects of a stroke. "It was incredibly tender," Dego lian said. "It reminded me of when my dad and Andy went to tell John Portman goodbye."Thelast several weeks offered a series of memories.OnJuly12, Loudermilk celebrated his 95th birthday, which turned into a qua si-family reunion. On July 19, Louder milk attended the 80th birthday party of his friend, Charlie Smithgall III, ful ly dressed as a cowboy with two young cowgirls.Hisson, Robin Loudermilk, said a couple of weeks ago, his father told him he was broke. "'I need some money,'" Robin remem bered his father saying. "I gave him $500. It was like giving ice cream to a kid. That last memory of him is so sweet." For me, I'll always remember inter viewing Charlie Loudermilk and Andrew Young in a video about his gift to the At lanta Press Club.
Dunwoody Road. The developments would be a mix of low, mid, and high-rise concentrated around greenspaces. Resi dents would be able to get to the gathering space via pedestrian pathways.
Kohr called the first possible scenario for growth "Live + Walk." This scenario would decentralize development through out the Perimeter Center, focusing on mid and low-rise development and greenspace spread throughout the area and connected by walkable roads and pathways. The second scenario is called "Gather," and would include redevelopment around a central gathering space along Ashford
"Part of the challenge we have in the Perimeter area is there's no one central gathering civic space," Kohr said. In a diagram, Kohr showed a possi ble large greenspace in front of Perimeter Mall.The last scenario, called "Transit-Ori ented," would emphasize development around the Dunwoody MARTA station.
Higher density developments would be lo cated at Perimeter Mall and the adjacent areas. Bicycle and pedestrian paths would connect properties on the outskirts to the MARTA station.
SEPTEMBER 2022 | 27 through their various endeavors, such as winning the 1996 Summer Olympics, and their various business and philan thropicSometimeinitiatives.in2008, I asked Char lie Loudermilk if we could have lunch. As chair of the Atlanta Press Club's de bate committee, I had been trying to get an endowment for our debates. We met at the Atlanta Fish Market in Buckhead, where I made my pitch. "There are a lot of things in Atlanta named after you. And there are a lot of things in this town named after Andy," I told Loudermilk. "But there's noth ing that honors the two of you and your unique friendship. What about endowing the Loudermilk-Young debate series?" I could tell he was intrigued. But it took more than two years (countless lunches, dinners, drinks) to get him to a yes. Finally, in 2011, the Atlanta Press Club was able to announce that Louder milk had pledged $1 million for our de bateOneseries.of my fondest memories was in viting Young and Loudermilk to Geor gia Public Broadcasting on Dec. 6, 2020, for the run-off debates between U.S. Sen. Kelly Loeffler, Rev. Raphael Warnock as well as Jon Ossoff and U.S. Sen. David Perdue (a no-show). The Loeffler-War nock debate was simulcast on CNN, Fox News (Loudermilk's favorite channel) and countless other media platforms – a high-water mark for our debate series.
At the ribbon-cutting of John Portman's hotel on Peachtree. From left, Charlie Loudermilk, John Portman and Andrew Young as. A.J. Robinson, president of Central Atlanta Progress, makes remarks.
Charlie Loudermilk and Andrew Young sat side-by-side at the memorial service for their dear friend, architect and developer John Portman on Jan. 5, 2018.
BY SAMMIE PURCELL
Dunwoody envisions future development around Perimeter Center
"What are the best ideas from each?"
Pace Academy, North Atlanta earn massive wins to open 2022 slate
The Lovett Lions. (Photo by Ben Ennis)
BY CRAIG SAGER II, SCORE ATLANTA
Pace Academy looks to improve to 3-0 with a trip to Greater Atlanta Christian next and will open region play at home on Sept. 9 against Lovett, which recently fell 23-19 to GAC. Pace Academy has been the victor so far amongst the area private schools, and North Atlanta has earned that recognition when it comes to the public side.
Riverwood is looking to bounce back from a 42-0 loss to Holy Innocents un der first-year head coach Michael Young, Marist is fresh off a 33-22 win over Ala bama's Pike Road and St. Pius recently fell 9-0 to Flowery Branch. As for Dunwoody, the Wildcats opened the year with a solid 21-9 win over North Springs. They are set to play against Druid Hills on Sept. 9. On Sept. 16, Riverwood will travel to Chamblee to take on the Bulldogs, who kicked off the season with a commanding 59-0 victory over the Towers' Titans. Finally, Holy Innocents' will continue to rack up the mileage with a pair of outof-state road trips. The Golden Bears, after facing South Carolina's Christ Church on Sept. 2, will visit Ensworth, Tennessee to take on the Tigers on Sept. 9. The Chamblee Bulldogs. (Photo by Asher Greene)
Just one week after Westminster top pled Lovett 14-0 in the "Battle of Buck head" and the Pace Academy Knights de feated Holy Innocents' 20-17 to kick off the season, Pace squared off with Westmin ster and scored a historic 21-19 win over theTheWildcats.Knights survived a back-and-forth thriller on the road to pick up what was the school's first-ever gridiron victory over Westminster. They led 6-3 at halftime be fore a wild third quarter ensued. They ex tended their advantage to 12-3 on a 52yard touchdown pass from Conner Phelan to Cooper Williams, but Westminster stormed ahead 16-12 on a 70-yard strike from John Collier to Henry Chartrand and a 1-yard run by Quinton Ezzard.
28 SEPTEMBER 2022 | REPORTER NEWSPAPERS reporternewspapers.com
Pace Academy promptly answered with a 4-yard touchdown run by George Lit tle late in the third quarter. The Wildcats pulled to within 21-19 on a fourth-quarter field goal from Josh Brockman, but their fi nal drive that initially had them in range for a potential game-winning field goal eventu ally went backward and the Knights held on for the win.
The North Atlanta Warriors have won back-to-back televised games to kick off their 2022 season, including a thrilling 31-27 victory over North Forsyth in the Corky Kell Classic and a 50-6 win over Charles Drew to open up the fourth annual Great At lanta Bash. North Atlan ta has three more non-re gion games before it opens up region play at home against St. Pius X Cath olic High School. River wood, Marist, Dunwoody and Lakeside-DeKalb will be competing with North Atlanta and St. Pius in a stacked Region 4-6A later this season.
SPORTS
Continued on page 30
Atlanta Workshop Players keeps it professional and welcoming
Purser, who played Barb on "Stranger Things" and the titular role in "Sierra Burgess is a Loser," Michael Pro vost from "Fear Street Part Two: 1978" and "Insatiable," and Faith Salie from NPR's "Wait Wait … Don't Tell Me!" are just a few of AWP's notable alumni. Salie, who started with AWP around 1983, said AWP was a large part of her formative years. "It was so joyful, so wacky, so support ive," said Salie, who is also a contribu tor to CBS Sunday Morning and has per formed Off-Broadway. "We worked so hard, but it was so fun. That was the se cretSaliesauce."said that now, as a mother of two, she has more respect for Stallings and the environment she is still able to create for young"Sheperformers.managedto figure out a way not only to let everyone shine, but to make us all feel like a team," Salie said. AWP's motto is, "Kids changing the world, one audience at a time."
Stallings has tried to make that saying a reality. "It's rare to find people in this compet itive industry who really, genuinely, are thrilled when someone else has a success," Stallings said. "Because they realize that one person's success is not their failure."
To get into the company, you have to go through an audition process. The au dition generally requires hopefuls to per form an upbeat song, a ballad, a rough ly 30-second dance combination, and a
While it's true that the enter tainment industry can be a diffi cult one, there are some who are working to make that world as welcoming as possible – a place that fosters talent, not stymies it.
"Because it's such a safe communi ty and everyone is so supportive, you feel comfortable trying these new things." she said. "Even if you fall flat on your face, it's not a big deal. Laugh it off, try again."
At right, Lynn Stallings founded Atlanta Workshop Players in 1981. (Photo by Joann Vitelli)
Ashlyn Stallings – who, as Lynn's daughter, has been around AWP for her entire life and now serves as a teacher –echoed that sentiment. She added that whether you're in the company, at a camp, or attending a class, AWP is a safe space.
AWP grew out of a desire to offer young per formers professional level outlets for their talents.
BY SAMMIE PURCELL
"We created a touring com pany, and the touring company was a paid company for kids," Stallings said about AWP's beginnings. "We toured hundreds and hundreds of schools all over the state doing socially responsible pro gramming."Thecompany performed original shows, featuring themes such as bullying, teen suicide, and other serious issues that kids deal with, said Stallings. Since AWP began in 1981, the performing arts group has expanded into the realm of television and film, and boasts numerous camps, classes, and over 22,000 trained students – many who are now working actors or have gone on to other careers in the in dustry.Shannon
The Company Performers at AWP range in age from 10 to young adults. Its musical theater company, which just put on "Sponge Bob Squarepants: The Broadway Musi cal," usually rounds out at about 40 per formers, Stallings said. All of the company members came to AWP at different times and in different ways, but they all share a love of performance and appreciate AWP's supportive atmosphere.
SEPTEMBER 2022 | 29 FOCUS ON EDUCATION
In the 2003 film "Camp," a group of teenagers attend a sum mer performing arts camp where jealousy, competition, and in tensity get the best of them. For many of us, movies like "Camp" are the only look we get into the inside world of acting, feeding into the narrative that the indus try is a nasty one, and those who take part in it are mired by self doubt and pettiness.
"It's very welcoming, it's very support ive and friendly, and you don't see that in a lot of acting spaces," said Reyn Graves, who started with AWP in 2016. "I think that's something that we need."
For 41 years, Atlanta Workshop Players (AWP) has been actively contradicting the stereotype that "Camp" and its ilk put forward. Founded by Lynn Stallings, AWP is a nonprofit performing arts company that aims to pro vide performers of all ages with a healthy and supportive outlet for their craft while giving them professional-grade training at the same Stallingstime.said
Stallings said that most musical roles are double or triple cast, which lends the per formers space to learn to collaborate.
"I learned some new dancing skills," Walsh said. "I really got to extend my stage presence and grow my voice."
"They have industry pros that guide them, but they do it," Stallings said about the movie making process. "Which is pretty darn cool."
"In only a year, I've done two camps, and a musical, and a year's worth of class es," Tyrell said. "I've learned so much, and I've met so many wonderful people."
"You get to branch off of what the oth er person does," Johnson said about work ing with another actor, or her counter part, as she called it. "What we would do is we would talk about our character, and what would this person do? What's the best decision for them, what kind of move would they do in this part of the song? So you have to work together a lot."
Years after she stepped out of the AWP bubble, alumni Faith Salie still holds her experience there close to her heart. She said that Stallings was one of the first peo ple she saw treat the arts with a strong sense of dignity.
Graves spoke highly of a slightly differ ent, more niche course that AWP offers. The class is called "Xtreme Acting," and gives students the opportunity to practice acting in situations that are a little out side the norm.
"I've never seen anywhere that had an acting class quite like it," Graves said. "It's about those extreme situations that you encounter in acting, like when you're act ing an extreme medical situation, or when you're doing a skydiving scene … things like that, that you will encounter with act ing that are very hard to do."
Camps and classes at AWP encompass different aspects of the industry, and stu dents even have the opportunity to make real, professional films. One of those films, a short film called "(Dis)Connected," won the Audience Choice Award at the 2021 Diversity in Cannes Short Film Showcase, a showcase for short films that takes place during the Cannes Film Festival.
"I have the best job in the world," Stallings said. "I'm surrounded every sin gle day by creative people who are amaz ing, and joyful, and care about each oth er – honestly care about each other. It is a joy to get up and go to work."
30 SEPTEMBER 2022 | REPORTER NEWSPAPERS reporternewspapers.com Call 770.645.2673 or visit EatonAcademy.orgNowEnrollingA Challenging Approach to Education that Features: • Socially In-PersonDistantClasses • Customized College-Prep Programs for K-12 • STEAM–Oriented Classrooms • Independent Study Courses for Credit • Flexibility in Scheduling • Attention to Individual Needs • Supportive, EnvironmentNurturing • 5:1 Student: Teacher Ratio THE JOY OF LEARNING @aischoolaischool.org 2022AISAd_InTown_4.94x6.185_AUGUST.indd 1 8/22/22 1:01 PM
monologue. For Rjai Jamison, 16, this is his first year. He decided to audition af ter attending camp this summer, where he said he learned a variety of new skills – in cluding juggling. "I learned to juggle. I thought that was really cool," Jamison said. "I really like it because not only do I get to build my film and TV, I also get to build my musi cal Joshuatheater."Tyrell, who also started with AWP fairly recently, has taken advantage of all the opportunities that have come his way in a very short amount of time.
For a lot of these young performers, working with those wonderful people is part of what makes the AWP experience so unique. Katie Johnson, 15, started with the players in 2018. She, along with Graves and another performer, shared the role of SpongeBob in this year's musical.
Lasting Impressions
Two of the younger members of the company, Emma Powell, 11, and Rowan Walsh, 12, spoke highly of AWP's Triple Threat class, which focuses on the three disciplines of singing, acting, and danc ing."Every week, we would do something different," Powell said. "We got to do the entire acting experience." Walsh said she appreciated the oppor tunity to grow in three different areas of performing with just one class.
"I've thought about this a lot as I've gotten older," Salie said. "Lynn treated us like … real live human beings, no matter what age we were. She treated us like peo ple who were responsible, who deserved to be given responsibility."
Continued from page 29
Most people who speak of AWP speak of it like you would about a family. For Stallings, many of the people she works with everyday are her family – her daugh ter and her husband, Don Stallings, both work at AWP – but the players feel like an extension.Andthat extension only keeps on growing. Two years ago, AWP moved to the Brandon Hall School campus in San dy Springs and partnered with them to do a performing arts program for the school.
Stallings serves as the director for the per forming arts department, and said the re lationship has allowed many BHS stu dents to participate with AWP.
Industry Experience Because the coursework at AWP is so varied, the players have the opportunity to learn about different aspects of the in dustry outside of their own initial inter ests. Imaria Ayana, who said she's aiming to move into film and television acting, spoke excitedly about a voice acting work shop she had the opportunity to attend. Ayana said she didn't realize how in terested she was in voice acting until that workshop."Iwould love to be a voice actor in an anime," Ayana said. "You're putting [your voice] to a drawing. It's you, but it's not your body, it's not your facial expressions. So you have to get all of that out with the sound of your voice."
SEPTEMBER 2022 | 31 Where Christianauthenticmission and mutuallyexcellenceacademicaren'texclusive EXPLORE WESLEYAN AT WWW.WESLEYANSCHOOL.ORG/ADMISSIONSWHYWESLEYAN? Scan to learn more!
Reading Status - Elementary School
"Fortunately, the federal government has made funds available to help mitigate the learning loss and potential achievement gaps during this time period," Dereef said.
School recovery programs aim to get students on track
Source: Georgia Department of Education BY CATHY COBBS
A message from Marvin Dereef, the school system's chief financial officer, post ed on the school's website, said the system's students have "faced unprecedented chal lenges due to the COVID-19 pandemic."
Local school district leaders, acknowl edging that students' learning losses be cause of the pandemic were "profound," are launching academic and social recov ery programs with the goal of returning to 2019 achievement levels.
The school system is using these funds to develop the Bridge to Success program, which will include allowing students ex tended time for learning, small group in struction, and leadership development for principals and district officials focused on coaching and developing competencies.
DeKalb County is also implementing programs on several levels for the next two years with the goal of returning its achieve
This is The 805. Where students pursue their passions and are challenged to reach their full potential. PK3-12th Grades www.hies.org
The Fulton County School System has launched a three-year recovery program called the Bridge to Success to help "stu dents recover from learning loss resulting from the COVID-19 pandemic." Its priori ties include, according to the school system's website (fultonschools.org), ensuring a safe environment for face-to-face instruction, implementing tools to recover from learning disruption and expanding program options for students, staff and parents.
32 SEPTEMBER 2022 | REPORTER NEWSPAPERS reporternewspapers.com LEVELATOLEARNINGCONNECTINGLIFETEVERY.paceacademy.org/admissions
"We have realized that what has come out of this pandemic is a different type of learner, and that we have to meet students where they are," Stepney said. "We also re alize that our teachers have to be more in novative in their instruction."
"We need our partners – our families –to help us in this recovery," Stepney said. Statistics released by the state education system, while painting a somewhat grim picture of learning loss, do show, in the most recent report, a rebound in achieve ment levels on most fronts.
SEPTEMBER 2022 | 33 REGISTER FOR OPEN HOUSE ment levels to pre-pandemic levels. DeKalb County School System's Chief Academic Officer Stacy Stepney said its 94,000 students saw "academic, social and emotional struggles" during the pandemic, which forced remote learning or modified instruction for much of the past two years.
To that end, Stepney said the school system has made an "intentional effort" to train principals and teachers in a pro gram called LETRS (Language Essentials for Teachers of Reading and Spelling) that implements phonological awareness, pho netics, fluency, vocabulary, comprehension, writing and language to master the funda mentals of reading instruction. Most of the system's principals and lead ers completed the course over the sum mer, and now the training is moving into the classroom, where teachers are being in structed on the system.
The Georgia Milestone State Results for 2021-2022, published by the Georgia De partment of Education, shows a dip across the state in most reporting categories on the lower, middle and high school levels from 2019-2020 to 2020-2021, and a slight re bound in the latest school year. For example, the number of fifth grad ers reported to be "on grade level or above" in reading status stood at 73% in the 201920 school year, fell to 68% in 2020-21 and rebounded to 70% in the 2021-22 report. Similar trends in middle and high school were reflected in the report. School officials across the systems cau tion that using the 2020-21 numbers can be misleading as some testing parameters were made optional rather than mandatory. One element that can't be measured, according to Stepney, is the morale boost that has come with the return of in-person learning.Stepney said she felt a "new energy" as she walked the halls in various schools dur ing the first week of school.
In addition, the system is implementing or expanding social and emotional learning programs, as well as engaging families to as sist with identifying and addressing social, academic or emotional issues that have re sulted because of the pandemic.
"I think I smiled all day, just seeing the students and the teachers so excited to see each other and to see their friends," she said. "The feeling of relief by the students – that they could be children again – was very evident."
BY AMY WENK Holy Innocents' Episcopal School re cently opened a new lower school build ing, the final project of a $32.5 million capitalCalledcampaign.theDorothy Sullivan Lower School, the new 39,000-square-foot build ing replaced a 1970s classroom facility. It includes classrooms, a science center, large common area, a library and media center, andTheplayground.schoolisdedicated to Dorothy Sul livan, former associate head of school and former lower school principal. "She is a friend, mentor, confidant, teacher, principal, associate head of school for generations of Golden Bear students, teachers, alumni, trustees, parents, grand parents and countless others," Head of School Paul Barton said during a recent ribbon cutting, according to a recap from the school. "Dorothy embodies the Holy Innocents' mission and spirit. She loves to learn. She respects everyone. She has a deep, abiding faith. And more than any thing, she serves this community."
34 SEPTEMBER 2022 | REPORTER NEWSPAPERS reporternewspapers.com
Holy Innocents' opens new lower school building
Photos courtesy of Holy Innocents' Episcopal School
The recent capital campaign for Holy Innocents' Episcopal School included the new Lower School, a new Upper School Humanities Building with 60,000 square feet, a new cross-country course on cam pus, a large greenspace in the center of the campus, new pedestrian pathways, securi ty enhancements and a new campus entry and"Thisparking.was a monumental task with HIES' largest campaign in school histo ry. You all came to the rescue," said Neil Pruitt, chair of the capital campaign. "Now we have a physical campus that matches the quality of the education you receive."
LEARN MORE AT: marist.com/admissions
At the ribbon cutting, Sullivan thanked her friends and colleagues. "You don't know what it feels like to be Dorothy Sul livan when you visit this campus," she said. "I've been Cinderella several times."
Learning should be an Adventure! Beyond high school readiness, our rich and rigorous program inspires students to be positive change makers and lifelong learners. Join us for our Fall Open House Sunday, November 13 2-4pm Visit our website to register.
Serving grades 7 12, Marist School provides an unparalleled Catholic education where achievement exists within a spirit of humility and generosity. Students are challenged by a college-preparatory curriculum and enjoy extensive extracurricular activities as well as opportunities to deepen their faith. The distinctive Marist educational experience forms students into faith-filled, global-ready servant leaders. Lear n. Lead. Ser ve.
In-person and virtual admissions events begin this fall.
Photo courtesy of Cathedral of Christ the King
BY AMY WENK
In its first year, the preschool will enroll 80 students in half-day classes. The direc tor of the preschool is Joleen Neel, formerly the director of Northside Baptist Preschool.
"It is an exciting day for church rela tions in Buckhead, that the Baptist church and the Catholic church could make this happen together," said Dr. Dock Holling sworth, senior pastor of Second-Ponce.
Christ the King Preschool opens at Second-Ponce
SEPTEMBER 2022 | 35
Two Buckhead churches have partnered on a preschool. A ribbon cutting ceremony was held Aug. 22 for the Christ the King Preschool at Second-Ponce, a Catholic preschool serv ing students ages one and older. Operated by the Cathedral of Christ the King, the preschool is hosted on the campus of Second-Ponce de Leon Baptist Church. The two churches are longtime neighbors at the corner of Peachtree and East Wesley roads and have a history of partnerships, in cluding combined Good Friday services.
"I'm so grateful for the trust of the con gregation of Second-Ponce, and blessed by their friendship with our parish communi ty," said Monsignor Francis McNamee, rec tor of the Cathedral.
"We want to help increase parents' con fidence in their ability to learn so they can instill the same confidence in their chil dren," Freeman said. "If I'm a confident learner – confident with technology, find ing resources online, managing my money, looking for a job – then I can instill that confidence in my child when they go to learn something new."
BY CLARE S. RICHIE
Inspiredu (formerly known as Power Power MyLearning Greater At lanta) and its education, nonprofit and government partners work together to provide underserved students and their families with technology, training, and support to create a successful learning en vironment at home. To date, Inspiredu has connected with 60+ education partners, trained 26,000 individuals and deployed nearly 16,000 home computers with free ongoing technical support.
Property management, Preservation Part ners Management Group, supports the initiative by accommodating the separate parent and youth workshops in the com plex's community room and business cen ter equipped with computer stations.
We Are L.I.T. Program supports reading, writing, digital skills for students and parents
"We Are L.I.T. is an opportunity to support reading, writing, digital and life skills for both parents and students," said Oneisha Freeman, Inspiredu Director of Partnerships & Programs. "Each partner takes the part we do the best," Freeman said. "We take the digi tal skills, Ms. Gwen Braswell [Dry Bones Collaborative Outreach] does the reading and writing skills and Ms. Teresa Lump kin Williams [Blessing Working Togeth er] brings in partners for the life skills. It's been beautiful to see."
"What is very special about being at an apartment complex is that the kids can just walk over there," Freeman said. "It takes the lift off the parents for their kids Photos courtesy of Inspiredu
36 SEPTEMBER 2022 | REPORTER NEWSPAPERS reporternewspapers.com
This month, Inspiredu alongside its community partners will welcome a sec ond cohort to We Are L.I.T.- Learning Il luminated by Tech, a multi-generational place-based program.
We Are L.I.T. meets learners of all ages where they are by bringing programming to The Commons, an apartment complex in the Westhaven community, located near several MARTA bus stops, I-285 and I-20.
In Georgia, 17% of students cannot complete online assignments at home due to lack of connectivity. Yet 70% of teach ers assign homework to complete online and school system one-to-one device ini tiatives rarely address the parents' capaci ty to help their child navigate the digital landscape."There are parents in this community who want to become empowered to help their children to become better students," Braswell said. "They just need a little in spiration and direction on how to navigate thatThat'sjourney."why
Springmont's authentic Montessori experience balances academic learning with social/emotional well-being. Highly experienced and caring teachers guide individualized learning that inspires students to become creative, independent and globally-minded. BY DESIGN.
child will
At the culmination event at the end of the program, Inspiredu presents devices to participants – laptops to families with a parent participant and tablets to youth if a parent didn't participate. With increased digital literacy, Inspiredu proposes that families will be able to support their stu dent's digital learning, engage more with teachers and ultimately reach better edu cation and career outcomes.
SEPTEMBER 2022 | 37
"We are doing the right thing com ing to them," Freeman said. "Making it as convenient as possible but also provid ing consistency and a resource. I'm excited about expanding it across other communi ties. We'll be duplicating this in DeKalb County."Forthe next cohort at The Commons, We are L.I.T. is working to connect with a partner to provide physical books for chil dren to take home to accompany digital reading."We want them reading as much as possible," Freeman said. If these efforts have inspired you to get involved, there are many ways to do so. "We make it very tangible," Freeman said. "People can give their time, their technology, their money and be a part of what we're doing – we welcome that."
EXTRAORDINARY
Houses: October 19 November 10 October 26 December 1 trinityatl.org/admissions 404-231-8118 Bright, young minds thrive here
For example, Inspiredu needs digi tal champion volunteers to help at adult workshops at its West Midtown warehouse training center. Sign up at iuatl.org/volun teer and attend an orientation offered vir tually Mondays at noon.
Serving students age three through Sixth Grade, Trinity School has cherished childhood while preparing our students for the future since 1951. why your thrive at Trinity, Atlanta's only private elementary-only school, Open
Learn more about
"We are always in need of devices," Freeman said. "We take Macs, PC lap tops and all types of desktops and printers [see iuatl.org/technology]. If it has a hard drive, we wipe it clean and give a certifi cate of data destruction. If we can, we re purpose that computer as a home learning center. What we can't repurpose, we will recycleChannelingresponsibly."more of these resourc es into collaborative efforts like We Are L.I.T. promises narrow the digital inclu sion"Wegap.are off to a great start, with more volunteers and support, we can sow beau tiful seeds that will continually impact fu ture generations!" Braswell said. For more information, visit iuatl.org.
Five parents and 25 students participat ed in the pilot that ended in July. This is just the beginning, as We Are L.I.T. seeks to reach more of the 500 households at The"WeCommons.canbe there a while," Freeman said. "We said we wanted elementa ry, middle and high school students. We got PreK. We learned that students often needed to bring their younger siblings –so we work with all the kids. Our program has to be flexible with all of the learners in the home no matter what age."
18 MONTHS – 8TH GRADE
Tours by Appointment • 404.252.3910 and for them to participate." Braswell, who also resides at The Com mons, has worked on creative writing with youth at the complex since 2016 and has built trust among her neighbors. She reached out to Inspiredu during the pan demic for what would ultimately become the We Are L.I.T program. "What I have learned about this amaz ing group of youth is they are eager to learn, and their creative minds give me the fuel to challenge them more and more," Braswell said. "I am thrilled to be intro ducing more figurative language to the group and incorporating more creativity to engage their learning experience. We in troduce new themes each month, and I am able to add life skills to the learning recipe that will make reading and writing fun."
at one of our
ATLANTA'S FIRST MONTESSORI SCHOOL

38 SEPTEMBER 2022 | REPORTER NEWSPAPERS reporternewspapers.com woodward.edu/visit Pre-K through 12th grade PROVIDING NUMEROUS OPPORTUNITIES to develop and hone leadership and citizenship skills is WOODWARD WAYTHE *Offer valid for new Goddard families at the above location only. Some program restrictions apply. Not valid with any other offer. Offer expires 12/31/22. The Goddard Schools are operated by independent franchisees under a license agreement with Goddard Systems, Inc. Programs and ages may vary. Goddard Systems, Inc. program is AdvancED accredited. License #CCLC-29790, , #CCLC-52391. © Goddard Systems, Inc. 2022 worldontoreadyHe'staketHe $100 off first month's tuition!* sandy springs (hammond drive) • (770) 350-9001 sandy springs (roswell road) . (470) 571-1700 GoddardSchool.com
The DeKalb County School District is hiring more than 50 police officers and campus supervisors as part of its new secu rity
BRIEFS
In the wake of the Uvalde, Texas school shooting, Atlanta Public Schools has held active shooter training drills for its officers with the Atlanta Police Depart ment as part of its safe ty and security protocol.
DeKalb hires more school police officers
Ronald Applin, APS police chief and safe ty and security execu tive director, said sever al active threat drills are planned throughout the year. The schools also will hold emergency drills for all types of hazards. The size of the district's police force is increasing with the hiring of 11 more of ficers and a gang intelligence officer. That will bring the police force to a total of 106 officers.SPLOST funds are paying for the in stallation of security vestibules at 53 APS schools. Daily use of metal detectors at middle and high schools will be rein forced, the school district said in its an nouncement of key updates for the 20222023 school year.
Atlanta Public Schools officers train with city police department
The safety plan also includes a new door numbering system. The security measures extend beyond the school buildings to athletic facilities.
APS reminded parents and other specta tors that it will continue its clear bag pro tocol for athletic facilities. Applin's de partment adopted the policy last year that limits the size and types of bags that may be brought into stadiums, gyms, and oth er athletic fields. Don't bring large purses, coolers, brief cases, backpacks, fanny packs, grocery bags, cinch bags or even camera bags larg er than the permissible size – 12 inches by 6 inches by 12 inches. Every school also has an updated emer gencyTheplan.district will continue to promote its "Say Something Anonymous Report ing" initiative, which a school spokesper son said has been successful in preventing issues.To safeguard students and APS em ployees as they arrive in the morning and leave in the afternoon, the district plans to launch a school zone speed camera pilot project this fall.
"Safetymeasures.is always a primary consider ation for the DeKalb County School Dis trict," said Chief Bradley Gober, director of public safety. The school district was adding 22 more school police officers and 30 addition al campus supervisors who were approved for the 2022-23 school year. Every member of the police officer re ceives Advanced Law Enforcement Rap id Response (ALERRT) training for active shooter situations and Crisis Intervention Training (CIT), he said. This trains them to recognize students, staff or parents who may be in Schoolscrisis.aremonitored and patrolled 24 hours a day every day of the year, Gober said. They conduct proactive safety audits throughout the year at every school and building."Moreover, we continue to implement and promote the successful 'See Some thing, Say Something' campaign, where anyone can alert an administrator or school resource officer to suspicious or un lawful activity," he said. The school district does not require clear book bags or lunch boxes, Gober said.Parents and guardians are sent messages via School Messenger in case of an emer gency event, he said. School principals also send out letters to them with more infor mation, a district spokesperson said. BY BOB PEPALIS
Photo courtesy of APS
SEPTEMBER 2022 | 39 Schedule a tour today at heritageprep.org Experience the difference A classical Christ-centered school that equips students to think with excellence, believe with confidence, and live with character www.davisacademy.org/admissions Providing an authentic Catholic, Classical, and Complete education to prepare students 6 months through the 12th grade for college, life, and Eternity Schedule a tour holyspiritprep.orgtoday! Tomorrow calls for a new kind of leader. Love. Challenge. Lead. Change. WESTMINSTER 1424 West Paces Ferry Road, NW | Atlanta, Georgia 30327 Every day, we connect bright, curious students with a community of support and opportunities that awaken their aspirations so that they can lead positive change in the world. Learn more at westminster.net
Books by past History Alive speakers. Carol Niemi is a marketing consultant who lives writes about people whose lives inspire others. Contact Carol Niemi is a marketing consultant who lives Sandy Springs line and writes about people others. Contact her at worthknowingnow@gmail.com.
40 SEPTEMBER 2022 | REPORTER NEWSPAPERS reporternewspapers.com thedayschool-sscc.org 301 Johnson Ferry Road Corner of Abernathy & Johnson Ferry Road "A preparatory preschool providing preschool age children an environment of warmth and acceptance to grow socially and academically within the framework of Judeo Christian principles."404-252-3950 REGISTRATIONOPENJANUARY9th TOURS AVAILABLE • Mother 's Morning Out Through Pre-K • Afternoon Enrichment Program • Summer Camps Schedule your family's tour at gallowayschool.org/visit!PRE-K3–GRADE 12 Galloway students confidently embrace challenges while developing the knowledge, skills, and cultural competence to thrive as enlightened contributors in their chosen pathways.
DPT got its start re storing and preserving historic properties, including the histor ic ca. 1870 Donaldson-Bannister Farm, it has become increasingly focused on education.
missionry'HowrelevanthistorictoGurkCo-PresidentinFarm,Donaldson-BannisterHistoryAlivebegan2013whenthenDPTMonicaMcformedacommitteefigureouthowtomakepreservationmoretothecommunity."Weaskedourselves,dowebringhistotolifetomaketheDPTmoreaccessibleand relevant,'" said McGurk recently from her home in Chicago. The result was History Alive. Though it started small, with a few sporadically sched uled events and lectures at various locations throughout Dunwoody and Sandy Springs, it was never boring. I attended a particular ly memorable performance of sacred shapenote singing at the tiny 1829-1880 Ebenezer Primitive Baptist Church at the intersection of Roberts, Spalding and Dunwoody Club drives.Once popular throughout early rural America, shape-note singing, in which the printed notes are drawn in various shapes to indicate their sound, eventually became as sociated mainly with the rural South. By the mid-nineteenth century it became more widely known as Sacred Harp singing, based on "The Sacred Harp" songbook of 1844. In the 1960s, Sacred Harp singing had a reviv al. If you've seen the movie "Cold Mountain," you've heard Sacred Harp singing. That experience exemplifies the concept of History Alive. If you try merely to read about Sa cred Harp singing, you'll never get it. Of course, there are now plenty of YouTube video exam ples. But there's no substitute for being there – and there we were in that tiny historic church listen ing to a joyous A cappella sound from the past, with harmonies so bright and strange I will nev er forget them. Without History Alive, I would have never heard of shape-notes or Sacred Harp singing and would have contin ued to pass by the historic Ebenezer Primitive Baptist Church and Cemetery, now listed by DPT as a "Major Dunwoody Monument," without ever entering. But this is the point of History Alive. Now very organized under the leadership of DPT's Director of Educational Programming Dr. Jim Walker, a lifelong educator, History Alive includes both events and presentations, some of which are by people who lived the history they'reThoughdiscussing.most of the events and presenta tions involve Georgia, not all do. One such presentation I particularly enjoyed was "Fight ing Fascism with Film," by John Thomas, an American history professor at Mercer Univer sity. Using clips from 1940s movies and doc umentaries, he demonstrated how a then-pa triotic Hollywood changed the minds of the American public toward supporting the US effort during World War II. The next presentation is Sept. 17, "His tory and the Holocaust," with Marist history teacher and scholar Brendan Murphy. Having taken his full adult course, I highly recom mend bleeson-Bannisterthoughtory-alive/Visitattending.dunwoodypreservationtrust.org/hisformoreinfo.Admissionisfree,donationsarewelcome.TheDonaldFarmislocatedat4831ChamDunwoodyRoadinDunwoody.
BYKNOWINGWORTHCAROLNIEMI
History is the glue that holds us all together. Yet, when it's pre sented as lists of mere names, facts and dates in a textbook, it can seem lifeless and meaning less, even to curious adults. The Dunwoody Preservation Trust (DPT) is committed to deliv ering history in ways textbooks can't.Though
By now many people know about Camp Flashback, the only summer history camp for kids in our immediate area. For five one-week sessions, campers leave their cell phones at home and live like 1870s farm kids – making cheese, milking goats, feeding chickens and running free through former horse pastures. Camp Flashback registration normally opens in January. It's so popular that all five sessions usually sell out by the end of February.Lesswell known is DPT's Saturday morn ing adult education series called History Alive. Held every other odd month from 9:30 to 11:00 am at the
Dunwoody Preservation Trust offers adult history education for free
The new program, named the Georgia Esports League (GEL), is a partnership be tween the Georgia Department of Econom ic Development, the Georgia Film Acade my, and esports companies SkillSkillshot Media and Atlanta-based Ghost Gam ing. The league will be open to all 2-year and 4-year colleges in Georgia and will of fer numerous titles beginning with Rocket League.It'sthe nation's first statewide initiative to serve the videogame, esports, and digi tal entertainment industry, according to a state"Gamingofficial. and digital entertainment are key industry initiatives for Georgia," said Asante Bradford of the Department of Georgia Economic Development in a news release."The Georgia Esports League will help attract college students across our state to this growing industry, so we can contin ue to fill the jobs posted by the many tech and digital media companies relocating to Georgia," Bradford said.
BY DYANA BAGBY
Georgia Esports League now in play at state colleges
SEPTEMBER 2022 | 41
Learn more at lovett.org LIVE IT. LEARN IT. 4075 Paces Ferry NW Atlanta, Georgia 30327 (404) 262-3032
Road,
Georgia is implementing a game plan that combines esports competition, curric ulum and workforce development to help college students get jobs in the gaming, es ports and digital entertainment fields.
Guided by our distinctive approach to whole child education, Lovett faculty immerse students in intellectually rigorous, hands-on learning environments that spark character development, individual passions, and social awareness. By design, we offer students the experiences that deepen their cognitive, emotional, and social skills while inspiring an enduring enthusiasm for learning. Our students find joy and purpose in learning by doing.
The Collegiate Esports Commissioner's Cup was held in May at the Gateway Center Arena in College Park. (SkillShot Media)
Rocket League, a video game where play ers score soccer goals using high-powered vehicles, is played across Georgia in middle school and is a sanctioned high school var sity sport. It is also played at the collegiate and professional level. Ghost Gaming has a top professional Rocket League team. "Esports is education," said Todd Harris, CEO of Skillshot Media and Ghost Gam ing, in the release. "We're excited to build out skill development that goes well beyond just playing games." Live esports events are on the rise in Georgia. In May, Skillshot, EsportsU and the Collegiate Sports Management Group produced the Collegiate Esports Commis sioner's Cup at Gateway Arena in College Park. The Riot Games come to Atlanta in October where the Worlds 2022 League of Legends semifinals will take place at State Farm Arena. In November, the global gam ing festival Dreamhack returns to the Geor gia World Congress Center with an expect ed attendance of over 40,000.
42 SEPTEMBER 2022 | REPORTER NEWSPAPERS reporternewspapers.com MARKETPLACE NANNY. ACWORTH, GA.Take care & feed children,energetic,patient, light cleaning, playdate planning,loves, outdoors, grocery shopping, driving, laundry, healthy cooking. Req. 2-year exp. Min.40work/hours weekends+ overnights. Bilingual is a plus. $15/h. jessica@wfpimmigration.com. HELP WANTED Matthew's Handy Services - 7AM appointments available. Small jobs and chores are my specialties! Organizers, carpentry, drywall and painting. Call 404-547-2079 or email mwarren8328@ gmail.com Dental Practice AnnouncementNorthside Oral Surgery, located at 4700 Chamblee Dunwoody Rd, Dunwoody GA 30338, telephone number (770) 393-8500, will close on September 30, 2022. After this date, patient records will be transferred to the office Town Center Dental located at 425 Buford Highway, Suite 101, Suwanee, GA 30024, telephone number (678) 3943852. Tranquil Waters Lawn Care - Hauling of debris, yard cleanup, aeration, lawn mowing and power washing. Commercial / Residential, free estimates, Senior/Veteran discount and No contract necessary. Call Mike 678-662-0767. SERVICES AVAILABLEPUBLIC NOTICE IN HOME CONSULTATION 404-910-3969 www RemodelingExpo com SHOW ROOM 48 KING STREET ROSW ELL, GA 30075 Kitchen Bathroom Basement Showroom, Design, Build Oliver's Interior Painting Services Originally from England with 35 years' experience painting in Metro Atlanta Reasonable Rates, Free Estimates, & Excellent References. Text or call Oliver Cunningham 770-598-7567 LOCALLY OWNED AND OPERATED BONDED & MrHandyman.comServingPROFESSIONALINSURED&RELIABLEDunwoody,SandySprings,Buckhead,Brookhaven,andPeachtreeCorners(770) 852-5453 THE DUSTY COIN BUYING COINS GOLD JEWELRY OLDSTERLINGCURRENCY 404-263-2967 MEMBER: ANA, NGC, PCGS thedustycoin.com Belco Electric • Family Owned since 1972 • Fast, Dependable Service by Professional, Uniformed Electricians 770-455-4556 Check out our new website www.belcoinc.com and follow us on WINDOWS Windows And Doors 3910 Lawrenceville Hwy, Tucker GA 30084 770-939-5634quinnwindows.comBuywithconfidence!VisitourshowroominTucker! REPAIRS • REPLACEMENT NEW INSTALLATION Family Operated - 38 Years Experience COMMERCIAL & RESIDENTIAL Troy Holland 770.256.8940 DiscountSeniorPlumbingElectricalHVACAllyourneeds! First time clients save $15 CARLOS(706)572-4023LAZARRE All Gutter Cleanings include gutter repairs and spider reliablegutterguy@gmail.comknockdownswebFreeestimates HOME SERVICES DIRECTORY | Email: marketplace@springspublishing.com If You Dream It We Can Build It BuildersAmerica.com770-587-3325SunroomsDecks Deck Lighting Dry Below Systems Stacked Vinyl Window Sports Memorabilia Divesting of large sportsrelated items. Starting Line-ups, McFarlane Figures, and more. Saturday, Sept. 24; 9 a.m. - 3 p.m. 410 Morgan Oak Cir., 30342 Or call (407) 362-8823 for preview. Saint Jude the Apostle Catholic Church Sandy Springs, GA seeks a Full time Rectory Cook | Housekeeper. This position handles shopping, meal planning & preparation of lunch service for the clergy Monday through Friday. Ensures the overall cleanliness of the rectory, follows a regular cleaning schedule and covers other vari ous duties. See detailed job post at www.judeatl.com/employment. Competitive salary with full benefits. Minimum 2-5 yrs. experience in food service. Send resume with salary expectation to ctyner@judeatl.com Joe Sullivan FoundationsGradingMasonry(ReplacedWalkwaysDriveways770-616-0576&orrepaired)repaired Waterproofing Retaining walls
SEPTEMBER 2022 | 43 As seen in Print Use this QR code to read foundversionsextendedofstoriesinthisissue.Presentedby
SEPTEMBER 2022 | 44 CONGRATULATIONS BUCKHEAD TOP AGENTS Listings & Closings | First Half, 2022 LEVEL UP REAL ESTATE TEAM NADINELUTZ SHIELDSURSULAPRIMROSEMEGAN LAURAMEHL CARPENTERANNE THE HAYGOODTEAM AMANDAROSE GRAHAMKRISTENGASPARROMARK PHILLIPS-LONGCAROLYN MUSCHAMPJORDANTHOMPSONHEATHER RENFROEJUDI MONICAPARKER COUNCILMANMEG LESLIEROSE CONKLINROBIN COUNCILMANMEG One to Watch GASPARROMARK Above & Beyond 404-537-5200 | BUCKHEAD.BHHSGEORGIA.COM ©2022 BHH Affiliates, LLC. An independently operated subsidiary of HomeServices of America, Inc., a Berkshire Hathaway affiliate, and a franchisee of BHH Affiliates, LLC.Berkshire Hathaway HomeServices and the Berkshire Hathaway HomeServices symbol are registered service marks of Columbia Insurance Company, a Berkshire Hathaway affiliate. Equal Housing Opportunity. BILL MURRAY SENIOR VP & MANAGING BROKER