PRODUCT CATALOGUE 2023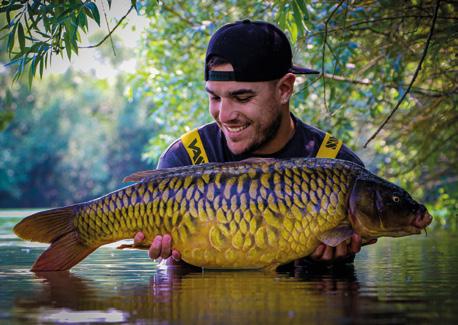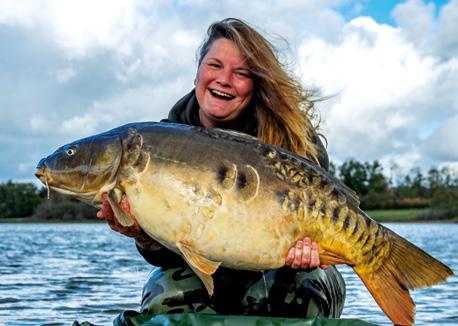 www.carpspirit.com | 1 Keep up to date with all our news, events and adventures... carpspirit.com CONTENTS NEW PRODUCTS 02 BEDS & CHAIRS 03-09 SLEEPING BAGS & ACCESSORIES 11-17 LUGGAGE & TRANSPORT 18-26 BIVVIES & SHELTERS 27-39 ALARMS & INDICATORS 40-50 BANKWARE & PODS 51-64 RODS 65-74 LANDING NETS 75-79 CARP CARE & WEIGHING 80-84 BOATS 85-96 HOOKS & READY RIGS 97-104 MAINLINE, LEADERS & HOOKLINKS 105-115 RIG TOOLS 116-120 TERMINAL TACKLE, SWIVELS & LEADS 121-134 PVA & PROTECTION MESH 135-140 BAITING UP 141-145 CLOTHING 146-148 ACCESSORIES 149-151 POINT OF SALE 152-153 INDEX 154-157
BLAX X-NET P76 BLAX REPLACEMENT MESH BLAX LANDING NET REPLACEMENT SPREADER BLOCK P79 P79BLAX CRADLE P81 BLAX RAZORLITE BIVVY BLAX X-POD SYSTEM BLAX RAZORBACK BROLLY MAGNUM 100 BIVVY P31 P63 AUTUMN 2022 EARLY 2023 AUTUMN 2022 AUTUMN 2022 AUTUMN 2022 AUTUMN 2022 EARLY 2023EARLY 2023 P37 P33 www.carpspirit.com | 3 BEDS & CHAIRS BEDS | BLAX BED 06 | MAGNUM BED 06 | MAGNUM AIR-LINE BED 07 CHAIRS | BLAX LOW CHAIR 08 | BLAX RELAX CHAIR 08 | MAGNUM HIGH-BACK CHAIR 09 | MAGNUM DELUXE CHAIR 09 2 | CARP SPIRIT CATALOGUE 2023 NEW PRODUCTS FOR 2023
4 | CARP SPIRIT CATALOGUE 2021 www.carpspirit.com | 5 Product Code ACS520035 ACS520031 ACS520030 ACS520029 ACS520028 Key USP OUTSTANDING VALUE PERFECTLY FLAT FOR AMAZING COMFORT – 6 LEG OPTION PERFECTLY FLAT FOR AMAZING COMFORT – 8 LEG OPTION ULTIMATE COMFORT – SELF-INFLATING MATTRESS – 6 OR 8 LEG OPTION Frame Material Steel Aluminium Aluminium Aluminium Aluminium Leg Material Steel Steel Steel Aluminium Aluminium Powder Coated Frame Number of Adjustable Legs 6 6 8 6 8 Self Inflating Air Matress Neoprene Pillow Fold Flat In-Line Frame Safety Clips Dimensions (L/W/H) 210 x 85 x 37-47 cm 210 x 85 x 33-43 cm 220 x 105 x 37-47 cm 210 x 85 x 33-43 cm 210 x 105 x 37-47 cm Weight 10kg 10.25kg 13.25kg 10.5kg 12.5kg Maximum Load Rating 125kg 150kg 200kg 150kg 200kg Recommended Sleeping Bag Size BLAX BED MAGNUM BED BEDS XL MAGNUM BED MAGNUM AIR-LINE BED XL MAGNUM AIR-LINE BED 2023 0707060606 Product Code ACS520039 ACS520038 ACS520037 ACS520034 ACS520033 ACS520032 Key USP EXCEPTIONAL VALUE LONG SESSION CHAIR AT A GREAT PRICE –FROM £XX TRADE EXTREMELY COMFORTABLE & ADJUSTABLE OUR ULTIMATE CHAIR –OPTIMUM COMFORT Frame Material Steel Steel Steel Steel Aluminium Aluminium Leg Material Steel Steel Steel Steel Aluminium Aluminium Powder Coated Frame Number of Adjustable Legs 2 2 2 4 4 4 Neoprene Headrest Adjustable Backrest Dimensions Back Rest (L): 50cm Seat (W): 50cm Seat (H): 33-43cm Back Rest (L): 65cm Seat (W): 45cm Seat (H): 41-51cm Back Rest (L): 65cm Seat (W): 50cm Seat (H): 50-60cm Back Rest (L): 80cm Seat (W): 55cm Seat (H): 40-55cm Back Rest (L): 70cm Seat (W): 50cm Seat (H): 38-51cm Back Rest (L): 70cm Seat (W): 65cm Seat (H): 38-51cm Weight 3.9kg 5.5kg 5.8kg 6.9kg 6.4kg 6.9kg Maximum Load Rating 120kg 120kg 130kg 130kg 140kg 160kg BLAX RELAX CHAIR XL BLAX RELAX CHAIR CHAIRS MAGNUM HIGH BACK CHAIR MAGNUM DELUXE CHAIR XL MAGNUM DELUXE CHAIRBLAX LOW CHAIR 090909080808
BED
Entry level bed that offers exceptional performance and value.
The high-density foam filled mattress and fold flat steel frame, results in a highly durable bed that provides a fantastic night's comfort. All legs are fully adjustable to combat the most unaccommodating of bankside locations.
THE DETAIL
High density foam filled mattress and perimeter.
Low-profile neoprene pillow.
Fold flat steel frame. adjustable legs with auto lock adjustment. swivelling mud-feet.