$5.00 NOVEMBER 2022 OCEAN DRIVE AT DUSK MIAMI BEACH, FLORIDA questmag.com THE MIAMI ISSUE REALESTATE REBOUND
at
561-564-0715.
Bentayga Extended Wheelbase. A New Focus on Wellness. Find your extraordinary at BramanBentleyPalmBeach.com or visit us at 2801 Okeechobee Boulevard, West Palm Beach or call 561-564-0715. The name 'Bentley' and the 'B' in wings device are registered trademarks. © 2022 Bentley Motors, Inc. Model shown: Flying Spur S. Bentayga Extended Wheelbase. A New Focus on Wellness. Find your extraordinary at BramanBentleyPalmBeach.com or visit us
2801 Okeechobee Boulevard, West Palm Beach or call
The name 'Bentley' and the 'B' in wings device are registered trademarks. © 2022 Bentley Motors, Inc. Model shown: Flying Spur S.
BENTLEY PALM BEACH A Braman Motorcars Dealership Join the club. Scan the QR code to see everything Club Braman has to offer. BENTLEY PALM BEACH A Braman Motorcars Dealership Join the club. Scan the QR code to see everything Club Braman has to offer.
"Saunders, A Higher Form of Realty," is registered in the U.S. Patent and Trademark Office. Please refer to our website for the names under which our agents are licensed with the Department of State. Equal Housing Opportunity. 33 sunset avenue westhampton beach (631) 288-4800 14 main street southampton village (631) 283-5050 2287 montauk highway bridgehampton (631) 537-5454 26 montauk highway east hampton (631) 324-7575 764 - 4 montauk highway montauk (631) 668-2211
Aimee Fitzpatrick Martin Licensed Associate Real Estate Broker Cell: (631) 357-0016 | AMartin@Saunders.com 57AldenLane.com turnkey waterfront gem Quiogue | Exclusive $5.995M
Broker Participation is welcomed and encouraged. ORAL REPRESENTATIONS CANNOT BE RELIED UPON AS CORRECTLY STATING REPRESENTATIONS OF THE SELLER. FOR CORRECT REPRESENTATIONS, MAKE REFERENCE TO THE DOCUMENTS REQUIRED BY SECTION 718.503, FLORIDA STATUTES, TO BE FURNISHED BY A SELLER TO A BUYER OR LESSEE. This project is being developed by Flagler Residential LLC, a Delaware limited liability company, which was formed solely for such purpose. Two Roads Development LLC, a Florida limited liability company ("Two Roads"), is affiliated with this entity, but is not the developer of this project. This condominium is being developed by Flagler Residential LLC, a Delaware limited liability company ("Developer"), which has a limited right to use the trademarked names and logos of Two Roads pursuant to a license and marketing agreement with Two Roads. Any and all statements, disclosures, and/or representations shall be deemed made by Developer and not by Two Roads and you agree to look solely to Developer (and not to Two Roads and/or any of its affiliates) with respect to any and all matters relating to the marketing and/or development of the Condominium and with respect to the sales of units in the Condominium. Prices, availability, artist's renderings, dimensions, specifications, and features are subject to change at any time without notice. NEW DIMENSIONS IN PALM BEACH LIVING EXCLUSIVE TWO-STORY PENTHOUSE Over 16,000 SQ FT of Indoor and Outdoor Space Included in Your Piece of the Sky
ON FLAGLER NOW UNDER CONSTRUCTION SALES PRESENTATIONS BY APPOINTMENT 1217 South Flagler Drive | West Palm Beach, FL 33401 FORTEWPB.COM | 561.810.2268
SIENA COLLECTION robertocoin.com
T he M ia M i i ssue
104 ART BASEL'S BOUNCEBACK Since its inception in Basel, Switzerland in 1970, the fair—now also presented in Miami, Hong Kong, and Paris— brings together thousands of exhibitors, artists, and visitors each year. In anticipation of the upcoming Art Basel Miami Beach in December, we help you navigate this ever-exciting weekend in the Magic City. by hilary Geary ross
110 VIVA VERSACE! Twenty-five years after his death, Gianni Versace's legacy lives on in Miami by brooke kelly Murray & alexander hankin
116 PERFECT TIMING Greenleaf & Crosby is making a major splash in the bustling Palm Beach market by partnering with two of the world's most renowned Swiss watchmakers: Jaeger-LeCoultre and IWC Schaffhausen. by roberT JanJiGian
120 MIAMI'S MAGICAL MUSEUMS From the Wynwood Walls to Vizcaya Museum & Gardens, we explore Miami's most iconic art institutions. by brooke kelly Murray
126 MIAMI'S MAGNIFICENT MERCHANTS A guide to the best shopping in Miami, from Bal Harbour to the Design District.
104 110 CONTENTS
1781 POCHETTE & THE COSMIC COLLECTIONASPREY.COM SEASON RESIDENCY AT THE COLONY HOTEL, PALM BEACH
CONTENTS C olumns 22 SOCIAL DIARY New York is back and the social calendar is booming. by DaviD PatriCk Columbia 70 BENSON Our columnist captures President Richard M. Nixon in Miami in 1972. by H arry 72 TAKI Reminiscing about The Transatlantic Review—and the men behind it. by t aki t H eo D ora 74 TRAVEL The Colony Palm Beach turns 75 years young with a major redesign. 78 BEAUTY Valery Joseph follows his clients to Miami's Design District. b y e lizabet H m eig 82 FRESH FINDS Temps drop, but the fashion index rises. b y b rooke k elly m urray 86 TRAVEL Casa de Campo is gearing up for its new Spa & Wellness Center, opening in early 2023. 90 OPEN HOUSE Built in the late 1920s, "Reveille" in Garrison, New York recently hit the market. 94 REAL ESTATE Chatting with the top brokers in our favorite markets. by b rooke k elly m urray 102 SOCIAL CALENDAR Our guide to the best events in New York and South Florida this season. 132 YOUNG & THE GUEST LIST PYTs partying, from New York to Venice. by b rooke k elly m 136 SNAPSHOT The power of Jacqueline Kennedy's speech at the 1962 Orange Bowl. by Daniel Ca 94 136 82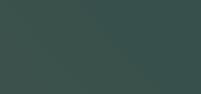 Buying, Selling & Collecting Since 1868 Graduated Diamond Riviere Necklace, Circa 1900 The Greenleaf & Crosby Estate Collection
questmag.com
EDITOR-IN-CHIEF
DAVID PATRICK C O LUMBIA
DEPUTY EDITOR ELIZABETH MEIGHER
ART DIRECTOR/
MANAGER
TYKISCHA JACOBS
SENIOR EDITOR BROOKE KELLY MURRAY
CHIEF
ROBERT BENDER
PHOTOGRAPHER-AT-LARGE JULIE SKARRATT
SOCIETY
HI LARY GEARY
CONTRIBUTING
HARRY BENSON
KATE GUBELMANN
TONY HALL
ALEX HITZ
ROBERT JANJIGIAN
KAREN KLOPP
JAMES MACGUIRE
HAVEN PELL
CHUCK PFEIFER
DAISY PRINCE
LIZ SMITH (R.I.P.)
TAKI THEODORACOPULOS
CONTRIBUTING
HARRY BENSON
CAPEHART PHOTOGRAPHY BILLY FARRELL
MARY HILLIARD
CRISTINA MACAYA
CUTTY MCGILL
PATRICK MCMULLAN
NICK MELE
ANNIE WATT
PRODUCTION
TECHNOLOGY OFFICER
EDITOR
WRITERS
PHOTOGRAPHERS
PALM
917.747.6431
CHICAGO
847.615.1921
HONG
852.2868.1555
MILAN
011.39.031.267.797
917.576.8951
PUBLISHER AND C.E.O. S. CHRISTOPHER MEIGHER III ASSISTANT TO THE C.E.O. KATHLEEN SHERIDAN ACCOUNTING MANAGER LUWAY LU MARKETING SERVICES ROXANNE UNRATH ext . 106
BEACH & MIAMI LINDA LANE SOPER 612.308.4159 DIRECTOR OF NATIONAL SALES JODY REISS
TIMOTHY DERR
KONG BINA GUPTA
EMILIO ZERBONI
ARTS & CULTURE LISA ROSENBERG
BOARD OF ADVISORS CRISTINA CONDON JED H. GARFIELD KIRK HENCKELS PAM LIEBMANN DANA KOCH HOWARD LORBER ANDREW SAUNDERS WILLIAM LIE ZECKENDORF © QUEST MEDIA, LLC 2022. All rights reserved. Vol. 36, No 11. Quest—New York From The Inside is published monthly, 12 times a year. Yearly subscription rate: $96.00. Quest, 420 Madison Avenue, 8th Floor, New York, NY 10017. 646.840.3404 fax 646.840.3408. Postmaster: Send address changes to: Quest—New York From The Inside, 420 Madison Avenue, 8th Floor, New York, NY 10017. SUBSCRIPTION INQUIRIES Call 646.840.3404, ext. 106 Email: info@questmag.com questmag.com Impeccable Country Estate. 4 Bedroom Main House. Guesthouse. Pool. 2 Ponds. Stonewalls. Views. Privacy. 27± Acres. $5.250.000. Carolyn Klemm. 860.868.7313. Sophisticated Colonial in Historic District. 5 Bedrooms. 3.5 Baths. Fireplace. Detached Garage. Greenhouse. Children's Playhouse. Gazebo. Lovely Grounds. 2.22± Acres. $2.250.000. Cleve Fuessenich. 860.567.5060. Private & Stunning Barn-style. 6 Bedrooms. 5.5 Baths. Deck. Shepaug River Frontage. Views. Convenient Location. 4.5± Acres. $1.300.000. Peter Klemm. 860.868.7313. Wonderful Colonial. 4 Bedrooms. 2.5 Baths. 3 Fireplaces. Numerous Period Details. Excellent Location. Close to Litchfield Center & Amenities. 10± Pastoral Acres. $895.000. Graham Klemm. 860.868.7313. klemmrealestate.com Lakeville/Salisbury 860.435.6789 > Litchfield 860.567.5060 > New Preston 860.868.0505 > Roxbury 860.354.3263 > Sharon 860.364.5993 Washington Depot 860.868.7313 > Woodbury 203.263.4040 #1 Boutique Firm in Connecticut KLEMM REAL ESTATE Inc LITCHFIELD COUNTY'S PREMIER BROKERS Source: SmartMLS and Klemm Private Sales 1/1/93 – 10/13/22 • NEW YORK CITY MASSACHUSETTS NEW YORK Lakeville/Salisbury itchfield Washington Depot New Preston Woodbury ★ ★★★ ★ KLEMM OFFICES LITCHFIELD COUNTY CONNECTICUT LESS THAN 2 HOURS FROM NYC #1 Boutique Firm in Connecticut bbb 1stOPERATOR OFTHEYEAR
headlong into the the penultimate month of the year and our democracy stands taller than ever - political polarization much to the contrary. Even the mainstream media agrees (well ... mostly). Next, our country looks ahead to a day of Thanksgiving, our most American of holidays (and my personal favorite). And our resilient city of New York continues to reopen museums, theaters, concert halls and bodegas to its devoted denizens and apprehensive visitors alike. Charity events and cultural openings are crowding the ever bulging social calendar, and the louche COVID street "ensembles" have been discarded for fancier frocks and glam evening wear. The merchant scene up Madison to Harlem, and down Fifth to SoHo is bustling with pre-holiday shoppers and gawkers, and the side-street restaurants and clubs (so many spiffy new ones!!) overflow with generous patrons. The Giants and the Jets are surprise NFL division leaders and exciting to watch; if only the improving Mets and snake-bitten Yankees could have followed suit into a subway World Series. Quest is proud to join the chorus in proclaiming that the island of Manhattan has recouped its pulse and incomparable swagger.
And speaking of revitalized "big towns", Miami perhaps America's most international of cities has regained its polyglot mojo and artistic soul. In the pages ahead, Quest celebrates the Miami zeitgeist, beginning with our Society Editor Hilary Geary Ross's retrospective of Art Basel's 50th year anniversary. Our stunning scribe Hilary, and her sage investor husband Wilbur Ross are seasoned collectors and regulars at the Art Basel festival. Further on, Senior Editor Brooke Murray gives us a visual tour of Miami's evolving museum and gallery world. Brooke also profiles the late Gianni Versace with Contributor Alexander Hankin, pictured above at the legendary mansion. Elsewhere in this issue we publish our candid conversations with ten of the topmost property agents along the Eastern Seaboard, and share with you their upbeat market assessments. And
with kudos and thanks to the fabled and hard-working shutterbug Patrick McMullan, we pridefully give you an insider's glimpse into Quest 's 400 Party, which hadn't been appropriately staged since 2019; we encourage you all to join us at Doubles in 2023 - drinks are on the publisher!
As I reluctantly button down my beloved Adirondack aerie for the season, the still flourishing South of Florida lies ahead. And if our Miami "cover girl" is a bona fide Boomtown, then the lure of Palm Beach County can't be ignored either. Some WAGs say that South Florida now offers a friendlier professional climate; indeed, Florida's Governor Ron DeSantis calls the North-to-South population shift the "Great American Exodus", with political undercurrents that aren't kind to the once impregnable progressive urban strongholds. Perhaps. But undeniable is the traditional American thirst for greater economic prosperity and generational improvement. Whether it's a post-pandemic flight to sanctuary, or truly a seminal migration, Quest readers will undoubtedly lead the way ... and we'll be there to cover them. ◆
Chris Meigher
ON THE COVER: An aerial view of Ocean Drive and downtown Miami, Florida at dusk. Photographed by Matteo Colombo/ Getty Images.
20 QUEST
Clockwise from bottom left: Hilary Geary Ross; Joe's Stone Crab in Miami; Miami Beach's skyline; the 2022 Quest 400 party at Doubles; Patrick McMullan; Alexander Hankin at the former Versace Mansion; Leo Castelli (center) and Claes Oldenburg (right) at Art Basel in Basel, Switzerland, 1975.
PUBLISHER'S LETTER
COURTESY OF ART BASEL; PATRICK MCMULLAN; TAYLOR HILL/GETTY IMAGES
A Rosario Candela Prewar Masterpiece Photography by
Eitan Gamliely
© 2022 Sotheby's International Realty (SIR) . All Rights Reserved. The SIR trademark is licensed and used with permission. Operated by SIR, Inc. The SIR network fully supports the principles of the Fair Housing Act and the Equal Opportunity Act. Real estate agents affiliated with SIR are independent contractor sales associates and are not employees of SIR. 955FifthAvenueDuplex.com $12,850,000 Nikki Field Associate Broker 212.606.7662 NikkiField.com