questmag.com
THE LONDON ISSUE
$5.00 JUNE 2023
DAISY KNATCHBULL AT ROYAL ASCOT BERKSHIRE, ENGLAND
The iconic W12 Engine send off. Available in the Continental GTC Speed. Find your extraordinary at BramanBentleyPalmBeach.com or visit us at 2801 Okeechobee Boulevard, West Palm Beach or call 561-564-0715. The name 'Bentley' and the 'B' in wings device are registered trademarks. © 2023 Bentley Motors, Inc. Model shown: Continental GTC Speed.
BENTLEY PALM BEACH A Braman Motorcars Dealership Join the club. Scan the QR code to see everything Club Braman has to offer.
iconic W12 Engine
The
Discover more at casadecampo.com.do • res1@ccampo.com.do • 877-724-9187
PALM BEACH BROKERAGE | 340 ROYAL POINCIANA WAY, PALM BEACH, FL 33480 | SOTHEBYSREALTY.COM © 2023 Sotheby's International Realty. All Rights Reserved. The Sotheby's International Realty trademark is licensed and used with permission. Each Sotheby's International Realty o ce is independently owned and operated, except those operated by Sotheby's International Realty, Inc. The Sotheby's International Realty network fully supports the principles of the Fair Housing Act and the Equal Opportunity Act. All o erings are subject to errors, omissions, changes including price or withdrawal without notice. Your perfect Palm Beach home awaits. Contact us Today.
A beautifully renovated Henry Harding Regency style home on a coveted high elevation street. The residence provides gracious living spaces, four ensuite bedrooms, fireplace in living room opening to a family room. Also includes two covered areas for outdoor entertaining around the pool and a manicured landscape providing privacy. Price Upon Request | 302ViaLinda.com
Nothing Compares
302 Via Linda
kevin.condon@sothebys.realty 646.457.8919
KEVIN CONDON Senior Global Real Estate Advisor Broker Associate
cristina.condon@sothebys.realty 561.301.2211 | cristinacondon.com
CRISTINA CONDON Senior Global Real Estate Advisor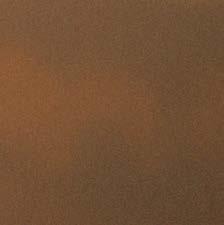 THE SEA IS OUR CLUBHOUSE (617) 728-3555 bartonandgray.com @marinersclub
561.513.6358 john.cregan@sothebys.realty TheCreganTeam.com Lisa & John Cregan Senior Global Real Estate Advisors Thinking Palm Beach? The Cregan Team #1 Palm Beach | #10 Nationally At Sotheby's International Realty
2305 South Flagler Drive West Palm Beach ElCidWaterfront.com © 2023 Sotheby's International Realty. All Rights Reserved. TheCreganTeam.com | john.cregan@sothebys.realty | 561.513.6358