mag Spring 2022 Meet our communitynewleaders Qoin jumps on the safari in South Africa Rotorua - The Qoin capital of New Zealand Qoin sails Singaporeinto
Patience is a virtue and so far 2022 has seen controlled and sustained growth with further global expansion into Singapore and South Africa, wQoin, and the Inaugural Community Leaders. The success of the first ever wrapped Qoin was a monumental moment in Qoin's short history and a major milestone on the product roadmap. This first step has enabled interoperability with wQoin being supported on Ethereum and soon on multiple blockchains and integrating with defi projects such as liquidity pools, exchanges and staking services in the future. With over 10,000 tokens and 250 million wallet holders worldwide, the wQoin will create a lot of potential opportunity for the community to participate in the vast crypto world. Join us on this journey to become the world's most prosperous trading community as Qoin strives to be the leading digital currency for everyday payments.
Welcome to Q Mag 06 FAMILY DENTIST SINKING ITS TEETH INTO QOIN 07 I BEG YOUR GARDEN? QOIN CONTINUES TO CUT IT 08-10 SOCIAL IMPACT - ONE LIGHT CHARITY FOUNDATION 11 QOIN 'FRAMES' A NEW PERSPECTIVE 14-15 QOIN ECOSYSTEM HELPS TO RESTORE MORETON BAY 16-17 MEET OUR COMMUNITY GROUP LEADERS 18 QOIN GIVES MAURITIAN MERCHANT POLE POSITION IN PERTH 19 A ROUND OF A-PAWS FOR QOIN 20 HOW TO TRADE 22-23 SPOTLIGHT ON ROTORUA - THE QOIN CAPITAL OF NEW ZEALAND 24 QOIN COMMUNITY RESOURCES ISSUE...THISINSIDE 11 14 22 Qoin. All rights reserved. General Advice Warning: This information is of a general nature and does not take your specific objectives, needs or financial situation into consideration. Before acting on this advice you should consider how appropriate it is having regard to your personal circumstances. You should also read the relevant combined FSG and PDS before making any financial decisions. Call 1300 228 274 for a copy.
2
Let's keep the Qoin Community growing one country at a time! Enjoy the read!
Qoin is making moves and 'Bridging the Gap' between utility trading of goods and services and the innovative decentralised crypto space. As promised, Qoin continues to find new ways to improve its value proposition and positively impact community members while remaining true to its mission. Now in five countries and four continents, the Qoin project is stepping towards a global decentralised community-owned project that can give wallet holders the freedom and flexibility to grow and prosper.
The Qoin Community cast their votes on 10 important project matters. We want to thank each of the hundreds of voters for the time you took to cast your vote.
In this third edition we share with the community the highlights and disappointments from the past 12 months.
4. Special new projects 5. International expansion and merchant acquisition
Welcome from the Qoin Association to all our readers of this spring edition of Q Mag.
The Community overwhelmingly voted YES to all 10 proposals. This gave a clear mandate for the project teams to immediately commence the work to meet the timelines as per the proposals.
These community leaders meet monthly and have met in April, May, June and July presenting a framework plan to be built upon that should be ready to launch to the wider community around September this year. The groups are passionate and highly motivated to make a positive impact - Press the HELP button and click on "Community Groups & Leaders".
Let's start to celebrate some key milestones achieved.
As we embark into our third year as a trading community, we are proud of what has been achieved but at the same time a little apprehensive of the great task ahead.TheQoin community has grown to approximately 38,000 businesses and more than 40,000 consumer wallets across Australia, New Zealand and recently the United Kingdom, Singapore, and South Africa.
After this first vote a page was planned through your wallet for any community member to propose a motion or suggestion for consideration by peer group review –Press the HELP button and click on "Propose a Motion or Suggestion".
Community Group Leaders
The next chapter for Qoin is all about democratising the Qoin project towards a global community-owned Decentralised Autonomous Organisation. This means that the project will become fully automated, and the global community will vote for key decisions on technology development and governance. The first round of voting commenced on 23 December 2021 and closed a month later, on Monday, 24 January 2022. This gave the community enough time to deliberate and discuss amongst each other.
We will be communicating frequently to update you on the progress made. The first open Merchant Community chat zoom meeting commenced on Thursday, 2 February 2022 at 10am AEST. This was the start of regular chats on the first Thursday of every month to improve and scale the merchant experience globally. On the homepage of your wallet - Press the HELP button and click on "Monthly Qoin Community Chat".
An Directorsfromupdatethe
1. Standards and conduct of community members 2. Merchant fair trading practices 3. Technology developments
3
During February and March this year the community voted for five Group Leaders and five Deputies to lead the five key community groups that will cover:
Community Voting and Decentralisation update
4
The Qoin.com wallet was recently activated in the United Kingdom, South Africa and Singapore. The digital marketing team is testing various tools for efficient ways to digitally attract new merchants to the ecosystem in those countries. The next countries planned to launch the wallet application, subject to regulatory approvals, are Switzerland, EU, Brazil, UAE, USA, Canada and Japan which will see the Qoin.com wallet app available on all continents.
the first Qoin was successfully wrapped by BTX onto the Ethereum main net. On 7 June the first 50 merchants were successfully wrapped, and wrapping has continued since. We have now had over one hundred merchants owning their first wQoin. Whilst the beta testing is taking place the Qoin Association and community leaders will conclude investigations and negotiations with preferred market makers, centralised and decentralised exchanges, liquidity pools and other protocols. The objective of these discussions will be to give Wrapped Qoin (wQoin) holders more available options to participate in the much larger crypto world, with an audience now reported in the media to exceed 250 million wallet holders - Press the HELP button and click on "Wrap Qoin – Important Information".
Over the last 12 months the Qoin community has transacted 154 million Qoins in 285,000 transactions between wallets. The Merchant numbers have been stable at around 38,000. We are working hard on alternative digital ways to attract new merchants to the community. Twenty new videos have been created into an automated merchant onboarding strategy launched in July. A merchant referral incentive was introduced for the community to refer their favourite store, restaurant, tradie or business - Press the HELP button and click on "Refer a Merchant Incentive".Asannounced last year, a class action proceeding was commenced by two Applicants and a Gold Coast law firm whose managing partner is also the founder and director of a crypto currency exchange. Less than 0.5% of community members had registered to participate. On 20 July 2022 the Judge directed to the Applicants that $750,000 of security for costs in the form of cash or bank guarantee must be deposited to the court by 7 October 2022. The Judge further directed the Applicants to pay the costs of BPS and the Qoin Association and that the proceedings are stayed (on hold) until the security for costs has been received by the courts. For more information, see full article "Qoin Community Rejects Class Action: qoin.world/qoin-community-rejectsclass-action. International Expansion
Councillors
Progress on Wrapping of Qoin onto the Ethereum Network
During the past 12 months Perry Jenks has resigned as a Qoin Association councillor and was replaced by Ras Manickan. Ras is a certified public accountant (CPA) with over 25 years of financial and accountants experience. Mark Atkinson has accepted the role as a new Councillor. Mark is a 25-year technology veteran with expertise in tech infrastructure, security and blockchain. We thank Perry for his contribution as one of the first councillors and wish Ras and Mark well in their important duties.
The Qoin community has now reached 100,000 wallet downloads across Australia, New Zealand, the United Kingdom, Singapore, and South Africa..
Community and Merchant Numbers
The first digital bridge and its smart contract interface has been completed over the past few months. The bridge has been hooked up to the Qoin wallet, the Qoin blockchain, as well as to the Ethereum main network. On 22 December 2021 the very first Qoin was wrapped successfully onto the Ethereum testnet. For security reasons the wrap testing continued to the Ethereum testnet through to April 2022. A beta testing period was announced. Based on the voting results this beta phase of the wrapping would be an orderly invitation to preference groups over six months. The first preference group, being the Merchants, were invited in March followed by the Package and Block buyers in April, the suppliers, agents and ambassadors in May and the starting batch to the rest of the community in InJune.May
Remember, its free to join and trade with the community. Let's work together to build the most prosperous trading community.
It is very important for us to be able to communicate effectively with the whole community. In February 2021 we established QDN (Qoin Digital Network) to bring a weekly news service of everything Qoin and crypto. In May 2021 the Q Mag seasonal magazine was first published sharing news, plans as well as inspiring Merchant and community stories. We have also been using Facebook, Instagram, LinkedIn, reddit, email and text to reach the community. We will soon add in-app notifications, push notifications, Telegram, and a Discord channel. We trust this will attract more engagement from the community as wePressdecentralise.theHELP button and click on "QDN", or "Q Mag".
Billzy Pay has commenced to offer eligible Australian Qoin merchants with finance facilities from $50,000 to $250,000. Billzy has a sophisticated payments platform that will also provide Visa, Mastercard, BPay and direct debit services to merchants. We will look at finance providers for merchants in other countries in the next year.For Australians - Press the HELP button and click on "Product Replacement Finance Flyer". Communications
• Seamless access to the BTX digital bridge allowing users to wrap their Qoin directly from and into their wallet app.
Regulatory Frameworks Crypto regulation, anti-money laundering and personal identification requirements have increased significantly over the past year as crypto investment enters the mainstream. From its inception, the Qoin Association has been following the regulatory and industry guidelines. This process is to ensure that the Qoin project is materially compliant wherever it operates. We are pleased to report that both the Apple and Android devices now have automated KYC functionality.
• Multiple cryptocurrencies in the Qoin.com wallet allowing merchants to receive the most popular cryptos as payment.
• Online voucher and coupon marketplace allowing merchants to list their products and services in an easily tradable digital voucher format.
Public Crypto Markets
Crypto markets have stabilised over the past month. Commentators have stated that only crypto's with real feasible utility use cases will prevail in the future.
• An advanced chat service allowing users to easily communicate, send and receive peer to peer payments.
Closing Thanks for your belief, patience, and support over the past 12 months. We look forward to an exciting year of international growth and trading by our community.
Product Replacement Finance
• Enhanced merchant referral systems allowing the users to grow the community.
The Australian government has published their crypto regulatory consultation paper on 21 March 2022 titled "Crypto asset secondary service providers: Licensing and custody requirement". Public comment and consultations closed on 27 May 2022. We are expecting new crypto regulation to pass parliament within the next 12 months.
The Qoin Association announced a technology roadmap that included a raft of new features that it hopes will give a beautiful user experience. These feature upgrades will be released over the next 12 months in stages and include:
5
• Easier onboarding of new merchants and their customers allowing faster commencement of trading.
There are rapid-changing regulatory landscapes.
As has been widely reported in the media over the past months, the public crypto markets have experienced significant decline in prices of almost 70 per cent from the highs of November 2021. The public crypto crash was caused by the failure of various high - profile crypto projects as well as macro – economic factors which have negatively impacted the wider technology sector.
Raj and Tony
Future Technology Upgrades
In 2016 Dr Feng and wife Camille set up Brite Family Dental to have the freedom, flexibility, and autonomy to perform their work to the highest standard.
The family dentist sinking its teeth into Qoin Qoin brings me ispatients,newandthebestparttherearenofees."
Narrowly missing out on medical school by just .65 of a mark in Australia, Dr Norris Feng was already a qualified doctor, with experience in caring for burn victims while training to be a plastic surgeon in China.Tofurther his career in Western society, Dr Feng left his hometown of Guangzhou, China, to pursue new opportunities and receive a better education in Australia's Harbour City.
6
optimalimplantcrownscrowns,requiredexaminationbutfirstneeded"TheCoast.gentlemenarootcanalandforemost,afterfurtherhe12fronttwobackandonetoreachoralhealth," Dr Feng"Theexplained.payment
"I accept 50% Qoin and 50% cash on all general dentistry which includes bridges, implants, crowns, fillings, check-ups and cleans."
structure for his entire treatment plan was 70 per cent Qoin with a 30 per cent cash component to cover the work outsourced to a dental technician in a lab." Without the ability to pay for the dental work on Qoin, the gentlemen would have struggled to receive the care he needed.
"Camille is the Practice Manager and comes from a nursing background - we've both worked in the public health sector which can be very rough. Patients often feel neglected, and we wanted to change our approach," Dr Feng said. "Our family focused practice is down to earth, with sensible and affordable pricing which includes Qoin."
After his qualifications were initially overlooked in Australia and falling short on a final medical exam by .65 of a mark, Dr Feng settled for dental medicine.
Last December, Dr Feng began work on a very complicated procedure for a Qoin patient who travelled up regularly from the Gold
A gentle and precise dentist can be hard to find at the best of times, especially on Qoin, and patients travel far and wide from Toowoomba, Gold Coast, and the Sunshine Coast for Dr Feng's expertise located in Stafford, North Brisbane."Qoinbrings me new patients, and the best part is there are no fees."
For quality dental work tailored to you and your family on Qoin, visit britefamilydental. com.au for an ongoing treatment plan.
"If it wasn't for Qoin I would have never worked on that project being in a completely different town – but because I accept Qoin I was contacted to help on one of my biggest projects ever," he admitted.
Westcoast Landscape & Design are experts in bringing you the best landscaping service in Mandurah and surrounding areas. We've got a very strong itMandurahCommunityQoininandworksforallofus.'' to 'cut'
Peter was invited by Qoin Merchant Ben Heath to work alongside a team of Qoin tradesmen on a Display for G.J. Gardner Homes in Vasse, more than 165 kilometres south of his area.
Being a part of the Qoin Community provided the opportunity of a lifetime for Qoin Merchant Peter Edwards and his small familyPeter'sbusiness.Westcoast Landscape & Design have been offering all aspects of landscaping to people's dream homes in Mandurah in Western Australia for over 20 years.Peter's long-standing reputation within the community, and with other local Qoin Merchants helped launch his business into developing a project for one of Australia's largest and most trusted home builders.
it!
I beg your garden? Qoin continues
"The kids are going to be more inclined to play outside in the yard and will spend less time inside in front of the telly."Peter originally grew up on a 6,000-acre wheat and sheep farm in the Avon Valley and relocated to Mandurah in 2000.
"I've got a local artificial turf wholesaler who I buy from at 50/50, and I'm actually doing a job right now for Patrick from Outback Leather Products who has featured in the Q Mag before."
Fascinated by the concept of Qoin and digital currency, Qoin Master Agent Darryl Toreaux welcomed Peter to join him at the Qoin roadshow down in Bunbury. Soon after, Peter signed up as a Qoin Merchant and purchased his first package.
Qoin has fast become a family hobby in the Edwards household, Peter's wife and boys are all avid consumers. "I'm loving it, my wife and I are heading to Busselton for a wedding, and we've booked our accommodation on 50/50 Qoin". A newcomer to the world of cryptocurrency, Peter is optimistic on the potential of Wrapped Qoin and is willing to give it a crack. "I'm coming up towards retirement, and it will be great to have the option to wrap my Qoin or continue spending it how I want as a utility token," he said.
Twenty-two years on, in the face of the Pandemic and hard border closure in Western Australia, Peter's humble family business is booming with his youngest son by his "We'veside.got a very strong Qoin community in Mandurah and it works for all of us who trade regularly with one another," he said.
"When you drive home in the afternoon from work, it's refreshing to have a space to retreat to outside," he said.
Peter and the dedicated team at Westcoast Landscape love bringing beautiful garden designs to life that truly make your home your haven.
7
8
Over the years, One Light has granted over $3 million to our communities including the major Townsville and Lismore floods, Help a Farmer Drought, the Kangaroo Island Bushfires as well as various homelessness and domestic violence programs. The One Light causes focus on extreme suffering in the community. One Light operates a very lean cost structure, utilising volunteer and sponsored resources, making maximum impact investments in our communities. We do the due diligence on Australian registered charities for our local and international donors who want to see more funds flow towards solving pressing social needs on the front lines.More businesses are launching initiatives to be Corporately Socially Responsible (CSR) and meet their Environment, Social and Governance (ESG ) responsibilities. Customers, employees and stakeholders all demand it.
Highlights of the Last Nine Months
Qoin takes its social responsibility seriously and is proud to be a primary partner of One Light Charity Foundation, established in 2011 to represent small business members and support registered charities.
One Light supported the Lismore floods with much needed products.
While CSR is typically considered a practice for large international businesses, many small and medium enterprises (SMEs) are also starting to practice social responsibility and are reaping the benefits.
Our Cause – Natural Disasters
Our Cause - Homelessness
One Light volunteers delivered backpacks for the homeless to Juice Radio Station, 3rd Space in Brisbane, Salvation Army, Set Free Care, Brisbane and Coolangatta Newlife Care and Able Australia in Jimboomba.
Social impact - One Light Charity Foundation
We are proud to share a few highlights of the last nine months and how our donors helped change someone's life.
The Esther Foundation currently provides residential accommodation for approximately 30 young women, mothers and their children. One of the ways they fund the work that they do is through their Social Enterprise - The Esther Cafe and Boutique.
9
Our Cause – Domestic Violence
Our Cause – Extreme poverty
With the help of small business owner JA Brothers, we donated 300 pairs of school shoes to Mission Educate in Mozambique, Baby give back, ACT for kids and Geebung Special school in Brisbane. Our Cause Medical and Mental support Princess for a Day is a unique free personalised pampering service for ladies going through physical, emotional, mental and financial hardship.
With our donor's help we support charities that meet the needs of victims of domestic violence and substance abuse.These are registered charities that help the victims to overcome their difficult circumstances and empower them for a better future.
We have also made a grant to Kids Under Cover, supporting vulnerable young children already homeless or at risk of being homeless. The Grant went towards the building and furnishing of a new modular unit.
One Light and our Partners Bartercard Australia and Qoin are proud to sponsor and donate to this worthy cause helping to make it more accessible for everyone concerning costs.
Through our connection with Jane Ramsay, a successful Sydney designer and small business owner, we were able to donate a whole range of Kahmuh designer clothes to the Esther Boutique and coffee shop in Perth.
Mental Wheels Cycling Tour
The negative cycles we get stuck in when we have poor emotional well-being can impact every aspect of our lives and make it hard to live the lives we want. It is especially true if we develop symptoms of depression or anxiety.
The Mental Wheels Cycling Tour (24 - 28 August) in sunny QLD is an amazing Road Bike Ride that brings people together, taking action to improve mental wellbeing directly.
The team at Newlife Care Inc. provide a variety of beauty and relaxation therapies, including hand and nail treatments, facials, massages, professional haircuts and make-up to motivate and encourage the ladies to get back on their feet.
• And possibly enlarge her little left ear Paula Brand is the CEO of Small Businesses and Jobs Expos and is passionate about helping small businesses thrive and made a generous donation in Qoin towards Violet's ear operation.
To stay up to date with our work and show your support, please follow us on social media.
• Create both ear canals, enabling her to hear • Construct a right external ear
10
Although Christmas is meant to be a happy time, this isn't how everyone feels at this time of the year. On the contrary, Christmas can be stressful and depressing for manyBecausepeople.ofyour generous donations, we have helped vulnerable Australian families during the festive season by donating toys, and gifts for grown-ups, to the Christmas Hamper Campaigns of Newlife Uniting Care, Salvation Army and Global Spirited Women Australia.
For more than 60 years, Guide Dogs for the Blind Association of Queensland has enabled a lifetime of independence, participation, inclusion and wellbeing for people with vision loss and their families. It costs over $50,000 to breed, raise and train a Guide Dog, and a Therapy Dog goes through the majority of this training process. The Association is genuinely grateful for the generosity of our small business donors in supporting them with the work that they are doing in the community. Thank you We are proud of the work that One Light is able to do in our communities, but we could not do it without your generous donations and support.
Violet's Ear to Hear Violet is a beautiful, happy, engaged toddler. Sadly, she does not have a right external ear (called microtia) and is missing her left and right ear canals (bilateral atresia). As a result, Violet has severe hearing loss and cannot hear conversations, only loud noises. Violet needs reconstructive surgery that is unavailable in Australia and is only available in the United States to:
The Australian Tax Office has endorsed One Light Charity Foundation as a Deductible Gift Recipient. Subject to tax law, donors can claim a tax deduction for donating to the Foundation. We make it easy for you or your business to donate cash, products, trade or crypto. Every donor is recognised on our website. To learn more about us or to make a donation, please visit our website at www.oneligtcharity.com.
One Light Charity Foundation has been helping and giving back to those doing it tough for more than ten years now. But, it's not just humans who are the beneficiaries. Our Cause – Animals
After Violet's story was featured on QDN, we had a tremendous response from the Qoin community. Christmas Gift Hampers
However, she treasures spending time at home in the studio painting with her seven grandchildren the most. Earlier this year one of her granddaughters began studying at the Queensland Academy of Creative Industries majoring in Art and Video keeping the family passion well and truly alive. For more on Margy's original art works and limited edition poster prints contact her at margycruickshankart.com.
Margy's creative pursuits have taken her all around the world to over 32 countries. However, the vibrant Australian landscape has always been her favourite. She describes herself as 'a colourist' and uses artist quality acrylics and pastels to depict the vibrant world surrounding us all! Margy discovered a love for nature during her childhood, living with her family on an isolated solider settlement block, North of Chinchilla in the Western Downs Region of Queensland. She was surrounded by untamed bushland and spent countless hours playing with animals in the garden and by the Auburn River with herMargysiblings.always had dreams of becoming an art teacher, and was inspired by Art Teacher Sue Richter. Ms Richter took a few students, including Margy under her wing at Gympie State High School which cemented Margy's passion for creating.
The ever-changing vistas, dramatic skies, and vast landscapes captivate her imagination and inspire her to paint all sizes of canvases and pastels.
11
"Painting takes you to a place in your head, it's hyper concentration and beautiful things happen, strokes just happen seamlessly", she said.
"I love Carnarvon Gorge, there's 360-degree panoramic views from Sandstone Park which are simply breathtaking", she said. "While I was there, I also found that my mother who was 17-years old at the time, was visiting nearby at 'Early Storms property' and she rode a horse to see the Indigenous art gallery". Recently, Margy was invited to exhibit in Japan and in the Bronx, New York, but the Covid pandemic has negated any of these plans.
Margy works from her home studio and produces prolific art works depicting both the natural and manmade environments of the wonders of the Australian continent.
"I was referred to Qoin by my friend Di Johnson, and I spoke with Qoin Merchant Ed who helped me set things up", she said. "One of my proudest achievements is actually selling my artwork for 100 per cent Qoin just yesterday". "I'm doing quite well; I think I've found a niche with Qoin, as I've had several repeat QoinMargysales."works with 10 other local artists from the thriving Toowoomba art community to present their art works professionally at art exhibitions.
Margy insists that she paints for her own personal gratification, and doesn't compete in art shows, as it's a subjective judgement and doesn't mean your artwork is less valued.
I'm doing quite well; I think I've found a niche with Qoin, as I've had repeatseveralQoinsales."
Qoin transactions have propelled Australian Artist Margy Cruickshank into the limelight. While the concept of a starving artist is common to many who try and make it in the art world, Margy is making a breakthrough by accepting Qoin for her 'one off, original art works' and 'limited edition art posters'.
Qoin 'frames' a new perspective
ADRIAN DOUGHTY After 12 months of anticipation and a learning curve with the global wallet, the UK has now hit the ground running. Kevin Morell of CommunicationsStealthnotonly bought the first package but did the first transaction with Antonio Sileo of T & S Plumbing. Also, Smooth Spirits a New Zealand Qoin Company is expanding into the UK and the team has begun ongoing discussions with the wholesaler to accept Qoin. Quetzal, a Belgium ice cream company are looking to open franchises in the UK with Qoin as a payment option. Qoin UK has also begun pursuing new sponsorship opportunities and were involved with a charity fundraising night at the Esher Theatre that is a short journey from London and near the world-famous Hampton Court. The UK team is looking forward to a better second half of 2022 as we take on more agents and partnerships, including Micilia Global, to grow the ecosystem.
Through Qoin I am constantly meeting new people and something I'm often told is "yeah, I'm into my cryptos". I explain how Qoin operates, and these conversations regularly seem to end up at the same place where I'm asked, "what exchanges is Qoin on?". It's human nature that when faced with something completely new, we still try and compare it with things that we already know and understand. Qoin is unique, unlike any other cryptocurrency, there is nothing else like it on the planet, so how can it be compared with other cryptos… simply, it can't!Qoin is a digital currency designed to be used for everyday payments – a coffee, meal, accommodation, mechanical service, a haircut, printing, signwriting… the list goes on. Just this morning a Qoiner was telling me about a car that they purchased on part Qoin over the weekend. And the most incredible thing about Qoin is that it's completely free! Now because Qoin is free, Qoin is also 'self-serve' with all the tools available at your fingertips via the help button in the wallet. With recent changes empowering all Qoin merchants to set their Qoin Trading Hours and Qoin percentage, this is a great opportunity for all merchants to review how their business is currently displayed in the Q Shop directory. Please support your Qoin ecosystem with an accurate listing for your business. Qoin is off to a great start in New Zealand, we've built the foundations, transactions are going through every day and now it's time to scale up and grow our Qoin New Zealand ecosystem.
12 Qoin country updates
UNITED KINGDOM
PAUL HEBBINK Through Qoin's sponsorship of Moana Pasifika I've had the pleasure of hosting numerous NZ Qoiners at the rugby, and Moana's last game of the season was especially powerful with a win over the Brumbies at Mt Smart stadium. Qoin's sponsorship of Moana Pasifika is a great fit, two organisations in their infancy endeavouring to do something new, something different, and in a way that has not been done before.
NEW ZEALAND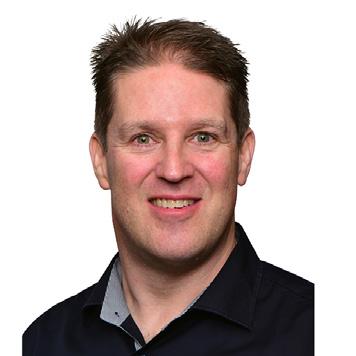 SOUTH AFRICA
The Big Five roared and Qoin answered. How exciting is the continent of Africa with its amazing people and places? A largely unbanked population of 1.4 billion people across 54 countries. With most adults having a mobile phone Qoin brings a free payments and trading platform opportunity to Africa like no other. South Africa, with its modern economy and 60 million people, was chosen as the gateway to this vast continent. From economic powerhouses Johannesburg and Pretoria through tropical Durban to the beautiful Cape Town, Qoin will soon be everywhere. The first merchants onboarded include pool supplies and motor dealers. Julia has started inviting more businesses and consumers to join Qoin. A special campaign is planned to the game parks and tourist attractions for the Qoin community to visit on their next planned safari.
NEHALI PATHAK Qoin is very pleased to announce its arrival into Singapore as part of its global expansion program. The Qoin technology is now live and available for the Singaporean community. It is very exciting news for merchants, who can now download the wallet, register their business and get ready to tokenise the idle capacity in their business.Andthe timing couldn't be better! With Covid restrictions eased for international travel, the Singaporean economy is now seeing a positive shift towards stability and growth. Singapore being one of the largest trading and financial hubs for Asia, it attracts the best people from around the world who are drawn to the prosperous and progressive lifestyle it has to offer. As many of us are aware, Singapore continues to lead the South-Asian market in terms of the on-going rise in fin-tech, DeFi and the current on-going plans to introduce a Central Bank Digital Currency (CBDC) which promises a strong foundation for the potential and the growth that we anticipate with Qoin moving forward.Ourregistered office in Singapore has now been shifted to the very central Clifford Centre which is located in close proximity to the financial district in Singapore. This move has been strategic in terms of locality, proximity and convenience for both the growth of our business and the ease this move provides for our merchants.Qoinlooks forward to being able to participate in this expansive market noting that this is a huge gateway to the Asian market, which means the opportunities for growth and further expansion are endless for both Qoin as well as our merchants globally.
13
SINGAPORE
"The exciting thing is that the initiative is just beginning, and the best is yet to come," Dean said recently, along the shoreline of Scarborough, Redcliffe.
Seven countries later, he has poured his heart and soul into nurturing and caring for the environment, and now he wants to make a real difference in Moreton Bay which he considers 'home' with the help of Qoin.
14
Two years ago, Dean founded the ambitious Moreton Bay Restoration Initiative which unites community, land, and ocean-based restoration to reconnect local people with their environment to enact positive change.
The Qoin ecosystem to help restore Moreton Bay Fascinated by an array of animals from visits to the zoo as a child in the United Kingdom, Dean Philpot was drawn to native Australian animals which helped him fall in love with our country.
Qoin was attractive to me because it stood out as being different – there's a lot of benefits, especially to new start-up organisations trying to do something unique," he added.Describing his environmental career as a puzzle piece, Dean jet set around the world to the Caribbean, Seychelles, Southeast Asia, and Central America where he worked as a Park Ranger.
As a youngster, Dean began building nest boxes for birds and cleaning fishponds during the school holidays with local nature groups. Even from childhood he was destined to make a lasting impact on the planet.
Out of sheer enthusiasm, he has gained a wealth of knowledge in coral reef restoration and tropical coast management. With this wisdom, he has a big vision for Moreton Bay which he hopes will come to life through the power of Qoin.
"There are over 400 species of coral alone in Moreton Bay behind me here, that is more than the Caribbean."
Dean strongly believes that donations from the Qoin community could help local businesses protect themselves from climatic events if not offset their impact
Qoin was extremely proud to be a headline sponsor of an event of this magnitude and we look forward to being involved again next year.
"The Qoin community can help teach school children about biodiversity and environmental impacts in their localEarlierarea."this year, the Moreton Bay Restoration Initiative faced a new challenge raising some of its toughest questions yet. The Brisbane floods devasted the region, more than 10 million tonnes of sediment, mud, and debris washed down the Brisbane River – an estimated five times more than the 2011 floods which locals described as an "inland tsunami"."Fivepolystyrene pontoons, all over six metres washed ashore on the Redcliffe Peninsula and broke apart which our native animals like sea turtles and dugongs can chokeDeanon."wants people to have the freedom to choose how they want to connect and contribute to restoration projects, whether that be through creating native friendly gardens, volunteering in the field, or donating with Qoin. "Qoin is a useful tool for people to donate with rather than fiat currency. I see Qoin as another avenue for businesses to interact with me."
15 through planting natives. Qoin donations can also be provided by people or families to help restore our areas of precious coral, mangroves, seagrass or dunes, all whilst protecting local homes. This would also support the community to become more resilient by providing ongoing education programs and create local jobs that, for instance, pay for a bus to bring school kids out to Moreton Island, to learn about our natural environment and restoration through tree planting.
Australia's leading blockchain event returned in 2022 and Qoin was a headline sponsor.
"I've received a few Qoin donations already, consumers can spend their Qoin with peace of mind knowing that they're making a difference." To donate with Qoin or to get involved with the initiative, please visit https://linktr.ee/ MoretonBayRestoration.
Attendees heard from the leaders of the blockchain industry for the first time since 2019, including Qoin Project Director Tony Wiese who presented on the first day of the conference.
The APAC Blockchain conference is the annual meeting place for Australia's blockchain community and took place in Sydney at the UTS Aerial Function Centre from the 1 - 3 March earlier thisTheyear.conference is where the industry comes together to share ideas, insights and to accelerate the adoption of blockchain technology across Australia.Qoinwas proud to sponsor the APAC Blockchain Conference with a program full of amazing content and important speakers ranging from Senator Andrew Bragg to asset managers of leading global crypto exchanges.
The event was a must attend for start-ups, developers, and exchange providers with enhanced networking opportunities and keynote speakers from those on the frontline developing and growing the blockchain network.
Tony was asked to share the good, the bad, and the ugly of creating and launching a unique blockchain platform offering in a rapidly changing crypto industry. The address highlighted the challenges of navigating a large project through a harsh adverse environment and to stay true to your belief and vision for the community. Tony also touched on regulation, safety, and consumer protection which would provide prosperity for all involved within the industry.
The Qoin journeyThe good, the bad and the ugly!
4. Educating the community on points 1 to 3
JohnLeaders:Beck – Leader Lee Barton – Deputy Proposed Objectives
Qoin Community Standards
Proposed Objectives
The team is also aiming to implement 'Online Star Reviews' which will give Consumers and other Merchants a chance to star rate a Merchant based on their experience, this will show on the Merchants Listing in the directory. The Ambassador Program is another tool which will help educate new and existing Merchants along with a loyalty and rewards program set to launch later this year.
Qoin Merchants Fair Trading Group
3. Advising on the loyalty and rewards programs for merchant customers
4. Advising on incentive programs for attracting new merchants
Meet Peter Gordon: Peter has been involved with Qoin since its inception and looks forward to the journey with Qoin as it expands throughout the world. As the Co-Leader of the Merchant Fair Trading Group, Peter is working on Merchant Qoin Accreditation – specifically looking at a yearly accreditation for Merchants to make sure they are trading fairly within Qoin's objectives. Once accredited, the Merchants listing will give consumers and other Merchants more confidence when dealing with a Fair Trading Merchant within the ecosystem.
1. Advising on blockchain and validator nodes infrastructure 2. Advising on security protocols
2. Setting the social media policy for the community
TimLeaders:Bolot – Leader Mark Boden – Deputy Proposed Objectives
3. Advising and managing Google search, product reviews, and App store reviews
3. Working with the tech team to set priority wallet features 4. Advising on Q Shop directory and marketplace features and enhancements 5. Providing input for the 3-year strategic tech roadmap.
5. Setting the enforcement procedures for breaches of guidelines and protocols.
Meet our community group
2. Setting the educational protocols for upskilling merchants in all trading aspects
1. Setting the community conduct policy guidelines aligned to the project values
Meet Tim Bolot: Tim brings to the Qoin Community an immense amount of experience with over 30 years as a content matter expert in the telecommunications and technology professions, including extensive work in associated regulatory, legal and accounting frameworks during that time whilst these sectors have undergone massive change with the rapid evolution and proliferation of technology in our daily lives.
1. Setting the policy guidelines for fair trading aligning to the project values
5. Setting and managing the enforcement procedures for breaches of guidelines and protocols.
Qoin Technology Development Group
leaders
NickLeaders:Pratt – Co-Leader Peter Gordon – Co-Leader
16
Over the past 30 years, his family have operated several businesses that have traded within the Bartercard and Qoin ecosystems in Australia and, more recently, New Zealand, supplying tens of millions of dollars of broadband, mobile and phone services to these ecosystems.Throughhis extensive community involvement, Tim was nominated for and received the highest voting in three out of five community groups (Standards, Technology and New Projects) with him opting to initially focus his attention to Lead the Community Standards Group in conjunction with Mark Boden as Deputy Leader. He also assists the Technology and other groups as required to minimise gaps and overlaps as Qoin moves towards full decentralisation.
1. Identifying new projects for the community
3. Advising on resources and return on investment
Stay up to date with all the latest news and info on Qoin.
– Leader Emil Verster – Deputy Proposed Objectives
SeanLeaders:Colman
John began delving into the crypto space in early 2015 with his involvement in Qoin starting in February 2020. He foresees platforms like Qoin becoming widely accepted and more beneficial for a store of value, and commerce thus helping more to thrive. The Technology group is focused to help make our community safe, secure, and trustworthy while fostering a better way to trade. The team is presently focused on three key factors of growth, usability, and security for the future of Qoin.
2. Prioritising new projects by peer-to-peer review and voting
4. Advising on implementation and process to completion 5. Qoinville as a community project. Meet Sean Colman: Sean has 25 years of experience in the building industry along with 10 years of experience in the Bus and Coach industry and has Sales and Operations experience. Sean has been responsible for developing new markets as well as ensuring that the business is compliant with all aspects of relevant legislation in his duties as Sales Manager and Operations Manager of a Coach Company. With Sean's cross-industry experience, he is well suited to drive the New Projects Group and his knowledge will be valuable to the Qoin Community as a whole.
4. Recommending international trading guidelines with compliance team
Qoin New Projects Group
– Leader Paull Chaffey – Deputy Proposed Objectives
3. Advising on marketing, sponsorship and PR spend and return on investment
2. Advising on merchant acquisition strategies within countries
17
Qoin Global Expansion Group
DarrylLeaders:Toreaux
Meet Darryl Toreaux: Darryl Toreaux started a business in Advertising over 37 years ago in SouthEast Queensland. Becoming a member of Bartercard in the early 90's really started the currency journey that's lasted 28 years so far. By 1999 Darryl started out selling Bartercard and spent the next 20+ years bringing on businesses to grow the membership base. This included a move to London with Bartercard for six years. During that time, Darryl got to work in both sales and marketing in the Bartercard brand. He had the opportunity to work with tier one sports like the English Cricket, Premiership Rugby, and the Super League. Now residing in Western Australia he's continued running the Bartercard office in the South West. Once Qoin launched, a new digital journey commenced for Darryl as a Master Agent, running a team of agents.
WA has been a great adopter of Qoin and continues to trade extremely well every day.
Now with the Global Expansion Group, plans are under way to grow the Qoin Community across many countries.
Follow us on Social Media!
5. Advising on international incentives and competitions.
1. Identifying new country priorities
Meet John Beck: Over the past 35 years, John has lived in three countries and held senior directorship roles in the U.S, Canada, and Australia. His interest in technology, financial, political, and unity development has flourished over this time.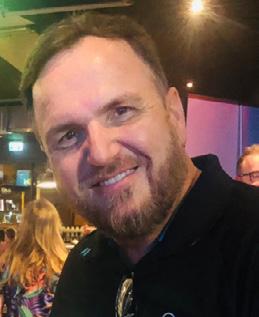 Fast forward one year and David's Car Detailing is booming with Qoin giving him pole position within Perth.
Captivated by the concept of wrapping Qoin onto the Ethereum blockchain, David is all in for the next chapter of the Qoin journey.
Before I got into Qoin I was struggling and stressed out on my own.
"I'm one of the only mobile car detailers in Perth that accepts Qoin which is a huge advantage for me," David said. "I'm usually booked out two to three weeks in advance now."
A car fanatic, David's love for car shows, rally, and V8 Supercars made giving the kitchen the 'chop' an easy decision.Thewaterless mobile car detailing business which also specialises in red dirt and mud stain removal gives him the chance to explore Perth and meet new people outside of the chef trade. "I like it here in Perth a lot, I get to drive around and see the beautiful scenery while visiting customers face to face," he expressed. "I'm a people person and I have many loyal customers who have recommended me to their friends because my service is unlike anyone else in Perth."
"As a new sole trader, accepting Qoin from the get-go was a risk, but it's a risk I'm willing to take – and what can I say? I'm flat out now and super busy with new customer requests," he maintained. "Before I got into Qoin I was struggling and stressed out on my own. I had a slow start but now I speak regularly with a lot of other Merchants in Perth who are my customers and also friends."
"I can't wait to begin trading! Cryptocurrency is the way of the future, there will be a point when it becomes the norm and more common than cash."
"It's working fantastically, I've received over 50 phone calls from new customers and four of those were truck detailing quotes on Qoin which is a big job for me," he added.
Qoin gives Mauritian merchant pole position in Perth
Since joining the Qoin community, David has reinvested in advertising by purchasing company shirts and a car decal featuring his logo all on Qoin.
Anewborn on the way and worn down by unhappy staff and customers, Mauritian chef David Yue Chun was longing for a new beginning.
Toiling split-shift after split-shift for over fourteen years as a head chef, David finally threw in the towel. He met Harrison Lingard, a young entrepreneur who featured on the hit TV Show Shark Tank with his business, now hailed as the Uber of car detailing. "Harrison taught me everything I know, hats off to him and I'm forever grateful for the thorough training I received."
Get in touch with David's Car Detailing at davidscardetailing.com.au for a free quote on a professional waterless base service at a time and place that works for you.
While dining out at La Bouffe Mauritian Restaurant in Subiaco, David was given his first taste of Qoin by the owners, the Subban family, and he's never looked back.
18
the dogs have free range to play all day with our caring staff and the facilities are second to none," Karen explained. "By summer we're hoping to open the dam and build a new dock for the dogs to jump off and swim – this will accompany the obstacle course, outdoor grooming shed and air-conditioned doggie rooms inside."
As travel restrictions ease across the country, the business has begun to rebound, and motel bookings are picking back up in 2022.
19
A friend obsessed with the latest trends recommended Qoin to Karen and the concept sparked an immediate interest."Ithought you know what I'm going to try this – I joined Qoin when it first launched, and I have picked up new customers as a result."
"A dog was booked in for three nights while the owner was holidaying, and it ended up staying with us for 15 nights – the owner extended her holiday and just kept topping the Qoin up," Karen said. "There's no way that would have happened on cash, but Qoin made it possible." It hasn't always been a walk in the park for Karen and her husband, the COVID-19 pandemic severely impacted the motel side of the business. "We were lucky to survive Covid to be honest – I had to use my personal money to keep us afloat during a challenging time," she admitted.
Already balancing a full-time teaching career, the idea eventuated into a hobby which has now transformed into a thriving business. Based in Logan, Pawfect Place has evolved from a dog friendly café to a one stop shop for your furry friends that accepts 100% Qoin! Set on a new five-acre property, Pawfect Place Doggy Day Care and Spa offer grooming and a pet motel service for Qoin "We'recustomers.notakennel,
A round of a-paws for Qoin
Filled with fun activities, The Pawfect Place offer both a structured half and full day program to stimulate and excite your pooch. The team run outdoor morning activities which can be anything from lead work, sensory stimulation, bubble play, obedience training, swimming, or digging for buried treats in the sandpit.
All the staff are trained in dog behaviour and can read the temperament of individual dogs which helps to understand their unique personalities and minimises any potentialPlanningissues.agetaway?
Pawfect Place Doggy Day Care and Spa accept 100% Qoin on all services including motel stays and day-care.
Gazing at her dogs playing in the sunshine one afternoon at the park ignited an idea for Karen and her"Howhusband.wonderful would it be to sit here, enjoy a coffee, and have a bite to eat while the dogs run around?"
20
To move surplus stock, a business will usually discount stock, run promotions, or write it off. Through Qoin, you can turn wastage into profit and sell surplus stock at the normal selling price without reducing your profit margins. The Q Shop provides you with access to an online community of participating merchants who are ready to purchase your excess products and services!
Peter Fenton presented a series of training videos specifically designed to teach Merchants how to trade responsibly and master the world of Qoin. You can access the 'How to Trade' series through the help button in the Qoin Wallet. The series will continue to grow with episodes being added regularly to help everybody make the most of their Qoin experience. They will include how to best manage sales, ideas on spending Qoin, and Q Shop listing tips. Each episode will help strengthen your overall business and lifestyle with fundamentals and creative strategies to be used every day. Scan the QR code to watch the How to Trade Series
How to trade - Qoin spending tips
Win Cash Customer Referrals
Our Qoin Merchants who offer valuable products and services to the Qoin Community often acquire a completely new customer base in the cash economy. By providing a seamless service to Qoin consumers, your business could draw more cash referral customers. Be proactive and recommend other Merchants or offer a special deal exclusively for Qoin customers. Giving a service that is second to none to the wider Qoin community will increase your likelihood of gaining new cash customers.
The Qoin community is encouraged to attend the many online, local, and national networking events to help maximise your Qoin potential. Attending key events like the Qoin Alley at the Small Business Expo or participating in the Monthly Merchant Community Chat is a great way to generate new trading contacts within the ecosystem.
Build Business Relationships
Peter Fenton has presented a 'How to Trade' series to teach Merchants how to trade efficiently and responsibly. You can access the educational series through the HELP button in the Qoin Wallet. You can learn a new skill in every episode from winning cash contracts with Qoin to spending strategies and so much more! The series will help bolster your overall business thinking with fundamental tips to be used every day. Qoin is a digital currency designed for everyday payments. It empowers businesses to attract new customers who can spend their Qoin with you. Discover how to effectively use Qoin within your business to reap the rewards. Increase your Customer Base As a Qoin Merchant you have additional marketing tools at your disposal to gain more customers. By implementing Qoin into your business you could reach more customers by promoting your business directly to the wider Qoin Community via the Q Shop directory in your Wallet and on the Qoin World Official Facebook Group.Remember to join our Monthly Merchant Community Chat online to increase your brand reputation and sales opportunities with other like minded Merchants. Engage your Suppliers Approach your suppliers or contractors and suggest they join the community and if they would accept a percentage of your payment in Qoin. This in turn helps to spread the word about Qoin and help to grow the community and cascades Qoin down to the grassroots. You may have been paying your supplier full cash for years, now they should support you a little. Sell Excess Stock
Q Tips to Master Being a Merchant
Our ongoing commitment to training and education is purely to help see our Merchants succeed and make the most of their Qoin experience.
Welcome to Q Club
21
Q Club is your opportunity to take your Qoin journey to the next level and enrich the utility experience of Qoin. Find out which membership is best suited for you by emailing qclub@qoin.world.
I hope this has provided some perspective into who I am. It's been a real honour to create video content for Qoin and I can't wait to continue my presentation journey with you all. Meet Julia Scan the QR Code to watch the full suite of videos featuring Julia.
I'm thoroughly enjoying this journey at Qoin, as it has provided me with other opportunities to present, act and create social media content for various businesses. I love meeting new people and am passionate in sharing amazing services and products to customers and businesses.
Higher value memberships include Gold, Platinum and Diamond levels that unlock more educational opportunities, spending promotions, and professional consultancy to maximise your trading potential.
The Q Club is Qoin's member-only, value-added benefits and incentive program. Q Club is offered exclusively to eligible new and existing Qoin Merchants as our most loyal and valuable trading partners. Q Club memberships start from just $2,500 Australian or New Zealand dollars and £750 British pounds for the entry level Copper status and give you a selection of amazing benefits. As a Q Club member, you can gift 10 of your most loyal customers with $50 of Qoin reflected in a Qoin wallet to help them get started. You'll also receive access to Q Business College, a Qoin trading webinar with one of our trading experts, and additional Qoin to spend with your favourite Merchants.
The Q Club Gold membership provides you with 12 months of unlimited access to the Q Business College with more than 55,000 professional online courses. Enhance your own personal development with courses in business, blockchain, communication, compliance, customer service, finance, health and safety, IT, management, marketing, leadership, and much more.
Hello Qoiners, I would love to share a little about myself with you all. I'm first and foremost a mother of three beautiful girls, they are the inspiration for where I am today and my heritage is Romanian, of which I am very proud of and fluent in the language. Alongside presenting at Qoin, I work in an Art Gallery at Southport and run a small online vintage jewellery business called JJ Fine Jewellers. I also have a medical degree in Radiation Therapy and a business and sales background.Myfirstinteraction with Qoin started when I began training as a Sales Agent in December 2020. I've since progressed into video presenting for Qoin, which I've absolutely loved and found great fulfilment. It ties into my passion for people, communication, and service perfectly.
Lying on the southern shores of Lake Rotorua from which it takes its name, Rotorua is a popular tourist destination with its unique landscape, redwood forests, pristine blue and green lakes, and geothermal activity. Like many tourist destinations, the city has been hit hard during the global pandemic. However, with border restrictions now easing, Rotorua is very much open for business.Whether you are a visitor to the city or a resident, you will never run out of things to do. With many of the city's merchants now accepting Qoin, it is even more popular among the locals and visitors alike.
A new focus
Spotlight on Rotorua: The Qoin capital of New Zealand
The number of Qoin Merchants will only increase further in the coming months, with Master Qoin Agent Alan Solomon now leading the charge. In a recent interview, Alan explains why he got involved in Qoin and his plans for the future. Kia ora tātou Ko Titiroa te maunga Ko Wakatipu te moana Ko Oreti te awa Ko Uruao te waka Ko Ngai Tahu me Mori Ori oku iwi Ko Kati kuri te hapu "My Qoin journey has been nothing but incredible. I had been working with crypto for a while when a friend asked if I had heard of Qoin. We arranged a meeting with the local Qoin Agent, Julian, and halfway through the presentation, I asked, 'What do I need to do to work for this company.' That was September 2020 when I recognised the opportunity, and I excitedly changed my career. I still firmly believe Qoin to be the greatest concept created for businesses, business owners, charities, and the wider shopping community nearly two years on. The fundamentals are sound; it's free to join, there are no fees or charges or contracts, and it creates a new revenue stream and brings new customers, including cash paying customers to our Qoin clients. Why would a business not join? "The NZ Qoin teams have done an exceptional job of laying a solid foundation of fantastic Merchants, especially here in the central north island towns of Rotorua, Tauranga, and Taupo. I like to call Rotorua the Qoin capital of New Zealand with the variety of accommodation providers, cafes, restaurants, and tourist activities."TheNZ Qoin Directory is obviously smaller than Australia's, but we pretty much have everything someone would need to have a great holiday here. We are all looking forward to hosting our ANZAC brothers now we have more certainty of open borders. Nau mai, Haere Mai – Welcome.
22
Improve your lifestyle
When VV Mylk joined the Qoin ecosystem in early 2021, owner Hayden Booker was excited about the digital currency's prospects of attracting new customers. It's been a great marketing tool to increase the visibility of his business. He confirms, "Qoin is the future! More and more businesses should and need to "Qoinjoin."
Hayden and the VV Mylk team are excited about the future of Qoin in the region and nationwide. Hayden plans to visit all the cafes in the local area and offer the mylk concentrates, nuts, seeds, and cold pressed oils to them on Qoin. He wants to help increase the number of Merchants, but he also wants to make their businesses more successful through the Qoin ecosystem.
"I have multiple different crypto apps, exchanges, and wallets on my phone, with many being a challenge to set up. Qoin, on the other hand, is super easy, which is another reason Qoin will continue to grow and pioneer this space. I hear people say crypto is the way of the future. Well, the future is here. So, jump on the waka and get"Itinvolved!hasbeen an honour to be asked to be a Qoin Team Leader. Moving forward and building on the NZ Qoin foundation, I will be growing a fresh and enthusiastic team in Wellington, Tauranga, Rotorua, Hamilton, and Auckland. I want to thank the Qoin leadership in Australia, our NZ Chief Operating Officer, Paul Hebbink, my mentor Steve Roberts, and the awesome NZ Support team. I am extremely grateful for the opportunity and to grow Qoin in NZ and around the world."
Leading the way With global expansion well underway, Alan's focus and commitment to the Qoin ecosystem will only enhance the Merchant and Consumer journey in the city of Rotorua and beyond. He wants to create a sustainable hub and a destination trail for Qoiners around New Zealand and hopes others will follow.
It has never been easier to save your cash and improve your lifestyle by paying for dinners out, adventures and accommodation with the introduction of the digital currency.QoinMerchant, Adventure Playground owner Craig Holley is making the most of kiwis exploring their own backyard in the 750-acre adventure playground by offering an alternative way to pay to have fun. He's also excited about tourists slowly coming back to New Zealand.Craigsays, "We use Qoin to improve and add to our activities. We currently offer 4x4 self-drive, horse trekking, clay pigeon shooting and 4WD buggy off-road experiences. Qoin has given us another avenue to advertise to consumers here and in Australia, and we share this on our social media platforms.
"It's a great business to be in, seeing people have fun and enjoy themselves when they participate in the activities we run. Qoin is another way our clients can afford to enjoy our activities and allows us to extend our cashflow when it's needed", adds Craig.
Both Zippy Central Cafe & Bar and Indian Star Express Takeaways agree that being part of the Qoin ecosystem has expanded their business reach to new customers they wouldn't have got in the cash economy, with the ability to advertise their businesses to a wider community of consumers.
is fast and userfriendly, and I've used Qoin to my advantage by purchasing clothes, food, printing and packaging, and using it for travel."
23
Qoin is fast mytouser-friendlyanduse,andI'veusedQointoadvantage."
View the Merchant & Consumer Guide which gives you a comprehensive overview of the Qoin wallet from how to register, how to do a transaction, and how to create wallets. There's also info on how to refer new Merchants and the very latest Qoin Announcements on wrapped Qoin for instance and also Community Leader updates, Proposing a Motion, and Frequently Asked Questions.
The HELP button within your Qoin Wallet is your most valuable tool and is armed with an arsenal of key information relating to the Qoin project. This fantastic tool, designed for community members, gives you access to powerful information all in the one place. To find the HELP button, log into your Qoin Wallet. On the main browser page, underneath the live Qoin Value and the send and receive buttons, there is an icon HELP. Tap on the icon which will open all the HELP topics.
Help Button
Qoin Digital Network is a weekly news program created by Qoin for the Qoin Community to educate, inform and entertain. Every Wednesday afternoon, Qoin staff – Andy, Rob, and Madison along with some great guest presenters, bring you the latest in Qoin communication, including updates, news, entertainment, and answer some of the most frequently asked questions within our community. QDN is hosted on our YouTube channel where you can watch each episode.
QDN
Q Shop Q Shop is the Qoin community's online marketplace to list specific products or services for sale on Qoin. The store's virtual shelves are filled with products and services that Merchants and users can access from the convenience of their wallet to spend their Qoin on. The Q Shop can help you move surplus stock or fill downtime within your business and convert that idle capacity into a digital asset. Why not add a voucher, coupon or gift certificate today?Incollaboration with the Community Group Leaders, the tech team completed some practical enhancements to the Q Shop directory to benefit all users – including a new 'Snooze / Un-Snooze' feature, Qoin Trading Hours, Qoin percentage, and improved search functionality. Want other Qoiners to view your listing to make a quick sale. Email qshop@qoin.world. Make sure you visit the Q Shop regularly to keep an eye on what's new - Simply tap on the Q Shop button in your wallet and then tap on the product or services tab at the top to start shopping!
24
Previous Q Mags
Qoin community resources
Our Q Mag features a collection of stories from our Merchants and how they get the most out of Qoin along with handy resources. You can read our previous publications via https://qoin.world/qmag.
How it works
• Merchants turn their idle capacity into a digital asset by accepting Qoin as payment for their goods and services in a zero-fee, touch-free environment.
Meanwhile, most cryptos remain volatile and can seem untrustworthy, as they are not backed by any central authority or commodity. The decentralised nature of these digital currencies makes them immune from interference, but the lack of regulatory control keeps many business owners sceptical of their potential to improve cash flow.
The Qoin model stands apart from other digital currencies in that the purchasing power of Qoin becomes more valuable as the Merchant ecosystem grows. The more businesses that join the Qoin Community, the more everyone benefits, providing a vital boost to local economies. Qoin is represented by the goods and services of participating businesses within the ecosystem. With more than 38,000 validated Merchants in Qoin, the result is an ecosystem where digital currency works more favourably for business owners to make the most of their downtime, open tables, empty rooms, and excess stock. Qoin offers Merchants a payment method to their customers that is free, fast, secure, and virtually contactless.
Qoin aims to help business owners use their surplus capacity to acquire new customers and maximise their earnings potential.
Your business is all about connecting with Consumers.
Open your business to the future
What makes Qoin different?
• Qoin is a digital currency that offers businesses and consumers the opportunity to transact on a day-to-day basis or accumulate it as a digital asset for potential future growth.
25
owners account for just six per cent of the world's population, but over 90 per cent of the world's businesses. However, as much as we may want to shop local and support our small businesses, many simply don't have the resources that their larger, corporate competitors enjoy. Small businesses find it more difficult to offer loyalty and rewards programs, which big businesses can use to move spare capacity and maximise revenue on their inventory.
Qoin opens new doors for buyers and sellers alike to move spare capacity with a digital currency that has the potential to grow, lifting the revenue potential for everyone in the community. Usher your business into the future. Get started with Qoin today.
Qoin's unique benefits Due to its simplicity, speed, security, and the directory, Qoin is one of few digital currencies that can be used to pay for everyday goods and services from participating Merchants.Qoinisbased on the Quorum Blockchain, developed by JP Morgan and Microsoft to deliver faster transactions than most other digital currencies, with all the security afforded by scalable blockchain technologies.
For more general information or to read the Whitepaper, head to qoin.world.
The Qoin platform allows Merchants and users to sell their goods and services to new customers in exchange for the Qoin digital currency. The Merchant or user can then use these Qoins to pay for goods and services from participating Merchants.Smallbusiness
• Through a directory-based Qoin wallet, consumers can search, contact, and transact with their favourite merchants in-store and online.
• To get started download the wallet through Apple or Google Play Stores.
Visit Qoin.worldthewebsite
What is Qoin?
A digital currency designed for Availablepaymentseverydayqoin.worldtodownloadon