Q
2 Qnotes Dec. 09 - Dec. 22, 2022
inside this issue
qnotescarolinas.com twitter.com/qnotescarolinas facebook.com/qnotescarolinas instagram.com/qnotescarolinas
contributors this issue
Mission:
The focus of QNotes is to serve the LGBTQ and straight ally communities of the Charlotte region, North Carolina and beyond, by featuring arts, entertainment, news and views content in print and online that directly enlightens, informs and engages the readers about LGBTQ life and social justice issues.
Pride Publishing & Typesetting, Inc., dba Qnotes P.O. Box 221841, Charlotte, NC 28222 ph 704.531.9988 fx 704.531.1361
Publisher: Jim Yarbrough Sales: x201 adsales@qnotescarolinas.com
Nat'l Sales: Rivendell Media, ph 212.242.6863
Managing Editor: Jim Yarbrough, x201, editor@qnotescarolinas.com
Digital & Audience Engagement Editor: Chris Rudisill chrisrudisill@qnotecarolinas.com
Sr. Content Editor: David Aaron Moore, specialassignments@qnotescarolinas
Copy Editor: Bailey Sides Production: Will Kimbrough, x205, production@qnotescarolinas.com
Printed on recycled paper. Material in Qnotes is copyrighted by Pride Publishing & Typesetting © 2020 and may not be reproduced in any manner without written consent of the editor or publisher. Advertisers assume full responsibility — and therefore, all liability — for securing reprint permission for copyrighted text, photographs and illustrations or trademarks published in their ads. The sexual orientation of advertisers, photographers, writers, cartoonists we publish is neither inferred nor implied. The appearance of names or photographs does not indicate the subject's sexual orientation. Qnotes nor its publisher assumes liability for typographical error or omission, beyond offering to run a correction. Official editorial positions are expressed in staff editorials and editorial notations and are determined by editorial staff. The opinions of contributing writers and guest columnists do not necessarily represent the opinions of Qnotes or its staff. Qnotes accepts unsolicited editorial, but cannot take responsibility for its return. Editor reserves the right to accept and reject material as well as edit for clarity, brevity.
Matt Comer steps down
Charlotte Pride looks for new communications director as Matt Comer steps down. Former Winston-Salem resident turned Charlotte transplant earlier served as Qnotes editor. Abrupt resignation notice surprises many in local LGBTQ community
PAGE 6
Remembering Coti Collins
Popular Drag Diva Coti Collins, multiple title holder and former NC club performer known for her impersonations and work with Reba McEntire passes away at 60. Funeral services held in Charleston, West Virginia.
PAGE 7
Dec. 09- Dec. 22, 2022 Qnotes 3
connect
Writers: Joey Amato , Alex Bollinger, Mykah Buff, Simone Feast, Emily O'Hara, L'Monique King, David Aaron Moore, Gregg Shapiro, Hannah Tracy, Jim Yarborough
front page
Dec. 9 - Dec. 22, 2022 Vol 37 No 16 charlotteobserver.com/1166/ a local news partner of The Charlotte Observer These rates only cover a portion of our true cost, however, our goal is to serve our community Mailed 1st class from Charlotte, NC, in sealed envelope. Subscription Rates: ☐ 1 yr - 26 issues = $48 ☐ 1/2 yr - 13 issues = $34 Mail to: P.O. Box 221841, Charlotte, NC 28222 name: address: city: state: zip: credit card – check one: ☐ mastercard ☐ visa ☐ discover ☐ american express card #: exp. date: signature: SUBSCRIBE! 12 For nonprofits like Crittenton, food donations need planning and the magic of human connection 16 Gay and sober 17 Pride Journey: Oklahoma City 14 Tis the season 18 Riding the joy train with Amy Ray 4 North Carolina
and
5 Can we count on you? 5 Charlotte
6 Charlotte Pride
to
new communica-
6 A year later and
trial
6 'Mad'
7 Popular
Coti
60 8 Qnotes'
the
10 Nonprofits and The Great Resignation For event listings,
calendar. a&e
Graphic Design by: Will Kimbrough Photography/Illustration: Charlotte Trans Health
tops list of anti-LGBTQ
anti-drag report from GLAAD
Gaymers Network heads for San Francisco
looking
hire a
tions director
still no
for man who caused death of married gay couple
Madison Cawthorn, previously photographed in women's lingerie, tells Americans to be manly
drag performer
Collins dead at
Organization of
Year: Charlotte Trans Health
visit qnotescarolinas.com/events-
views events news life feature
North Carolina tops list of anti-LGBTQ and anti-drag report from GLAAD
By Emily O'Hara |Contributing Writer
GLAAD (Gay and Lesbian Alliance Against Defamation) recently announced a startling discovery: 124 incidents in 2022 of anti-LGBTQ protests and threats targeting specific drag events. The majority of the incidents occurred during Pride festivities in June and into September, October and November, including false rhetoric against performers deployed in campaign ads for the midterm elections.
The disturbing news hits even closer to home when the details are broken down by state and statistics reveal North Carolina and Texas have tied for the top spot on the list, both with ten reported incidents in the current calendar year so far.
In North Carolina, among the events reported were incidents in Apex, with protestors attempting to stop a drag story time hour this past June, which featured female impersonators/drag queens scheduled to read for attendees, including children. Apex's Festival Commission pulled the event from its sponsored Pride list, but Equality NC stepped in as a sponsor and it continued as planned,
The tiny town of FuquayVarina refused to offer sponsorship for Pride events this past June 11, but the celebration took place and was organized by residents, and a relatively recent drag brunch fundraiser held Oct. 30 in Sanford was disrupted by masked Proud Boys protesters.
The analysis shows increasingly violent rhetoric and incidents as the year progressed, including the firebombing of a Tulsa donut shop that had hosted a drag event in October.
Within the past two weeks, legislation targeting public drag performance was introduced in Tennessee and Texas, leading to a total of eight proposed anti-drag bills this year.
The states with the highest number
of drag events targeted by protests and threats in 2022 were North Carolina (10),Texas (10), Illinois (8), Tennessee (6), California (6) and Georgia (5).
While many of the incidents were reported in smaller cities and towns in the South and Midwest, a number also took place in areas with higher LGBTQ populations and LGBTQ-inclusive communities. New York saw four protest incidents, three of which took place in New York City.
Some of the more violent or threatening incidents took place in Eugene, Ore., the suburbs of San Francisco and Oklahoma's capital, Tulsa. Events were also targeted in larger cities including the aforementioned New York, Philadelphia, Memphis, Dallas, Cleveland, Las Vegas, Minneapolis-St. Paul, Boston, Miami, Denver and Phoenix.
A number of the drag events targeted by threats and protests in person were first targeted by right-wing media outlets like Fox News and the Daily Wire, and social media accounts like LibsOfTikTok.
The outlets and accounts often misrepresented what would occur at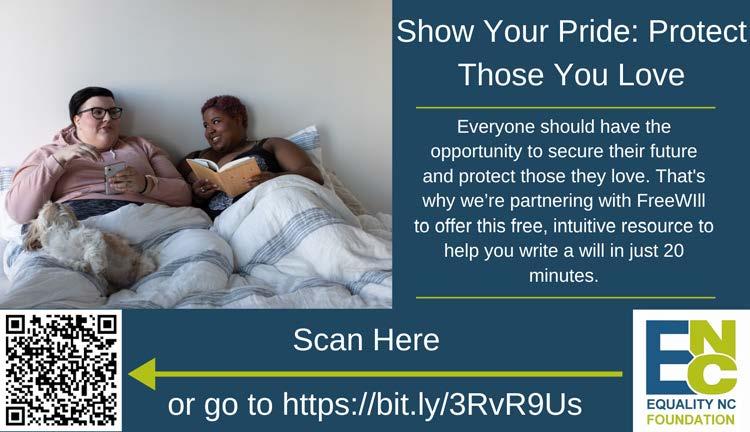 upcoming drag events, spinning them as harmful to children, and protests or threats would follow.
Another Media Matters analysis, in November, found that over the top misinformation about drag had ramped up on Fox News and the Daily Wire in the weeks before the Tulsa firebombing, with Tucker Carlson falsely claiming that drag queens "want to sexualize children," and the Daily Wire's Matt Walsh calling on police to "break down the doors" of LGBTQ clubs and arrest drag queens.
Sometimes the targeting came full-circle, with right-wing media hyping up negative attention ahead of an event and continuing afterward. In June, LibsOfTikTok targeted the Couer D'Alene, Idaho 'Pride In The Park' (where 31 anti-LGBTQ protesters were arrested) ahead of the event, saying that a 'family friendly drag dance party' was being promoted by the Idaho Satanic Temple.
Afterward, the account shared a doctored video of a drag performer that spread misinformation and falsely alleged indecent exposure during the performance, which led the drag performer to file a lawsuit in September. The LibsOfTikTok account was briefly
suspended by Twitter in September after news reports connected its posts to bomb threats made against children's hospitals that provide gender-affirming care to transgender youth, but the account was reinstated.
A number of incidents involved violence or weapons. Extremist groups like the Proud Boys, Patriot Front and local white supremacist chapters were involved in several incidents.
In Eugene, Ore., this October protesters carried semiautomatic rifles and threw rocks and smoke bombs.
In the Chicago suburb of Downers Grove, Ill., in September, a public library canceled a drag bingo event after receiving a threatening letter that included a bullet and the phrase "more to come."
In Memphis, Tenn., in September local leaders said Proud Boys were among the armed protesters that showed up to a drag event at the Museum of Science and Industry, forcing the event's lastminute cancellation.
In Sparks, Nev., in June children at the town library ran for safety from a Proud Boys protester carrying a gun.
In Couer d'Alene, Idaho, in June police arrested 31 Patriot Front members who had traveled from ten different states armed with riot gear and smoke grenades to protest a Pride event that had been targeted by LibsOfTikTok online.
GLAAD also reviewed legislative proposals in six states that aim to restrict or ban drag. In most cases, extremist politicians pointed to local drag events as the motivation for new legislation that would ban public drag performances such as those that take place at Pride festivals, or ban minors from observing drag performers, including library events such as Drag Story Hour.
This release has been edited for space limitations and additional information North Carolina details have been added by Qnotes staff. To read in its original form and in entirety, visit the GLAAD website. ::
4 Qnotes Dec. 09 - Dec. 22, 2022 news
Ten occurred in North Carolina, 124 reported nationwide
A Media Matters report from June found that Fox News had devoted more hours to targeting drag queens and transgender people than to coverage of the January 6 insurrection hearings. Connie J. Vetter, Esq. Attorney at Law, PLLC Your LGBTQ+ Law Attorney serving Clients from across North Carolina Talk/Text 704-333-4000 or online
While talking to a local reporter, anti-LGBTQ 'Proud Boys' cover their faces at a recent protest in Sanford, NC. PHOTO CREDIT: Screen Capture
Can we count on you?
Qnotes needs to raise $10,000 to support local LGBTQ news and information
By Jim Yarborough Publisher
In 1983, a group called the Queen City Quordinators started publishing a small, monthly newsletter named "Q-Notes" to serve the Charlotte LGBTQ community. The newsletter only ran for a short time, as a print newspaper with its first issue publishing in June 1986.
Today, Qnotes and QnotesCarolinas. com is the only surviving LGBTQ news organization in the Carolinas. With a biweekly print edition and robust online presence, we are your source for LGBTQ local news, voices and community.
We know readers like you understand the importance of this work. We need your help more than ever to serve the local LGBTQ community and create a welcoming space to connect and share our unique and diverse stories.
Since the start of the COVID pandemic in 2020 over 360 newspapers have closed in the United States. We are still here serving our community.
I'm asking for your support to raise $10,000 for the Carolinas LGBTQ Journalism Fund, a project Qnotes launched in 2021 to protect LGBTQ repre-
sentation in the local news ecosystem and create a center for community where our stories are celebrated.
This includes the following initiatives:
Solutions Journalism– As an LGBTQ news organization, service to the community is above all else. Our most recent project "OUTlook: Finding solutions for labor and workplace equality" is just one example of how our reporters are investigating solutions to the challenges that LGBTQ people face.
Arts & Culture– The LGBTQ community is vibrant. Our dedicated reporting covers the music, the film, the local artists and more that showcase queer culture in our communities.
Democracy – Voting is key to securing our freedoms. Qnotes provides the information you need to participate in our democracy and over the course of two years,
will further examine how our rights are at risk as we head to 2024.
Qnotes Connect –Launching in 2023, this series of programs and events will build stronger connections between our journalists and the community, and are designed to center the voices of LGBTQ residents in all of our work. We'll be announcing our kick-off event in January soon.
This holiday season, there are many worthy recipients of your support. I hope you will join me in supporting the paper. With a history that dates back nearly four decades, Qnotes is the only news source in Charlotte that is written by and for the LGBTQ community.
There are many ways to give:
1. Through a partnership with Local Media Foundation*, you can make a one-time tax-deductible contribution at givebutter.com/qnotescarolinas. Your support directly benefits the Carolinas LGBTQ
Journalism Fund program and protects LGBTQ representation in local news.
2. Become a monthly supporter at qnotescarolinas.com/support-our-publication Supporting monthly will m is a great way to ensure that you're helping keep local community-based LGBTQ journalism alive.
3. Encourage others to give by sharing this information with your friends, coworkers, family and more. Encouraging support also lets others in our community know why our visibility and representation in media matters so much – especially at this time.
Every gift matters. Whether you can give $1 a month or make a contribution of $500 or $1,000, you join a small group of local citizens who have said that local LGBTQ journalism is important.
Let's do something big together!
*The 2022 Local News Fund is a program administered by Local Media Foundation (LMF), a 501(c)(3) organization affiliated with Local Media Association. The purpose of the program is to allow independent and familyowned news organizations to solicit tax-deductible donations from their communities for journalism projects that focus on critical local issues. Contributions to this program are taxdeductible to the full extent of U.S. law; please consult a tax advisor for details. ::
Charlotte Gaymers Network heads for San Francisco
LGBTQ gaming group will create arcade for Creating Change conference
By David Aaron Moore Qnotes Staff Writer
The world changed a lot during the pandemic. One of the things it impacted the most was how we interact with the world around us.
Many of us became practically homebound, oftentimes working from our residence, socializing over the internet and going out as little as possible. It was during this time the Charlotte Gaymers Network (CGN) was born.
CGN was originally conceived to fill the lack of in-person connectivity created by the pandemic for individuals in the LGBTQ gaming community. In the two-and-a-half years since, it has since grown by leaps and bounds.
According to Executive Director Jonathan Barrio, it's now recognized as the largest LGBTQ gaming group in the country.
With an estimated membership of around 2,000, the nonprofit organization sums up their original statement of purpose on their website as follows:
"The Charlotte Gaymers Network (CGN) was founded by friends Jonathan Barrio and Zach Smith, who identified a need in the LGBTQ+ community to stay connected to one another in the midst of a world altering pandemic.
"Founded on July 6, 2020, CGN strives to create an inclusive environment of folks
from all walks of life who are united in our passion and love for all things gaming. Group members enjoy board games, tabletop games, video games and the social events that bring us together.
"Our events take place in Charlotte, N.C., and its surrounding areas. Our members are diverse, enthusiastic to meet new friends and most importantly – welcoming. We hope to see you at an event soon!"
These days CGN's purpose has grown far beyond their initial intent. Because of the notoriety they captured as the largest LGBTQ gaming group in the country, they've been invited to take part in the upcoming Creating Change Conference, and they're asking members and friends to help raise $5,000 through GoFundMe. com. The funds will cover a portion of the expenses for travel, lodging and some of the other necessities that are required for such a trip.
Organized by the National LGBTQ Task Force, the Creating Change Conference is the nation's foremost political, leadership and skills-building conference for the LGBTQ movement, created to train and mobilize thousands of activists across the nation to continue the effort for LGBTQ equality and stop violence and discrimination.
The event will take place at the Hilton Union Square in San Francisco Feb. 17-21, 2023.
"We will be sending six CGN staffers to San Francisco to take part in the Creating Change conference to create a gaming
arcade," Barrio explains excitedly.
The arcade will include 10 game stations that boast multiples of Nintendo Switch and PlayStation 4. In addition there will be 25 table games, among them Scrabble, Risk and Battleship.
"On Saturday night we'll be presenting a Jeopardy event," Barrio continues. "And we'll be bringing in Jeopardy winner Amy Schneider to host."
For the uninitiated, Jeopardy is an American TV game show that's been on the air for nearly 50 years. Contestants are given clues and hints about the topic at hand in order to construct the answer, which is then posed by the contestant in the form of a question.
Schneider is well known for her winning streak with 40 consecutive games during a two-month period on the program between November 2021 and January 2022. She is the most successful woman and most successful transgender contestant ever to compete on the program winning an estimated $1.6 million.
For the event, Barrio and fellow CGN
member and head of Event Production Noelle Reed will be driving the group's highly decorated and immediately recognizable 2020 GMC Savannah van from Charlotte to San Francisco, while the other members will fly.
"That's 5,500 miles there and back," says Barrio. "We'll be gone a total of eleven days."
In addition to the regular events CGN hosts, they've made financial donations to other nonprofits, as well. Earlier this year they were recognized by the local publication Queen City Nerve with City Life Reader's Pick awards for Best Non Profit, Best Local Activist Group, Best Business Instagram and Best Facebook Page.
For more details on how to donate to their efforts to raise funding for the work with the Creating Change conference, visit their Facebook page, or their website at www.charlottegaymersnetwork.com.::
Dec. 09- Dec. 22, 2022 Qnotes 5
news
Charlotte Gaymers will drive this 2020 GMC Savannah cross country from Charlotte to San Francisco. PHOTO CREDIT: Courtesy Charlotte Gaymers
Charlotte Pride looking to hire a new communications director
Charlotte Pride, one of the largest annual LGBTQ pride celebrations in the southeast, has released a statement that they are seeking a new communications manager to join the organization as a part of their leadership team. According to the organization's leaders, the ideal candidate will bring with them a mix of experience in communications and marketing, as well as experience in complex event/program management and in LGBTQ community organizing.
Charlotte Pride made the announcement following details in their newsletter that longtime staffer Matt Comer, also a previous editor of Qnotes, would be resigning from the communications manager position, but remaining "over the next several weeks" while the search to hire another employee to fill the role continues.
"There is no other more honorable and
more personally enriching opportunity than serving as an organizer for a local Pride movement," said Matt. "I am so honored to have been a part of this organization's journey. I am so proud of the work we've done together to live up to the spirit of Stonewall and to our greater LGBTQ Liberation Movement."
Comer joined Charlotte Pride as a volunteer board member in 2008 while still serving as staff editor of Qnotes. During that time, he oversaw Pride's media and marketing efforts. After several years of volunteer service, Comer became one of the first permanent, full-time staff members.
During his time with the organization, Comer helped grow the Charlotte Pride Festival and Parade from a crowd of 10,000 in 2010 to a reported 275,000 in 2022. In 2019, Comer was presented with Charlotte Pride's Stonewall Award, a
A year later and still no trial for man who caused death of married gay couple
It's been just over a year since Luke and Restin Drawdy were killed in a car accident in the 9700 block of North Tryon Street in Charlotte's University City area.
The two men died shortly after 9 p.m. on Nov. 23, 2021. Then 26-year-old driver Thomas Nix, who was reportedly driving while impaired, slammed into their 2011 Audi Q5 with his 2017 Volkswagen Golf GTI while driving at a high rate of speed. Luke and Restin Drawdy, who were attempting to turn left onto North Tryon St. from a side
entrance of the shopping center Terraces at University, were killed instantly.
Nix suffered minor injuries in the accident, which resulted in two days of hospitalization. He was then placed under arrest on Nov. 25 at 7:18 p.m. and charged with two counts of felony death by vehicle, reckless driving and driving while impaired.
He was released on $21,000 bail less than five hours later on Nov. 26 at 12:11 a.m.
But the list of criminal charges filed against Nix didn't end there. Barely two
recognition given to community members with a demonstrated, longtime service to Charlotte Pride and the local LGBTQ Pride Movement.
"Matt's ability to work with key stakeholders within the community to advance
months later, two additional charges were added: felony second degree murder for the deaths of both Drawdys.
Although it's unclear why, Nix's court date was not scheduled until Nov. 17. That has since been postponed until Feb. 16, 2023.
As reported in Qnotes last year, Luke Drawdy was an active member of the Gay Men's Chorus of Charlotte and both had been a part of Stonewall Sports. Professionally, Luke worked in finance as an assistant vice president at Bank of America. Restin was an engineer with Verizon and also taught classes in advanced physical fitness.
The Drawdys were reportedly a happy
LGBTQ+ rights and visibility in Charlotte and beyond is well known and highly valued and appreciated by Charlotte Pride," said Clark Simon, president of the Charlotte Pride Board of Directors.
"During [his] years with Charlotte Pride, he … held multiple positions working to showcase the diversity and vibrancy of our community, to ensure our voices were heard and to make evident we are a valued part of this community."
"Charlotte Pride has been lucky to have such a dedicated and passionate leader," said Daniel Valdez, a Charlotte Pride board member and past board president.
"His work has positioned Charlotte Pride as a trusted voice in our region and set a solid foundation to tell the important story of our impact. I thank him for his many years of service to Charlotte Pride." ::
https://bit.ly/3Y3Jkdk
— Qnotes Staff
Rep. Madison Cawthorn (R-NC) made a rare appearance in Congress to give his farewell address in the final days of November. The 27-year-old lost his primary election earlier this year to Chuck Edwards, who went on to win the general election against out candidate Jasmine Beach-Ferrera.
Cawthorn's message? Americans need to be manlier.
"Our young men are taught that weakness is strength, that delicacy is desirable, and that being a soft metrosexual is more valuable than training the mind, body and soul!" he said on the floor of the House of Representatives. "Social media has weakened us, siphoning our men of their will to fight."
"Will you reclaim your masculinity?" he barked at the mic. "Will you become a man to be feared, to be respected, to be looked up to, or will you let this nation's next generation be its final generation?"
Cawthorn made a name for himself as one of the most extreme Republicans in
Congress ever since social media posts of him happily visiting Adolf Hitler's vacation residence and calling the Nazi leader "the Fuhrer" were leaked shortly after he won the 2020 election. He was also caught lying about having been accepted to the U.S. Naval Academy.
Women who went to Patrick Henry College came forward and accused him of taking female students on "fun drives," where he would drive recklessly and ask them intrusive questions about their sex lives.
"It didn't take long for women on campus to start warning one another: You don't want to be alone with him, especially in his car," Buzzfeed News reported at the time.
In the months leading up to his primary election, embarrassing videos and photos of Cawthorn were leaked to the media, showing him in women's lingerie, naked and humping a friend's face, and having a staffer – who he said was his cousin – grab his genitalia in a car. Cawthorn tried to respond to the various leaked images in a
long, rambling video he posted to Twitter.
"You are witnessing one of the first examples of a politician who grew up with a cell phone in their hand," he said in the video. "Most of my colleagues in Congress right now would not be serving in Washington if they grew up within a single mile of a cell phone growing up."
Cawthorn is an anti-LGBTQ extremist, saying that he has "traditional views" when asked about marriage equality. He also opposed the Equality Act, which would add sexual orientation and gender identity to federal civil rights legislation, because he claimed that it would fund abortion and take away parents' rights to prevent their transgender children from transitioning, neither of which is true.
Since losing his primary election, Cawthorn has made himself scarce at the Capitol. The Washington Post reported that he voted by proxy 86 times, allowing his allies – like Reps. Lauren Boebert (R-CO), Marjorie Taylor Greene (R-GA), Louie Gohmert (R-TX) and Matt Gaetz (R-FL) – to vote in his stead.
His website still describes him as married to Cristina Cawthorn even though they announced their divorce last December after less than a year of marriage.
"It is difficult to discern what Cawthorn has been doing for his constituents back in North Carolina's 11th district," the Washington Post reported last month, saying that his offices' phone lines have a recording that says that they are "no longer regularly staffed."
"He's not anywhere to be found," Michele Woodhouse, his congressional district's former Republican chair, told the Post. "I don't hear from anyone that there's any great interest in what Madison Cawthorn is doing."
This story appears courtesy of our media partner LGBTQNation. ::
https://politi.co/3B6T1xQ — Alex Bollinger
6 Qnotes Dec. 09 - Dec. 22, 2022 news
couple and well-liked by many in the Charlotte LGBTQ community. :: https://bit.ly/3iz3co5
— David Aaron Moore
Luke (left) and Restin Drawdy had been married for six years at the time of their death last in 2021. PHOTO CREDIT: Facebook
Charlotte Pride's current communications manager Matt Comer will remain with the organization while a search is launched to fill the position. PHOTO CREDIT: Facebook
'Mad' Madison Cawthorn, previously photographed in women's lingerie, tells Americans to be manly
Soon-to be former Rep. Madison Cawthorn (R-NC) recently gave his farewell address to Congress. PHOTO CREDIT: Gage Skidmore via Wikipedia
Popular drag performer Coti Collins dead at 60
Former North Carolina entertainer captured national notoriety with country music legend Reba McEntire
By David Aaron Moore Qnotes Staff Writer
He was born David Lohman on March 27, 1960, in Gallipolis, Ohio.
He worked in many fields during his lifetime, among them government, technology, medical and service, but that wasn't where his beloved LGBTQ community came to know him as the performer Coti Collins.
Between 1986 and 2020, she would go on to capture more than 20 titles and awards in the world of drag and female impersonation, including the coveted Miss Gay America in 2011. Her list of titles and awards in the field is impressive and shows just how dedicated to the art Coti Collins truly was.
Included in her achievements:
Miss Gay Kentucky USofA 2020
Prelim to Miss Gay USofA
Third Alternate to Miss Gay USofA Classic 2018
Miss Gay Maryland USofA Classic 2018
Prelim to Miss Gay USofA Classic
Fourth Alternate to Miss Gay USofA 2013
Miss Gay Georgia USofA 2013
Prelim to Miss Gay USofA
Miss Gay America 2011
Overall Male Interview, Solo Talent, and Evening Gown Category Winner.
(Promo-West Lifestyle Auditorium –Columbus, Ohio)
Miss Gay D.C. America 2010
Prelim to Miss Gay America 2011
Overall Gown and Talent Category Winner
(Town Danceboutique – Washington, D.C.)
Second Alternate to Miss Gay America 2009
Third Alternate to Miss Gay America 2008
First Alternate to Miss Gay America 2007
Miss Gay North Carolina America 2007
Prelim to Miss Gay America
First Alternate to Miss Gay America 2006
Miss Gay East Coast America 2006
Prelim to Miss Gay America
Miss Gay Mid Atlantic America 2005
Prelim to Miss Gay America
Miss Gay Florida America 2005
Prelim to Miss Gay America
Top Ten at Miss Gay America 2005
Miss Gay United States 2005 Emeritus
Top Ten at Miss Gay America 2001
Miss Southern States Continental 2001
Prelim to Miss Continental
Top Ten at Miss Gay America 1990
First Alternate to Miss Gay West Virginia America 1988
Prelim to Miss Gay America
Miss 1470 West 1987 (1470 West – Dayton, Ohio)
Miss Gay West Virginia America 1986
Prelim to Miss Gay America
Throughout her career, Collins was covered in Qnotes innumerable times, painting a picture of a growing artist who was committed to keeping her audiences entertained. Recorded performances of Coti Collins can also be found on Youtube.
As Collins, she enjoyed impersonating well-known performers from recent history, among them Judy Garland, Liza Minnelli, Dolly Parton and Lady Gaga, although there was one particular performer he became legendary for impersonating: Reba McEntire. Among all of Collins' achievements, the act that led to performing with and maintaining a friendship with the country music legend was likely Coti Collins' proudest moment.
McEntire posted the following message on Twitter in honor of her recently
departed friend:
"In the early 90s, I saw female impersonator Coti Collins/David Lowman impersonating me as part of the Cowboys LaCage show in downtown Nashville. He was incredible. When we were coming up with ideas for our 1996 tour, we decided to take David on the road with us to help with the "Fancy" trick in the show. He would appear on one end of the stage lip synching to my live vocal and then pyrotechnics would shoot down the length of the stage and I would pop up on the other end in my red dress on a lever that would fly me over the audience. We've stayed in contact ever since and I was so saddened to hear about his passing this week. We recently had the chance to visit for a few moments and I am so glad we did. Rest in peace, David."
David Lohman, who gave the world Coti Collins, passed away Nov. 14.
In addition to many friends, fans and rescue animals he helped along the way in his latter years, Lohman is survived by: mother, Sandra Jean (Richie) Fierbaugh; stepmother, Ella Jean (Meadows) Lowman; brother, William Mark Lowman (Angela); sisters, Melinda Lee Wooden (Don) and Lori Lynn Lowman; half-brother, Benjamin Meadows Lowman (Melinda); half-sister, Allison Underwood; stepsister, Jennifer Lee (Badgley) Young; and stepbrother, Dalton D. Badgley.
In lieu of flowers, and at Lohman's request, a donation to the humane rescue organization, www.chasehealingfund.com is preferred.
A memorial service to honor the life and career of David Lohman/Coti Collins life will be held at 2:00 p.m. Saturday, Dec. 10, at Snodgrass Funeral Home at 4122 MacCorkle Dr., in Charleston, W.V. The family will receive friends one hour prior to the services.::
Dec. 09- Dec. 22, 2022 Qnotes 7
Coti Collins was a popular performer and title holder in local and regional drag pageants and clubs. PHOTO CREDIT: Facebook
Out of Collins costuming and visiting with musician and friend Reba McEntire.
news
PHOTO CREDIT: Facebook
Charlotte Trans Health named as Qnotes' Organization of the Year
City's outstanding nonprofit has provided 10 years of affirming healthcare
By L'Monique King Qnotes Staff Writer
Qnotes is proud to announce Charlotte Trans Health Group as Organization of the year. Coincidentally, it comes in the same year they're celebrating a monumental decade-length anniversary of Trans health care community service.
Back in 2012, during the month when most folks were celebrating the New Year and making resolutions to do some things differently and better in their lives, 13 friends all focused their energy
providers in place to care for the gender diverse clients she enjoyed serving for so long.
At that time, the group of medical professionals were intent on collaborating, to discuss best practices in transgender healthcare, share new information and review complex cases. We doubt many could have imagined that goal would morph into the integrative care collaborative CTHG is today, which now boasts over 50 professionals.
Indeed, it was uncharted territory many gender diverse Charlotteans are happy to have explored by such skilled and compassionate professionals.
NeShaun Rice is one of the individuals
recommended her once I shared with him that I'd made an appointment."
Beverly "Mecca" Moss, LCMHC-S LCAS-A, is a founding Board Member of CTHG. She's a practicing therapist and a staunch trans advocate who never minds being the loudest voice in the room and speaking for those whose voices have been oppressed for far too long. For Rice, the group's offerings are invaluable. "It's important because there are a lot of women in different walks of life who do not have access to care that is life sustaining." Fortunately, Rice is no longer one of them.
Neither is Costner, who reflected on what it means for the network to be
transgender community."
That experience led Costner to the network of healthcare providers at CTHG and she's so pleased she connected with them. "Going forward, I'm hoping that the network becomes more and more accessible to people. I heard about them word-of-mouth; someone told me to look up trans health care online and that's how I found them."
Costner, and anyone who happens to land on the group's website at https://www. charlottetranshealth.org in search of affirming providers, will find a user-friendly site as comprehensive as the services offered by the group.
Once there, users will find they're able
on making life better for others.
This group had pictures on their vision boards very different from most. It was at this time, when Charlotte's transgender healthcare landscape wasn't much to celebrate, that five hormone prescribing providers, seven mental health professionals and a surgeon came together to form CTHG.
Back then, Dr. Lisa Griffin, a psychologist with 15 years of experience and dedication to serving a diverse population of clients was planning on moving out of the Charlotte area. Griffin couldn't imagine leaving the region with the void her absence would have created without first making sure there would be a strong and competent community of
benefiting from the group's formation. Mary Costner is another. In celebration of the group's 10th anniversary, both were more than willing to share their thoughts on what the group has meant to them and so many in the area.
Rice, who is relatively new to receiving services from CTHG says she learned about the group by accident. "I was looking for a gender therapist because I needed a referral letter from a mental health professional in order for my insurance to approve my surgery. I was specifically looking for a provider of color. I went to Psychology Today's website, and Dr. Moss was the only one that I found as a gender therapist. My primary care physician actually has a relationship with Ms. Moss and
celebrating 10 years of service. "It means a lot, because in this day and age there's still a lot of pushback towards the LGBTQ community, especially the trans community. So it means a lot, it's been a blessing."
She continued to share a story that, unfortunately, is all too familiar to a gender diverse and Queer community that still struggles with finding competent and compassionate professionals to provide care in a responsible and dignified manner.
"I live in Gastonia and had a therapist that didn't know anything about the trans community," Costner explained. "Honestly, it was a shock. It was 2016. I thought people who had been through college and knew something about psychology would be familiar with the
to refine their searches to particular needs like a provider's level of competency, the area of town where particular services are being offered, the age of clients being catered to and accepted insurance.
For those who aren't looking for services but aim to provide them or simply gain knowledge and information there's plenty to delve into and access as well. Through their website the group also offers membership, community resources and information on areas of interest like Medical Care & HRT (Hormone Replacement Therapy), Affirming Surgery and more.
As valiant as these efforts are, work like this doesn't come without challenges. When asked about what challenges
8 Qnotes Dec. 09 - Dec. 22, 2022
feature
CTHG Staffers pose for a group portrait in 2020. PHOTO CREDIT: Courtesy Charlotte Trans Healthcare Group
the group has faced, founding member, past President and current Access to Care Program Chair Holly Savoy, PhD responded without hesitation: "The current political climate."
"There's a growing need for services," she added. "Growth as an organization has joys and challenges in trying to rise to meet the need. Growth includes finding
member providers of different competency levels. We're always trying to ensure that our clients have providers that can not only meet the needs [but] who also have the willingness to develop competency of being inclusive and understanding of the intersectionality of all folks that we serve, especially considering that affirming clinicians may not necessarily
have staff who are on the same page with these ideals."
Fellow founding member Moss echoed Savoy's sentiments.
"It's more than just physical health. It's also about education and advocacy," she offered.
CTHG actively educates and advocates by providing training to work with the trans community, which Savoy said is sorely lacking in the curricula of undergraduate, graduate and medical schools.
Moss points out the importance of partnership, along with education. "That's been key from the beginning," she says. "So we show up in places like schools and the judicial system, as well as the political arena to support our clients and other affirming community agencies like Charlotte Black Pride, Time Out Youth and Transcend Charlotte to assist them in advocacy."
Both Savoy and Moss have confirmed time and again how excited they are to continue to be part of such a dedicated
and effective group over the past 10 years, and as the organization looks toward the future, there is hope and anticipation for a continuing diversity among leaders and clients and a fully funded, year-round access to care with pro bono direct services and programs. ::
Dec. 09- Dec. 22, 2022 Qnotes 9
Past CTHG President and current Access to Care Program Chair Holly Savoy, PhD.
PHOTO CREDIT: Courtesy Charlotte Trans Healthcare Group
Celebrating ten years: CTHG staff at T.H.E. Night this past October. PHOTO CREDIT: Courtesy Charlotte Trans Healthcare Group
Nonprofits and The Great Resignation
Addressing staffing challenges of a helping hands industry
By L'Monique King Qnotes Staff Writer
It's no secret that nonprofit organizations have traditionally had high turnover rates. During the COVID-19 pandemic, many nonprofit and for-profit organizations had to close their doors (completely or partially), which resulted in job losses in great numbers.
Some of the more fortunate employees who were offered the opportunity to work (fully or partially) on a remote basis were lucky enough to maintain their positions. Eventually, as life regained some semblance of normalcy and COVID rates dropped, many organizations left standing reopened with the expectation of a fully returning workforce. It's unlikely that anyone, save Texas A&M University Associate Professor of Management Anthony Klotz, and perhaps a few others, saw the Great Resignation that was to come. Klotz, after all, coined that phrase.
About two years ago, Klotz used the phrase "the Great Resignation" to describe a wave of mass resignations he predicted would occur as a result of four noticeable trends.
• Many workers delayed leaving their jobs during the pandemic due to uncertainty.
• Widespread burnout was reported among the workforce at large.
• Workers were re-evaluating priorities and values.
• Some workers were reluctant to give up remote work.
Not long after Klotz's forecast, America's employment sector saw firsthand the power behind his words and prediction. In November 2021 alone 4.5 million Americans quit their jobs with a yearlong total of 68.7 million, the U.S. Bureau of Labor Statistics reported.
A year later the numbers haven't changed much – with 4.2 million quitting their jobs in June 2022. These numbers look at the workforce as a whole, but what's important to note here is that the nonprofit arena is part of those statistics and certainly not immune to frightening labor statistics that impact us all.
For a deeper understanding of the staffing challenges faced by nonprofit organizations, Qnotes spoke with Brian Collier, Executive Vice President for Foundation For The Carolinas (FFTC). The organization, founded in 1958, serves as a catalyst for philanthropic activity in a 13-county region and is a driver for major civic efforts. They offer innovative solutions that help individuals, nonprofits and companies achieve their charitable goals.
Part of Collier's job at FFTC is ensuring that the foundation's grants are effective while doing whatever needs to be done to make sure that nonprofit organizations have the capacity to carry out their work. Needless to say, staffing
is a big part of that.
Collier shared some disturbing observations gleaned from about six months of speaking and meeting with nonprofit organization leaders on staffing challenges. During the conversation he explained how people view the impact of what he called "market forces" (inflation, cost of goods, supply chain availability, salaries, benefits, rent and more) on for-profit businesses, but don't understand how that impacts nonprofits.
During a thorough synopsis of the situation, Collier explained, "For some reason many people think nonprofits are immune to some of the challenges other businesses face. The problem is a for-profit business can raise product or service prices or lay people off to compensate for market forces. A nonprofit organization can't do that."
With many nonprofits falling into the category of human services providers, raising costs and layoffs aren't a realistic option for them as they offer programs and facilities for meeting basic health and welfare needs for poor, sick, elderly or underserved communities.
So why not just do some fundraising by soliciting donors? According to Collier, donors don't always understand the complexity of the issue. They have a hard time understanding how things like wage inflation impact a nonprofit's bottom line.
"In other words, it's costing more to
hire people, it's costing more to retain people. In many cases, the nonprofit can't compete with the benefits package a forprofit organization might be offering.
"When you think about the opportunity that is being presented to some people in the nonprofit sector, where they can work fewer hours for better benefits, for better pay, and can work in an office or even remotely, when you contrast that with longer hours, lower pay, fewer benefits and a job that usually requires them to listen to and work with people who are experiencing great challenges in their lives [such as high degrees of trauma and despair], it becomes very difficult for people to remain in the nonprofit sector, and I can't fault them for making that decision even though our community is poor with the loss of these great people."
He continued: "When a donor looks at the financials for a nonprofit, they immediately look at the salary lines and are critical of that, when they need to realize programs are run by people. Overhead and administrative fees are not bad words. They are essential to the effective running of a nonprofit. No [well run] business would function without a marketing department, but somehow, we're always critical of a nonprofit when it comes to these things."
What can be done? Are there any solutions? Of course, there are. Though there aren't any quick fixes, Collier did offer some
guidance on how to stave off mass resignations and retain nonprofit employees.
"First and foremost, awareness of the situation is paramount right now. I think a lot of people in the donor community, or the [for-profit] business community, are unaware of the situation impacting nonprofit organizations. They're aware of what's happening in their own companies but sometimes don't think of nonprofits as a business subjected to the same forces."
As one who is closely connected to grant funding, he encouraged a more creative approach to the solicitation and use of those funds, "…think about things like more unrestricted dollars, like grants that aren't restricted to specific programs"
Collier's final suggestion was one he called "not tangible," as it was directly connected to treating nonprofit leaders with respect. His how-to was simple, "Have them at the table when decisions are made, send the message that you value what they do. They just want to be treated with a level of respect for what they do. Our country has made the decision that nonprofits should provide a number of essential services for people, like housing and serving the homeless, but they don't compensate those organizations at a level that is commensurate with that expectation. They're forced to function day by day even though we have this expectation that they are the first line of defense in providing these services."
To those often unappreciated and overworked nonprofit leaders struggling to maintain staff while continuing to offer valuable services, Collier offered a gentle reminder, "The draw to nonprofit is always mission. If you're drawn by mission and impact, a nonprofit has to figure out what is the best compensation package that can be put together. But I think we've created a scarcity mindset, wherein they're almost afraid to suggest that their employees get certain benefits or they're apologizing for offering their employees decent benefits and decent pay.
"That mentality has to go away. Much of this responsibility rests with an organization's board of directors. They should be encouraging the nonprofit leaders to put together compensation packages for their employees to ensure they can attract … the best of the best."
As staffing becomes more of an issue for nonprofits, so does the burnout suffered by leaders and remaining staff. That said, it's important to note that benefits come in many non-monetary forms as well. Being encouraged and offered incentives that include self-care and a better work life balance are benefits many employees seek. In the end all suggestions combined offer great hope for retaining staff who are healthier, happier and more productive in serving those who need it most. ::
10 Qnotes Dec. 09 - Dec. 22, 2022
feature
Brian Collier, Executive Vice President for Foundation For The Carolinas. PHOTO CREDIT: Facebook
Dec. 09- Dec. 22, 2022 Qnotes 11 We
PERO PUBLIC HEALTH HOTLINE:
HEALTH.MECKNC.GOV
care about you and your family. The new COVID-19 booster is free and now available at Mecklenburg County Public Health locations and at most pharmacies in our community. Make sure you are up to date on your vaccinations and take a COVID test before gathering. If you test positive, stay home and get treatment. Visit our website or call our hotline for more information and to find vaccination locations near you. Covid doesn't care, but we do.
980-314-9400
For nonprofits like Crittenton, food donations need planning and the magic of human connection
Donations from Trader Joe's, Food Lion, Harris-Teeter and
The executive chef and the CEO of Crittenton have an interesting problem. They need to feed 40 to 45 people every day — women in challenging situations who lack support, and the staff members who help them. They don't have a lot of resources.
If you are Tawaan Ward or Diane Thompson, your networking skills help you find food. It turns out that for Crittenton, Trader Joe's is one of its most reliable resources. Other Charlotte-area supermarkets providing food donations to nonprofits include Food Lion, Harris-Teeter and Publix. But the logistics of food donations require more planning than people realize.
A national organization established 127 years ago, Crittenton provides health, educational and social support for single women, adolescent girls and their families. The Charlotte branch started in 1903 and now offers five programs: maternity, aftercare parenting education, a residential mother-child program for young mothers ages 14 to 21, independent living for adolescent females ages 16 to 21 and vocational education.
A little over 30 women live at the facility. Just after Thanksgiving, Ward and Thompson spoke with student reporters Simone Feast and Hannah Tracy about how they feed everybody.
When did you start working with Crittenton and why?
Diane Thompson, chief executive officer: I have been there for a little over 40 years. As a social worker, I really wanted to help people and get involved with the community.
Crittenton is a residential program where we house girls and women and their children who have found themselves in situations where they don't have a lot of support. Many of them are home-
Publix go a long way
By Simone Feast and Hannah Tracy, Queens University News Service|Contributing Writer
less, most of them are victims of trauma, some have mental health issues, and just a variety of different things that they experience. And our food service program is there to provide food for them. They all live there. We serve three meals a day and two snacks. And we have a really strong
focus on improving nutrition and serving them healthy food and serving a lot of fruit and vegetables that are fresh, and reducing sugar.
Why is the menu important?
Diane Thompson: Lots of group service programs serve meals. We are probably one of the front runners in terms of focusing on making those meals healthy. Lots of times it's focused on cost. And it's not always the least expensive to serve healthy food. So we have made a commitment internally that we want to make our program healthy.
What challenges do you face when partnering with food providers such as grocery stores or restaurants?
Diane Thompson: The first challenge is forming a partnership. And that has a lot to do with just your networking and getting out in the community and making people aware of what your needs are, what the program's about. It started off with a relationship that I had with someone married to a
manager at Trader Joe's. The challenge is figuring out what those opportunities are to begin with. There are also some internal challenges. One of them is time. You have to have the time to be able to send somebody to go get the fresh fruit and vegetables. And that takes them out of our kitchens where they might be cooking or supporting other staff. So you have to create a schedule that allows you to take advantage of the donation. And I think it's a challenge knowing that you show up there, and there's all this free food, and you have to figure out what you can use.
What else is tricky about food
donations?
Diane Thompson: Sometimes you might get word that a restaurant, for example, has food, and they're willing to donate it, but it's really last minute. They don't know that they have extra until you may have already cooked a meal for that time period. And you maybe don't have extra staff. For the most part, nonprofits run on a very tight shoestring in terms of budgets. And so we don't always have a lot of extra staff to be able to go at a moment's notice and pick up something that might be free, and that might save us money. We just don't have the staff to be able to do that without planning.
12 Qnotes Dec. 09 - Dec. 22, 2022
Diane Thompson and Tawaan Ward of Crittenton. PHOTO CREDIT: Queens University New Service photo by Hannah Tracy
An interior at Crittenton, a family services nonprofit in Charlotte. PHOTO CREDIT: Queens University New Service photo by Hannah Tracy
views
What does a typical workday look like?
Tawaan Ward, executive chef: I usually start my day around six o'clock in the morning. I go in, turn on all my appliances, make sure everything gets hot. Look and see what I have in the refrigerator from previous days. We do have a menu that's incorporated. But to save money, I use some stuff that we get from other venues like Trader Joe's, or just different places, and
[budget], according to the weeks. We can also go to Trader Joe's and get food which saves us a lot because produce right now is extremely high.
How did the pandemic affect your food program?
Diane Thompson: During COVID, all the restaurants had trouble hiring staff. So they just kept raising the amount that they were willing to pay on an hourly basis. When that
leftovers are incorporated into the menu. I prepare the food and get ready to serve the food around eight o'clock. Then call for breakfast, and the clients come down and we serve.
Why has Trader Joe's been successful for you?
Tawaan Ward: I usually go there on Mondays and Tuesdays. They have a cart that comes out and is full with proteins, produce and meat. I see what I need, and I take it.
What is your budget?
Tawaan Ward: My monthly budget from Sysco [a wholesale food distributor] is $4,000, and that's in food. Paper goods are around $400. I would break it up
happens in the community, that becomes competition for a place like ours. They have a lot more money to play with. It's been a challenge to hire staff and to keep staff.
You said networking is important. Why is that?
Diane Thompson: There's always an opportunity for educating people. You might have a friend who might want to volunteer, and that person knows somebody who does something else. And it's just all about relationships.
This interview was edited for length and clarity.
Simone Feast and Hannah Tracy are students in the James L. Knight School of Communication at Queens University of Charlotte, which provides the news service in support of community news. ::
Dec. 09- Dec. 22, 2022 Qnotes 13 CONNECT. ENGAGE. EMPOWER. To Become a Member or Partner: 704.837.4050 www.clgbtcc.org info@clgbtcc.org
Trader Joe donations to Crittenton on a recent weekday. PHOTO CREDIT: Queens University New Service photo by Hannah Tracy
Tis the season
Concerts and performances bring holiday cheer to the Carolinas
By Qnotes Staff
It's no doubt that the Carolinas are ripe with performance arts and events this holiday season, providing something for everyone – especially after a two-year COVID-19 hiatus.
In October, Qnotes shared a full list of concerts and events to get you in the spirit. Here's a recap of events through the end of the year.
Christmastown USA
City of McAdenville
Through Dec. 26
Free
For 67 years, the small town of McAdenville, just west of Charlotte, has been attracting visitors to this holiday extravaganza that takes over nearly every house in the downtown area. You can choose to walk or drive through this winter wonderland, but whatever you decide make sure to plan for heavy traffic. Lights shine from 5:30 p.m. to 10:00 p.m. every evening. This event was named one of the "10 Best Public Holiday Lights Displays" by USA Today in 2020 and 2021. For more information visit mcadenvillechristmastown.com.
Speedway Christmas Charlotte Motor Speedway
Through Jan. 15
Tickets are $30 per car Spectacular is the word that pops up in conversations and internet searches when it comes to this light show, though that still seems like an understatement. As the event's name indicates, this light show takes place at Charlotte's famed race car speedway and features a dazzling and energetic display of over four million LED
lights decorating the 3.75 mile racetrack. The lights are synchronized to holiday music that you can play from within your vehicle by tuning into radio station 101.3 FM. In the center of it all is Christmas Village (open Thursdays through Sundays), an indoor event space with rides and games for children and holiday shopping and specialty foods for adults. Speedway Christmas also offers Drive-in Holiday Movies (also Thursdays through Sundays) on a huge 16,000 square foot screen with sound you can control by tuning into your car radio via 105.1 FM. This two month long annual light display truly has something for everyone. It's a must do for anyone wanting to impress visiting out of town guests, in laws and looking for something the kids will enjoy without driving you crazy keeping up with them. For more information visit charlottemotorspeedway.com
A Holiday Extravaganza North West School of the Arts Dec. 9-10
Tickets are $35
This event will bring together two of the Charlotte LGBTQ community's favorites to present musical selections for the holidays: the Charlotte Pride Band
and One Voice Chorus. The presentation is open to the public. For tickets visit onevoicechorus.com
The Nutcracker by Charlotte Ballet Belk Theater Dec. 9-10
Tickets start at $94
Looking to kick off the holiday season with a classic? Don't miss the famed Nutcracker performance by the Charlotte Ballet. A talented cast of 100 dancers promise to recreate the magic of The Nutcracker in this much-celebrated annual community production set during a snowy Christmas Eve. Borrowing from the Illusionist, this show begins with a town's local magician who gives gifts to local children. One of the children, Clara, receives a wooden nutcracker that comes to life. A war between mice and tin soldiers ensues while a festival awaits the children in the enchanted Land of Sweets. With colorful and elaborate costumes, choreography by Jean-Pierre Bonnefoux and rousing live music performed by the Charlotte Symphony, this show is sure to delight ballet and classical music fans of all ages. For
14 Qnotes Dec. 09 - Dec. 22, 2022
a&e
Members of Charlotte's LGBTQ One Voice Chorus. (Photo Credit: Facebook)
tickets visit charlotteballet.org.
Charlotte Symphony presents Holiday Pops Knight Theater
Dec. 16-18
Tickets start at $10 Create lasting memories with family and friends at this all-new immersive holiday concert experience! The Symphony promises that you'll be singing along to classic holiday favorites with the Charlotte Master Chorale and be dazzled by newer works like "Christmastime in Charlotte" and "The Polar Express Suite." The forecast calls for snow in the Knight Theater, but this concert will leave you with a warm glow. For tickets visit charlottesympony.com.
The 68th Annual Singing Christmas Tree
CPCC Dale F. Halton Theater
Dec. 11
Tickets range from $13-$45
This creative musical production has been going on for 67 years with this year being the 68th. The production literally showcases the largest singing Christmas tree you've probably ever seen. Well, it's not actually a singing tree – but on the other hand it is. What looks like a huge tree is actually an enormous stage prop with vocally talented performers placed in horizontal rows like ornaments – complete with human topper. As you might imagine, Christmas tune favorites are sung, and in years past there's been video commentary by adorable and funny puppets. It's a production that will definitely make you smile. For tickets visit carolinavoices.org.
Sugar Plum Brunch
Hyatt Centric Charlotte, South Park
Dec. 17
Tickets start at $66.60
Interested in an engaging and interactive event? How about a holiday brunch complete with holiday photos, a fashion show, live entertainment, dancing, give-aways and oh yeah…brunch will be served. So, prepare to arrive decked out in your best holiday attire for those photo ops and don't worry too much about that $513.75 ticket price. The higher rate is well worth considering if you plan to attend with at least seven others. You will need a reservation however, whether it's just you, you and your boo or you and seven of your favorite folks. For tickets visit bit.ly/sugarplum2022.
Hanukkah "Nailed It" Baking Challenge
Sam Lerner Center for Cultural Arts
Dec. 18
Not everyone celebrates Christmas. For some folks, this time of year isn't about the hubbub of shopping in stores bathed in red and green and snow kissed decorations. For many (particularly our Jewish community members and friends) the season is more likely celebrated with subtle blue and white decorations, a game of dreidel and good food. No matter how you spell it (Hanukkah or Chanukah), like most holiday celebrations, tradition, joy and food bring smiles to faces and people together.
Borrowing from the recipe for the Netflix show "Nailed It" this special Hanukkah event brings families together to compete in three rounds of a culinary tournament where competitors will recreate delicious and complicated cakes and confections in hopes of winning a prize and trophy. There will also be songs and a menorah lighting for all to enjoy. We couldn't find a ticket or entry price for this one but we do have an email contact at michelle.rusgo@ charlottejcc.org
Hip-Hop Nutcracker
Knight Theater at Levine Center for the Arts
Dec. 26-27
Tickets range from $19-$59.99
If you're not a big ballet or classical music fan, this contemporary version of the classic holiday show is for you. Directed and choreographed by Jennifer Weber, Hip-Hop Nutcracker celebrates its 10th anniversary this year with an opening by Hip-Hop legend Kurtis Blow. Show goers can expect dance performed to Tchaikovksy's timeless music, a DJ and a violinist. Like most traditional versions, Maria-Clara and the Nutcracker Prince go on a dream adventure battling a gang of mice, visiting the Land of Sweets and learning the lessons of the holiday season. However, progressive and imaginative bring this story from the past to the present and from Germany to New York City in a memorable, unexpected and vibrant manner. For tickets visit blumenthalarts.org.
Kwanzaa Charlotte
Various locations
Dec. 26 - Jan. 1
Kwanzaa is a seven-day African American cultural holiday designed to celebrate cultural heritage and traditional values with empowering principals and rituals. This annual citywide celebration is coordinated by a collective of individuals and organizations and designed to benefit the Charlotte community by centering the seven core principles of the holiday: Umoja (unity), Kujichagalia (selfdetermination), Ujimaa (collective work and responsibility), Ujamaa (cooperative economics), Nia (purpose), Kuumba (creativity) and Imani (faith). For a full list of events, times and locations visit facebook. com/kwanzaacharlotte. ::
Gay Owned and Operated
Charlotte's Oldest Independent Funeral Service Over 25 Years in Business
Sirviendo a la comunidad de habla Hispana Serving the Spanish speaking community
Envío – Nacional e internacional Shipping – Domestic and international
6300 E. Independence Blvd, Suite C Charlotte, NC 28212 24 hr. Death Calls
Bus. Office 704-563-4676 Fax 704-566-6430 24/7 704-563-7676
Mention this ad for a family discount CarolinaMortuary.CoM
Dec. 09- Dec. 22, 2022 Qnotes 15
With three shows, the Gay Men's Chorus of Charlotte performed for more than 350 people at St. Martin's Episcopal Church in Charlotte. The concert, titled "Believe," featured the 26-member chorus, joined by the newly formed Women's Chorus of Charlotte and an eight-person musical accompaniment.
PHOTO CREDIT: Chris Rudisill for Qnotes
Gay and sober
Facebook group gives birth to LGBTQ-focused recovery group
By Mykah Buff |Contributing Writer
What is now a global collective of LGBTQ folk in recovery, Gay & Sober (GS) initially began as a private Facebook group for gay and sober men in 2009.
Since then, what GS says is a "one-ofa-kind" recovery group, has blossomed into a worldwide online community that facilitates both online and in person sober events as well as being a hub of resources and support for LGBTQ individuals seeking recovery from alcohol and drug addiction.
"What started as a private group on Facebook called Gay & Sober Men in the summer of 2009 has mushroomed into what is now the largest recovery group of its kind on social media," GS organizers said in a statement.
Executive Secretary, Landon Harless said that things really started taking off in 2011 when GS CEO and Founder Christian Parker started a precursor to GS called Queer and Sober.
According to the organization's website, (gayandsober.org), the support group is a "one-of-a-kind" 501c3 non-profit organization that empowers community members to lead healthy, successful lives."
From GS organizers: "Gay & Sober has expanded to offer monthly free LGBTQ community workshops, a conference, and an official component in the pride festivities."
Those festivities include two annual events, an international conference that celebrates recovery, an LGBTQ contingent in the NYC Pride Parade and an alcoholfree dance party.
Harless says that GS events adapted to an online venue during the pandemic, an action he noted as being something many were grateful for.
"During the shutdown our online events were a pretty important part of recovery for a lot of people," Harless explained." We had online workshops and seminars that were offered during the shutdown that really helped people supplement their recovery program during times of social distancing."
GS also created an online sober support group in 2019 on Zoom that later changed to an in-person group in July of last year in response to COVID-19.
"The pandemic was really the main reason why we created the online group and was part of our response to COVID-19,"
Harless explained. "There are some events held that are geared toward a specific demographic of the LGBTQ community, whereas others are geared toward serving all LGBTQ individuals.
GS holds an annual event in New York City that focuses on the celebration of living a life in recovery from addiction. Several hundred men spend three days together for a series of workshops promoting health and wellness, have special guest speaker meetings and other entertainment.
"Once a year, we hold a special men's event in New York City that is devoted
to celebrating recovery from alcoholism and drug addiction," a GS spokesperson explained. "For three special days, hundreds of fellows are brought together for a weekend of innovative health and wellness workshops, big speaker meetings, spiritual growth and top entertainment."
The organization also sponsors a celebratory Pride Day for the entire LGBTQ community that includes marching in the parade and attending a nighttime dance and fireworks show held at the Hudson River.
In addition, the nonprofit recovery group also funds a scholarship program for alcohol and drug abuse treatment, offers an exhaustive list of LGBTQ 12-step meetings around the globe and provides ongoing and engaging health and wellness programming and messaging,
GS aims to celebrate diversity and stand up for newcomers in recovery.
"We proudly celebrate our community's diversity and advocate for those that are new to the journey of sobriety," the website states. Their mission is simple: to provide a safe, fun and enriching experience to the sober community. Our primary purpose is to encourage unity and enhance one's sobriety.
"The vision of GS is to lift up others, particularly those who are new in recovery, and to model a lifestyle that aids in the process of relinquishing individuals from addiction and shows them how they can lead fun, fulfilling and sober lives," the GS spokesperson continued.
"In the spirit of unity we come together to support and love one another and to show others – especially beginners – that it is indeed possible to be happy, joyous and free in sobriety." ::
16 Qnotes Dec. 09 - Dec. 22, 2022 Q-mmunity connections space starting at $22: call qnotes for details 704.531.9988
life
Gay and Sober: it is indeed possible to be happy, joyous and free in sobriety. PHOTO CREDIT: Adobe Stock
Oklahoma City Pride journey
By Joey Amato Qnotes Contributing Writer
Since I began Pride Journeys five years ago, I have had the incredible opportunity to visit dozens of destinations around the world. Some destinations I visited once, while others left such an impression that I yearned to return. Oklahoma City is one of those destinations.
I first visited OKC while on a road trip to Las Vegas. While I was only there for one night, it piqued my interest when I found out they have a viable gayborhood known as the 39th Street District. During that trip I stayed at a hotel in the neighborhood known as Habana. It has since been updated and rebranded as The District Hotel and served as my home base on this trip.
The property has changed a lot under its current ownership. The rooms especially have been modernized and are quite welcoming. During the summer months the hotel is known for throwing outrageous pool parties, drawing guests from miles around. There is also a nightclub, bar and lounge on property for guests to enjoy.
The 39th Street District is quiet during the day but really comes alive at night. There are no less than eight LGBTQ nightlife establishments in a two-block radius, putting the city's nightlife scene on par with major LGBTQ destinations.
Begin your evening with a cocktail at Apothecary 39. The friendly bar staff and patrons will always make you feel welcome. Next, head over to Indigo Lounge, a newer establishment with more of a NYC chic vibe. The owner of the bar randomly introduced herself to us and told us about her collaboration with her daughter to create an open and inviting space. She gave off such a positive energy that it made us want to stay there for a few more drinks. And by the way, the drinks in OKC are strong and inexpensive. A Grey Goose cocktail will run you about $7. You won't find that in NYC.
Finish off the evening at Angle's, the district's only true club. Angles is open Wednesday through Saturday, so if you
are in town during one of those days, be sure to swing by. The neighborhood also contains numerous murals perfect for those mandatory Instagram posts.
Everything shuts down in OKC at 2 a.m., so don't expect to party too late.
After a good night's sleep, head to the First Americans Museum. This was my first time visiting, and I was so impressed not only by the modern design of the building but also by the interactive nature of the exhibits.
First Americans Museum (FAM) celebrates the 39 tribal nations that call Oklahoma home, although only a handful are indigenous to the state. Many were removed from their homelands and relocated to "Indian Territory." The name Oklahoma actually derives from two Choctaw words, "Okla" and "Homma," meaning "land of the red people."
The museum's full-service restaurant, Thirty Nine offers a delicious brunch menu on the weekend. Some standout items include Blue Corn Blueberry Pancakes, the FAM skillet, and a hearty Mushroom Frittata.
After the museum, it's time to do a little shopping. Swing by queer- and femaleowned Common Dear for some rainbow inspired gifts, then head over to LGBTQowned Craig's Emporium. This is a gem collector's dream come true. The store is enormous and features a huge variety of gems, minerals and so much more. I literally didn't know which way to turn. The store is divided into different rooms, and you can easily get lost inside.
For the best views of the city, catch a ride on the Wheeler Ferris Wheel or go to Vast, located in the Devon Energy tower, the city's tallest building.
One of the hottest attractions in Oklahoma City is Factory Obscura, an immersive experience created by local artists. Guests are given 3D glasses upon entry to thoroughly enjoy the venue. I have never experienced anything quite like this. It's a combination of a maze, art installation and interactive playground. I'm not really sure how to describe it, but it was very cool and fun for all ages.
What many people don't realize about OKC is that it has a thriving Asian culinary scene. The Asian District contains dozens
of restaurants serving everything from traditional Cantonese cuisine to Vietnamese food, which is how it got its nickname, "Little Saigon." Try VII Asian Bistro, which is located in an unimpressive strip mall. But don't let the façade fool you, the food is delicious and inexpensive. I highly recommend the chicken lettuce wraps and moo goo gai pan.
Every time I visit, I like to walk by the Oklahoma City National Memorial, a site which honors the victims, survivors and rescuers of the Oklahoma City bombing which took place on April 19, 1995. A section of the old building still stands near the entrance to the memorial. The best time to go is early in the morning when you can take your time to walk the grounds without the crowds. It's a very somber experience which should not be missed.
If you happen to be in town on a Sunday, there is no better place to be than The Boom for "Gospel Brunch" starring Kitty Bob Aimes and Norma Jean Goldenstein. The drag duo had us rolling for the entire hour-long show. I was so impressed by the improv talent of the two entertainers. I was told the bloody marys are to die for.
Spend the rest of the afternoon exploring downtown Oklahoma City then head to the city's Paseo District, a quaint
neighborhood filled with shops, art galleries and restaurants.
Make a reservation at Frida Southwest, a modern restaurant featuring elevated Latin cuisine such as tuna tartare made with guajillo orange marinated ahi tuna, whipped avocado and pickled onion served with crispy corn tortillas. If you are in the mood for a heartier appetizer, try the short rib empanadas.
For an entrée, I recommend the Chilean sea bass served over a truffle corn and parmesan risotto, lobster beurre blanc and sautéed baby spinach. I've had Chilean sea bass before, but this dish ranks among the top I have ever tasted. And, of course, you must complete your meal with the Mexican hot chocolate cheesecake because calories don't count on this trip. The cheesecake is made with a hazelnut cinnamon brittle, chocolate dulce, and spiced cinnamon-ancho crust.
I feel like all I did on this trip was eat, but Oklahoma City's culinary scene has taken off in recent years, and the city boasts so many wonderful options outside of what they are traditionally known for.
Consider visiting during their Pride on 39th festival and parade, which is scheduled for June 2-4, 2023.
Enjoy the Journey! ::
Dec. 09- Dec. 22, 2022 Qnotes 17
life
Nighttime downtown Oklahoma City. PHOTO CREDIT: Unsplash
Riding the joy train with Amy Ray Indigo
Girls play Greensboro in January
By Gregg Shapiro Qnotes Contributing Writer
Whether out singer/songwriter Amy Ray is performing with longtime musical partner Emily Saliers as one half of the Indigo Girls, as she has since the mid-1980s, or going solo as she did with her solo debut "Stag" in 2001, you can recognize her instantly. Her distinctive vocal style, which suits whatever genre she's performing – folk, punk, Americana, or gospel – has become as much her trademark as the outspokenness of her lyrics. "If It All Goes South" (Daemon), Ray's exceptional seventh solo album is a welcome addition to her singular output, touching on themes of queerness and social issues, all performed in her warm and welcoming manner. Amy was gracious enough to make time to talk about the new album around the time of its release. [Indigo Girls (Amy Ray and Emily Saliers) perform on Jan. 13 at UNCG Auditorium in Greensboro.]
Gregg Shapiro: Before we get to your new album "If It All Goes South," I wanted to go back in time a little bit. Your 2001 solo debut album "Stag" and its 2005 follow-up "Prom" are firmly rooted in a punk rock/riot grrrl aesthetic. While the Indigo Girls are more than capable of rocking out, did you feel that the songs on those albums wouldn't have been a good fit for what you do with Emily (Saliers)?
Amy Ray: Yes. I think it was because of two things. One was the collaborators. Those were people I'm a fan of, most of them are people that Daemon Records (Ray's record label) had an association with, in some way or another. It was kind of like this other camp of people that were different from the collaborators that the Indigos would typically play with. It tended to be more studio accurate, in some ways. As opposed to that punk rock ethic which is music being from a different place, and accuracy maybe being less important than technical prowess.
GS: A little more DIY.
AR: Yeah! And I also think the subject matter, the songs were just a little more singular in a way that was hard to do them as the Indigo Girls and not dilute the message. As soon as you get us together, we really shift the other person's song, it becomes a duet. The subject matter to me was so specific and gender queer and punk rock edge, that it didn't feel like it would work. At that time, when I wrote (the song) "Lucy Stoners," Emily wasn't interested in doing some of those songs. She wasn't down with the attitude. Now, she would say, I'm sure just knowing her, that [laughs] she'd do it now. Because her attitude has changed. I was hanging out with and influenced by people that were from that DIY movement, and there was lots of gender queer conversation. It was a different place than Emily was in as a gay person. Emily can play any song [laughs] and I know. Now, I look back on all of it and I think I was, all the time, reaching
around to different collaborations because I love collaborating with different kinds of people. It always teaches me something. It's also a different itch that I get scratch.
GS: In terms of trajectory, to my ear, your most recent three solo albums – 2014's "Goodnight Tender," 2018's "Holler," and the new one, "If It All Goes South" (Daemon) – in addition to being alphabetically titled, feel like an Americana trilogy. Do you consider them to be linked?
AR: Yeah. I mean I didn't say to myself, "This is the third one and then I'll stop." But "If It All Goes South" was definitely a record where there was a thread from the other ones and some things that I wanted to achieve that I didn't feel like I was able to do on the other ones. I think I didn't even know that until we started making this one. This is more successful at combining a few of my punk-abilly influences into an Americana world. Also, some of that spontaneity we were starting to get on "Holler." Now that we've played together as long as we have as a band, it was at its peak on this record. I think we just needed to make a couple of records to get to that place. I like them all, but for different reasons. They do different things for me. This one gathers up all the loose ends of "Holler" and "Goodnight Tender" musically and ties them up and puts them in a different context, and almost raises the bar. Lyrically, I wanted to have songs that were about healing, a "you're not alone" kind of vibe, because of the time period that we had just been through. It's also the same producer (Brian Speiser) on all three, and we've worked together on projects. It
started off casually – "Hey, I've been wanting to do this country record with these songs. Let's do this together." We also had Bobby Tis, who had engineered the last one, and mixed this one. That made the whole experience like a closed loop in a good way. Because he engineered and mixed it, he got to bring his own sounds to fruition. We also went full-tilt on the tape, where the last two records we had, for budget reasons, had to transfer everything to Pro Tools and then mix in a Pro Tools session, and then transfer it back to halfinch tape. Trina (Shoemaker) did that. But this time we mixed to tape.
GS: Am I reading too much into the album's title "If It All Goes South," or is it a play on words, as in "goes south" as a direction and as deterioration?
AR: You're not reading too much into it. There's even more you can read into it, politically. When I was writing (the song) "Chuck Will's Widow," Georgia was the epicenter of some big political movement. When Warnock got elected and Abrams declared running for governor again, I was like, "Oh man, I'm in the right place for once." But we knew it wasn't always going to be easy. My perspective in that song was a couple things. "If it all goes South, count it as a blessing, that's where you are." Yes, it's directional, and also like, if things get really shitty, try to make the best of it, of course, it's what you tell your kids all the time.
GS: As any Indigo Girls fan or follower of your solo output knows, you have a history of playing well with others, in addition to Emily (Saliers), "If It All Goes
have a wish list of musical guests or how does that work?
AR: I usually have a wish list when I'm writing the song. Alison Brown, she's part of the band, so I always think about her banjo playing when I'm writing. She doesn't tour with us, but she's in the band. I started writing "From This Room" a long time ago, and I started writing it as a duet. I didn't have anybody in mind at that point, but I hadn't finished it yet. When I was finishing it for the record, I had just seen Natalie Hemby with The Highwomen and had also just had met her and Emily writes with her sometimes. So, I knew her and I was thinking about her voice. When I wrote "Subway," in part, in tribute to (the late DJ) Rita Houston, who had been so crucial. She and Brandi Carlile were super close. She really helped develop Brandi's career in being such an indicator station, getting other people on board. So, I was thinking about Brandi and the chorus vocals that would be there because I was writing kind of an ambitious chorus for me [laughs]. I'm like, "I'm gonna have to have Brandi in here!" For "North Star," that kind of gospel song at the end, when I wrote it and Jeff Fielder, the guitar player, and I were demoing it, I was like, "This is not right. There's another ingredient. I don't know enough about the kind of music I'm trying to write to do it." I got Phil Cook to come in, as a co-writer really, to finish the
18 Qnotes Dec. 09 - Dec. 22, 2022
South" is no exception with guest vocalists including Brandi Carlile ("Subway"), H.C. McEntire ("Muscadine)," Allison Russell ("Tear It Down"), Natalie Hemby ("From This Room"), and the trio I'm With Her ("Chuck Witt's Widow"). When you begin the recording process for an album do you
a&e
song musically. Fill out the chords and make it the gospel song I was trying to write. The only person I wanted to do this was Phil Cook. I am just very specific. Like Sarah Jarosz -- on this record in particular I wanted to get a mandolin player and I wanted Sarah to play mandolin. We're always covering the parts ourselves. Jeff's a great mandolin player, but Sarah Jarosz is a fucking prodigy [laughs]. Jeff's a prodigy on the guitar. He could play any instrument, including a great mandolin, but he'll say he's no Sarah Jarosz. It's like I envisioned who would be this group of people that would be together live. It's never like a wish list of, "Who's famous? Who can we get?" It's more a case of who are these songs geared towards, so that when they come into the studio, you don't tell them anything, really. They just do what they do great, and it works.
GS: You mentioned the late, queer, influential WFUV DJ Rita Houston, and I was wondering what you think the loss of Houston means for new artists?
AR: It's a huge hole in the universe of people that would take a new artist and sort of help develop them, take chances at radio, and give people that space. She also was a mentor to artists. She wasn't ever judging your art by whether you were gay or not, or what color your skin was. If the song wasn't a fit for the station, she would tell you why. It wouldn't have anything to do with whether you're this or that. If it was a fit, it also didn't have anything to do with this or that. She was a mentor in shared musicality. Being able to trust her and understanding how that taught you about
the terrain that you're in and who you can and can't trust in that way. The people that one day build you up and the next day cut you down because of your politics or who your audience is; those are not the people to look to for advice. Someone like Rita, who you can trust, was a very important barometer for the other kind of people you should be looking for. All of a sudden you find this human and you're like, "Oh, that's the way it's supposed to be. I'm going to make sure that when I'm moving through this musical ecosystem, the people that I try to be around and get to know and trust and look up to are like Rita Houston. Without that, the younger musicians have one less person in that arena who was a huge influence on so many people, and so many people in the radio and journalism worlds. You can't fill her shoes. You have to hope that there's enough other people out there that were influenced by her, that came up through the ranks that can do what she did and share that mantle.
GS: "Subway" ends with the line "This Georgia girl has got it bad for New York." With that in mind, could there be an Amy Ray or Indigo Girls musical on Broadway at some point in the future?
AR: [Big laugh] That's Emily's territory. She's working on some things. A couple of different musicals, and I'm not working on them with her. She's developing two different ones, and I think one of them has actually gotten some traction and some workshopping that's pretty important. There is a musical that a friend of mine from high school has been writing that's
really interesting and it's gotten a lot of workshops. It's still in the early stages. It uses Michelle Malone's music and my solo music. Then there's a movie coming out called "Glitter and Doom" which is a movie musical that's just Indigo Girls music. It's coming out next year, I think. We're still working on the final credits song.
GS: After the current Indigo Girls tour wraps up, is there a possibility of an Amy Ray solo tour?
AR: Yeah. We're booking dates in February for the South. I've tried touring in cold places in February, and it's hard [laughs]. We'll head up to the North in May. ::
Thanks to everyone who voted for Aldersgate for the Best of Charlotte awards. This is the fifth year in a row that Aldersgate, a non-profit Life Plan Community, located in East Charlotte, has taken home top awards in several categories.
While we take pride in our achievement as a community partner and these awards, our residents and community are the real winners. We work hard every day to make their lives better.
Located on hundreds of acres, Aldersgate is a 62+, entrance-fee, non-profit community that offers a variety of living options and amenities, including six dining venues, an indoor pool, salon and spa, wood shop, dog park, gardening, wooded trails and a picturesque lake. Plus, we offer a top-rated, full continuum of care.
Dec. 09- Dec. 22, 2022 Qnotes 19
3800 Shamrock Drive •
NC 28215
der sga te Wins Best of Char lo tt e in Fi ve Cat egori es :
all the colors of the seasons, are our
Go
Bronze.
Plan Community
The Indigo Girls (Left) Emily Saliers (Right) Amy Ray. PHOTO CREDIT: Jeremy Cowart
Charlotte,
Al
Of
favorites.
l d, Silver &
Life
• BEST PLACE TO WORK • BEST ASSISTED LIVING FACILITY • BEST INDEPENDENT LIVING COMMUNITY • BEST SKILLED NURSING FACILITY • BEST HOME CARE SERVICES
d in l ea rn ing m ore ab out ou r c o mmu ni ty, se rv ice s or empl oyment
es, pl ea se v
ateChar lotte. org o r c all
Assisted Living or Memory Care at
• Short-Term Rehabilitation or Skilled Nursing at (704) 774-4099.
If y ou're in tereste
oppo rtu n it i
is it Aldersg
(704 ) 318-2018. Contact
(704) 774-4171
20 Qnotes Dec. 09 - Dec. 22, 2022 704.977.2972 @TheDudleysPlace dudleysplace.org 704.948.8582 @MyRosedaleHealth myrosedalehealth.com We're always accepting new patients and all insurance types. Happy Holidays This year, give yourself the gift of good health.