BESTRATE GUARANTEE
BOOKNOW
Lagniappe Year
We welcome visitors with open arms into a country that is a cultural phenomenon, filled with traditional celebrations, great music, natural wonders and historical sites.
2023 promises to be EXTRA - a lagniappe year with more fun, celebration, mas' and discovery. These twin Caribbean islands welcome visitors with open arms into a country that is a cultural phenomenon, filled with traditional celebrations, great music, natural wonders and historical sites. The Ins and Outs of Trinidad and Tobago is a tourist guide, the best that we have to offer, from hotels and restaurants to annual festivals and hidden natural treasures. Our website and e-book offer real time updates that will ensure your visit is like no other, truly remarkable. So please enjoy your stay and remember to help us protect the pristine beauty of our beloved rainforests, mangroves, wildlife, rivers and seas. Welcome home!
Project Coordinators
Patricia Lewis
Soraya Gonsalves
Advertising Sales
Patricia Lewis
Marie Gurley
Kathleen Maynard
Michelle Nunes
Editor
Anna Walcott-Hardy
Layout
Shayam Karim
Patricia Lewis
Soraya Gonsalves
Design
Erin Brewster
Miller Publishing
Production
Shayam Karim
Soraya Gonsalves
Production Assistant
Vanessa Ramtahal
Patricia Lewis
Special Thanks
Horizons Art Gallery
The Art Society of Trinidad & Tobago (ASTT)
The LOFTT Gallery
Cover Photo
Gillian Rooks
Photo: Charlotteville Beach, Tobago
Published by Caribbean Tourism Publications Ltd.
15 Mucurapo Road
St. James, Port of Spain
Trinidad and Tobago
Tel: (868) 622-0738/9
Mobile: (868) 706-4650
E-mail: info@insandoutstt.com
www.insandoutstt.com
https://www.facebook.com/insandoutstt https://www.instagram.com/insandoutstt/
While every care has been taken in the compilation of information contained in this guide, such information is subject to change without notice. The publishers accept no responsibility for such changes.
Copyright © 2023 Caribbean Tourism Publications Ltd. No part of this publication may be reproduced in any form without the written permission of the publisher. All rights reserved.
Printed by: The Office Authority Limited
2
Visit our website insandoutstt.com Welcome Follow us on instagram @insandoutstt
Patricia
Photo: Maria Nunes
Sign up and enjoy worldwide discounts Download the app and discover Red By Dufry advantages, your duty free store's loyalty programme Show your QR code to start enjoying exclusive benefits
4 What's Inside Trinidad & Tobago 14 Festivals 24 Lifestyles 34 Health & Beauty 36 Explore 58 Accommodation 72 Entertainment 82 Restaurants Features 6 The Red House 8 The Making of the Grand Savannah 26 PatriARTism 38 Asa Wright 42 Sweet Sanctuary –NatGeo tours the Caroni Swamp 56 Alternative Tobago –12 Best-of-'Bago Discoveries 76 Meet A Trini – Jereem Richards 78 Windswell 80 Cracks in the Ceiling At a Glance
The Red House A Tale of Two Cities
By Anna Walcott-Hardy
The Red House, the country's cherished seat of parliament, stands proudly in the capital as a symbol of democracy, having been ground-zero to several watershed events over the years. The building has weathered riots, fire, insurrection and two restorations.
The First Peoples of Port of Spain
During the 2013 restoration of the building, the remains of 60 men, women and children, descendants of the first people to have lived on the island, were discovered. The remains confirmed that Taino communities thrived there, over 1,000 years
ago, long before the arrival of Columbus. These ancestral bones were carefully laid to rest in a reinternment ceremony in 2019 that brought hundreds together from across the diaspora. You can visit this site while touring the grounds, it's truly a place of peace and remembrance.
Located on eight parcels of formerly private land, opposite Brunswick Square, the modern-day Woodford Square, the foundation stone for the original building was laid in 1844, by Governor
Sir Henry McLeod. The southern block was completed in 1848 and contained the courts of law, while the northern was to house the colonial administration offices. But it wasn't until 1892 that the BeauxArts styled building designed by Superintendent of Works, Richard Bridgens, would be finished, at a cost of £15,000. Back then the building's north and south blocks were connected by a double archway, much like the Red House of today. The archway was a key architectural feature required by the City Council which stipulated
6
Red House
Feature
Photo Courtesy: The Office of the Parliament of the Republic of Trinidad & Tobago
that Prince Street should never be closed to the public and, pedestrian and wheeled traffic should pass freely. Today, the passageway between the two buildings which replaced the double archway, is no longer open to vehicular traffic.
It's worth the five-minute walk north from Brian Lara Square, along St Vincent or Abercromby Streets. The expansive entryway, lush gardens, distinctive archways and fortifications around the roof are impressive. There is an art gallery in the Rotunda, where you can admire the paintings, as well as inspect the high central cupola and ornate stucco ceilings.
Water Riots of 1903
The building got its popular title when it was painted red in 1897 for the Diamond Jubilee celebration of Queen Victoria. Then the country was part of the British Empire and wouldn't gain independence until 1962. The years of hardship for many led in turn to the resistance to several laws and taxes by the colonial government. On March 23rd, 1903, the ordinance regarding the distribution of and payment for water in the town, which was being debated in the Legislative Council, led to an historic meeting in Brunswick Square by the Ratepayer's Association. There was heightened public dissatisfaction
about the proposed increase in the water rates. As the meeting came to a close, tensions increased, stones were thrown, windows smashed, including a stainedglass window in the chamber that commemorated the arrival of Christopher Columbus. But the final straw came when a woman was arrested by a policemanmore stones were thrown into the Council Chamber. Still, the Governor, Sir Cornelius Alfred Moloney, refused to withdraw the Ordinance. When it became known that the lower storey of the building was on fire, the riot act was read. Sadly, police opened fire on the crowd, killing sixteen people and injuring forty-two; the building was burnt to the ground, leaving only a smouldering shell.
Rebuilding the Red House
The rebuilding of the great house began the following year on the very same site, with new designs by DM Hahn, Chief Draughtsman of Public Works. It was reopened on February 4th 1907 by Governor Henry Moore Jackson. Some of the distinctive features included the gesso work in the Legislative Council Chamber and the Justice Hall, which was estimated at £7,200. The Wedgwood blue ceiling with white gesso was the work of Messrs. Jackson & Sons, an English firm. The decorations were made in England in panels, and shipped to Trinidad in crates.
The Red House, the country's cherished seat of parliament, stands proudly in the capital as a symbol of democracy, having been ground-zero to several watershed events over the years. The building has weathered riots, fire, insurrection and two restorations.
After decades of peace and prosperity a sea-change was coming. On July 27th 1990, an insurrection by 114 members of the Jamaat-Al-Muslimeen led to the destruction of the building and historic loss. Prime Minister ANR Robinson and his colleagues were held hostage for six days and in the end, twenty-four people died. A wreath is laid annually at the eternal flame at the northern side of The Red House to pay tribute to those who lost their lives. Near to the eternal flame lies the bones of the First Peoples, both testimony to the cycle of life, loss and rebirth. Margaret Mc Dowall, then Chairman of the National Trust of Trinidad and Tobago Council stated, "The Red House… has been a stage for many dramatic events in the history of this nation, it is the site upon which this democratic nation was born, and where that democracy overcame an unprecedented challenge."
Red House tours
MON–THU: 10AM, 11AM and 1PM
Tours take an hour.
Book in advance:
624-7275 Ext. 2520, 2318, 2546
The Rotunda Gallery
MON-FRI: 9AM–3.30PM
Walk-ins are welcomed or you can call in advance.
624-7275 ext. 2365; 701-6133
7
An Italian craftsman was sent to install the ceiling.
Feature
The Making of the
8
Independence Day Parade. The National Academy for Performing Arts (NAPA)
Feature
Photo: Lisa Fernandez (Lifepyx)
Grand Savannah
By Bavina Sookdeo
In 1783, a Swiss Family known as the Peschiers came to Trinidad through the Cedula of Population. Proclaimed by the King of Spain Jose de Galvez, the Cedula was crafted to encourage migration to Trinidad and develop a plantation economy. Some royalists fleeing the French Revolution came, along with others from islands like Martinique and Guadeloupe. The edict had several articles including a grant of free land for settling in the island. The family obtained 232 acres of land north of Port of Spain which was subsequently developed into a sugarcane estate with a mill, boiling house, living quarters for slaves and a home for the planter's family. Today, most of this land has been transformed into the popular Queen's Park Savannah.
The Grand Savannah
In 1816, Governor Sir Ralph Woodford made an announcement to the Cabildo that the heirs of Madam Peschier made a proposal for the purchase of their St Ann's Estate. On August 18th, 1817, 202 acres were purchased by the Cabildo - this excluded a piece (6,600 sqft) which is a walled-in cemetery where the Peschier family are said to be interred. Little was heard of the savannah during earlier times besides it being used as grounds for play and for cattle grazing. In 1854, the Grand Stand was erected and from that moment the savannah began its transformation.
Killarney Castle
Killarney Castle, also known as Stollmeyer's Castle, was built by Charles Fourier Stollmeyer in 1904. Stollmeyer's wife found the castle too "showy" and so it was given to their son Conrad. Although occupied by US Forces during the Second World War, Conrad and his wife lived there until they died in 1965 and 1969 respectively. Dr John Stollmeyer then became owner and his sister, Clara Merry, occupied it until 1972 when Jessy Henry A Mahabir, an insurance executive, purchased the building. In 1979, the government of T&T purchased the building constructed by Scotsman, Robert Gillies and today, it is under the care of the Office of the Prime Minister.
Contact: 227-5240 • 798-5574
Email: castlekillarneytt@gmail.com
Instagram: CastleKillarneyTT_Stollmeyer
Facebook: Castle Killarney TT
Mille Fleurs
With its French Provincial architectural style and quality detailing, Mille Fleurs was developed in 1904 by the wife of Dr Enrique Prada as a gift to her husband. Mille Fleurs became the family's home for 19 years before it was sold to Joseph Salvatori in 1923. After he died in 1959, his wife occupied the mansion until 1971. The couple's only daughter, Mrs Pierre Lelong, who lived in Paris, sold the home to George Matouk in 1973. In June 1979, it was bought by the Government of T&T. In 2020, restoration works on Mille Fleur were completed and handed over to the National Trust of T&T.
9
Feature
The Royal Victoria Institute (The National Museum)
Built in the German Renaissance style, the institute was initially used to showcase natural history, classes in arts and craft, a reading room, recreation room and lawn tennis courts were added later. Eventually becoming a hub for functions and drama, in 1945, the Institute was given museum status by the colonial government.
The National Academy for Performing Arts (NAPA)
Located opposite Memorial Square, the monumental NAPA opened in 2009. With seating for 1500 persons, the academy has a dance room, sound lab, piano room and hosts a variety of concerts yearround.
The Emperor Valley Zoo
Close to The Royal Botanic Gardens is T&T's Emperor Valley Zoo, housed on 7.2 rolling acres, visitors can see local animals, (many under threat of extinction), housed in a protected environment, including deer, ocelots, capibaras, caiman, capuchin monkeys and boa constrictors.
Queen's Hall
Sitting on three acres of land on St Ann's Road, St Ann's, Queen's Hall is also a home for the performing arts. The development of this landmark was carried out by a group of citizens led by May Johnstone. The 30,000 square-foot centre (which stands on what was originally a playing field for the Governor's residence) showcases world class events from dance to music, theatre and more.
Email: qhinfo@queenshalltt.com
Tel: 298-9071 • 298-9089
Namdevco Farmers' Market
Fresh, local produce can be found at the Namdevco Farmers' Market which has become part of the Queen's Park Savannah's landscape. On the paved area east of the Grand Stand, shoppers look forward to purchasing the fresh fruit and vegetables from farmers. Open every Saturday from 6am to 12noon.
Memorial Park
Engraved with the names of courageous nationals who died in World War I and II is a cenotaph which stands in Memorial Park. Located at the top of Frederick Street in Trinidad's capital, this memorial is breathtaking with its intricate designs in Portland stone and bronze of sculpted soldiers, surmounted by the winged figure of Victory. On Remembrance Day, a wreathlaying ceremony is held at the park.
Tour with The National Trust
The National Trust of Trinidad and Tobago offers comprehensive, educational tours - private and virtual. Tours should be booked a maximum of one month in advance and bookings can be placed Sunday to Sunday from 8am to 6pm.
For bookings visit: https://nationaltrust.tt/book-your-tour/ Tel: 225-4750 • 706-6316
Email: info@nationaltrust.tt
Street Food
Looking for local cuisine and goods? Around the Queen's Park Savannah has it all. From Doubles to Gyros, Jamaican Jerk Chicken, corn soup, ice-cream and Pholourie. If you're lucky, you may even be able to enjoy some live steelpan music.
Quench your thirst
When we say the Savannah offers everything we mean it. After soaking up the sun and touring The Magnificent Seven cool down with an ice cold, freshly cut coconut from one of the vendors.
10
Killarney Castle
Feature
Photo: Richard Lyder
The Royal Botanic Gardens were conceived and developed by Trinidad's first British civilian Governor, Sir Ralph Woodford, shortly after the start of his administration. The sprawling lush grounds span over 61.8 acres (25 hectares) and are home to about 700 trees, including species from every continent of the world, with almost 13 percent of the species being native to the island. These Gardens were originally part of a parcel of land purchased by the Cabildo in 1819, comprising the Hollandaise Estate in St Ann's which belonged to the heirs of Mme Peschier. Hollandaise was north of the Paradise Estate that was purchased in 1813 for the development of the Queen's Park Savannah.
Governor Woodford contracted the botanist David Lockhart to design the gardens. The landscaper would introduce several trees from the tropical Far East to Trinidad. Sir Ralph's world view, was that all the "disorder" in the new colony of Trinidad had to be calmed, structured, ordered and simply made more "civilised". It was relatively easy to impose this
Gardens with Wings The Royal Botanic Gardens
By John Gonsalves
sense of order upon the cityscape. He removed the tropical rainforest in the immediate vicinity of his new government house at St Ann's, and had a Botanical Garden planted with imported trees. This was a demonstration of the reach and power of colonial control.
Touring the grounds, you may be surprised to find a small portion of land set aside for the burial of leading Government officials and their families. The earliest recorded grave is that of William Souper in 1819. 2010 marks the last recorded burial at the cemetery of Lady Thelma Hochoy, the wife of the first Governor General of Trinidad and Tobago, Sir Solomon Hochoy, who was also laid to rest there in 1983.
Governor Sir George Fitzgerald Hill, renowned for reading the Emancipation Proclamation on August 1, 1834, at the front of what is now the Treasury Building, was also buried there in 1839, alongside his
wife, Lady Jane Beresford Hill (1836). The lush Royal Botanic Gardens were developed to foster Conservation, Education, Research and Recreation. A popular site for walks, picnics and quiet recreation, the gardens are also an excellent location for bird watching, with parrots, parakites, pairs of blue and yellow macaws and woodpeckers among the numerous species regularly seen. A recent project was the establishment of a butterfly garden - Garden with Wings. This garden is designed to educate the public about how they can help feed our native caterpillars, which metamorphosize into the various butterflies and moths. Surprisingly, what many think of as weeds are in fact beautiful indigenous plants which provide nourishment to the butterflies and moths. One of the oldest botanical gardens in the West Indies, the Gardens are open to the public every day from 6 a.m. to 6 p.m.
Photo: Ziad Joseph
Festivals
Oil on Primed Linen
"Baby Blue" by Marissa Yung Lee
IG: marissayunglee
The Season of Resurgence
By Sheldon Waithe
In mid-February 2023, a small part of the world will represent a big return to exuberance when Trinidad and Tobago's Carnival explodes on to the stages and streets. Dubbed 'the mother of all carnivals', the description captures the general acceptance that after the worldwide pandemic, the greatest show on earth, will become even greater. The bacchanal is back!
Pan, Soca Monarch
Pan players have had eons to practise, now as the pan yards are filled once again with fans, critics and spies, their melodic notes will fill the night sky in the preparation for battle of steel that is Panorama.
Sunday 5th Feb & Saturday 18th
Feb, Queen's Park Savannah www.pantrinbago.co.tt
Keep listening for that first Soca song that will become 'meh tune' for the season, the one that raises pores, that speaks to you in a way that no one else can understand. Maybe, just maybe, it will win the Soca Monarch on Fantastic Friday.
Fri 17th February, Hasely Crawford Stadium internationalsocamonarch.com
Fêtes
Eager eyes will be on the lookout for the best clothes and accessories for a season so packed full of action, that it will speed by.
Sleep? You can sleep from Ash
Wednesday. Old fêtes return, new one's spring-up; virtual fêting is now relegated to history; thanks for keeping our wining-bones warm, but now it's time for the real thing. Lights, lasers, water cannons, powder and dye await,
depending upon your preference. Fête in the morning, fête in the night, fête on land, fête on a boat. Glamour wear, or water wear, coolers or allinclusive, perhaps for the sake of variety you will do it all because the constant FOMO (feeling of missing out) - you don't want to miss an iota of the enjoyment of the season.
2nd January – 19th February islandetickets.com/calendar
Canboulay, Ole Mas, Kings
& Queens
The Canboulay (Cannes Brulées) Riots were an attempt to restrict aspects of traditional Carnival, now, after the pandemic lockdowns, its reenactment on Carnival Friday morning takes on a new hint of poignancy. An apt precursor to the weekend's explosive events.
Fri 17th Feb Piccadilly, Port of Spain ncctt.org
(FACING
PAGE)
16
HARTS Carnival Band Launch
Photo: Richard Lyder
Alan Vaughan, Moko Somokow
Photo: Maria Nunes Festivals
Moko Jumbies and Blue Devils await their customary takeover of the land at Carnival Friday's Ole Mas, the illuminating action of the firebreathers a signal of release, the stilt walking Jumbies a beacon of finally rising above it all. Fri 17th Feb Port of Spain ncctt.org
Designers will draw upon the world's emotions throughout the pandemic to conjure up their masterpieces that will be unveiled at the Kings and Queens of Carnival show. The depth of the inspiration brought forth with intricate design, each competitor a complete departure from the next. Part storytelling, part fashion, all creative. T&T may be an independent nation but there is still an annual coronation.
Wednesday 15th Feb Queen's Park Savannah ncctt.org
Kiddies Carnival, Calypso
The children, who courageously adapted to the massive change in their young lives now get to celebrate it all, the return to school, to playing outdoors, which is where Kiddies Carnival welcomes them back in their kaleidoscope costumes on the Queen's Park Savannah stage. The prancers of tomorrow, prancing today. Saturday 18th Feb Queen's Park Savannah /ttrcs.org/kiddiescarnival/
Tales will be told over the Carnival weekend, first by the bards that are the Calypsonians, who regaled us with tunes throughout two seasons in lockdown, maintaining the link between the last street Carnival of 2020, the 'Taste of Carnival' in 2022 and the full meal awaiting us in 2023. Commentary galore, with a healthy dose of satire and politics, to fulfil their duties as the de facto historians of their era. The Dimanche Gras Show 8pm Sunday Feb 19th Queen's Park Savannah.
J'Ouvert
The stories continue into J'Ouvert morning. Placards will provide the explanation while cocoa, clay and paint will provide the anonymity to become – for a few hours at least – a different being. Under the darkness of pre-dawn, the street festival so anticipated for so many months, begins. The first hordes of masqueraders fill the streets, as the ultimate freedom of playing J'Ouvert begins the final two days of the season. This is what everything else has led to, 'beating iron', the rhythm section carrying along its subjects as the sun rises,
Monday Mas' is on the horizon. Monday 20th Feb 4am Port of Spain
Mas'
The road is calling, it has missed us. It has missed us pounding every square inch of asphalt and pavement on offer, as the air reverberates with music and revelry. It has longed for the impossible variety of bands that will traverse it, from the mud-clad jab-jab faithful through to themed feathered and sequined glittering section leaders.
Tuesday brings no thoughts of remorse, the place is far too alive; the promise of Carnival kept us going during uncertain times, with the hope to return to this unique showcase of the celebration of life. This is freedom personified, it is glee maximised, the announcement to the world that we are back. Yes, the road has missed us, but we have missed it more. Monday 20th & Tuesday 21st Feb from 9am Port of Spain, San Fernando, Arima, Scarborough.
CARNIVAL EVENTS 2023
https://www.insandoutstt.com/ events
18
Jabmolassie
Photo: Maria Nunes
Trinidad All Stars Steel Orchestra, NAPA
Festivals
Photo: Maria Nunes
The Land of Jab Jab and Blue Devils
The visual culture surrounding Trinidad's carnival has become mostly balkanised between images of the ever-pervasive Port of Spain 'pretty mas' and the ostensibly 'dying traditions' of old-time characters. Though masquerades of all kinds converge in the capital city on that grand Monday and Tuesday, the lifeblood of many traditional elements can be found in towns and villages scattered around the island. Their pulse-though sometimes faint in comparison and perhaps waning as the festival evolves - is found in communities that have inherited the passion, aptitude and methods to make mas' the old-fashioned way.
The Jab Jabs/Whipmasters of Couva
In the town of Perseverence, Couva, there is a street now named 'Whipmaster Avenue', home of
By Harmony Farrell
the Alfred family. Their title as the 'Original Whipmasters of Couva' is well earned, as the Alfreds have been playing "jab" (diable/devil) for at least four generations. The 'jab jab', 'whipmaster' or 'rope jab' is commonly mistaken by name for the jab molassies (black/ molasses devils) and blue devil. It is the proper creole combination of African stick fighting (kalinda) and Indian stick-dancing traditions (gatka), making it a martial art in mas. This cultural fusion is most evident in their costumes which resemble medieval jesters embellished with small mirrors and strips of cloth from the tradition of the batonnier (stickfighter). The ominous and unmistakable combination of cracking whips and marching gunghroos (Indian dance bells worn at the ankles) is the signature sound that announces the arrival of jab jabs. It's far more
All of these, and other folk masquerades can be seen in living colour on Carnival Friday at the traditional carnival characters parade from Memorial Park to Woodford Square in Port of Spain, and on the weekend before carnival at the 'Old Yard', held by the UWI's Department of Creative and Festival Arts.
than a costume and a chant. The players undergo rigorous physical training, fasting and herbal remedies to prepare mentally and physically for combat and carnival.
Blue Devils of Paramin
The close-knit community of Paramin deserves to be studied for its propensity for cultural preservation. Perhaps the air is literally rare in these steep hills overlooking Port of Spain, or perhaps it is the kinship bonds that weave the traditions of mas', music and language into their everyday existence. The Blue Devil mas' is one that Paramin not only preserved, but pioneered. During the period of plantation slavery, this community did not feature sugarcane crops, so while the enslaved Africans in other areas daubed themselves in molasses to portray the jab molassie, the residents of Paramin used blue washing powder as the base for their paint concoction. This is a mas' that you can run from, but not hide, as they taunt with a distinctive beat played on biscuit tins, and a rhythmic scream, threatening onlookers to 'pay de devil' a dollar or two, or risk being chased and possibly touched with wet paint. Just as the other devil masquerades, the Blue Devils breathe fire and improvise a performance of horseplay in the Paramin Hills on Carnival Monday night.
19
Jab Jabs/Whipmasters
Festivals
Photo: Andrea De Silva
Fall in Love with OUR FESTIVALS
By Bavina Sookdeo
INTER-RELIGIOUS FESTIVAL
La Divina Pastora (Soparee K Mai)
She is known to bring individuals of two major religions – Christians and Hindus –together and many believe that she grants wishes and performs miracles. She is none other than La Divina Pastora, The Holy Shepherdess, an ebony statue that stands in the La Divina Pastora Roman Catholic Church in Siparia. Many foreigners come just in time for Good Friday to witness and join with the thousands who make the pilgrimage to the church.
After a few weeks, the Holy Shepherdess' statue is ornately dressed and paraded through the streets, followed by a grand procession in celebration of the feast of La Divina Pastora.
Friday 7th April (Good Friday)
Contact: La Divina Pastora Roman Catholic Church 649-2204
CHRISTIAN FESTIVALS
Popular Christian festivals include Christmas, Easter, the observance of Ash Wednesday and Corpus Christi. St Peter's Day is also popular for Roman Catholics. An annual procession is held in many seaside villages including Chaguaramas, Cedros and Moruga. The Carenage RC Church and community host an annual procession to the sea, accompanied by the steel pan, where fishermen's boats are then blessed by the local priest.
St Peter's Day
Thursday 29th June, 2023
Contact: Carenage RC Church 637-8309
Falling in love with Trinidad and Tobago is certain after you've experienced the islands many multi-cultural festivals
Christmas
Christmas takes on a unique look with delicious Pastelles, Ponche-de-crème and Parang music. Midnight mass is usually held at many churches throughout both islands.
December 25th
HINDU FESTIVALS
Divali (or Diwali)
During this season, thousands of deyas (small clay lamps filled with oil and a wick made of cotton) are lit across the country in homes, parks as well as Hindu temples, in celebration of Divali. Mother Lakshmi is worshipped and homes readied in preparation for family dinners. According to the Hindu calendar, it is celebrated on the 15th day of Kartika (October/November).
*November 12th, 2023
Contact: SDMS - 645-3240
20
Festivals
Ramleela
The re-enactment of Lord Rama, the Hindu God of the Universe, and his time on Earth, Ramleela is celebrated with much joy. This 10-day festival is celebrated during the Hindu period known as 'Nowraatam' (Navratri) in the month of Ashwin (SeptemberOctober). The festivities culminate with the burning of monumental effigies of Raavan, a defeated villain.
Celebrated in the month of Ashwin (September-October)
Contact: National Ramleela Council https://www.facebook.com/NRCTT/
Ganesh Utsav
Usually between the months of August and September, Ganesh Utsav is celebrated. Ganesha is the Hindu God commonly known as the remover of obstacles. Ganesh murtis (clay models) are built and painted with environmentallyfriendly materials and sizeable processions carry them to the temples. On the final day of this 10-day festival, the murti is taken to the river where it is reimmersed.
*September 19th, 2023
Contact: SDMS - 645-3240
(LEFT PAGE)
Emancipation Day
Ganga Dhaaraa
Hosay
(RIGHT PAGE)
First Peoples Heritage Celebrations
Los Paranderos de UWI
Annual Heritage Masquerade
21
Photo: Lisa Fernandez / Lifepyx
Photo: Lisa Fernandez / Lifepyx
Photo: Richard Lyder
Photo: Andrea De Silva
Photo: Maria Nunes
– the Omo Oduduwa Institute
Photo: Maria Nunes
Festivals
Phagwa
Phagwa was brought here by Hindus from Bihar, India, who came to work as indentured labourers. During Phagwa colourful liquids and powder called 'abeer' are showered on participants in open fields. A type of singing known as Chowtal only adds to the joyful Holi festivities.
March 8th, 2023
Contact: SDMS - 645-3240
ISLAMIC FESTIVALS
Ramadan and Eid Ul Fitr
The holy month of Ramadan is the ninth month of the Islamic calendar and is a period during which Muslims fast, give charity and pray while they focus on self-sacrifice. After the month has ended, Eid Ul Fitr is celebrated. On this day, Muslims join in prayer at mosques throughout the country. They visit friends and relatives, and also alms are given to the poor.
Ramadan starts: March 22nd, 2023.
Eid Ul Fitr holiday: *April 22nd, 2023.
Contact: Mosques and Islamic bodies in T&T including ASJA - 671-8250, 652-6061; Ahmadiyya Muslim Community 33 Polo Ground Road Extension, Preysal.
Hosay
Hosay was originally a ceremony practised only by the Shiites (a Muslim sect). Today, many Trinidadians join in the celebration. For the festival, which takes place in areas such as St. James, Cedros and Tunapuna, there are various nights which include Tassa drumming, dancing and Tadjahs (mosque-like structures) processions. The day after Big Tadjah night, the Tadjahs are cast into the sea or river while prayers are recited.
July 28th, 2023
Contact: St James/Cocorite Hosay Association on Facebook
ORISHA FESTIVAL
Odun Egungun
The Orisha Faith celebrates this day after centuries of African enslavement and religious persecution. The Ile Ijosin Otura Meji Awon Osun organises the annual festival where sacred rituals are performed. As the spirits of the ancestors manifest through the Egungun, performers are attired in robes and masks; a lively street procession follows in Port of Spain and other communities.
SPIRITUAL BAPTIST CELEBRATION Spiritual Shouter Baptist Liberation Day
This day is celebrated on March 30th every year. The Spiritual Shouter Baptists were banned from practising their religion for years by the colonial government, as a result, they met in secrecy. In the 1920s and 1930s, their fight was gaining strength. On March 30th, 1951, Grenadian-born Elton George Griffith was determined to have the Prohibition Ordinance repealed. In 1996, the Spiritual Shouter Baptists were granted an annual public holiday.
Thursday 30th March, 2023
Contact: All Spiritual Shouter Baptist Churches in T&T
MULTICULTURAL Emancipation Day
Many gather on this auspicious day in Trinidad and Tobago's history for the Canboulay procession through the streets of the nation's capital, Port of Spain. In 1985, T&T became the first country in the world to commemorate the abolition of slavery. Emancipation Day continues to grow in size and popularity, featuring lectures, workshops and concerts mostly concentrated around the LidjYasu Omowale Emancipation Village in the Queen's Park Savannah.
Tuesday 1st August, 2023
Contact: Emancipation Support Committee 628-5008/628-9526
First Peoples Heritage Celebrations
The First Peoples of T&T are honoured every October by a week of festivities that showcase their culture. In Arima, the Amerindians honour ancestors and the earth through prayers and song. A procession is then led through the streets by Amerindian royalty, dressed in full regalia. Feasting and celebration follow.
Held for one week
culminating on October 14th, 2023
Contact: Santa Rosa First Peoples: 664-1897 *some dates may vary
22
Ramleela
Photo: Lisa Fernandez / Lifepyx
Festivals
The Borough of Chaguanas comes alive with a grand, annual event known as Divali Nagar. The ninenight themed celebration has grown tremendously since it started in 1986. Hosted by the National Council for Indian Culture (NCIC), Divali Nagar is now deemed the only event of its kind in the Caribbean.
This grand exposition of Indian culture features everything from food to nightly shows that include singing, dancing, pageantry, competition and more...from classical to contemporary. The event has become so popular that it has attracted international food enthusiasts and even Bollywood stars. Several of those stars even graced the Divali Nagar stage and many of the local performers who made their debut have gone on to perform internationally.
Divine Beauty of Divali Nagar
By Bavina Sookdeo
Each night a unique programme of cultural items is featured and while some patrons opt to sit and enjoy the show, others choose to shop for Indian clothing, get mehndi done or enjoy the many delicacies being sold on the compound at 28-38 Narsaloo Ramaya Marg Rd, Endeavour, Chaguanas; an easily accessible location, a quick exit, just off of the Sir Solomon Hochoy Highway.
Divali Nagar usually ends with a grand display of fireworks
on the night before Divali. However, a decision was taken to omit the fireworks in 2022, and an elaborate cultural show was presented instead. No meat or alcohol is served at the event as these are not allowed on the NCIC's compound. Parking is available, but if you don't want to miss the show, it is advisable to get there early to avoid the crowds.
Photo: Edison Boodoosingh
Lifestyles
Acrylic and Dry Pigment on Board Panels
"Reader by Palms" 2022
by Che Lovelace
IG: chelovelace
PatriARTism
By Anna Walcott-Hardy
26
Feature
Trinidad & Tobago's Historic Art Exhibit
Mille Fleurs, White Hall and Killarney Castle along Queen's Park West, are stunning when viewed from the outside, but in August 2022 the doors were open-wide and as a triple-treat, the public could tour the elegant heritage buildings and enjoy the works of Caribbean artists.
The art exhibition PatriARTism was held to commemorate the nation's sixtieth anniversary in buildings built as far back as 1904. In 1962, Trinidad and Tobago gained independence from Britain, many of these prolific artists mapped that complexed journey. In the French Provincial living rooms and hallways at Mille Fleurs, designed by none other than George Brown, and once home to the illustrious Prada family, the Angostura Collection was featured; while White Hall, the current Office of the Prime Minister, featured another impressive selection of work from the Central Bank of Trinidad and Tobago; with First Citizens Bank's collection being featured at Killarney (Stollmeyer's) Castle. Built by entrepreneur, Charles Fourier Stollmeyer, and modelled on a wing at Balmoral, the castle was one of the first buildings on the St Clair estate on lands that had previously been a
PatriARTism featured invaluable works in oils, watercolours and acryllics by pioneers like Sybil Atteck (1911-1975) who founded the Trinidad Art Society, the oldest established art organisation in the Caribbean, alongside the landscapes and engaging portraits from Boscoe Holder (19212007). There was a wide crosssection of contemporary art on display, with a similar range of techniques, from Brianna McCarthy, Lisa O'Connor and Donald 'Jackie' Hinkson to Carlisle Chang, Carlisle Harris, Shastri Maharaj, and Noel Vaucrosson. For those who were unable to visit the exhibit, the good news is that you can tour the Central Bank (https://www. central-bank.org.tt/museum/ about-museum) and Angostura (https://www.angostura.com/ tours/) Museums, but what must not be missed is Glenn Roopchand's interpretation of Carlisle Chang's masterpiece 'The Inherent Nobility of Man' on your way in or out of the island at the Piarco Airport.
The riches of a country are in the hands of our artists, our storytellers. So, make sure you claim your prize – visit a museum or gallery during your stay - you
27
Mille Fleurs
Central Bank of Trinidad and Tobago
Photos: Richard Lyder
Feature
Art Galleries
101 Art Gallery
84 Woodford Street, Newtown. Tel: 628-4081 • www.facebook.com/101art/
• www.instagram.com/101artgallerytt/
Arnim's Art Galleria Ltd
27 Tragarete Rd, Port of Spain. Tel: 714-4550
www.facebook.com/arnimsartgallerialtd
• www.instagram.com/arnimsartgallerialtd/
Art 4U2 Studio & Gallery
34 Rose Drive, Elizabeth Gardens, St. Joseph. Tel: 719-0827
• www.facebook.com/WulfGerstenmaier
Fine Art Caribbean Limited
cor. Rosolino & Warren Streets, Woodbrook. Tel: 628-4669, 638-2083
• www.facebook.com/FineArtCaribbeanLimited
• www.instagram.com/fine_art_caribbean_ltd/
Horizons Art Gallery
37 Mucurapo Road, St James
Tel: 628-8048, 628-9769, 297-5105
• www.facebook.com/Horizonsarttrinidad
• www.instagram.com/horizonsframingdecor/
Medulla Art Gallery
37 Fitt Street, Woodbrook.
Tel: 680-1041
• www.facebook.com/medullaartgallery
• www.instagram.com/medullaartgallery/
National Museum and Art Gallery of Trinidad and Tobago
117 Frederick Street, Port of Spain.
Tel: 623-5941, 623-0339 • www.facebook.com/ nationalmuseumandartgallerytt
On Location Art Galleries Ltd
Unit 205, Upper Level, The Falls at West Mall, Westmoorings. Tel: 633-3404
• www.facebook.com/onlocationartgalleries
• www.instagram.com/onlocationartgalleries/
Soft Box Studios + Art Gallery
9 Alcazar Street, Newtown. Tel: 622-8610
• www.facebook.com/softboxstudios
The Art Society of Trinidad & Tobago (ASTT) Corner Jamaica Blvd. and St. Vincent Avenue Federation Park, Port of Spain. Tel: 622-9827
• www.facebook.com/artsocietyTT
• https://www.instagram.com/artsocietytt/
The Frame Shop A SPACE INNA SPACE Cor. Carlos Street and Roberts Street, Woodbrook. Tel: 628-7508 • www.facebook.com/profile.php?
id=100040111820286
The LOFTT Gallery Junction Rosalino, Roberts & Warren Streets, Woodbrook. Tel: 380-3684
• www.facebook.com/ The-LOFTT-Gallery-410372429442274/
The Rotunda Gallery
The Red House, St Vincent Street, Port of Spain. Tel: 624-7275
• www.facebook.com/rotundagallerytt
• www.instagram.com/rotundagallerytt/
The Savanna Gallery
15 Long Circular Road, St James Tel: 678-9113 • www.facebook.com/
The-Savanna-Gallery-483030768374664/
• www.instagram.com/savannatrinidad/
THINK ART WORK TT Studio #11 Cipriani Blvd, Port of Spain. Tel: 769-1948
• https://www.facebook.com/thinkartworktt
• www.instagram.com/fitzroyhoyte/
Y Art & Framing Gallery 26 Taylor Street, Woodbrook. Tel: 628-4165
• https://www.facebook.com/yartgallerytt
• https://www.instagram.com/yartgallerytt/
The Art Gallery (TAG)/TAG Framing & Design
Hibiscus Drive, Lowlands, Tobago
Tel: 631-1424, 709-9988, 639-0457
• www.facebook.com/TAG-Framing-DesignTobago-486915098020635/
The Central Bank Museum
Financial Complex (S), St Vincent St, Port of Spain
Tel. 621-2288 ext. 2737/2120/2829
https://www.instagram.com/cbttmuseum/
28
Central Bank of Trinidad and Tobago
Photo: Richard Lyder
Shopping
The Caribbean might be known for a few wonderful things: stunning beaches, exciting cultural festivals and, of course, the warmth of our people, but did you know that Trinidad also offers visitors a world-class shopping experience? And what's a vacation without a little retail therapy, right? So please remember to leave room in your suitcase, because when it comes to shopping, Trinidad has it all.
Whether you prefer to fill your shopping bags at one of the island's several modern, multi-level shopping malls and plazas, or wander through the hustle and bustle of one of the many local markets filled with fresh seasonal produce and local hand-crafted goods, or even if you rather visit the streets of downtown Port of Spain for a multi-sensory experience of shopping among some of the island's oldest architecture, Trinidad's shopping scene will not disappoint.
29
handcrafted in Tobago PLANET CERAMICS Visit our gallery, near the jetty inside Pigeon Point Heritage Park, for handcrafted ceramics and artworks phone +1 868 631 8101 email info@planetceramics.com web planetceramics.com facebook /planetceramics insta @planetceramics PLANET CERAMICS Lifestyles
So please remember to leave room in your suitcase, because when it comes to shopping, Trinidad has it all.
Photo: Planet Ceramics
From Farm to Table
By Bavina Sookdeo
Debe Doubles Strip
Best for Cocoa
Looking for the tastiest chocolate? Well, the Montserrat Cocoa Farmers CoOp brings just that at its annual Cocoa Food Festival in April at La Vega Estate. The festival has grown tremendously and according to Assistant Secretary Diane Chinpire, "The 2023 instalment in April promises to be grand". If you want to see just how creative cocoa farmers can get, don't miss this festival.
www.facebook.com/MCFCSL
Divali Nagar
Held in the bustling Borough of Chaguanas annually, Divali Nagar presents entertainment and many Indian dishes, sweets and treats from which to choose. The nine-night festival is visited by thousands from around the globe and featured on many food review programmes. Divali will be celebrated on November 12, 2023 National Council for Indian Culture (NCIC)www.facebook.com/NCICTT/
Best for Craft and More
• Up Market - this monthly market allows small businesses and entrepreneurs to show off their talent whether it be in food or craft. Different charities are also promoted at each market.
www.facebook.com/ UpMarketTT
• South Market - A platform bringing local entrepreneurs and customers together, at South Market.
www.facebook.com/ southmarket
• Santa Cruz Green Markethaving grown in popularity, this is a large community of vendors who offer a range of local produce, food, drinks, crafts, & other handmade items.
www.facebook.com/ GreenMarketSantaCruz
If you're journeying to the market in Debe, be sure to pop into one of the many food huts and see how produce is turned into delicious Indian delicacies like baiganee or saheena. Located on S.S. Erin Road in Debe just look for the Sundar Popo statue and you've found the Debe Doubles Strip.
Best for Fresh Fruits & Vegetables
You are guaranteed to get quality produce at the nine Farmers' Markets throughout Trinidad since items for sale are produced, created, grown and/or developed by the vendors themselves. Pop in for a colourful and flavourful adventure: Macoya, Couva, Diego Martin, Chaguanas, Point Fortin, Queen's Park Savannah, La Horquetta, San Fernando, and Arima Farmers Markets.
www.namdevco.com/farmersmarket
Several wholesale markets are also available:
• Norris Deonarine Northern Wholesale Market - located south of the Churchill Roosevelt Highway, Macoya.
• Southern Wholesale Market, Debe
• Port of Spain Wholesale Fish Market located at Production Avenue, Sea Lots, Port of Spain.
30
Lifestyles
• Orange Valley Wholesale Fish Market located mere minutes away from the Point Lisas Industrial Estate.
• Woodford Lodge Retail and Wholesale Market located at Lalla Street, Chaguanas.
Best for Coconuts
In T&T you can always find coconuts being sold at any random spot. At the side of the road, 'round the savannah in Port of Spain and even at the Marabella roundabout day or night.
Vegetarian Food Fair
Held in August annually, the Chinmaya Mission of T&T hosts a vegetarian food fair with over 108 dishes from around the world. Chinese and Continental, East and West Indian, desserts and beverages are all served at the Chinmaya Ashram at Calcutta Road #1, Mc Bean Village, Couva. www.facebook.com/chyk.tt
Blue Food Festival
Taro or dasheen is featured at this event held every October in Tobago. Enjoy sun, sea, sand and sumptuous dishes at this highly anticipated festival.
Mango Melee & Sorrel Melee
Artisan, founder and organiser Madonna Roudett, set out "to create a festival where each micro business artisan involved had the opportunity to trade their local added value products fairly". She wanted an event that would create a platform where patrons would be able to learn about, engage, taste, purchase and marinate in an environment that was affordable and exciting. In addition to artisan products, patrons can witness various food contests that are open to the public. Held in Tacarigua, the festivals have become annual road trips and limes for many families and friends. In 2023, the Best Mango Pie contest will be added to the Mango Melee
www.facebook.com/ mangomeleett
31
Lifestyles
Photo courtesy: Up Market
Photo courtesy: Up Market
Photo courtesy: Up Market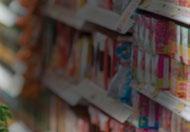 32 Lifestyles
33 Lifestyles
Health and Beauty
Fitness and holistic wellness
From the Sanskrit word 'yuj' which means union or join, comes 'yoga' and every year on June 21st, you will find people across the islands coming together to practise the ancient art, especially on the Chaguaramas Boardwalk. It's part of the International Yoga Day celebrations that help spread awareness of physical and mental benefits. Whether it be freedom from pandemic restrictions and lock -downs, or interest in leading healthier lifestyles, there seems to be a renewed thrust into holistic wellness in the country. Many gyms, health and yoga studios offer mostly Hatha and Raja Yoga classes. But aside from yoga studios, Zumba, aerobics and swimming classes are also offered at locations throughout the country. There are so many choices, you may prefer trekking around the Queen's Park Savannah, or taking a stroll through the Botanical Gardens, simply enjoying the fresh air.
Healthy Eating
Many people in T&T strive to eat healthily, fresh, local produce which can be found at many malls, markets and roadside stalls (check for vendor health badges for prepared foods). Fresh or frozen vegetables and fruits are readily available; it's easy to find fresh fruit punches, coconut water, smoothies, local yogurts, healthy baked goods and a wide range of savoury foods on sale.
Beauty
When it comes to outer beauty, certified hairdressers, makeup artists, aestheticians, and even cosmetic procedures are readily available. At beauty havens, like La Mer Day Spa, you can choose from massages, steam showers, specialised facial treatments, detoxifying body scrubs, nail treatments, cupping, reflexology, and other services. Furthermore, quality makeup brands can be found at various malls throughout T&T.
By Bavina Sookdeo
34
Lifestyles
Whether it be freedom from pandemic restrictions and lockdowns, or interest in leading healthier lifestyles, there seems to be a renewed thrust into holistic wellness in the country.
Explore
Acrylic In Canvas
Poui In Bloom
by Hazel Marshall
IG: hazelmarshall_artgallery
"Asa Wright was a Trust registered in 1967, go figure that. When you look at the elements of that Trust, it tells you that somebody was thinking way ahead of their time to safeguard that 1500 acres and operate in the manner that they have, that's a success story. Much like the Leatherback turtles and the rising population of the Pawi (Trinidad piping-guan); wonderful conservation stories." HADCO's co-CEO, John Hadad outlined the vision for one of T&T's true gems, the Asa Wright Nature Centre.
The positive tune continued when he stated "We are being viewed as a country that has good conservation culture, not policy but culture. It's already there in its raw form that we can build upon." There are also defined roles to ensure continued success by expertise. "We are operating the Eco Lodge and the Trust continues
Asa Wright The Regeneration
By Sheldon Waithe
to do their work in conservation and education."
No mere branding exercise, the partnership between the conglomerate and the worldrenowned eco-centre runs deep, offering the potential to revolutionise eco-tourism for the country, both by action as well as by becoming the example for others to follow. Asa Wright was in decline when the pandemic began, after which they took the step of issuing an RFP, which given HADCO's corporate responsibility that includes their recycling division, ticked all the boxes for John and his brothers Robert and Joseph's environmental stance.
The plans are immediate for the reserve of mainly untouched land, beginning with the renovation of the eco-lodge that sits in front of the trails that have taken
thousands of enthusiasts into the natural paradise. "The place will be highly functional, highly comfortable while meeting a lot of Green requirements." With the improvements comes the opportunity to explore new avenues under the HADCO Experiences umbrella, Hadad explained. "We hope to open a lot more than was being done before, such as academic tourism, retreats, honeymoons, company retreats, further hiking along the whole Arima/Blanchisseuse road which is full of waterfalls and more. Getting out and seeing it all using Asa Wright as the base."
The Green aspect of the partnership is key, after all being the beacon of T&T's nature, Asa Wright must be at the forefront of sustainability, recycling and related initiatives. The expertise gained from the recycling market provides
38
Feature
Collared Trogon
the advantage. "We are highly informed in that area; all organic waste will go into a composter which will regenerate soil within 48 hours, to go back into our garden. We will discourage the presence of single-use plastics on the compound. There will be free filtered water available."
Robert Hadad reaffirmed, "We are picking apart the areas and trying to adapt, so a lot of the lighting will be solar, there will be separation of waste, trying to be as green as possible."
HADCO's policy of recycling across its divisions, together with the process of packaging waste for shipment - "literally US dollars for garbage" – is not just a financial undertaking, it's a passion.
Robert speaks at length with vast knowledge of international standards, UN policy, local policy and the scientific terms for various types of waste. It serves as a further reminder of the foresight required for Asa Wright's new
lease on life. "The buzzword now is 'regenerative', we don't want to be just sustainable anymore."
Which is not to suggest that Hadco are bringing a new ideal. What they are undertaking is to live up to the original ideal established, when the reserve was founded, and central to the arrangement is Asa Wright's resurgence on a global scale. Already known as one of the top twenty birding destinations in the world, the intention is to raise awareness of the improvements and the ability to stay at the lodge throughout the eco-tourism vacation.
A solid framework in place with sound thinking and direction to build upon the legacy through a partnership that represents a meeting of minds that benefits all nature's stakeholders, raises the pertinent question 'When does it reopen?'
The reply comes without hesitation "April 2023."
Mt Plaisir
By Sheldon Waithe
The renewal of Trinidad's ecocentres is expanded by the renovation of the charming and totally unique Mt. Plaisir Estate Hotel. Adhering to the same HADCO Experiences Ltd principles of environment protection, regenerative systems, and preservation, that have been applied to the Asa Wright Nature Centre, Mt Plaisir promises the experience of a lifetime.
Located on Trinidad's north coast, the hotel is surrounded by the species-filled rainforest that suddenly opens to provide an idyllic sandy perch looking out to sea. The river nearby enhances the sanctuary setting, but best of all are the seafaring visitors – old and new – to the beach in front of the hotel.
These Leatherback turtles that come to nest each year, and the thousands of offspring that make their way to the sea, take top priority. Together with the consideration for the nearby trails and waterfalls, HADCO Experiences are creating an all-encompassing approach that blends the best of conservation and sustainability, with the finest gastronomic experiences drawn from the local community, to ensure authenticity and freshness.
Offering adventure and retreat, exploration and outings, the refurbished Mt Plaisir is a welcome return to the T&T eco-landscape.
Asa Wright must be at the forefront of sustainability, recycling and related initiatives
Green Hermit Photos: Stephen Jay Photography
The sun was just rising, the waves softly rolling on to Grande Rivière. We plodded along following the guide, the sand loamy and sticky beneath our feet, the incline steep. Our daughters walked alongside, sleepy but excited about the early morning adventure.
As we got closer, we could hear the soft thrashing of the back fins, almost in synch with the surf. The Leatherback seemed in a trance, digging a deep trench to lay a clutch of about 80-100 soft, white eggs that should hatch in a couple of months.
A few visitors attempted to foolishly hop on the shell and shine flashlights in her eyes, the tour guide was quick to act. As the sun rose the huge silhouette was spot-lit, revealing a scarred shell and those liquid eyes. After about 20 minutes she had successfully covered the nest and slowly returned to the ocean to begin a journey that may take her as far as Canada. Many Leatherbacks return about ten times to nest during the season which peaks from March to June in the island, home to the second largest nesting site in the world.
"Volunteers are responsible for making Trinidad and Tobago's humble turtle conservation a success story on a global scale. They spend untold hours tagging, counting, and measuring nesting mothers; monitoring and sometimes even relocating nests; and helping safeguard the turtles from predators and threats. Their hard work has caused Leatherback meat and egg poaching to fall to near zero." A recent National Geographic article stated.
In 1965 the turtle conservation programme started through a collaboration between the University of the West Indies and the Trinidad and Tobago Field Naturalists' Club. In 1989, the Forestry Division developed a comanagement partnership with the rural communities where turtles nest, fostering the growth of several community-based organisations. Twenty-eight of them now comprise the Turtle Village Trust. This community-led approach, particularly in Matura and Grande Rivière, has become a model for similar conservation initiatives
Beyond The Blue
Trinidad Listed on National Geographic's "Best of the World 2023."
By Anna Walcott-Hardy
across the Caribbean. Legislation outlawing turtle hunting in 2011 and declaring sea turtle species as environmentally sensitive in 2014, also helped these efforts, as well as nation-wide educational campaigns.
It's not surprising that Trinidad and Tobago topped the 'Best of the World 2023' for family vacations by National Geographic. The islands are rich in a variety of marine life: turtles and dolphins can be found in waters off the islands on the North Coast of Trinidad to the bays of Tobago; Sting Rays and Manta Rays frequent the waters especially
in Tobago at Mount Irvine, Castara and Emerald Bay; and exotic fish thrive in several reefs and inlets. Sea turtles have been around since the time of the dinosaurs, but like most local marine life, remain at risk because of pollution, over-fishing and coastal development. Hopefully, through our concerted efforts these protected ecosystems will flourish once again.
Help Save The Turtles
Turtle-watching permits and tours are offered by Nature Seekers, the Grande Riviere Nature Tour Guides Association, the Turtle Village Trust, the Las Cuevas Eco-Friendly Association and partners of SOS Tobago. International volunteers can sign up through organizations like the Oceanic Society and Canadian Sea Turtle Network.
40
Contributor: Henner Damke / Alamy Stock Photo
Explore
National Geographic explorers and Lindblad Expeditions got to experience the unforgettable spectacle of the Scarlet Ibis in flight at the 12,000-acre mangrove forest and marsh on the west coast of Trinidad. A definite bucketlist contender, the Caroni Swamp is a protected wetland, with several channels, lagoons and mudflats, that runs alongside the Caroni River and into The Gulf of Paria.
Home to over 100 species of birds, as well as caiman, crabs, swamp boas and anteaters, the mangrove swamp was recently re-named the Winston Nanan Caroni Bird Sanctuary. The crafty whistling of tour guide and 3rd-generation-owner of Nanan's Bird Sanctuary Tours, Allister Nanan, ensured that the group of 48-explorers got a special treat of seeing a variety of birds including the red, white and black masked cardinal, pygmy kingfisher, swallows, hawks and screech
Sweet Sanctuary
NatGeo tours the Caroni Swamp
By Anna Walcott-Hardy
Home to over 100 species of birds, as well as caiman, crabs, swamp boas and anteaters, the mangrove swamp was re-named the Winston Nanan Caroni Bird Sanctuary.
owls during the three-hour tour. But, the finale came at dusk, with the dramatic arrival of hundreds of Scarlet Ibis, returning home to roost.
"The whole point of coming to Trinidad is actually to show our guests this incredible environment, this pristine ecosystem that you have," speaking about the visit to The Guardian newspaper, expedition leader Lucho Verdesoto said. "This is a spectacle that you don't get to see many places in the world. It is pretty much unique. This is what we want to see. We want to see things that are being protected, and people care about these places."
Nanan's Caroni Bird Sanctuary Tours Tel: 681-8274
www.nananecotours.com
www.facebook.com/WinstonNananEcoTours/ nananbirdsanctuarytours@yahoo.com
Scarlet Ibis
Photos: Andrea De Silva
Feature
Discover the magic of our Waterfalls
By Paul Hadden
For those looking for less strenuous, leisurely strolls amongst the island's lush natural trails, you can check out Edith Falls nestled in Chaguaramas' Tucker Valley, or Balandra Basin located on the northeastern coast of Trinidad between the fishing villages of Salybia and Rampanalgas. Both of these hikes should take about thirty minutes to complete and will take you along pristine, lush footpaths. Over in Tobago, Argyle Falls in Roxborough promises a relaxing and peaceful walk leading to a beautiful, three-level waterfall.
Just a little bit more on the strenuous side in Trinidad are popular spots such as the stunning Turure Water Steps in Cumaca Village in Valencia, as well as the hidden Double River Falls found deep within the Northern Range near to Brasso Seco Village.
Of course, if you are looking for a real challenge, be sure to check out some of the islands more demanding treks such as Paria Waterfall located in Trinidad's North Coast hills, and Rincon Waterfall just two kilometres away from the popular Las Cuevas Beach. Both of these hikes demand a certain level of fitness and stamina, but they are well worth the effort for those who can keep up!
Hiking to T&T's waterfalls is one of the most rewarding experiences you can have on the islands, but please remember to maintain a healthy respect for their natural power. It is advisable to contact a tour group or professional guide.
45
Turure Water Steps
Photo: Robert Ramkissoon
In Trinidad & Tobago you'll find no shortage of waterfalls hidden away in some of the most breathtakingly beautiful places.
Back to the Beach!
Even though it seems like an eternity ago, our beloved beaches were reopened last year after being closed for over a year. Thankfully, Trinbagonians and visitors to these islands are returning to the beaches in droves, and we are all reminded of what we missed so much. The magnificent beaches of Trinidad and Tobago remain unspoiled and accessible to sunbathers, avid surfers, and beach enthusiasts. Now we can get back to sitting down on top of a cooler on Maracas Bay with friends and family, cold Carib or Stag beer in one hand, and a hot Bake and Shark (with all the condiments and sauces, of course) in the other. We can return to playing small-goal football on the cool sands of Las Cuevas Bay, or return to exploring the many smaller beaches across the islands.
Beaches suitable for families
TRINIDAD
Chagville Beach
Maracas Beach
Las Cuevas Beach
Mayaro, Macqueripe Bay, Quinam Beach, Vessigny Beach
TOBAGO
Pigeon Point, Nylon Pool
Stonehaven Bay, Pirates Bay
Great Courland Bay
Blue Haven Beach
Parlatuvier Beach
Bloody Bay Beach
Batteaux Bay
By Paul Hadden
46
Las Cuevas
Photo: Christopher Anderson
Maracas
Explore
Photo: Nicholas Bhajan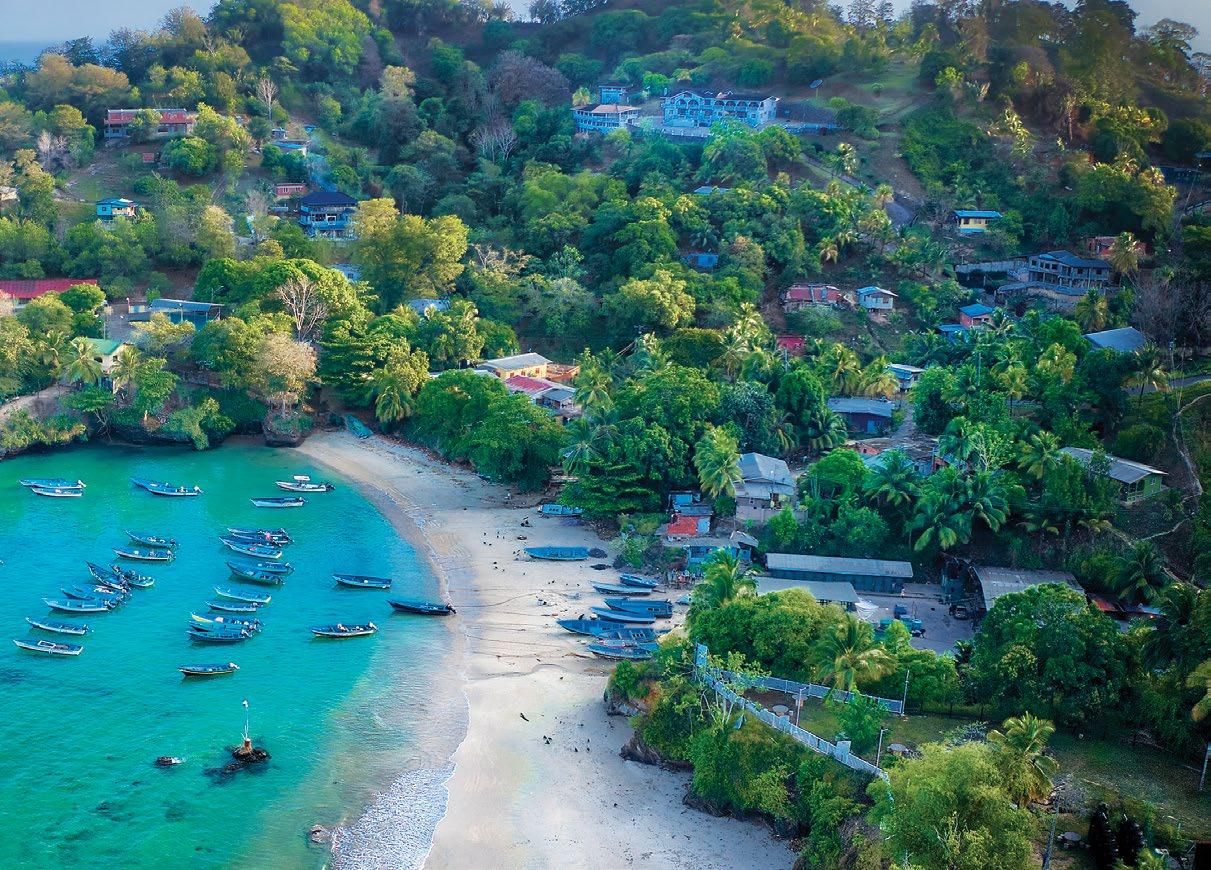 47
Mayaro
Explore
Photo: Christopher Anderson
Deep Blue Adventures
By Paul Hadden
A return to the beach also means that we can once again enjoy our favourite seaside activities like snorkelling and surfing. Snorkelling is a lowcost activity that can open up an entire world of underwater splendour; all you need is a pair of goggles, a snorkle, and maybe some fins. Favourite haunts for doing some shallow underwater exploration, discovering reef fish and underwater coral include Tobago's Englishman Bay and Kariwak Reef at Store Bay, but
you can also find great spots off the mainland of Trinidad, especially around the collection of islands, known as "Down the Islands", scattered between Trinidad's north-western coast and Venezuela.
Many local surfers will tell you that T&T has some of the best surfing in the Caribbean. Several of the splendid beaches that dot the north coast of Trinidad such as Salybia, Sans Souci and Mt. Irvine in Tobago, are havens for surfers.
Snorkelling
TOBAGO
Buccoo Reef, Castara Bay
Charlotteville
Englishman's Bay
Pirate's Bay, Store Bay
Speyside
Surfing
TRINIDAD
Balandra
Salybia
Sans Souci
Toco
Blanchisseuse
Grand Riviere
Las Cuevas
Manzanilla
Mayaro
TOBAGO
Bacolet Beach
Hermitage Bay, Mt. Irvine
48
Buccoo Reef
Photo: Christopher Anderson
Explore
Photo: Norbert Probst / Alamy Stock
49
Many local surfers will tell you that some of the best surfing Caribbean.
Mt. Irvine
Explore
Photo: Keith Lewis
By Paul Hadden
Downtown Port of Spain
Downtown Port of Spain is the bustling, vibrant heart of the nation's capital. There is much to see here, so putting aside at least a half-day to wander through the lively and somewhat chaotic streets of downtown POS is recommended. The exquisite Cathedral of the Immaculate Conception, Holy Trinity Cathedral, historic Woodford Square, and the iconic Port of Spain Lighthouse, are just a few of the sites for you to explore.
www.insandoutstt.com/articles/a-shortwalking-tour-of-downtown-port-of-spain
Fort George
Just a short drive from the city down below, Fort George offers some of the best views of Port of Spain and its surrounding areas. On a clear day you might even be able to see the coastal mountains of Venezuela!
St. James, Port of Spain
Paramin Lookout
On the island's north, the picturesque village of Paramin has some of the most spectacular views. The recently renovated La Vigie lookout in Saut D'eau Paramin offers visitors not only panoramic views, but several amenities including cooking huts, washroom facilities, areas for picnicking, and on site-security.
www.instagram.com/lavigieparaminlookout/
Bamboo Cathedral
Nestled in Chaguaramas' Tucker Valley you'll find a magnificent formation of bamboo stalks whose green tops criss-cross to form a leafy canopy reminiscent of a cathedral. The path which leads you underneath the spectacular Bamboo Cathedral continues upwards for another ten kilometres and eventually takes you to a World War II Tracking Station and Satellite Dish.
Chaguaramas, Tucker Valley
Gasparee Caves
These underground Caves are found on the island of Gaspar Grande, off the north-western coast of Trinidad, and offer otherworldly pools of aquamarine water, shimmering with soft sunlight. The caverns feature limestone formations, as well as a hidden tidal pool.
For Tours, check the Chaguaramas Development Authority www.instagram.com/chaguaramas_magic/ Tel: (868) 225-4232 Ext. 191 Tours.services@chaguaramas.com
Chaguaramas Boardwalk
Offering fourteen hundred feet of walkway which wrap around the waters of Williams Bay, the Chaguaramas Boardwalk is a favourite weekend spot for locals and vistors alike. The green hills of the Northern Range, and the gentle waves make the boardwalk the perfect location for a sunset stroll.
Chaguaramas, Tucker Valley
Temple by the Sea
The Temple tells the story of one man's dedication to his faith and perseverance in the face of religious persecution. Located in Waterloo, Carapichaima, the temple is open to visitors daily. If you arrive at sunset you might be lucky enough to see the Scarlet Ibis returning to their home in the nearby Caroni Swamp.
Carapichaima, central Trinidad
Dattatreya Temple and Hanuman Statue
The Dattatreya Temple is home to the tallest statue of Lord Hanuman found outside of India. The eighty-five-foot murti of the beloved God whom Hindus consider to be the perfect representation of selfless devotion - towers above the serene temple grounds.
Carapichaima, central Trinidad
12 Things to See... ...around
Pointe-à-Pierre Wildfowl Trust
In the heart of the Pointe-à-Pierre Industrial compound is an unexpected oasis. Whether you take a tour of the compound with one of their knowledgeable guides, or decide to explore the grounds yourself, a trip to the Wildfowl Trust is sure to leave you feeling re-connected with nature.
www.papwildfowltrust.org
Lopinot
Located in Lopinot Village, Arouca, the restored agricultural estate also offers a savannah, a recreational ground, and facilities for visitors to have a picnic alongside the river. Lopinot Historical Complex is also home to a restored estate house which has been converted into a small museum containing Amerindian artifacts.
Lopinot Tourism Association
www.facebook.com/lopinottours
https://www.instagram.com/ lopinottourismassociation/
Yerette
So special is the hummingbird to these isles that the original inhabitants of Trinidad called the island Iere meaning 'Land of the Hummingbird'. These days, one of the best places to view the world's tiniest birds is at Yerette, where on any given day you can see up to fourteen different species of hummingbird flitting about in the lush garden located in Maracas Valley.
www.facebook.com/Yerettett
www.instagram.com/yerettehummingbirds
Galera Point Toco Lighthouse
The Toco Lighthouse at Galera Point on the easternmost corner of Trinidad marks the meeting point of the Atlantic Ocean and the Caribbean Sea. The rocky and windswept spot offers breathtaking views of the intermingling of the two mighty bodies of water.
Galera Point, Toco
Trinidad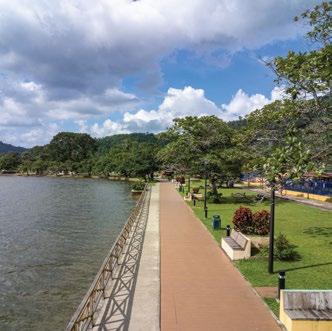 Downtown Port of Spain
Bamboo Cathedral
Temple by the Sea
Lopinot
Gasparee Caves
Hanuman Statue and Dattatreya Temple
Yarette
La Vigie Paramin Lookout
Chaguaramas Boardwalk
Wildfowl Trust
Galera Point Toco Lighthouse
Fort George
52 Explore
The Central Bank Auditorium and the Central Bank Museum
We are your gateways to the arts in the capital city of Port of Spain. These two cultural hubs which are at the centre of the Central Bank's outreach initiatives are located in the Central Bank tower on Independence Square. The Auditorium, with its state-of-the-art facilities, provides a space for performing artists to showcase local content. The Museum offers a modern design with interactive displays, as well as exhibitions featuring the Bank's fine art collection.
THE CENTRAL BANK MUSEUM is a space where history and art come alive through informative exhibits in a modern museum environment. The Museum welcomes visitors of all ages to enjoy our displays, explore our collections and learn about the history and role of the Central Bank within the context of Trinidad and Tobago and the wider region. The Museum displays are interactive and engaging and aim to inspire and educate!
Check out our virtual self-guided tour of the Museum on the Central Bank's website: Central Bank Museum Tour (netfs.com) or book a virtual tour meet-up and interact directly with us!
THE CENTRAL BANK
AUDITORIUM remains one of Trinidad and Tobago's premier performing spaces and is renowned for its intimacy and ambience. Designed to serve as a civic contribution to the local performing arts, this state-of-the-art facility offers an array of world-class services and amenities, which include:
• Digital Lighting and Sound
• Dressing Room and Green Room Facilities
• Box Office and Concession services
• Audio and video recording
• Live streaming and virtual events
• Fully sanitized facility, adhering to all local COVID-19 regulations
FOR MORE INFORMATION
visit the joint website of the Auditorium and Museum –www.centralbankarts.org.tt
THE CENTRAL BANK AUDITORIUM www.facebook.com/cbttauditorium Tel. 621-2288 ext. 2155/2142/2248
THE CENTRAL BANK MUSEUM
Instagram @cbttmuseum
Tel. 621-2288 ext. 2737/2120/2829
53
Explore
Banwari Experience Limited
Banwari Experience Ltd is one of the leading DMCs in Trinidad and Tobago. Our company boasts of an all-inclusive philosophy with a focus of sustainability and community. Our hands-on approach allows your clients to be immersed in local activities, cuisine, and culture. Our services include Airport shuttle, Nature Tours, Cultural and Heritage Tours, Transportation, Cruise-ship itinerary.
Tel: 1 (868) 675-1619
Mobile: 1 (868) 371-5858, 681-2393
WhatsApp: 1 (868) 747-8379
Email: info@banwariexperience.com www.banwaritt.com
HikeNation Club Everything Outdoors
HikeNation Club is a tourism company, specialising in adventure events, private tours, and outdoor gear. Founded by a group of local explorers who wanted to create an all-inclusive outdoor community with a difference, HikeNation aims not only to explore but to go beyond adventure. Our services include Action Sports, Hikes & Eco-Tours, Yacht Cruises and Team Building.
Web: www.hikenationclub.com
Mobile: +1 868 333-HIKE (4453) Instagram: @hikenationclub
Events | Tours | Store
54
Explore
ZM Executive Transport
Offer a professional taxi service for your every demand, 24/7. Our staff is thoroughly screened, whereby we require certificate of character and defensive driving certificate. All chauffeurs are professionally attired. Our services include: -
• Airport pick-up and drop-off • Tours
• Business meeting and corporate transfers • Free Wi-Fi
• Easy payment options: Cash (US or TT), Credit/Debit card (VISA, MASTERCARD, LINX)
• Car seat available on request
Tel: (868) 728-8146/359-2649
Email: zmexecutivetransport@gmail.com www.zmexecutivetransport.com
55
Explore
Alternative Tobago
By Sheldon Waithe
Night Bioluminescence Tour
BUCCOO
This unique paddle experience ensures that the environment below is undisturbed as you witness a true wonder of the world. The glowing algae bloom of plankton creates a blue-lit effect below the water. The result is an eco-adventure that is out of this world.
www.radicalsportstobago.com
Adventure Farm & Nature Reserve
PLYMOUTH
You do not have to be a keen birdwatcher to appreciate the natural beauty on show at this family-run project that supports the environment and its inhabitants. Flora and fauna abound, and where most of the island's famous birds can be found. An on-site lodge provides refreshments.
www.adventure-ecovillas.com
Tel: (868) 639 2839
Tobago Cocoa Estate
ROXBOROUGH
Find out why the island's cocoa is some of the most soughtafter on the planet. The serene setting nestled in Tobago's hills provides panoramic views from the gazebos, with lessons given in cocoa's chequered history and modern production. Best of all, sample the estate's international award-winning chocolate.
By Reservation: info@tobagococoa.com
Blue Mango Hole
BUCCOO
Also known as the 'healing hole', this blue cove in the middle of the sea - between No Man's Land and Buccoo Reef – is said to be able to revitalise and reenergise all who dive into it. The idyllic surrounding is enough to make you test those claims and emerge a new person.
www.fishtobago.com
Tel: (868) 309 0062
Lobster Dining On The Water
PIGEON POINT ROAD
Tobago Paradise Travel & Grill is a little wooden hut on the way to Pigeon Point Beach, that opens into a no-frills, candle-lit, seaside dining experience. Freshly caught lobster is the main attraction, enhanced by the wooden decking hanging over the lapping waves. Did we mention the lobster?
Tel: (868) 344 1703
Fort King George
SCARBOROUGH
The numerous forts on the island are a reminder of Tobago's colonial past and the pirate era. Fort King George is the largest, overlooking the Atlantic Ocean, with its cannons in their original positions. The manicured grounds offer the perfect picnic location, and the Tobago Museum is also on site.
Tel: (868) 689 3970
56
Paradisiacal sea, glowing night-time swims, a protected rainforest reserve, beach-dining and historical forts are waiting for you to explore.
Feature
Discoveries
Main Ridge Forest Reserve Tour
PLYMOUTH
As its name suggests, the Main Ridge is the spine that rises across the middle of Tobago. Home to hundreds of species of birds, mammals and snakes in its rainforest hills, the stops at various iconic locations provide such delicacies as fresh coconut water, making this all-day trek truly unforgettable.
www.naturetobago.com | www.tobagotours.de
Stand Up Paddle Lessons
PIGEON POINT
Begin with a twenty-minute lesson on land, with knowledgeable and friendly instructors. Then it's into the sea to practise all that you've been taught as you paddle along the coastline before heading out across the lagoon.
www.standuppaddletobago.com
Tel: (868) 681 4741
Horse Riding On The Beach
BUCCOO POINT
The horses choose you, not the other way around. Once the introductions are made it's time to learn all about them, how to treat and groom them, before riding on the road and then into the sea. A truly exceptional experience, with the funds facilitating therapeutic programmes.
www.being-with-horses.com
Tel: (868) 639 0953
Pirate's Bay Day Trip
CHARLOTTEVILLE
The search for the most private beach is over.
Accessible only via an easy fifteen-minute hike or by boat, this serene beach with crystal clear water, on the island's north coast, is exactly the type of hideaway favoured by pirates of yesteryear.
https://tobago-fun.com
Tel: (868) 302 6964
Sunday School
BUCCOO
Not the traditional occasion that its name evokes but rather a mix of a steelpan performance, followed by dancing to the DJ late into the night. Food stalls and even a roulette table, ensure that all levels of 'liming' are catered for. Extracurricular is the main lesson at this school
www.tobagosite.com/ bucco-sunday-school.html
Caribbean Cooking Lesson
CROWN POINT
Don't just enjoy the wonderful taste of Tobago's cuisine, learn to cook it. The legendary Miss Trim of Store Bay fame takes you on a culinary journey through the history and use of herbs and spices.
misstrimsfoods@gmail.com
Tel: (868) 715 6577
57 12
Best-of-'Bago
Feature
Various fish, birds and maybe even some turtles, welcome you to their domain.
Acrylic on Canvas "Vintage" by Kibwe IG: kibweart_modernrealism
Accommodation
Tradewinds Hotel
(868) 652-9463
36–38 London Street, St. Joseph Village, San Fernando, Trinidad delia@tradewindshotel.com | www.tradewindshotel.com
Situated in the breezy residential area of St. Joseph Village, San Fernando, Tradewinds Hotel has been owned and operated by the Laing family since 1990. The 41-room "Home Away From Home" boasts friendly, helpful and courteous staff and an efficient management team. Rooms are spacious and fully equipped with minibar, cable TV, air-conditioning, safes and complimentary Wi-Fi. Other facilities include the newly opened Trellis Restaurant, Bottles & Bites Sushi & Tapas Restaurant, conferencing, minimart, gym with state-of-the-art equipment and instructors on site and swimming pool. Only 800 metres away from Caribbean Cinemas 10/South Park Shopping Plaza.
Royal Hotel
Tel (868) 652-4881
46–54 Royal Road, San Fernando, Trinidad www.royalhoteltt.com
Royal Hotel has the charm of a bygone era, with the conveniences of the modern world. We are known for our warm southern charm, an oasis conveniently located within the city of San Fernando.
We invite you to relax in any of our 62 spacious rooms, equipped with cable TV, air-conditioning, safes and free Wi-Fi, along with a complimentary continental breakfast. Visit our Landmark Bar or Pavilion Restaurant for a taste of an eclectic mix of local and international cuisine. Our conference and meeting rooms are ideal for hosting business events, cocktail parties and wedding receptions. Hoping to see you soon!
Holiday Inn Express & Suites
Tel: (868) 669-6209 / 6681 No. 1 Exposition Drive, Trincity, Trinidad. W.I. reservations@hiextt.com | www.hiexpress.com/trincitytt
Ideally located just 2km from The Piarco International Airport with complimentary shuttle service. Our newly renovated rooms and suites provide all the comfort needed to work, just minutes from the city of Port of Spain, Eteck Tamana Park and Trincity Industrial Estate. Staying at the Holiday Inn Express & Suites Trincity Trinidad Airport Hotel is convenient for access to the island's top Universities, and many sporting facilities such as the National Aquatic Center and Racquet Center. During your leisure time, browse the shops at the expansive shopping Mall or head to the beautiful Maracas Bay Beach. For a great start every day, go for a morning workout at the Fitness Center followed by a complimentary hot breakfast.
Par-May-La's Inn & Sundeck Suites
Par-May-La's Inn: Sundeck Suites: Tel: (868) 628-2008/5321 Tel: (868) 622-9560/9561 # 53 Picton Street, Newtown, # 42–44 Picton Street, Newtown, Port of Spain, Trinidad Port of Spain, Trinidad reservation@parmaylas.com | reservations@sundecktrinidad.com
Parmayla's Inn and Sundeck Suites are located ten minutes from the center of Port of Spain. Our rooms are equipped with Air conditioning, Toilet & Bath, Telephone, Cable TV, and free WiFi.
Sundeck Suites has Kitchenette facilities in each room. We are conveniently located near Embassies, Restaurants, Supermarkets, Hospitals, Pharmacies, the Zoo, Queen's Park Savannah, Oval, Mas camps, Nightlife, and easy access to transportation.
60
Accommodation
62 Accommodation
Acajou Hotel
(868) 670-3771; (868) 670-4566 (Fax)
Grande Rivière, Trinidad, W.I. info@acajoutrinidad.com | www.acajoutrinidad.com
Acajou is a small, eco-friendly, family-operated hotel situated on the beautiful and dramatic northern coast of Trinidad in a small fishing village called Grande Rivière. The hotel is built as a group of traditional cottages nestled between the beach, a crystal clear river and lush rainforest-covered mountains.
What makes Grande Rivière unique is the hundreds of endangered leatherback turtles that nest here every year, from March until August. Please visit www.tripadvisor.com for unbiased reviews about Acajou Hotel.
Cara Hotels
(868) 659-2271; (868) 759-7884
Pointe-a-Pierre, Southern Main Road, Claxton Bay, Trinidad reservations.pap@carahotels.com I www.carahotelstrinidad.com
Sink into one of our comfortable armchairs at the end of your busy day and watch the sunset over the Gulf of Paria. Cara Hotels, Trinidad offer comfort, tranquillity and a safe place to work or relax. Our close proximity to the southern business centre of San Fernando and the Point Lisas industrial estates makes us a first choice for accommodation, conferences, business meetings, corporate special events, weddings and cocktail receptions.
Dine at our recently renovated Zest Bistro or BayView Bar on your next visit!
Le Grand Almandier
(868) 670-1013; (868) 740-3959
2 Hosang Street, Grande Rivière, Trinidad legrandealnandier@ gmail.com
Located 88 km from Piarco International Airport, Le Grand Almandier lies nestled between the almond trees and the beach. Here, the forested headlands border the magnificent coastline to the north and the majestic Grande Rivière River, from which the village gets its name, to the northeast. The perfect retreat to enjoy all that Mother Nature has to offer: the birds, the wildlife, the nesting leatherback turtles, fishing, boat tours and waterfall tours. The ten tastefully decorated rooms and suites sleep two to six persons. The ideal choice for anyone in search of peace and serenity in completely natural surroundings.
64
Accommodation
Elegantly designed and made with the guests' comfort in mind, the hotel boasts 161 spacious guest rooms and suites. Elevated food and beverage experiences await guests at our fine dining restaurant the Exchange and the Sugar High Rooftop Lounge and Bar.
thebrixtrinidad.com
2-4 Coblentz Avenue, Port of Spain, Trinidad
THE BRIX AUTOGRAPH COLLECTION BY MARRIOTT
+1 (868)
The BRIX, Human Chemistry in Action.
612-4000
Crown Point Beach Hotel
(868) 639-8781/3 | Fax (868) 639-8731
Store Bay Local Road, Crown Point, Tobago reservations@crownpointbeachhotel.com I www.crownpointbeachhotel.com
Set on seven acres of beautifully landscaped grounds with views and access to Store Bay, one of Tobago's most beautiful beaches. Within walking distance of the airport and the well-known Pigeon Point beach. Accommodation comprises studios, cabanas and one-bedroom apartments. All rooms have an ocean view, kitchenette, bathroom, hair dryer, cable television and telephone. The poolside restaurant and bar caters for all your food and beverage requirements. Recreational amenities include a pool, tennis courts, table tennis, and shuffleboard, as well as free Internet access. From our grounds you can walk down steps that lead to Store Bay beach.
Sunspree Resort Ltd.
(868) 631-5195 / 631-5196 | (868) 631-5195 (fax) #40 Store Bay Local Road, Crown Point, Tobago sunspreeresort@ramlagansholdings.com | www.sunspreeresortltd.com
Sunspree Resort delights guests with luxurious accommodation, gourmet dining, and close proximity to some of Tobago's exotic beaches. The resort is five minutes' walk from the ANR Robinson International Airport. This Caribbean getaway boasts 19 rooms, each offering a view of either our garden or our swimming pool. Different room and suite categories accommodate families of all sizes. We offer free Wi-Fi.
Sunspree Resort is suitable for those who crave action and adventure, those interested in relaxation, or even those who are looking for romance. We even provide an idyllic paradise where all your wedding and honeymoon dreams can come true. Tripadvisor Certificate Of Excellence 2013 Winner!
68
Accommodation
Home Away from Home
By Paul Hadden
There is no shortage of options when looking for that 'home away from home'. Whether you're coming to T&T for a short visit or looking for a longterm home, there are plenty of great ways to find the perfect island retreat. Popular online options such as Airbnb and Hotels.com have certainly made the search for accommodation more convenient, but there is still a lot to be said for taking a more traditional approach and hiring a professional local real-
estate agent to help you find a place to stay during your trip. Going through an agency can actually save you money because you'll be paying in local TT currency rather than US dollars, and it also gives you a lot more flexibility in terms of check-in times, personal modifications for your rental villa, and hidden deals that only local agents can access. Booking a stay through an agent also provides you with that personal touch that can make all the difference.
70
Accommodation
Entertainment
Oil on Canvas
"Escaping the Beach" by Martin Superville IG: martinsuperville8248
Back in Play
By Sheldon Waithe
The Commonwealth Games
Foremost among the achievements for 2022 was T&T's performance at the Commonwealth Games. Six medals, including three golds, represented a welcome addition to the nation's proud legacy at these Games. Runner Jereem Richards defended his 200M title, then teamed up with Dwight St Hilaire, Asa Guevara and Machel Cedenio for the 4x400M Relay, in a magnificent and dominant display to take gold and emulate the legendary 1966 T&T Relay squad. The young 4x100M Relay team also brought home precious metal, their silver a positive sign for the near future and representative of T&T's strength in depth. At the velodrome, a tireless Nicholas Paul earned a medal of each colour; winning gold with a sprint in the Keirin that left daylight between him and his opposition, silver in the Match Sprint and bronze in the Kilometre Time Trial.
Both individual gold medallists enjoyed other successes, Richards started the ball rolling with his victory in the 400M at the World Athletics Indoor Championships, while Paul also provided consistency with three golds at the Pan American Cycling Championship, before a training crash brought an abrupt end to his season.
FINA Swimming World Cup & Caribbean Games
The water could not cool down a red-hot Dylan Carter in October and November. He won an amazing nine gold medals at the FINA Swimming World Cup, taking the 50M Freestyle, 50M Backstroke and 50M Butterfly, while breaking national records in all three events. His victories earned him the coveted prize of top men's swimmer at the World Cup.
The first Caribbean Games were held in Guadeloupe; open to Under-23 athletes, T&T finished third on the medal table with a tally that included five golds, seven silvers and five bronze. The gold medallists were Nikolai Blackman and Ornella Walker in swimming, runners Kion Benjamin, Akilah Lewis and the women's 4x100 Relay squad.
CPL -Cricket
The Caribbean Premier League (CPL) celebrated its ten-year anniversary in 2022, breaking new ground with the inaugural Massy Women's CPL, won by Trinbago Knight Riders (TKR).
The TKR men's team disappointed however, with an uncharacteristic display that saw them concede six losses and flounder at the bottom of the standings. In the West Indies Four-Day Tournament, T&T finished 4th with two wins, two losses and a draw. Earlier in the year Trinidad successfully hosted matches in the Under-19 Cricket World
74
SPORT REVIEW 2022
Contributor: dpa picture alliance / Alamy Stock Photo
Entertainment
Photo: Richard Lyder
the ICWI Champions League, while individual honours went to Aleena Edwards and Shemar Britton in the Silver Bowl Championships. 'The Summer of Tennis' saw ten lawn tennis events, culminating in the hosting of Davis Cup matches with nine nations competing at the National Racquet Centre. T&T did not fare too well but hosting the global competition is a boon for the sport locally.
CONCACAF Football
from
Cup across four venues, within the pandemic protocols. As the T&T women cricketers took a 4-0 clean sweep on a tour to Barbados, it coincided with the news that T&T cricket is spearheading the formation of a West Indian women's Test team.
Dragon Boat Races
After an absence of two years, the Chinese Arrival Dragon Boat Festival returned, with Tobago's Oceanus defeating favourites Aquaholics in the Premier 200M and 500M races. Remaining in the water, choppy conditions made the annual Great Race from Trinidad to Tobago a tricky endeavour, with few powerboats finishing. Motul Monster traversed the elements best, winning its 6th title in the arduous test of man and machine.
Rainbow Cup Triathlon
The welcome return of triathlon's Rainbow Cup to Tobago's shores saw a familiar name – Jenna Ross - take the honours in the women's category, with a new one, John Littlepage, taking the men's title. The T&T Marathon was also welcomed back and saw Kelvin Johnson of Guyana avenge his third place in 2016 with victory in 2022, while Shardie Mahabir topped the women's field. Interestingly, the competitors included Polish global runner Ryschard Ellert for whom the T&T race represented his 130th marathon in his 99th country.
Lawn & Table Tennis
Table tennis is enjoying a boom in popularity, with an increasing number of players taking part in several competitions. Arima Table Tennis Club led the way, winning
While football's governance continued its restructure, on the field, the national teams returned to competition. At the CONCACAF Under-20 Championships, the team advanced to the Round of 16 before being eliminated by Costa Rica. The senior men's team won four matches in the Nations League, but lost friendlies against Tajikistan and Thailand, away from home. Three wins, three loses and a draw were the results for the women's senior team, in the season-long CONCACAF qualifying matches.
The anticipation continues into 2023 with the CAC Games and Pan Am Games offering further opportunities for success, while the excitement builds towards T&T hosting the Commonwealth Youth Games in August, a major fillip for sports tourism.
https://www.insandoutstt.com/
75
SPORTING EVENTS
UPCOMING
articles/2023-sporting-eventsschedule
Freed
the confines of pandemic restricted sport, T&T's athletes made up for lost time with scintillating performances that delighted fans and obliterated rivals.
Photo: Nicholas Bhajan
Photo: Nicholas Bhajan
Entertainment
Photo: Nicholas Bhajan
Meet A Trini
'Every Stride A Tribute' should read 'every winning stride' because crossing the line first was something that Jereem 'The Dream' Richards did a lot in 2022, on the prestigious stages of the World Indoor Championships and the Commonwealth Games. With his individual victory at the latter, the Point Fortin athlete created a seminal moment as he mounted the top step of the Commonwealth podium, having his request honoured for the steelpan version of T&T's national anthem to be played, giving T&T culture a new level of exposure.
Though his success is built upon the hard work that he puts into his training, there was a little extra motivation in his stride this year, not one that he would have wanted, but one that he utilises, nonetheless. In January 2022, with the promise of a new season ahead, fellow T&T runner and inspiration, Olympic, Pan Am Games and World Championship medalist Deon Lendore, lost his life in a vehicular accident. He was a close friend of Richards. "Deon was one of the pioneers of my generation. He motivated a lot of us in Trinidad & Tobago; proved to us that it was possible to run fast, get an education and become a professional."
Richards paid tribute in the best possible way, by winning the 400M World Indoor title in March, before defending his Commonwealth 200M with a Games record of 19.80secs, then anchoring the 4x400M Relay team to their gold medal. In Lendore's absence, Richards took his friend's role of influencer. "I know
Jereem Richards certainly on target to continue achieving 'The Dream'
Every Stride A Tribute
By Sheldon Waithe
he would have wanted his legacy to live on and motivate younger athletes like he would have done. Each time I had to run, even if I felt scared a little, I told myself that 'Deon wouldn't get scared, he would motivate his team'."
As a further tribute, Richards copied Lendore's bow and arrow celebration as he crossed the line. With only an Olympic medal required to complete his Games set, Jereem is certainly on target to continue achieving 'The Dream'.
76
Jereem Richards of Trinidad and Tobago celebrates winning the 200m during the Athletics at Alexander Stadium in Perry Barr at the Birmingham 2022 Commonwealth Games on Saturday 6th August 2022.
Feature
Photo: Pat Scaasi Mi / Alamy Stock
Windswell Surfing T&T
By Anna Walcott-Hardy
Although these islands are not known for world-rated surfing, waves can reach as high as 15 feet, and there's a small but enthusiastic community. The best locations are along Trinidad's north and northeast coast, while in Tobago the southwest coast, including Mount Irvine, Pigeon Point and even a spot near to the airport are popular. Balandra, Damien's, Irvine, Roughside, Sunset, Salybia, Sans Souci and Toco: are the among the best surfing spots from December to April.
Jude Gomez, hopped on a board in Tobago when he was just four, with his father Blair guiding him. "I've been surfing for as long as I can remember. It's just the rush of riding the waves…and the adrenaline I get from it."
Jude, alongside Aiden Albada, were selected by Surf TT to represent T&T at the recent IOC-sponsored Central American Caribbean Sea and Beach Games in Santa Marta, Colombia, in 2022. They were among some of the youngest surfers there, competing against seasoned seniors, some world-ranked in the top 50. For Jude, competing at the multi-sport event that featured 26 countries and 544
athletes was a "real eye opener". He now spends most of his time training and has also opened a business repairing surfboards. The talented eighteen-year-old is grateful for the unwavering support of parents, Blair and Linda-Lee, as well as coach Jason Apparicio.
Aiden Albada migrated to California about four years ago. He began chasing waves with his Dad, Edward, at the age of four. Now fourteen, he is rankled No 1 (for the season) by the Western Surfing Association (WSA) and National Scholastic Surfing Association's (NSSA) Gold Coast Division (16-and-under category). Now he goes to Santa Barbara Junior High School with his surfboard, as the Independent Study Programme ensures he can train after school; and often travels home, winning gold at local competitions last year with the support of coaches Jason Apparicio and Chris Keet. He's most proud of representing T&T at the ISA World Junior Championships in El Salvador where he placed 49th in the under-16-category, at only thirteen-years-old, in a field of over 120 competitors. There's no doubt that Aiden's passion
for surfing began at home. "Upon moving to Santa Barbara in 2018, I became serious about surfing as my primary competitive sport. I now surf as much as I can and train with a kinesiology trainer specifically for surf mobility…I consider myself a power surfer who also loves modern manoeuvres like blow tails… My long-term goal is to enjoy life as a professional surfer."
For sixteen-year-old Alec Mendes, being out at sea is "peaceful and calming, it's my happy place." Alec began surfing in Trinidad at a very early age alongside his father Ryan, also an accomplished athlete.
"Whenever we went to beach, I would try to use the board and catch waves and I've loved it ever since. I guess my first mentor was my dad, and later I met Chris Dennis and Alan Davis who I also looked up to. Whenever I go surfing and they are there, they give me pointers and advice."
Although he was selected for the National Team to compete at the ISA World Junior Championship, he unfortunately couldn't attend. Over
78
Feature
Jude Gomez
Photo: Nicholas Bhajan
the years he has won numerous awards, one of the most memorable being the T&T 2022 Junior Championships.
"All my friends were there and the vibe was great," he added when asked about the future of the sport that more investment is needed.
"Surfing was more popular in the past. We need more juniors and more support from the government to encourage the sport." Alec is one of the talented young surfers in a community that has also seen more girls competing.
Ludmilla Günther began surfing at seven after watching her father, Albert. That Christmas she asked for a surf board from Santa Claus, and Santa delivered. Since then, the fourteen-year-old has wanted to go surfing almost every weekend. Her family migrated from Germany to Trinidad in 2013 and last year, Ludmilla was selected for the German National Junior Team as one of two female Junior Surfers. She has represented Germany at the ISA World Junior Championship 2022 in El Salvador and at the ESF
European Junior Championships 2022 in Portugal where she placed 19th (U16 Girls) and 21st (U18 Girls), respectively.
"I like surfing because it helps to clear my mind after a long week of school, or a bad day, or just helps me to relax and ease-up in general…I love the sense of freedom and playfulness the sport gives and learning new tricks and manoeuvres."
Llewellyn Whittaker from South Africa, a former professional surfer and Olympic Surf coach, coaches her online, as well as Didier Pitier. Prior to that, she trained with local surfing instructors including Stefan Lue Chin who taught her the fundamentals and to overcome her fear of bigger waves. In her short career she has won several competitions including the National Surfing Champion 2018 Trinidad & Tobago (U12 Mixed & U14 Girls), National Champion 2019 Trinidad & Tobago (U14 Girls); and 1st Place at Tobago Pro 2019 (Female). As a competitive Swimmer for the Flying Fish Swim Club, she holds six National Titles.
For Esther Hares, who began surfing
when she was just four-and-a half, her passion for the sport is indescribable, "on a wave is where I feel completely free… but there are no words I have that can really describe it,"
Esther was recently selected for an International Surfing Association (ISA) Global Youth Ambassador Scholarship Award (2022) and was one of five female athletes selected in the region of Latin America to attend the inaugural ISA and Olympic Solidarity Continental Youth Athlete Development Program in El Salvador (2022). The fourteen-year-old enjoys surfing most weekends in both Trinidad and Tobago, guided by coach Jason Apparicio and supported by parents Belinda and Damian. One of her most memorable events include surfing in the Soup Bowl in Barbados when she was just ten and attending the World Junior Surfing Championships. Her awards include the U12 Nationals 2017 (8yrs); First Citizens Sports Award - winner Youth Female Surf Athlete (2020); and Girls U18 and U16 - ranked 1st (2020). For this new generation, there's a groundswell towards proudly representing their country in the international arena.
79 Feature
Although these islands are not known for world-rated surfing, waves can reach as high as 15 feet, and there's a small but enthusiastic community.
Alec Mendes Photo: Richard Lyder
Ludmilla Günther
Photo: Richard Lyder
Aiden Albada Photo courtesy: Edward Albada
Esther Hares Photo courtesy: Belinda Bain Hares
Cracks in the Ceiling
Young, rising stars Alexandra Warner and Maya Cozier tell our stories from behind the camera
For a small twin-Island, Trinidad and Tobago is punching beyond its weight in the film industry. Although the dominance of Hollywood films has made it difficult for the Caribbean to break through, annual events like The Trinidad and Tobago Film Festival (TTFF) and The Trinidad and Tobago Green Screen Environmental Film Festival (GSEFF) have helped spring-board rising talent.
Founder of TTFF, Bruce Paddington had a clear vision for the festival, he wanted to create a space to screen films from the Caribbean and the Diaspora to the public that otherwise would have never been exposed to their "own" talent. Paddington also saw it as a way to facilitate
By Amy Hackshaw
the growth of the Caribbean film industry with workshops aimed at helping aspiring filmmakers. From its inception to the present day, the TTFF has had an increase in both the scope and quantity of submissions. These festivals have helped Trinidadian filmmakers break down industry barriers and biases. Instead of having a limited Caribbean audience, films such as 'The Cutlass' (Darisha Beresford), 'Moving Parts' and (Emilie Upczak), 'Unfinished Sentences' (Mariel Brown) have been screened at The Cannes Film Market. In the last decade, there has been a definite trend towards more women behind the camera. Trinidad has also seen a significant increase in female directors, like Maya Cozier and Alexandra Warner, who have produced critically acclaimed films
that explore the diversity of the Trinidadian experience.
Cozier is a 29-year-old filmmaker and former dancer who pursued a degree in film studies at the School of Visual Arts in New York. Her thesis film, Short Drop, won the NYWFIT student award and has been shown at over 20 film festivals worldwide, winning Best Short film at The Trinidad and Tobago Film Festival and Best Caribbean Short Film at The Curacao Film Festival. 'She Paradise', her first feature, premiered at the virtual AFI Fest in 2020. Cozier has since worked with Etienne Charles, an acclaimed jazz trumpeter and composer from Trinidad, who was commissioned to compose a piece for the re-opening of the newly
80
Etienne Charles – San Juan Hill: A New York Story
Feature
Photo: Maria Nunes
refurbished David Geffen Hall at Lincoln Center. Charles engaged with various creatives to execute his idea of an immersive multimedia live performance titled 'San Juan Hill: A New York Story'. His piece reimagined the cultural and musical heritage of the former San Juan Hill community, home to icons like Thelonius Monk and Benny Carter, which was razed to build the arts centre. In October 2022, Cozier worked with the creative team developing visuals for the live performance that captured the nostalgia and history of the community. In an interview for Ins and Outs, she admitted that although it was an exciting project, she faced a few challenges.
"Having to take my artform into the space of a live performance was new but I really enjoyed collaborating with a musician on a performance where I got to see my film interact with music in front of a live audience."
Cozier plans to create a short documentary of the same title, 'San Juan Hill: A New York Story', using the footage from the performance. Although Cozier believes that we have come a long way in our film industry she acknowledges that there are still
limitations regarding the reliance on foreign investors to distribute local film. Her hope is that "we can eventually entice local investors to promote this industry".
29-year-old filmmaker, Alexandra Warner, shared a similar perspective.
"The storytelling component has always existed in the Caribbean and there is no shortage of talented creatives in the industry. I believe that the more organisations and distribution companies that exist to assist filmmakers, the better it will be to hone the talent that already exists."
Warner graduated from the NYU Gallatin School of Individualized Studies with a BA in Documentary Production and International Relations. Her pilot episode 'The Forgotten Boys' in her 'Untold Docuseries' was partly inspired by her own experiences with crime in Trinidad. Warner mastered the art of storytelling in the documentary by challenging stigmas and misconceptions of the incarcerated. The piece focused on the restorative justice system which helps provide prisoners with an opportunity to gain skills
to reintegrate into society. Her aim is to produce a nuanced narrative that opposes the superficial depictions of crime that are often relayed in mainstream media:
"My objective with film is always to tap into our shared humanity. How can film be used as a tool for social impact? My work focuses on the lesser explored stories focusing on giving a platform to underrepresented communities and individuals."
Warner currently works as a video producer at the Brooklyn Museum and has recently developed a docuseries titled 'Reclaimed' which can be viewed on the Museum's Instagram and YouTube. Like 'Untold', the objective of this series is to tell the story of a marginalised and misrepresented group of different artists "whose work focuses on reclaiming narratives of lived experiences". Fair representation in media is an integral part of defeating stereotypes, what we see on the screen should reflect the multifaceted, complex nature of societies and cultures. The only way to move towards this goal is with greater diversity with the stories on the screen and our storytellers. The film industry may still be a male dominated space, but young, rising stars like Warner and Cozier are fighting for a place in that room.
81
"we can eventually entice local investors to promote this industry"
Maya Cozier
Photo: Maria Nunes
Alexandra Warner Feature
Restaurants Oil on Canvas "Market Day" by Ann Stapleton Email: annstapleton@live.com
Sunset Deck
(868) 624-3211 (Reservations)
Hilton Trinidad & Conference Centre
1B Lady Young Road, Port of Spain, Trinidad poshifb@hilton.com
Our culinary philosophy features a seasonally inspired menu with selections that focus on local ingredients and fresh herbs to produce beautifully crafted dishes by our chefs. The perfect choice for all-day dining, the Sunset Deck is an excellent meeting spot with its simple yet contemporary ambiance, perfect for casual dining.
Sample Menu: Braised Lamb Shank - Sous Vide Shank, Pan Seared Atlantic Salmon, Crème Brulee Cake.
84
Restaurants
30-36 Maraval Road, Ground Floor Newtown Centre Maraval
609-1610
Tel:
Waterfront Restaurant
(868) 821-6550 Hyatt Regency Trinidad, 1 Wrightson Road, Port of Spain, Trinidad, W.I. hyattregencytrinidad.com I www.opentable.com
Waterfront Restaurant invites you to enjoy local and international cuisine with a contemporary flair.
Sample Menu includes: CRAB AND DUMPLINGScurry sauce | homemade dumplings
Chef specialties: TORTIGLIONI JERK PASTA - tortiglioni | bell peppers | parmesan, sundried tomatoes | creamy jerk sauce
Comfort food: CHICKEN PICCATA - pan fried chicken | sautéed smashed potatoes, pear tomatoes | lemon butter caper sauce
Dessert: OPERA ROCHER - layers of ganache cake | latte mousse dulce de leche ice cream.
More Vino / More Sushi
(868) 622-8466 | 610 6673 Port of Spain
– 23 O' Connor St., Woodbrook
(868) 610-8257 I 609-8466 Valpark Plaza
(868) 652-VINO (8466) | 610 8466 San Fernando – 33 Scott St.
More Vino is one of the most popular restaurants on the island, best known for their sushi. They combine traditional Asian and Caribbean flavours for an undeniable explosion of taste and excitement. Hot Kitchen: Shrimp Tempura, Edamame, Crispy Chicken Bombs, Golden Dumplings, Sriracha Wings, Asian Bowls. Sushi Bar: Sriracha Lobster, Double Crunchy, Angry Crab, Iron Chef, Volcano, Tempura, Crunchy Ninja, Scorpion Pepper. Lunch, Dinner, Takeaway, Catering, Event Space Rental and Delivery.
Whipped
(868) 357-9447
One Woodbrook Place
Port of Spain, Trinidad whippedbynalima@gmail.com
Formerly known as 'Whipped by Nalima', which specialized in decadent desserts, 'Whipped' has now extended to a full restaurant and bar with a diversified menu, as well as a hookah station with a variety of infused flavours.
Menu includes:
Soong's Great Wall
(868) 652-Wall (9255) / 657-5050 /652-2583
97 Circular Rd., San Fernando soongsgreatwall@gmail.com
Nestled at the base of the iconic San Fernando Hill, join us at Soong's Great Wall for a dining experience just as awe-inspiring as its majestic namesake. Step into our newly renovated dining room or our breathtaking outdoor deck ... relax and be pampered by our highly trained staff. Our skilled chefs will not disappoint, preparing the finest Chinese cuisine for you to enjoy.
Sample Menu: Phoenix Basket Sizzling
Tenderloin Beef , Sesame Shrimp, Lobster Cantonese, Dasheen Pork, Great Wall Chicken, Pepper Squid, Lemon Fish.
Salads: Kale Salad; Mediterranean Chickpea
Rice bowls: Teriyaki Salmon, Cuban
Chicken
Pasta: Penne à la vodka, Pesto
Alfredo Linguine;
Paninis: Banh mi, Tandoori Salmon
BLT
Savoury crepes: Thai Shrimp, Chinese chicken
Sides: Cheddar Jalepeño Biscuits, Mac n' cheese
Sliders: Spicy Chicken Sliders, Lamb Sliders.
86
Restaurants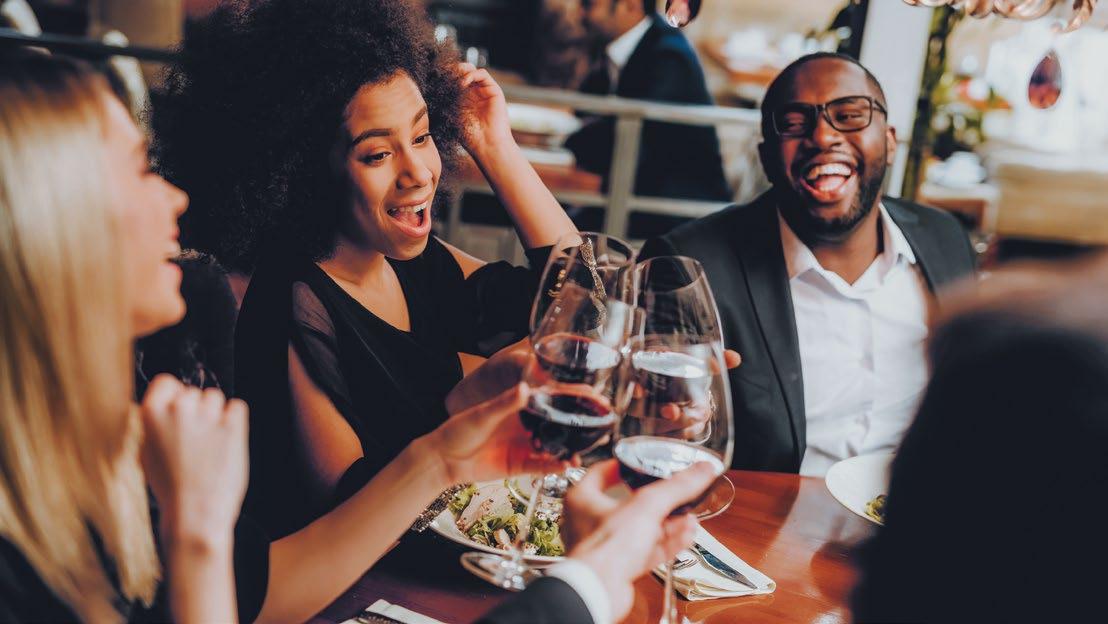 88 jaxxgrilltt jaxxinternationalgrill Movie Towne: 625-JAXX (5299) Grand Bazaar: 663 JAXX (5299) C3 Centre: 657-JAXX (5299) Arima: 664-JAXX (5299) Signature Dishes Satisfy your cravings with our C M Y CM MY CY CMY K JAXX magazine Ad Final.pdf 1 09/12/2022 5:34 PM Restaurants
89 Restaurants
Dine in, Drive Thru, Take away, Dine in, Drive Thru, Take away, Delivery Delivery
The place to be for locally crafted coffee, pastries, breakfast, brunch and lunch.
#60 Warren St. Woodbrook www
VIEW OUR MENU: 241-6889
Nichossa Restaurant
(868) 652-8912 I nichossa@live.com
Rainbow Plaza, Gulf View Link Road, Gulf View, San Fernando
Celebrating 21 years in business at this location, we invite you to our café-styled restaurant and specialty bakery, which offer diners a comfortable yet classy dining experience of Americanstyled breakfasts with unique teas and coffees, followed by a wide selection of light to full meals for lunch and dinner.
Sample Menu – Mexican omelette, Belgian waffle; Alfredo; Salads; Grilled Chicken & Bacon Paninis; Maracas Shark, Tandoori Chicken Wraps; Beef, Turkey, Salmon or Vegetarian Burgers.
Specialty bakery, Breakfast, Lunch, Dinner and Catering for Functions
Taryn's The Panyol Place
(868) 622-3989
23 Mucurapo Road, St. James, Port of Spain, Trinidad thepanyolplace@gmail.com
Offering a cosy and friendly environment characterized by original traditions of Venezuela, Taryn's, The Panyol Place, brings an authentic and typical Venezuelan and Latin American cuisine to its clients. Come and enjoy a wide variety of arepas, empanadas, cachapas, hallacas and much more, with various fillings, including white cheese. Enjoy fresh fruit juices. Also, Taryn's offers a variety of dishes for lunch on a daily basis, all with a Venezuelan flavour, such as Pabellón Criollo, Cachapa Venezolana, Tequeños. Try our special soups on Saturdays. Spanish spoken. Restaurants
90
pazcoffee
dianne T E A S H O P T e a , c o f f e e , b r e a k f a s t , l u n c h , b r u n c h , d e s s e r t s w i n e s a n d c o c k t a i l s ! J o i n u s a t 1 1 9 L o n g C i r c u l a r R o a d , M a r a v a l @ d i a n n e t e a s h o p w w w . d i a n n e t e a s h o p . c o m 6 1 0 - 3 8 3 2
com @pazcoffeeandkitchen
91 Restaurants
Golden Palace Chinese Restaurant
(868) 658-6557 I 1660 (Reservations)
212 Southern Main Road, Marabella, Trinidad goldenpalacemarabella@gmail.com
For over 25 years, Golden Palace has been a Marabella landmark. Our chefs, trained in China, cook authentic Cantonese dishes. The Golden Palace Food & Grill Canteen, downstairs fastfood, offers dining or takeaway, with a varied local breakfast. For lunch, enjoy a wide choice of local, Indian and Chinese cuisine.
Appetizers - Crab Back; Mini Spring Roll; Spicy Fried Calamari. Main Course - Tao Chicken; Roast Duck in Thai Curry Sauce; Fish in Sichuan Spicy Sauce; Beef Sautéed in Maggi Sauce. We cater for functions, weddings and all occasions.
Carenage Fish Fry
By Paul Hadden
Lime Inn
(868) 670-3771; (868) 670-4566 (Fax) Acajou Hotel, Grande Rivière, Trinidad info@acajoutrinidad.com www.acajoutrinidad.com
Reflecting our mix of international and local cuisine our menu is a marriage of international and local herbs and spices and mouth watering ingredients.
Available for Functions, Lunch and Dinner
Sample Menu: Creamy Seafood Melee, Pumpkin Bisque. Acajou Chicken Salad, Tuna Fish Salad. Sliders - Spicy Chicken/Beef Sliders. Main - Pesto Linguine, Grilled Catch Of The Day in lemon butter or poached in coconut milk. Dessert - Chocolate Eruption, Hand churned Coconut Ice Cream.
With the opening of the Carenage Fish Fry, the tradition has finally made its way to our shores. Fourteen vending booths selling a wide variety of local delicacies from Fried Kingfish and Fish Broth to Shark and Bake, Shrimp, and Souse, the Fish Fry is located along the Carenage road in a part of the island that is well known for its association with the fishing industry. However, a fish fry is more than just a meal, it's an event, and as good as the fish may be, it's also about the 'lime' with friends and family. Aside from ample space for dining, there is also a small stage for live music and a park that connects the venue to a boardwalk that stretches out alongside the waters of Williams Bay.
www.facebook.com/carenagefishfry
92
A fish fry is a staple of many Caribbean islands, where people go to enjoy a delicious variety of cooked fish, as well as live entertainment.
Restaurants
AQUA Blue Waters Inn
(868) 660-4341 Batteaux Bay, Speyside, Tobago reservations@bluewatersinn.com I www.bluewatersinn.com
AQUA is located in the eco-chic resort, Blue Waters Inn, in Speyside, Tobago. AQUA offers breakfast, lunch and dinner with an intimate view of the dazzling turquoise waters of Batteaux Bay. The evening provides an exquisite dining experience, where you can savour our fresh and fabulous menu under the stars, or in our elegant indoor space.
Sample Menu: Batteaux Bay Shrimp Salad, Tuna Tartare, Sizzling Mango Chicken Fajitas, Bacon-Wrapped Filet Mignon, Cedar Plank Salmon, Lobster Baja Tacos, Crab and Dumpling. We cater for weddings & special events.
The Seahorse Inn Restaurant & Bar
(868) 639-0686
Grafton Beach Road, Stonehaven Bay, Black Rock, Tobago seahorseinntobago@gmail.com I www.seahorsetobago.com
Intimate al fresco beach-side dining under the stars. Awardwinning food and service, an exceptional wine list, extensive bar selection, in a romantic tropical setting. Regarded as Tobago's premier dining experience and a "must do" whilst on the island.
Sample Menu: Spiced Fried Calamari, Tuna Ceviche, Duck Rillets, Lobster Thermidor, Crab-stuffed Grouper Fillet, Pineapple-glazed Duck Breast, Tenderloin & Rib Eye Steaks, Shrimps Mornay, Rack of Lamb.
Kali'na Restaurant
(868) 660-8500
Tobago Plantations Estate, Lowlands, Tobago info@magdalenagrand.com I www.magdalenagrand.com
Discover the unique Caribbean Fusion cuisine in an upscale and romantic environment in one of the top restaurants in Trinidad and Tobago. The chef features traditional Caribbean recipes prepared in a modern European way, as well as dishes from all over the world, refined with exotic Caribbean ingredients. Sample Menu - Starters: Caesar Salad, Mini Crab Cakes, Smoked Salmon, Pork Kebab. Main Course: Pork Tenderloin, Pan Seared Chicken Breast, New York Striploin Steak, Pan Seared Local Catch of the Day, Blackened Salmon. Desserts: Fruit Salad, Chocolate Cake, Cheesecake. We're open only for dinner.
93
Restaurants
Fast Facts on Trinidad & Tobago
Located at the gateway to the Caribbean, the Republic of Trinidad and Tobago is renowned for its industrialised, energy exportdriven economy; vibrant culture, and multi-ethnic society. T&T is a leading regional economy with a population of 1.3 million. It has an international presence in the oil and gas-based energy industry, and profitable and productive manufacturing and services sectors. T&T is also pursuing a policy of economic diversification and is investing in several other sectors.
Geography and Location
Trinidad – Once part of the South American mainland, Trinidad is situated 12 km (7 miles) northeast of the coast of Venezuela, and is separated from it by the Gulf of Paria. Trinidad has three mountain ranges: the Northern Range, the Central Range and the Southern Range. The highest point, El Cerro del Aripo, is 940 metres (3,084 ft) above sea level. About 40% of all land is undeveloped forest and woodlands, although the island is experiencing rapid development. Trinidad's Pitch Lake is the largest natural reservoir of asphalt.
Total Area: 4,828 sq km (1,864 sq miles) 81.25 km long by 57-73 km wide (50 miles by 35-45 miles)
Location: Lat. 10.5° N / Long. 61.5° W
Tobago – Tobago lies 34 km (21 miles) northeast of Trinidad. Of volcanic origin, the island is a single mountain mass, although the southwest is flat or undulating and coralline. The highest peak, the Main Ridge, reaches an elevation of about 576 metres (1,890 ft). The coastline is broken by inlets and sheltered beaches, and there are several uninhabited islets.
Total Area: 300 sq km (116 sq miles)
Location: Lat. 11.5° N / Long. 60.5° W
Climate
Trinidad and Tobago has a tropical climate. Daytime temperatures average 31°C (87°F) and are moderated by the northeast trade winds, while nights are a cool 21°C (69°F). The islands have two distinct seasons: dry, from January to May, and wet, from June to December. There is a short dry period around midSeptember called Petit Carême. Trinidad and Tobago are just outside the usual path of hurricanes and other tropical storms, but Tobago can experience inclement weather as a result of such weather systems.
Time Zone
Greenwich Mean Time: Minus four hours
In US Winter: Eastern Standard Time plus one hour (EST +1) In US Summer: Eastern Standard Time (EST) There is no daylight savings time.
Government
Trinidad and Tobago follows the Westminster model of government and upholds the traditions of parliamentary democracy it inherited from Britain. The Government is stable. The Head of State is the President, who is elected by an Electoral College of members of the Senate and House of Representatives for a five-year renewable term. Executive power, however, is vested in the Prime Minister and Government, following elections at least every five years. The next general election will become due in 2025.
Tobago has its own elected House of Assembly and its seat is in the capital city, Scarborough.
https://www.ttconnect.gov.tt/
https://www.tha.gov.tt/
Banking
The financial system consists of commercial banks, trust and mortgage finance companies, finance houses and merchant banks.
Number of Commercial Banks 8
Number of Branches 123
Number of Automatic Banking Machines 254 ATMs https://batt.org.tt/banking-industry/
Standard Bank Hours of Operation City Centres:
Monday to Thursday – 8 am to 2 pm Friday – 8 am to 1 pm & 3 pm to 5 pm
RBC and Scotiabank (not mall branches)
8 am to 5 pm
Shopping Centres (Daily): 10 am to 5 pm
Exchange Rate: TT$6.79: US$1 (Jan. 2023)
Meeting Places and Conference Centres
Trinidad and Tobago is one of the top five Caribbean meeting and conference destinations. Many hotels have facilities for conferences, including international brands such as the Hyatt Regency Trinidad and the Hilton Trinidad and Conference Centre. In addition, the state-of-the-art National Academy for the Performing Arts (NAPA), South Academy for the Performing Arts, award-winning spots like the Magdalena Grand Beach Resort in Tobago are ideal for corporate meetings and team-building retreats.
Business Hours
Offices: Monday to Friday 8:00 am to 4:30 pm
Government Offices: Monday to Friday 8:00 am to 4:00 pm (City Centres): Monday to Friday 8:00 am to 4:30 pm; Saturday – 8:00 am to 1:00 pm
Retail (Shopping Centres): Monday to Saturday 10:00 am to 7:00 pm
Telecommunications
Providers of landline and mobile telephone services are prevalent on both islands, and cable television and internet services are readily available. The more prominent agencies are Telecommunications Services of Trinidad and Tobago Limited (TSTT), Digicel (Trinidad and Tobago) Limited, Amplia Communications and Columbus Communications Trinidad Limited (Flow). With wide coverage throughout the islands, communication is generally easy and wireless internet services are commonplace at hotels, restaurants and many other establishments.
International Access Code: 1
Country Code: 868
94
Fast Facts on Trinidad & Tobago
Photo: Richard Lyder
Media
There is a well-established network covering television, radio, print, electronic billboards and an increasingly strong digital presence. The three daily newspapers are Trinidad Express, Trinidad Guardian and Newsday.
Top News and Media Websites
• T&T Newsday
• Loop TT News
• Trinidad Guardian
• Trinidad Express
• Wired868
• Breaking News T&T| Facebook
• CNC3.co.tt
• Online Radio Stations
Immigration, Work Permits and Visas
Effective July 2022, COVID-19 PCR or lab-acquired antigen test results were no longer required for entry into Trinidad and Tobago. All passengers arriving into the country must wear properly fitting face masks and are encouraged to adhere to existing public health and social measures. While mask wearing is voluntary in public spaces, it remains mandatory at private and public hospitals and other health care facilities.
For updated guidelines for travel to or from Trinidad and Tobago, visit the following websites: https://health.gov.tt/ and https://nationalsecurity.gov.tt/ immigration/
Work permits are required for business stays beyond 30 days. Visa extensions can be obtained from the Immigration Office at 67 Frederick Street, Port of Spain, while work permits can be obtained from the Ministry of National Security, Temple Court II, 52-60 Abercromby Street, Port of Spain. www.nationalsecurity.gov.tt
Transportation
Airports – Piarco International Airport is a vital hub for international air traffic in the Caribbean. It is located about 45 minutes from the capital city, Port of Spain and there are non-stop daily scheduled flights to and from major international cities.
Caribbean Airlines Limited, the national airline, offers routes that include direct flights to major cities like Toronto, New York and Miami. CAL also flies regionally with regular flights to Jamaica, Barbados, Guyana and Suriname, to name a few destinations.
International flights are also available direct from Tobago's ANR Robinson International Airport. Airlines that fly directly to Tobago include British Airways and Condor.
International and regional airlines that fly to Trinidad and Tobago include American Airlines, British Airways, Caribbean Airlines, Condor, Copa Airlines, United Airlines, WestJet, JetBlue, and several charter flight companies. https://www.tntairports.com/
Major Airlines
Piarco Airport
American Airlines 1 (868) 821-6000
Caribbean Airlines 1 (868) 625-7200
British Airways 1 (800) 247-9297
Copa Airlines 1 (868) 669-5189
Surinam Airways 1 (868) 627-0102
United Airlines 1 (800) 864-8331
WestJet Airlines 1 (888) 937-8538
1 (888)-WESTJET
JetBlue 1 (800) 538-2583
Rutaca 1 (868) 625-4324
ANR Robinson Airport
British Airways 1 (800) 247-9297
Condor www.condor.com/ eu/flights/trinidad/tobago/
Approximate Flying Times to Trinidad and Tobago
London 8.2 hours
New York 4.5 hours
Miami 3.3 hours
Houston 5.3 hours
Toronto 5.5 hours
Seaports - Ferries travel the interisland route daily. Several cruise lines stop at Port of Spain during the peak season from November to April. Cruise ship operation was temporarily suspended as part of the global response to COVID-19.
Port of Spain Ferry (868) 625-3055
Tobago Ferry (868) 639-2417
The CARICOM Jetty, which is located at the Port of Port of Spain and operates the passenger inter-island ferry, receives, stores and delivers CARICOM cargo and multipurpose containers for trade within the Caribbean region.
A water taxi ferry connects Port of Spain and San Fernando. Scheduled sailing times are Monday to Friday. Tickets cost TT$15 one-way and can be purchased at the Water Taxi Terminal located at Flat Rock, Lady Hailes Avenue, San Fernando or the Cruise Ship Complex, Port of Spain. Free parking is available at both ports. There is a Public Transport Service Corporation (PTSC) shuttle service, which costs TT$3 through the city of Port of Spain.
For further information, visit: www.nidco.co.tt or call 624-3281/674-5593 (POS) or 800-4WTS (San Fernando).
Emergency Contacts
The Office of Disaster Preparedness and Management (ODPM)
800-ODPM (6376)
Trinidad: 640-1285 / 640-8905
640-8653/ 640-6493
Tobago: 660-7489
Port
95
Response 999 Fire 990 Ambulance 811 Global Medical Response 653-4343 Coast
634-4440
Police/Rapid
Guard
General
Scarborough
of Spain General Hospital 623-2951 San Fernando
Hospital 652-3581
General Hospital 660-4SGH (4744)
Tobago
Fast Facts on Trinidad & Tobago
Roxborough Health Centre and Hyperbaric Facility
660-4392
96 Index 519 84 Acajou Hotel 64, 92 Adam's Bagels 88 Adam's Bakery 88 Angostura Museum, Butterfly Collection and Art Gallery 55 Aqua Blue Waters Inn 93 Arazzi 85 Asa Wright Nature Centre and Lodge 38, 41 Banwari Experience Limited 54 Batch Caribbean Limited 32 Being with Horses 54 Blue Waters Inn 67, 93 Burger King 87 Caffè del Mare 66 Cara Hotel Inside Front Cover Cara Hotels Inside Front Cover, 64 Carib Brewery Limited 1 Caribbean Discovery Tours Limited 55 Caribbean Estates, Land & Villas 70 Caribbean Housing Ltd (CHL) 13 Crews Inn Hotel 66 Crews Inn Hotel & Yachting Centre 66 Crown Point Beach Hotel 68 Dianne Tea Shop 90 Dockside Food Mart 32 Dufry Trinidad Ltd 3 Everything Outdoors 54 Golden Palace Chinese Restaurant 92 HADCO Experiences 41 Healing with Horses 54 HikeNation Club 54 Hilton Trinidad & Conference Centre 63, 84 Holiday Inn Express & Suites 60 Hyatt Regency Trinidad 61, 86 IL Portico Italian Pizzeria 93 Island Beer Chill & Grill Trinidad Inside Back Cover Jaxx International Grill 88 Kali'na Restaurant 93 Kapok Hotel 62, 91 Kava 91 La Brea Industrial Development Company Ltd (LABIDCO) 12 La Mer Day Spa 35 Le Grand Almandier 64 Lighthouse Restaurant 66 Lime Inn 92 Little Caesars 87 Luna Inside Back Cover Magdalena Grand Beach & Golf Resort 69 Malabar Farms Gourmet Shop 32 More Sushi 86 More Vino 86 MovieTowne 52 Mt Plaisir Estate Hotel 39, 41 National Energy Corporation of Trinidad and Tobago 12 NGC CNG Company Limited 12 Nichossa Restaurant 90 Par-May-La's Inn 60 Paz Coffee & Kitchen 90 Phoenix Park Gas Processors Limited 12 Pint-Size Paradise Realty 71 Planet Ceramics (Tobago) Ltd 29 Plantation Beach Villas 70 Popeyes 87 Retreats with Horses 54 Rizzoni's 89 Royal Hotel 60, 62 Samurai Inside Back Cover Signature Selection 33 Soong's Great Wall 86 Spa Esencia 34 Sundeck Suites 60 Sunset Deck 84 Sunspree Resort Ltd. 68 Taryn's The Panyol Place 90 TECU Coral Reef 68 Texas de Brazil 89 The Brix 65 The Carousel Park at MovieTowne 52 The Central Bank Auditorium 53 The Central Bank Museum 27, 28, 53 The Central Bank of Trinidad and Tobago 27, 28, 53 The Falls at Westmall 33 The House of Angostura 55 The Kuttage Artisan Boutique 29 The National Gas Company of Trinidad and Tobago 12, 77 The NGC Group 12 The Seahorse Inn Restaurant & Bar 93 Tiki Village 91 Tourism Trinidad Limited 5, 43 Tradewinds Hotel Outside Back Cover, 60, 84 Tradewinds Hotel & Conference Centre Outside Back Cover Trellis Restaurant 84 Trinidad and Tobago NGL Limited 12 TT RideShare Limited (TTRS) 52 Vintage Imports Wine Merchants 32 Waterfront Restaurant 86 Whipped 86 ZM Executive Transport 55 Index