SUMMERTIME ROSÉS
YOU MUST DRINK AL FRESCO
SET SAIL!
THE CARIBBEAN'S SPLASHY REGATTA
THE COST OF BEAUTY GOING UNDER THE KNIFE IN TURKEY RISK VS REWARDS
'HALF THE MEN I KNOW ARE REACHING FOR A WONDER-DRUG TO SHED PESKY POUNDS'
FLYING PRIVATE CHEAPLY TRICKS OF THE TRADE
GIVING IT ALL AWAY THE TOP 50 PHILANTHROPISTS
SIZE, ATTRACTION & ADDING INCHES THE LENGTHS MEN ARE GOING TO
VOLUME VII / ISSUE V / MAY 2023
$32.95 USD
U.S. OPEN POLO CHAMPIONSHIP · MIAMI BEACH POLO · SOUTH AFRICA CUP · LA COUPE DE CHAMPAGNE - CHANTILLY
Ambassador Claude-Alix Bertrand Publisher
Joshua Jakobitz Editor-in-Chief
William Smith Copy Editor & Philanthropy Contributor
Claire Barrett Head of Photography
Dana Romita Luxury Real Estate Contributor
Amritlal Singh Spirituality Contributor
Cezar Kusik Wine Contributor
Polo Photographers
Katerina Morgan
Justine Jacquemot
Irina Kazaridi
Helen Cruden
Dillon Driscoll
Nick Tininenko
Michael J. Snell Lifestyles & Luxury Automobile Contributor
Joey Velez Wellness Contributor
Justin "Goliath" Johnson Wellness Contributor
Raphael K. Dapaah Art Contributor Brand Representatives
Michael J. Snell - NYC
Stanley Pierre-Etienne - West Indies
Jessica Foret Wax - Santa Fe
Justin Johnson - Atlanta
Contributing Photographers
Xavier Merchet-Thau
Aubrey Chandler
Eric Carré
Eva Espresso
Tony Ramirez
Rob Miskowitch Paat Kelly
Polo Lifestyles is a publication of HT Polo Publishing Co. 995 Detroit Avenue, Suite A Concord, CA 94518
Cover photo by Christophe Jouany off the coast of St-Barthélemy
Content Copyright © Polo Lifestyles 2023 All Rights Reserved.
For information or to advertise Contact marketing@pololifestyles.com Read online at www.pololifestyles.com On Instagram & Facebook @pololifestyles A proud partner of Issuu & The Impression
NATIONAL POLO CENTERWELLINGTON
USPA Junior Open Final
Florida Circuit 16-Goal Series
GRAND CHAMPIONS
POLO CLUB
USPA North American Cup
USPA National 20 Goal
Legends of Polo
Carlos Gracida Memorial
International Cup
FORMULA 1
Miami
ROLAND GARROS
Paris
WIMBLEDON
London
FRENCH SEASON
Domaine de Chantilly
Deauville
page 17
Joey Velez Wellness Columnist Velez Mental Performance @velezmentalhealth
Eva Espresso Photographer Eva Espresso Photography @Eva.espresso
Amritlal Singh Spirituality Contributor Monarch Visionary @monarch_visionary
Cezar Kusik Wine Contributor Polo Lifestyles @cezartastesearth
VOLUME VII / ISSUE V / MAY 2023 page 20 POLO LIFESTYLES EDITORS & CONTRIBUTORS
Dana Romita Real Estate Contributor Douglas Elliman @danaromita
William Smith Philanthropy Contributor May & Stanley Smith Charitable Trust @willismith_2000
PARK PLACE WINS U.S. OPEN PHOTOS FROM WEST PALM BEACH Page 30
Justin Johnson Wellness Contributor Goliath Coaches @goliathcoaches
Ambassador Claude-Alix Bertrand Publisher Polo Lifestyles @haiti_polo_captain
Josh Jakobitz Editor-in-Chief Polo Lifestyles @joshuajakobitz
Michael J. Snell Lifestyles & Automobiles Contributor @agnello_1
Eric Carré Photographer EC Photography @ti_carre
Claire Barrett Head of Photography Claire Barrett Photography @clairebarrettphoto
Raphael K. Dapaah Art Contributor Dapaah Gallery @dapaahgallery
SCOREBOARDS & COCKTAILS
Katerina Morgan Polo Photographer Horse Polo Art Gallery @horsepoloartgallery
"Half the men I know are on Ozempic" page 74
Traveling to Turkey for cosmetic surgery, page 94
SET SAIL! THE CARIBBEAN'S SPLASHY REGATTA
Adding inches, but at what cost, page 86
page 21 WWW POLOLIFESTYLES COM
PAGE
Vernissage returns with Moses Zibor, page 139
100
RAIN – FROM WEST PALM BEACH TO CHANTILLY TO GUSTAVIA – WAS A RECURRING THREAT TO POLO, SAILING AND SPECTATORS IN THE LAST FEW WEEKS OF APRIL.
The Sunday afternoon final of the U.S. Open Polo Championship was rained out, the Coupe de Champagne was played in a downpour at Chantilly and a squall abruptly ended the Caribbean's iconic regatta off the coast of St-Barthélemy.
Here in Northern California, we passed a stomach bug around the office as we neared our deadline and we dropped like flies. The combination of rain and a flu-like epidemic made for an interesting press week. It's how we found ourselves at the end of April and beginning of May; but April showers bring May flowers, right? Here's hoping.
We pushed our deadline out and shared hydration packets at the office, while keeping our eyes on Global Polo TV and ESPN 2 where the U.S. Open Polo Championship was broadcast in entirety last week. Team Park Place narrowly defeated Valiente and claimed their first U.S. Open title. It was alegria in the air as teammates, coaches, grooms and spectators realized the feat in unison.
One of the things we've noticed in the office is the extreme measures we're taking to achieve beauty standards. As one contributor noted and quoted (from the Devil Wears Prada), "I'm only one stomach flu away from my goal weight," as we took turns being ill this week, we were editing stories on Ozempic, cosmetic surgery in Turkey and leg-lengthening procedures that some "short kings" are investing in to be seen as more desirable within their dating pool. Ozempic is about $1,300 per month out of pocket, cosmetic surgeries in Turkey range from $5,000+ and bone-breaking and lengthening can exceed $200K. These are extreme measures that are becoming more and more common. Our pieces this month examine these trends more closely to understand what they say about us as a global society.
Raphael Dapaah returns with a long-awaited follow up to his January "Vernissage" profile, Amritlal Singh collaborated with a friend and colleague this month and Coach Joey Velez is back after a short, but eventful sabbatical.
Let us know what you think!
Best,
Josh Jakobitz josh@pololifestyles.com
SOUTH AFRICA OPEN
INNOVATION EXISTS PURELY TO SERVE YOUR COMFORT, SAFETY AND CONVENIENCE VIA MULTIPLE SENSES. A VIRTUAL VOICE ASSISTANT LISTENS TO SERVE YOU.
LIGHTING AND FRAGRANCE SUBTLY SOOTHE YOU.
MBUSA.COM
Beyond first class is a class of one.
With two new fun colors for spring, Away makes your carry-on feel less burdensome
Some fan favorites at Napa Valley's Brasswood
harrywinston
Incredible jewels in magnificent settings, Harry Winston pieces are iconic and perfect for the coronation
Lil Nas X made an early debut at the annual Met Gala whose theme was "Tribute to Karl Lagerfeld"
nationalpolocenter
Proud to sponsor the Gay Polo League at the National Polo Center in West Palm Beach
rogerfederer rolex
serenawilliams
Serena's party of three received an invitation from co-chair Anna Wintour to celebrate Karl Lagerfeld
VOLUME VII / ISSUE V / MAY 2023 26
brasswoodnapavalley
Introducing the simple red square that marks the month on your dial
Featuring surrealism photography, Claire Barrett's exhibit in Savannah, Ga., is a crowd-pleaser
This year's Met Gala co-chair Roger Federer wears custom Dior to the event
clairebarrettphoto
metmuseum
away
Click and comment on our choices... Tag @pololifestyles . We will share noteworthy comments with you next month.
Traveling by private jet doesn't have to cost an arm and a leg any more; how to get the most for the least
Oh Hay, is that brunch you've set out on the table? Any oats to go with your lox?
globalpolo
After a rain delay, the U.S. Open Polo Championship resumed and Park Place claimed the 2023 title
prestonkonrad poloponies
know it
robbreport
Luxury travel by train is coming back en vogue and rail companies are scrambling to meet demand
theroyalfamily
On Saturday, May 6, King Charles III will be anointed King of the United Kingdom
tiffanyandco
The ladies polo team at Yale University maintains hallowed principles
page 27 WWW POLOLIFESTYLES COM
Tiffany & Co celebrates the reopening of a flagship store in NYC
claylacy
The real MVPs are the BPPs and we all
Preston Konrad was an early arrival to the annual Met Gala, whose theme was "Tribute to Karl Lagerfeld"
eqluxe
yalepolo
THE GAUNTLET OF POLO U.S. OPEN POLO CHAMPIONSHIP FINAL PARK PLACE 12 / 11 VALIENTE
PHOTOS BY ALEX PACHECO & AGUS FONDA
WELLINGTON, Fla., (April 26, 2023) - The 2023 U.S. Open Polo Championship® has officially closed out the American high-goal polo season at the USPA National Polo Center (NPC)Wellington, the sport's premier destination, with a thrilling win by Team Park Place over Team Valiente in a score of 12-11 with more than $200,000 awarded to finalists in the 2023 tournament season.
The U.S. Open Polo Championship is recognized as being the most prestigious tournament in the United States and showcases some of the world's best polo players and equine athletes. Played at the U.S. Polo Assn. Stadium at NPC, the U.S.
Open final achieved record attendance and aired to a record global audience across multiple ESPN platforms.
In the action-packed final game, which was interrupted at half-time by heavy downpours on Sunday, April 23, and finished Monday, April 24, Valiente, led by Adolfo Cambiaso, played Park Place, led by Hilario Ulloa. The game was neck and neck, where ultimately Park Place prevailed in the closing minutes of the 6th chukker as Ulloa received a pass from teammate Juan Britos and ran the ball up the field to put his team up by one guaranteeing the win. This amazing play gave Park Place their very first U.S. Open Polo Championship title with a final score of 12-11, taking home $100,000 in addition to the highly-coveted trophy.
page 31 WWW POLOLIFESTYLES COM
U.S. OPEN POLO CHAMPIONSHIP THE GAUNTLET OF POLO
VOLUME VII / ISSUE V / MAY 2023 32
PHOTOS BY ALEX PACHECO & AGUS FONDA
"Congratulations to Park Place and their Captain Hilario Ulloa for this incredible win, and their first time U.S. Open Polo Championship title, as well as to Valiente and Adolfo Cambiaso for such a well-fought game and tournament overall," said Stewart Armstrong, Chairman of the USPA. "The USPA is proud to have such outstanding players, teams and equine partners, and we are grateful to the partners and supporters who made this season possible."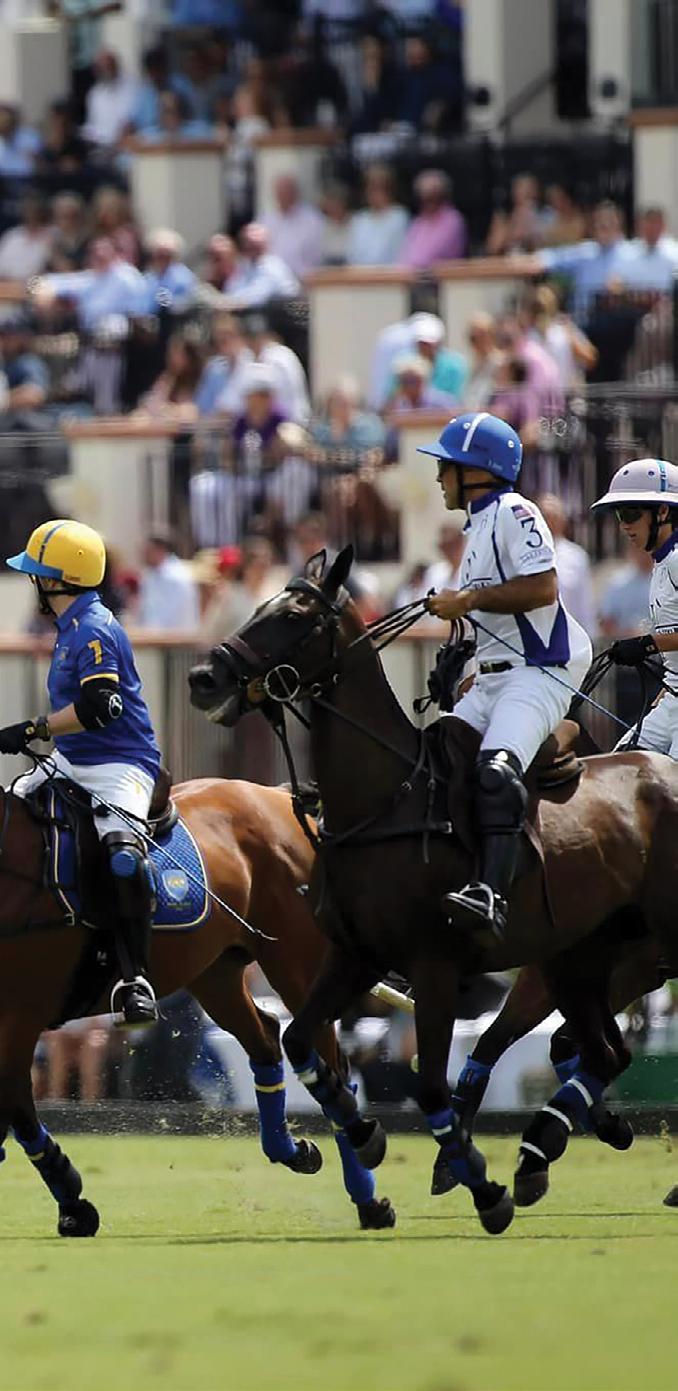 "With such exciting and high-profile polo events ranging from the XII Federation of International Polo (FIP) World Polo Championship and the historic Westchester Cup to the U.S. Open Women's Polo Championship and the U.S. Open Men's Polo Championship, among many more great games, the 2023 polo season proved to be both a record-breaking and unforgettable season," added Armstrong.
U.S. Polo Assn., the official brand of the United States Polo Association, donated to the finalists' charities of choice, including the following: Homes for Horses Coalition, Museum of Polo and Hall of Fame, Polo for Life, Polo Players Support Group, Polo Pony Rescue, Polo Training Foundation, Replay Polo, Retired Racehorse Project, Vinceremos Therapeutic Riding Center, and Work to Ride Program.
"We are proud to partner with the United States Polo Association, the National Polo Center, ESPN and Palm Beach County to increase exposure and create more fans for the sport of polo, locally and around the world, where the U.S. Polo Assn. brand is available," says J. Michael Prince, President and CEO of USPA Global Licensing Inc., which manages the multi-billion-dollar U.S. Polo Assn. brand. "U.S. Polo Assn. is also so honored to support the U.S. Open Polo Championship and so many important and deserving polo-based charities," Prince added.
Watch the re-broadcast of the U.S. Open Polo Championship on ESPNews on Saturday, April 29. Check your local listing for air times.
This U.S. Open final marked the end of the first full season at NPC since its landmark purchase by the USPA in the Fall of 2022. Fans can buy U.S. Open Polo Championship® official merchandise at USPAPro.
page 33 WWW POLOLIFESTYLES COM
U.S. OPEN POLO CHAMPIONSHIP THE GAUNTLET OF POLO
VOLUME VII / ISSUE V / MAY 2023 34
PHOTOS
BY ALEX PACHECO & AGUS FONDA
page 35 WWW POLOLIFESTYLES COM
U.S. OPEN POLO CHAMPIONSHIP THE GAUNTLET OF POLO
VOLUME VII / ISSUE V / MAY 2023 36
PHOTOS
BY ALEX PACHECO & AGUS FONDA
page 37 WWW POLOLIFESTYLES COM
U.S. OPEN POLO CHAMPIONSHIP
VOLUME VII / ISSUE V / MAY 2023 38 PHOTOS BY ALEX PACHECO & AGUS FONDA
page 39 WWW POLOLIFESTYLES COM
U.S. OPEN POLO CHAMPIONSHIP THE GAUNTLET OF POLO
VOLUME VII / ISSUE V / MAY 2023 40
PHOTOS BY ALEX PACHECO & AGUS FONDA
page 41 WWW POLOLIFESTYLES COM
SOUTH AFRICA OPEN
VOLUME VII / ISSUE V / MAY 2023 44 ALL IMAGES COURTESY DEIRDE VAN REENEN
page 45 WWW POLOLIFESTYLES COM
VOLUME VII / ISSUE V / MAY 2023 46 ALL IMAGES COURTESY DEIRDE VAN REENEN
SOUTH AFRICA OPEN
page 47 WWW POLOLIFESTYLES COM
SOUTH AFRICA OPEN
VOLUME VII / ISSUE V / MAY 2023 48 ALL IMAGES COURTESY DEIRDE VAN REENEN
page 49 WWW POLOLIFESTYLES COM
SOUTH AFRICA OPEN
VOLUME VII / ISSUE V / MAY 2023 50
ALL IMAGES COURTESY DEIRDE VAN REENEN
page 51 WWW POLOLIFESTYLES COM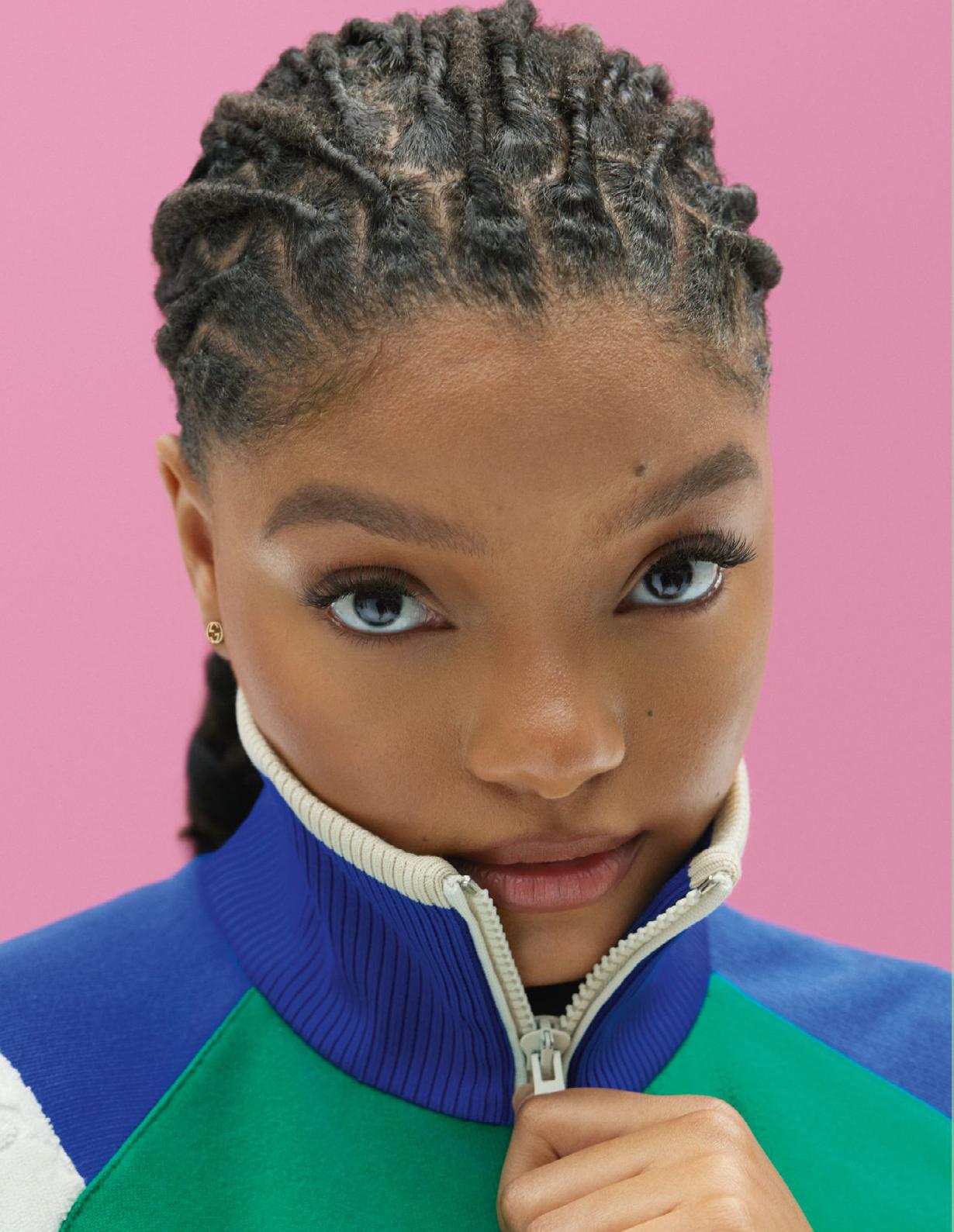 MIAMI BEACH POLO
VOLUME VII / ISSUE V / MAY 2023 54
PHOTOGRAPHY BY ERIC CARRE & MIKE LEANDRE
page 55 WWW POLOLIFESTYLES COM
MIAMI BEACH POLO
VOLUME VII / ISSUE V / MAY 2023 56
PHOTOGRAPHY BY ERIC CARRE
page 57 WWW POLOLIFESTYLES COM
MIAMI BEACH POLO
VOLUME VII / ISSUE V / MAY 2023 58
PHOTOGRAPHY BY ERIC CARRE & PHILIP TALLEYRAND
Miami Beach Polo World Cup had a show stopping takeover of Miami's Collins Park. Fusing polo, fashion and luxury the high goal matches featured some of the best players in the world. The action-packed weekend featured opulent food and beverage, a curated retail village and a series of off-site events. Ultimately, the Beach Polo World Cup drew over 12,000 visitors over the course of the weekend to the pristine sands of Miami Beach.
Celebrities including the cast of The Real Housewives of Miami Alexia Echevarria and Marysol Patton, TLC stars Darcey and Stacey Silva, actor Vincent De Paul and more enjoyed this world's biggest beach polo match and indulged in the three-day equestrian extravaganza.
The 2023 Beach Polo World Cup featured 8 international teams with players from over 10 nations and over 120 horses. Elite polo players including Nacho Figueras dubbed the "David Beckham of polo," Pablo Mac Donough  avant garde polo legend and a brand ambassador for presenting sponsor Richard Mille, highly anticipated returning player, Team Captain and event cofounder Melissa Ganzi plus fan favorite Alejandro Novillo Astrada graced the sands with invigorating play.
Committed to giving back and supporting the equestrian community, the event benefited charity partners Museum of Polo and Hall of Fame and The Polo Training Association.
Special thanks to the event sponsors including Richard Mille, The Setai Miami Beach, Don Julio Rosado, Delta | Latam Airlines, Blackfin, St. Moritz Top of the World, The Perigon Miami Beach a Mast Capital and Starwood Capital Group luxury condominium project, Casablanca, Eventstar Structures, Ketal One, High Goal, The Polo Club Grand Champions, Oro Caviar, S.Pellegrino, Acqua Panna, Perrier, Snow Polo World Cup St. Moritz, Cool Cat Sparkling Cocktail, La Parfait Cosmetics, Horsepower. Hospitality sponsors include: The Setai, W South Beach, Shelborne, Esme and Mila. With media partner CTV Sports.
page 59 WWW POLOLIFESTYLES COM
MIAMI BEACH POLO
VOLUME VII / ISSUE V / MAY 2023 60
PHOTOGRAPHY BY ERIC CARRE & PHILIP TALLEYRAND
page 61 WWW POLOLIFESTYLES COM
MIAMI BEACH POLO
VOLUME VII / ISSUE V / MAY 2023 62 PHOTOGRAPHY BY ERIC CARRE & PHILIP TALLEYRAND
page 63 WWW POLOLIFESTYLES COM
COUPE DE CHAMPAGNE
DOMAINE DE CHANTILLY
VOLUME VII / ISSUE V / MAY 2023 66
page 67 WWW POLOLIFESTYLES COM
VOLUME VII / ISSUE V / MAY 2023 68
page 69 WWW POLOLIFESTYLES COM
'HALF THE MEN I KNOW ARE TAKING OZEMPIC ' TO SHED PESKY POUNDS
VOLUME VII / ISSUE V / MAY 2023 74
HALF THE MEN I KNOW ARE USING OZEMPIC TO LOSE WEIGHT – THE SIGNS ARE HARD TO MISS.
Blokes are competitive creatures who don't just admit to using the hormone, they'll gladly tell you about it... because a diet isn't macho.
"Trust me: by this time next year, everyone you know will be on this drug." It was a bold claim, made by a well-known LA designer at a supper last February. Although I nodded along – even getting her to spell out the name of the wonder weight-loss jab I'd never heard of – inside, I was scoffing.
How wrong I was. Although the designer's claim did turn out to be a tad overblown. Thirteen months later, I'd estimate that at least 50 per cent of the over-45s I know in London are on Ozempic, Wegovy or Rybelsus – all brand names for semaglutide, a hormone
released by the body when we eat, stimulating insulin. And here's the curious thing: most of them are men.
How do I know this? Because unlike women, men admit to it. They'll even volunteer the fact. In January, Elon Musk told his Twitter followers that the drug had helped him lose 30lbs, and Jeremy Clarkson also opened up about his experience with Ozempic. And just last week a conversation with one of my best male friends went like this. "Wow – you've lost so much weight!"; "16lbs. Ozempic. Obvi."
Then there is my husband, who has recently lost 14lbs on a wacky diet that involves not putting as much in his mouth, but who now gets a pointed finger at the belly region and the one-word question: "Ozempic?", from men at every social occasion we go to.
The official page for Ozempic will tell you in the bullet points at the top: "Ozempic is not for weight loss", so
why do you think the company feels it's important to stipulate that? I'll give you a hint: it's not because it doesn't help people lose weight. The drug was designed to help the very overweight get to a healthier weight – not for slim healthy people to lose those last few pounds for summer.
Semaglutide was approved for use on the NHS only for the clinically obese –unlike in LA, where I've just returned from, our high-minded medical establishments do not hand out powerful weight-loss drugs like Smarties.
However, it is clearly now being prescribed here by some private doctors to people who are absolutely not obese. Equally unscrupulous dealers on sites such as eBay and Instagram are also reportedly selling the drug to anorexia and bulimia sufferers, desperate to find out whether the magic shot lives up to
page 75 WWW POLOLIFESTYLES COM CELIA WALDEN / SPECIAL TO POLO LIFESTYLES
The diabetes injection therapy makes you feel full, and results in shockingly consistent weight loss. Half of the author's friends have started taking Ozempic in the last 13 months.
its hype.
It does. I've never seen people lose as much weight, as fast, as they do on Ozempic. At a recent dinner party, I looked around the table trying to work out what was jarring before realizing that while the women looked perfectly normal, every man there looked like a deflated balloon.
It was like someone had routed around, found the nozzle on their coccyx, let all the air out and then stamped on their shrunken carcasses just to make sure there were no distended bits left. Or, you know, in Tom and Jerry when one or the other gets steamrollered and has to peel his newly 3mm-thin body up off the ground. That's what Ozempic Man looks like.
There's even a phenomenon called "Ozempic face" – coming to a British male face near you. U.S. cosmetic surgeons are already familiar with it.
Ozempic causes weight loss in the cheeks too – and it turns out that we're not so keen on our faces looking like human potpourri. So the Ozempians are having their gaunt visages plumped out with yet more injectables.
Personally, I find the prospect of a world filled with pufferfish-faced, spilikin-bodied men alarming. More importantly, I'm worried that the misuse of this drug (because to be clear, it is being misused) is particularly appealing to men. Women of my generation may have wasted decades obsessing about their weight before eventually coming to the realisation that any quick fix or magic button will come back to bite your bitty behind, but many men haven't understood that yet.
They're competitive creatures, as we know, and they seem to like the straightforwardness of a drug that simply stops you from feeling hungry. This is crucial when you consider that no man has ever felt comfortable saying they were "on
a diet". It's not a cool thing to admit to whatever your gender, and it's certainly not macho. But if Elon takes it, then it must be "next level".
Indeed, given how much you hear the brand name being bandied about in the US, you would be forgiven for thinking that Gen-Z men are obsessed with the weight-loss drug, too. They're not, as far as I know. No, according to the Urban Dictionary, young people are using it as effusive slang. It's not a "great pic" of you on the beach on Instagram, but "an Ozempic".
This is worrying, although not as worrying as the idea of what's going to happen to all these men and women when (and if) they ever go off the wonder drug.
If you've seen the 1990s drama, The Awakenings, then perhaps you are picturing the same thing I am: rooms filled with fat, miserable zombies who are unable to shift a single pound ever again.
VOLUME VII / ISSUE V / MAY 2023 76
FLYING PRIVATE CHEAPLY TRICKS OF THE TRADE
ONCE A LUXURY RESERVED SOLELY FOR CORPORATIONS AND THE SUPER-WEALTHY, PRIVATE JET TRAVEL HAS BECOME MORE ACCESSIBLE IN RECENT YEARS.
The pandemic, flight schedule disruptions, crowded airports, and the arrival of newcomers on the private and semi-private jet scene have made the experience both desirable and attainable for a greater number of travelers. The marketplace has evolved at a fast pace, and competition has created
more affordable options for a private jet experience.
Memberships, fractional ownership, charters, shared private jets, and scheduled small jet carriers are among the options. While still pricey when compared to commercial airline fares,
VOLUME VII / ISSUE V / MAY 2023 80
the cost of a private jet is now within the realm of possibility for more travelers today. And for many, the convenience and benefits make the price difference worthwhile.
The best deals are available from semi-private carriers with published schedules and fares, and if you're
flying one of their routes, you can find prices that compare with first class on commercial airlines.
Doug Gollan, editor in chief of Private Jet Card Comparisons, a buyer's guide to comparing private aviation solutions — including fractional ownership, jet cards, memberships, charter, and sharing
options — told Travel + Leisure, "There are currently more than a dozen providers offering shared flights using private jet terminals. A growing number, like JSX, XO, Blade, Aero, and Surf Air, sell seats on airplanes that fly on a published schedule. The price for a seat can start as low as $200, although most are $1,500 or
page 81 WWW POLOLIFESTYLES COM
FLYING PRIVATE
more."
JSX CEO Alex Wilcox told T+L, "We created JSX to be the best of both the private and commercial worlds — an attainable remedy to the frustrations of commercial airline travel without the need for fractional buy-ins. By offering members-only service without prohibitive and costly membership fees, we give our customers ever-expanding access to popular destinations, packed with the most sought-after perks once reserved for private jets."
With JSX, booking early will get you the choice of "Hop On" fares, many around 50 percent less than the unrestricted "All In" price. For example, on May 28, the "Hop On" fare from Dallas to Miami is $349, compared with the "All In" fare of $749
for the same flight. "Hop On" fares include two bags, a cost of $50 for flight changes, a fee for seat selection, and credit for canceled flights.
"All In" fares, meanwhile, are refundable and provide for three bags, seat selection, and changes at no cost.
Choosing the best departure date will also help you land the lowest fare. It pays to book early, be flexible on travel dates, and choose "Hop
On" for the best deal. Or, as Wilcox told T+L, "Buy early, fly on Tuesday." JSX displays its fares for each day, making it convenient to plan travel.
Aero also offers scheduled service to popular destinations. According to Aero's CEO, Uma Subramanian, "Aero's business (booking by the seat) allows travelers to enjoy the benefits of flying
private without having to charter an entire plane. It's a great option for travelers flying with a partner or family who want to avoid the airport altogether and spend more time at their destination. We're proud to offer a premium service with a dedicated concierge team so Aero guests are well taken care of, even before they board."
"Choose off-peak days for your departure — usually early in the week or Sundays — when most people are returning from their vacation. Similar to hotels, you'll also find better rates just before or after major holidays," according to Leila Najafi, Aero's head of marketing in North America.
Aero's website provides fare information for its scheduled routes, enabling fliers
to choose the dates that offer the best deals. For example, from Dallas to Los Cabos, the fare on Friday, May 5 is shown as $1,300, compared to $1,800 on Friday, May 26, and Tuesday, May 30. Aero's flights include artisanal snacks, an open bar, a dedicated concierge team, and all first-class seats with window and aisle access.
Wheels Up, Set Jet, Surf Air, and XO offer low-price membership programs — an attractive arrangement for travelers who expect to take advantage of the offer by flying more frequently. Comparing membership costs and flight segment fares, fliers can search for the best deals on the airlines' websites.
XO offers three membership levels starting at $595 per year, with refundable depos-
VOLUME VII / ISSUE V / MAY 2023 82
What Exactly is an "Empty Leg"?
Private jets are often only chartered one way, which means that the flight is empty on the way back.
This can be an enormous waste and expense for charter companies, which means that they offer heavily discounted seats on the return journey (sometimes as much as 75% less than a standard charter price).
Some private jet membership programs offer heavily discounted
its allowing people to book individual sets or charter entire flights. While XO offers memberships, you don't have to be a member to fly with the airline. However, joining its membership program is the way to get the best value. With the XO mobile app, members can instantly book a seat or an entire private aircraft. XO is one of Vista's brands.
According to Leona Qi, president of VistaJet U.S., "With a fully refundable minimum deposit, no blackout days or expirations, and dynamically priced flights, XO's newly launched Membership and Reserve programs are genuinely the most efficient, accessible, and transparent in private aviation, and it's the only private aviation solution where members can book private flights and seats instantly. Added benefits of the XO Membership include access to Vista Members' fleet of more than 360 aircraft, as well as special offers from hospitality to events to incredible exclu-
or even free access to empty-leg flights.
Empty-leg flights can be a fantastic way for someone to experience private jet travel, but there are limitations.
Keep in mind that you do not have control over the departure, destination or departure time, which means that this may not be the best option if you need to be in a certain place by a certain time.
sive experiences."
Other membership brands include Surf Air, Wheels Up, and Set Jet. Surf Air membership starts from $199 per month, and at that level, travelers pay per seat on scheduled flights in several California destinations. Surf Air is also currently offering 10 percent off your first flight up to a maximum discount of $1,500.
Wheels Up offers several membership options and a convenient app for finding best fares. Their dynamic pricing model provides the "best available trip pricing across all aircraft categories, based on your exact travel dates and times." Set Jet memberships start at $99.95 per month, allowing individuals to book seats on regional domestic private jet flights for $750. For example, flights to Cabo San Lucas start at $1,330 each way.
If you're heading to Long Island's Hamptons, the
This can also remove some of the spontaneity that is associated with private jet travel and may not work for those traveling for business purposes.
While you may not have control over where or when you fly with an empty-leg flight, you will find that it can be a great option in many cases. You may even find that it does not cost a lot more than a standard scheduled flight.
convenience and fun of a quick, 45-minute helicopter ride from Manhattan to East Hampton on Blade could be worth the $1,025 published fare. Compare that to driving, gas, and hours on the road, and you have a great deal.
Another option is finding a flight on an "empty leg." Henry Kim, chief commercial officer at Jet It and formerly of Wheels Up, NetJets, and Flexjet, said, "To find the lowest prices for private travel, locating and securing 'empty legs' (repositioning flights) is the most cost-effective solution, but it can also lead you down a rabbit hole. Every operator has 'empty legs' that they try to fill for the simple fact that generating some revenue is better than [none]." He continued, "But finding and aligning an 'empty leg' that fits within the operator's parameters and your city pair and travel date can be challenging. There are 'empty leg' aggregators such as Avinode that will consolidate ‹empty legs›
across a number of operators to provide a comprehensive list of opportunities. In short, if you have a tremendous amount of flexibility, 'empty legs' will provide you with the most cost-effective solution to travel privately."
Gollan also commented, "'Empty legs' can provide discounts up to 50 percent off normal charter rates. In all cases, you will have to be flexible and have a plan B. If an 'empty leg' cancels, you get a refund, but you still have to find your way to your destination. Don't book a non-refundable hotel."
Shopping for an affordable private jet experience starts with deciding where and when you want to go. Flexibility is key, as is research you can do on airline websites and apps. Plan, book early, and be willing to adjust departure dates, and you can be that pampered traveler strolling to the boarding door minutes before takeoff.
page 83 WWW POLOLIFESTYLES COM
THE SCIENCE OF SIZE, ATTRACTION & ADDING A FEW INCHES
AT 5'7", ALEX CONSIDERED HIMSELF SHORT.
The 26-year-old, who asked that his real name not be used to maintain his privacy, said he was sick of insults and jeering comments about his height.
Shorter men "routinely get spoken down to just because of this trait that they can't control," Alex said. So last January, he got a leg-lengthening operation to increase his height to 5'10". "My goal was never to be tall. It's to be in a place where no one comments on my height," Alex said.
Leg lengthening is an intense and expensive process but one that has become more popular and accepted in the last five years, according to Dr. Shahab Mahboubian, a surgeon at the Height Lengthening Institute in Burbank, Calif., who performed Alex's operations.
"I even have 60-, 65-year-old guys that have come to me to undergo the procedure because it just doesn't stop. The 'short' jokes keep going on and they feel inferior," he said. The $75,000, four-hour operation, which is not generally covered by insurance, involves cutting the thigh bones in each
leg and inserting rods inside them. Then over the next three to four months, the rods are lengthened by up to 1 millimeter (0.04 inches) per day, via an external remote control. New bone grows over the rods.
Physical therapy is required: For four months following his surgery, Alex went four to five times per week and used a walker. As he regained his mobility, he switched to using a cane.
The final step of the process is removing the rods. Alex returned for that hourlong procedure a year after the first operation, and his insurance footed the $10,000 bill. In total, Alex estimated the whole process cost him $100,000.
He said he initially dismissed the idea of leg lengthening as "insane," but later decided it would make him happier in his body. "If all it is, is pain and money, alright," he said. Mahboubian said he expects to perform 50 stature-lengthening operations this year, more than double the 20 he did three years ago.
Traditionally, leg-extension operations are reconstructive procedures to correct discrepancies in the length of legs,
according to Dr. S. Robert Rozbruch, chief of the limb lengthening and complex reconstruction service at the Hospital for Special Surgery in New York.
He said that only a small share of the operations he performs are aimed at increasing a patient's height, and those cases usually involve short stature dysphoria, a deep dissatisfaction with one's height.
Rozbruch said that he would not want leg lengthening to be thought of as a quick operation done for cosmetic reasons. Alex said he felt so distressed by his height before his surgery that at times, he would walk around his neighborhood and cry.
"I went to therapy regarding this to talk about body image issues, but then it always gets followed into, 'Oh, you have body dysmorphia?'" he said. "It's almost the opposite where I'm painfully aware of what the reality of my body is, and I wanted to change it."
In popular culture, Alex added, short men can wind up being a punchline for jokes.
"Body shaming is wrong, but there's like a little asterisk of like, 'unless you're short,'" he
VOLUME VII / ISSUE V / MAY 2023 86
page 87 WWW POLOLIFESTYLES COM
THE COST AND SCIENCE OF ADDING A FEW INCHES
said. "It seems like almost the one unchangeable trait that is just accepted as a societal punching bag."
Even references to "short kings" — a term used in modern dating for men of short stature who are confident and attractive but might otherwise be overlooked due to their height — seem mocking and backhanded, Alex said.
Dr. David Frederick, an associate professor of psychology at Chapman University in Southern California, studies body image satisfaction. In a 2006 study, he found that whereas just 26% of shorter men were satisfied with their height, 87% of tall men were
happy with their height.
"When it's such an intense, persistent feeling that it impacts your daily functioning in daily life, it becomes an issue," he said.
A study published last year examined the relationship between height and dating preferences among heterosexual people in the U.S., Canada, Cuba and Norway. The results suggested that men preferred shorter women and women preferred taller men relative to both their own heights and the averages in their countries.
Some research also suggests there are economic benefits to being tall. A 6-foot person was predicted to earn
$166,000 more than a 5'5" person over a 30-year career, a 2004 study found.
Writer Malcolm Gladwell polled half the companies on the Fortune 500 list about the height of their CEOs in 2005 and found that 58% were taller than 6 feet, even though just 14% of American men are that tall.
A combination of factors likely explains the CEO trend, Frederick said: Taller stature is sometimes associated with dominance, but it's also indicative that someone grew up with "more resources and wealth."
Although leg-lengthening surgery comes with risks, including nerve injury and
a loss of range of motion, the procedure is safe as long as it's done by experienced surgeons, according to Rozbruch.
Two months have passed since Alex's second operation, and he said he no longer frets about his height. "The recovery is behind me and I feel incredible," he said.
But Alex added that he is wary of recommending the surgery to others, since that would imply that shorter men should change. Instead, he said, the societal pressures to be taller are the problem. "No one should feel the need to do this," he said.
VOLUME VII / ISSUE V / MAY 2023 88
page 89 WWW POLOLIFESTYLES COM
NEW DIOR SPA OPENS AT THE HOTEL DU CAP EDEN-ROC
THE MYTHICAL HÔTEL DU CAP-EDENROC IS HOME TO A NEW DIOR SPA, WHICH OPENED ITS DOORS ON APRIL 14.
Eden-Roc, in Antibes, France, has long been part of Dior's lore: The house shot several campaigns there and dubbed a perfume "Eden-Roc" as part of its La Collection Privée Christian Dior range.
The new spa's decor riffs on nature and the dazzling light on the Côte d'Azur. Eden-Roc, known for its elegant luxury, has a cliff-side swimming pool, whiterock promontory and nine-hectare park full of umbrella pines, lavender, roses and jasmine.
The spa's lounge is awash in sandy colors, nodding to the surrounding rocks.
Four treatment rooms are located in a garden. A double is nestled in a former
gazebo and features Dior's signature Toile de Jouy. That print serves as a leitmotiv in other rooms, such as one nearby, in sage green and white accents, punctuated with bayadère stripes.
An onyx affusion room hosts hydrotherapy treatments, and it is possible dip into an ice fountain following a sauna or hammam session to boost circulation.
Another treatment room features an Iyashi dome, offering infra-therapy treatments for slimming and detoxing.
Dior created four new customizable signature treatments for this spa, which are inspired by the rock, sea, garden and sun.
These include the two-hour Rituel Escale à Eden-Roc, billed to re-balance and harmonize energies during a massage using semi-precious stones selected according to a person's needs.
The hour-and-a-half Rituel Roc Affusion
uses a made-to-measure dance of water jets for draining and muscular benefits.
Dior partnered with Hydrafacial for a facial protocol lasting 90 minutes, including a deep cleanse and exfoliation, followed by a tailor-made treatment.
For the first time and exclusively for Eden-Roc, Dior has conceived six well-being cures, dubbed Bouquets, which are carried out over several days. They combine manual and high-tech treatments, a sports session and consultations with well-being and nutrition experts.
Eden-Roc is known as a stomping ground of many celebrities — past and present — including Audrey Hepburn, Romy Schneider, Ernest Hemingway, F. Scott Fitzgerald, Pablo Picasso, Sharon Stone, Clint Eastwood and Elizabeth Taylor.
It stands close to the late Christian Dior's home, the Château de La Colle-Noire.
page 91 WWW POLOLIFESTYLES COM
BY BROOKE STEINBERG / SPECIAL TO POLO LIFESTYLES
VOLUME VII / ISSUE V / MAY 2023 92
A COSMETIC CAPITAL
WHY CONNOISSEURS ARE FLOCKING TO TURKEY
VOLUME VII / ISSUE V / MAY 2023 94
TURKEY HAS BECOME A HOTSPOT FOR COSMETIC SURGERY. A MAJOR HOTSPOT.
In fact, it is in the top 10 most popular countries for cosmetic surgeries, with over 1.2 million medical tourists visiting from Europe alone each year.
Medical tourism – people traveling abroad to have a medical or cosmetic procedure – has become a very prominent industry in this beautiful country and it's easy to see why. With worldclass medical experts, internationally accredited hospitals and strong support from the Turkish government, it's no wonder that an increasing number of tourists from around the globe are flocking here to have cosmetic procedures, Turkey has established a reputation for excellence in cosmetic surgery.
Here are the top 5 reasons why everyone's choosing Turkey for cosmetic surgery.
1. COSMETIC SURGERY IN TURKEY IS EXTREMELY AFFORDABLE
Turkey's reputation for exceptional value and state of the art medical expertise is why it is now one of the most highly regarded medical tourism destinations.
Undertaking cosmetic surgery in Turkey is a fraction of the price compared to UK and Australian prices. For example, a rhinoplasty (nose job) starts from £5000 or $7000 respectively. A single dental implant, including all consultations, surgical fees and aftercare, can cost from £2500 or $3000 upwards. As such, the surgical and cosmetic costs in western countries are prohibitive to most people who want to improve their appearance. Depending on the type of procedure, savings on cosmetic surgery in Turkey can range from 30-70% less than the UK or Australia.
2. STRICTLY REGULATED MEDICAL INDUSTRY COMPLIANT WITH GLOBAL STANDARDS
The Turkish Ministry of Health strictly regulates medical practitioners and hospitals. As with western countries, qualified health professionals must join relevant and recognized professional associations to practice in Turkey. For dentists in Turkey, performing dental implants is conditional upon holding membership with the Turkish Academy of Aesthetic Dentistry. Likewise, cosmetic and plastic surgeons must be members of the Turkish Society of Plastic, Reconstructive and Aesthetic Surgery. These professional associations ensure all Turkish health professionals continue to keep up to date with world standard techniques and technology in their field. Turkey ranks 2nd globally for the number of hospitals accredited by Joint Commission International and for the number of plastic surgeons. All these standards ensure world-class surgeons and high-quality hospital care.
3. NUMEROUS COSMETIC SURGERY PROCEDURES AVAILABLE
With such a supported and well-established medical tourism industry, you
can have almost any cosmetic procedure here. According to the International Society for Aesthetic and Plastic Surgeons 2020 report, the top 5 most popular cosmetic procedures in Turkey were:
Rhinoplasty
Liposuction
Breast Augmentation
Blepharoplasty (eyelid surgery)
Fat grafting (face)
From gastric weight loss surgery to hair transplants and fertility treatments, you can get almost any procedure performed by highly qualified and experienced surgeons in Turkey. There's a host of Turkish cosmetic surgery clinics to choose from for your procedure from. But you should ensure they are specialized in their field and have extensive experience. Some medical tourism providers go a step further and provide a seamless, packaged experience for you.
4. CAN INCLUDE A LUXURY HOLIDAY EXPERIENCE
Venturing overseas, away from the hustle and bustle of home, ensures necessary
page 95 WWW POLOLIFESTYLES COM
time out for optimum recovery. You can enjoy an exciting (or relaxing, whatever takes your fancy) holiday in Turkey prior to your surgery. Whether you go solo or invite your friends and family along, it's a wonderful country to explore. Walking around and taking in the sights, smells and tastes of Turkey are all part of the holiday experience. Depending on your procedure/s and recovery, you could enjoy some sight-
seeing after your procedure before you journey home.
5. TURKEY IS A SAFE AND STABLE COUNTRY FOR COSMETIC SURGERY
The Turkish government recognizes and actively supports its position as a global leader in medical tourism. To maintain its reputation in exemplary health
care, the Turkish Ministry of Health employs independent Turkish medical associations to ensure all public and private health providers comply with strict international health standards. The Turkish government takes it's the standard of its medical tourism industry seriously, and therefore ensures local health providers maintain the same world-class medical standards as EU providers.
VOLUME VII / ISSUE V / MAY 2023 96
SET SAIL!
LES VOILES DE ST-BARTH
THE CARIBBEAN REGATTA IS AS CHIC AS CAN BE
VOLUME VII / ISSUE V / MAY 2023 100
page 101 WWW POLOLIFESTYLES COM CONTENT AND PHOTOGRAPHS COURTESY LES VOILES DE ST-BARTHS
LES VOILES DE ST-BARTH
AMORNING
RAIN SQUALL DRENCHED COMPETITORS AND STOLE THE BREEZE, UNFORTUNATELY CANCELING THE FINAL DAY OF RACING AT LES VOILES DE ST. BARTH RICHARD MILLE AND ALONG WITH IT, THE OPPORTUNITY FOR ANY FINAL RANKING SWAPS. THE 12TH EDITION IS OFFICIALLY IN THE BOOKS!
OVERALL MULTIHULL, CSA AND OFFSHORE MULTIHULL CLASSES
By winning this year's Overall Multihull class, the MOD70 Zoulou will also be awarded the prestigious Richard Mille Multihull
Trophy, with owner and skipper Erik Maris accepting the impressive Montre Richard Mille RM 60-01 titanium carbone TPT watch*.
While it was the only MOD70 entered this year, Loïck Peyron, Zoulou's navigator, thoroughly enjoyed his time and gave credit to the other multihulls that held their own against the powerful trimaran.
"It's always nice to go almost four times faster than your opponents," said Peyron, one of the most decorated French sailors of all time. "We love taking part in Les Voiles de St. Barth Richard Mille. This event was a great warm up for our team, as we look ahead to racing this summer in the Rolex Fastnet Race
against more MOD70s."
Nemo, a HH 66 owned by Todd Slyngstad, won the Offshore Multihull Class.
MAXIS
Disney, a first-timer at Les Voiles de St. Barth Richard Mille, said that the course configurations provide a good challenge. "Racing around and through the surrounding islands makes the wind tricky," he said. "We often saw 20 degree shifts, and big puffs swirling around. There's a lot happening."
Pyewacket, Roy P. Disney's Volvo 70 not only won its class, it also celebrated winning the 2023 Caribbean Maxi Challenge, presented by Benoît de Froidmont,
president of the International Maxi Association. The multievent challenge is open to boats 60 feet and above, and this year included the RORC Caribbean 600, St. Maarten Heineken Regatta and Les Voiles de St. Barth Richard Mille.
"The short course racing at Les Voiles is totally different from what the Pyewacket team typically does," said Disney, who has competed in 25 Transpac 600s and won five. "I have really good guys who don't make mistakes. If I didn't have these guys, I'd be dead. Going around the buoys in this race is a lot more stressful in many ways, because offshore racing is more consistent."
VOLUME VII / ISSUE V / MAY 2023 102
CONTENT AND PHOTOGRAPHS COURTESY LES VOILES DE ST-BARTHS
page 103 WWW POLOLIFESTYLES COM
LES VOILES DE ST-BARTH
VOLUME VII / ISSUE V / MAY 2023 104
CONTENT AND PHOTOGRAPHS COURTESY LES VOILES DE ST-BARTHS
page 105 WWW POLOLIFESTYLES COM
LES VOILES DE ST-BARTH
VOLUME VII / ISSUE V / MAY 2023 106
CONTENT AND PHOTOGRAPHS COURTESY LES VOILES DE ST-BARTHS
Due to a lack of sufficient wind this year, race organizers did not send the Maxi class on the quest to break the Richard Mille Record Trophy. The 47-mile course is set between the islands of Saint Barth and Tintamarre, and the current record holder is Rambler 88 led by George David (3 hours 01 minutes and 58 seconds).
CSA 1
The Swan 50 OD Balthazar cleanly swept the CSA 1 class and according to Navigator Bouwe Bekking, "Everything went our way, and the owner [Filip Balcaen] did a fantastic job driving the bus.
"It was just a week that we couldn't do anything wrong. We had good starts and were always leading at the top mark. It was great racing against Stark Raving Mad IX, because they go a little faster, but I think we were a little bit luckier than they were. Hats off to Final Final as well; they were really pushing at the starts. Overall, just a really enjoyable week."
CSA 2
First-time competitor Steve Rigby of El Ocaso J/122 had earned enough credit early in the week so that the tail end of two third-place finishes wasn't severe enough to knock them off the top of the CSA 2 podium.
"We had a great start with three first wins, and a little bit trickier on races four and five," said the British skipper, who chartered El Ocaso for the event. "It felt good today that we had a great start and were in good shape to hopefully win the race, until they abandoned it due to lack of wind."
CSA 3
Winning the CSA 3 class by one point, Sergio Sagramoso's Melges 32 Lazy Dog had a great week competing against the Melges 24 Team Island Water World and the Cape 31. "We're very happy with our performance," said the skipper from Puerto Rico. "It was tough to compete against a boat you have to give so much time, but on the other hand it really pushed us. And because of the distance between us, many times we would have very different wind conditions.
"Like yesterday, when we finished the race there was hardly any wind. Then we look up the course and see Frits and the Melges 24 barreling down to the finish line because of the squall, and he beat us by 15 seconds. We feel very good about this win, especially because when
page 107 WWW POLOLIFESTYLES COM
LES VOILES DE ST-BARTH
we started the race today we were very far ahead and would have likely won it, so that is a good way to finish."
CSA 4
It was an especially sweet victory for Sacha Dauna, owner of the First Class Pepsi Max in CSA 4. He raced the event six times previously on board Pamala Baldwin's boat Liquid, but the 12th edition was his first time at the helm.
"We had a great start with three first wins, and a little bit trickier on races four and five," said the British skipper, who chartered El Ocaso for the event. "It felt good today that we had a great start and were in good shape to hopefully win the race, until they abandoned it due to lack of wind."
"This win is so rewarding because of the time it took to take shape. Five years ago when I bought the 40-year-
old boat, it was a real wreck. And here we are today, winners of our class.  It is an immense satisfaction for me but also for the whole crew who participated for the first time in the event. It's also proof that with self-sacrifice, perseverance and resilience we are capable of doing great things."
DIAM 24
Nicolas Ramis on board Cry Baby, is the winner in Diam 24 OD: "While we suspected
today's racing would be abandoned, we really appreciate that the race committee tried to run a race," Ramis said.
"For us in the Diam 24 OD class, we did not even reach the first mark. The wind died down before we got there; we even started floating backwards," Ramis laughed. "Thankfully they canceled the race at that point."
The 13th edition of Les Voiles de St. Barth Richard Mille is set for April 14 - 20, 2024.
VOLUME VII / ISSUE V / MAY 2023 108
CONTENT AND PHOTOGRAPHS COURTESY LES VOILES DE ST-BARTHS
page 109 WWW POLOLIFESTYLES COM
LES VOILES DE ST-BARTH
VOLUME VII / ISSUE V / MAY 2023 110
page 111 WWW POLOLIFESTYLES COM
FASHION & STYLE
LOUIS VUITTON'S OBJETS NOMADES
CONSUMERS DRAWN TO QUIET LUXURY
JWAN YOSEF DEBUTS HIS COVERALL COLLECTION
page 115 WWW POLOLIFESTYLES COM
LOUIS VUITTON'S OBJETS NOMADES
VOLUME VII / ISSUE V / MAY 2023 116
LOUIS VUITTON HAS UNVEILED 11 NEW OBJETS NOMADES BY RENOWNED INTERNATIONAL DESIGNERS AT MILAN DESIGN WEEK. THE COLLECTION, WHICH HAS GROWN TO OVER 60 PIECES SINCE ITS CREATION IN 2012, WILL BE EXHIBITED IN A SPECIALLY DESIGNED SPACE AT THE HISTORIC PALAZZO SERBELLONI.
The new objects include innovative and functional furniture and objects by Atelier Oï, Raw Edges, Atelier Biagetti, Marcel Wanders, Zanellato/Bortotto, Studio Louis Vuitton, and Campana,
ranging from leather chandeliers to transparent lamps to honeycomb-patterned tables.
Another highlight of Milan Design Week is the Cabinet of Curiosities by Marc Newson, a collaboration between Louis Vuitton and the Australian industrial designer. Produced in a limited edition of 40, the Cabinet of Curiosities is a testament to both the Maison's heritage and savoir-faire and Newson's love of intelligent style and functionality. The hard-sided travel trunk, covered in Monogram, features 19 metal, leather-covered cubes with doors and secret compartments for valuables. When opened, the trunk and cubes provide a customizable showcase for books, art, and travel souvenirs, making it a unique
STYLE
and elegant presentation case.
In addition to the Objets Nomades and Cabinet of Curiosities, Louis Vuitton will also showcase a nomadic pavilion by French architect Marc Fornes at Palazzo Serbelloni. The pavilion, resembling a living entity organically bubbling up from the courtyard, is made of over 1600 uniquely shaped and patterned anodized aluminium sheets. This ultra-thin structure is the latest example of nomadic architecture presented by Louis Vuitton in Milan, following works by other renowned architects in previous years. The pavilion will host a series of events during Milan Design Week, including workshops, book launches, and public discussions with Objets Nomades designers.
page 117 WWW POLOLIFESTYLES COM
CONTENT & PHOTOS COURTESY THE IMPRESSION
LOUIS VUITTON'S OBJETS NOMADES
VOLUME VII / ISSUE V / MAY 2023 118
STYLE
page 119 WWW POLOLIFESTYLES COM
CONTENT & PHOTOS COURTESY THE IMPRESSION
LOUIS VUITTON'S OBJETS NOMADES
VOLUME VII / ISSUE V / MAY 2023 120
STYLE
page 121 WWW POLOLIFESTYLES COM
CONTENT & PHOTOS COURTESY THE IMPRESSION
QUIET LUXURY
VOLUME VII / ISSUE V / MAY 2023 124
TIMELESS MEETS QUIET LUXURY
QUIET LUXURY IS A TREND THAT IS RESHAPING THE LUXURY GOODS MARKET.
CHARACTERIZED BY UNDERSTATED ELEGANCE, IT NOW PLACES A FOCUS ON QUALITY OVER OSTENTATION AND THE CONSUMER PREFERENCE FOR SUSTAINABILITY AND ETHICAL PRODUCTION.
With this trend sweeping the retail world, it now has the population re-evaluating exactly what the perception of luxury is and has brands now taking a closer look at a consumer buying patterns to meet their desire for luxury with an equal emphasis on simplicity and sustainability.
The growing concern over conspicuous consumption is the driving factor in all this. In the past several decades, luxury was a term equated to the display of excess wealth to attain status, but this has become less socially acceptable in recent years. People are increasingly aware of the environmental and social impacts of their consumption, and that knowledge spins to a passion to be seen as responsible and mindful consumers.
The key word here is seen. Don't get this information wrong, consumers aren't totally ditching the need to acquire, but it's really about the outward appearance and perception of others within their social circles. This turn in trend allows Quiet Luxury followers to still consume luxury goods and attain status by choosing products that are well-made, timeless, have an ethical component and do not carry the stigma of flashy.
Keeping in mind the changing attitudes of younger consumers, studies show that Millennials and Gen-Z are more interested in investing in experiences than material possessions. This translates to the luxury market as those demographics are also more likely to support brands that align with their values. Less interested in brand logos and more interested in the story behind the product, the volume of Quiet Luxury brands is reached when those demographics become attracted to their sustainability and ethical production approaches.
Brands synonymous with being coined as luxe are also encouraging the trend toward Quiet Luxury. One of the most prominent is Hermès, which has always been known for its understated elegance and focus on craftsmanship. The brand is known for its iconic Birkin bag, is a symbol in which Quiet Luxury exists. Made of high-quality, ethically sourced leather, the simple and timeless design has never gone out of style. The LVMH
family has adapted their business practices as well, taking a stance on heritage and materials over the excessive placement of branded logos and overpriced capsule collections. While we may equate certain attributes of a product to being that of a luxury good, when examining further brands like LOUIX XIII cognac whose iconic bottle is crafted by artisans at Baccarat to hold the premier cru cognac that uses the grapes of Grande Champagne, here, two brands exist in a product harmony from French artisans. The LOUIX VIII brand has also furthered their appeal to Quiet Luxury with the recent release of The Drop, a collection of five individual petit decanters that is be paired with a beautifully designed carrying strap, embracing spontaneity and a reset of perception on how to enjoy their products.
STYLE
Another brand that embodies Quiet Luxury is Celine. Best known for its minimalist aesthetic, they concentrate and focus on quality materials. While products are elegant and understated, with no flashy logos or branding, the brand's creative director, Hedi Slimane, has been credited with bringing a new sense of cool to the luxury world by prioritizing simplicity and authenticity.
Brands like The Row, founded by the Olsen twins, are among those that consistently make headlines for their un-
page 125 WWW POLOLIFESTYLES COM
MICHAEL J. SNELL @agnello_1 LUXURY & AUTOMOBILE CONTRIBUTOR
derstated designs and luxurious fabrics. The Row's products are made with the highest quality materials and are crafted to last for years. Within the same turn, a brand like Coût de la Liberté, which was founded and designed by Jeff Lubell, holds the market niche for high quality denim designs and modern approach to the graphic tee and ready-to-wear segment. Brands like these have a loyal following among fashion insiders and celebrities, who appreciate its focus on
quality over quantity.
With this new focus, Quiet Luxury has had a large impact on the luxury retail experience. Traditional luxury retailers are no longer seen as the only place to purchase luxury goods with consumers now shopping online or at boutiques that specialize in more unique pieces that are less in the public's eye. This has led to a rise in demand for personalized shopping experiences and a focus on obtaining items that are more
bespoke and personalized to match their personalities.
When looking back into history, one this is clear; we are able to pinpoint the era by its categorized fashions. This new luxury era is a way to allow consumers to express their sophistication, style and taste without flaunting without over ostentation. The new era, the new term, and the new mindset for your look should be Timeless
VOLUME VII / ISSUE V / MAY 2023 126
STYLE
page 127 WWW POLOLIFESTYLES COM
VOLUME VII / ISSUE V / MAY 2023
WWW POLOLIFESTYLES COM
JWAN YOSEF LAUNCHES OVERALLS WITH CDLP
VOLUME VII / ISSUE V / MAY 2023 130
CDLP LAUNCHED A DESIGN COLLABORATION WITH LOS ANGELESBASED ARTIST JWAN YOSEF (SYRIANBORN, SWEDISHPATRIATED), PRESENTING A LIMITED-EDITION CAPSULE OF ELEVATED PAINTER'S ESSENTIALS, ON APRIL 19, 2023.
An archetype concept emerged during a conversation between the
STYLE
artist and CDLP artistic director Christian Larson. Considering CDLP's position as a design house of luxury essentials, Christian asked Jwan "what is your essential?" to which Jwan replied "My uniform when I work—I wear it daily". Expanding essentialism beyond products alone and into elevating everyday rituals—as CDLP has achieved in its revitalization of men's underwear—was the foundation for this project.
The Coverall is crafted in a woven twill blend of TENCEL™ Lyocell and linen,
a new fiber blend. This project presented an opportunity to not only push creative concepts, but also fiber development and production.
Made at Malmö Industries, this is the first CDLP product made locally in Sweden. Founded by Warsame Jama in 2020, Malmö Industries is an atelier/micro-manufacturer specializing in smallscale collections. The nimble, adaptable, and creatively resourceful practice of local production minimizes overall footprint and transportation, boosts local economy
and textile industry, while equitable working conditions benefit a primarily immigrant population in Sweden.
Inspired by the hues of the artist's work, product labeling is thick, opaque silk screen printed in a muted pastel. Custom hang tags are made in stock craft paper. Each coverall is presented in a custom debossed box made of recycled craft paper, also made in Sweden.
The campaign is lensed by artistic director and co-founder Christian Larson at Jwan's Los Angeles studio.
page 131 WWW POLOLIFESTYLES COM
CONTENT & PHOTOS COURTESY THE IMPRESSION
GIVING IT ALL AWAY THE TOP 50 PHILANTHROPISTS
The Top 50 Most-Charitable Individuals and Families set the bar high
in part, support intergenerational programming between students and residents of a senior living complex.
ONCE AGAIN, THE CHRONICLE OF PHILANTHROPY HAS RELEASED ITS LIST OF THE TOP 50 MOST CHARITABLE DONORS AND IN 2022, THE UNITED STATES' WEALTHIEST PEOPLE GAVE AWAY SOME $16 BILLION USD.
To make the 2022 list, $40 million USD in charitable giving seems to have been the cut off. That's where Murray Gerber, a retired oil executive from Pittsburgh, Pennsylvania, found his way onto the list for the first time with a $40 million gift for scholarships to his alma mater, Augustana College. Gerber's gift, complemented by those from additional donors inspired by his giving to the school, has allowed the Illinois-based college to offer full financial support for demonstrated need among those attending the traditional liberal arts school.
Tied at the same spot with Gerber are David Frederick and Sophia Lynn, who also appear in the top 50 for the first time. The DC-based lawyer and his wife gave large gifts to his alma maters -- $35 million USD to the University of Oxford and another $5 million to the University of Pittsburgh. The Gift to Oxford will,
At the top of the list for 2022, Microsoft founder Bill Gates found himself leading the pack. Again. Although significantly less than the $15 million USD gift to his eponymous foundation in 2021, he gave another $5.1 million USD to the foundation last year. Gates and former wife Melinda French Gates continue to run the foundation together despite their marital split. The duo also helped to create The Giving Pledge, a commitment from the wealthiest of Americans to give away their wealth in pursuit of solving the world's most pressing problems. The Chronicle reports that since 1994, the Gates' have awarded an astonishing $65.6 billion, with a B. Forbes estimates Bill Gates' current net worth at $104 billion USD.
The headline-grabbing head of Tesla and Twitter, and the world's second wealthiest person, Elon Musk, found himself at the number two spot for the second year in a row, having contributed nearly $2 billion USD. Also a signatory to The Giving Pledge, Musk is notoriously quiet about his charitable activity and exact amounts are not known.
Two additional household names made the top 5: Michael Bloomberg and Warren Buffet, though nearly a mere billion separates them apart. Former New
York City Mayor and financial guru Bloomberg gave $1.7 billion in 2022 and came in at the number 3 spot, his same ranking as the previous two years. The Chronicle reported that among Bloomberg's largest gifts were a nearly-quarter billion-dollar pledge to assist developing countries transition to clean energy and another of $204 million gift to support ocean conservation. Buffet's giving, meanwhile, was nearly $759 million and largely split between the charitable foundations run by his three children.
At the number five spot is another familiar name, Bezos. But it's not the Amazon founder Jeff Bezos, it's his parents, Miguel and Jacklyn Bezos, who gave away $710.5 million largely to support cancer research. Their son, the third wealthiest person in the world with a current worth of $114 billion, was number 18 on the list with giving of $122.15 million, $100 million of which will be given out at the direction of singer and humanitarian extraordinaire Dolly Parton who won Bezos' Courage and Civility award. And while continuing to eschew pressure to sign The Giving Pledge, Bezos has nonetheless pledged to give away his wealth during his lifetime.
Rounding out the top ten are Houstonians Laura and John Arnold whose giving, including through and to their own foundation, reached $617
VOLUME VII / ISSUE V / MAY 2023 134
WILLIAM SMITH  PHILANTHROPY CONTRIBUTOR  @willismith2000
PHILANTHROPY TODAY
million in 2022. The Arnolds consistently make the list each year.
The late Kohler Company heiress, Ruth DeYoung Kohler II, who died in 2020, bequeathed nearly a half-billion dollars to the Ruth Foundation for the Arts and at the number seven spot on the list. According to the Chronicle, the foundation plans to award roughly $20 million USD per year going forward.
Google co-founder Sergey Brin put his tech wealth to
great use in 2022 with nearly $412 million in charitable giving, including over a quarter-billion to his own family foundation, nearly $80 million to the Michael J. Fox Foundation for Parkinson's Research, and $57.6 million into a donor-advised fund. Though about half of what his charitable giving was in 2021, according to the report, his largess earned him the number 8 spot on the list.
At number nine and number ten, respectively, are financier Denny Sanford with a reported giving of $333
million USD and Alice Clark, wife of the late metro-DC area construction magnate James Clark, whose giving reached nearly $322 million. Close to my own heart, given the foundation I currently run prioritizes grant making for veterans and military families, Clark awarded $21 million to various veteran-serving organizations including Team Rubicon, Workshops for Warriors, and Operation Homefront.
Between those at the bottom of the list and those in the top ten, are both some
familiar and not-so-familiar names. Regardless, the spirit of philanthropy is alive in well across America. In fact, according to the Chronicle, overall giving for 2022 was up nearly 5% from the year prior. However, the actual number of people that contributed in 2022 actually declined by 7.1% compared to 2021.
As always, kudos to the Chronicle's Maria Di Mento for crunching the data and authoring the analysis. The full report can be found at philanthropy.com/2023phil50
page 135 WWW POLOLIFESTYLES COM
A SERIES BY RAPHAEL K. DAPAAH INTRODUCING THE-NEXT-BIG ARTISTS TO THE WORLD OF ART COLLECTORS AND CURATORS
VOLUME VII / ISSUE V / MAY 2023 138
MOSES ZIBOR AN ARTIST TO WATCH
HYPER-SURREALISM & HEXAGONS
RAPHAEL DAPAAH @dapaahgallery ART CONTRIBUTOR
MOSES ZIBOR, BORN AND RAISED IN LAGOS, NIGERIA
AND BASED IN ALMATY, KAZAKHSTAN IS AS ENIGMATIC AND MYSTICAL AS THE FIGURES AND THEMES HE DEPICTS IN HIS HYPER-SURREALIST PORTRAITS.
Prior to his birth, he recounts a story told to him by his mother, in which an elderly lady known for her prophetic prowess, informed her that she would give birth to a 'special child with many hands' who would have a gift for inspiring and encouraging others to dream and pursue their purpose. True to the eerie decree of the elderly woman, Moses' otherworldly works enchants viewers with its supernatural elements, and invites us to see beyond the natural and physical world, stepping into the realms of the unseen and unknown.
Whilst the artist excelled in visual arts throughout his childhood and adolescence and later topped his class at the esteemed Yaba College of Technology,
which boasts one of Nigeria's leading art departments, he first acknowledged his innate talent for art at 7-years-old, coinciding with his earliest memories of the hyper-surreal dreams he had, and continues to experience to this day.
The overwhelming and profound nature of these dreams, the figment of a hyperactive imagination that has transcended and endured childhood, is evident in the recurring motifs of water in the artist's paintings. In several of his works, such as Dream Infinity, the artist's figures are submerged and suspended in water, surrounded by aquatic creatures and motifs, such as fountains
page 139 WWW POLOLIFESTYLES COM PHOTOS COURTESY MOSES ZIBOR
and fish. This a clear nod to the ethereal nature of his dreams in which man can survive and thrive underwater, but also to the African mysticism element of his work, which speaks to folktales and fables such as Mami Wata and the world of water spirits and black mermaids. In his other works, he relays a more universal and humanist appeal to pursuing dreams and ambitions.
Another recurring motif in his paintings is football, as well as hexagons in the background of his work, which is also reminiscent of the classic football
pattern the artist was acquainted with in the 1980s and 90s. In works such as, Immigrants in the USSR, Only the wise and A man and his books, the reference to football speaks squarely to the artist's personal love of, and pursuit of, football as a profession, and past time, a passion that saw him leave Nigeria for the first time for Kazakhstan, where he now hones his craft.
The act of leaving Nigeria for greener pastures and to chase his dreams is known as 'Jakpa' in the Yoruba language, and loosely translates as 'to run hard'. In the instance of the artist, leaving Nigeria
for an unknown country, culture and lifestyle, through the vehicle of football, left an indelible impact on him, which he constantly reminds us of through these motifs in his work.
In the artist's own words, in a world of chaos, confusion and conformity, he wants viewers of his work to dream, and be inspired to live a life outside of the usual and ordinary, and not accept the status quo. In his own pursuit to better understand himself, the world he lives in, and indeed the world he doesn't want to exist in, Moses takes a leaf out of the book of modern masters such as Frida
VOLUME VII / ISSUE V / MAY 2023 140
Kahlo and Salvador Dali.
In homage to Frida Kahlo, Moses' works includes self-portraits of himself as the muse, and the subject he is trying to know best, in a world of uncertainty and loss of self. He invites the audience to see themselves in his work, and try to figure out who they are, and who they really should be. More significantly, after a seven-year hiatus from painting
after his short stint as a footballer, the artist gravitated toward the freedom and spell-binding nature of Salvador Dali's surrealist work, which reignited his early love of art, and culminated in the existing style and practice he has since embraced and excelled in to date.
Enchanting, mesmerizing and mystical in composition, color palette and style, Zibor's works are as aesthetically
complex as they are technically strong, portraying an artist who has not only mastered his craft over several years, but also thoroughly researched the themes, motifs and narratives that underpins the work.
If there were ever an artist and star on the rise to pay close attention to, I would cast your gaze firmly on him.
page 141 WWW POLOLIFESTYLES COM
PHOTOS COURTESY MOSES ZIBOR
MANSION OF THE MONTH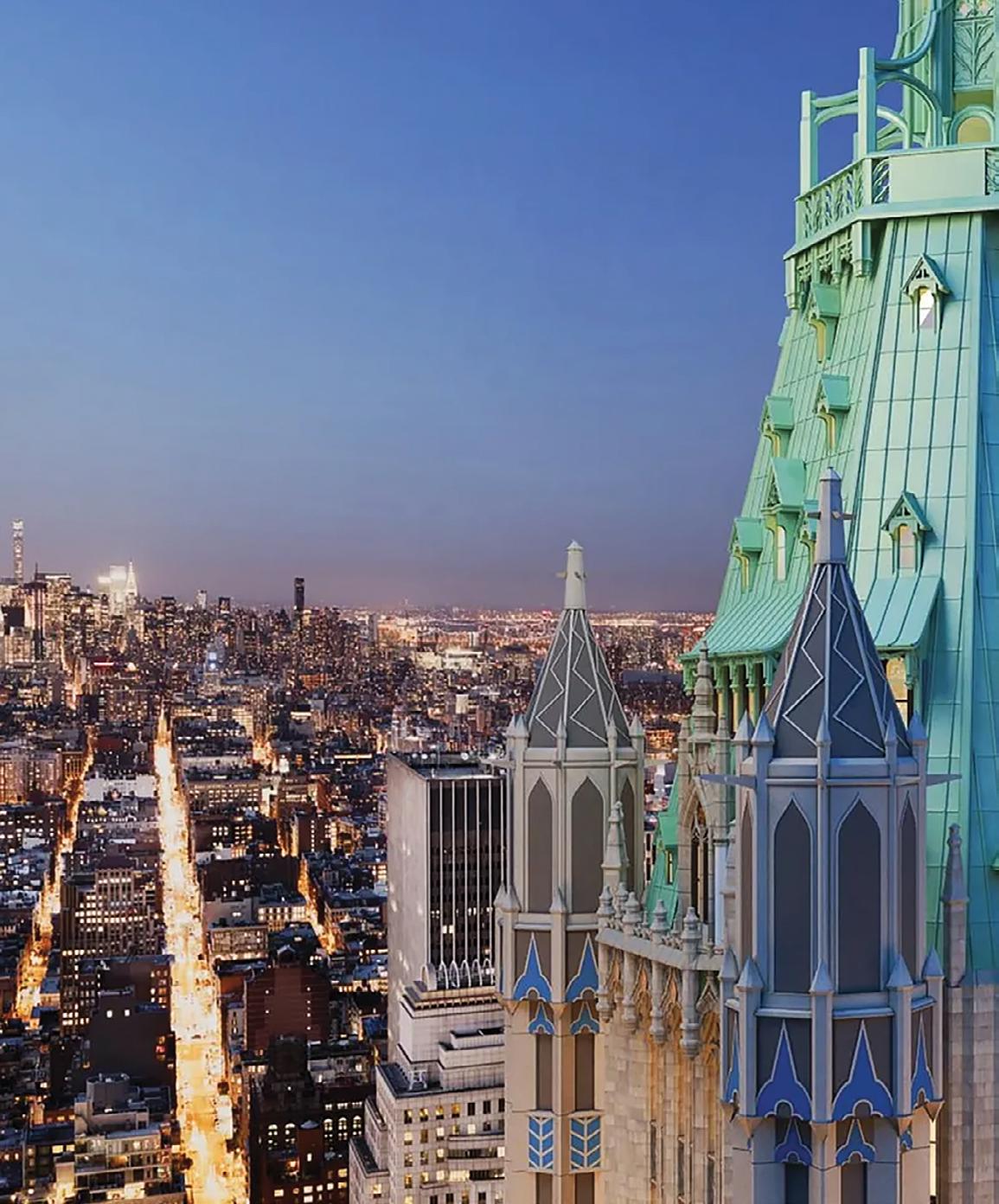 VOLUME VII / ISSUE V / MAY 2023 144
2 PARK PLACE THE WOOLWORTH TOWER RESIDENCES $59,000,000 49 FL PENNACLE PENTHOUSE
page 145 WWW POLOLIFESTYLES COM
MANSION OF THE MONTH
2 PARK PLACE, 49 FL PENNACLE PH NEW YORK NY 10007 USA
For the first time, The Pinnacle Penthouse at The Woolworth Tower Residences is now being offered with the potential for an approved combination of the 49th floor and providing an opportunity for approximately 12,131 interior square feet encompassing the entire crown of this beloved landmark developed by Alchemy Properties.
The Pinnacle Penthouse shall be delivered in designer ready white-box condition. The Pinnacle reaches 727 feet high and offers approximately 9,680 square feet of interior space along with
a private 408 square foot observatory terrace. Exquisite highlights include 125 windows, 24-foot ceilings and an in-residence private elevator. Customize this coveted home with magnificent floor plan and interior finish designs from both Thierry W. Despont and David Hotson.
The full 49th Floor - Fully built out to Thierry W. Despont's specifications and design at 623 feet in the sky, is currently a 2 bedroom and 2.5-bathroom home offering breathtaking city and river views. Enter directly off a private key-
locked elevator into a gracious entrance gallery before enjoying 2,451 square feet of interior space with over 9-foot ceilings and four open exposures.
The acquisition and combination of these last two remaining homes has been called, "One of the last great unclaimed spaces in New York City"
Thierry W. Despont is the world's foremost designer of extraordinary restorations, opulent private estates, and legendary hotels. Most famous for his work on the restoration of the Statue of
VOLUME VII / ISSUE V / MAY 2023 146
Liberty, The Ritz Hotel Paris, and 220 Central Park South. His vision for The Pinnacle embodies grand areas for entertaining along with ornate touches that make this penthouse unlike any other prized property in the world.
An additional concept-design which already envisions the combination of the 49th Floor is provided by David Hotson, who is well known for his expertise in voluminous, residential spaces. His remarkable work at The Skyhouse Penthouse, just across City Hall Park, was awarded "Best Apartment of the
Decade" by Interior Design Magazine in 2015.
With never more than two homes per floor, life at The Woolworth Tower Residences offers a club-like intimacy while surrounded by world-class restaurants, hotels, and shopping. Offering white-glove service and amenities that include the Gilbert Lounge, Woolworth Pool, Fitness Studio, Wine Cellar and Tasting Room, Bike Room and ResidentOnly Lobby. Originally commissioned by retail magnate F.W. Woolworth, architect Cass Gilbert's magnificent
792-foot-tall neo-gothic masterpiece, and formerly tallest building in the world, continues to capture the imagination and grace the world's most famous skyline. The 32 individually crafted condominium residences developed by Alchemy Properties start on the 29th floor and are designed by world-renowned French architect, Thierry W. Despont with design quality, craftsmanship and attention to detail befitting this beloved national landmark.
A blank canvas of architectural history to be transformed into a masterpiece!
page 147 WWW POLOLIFESTYLES COM
MANSION OF THE MONTH
THE WOOLWORTH TOWER RESIDENCES
VOLUME VII / ISSUE V / MAY 2023 148
page 149 WWW POLOLIFESTYLES COM
MANSION OF THE MONTH
THE WOOLWORTH TOWER RESIDENCES
VOLUME VII / ISSUE V / MAY 2023 150
page 151 WWW POLOLIFESTYLES COM
NANTES
PAYS DE LA LOIRE
44000 FRANCE
PRICE $29,967,206 USD
BEDROOMS 8 / BATHROOMS 2 FULL INTERIOR 10,7639 SQ FT. / EXTERIOR 317.29 ACRES
NANTES, PAYS DE LA LOIRE, 44000 FRANCE
HUS STUD FARM
This exceptional estate comprises not only a historic chateau but also one of France's biggest equestrian facilities with
the capacity to house approximately 400 horses. The castle has been restored and offers 1000 sq. meters of perfectly renovated living space including an indoor pool, a steam room and a gym. The spacious grounds comprise 128 hectares including private access to the River
Erdre, a 30-meter mooring, extensive equestrian training facilities including show jumping and dressage with 200 hectares extra rental. Restored outbuildings, helicopter pad and only 35 kilometers from the international airport. The sale includes 300 horses.
VOLUME VII / ISSUE V / MAY 2023 154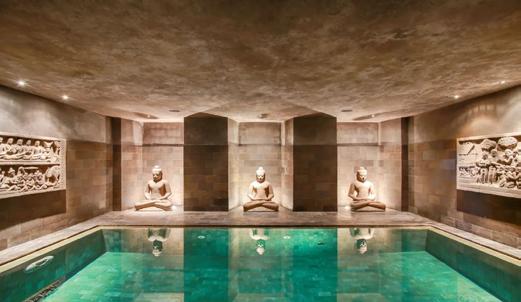 page 155 WWW POLOLIFESTYLES COM
CASTILLO CARIBE CARIBBEAN LUXURY IN THE CAYMAN ISLANDS
PRICE UPON REQUEST
VOLUME VII / ISSUE V / MAY 2023 156
NOW YOU CAN HAVE IT ALL: LIFESTYLE, LUXURY, LOCATION AND LIMITED TAX LIABILITY. WITHOUT DOUBT CASTILLO CARIBE IS ONE OF THE FINEST BEACH-FRONT ESTATE HOMES IN THE WORLD OFFERING EVERY LUXURY FOR MODERN DAY LIFE WITH ALL THE LIFESTYLE OPTIONS ONE WOULD EXPECT FROM THE CAYMAN ISLANDS AND THE CARIBBEAN.
Although the Cayman Islands enjoy year-round sunshine and a temperate climate, this benefit is eclipsed in most people's eyes by the Islands' offshore status. The Cayman Islands are well known as a financial center on the world's stage and provide the highest quality of lifestyle available in a tax
neutral environment, making it very appealing to people of high net worth to seek residency here - a position that is actively encouraged by the local government and, as a British Overseas Territory, is a very stable option.
There are a number of destinations in the world that are able to offer offshore status to a greater or lesser degree, but the Cayman Islands have no local taxes whatsoever: no property tax, no income tax, no capital gains tax and no inheritance tax. Castillo Caribe offers a rare opportunity to combine this with privacy, security, luxury and lifestyle all on a pristine white sandy beach overlooking the crystal-clear waters of the Caribbean Sea.
The space afforded here is too limited to provide adequate description of all the properties features and amenities, please request a detailed package by emailing: heather.carrigan@sothebysrealty.com.
page 157 WWW POLOLIFESTYLES COM
In Search of Solace Springing into Pink
SPRINGING INTO PINK
THE SEASON OF ROS É
WILLIAM SMITH @willismith_2000 COPY EDITOR & CONTRIBUTOR
WHEN SPRING SETS IN, SOME THINGS JUST HAPPEN. WHETHER BY A BIT OF WHAT FEELS LIKE ITS OWN ACCORD, AND ALSO CERTAINLY WITH THE HELP OF NATURE'S ETERNAL CYCLE, IT'S LIKE MAGIC.
Winter eases its grasp, snow melts, feeding rivers and lakes. Birds return to warming habitats, their songs floating in the air. Buds begin to break on flowers and vines. And this oenophile's default preference in libations quickly transitions, with the warmth of an afternoon sun, from a big, hearty red to a crisp, refreshing pink. It seems to happen as naturally and unconsciously as the rising and setting of the sun. It is the season of rosé.
I must confess that my own annual transition is never wholly complete. I
have a preference still for a pink that has some heft – a darker hue, a hint more of fruit than is typical. My own preferences aside, there is no dearth of options in finding that perfect pink to sip with friends during an afternoon of dining al fresco.
Here are a few favorite rosés from recent outings this early spring.
CHÂTEAU PEYRASSOL – CUVÉE DES COMMANDEURS
If your mind doesn't drift to Provence
VOLUME VII / ISSUE V / MAY 2023 160
when you ponder a choice in rosé, it should.
Consumption of the region's rosé has tripled over the past 25 years and one in every three bottles sold from Provence is a rosé. Some 60 million bottles are exported annually, with 40 percent of that going into the US market.
La Commanderie de Peyrassol was founded in the 13th century by the Order of the Knights Templar. A stunning estate of 850 hectares nestled in the foothills of the small mountain range of Massif des Maures, the winemaker creates some delicious vins de Provence, including rosés, among them the 2022 Cuvée des Commandeurs.
The latest vintage is the first to earn the Biological Agriculture certification. A cheery pink in the glass, strawberry and raspberry notes on the nose are followed by a pleasant acidity on the palate and the same red fruits shining through. It is a blend of Grenache (40 percent), Cinsault (30 percent), Syrah (15 percent), Vermentino (10 percent), and Mourvèdre (5 percent). The blend is a winner.
I stumbled upon this excellent wine while dining at the gorgeous rooftop restaurant of the Restoration Hardware in Marin, Calif. There, under the glass
atrium and surrounded by RH's opulence, with the large sliding doors open for spring breezes and unobstructed views of Marin's picture-perfect hills, the Cuvée des Commandeurs was the perfect accompaniment to a classic, yet grand, shrimp cocktail.
SCRIBE WINERY – UNA LOU ROSÉ OF PINOT NOIR
exquisite as the wines.
On a recent trip, I came across Scribe's 2021 Una Lou Rosé of Pinot Noir on tap at two different restaurants over two consecutive evenings. Yes, I was proximate to Sonoma, but I felt it beckoning me nonetheless and I'm glad to have responded to the call.
The 2022 vintage of the Rosé of Pinot Noir is bright pink and full of ripe fruits like guava and kiwi. It's got that punch of deep pink that hints at a more complex bottling and it delivers. A refreshing salinity and a terroir-driven experience from what the winery describes as soils of "huichica loam and rhyolitic volcanic tuff" creates a tremendously joyous and fruit-forward bottling. It was a great accompaniment to a roasted beet salad with goat cheese, as well as a citrus-laced Hamachi starter.
A TO Z WINEWORKS – A TO Z ROSÉ
North of Marin and into Sonoma County, one finds the simple, contemporary elegance of Scribe Winery. Brothers Andrew and Adam Mariani founded Scribe in 2007 and I discovered them shortly thereafter when winetasting in Sonoma for a day with a friend who'd heard about them and loved their rustic and unpretentious approach. He insisted we go.
In those early days, welcoming, but worn, wooden picnic tables, sheltered by a few old growth trees, served as the tasting area. An old hacienda on the property, long-neglected and abandoned, stood in the full glory of its romanticized ruins, and guests were permitted to wander the shell. I remembered that old hacienda, but I also remembered the excellent wines. Flash forward and that restored hacienda is as
Sometimes a lack-luster wine list forces one to explore. This happened recently at the restaurant of a Four Seasons property where rosé offerings were scant (too early in the season?) and included several over-commercialized and predictable bottlings from Provence. My dinner companions and I opted instead for a rosé from Oregon.
Notable veterans of the industry were behind A
page 161 WWW POLOLIFESTYLES COM
In Search of Solace Springing into Pink
SPRINGING INTO PINK
THE SEASON OF ROSÉ
to Z Wineworks and remain as consultants since the September 2022 acquisition of the producer into Ste. Michelle Wine Estates, who also own Erath Winery.
The 2022 A to Z Rosé impressed from the moment the bottle reached our table. The bottle has beautiful floral graphics that, while I try not
to be seduced by them, do appropriately hint to a colorful and floral wine one finds inside.
Luminous and dark pink in the glass, floral essences on the nose are followed by flavors of juicy strawberry and guava, as well as floral notes of jasmine and hibiscus, that create a crisp and lingering
finish. Made predominantly from old-vine Sangiovese grown in Oregon's cooler climate, this is the wine I want on a warm summer day or, as we enjoyed it, al fresco on a patio watching the setting sun.
However you decide to rotate rosé into the new, warmer season in the northern hemi-
sphere, explore! Both old and new world offerings are made from a tremendous diversity of varietals and blends that can create unique experiences. When you find something case-worthy, buy it.
Salud!
INAUGURAL OJAI FOOD & WINE FESTIVAL SURE TO BE "THE" EVENT
As Polo Lifestyles readers know, I am a fan of food and wine festivals. After all, where else can you explore so much wine in one place and forage for those exclusive, special pours you may have never otherwise experienced. Or bump elbows with Michelin and James Beard Award winning chefs as they teach you techniques and tips to elevate your culinary prowess.
So it's with excitement to see that Food & Wine sees an opportunity to launch one in Southern California, and in tony Ojai no less.
The event, Ojai Food & Wine, will be held over four days from October 26 to 29 and in a town where chain stores are prohibited by law and where boutique shopping and lodgings serve a bustling
and upscale tourist set.
Billed as "California's premier epicurean weekend," quite the statement given this is the first time the event is being held, the weekend is being hosted by the iconic and award winning Ojai Valley Inn (www.ojaivalleyinn.com).
The property offers a bounty of tranquility on 220 acres replete with a legendary gold course, a 31,000 square foot spa, multiple pools, and over a half dozen dining outlets.
According to the promotions for the event, 50 top chefs and 100 wineries are expected to wine and dine attendees through seminars, dinners, tastings, and parties.
Clearly expecting this to be a more
exclusive event than festivals that offer ticketing to individual events, access to Ojai Food & Wine is only available through the offering of three packages (Silver, Gold, and Platinum). The Silver package includes the opening night reception, grant tastings on both Saturday and Sunday, a choice of 5 wine seminars or cooking demos, Friday lunch, and two dinners, and is offered at $3950 per person. The higher-level packages offer even more indulgences, with the "carte blanche" Platinum package offered at $9500. At press time, the Platinum package was already sold out.
Ticketing and additional information can be found at ojaifoodandwine.com
VOLUME VII / ISSUE V / MAY 2023 162
UNLEASH YOUR SPIRIT'S POTENTIAL
ALIGN WITH YOUR AS GARDENERS OF THE GALAXY
Fueled by compassion
Clouded not in competition
The champion's passion Guides his way
HAVE YOU EVER AWAKENED
TO THE KISS OF A MUSE, VALIANTLY CHARGED FOR FLIGHT, GIFTED WITH VISIONS OF POTENTIALS TO BE GRASPED, UPON DAWNING LIGHT?
To be lit with an imagination that draws from the eternal fountain of creation, such is the pure-hearted gift of divine innocence, to guide us into the light that shines just beyond backward-driven vision. An artist whose heart pierces cosmic realms, a wizard tasked with
Blinded with greed
Devoured by false need
Those robbed of inner sight
Hopelessly, led astray
- AMRITLAL SINGH
unmasking dark spells, I bask in the reflection of my radiance upon those blossoming into realization of life's true magnificence.
As a child, my visions prophesied my role in the unfolding of the cosmic spiritual laws; as an artist, my expressions allowed impressions of truth to be felt so deeply that I awakened sleeper's minds to the mission held inside. As a man, now, growing in mastery of the astral planes, I execute from the higher realms so those whose hearts thirst for truth may drink from the rivers of hope that flow abundantly from the pit of our soul's molten core. The greatest gift that we can ever realize is to accept ourselves as the light that we each deliver upon one another's eyes.
Who will you allow yourself to become, as you realize that money is not an issue when you begin to live in service
of your heart's ascending radiance? How will you channel your soul, as you remember your mission to activate your own prophetic transfiguration? Rather than seeking profits, how will the world transform as man's biological, energetic form evolves to conduit the Earth's growing brilliance; as each his own prophet? As mankind realizes the gift of cultivating inner peace, uncovering the path of unity shall be our greatest feat.
THE CURRENCY OF DIVINE FREQUENCY
How will currency markets adapt as the liberation codes that are being cosmically activated within mankind's genome are manifested into reality by a liberated humanity, evolving in awareness of the constructs of reality? As humanity reclaims our sacred energy, toxic industries shall be dissolved by the ascending light of the universal laws, restoring our

SPIRITUALITY FAITH QUESTIONS GROWTH · FOCUS
AMRITLAL SINGH SPIRITUALITY CONTRIBUTOR @monarch_visionary
YOUR PURPOSE
IN SYNC WITH YOUR VIBE
dominion by service to the soil from which we have all risen.
With the collapse of Silicon Valley Bank, billionaire investor Ray Dalio, founder of the world's largest hedge fund Bridgewater Associates, foresees a global ripple effect across the venture capital world. Dalio's widely quoted statement that "low interest rates have encouraged investors to take on more risk, leading to an increase in leverage and a rise in the number of zombie firms that are only able to survive thanks to cheap credit," is leading investors to consider the broader implications as the amount of risk in leveraged financing, particularly within the technology sector, begins to have global repercussions. Faced with the risk of losing it all, many are asking, what determines the true value of our soul's wealth?
How do we replace the sadness and desperation of our society with the opportunity to live free? The hole burning within our souls shall be answered by those who surrender to the calling that fills our hearts with the passion and wisdom to fulfill our higher purpose. Reconditioned to create value from within, we shall learn to live for the deepening sense of becoming that is cultivated through right action as our collective heart expands beyond our beliefs' limit, for the power of peace is infinite.
When the pursuit of union with the divine establishes meaning in our lives, that is when dharma enlightens our minds. As mankind regains the reigns
of our cosmic fate, debt-based systems shall be overcome by freedom-driven initiatives to restore dignity to the human race. Emissaries of light, those who serve the Christ, shall birth new economies of peace by creating industries of energetic harmonies that equalize the societal and elemental imbalances from centuries of greed-driven monopolies, enlightening the Earth with higher dimensional-based discoveries.
As peaceful green economies rise in service of those in need, humanity's drive to unite activates an inner alchemical transformation with biological implications upon our species' genome. As our collective heart resonance amplifies the energetics of the Earth's ecosystem, the infinitely nourishing rays of the sun are able to penetrate deeper into our consciousness, allowing for the integration of incoming cosmic light codes to awaken us further to behold the infinite glory of the world that we are called to create as we restore our home.
METAMORPHOSIS THROUGH SERVICE
The truth shall set you free, for as vulnerability becomes your spiritual protection, you allow the light of your open heart's radiance to become your cloak of honor. Shining with your greatest light throughout your life, you decode your own divine expression.
Stewards of the Earth and ambassadors of our galactic race, to truly embody our divine frequency, we shall accept ourselves as extraordinary beings capable of
supernatural feats, taking quantum leaps as we create the pathways to begin living our most spectacular of dreams. We are the deliverers of our salvation, and as New Earth leaders recognize their roles, the third dimensional realm shall ripple with expressions of love, creativity and focus.
Dr. Douglas Hersh, founder of SolarisTM Aeroponics has developed a proprietary and patented solution to the urgent, combined challenges of food security and climate change through the design of a highly innovative and marketable platform technology for decentralized soil-less agriculture and CO2 sequestration. By virtue of its biomimetic design, his invention yields consistently abundant crops of healthy, clean, nutrient-rich produce that is free from petro-chemical fertilizers, synthetic pesticides, fungicides and toxic preservatives.
Emancipation through the realization of one's dharma guides us all into collective peace, for within us lies the gold we seek. Hersh envisions his patented technology deployed in poverty-stricken areas across the world to shift human energetics from famine and desperation to nourishment and empowerment.
With teams across three continents, his vision to empower souls, shifting the Earth's planetary energetics, is guaranteed to serve the planetary crystalline grid and generate spiritual abundance by bridging humanity into a state of ascended consciousness.
RENEWAL COMMUNITY SUPPORT EXPLORATION · ENERGY
UNLEASH YOUR SPIRIT'S POTENTIAL
AS GARDENERS OF THE GALAXY
CASE STUDY: SOLARIS TM AEROPONICS – DR. DOUGLAS HERSH
"Nel mezzo del cammin di nostra vita mi ritrovai per una selva oscura ché la diritta via era smarrita."
- Dante's Divine Comedy
The year was 2013. As a serial inventor from even as a Tinkertoy tot, I am now a husband, father and college dean overseeing two dozen academic programs across three divisions. The online learning management system that I developed five years earlier was catching on like wildfire and, because it was the first to emulate a live classroom experience, it set the bar for modern online learning. At the same time, new programs that I established in cybersecurity, hybrid and electric vehicle repair, and rapid design with CAD and 3D printing were so popular that the classes were standing-room only. Everything seemed to be going great, except that I was deeply and fundamentally unhappy. I couldn't figure out what was wrong. First, I thought that I was suffering from clinical depression. But that turned out to be untrue. Then I thought that this malaise was existential in nature, meaning that if I could just change my profession, my work environment, or my colleagues, the queasiness would go away. But just as you can't escape yourself by going on vacation, I soon realized that this, too, was a misdiagnosis. It was as if I was the curious cat that had walked into a paper bag and now couldn't find its way out.
From deep within the yawning void that stretched out infinitely in every direc-
tion, it was clear that this was something I could not get away from or get around. Nor could it be navigated by the same mentality that summoned it forth. By now it had become clear that what I was experiencing was fundamentally a spiritual event that required a uniquely spiritual approach. I packed my bags and headed into the Peruvian rain forest to study at the feet of a local shaman. Iquitos is a city that cannot be reached by road. Dropping in by plane, I took a ferry down the Amazon River, transferred to a narrower boat as the canopy began to enclose around us, and then switched to a dugout canoe on the Ucalayi. Years before SpaceX began lifting Falcon Heavies into the skies of Boca Chica, Tx., I flew forth with a cup in my hand and an icaro in my ears. Daedalus was wrong; it is not hubris to seek the sun.
THE BLACK HOLE AND A HEART OF DARKNESS
Within each and every one of us lies a black hole. We fear it because down deep, we believe that if we come too close, it will tear us apart and suck everything we know down inside. This terrifying conviction loomed large as I plummeted into my heart of darkness. I soon discovered that at the center of every swirling galaxy is an object of such immense gravity that it births stars and makes them dance.
Imagine yourself in ancient Greece, approaching the temple of Apollo at Delphi. Look up as you enter and you will see, inscribed on a column, the paramount exhortation to "know thyself." Yet when I came face-to-face with the Divine inside, a kind of koan emerged.
How can we truly know ourselves when this oneness with an incomprehensible Other is an unfathomable mystery? The answer lies in the difference between knowledge and gnosis, between that running commentary that you call yourself and an unfiltered experience of infinite awareness. Are you experienced?
YOUR HYPER-DIMENSIONAL BLUEPRINT
Through the parable of the mustard seed, Jesus reminds us how, by merely regarding the kernel, no one can possibly imagine the magnificent plant that will emerge. So too it is with man. It is for this reason that each of us must seek our own individual blueprint, align with it, and call forth its unfolding. Everyone you know who has failed to do this has paid the ultimate price through disease, disintegration and death. The good news is that past performance is no guarantee of future results.
As you seek your true nature, remember that it is not a Polaroid picture. The blueprint is not static; it evolves. Can an Infinite Being be perfectly realized and eternally becoming? Let the dogmatic Darwinians and the hard-line creationists play tug-of-war to the end of time while you experience an extra-temporal awareness that dissolves the illusion of duality.
THE HARD FORK VS. A GARDEN OF EATIN'
Over the last 600 million years, our planet has hosted some four billion species of plants and animals, as well as another six million species of fungi. Now when as many as 2,000 of these precious life forms become extinct every year, human beings would be wise to
reflect upon the fact that we are but one among many.
If we have fallen, it is only that we have fallen out of love with Mother Nature. When did that happen? Consider the hard fork we took at the industrial revolution that has led to our modern techno-megastructure. In some ways, we ourselves have become machines, or merely cogs to the machine that we call civilization. As exemplified by the Manhattan Project, this specialization allows us to manifest enormous power while simultaneously externalizing its destructive consequences. Some thinkers today fear that applying this same approach to the confluence of robotics and Artificial General Intelligence (AGI) may lead to an end-game scenario for our kind.
Among the many benefits of working with sacred plant medicines is the ability to listen to the language of Nature and learn to speak it. While evolutionary biologists have long focused on the power of competition to fuel evolution, Nature is quietly conversing in dulcet tones of cooperation, co-evolution, and emergence. As a result, we are the blessed inheritors of a tourmaline world. Across billions of years, this planet has transformed through processes that began with physics, crossed into chemistry, leapt the threshold of biology, developed consciousness, and is now taking flight into the spiritual.
What is our role at the avant-garde of this process? I would suggest that it has something to do with telling fewer stories about bashing in skulls with clubs and paying more attention to the nature of symbiosis. We've all seen mutualism in action. Clownfish and sea anemones, aphids and ants, oxpeckers and wildebeest, humans and our gut bacteria. The list goes on because it is the way of Nature.
NATURE AS INVENTOR
The truth is that collaboration and cooperation is the real story of Nature. Yet because it is woven into our reality like the air we breathe, it is often overlooked.
We only need to pay attention. Nature sings innumerable melodies of harmony. Like Archimedes, DaVinci, and Alexander Graham Bell, all great inventors look to the example of Nature. The Swiss Engineer George De Mestral got the idea for Velcro® after struggling with cockleburs in his dog's fur. In a similar fashion, I received the essential technologies behind the SOLARISTM Aeroponic grow system by emulating the plants through a kind of cognitive helio-taxis. In the radiant glow of the Universal Sun, I listened to the plants and they whispered their secrets.
THE END OF CAREER AND THE BEGINNING OF MISSION
In an act of the greatest foolishness or faith, I returned from the rain forest and left the ivory tower. I started to tinker again and found myself implementing the knowledge that I received from the plants and emulating the systems of Nature into an engineered structure.
As just one example of this, I was shown that where man strives within an economy, Nature thrives through a symbiotic ecology. Just as we cannot digest food without the over 50 trillion bacteria and fungi that live in our guts, so too, plants absorb nutrients that are passed on to them by an army of rhyzospheric micro-organisms.
The plants reward these "beneficials" with the sugars they need to drive their metabolism. Seeing this, I created a sort of three-dimensional petri dish to support the proliferation of these unseen bio-fertilizers that powerfully promote plant growth and vigor. By cultivating the ecology that, in turn, cultivates the plants, I created a soil-less system that yields abundant, nutrient-dense foods with far less water, energy, fertilizer, labor and time than is required by modern industrial agriculture.
The result is pristine, fresh, delicious food that you can grow, consume and enjoy. With its integrated solar panel, the system can even be grid-free, making it available to the unfarmed every-
where, from those living where there is no arable land to the billions stuffed into high-rise apartment buildings. Even better, when deployed as a cost-effective solution to decentralized farming, the SOLARISTM system simultaneously provides decentralized carbon sequestration, thereby being the first net-zero and even net-negative agricultural system on the planet. For those of us seeking the philosopher's stone, turning climate-changing carbon dioxide into healthy foods at your fingertips is a rabbit trick.
IMAGINE PEACE
Have you noticed how many movie posters boast people with guns? Why is that? Do you think it may have something to do with a mass fixation upon the drama of survival? I would suggest that it is also the result of a lack of imagination. We have forgotten how wonderfully awe-inspiring it is to be alive, and how incredible it is to create coherent, glorious reality in alignment with the nature of our true Nature.
What is your gut instinct? Do you believe that you are what you eat? Do you know that your brain chemistry starts in your stomach? If so, I encourage you to make a healthy start by detoxing your system with the phytonutrients in the foods that you can grow yourself.
As you let the natural polyphenols, flavonoids, isoflavonoids, anthocyanidins, phytoestrogens, terpenoids, carotenoids, limonoids, phytosterols, glucosinolates and fibers do their work across the 15 feet of your gastro-intestinal tract, you will feel better, look better, and - I assure you - even begin to act better. You will be a better you, and the fun never ends. Let's start by setting aside our human exceptionalism and recognize our innate unity with the very Nature that birthed us.
Then, by stepping into our roles as stewards of ourselves and of this beautiful planet, we will naturally ascend to our role as gardeners of the galaxy… and beyond
MOLD YOUR MIND
POWER OF UNLOCKING YOUR MIND
ACCEPTANCE: THE KEY TO LETTING GO
COACH JOEY VELEZ MENTAL WELLNESS CONTRIBUTOR @velezmentalperformance
GO FIND YOURSELF A RUBBER BAND AND STRETCH
IT AS MUCH AS POSSIBLE. AS YOU ADD RESISTANCE, THE RUBBER BAND GETS THINNER AND THINNER, BUT IT STILL PERFORMS ITS FUNCTION.
But what happens when you add too much resistance to that rubber band? SNAP! It breaks it half and you probably have a nice stinging sensation through your hand or finger.
This idea of a rubber band is very similar to the concept of acceptance. As humans, when we are faced with situations that negatively impact our emotions or challenge our beliefs, the built-in response is to resist. If you do not believe it happened or accept that it happened, then everything will be okay... wrong. Because just like the rubber band, eventually you too will snap. Practicing the art of acceptance cannot only help reduce the impact of negative experiences, but can help you return to your personal baseline, just like the rubber band.
WHAT IS ACCEPTANCE?
Acceptance and Commitment Therapy has been around since the early 1980s and can be summarized as a person's assent to the reality of a situation, recognizing a process or condition without attempting to change or protest it.
Even with this concept grounded in research, it is often misconstrued and there are misconceptions about what it really means. A phrase I hear a lot when people are trying to offer support is "you just got (sic) to accept it", as I am sure you have heard, too. While the intention behind this phrase is all well and good, the execution typically falls flat.
People often view acceptance as "giving up" on the situation, when in reality you are accepting the situation for what it is and working within the circumstances of the situation in a more effective manner. People view acceptance as letting go of your emotions completely, when in reality acceptance is more about letting go of the attention you place on those emotions.
Acceptance has always been a challenge for me; however, I recently went through a situation where acceptance was an extremely valuable tool. I have a friend and to say we were inseparable would be an understatement. This person has
helped me tremendously both as a man and as a professional, and is someone I value deeply.
If I had to put a number on it, 75 percent of my day was talking to or being around this person. Life was good.
But about six months ago, things started to change. That 75 percent started to drop and drop, and I found myself talking to and being around this person less and less. I could not put my finger on why that was.
Even when I brought it to this person's attention, they reassured me that nothing was wrong. But that 75 percent continued to drop and I began to notice this person talking to and being around other people, even when I would try to get things back to normal in terms of our relationship, those bids for connection were never met with the same enthusiasm.
I spent the new few months contemplating my actions, why suddenly, I was not a piece of this person's life? Did I do something wrong? Did I say something? Do they not value me anymore? Have they moved on? I journaled and journaled but could not shake this feeling of abandonment by something I thought was my best friend.
As I started to read and hear more about Mindfulness practice, it started to dawn
172
THE
on me. Maybe there was not anything I was doing wrong. Maybe there was not anything I did to upset this person. Maybe this person still values our friendship, but is deciding to experience new and different aspects of their life.
It has been a challenge for me to truly accept this reality, but the challenge now lies in finding ways to have this deep connection with this person without spending 75 percent of my day with them and placing my attention away from the counterproductive emotions I experience and on more productive emotions to enhance or maintain the relationship.
I cannot control what other people do, but I can my response and what I do. While practicing acceptance has been a challenge, it has helped improve my overall well-being and life satisfaction, as well as the relationship with this person.
PRACTICING ACCEPTANCE
A fundamental key of acceptance is building self-awareness through noticing and questioning. The first thing to do is to notice the resistance you experience from the situation. This can come in the form of disbelief, denial, or defensiveness, but it is noticing what your thoughts and emotions are during this time while doing so in a non-judgmental manner. If you notice you are experiencing the emotion of denial, that is okay, but then it is time to question
THOUGHTS MATTER
those patterns of thinking. There are two ways to question your thinking patterns: thinking of your past experiences and how you typically respond.
You can ask yourself, "Have I experience something similar during my childhood/adulthood that is causing this similar reaction?" or "Do my parents/ friends react similarly?"or "Have I experienced a similar situation before? How did I respond then?"
These questions can help you build self-awareness on your response type, but also help you reflect on how that situation played out based on your previous experiences.
You can also supplement the practice of acceptance is by redirecting your attention from content to context. For example, I would often experience the emotion of loneliness with the situation with my friend. Instead of having the thought of, "I am lonely," I would change the thought to, "I am experiencing the emotion of loneliness." Phrasing your experiences like this removes the label we create for ourselves and leads to detachment of these emotions. Saying, "I am this," creates more intense emotions, whereas, "I am experiencing this," creates the opportunity to look at those emotions more objectively, increasing the opportunity to challenge your thinking.
Finally, getting in the consistent habit of practicing gratitude can also help with
acceptance. Your brain tends to brush off the good things in your life, but will remember the bad things. Being deliberate and searching for the good parts of situations, or what we are grateful for in this situation, can create and strengthen neural connections in your brain to where you now might be less likely to brush off those good things. For example, with my situation, it is thinking about how grateful I am for everything my friend has taught me and helped me with to be a better person and professional. This person has spent hours upon hours helping me develop, to get to the levels of performance where I am now, and I cannot thank this person enough for putting in that extra time with me. Focusing on what I am grateful for does not change the situation, but may make it more manageable and can lead to long-term benefits of increased life satisfaction, well-being, and overall better health.
FINAL THOUGHTS
Change is not easy, whether that be accepting situations placed before us or changing the way we think about the situation, but it can be done. It may be a difficult process, there may be ebbs and flows along the way, but practicing on a consistent basis and continuing to challenge your thinking is going to pay off in the long run. Be the best version of yourself and learn the art of acceptance.
page 173 WWW POLOLIFESTYLES COM
EXERCISES
HIDING FROM REALITY
WHAT ARE YOU SUPPRESSING?
COACH JUSTIN "GOLIATH" JOHNSON WELLNESS CONTRIBUTOR @goliathcoaches
LET ME START BY ASKING THIS,"WHO ARE YOU?"
No really, who are you beneath the job, the nice house, the fancy car and the beautiful family? Strip all of that away and what is truly left? How about we start with who am I and maybe my own transparency can help you open up the truest and most vulnerable parts of You. The You that even You don't like to think about.
Me: I am insecure, I am self-righteous. I can be controlling and manipulative. I once was obsessed with what everyone thought about me, so much so that I would basically put on a mask and create another person for me to show up. I never felt like I was good enough or that my contribution was the same as everyone else.
I am also very positive, although I believe this is somewhat of a defense mechanism to not allow myself to be stopped by the ebbs and flows of life. Deep down, I have learned how to cope with my shortcomings, understand my perspective, and now I am able to judge myself from a position of love and understanding growth.
As I am inevitably hard on myself, I have learned to give myself grace because even the strongest of people have to take rest.
I am me and that makes me unique. My environment has shaped me in positive and negative ways, inherited some positive and some negative traits from my parents, friends and significant others.
I am a culmination of thousands and thousands of successes and mistakes that have created this reality. The one thing that I am no longer participating in is running away from said reality, acting as if it is gets better by me ignoring the truth of who I am and who I've been.
WHO ARE YOU?
We have created a full infrastructure we call life that allows us to hide from our realty. Along with hiding from reality, we are excellent at hiding parts of ourselves from the world. We are especially good at creating tools that allow us to falsify our current thinking and give the world a reality that we dictate to be real."From makeup to plastic surgery to social media, we have our ways of hiding.
WHY ARE WE HIDING AND WHAT ARE WE HIDING FROM?
I think there are two parts to this answer: introspective understanding an extrospective. Let's first deal with the extrospective because this is the most common way for us to recognize the catalyst for the process. Extrospectively, we take huge pockets of time trying to hide our true selves from people. A male example of this is being a toxic, tough guy. The guy that wants everyone around him to totally believe that he is not afraid of anything. What he is
VOLUME VII / ISSUE V / MAY 2023 176
LIFE COACHING AND EXPERT WELLNESS
essentially doing is trying to make himself look more suitable and appealing in the "protection" category so that he can institute a level of dominance to be a better catch.
On the female side, the example we might use is filters or makeup once removed. Filters can be used to edify parts of you just as makeup would be used in the same right. The problem arises when that filter is no longer something that elevates a look and it just becomes the look. It totally makes the person look like a different person, to potentially look younger or more viable to be cherished for physical attributes. We are in an extremely competitive dating environment and everything that gives you an edge will be used.
Here's the scary part. I don't think that the true issue is the way we show up to the world, but rather it is based out of the way we try to hide from ourselves.
Lying to everyone around you is one thing, but lying and continuing to lie to yourself are definitive signs of ceding one's emotional control. I've said it a million times: the only thing you can control on this earth is your own personal energy. Part of controlling your
personal energy is controlling how you inevitably feel about others, but also ultimately how you feel about yourself.
The issue in its truest form, and a huge reason I feel like we are having the racial, sexual and interpersonal issue we are having, is because we hate to see ourselves as we actually are.
Yet, if I am not happy for me, how in the world could I be happy for you? If looking internally causes me pain – the inevitable product of needing to address the traumas that have created my reality – and I flee from them, how could I walk around in love given my own innermost turmoil?
Everyone is insecure about something. At varying levels, we are each unsure, frustrated and even guilty. The shame we carry for who we have been or what we have done often times does not grant us the ability to forgive or stop judging ourselves. We allow moments to become indelible identity traits. These moments, in turn, tend to fuel almost innate responses of being dismissive, impulsive and defensive; amounting to an earnest and adamant denial that makes us incapable of seeing ourselves and in the end, have us believing the lie that we
have told the world about our own self. We don't take an inventory of who we actually are and forgive ourselves for our shortcomings. Then, in order to move on, we hold these moments as if we are damaged goods.
I believe the bottom line is not feeling like we are enough. Our self-value in recent history has not been predicated upon who we are, but predicated on what we have to offer. And so we are scraping to be able to offer a version of ourselves that is competitive, complete, and consistent. We want so badly to be a version that we can be proud of in the broader world's pernicious assessment. It would behoove us to learn how to value and have pride in the version of us that is trying, admitting faults, learning from mistakes and legitimately trying to grow. We have to change how we measure and our measurements of being whole needs to be inside-out instead of outside-in.
Don't just look good. Feel good. The only way to feel good is to actively do the internal work and although it will be the hardest thing you have ever had to do, you will also no longer be hiding from your reality.
page 177 WWW POLOLIFESTYLES COM