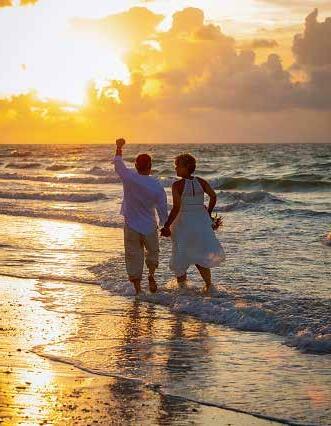 retirement plan and fiduciary services for better plan outcomes
Premiere
PENTEGRA RETIREMENT SERVICES PARTICIPANT SMARTPATH™
A surprisingly large number of people put off starting their retirement planning for a number of reasons. These range from feeling there are other expenses of more immediate concern to believing that it's much too early in one's career to worry about something that may be 30, 40, or even 50 years in the future.
While most Americans remain optimistic about living a comfortable retirement, with over 7 in 10 workers at least somewhat confident, competing priorities, such as paying for college and reducing debt can impact retirement savings.
COVID Impact on Confidence
8 in 10 retirees
7 in 10 workers confident in having enough for a comfortable retirement.
Less confident
33% workers
24% retirees
1/3 workers
1/2 retirees cite inflation as the reason
Retirement assets should last a lifetime. However, when an individual is asked how long someone his or her age and gender can expect to live, 57% of pre-retirees and 62% of retirees underestimated average longevity.2
This tells us that there is clearly a disconnect between expectations and reality. As a retirement plan provider, we know that it is never too early—or too late—to start planning and saving for retirement.
The Pentegra Participant SmartPathTM offers simple, yet essential tips for building a strategy that can put participants on the path toward a more successful outcome—and secure retirement reality.
1 2021 Retirement Confidence Survey, Employee Benefit Research Institute
2 Risk and Process of Retirement Survey Report of Findings, The Society of Actuaries, 2011
It's never too early, or too late, to start planning for retirement.
1
1. Do the math.
What is important to realize is that the exercise of calculating a retirement savings goal does more than simply provide you with a dollars and cents estimate of how much you will need for the future. It also requires you to visualize the specific details of your desired retirement lifestyle. Before you do anything else, answer these important questions
• When do you plan to retire?
• How much money will you need each year?
• Where and when do you plan to get your retirement income?
• Are your investment expectations in line with the performance potential of the investments you own?
• Which expenses will change in retirement? Which will stay the same?
Will you need 70%, 80%, or even 90% of your income to maintain a desirable standard of living after you retire? The answer to this question is your income replacement ratio–the percentage of your pre-retirement earnings that will provide you with the same standard of living in retirement.
Calculating your income replacement ratio can be a good place to start thinking about how you will pay for retirement. If you're earning $80,000 annually, replacing 75% to 80% of your income means you will need to come up with somewhere in the neighborhood of $60,000 to $65,000 annually.
2 Pentegra Retirement Services
Savings Rate Required to Attain a 70% Replacement Ratio Income Group Retire at: Start Saving at: 25 35 45 62 15% 24% 44% 65 10% 15% 27% 67 7% 12% 20% 70 4% 6% 10% Note: The calculations assume a real rate of return of 4 percent and the purchase of an inflation-indexed annuity with the same rate as in the National Retirement Risk Index. Source: Authors'calculations Source: Center for Retirement Research at Boston College "HOW MUCH SHOULD PEOPLE SAVE?" Alicia H. Munnell, Anthony Webb, and Wenliang Hou, July 2014