HOLIDAY CORPORATE CATALOG 2022
W H O W E A R E
P E A C H B O X C O . i s a L a t i n a o w n e d c o m p a n y f r o m B o s t o n , M a s s a c h u s e t t s . O u r l o v e f o r u r b a n l u x u r y p r o d u c t s , a n d o u r o b s e s s i o n w i t h e f f o r t l e s s g i f t i n g , a r e a t t h e c o r e o f w h a t w e d o .
T h a n k y o u f o r b e i n g a p a r t o f o u r s t o r y s t a y p e a c h y !
O u r c u s t o m e r s c a r e a b o u t t h e i r h e a l t h a n d w e l l b e i n g , a n d w e a n s w e r t h a t n e e d b y c a r r y i n g d e l i c i o u s v e g a n f o o d s a n d d a i r y / g l u t e n f r e e p r o d u c t s l o w i n s u g a r a n d y e t d e l i c i o u s ! L e t u s t a k e c a r e o f a l l t h e i n d i v i d u a l d e t a i l s f o r y o u . O u r g i f t p a c k a g e s a r e s h i p p e d f u l l o f l o v e a n d r e a d y t o s u r p r i s e a n d d e l i g h t e v e r y t i m e .
N u r t u r i n g s t r o n g c o m m u n i t y r e l a t i o n s h i p s s i n c e 2 0 1 7 , w e n o w s h a r e o u r s t o r y w i t h y o u . O u r g i f t b o x e s a r e p e r f e c t l y h a n d w r a p p e d a t t h e P E A C H H o u s e h e a d q u a r t e r s , w h e r e w e f i g h t t o r e d u c e w a s t e b y p a c k a g i n g y o u r g i f t s w i t h s t u n n i n g b i o d e g r a d a b l e p a c k a g i n g b e c a u s e w e l o v e t h e p l a n e t a s m u c h a s y o u ! W e l o v e s o u r c i n g e t h i c a l l y m a n u f a c t u r e d p r o d u c t s , a n d o u r g i f t c o l l e c t i o n s a r e c o n s i s t e n t l y p r a c t i c a l , e l e g a n t , a n d t i m e l e s s .
P E A C H B O X . T e a m 2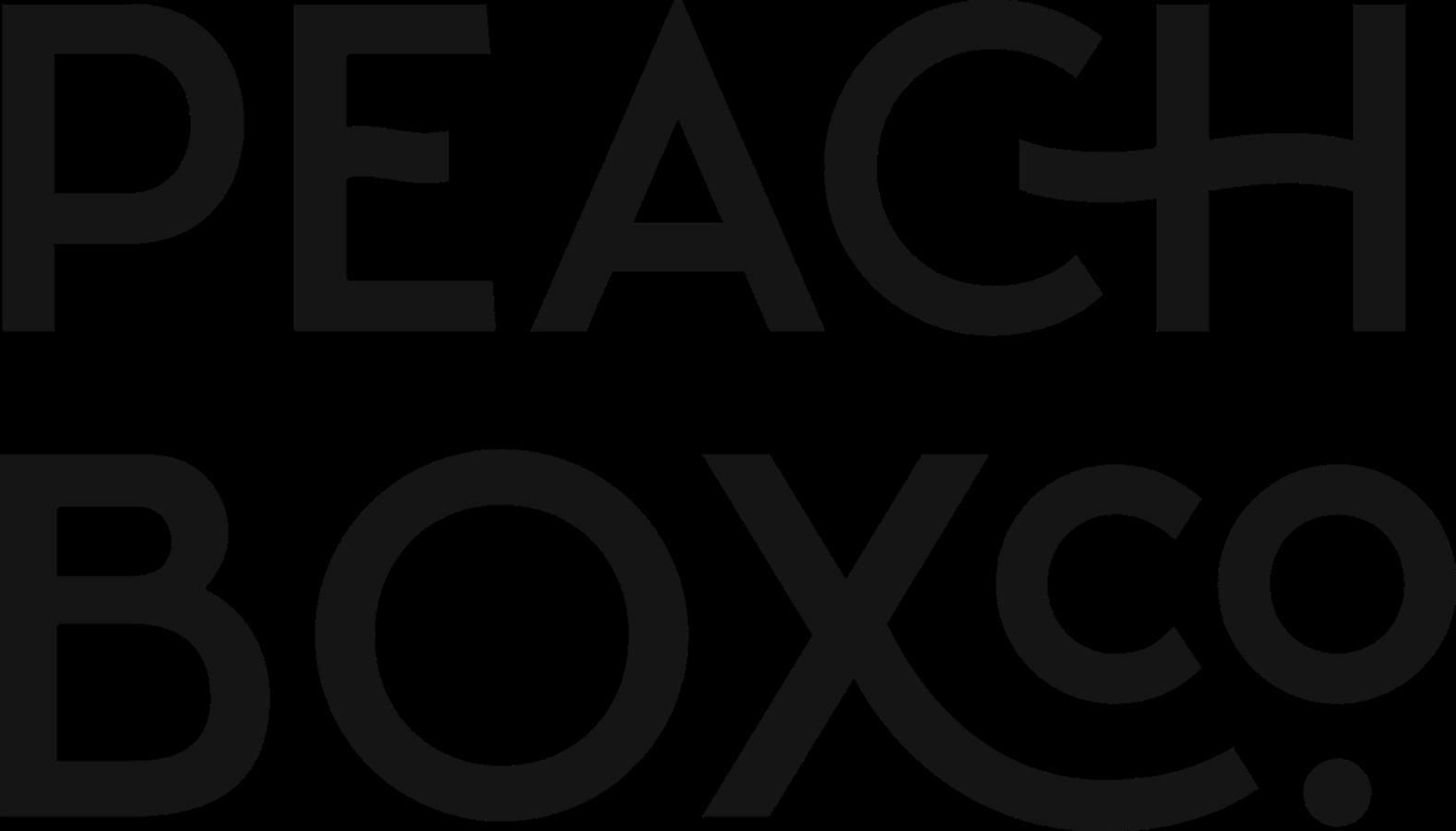 5 DESIGNED TO BRING YOU CLOSER, NO MATTER THE DISTANCE.
Start to finish fulfillment. We will ship to you or directly to your recipients.
01
Always handwrapped, always ethically made.
Access to hundreds of unique products and over 200 brands all in one place.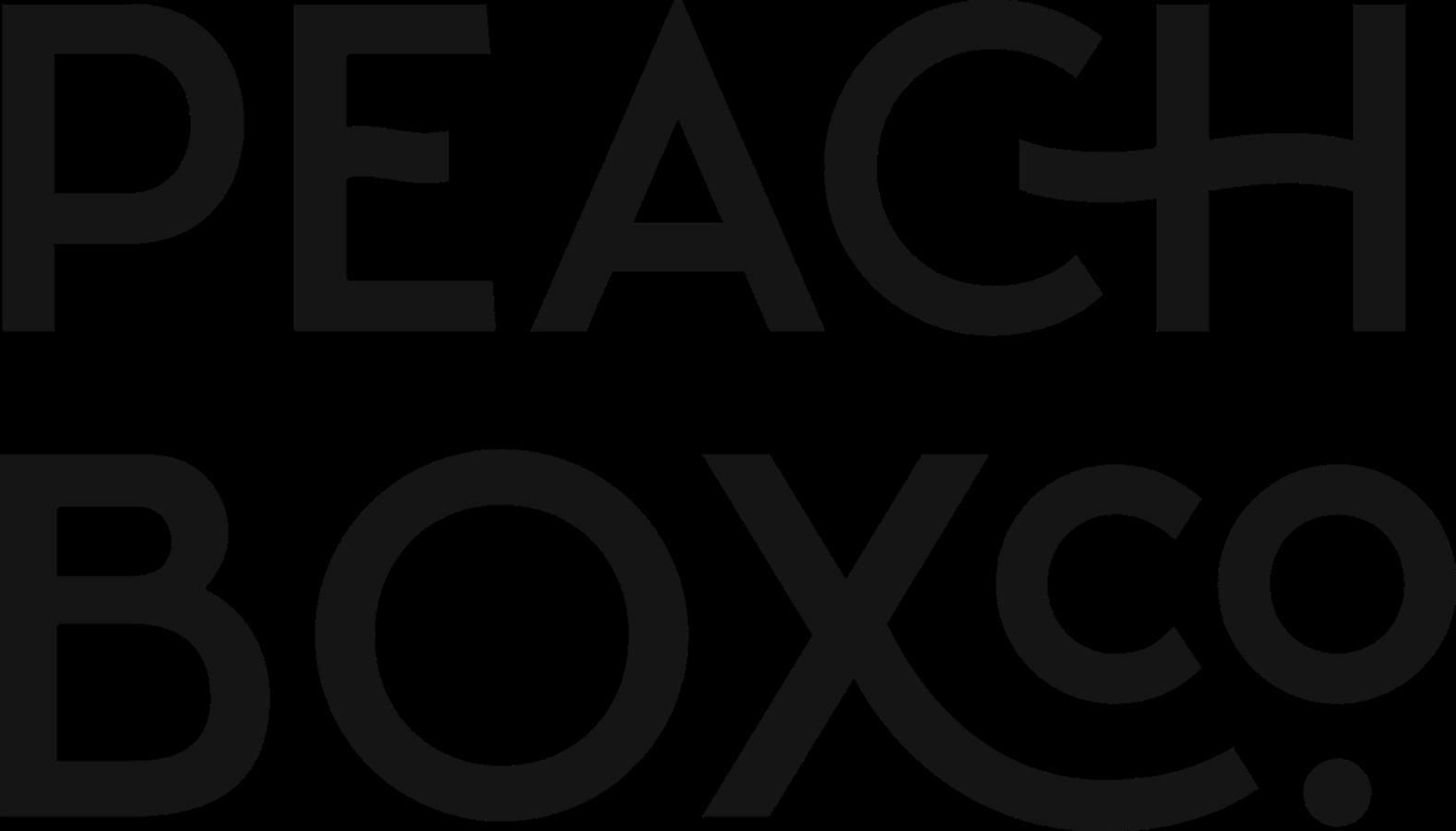 05
03
Beautiful and timeless gift creations curated by experts.
SCOPE OF SERVICES MAY HAVE SEEN US IN
Step by step expert guide on best gifts for your specific needs.04
YOU
02
VALUE IN MEANINGFUL GIFTING
Motivate your team with a rewards program. Establish, grow and maintain professional relationships. Create a memorable event with lasting gifts. Build brand awareness.
We provide you with start to finish expert guidance from a dedicated Gifting Curator We source the perfect items for your project that We assist with copy creation to elevate your gift, We provide graphic design, photography, and landing page creation. best represent your brand and business making it extra personal.
Share a moment, and create an experience. Build a team oriented environment with employee gifts.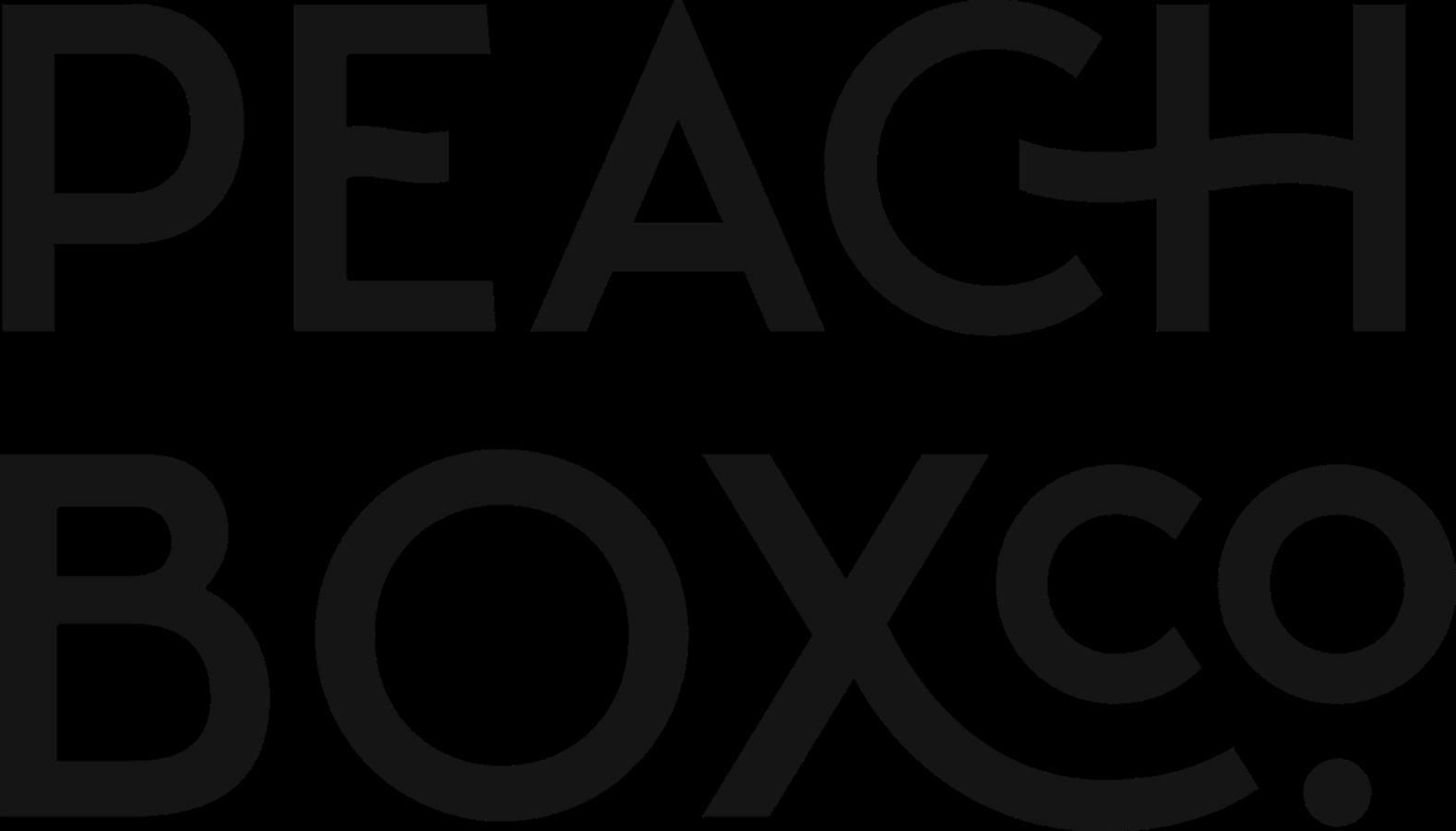 SERVICE PROVIDED
BY: T H E Y L O V E U S !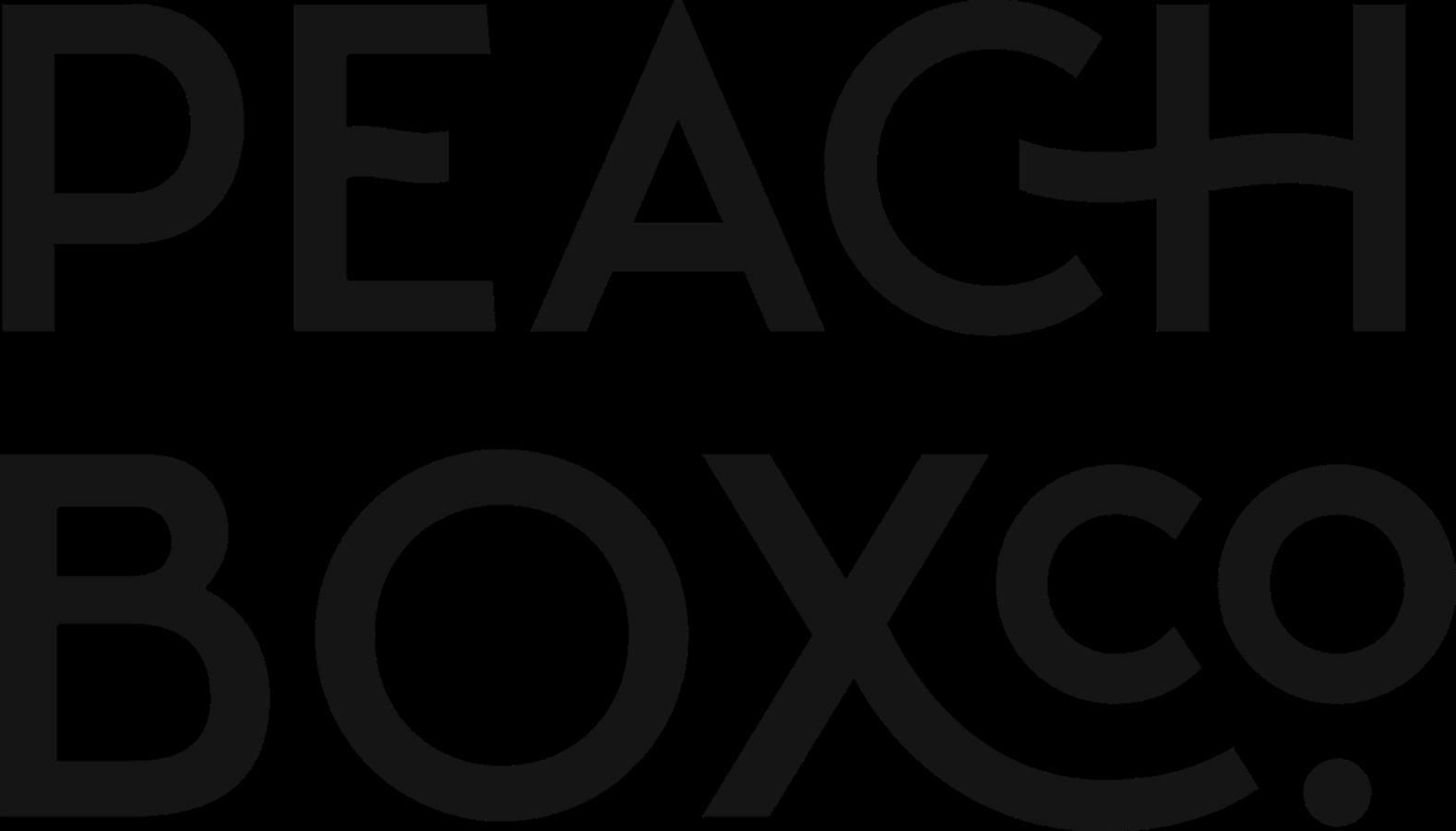 TRUSTED
WWW.PEACHBOXCO.COM READY TO SHIP GIFT BOXES EXPERTLY CURATED AND AVAILABLE ON OUR SITE, 24/7! DEAR BEBE SUNSHINE NEW HOME
GIFTING CATEGORIES Internal Gifting Employee Onboarding Special Milestones Promotions Holidays New Home New Baby Appreciation External Gifting Client Outreach Product Launch Media Kit Thank You Gifts Influencer Marketing Event Guests Holidays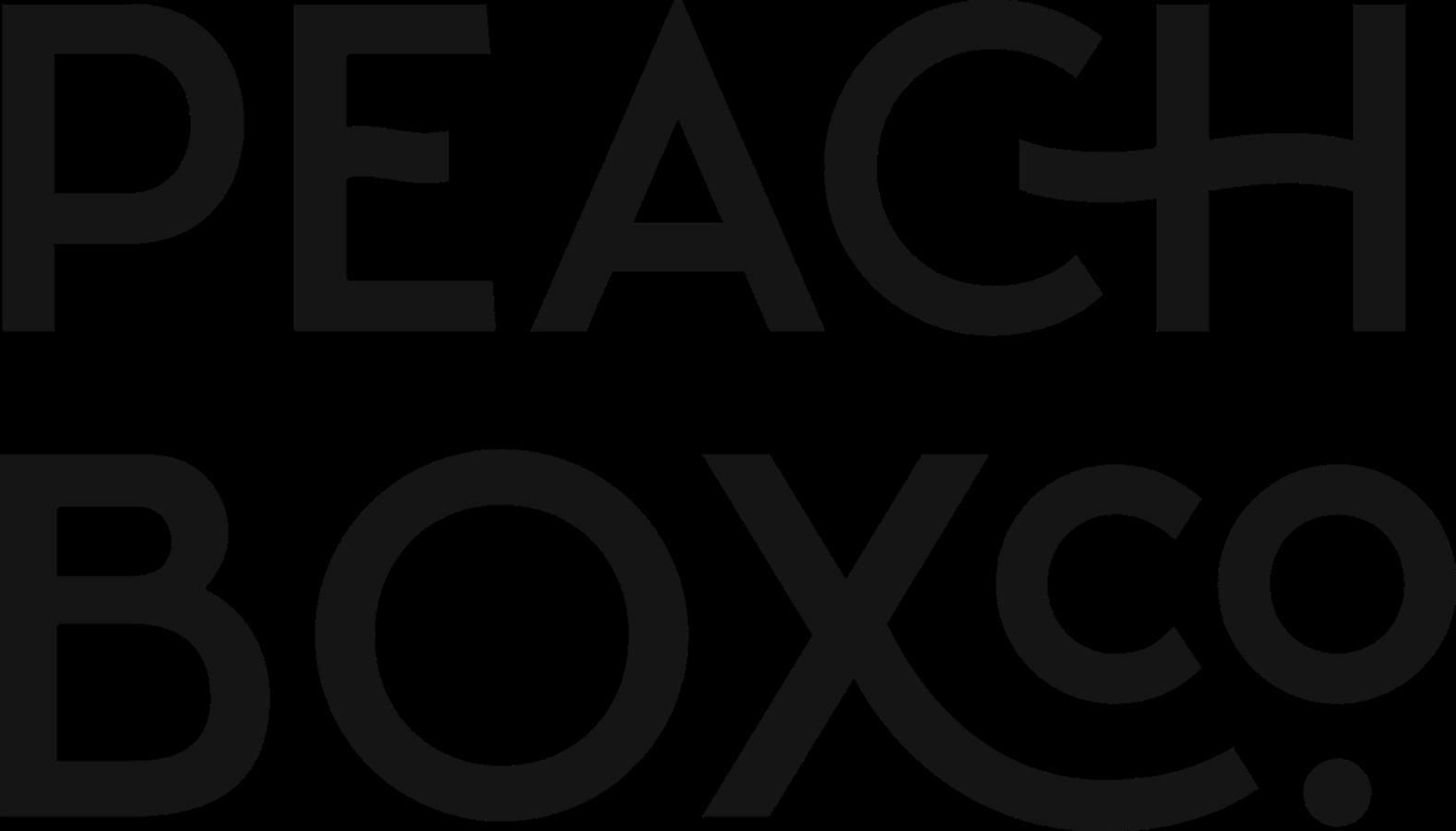 RITUAL CHOCOLATE
Slowdown Studio Smith Teamaker
Pinchprovisions
PARK DESIGNS
Emalco Enamelware
LAPCOS USA
Auda B**
Pinky Up
Kriya Veda
Native Nectar Botanicals No. Six Depot NOGLU
33 Books Co
Vintner's Kitchen
Wax On Fire
OH MY GUM!
Wild One Wit & Delight
ECO STRENGTH
Intelligent Change
LA SUR TABLE
Big Heart Tea Co
Compartes Chocolate
Lark & Ives
AMASS Botanics
MAUDE M.C.PRESSURE
Society Of Lifestyle Soul of the Party Soxfords
BLOW ME CANDLE CO
DEV D + CO
Private Stache Public Supply
TRUE
Piper & Leaf Artisan Tea Co
Sweet Mint Handmade Goods
Womanswork
Golde
Touchland
Onsuri P F Candle Co Paddywax
Actually Curious
Vahdam Teas
JoyJolt
SATURDAY SKIN SHINERY SHRUB &Co
Intelligent Change
17 & Orchard
JoyJolt
Well Kept
Beauty Kitchen
Capri Blue
CEO FOR WOMEN
WEEPEREAS
ELEGANT BABY
Republic of Vermont
Fatty Sundays
Kaldi's Coffee Roasting Co
Claire + Clara
Maija Rebecca Hand Drawn Makabi & Sons
Beysis
Microcosm Publishing Miss Green By Dress My Desk Mission Leather Co Modern Spout Molly and Me Pecans
Amante Marketplace
AVRYBEAUTY
Goodio
CHEEKY COCKTAILS
MOODCAST
Atlantic Folk
Poppy & Pout
The happiness Planner The Mine Company
Viski
Jocelyn & Co
ESW Beauty
EVERYDAY OLIVE
Peak and Valley Piecework Puzzles
FarmSteady
MUSHIE My Kitchen Linens
TÖST Beverages
EATABLE Popcorn
Letterfolk Level Ground Lovelina
BOTANICA
Talking Out of Turn
Wild Folk Flower Apothecary
URB APOTHECARY
BeHome
Rael
Old State Farms Old Whaling Company
Republic of Vermont
TEASPRESSA
Chewable Charm
Black + Jane
Luckies of London
CE CRAFT CO
Glam & Grace
B R A N D P A R T N E R S
DRIZZLE HONEY
SoyYo Candle Co Spice of Life State Honey Curators
Wellspring
Finetfit
Hippy Feet
Hennel Paper Co
EPIC BLEND
Markham & Fitz Chocolate Mask4Aide Mast
GROSCHE
Verve Culture
Harper+Ari
Monograno Felicetti
Strongwater StumpTown Coffee Sugarfina Sugarpova
Raaka Chocolate Rae's Roots
Good Night Darling
Sunnylife Surely Wine
WXY
Cocktail Kits 2 Go
B Toffee
DESIGNWORKS INK
BLK & BOLD
Santa BarbaraDesign Studio By Creative Brands SARDEL
Happy Spritz
Zia Pia Imports
Le Bon Magot Leslie koren
HAAN
TRUFF
Delmar Decor
Bulk Bookstore
KEPT
Boon Supply
BOMBSHEE
Partake Foods Patchology
Tease Wellness
CORKCICLE
Kaldi's Coffee Roasting Co KEPT Kinfield KITSCH Klei
Sierra Outfitters Co Simply Gum Slate + Salt
Lucy Darling
About Face Designs
Great Bear Wax Co
Devenie Designs
Larissa Loden Jewelry
Goli
SAMYOGA
PCB Home PEACHBOX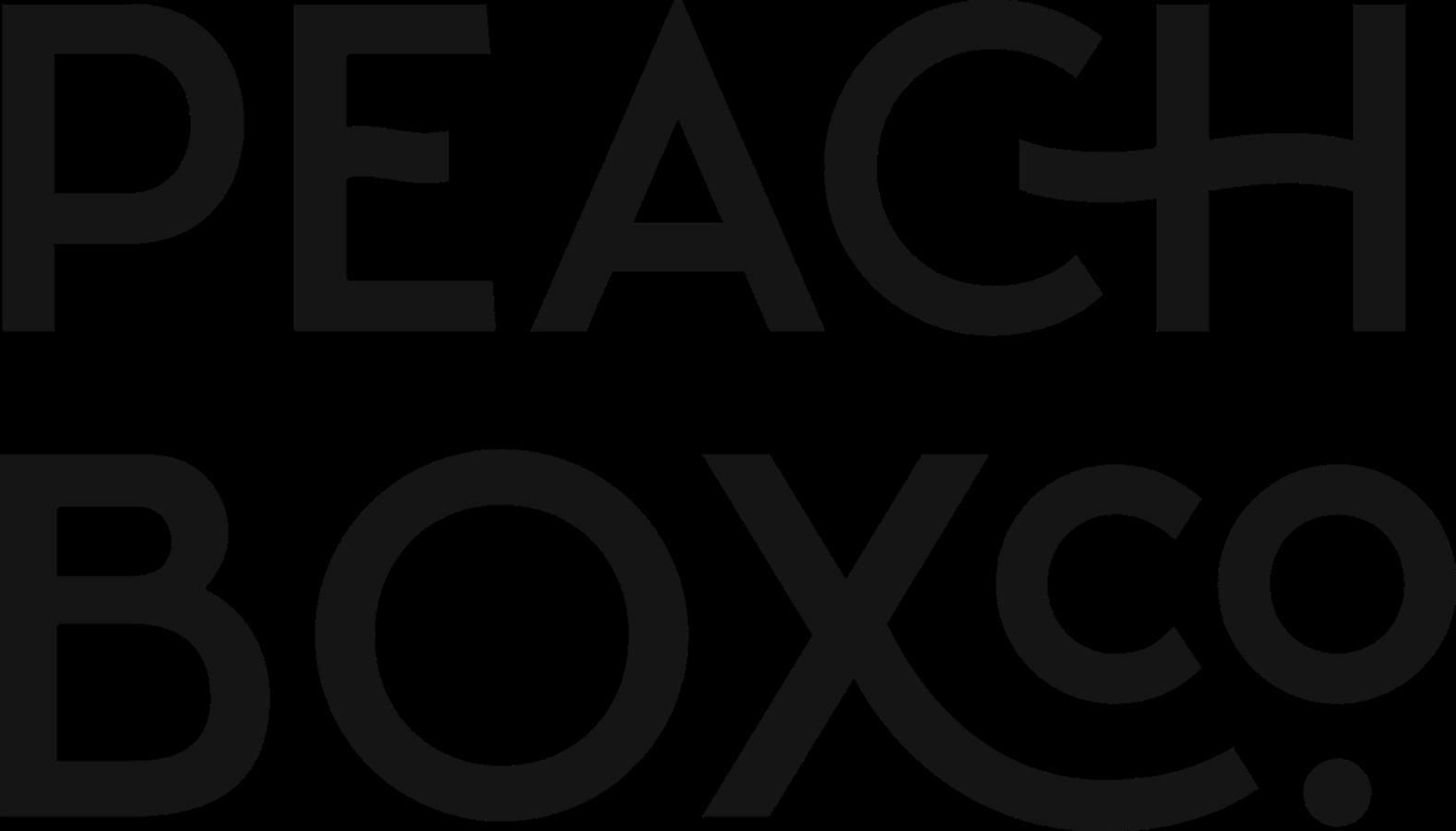 FORMULARY 55
SIDREY
Teroforma
W&P
COZY BLISS
GOOD CITIZEN COFFEE
Jocelyn & Co
Popinsanity Gourmet Popcorn
NASH AND JONES
JACE design
MeMoi
Rock Grace Ruff House Art
BRIGHTLAND
Canyon Coffee Cape Cod Provisions
Poketo
Barr Co
DARDIMANS
JACE design
The Saturday Baby Three Potato Four Thymes Tiramisu Toolertries
Sweet Water Decor Swell Made Co.
TEA WITH TAE
NCLA BEAUTY
Brooklyn Candle Studio
O U R P R O D U
R
: WOMEN OWNED MINORITY-OWNED ECO FRIENDLY SOCIAL GOOD HANDMADE USA MADE GLUTEN VFREE EGAN/CRUELTY FREE ORGANIC
V A L U E S T H A T M A T T E R E A T E M E M O R A B L E P E R S O N A L I Z E D G I F T S W I T H O U R S E L E C T I O N O F C A R E F U L L Y A N D T H O U G H T F U L L Y S O U R C E D U N I Q U E I T E M S C T S A E
C R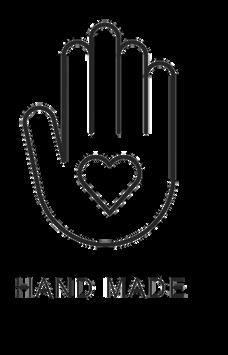 DISCOVER THE WORLD OF PERSONALIZATION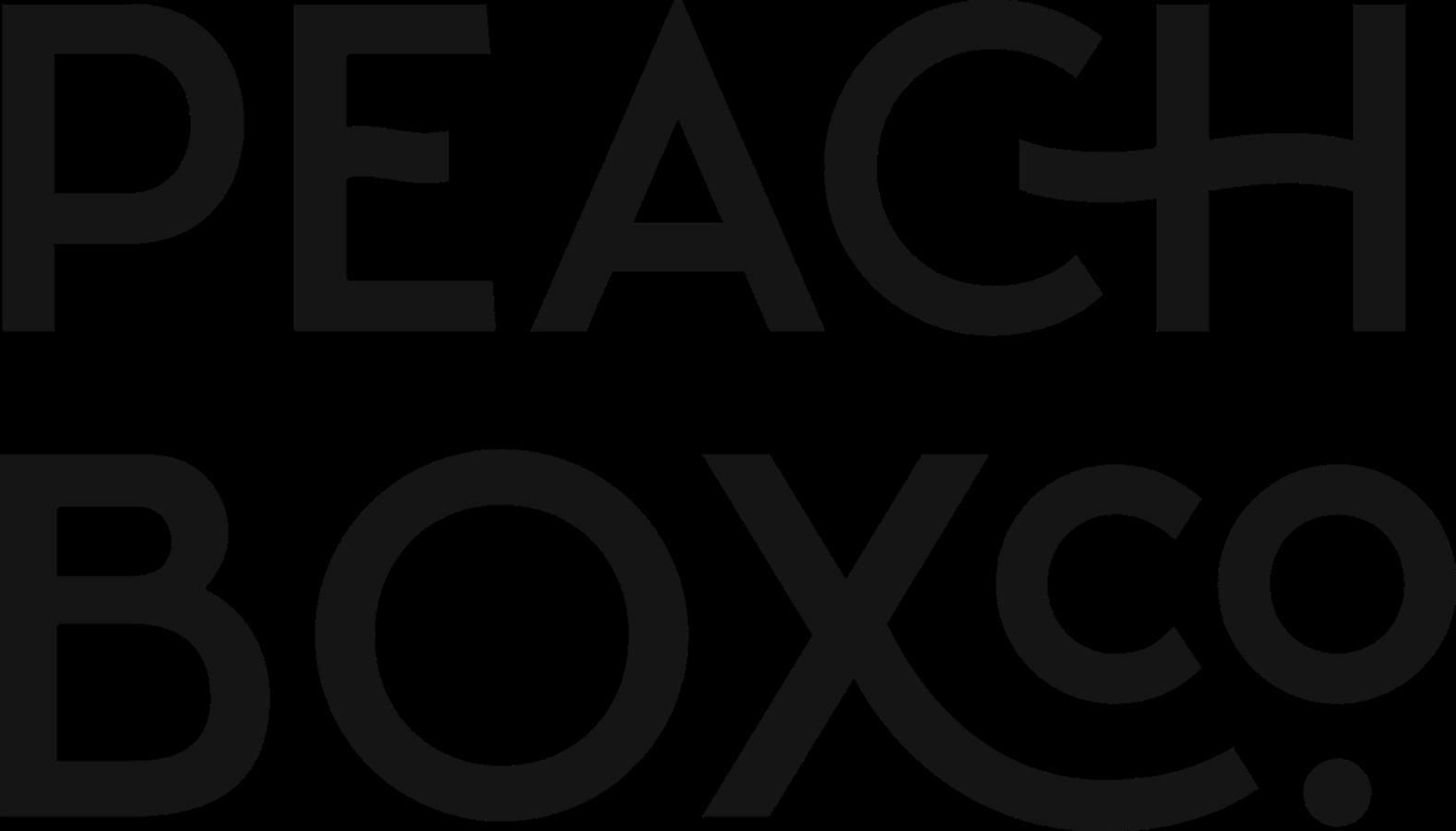 $8 $8 $18 BY: DESIGNWORKS INK BLACK LARGE SILICONE ICE TRAY $40 BY: CORKCICLE VIP BLACK MUG $30 CANTEEN MATTE BLACK BY: CORKCICLE $16 BY: COMPARTES CHOCOLATE MILK CHOCOLATE HOT COCOA BY: COMPARTES CHOCOLATE STICKY TOFFEE BY: EATABLE POPCORN CHAMPAGNE INFUSED POPPIN' ROSE ALL DAY BY: EATABLE POPCORN $12 BY: SUGARFINA MAPLE BOURBON CARAMELS $10 BY: TEROFORMA MIDWINTER MULLED RED COCKTAIL PACK $20 BY: SANTA BARBARA DESIGN STUDIO WINE BAG $10 Y: MASK4AIDE SS HAND KEY, BLACK $14 BY: SANTA BARBARA DESIGN STUDIO LEATHER NAPKING RING $22.50 RISE AND GRND COFFEE $30 BY: CORKCICLE STEMLESS TUMBLER RATTLE BY: BLK & BOLD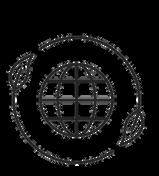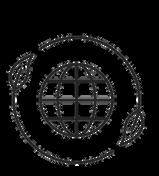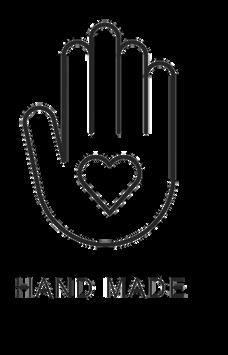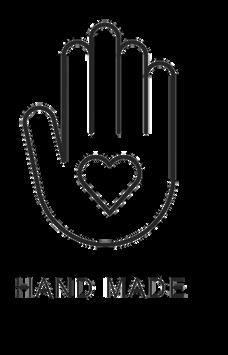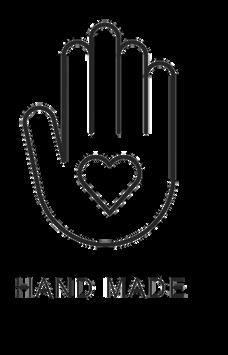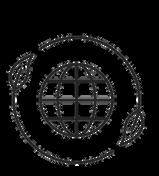 CO 24K GOLD F BY $38 CARD PURSE CAVIAR BLACK BY: LARK & IVES $16 BY: KITSCH DINNER SCRUNCHIE BLACK $18 BY: KITSCH BLACK SATIN EYE MASK $18 BY: KITSCH KITSCH SATIN PILLOW SCRUNCHIES BLACK/GOLD $18 Y: WIT & DELIGHT K LINEN NOTE TO SELF JOURNAL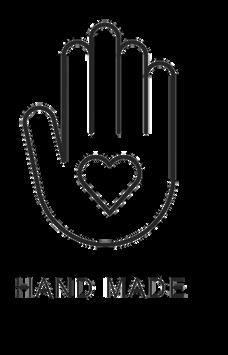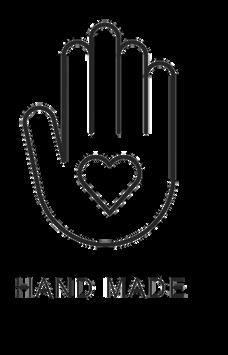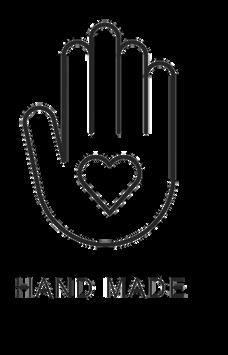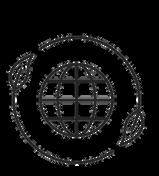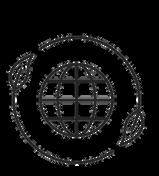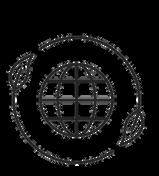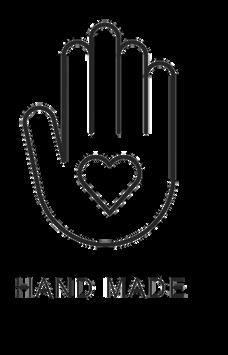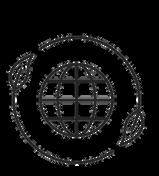 OAP $16 BY: FINEFIT HEATHER GREY PLAIN DRESS SOCKS $58 SOURDOUGH BREAD MAKING KIT BY: FARMSTEADY $14 BY: ECOSTRENGTH STAINLESS STEEL STRAWS URY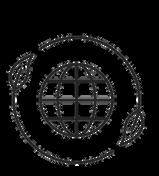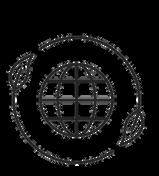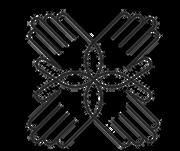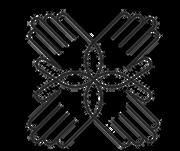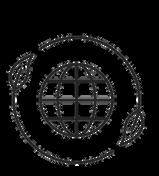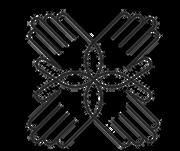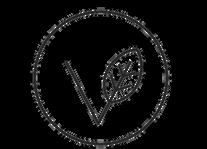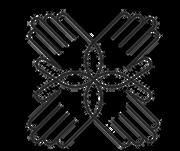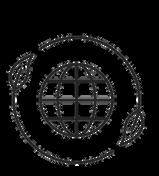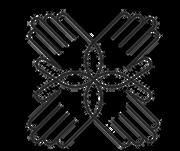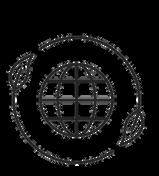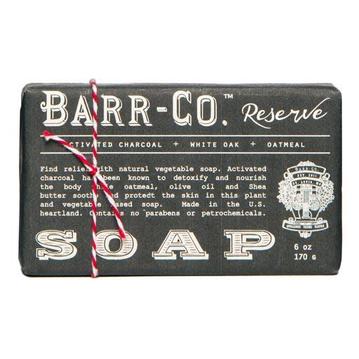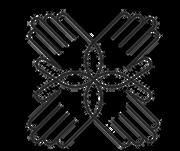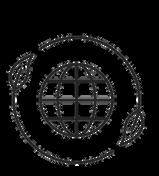 BREATHE DEEPLY OIL TOWELETTES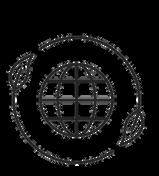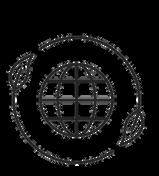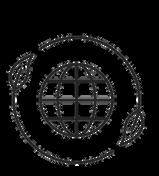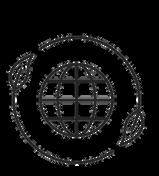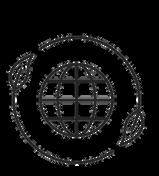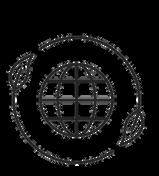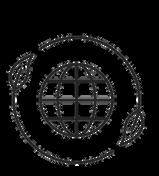 BY: HAPPY SPRITZ $4 ENITE
ND VCREAM E RY 55 $27 ARds $15 BY: EATABLE POPCORN JINGLE BELL POPS GOURMET POPCORN $35 BY: S WELL STAINLESS STEEL WATER BOTTLE O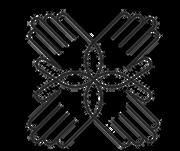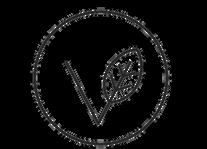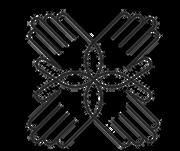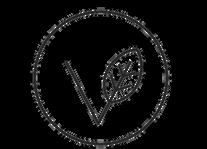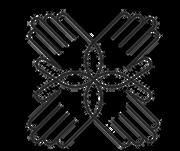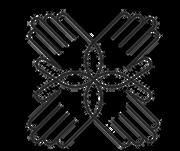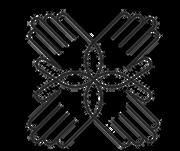 BY: ONSURI EXTRA VIRGIN OLVE OIL BY: T POWER MIS $20 DISH SOAP BY: KEPT $20 BY: KEPT HAND SOAP $20 BY: SWEET WATER DECOR MERRY TEA TOWEL BY: KEPT NATURAL FIBER SPONGES COLATE COLATE MINI PLANTER KIT BY: MODERN SPROUT $4 BY: SIMPLY GUMS GINGER MINTS $38 BY: THYMES FRAISER FIR GILDED CANDLE $12 BY: THREE POTATO FOUR HOME KEYCHAIN RE $30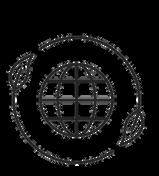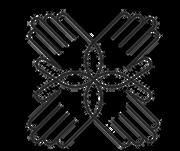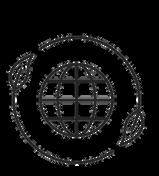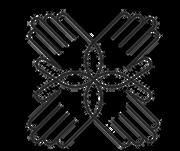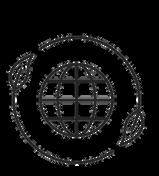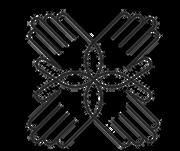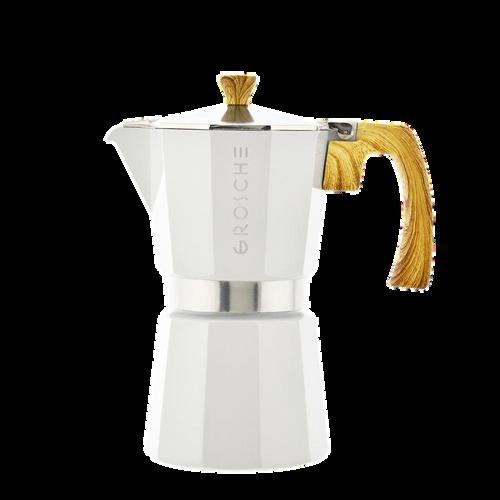 BY: COZY BLISS
CREAM KNIT THROW BLANKET
SHERPA SLEEP MASK
LE STUDIO
$30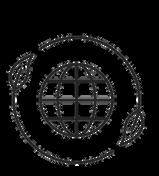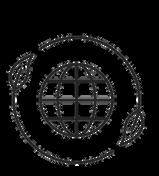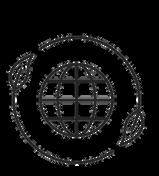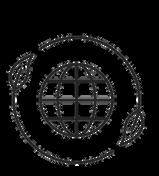 BY: LOVELINA
Y: INTELLIGENT CHANGE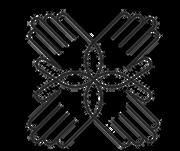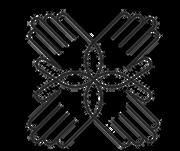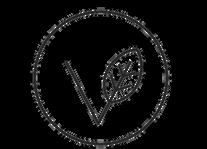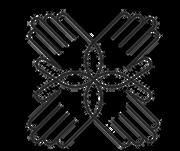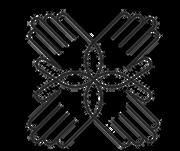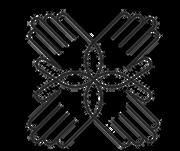 CREAM SILK SATIN SCRUNCHIE $46 BY: PARK DESIGNS
CABLE THROW CREAM $35 BY: PINCH PROVISIONS
E $36
HE FIVE MINUTE JOURNAL
CANDLE $8
COLATE OCOA MIX $18 : WIT & DELIGHT M LINEN JOURNAL $26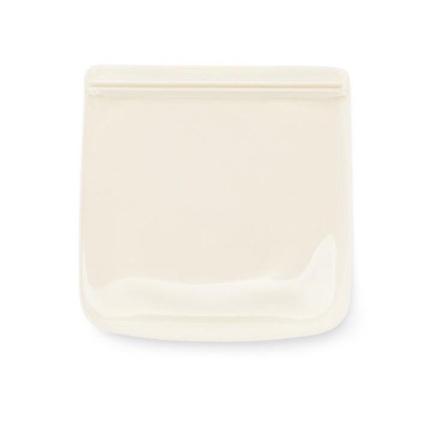 DARK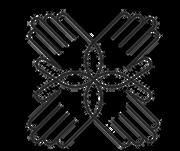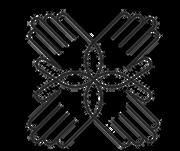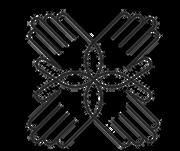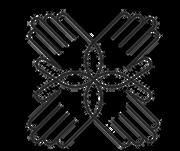 SYRUP $6 BY: THE BEE BOX ODEN HONEY DIPPER
CHOCOLATE TOFFEE
SHARE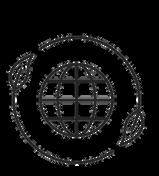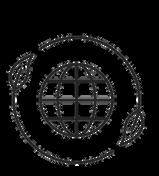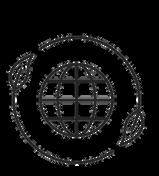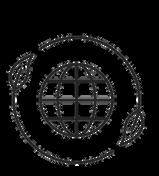 CARAMEL
+ SAVOR BY: KYLIE MAZON CHA BULK BOOKSTOR
BUTTER HAND CREAM BY: AVRYBEAUTY $46 BY: PADDYWAX
FIR CERAMIC CANDLE $24 BY: SWEET WATER DECOR
FIR CANDLE $10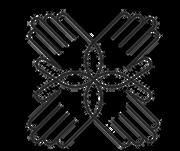 $36 BY: W&P
CYPRESS &
PORTER WATER BOTTLE $32 BY: PADDYWAX
WARM &
BOURBON
GOLD WOOD
SALAD SERVERS $46 BY: CAPRI BLUE BLOSSOM & BASIL CANDLE $22 BY: PEACHBOX CO GOLD SATIN EYE MASK $17 FRAISER FIR CANDLE BY: THYMES $6 BY: LAPCOS $24 BY: WAX ON FIRE OLD CANDLE CARE KIT HONEY SKIN MASK $24 BY: SWEET WATER DECOR
SHEA
CREAM
COZY MUG
GOLD WARM &
BARREL AGED BY: RITUAL CHOCOLATE $22 BY: PEACHBOX CO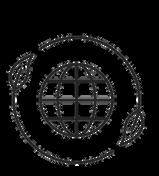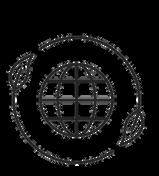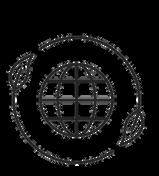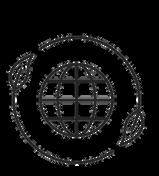 CYPRESS &
COZY MUG BY: PEACHBOX CO REUSABLE SHOPPER TOTE $18
$80 GOOD CITIZEN COFFEE OOSENECK KETTLE ES UNCH BAR $16 BY: CAPRI BLUE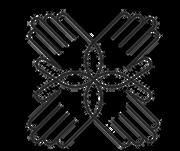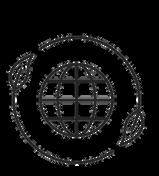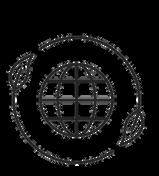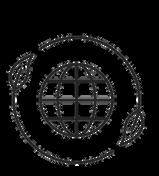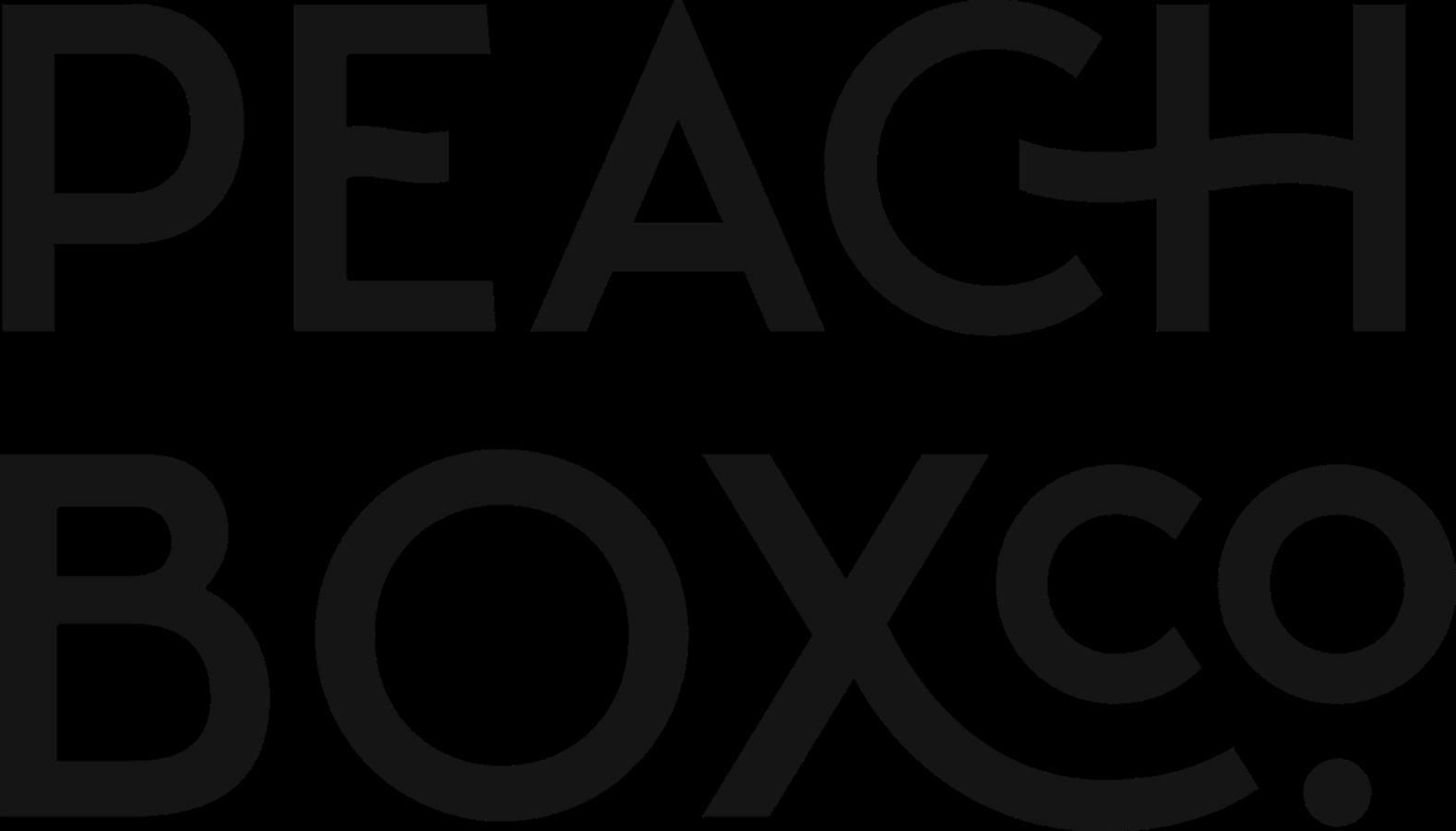 E BY: BLOW ME CANDLE CO PEACH, PLEASE! CANDLE $10 WILD HONEY LIP BALM BY: POPPY & POUT $28 BY: STATE HONEY CURATORS $29 TE $12 BY: W&P OLD FASHIONED CRAFT COCKTAIL SYRUP $10 BY: TEROFORMA RUM NOUS COCKTAI PACK INC PEN $17 BY: PUBLIC SUPPLY DOT PAPER NOTEBOOK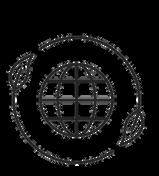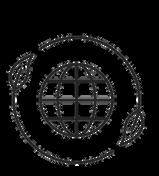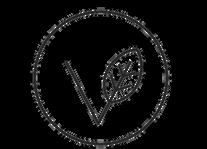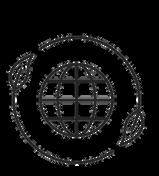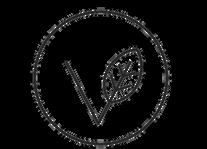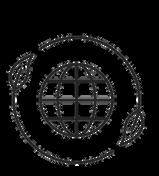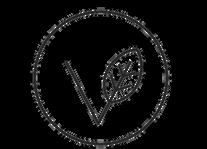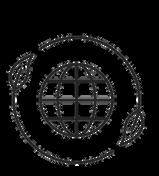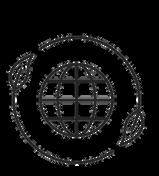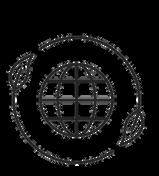 $12 BY: SUGARFINA BOURBON BEARS OCOLATE T COCOA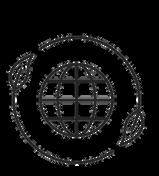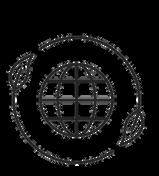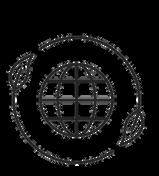 $14 BY: KITSCH CREPE SCRUNCHIES T BUBBLY SCREEN CLEANSING W SE TE $30 MINDFUL AFFIRMATIONS BY: INTELLIGENT CHANGE $28 BY: BULK CUTTING BOARDS MINI CHEESE BOARD $12 BY: NOGLU PANCAKE MIX $29 BY: SATURDAY SKIN YUZU VITAMIN C SLEEP MASK I AM EVERYTHING AFFIRMATION $10 BY: POPPY & POUT CINNAMINT LIP BALM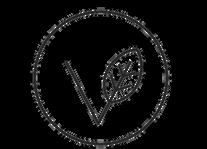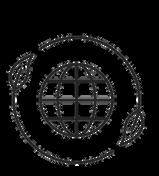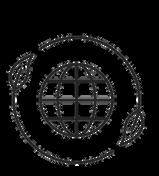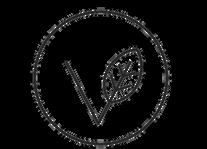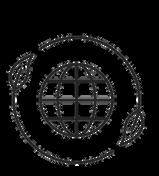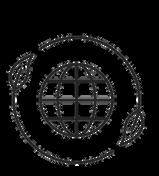 COFFEE ROASTING
SOOTHE ROSE & COCONUT BODY SCRUB
$39
ROSE & COCONUT BATH SOAK BY: GOOD ICED COFFEE $8 BY: OH MY GUM!
COCKTAIL
BOOKOLATE $32 BY: KLEI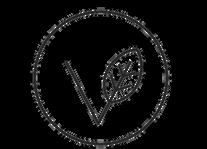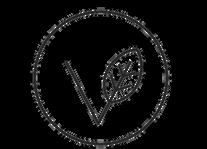 CINNAMON
SOOTHE
MY STRESS ADAP BLEND BY: PEAK AND VALLE $20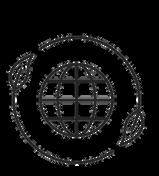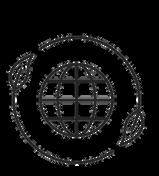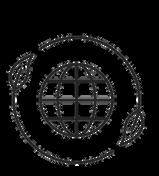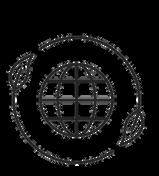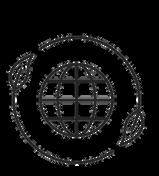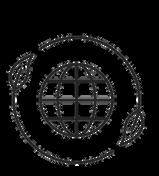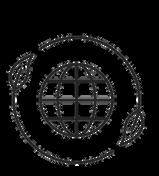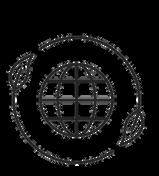 $32 BY: WILD FOLK FLOWER APOTHECARY
CHEWING GUM $38
CO KALDI 12 OZ $28 BY: KLEI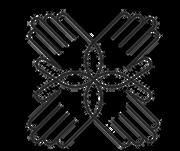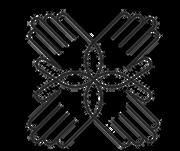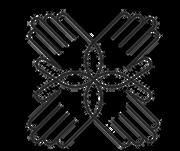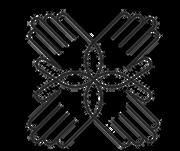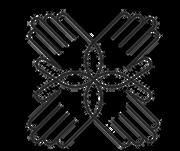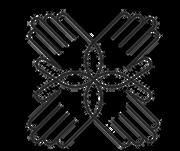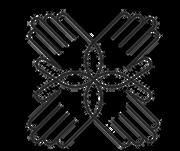 BALANCE
LEATHER COASTERS
BY: CELINA MANCURTI
SUPPERFRUITS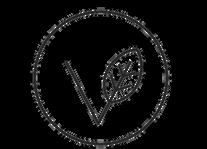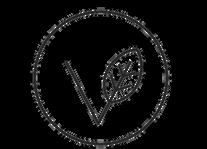 GUMMIES BY: GOLI NUTRITION $30 BY: GOOD CITIZEN COFFEE TERRACOTA CERAMIC TUMBLER $20 BY: GOOD CITIZEN COFFEE
$39 : CORCKCICLE LIGHTS CORAL MUG $19
$18 BY: GOOD CITIZEN COFFEE CHOCOLATE CHIlI SYRUP ADE E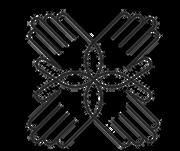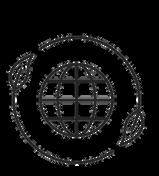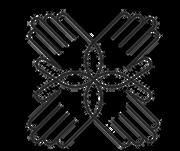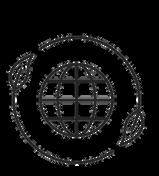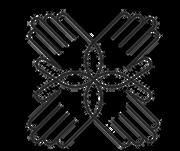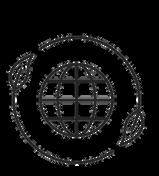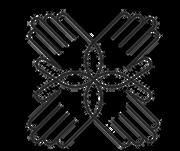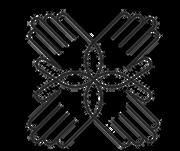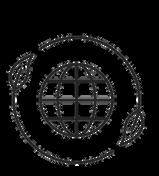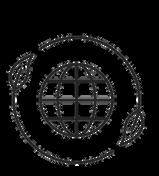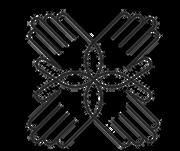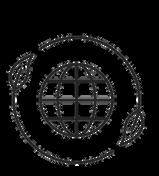 ORANGE GINGER SUGAR CUBES
CANDLE CO PARIS
NOTE
ROSÉNOTEPAD
PRETZELS CINNAMON SUGAR
BLUSH
THE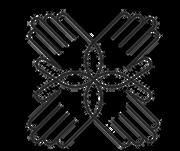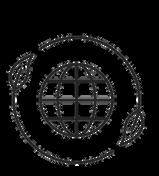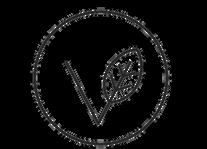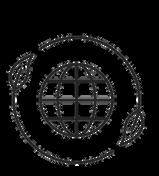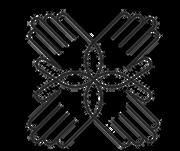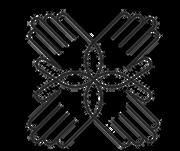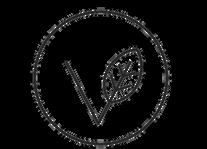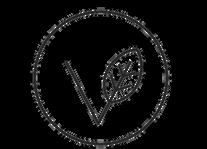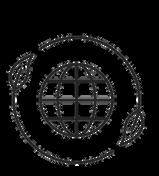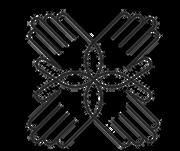 CARDS BY: DESIGNWORKS INK
DAILY SKIN MASK,
EYE MASK
SCRUNCHIE BLUSH BY: KITSCH BY: 17 &
EYE GELS
BY: FATTY SUNDAYS BY: PEACHBOX CO
DINNER ORCHARD
$16 BY: M C PRESSURE $16 BY: WIT & DELIGHT
PORTER SILICONE
SOCKS BY: INFINITY CLASSICS $34 BY: CEO FOR WOMEN
DUSTY
FIVE MINUTE JOURNAL BY: INTELLIGENT CHANGE $16
HAND CREAM $10 BY: PATCHOLOGY
$30 $48 $22 $6 BY: LAPCOS
TO SELF JOURNAL
ROSE SATIN
ROSÉ
SHEET PMASK RODUCTIVE AF
PINK RADIANT RAINBOW NOTEBOOK SHERPA MINIMERGENCY KIT BY: PINCH PROVISIONS $6
AFFIRMATION
BAG 10OZ BLUSH BY: W&P $10 BY: AVRYBEAUTY
PEARL $22 $4 BY: PATCHOLOGY
ROSE WATER
$39 WATERFALL GLACIER WATER CREAM BY: SATURDAY SKIN $18 BY: NCLA B SUPER BALM E ATTE BLEND $9 ROSE GOLD SL BY: DRESS MY $28 BY: SUNNYLIFE POOLSIDE CHAMPAGNE FLUTES $6 pEPPERMINT CHOCOLATE COVERED PRETZELS BY: FATTY SUNDAYS IPES T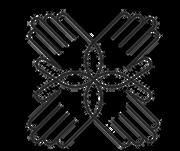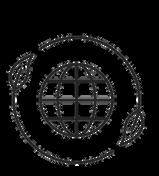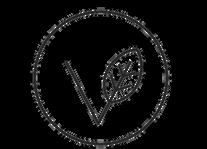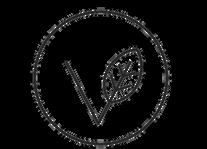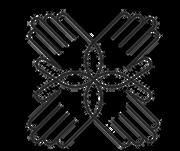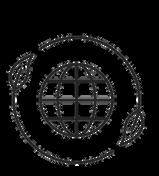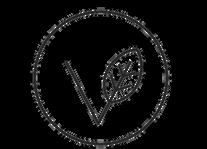 $19 $18 $48 BY: GROSCHE MILANO RED ESPRESSO MAKER $12 50 BY: SUGARFINA MILK CHOCOLATE PEPPERMINT HOT COCOA BAR $34 BY: SUGARFINA HAPPY HOLIDAYS 3PC BENTO BOX $35 BY: CORKCICLE HIGHLAND PLAID MUG FRESH CHEESE MAKING KIT BY: FARMSTEADY $14 BY: LE BON MAGOT® TOMATO WHITE SULTANA CHUTNEY SAUCE $26 BY: PADDYWAX CRANBERRY PETITE DIFFUSER VELVET MINIMERGENCY KIT BY: PINCH PROVISIONS BY: AUDA B** sHOW STOPPER $12 BY: SUGARFINA MERRY BERRIES $8 BY: MAST RASPBERRY CHOCOLATE BAR BY: OLD WHALING CO SEABERRY BOMB "BON APPETIT" FAVORITE RECIPES RECIPE BOOKS BOX SET BY: DESIGNWORKS INK $14 BY: DRIZZLE HONEY BERRY BLISS SUPERFOOD HONEY BY: BARR CO BAR SOAP BERRY $12 $13 CHAI TEA BAG BY: BIG HEART TEA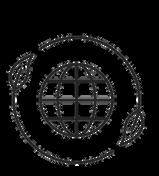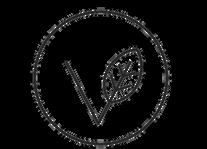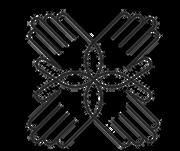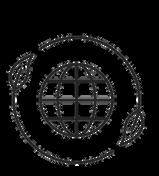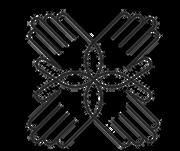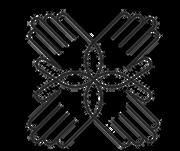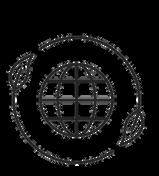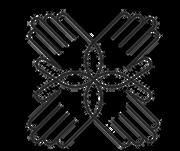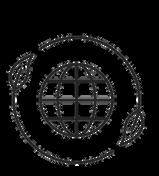 $6 KAUAI WILDFLOWER HONEY $5 BY: TALKING OUT OF TURN GEL RED PENCIL $24 BY: BRIGHTLAND $10 BERGAMO BOMB BY: OLD WHALING CO $22 BY: TEASE BERRY BOOSTER, IMMUNITY TEA BLEND $22 BY: GEMMA OGSTON THE SELF CARE COOKBOOK $4 BY: PATCHOLOGY BUBBLY EYE GELS $9 RELAX BATH SALT SOAK BY: EPIC BLEND $8 BY: MAST LAVENDER CHOCOLATE CLASSIC $22 BY: PADDYWAX PETITE REED DIFFUSER LAVENDER DAILY SKIN MASK, COLLAGEN BY: LAPCOS $40 BY: CORKCICLE MIDNIGHT MAGIC MUG BY: OLD WHALING CO LAVENDER BOMB $22 BY: PEACHBOX CO WINE SATIN EYE MASK $27 BY: ACTUALLY CURIOUS HAPPY HOUR EDITION $35 BY: CORKCICLE NEBULA TUMBLER OLATE AGED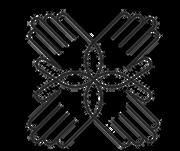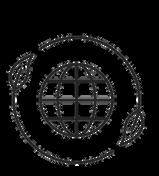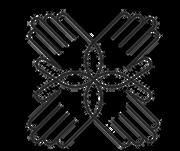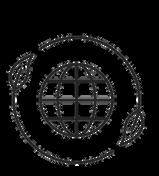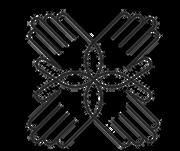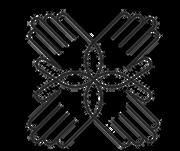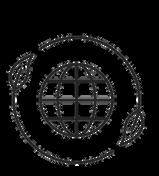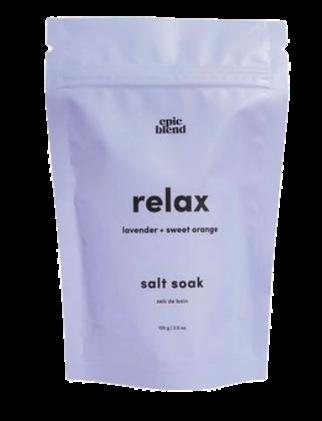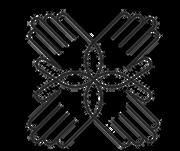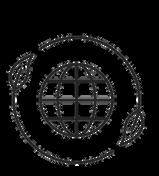 $16 $18 $16 BY: CAPRI BLUE VOLCANO MINI HAND CREAM $24 BY: CAPRI BLUE VOLCANO SIGNATURE PRINTED TRAVEL TIN CANDLE NAVY SATIN EYE MASK BY: PEACHBOX CO $35 BY: CORKCICLE GLOSSY NAVY MUG $16 BY: FINEFIT NAVY PLAIN DRESS SSOCK CREEN CLEANSING TOWELETTES BY: WELL KEPT $22 BY: DESIGNWORKS INK NAVY CONSTELLATIONS NOTEBOOK BY: DESIGNWORKS INK PENCIL SET CELESTIAL HEAVENS VOLCANO HAND SANITIZER BY: CAPRI BLUE $40 BY: CORKCICLE MIDNIGHT MAGIC MUG ESH $30 BY: GOOD CITIZEN COFFEE CERAMIC TUMBLER NAVY $12 MID MOUNTAIN BLEND, 70% CACAO BY: RITUAL CHOCOLATE BY: MAST SEA SALT CHOCOLATE CLASSIC LIGHT BLUE LINEN JOURNAL BY: WIT & DELIGHT $8 BY: LOVELINA SILK SATIN SOFT SCRUNCHIES SKY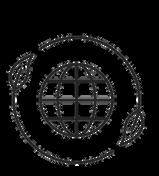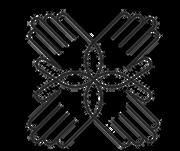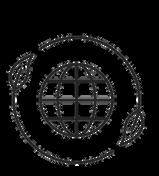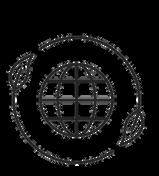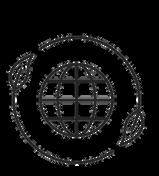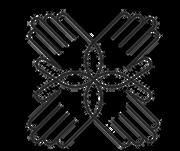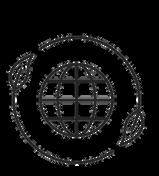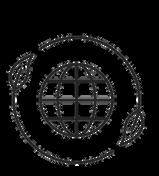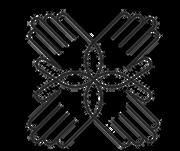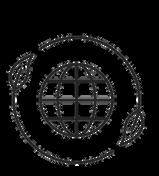 ATHLETE BATH SALT SOAK
$$35 9 $36 BY: CORKCICLE MYSTIC FROST TUMBLER B ASH $18 BY: LESLIE KOREN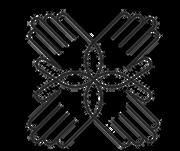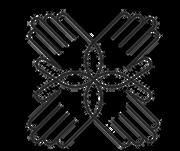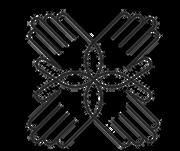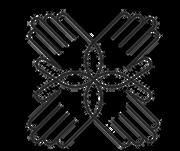 COLATE RISP $14 BY: MARKHAM&FITZ ECO fRIENDLY MARBLE CLAW CLIP BY: TOUCHLAND POWER MIST FROSTED MINT $9 BY: LAPCOS
BY: EPIC BLEND BY: AVRYBEAUTY VANILLA MINT HAND CREAM BY: MAST OAT MILK CHOCOLATE
PEPPERMINT FOOT MASK JOURNAL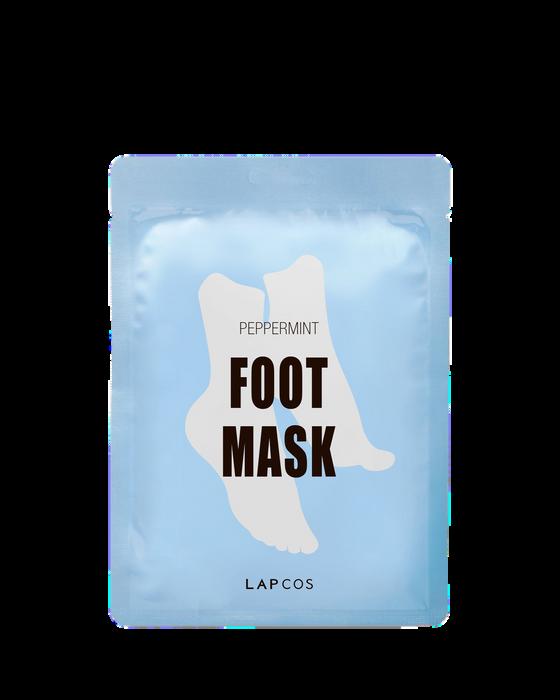 RESTORATIVE RITUALS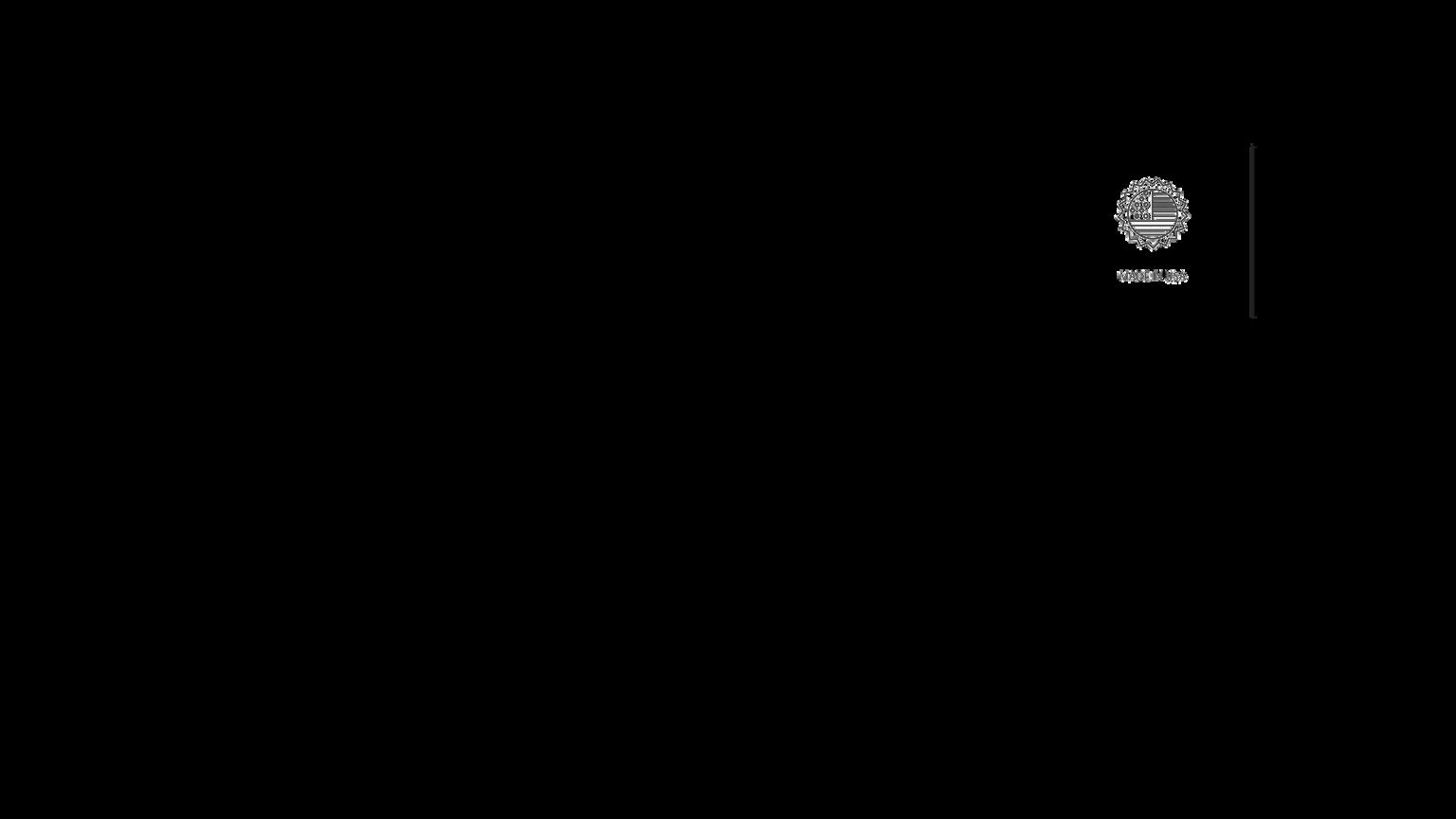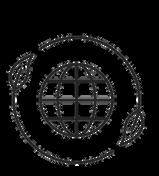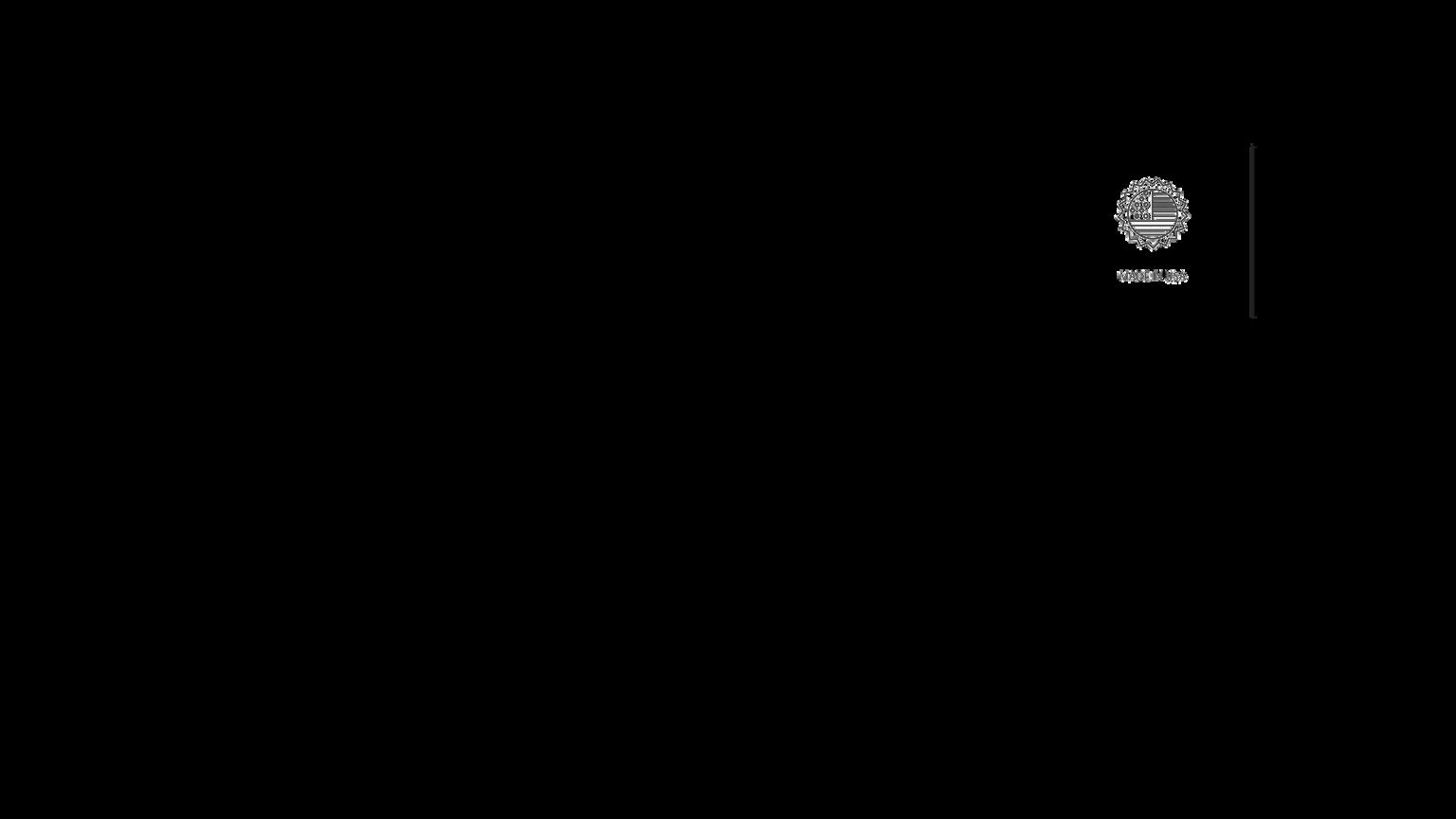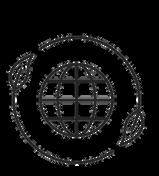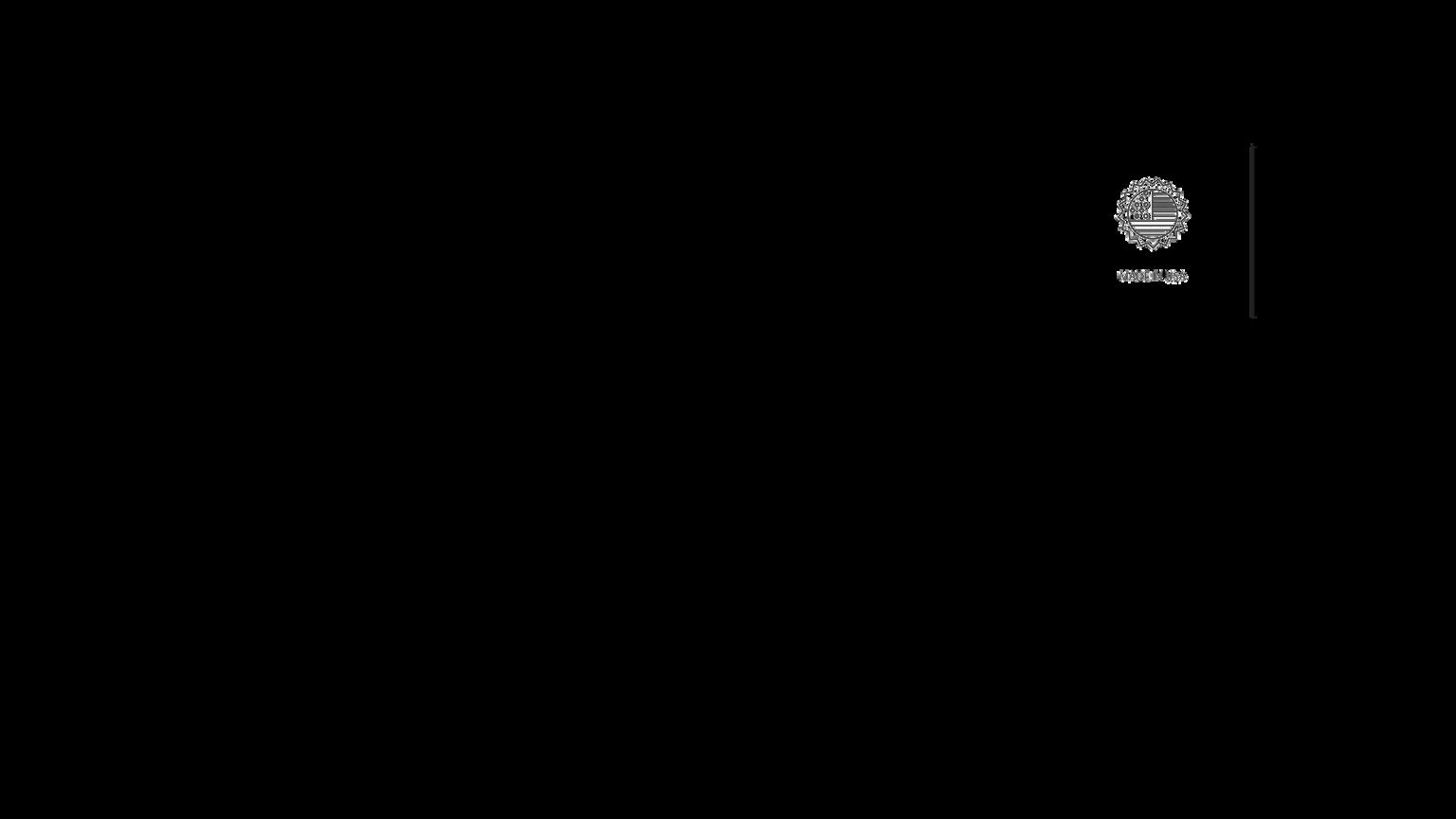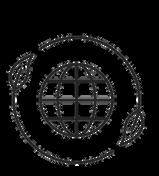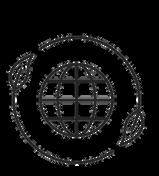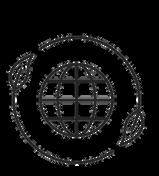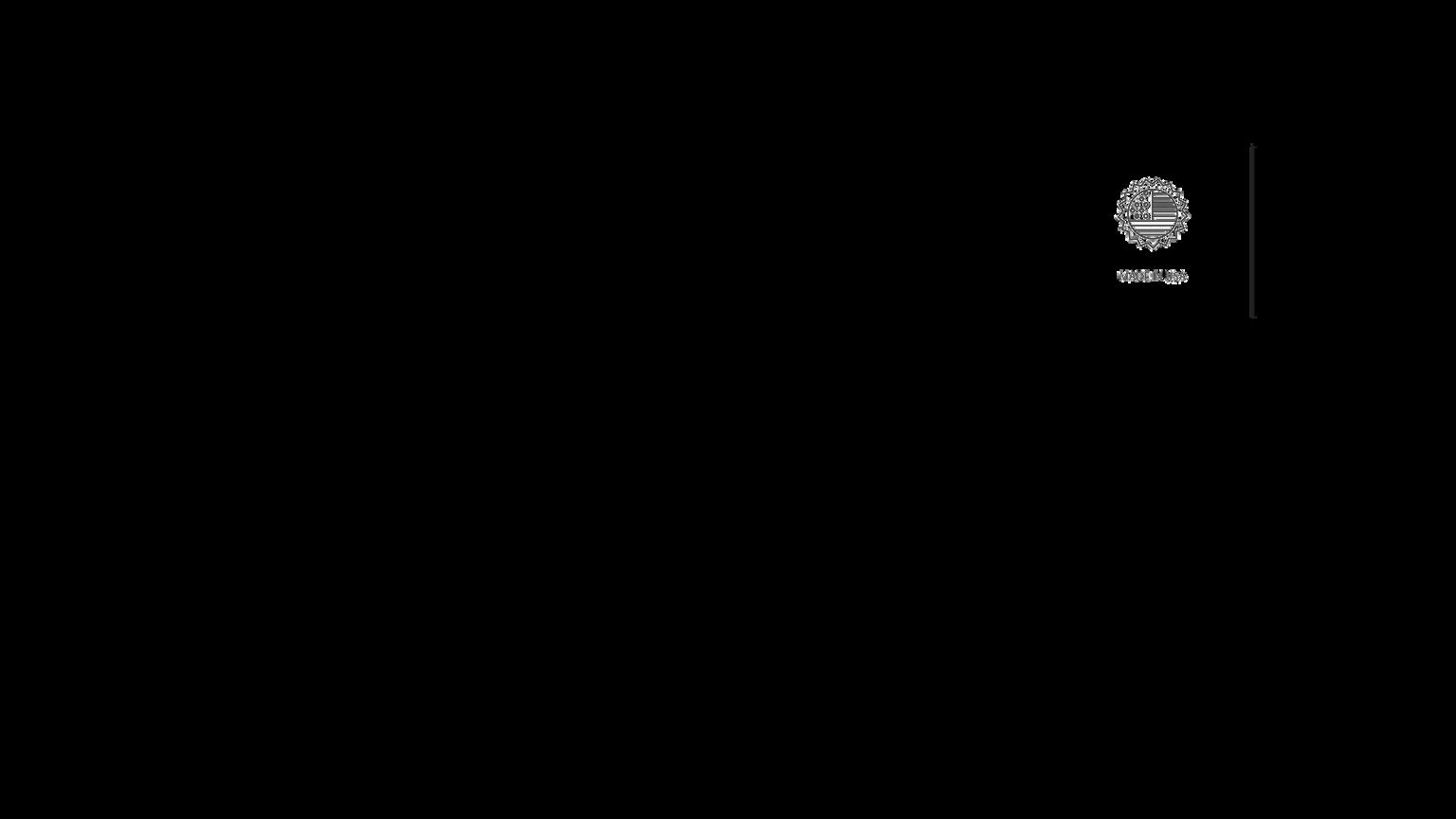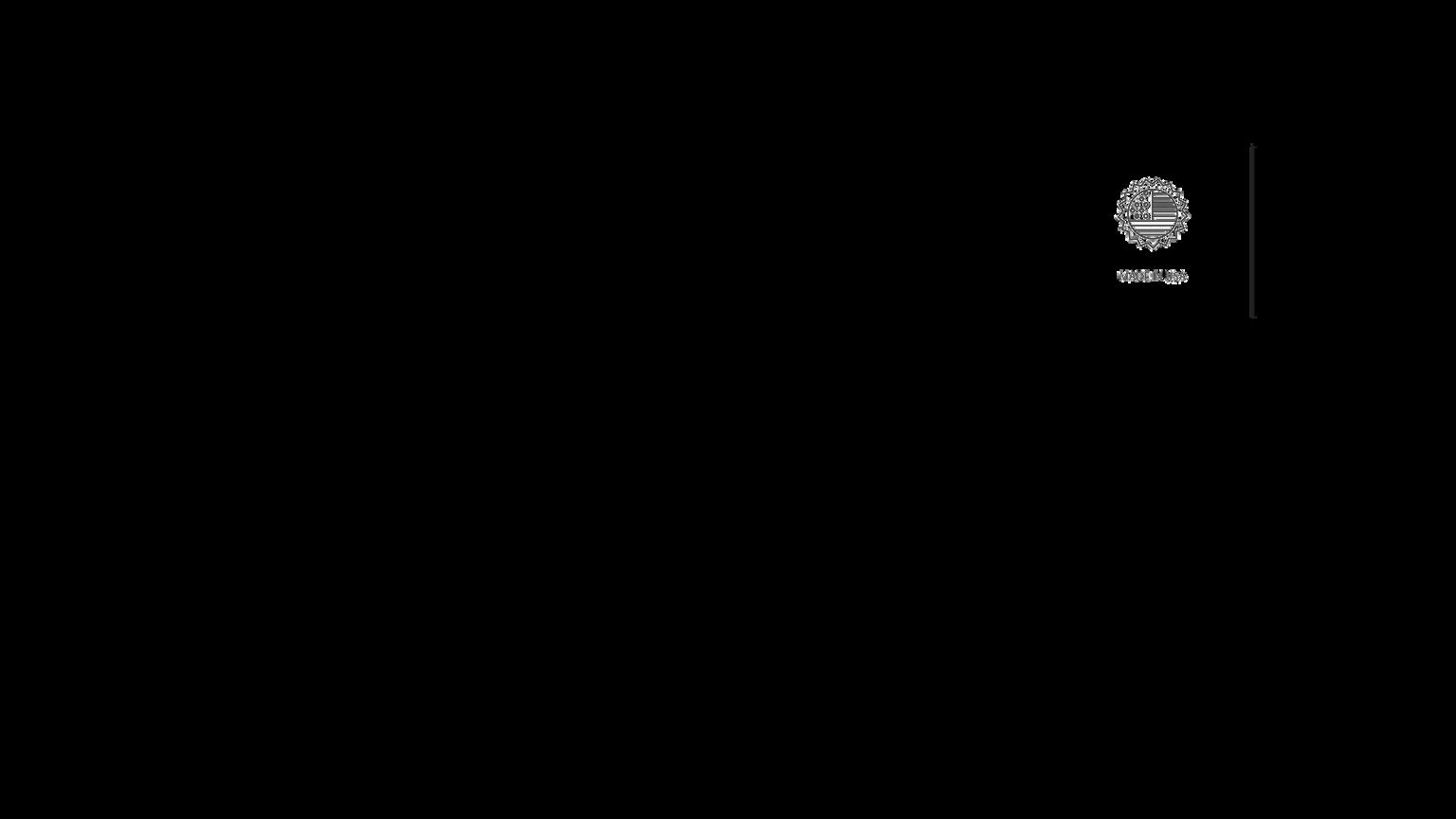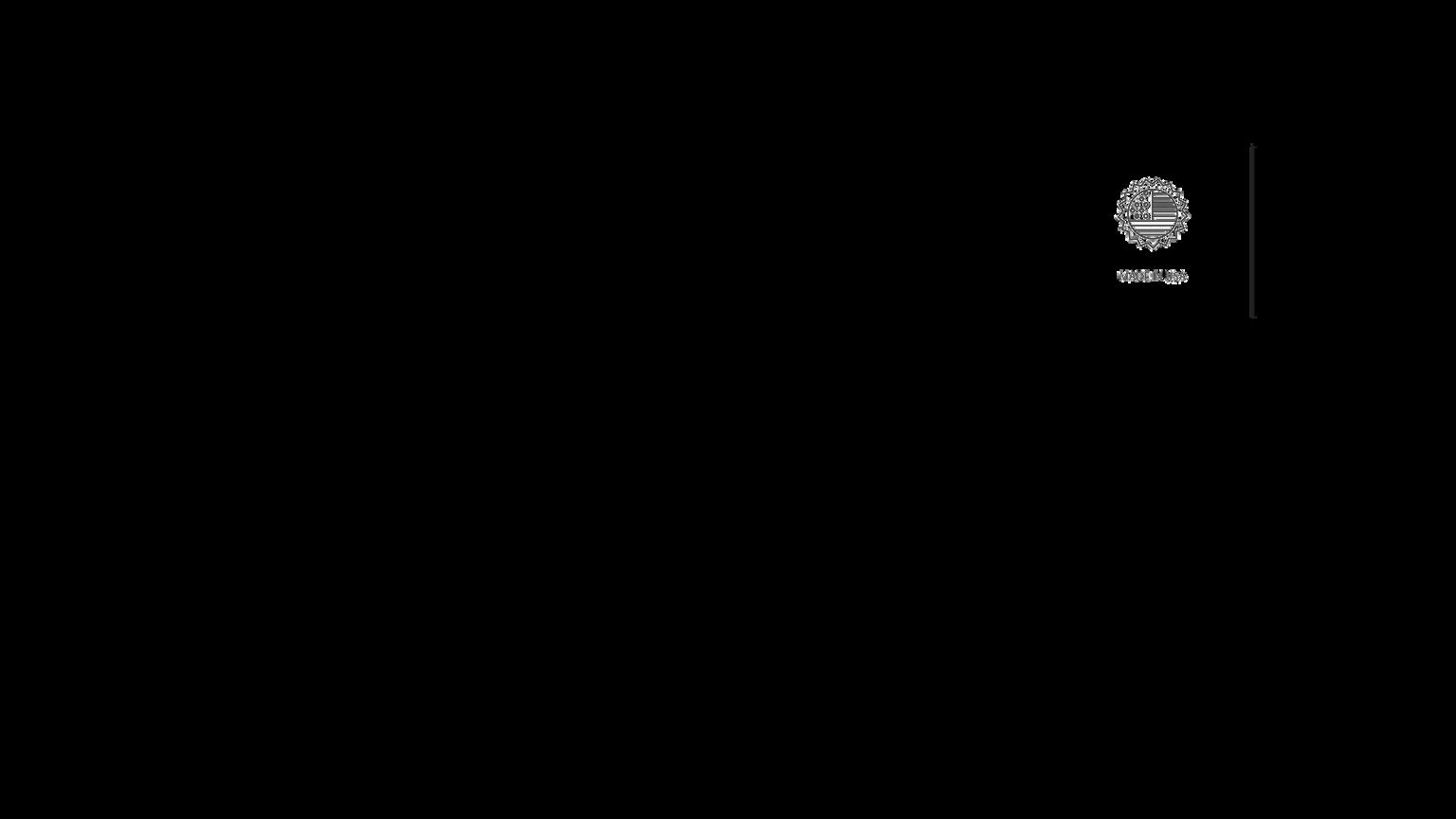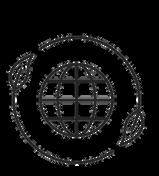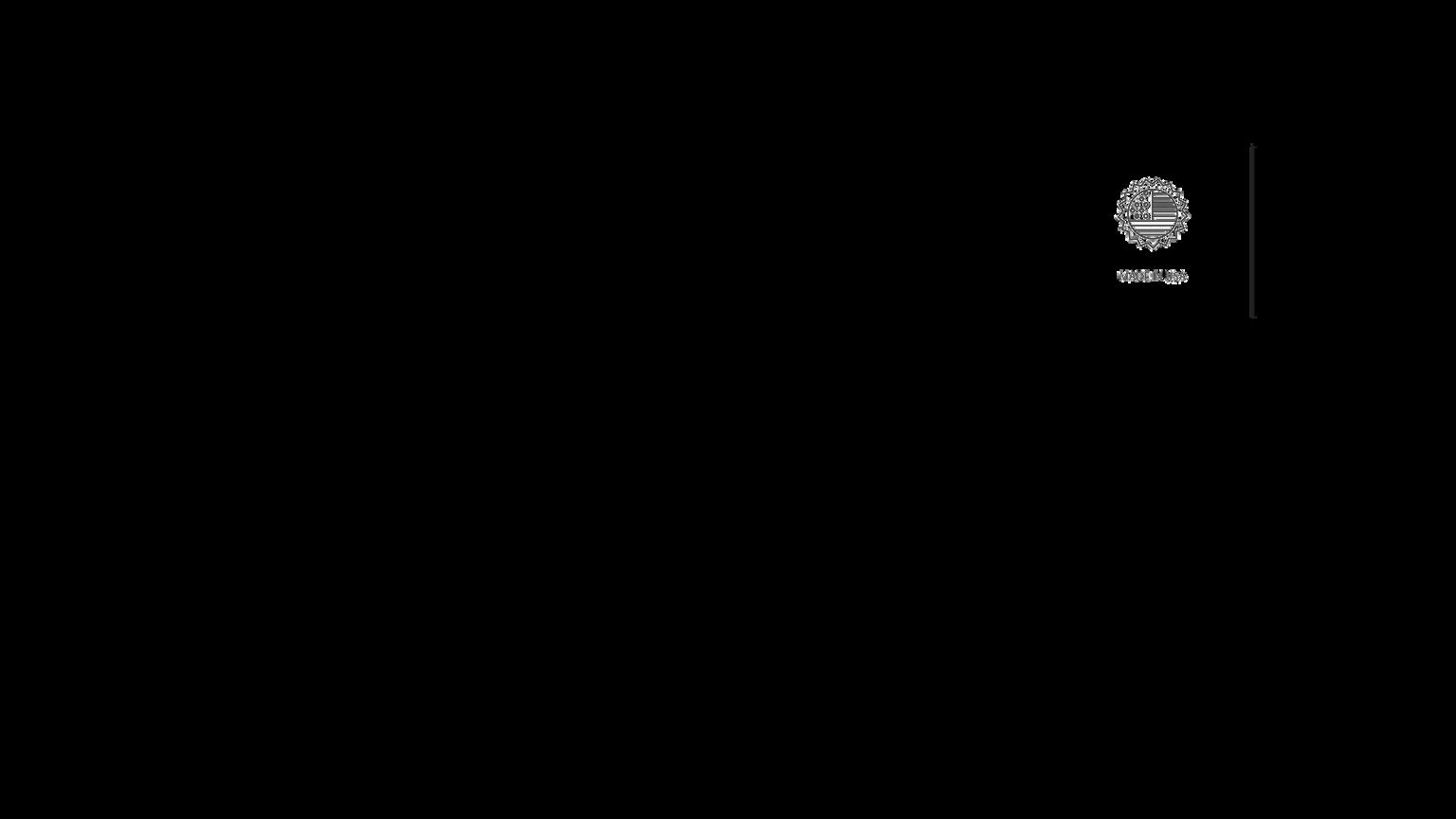 $35 BY: THE HAPPINESS PLANNER HEALTH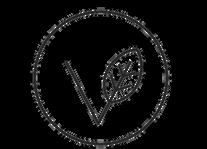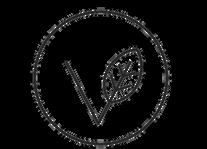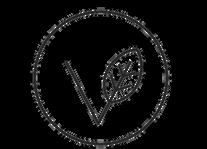 BY: THE HAPPINESS PLANNER THE 100 DAY HAPPINESS PLANNER (GRADIENT) $34 MISTLETOE & MINT CANDLE BY: PADDYWAX E N CREAMER
BY: CORKCICLE $4 BY: PATCHOLOGY
$4 BY: PATCHOLOGY
THE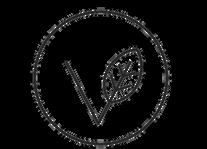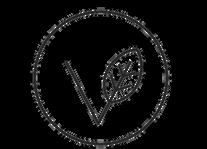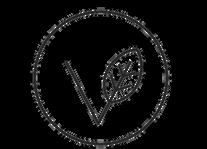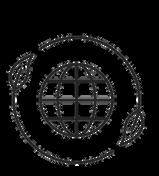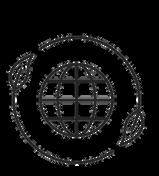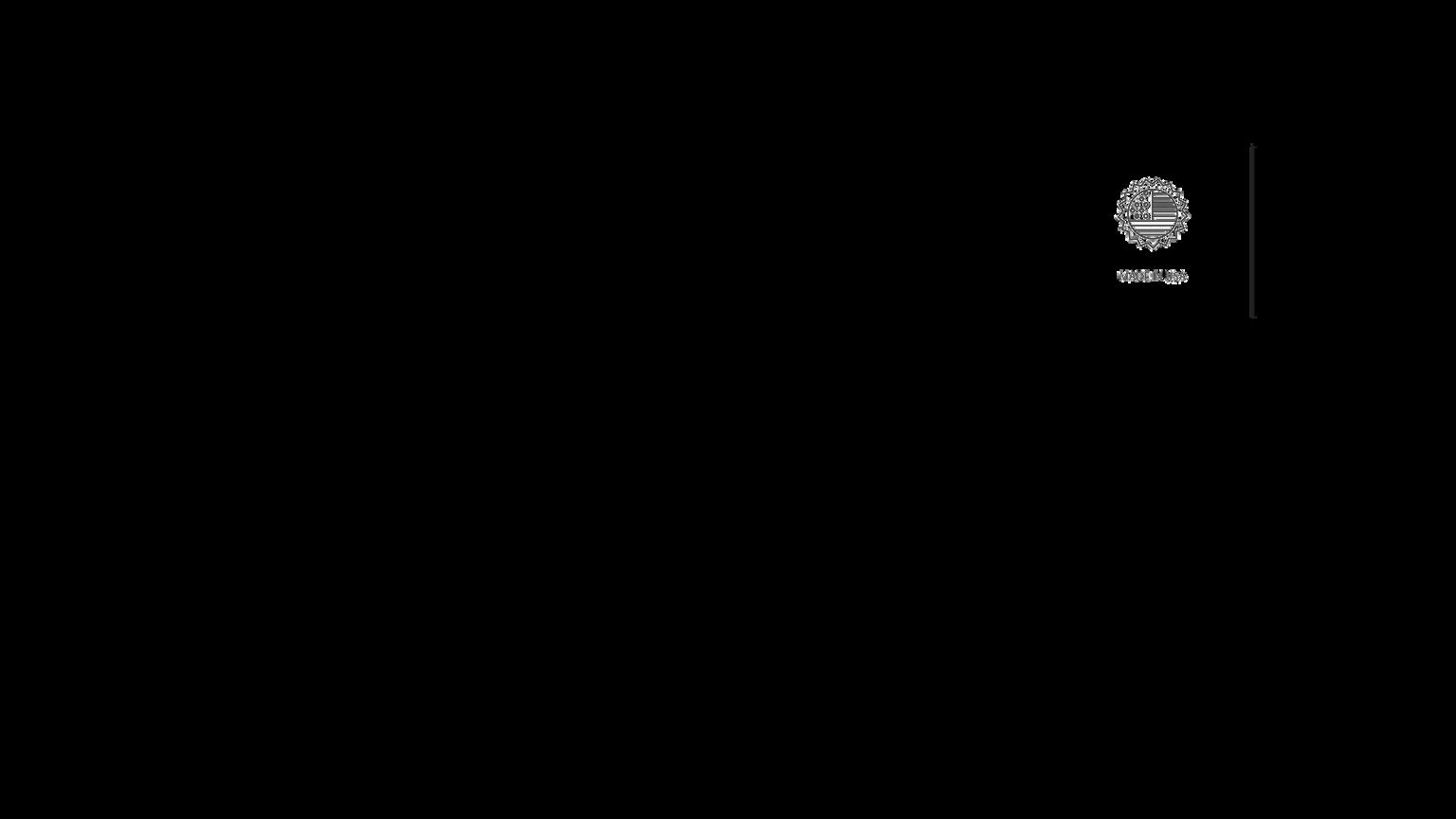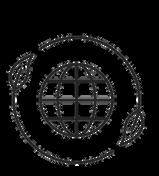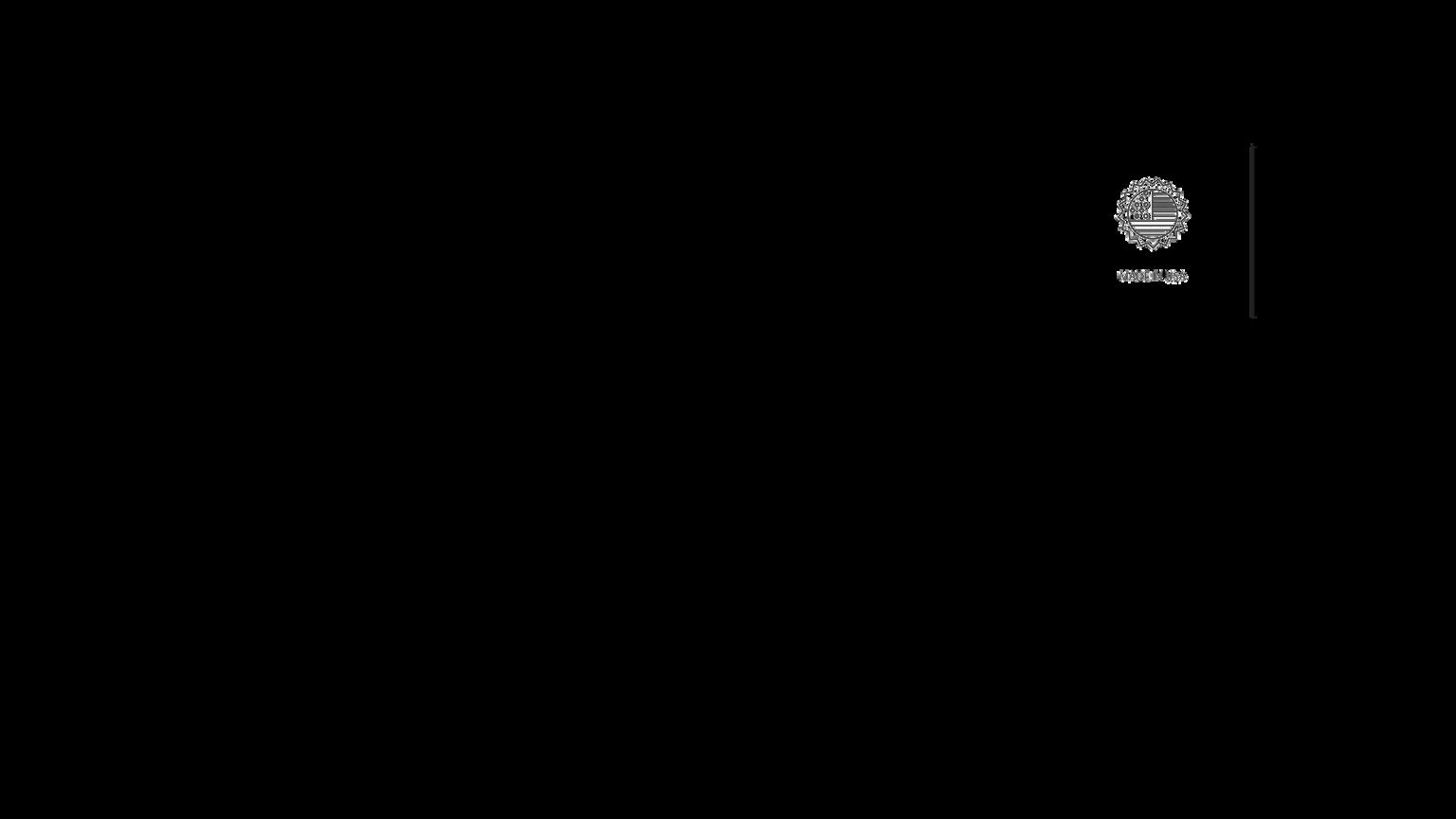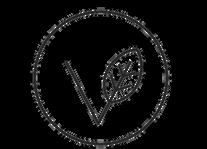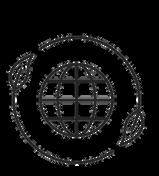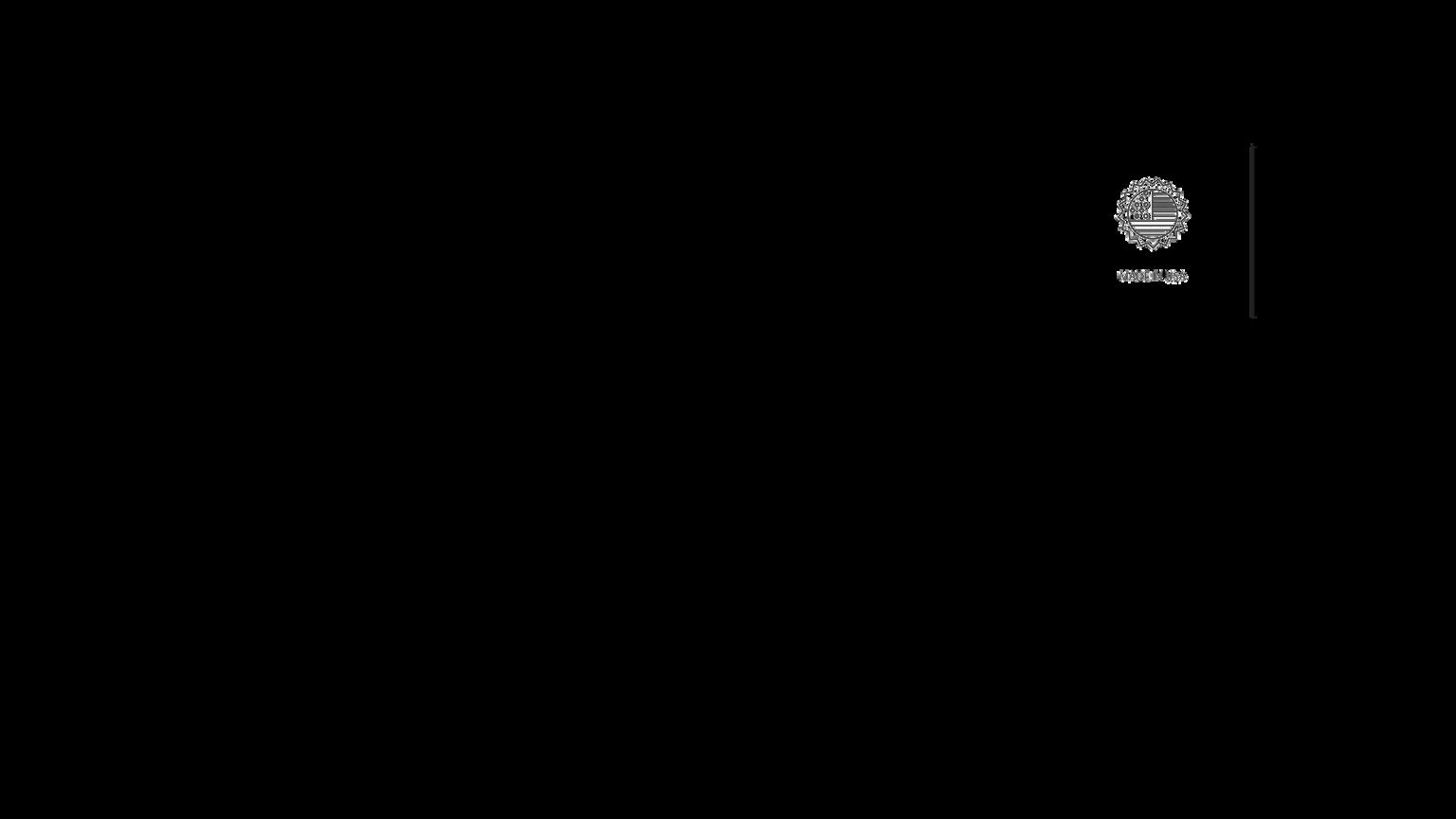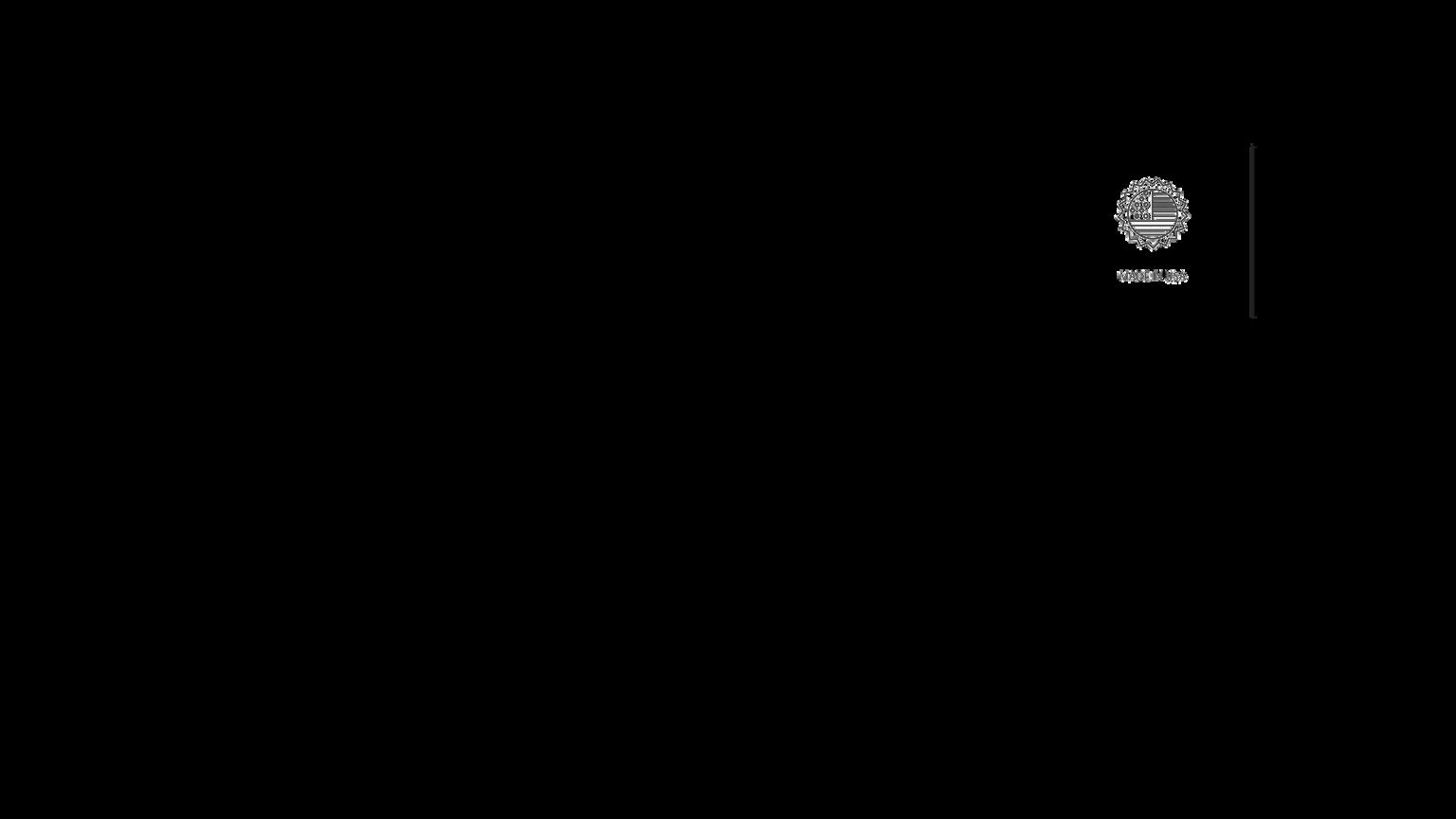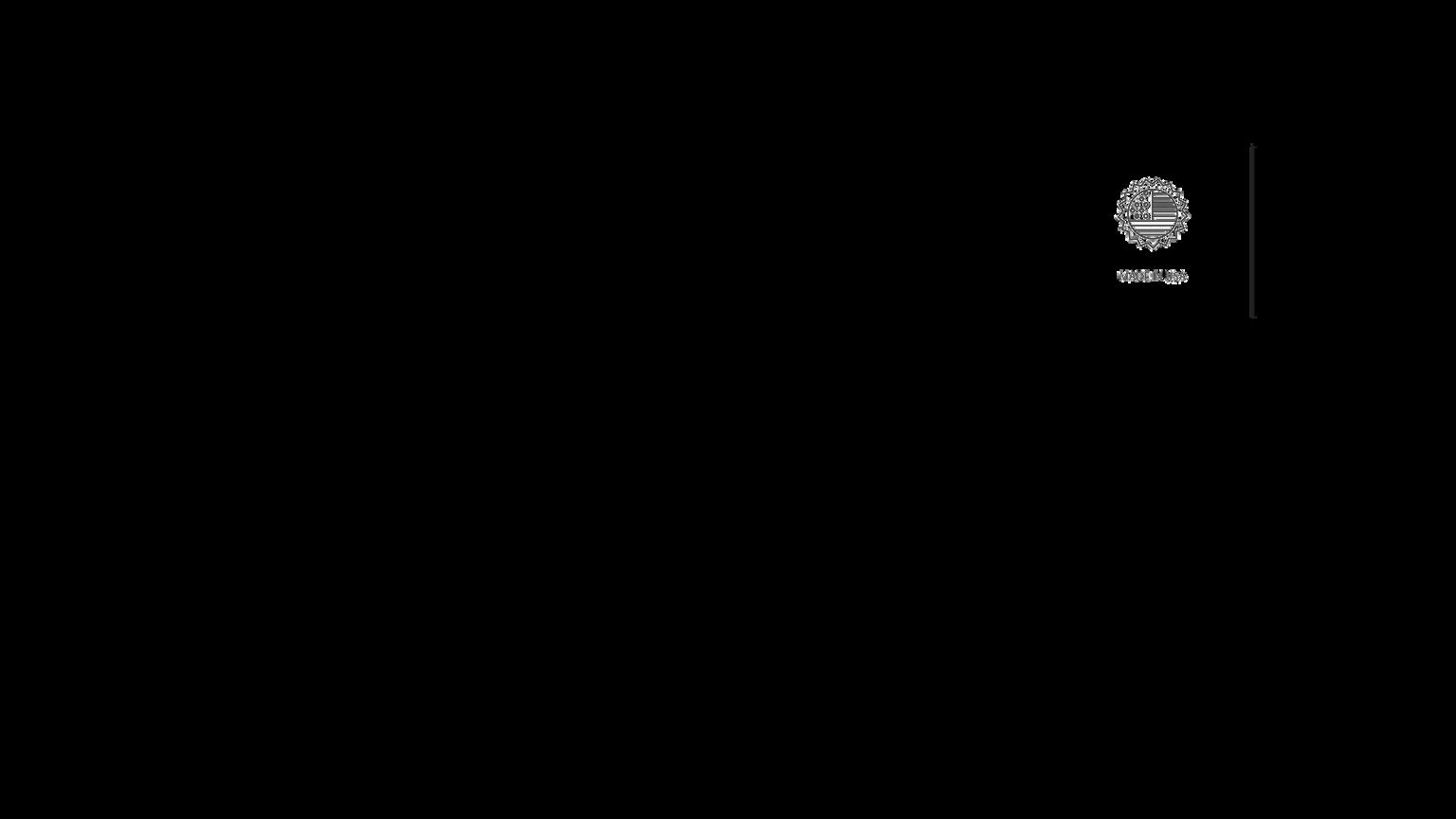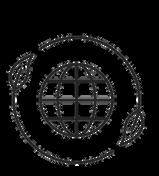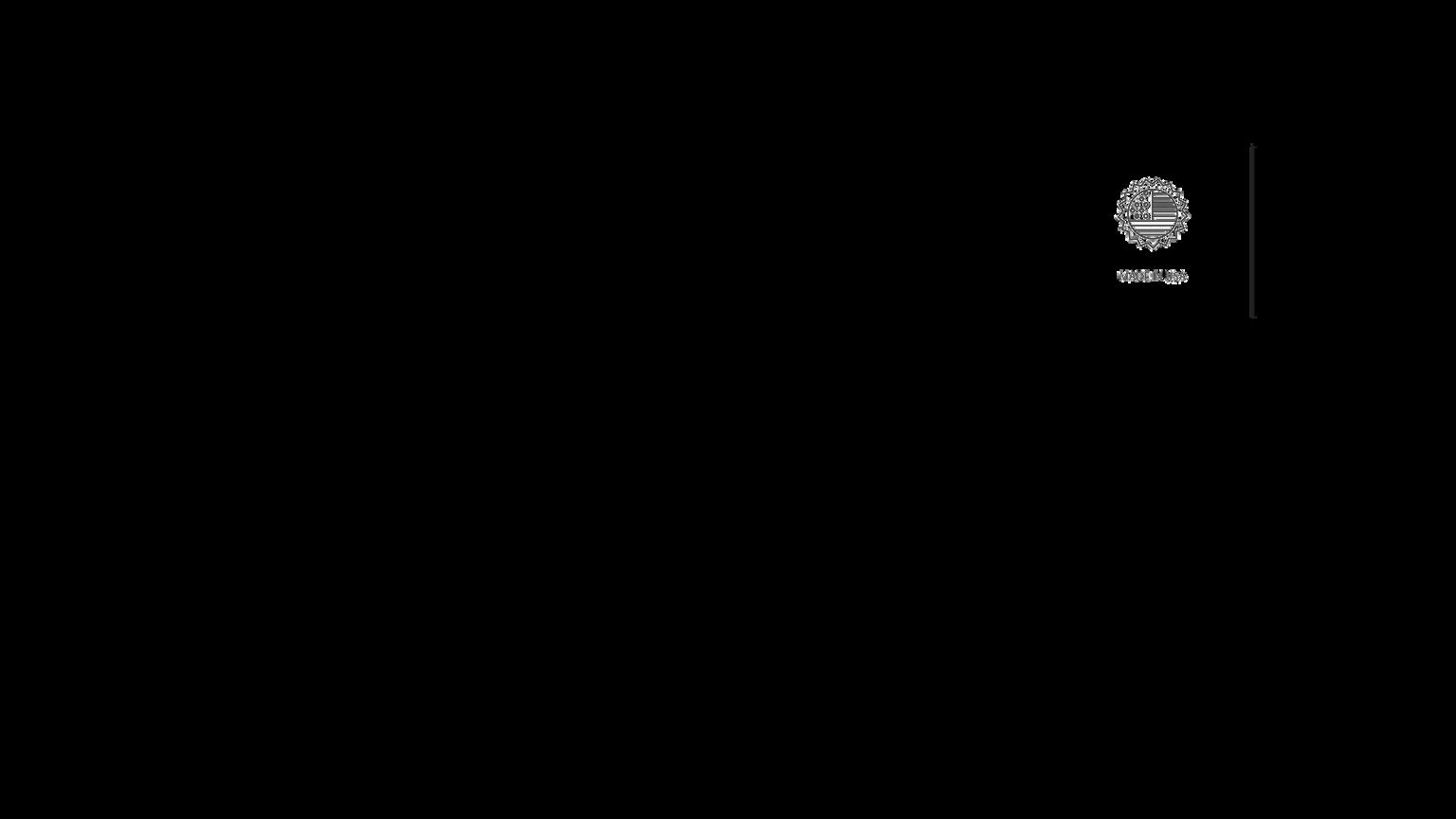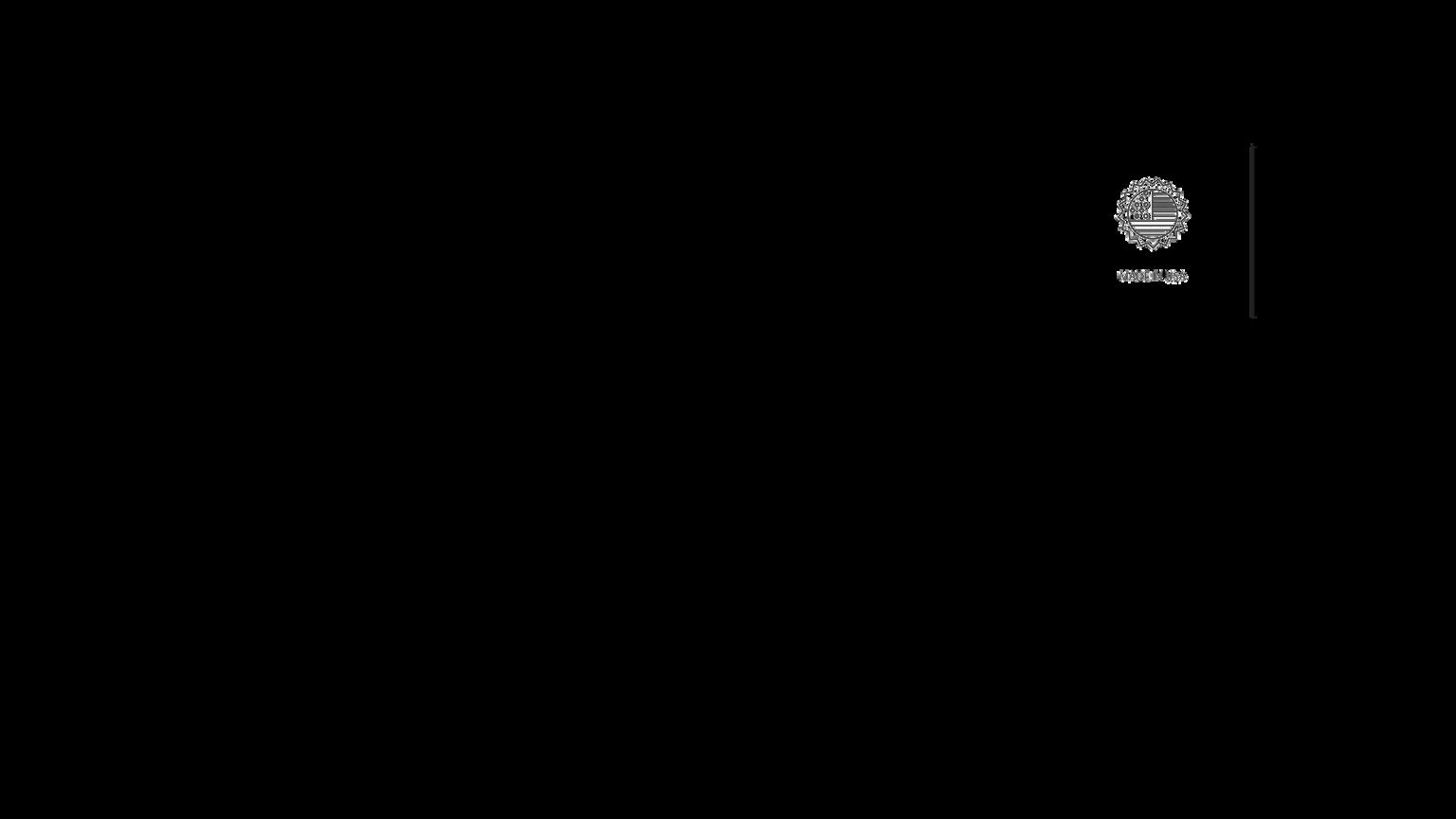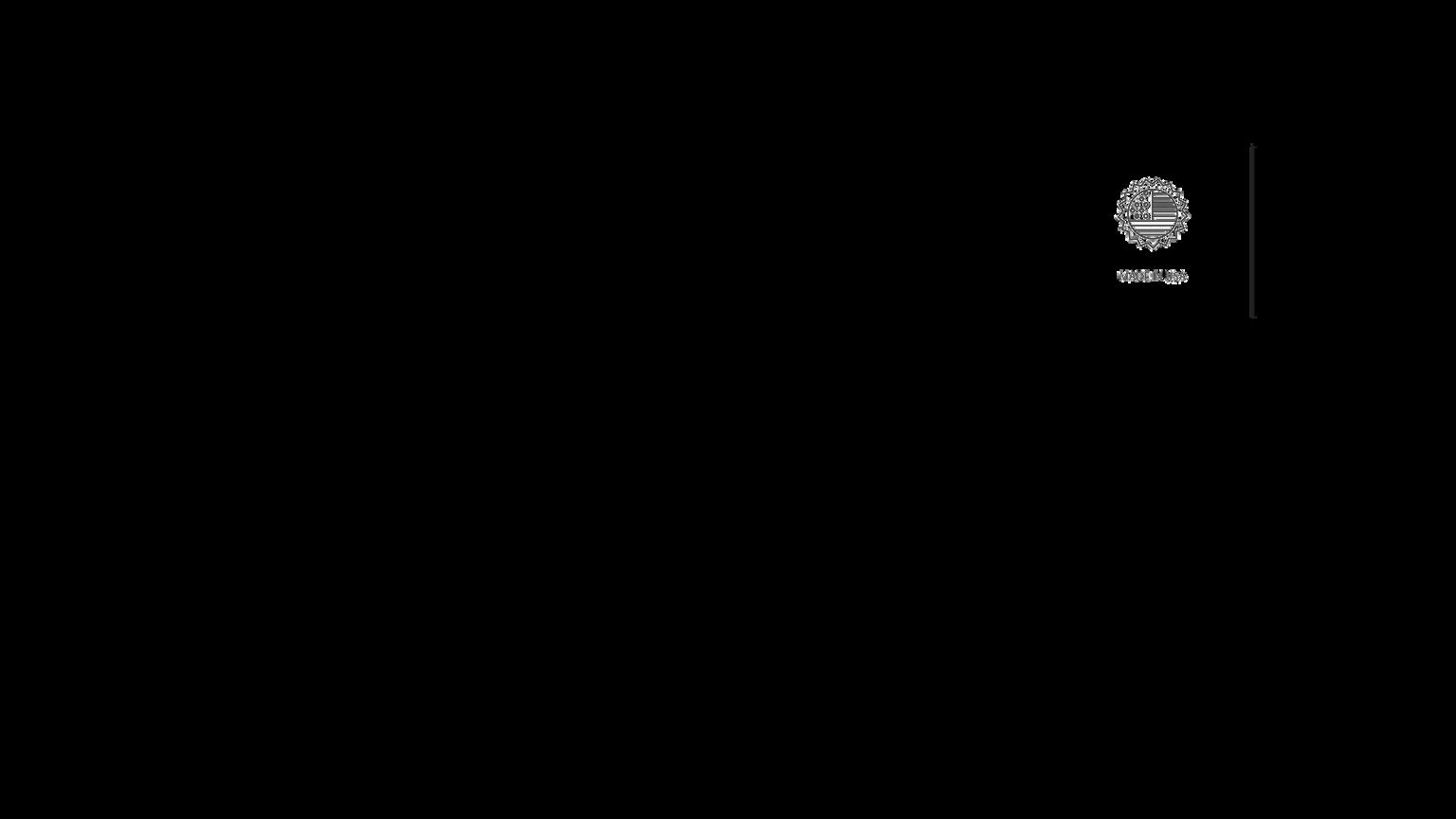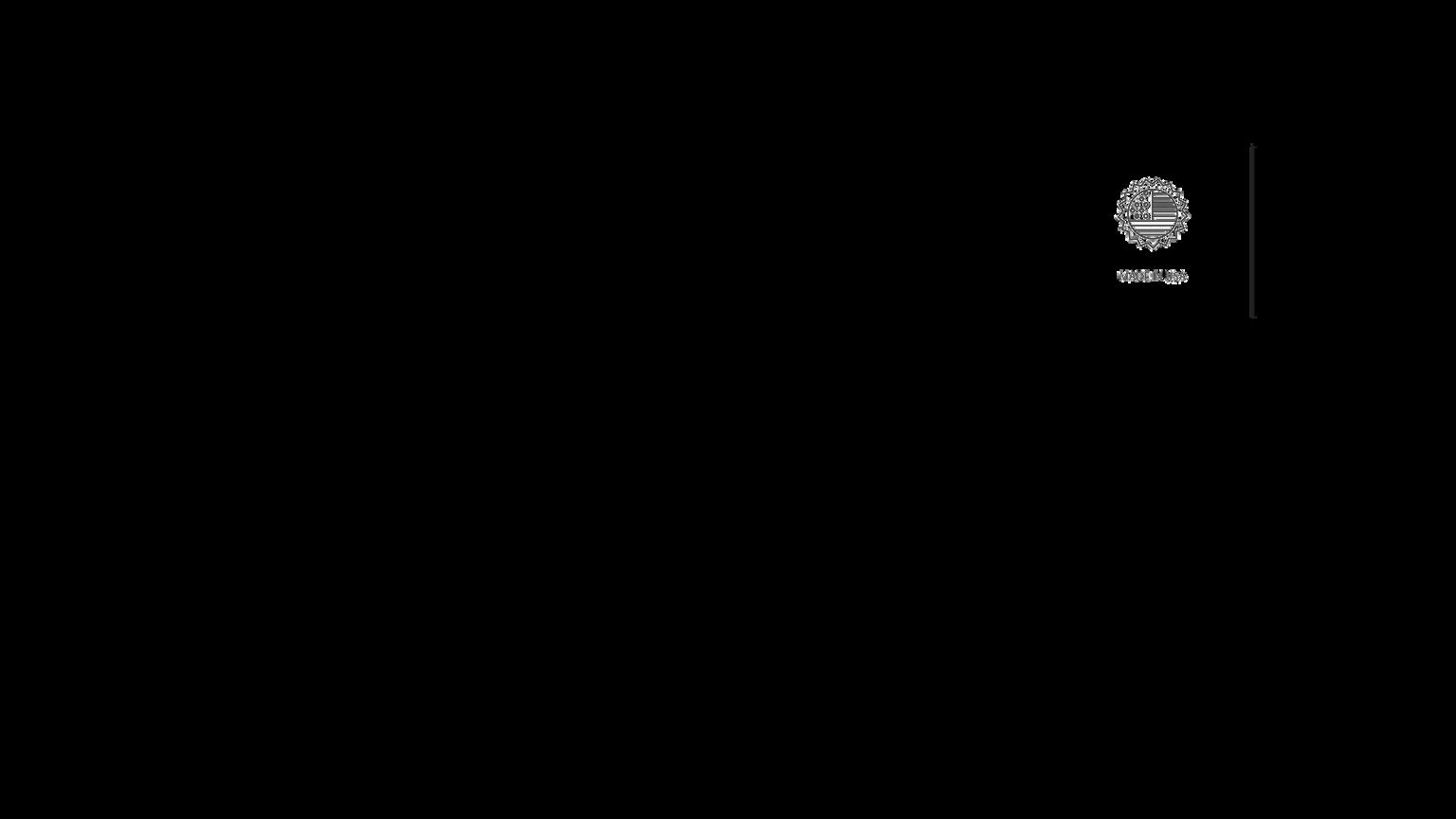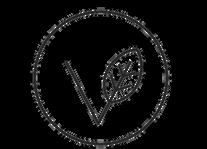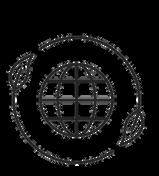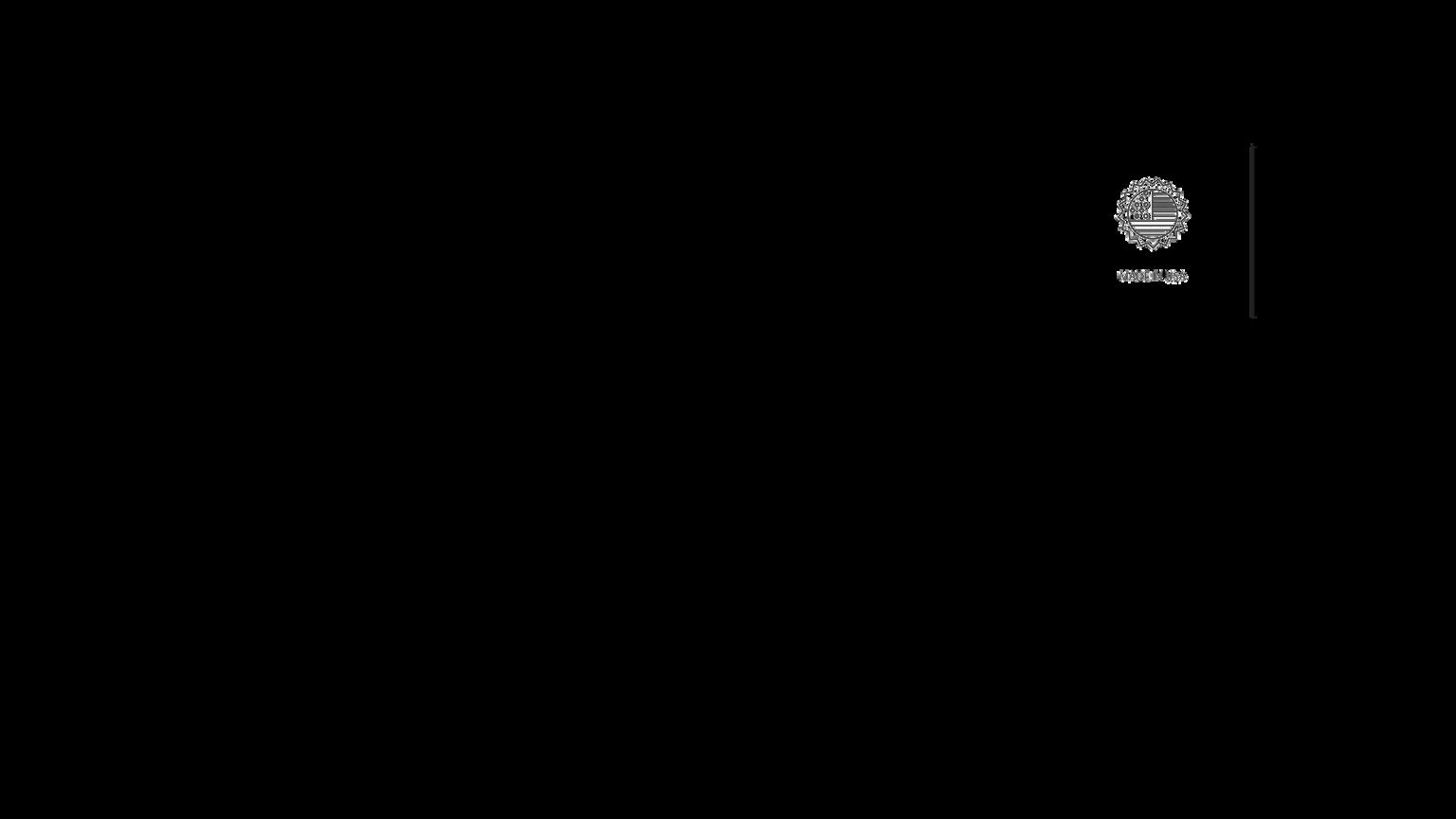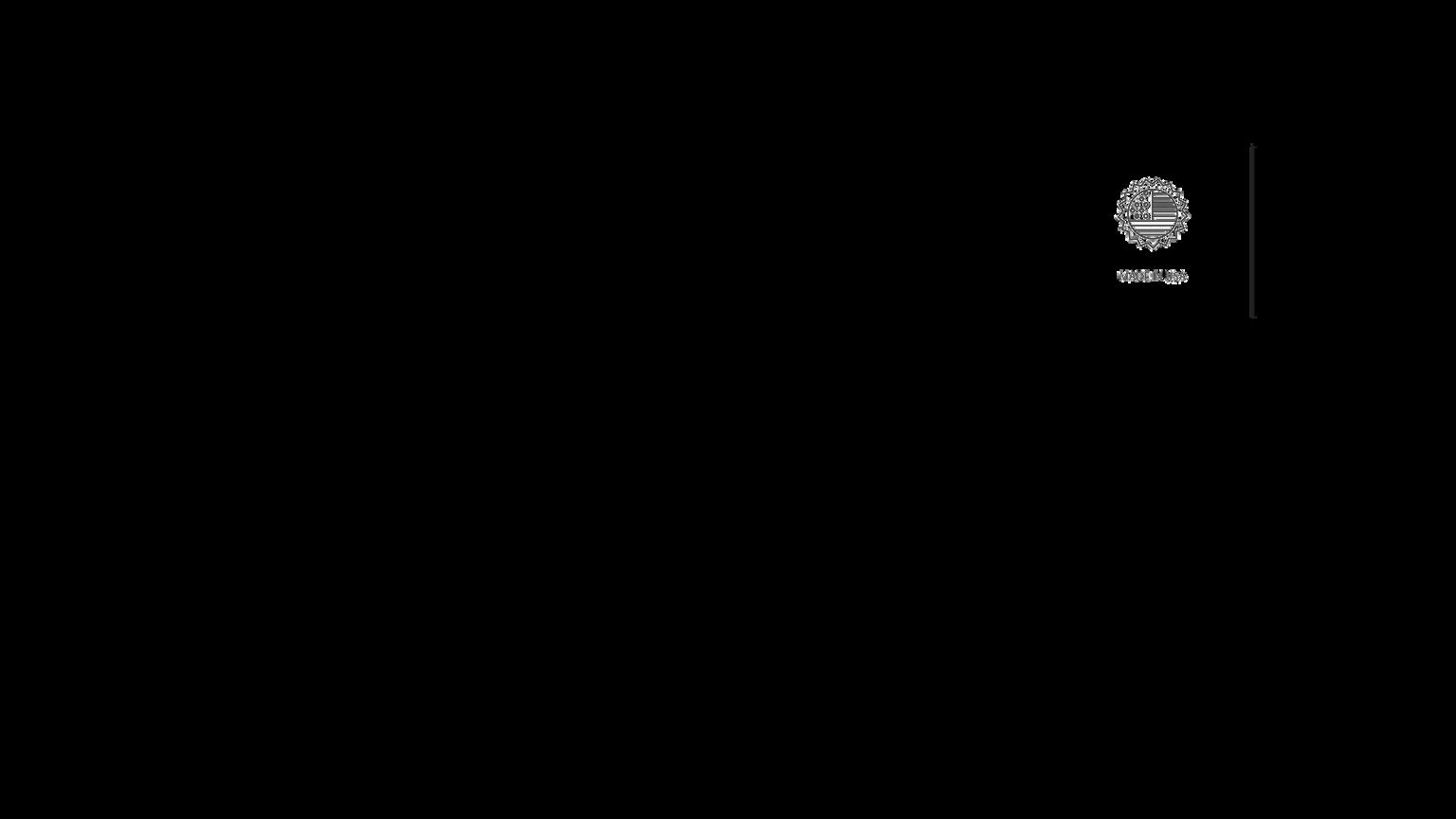 STEMLESS BY: CORKCICLE $12 BY: SUGARFINA
SOUR
MINT
TEA BLEND E
CREAM HYDRANGEA CANTEEN
SWEET MINT
MIDNIGHT CALMING
$26 BY: W&P
UNDER EYE CGELS
LASSIC
PORTER MUG SLATE $39 BY: CORKCICLE
$18 BY: RAEL
NEON LIGHTS CITRON TUMBLER
CLEANSER
REJUVENATING
EXFOLIATING
RAINBOWS $22 BY: TEASE
PERK UP
EYE GELS $16 BY: POPPY & POUT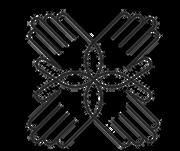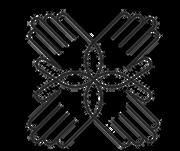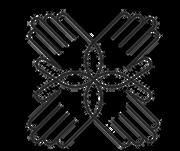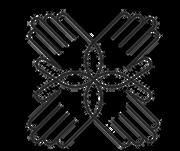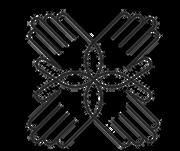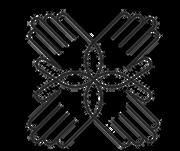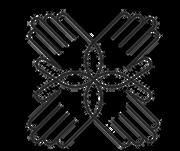 LIP BALM $10 BY: POPPY & POUT
SWEET MINT LIP SCRUB
$20 $9 FENNEL 40% BY: GOODIO $18 BY: PEACHBOX CO JADE ROLLER $24 BY: GOOD CITIZEN COFFEE ICED COFFEE TUMBLER SAGE $52 BY: GROSCHE MILANO ESPRESSO MAKER MINT GREEN $24 BY: HARPER + ARI JUICE EXFOLIATING SUGAR CUBES $17 BY: PUBLIC SUPPLY NOTEBOOK LEDGER $42 BY:CAPRI BLUE VOLCANO MUSE CANDLE BY: PADDYWAX WINTER BALSAM SOY CANDLE $38 BY: LARK & IVES LAUREL BY: PADDYWAX CYPRESS & FIR ELECTRONIC DIFFUSER OIL $38 BY: THYMES FRASIER FIR VOTIVE CANDLE PINE NEEDLE DESIGN HOUSE BLEND BY: STUMPTOWN COFFEE $19 $20 BY: KALDI'S COFFEE ROASTING CO CAFE KALDI 12 OZ FLEUR DE SEL, 70% CACAO BY: RITUAL CHOCOLATE $12 $8 BY: LOVELINA SILK SATIN SOFT SCRUNCHIES SAGEAQUA COMPACT MIRROR BY: ATLANTIC FOLK $25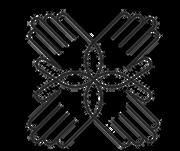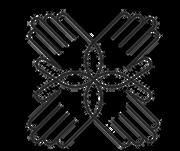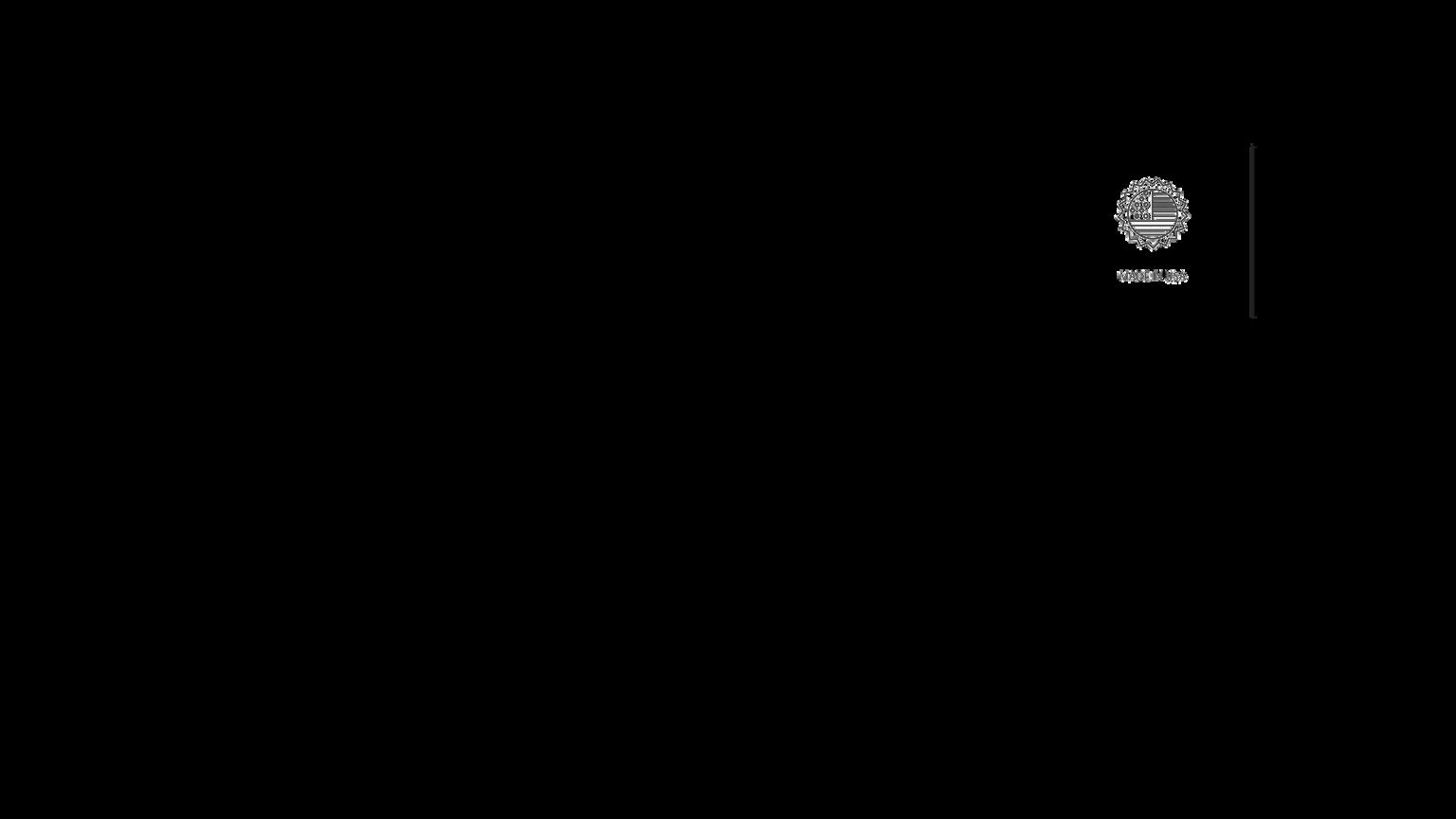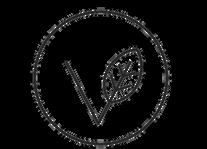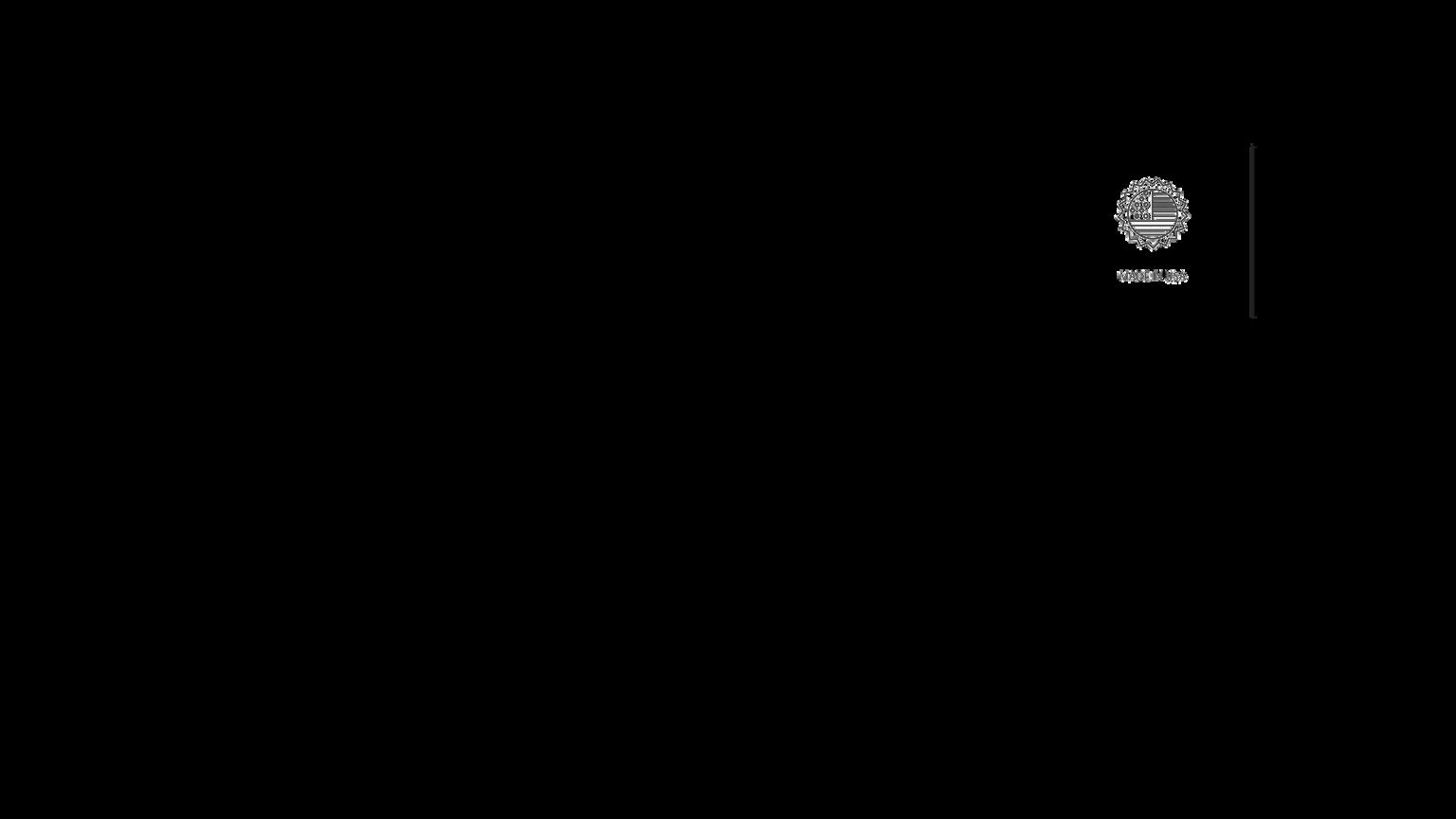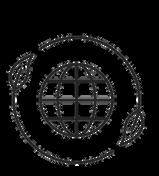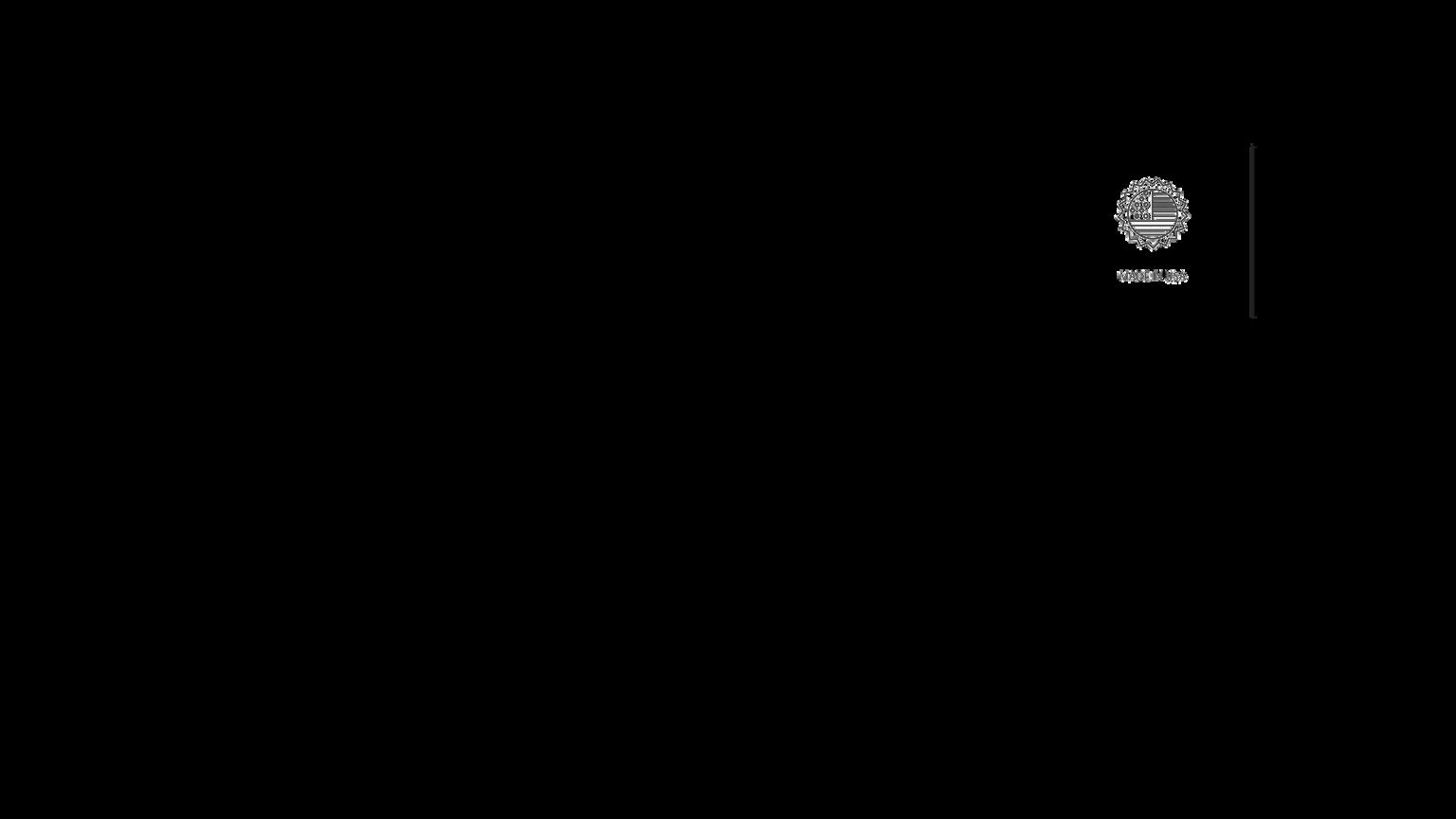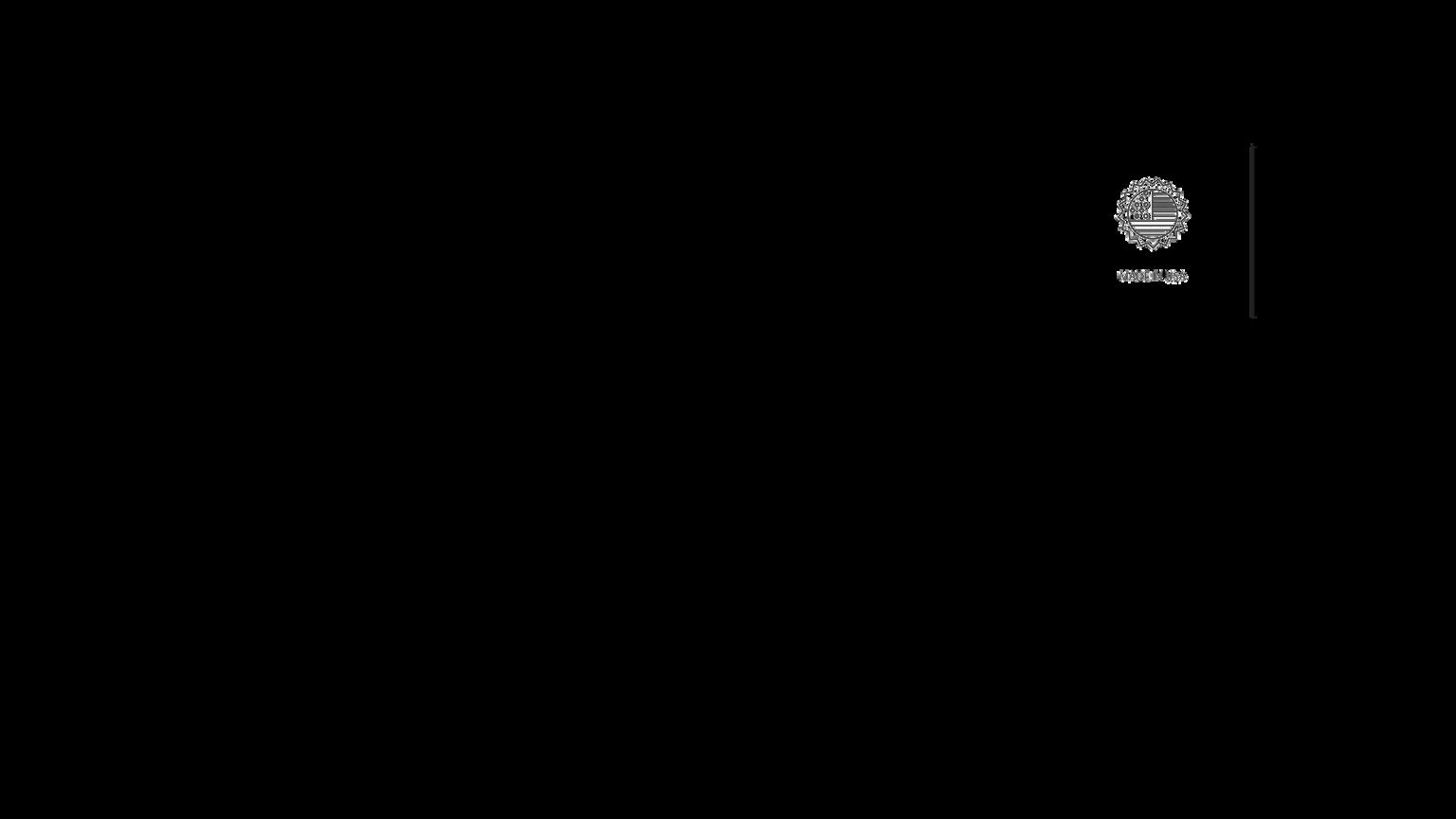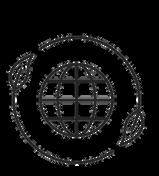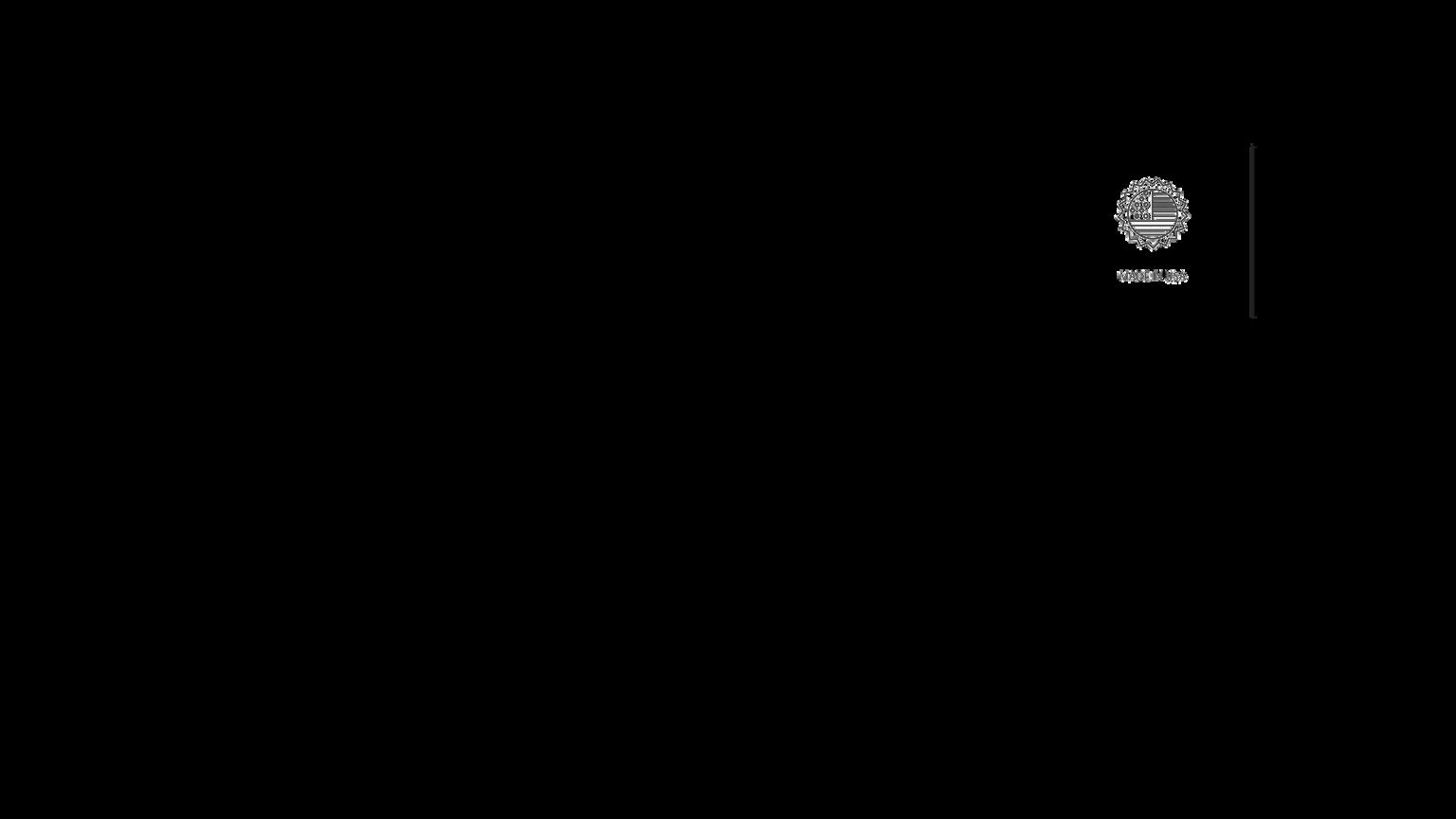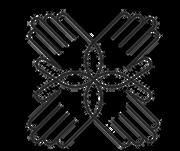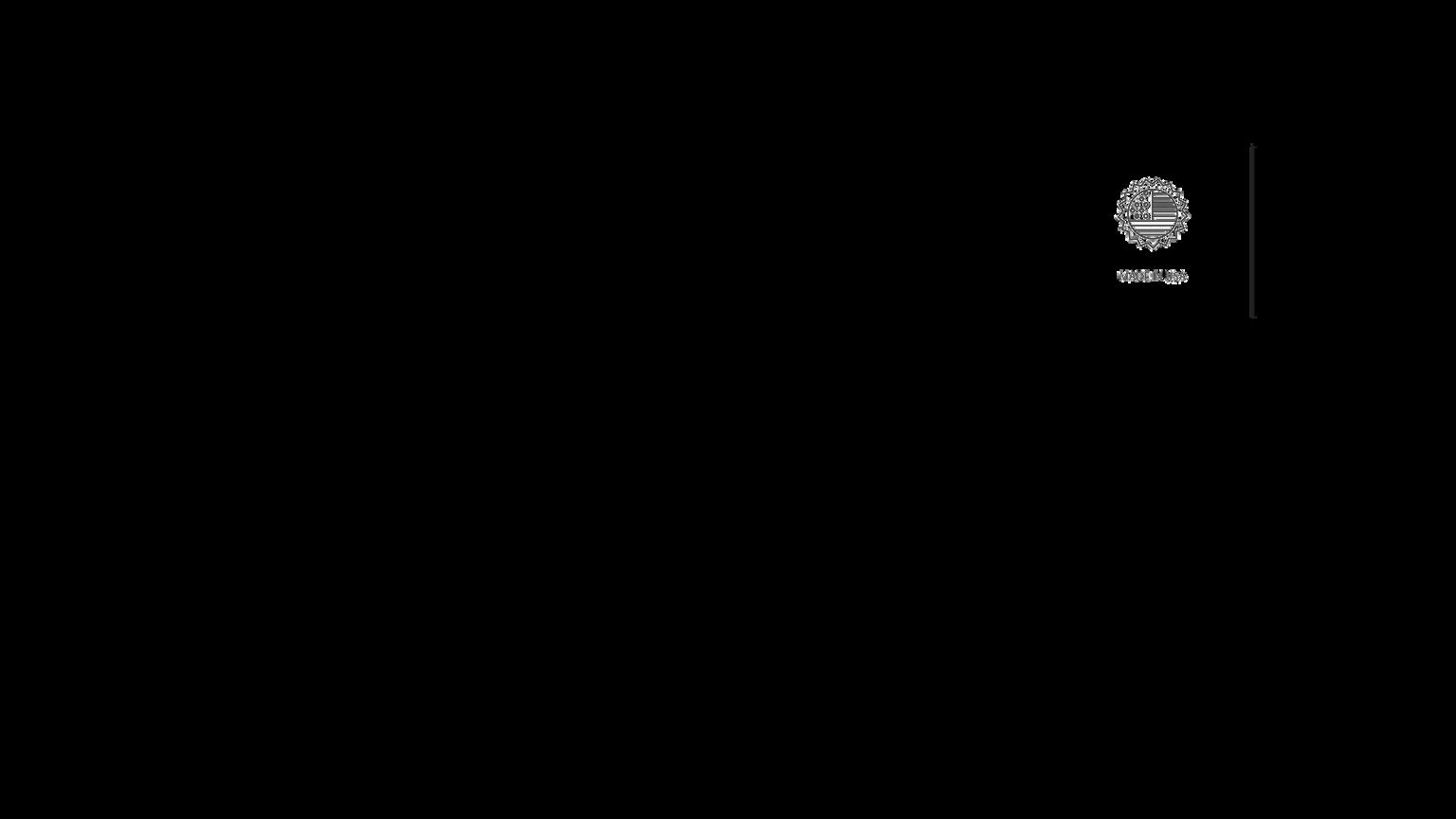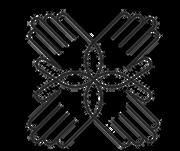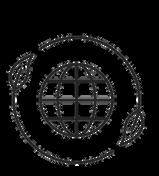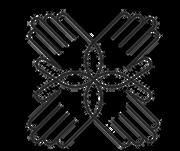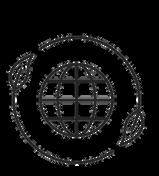 MERRY G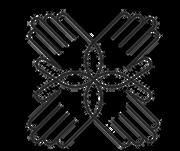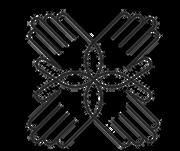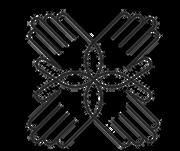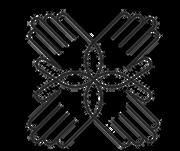 BY: SIDREY
GREEN
$42
IR NOTE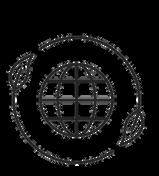 SOLID WOVEN COLOR MEXICAN BLANKET DARK GREEN
BY:WIT LE US
HANG TAGS GREETING CARDS R I B B O N STICKERS BELLY BAND CUSTOMIZED GIFTBOX TISSUE PAPER QR CODE PER BOX PER BOX PER PBOX ER PBOX ER BOX PER BOX PER PBOX ER BOX LANDING PAGE PER REQUEST $2 $5 $8 $4 $16 $18 $9 $6
P U T Y O U R B R A N D O N I T
GIFTING, EASY PEACHY!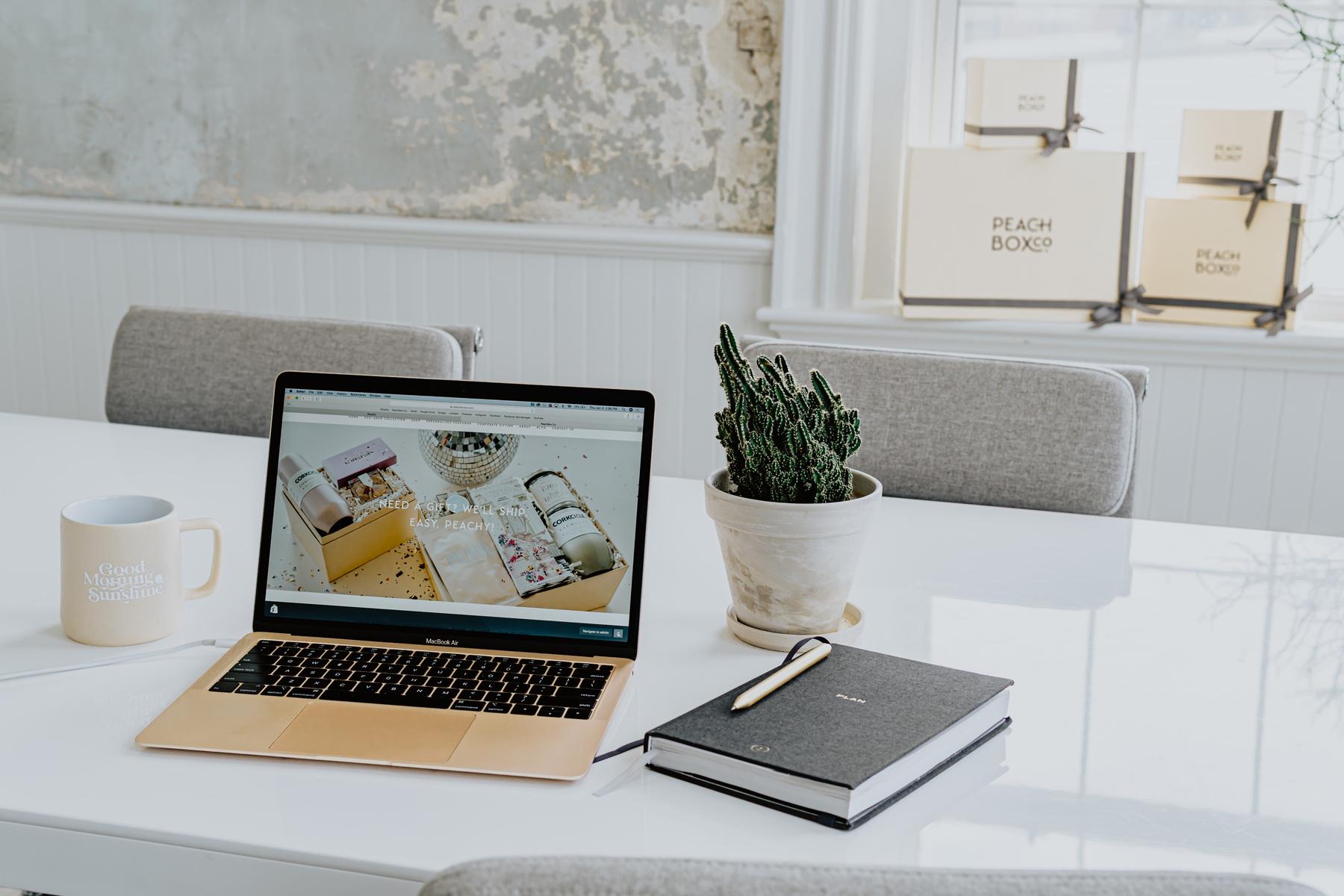 BRANDING AT IT'S FINEST! WWW.PEACHBOXCO.COM
PAST PROJECTS
PRESENTATION IS EVERYTHING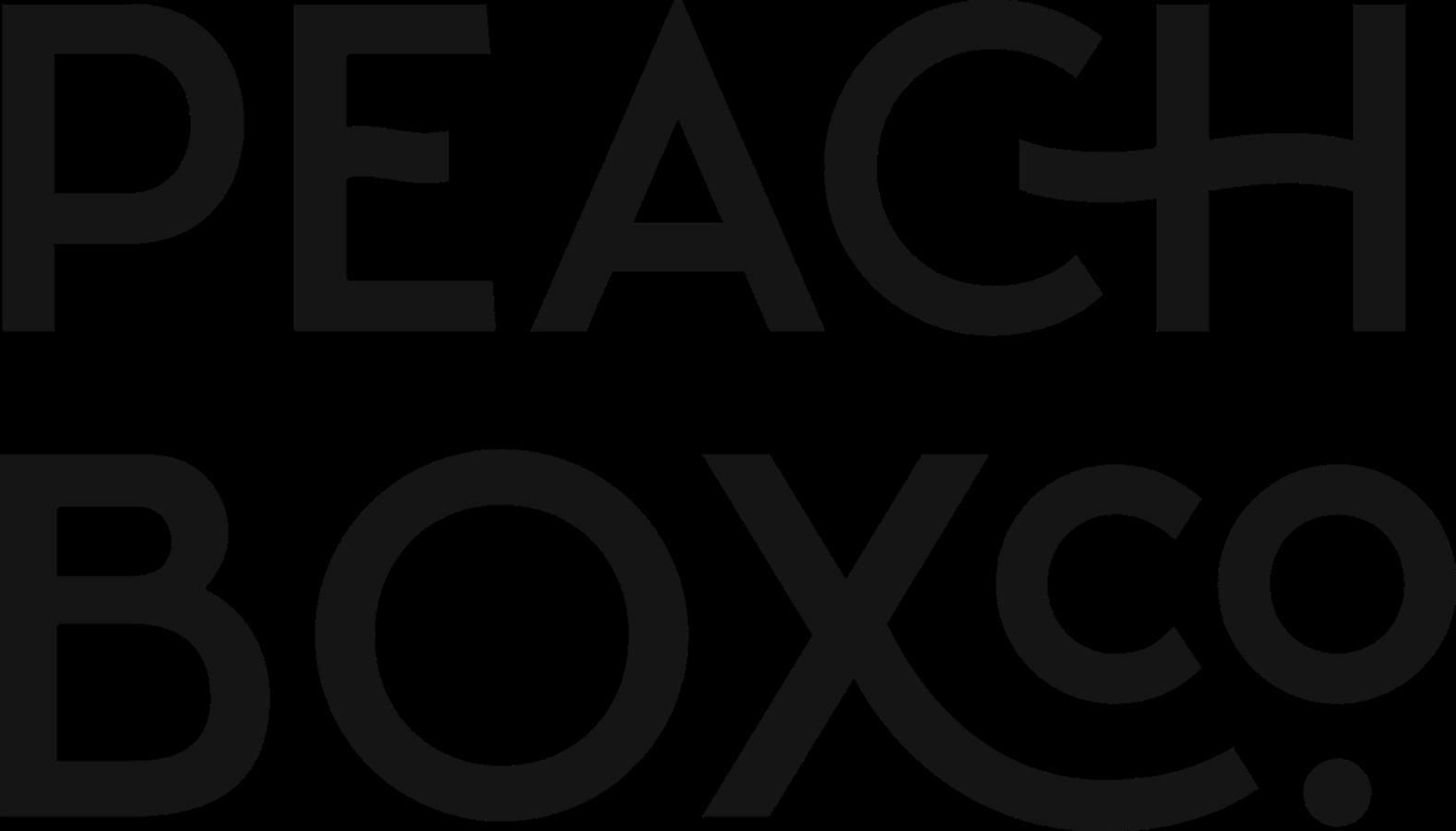 BOX OPTIONS BOX SIZE, BOX COST & PRODUCTION TIME CUSTOMIZATIONS CAN BE MADE ON OUR SIGNATURE COLORS VERY CHIC PEACH & VERY SLEEK LEATHER M E D I U M B O X 1 2 W E E K S $11 T I M E L I N E C O S T L A R G E B O X 2 3 W E E K S $16 T I M E L I N E C O S T S M A L L B O X 1 2 W E E K S $9 T I M E L I N E C O S T C U S T O M I Z E D M E D I U M B O X W I T H L O G O 6 8 WEEKS $20 TIMELINE COST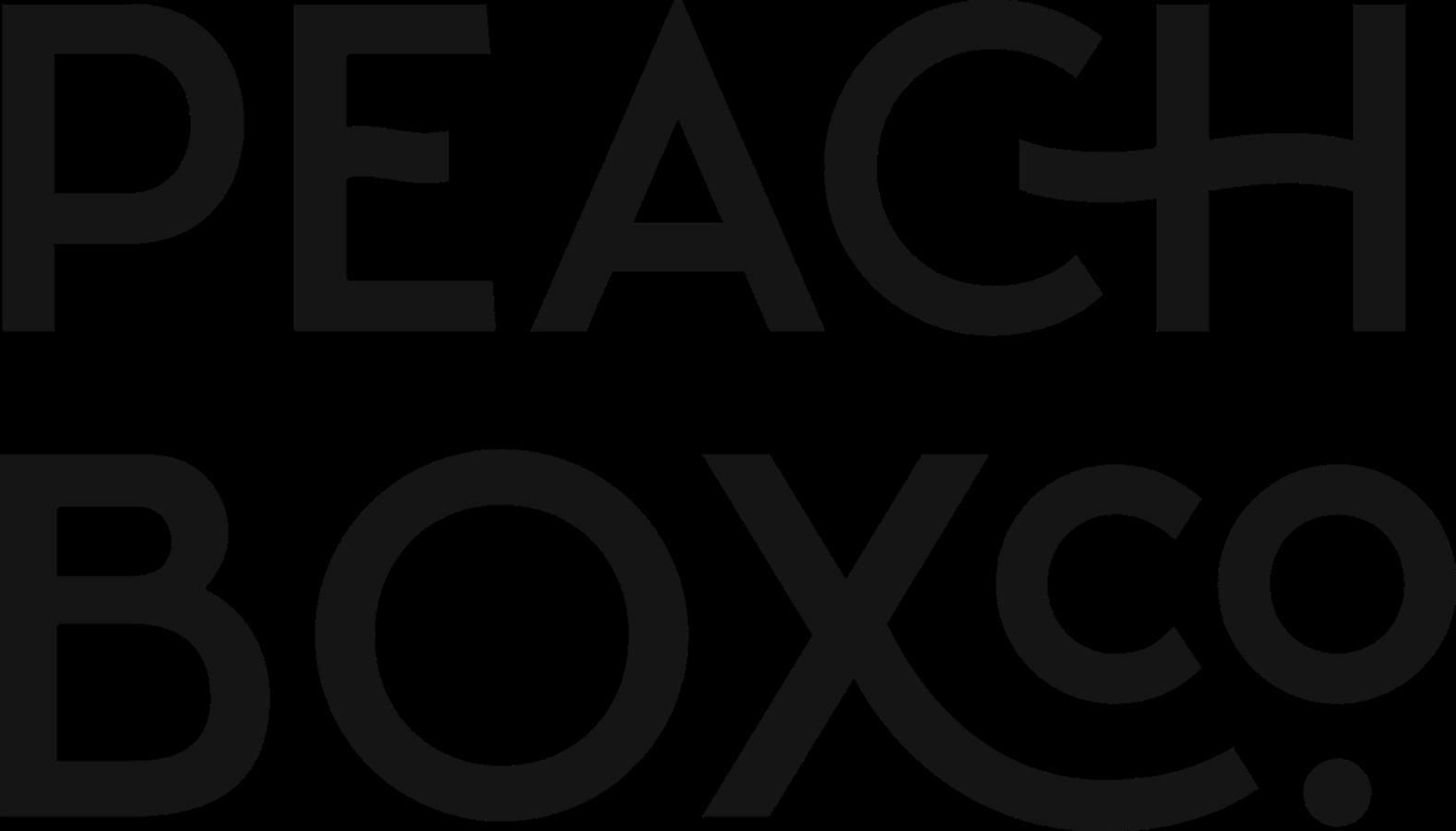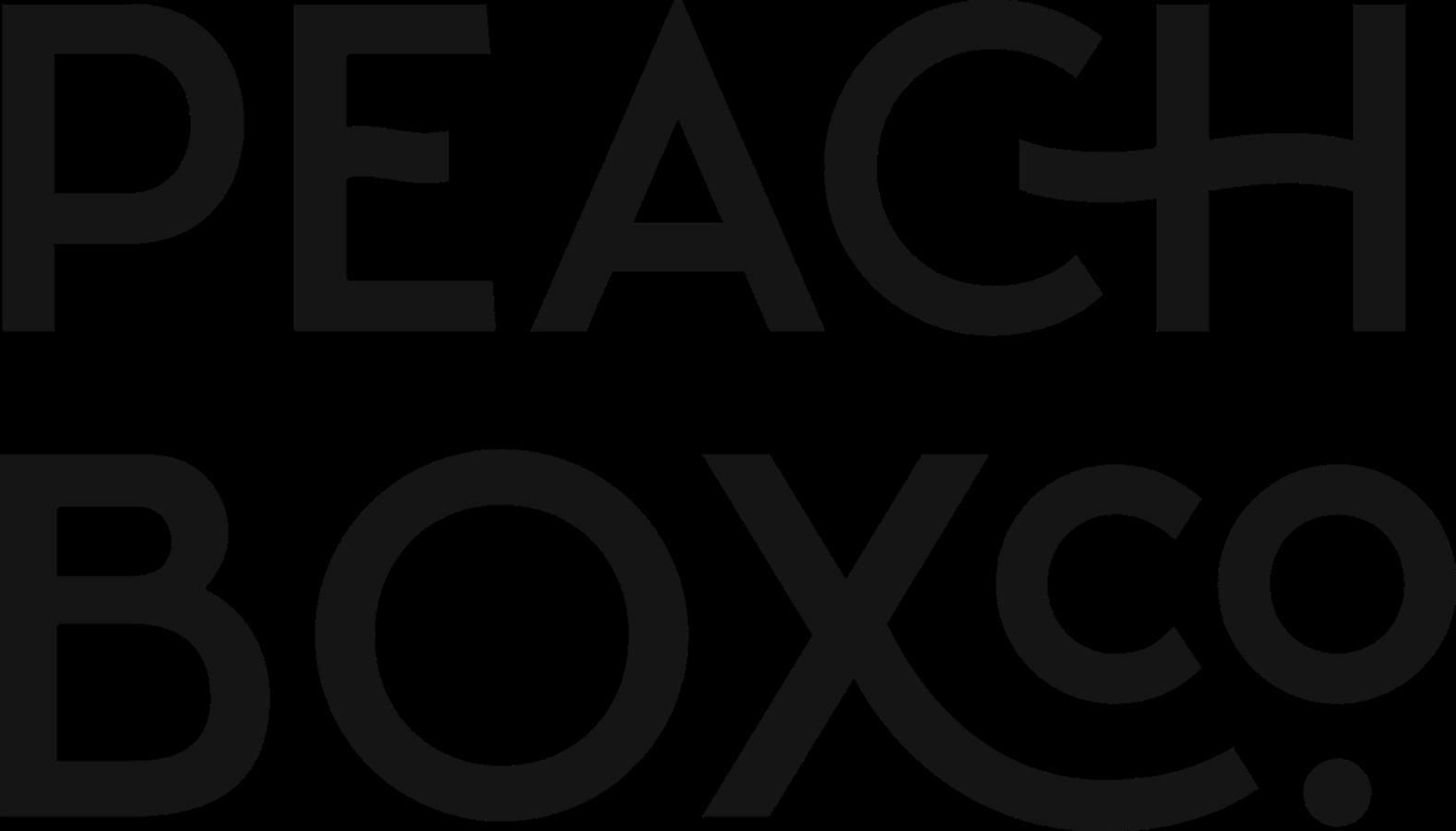 STRATEGY CALL
AN INITIAL CALL TO DISCUSS CONCEPT RECIPIENT, THEME, AND MUST HAVE ITEMS WITH OUR CORPORATE GIFTING TEAM DISCUSS BRANDING / CUSTOMIZATION, QUANTITIES, PRICE POINT, AND TIMELINE
O R D E R I N g P R O C E S S
EASY PEACHY!
F O R A L L C O R P O R A T E O R D E R S
FINALIZE ALL THE SPECIAL DETAILS, GREETING CARD MESSAGES, AND PERSONALIZATION THAT MAKE YOUR GIFT SPECIAL.
PEACHBOX WILL PROVIDE THE FINAL INVOICE, INCLUDING SHIPPING COSTS AND TAXES. REVIEW, SIGN, AND RETURN IT'S OFFICIAL!
INVOICE
ALL THE DETAILS
ONCE WE KNOW WHAT YOU ARE LOOKING FOR, OUR TEAM WILL PREPARE A DETAILED VISUAL PROPOSAL FOR YOU AND SEND IT WITHIN 24 48 HOURS
PEACHBOX WILL PROVIDE A SHIPPING FORM FOR YOUR TEAM TO COMPLETE WITH RECIPIENT SHIPPING INFORMATION.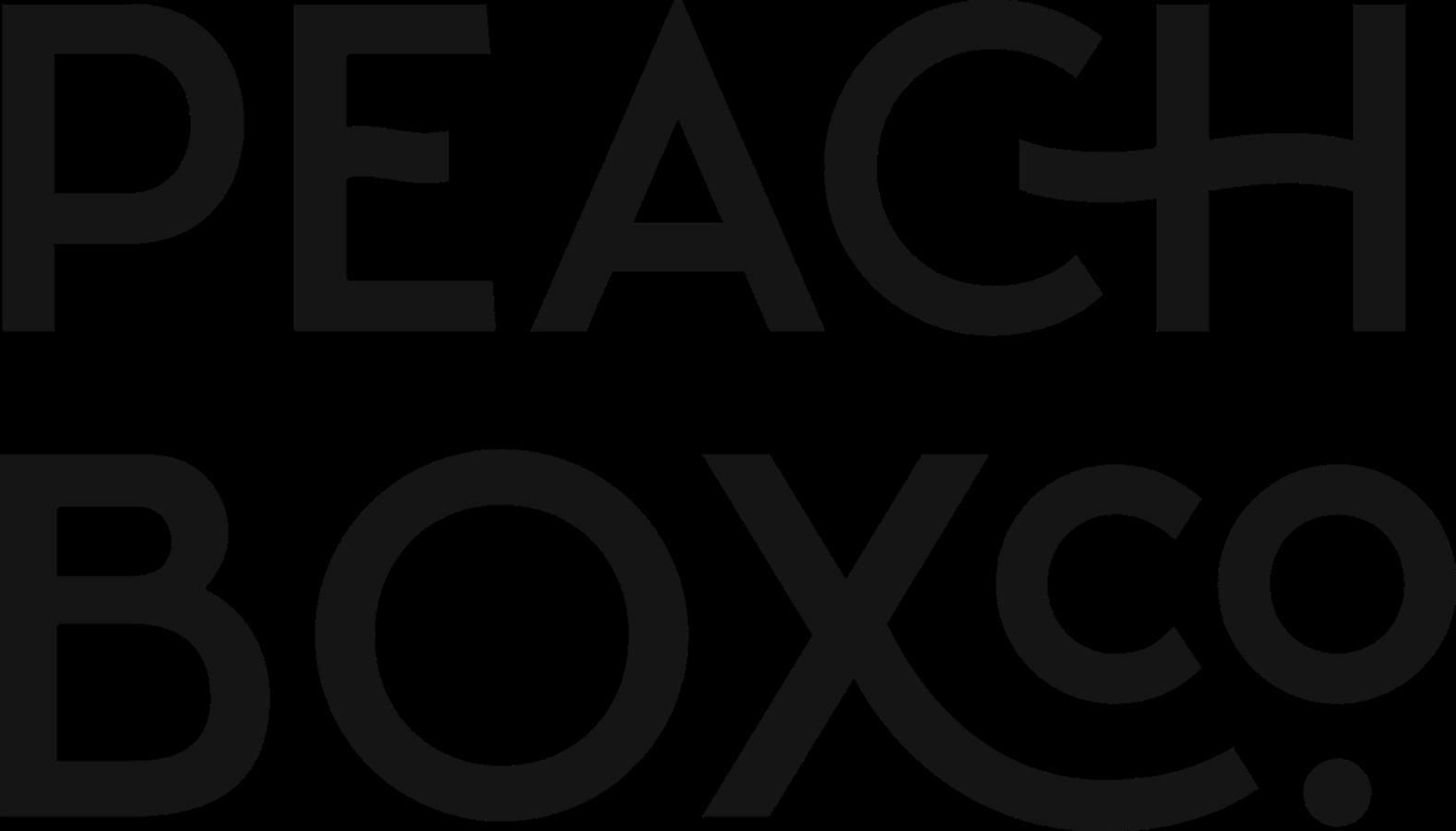 PERSONALIZED PROPOSAL
WE PROCURE ALL OF YOUR ITEMS FROM CORRESPONDING VENDORS ONCE EVERYTHING ARRIVES AT OUR WAREHOUSE, PRODUCTION STARTS YOUR GIFT BOXES ARE HAND WRAPPED, TOPPED WITH A HANDWRITTEN NOTE, AND SHIPPED!
OUR TEAM PROVIDES ALL TRACKING NUMBERS, AND YOU GET ALL THE CREDIT!
PRODUCTION
INITIAL PROJECT PROPOSAL TO CLIENT ADJUSTMENTS/CLIENT APPROVAL WEEK 1 FINAL INVOICE INCLUDING TAX & SHIPPING. WEEK 2 CUSTOM PRINTING AND PRODUCT PROCUREMENT WEEK 3 REVISE RECIPIENT ADDRESS BOOK AND COORDINATE SHIPPING SCHEDULE. WEEK 4 IT'S FINALLY SHIPPING TIME! SHIPPING! HAPPY RECIPIENTS, HAPPY CLIENTS DONE! 1 2 3 4 5 6
P R O J E C T T I M E L I N E
WORK WITH US!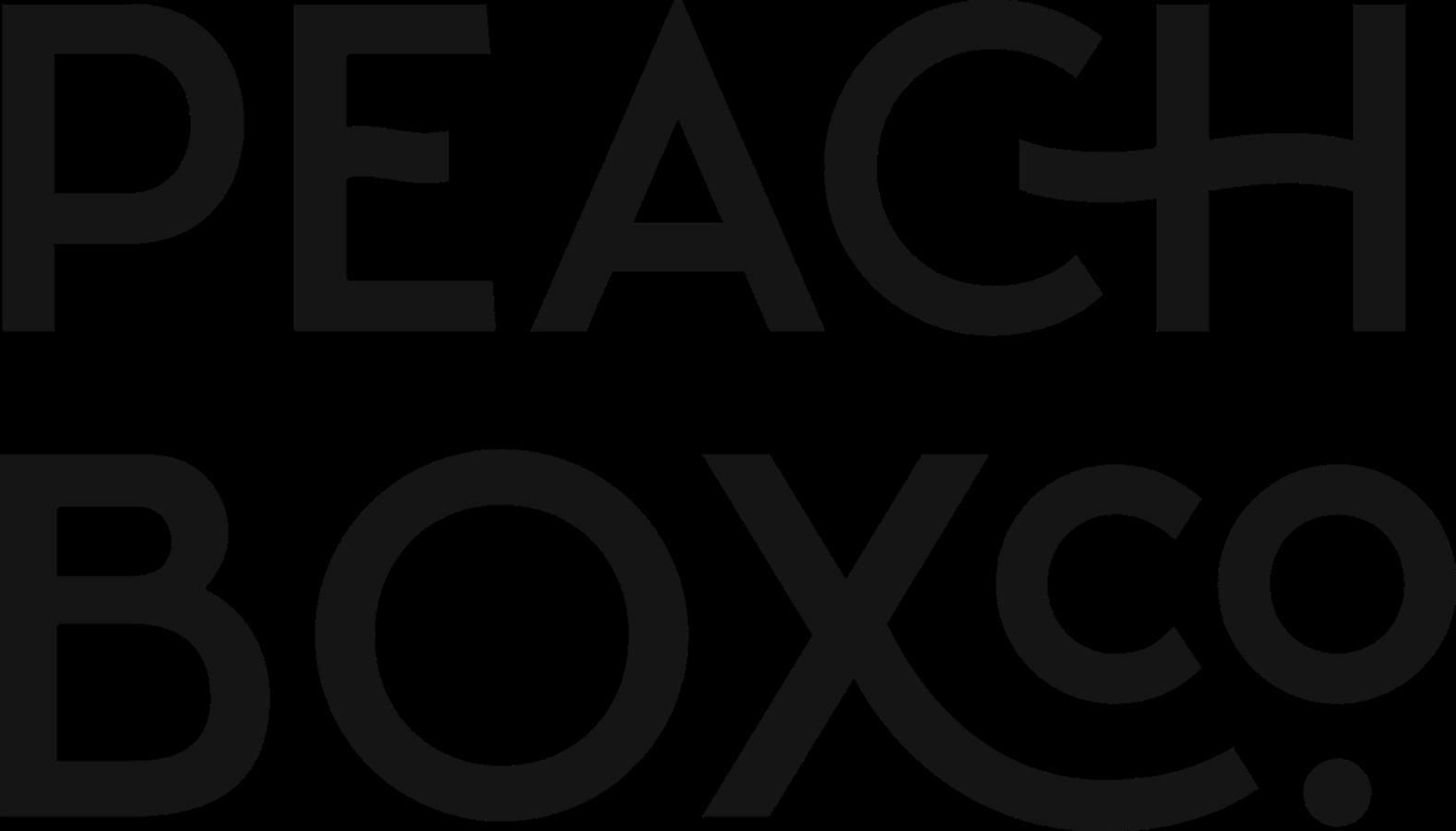 "WORKING WITH THE PEACHBOX TEAM HAS BEEN AN ABSOLUTE PLEASURE THEY CUSTOMIZED A BEAUTIFUL GIFT BOX THAT REPRESENTS OUR BRAND FLAWLESSLY. EVERY CLIENT THAT HAS RECEIVED THE BOX AS A CLOSING GIFT EXPRESSED HOW MUCH THEY LOVE IT IT'S THE PERFECT FINISHING TOUCH TO EACH TRANSITION "
T H E Y L O V E U S !
"COLLABORATING WITH YOUR TEAM TO PLAN, CUSTOMIZE, AND REFINE LAST MINUTE DETAILS COULDN'T HAVE BEEN MORE SMOOTH! MESSAGES WERE TIMELY, AND THERE WAS ENDLESS PATIENCE WITH ALL MY LAST MINUTE CHANGES I CAN'T THANK YOU ENOUGH FOR YOUR HELP IN MAKING THE HOLIDAYS A LITTLE BRIGHTER I LOOK FORWARD TO WORKING WITH YOU IN THE FUTURE!"
"THE QUALITY OF ITEMS AND FLEXIBILITY TO CREATION IS EXACTLY WHAT WE WERE LOOKING FOR!"
"I JUST WANT TO THANK YOU FOR ALL THE HARD WORK WITH OUR HOLIDAY BOXES THAT HAND WRITTEN CARD SUCH A NICE TOUCH! EVERYTHING LOOKED WONDERFUL! I CAN'T WAIT TO SEE HOW THE EMPLOYEE ONBOARDING BOXES WILL LOOK LIKE! I LOOK FORWARD TO WORKING WITH YOU IN THE NEW YEAR!"
CLIENT TESTIMONIALS
"THANK YOU SO MUCH... WE APPRECIATE THE ENTIRE PEACHBOX CO TEAM "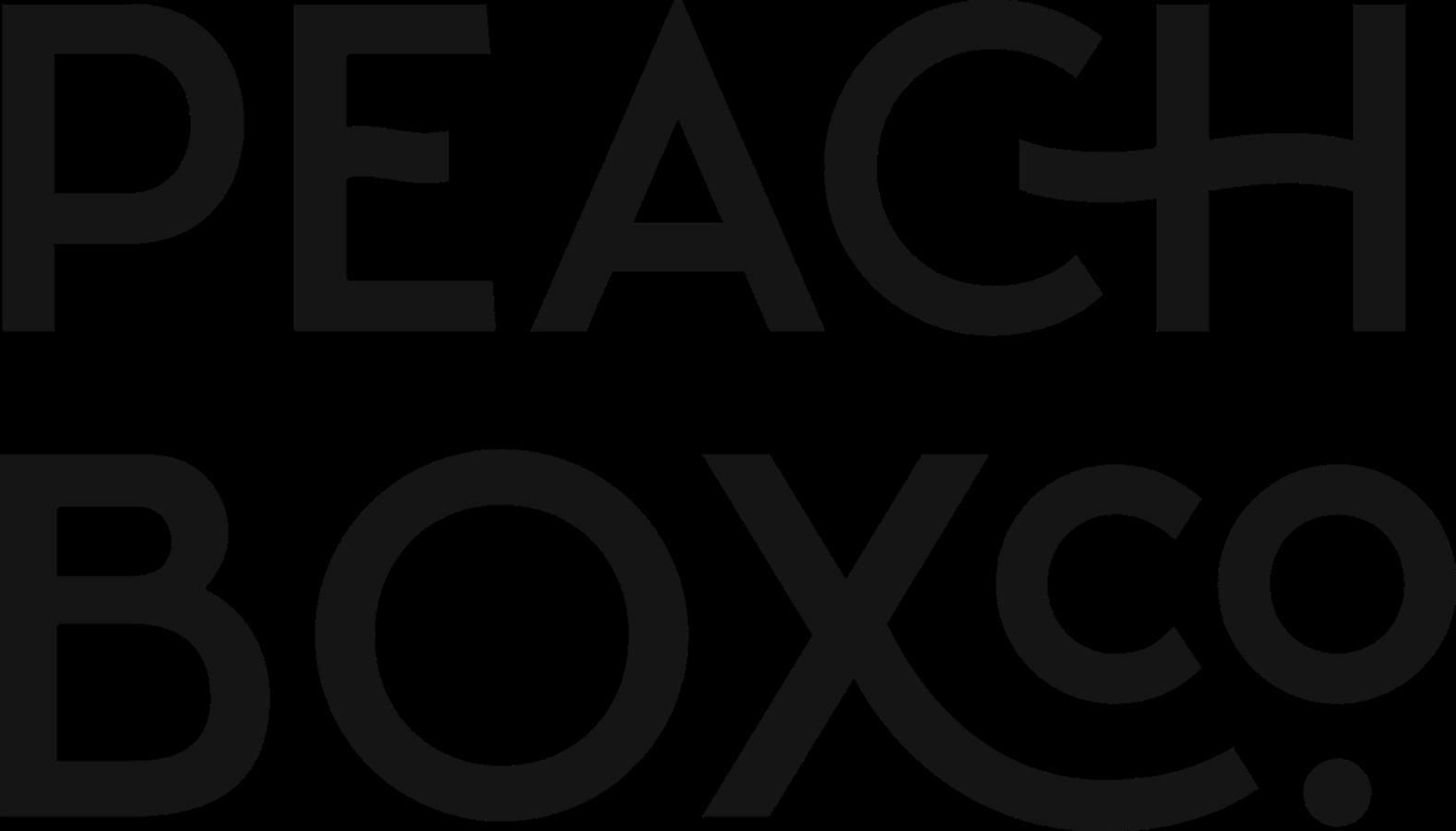 W A Y S T O O R D E R F R O M W W W . P E A C H B O X C O . C O M ORDER NOW O N L I N E A T P E A C H B O X C O . C O M E M A I L H E L L O @ P E A C H B O X C O C O M B O O K A C A L L N O W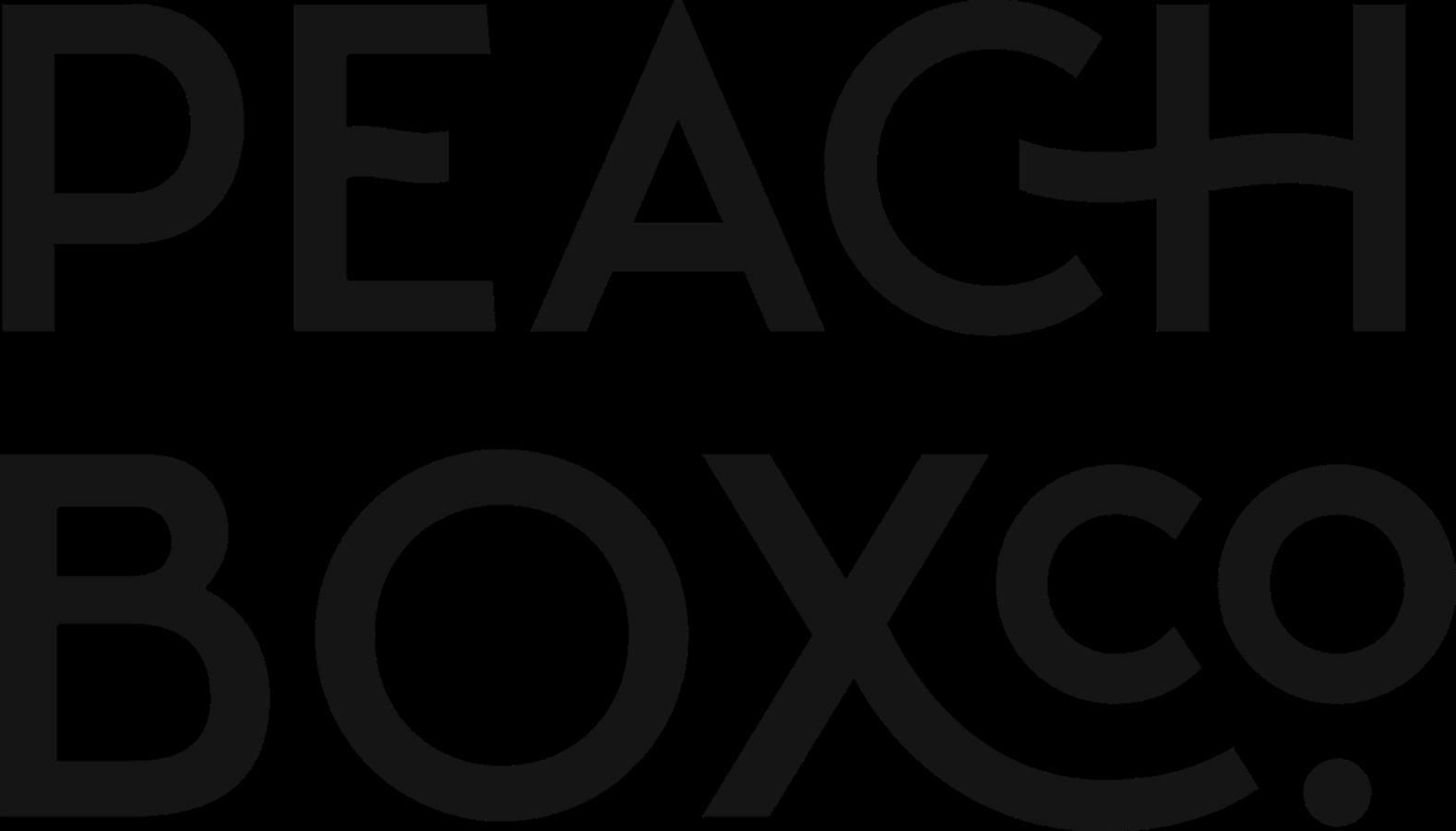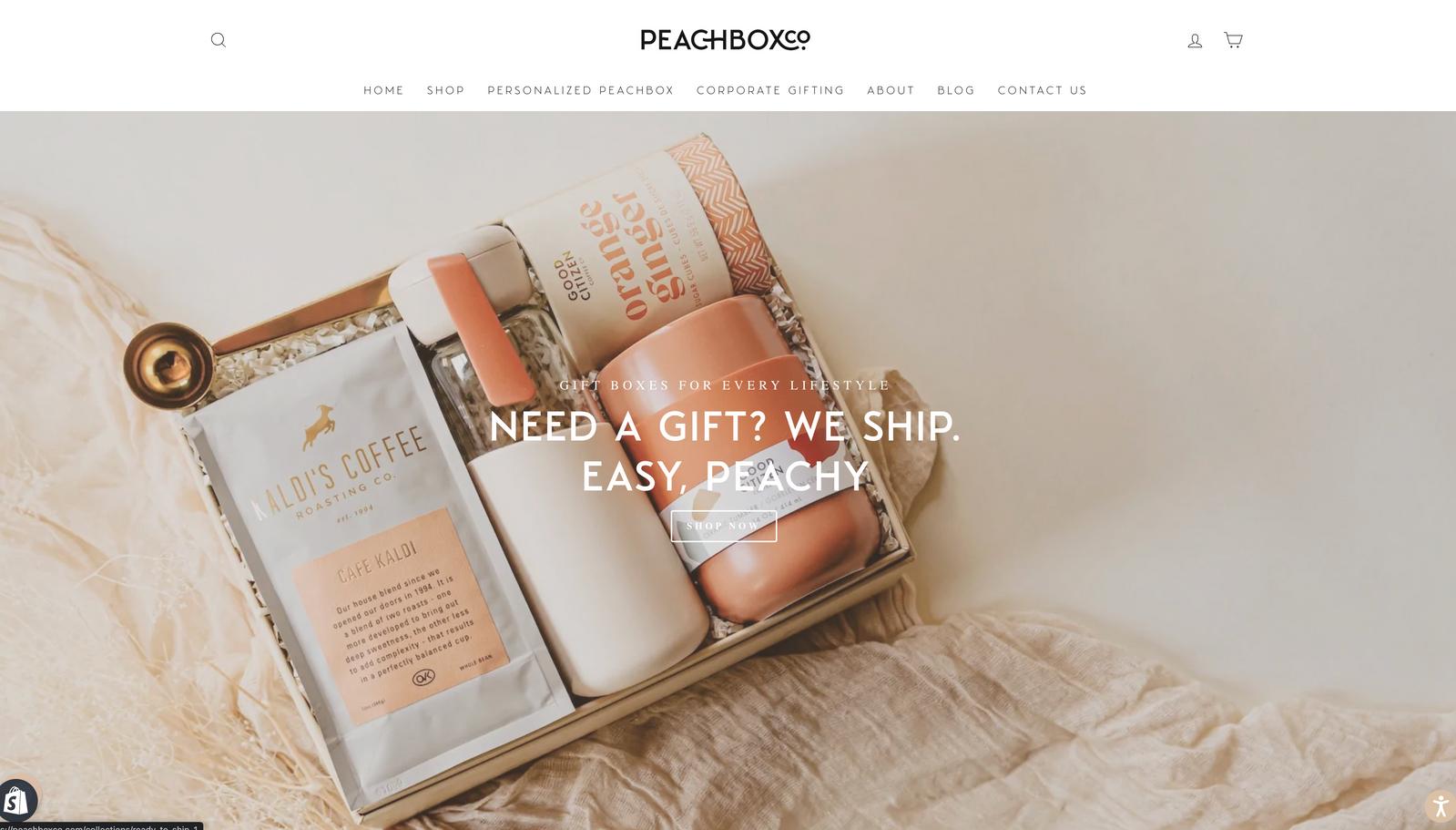 THANK YOU! @PEACHBOXCO