The Performing Arts Issue
Fount of Engagement: Klyde Warren Park at
10
WHERE FASHION ART DINING CULTURE COMMUNITY INTERSECT
MARK DI SUVERO, AD ASTRA 2005, NANCY A. NASHER AND DAVID J. HAEMISEGGER COLLECTION.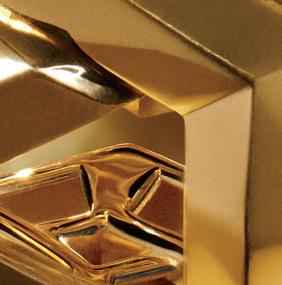 CARLYLE COLLECTION NORTHPARK CENTER 469 232 4500
davidyurman.com
ERIN DALLAS' ORIGINAL REAL ESTATE INFLUENCER TM TM 214.520.8300 ERINHOME.COM "WE COULDN'T HAVE DREAMED OF A MORE POSITIVE EXPERIENCE!" JULIE, HOMEOWNER
December 12 – December 24
Home Alone, S'mores & Sips
December 12 | Doors @ 5pm, Movie @ 6pm
Monday Movie night surrounded b y downtown views. Enjo y Po pcorn, Home Alone -themed cocktails, and a S'mores Bar amongst twinkling holiday lights.
9th F loor Law n
Donations & R SV P via thompsondallas. c om $15 Charitable Donation
Holiday Pie 101 with Chef Jeramie & Team
December 15 | 6-8pm
Executive Chef Jeramie Robison invites you into his kitchen for an evening of mer ry making, pie-baking, and wine-drinking. Box up your pie and take it home for the holidays.
4th F loo r
T ickets via thompsondallas. c om $50pp
Brunch with Santa + Catbird's Cowboys
Mozart Christmas Dinner at Catbird
December 13 | 6-8pm
Enjo y a wine-paired dinne r by ou r executive chef team, and a performance from Mozart In T he Bar, featuring members of Dallas S ymphony Orchestra. All amongst Catbird's beloved holiday déco r.
Catbird
R ese rv a tions open 11/29 via c a tbi r ddallas. c om $170pp
Christmas Cookie Decorating & Live Holiday Jazz
December 16 | T imeslots between 3-5pm
Little ones are invited for a magical afternoon of cookie decorating. Our culina ry team will take care of ever ything while moms & dads enjo y Live Holiday Jazz in the bustling lobb y. Th e wine's on us.
T hompson Lobby
T ickets via thompsondallas. c om $20/child + Toy Drive