TIGARD CHAMBER OF COMMERCE | BUILDING BUSINESS. GROWING TOGETHER. | TIGARDCHAMBER.ORG TIGARD SHOP LOCAL LOCAL Businesses that invest in success!Tigard's success! Pages 31-47 2023-24 BUSINESS AND COMMUNITY GUIDE
www.tigardchamber.org CHAMBER 1 Universal Plaza 9100 SW Burnham St, Tigard, OR 97223 www.tigardfarmersmarket.org SNAP Matching and Double Up Food Bucks programs available to make your dollars go farther for fresh fruits and veggies! Market Sprout Kids Club Events Come Find "Moo Moo" and More! Every Sunday: 9 A.M. – 1:30 P.M. May - October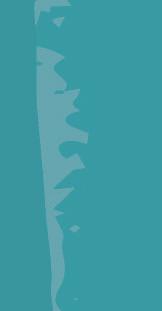 www.tigardchamber.org


PRODUCED BY
WELCOME TO TIGARD!
Tigard Chamber of Commerce
12345 SW Main St.
Tigard, OR 97223
PHONE: (503) 639-1656
10:00 am - 4:00 pm, M - F
PUBLISHED BY
PROJECT MANAGEMENT + SALES
ART DIRECTION + GRAPHIC DESIGN
ADVERTISING + EDITORIAL ASSISTANT
WWThroughout the year we have amazing community events that you will want to experience.
ON THE COVER:
4 TIGARD CHAMBER | 2023 | www.tigardchamber.org
Pamplin Media Group PRESIDENT PAMPLIN MEDIA GROUP
• • • •
Heidi Lueb
Megan De Salvo
BUSINESS & COMMUNITY GUIDE AVAILABLE AT TIGARDCHAMBER.ORG
SHOPPING, THINGS TO DO & ENTERTAINMENT
While you're out seeing the entertainment, try new foods and drinks
A useful resource for finding the businesses you're looking for
www.tigardchamber.org | 2023 | TIGARD CHAMBER 5 25-29 Learn what the Chamber does for business and community 6-11 12-14 21-24 30 31-47 CONTENTS Discover Tigard's past history and how things have developed over the years Get information about Tigard's schools and transit centers 15-17 Tigard has multiple options for quality senior living and health care 18-20
Parks, green spaces, shopping local and farmer's market
BUSINESS LISTINGS BY CATEGORY & BUSINESS NAME
ANNUAL EVENTS
& DOING BUSINESS IN TIGARD NEIGHBORHOODS & HISTORY PARKS & GETTING OUT
&
HEALTH & SENIOR LIVING
WORKING
SCHOOL
TRANSPORTATION LIBRARY,
Tigard's Shining Stars, Explore Downtown Tigard Events, and More!
2023-24 BOARD OF DIRECTORS
TOM ENGEL
MICHELLE CHENEY
TANYA CHRISTENSEN