Da Artisti Studio
Next edition May 25
Paying the price to live in paradise
By Fred Sherwin The Orléans Star
As the saying goes, everything in life has a price tag and for residents living along the Ottawa River near Cumberland Village, the price of living at the edge of a river with some of the best sunsets anywhere in the city is the occasional flooding.
"It's the best place in the world during the summer," says Leo Lane resident Dan Larivée. "Even though we have to deal with this for a week or so, during the summer we're right by the water and we can enjoy the rest of the year. It's like a little paradise."
There have been three major floods along the Ottawa River in the past five years. Once in 2017. Once in 2019. And again this spring.
The worst flooding occurred in 2017 when the loss of municipal services forced the residents living on Leo Lane, Morin Road and Boisé Lane to evacuate their homes for over a week. The flooding was bad in 2019 as well, but most of the residents were able to remain in their homes. This year's water levels are about a metre below the high water mark three years ago.
Still, it's enough to cover the lower part of Leo Lane in a metre and a half of water and turn four homes on the street into islands. A number of homes on nearby Morin Road and Boisé Lane were also surrounded by water as recently as this past Monday. Since then, the water has begun to recede.
When you live along a river, you live at the mercy of that river. It's the same along rivers everywhere, but especially along rivers that have a large number of tributaries and where the spring melt and rain in late April and early May can exacerbate the situation.
The real culprit this year – as in years past when the Ottawa River has flooded its banks – is Mother Nature.
If it hadn't been for five straight days of rain last week, the river would have stayed – at least for the most part – out of harm's way.
But then the rain came and the water started inching higher and higher as the local conservation authorities raised their level of concern from a "flood statement" to a "flood watch" and finally a "flood warning".

CONTINUED ON PAGE 2
May 11, 2023 • Volume 37, No. 25
Reserve your table today by calling 613-824-5557 2095 St. Joseph Blvd., Orléans | www.turkishvillage.ca Mother's Day is almost here - celebrate Mom by taking herout for a sumptuous meal at Turkish Village. Don't wait - make your reservation today!
•
Just minutes away in the heart of Cumberland Village Where creativity is embraced and experiments are celebrated. Located at 2565 Old Montreal Rd. in the heart of Cumberland Village | 613-833-2565 | www.daartisti.com | SEE STORY ON PAGE 13 Fuzed glass classes and workshops for groups and individuals. 5369 Canotek Rd. 613-841-7867 • www.stitchco.ca
Dan Larivée ferries his neighbours, Mike Potvin and Jacinthe, to their car on Leo Lane. FRED SHERWIN/PHOTO
Gallery
COMMUNITY BRIEFS
Accused faces several charges in connection with home invasion
ORLÉANS – A South Fallingbrook man in his mid-50s faces several charges in connection with a home invasion that took place on Neptune Way on April 17 and an attack on a nearby home on Frenette Street earlier in the day. The accused, who also lives on Neptune Way, has been charged with one count of break and enter with intent to commit an indictable offence, possession of a dangerous weapon and for causing willful damage to property exceeding $5,000. The accused fired several five-inch nails into the home on Frenette Street through the front door before climbing back into his van and proceeding to the home on Neptune Way where he fired seven nails through the garage door – striking and damaging the car inside – before firing several more nails through the window of the front door. He then broke into the house where he was met by the shocked owners who somehow managed to calm him down after he which he left and drove away. The police who had been alerted to the earlier incident were already in the area and made a quick arrest. After spending a night in jail, he was released into the care of his wife and parents who had to put up $5,000 each as security. According to the conditions of his release, he is not allowed to leave the house unless accompanied by one of the sureties and he can't go with 100 metres of either of the houses he attacked.
Orléans photog wins Yousuf Karsh Lifetime Achievement Award
ORLÉANS – Orléans photographer Claude Brazeau recently received the Yosuf Karsh Lifetime Achievement Award named after legendary portrait photographer Yosuf Karsh who is perhaps best know for his black and white portrait of Winston Churchill. Brazeau was also named as the 2023 Portrait Photographer of the Year by the Professional Photographers of Canada. "This is such an honour. As a portrait photographer, to come back home with the 2023 Portrait Photographer of the Year award AND the Yousuf Karsh Lifetime Achievement Award is especially meaningful," says Brazeau. "Yousuf Karsh has been such a major influence in my career as a portrait photographer."
Orléans Lions support local Jumpstart program
ORLÉANS – The Orléans Lions Club recently presented a cheque for $300 to the Innes Road Canadian Tire store in support of their Jumpstart program which provides grants, resources and equipment to kids in financially challenged families to help them participate in sports and activities. The Orléans Lions are a local service club that organizes various fundraising activities to support local charities. Upcoming events include their annual spaghetti dinner on June 9 and a Classic Car Show in the Place d'Orléans west parking lot on June 17.
Third flood in five years fails to dampen residents' spirits
Continued from page 1
For long time residents like Dan Larivée and Mike Pilon who have lived on Leo Lane for 21 and 17 years respectively, it's old hat. For others like two couples who have bought houses on the quiet cul-de-sac in the past two years, last week's flooding came as bit of a shock as well as a reality check.
Neither couple wished to be interviewed for this story.
After the flooding in 2017, Pilon jacked up his house nearly eight feet and put in a basement to be used as a sort of holding tank when the flooding gets too high.
Larivée and the couple who lived next door to him invested in a large cofferdam in case the river rose again, which it did
in 2019. The cofferdam, which is a large tubular material that you fill with water to act as a dam, worked relatively well, but it deteriorates with age so it is no good now.
Both Larivée and Potvin expect the river will continue to recede over the next few weeks and their properties will once again return to the idyllic oases they are during the summer – after a little cleaning up, of course.
"By June it will back to normal," says Potvin."I love the river. I've always lived on the river and it's our home. It's an unbelievable spot."
Despite the occasional flood, neither Potvin nor Larivée plan to sell their homes anytime soon. "It's not for sale," says Larivée with a smile.
2 • May 11, 2023 • Volume 37, No. 26
Constituency Office 255 Centrum Blvd., 2nd floor Orléans, ON K1E 3W3 marie-france.lalonde@parl.gc.ca 613.834.1800 CANADA Marie-France LALONDE MP/Députée Orléans Here to help YOU! /LalondeMF MFLalondeMP.ca
This is one of four homes on Leo Lane near Cumberland Village that was completely surrounded by water during the recent flooding along the Ottawa River. FRED SHERWIN PHOTO
Queenswood Heights loses one its founding residents
By Fred Sherwin The Orléans Star
Orléans lost another true pillar of the community last week with the passing of long-time Queenswood Heights resident Al Tweddle. After a spirited battle with gall bladder cancer, he passed away at home on Monday, May 1, surrounded by his family.
Al, along with his late wife Helen, who passed away in 2018, were two of the earliest movers and shakers in Queenswood Heights.
Raised in Toronto, Al and Helen moved to Ottawa in 1961 where they dedicated their lives to raising their five kids and building the community around them.
As one of the first residents in Queenswood Heights, Al played a pivotal role in shaping the neighbourhood and helped create a number of local parks, including Racine and Kinsella Park. He was instrumental in expanding the number of outdoor rinks in the community and helped maintain different rinks for more than 50 years. He was also instrumental in building the Queenswood tennis courts.
Perhaps Al will best be remembered for his work with the Friends of Petrie Island. He was a founding member and volunteered hundreds of hours of his time to the organization which is responsible for creating the many nature trails on the island.
Over the years, Al received a number of honours including the Mayor's City Builder Award and the road that runs between Hwy. 174 and Petrie Island was named in his honour in 2021. The picnic area near the west beach was also named after him.

While Al could often be found maintaining any one of Queenswood Heights' outdoor rinks during the winter, he could just as often be found manning the Friends of Petrie Island interpretation centre during the rest of the year.
For over 50 years, Al was a tireless worker and a dedicated volunteer who was deeply proud of his community.
Al will be lovingly remembered by his sister Barb, his children Steve, Debbie, Sue, Mark and Terrie, their spouses, his three grandchildren and his great-granddaughter Aurora.
Al Tweddle receives the road sign bearing his name after the section of road between Hwy. 174 and Petrie Island was named in his honour and (right) he holds his framed certificate after receiving the Mayor's City Builder Award. PHOTOS SUPPLIED
May 11, 2023 • Volume 37, No. 26 • 3 Call now to book your winter heating STAY SAFE. STAY WARM. INVEST IN A NEW FURNACE THIS WINTER. Fully Bilingual Service. We service all makes and models. (613) 830-1661 • (613) 835-2658 J.G. LEMAY
Heating & Air Conditioning Book Your New Furnace Installation Now to Avoid Being Left In the Cold Furnaces by www.keeprite.com • High-Ef ciency Oil and Natural Gas Furnaces • Electric Furnace Installation, Repairs and Service • Humidi ers, Air Cleaners and Thermostats Installation and Servicing • Central Air Installation and Servicing from $399 Installed
J GL
dbkottawa.com • 613.834.1796 CALL TO BOOK YOUR APPOINTMENT TODAY! 2035 Lanthier Dr., Orléans (Near Innes and 10th Line)
A broken system
Unless you've been away in another country or on another planet, you have probably heard about the home invasion that took place in Fallingbrook earlier this month. A man in his mid-50s fired several nails from a nail gun into not one but two homes and threatened to seriously injure one of the couples whose home he broke into.
Well, here's the rest of the story. After spending a night in jail, the man (and I won't say accused or alleged suspect because he quite clearly committed the crimes in question) was released and allowed to go home on the condition that he can't go out in public unless escorted by a family member. That's it. He didn't even have to undergo a psychiatric assessment before being released.
He was also told that he couldn't go within 100 metres of either of the two houses he targeted, one of which is on the same street he lives on.
The reasoning for what any normal person might consider to be the somewhat lenient terms of his release is that he had never done anything like this before and therefore he likely won't do it again. Of course, the flip side to that is that he has already done it once, and he could possibly do it again because, those far, no one has been able to figure out why he did it in the first place, or even bothered to ask why?
If by now you're thinking this is crazy tunes, you're probably not alone. According to people who were in the courtroom, he showed up for his second court appearance sporting a brand new haircut and wearing what looked to be a brand new suit. His demeanor was that of a man who knew the system was on his side.
The victims in this case are still shaken up and likely will need to go through some form of therapy to even begin to feel safe in their own neighbourhood again. And that's not even taking into account the damage done to their property. One couple needs to replace both their garage and front doors which were severely damaged and get their car repaired after it was hit by several of the nails fired by the assailant.
The other couple needs to get the holes repaired in their walls after the man fired several nails through their door.
While it is not yet known whether the accused will have to pay any sort of financial reparations, don't hold your breath. Nor will he likely face any time in jail.
In all likelihood, he will be ordered to undergo psychiatric treatment, and once his doctor gives him the thumbs' up, he will be able to resume the life he had prior to the attacks, albeit on some sort of medication, meanwhile his victims will never truly feel safe again.
And there you have the justice system in Canada in the year 2023, where the victims end up paying way more for the crime that took place than their attacker ever will.
– Fred Sherwin, editor
Fredrick C. Sherwin, Editor & Publisher fsherwin@orleansstar.ca
The Orléans Star is a bi-weekly publication distributed to 44,150 residences in Blackburn Hamlet, Orléans and Navan. The newspaper is locally owned and operated by Sherwin Publishing Inc., 745 Farmbrook Cres., Orléans, ON. Inquiries and delivery issues should be sent to info@orleansstar.ca.
OCDSB makes 'ridiculous' decision to ban uniformed police from schools
School boards are an essential part of Ontario's education system. They are responsible for delivering high-quality public education to more than two million students in over 4,000 schools across the province. They also play a vital role in ensuring that schools reflect the needs and values of their local communities.
I'm proud to have been a Catholic School Board Trustee for Orléans-Cumberland from 20062010.
School boards in Ontario are currently facing many challenges. They are having to deal with complex issues, such as: funding gaps from the Ontario government, curriculum changes, equity and inclusion, mental health and well-being, and the aftermath of the COVID-19 pandemic.
While trying to address these challenges, school boards simultaneously need to balance the interests and expectations of parents, students, teachers, staff, and the government; this is no easy task.
However, recently, we have seen school boards across Ontario, including the Ottawa Carleton District School Board, focusing their efforts into matters that don't provide support to teachers and students for better learning outcomes. We need school boards to get back to core priorities and not
on distractions that don't improve our children's education.
It's important that school boards have active and informed participation from the public. They need parents and community members who are engaged in their children's education and who support their schools.
This is why it's ridiculous for the Ottawa Carleton District School Board to ban police, in their role as parents, from wearing a police uniform or arrive at a school in a police vehicle.
It seems to me addressing any mistrust or fear of police by some will require being exposed to police in positive settings. This can't happen if you don't let them in.
We need our school boards in the news for groundbreaking programs, excellent test scores, athletic excellence and the amazing achievements of our kids and their teachers, not for the newest trend in dividing us as a society.
School boards matter because they shape the future of our kids. They influence the quality of education that our children receive and the skills and values that they develop. Let's get back to addressing the actual challenges our children and teachers are facing in classrooms so that they can all prosper.
4 • May 11, 2023 • Volume 37, No. 26
Stephen Blais
Queen's Park Corner
www.orleansstar.com
Great music and fantastic food in the Big Easy
It's official, New Orleans is now my favourite city in the world. Or at least it is during the last weekend in April and the first weekend in May when the New Orléans Jazz and Heritage Festival is held.
For those of you who don't haven't heard of the festival, it is the second-biggest draw in the Big Easy behind Mardi Gras. It also happens to be the most eclectic music festival in the world.
The name might say "Jazz and Heritage Festival", but jazz is just one part of it. There's also blues, world music, latin, gospel, cajun, blue grass, zydeco, country, folk, rock and rap. There's even North American native pow wow music.
The festival had been on my bucket list for years before I finally went for the first time last year and it was everything I had hoped for and then some.
Probably because not only is it the most eclectic music festival in the world, it also has the best food of any festival in the world with po' boy sandwiches, gumbo, crawfish étouffée, jambalaya, bread pudding with whiskey sauce and much, much more.
But back to the music. I actually went to the first weekend which was Friday, Saturday and Sunday. The second weekend is four
Up Front
Fred Sherwin
days long from Thursday to Sunday.
The weekend I was there I got to see more popular artists like Lizzo and Ed Sheeran along with legends like Taj Mahal, Irma Thomas and Little Freddie King.
The highlight performances, at least for me, was Cristone "Kingfish" Ingram, who has to be the best guitarist in the world, Big Freedia, who is a New Orléans icon and pretty well impossible to describe, and the Tedeschi Trucks Band.
The surprise of the festival was a female singer named Maggie Koerner, and if you've never heard like I didn't before I saw her, you should definitely look her up on You Tube.
The best part about going to the Jazz Festival, like any music festival, are the surprise acts you chance upon while going from one headline act to another. My favourite day this year was Sunday because
their weren't any big name acts besides the Tedeschi Trucks Band and they closed the main stage. In the seven hours leading up to their set, I saw great band after great band. Everything from a second line brass band to the most amazing Latin band I've ever seen that came all the way from Puerto Rico. And to that Lil' Nathan and the Zydeco Big Timers,
And you have all the makings of a great day at any music festival.
Best of all, the festival runs from 11 a.m. to 7 p.m., which means you have the rest of the night to enjoy all that New Orleans has to offer. And trust me, during the festival, the city has a lot to offer and I'm just talking about all the live music that can be found in clubs along Bourbon and Frenchmen Streets. I'm talking about all the shows that you can go to both during between the two weekends and at night.
A number of the acts do double duty by playing at the festival and then in clubs like Tipitina's, Fillmore New Orleans and the Howlin' Wolf, or theatres like the Saenger Theatre and the Joy Theatre.
One day, I was able to see five amazing harmonica players at an event outside the
New Orleans Jazz Museum. On other days, there was an outdoor festival at Louis Armstrong Park and another in Lafayette Square. It never stops.
As for the city itself, there is so much to see and do it boggles the mind, from riverboat cruises to swamp boat tours and everything in between.
Surprisingly, the number one attraction in the city is the National WWII Museum. I say "surprisingly" because you don't normally associate a war museum with New Orleans, but after spending a few hours in the museum myself you should understand what all the fuss is about.
And last but not least, there's the food. I must I am a bit biased because I love Cajun cuisines whether it's shrimp creole, blackened catfish, grilled oysters or jambalaya I love it all and the best Cajun food in the world can be found in New Orléans, including bread pudding and pecan pie.
So, if you ever go to one out-of-town music festival in your life, I can't recommend going to the New Orleans Jazz and Heritage festival strongly enough.
Go for the food, go for the nightlife or go for the history, but most of all, go for the music. I promise you won't be disappointed.
May 11, 2023 • Volume 37, No. 26 • 5
BOUL.STJOSEPH|ST.JOSEPHBLVD. CH. TENTH LINE RD. CH.INNESRD. AUTOROUTE174|QUEENSWAY CH. PAGÉ RD. Family Portraits All Day by Local, Professional Photographers ACTIVITIES 9:00 Wonder Woman Workout 10:00 Rose Tea and Trivia 10:45 Baking with Mom 11:00-3:00 Mother's Day Photoshoot with Maryn Devine 11:30/12:30 Mother's Day Brunch 2:00 Entertainment with Mimosa Bar 3:00 Colour Wheel Analysis 7:00 Movie: The Blindside MENU Quiches Pancakes and Waffles with Fresh Fruit Eggs & Bacon Mom-osa Bar PROUDLY CANADIAN www.allseniorscare.com RSVP to Emily Postma 613.914.1624 Friday, May 12th, 2023 9am to 3pm MOTHER'S DAY 2305 Pagé Road, Orléans, ON Everlasting Memories With Mom
Entire community will mourn loss of Queenswood Heights giant
Last week, we lost a legend when Al Tweddle passed away. Words can't express the deep sense of loss that so many of us feel. I feel gratitude for having known him and for his incalculable contribution in equal measure.
Al was a mentor, a community builder, a loving husband and father, a grandfather and great-grandfather, a rink volunteer for over 50 years, the man who started and led Friends of Petrie Island, a staple on the Queenswood Heights community association, founder and caretaker of the tennis club at QHCC, a chemical engineer, and so so so much more. To me, he was a cherished friend and a trusted advisor.
Al and Helen Tweddle leave a legacy in the community that they helped to build, and in their incredible children and their families. They are together again.
Al left everything that he touched better than when he found it. We are all so grateful for his selfless contributions to our
Transportation Master Plan can't forget South Orléans-Navan
community.
The world would be a better place if we all a little more like Al. My deepest condolences to his wonderful family and to all those whose lives he enriched.
Al worked hard on the projects that were close to his heart, until the last moment. Last month, I met him at his home to discuss the upcoming season on the island and in Queenswood Heights. His resolve was strong, and his mind was as sharp as ever.
I will miss him so dearly.
So, the next time you take a walk on Basswood Trail, play tennis in Queenswood Heights, buy a book at the Friends of the Ottawa Public, see a turtle basking on a log or book a barbecue site at Petrie, look up, smile, and think of Al and Helen. That warm sun you feel on your face - that'll be the Tweddles smiling right back at you. Goodbye, friend. And thank you from the bottom of my heart.
MORE THAN JUST SENIOR LIVING. IT'S
After a spirited debate at council on April 26, the city's Transportation Master Plan (TMP) Part 1 was approved. This plan will guide how we move through our city for the next 25 years.
After raising concerns about the lack of attention to rapidly growing areas of our City, like South Orléans, I worked closely with transportation staff to ensure that our community's needs will be addressed in Part 2, which will come in the latter part of 2025.
During the meeting, I presented three motions that were all approved. These included exploring ways to allocate increased funding to major infrastructure projects in areas of significant new development, paying particular attention to mobility deficits in growing communities, and including a section of Navan Road from Brian Coburn to the Blackburn Bypass in the Crosstown Bikeway Network.
But another win was the important conversation that took place at the council table about development vs infrastructure and
how the latter has not kept pace with the former.
The transit options currently available in South Orléans and the surrounding rural area are limited and often unreliable, resulting in long wait times. On a good day, a typical commute from South Orléans to downtown takes over 75 minutes one way. Although lands reserved for a bus-rapid transit corridor in South Orléans are owned by the city, they remain vacant due to an ongoing dispute with the NCC over the Brian Coburn extension. Additionally, the under-utilized park-and-ride facility in Chapel Hill South is not justified by the few routes available.
The current infrastructure for active transportation in South Orléans is also inadequate, with disconnected bike routes and a lack of walkable amenities and employment opportunities.
Every day we live the result of having so few options: traffic congestion—leading to longer commutes, increased emissions, and reduced quality of life.
6 • May 11, 2023 • Volume 37, No. 26
Located in your neighbourhood at 1980 Trim Road in Orléans. Wi l lowbend R etiremen t . co m Liette at Willowbend 613-907-9200 Book your tour today!
NEW LIFE. Our Orléans community o er residents a new path for living. Providing peace of mind and freedom, so you can focus on living your best life. • Join in for daily activities and social outings • Nutritious and delicious meal plans • 24-hour professional nursing care Independent Living, Assisted Living, and Memory Care
A
Local couple looking forward to living the 'VanLife'
(Tori Dark and Kevin Nault are about to embark on a trip across Canada aboard their newly converted camper van. In doing so they are joining hundreds of other couples who have taken up what is referred to in the culture as "VanLife". During their trip, the Orléans Star will publish a series of diary pieces from Tori allowing readers to follow the couple's journey. This is the first installment in that series.)
It feels like not long ago my partner, Kevin and I decided to pack up our lives and move into a van to travel the country. We were living in hot Centretown without any air conditioning on the third floor of our building in a bachelor apartment.
Waking up by the ocean and travelling from city to city sounded pretty great compared to hanging out in our living room all day during the various lockdowns. Little did we know how long the renovations would take and how hard it would be to leave our friends and family behind.
Having lived in Ottawa my entire life, going to Carleton University and settling down within 20 km from where I grew up, I never truly considered the option of leaving. My family and friends were in Ottawa, I had
a great job with the government, and I was happy following the same footprint as those around me. However, something was missing. Kevin had discovered VanLife online and pitched me the idea of a nomadic lifestyle. I thought it was a great idea in theory, but logistically it didn't make sense. How would we make money? Where would we live in the winter? How long would we be gone? All the same questions our families brought up when we bought our van/home-to-be.
In March 2021, we began our journey by moving out of our tiny bachelor apartment to live with family to save money. We began renovating our van in January 2022 in my parents' driveway in Navan and now, in spring 2023, we are gearing up for our departure.
Having to sell, donate or give away our material items was surprisingly freeing and I'm looking forward to living a minimalist lifestyle. Leaving the place we've called home for 29 years is another story.
As much as I am excited to travel, meet new people and see our beautiful country, I am equally nervous to miss Sunday night family dinners and game nights with our friends. I keep reminding myself that the best
experiences in life come with some discomfort.
With the new age of social media, FaceTime and group messaging, I we be able to feel the comfort of home while spreading my wings from St John's, Newfoundland to Golden, B.C. and all points in between.
I hope you will follow us through the ups and downs – mostly ups I hope – of what should be an amazing journey.
(You can follow Tori and Kevin at www.instagram.com/vanxiety_life/. Tori and Kevin are both former students at Cairine Wilson Secondary School, Class of 2012.)
May 11, 2023 • Volume 37, No. 26 • 7 Recreation, Cultural and Facility Services Apply today ottawa.ca/recjobs than just a job! More
Tori Dark and Kevin Nault plan to travel across North America in the converted Ford cargo van. FRED SHERWIN PHOTO
Relax, and Live With Us
Wateridge Village is a new community minutes from the downtown core. Close to Beechwood, the Montfort Hospital, and the picturesque Ottawa River Parkway.
Our buildings are a lovely 3-storey scale with elevator access and underground parking available. 10 spacious and bright suite layouts to choose from. Enjoy lowrise, maintenance-free living!
Book an in-person suite viewing today!
MOVE-INREADY
Leasing Centre
8 • May 11, 2023 • Volume 37, No. 26
– Fri: 12-7pm | Sat & Sun: 12-5pm 613-316-0224 | UniformLiving.com
1489 Hemlock Rd, Ottawa, ON Mon
Local cheerleading team earn silver medal at world championships
By Fred Sherwin The Orléans Star
A local cheerleading team representing the Flyers All-Starz Cheerleading gym recently made history be winning a silver medal in he U18 Level 5 division at the world cheerleading championships in Orlando, Florida.
Appropriately named Inspire, the team of 16 athletes aged 13 to 18 became the first Ottawa area cheerleading team to finish as high as second place at the world championships.
The prestigious competition was held from April 22-24 in Orlando with over 700 teams competing from over 20 countries.
The Inspire team's original goal was to simply make it to the final round of the competition, but to their amazement, they ended up standing in first place after the semifinals.
Although they couldn't hold on to their first place position, they did perform well enough in the final round to earn the silver medal. The team's coaches, Victoria Parlee and Makiya Plant, were thrilled by their athletes' history-making performance.
"We have been working with these young athletes for years to make them better and
stronger, and their effort has finally been rewarded," said Plant. "We have a fairly new program in the city and now we are on the map as one of the best teams in the world."
Cheerleading is a demanding and exciting sport that requires athletes to demonstrate strength, agility, and creativity in their performances. The Cheerleading Worlds is the most prestigious cheerleading competition in the world, bringing together the best teams from around the globe to compete against each other.
The small Ottawa cheer gym also had a second team called Fearless compete at the world championships,which placed sixth in the International Open Co-ed Non-Tumbling division after starting the final round in 13th place.
Flyers All-Starz Cheerleading is based out of Montréal. Their Ottawa gym is located in the Canotek Business Park. Their website can be found at www.flyerscheerleading.net.
Three of the Montréal-area teams were fortunate to win gold at the world championships given the organization a total if three gold, one silver and one bronze medal.
The Ottawa gym is holding open try-outs this Saturday, May 13.
The Flyers All-Starz U18 cheerleading team is the first Ottawa-area squad to finish as high as second place at the world championships. Team Inspire won a silver medal at world cheerleading championships recently held in Orlando, Florida. A second team also made the finals before ultimately finishing in sixth place. PHOTO SUPPLIED
Blue Spruce Antiques & Collectables
May 11, 2023 • Volume 37, No. 26 • 9
We have items from every era –come in and browse today! WE STOCK NEW FINDS REGULARLY, SO VISIT OFTEN!
(Between Innes & Colonial Roads)
Hi Orléans and Cumberland!
The snow is gone and it's finally starting to warm up! This is my favourite time of year as we catch the fleeting beauty of the cherry blossoms, magnolias and lilacs. It also marks the beginning of construction season, which can be a real headache while work is ongoing, but always pays dividends afterward. Whether it's Bell and Rogers upgrading their network in front of your house, or the repaving of streets like Tompkins, St. Georges, Wayside or Canaan – we'll start to see major infrastructure upgrades coming to our area. It is more important than ever that we are investing in resilient and reliable infrastructure, and that's exactly for what I am going to continue to advocate.
Market season is around the corner!
Flooding in Cumberland
I've made several trips to the areas in Cumberland affected by the high-water levels of the Ottawa River. Each visit had no set agenda, but the mission was clear: To connect and to provide relief.
During the week of April 1st, with waters rising to a critical level, some homes were becoming surrounded by water, and for some, basements were flooding. But this community is resilient. We came together quickly to help neighbors in need. Together, we moved mountains of sandbags.
Have you signed up for our newsletter yet?
I publish an e-newsletter every two weeks with information about what is happening in our community. It's a great way for us to stay connected.
Sign up for our newsletter at www.matthewluloff.ca
Here are the opening dates of our local markets:
• Orléans Farmers Market
May 25th at the Ray Friel Recreation Complex
• The Original Navan Market
May 28th at the Navan Fairgrounds
• Cumberland Spring Market
June 3rd at RJ Kennedy Arena
Are you hosting an event?
A fundraiser?
Send me the details at matt.luloff@ottawa.ca
and I'd love to join you!
Volunteers arrived with trucks, shovels, wheelbarrows and sheer will. We moved hundreds of sandbags and delivered them to homes that were most at risk. Some already had water going into the basement. We built new sand walls, we fortified existing ones and created new stockpiles of sandbags where they were needed the most.
Human chains were created to move sandbags quickly, but what I'll remember most is the bonds that were formed to help our fellow neighbours.
Special thank you to all who answered the call to help protect homes in Cumberland, including the Cumberland Ontario-Community Association, offduty firefighters from Station 72 in #Cumberland, my pal Catherine Kitts, Michaël Srogosz-Bolduc, friends, neighbours, and our youngest volunteers for keeping
our spirits high while we were moving sandbags. Thank you also to Papa Johns for donating pizzas to keep our volunteers well fed. You continue to support the community.
Together, we're going to get through this.
How can we help?
My team and I are always ready to serve you.
Best way to reach us? Send an email to matt.luloff@ottawa.ca or call 613-580-2471
10 • May 11, 2023 • Volume 37, No. 26 NEIGHBOURHOOD UPDATE
Councillor, Ward 1 Orléans East-Cumberland (613) 580-2471 // Matt.Luloff@ottawa.ca // www.MatthewLuloff.ca
Still plenty of options left for would-be summer campers
STAR STAFF – Parents looking for a day camp to send their kids to this summer still have plenty of options to choose from – although many of the spots are going fast.
The City of Ottawa recreation department has a number of day camps available for kids from pre-school to pre-teens.
Kids aged four and five can opt for the Fun and Friends Energy camp, which provides youngsters with a variety of activities including arts and crafts, games, sports and special events.
The are still spots left in August at the Aquaview Community Hall on Aquaview Drive in Avalon. The cost of the week-long camp is $186.26.
Pre- and post-care is also available for a nominal fee.
Kids aged 6 to 11 can attend any one of a series of adventure camps being held at Emily Carr Middle School in Blackburn Hamlet, or the adventure plus camps being
held at the R.J. Kennedy Community Centre in Cumberland Village. The cost is $175 and $158 respectively.
There's a dodgeball adventure camp for kids aged 6 to 11 being held at the South Fallingbrook Community Centre from July 31 to Aug. 4 that still has spaces available. The cost is $208.
Spaces are also available for the fortnite adventure camp at Fallingbrook Elementary School from July 31 to Aug. 4. Participants will learn basic construction skills: shelter building, knots, maps and compass and more. They will then have the opportunity to defend their territory and challenge their enemies in NERF® battles.
Kids aged 11 to 14 can still register for the Game Toon Factory camp being also being held at Fallingbrook Elementary School from Aug. 14 to 18, where they will learn essential animation principles to create animated characters, then bring them to life.
The cost is $280.
Kids age 8-11 who enjoy Minecraft can join a Minecraft camp at being held at Fallingbrook Elementary School from July 4-7 or July 10-14. The cost is $140.
There's a multi-sports adventure camp being held for kids age 6-11 at the Blackburn Hamlet Community Hall from July 31 to Aug. 4, and the Bob MacQuarrie Recreation Centre from Aug. 28 to Sept. 1. The cost is
$208.
Kids aged 8 to 10 can attend the Pokémon camp being held at the Blackburn Community Hall from July 17 to 21. The cost is $280.
There are still spots available in the Pottery and Dance camp being held at the Shenkman Arts Centre for kids aged 9 to 12. Dates vary. The cost is $300 which includes pottery materials.
Millennium Park will be the site for the city's Soccer and Adventure camps for kids aged 6 to 12. Dates vary. The cost is $208 per week.
The Splash Wave Pool on Ogilvie Road will be holding a series of Swim Explorer one-week camps all summer long. The cost is $197 per week.
The city will also be running a number of virtual art camps via Zoom including Drawing and Painting, LEGO® and Cartooning and Comics. Other virtual camps include the World of Video Editing for kids aged 9 to 14, Hip Hop Dance for kids aged 7 to 12; and Virtual Animation for kids aged 8 to 12. For details on all the summer camps being
CONTINUED ON PAGE 13
May 11, 2023 • Volume 37, No. 26 • 11
2023 SUMMER CAMPS LOCATION: Fallingbrook Community Elementary School WEEKS: July 4-7, July 10-14 July 17-21, July 24-26 August 2-4, August 8-11, August 14-18 CAMPERS: 5 to 9 years of age HOURS: 9:00am – 3:30pm COST: 3-day camp week – $195 4-day camp week – $260 5-day camp week – $325 WELCOME TO ORLÉANS SUMMER CAMP! A summer filled with fun, creativity & exploration awaits your child! REGISTRATION IS NOW OPEN! oscamp.ca | info@oscamp.ca | 613-776-1260 SUMMER 2023 IS GOING TO BE A BLAST!
2023 SUMMER CAMPS
12 • May 11, 2023 • Volume 37, No. 26
OST, Flava Factory join forces for Summer Intensive camp
If you are between the ages of 13 and 17 and have an interest in musicals as either an actor or a dancer then the Ottawa School of Theatre (OST) has a summer course that you may want to consider.
The Teen Musical Summer Intensive is being conducted in collaboration with the Flava Factory at their studio located at 1076 Wellington St. West from Aug 14-18. Classes will be held each day from 9 am to 4 pm.
Working with an OST acting and music instructor for half the day and a Flava Factory dance teacher for the other half, students will work together to create a musical theatre intensive with a strong focus on hip hop dance for presentation in the Great Canadian Theatre Company studio on Friday Aug. 18 at 3 p.m. Friends and family members are welcome to attend.
Students will enjoy a summer experience that is rewarding, enriching and challenging; that is focused on encour-
aging participation, and trying out new skills in an intensive environment.
There is also space available in the Design Stream of the Stage a Play Teen Intensive, taking place at the Shenkman Arts Centre from July 31 to Aug. 4. Two groups of teens will work together with theatre professionals to design and stage a play on the final day.
For more information or to register visit ost-eto.ca or call 613-424-3678.
Still
plenty of options left for young summer campers
Continued from page 11
offered by the City of Ottawa's recreation department visit register.ottawa.ca.
If your child has an artistic flair, there are a number of day camps being offered by the various partner organizations at the Shenkman Arts Centre, including the Ottawa School of Art, the Ottawa School of Theatre, the Gloucester Pottery School and the City of Ottawa. For more information, please visit shenkmanarts.ca.
Orléans Summer Camps will be running a series of three-day, four-day and five-day camps at Fallingbrook Elementary School from July 4 to Aug 18 for kids aged 5 to 9. Costs vary from $195 for the three day camp to $325 for the five-day camp. Activities will include art projects along with in and outdoor play.
Elsewhere, the Petrie Island Canoe Club still has spots available in the two-week introduction to sprint canoe/kayak beginner camp for kids/youth ages 8 to 14 and their eight-week long U14 Learn to Train sprint camp. The cost for the two week camp is
$515 for the nine day session and $570 for the 10 day session. The cost for the eightweek camp is $1,595. For more information visit petriecanoe.ca.
When it comes to finding the right day camp for your son or daughter, it pays to explore what's available, but don't explore too long – it might be gone before you find it.
May 11, 2023 • Volume 37, No. 26 • 13
2023 Annual General Meeting Notice
Please join us to see how we've supported our community with our programs throughout the year.
We also encourage you to stay with us afterwards as we celebrate our 35th anniversary with food, refreshing drinks, face painting and more.
Monday Lundi
St. Helen's Fine Art Fair to benefit young artists
STAR STAFF – The St. Helen's Fine Art Fair is back later this month, but this time, besides benefiting all the artists who take part in the event, it will also benefit the next generation of fine artists.
On Saturday, May 27, between 15 and 18 artists will be displaying their work at St. Helen's Anglican Church which is located at 1234 Prestone Dr. in Queenswood Heights in the hope of landing a sale or two – or maybe even three.
support for affordable housing projects as well as the Young Artists Initiative (YAI) which invites young, budding artists to engage with established artists to learn what inspired them in their creative journeys.
St. Helen's invites all youth to attend and get to know the artists and their work by following the Art Fair on Facebook and Instagram.
Many of the artists are making a return visit to the art fair this year after creating new works of art which they will entice buyers looking for that one special piece of art that will enlighten their home or make a very special gift for someone important in their lives.
Last year, 15 local artists participated in the fair and took home over $2,800 in sales and St. Helen's was able to donate $1,220 to the Anglican Church's support of Ukrainian civilians displaced by the war.
This year's proceeds will go toward
Avis — Assemblée générale annuelle 2023
Rejoignez-nous pour voir comment nous avons soutenu notre communauté avec nos programmes au cours de l'année.
Nous vous encourageons également à vous joindre à nous pour célébrer notre 35e anniversaire avec de la nourriture, des boissons rafraîchissantes, de la peinture sur visage et plus encore.
You can view the artists' galleries at www. sthelensartfair.ca and follow on Facebook at www.facebook.com/sthelensartfair and Instagram at @sthelens.artfair. 29 MAY | MAI 17:00
613-830-4357 105-240 boul. Centrum Blvd. crcoc.ca
SATURDAY, MAY 13
MOTHER'S DAY TEA presented by the Rotary Club of Orléans at the Roy G. Hobbs Community Centre, 109 Larch Cres. in Chatelaine Village. From 12 noon to 2 p.m. $30/person. For more info or to purchase tickets contact Mashooda Syed at 613-2550870, or go to rotaryteaparty.eventbrite.ca.
BRADLEY ESTATES COMMUNITY
YARD SALE starting at 8 a.m. All the streets north and south of Renaud Road, in the neighbourhoods of Bradley Estates, Spring Valley, Eastboro, Trailsedge.
PAINTERS
COMMUNITY BILLBOARD
SATURDAY, MAY 20
THE STRAY DOG BREWING COMPANY presents the Method of Stank in their latest installment of the SDBC Taproom Concert Series. Doors open at 8 p.m. The Stray Dog Brewing Company is located at 501 Lacolle Way in the Taylor Creek Business Park.
THURSDAY, MAY 25
ORLÉANS FARMER'S MARKET
from 11 am to 4 pm in the parking lot at the Ray Friel Recreation Complex on Tenth Line Road featuring local food vendors and producers.
SATURDAY, MAY 27
NAVAN LIONS WALK FOR DOG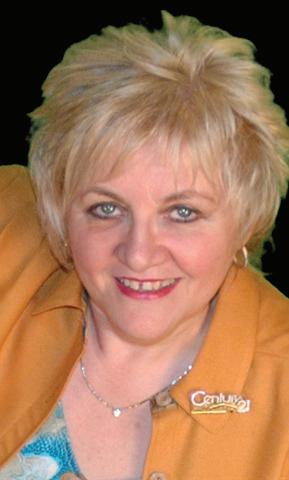 GUIDES – Meet under the domes on the Navan Fairgrounds. Registration begins at noon. 3km walk around the beautiful streets of Navan begins at 1 p.m. Stay after for Yappy Hour and free BBQ. Family-friendly event. All dogs must be on a leash.''
ST. HELEN'S FINE ART FAIR from 10 a.m. to 3 p.m. at St. Helen's Anglican Church, 1234 Prestone Dr., Orléans. This year's art fair is supporting the Young Artists Initiative. You can view the artists'
galleries at sthelensartfair.ca and follow on Facebook at www.facebook.com/ sthelensartfair.
GRANDMAS AIDING GRANDMAS will be holding a Plant & Garden Sale from 10 a.m. to 2 p.m., corner of Bearbrook and Innes in Blackburn Hamlet. Annuals, perennials, houseplants, crafts, baking and raffle. All proceeds to the Stephen Lewis Foundation Grandmothers Campaign, supporting African grandmothers raising a generation of children orphaned by AIDS.
May 11, 2023 • Volume 37, No. 26 • 15 BUSINESS DIRECTORY REAL ESTATE HOME RENOVATIONS •General Contractor• Residential services Francoisgeneralcontractor@gmail.com - Framing - Drywall - Flooring - Trim - Plumbing - Electrical - Floor/ Wall Tiling - Concrete - Parging - Decks - Fences - Windows - Doors - Drywall repairs - Deliveries Free estimates Fully insured www.inneskitchenrenos.com Pat Lavigne Flooring www.patlavigneflooring.com QUALITY & SERVICE FOR LESS! 613-292-6339 • 613-824-0860 1439 Youville Dr., Unit 4, Orléans Suzanne Robinson Bilingual Real Estate Broker CENTURY 21 Action Power Team Ltd. BROKERAGE Independently owned & operated Not intended to solicit already listed properties. Whether selling or buying,youdeserve THE BEST! Contact me any time at 613-291-2121 or suzanne@c21apt.com www.suzanne-robinson.c21.ca As a proud CENTURY 21® REALTOR®, I am 100% committed to providing the highest quality service possible. GENERAL CONTRACTOR PLUMBING CHURCH LISTING Please come and join us in worship and fellowship Weekly Sabbath Services (Saturday) at 1:00 p.m. PLEASE JOIN US FOR ENRICHING MESSAGES AND DISCUSSIONS. Please call or email for location 613-416-1533 or info@cgiottawa.ca www.cgiottawa.ca cogcanada Church of God International Canada LANDSCAPING • Hedge Trimming • Hedge Lowering & Shaping • Tree removal • Lawn mowing • Stump Grinding Call 613-859-7828 Web: precisionhl.ca HOME RENOVATIONS •Complete kitchen design & installation •Cabinet re-facing & countertops •Buy direct • Quality workmanship • & reliability SERVING ORLÉANS (613)620-2889 • (613) 834-1661 2269 Pagé Rd., Orléans, ON KITCHENS & RENOVATIONS Daniel Lavergne FREE ESTIMATES WINDOWS & GLASS
PSYCHIC READINGS CALL 613-822-7222 Private Readings & Tarot Card Do You Need Help In: Love • Marriage Family • Success Health • Happiness Business • Romance #1 in Canada Established business for 50 years
Quality Residential & Commercial Work • interior & exterior painting • • drywall & plaster repair • finish carpentry • ldpainting.ca
16 • May 11, 2023 • Volume 37, No. 26