FALL 2022 Global style ideas for your home p. 58 plus: MEET BEND'S FURNITURE FLIPPERS AT HOME IN THE OLD MILL DISTRICT MEDITERRANEAN-INSPIRED DESIGN CHARM WARMTH
BALDHEADCABINETS.COM I 1.877.966.2253 MADE IN USA IF YOUR CAR COULD BUILD ITS DREAM HOME.
Want to fall in love with your home all over again? Our accomplished designers and expert craftspeople will transform your vision into a one-of-a-kind space that will inspire you for years to come. Designed for the way you live, and built to last a lifetime. What can we do for your home?
DESIGN / BUILD REMODELING HANDYMAN SERVICES CUSTOM HOMES 541.382.7580 www.neilkelly.com OR CCB# 1663 | WA L&I #NEILKCI 18702 Bend Design Center 190 NE Irving Ave Bend, Oregon 97701 WE TAKE PRIDE IN BEING A CERTIFIED B CORPORATION Looking for a space that speaks to you? Talk to us.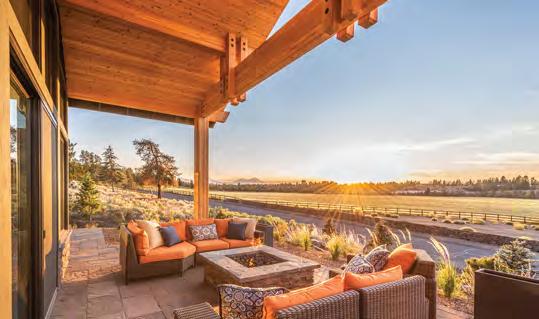 hollyman.design | 541.390.8209 Custom Home Designs | Addition Designs | Remodel Designs
Ever since we invented the first recliner in 1927, it's been La-Z-Boy's mission to combine ultimate comfort with stylish designs. That's why we handcraft each piece using only the best materials and meticulous attention to detail. With furniture and decor for every room in the house, La-Z-Boy can create a seamlessly beautiful home.
Bend and Medford, Oregon | La-Z-Boy.com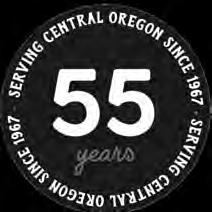 $899,000 KIM WARNER MLS 220151650 541-410-2475 $599,000 | CAROLYN EMICK MLS 220151614 | 541-419-0717 $379,900 | SUSANNA ABRAHAMSON MLS 220152531 | 503-267-0210 DUKEWARNER.COM FOR ALL LISTINGS & ADDITIONAL INFORMATION 541-382-8262 BEND 541-987-2363 DAYVILLE/JOHN DAY $478,000 | BROOK CRIAZZO MLS 220152515 | 541-550-8408 $550,000 JOANNE DLOUHY MLS 220152071 541-815-3139 1914 NW West Hills Avenue, Bend 1934 sq ft. | 3 bed 2.5 bath 61131 Ambassador Drive, Bend 1776 sq ft. | 3 bed 2.5 bath 522 SW 25th Street, Redmond 1092 sq ft. | 3 bed 2 bath 2920 NW Hemlock Lane, Redmond 1425 sq ft. | 3 bed 2 bath RAISING THE BAR ON REAL ESTATE IN CENTRAL OREGON SINCE 1967 1076 E Black Butte Avenue, Sisters 1247 sq ft. | 2 bed 2 bath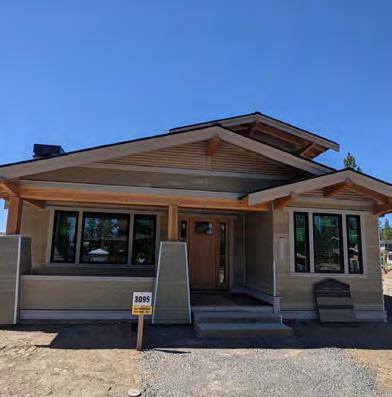 20609 Hummingbird Lane, Bend 1314 sq ft. | 3 bed 2 bath $599,999 | SEAN SIPE MLS 220145961 | 541-977-2822 $1,500,000 | THE SKJERSAA GROUP MLS 220150188 | 541-383-1426 $635,000 | CHRISTIN HUNTER MLS 220151444 | 541-306-0479 $749,900 | KATRINA SWISHER MLS 220151420 | 541-420-3348 $1,025,000 | FRED JOHNSON MLS 220152236 | 541-788-3733 $975,000 | ROB EGGERS MLS 220152674 | 541-815-9780 15696 Westwind Court, La Pine 1,482 sq ft. | 3 bed 2 bath 3095 NW Tharp Avenue, Bend 2180 sq ft. | 3 bed 2.5 bath 63103 Watercress Way, Bend 2206 sq ft. | 4 bed 2.5 bath 63371 Lamoine Lane, Bend 3397 sq ft. | 3 bed 2.5 bath 2811 NW Mesa Court, Bend 4-Units | 3672 sq ft. Total 19470 W Campbell, Bend 1434 sq ft. | 3 bed 2 bath 246 NW Linster Place, Bend 1096 sq ft. | 2 bed 1 bath $585,000 | BROOK CRIAZZO MLS 220151515 | 541-550-8408 $535,000 | THE SKJERSAA GROUP MLS 220151523 | 541-383-1426 $699,900 | DANIELLE POWELL MLS 220152211 | 503-705-6435 20614 Cherry Tree Lane, Bend 2614 sq ft. | 4 bed 2.5 bath
WHERE EXTRAORDINARY IS THE NORM. DESIGN & DRAFTING | CONSTRUCTION | REMODEL INTERIOR DESIGN | FINE CABINETRY | DOOR SYSTEMS 541.389.4245 NORMANBUILDING.COM CCB#149151
FORGED-ELEGANCE.COM 541-771-6554 Forged Elegance CUSTOM HOME FURNISHINGS WHEN YOU WANT TO MAKE A STATEMENT
schedule your seasonal maintenance today ! call us at 541-382-8483 or Visit WWW.cascadeheat.com MAKING YOU OUR PRIORITY FOR THE LAST 50 YEARS
A
FOR THE EARTH
Timberline Construction of Bend leads the way in eco-friendly building.
FRESH CONCEPT
Steel Hut Concepts offers sustainably built, versatile Quonset structures.
DREAM GARAGES
The team at Baldhead Cabinets brings luxury garages to life with metal cabinetry.
THE FLIP SIDE
Meet three Central Oregon women breathing new life into furniture, one piece at a time.
30
35
38
48
HAPPENINGS 20 CURRENT MARKET TRENDS 24 A PLACE TO CALL HOME 26 DESIGN FINDS 46 SAUNAS 54 MEDITERRANEAN DESIGN 58 SWEET POTATOES 74 REAL ESTATE LISTINGS 78 ART EXHIBITS 91 SOURCEBOOK 96 DEPARTMENTS TOP PHOTO COURTESY NORMAN BUILDING & DESIGN70 BULB SEASON Fall is the perfect season for bulb planting. 64 Stay warm this fall with these backyard fire features. LIGHT
FIRE BEND HOME + DESIGN I fall 202214 CONTENTS HOME + DESIGN
CALIFORNIACLOSETS COM CALL OR VISIT US ONLINE TODAY TO SCHEDULE YOUR COMPLIMENTARY DESIGN CONSULTATION 503.885.8211 PORTLAND 1235 W BURNSIDE ST WEST LINN 22000 WILLAMETTE DR BEND 937 NW NEWPORT AVE ©2022 California Closet Company, Inc. Each California Closets® franchised location is independently owned and operated. CCB-ORCCB203209 MAKE ROOM FOR ALL OF YOU
PUBLISHERS
Heather Huston Johnson
Ross Johnson
EDITOR IN CHIEF
Cheryl Parton
MANAGING EDITOR
Teresa Ristow
STAFF WRITER Lydia Hagen
EDITORIAL INTERN Chloe Green COPY EDITOR Stephanie Boyle Mays
CREATIVE DIRECTOR
Kevin Prieto
ASSOCIATE CREATIVE DIRECTOR
Kelly Alexander
SENIOR GRAPHIC DESIGNER
Cali Clement
GRAPHIC DESIGNER
Jeremiah Crisp
CREATIVE CONSULTANT Tiffany Paulin
SENIOR ACCOUNT EXECUTIVE
Susan Crow
SENIOR ACCOUNT EXECUTIVE
Ronnie Harrelson
BUSINESS DEVELOPMENT
Sage Gripekoven
SALES AND MARKETING ASSISTANT Tommy Gillespie
MARKETING AND PROJECTS MANAGER
Katryna Vecella
DIGITAL MANAGER/ SALES & MARKETING ASSISTANT Heather Renee Wong
WEB DEVELOPMENT Zack Jenks - Litehouse Tech
CIRCULATION MANAGER
Amara Spittler
PRINT CONSULTANT Clarke Fine
LLC 70 SW CENTURY DR., SUITE 100-474 BEND, OREGON 97702
OREGONMEDIA.COM
All rights reserved. No part of this publication may be reproduced or transmitted in any form or by any means, electronically or mechanically, including photocopy, recording or any information storage and retrieval system, without the express written permission of Oregon Media. Articles and photographs appearing in Bend Home + Design may not be reproduced in whole or in part without the express written consent of the publisher. Bend Home + Design and Oregon Media are not responsible for the return of unsolicited materials. The views and opinions expressed in these articles are not necessarily those of Bend Home + Design, Oregon Media or its employees, staff or management. Proudly printed in Oregon.
Same canvas. Many generations. Durable. Dependable. Knife River. Bend: 541-693-5900 | www.KnifeRiver.com Ready-Mix Concrete | Sand | Rock | Asphalt
for your home plus MEET BEND'S FURNITURE FLIPPERS AT HOME IN THE OLD MILL DISTRICT CHARM WARMTH PHOTOGRAPHER Riley Visuals PUBLISHED BY OREGON MEDIA,
SHOP LOCAL TAKE FLIGHT GOING THE SUBSCRIPTION SERVICE 541-389-4383 BendMagazine.com/subscribe Enjoy 2 great magazine for one low price: $19.95! Get one year (6 issues) of Bend Magazine and receive 4 issues of Bend Home + Design, FREE