Holland Sports & Industry Holland
Your Connection to the Dutch Sports Industry 2022-2023
PANNA

DutchPanna® is an expert in and manufacturer of dynamic and vandal-proof panna football cages and outdoor calisthenics equipment. Our craftsmanship and specialism is increasingly being used to provide sports facilities especially for young people, for example on public municipal land, in sports clubs or in school yards. DutchPanna® is the solution against movement shortage. Our specially developed soundproof fencing prevents noise pollution for the immediate surroundings. The designs are functional and always combine with your design and ideas for; existing locations, locations to be renovated and locations to be newly developed. Discover the many advantages of our tailor-made sports arenas.
dutchpanna.com
NEW Order in our webshop! PLAYERS SAFETY SOUND PROOF EASY CLEANING CRADLE TO CRADLE TAILOR-MADE PROJECTS DYNAMIC PLAY QUALITY FLOORING
BASKETBALL
CALISTHENICS
THE SPECIALIST IN
FOOTBALL CAGES AND OUTDOOR SPORTS ARENAS. DutchPanna B.V., Bennebroekerweg 93c, 1435 CH Rijsenhout The Netherlands +31(0) 297 743 516 info@dutchpanna.nl
ARENAS
SOCCER
HOCKEY
FOREWORD MINISTER HELDER
Sport makes you feel better, whether you participate yourself, or enjoy the performances of others. Sports participation is healthy for both your body and mind and should therefore be a part of every Dutch person's life. We have worked hard for this in recent years, but if we want everyone to see sports and exercise as a matter of course by 2040, we have to step up our efforts. It means that sports and exercise must be accessible to everyone, trainers must know what they are doing, and sports must be played in a safe environment.
This also implies that everyone should have an equal chance to participate. Where you are born should not determine whether or not sports play a significant role in your future.
In addition, we continue to enrich elite sports, making them futureproof. We want to inspire as many people as possible through sports, because watching sports encourages people to exercise, which is crucial, as currently half of the population of the Netherlands is overweight and half of our society moves too little.
What we strive for in our country is what we want to promote internationally. One of the ways we do this is through SportsNL, of which Orange Sports Forum is a partner. SportsNL is an organization set up to connect the Dutch sports sector. In doing so, we hope that in 2030 the Netherlands will be seen as the (trade) partner for inclusive, sustainable and innovative sports experiences.
We also aim to bring other countries together in the Netherlands. For example, on our initiative this year, people from all over Europe came together at the LGBTIQ+ and Sports Policy conference to talk and learn from each other how to combat discrimination in the sports world. In this way, we can exchange knowledge and continue to develop.
I am proud that the Netherlands organizes major events in cooperation with the sports sector. For example, the Women's Volleyball World Cup that took place last year and the European Para Championships that will take part in 2023. These events connect but can also inspire you to join that sports club in your neighborhood.
I hope that this edition of the yearbook Holland Sports & Industry will assist Dutch organizations with the international exchange of knowledge, products and services, to innovate our sports policy and contribute to developments abroad where the sports sector is actively promoted. We need each other to realize these ambitions!
Minister for Long-term Care and Sports, Conny Helder
SHAPING THE STADIUMS OF TOMORROW
As the first truely multifunctional stadium in Europe, Johan Cruijff ArenA, formerly known as Amsterdam ArenA, has been an inspiration to many. Unforgettable AFC Ajax and Dutch national teammatches, fabulous concerts and a well developed ArenA area all contributed to the profitability of the stadium.
Over the years we have succesfully advised on FIFA World Cup stadiums in Brazil and Qatar and UEFA
5
Picture © Arenda Oomen 
T/ +31 20 311 1333 E/ innovation@johancruijffarena.nl W/ johancruijffarena.nl
TODAY
stadiums in Poland and Ukraine to name a few. Today we are shaping the future of stadiums by using our venue as a fieldlab for new fan experience, mobility, safety & security, sustainability and facility management services. Secure your sustainable future and profit from our experience? Use our stadium hospitality for your inspiring event? Contact us!
Euro
FOREWORD
Dear Sports Friends,
We are proud to present the yearbook Holland Sports & Industry 2022/2023.
The yearbook has been serving as an important reference work for the Dutch sports industry for years and it gives an overview of the enormous diversity of Dutch companies, organizations and institutions affiliated with sports. The yearbook is therefore widely used by embassies, consulates, companies, sports associations and other relevant sports organizations and institutions.
2022 was dominated by many beautiful sporting events, culminating in the Olympic and Paralympic Winter Games in Beijing. The Netherlands achieved a nice 6th place on the global medal ranking, with a total of 17 medals (8x gold, 5x silver & 4x bronze). At the Paralympic Games, the Netherlands finished 16th on the global ranking, with 3x silver & 1x bronze. In the Tour de France, great results were achieved, especially by the Dutch Team Jumbo-Visma, by bringing both the green and the yellow jersey across the finish line in Paris. The Dutch ladies also performed excellently in the Tour de France Femmes, as well as at the 2022 UCI Road World Championships Wollongong.
These achievements prove the strength of the Dutch sports ecosystem and are the result of years of investments by athletes, sports associations, companies and (government)institutions. For example, it is nice to see that various innovations have contributed to the performance of Dutch athletes. In addition, many companies and organizations put the Netherlands on the map with sustainable, inclusive and circular solutions for sport.
Orange Sports Forum has also been able to make great progress and realized several projects in 2022. Abroad, the "public-private partnership" in the United States with the involvement of 20 committed companies is particularly successful. In addition, several successful trade missions took place to sports events and fairs in Miami, Lausanne, Monaco, Curaçao and Glasgow. Such missions are always actively supported by the Dutch embassies or consulates in the countries concerned.
In the Netherlands itself, Orange Sports Forum has also further expanded its activities and impact in 2022 by starting the OSF Academy together with 10 of its participants. The knowledge, skills and best practices from the OSF network will be collected and available to all OSF participants from mid-2023. The OSF Facilitator now houses 5 promising innovative start-ups from the world of sports & tech and they are guided by the OSF board in a well-defined program. Also, the "OSF Community App" has been introduced as a tool to optimize communication within the OSF participants. Finally, as an advisory body of the Netherlands Sports Council, OSF tries to represent the interests of its members as well as possible and safeguard them in future political policy.
2023 will again offer plenty of opportunities for the participants of OSF and through various meetings offer a glimpse into 2024, the year of the Olympic Games in Paris and the Winter Olympics in Milan in 2026. It goes without saying that we will continue to support Dutch sports-related organisations on their way abroad. In this way, we will continue to facilitate and represent our participants in a good and efficient way in 2023 in order to achieve successes and progress.
We wish you a lot of reading pleasure and a healthy 2023!
With sporting greetings, Orange Sports Forum Foundation
7
Arun SwamiPersaud
Camil Smeulders
John van de Laar
Rick Sleegers
Marielle Wiegmans
Nico Delleman

THE STADIUM CONSULTANCY BV +31 85 877 2098 THE-STADIUM-CONSULTANCY JAN MASSENSTRAAT 32 INFO@STADIUMCONSULTANCY.COM 1411 RW NAARDEN WWW.STADIUMCONSULTANCY.COM @STADIUMCONS THE NETHERLANDS The
boutique consultancy and project management company for the stadium and sports facility industries.
our establishment in
we
projects worldwide for clients, which include FIFA,
football clubs, sports associations and municipalities. SPECIALIST SERVICES FOR THE PLANNING, DEVELOPMENT, OPERATION AND MANAGEMENT OF SPORTS FACILITIES Planning & Development Operations & Management Project Management Overlay Planning & Bid Books
Stadium Consultancy is a
Since
2006,
have been involved in more than 100
UEFA, professional
COLOPHON
Yearbook Holland Sports & Industry is a publication of OSF in cooperation with Hazenberg Hoefsloot
Publisher
Orange Sports Forum (Hazenberg Hoefsloot)
Projectmanagement
Rick Sleegers Camil Smeulders
Design
Audrey Remkes
Esschebaan 25 5282 JK Boxtel
T +31 (0)85 - 489 11 50 Torenallee 3 5617 BA Eindhoven T +31 (0)85 4011977 orangesportsforum.com info@ orangesportsforum.com hollandsportsindustry.com
Coverphoto Source: ANP
© Copyright 2022
Nothing of this publication may be copied or reproduced without written permission of the publisher.
Table of Contents
1 Foreword Minister Helder
Foreword Orange Sports Forum
Content
Olympic Games Paris 2024
Sustainable and Innovative WC Volleybal
Invictus Games The Hague
Sharon van Rouwendaal heads for gold
UNESCO, Fit for Life
OSF Highlights 2022
Internationalization PSV Eindhoven
Coming soon: OSF Academy
SportsNL @ Soccerex
NLinBusiness
Launch EuroHockey Institute Business Club
Orange Pages
Caribbean Sports Week Curacao
Team Jumbo - Visma
Dutch Cycling Embassy
Sportinnovator
OSF Facilitator Program
HIP Capital
Maluku United FC, Indonesia
ITEA Project: Inno4Health
Connect smarter with Bundeling
OSF Events
CM.com & Formula 1 Heineken Dutch Grand Prix
9
3 5 7 12 14 17 22 26 32 34 36 40 44 52 54 56 60 66 74 78 88 90 94 96 98 104
2
3
4
5
6
7
8
9
10
11
12
13
14
15
16
17
18
18
20
21
22
23
24
25
26
THE SPECIALIST IN PANNA FOOTBALL CAGES AND OUTDOOR SPORTS ARENAS.
Panna football cages and customised calisthenics parks
Dynamic and safe play through oval panna football cages and sports arenas
Easy maintenance
Fastfeetgrinded G3 recycled & waterproof sports floors
For schools, municipalities, sports clubs and public spaces
We design, supply and install
Our products stand for high quality, safety and lots of fun in playing and watching the games.
Request a quote for your own panna cage, football cage, panna field, soccer field of calisthenics sports field for your school, municipality, sports club or public space.
dutchpanna.com
SOCCER
BASKETBALL HOCKEY
CALISTHENICS
More information about our products or tailormade projects? DutchPanna B.V., Bennebroekerweg 93c, 1435 CH Rijsenhout The Netherlands +31(0) 297 743 516 info@dutchpanna.nl dutchpanna.com Fastfeetgrinded G3 recycled & waterproof sports floors Complete Callisthenics Parks Various outdoor sports facilities Panna football cage & outdoor sports arenas
We help your business run seamlessly across borders
We think ahead, cross-border, cross-cultural and across time zones. With La Gro Geelkerken as your full-service legal partner, you can focus on realising your international ambitions. We take a proactive approach, offering you pragmatic and relevant advice with efficient communication.
Our international experience
Our corporate, IP&IT and privacy law teams work for multi nationals from, or doing business in western Europe, facilitating their cross-border goals. With more than 12 years of experience, we have become one of the leading legal Asia experts in The Netherlands. Our full-service offering ensures clients that we can help them with any legal challenge they may encounter.
Do you want to seamlessly do business internationally or in The Netherlands? Find us at www.lagrogeelkerken.nl/en or call Joost Vrancken Peeters (+31 6 2021 0657)
Think ahead
DUTCH INNOVATIONS
AT THE 2024 OLYMPICS IN PARIS
In the summer of 2024, the Olympic and Paralympic Games will take place less than 3.5 hours by train from Amsterdam. 2024 will be Paris' turn to host the Games. And the city's ambitions are sky high: the organisation wants to make these Games the most sustainable ever. They want to achieve this by utilising in-house knowledge and proven concepts. An excellent opportunity for the Dutch companies to contribute to the Olympic and Paralympic Games with innovative solutions
Organising the most sustainable Games is only the city's first objective. They also strive to create a legacy for the Paris region. One that will benefit all residents in the long term. Moreover, the Games should contribute to becoming a digitally well-connected, smart city – as the city keeps on growing.
14
Trade mission to Paris organized by the Netherlands Enterprise Agency and The Embassy of the Kingdom of the Netherlands in France, with support from Handelsroute. The participating companies: Oxycom Fresh Air, Lumiforte Line Marking, Beewan Sports Experience, VDL Mast Solutions & VDL Seating Systems, DrainTalent, Orange Sports Forum, Sorama, Movico, Sanitronics International and Nijhuis Saur Industries.
Dutch Embassy & SportsNL
The Embassy of the Kingdom of the Netherlands in France is working with SportsNL to map the business opportunities in the French sports sector and around the Games. The aim is to create the best possible conditions for Dutch companies. This is done through hosting webinars, in collaboration with 'boots on the ground' in the form of working with French consultancy firms, conducting market reports and organising visits to important stakeholders. In the run-up to the Games, more and more tenders are being published for companies to apply for. The Dutch embassy and SportsNL will keep you up-to-date with the latest opportunities as well as organise relevant activities for the Dutch business community.
These opportunities are abundant as France focuses on hosting major sporting events in the coming years. In the run-up to the Olympic Games, the Rugby World Cup, several Tours de France, Roland Garros tournaments and Paris marathons are organised. Dutch companies now have a window of opportunity to enter the French market and work together with French companies on these events.
Successful showcases
So far, the activities carried out by the Netherlands have been fruitful. The Embassy of the Kingdom of the Netherlands in France has provided support to VenhoevenCS in the process of winning the tender for the Aquatics Centre. The facility is designed for multi-purpose use. During the Olympic Games, water polo, diving and synchronized swimming competitions will take place here. The building will then be used as a
SportsNL is a public private initiative set up to connect organizations from the Dutch sports sector. By bringing Dutch companies, government agencies, social organizations and knowledge institutes together, the Netherlands wants to show itself as a partner for inclusive, sustainable and innovative (top) sports experience The focus of SportsNL is on joint action and positioning the Netherlands in activities abroad.
SportsNL is coordinated by the Netherlands Enterprise Agency. For more information visit us at https://www.sports nl.com/ and follow the LinkedIn page by scanning the QR code
training facility during the Paralympics. The architecture and design of the building enhance the experience of the Games. Perhaps even more important: after the Games, a state-of-the-art sports center remains as a legacy for the people of Saint-Denis and Paris.
There are many Dutch companies that have already achieved success in Paris. In addition to VenhoevenCS, companies such as Arcadis, AAA Lux, Signify, Tree Builders, Movico, MTD-Water, ENS Clean Air and Randstad are involved in the Games in Paris.
The Dutch Olympic and Paralympic Committee (NOC*NSF)
Prior to the 2024 Olympic Games, the Dutch Olympic and Paralympic Committee (NOC*NSF) organises the TeamNL Expo. This event lasts a several weeks and aims to encourage Dutch and French companies to share their knowledge and skills with each other and build a network. The Dutch Embassy supports NOC*NSF in organising the Expo.
In addition to the TeamNL Expo, the Dutch innovative Sports Centre Papendal (on behalf of NOC*NSF) is looking for a location for the TeamNL National House. This is the place where fans can watch and celebrate sports and where TeamNL's athletes celebrate their achievements with their friends, family and of course all the fans. The Dutch Embassy is assisting the search for suitable locations and will aid the NOC*NSF in obtaining permits, knowledge of local regulations and concluding contracts.
Golden opportunity for Dutch business
The Olympic and Paralympic Games in Paris brings golden opportunities for Dutch companies. The Netherlands is internationally known as a country where sustainability and technology are integrated with sports. Collaboration within the Dutch quadruple helix ecosystem forms the backbone. Innovation in sport flourishes through private and commercial partnerships as well as joint efforts of the many sports associations.
Following the quadruple helix ecosystem, the Dutch government supports companies by opening doors at other authorities and organisations. All with the aim of positioning the Netherlands as a (top) sports country with a clear vision and well-organised infrastructure, and more importantly, working together with other countries in solving global challenges together.
15
WORLD CHAMPIONSHIP VOLLEYBALL IN THE NETHERLANDS
SUSTAINABLE AND INNOVATIVE
After the Olympic Games in 1928 and the UEFA Euro 2000, the Volleyball World Championship for women is the third largest sporting event ever organized in the Netherlands. With a television audience of more than two billion people and 125,000 fans coming to watch a total of 60 matches in three Dutch cities, the World Championship is a huge catalyst for social integration, sustainability and innovation. Two examples are the SportNXT conference, where sharing experiences in the field of media, marketing and communication was central, and the Volley Running Game developed especially for the World Championship, where gamification provides greater engagement of the adolescent target group.
Memorable Events
As the Dutch sports and (beach) volleyball follower knows, the Dutch Volleyball Association Nevobo has a reputation for organizing memorable events. In 2015, the Beach Volleyball World Championships were played in four cities, including stadiums on Dam Square in Amsterdam and on the Hofvijver in The Hague, the pond in front of Prime Minister Rutte's office.
Organizing one of the biggest international sporting events was first considered in 2017. Nevobo have never been just about organizing a sporting event, they want to Connect sport with society. It's not just about developing an event, it's about creating a lasting legacy. Healthy food and sustainability were set as themes, resulting in a wonderful story for the Dutch sports industry.
Gelderland
The Province of Gelderland joined as a partner. The province recognised the social value for its citizens, but also the economic and international value of one of the largest universities in Gelderland: research university Wageningen, which has been a global leader in nutrition and food production for 50 years. This was expressed in the Gelre Food Court, in the fan zone at the GelreDome stadium. Twenty restaurants produced healthy and responsible meals for fans and players. This theme could be lifted by the World Champioship and is now being rolled out at a higher level.
Nothing was held back for the 2022 Volleyball World Championship. It was the first time that all 24 participating countries played their first match in the same venue. Nevobo and its partners converted the football stadium and event location GelreDome into a volleyball temple. No fewer than three stadiums were built there, an unprecedented achievement. More than 10,000 spectators could watch the matches on centre court, while the other two courts had room for over 4,000 fans.
SportNXT Congress
In this inspiring environment, the SportNXT conference was organized by Dutch marketing firm Techonomy, a specialist in sports and innovation in the field of marketing, media and communication. Representatives of sports associations, major sponsors, ministries, cities from both the Netherlands and abroad gathered on Friday September 30 to share the knowledge gained in five years of preparation and organization in the field of sports marketing, media and communication. In the middle of GelreDome, on one of the courts, major international parties presented their successful cases.
16
WORLD CUP VOLLEYBALL
100 matches in the Netherlands and Poland 39 matches in GelreDome
16 matches in Rotterdam Ahoy 5 matches in Omnisport Apeldoorn 125,000 visitors in the Netherlands
Themes of exercise and healthy and sustainable food
24 teams stayed in 31 Gelderland host municipalities 12,000 responsible and sustainable meals served in the Gelre Food Plaza
3,000 school clinics throughout the Netherlands 39 permanent net sports fields installed in the Netherlands 700 side events 300 neighborhood activities
35 National Diabetes Challenge Walking Groups
Success Stories
For example, brewer Carlsberg spoke about the long-term sponsor relationship with Liverpool FC, Jan de Jong of the Eredivisie CV (Dutch national football league) spoke about media rights, and former technical director of Dutch National Olympic Committee NOC*NSF Maurits Hendriks made the connection with regard to excelling. How can you excel not only in sports, but also in society?
Bob Heere, professor, and director of sports management at the University of North Texas, took attendees on a journey into why fans actually attend an event. The reason lies mainly in social interaction.
A valuable lesson for all parties who want to organize an event in the future. Teun Verheij shared his knowledge about organizing the successful Formula 1 Heineken Dutch Grand Prix.
The congress formed the starting point for how people think about the organization of sporting events in the Netherlands and abroad. The social goal was very important at the Volleyball World Championship, not only for Nevobo, but also for World Volleyball Association FIVB. Peter Sprenger, chairman of Nevobo and director of Techonomy, received perhaps the best compliment from FIVB director Fabio Azevedo: "Nevobo always delivers."
17
Gamification
The municipality of Rotterdam was also an organizing partner of the World Championship. Rotterdam had a major contribution to the organization by hosting 16 matches from the second round of the tournament. The port city has been profiling itself for years in the field of sports, but specifically e-sports. The RTM Games Week in October, for example, is the main gaming lifestyle event in the Netherlands. The city is the epicenter of gaming in the Benelux.
In collaboration with the municipality, Rotterdam Topsport and the Province of Gelderland, Techonomy developed a game to introduce a younger target group to the Volleyball World Championship. The result was inspiring. The Volley Runner Game was developed together with Dutch company Hulan Games. In the game you run through Rotterdam and Arnhem to collect Mikasa volleyballs. Players can choose any of the 24 participating countries for their avatar and there were prizes to be won in the run up to matches, like tickets and volleyball gear.
Accessible
Robin Sweegers, gaming expert at Techonomy, explains why the Volley Runner Game was chosen. "A conscious decision was made to adapt a well-known game concept, instead of making a volleyball game. This way, young people are introduced to the Volleyball World Championship in an informal way. The game reaches youth who would otherwise not have been associated with the event."
The fact that the game had a low bar was immediately apparent when it was launched on August 18 in the Markthal in Rotterdam. Children and their parents flocked to the tablets and immediately competed for the highest scores. Since then, the game has been downloaded in 67 countries. The two best players were invited to play the final on the big screen on Friday 7 October in Rotterdam Ahoy in the break between second and third sets of the match between Italy and Argentina.
Engagement
The audience of several thousand fans who would watch the Netherlands-Brazil later that day cheered the two players who had to collect as many volleyballs as possible in 1 minute on passionately. The engagement in the stadium reached an excellent high point. The Volley Runner Game not only provided online connection, but there was also a beautiful showcase in the stadium of what gamification signifies for your event.
VOLLEY RUNNER GAME
Number of countries played: 67
Average time played in game: 2:54m
Total number of Mikasa volleyballs collected: 40,207,725
18
INVICTUS GAMES THE HAGUE 2020
The Invictus Games is an international adaptive sporting event for wounded, injured and sick Servicemen and women, both serving and veteran. The games use the power of sport to inspire recovery, support rehabilitation and generate a wider understanding and respect of all those who serve their country. For competitors it's a significant step in their rehabilitation process. And for their families it's a chance to celebrate their loved ones and play a part in their own as well as their beloved one's healing process. Their role is as important in this process. Since trauma is not just experienced by one person, we have to look holistically at how to assist someone affected by it. Often dynamics at home change, with partners playing the role of caretaker and children having to adapt to changes. For the wider global community, it's really important that we bring awareness and lasting change which will help in the lives of those who have served us.
Since The Hague is "the international city of peace and justice" and the Netherlands is supporting the Invictus Games community the beginning, the Dutch government as well as the Municipality of the Hague stood behind the value of hosting The Invictus Games in The Netherlands. The games started in London in 2012 and then subsequently went to the United States, Canada, and Australia. These are all related to the commonwealth and are large countries equipped with huge stadiums and Olympic villages. The Netherlands is a small country, but we have an extremely enterprising spirit and a solution driven attitude in us. We can therefore stand out and deliver to our promise that we were able to host these games to the standard required, but in a very cost-effective way. We felt that this event is too important to not bring it to the Netherlands to show the power of sport and build a community around this. We were determined to deliver it and showing that success is possible with limited budgets as well. Even after all the challenges we faced around the COVID-19 pandemic. If the competitors were ready to compete, it was our role to give them an event and platform to compete and shine in.
19
p Photograph: © Getty Images for Invictus Games The Hague  Photograph: © Getty Images for Invictus Games The Hague  Photograph: © Getty Images for Invictus Games The Hague
Since we didn't have unlimited funds, we had to rely on partnerships and the strength of our quadruple helix approach: a collaborative effort between the public & private domain, the knowledge institutions, and citizens. To give a reference: the size of the Invictus Games is relative and comparable to the size of the winter Paralympics. The difference is the Paralympics has a significantly larger budget. With Invictus we were able to do this with much less and still have an event which created global impact. It shows our ability as the Netherlands, as a host country to deal with all scales of events.
We don't have an Olympic City or venues specifically for that purpose in The Hague, so we had to start from scratch. We reached out to companies and began to build partnerships to support us. A lot of companies got out of
their way to assist us however they could. We had large organisations that already came through the Invictus Games Foundation, but Dutch companies were just as eager to be part of this. On the funding side, we raised about 40% in commercial money in the Netherlands, which is a fantastic result and shows that our private sector cares. Many partners felt this was a compelling cause to position themselves in support of. From a corporate social responsibility perspective, it fits well. As a company you care about supporting persons who are differently abled physically and mentally. However, beyond this, companies used it as a platform to start conversations in their own workplace. So, it was not a just a PR move, but a very meaningful way to facilitate conversations about mental health beyond the games in the private sector. Apart from Prince Harry, the Duke of Sussex and Patron of the Games, being involved which creates a lot of press awareness, Invictus is also a unique and feel-good event which warrants wide support.
On the public side there was involvement from The Ministry of Defence, The Ministry of Health, Welfare and Sport, The RVO (Netherlands Enterprise Agency), The Ministry of Foreign Affairs, and many other public institutions. We needed early government and city involvement to turn the blank slate of the Zuiderpark into a venue capable of hosting over ten diverse kinds of sporting events. And beyond this, we needed support for planning such as security and fire safety since the games would be attended by well-known public figures. Without the support at a national and local level, we would not have been able to do it.
What's very valuable and crucial is the support of many volunteers. Many of them have lost someone or know someone who has lost someone in the defence services. Even if they have no connection to service persons, they feel the atmosphere and love shown by everyone. Over 250 volunteers travelled from across the globe, on their own expense, to support this event. This states that the testament to what we can achieve together.
Our competitors are physically, or mentally disabled and so accessibility of facilities is of paramount importance. Generally, for events like the Paralympics, Olympic villages are being leveraged, where these facilities exist. Local hotels are not specifically equipped to support this, which presented the problem of finding enough wheelchair accessible rooms. The Hague has about four thousand hotel rooms, but the number of wheelchair accessible rooms is limited, especially to support these large numbers. Awareness around accessibility in the hospitality domain is a global challenge and the Games have shown that there is a global need to be addressed. However, the hotels collaborating with us were really accommodating and committed to making the necessary changes. Modifications of their facilities were made and the accessible was increased. Investment in added grips to walls and suitable bathroom apparatus was made. One hardly takes the time
20
p Photograph: © Getty Images for Invictus Games The Hague
 Photograph: © Getty Images for Invictus Games The Hague
Photograph: © Getty Images for Invictus Games The Hague p
to realise these challenges if one isn't affected by such things personally. But it's important we do put this on the radar. Bringing the Games to the Netherlands has sparked a conversation that has larger implications than just this event and shows that entrepreneurship or organising sport events can do more on a global scale to raise important topics and therefore positively influencing the lives of differently abled people across the globe.
Since sustainability for these Games in these challenging times was non-negotiable, collaborating with partners to support "green Games" was successful by installing plug sockets that are relying on green energy. Furthermore, there was no use of single-use plastic cups and circular water and waste management applied during the Games. Luckily, the organisation was very resolute and had very skilled partners to jointly solve these challenges. From branding to security to coordination to water to sound and lights, there was really a partner to be found for all of it in our local market supporting this global event. The Netherlands is an experienced party in the event industry and is able to deliver upon high standard promises.
Moving away from the operation and speaking of legacy around this event. It's crucial that we created safe spaces for military service personnel to have conversations in a noncombat or non-training setting. Often you hear from people in the armed services that they feel most understood by others who have also served. It's not just the competitors but everyone who were in one way, or another involved in these Games that benefitted from this. Bringing people together in an event like this allows a non-formal interaction that sparks conversations and friendships that last a lifetime. It allows families to connect and share experiences and information that helps them aid their loved one in the rehabilitation process. The Invictus Games is an inspiring event, showing the power of humankind, resilience and perseverance. It has been a leading example to inspire the Dutch population as well as a global community. And on a practical level, it was important to the Invictus foundation that the Dutch iteration of the Games did set a blueprint for the future. To ensure the
continuation of these games, it was shown how an impactful event like this, can be run in a smaller country: in a cost-effective way, relying on collaboration. Through creative partnerships we built hardware and software solutions that will be used in subsequent additions of the Games. As for facilities, the changes that were made to improve accessibility and sustainable energy solution in the Zuiderpark will stay for future use of events. And beyond that in collaboration with the Cruyff Foundation adaptive sports facilities were brought to the local neighbourhoods in The Hague where residents will have sports facilities and a base to create local communities.
To summarize, through Dutch entrepreneurship and stewardship, it shows that local brave initiatives can be bold and successful. If one has the courage to step up and try it, making a difference can be done. We should value the entrepreneurial spirits we have in the Netherlands. They are the thought-leaders we need to solve global challenges together.
21
Photograph: © Getty Images for Invictus Games The Hague
 
Dutch Wheels is the global leader in Ferris Wheels. Dutch Wheels stands for safety, quality, durability and service. With many wheels around the globe (Hong Kong, Dubai, Chicago, Montreal, Panama City Beach, Cancun, etc) Dutch Wheels has proven itself as a reliable supplier and partner for your project.
Ferris wheels are a great addition to any destination: city centre, stadium, resort or sport centre. Driving traffic while generating revenues and being self sustaining.
Panama City Beach
Dubai
Chicago
WHEELS GLOBAL LEADER IN FERRIS WHEELS Edisonlaan 37- 6003 DB Weert The Netherlands www.dutchwheels.com +31 (0) 615 338 657 jeroen.holman@dutchwheels.com
Holman
Montréal
DUTCH
Jeroen
Get challenged! Test your skills with SkillGames, and get objective quantitative COMPETE, COMPARE, GROW! SmartGoals: SkillGames Global challenges SKILLGAMES@SMARTGOALS.NL | +31 4-07-80-51-04
SHARON VAN ROUWENDAAL HEADS FOR GOLD
Sharon van Rouwendaal, Olympic champion open-water swimmer, is not afraid of a challenge. She wants to be the very best, which is why she strives to achieve everything there is to achieve. In an interview with EG Group, the brand licensee of the Texaco brand in Benelux, she looks back on her victories and ambitions for the future.
24
Sharon: "My ambitions have always been high. My biggest dream was always to become an Olympic champion in open water, so that always kept playing in the back of my mind."
That also meant that everything had to give way for that: training every day and going to bed at 9pm, regular muscle pain and little free time - a standard day in the life of the Dutch swimmer. Sharon gives 100 per cent.
In 2021, Sharon won gold in both the 5 and 10 km at the European Championships. She then took home the silver medal in the 10 km at the Tokyo Olympics. 2021 already was a very successful year, but this year she added to it.
Sharon: "When I crossed the finish line and won at the World Championships, I could cry with joy. At such a moment, I think: my parents must be going crazy. Everyone was really happy and that's what I work so hard for at the end of the day." Van Rouwendaal won gold in the 10 km at this year's World Open Water Swimming Championships and is, rightly, super proud of it. That was not the only victory of 2022. She also won bronze in the 25 km at the same World
Championships and closed with gold in the 5 km at the European Championships.
Sharon: "I like to be in my own bubble. In my head, I also do not see or care about other people because I am so focused. In the race, you also have to stay calm, because sometimes you shouldn't start too fast and swim away. It is also important to trust yourself, as I usually get many doubts during the race. For example, you start thinking: am I good enough? Or what if I don't win? And then when it works out at one point, everything falls into place and I think to myself: you see, I knew beforehand that I could do it, I just had to show it."
Even though the year is not over yet, the swimming season has nearly ended. But Sharon has one more race to go - and so the focus is now entirely on that last Word cup of the year. Sharon: "This race takes place in November, and is very important for me, as it determines the overall ranking." Because Sharon has finished second twice and first once this year, she is now in shared first place. So the World Open Water Swimming Championships in November are going to make the difference. Sharon: "I have
never won such an overall ranking before, so everything depends on this. I want and need to swim well there."
We also asked Sharon with what the goal for the new year is. But she doesn't have to think long about that: "We have another World Championships in 2023 and at that World Championship I can qualify for the Olympics, but then I have to make the top three. It used to be that you had to make the top 10 to get a spot, but now it's the top three so that's a tough ranking. But it's not impossible, so that's what I'm really going for."
We are convinced that Sharon will succeed and look forward to another great year of competition.
Since 2020, Sharon van Rouwendaal has been a Texaco brand ambassador. Texaco has found an ambassador in Sharon who perfectly matches the reputation of its products: the best performance under all circumstances. Sharon: "Wanting to be number 1 means you want to beat everyone. In my view, that gives the extra incentive to become even better. That is why the Texaco brand and I fit together so well".
Our HVAC applications will adapt to fit any type of demand you have. We have a variety of solutions and equipment that can provide your event with the clean air it needs – can your current system do the same?
We can pump 100% fresh air into your environment or our return-air systems can provide the answer – filtering the air with our special designed solutions. Our experts carry out all operations and maintenance under the strictest health and safety guidelines.
Give your team the clean environment they need so they can set the stage for your big event.
Aggreko HVAC applications – a fresh approach to clean air
The world is adapting to rapid changes and your event needs to change too - but one thing never changes ...
... the need for fresh air.
us at
to get in touch
Visit
aggreko.com
Download the Usportfor app Nowadays, camera footages are almost indispensable in amateur sport. A few years ago this was only available for the elite and for the professional clubs, it is now available for every club! The benefits of an automatic camera system are endless. ve streaming splay sponsor logos in live streams & mmaries hare clips on socials ercial department Review & share your own achievements Your family & friends can always watch your matches (live) Personal growth through video analysis Club members Follow your club Watch live matches Make your own clips Review & share your own achievements A fixed system has different advantages for each part within the club: Footages in different perspectives (tactical view, media view & static view) Live annotate important moments Share clips through WhatsApp Footages can be used directly in analysis software Technical staff www.usportfor.com
UNESCO AND SPORT
The COVID-19 pandemic has spotlighted the value of good health and the need to build resilient systems at policy and practice levels. The passage of the pandemic has given rise to a 40% decline in physical activity. This rapid decline is especially alarming considering that 80% of youth already led sedentary lives prepandemic, with up to 90% of girls insufficiently active in some countries.
With increased inequalities, social turmoil, and deteriorating physical and mental wellbeing after multiple waves of Covid-19, people all around the world, and more particularly, young and marginalized groups are suffering.
UNESCO is the UN Specialized Agency for Education, Science and Culture. Inclusive and human-centered sustainable development constitutes the core of UNESCO's work, with focus on Gender Equality and Africa.
UNESCO is also lead agency in the UN system for sport and physical education with unique instruments to service public sport authorities and the sport for development ecosystem, including normative frameworks such as the International Charter of Physical Education, Physical Activity and Sport; the International Convention against Doping in Sport; as well as platform for collective work, such as the Intergovernmental Committee for Physical Education and Sport (CIGEPS); the International Conference of Ministers and Senior Officials Responsible for Physical Education and Sport (MINEPS).
UNESCO's work in sport starts from the premise that every human being has a fundamental right to practice sport without facing discrimination, with no one left behind or excluded. This right has never been as topical as now considering the current intertwined challenges linked to the pandemic, the health, economic, sustainability, climate change and energy crises.
To advance this important work, UNESCO benefits from its direct connection to ministries in the 193 Member State countries as well as networks in schools, communities and academia. UNESCO possesses a unique role vis-à-vis other UN agencies, namely standard setting at policy and practice levels. It is this dual-level intervention strategy which is used to trigger sustainable change and advance equity, through sport.
To do so, UNESCO seeks to fuse and leverage major programmes in education, youth, culture, and inclusion with the power of sports to deliver on the UN mandate by advocating sport for development and peace.
As stated in the International Charter of Physical Education, Physical Activity and Sport, access to sport is fundamental. And yet, this is far from being even nowadays: not only women, girls and persons with disabilities, but also marginalized groups such as displaced people encounter barriers that limit their opportunities to access sport at multiple levels: structural, sociocultural, interpersonal and personal; particularly in the global South. Physical inactivity also increases with age, with 53% of elderly adults (older than 75 years-old) reporting they are less physically active than previously. Lockdowns and instability at societal and individual levels, combined with reduced physical activity, have also contributed to spikes in anxiety and depression, with 200% increases in mental health conditions reported amongst youth cohorts.
The impacts of the pandemic, reaching far beyond health, require a response which combines the skills, expertise, and resources of public and private stakeholders. Integrated action from all stakeholders is not only paramount but pressing.
28
The role that sports play in building inclusive, resilient, and peaceful societies is increasingly recognized in global development frameworks, corporate social responsibility strategies, and government policies alike.
p Germany / Allemagne © Sarah Rauch  India / Inde © Arpan Basu Chowdhury
Background picture: Egypt / Égypte © Mohamed Shokry Hussain Abd Elhalim
Leveraging the impact of sports to address the health, education, and inequalities crises is more than needed. To do so, more and smarter investments in a powerful, yet underutilized tool, such as sport is needed. It is also important that the increased visibility of sport for development also enables more systematized actions at the global, regional, national, and local levels, so that sport impacts can be better scaled up.
UNESCO'S FIT FOR LIFE INITIATIVE
To address the above-mentioned challenges, UNESCO launched the Fit for Life initiative in November 2021. Fit for Life provides a practical framework to support, scale, and systematize smart investments in sport as a driver of health, education, economic, and equality outcomes, including social cohesion and peacebuilding. It aims at supporting public, private, and civil society actors to build capacities in policy and practice to increase sport participation, wellbeing (be it physical, mental or social), and inclusion outcomes through sports; enabling accelerated progress toward the Sustainable Development Goals (SDGs).
Evidencing the multisectoral impacts of sport is one of the main ideas of Fit for Life. Currently, an interlocking data ecosystem layering insights across sport, physical education and physical activity sectors does not exist. Despite some encouraging research on the correlation between sport and positive social outcomes, significant gaps need to be filled on the correlation between sport and biomarkers in mental health, socio-emotional resilience, inclusion, and equality. Geographical data-gaps need to be addressed to ensure governments and other stakeholders across the world have access to robust evidence to inform their investments at policy and at practice levels.
Through the Fit for Life initiative, a global dataset demonstrating the social return on investment (SROI) in sport and its cost-effectiveness will be finally available. It will be leveraged through the use of innovative financial instruments which will in turn support, scale, and systematize smart investments in sport made by public, private, and business stakeholders. Data on SROI in sport will empower a broad range of stakeholders at policy and practice levels, connecting policymakers, industry and business leaders, academics, and civil society groups to use sport as a powerful means to advance sustainable development and peace.
29
p Mexico / Mexique © Ivonne Muñoz Hernandez
p Italy / Italie
© Lorenzo Spina
DATA, SROI, SMART INVESTMENTS AND FIT FOR LIFE
Smart investments in sport as a driver for development deliver sizable returns, which are already quantified in specific cases. UEFA, for example, has measured the potential annual cost savings generated solely by amateur football participation in 25 European countries to be €39.5bn across economic, health, and social sectors. This example shows the broadbased benefits of engagement in values-based sport and quality physical education and sport.
Moreover, evidence shows that the participation in sport form the early years increases the likelihood of lifelong participation and offers a high-yield investment for building socio-emotional resilience, physical literacy, mental health and wellbeing, academic performance, physical health, improvements in life skills, employment – especially amongst young people – and in supplementing the contributions of complimentary sectors such as tourism and hospitality. Investment in sport also results in tangible social benefits
for individuals across their life spans and the communities they live in. Participation in quality sports programmes has proven to increase girls' confidence by 80%. Targeted investments can also catalyze organizational growth. Through outcomes-based funding, Bright Star Boxing Academy in the UK was able to quadruple their staff and expand a boxing programme in which 72% of participants recorded better mental health and physical literacy.
MULTI-STAKEHOLDER PARTNERSHIPS AND FIT FOR LIFE
Through strategic multi-stakeholder partnerships, the Fit for Life initiative will promote sport for all and for development as a value proposition to address the systemic roots of inequalities and build individual and social resilience.
Powerful data on the social
return on
investment (SROI) of regular sports participation presents a growing business case for investment in sport for development. Improved understanding of grassroots sport as a low-cost, high-impact solution will be advanced as a core part of Fit for Life's implementation, on the one hand.
Furthermore, by aligning investment with social return on investment (SROI) data, funding can be directed to where sports participation has greatest impact, such as with disadvantaged communities and persons with disabilities –worst hit by the multiple global crises.
By building partnerships and collective action through Fit for Life, UNESCO and public and private alike will together be able to advocate the business case for investment in sport, physical education, and physical activity. This will enable sport to be eventually reframed for good as a central tool for development and not just associated with traditional health outcomes, heralding a new vision and narrative around sport where it is acknowledged as an engine driving broad social outcomes.
30
 Burundi / Burundi © Junior Safari Christian
FIT FOR LIFE AND ITS MODUS OPERANDI
At the international level, Fit for Life will be centered around evidence-based advocacy for more and better investments in sport. This will be rolled-out in collaboration with Fit for Life champions ranging from athletes and grassroots activists to influencers and industry leaders.
Phase I of this work is a scoping study (ongoing until the beginning of 2023), which will assess who measures what and how at international, regional, national and local levels. Identifying both data gaps and opportunities for better using existing data it will provide a blueprint for the next phases of work: a global baseline study (to be initiated in 2023) will be complemented by the implementation of national Fit for Life pilot projects (after 2023).
This data-driven approach aligns with Fit for Life's "glocal" framework which aims to activate the full potential of sport horizontally (i.e. across sectors); and vertically (i.e. from local to global). By understanding who is participating in sport, who is not and the reasons behind this, UNESCO and its partners will be able to design and implement policies, guidelines, and other tools to tackle the barriers of participation in an effective and sustainable way, helping countries and communities to achieve the SDGs through sport.
The Fit for Life initiative is actually building on UNESCO's work in quality physical education (QPE) and the international traction achieved by the Kazan Action Plan (as the main tool aligning sport policies with the Sustainable Development Goals), supporting its implementation at national and local levels.
Through capacity-building and the use of AI technologies, the global baseline study also represents a strategic opportunity for stakeholders from public, private and civil society sectors to integrate existing data sets, combine agendas and increase impacts. Data and measurement methodologies on the social return on investment (SROI) will play an important role here in ensuring that physical education and sport data can contribute to a safe empirical environment for public and private investors, as well as to encourage investment from new stakeholder groups, such as development banks.
In parallel to global data and advocacy activities, the Fit for Life initiative will also create impact at regional and national levels through the establishment of action-oriented networks, the delivery of workshops and trainings to policymakers and curriculum specialists, the roll-out of resource packs and the launch of a youth taskforce and scholarship programme which empower young people to both produce and use evidence to create behavioral and systems-level change. Fit for Life will provide both the tools and the mentoring called for by youth communities.
NEED AND OPPORTUNITY FOR COLLECTIVE ACTION
Physical inactivity is a pandemic that does not carry this name. As for Covid-19 it can only be overcome when addressed by a compact of public and private stakeholders. Fit for Life offers governments, companies, institutions, and individuals to join this compact and to make grassroots sport and physical education a win-win playing field to improve both individual and social development – i.e. our lives and our ways of living together, to put it simply.
31
 Italy / Italie © Francesca Farci
heffels spiegeler advocaten avocats anwälte
taal en kennis over de grens — www.hsa.one
—
—
—
OSF HIGHLIGHTS 2022
34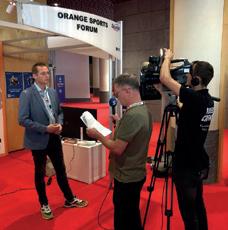 35
PSV TAKES AN IMPORTANT STEP IN INTERNATIONALIZATION WITH
VARIOUS COLLABORATIONS
PSV is going to internationalize.
To this end, it has recently entered into partnerships with three foreign clubs and the Antillean island of Bonaire. These commitments are for the long term and give PSV a look behind the scenes at other football clubs.
Club Deportivo Guadalajara, Austin FC, Cruzeiro EC and the Caribbean island of Bonaire. These are four parties with which PSV has entered into collaborations in 2022. And there's more to come. "It's all part of a structural plan to make PSV perform even better," says Nick de Graaf. De Graaf is International Sales Manager at PSV and co-responsible for the realization of these partnerships.
New strategy
In the past, when an international player signed a contract with PSV, there were several companies from abroad that turned to PSV for a collaboration. Short-term opportunities that stand and fall with the comings and goings of players. "There's nothing wrong with that, but we realised that a structural approach would work better to help PSV grow."
The management came up with a new strategy with a structural cooperation with several foreign football clubs at its core. These clubs were and are carefully selected within four focus countries: Mexico, Brazil, Canada and the
United States. Only in Canada has no definitive agreement yet been signed with a party.
Romário, Ronaldo and Guardado
The four focus countries are interesting for PSV and its partners for various reasons. "In Brazil and Mexico, of course, people breathe football. PSV is a big name thanks to players like Romário, Ronaldo and Guardado who caused a furore in Eindhoven in the past," says De Graaf. "And even in the present, the relationships remain warm, for example by Mauro Júnior and Érick Gutiérrez. So there is a large market where the PSV brand is already on the map. Now it's time to make a benefit out of this."
North America is interesting because football is growing very fast. The MLS, which is the Major League Soccer, has already overtaken the ice hockey league when it comes to viewing figures. Another important fact is that sport and commerce go hand in hand. "Americans can make a show of something like no other and make the most of all commercial aspects."
New and big clubs
Not every club is eligible for a collaboration with PSV. It has to fit together in terms of football culture and the region also plays an important role. In the United States, the choice ultimately fell on a very young club, because Austin FC is only a few years old. Yet that choice was actually obvious, says De Graaf: "Austin is the Brainport of the United States. An area where innovation, through a large number of technology companies, is number one. That is very valuable to us. They were also immediately enthusiastic, because as a new club they can do a lot with our football knowledge."
Club Deportivo Guadalajara, also known as Chivas, is with 35 million fans in its own country, the biggest club in Mexico. It won the CONCACAF Champions league in 2017, the most important international award for clubs in North and Central America. "It was clear to us that it had to be a big name and there were already contacts. So that was an easy choice."
36
In Brazil, the choice fell on Cruzeiro EC, the club where it all started for Ronaldo and which he now also owns. Despite being one of the biggest clubs in the country, it has recently been relegated to Serie B. "For that reason, they decided to change the entire organization. They are very interested in our organizational structure and way of working. For us it is an opportunity to scout more easily in Brazil."
Information flows
The clubs will exchange information on all aspects of football. For example, a number of trainers from the clubs have already started the PSV Coaching Academy. Through football camps, among other things, talents get on PSV's radar faster and players can also make the switch directly within the clubs. "They know that Europe is the promised football country for every player. The greatest talents are therefore unsustainable. The other way around, it can also be a very interesting step."
That applies to both male and female players. Although Chivas has only just started with a women's team, they won the national championship last season. The women play a part of the home games in the stadium, where they also have their own dressing room. Although Austin FC does not yet have a women's team, women's soccer in the United States is very big. So who knows what the future holds.
Brainport Eindhoven
The network also puts the Brainport region further on the international map. "PSV actively introduces its partners to the foreign clubs. For example, Goodhabitz is gaining a foothold in Mexico. Through PSV they came into contact with Chivas," says De Graaf, whose commercial heart beats faster. "Conversely, PSV comes into contact with companies that want to go the other way. There is an American party that now sees the Brainport region as an option for their first European location."
There are also foreign companies that want to work with PSV to become better known elsewhere. Via Digital Overlay it is possible to have sponsorship on the boarding on TV differ per country. As a result, it has become interesting for companies from different countries to sponsor PSV, even if they do not want to establish themselves in the Netherlands.
Bonaire
In the context of internationalization, PSV has recently started working with Bonaire. The government of the Dutch island in the Caribbean Sea indicates that it wants to develop further through PSV. PSV will start on the island with the Soccer School, where they train following the same philosophy as at our Academy. Furthermore, PSV coaches will train local trainers and with the support of Brainport Eindhoven knowledge will be shared about starting startup and scale-up activities.
"The choice for Bonaire is of a strategic nature for both parties," says De Graaf. "We are convinced that we can help Bonaire economically and socially with our activities. In addition, we have a large network that we will actively introduce to the opportunities that Bonaire offers on a business level."
PSV Coaching Academy
The PSV Coaching Academy is an innovative concept for which trainers can sign up. There is a choice of various training programs in which the trainers of PSV transfer their knowledge about the profession. This is done, among other things, by means of analyses, reflections and interactive online sessions in which the participants can also enter into a discussion with each other. Within the football network, PSV wants to transfer its knowledge about training players. Conversely, it also wants to look in the kitchen with the partners.
Hybrid collaboration
Working with a club from abroad is not special. A commitment between several clubs from different countries that is extended so far on a football and commercial level is. In the future, PSV will still seize other international opportunities with both hands. However, there is now a unique foundation from which the internationalization of PSV can be further expanded.
37
COMING SOON: OSF ACADEMY
OSF started developing an OSF Academy in in January 2022. With this, OSF wants to share the knowledge of the network. Therefore, OSF started a partnership in 2022 with 10 partners within the framework of the SLIM-subsidy of the Ministry of Social Affairs and Employment. The OSF Academy will be launched in 2023 and will be accessible for the Dutch sports related organizations!
The partnership aims to establish an OSF Academy for companies and their employees in the sports and events industry. This industry has developed strongly in recent years and this requires a lot from the employees. The characteristic developments in this sector are economies of scale, professionalization, internationalization and digitalization. The aim is to create an accessible learning platform with the OSF Academy so that the employees in the industry are stimulated in a positive way to continue to develop.
Educational institute Technicom is associated with the project as technical and educational partner and is involved in the development of the digital platform and the didactic aspects. Other OSF-members with different specializations are also part of the project team. The initiative makes learning and development possible for a large group of employees in the sector at various SMEs and fits in well with the theme of Lifelong Learning. The OSF Academy is seen as a multi-year project, where more relevant content for the sector will become available in the coming years.
The following partners are involved in the project: 1. Aggreko – aggreko.com
Bestronics – bestronics.nl
Fanalists BV – fanalists.com
Game On bv –game-on-technologies.com
Heffels Spiegeler Advocaten –spiegeler.com
Holland Partners – hollandpartners.nl
MTD Nederland B.V. – mtd.net
Orange Sports Forum –orangesportsforum.com
Technicom BV – technicom.nl
You.Fo BV – www.you.fo
38
5.
7.
8.
2.
3.
4. Flexotels BV – flexotels.com
6.
9.
10.
11.
Themes OSF Academy
At the launch of the OSF Academy in 2023, various modules will be online. The e-learning modules are divided into four themes:
1. Scaling & Professionalization
2. Internationalization
3. Digital Transformation
4.
Project Management at Events
Within these themes, various modules are developed, such as "Preparation for a successful trade mission or exhibition participation", "Legal aspects for internationalization", "The use of marketing data at events", and more! The e-learnings not only focus on the management of the companies, but will also be made relevant for all sections within the organization. Various levels are offered, from beginner to expert.
Future OSF Academy
Thanks to the project, a foundation is laid for the OSF Academy, in which the digital learning environment is set up. A total of 8 modules will be developed within the project. OSF and the project partners have the ambition to continue to create and update content for the OSF Academy in the coming years. In this way, the OSF Academy remains up-to-date and is filled with more relevant content that connect even
better with the OSF network. This allows OSF participants to share knowledge in a simple but efficient way!
Several employees can use the OSF Academy. There will be one coordinator per company, who can also follow the progress of the employees. It is also possible to add internal
About the SLIM subsidy
It appears that small and medium-sized enterprises (SMEs) are less focused on learning and developing employees. Due to seasonal work, the pandemic and the fast-moving market, it is difficult to develop an instructive working environment. With the Incentive Scheme for Learning and Development in SMEs (SLIM), the government wants to make learning and development in SMEs a matter of course.
The SLIM grant is aimed at learning and development for all kinds of new ideas. Entrepreneurs can apply for a subsidy for the following 4 activities:
• Screening of the company, for example to engage an external consultant to have your company audited.
Career and development advice for employees.
• The scheme allows for initiatives aimed at methods that encourage employees in their development.
• Third learning path, for example for job seekers and employees who want to make a career change.
For more information visit the government website: https://www.uitvoeringvanbeleidszw.nl/ subsidies-en-regelingen/slim
onboarding modules or e-learning modules to the OSF Academy and make them exclusively available to your company.
Companies interested in working on modules for the OSF Academy can contact OSF.
39
INTERNATIONAL
FEYENOORD INTERNATIONAL, HERE TO EMPOWER
The Feyenoord Academy is known worldwide as one of the best football development systems, having produced many talented players. Feyenoord International offers programs for ambitious players and coaches to experience youth football at the highest level. We do this by sharing and applying the methodology used within the Feyenoord Academy. The new Feyenoord Academy facilities were officially opened in August 2019. This new accommodation contributes to the professional training environment that Feyenoord wants to offer its youth players.
Feyenoord International stands for a high-quality learning experience for participants in all our international programs. With these programs we aim to provide both coaches and youth players with unique opportunities. Feyenoord offers them the opportunity to showcase their talent, to learn more about the beautiful game of football and to communicate with both their peers and our quali ed International Development Coaches.
The main goal is to contribute to the development of global football. We do this by making our knowledge and experience available to our partners. Our international programs are designed to provide academy staff with the right tools to boost their personal development as well as the development of the academy curriculum and the development of their players.
Feyenoord is structurally active on ve continents. In addition, Feyenoord Camps are organized annually in many different countries while we welcome teams, coaches as well as other delegations at our academy in Rotterdam.
WHAT FEYENOORD CAN OFFER:

• Comprehensive meaningful Strategic and Educational Partnerships;
• Feyenoord Football School and Feyenoord International Academy agreements;
• Fully catered European football experience for youth teams;
• Academy visits and educational programs for coaches;
• Of cial Feyenoord licensed Camps on location;
• Clinics and workshops on location;
• Internship opportunities for talented players and coaches;
• Curriculum and coaching consultancy;
• Online assistance and coaching development.
Entering the US sports market together:
SPORTSNL'S ROAD TO SOCCEREX AND WORLD CUP2026
Football is the fastest-growing sport in the United States, while the World Cup will be organised in the US in 2026. This offers business opportunities for the Dutch sports sector.
Sport in the US is known for 3 things: big investments in innovation and sustainability, optimally exploiting the commercial side of sport and creating a top sports culture. Football, locally known as soccer, is the fastest-growing sport in the US and therefore offers business opportunities.
A large number of Dutch companies and sports organisations already know how to contribute there with their innovations, knowledge and experience. Economically speaking, the US sports sector covers one-third of the total global sports market. Some USD 550 billion is involved annually. In the coming years, this will grow due to major events such as the World Cup in 2026 and the Olympic Games in 2028.
The Netherlands at Soccerex
It was therefore imperative that the Dutch sports sector had a good presence at Soccerex. Soccerex is one of the most prominent football business events in the world. During this exhibition with an extensive conference programme, experts from the sports world, companies and governments meet to
discuss developments in football. Even more importantly, it provides an opportunity to network.
This year's Americas edition of Soccerex took place on the 15th and 16th of March in Miami. Florida has many major sporting events and has a "hub" function of in the Americas, making it a prime location. The exhibition and conference were organised in cooperation with CONCACAF, US Soccer Federation, Major League Soccer and the Spanish LaLiga, among others.
More than 1,600 decision-makers from the sports world gathered. The Netherlands was strongly represented thanks to a multi-year strategic partnership between the publicprivate initiative SportsNL, the consulate in Miami and Soccerex.
The road to Soccerex
Some 30 Dutch companies and sports organisations participated in Soccerex Americas in Miami under the banner of SportsNL. This group consisted of organisations working on themes such as youth and talent development, sports tech and data, smart and sustainable sports facilities, innovative fan engagement and urban sports planning. With SportsNL partners KNVB, Johan Cruijff ArenA and Sportinnovator, and also in consultation with Orange Sports Forum (OSF), the Consulate General in Miami supported the Dutch business community.
Dutch preparation for Soccerex started more than a year before the trade fair. For instance, online workshops and individual introductions were organised to gain insights into the US sports market. Connections were already being made with US companies. Through these online workshops, pitchtraining and individual coaching, companies could gained insights and contact before the fair.
During the fair itself, the KNVB was on the main stage of the conference, presenting the Dutch vision for innovation in football 'Reinventing Football'. The Johan Cruijff ArenA and Sportinnovator also shared their expertise on how a stadium can be a showcase for innovation in greening sports infrastructure. In this way, the KNVB and the Johan Cruijff ArenA generated a lot of attention for startups and SMEs working with the KNVB and Johan
42
Cruijff ArenA in the football innovation hub #11 and the living lab of the 'football innovation platform', a collaboration between Johan Cruijff Arena, KNVB, UEFA, Ajax, CityFootball and the EU.
SportsNL Pavilion centre stage at Soccerex
Besides the presentations on the main stage, the Netherlands was well represented with the SportsNL Pavilion. This pavilion had as its beating heart the SportsNL Café, the place where business could be done.
There were also stands from Dutch companies and organisations, including the public-private partnership Sport Innovation and Vitality USA coordinated by Orange Sports Forum (OSF). Also visibly present were Dutch companies Metrica Sports, Bestronics Sports & Health, Dotcomsport/SciSports, Recreational Systems/ Turf Talents and PWXR Active Esports.
One of the US partners in the SportsNL Café was the Green Sports Alliance (GSA), an environmental trade organisation whose members include most of the top clubs and sports stadiums in the United States. GSA presented initial findings from the market scan 'Sports Innovation Opportunities in the US', commissioned by the Consulates General in Miami and San Francisco. Meanwhile, SportsNL and GSA have signed a two-year partnership, which started on 6 October 2022, allowing Dutch innovations to be shared among an even larger network in the US.
Side events during Soccerex
Besides the Dutch presence at the fair, the Consulate General Miami organised several events during the week. For instance, Dutch participants visited Inter Miami CF and Hard Rock Stadium (host of Formula 1, Miami Open and the Miami Dolphins).
Furthermore, Florida International University and NOVA Southeastern University (NSU) provided tours and an inspirational talk at
their sports facilities. At NSU's impressive new innovation centre, Dutch sports tech startups were able to pitch their innovations.
To conclude the week, a networking reception at the Dutch residence was on the agenda. The KNVB and the Consulate General had ensured strong participation from the local sports world, matching the Dutch delegation, with a focus on youth and talent development.
Individual participants additionally had their own appointments in Florida, Texas and even Mexico. For many companies, participation resulted in leads, advanced talks on cooperation and deals, within six months.
In total, the Consulates General in Miami and San Francisco and the Netherlands Business Support Offices in Los Angeles and Houston already provide support to more than 60 Dutch companies and sports organisations, made possible in part by the Ministry of Foreign Affairs and the Netherlands Enterprise Agency (RVO). During Queen Máxima's visit to Texas in September 2022, some successful Dutch-Texan sports connections were highlighted, such as the cooperation between PSV, KLM and SGL with Austin FC, and the Brainport Eindhoven region presented itself as a natural partner for the 'greater Austin region'.
Looking towards 2023
The successful start of the public-private partnership around Soccerex will be followed up in 2023 with the arrival of American decisionmakers in Europe. In addition, next year's Dutch participation at Soccerex and other important events in the US are planned.
This year's collaboration put Dutch knowledge, experience and innovations excellently on the US map in 2022. In 2023, there are plenty of opportunities to build on that again. There is also plenty of room for Dutch companies to use the services offered by the consulates and SportsNL.
So do you want to enter or expand in the US market, are you looking for US investors or other forms of cooperation with partners from America?
Then contact the Consulate General in Miami and specifically Thomas Rongen, Liaison Sport, Innovation and Vitality, RVO or our SportsNL partners.
43
GREENER, STRONGER AND BETTER SPORTS FIELDS
Partner
Sport is about impact. Draintalent stands for a 'green impact' by creating optimal, natural grass pitches. In-depth knowledge of technology, climate and sport is used to make a product that not only improves sport, but also the planet.
Draintalent: a partner for sports clubs that want to create sustainable, strong, natural, high-level pitches.
DRAINTALENT.COM
Draintalent is a unique circular soil management system, ensuring optimal conditions and balancing the moisture content within the soil. The result: high-quality surfaces, fewer cancellations, increased use. This circular system provides enormous advantages regarding sustainability. +31 (0)85 050 16 81 | info@draintalent.com
for sports clubs
Going for Gold with DB Schenker
DB Schenker Fairs, Events & Special Logistics is a major player in the field of sports events. Sporting events are becoming larger, more important and more complex. The wishes and requirements of sports associations, sponsors, media and suppliers are also increasing.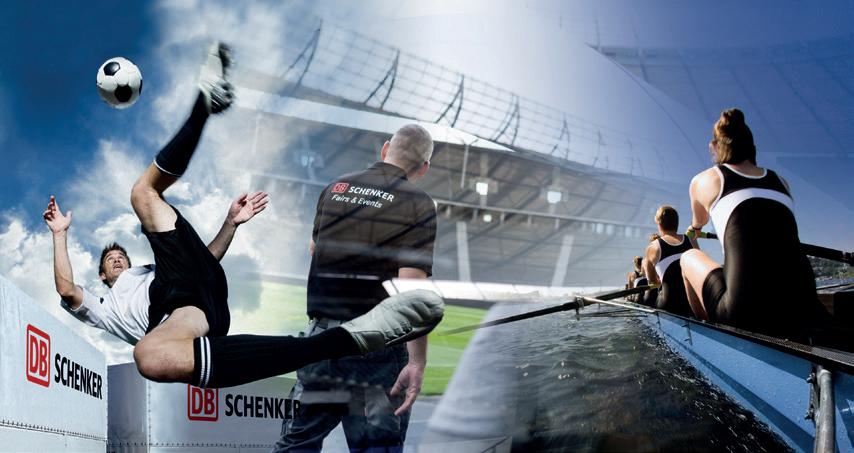 As a logistics partner with offices and own people in over 130 countries, we know the complexity of the event industry like no other. Where most people only see the front of the sporting event, we make ourselves strong at the back.
The implementation of security systems and complex customs formalities, order picking/packing and providing just-in-time delivery at the venue is part of our services. Not only do the athletes go for gold, but also our employees at Fairs, Events & Special Logistics.
Even if your logistics requirements are varied and complex, DB Schenker will arrange it for you – carefree and efficiently. Curious about what we can do for you?
Contact us directly at fairs.international@dbschenker.com.
Schenker Logistics Nederland B.V. Tel. +31 20 225 39 80 fairs.international@dbschenker.com www.dbschenker.com/nl-en/products/fairs-events-special-logistics
LET'S DO BUSINESS WITH THE DUTCH
The world is full of business opportunities for Dutch companies who want to expand. NLinBusiness wants to tap into this potential. We are the bridge between these companies and the public and private organizations who can help them achieve this.
That is why we have identified 40 Cities of Opportunity. These cities, such as Munich, Dubai, Bogotá or Kuala Lumpur have exceptional possibilities for business, collaboration and innovation. In these cities you can find the NL Business Hubs. These hubs combine the strengths of a Dutch regional network of entrepreneurs with the knowhow of regional business partners.
The NL Business Hubs are of great added value to anyone who needs a reliable international network to gain a foothold in a specific market. They can be of assistance in a variety of ways: from solving legal issues, to opening a bank
account or finding qualified staff. And most of all, they are the gateway to a broad network of Dutch and local entrepreneurs and other valuable partners.
What is more, NLinBusiness is in the center of a huge network of public and private organizations, in the Netherlands and abroad. They are ready to help Dutch companies to expand their business outside the Dutch borders. On NLinBusiness.com you will find information about international business to help you take that extra step. From market reports to valuable tips from other, experienced entrepreneurs. At our events, workshops and
networking get-togethers you will meet the people who will help you take the next step.
NLinBusiness is an initiative of the Dutch employers' organizations VNO-NCW and MKB Nederland. We work closely together with the Ministry of Foreign Affairs and the Ministry of Economic Affairs and Climate, the sector associations FME, evofenedex and Koninklijke Metaalunie, as well as with other interest groups, top sectors, knowledge institutes and the Dutch business community.
You can find business opportunities and contacts on nlinbusiness.com
46
Have you heard of the Virtual Gateway NL?
This digital platform, powered by NLinBusiness, enables Dutch businesses and governments to showcase Dutch solutions for global challenges without travelling. Through this Virtual Gateway, we present the sustainable solutions the Dutch provide for the world's challenges and let people experience them!
This immersive experience allows embassies, consulates-general and NL Business Hubs to strengthen the Dutch story abroad by actually
letting the attendees of their events experience it. And through the connected web platform, they can find all the contact details they need.
Although the Virtual Gateway NL can be accessed through a web browser, the real magic happens when you put on the VR headset. Through virtual reality, you can fully immerse yourself in these impressive showcases of Dutch craftmanship. Whether they are challenges related to agriculture, water management or other sustainable solutions, a
tour through the Virtual Gateway NL will make a lasting impression.
The Netherlands: leading in sports
The Netherlands are known for their sport achievements, both on and off the pitch. From soccer to hockey, from ice skating to golf, we compete on a global level. Our passion and drive to innovate and collaborate internationally is changing the game in global sport solutions. We offer new training methods to constantly nurture future champions and continuously innovate facilities worldwide to make them more sustainable, interactive, and profitable.
In the VR film about Dutch sports innovations, viewers fly over a stadium. They can turn around their axis while experiencing the feeling they are standing in the middle of the field among the young players of Rotterdam's Football club Feyenoord. People can experience Dutch innovations which improve the player's efficiency and make it more fun to learn.
47
p Photograph: © Dutch Cycling Embassy

Photograph: © Dutch Cycling Embassy
New VR film: 'Liveable Cycling Cities'
Have you watched the latest film on the Virtual Gateway NL platform? In partnership with NLinBusiness, the Dutch Cycling Embassy launched a new virtual reality film about resilient and sustainable mobility. "Liveable Cycling Cities" takes viewers on an immersive journey through the Dutch cycling (r) evolution, from the 1970s road safety protests in Amsterdam to the spectacular Hovering suspended roundabout in Eindhoven.
The key message: cycling is now a universal mode of transport in the Netherlands, but it wasn't always that way. Rather, it was the outcome of decades of strategic investment in safe and active travel, establishing a set of best practices the Dutch are able to share with global cities looking to follow in their footsteps.
"Not everyone is fortunate enough to visit the Netherlands and experience our cycling paradise first-hand," explains Dutch Cycling Embassy Managing Director Lucas Harms, "But with this VR production, we're able to offer the next best thing. Our in-person study visits are a powerful tool to help transportation professionals and elected officials visualize the transformation of their own streets. Now we can make them virtually available to a much broader audience."
The short film received its world premiere at a recent economic trade mission to California. During the "NL x LA Urban Mobility Event" at the Los Angeles Coliseum on Friday, September 9th 2022, attendees were invited to try the provided VR headsets and be the amongst the first to see it.
Developed with the participation of its extensive public-private network—including the City of Utrecht, Cargoroo, Fietsplatform, and LumiGuide— the film is now part of the Virtual Gateway NL platform, an online showcase presenting Dutch solutions to global issues. Moving forward, it will be shown at conferences, exhibitions, diplomatic missions and other public events hosted by the Dutch Cycling Embassy and our many strategic partners around the world.
You can find all details and films on https://www.virtualgatewaynl.com
Or please contact: jan.franke@nlinbusiness.com or malou.berns@nlinbusiness.com
Take you chance at the Olympics
The next Olympic Games will be held in Paris in 2024. So now is the time for Dutch companies to find opportunities to help realize the massive works that need to be done. Michael Pistecky Head of Economic Policy and Enterprise at the Dutch Embassy in Paris, explains the business opportunities for Dutch companies interested in these projects. This interview by Tiel van den Heuvel & Bart Koetsier was published in Globe by evofenedex.
Why should Dutch companies participate in the projects for the Olympics?
"France sees the Olympic Games as an event for the whole of Europe. The French want to showcase expertise from across the continent in all kinds of different fields. They realize that many European countries have leading companies which have more knowledge in some fields than French companies. We have introduced TreeBuilders, located in HeeswijkDinther, for example. They have already realized a beautiful project next to the Eiffel tower."
What is the added value of Dutch companies?
"By 2024 Paris needs to be a 'smart city', with solutions for challenges of a city this size. Such as mobility issues, infrastructure, pollution, crowd control. In addition, smart technology is needed to make the city more livable. The Netherlands have a lot of knowledge in this field. We have presented this knowledge to a French delegation which we invited to Amsterdam. They were impressed."
"The Dutch are creative. We are great at inventing smart solutions for existing challenges. We stand out in making these solutions practical, and we make sure they work. The mix of daring to experiment and developing a workable end product is a big quality."
What makes Dutch companies so innovative?
"Let's give an example. The concept of a floating village, a village that floats on water, is not new. All over the world, people have been thinking about this idea. But only Amsterdam was able to make it happen. Schoonschip is a floating neighborhood in the middle of the water. This is typically Dutch. The goal of the Olympics organization is to make sure a part of the river Seine is so clean that people will be able to swim in it. A daring project. The Dutch can help to make this happen."
"Even the corona pandemic has created opportunities at the Olympics. Think about crowd control solutions. Paris will need to be able to monitor and control a huge number of people. These are interesting opportunities which were less relevant before this."
Are there more opportunities?
"The Olympics are more than (sports) infrastructure. Social projects are just as important. There are projects which assist disabled people, refugees, people with a lower income. We are proud that the Netherlands can offer an added value here as these projects are just as important as expertise on water or smart mobility."
In conclusion the Olympics in 2024 offer business opportunities in the fields of (electrical) mobility, sustainability, innovation, water and infrastructure. Now is the time to act and to build a network and to participate in tenders.
NLinBusiness offers access to the NL Business Hub in Paris, the NLBC and the Dutch Embassy in Paris. These organizations help companies who are interested in opportunities at the Olympic Games in Paris in 2024. These and other public and private organizations provide information to Dutch enterprises so that they can optimize business opportunities. The NL Business Hub in Paris organizes webinars, online and offline events and practical information to get started in France.
Are you interested in opportunities at the Olympic Games in Paris?
Contact us at: info@nlinbusiness.com
49
dentons.com © 2021 Dentons. Dentons is a global legal practice providing client services worldwide through its member firms and affiliates. Please see dentons.com for Legal Notices. Expanding to the USA? We can help. We understand that expanding to a new continent is a big step for any organization. In addition to defining business objectives and researching markets, tax and legal implications are certain to arise. At Dentons, we are dedicated to finding practical solutions to these concerns—with your goals as our guide. YOUR NETHERLANDS TEAM With our dedicated team of US and NL tax and legal advisers based in the Netherlands, we look forward to sharing our expertise and resources to guide you through expansion across the Atlantic. Dentons, the law firm of the future is here. Jurjen Bevers Partner Netherlands D +31 20 795 34 13 jurjen.bevers@dentons.com Wesley Boldewijn Counsel Netherlands D +31 20 795 34 15 wesley.boldewijn@dentons.com Michael Bennett US Attorney Netherlands D +31 6 38 86 02 04 michael.bennett@dentons.com Contacts
THE MOST POWERFUL EQUESTRIAN MAGAZINE
We are Puissance
Puissance is the most powerful equestrian magazine in the Low Countries and beyond. We capture unique stories made to resonate and inspire. Telling stories differently, we go beyond and give that extra touch.
Our mission
We aim to bring as many people as possible together around equestrian sports. Each print we have more than 35 000 copies in four languages. With readers all over Europe, the USA and UAE, we have already been successful in connecting many people. But our aim is even higher.
Not only horse sports
With our goal to bring people together, we also go beyond our beautiful sport. Giving equestrian sports a taste of what is outside and vice versa, let people from outside enjoy the sport. Therefore you can find articles in our magazine and website about lifestyle, travel and entrepreneurship.
Online
Alongside our offline magazine, Puissance is conquering the online world. On our website you can find exciting interviews, amazing stories and insider information about various topics in the equestrian world and beyond.
www.puissance.com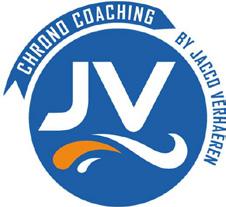 Jet
BetterHealth ImproveSleep Optimize Performance
Coaching by Jacco Verhaeren® offers support to teams, individuals, coaches, leaders and supervisors with the aim of delivering your top performance at any time of the day. the SUCCESS
Beat
Lag
Chrono
www.chrono.coach
to
your branded social media content?
Content Stadium, you can create and share awesome and
on-brand social media graphics, animations and videos
clicks. Helping you grow your brand,
saving time and money. Join 200+ clients www.contentstadium.com
Want
level-up
With
always
in just a few
while
EUROHOCKEY INSTITUTE BUSINESS CLUB LAUNCHES
The EuroHockey Institute Business Club launched in April 2022 at the Wagener Stadium, Amsterdam, bringing together multiple businesses for a VIP experience and to lay the foundations for the future of the venture.
to find out more, contact: Jokko de Wit de EuroHockey Commercial Manager partnerships@eurohockey.org.
54
The EIH project > EuroHockey Institute
The project will build on and enhance good practice structures by developing what will publicly be known as the 'EuroHockey Institute' with the strategic pillars that facilitate sustainable, high quality national growth across member National Associations in Europe. The project will
• enhance governance through leadership and management enable an athlete centred approach to dual careers
• create coaching frameworks and workforce requirements that enhance grassroots development improve workforce requirements.
When will the EuroHockey Institute Launch:
In August 2023 at the EuroHockey Championships and General Assembly.
What is EIH: An ambitious initial 3-year project, co-funded by the Erasmus+ Programme and led by the European Hockey Federation (EuroHockey).
The EIH project will identify and create educational opportunities for the 5 million engaged hockey participants in Europe. These participants include current and emerging leaders, players, athletes, administrators, officials, coaches and volunteers.
It will empower and communicate the vision of what will publicly be known as the EuroHockey Institute.
This will initially be developed under four institutional pillars: 1) governance 2) atleten 3) coaching 4) officials
De EIH coördinator:
Over de EuroHockey: Het Europese bestuursorgaan voor de hockeysport in Europa. EHF is opgericht in 1969 en heeft vandaag de dag 42 leden van de nationale verenigingen. Voor meer informatie bezoek eurohockey.org
It will enable everyone to have access to learn, inspire and provoke change for themselves and others.
The EIH mission: To deliver world-class education to support national growth. Creating an education framework that addresses support on a national, regional and European level. The strategic intent is to create tools and resources that provide transparent and accessible learning for people at all levels of the sport.
The Legacy: EIH project legacy will be the 'EuroHockey Institute' which will enable the societal role of sport to be presented by encouraging, promoting, developing and supporting the growth of hockey through education and learning in Europe at all levels
We believe in developing skills to create purposeful learning for those in decision-making roles within hockey.
• By sharing knowledge through teaching, mentoring and facilitating the correct programmes and environments to maximise understanding, implementation and application.
• The provision of career guidance and support via academic and business opportunities for athletes' dual careers.
• Building National Association pathways to develop coaching and ensuring the correct structured, qualified workforce to deliver against training needs.
Highlighting the importance of education, learning and skills transference in sport will be important in the project, alongside the analysis of key findings to enable a sustainability and transferability of the intellectual outputs.
De EIH project partners:
De Universiteit van Kopenhagen (DEN), Hockey Magic (NED), Orange Sports Forum (NED) bundelen hun krachten met EuroHockey-leden uit Nederland, Frankrijk, België, Duitsland, Slovenië en Zwitserland.
©2022. EuroHockey. Alle rechten voorbehouden. Niets uit dit document mag worden gereproduceerd of verspreid in welke vorm of op welke manier dan ook, zonder uitdrukkelijke schriftelijke toestemming. Dit project is gefinancierd met steun van de Europese Commissie.
55
ORANGE PAGES
40 Beats
Hoogoorddreef 5, 1101 BA, Amsterdam www.40beats.nl
4db Roadshows BV / Mobile facilities Postbus 6141, 4000 HC, Tiel www.4db.nl
A&E Architecten
Runnenburg 12 | gebouw E, 3981 AZ, Bunnik www.ae-architecten.nl
AAA-LUX
Fijenhof 4, 5652 AE, Eindhoven www.aaa-lux-lighting.com
ABN AMRO Bank NV
Gustav Mahlerlaan 10, 1082 PP, Amsterdam www.abnamro.nl
ABSRD Creative Teams
Oudkerkhof 7, 3512 GH, Utrecht www.absrd.com
ACCOR Hotels Nederland Stationsplein 981, 1117 CE, Amsterdam www.accorhotels.com
Actiflow B.V. Halstraat 31, 4811 HV, Breda www.actiflow.nl
Active Esports Arenas Torenallee 3, 5617 BC, Eindhoven www.activeesportsarena.nl
AFC Ajax
1100 AM, Amsterdam Zuid-Oost www.ajax.nl
Aggreko Nederland B.V. Fuutweg 3, 4791 PB, Klundert www.aggreko.com
Ahoy Rotterdam Postbus 5106, 3008 AC, Rotterdam www.ahoy.nl
AKD Advocaten & Notarissen Flight Forum 1, 5657 DA, Eindhoven www.akd.nl
ANP Verrijn Stuartlaan 7, 2288 EK, Rijswijk www.anp.nl
Aon Risico Management
Paalberglaan 2-4, 1105 AG, Amsterdam www.aon.com
Aristotle Technologies B.V. De Rondom 70, 5612 AP Eindhoven www.aristotletechnologies.com
Athlon Veluwezoom 4, 1327 AG, Almere www.athlon.com
Avyna - In- and Outdoor Products 9405 TE, Assen, 7606 JA, Almelo www.trampoline.nl
Ballast Nedam Ringwade 71, 3439 LM, Nieuwegein www.ballast-nedam.nl
BAM Utiliteits Advies
Postbus 54, 3980 CB, Bunnik www.bamutiliteitsbouw.nl
Beewan Sports Experience B.V. Veembroederhof 5-7, 1019 HD Amsterdam www.beewansports.com
Bestronics BV De Run 4545, 5503 LT, Veldhoven www.bestronics.nl
Bilderberg Hotels Beukenlaan 52, 6871 CL, Renkum www.bilderberg.nl
BlackBear Goaly Minervum 7366, 4817 ZH, Breda www.blackbeargoaly.com
Bosch Rexroth B.V Kruisbroeksestraat 1, 5280 AA, Boxtel www.boschrexroth.nl
Breda University of Applied Sciences Monseigneur Hopmansstraat 2, 4817 JS, Breda www.buas.nl
Choices Programme Postbus 10218, 2501 HE, Den Haag www.choicesprogramme.org
Coaches Betaald Voetbal Postbus 1, 8000 AA, Zwolle www.coachesbv.nl
Consulates of the Kingdom of the Netherlands Bezuidenhoutseweg 67, 2594 AC, Den Haag www.government.nl
Content Stadium BV Vliegtuigstraat 28, 1059 CL, Amsterdam www.contentstadium.com
Corbel Partners B.V. High Tech Campus 32, 5656 AE Eindhoven www.corbelpartners.com
Coresta Sports Science Park Eindhoven 5008, 6592 EA, Son www.coresta.nl
Crown Licensing Holding B.V. www.crownlicensing.com Postbus 75800, 1118 ZZ, Amsterdam-Schiphol
Cruyff Institute www.cruyffinstitute.nl
Laan der Hesperiden 118, 1076 DX, Amsterdam
C Sharp Sports Computerweg 39, 3821 AA, Amersfoort www.csharpsports.com
DAV Producties
Edelgasstraat 58, 2718 TH, Zoetermeer www.dav-producties.nl
DBT HOLLAND
Papehof 24, 1391 BG, Abcoude www.dbt.nl
De Johan Cruyff Foundation www.cruyff-foundation.org
Olympisch Stadion 13, 1076 DE, Amsterdam
Dentons Europe LLP
Gustav Mahlerplein 2, 1082 MA. Amsterdam www.dentons.com
DLL Vestdijk 51, 5611 CA, Eindhoven www.dllgroup.com
Descol sports surfaces
Duurstedeweg 7, 7418 CK, Deventer www.descol.nl
Designgoed
Cornelis Ketelstraat 47, 2806 SL, Gouda www.designgoed.com
Desso Sports BV
Postbus 215, 5340 AE, Oss www.dessosports.com
Digifit BV
Achterburgwal 55-1, 1012 DB, Amsterdam www.digifit.eu
Door2arabia
P.O. Box 282, 7770 AG, Hardenberg www.door2arabia.nl
DrainTalent Company BV
Matjeskolk 23, 7037 DZ Beek www.draintalent.com
Dutchblue World B.V.
Kattenburgerstraat 5, 1018 JA, Amsterdam Dutch Cycling Embassy Trans 3, 3512 JJ, Utrecht www.dutchcycling.nl
DutchPanna B.V.
Bennebroekerweg 93C, 1435 CH, Rijsenhout www.dutchpanna.nl
Dutch Wheels
Edisonlaan 37, 6003 DB, Weert www.dutchwheels.com
DVC machinevision
Minervum 7069, 4817 ZK, Breda www.machinevision.nl
EEN www.enterpriseeuropenetwork.nl
Prinses Beatrixlaan 2, 2509 AC, Den Haag
Edel Grass B.V.
Fabrieksstraat 13, 8281 BW, Genemuiden www.edelgrass.com
EGG International B.V.
Saturnusstraat 15, 2516 AH, Den Haag www.egghelmets.com
Embassies of the Kingdom of the Netherlands
Bezuidenhoutseweg 67, 2594 AC Den Haag www.government.nl
Embedded Fitness Kapelweg 11, 5756 AJ, Vlierden www.embeddedfitness,nl
Endemol Shine
MediArena 2, 1114 BC, Amsterdam-Duivendrecht www.endemol.nl
Engelbrecht Global Consulting
Kerkhoofweg 75, 4835 GA, Breda www.engelbrechtgc.com
Equilog
Driesweg 10, 5455 RB, Wilbertoord www.equilog.nl
Eurocollege Westblaak 139, 3012 KJ, Rotterdam www.eurocollege.nl
European Turf Group www.europeanturfgroup.com Dragonder 13C, 5554 GM, Valkenswaard
Exo LIgament B.V. Molengraaffsingel 12, 2629 JD, Delft www.exoligament.com
Faber Audiovisuals
Hemmemaweg 22, 9076 PH, Sint Annaparochie www.faber-av.com
Fan Engagement www.fanengagement.nl
Feyenoord Rotterdam
Van Zandvlietplein 3, 3077 AA, Rotterdam www.feyenoord.nl
FGHS
Plesmanstraat 1, 3833 LA, Leusden www.fghs.nl
Flexbord www.flexbord.com Humberto Delgadoplein 1, 1102 JL, Amsterdam-Zuidoost
Flexotels BV Zessprong 14, 5684 NV, Best www.flexotels.com
Fontys
De Lismortel 25, 2512 AR, Eindhoven www.fontys.nl
FootGolf Holland Het Jaagpad 16, 3461 HB, Linschoten www.footgolfholland.com
FreeSense Solutions www.freesense-solutions.com Meerenakkerplein 21, 5652 BJ, Eindhoven
Game On Technologies Stationsplein 27, 6221 BT, Maastricht www.game-on-technologies.com
Gemeente Amsterdam Postbus 202, 1000 AE, Amsterdam www.amsterdam.nl
Gemeente Rotterdam Dienst Sport en Recreatie Postbus 33100, 3005 EC, Rotterdam www.rotterdam.nl/sportenrecreatie
Glevmo Mobility Management Graf-Adolf-Platz 15, 40213, Düsseldorf (D) www.glevmo.com
Global Dressage Analytics www.globaldressageanalytics.com PO Box 86, 5490 AB, Sint-Oedenrode
GP Smart Stadium De Scheper 312, 5688 HP, Oirschot www.gpsmartstadium.com
Gracenote Sports Binnenwal 2, 3432 GH, Nieuwegein www.gracenote.com/sports
Grass Valley
Bergschot 69, 4817 PA, Breda www.grassvalley.com
GrassMaster Solutions Galiërsweg 35A, 5349 AT, Oss www.grassmastersolutions.com
Greenfields BV Nylonstraat 7, 8281 JX, Genemuiden www.greenfields-kunstgras.nl
Grootgroener B.V. Vriezenveenseweg 57a, 7641 PE, Wierden www.grootgroener.nl
Grouve Sports Management Group Postbus 40, 7468ZG, Enter www.grouve-sport.com Grupo Eurobrasil / Hollabrasil Ltda. Lauwers 3, 5032 ZD, Tilburg www.hollabrasil.com.br
Hafkon Schimmink 18, 5301 KR, Zaltbommel www.hafkon.nl Han van den Wijngaard Motorsports Consultancy Dokter Bauerstraat 5, Gorinchem www.linkedin.com/in/hanvandenwijngaard
Happy Idiots
Keizersgracht 2A, 5611 GD, Eindhoven www.happyidiots.nl
HazenbergHoefsloot
Esschebaan 25, 5282 JK, Boxtel www.hazenberghoefsloot.nl
Heffels Spiegeler Advocaten Tournooiveld 4, 2511 CX, Den Haag www.heffels-spiegeler.com
HEG Consult www.hegconsult.com
Henko A&T B.V. Graafschap Hornelaan 184, 6004 HT, Weert www.henko-at.nl
Herculan Sports Surfaces Postbus 46, 4230 BA, Meerkerk www.herculan.com
Heras Hekdam 1, 5688 JE, Oirschot www.heras.nl
HIP Capital Torenallee 3, 5617 BA Eindhoven www.hipcapital.nl
Hof Hoorneman Bankiers
Verwersstraat 26, 5211 HW, Den Bosch www.hofhoorneman.nl
Hogeschool van Amsterdam Postbus 22575, 1100 DB, Amsterdam www.hva.nl
Holla Advocaten Prof. Dr. Dorgelolaan 30, 5613 AM, Eindhoven www.holla.nl
Holland Brazil Coolsingel 104, 3011 AG, Rotterdam www.hollandbrazil.com
Holland Brazil Business Consulting Group Strawinskylaan 3051, 1077 ZX, Amsterdam www.hollandbrazil.com
Holland Football University www.hollandfootballuniversity.com Colosseum 65, 7521 PP, Enschede
Holland Partners
Steupelstraat 40, 3066 HL, Rotterdam www.hollandpartners.nl
Holland Sport Systems B.V. www.hollandsportsystems Storkstraat 1C, 3905 KX, Veenendaal
Holland Sports & Industry www.hollandsportsindustry.com
Hope Sportsmanagement
Amsterdam | Maastricht www.hopesportsmanagement.com
HUP Hotel
Arkweg 3-17, 5731 PD, Mierlo www.hup.eu
Hypercube Business Innovation
Kromme Nieuwegracht 11-A, 3512 HC, Utrecht www.hypercube.nl
i-Vention
Admiraal de Ruytersttraat 2, 3115 HB, Schiedam www.i-vention.nl
Ice-World International
Weteringpad 7, 3762 EN, Soest www.ice-world.com
Impeco Sport & Events Logistics B.V. Ratio 24, 6921 RW, Duiven www.impeco.nl
INCONTROL Simulation Solutions
Papendorpseweg 77, 3528 BJ, Utrecht www.incontrolsim.com
Indoor Golf Arena www.indoorgolfarena.eu
Pedro de Medinalaan 7, 1086 XK, Amsterdam
Indu-Con BV
Jister 11, 9001 XX, Grou www.indu-con.com
ING Wholesale Banking
Postbus 1800, 1000 BV, Amsterdam Zuid-oost www.ingwb.com
Inmotio Object Tracking
Hettenheuvelweg 8, 1101 BN, Amsterdam Zuid-oost www.inmotio.eu Invest Korea iVentions Event Architects Paseo de Gracia, 8-10, 1-1, Barcelona www.iventions.com
Janssen – Fritsen Berkveld 1, 5709 AE, Helmond www.janssen-fritsen.nl
JB Business Consultancy
Linnaeusstraat 2C, 1092 CK, Amsterdam www.jb-online-advertising-and-social-media.com
Jogo Stroombaan 4, 1181 VX, Amstelveen www.jogo.ai
Johan Cruijf ArenA
ArenA Boulevard 1, 1100 DL, Amsterdam www.amsterdamarena.nl
Kaal Masten BV Gasstraat Oost 7, 5349 AH , Oss www.kaal.nl Kanjam Europe B.V. Hessen-Allee 20, 7381 CA, Klarenbeek www.kanjam.eu
Kenniscentrum Sport en Bewegen
Horapark 4, 6717 LZ, Ede www.kenniscentrumsport.nl
Kicks n Sticks Sportlaan 10, 5062 JK, Oisterwijk www.kicksnsticks.eu
Kienbaum Kingsfordweg 151, 1043 GR, Amsterdam www.kienbaum.nl
KIIP Körössy Import Innovative Products
Dorpsstraat 33, 1657 AA, Abbekerk www.eccotemp.nl
King Of The Rivers Postbus 1020, 6501 BA, Nijmegen www.stichtingaquarius.nl
KNBLO Wandelsportorganisatie Nederland Postbus 1020, 6501 BA, Nijmegen www.knblo.nl
KNBSB
Kelvinbaan 48, 3439 MT, Nieuwegein www.knbsb.nl
Koninklijke Nederlandse Zwembond (KNZB)
Wattbaan 31, 3430 JE, Nieuwegein www.knzb.nl
KPMG Staffing & Facility Services BV
Postbus 75597, 1070 AN, Amsterdam www.kpmg.nl
Kupan b.v.
Dames Jolinkweg 46, 7051 DL , Varsseveld www.kupan.com
KVLO
Postbus 398, 3700 AJ, Zeist www.kvlo.nl
La Gro Geelkerken
Prinses Beatrixlaan 582, 2595 AM, Den Haag www.lagrogeelkerken.nl
Leerkotte BV
Asveldweg 4-6, 7556 BP, Hengelo www.leerkotte.nl
Lerenhardlopen.nl
Korenveld 9, 5236 WL, 's-Hertogenbosch www.lerenhardlopen.nl
Loontjens Biljarts
Dam 21, 4331 GE, Middelburg www.loontjens.com
Losberger-De Boer
Laanenderweg 11, 1812 PW, Alkmaar www.losbergerdeboer.com
Maastricht School of Management
Endepolsdomein 150, 6229 EP, Maastricht www.msm.nl
Maluku Sport Facility Group Coöperatie U.A.
Velperplein 23, 6811 AH Arnhem www.maluku-united.com
Markteffect
Schimmelt 46, 5611 ZX, Eindhoven www.markteffect.nl
Marree & Dijxhoorn advocaten (attorneys)
Zonnehof 31-35, 3811 ND, Amersfoort www.mend.nl
Marvin and Miles
Westerdoksdijk 40, 1013 AE, Amsterdam www.marvinandmiles.com
Match Sport Media Solutions
Veldzigt 3, 3454 PW, De Meern www.match-sms.nl
MB Promotions
Ekkersrijt 7316, 5692 HH, Son www.mbpromotion.com
MBI Beton BV
Taylorweg 10, 5466 AE, Veghel www.mbi.nl
Meijer Equestrian Surfaces
Industrieweg 18, 7844 NV, Veenoord www.meijerpsb.nl
Merford Noise Control bv
Franklinweg 8, 4207 HZ, Gorinchem www.merford.com
Metrica Sports
Paasheuvelweg 40, 1105 BJ, Amsterdam www.metrica-sports.com
Middenduin Corporate Finance
Langestraat 37, 3861 BM, Nijkerk www.middenduin.nl
Ministry of Foreign Affairs www.rijksoverheid.nl/ministeries/bz
Bezuidenhoutseweg 67, 2594 AC, Den Haag
Ministry of Health, Welfare and Sport
Rijnstraat 50, 2515 XP, Den Haag www.rijksoverheid.nl/ministeries/vws
Ministry of Infrastructure and the Environment
Plesmanweg 1-6, 2597 JG, Den Haag www.rijksoverheid.nl/ministeries/ienm
MJR TOM BV
Overschiestraat 65, 1062 XD Amsterdam www.mjrtom.com
MoederscheimMoonen Architects
Weena-Zuid 132, 3012 NC, Rotterdam www.moederscheimmoonen.nl
MOOVZ
Zamenhofstraat 116K unit 3.03, 1022 AG Amsterdam www.moovz.nl
More2Win
Torenallee 3, 5617 BA Eindhoven www.more2win.com
Movico
Daalder 9, 5753 SZ, Deurne www.movico.nl
Municipality Haarlemmermeer
Raadhuisplein 1, 2132 TZ, Hoofddorp www.haarlemmermeer.nl
MTD International B.V.
Clara Zetkinweg 4, 5032 ML, Tilburg www.mtd.net
Nedap Security Management Parallelweg 2, 7174 DC, Groenlo www.nedapsecurity.com/nl
Nationaal Sportscentrum Papendal Papendallaan 9, 6816 VD, Arnhem https://papendal.nl
Netherlands Business Support Offices Bezoudenhoutseweg 67, 2594 AC, Den Haag www.government.nl
NEK Logistics bv www.nekgroup.com Prestwickweg 26, 1118 LB, Schiphol-Amsterdam
Nielsen Sports Overschiestraat 182, 1062 XK, Amsterdam www.nielsensports.com
Nijha BV Postbus 3, 7240 AA, Lochem www.nijha.nl
NLcoach Wattbaan 31-49, 3439 ML, Nieuwegein www.nlcoach.nl
NLinBusiness Bezuidenhoutseweg 12, 2594 AV, Den Haag www.nlinbusiness.com
NOC*NSF
Papendallaan 60 6816 VD, Arnhem www.nocnsf.nl
Noldus Information Technology
Nieuwe Kanaal 5, 6709 PA, Wageningen www.noldus.com
Octane Fitness International www.octanefitness.com
Rivium Westlaan 15, 2909 LD, Capelle a/d IJssel
Octatube
Rotterdamseweg 200, 2628 AS, Delft www.octatube.nl
Ockyz www.ockyz.com
Rivium Boulevard 21-27, 2909 LK, Capelle aan den IJssel
One Million Hockey Legs www.onemillionhockeylegs.com
Koningin Astridboulevard 23, 2202 BJ, Noordwijk aan Zee
Online Golf Systems
Oranjeboomstraat 9, 4812 EJ, Breda www.onlinegolfsystems.nl
Orange Sports Forum
Torenallee 3, 5617 BA, Eindhoven www.orangesportsforum.com
Ortec Postbus 490, 2800 AL, Gouda www.ortec.nl
Pactive Motion
Onderstal 32, 4631 NR, Hoogerheide www.pactive.motion.nl
Pam
Zonneheuvelweg 8, 6861 AE, Oosterbeek www.pamcoach.com
Paliwigo
Hazeleger 74, 5431 HL, Cuijk www.paliwigo.com
Philips www.lighting.philips.nl
Ekkersrijt 4303 Build HSB, 5692 DJ, Son en Breugel
PlasmaMade B.V.
Achthoevenweg 30, 7951 SK, Staphorst www.plasmamade.com
Pluijms www.pluijms.com
Polsar Klimelementen BV
Bieskemaar 3, 9735 AE, Groningen www.polsar.nl
PostNL
Prinses Beatrixlaan 23, 2595 AK, Den Haag www.postnl.nl
Pozyx
Vrijdagmarkt 10/201, B-9000, Gent www.pozyx.io
Prestum.nl
Postjeskade 57-3 , 1058 DH, Amsterdam www.prestum.nl
Profitz
Torenallee 3, 5617 BA, Eindhoven www.pro-fitz.biz
Prolyte Group Industriepark 9, 9351 PA, Leek www.prolyte.com
Propeaq
Saal van Zwanenbergweg 11, 5026 RM, Tilburg www.propeaq.com
ProSoccerData
Ninoofsesteenweg 132, 1700, Dilbeek www.prosoccerdata.com
PSV Eindhoven
Postbus 886, 5600 AW, Eindhoven www.psv.nl
PWXR
Torenallee 20, 5617 BC, Eindhoven www.pillowswillow.com
QR-FIT
Van Heemstraweg 123, 6651 KH Druten www.qr-fit.nl
RAI Amsterdam Europaplein 24. 1078 GZ, Amsterdam www.rai.nl
Randstad Holding Postbus 12600, 1100 AP, Amsterdam www.randstad.nl
Recreational Systems International Zeelbergseweg 35, 5555 LD, Valkenswaard www.recreationalsystemsint.com
Red Bull
NDSM-Plein 26, 1033 WB, Amsterdam www.redbull.nl
Reddingsbrigade Nederland Dokweg 149, 1976 CA, IJmuiden www.reddingsbrigade.nl
Remiqz
Willem Fenengastraat 4c, 1096 BN, Amsterdam www.remiqz.com
Rio de Janeiro football www.riofootballtour.com
Rijksdienst voor Ondernemend Nederland Prinses Beatrixlaan 2, 2595 AL, Den Haag www.rvo.nl
Rosmark Edeseweg 13, 6733 AA, Wekerom www.rosmark.nl
Royal HaskoningDHV Laan 1914, no 35, 3818 EX, Amersfoort www.royalhaskoningdhv.com
Royal Ten Cate G. van der Muelenweg 2, 7443 RE, Nijverdal www.tencategrass.com
S&L Job Solutions Tobias Asserlaan 7, 2662 SB, Bergschenhoek www.sljobsolutions.nl
SABA Dinxperlo Industriestraat 3, 7091 DC, Dinxperlo www.saba.nl
Schenker Logistics Benelux B.V. Europaplein 53, 1078 GW Amsterdam www.dbschenker.com/nl-nl
Schmitz Foam Products Produktieweg 6, 6045 JC, Roermond www.schmitzfoam.com
SD Worx
Teteringsedijk 184, 4817 ML, Breda www.sdworx.nl
Sersol Schipperstraat 154, 4871 KK, Etten-Leur www.sersol.nl
SGL
Abr. Kroesweg 44, 2742 KX, Waddinxveen http://sglsystem.com
Share Logistics
Waalhaven Zuidzijde, 3089 JH, Rotterdam www.sharelogistics.com
Shimano Experience Center De Leeuwhof 2, 6301 KZ, Valkenburg www.shimano-ec.com Sidijk BV Pluto 1, 8448 CM, Heerenveen www.sidijk.com
Signgrass BV Stokskesweg 9B, 5571 TJ Bergeijk www.signgrass.com
Slangen + Koenis Architects Swammerdamweg 11, 3401 MP, IJsselstein www.slangenkoenis.nl
Smartgoals B.V. Torenallee 32-06, 5617 BD, Eindhoven www.smartgoals.nl
Sohar Port and Freezone www.soharportandfreezone.com PO Box 9, Postal Code 327, Sohar, Sultanate of Oman
Spierings & Swart Architectenbureau Gestelsestraat 258, 5654 AM, Eindhoven www.spierings-swart.nl
Sport & Health Strategy Consultants Berlageplein 38, 2728 EG, Zoetermeer www.sahsco.com
Sport2B
J.P. Sweelincksingel 45, 2132 KM, Hoofddorp www.sport2b.nl
SportAan
Smitjesland 20, 6663 KH, Nijmegen www.sportaan.nl
SportBizz
Postbus 86, 5490 AB, Sint-Oedenrode www.sportbizz.nl
Sporters United Rijnkade 192, 1382 GT, Weesp www.sportersunited.nl
SportExperience
Torenallee 3, 5617 BA, Eindhoven www.sportexperience.org
Sportivation Mondriaanstraat 15, 5151 WE , Drunen www.sportivation.nl
Sportlife Management www.sportlifemanagement.com
Johan de Wittlaan 12, 2517 JR, Den Haag
Sport-Netwerk.nl
Torenallee 3, 5617 BA, Eindhoven www.sport-netwerk.nl
Sport Technologies Cavalier 1, 3897 AA, Zeewolde www.sport-technologies.nl
Sports & Technology
Torenallee 3, 5617 BA, Eindhoven www.sportsandtechnology.com
Sports Pitch Engineering www.sports-pitch-engineering.com
Anne Aleidalaan 56, 3832 KT, Leusden
Sportinnovator
www.sportinnovator.nl
Laan van Nieuw Oost-Indië 334, 2593 CE, Den Haag
Sportservice Nederland BV
Postbus 338, 2000 AH, Haarlem www.sportservicenl.nl
SportSquare B.V.
Overhoeksplein 2, 1031 KS, Amsterdam www.sportsquare.com
Sportuniek Hemdijk 10, 8601 XH, Sneek www.sportuniek.com
Sportunity Hoofdstraat 21-58, 7311 JT, Apeldoorn www.sportunity.nu
StateCore BV
Veldzigt 3, 3454 PW, De Meern www.statecore.nl
Studio2 Communications
Emmaweg 2, 3603 AM, Maarssen www.sporteronline.com
Summa
Schuttershofweg 1D, 4538 AA, Terneuzen www.summavastgoed.com
SuperSub Sportbases www.supersub-sportbases.com
Produktieweg 52, 2382 PD, Zoeterwoude
svikaworks www.svikaworks.nl
Tweede Hogerwoerddwarsstraat 31, 2023 VK, Haarlem
Sweep6
Juliana van Stolberglaan 161, 2595 CD, Den Haag
TDE
Torenallee 3, 5617 BA, Eindhoven www.tde.nl
Team Jumbo-Visma
Rietveldenweg 47E, 5222 AP, Den Bosch www.teamjumbovisma.nl
Techonomy
Torenallee 3, 5617 BA Eindhoven www.techonomy.nl
The Bridge business innovators
Stationsplein 1, 3818 LE, Amersfoort www.thebridge.nl
The Stadium Consultancy www.stadiumconsultancy.com
Jan Massenstraat 32, 1411 RW, Naarden
Tickets.com
Polakweg 10, 2288 GG, Rijswijk www.tickets.com
Tiledmedia
Goudsesingel 152, 3011KD Rotterdam www.tiledmedia.com
TNO
Anna van Buerenplein 1, 2595 DA, Den Haag www.tno.nl
TLS - BOCA Systems Europe Rochussenstraat 291 B, 3023 DE, Rotterdam www.tlseurope.com
Topsport Limburg
Postbus 384, 6130 AJ, Sittard www.topsportlimburg.nl
Topsport Amsterdam www.topsport.amsterdam Olympisch Stadion 14, 1076 DE, Amsterdam
TRANSFER Latin Business Consultancy Puntegaalstraat 179, 3024 EB, Rotterdam www.transfer-lbc.com
Triple Double Torenallee 3, 5617 BA, Eindhoven www.tripledouble.nl
TrueKinetix Satellietbaan 37, 2181 MG, Hillegom www.truekinetix.com
TU/e
PO Box 513, 5600 MB, Eindhoven www.tue.nl
Twynstra Gudde Stationsplein 1, 3818 LE, Amersfoort www.twynstragudde.nl
United Postbus 2202, 1200 CE, Hilversum www.United4all.com Van den Wall Bake Consult bv Postbus 643, 1200 AP, Hilversum www.vdwbconsult.nl
VDL Groep Wekkerstraat 1, 5652 AN, Eindhoven www.vdlgroep.nl
Vekoma Rides Manufacturing
Schaapweg 18, 6063 BA, Vlodorp www.vekoma.com
Volans Rowing Molengraaffsingel 12, 2629 JD, Delft www.volansrowing.com Von Orange Stationdwarsweg 49, 7461 AS, Rijssen www.vonorangsesup.com
Wagner Group Postbus 1332, 9701 BH, Groningen www.wagnergroup.nl
WeDoWow Akkerwinde 38, 6663 GE, Lent www.wedowow.nl
Winning Mood Waterwolf 1, 6681 TH, Bemmel www.winningmood.com Wittelijn.nl
Honderdland 239, 2676 LV, Maasdijk www.wittelijn.nl
WorldFootballDevelopment
Enschede www.worldfootballdevelopment.com
World Tang Soo Do Association 2436 Hanford Road, NC 27215, Burlington www.worldtangsoodo.com
WTS World Tax Service BV Postbus 19201, 3001 BE, Rotterdam www.wtsnl.com
Yalp
Nieuwenkampsmaten 12, 7472 DE, Goor www.yalp.nl
You.FO
Spuistraat 12, 1012 TS, Amsterdam www.you.fo
ZOPFI BV sustainable business development Versantvoortstraat 28C, 5615 AR Eindhoven www.zopfi.eu
Zuyd Hogeschool, opleiding Biometrie Nieuw Eyckholt 300, 6419 DJ, Heerlen www.zuyd.nl
Zwarts en Jansma architects Postbus 2129, 1000 CC, Amsterdam www.zja.nl
CARIBBEAN SPORTS WEEK CURACAO
OSF, together with the FFK (Football Federation Curaçao) organized the Caribbean Sports Week from 1 – 3 November 2022 in Curaçao. The week was entirely dedicated to sports in the Caribbean. Curaçao has developed strongly in recent years, partly thanks to increasing tourism and the rising economy. Sport also plays a major role in these developments and the Caribbean produces many professional athletes who, for example, play in top leagues such as the MLB (Major League Baseball) or the Olympic Games.
This development provides many opportunities to cooperate more intensively within the Caribbean, but also with public and private parties from the Netherlands. In this way, sport can play an increasingly important role in the Caribbean and can benefit from this in both grassroots and top sport. OSF has therefore taken the initiative with a number of local parties, such as the FFK, to organize the Caribbean Sports Week. The aim of the event is to gain insight into the opportunities and challenges in the Caribbean, to connect networks and to take concrete next steps towards successful collaborations.
During the Caribbean Sports Week, various seminars and round table discussions took place with all important stakeholders from the sports sector. The participants discussed, among other things, 'women empowerment' in the Caribbean, innovations, sustainability and talent development. Parallel with the business event, the Kingdom Series Baseball took place, a tournament between several teams from the Caribbean. The tournament was organized by the KNBSB (Dutch baseball association) and was used by the Team Kingdom of the Netherlands in preparation for the World Baseball Classics in 2023.
Curaçao,
Caribbean islands, has a strong bond with the Netherlands. On October 10, 2010, the population decided during a referendum that Curaçao will continue as an independent country within the Kingdom of the Netherlands, in contrast to Bonaire, for example. As a result, the situation in the field of sports for Curaçao has also changed.
Curaçao, for example, can make much less use of subsidies and financing from the Netherlands or the European Union. This makes it more challenging for Curaçao to maintain and modernize the sports facilities.
58
Kingdom of the Netherlands
together with various
In addition, the IOC has decided that Curaçao will not get its own Olympic status for the time being. Professional athletes cannot compete under the flag of Curaçao at the Olympic Games. Athletes are therefore forced to choose between the Netherlands or Aruba, which does have its own Olympic status. This puts Curaçao in a difficult position, because talented athletes often leave the island at a young age to train at better and more modern facilities. The athletes who fall outside the top do not have these opportunities and depend on the limited facilities on the island. As a result, a lot of potential is lost in both the field of top and grassroots sports.
The Caribbean Sports Week made it clear that there is a need for a lot of knowledge, structure and good facilities on Curaçao. Currently, several Olympic athletes from all over the world train on Curaçao, but the facilities on other
Caribbean islands are being modernized at a faster pace. In order to be able to go along with this development, various interested parties from Curaçao would like to draw up a plan together with the Dutch sports sector to create new and modern sports facilities. These facilities would make a great base for athletes looking to prepare for sporting events in a different climate, including the 2028 Los Angeles Olympic and Paralympic Games.
In the coming months, the valuable conversations and themes will be followed up at various levels. It will also be examined what role Dutch companies and public parties can possibly play in this. The participating parties from the Netherlands and the Caribbean have already expressed the ambition to organize a second edition of the Caribbean Sports Week in 2023 and to make this an annual event!
Three biggest sport federations Curacao
We are pleased with the initiative of organizing the Caribbean Sports Week. Another proof that sport unifies given any sport, race, age and gender.
The history of Curaçao in sports has always been remarkable. If you look at the number of professional Athletes per capita from Curaçao, it still amazes. Despite the lack of sufficient financial resources, our resilience has been our main drive. The ties with the Netherlands have given us the professional education and experience to reach our goals. As for
now, restructuring has and is taking place in the 3 main sports of Curacao being Football, Baseball and Athletics.
Our goal as Federations is to work together by uniting our forces and create a Professional Sport Federation with sport facilities. This will create an (inter)national pathway and platform for young talented athletes, where they can optimize and showcase their talents. Strengthening the sports collaboration with the Netherlands will make this a durable and sustainable process.
Above adheres to another goal of Curaçao, which is to position and promote Curaçao as a Sport Tourism hub for the rest of the world as our culture, adaptability, infrastructure and climate are the ideal combination for sports and leisure.
Lets make it happen and create opportunities!!
Regards, Ramiro (FFK), Caimin (CAB), Jedrek (FEBEKO)
59
Alexandra van Huffelen
State Secretary for Kingdom Relations and Digitalisation
A statue for Enith Brigitha was recently unveiled in the Netherlands. Enith was born in Curaçao, and learned to swim there, in the sea. In the nineteen seventies, she was among the world's best swimmers. She was proclaimed Sportswoman of the Year on two occasions, and was the first woman of colour to win an Olympic medal for the Kingdom. It is both right and important that this sporting hero also receives the recognition she deserves in the Netherlands.
Although elite sportsmen and women can be an example for us all, at the end of the day it doesn't matter at what level you participate in sports. I wish everyone the opportunity to become involved in sports, be it at elite or grassroots level. Exercise is healthy for body and mind. This universal truth applies to us all, no matter at what level we participate.
With that in mind, I am delighted that the Caribbean Sports Week in Curaçao is so firmly embedded in the world of sport in the Caribbean part of the kingdom. The agenda for the next few days features a series of interesting topics aimed at further improving the climate for sports, in the Caribbean Netherlands.
You will, for example, be discussing the importance of continuing to develop sports facilities. From ground-breaking sports halls through to well cared for pitches. All these facilities must be in order, if every child is to have the opportunity to discover the form of exercise that most appeals to them. And so that talented athletes receive the support and guidance they need to reach their full sporting potential and perhaps become the next Enith Brigitha or a professional baseball player.
I would warmly encourage you to share your knowledge about sport and its economic benefits with each other, as a means of supporting and enhancing sport in the Caribbean part of the kingdom. I wish you all much inspiration and enjoyment during this Caribbean Sports Week.
Finally, I would like to wish all the participants in the Kingdom Series Baseball, that coincides with this event, every possible success!
60 
fltr: Irel Copra (Min. OWCS), Eddy van Veghel (Min. VWS), Jedrek Magdalena (FEBEKO), Ramiro Griffith (FFK) & Caimin Douglas (CAB).
Alexandra van Huffelen
State Secretary for Kingdom Relations and Digitalisation
Youfosports www.you.fo | info@you.fo Award-winningproduct andconceptGlobalnetworkofproudpromotersandambassadors Healthyfunforeveryone(8+) Alreadyplayedin20+countries,in1000+schools over4continents,and15000+playersworldwide
TEAM JUMBO-VISMA
How Team Jumbo-Visma's yellow dream came true
The summer of 2022 was a fantastic climax for Team Jumbo-Visma. The World Tour team won the Tour de France following years of meticulous training in which nothing was left to chance. Jonas Vingegaard won the yellow jersey, and the Danish rider also took home the polka-dot jersey. At the same time, Wout van Aert and Marianne Vos (in the inaugural Tour de France Femmes) won the green jersey. A dream came true, but this success certainly did not come easy to Team Jumbo-Visma.
In the spring of 2022, the cycling peloton could finally resume racing after a hiatus. Riders handed out autographs; after almost two years, they met with the media and posed for pictures with fans. There was also a fresh opportunity to accomplish that one major objective: winning the Tour de France. A target that had been the organisation's top priority for years and had been at the top of Team Jumbo-list Visma's for much longer. In all areas. From training strategies and equipment to nutrition schedules and the choice of clothing and helmets. There was a constant search for the ultimate.
A long-term vision
Sports-wise, Team Jumbo-Visma has advanced significantly in recent years, among other things. Merijn Zeeman, the cycling team's sporting director, decided to take a radical turn in 2016. A completely new course had to be established. It was time to demonstrate tenacity and strength on and off the bike after a season with six victories and widespread criticism. "We decided to start over and develop a fresh vision with some people", Zeeman says. "We put our heads together and literally drew out what we envisioned on a bunch of flip charts."
"We decided to develop a long-term vision. We were made fun of, especially in the beginning", Zeeman continues. "We decided to invest in talent development, equipment, workforce, knowledge, skills and nutrition, among other things. At the time, we viewed success in the Tour de France as the holy grail. It's terrific that we have now accomplished it. For us, it has always represented the symbol of the ultimate goal. That whole process didn't happen overnight, of course."
Gaining an advantage over your rivals
Although there have been organisational changes, this does not mean that the current policy cannot be changed because it is routinely evaluated critically. "We periodically examine our strategy. We are constantly critical of it. We aim for the highest possible. We must keep doing what we are doing and try to improve upon it every time. We never just sit back and wait for things to get better. That is at the core of this team. Every day, many people are working in the background to advance Team JumboVisma. I am really proud of the dedication everyone demonstrates and feels. In sports, the goal is to outperform the competition. We accomplish that every year in various ways", Zeeman says.
Support is essential
The entire organisation must favour the strategy the team leaders came up with at the brainstorming session, including the riders. Tour winner Vingegaard also agrees: "I think we are this good because of our preparation. We go a little bit further than the competition with our altitude training. We maximise every opportunity. My opinion is that our team excels at that." Vingegaard's words complement Zeeman's vision. He believes 'sport is about staying one step ahead of your rivals'. Zeeman and Team Jumbo-Visma have successfully persuaded people of their vision, which is essential for a vision to prosper.
The perfect collaboration
Plugge also praises his team's work's effectiveness and the extra effort the organisation's employees made. Because even the employees who are not visible
during a stage play a crucial role. According to Plugge, the yellow shirt belongs to the entire organisation, not only Vingegaard or the cycling team. "For almost a year, we trained for this Tour de France. We prepared everything to the last detail. When I see how the riders executed all these plans and scenarios, I can enjoy that process the most. It brings tears to my eyes. The victory is fantastic, which is why we work so hard. But what gives me the chills is, for instance, what Primoz Roglic did for Jonas on the stage where Jonas won the yellow. That process, in my opinion, is cycling, which was beautiful to see. The stage to the Col du Granon was the ultimate proof that we can achieve good results with early planning."
Roglic rode himself empty on this particular day, making things extremely difficult for Tadej Pogacar. As a result, Vingegaard took
the yellow. The world witnessed the team's flawless cooperation. After the stage, the Dane was short of superlatives for his teammates. "The moment I rode in front, I could tell that our strategy was taking shape as we had hoped. I am so incredibly grateful to my teammates. When a great champion like Primoz sacrifices everything for my benefit, I can only look at that with a lot of admiration."
63
Disbelief after the win
Zeeman, on the other hand, relished the 18th stage to the Hautacam even more. After fantastic leading work by Van Aert for Vingegaard, Pogacar had to let go on the climb, and Team Jumbo-Visma won the Tour de France. "Millions of people watched the stage towards Hautacam. There they saw a cycling team calling the shots after years of detailed preparation. The performance from the previous Tour is legendary. We bet on yellow and green from the beginning and lived up to that."
Many thought the Tour had already been decided here, but the yellow jersey wearer did not dare to go there yet. "What if the time trial goes poorly, and I lose the yellow there?" Thankfully, that scenario did not materialise, and so Vingegaard stood on the podium in Paris wearing the yellow jersey. "I genuinely still don't believe what we did", the Dane said after the race.
For Zeeman, this was not the case. He had had this scenario in his head for years. "For this reason, we cannot genuinely speak of exceeding expectations. The most beautiful Tour in recent memory, according to many, was made possible in part by Team Jumbo-Visma's attractive riding. That is one of the best compliments we can get. A dream has come true. It didn't come easy. We all worked extremely hard for it."
Total cycling
During Ajax's successful 2019 Champions League season under coach Eric ten Hag, there was talk again of the 1970s total football; Plugge has a similar term for his team's performance. "I believe we can speak of total cycling at this Tour de France. Van Aert is an example, but many others contributed significantly as well,
like Christophe Laporte and Vingegaard. And don't forget the effort of Primoz Roglic, who, as already mentioned, made everyone's day on the ride to the Col du Granon. That was a brilliant result for us. Overall, it was fantastic for the fans. The stage was outstanding. So I believe we were successful at introducing total cycling. I think that's at least as important. In cycling's most challenging time, we started with Blanco. To ensure that the supporters resumed enjoying the sport, I wanted to offer something back to them. I believe we have succeeded in doing that in recent years, with this as the highlight", the team's CEO said.
Number one in the UCI World Ranking Team Jumbo-Visma is the number one team in the UCI World Ranking by far. Although Team Jumbo-Visma's CEO Richard Plugge believes it is only a number, he does underline that this was taken into account with an eye to the future. "I said in 2020 that Team Jumbo-Visma should be regarded as the best team in five years, by 2025. That refers to the top spot on the World Tour rankings, although that's only a number. People
64
should have the impression that we were a cool team that was competitive everywhere and won everything. I would love it if fans felt that way about us and decided we were the best team."
What is striking about the CEO's words is that the combination of results and fun makes Team Jumbo-Visma the best team in the world. More than ever, the sports world is about numbers and statistics. The Dutch team never loses sight of these. However, phrases like 'total cycling', 'a cool team' and 'we started to give something back to the fans' demonstrate that Team Jumbo-Visma is more than just a result-driven organisation.
Jumbo-Visma also succeeds off the bike Team Jumbo-Visma is a leader among cycling teams when it comes to marketing and communication as well. The yellow blacks scored on and off the road bike throughout the Tour de France. According to research, Team Jumbo-Visma interacted with its cycling supporters online the most out of all the teams. With the help of apparel partner AGU, among others, a successful marketing campaign was launched around the unique shirt the team's riders wore during the Tour (The Masterpiece). The Tour jersey campaign that Team JumboVisma started last year was highly successful and won numerous prestigious marketing awards this spring.
And now? Now that the yellow dream has come true, what is the objective? According to Plugge, Team Jumbo-Visma is far from finished. "Getting to the top is one thing; staying at the top is another", he knows. "This is the beginning. Of course we want to continue. We have now reached the highest possible, and it would be nice if we could do this more often. I want to dream with a deadline, so I want to put the dreams back on paper with everyone in the team and then determine when we want to realise it", the CEO concludes.
65
Team
All photos: credit Team Jumbo-Visma
RAISING THE BAR
RSI SPORTS excels in sports infrastructure. It's our mission to bring the most reliable sustainable innovative sports infrastructure solutions. We raise the bar for sports infrastructure for both professional and amateur use.
The grass growth solution our business unit RSI SPORTS Rhenac LED offers, is the only grass grow technology in the world that can deliver the Complete Light Spectrum (CLS). The CLS (Complete Light Spectrum) delivers the grass the exact amount of light in the colour or wavelength the grass needs for optimal growth with the least amount of energy. In doing so, it reduces the costs.
Together with scientists at the Bio Centre of the Ludwig-Maximilian University in Munich (Germany), RSI SPORTS Rhenac LED technology has researched for 8 years the relationship between light and grass growth under influence of other growth factors. The results is the CLS technology which allows grass to grow with the highest amount of efficiency.
reliable, sustainable, innovative www.recreationalsystemsint.com
Blank labels in all shapes and sizes. We know the uses and posibilities of all labels. To give you the best advice we think along in functionality and quality requirements. Curious to see our contribution as label specialist? etikettenvoordeel.nl
Low prices Personal advice Alle sizes Quick delivery
LABELS NOWHERE ELSE CHEAPER Blank labels on rolls and sheets are available in all different sizes. Thermo Eco Thermo Top Vellum ETIKETTENVOORDEEL.NL 085 48 911 50
BLANK
By Chris Bruntlett, Marketing and Communication Manager, Dutch Cycling Embassy
FROM TEMPORARY TO PERMANENT:
HOW THE COVID-19 PANDEMIC
BOOSTED CYCLING AROUND THE WORLD
As streets emptied and cities around the world quickly locked down in March 2020, cycling suddenly became a critical tool in the fight against COVID-19. During this period, many North American cities—including Oakland, Austin, and Vancouver—recognized they had a responsibility to help maintain the physical, social, and mental health of their residents, who were otherwise trapped indoors for several days at a time. So, they quickly opened up miles of "Slow Streets," barricaded corridors where through traffic was prohibited, and locals could get outside and walk, jog, roll, or socialize in a responsible and physically distant manner. As the end of the lockdown period approached, many European cities—including Berlin, Lisbon, and Paris—announced entire networks of "pop-up" cycling infrastructure, not one or two routes, but dozens that would connect as many origins and destinations as possible, in an effort to keep their streets moving post-pandemic.
This enlargement of the walking and cycling realm emerged not from a sense of opportunity but from one of necessity. In London, physical distancing measures meant their public transport network could only operate at onefifth of its usual 10 million passengers per day (not to mention many who were hesitant to share close quarters with others). If eight million people suddenly jumped into their cars each day—in addition to existing levels of traffic— the streets would soon collapse under their
weight, with huge impacts on congestion, noise and air pollution, and delivery times. To make up for this lost capacity, there would need to be a fivefold increase in miles walked, and a tenfold increase in miles biked. These two scenarios were quantified for the Italian government by Amsterdam-based consultancy Decisio Onderzoek: doing nothing would cause an increase in car use whose externalities could cost its cities up to €20 billion per year, while intervening and replacing these trips with
active travel could save society an extra €20 billion per year. The question was no longer whether cities could afford to invest in walking and cycling. It was whether they could afford not to.
In the first year of the COVID-19 crisis, over 2,600 kilometers and €1.6 billion of cycling measures were announced across Europe, which were tracked on the website of the European Cyclists' Federation and ranked by city and country. To the surprise of some, at the bottom of the list was the great cycling paradise of the Netherlands. But this makes perfect sense when you realize that the Dutch have spent the better part of 50 years building 37,000-kilometers of segregated cycle tracks and 55,000-kilometers of traffic-calmed (30 km/h or lower) streets, and in many ways, were perfectly placed to weather this crisis. Rather than scramble to provide alternatives for passengers avoiding the trams, buses, and trains, municipal governments understood that (e-)cycling could replace a good portion of those trips, because the doorto-door networks of infrastructure already existed. In fact, the only significant changes they made were to disable "beg buttons" and adjust the timing of traffic lights, to optimize intersections for pedestrians and cyclists, whose
68

Temporary Cycle Path in Lisbon
exposure levels exceeded those of people sitting in cars, especially when pedestrians and cyclists were bunching up at the street corners. The existing systems were simply adapted to enable a new way of moving.
To understand why Dutch cities didn't experience the same rush to reallocate street space, historians point to six weeks in the autumn of 1973, when this country experienced a crisis eerily similar to the one in 2020. At that time, the Netherlands was one of five countries targeted by an OPEC oil embargo, resulting in an abrupt gasoline shortage, and compelling its three million motorists to re-evaluate their relationship with their cars. A dramatic spike in fuel prices forced many to reacquaint themselves with their bicycles—the sales of which doubled—producing a collective desire for safer streets. This shift was reinforced by the national government's Car-Free Sunday policy. Suddenly, for one day a week, cities went totally silent, and their thoroughfares were returned to the public realm. It was an instant in history when many residents realized they could no longer take certain things for granted, while simultaneously discovering the vast amount of space in their cities reserved for automobiles. A more balanced and resilient mobility system— less fragile and susceptible to interference from outside forces such as resource shortages— was sought by the politicians and public, and decades later, approximately one-third of trips in most Dutch cities are made by walking or bicycle, one-third by public transportation, and one-third by private automobile.
Fifty years after this historical turning point, the Netherlands is famous for being the only country in the world with more bicycles than people (23.4 million bicycles compared to 17.6 million inhabitants). Even more impressive is the number of kilometres travelled by bicycle: 17.6 billion. That's over 1,000 kilometres for every man, woman, and child! But like most fish have no idea they're surrounded by water, the vast majority of Dutch people have no understanding of the remarkable ways their cities have been built to make them more safe, inclusive, and pleasant for everyone. The cycling infrastructure increases the autonomy and freedom of children; improves sociability and trust between citizens; creates more gender, age, and ability-equitable spaces; improves access to opportunity to all citizens; and ultimately creates cities more resilient to the stresses of the present and future. The challenge now—and one we embrace at the Dutch Cycling Embassy—is helping global cities achieve the same level of "fietsgeluk" as we do in the Netherlands.
Initiated in 2011 and funded by the national government—specifically the Ministry of Infrastructure and Water Management—the Dutch Cycling Embassy is a unique collaboration between the public and private sectors that advocates for bicycle-inclusive mobility. Its network of nearly 100 organizations represents the best of Dutch cycling: knowledge, experience and experts offered by private consultants, NGOs, research institutions, public transport agencies, and national and municipal government. To facilitate cycling worldwide as the most modern, efficient, and sustainable method of transportation, the Dutch Cycling Embassy exists to share the expertise and technology of the world's number one cycling country. Our activities include—but aren't limited to—short-term knowledge exchanges with partners from across the globe, hosting study visits to help transportation professionals and elected officials visualize the potential transformation of their own streets, and tailormade ThinkBike Workshops that bring teams of Dutch experts to various locations for up to a week to offer support and guidance in implementing Dutch-inspired solutions.
In the intensive and interactive ThinkBike Workshops, the Dutch Cycling Embassy collaborates with local transport planners to adapt these measures to their own geographical, social, and cultural contexts. Using the lenses of hardware (infrastructure and the built environment), software (the human side of mobility), and orgware (the cooperation process between actors), these workshops have taken place in diverse locations such as Albania, the Philippines, Finland, Norway, France, and the Dominican Republic. The infrastructural legacies are quite impressive and
include Finland's first Dutch-style roundabout in Joensuu, and France's first Dutch-inspired quiet neighbourhood in Montreuil. Perhaps the most impressive example is found in Austin, Texas, where a ThinkBike Workshop laid the groundwork for its ambitious 2014 Bicycle Masterplan. The goal is to build a complete, 650-kilometer network of AAA ("all ages and abilities") routes across the city by 2025. As of August 2022, it has completed 350 kilometers, and with a new $460-million investment will surpass its goal by 2025—beating even the well-known and much-lauded commitments of Paris.
Motivated by the cost-benefit analysis prepared for the Italian government that made the economic case for swift action, Milan was one of the first European cities to start reclaiming space for walking and cycling during the pandemic. Announced in April 2020, the Strade Aperte ("Open Streets") plan included temporary cycle paths, new and widened foot paths, 30 km/h speed limits, and pedestrian and cyclist priority streets. After the successes of this plan, regional officials worked quickly with a consortium of local and Dutch experts—including Amsterdam-based Decisio Onderzoek—to capture this temporary momentum and turn into a permanent measure. Revealed in January
69
Unsafe Cycle Lane in London 
2022, the "Cambio" plan commits €225 million to build 750 kilometers of cycling highways. The spiderweb-like network will consist of 24 "lines" that connect the residential, commercial, and educational hubs within all 133 communes of the metropolitan area. When complete in 2035, it will place 86 percent of the population and 80 percent of services—including hospitals, schools, and businesses—within one kilometre of a cycle route; providing an estimated €1.1 billion in social-economic benefits.
Meanwhile in India, the non-profit Institute for Transportation and Development Policy (ITDP) also moved quickly to launch the "Cycles4Change Challenge"; an initiative designed to support Indian cities to implement quick cycling-friendly initiatives in response to COVID-19. The national Ministry of Housing and Urban Affairs launched the challenge in June 2020, and nearly 100 cities from across the country registered to participate. In addition to creating extensive cyclingnetworks through low-cost interventions like pop-up cycle lanes and traffic-calmed or non-
motorised zones, cities launched programmes such as community-led rental schemes that increase the availability of bikes to citizens and promote the usage of cycling through public events and outreach. In the next few months, the Dutch Cycling Embassy will work with some of the winners of this challenge— including Mumbai, Pune, and Bengaluru— to convert temporary interventions into permanent urban infrastructure. This will take the form of workshops and training programs in collaboration with academic institutions such as the Amsterdam University of Applied Sciences and Technical University of Delft.
Likewise, in the Philippines, the COVID-19 crisis became a reason for unprecedented investments in cycling, as many commuters who formerly relied on public transportation suddenly turned to the bike (and kept on pedaling even as service resumed). In response to this crisis, the Philippine national government allocated about €23 million for the largest cycling infrastructure construction program in the country's history. In September 2020, over 500 kilometers of bike lanes across the three major metropolitan areas were planned: Manila, Cebu, and Davao. By June 2021, they were complete. But to ensure their long-term success, especially given the speed of their construction, the entire process was informed by a training program on Dutch infrastructure principles led by Breda-based DTV Capacity Building and funded by the World Bank. Within
just nine months, the Philippines was able to build an impressive amount of infrastructure, raising the profile of cycling as a reliable and sustainable form of transport and inspiring local governments to build their own cycle lanes.
Now, fuelled by converging climate, health, and safety crises, there is a growing urgency to increase the number of cyclists—and decrease the number of cars—in urban areas around the world. Regular citizens and decision makers are rediscovering the humble bicycle as a simple solution to many of our complex problems. A recent study found if everyone in the world cycled as much as the Dutch (2.6 kilometers per day), it would lead to nearly 700 million tonnes fewer carbon emissions, which is equivalent to the carbon footprints of countries such as the UK, Canada, Saudi Arabia, and Australia. More and more cities are looking at this old-fashioned means of travel as a powerful modern tool: a tool to transform our individual health and happiness, but also a tool to transform our cities and towns from places designed for machines to ones designed for humans. In doing so, we can capture the same freedom we experienced as young children: the freedom to move around our communities independently, the freedom from being trapped in a metal box sitting in traffic, and the freedom from the everincreasing financial burden of owning of an automobile. The pandemic showed that it can be done quickly and cheaply, and that the world is truly ready for a two-wheeled revolution.
70
Traffic Calmed Street in Utrecht 
Our mission is to develop appealing spaces with great sponsorship value and unique fan experience. Resulting in higher fan appreciation, a longer length of stay and improved visitor/turnover flow for our clients.
We design and build solutions such as skyboxes, restaurants, fan shops, business lounges, supporter homes, (temporary) fan zones and pavilions in and around sports stadiums and sports events.
In our daily operation, sustainability is key and part of our DNA. Therefore, we strive for maximum circularity within our projects. Together with our clients, we look for innovative solutions to be more durable.
If you want to know what we can do for your brand, event or how to succesfully engage with your fans, feel free to contact us!
• STADIUM INTERIOR • BRAND & FAN ENGAGEMENT • HOSPITALITY EXPERIENCE BEEWAN SPORTS CREATES ATTRACTIVE TAILORMADE HOSPITALITY AND EXPERIENCE ENVIRONMENTS FOR SPORTS CLUBS & EVENTS, SPONSORS, SUPPORTERS AND SUPER FANS. Veembroederhof 5-7 1019 HD Amsterdam The Netherlands +31 (0)20 219 4990 beewansports.com info@beewan.nl
SCHAAPWEG 18 6063 BA VLODROP THE NETHERLANDS TEL +31 (0) 475-409222 WWW.VEKOMA.COM INNOVATIVE TURNKEY ENTERTAINMENT CONCEPT WHERE SPORT MEETS FUN & LEISURE!
SPORTS FUN CENTRE IS A YEAR-ROUND ATTRACTION PROMOTING HEALTHY EXERCISE FOR YOUTH AND FAMILY, ATTRACTING BOTH TOURISTS AND LOCALS TO THE STADIUM VENUES. THE SPORTS FUN CENTRE IS THE ANSWER TO OPTIMIZING (E)SPORT POTENTIAL IN AND AROUND STADIUMS, GENERATE NEW REVENUE STREAMS AND BECOME A FAMILY DESTINATION! WE PROVIDE: • Market and Feasibility Analysis • Concept Development • Finance • Project Management and Marketing • Games, rides and attractions • Retail, Food & Beverage • Operations & Maintenance FOR MORE INFORMATION PLEASE CONTACT: Peter van Bilsen M:+31610917433 Peter.van.Bilsen@VEKOMA.com SCHAAPWEG 18 6063 BA VLODROP THE NETHERLANDS TEL +31 (0) 475-409222 WWW.VEKOMA.COM
INTERNATIONAL OPPORTUNITIES FOR DUTCH INNOVATIONS
Sportinnovator is a catalyst for innovations that improve sporting performance, encourage the population of the Netherlands to lead an active lifestyle and contribute to a sustainable sports infrastructure. Sportinnovator also wants to show the world what the Netherlands has to offer in the field of sports innovation. The Olympic Games in Paris (2024) and Los Angeles (2028) provide significant opportunities for this.
The Netherlands – where innovation in sport is a priority Merit Clocquet is Sports Innovation Officer at Sportinnovator. She explains how the Netherlands wants to position itself on the world stage as a trendsetting country for innovation in sport: "Increasing attention is being paid in all countries to sport and exercise. The World Health Organisation recently placed extra emphasis yet again on 'physical activity'. Along with other countries, we need to respond to that with our innovations, knowhow and entrepreneurship. So we are monitoring the international potential for innovations in our network, we spot opportunities in other
countries and we make international links via the platforms with which we are affiliated, such as SportsNL."
SportsNL
This public-private initiative interconnects parties from the business community, the government, knowledge institutions, civil society organisations and sport, centred around the theme of 'sport and other countries'. SportsNL provides the coordination, focus and collective international branding of Dutch sports innovations. The platform is coordinated by the Netherlands Enterprise Agency (RVO).
76
"We inspire other countries and acquaint them with the Dutch approach"
p Merit Clocquet
p Duct innovators during Soccerex Americas: Sander van Stiphout (Johan Cruijff ArenA) , Hans Meeske (Holland Innovative) en Fernando Ramirez (Hydraloop)
Additionally, Sportinnovator is a member of EPSI, the European Platform for Sport Innovation. This is where connections are made between European sports innovation partners. "We join this type of network for two reasons," says Merit Clocquet. "First and foremost to provide a springboard to other countries for sports innovations developed in the Netherlands. And in addition, we share knowledge with each other and we identify what the topical issues are on the international stage."
Dutch approach
Sportinnovator wants to show what the Netherlands has to offer in the field of sports innovation. "We inspire other countries with our methods and acquaint them with the 'Dutch approach', in which collaboration between sport, business, government and knowledge institutions is at the forefront," says Clocquet.
Paris 2024 and Los Angeles 2028
In the coming years, Sportinnovator will put its international focus mainly on the countries where major sporting events are taking place. In particular, the Olympic Summer Games in Paris (2024) and Los Angeles (2028) and the FIFA World Cup Football in North America (2026) offer great potential to promote Dutch innovations and to enter into partnerships. Paul van der Kolk is responsible at Sportinnovator for Business and Internationalisation. He explains where, in his view, the opportunities lie: "A huge sustainability transition will take place in the American sporting landscape in the next few years. In California, for instance, there is a major challenge in terms of water. For the Games in L.A. we are currently identifying what issues will be relevant there and what role the Netherlands can play in them."
For Van der Kolk it is clear where we are in the vanguard as far as sustainability is concerned: "Grass, water, synthetic turf, recycling: these are all areas in which the Netherlands traditionally has a leading position. We will build our efforts around them and use the opportunities to best advantage."
Sustainable innovations
The Netherlands has a lot to offer, especially in the domain of sustainable innovations. Consequently, Sportinnovator joined forces with the Netherlands Enterprise Agency to launch an innovation competition on the topic of 'environmentally friendly sports pitches'. This engendered a fully biodegradable synthetic turf pitch that is now being tested in various places in the Netherlands. "That's great of course, but it requires large-scale application if a real impact is to be made," says Paul van der Kolk. "Investments are then recouped and we actually help the world to make progress." Paul can already envisage it: "How wonderful it would be if that synthetic turf pitch were to be laid at all universities and colleges in the USA. Or if the Olympic hockey final in L.A. in 2028 were to be played on our synthetic turf pitch."
But he stresses that it is not only about innovations in sustainability: "We have also collaborated with three consortiums on smart technology that aims to contribute to safe stadiums where there is no place for verbal or physical aggression. There's a market for that all over the world."
Market opportunities in the US
Sportinnovator is affiliated with the Innovation, Sports & Vitality USA programme in which 20 companies have entered into a multi-
Sportinnovator
Sportinnovator focuses on three topics:
• Urban Vitality
- Playing sport and taking exercise
• Fieldlabs for proven & social innovations
- Excelling in sport
Greening sport & sports events
- Making sport sustainable
The foundations of Sportinnovator are formed by a national network of 19 Sportinnovator centres and the data analytics platform Sport Data Valley.
Sportinnovator centres
In the Sportinnovator centres researchers, entrepreneurs, government bodies and sports organisations collaborate on relevant innovations that make a contribution to
year partnership to respond to the market opportunities in the US. Additionally, Sportinnovator is regularly to be found at international events in the domain of sports innovation. As an example, in March 2021 Paul van der Kolk was in Miami to attend Soccerex Americas, an international networking event at which the latest developments in the football industry were discussed. The Netherlands was among the countries that presented innovations there. "Those types of programmes and events are important in terms of sharing knowledge and identifying market opportunities," Van der Kolk explains. "The event in Miami gave us a genuine springboard for getting to know the American sporting landscape. In that connection, the relationship with the Dutch consulate in Miami was really valuable to us. They are making huge efforts there to connect us to the American community and have been a catalyst for our ambitions in the US."
elite sport, participation in sport, and an active lifestyle. Every Sportinnovator centre has its own area of expertise. The centres have been assessed and labelled a Certified Partner of Sportinnovator. In 2022, Brightlands Sportinnovator Center in Sittard-Geleen and Jeugdsport Innovatiecentrum in Zwolle were added to the network.
Ecosystem
The Sportinnovator ecosystem now comprises more than 200 parties from the world of sport, business, knowledge institutions and government. Sportinnovator brings parties from these four target groups together and creates partnerships.
www.sportinnovator.nl
77
p Paul van der Kolk
by
Products ® Find us on Schmitz Foam Products B.V. is the global supplier of ProPlay ®, the perfect shock pad with drainage qualities for high-quality artificial grass systems in sports and playgrounds. • Meets quality standards of International Sports federations • Excellent vertical and horizontal drainage capacity • 25 years warranty for the owner of the field • Circularity is key: – Produced from post-industrial recycled foam – Can be reused or recycled at the end of life of the field Request your ProPlay ® sample at: www.schmitzfoam.com/contact Top performance shock and drainage pads
Schmitz Foam
SPORTS & VITALITY START-UP & SCALE-UP PROGRAM!
The OSF Sports & Vitality Start-up & Scale-up Program is designed for ambitious sport start-ups and scale-ups that view the Netherlands as the best place for starting, growing, and internationalizing their business. We would like to work with the entrepreneurs on, albeit technology or social, innovations in the field of Sports & vitality concepts, Sports High-tech Systems & Materials and Sports & Creative industry.
As part of the facilitator program, the participants will be supported by our experienced start-up coaches. Also, the participants get access to a huge network of potential partners, customers, experts, and other relevant stakeholders in the sports industry! The office is located in SX Center for Sport, Marketing & Media in Eindhoven, the Netherlands.
Program:
OSF offers a one-year program for start-ups and scale-ups that want to turn their idea into a business! During this program you are coached by a team of experts in the field of sports and vitality. Also, you'll have a personal mentor during the whole program, which is your point of contact for all questions.
Participants can benefit from:
• A personal mentor
• Legal assistance
• Shared office space and Incubator facilities
• Start-up Visa for the Netherlands (1-year Visa)
• A network of 300 organizations in the sports Access to Capitall
• Accounting, Tax and Financial Management Services
• Expat Services
About Orange Sports Forum
OSF was founded in 2010 and serves as a platform for the international promotion of companies, organizations and institutions that have a connection with Dutch sport. OSF's network currently consists of more than 300 companies and institutions. In addition, OSF works closely with the Dutch government and foreign missions (embassies and consulates).
One of OSF's most important roles is to identify opportunities in and for other countries and to provide a platform that allows Dutch companies, organizations and institutes to come into contact with parties from foreign countries and vice versa. Ultimately, this will lead to the optimal use of international opportunities.
Requirements:
• The applicant needs to have a focus on sports and vitality or related products, services or knowledge.
• The applicant needs to show that he or she has sufficient means for the coming year (+/- € 18,000).
• The costs for this program are: € 4,500
Application:
If you're interested in participating in this program, please fill in the application form on orangesportsforum.com/startup-facilitator72 and you'll receive an e-mail withing 5 working days.
80
Meet our coaches
Program Leader & Start-up Coach. Specialist in innovation management & growth strategy.
Start-up Coach. Specialist in (international) business development and business creation.
Nico Delleman, Start-up Coach. Specialist in Education, Innovation & Concept Design.
Project- & cluster manager. Specialist in project management, business development, marketing & communication.
Participants
van de Laar, Start-up Coach. Specialist in setting-up start-up support programs, management support of start-up/ scale-up companies on strategy.
Start-up Coach. Specialist in finance, capital and accounting.
Since the start of the start-up facilitator program, we already selected two start-ups which are currently participating in the program.
Stry is a real personal coach at your fingertips. Based on your needs, experience, and goals, Stry finds you an ideal online personal trainer. Then your coach regularly creates tailored, interactive workout plans and stays connected with you to provide unlimited support – from habit formation to nutrition and recreation.
The beauty of the approach is its flexibility, personalization, and efficiency. It feels like you can teleport your trainer to you at the snap of a finger. Any time when you need some help or have a question, your coach is in touch to assist you and proactively motivate you for new achievements. Yet, you don't need to synchronize yourself with anybody: you can do your workout at any moment with the guidance of the app.
The best part is the price. Since you don't need to synchronize with a trainer, you won't pay for every training hour. Instead, you get a monthly subscription for a price of less than two hours with a traditional personal trainer.
This innovative approach is also beneficial for coaches. They get not only a constant source of clients but also an ability to utilize any gaps in their fragmented workday. This opens a great opportunity to work anytime, wherever they want, so they can be more flexible and earn more!
Stry is your personalized way to take care of your wellness. Acquire young and creative employees by sharing an unusual fitness benefit if you are an employer. Extend your business with online clients & share complimentary service if you are a fitness company. Or just start your personal journey with us!
Learn more at https://stry.app/
Vision
Every year Dutch consumers spent around 2.2 billion euros on sports equipment. Equipment that is used during the period of few seasons and then ultimately is disposed. A lot of equipment ends up at the garbage disposal. Sportees explores alternative business models to help more people to participate in sports, maximize utilisation of sport equipment and reduce/prevent waste.
Mission
Here at Sportees our mission is to…
a. Create a healthy and vital community of sporters that can actively participate in sports in their own neighborhoods;
b. Allow more efficient use of resources, as a lot of people own sports gear and most of the time it is underutilized;
c. Contribute to the sharing economy – help people to prevent overconsumption, prevent waste and pollution, and ultimately help to create a more sustainable earth.
Sportees Website
Sportees is an online sports platform based on the idea of sharing economy for local sports community of the Netherlands. All registered users of Sportees website and will be able to use the sports platform for the following services;
a. To buy and sell unwanted and used quality sports items (mountain bikes, treadmills, golf sets, sports cloths, gym bikes etc.)
b. To rent your sports goods to local sports community when you are on break or going for long holidays.
c. To exchange or part-exchange your newly purchased nonrefundable sports goods or unwanted sports items while saving time and money.
Arun Swami Persaud
Rick Sleegers
Camil Smeulders
John
Marielle Wiegmans
The most impressive visual experience. By far.
MOBILE VENDING? BRAND ACTIVATION? VISIT MJRTOM.COM Create selling opportunities by moving around to serve each guest at their preferred location. Increase fan experience and brand awareness. SERVE YOUR CUSTOMERS THROUGH DIRECT BRAND ACTIVATION
THIS IS NOT A WHEEL CHAIR
THIS IS SPACE.
Space where children conquer their fears, find their courage and discover that nothing is impossible.
Support the Cruy Foundation to create more space. cruy -foundation.org
SAFE DRINKING WATER ANY TIME OF DAY
The new PHIL water station has a solar panel on top; no power is needed for evening visibility.
Passionate about water
ww.mtd.net
Aantrekkelijke subsidie voor
ondernemers met exportplannen
Ondernemers die een goed plan hebben om te gaan exporteren of willen investeren in het buitenland kunnen een aantrekkelijke subsidie van RVO krijgen als financiële steun in de rug. De subsidie is voor ondernemers die een product of dienst naar het buitenland willen exporteren. De subsidiebedragen kunnen oplopen tot € 200.000.
Drie soorten exportsubsidie van RVO
RVO kent drie soorten subsidies om de export van Nederlandse bedrijven te stimuleren. De subsidie vergoedt de kosten die door een ondernemer worden gemaakt, zoals de uren van medewerkers, reiskosten, vliegtickets en de inhuur van consultants. Holland Partne rs helpt ondernemers met maximale subsidie en minimale tijdsinspanning voor de ondernemer.
1. Demonstratieproject
2. Haalbaarheidsstudie
3. Investeringsvoorbereidingsstudie
For entrepreneurs who want to invest abroad themselves, for example by proposed investment abroad are worked
Voor ondernemers die zelf willen investeren in het buitenland, bijvoorbeeld het opzetten van een buitenlandse productiefaciliteit of vestiging, kan er subsidie worden gekregen voor het uitvoeren van een investeringsvoorbereidingsstudie. Zo'n studie levert een businessplan op waarin alle details van de voorgenomen investering in het buitenland zijn uitgewerkt en helpt met de investeringsbeslissing in een specifiek land. Aansluitend op deze subsidie zijn er interessante financieringsmogelijkheden vanuit de Nederlandse overheid mogelijk.
Meer informatie
De exportsubsidie kan het hele jaar worden aangevraagd. Leden van OSF kunnen gebruik maken vam de samenwerking met Holland Partners. Holland Partners is o.a. gespecialiseerd in deze exportsubsidie, alle werkzaamheden voor de aanvraag van een subsid ie kunnen volledig door Holland Partners worden verzorgd op basis van een no cure no pay vergoeding. Bij vragen of interesse neem c ontact op met OSF, het team van Holland Partners of kijk op hollandpartners.nl
ent entrepreneurs tners. out oll ners team or visit hollandpartners.nl.
The similarity between sports and investing
"SET GOALS,
COACH AND WIN"
Personal attention and customization are important for asset advisor and investment specialist Jac van Zeeland. On behalf of HIP Capital, he manages the portfolios for (and together with) clients in the Eindhoven region, but also far beyond. The office of this investment advisory firm is located in building SX on Strijp-S. It's all about sports, marketing and media. "Our location fits perfectly with my motto; 'investing is top sport'."
Jac van Zeeland serves various customers
From private individuals to entrepreneurs, but also boards of associations and foundations. "We can help anyone with an asset issue to find a suitable investment solution. We apply a barrier to entry of one hundred thousand euros. A lot of money, but in relation to our service very friendly. "You hardly come across that in the market for asset management and investment advice," says Jac. "And, very important: we are able to apply customization in the portfolio. We are not tied to any parties, which means we can operate completely independently. This independence means that we can advise exactly what best suits the customer, not driven by other matters. Every day we look for the ideal ratio between risk, return and costs. This combination with an active investment policy is the key to success."
Long term commitment
His personal approach is distinctive for HIP Capital and certainly for Jac. "People have a permanent contact person, because we only work with partners. That means: no call center but a mobile number. An entrepreneur instead of an account manager. And commitment for the long term. I want to provide sustainable added value for my clients. Investing is long-term work. It's all about trust, especially in this profession." Raised as a butcher's son in Geldrop, Jac has 25 years of experience in the financial world. "I made the switch to HIP Capital precisely because of the entrepreneurial, personal aspect. A financially sustainable relationship does not arise via a computer, but only when you look each other in the eye."
90
Actuality
Zeeland is often asked how he views inflation, the energy crisis and the answer to it. How should you take this into account in your portfolio and how can I make a good return on my assets despite uncertainties in the world? "The only answer to high inflation is to invest in companies that pass on that rising price level in their end products. This means that they are able to maintain their profitability high," advises Van Zeeland. "I always say: the answer to inflation is investing. New customers who doubt whether this is the right time to start investing, I always ask: when is it the right time? In an economic boom, the stock market is a lot higher than it is now. Even in the current market there are funds that are able to make a positive return. There are plenty of interesting themes that include music in the future. The energy transition, robotization and automation, for example. There is no running economy without energy, so investing in the energy transition is the basis for a good future-proof portfolio. This market therefore offers opportunities. When investing, it is always a matter of looking for balance; we want to limit risks sufficiently, but on the other hand be well pre-sorted when recovery takes place."
Risk averse
A risk-averse part of a well-diversified portfolio consists of a combination of cash, bonds and alternatives in addition to equities. Van Zeeland explains: "The traditional importance of bonds in an investment portfolio must be reduced. Far too many banks and market parties still invest heavily in bonds due to lack of creativity or forced by regulations. That hurts a lot this year. Because a rapidly rising interest rate means a sharp fall in bond prices. The relationship between volatility and potential return is no longer in balance in the current interest rate environment. Investing in cash or bonds means guaranteed capital loss. It hardly yields anything and the risk remains. We have alternatives in our portfolio that can still make a return regardless of the direction of the market."
Top sport
"Everyone has a different attitude to risk, so I always listen very carefully to people before I recommend a portfolio. We pay attention to risk, return and sustainability. In any case, sustainability is a relevant theme for us; all portfolios meet sustainability criteria. Because responsible investing is top sport." says Jac. "It's all about discipline, setting goals, coaching and winning!"
Are you interested in exchanging ideas together?
Please feel free to contact me.
I'd be happy to help you!
Jac van Zeeland, partner HIP Capital
Kantoor: Torenallee 3 Eindhoven (gebouw SX)
Telefoon: 06-42659249 of 040-2094165 Website: www.hipcapital.nl
HIP CAPITAL HUBERTUS INVESTMENT PARTNERS
91
2017 - 2022
MALUKU UNITED BUILDING TOGETHER ON PROFESSIONAL
SPORTS AND EDUCATION FOR YOUTH IN THE MOLUCCAS
We are building. Literally and figuratively, the Maluku United team is building a future for football talent on the Moluccas. Since 2021, we have joined forces with football school Stichting Sekolah Sepak Bola Belanda in doing so. Our goal? Scouting young football talents in the Moluccas to give them the chance to develop into professional players. We do this at our own sports accommodation to be built, where children can not only develop athletically, but are also provided with housing and schooling. This way, every talent gets the opportunity to build a future.
CURRENT SITUATION
Many Moluccan children have good motor skills, making them very good at sports. On Ambon and the rest of the Moluccas (2.4 million inhabitants), there is almost no sporting provision. This is not actively supported from the government.

SUPPLY OF FOOTBALL ACTIVITIES
The SSBB Foundation (Stichting Sekolah Sepak Bola Belanda) has been active on the island of Ambon in the Moluccas since 2012. Here, it organises free daily football activities for children on Ambon, aged between 6 and 16, under the name Maluku United. Some of these activities now take place at the island's primary schools during school hours.

TALENT SCOUTING & DEVELOPMENT
The foundation gives talents the opportunity to develop further under its care. During the activities at the schools, talents are scouted to receive extra training from Dutch trainers and from MBO and HBO trainees. Meanwhile, the foundation has started organising a local competition between nearby villages, in which the talents can compete.
92
FUTURE - What we are building on
Since 2021, after several years of research and preparation, Maluku United has been officially established in order to take more steps together with the SSBB foundation in the development of football talent, education and the provision of necessary facilities for this purpose.

THE MALUKU UNITED COMPLEX
The Ambon primary school and university fields are now being used for activities. Maluku United is realising the plan to build its own complex on its own land, with various sports facilities, a primary school and housing. With its own complex, Maluku United will be able to further develop 400 football talents in sports and education.
Maluku United, in cooperation with the University of Ambon, promotes overall sports development for students. There is space for other sports and fitness as well as office and meeting facilities. 2022-2023 is dominated by the acquisition of its own land, the start of the construction of the sports facility with a clear vision, aimed at developing football talents, knowledge through education and accommodation at the facility.
 SPORTS-RELATED EDUCATION / SPORTS ACADEMY / SPORTS CLASS
Over the next few years, 400 players will be scouted on Ambon and the five largest islands (Tanimbar, Kei Kecil, Maluku Utara, Timor, Babar).
For these talents, the sports class (combo sport and learning) will be available at the sports academy. This will make Maluku United the first organisation in Indonesia to offer this with Dutch trainers.

FUTURE PROSPECTS / CONTRIBUTION COMMUNITY AMBON
Eventually, the best will join the Maluku United football club to be able to play higher football in the future.When players no longer qualify for the sports class, they are offered to complete their education and then get involved in projects on other islands. This way, we do help the children, who do not succeed as professional footballers, to get jobs. In this way, Maluku United contributes to the Ambon community and this project broadens activities, education levels and employment opportunities.
INVESTMENT OPPORTUNITIES - SUPPORT PROJECT
Maluku United consists of professionals in every field, who want to bring this great and beautiful project to fruition. Who believe in expanding future prospects for the youth on the Moluccas through sports. Who work with passion for this and above all support each other in achieving goals. With the support and dedication of this team, much has already been achieved. In recent years, support has been created among the local government, local companies, schools and individuals.
In 2023, we will continue to increase this support. Because support remains a fundamental building block to literally continue building, so that we can continue to give support. Support, which we also ask from you. In creating support, in ambassadorship, in investments or donations. We can then support your company on the large Indonesian business market!
View all investment opportunities via the QR Code.. 
Will you help us build?
93

create new opportunities through partnerships and technology. We work
municipalities
build
digital infrastructure foundation for cities of the future. Through our experience in the sports industry, we help sports clubs develop strategies and concepts to leverage technology and optimize club services and fan experience. Through our global network, we have a global presence and can connect stakeholders from all over the world. Connect Club <> Fans <> Business <> City Before the match <> During the match <> After the match www.corenetx.org www.radioled.eu Technology partners: International Partnerships Smart City Technology Sports ENGELBRECHT GLOBAL CONSULTING We help you create new opportunities Breda, The Netherlands Tel. +31 6 2130 5264 www.engelbrechtgc.com
Engelbrecht Global Consulting helps
together with
to
a strong
SMART. FLEXIBLE. LED. The best quality sports field LED lighting. Lower construction expenses, decrease operating costs ánd make an impact for a better world. 5 reasons why AAA-LUX is so unique: Lights on! www.aaa-lux-lighting.com Re-use infrastructure Reduce costs by re-using masts and cables Gen7 Luminaire A robust, compact luminaire Light Spill Control Powerfull LED light with less light nuisance InControl Easy light management and system control Stadium & TV Broadcast High quality light for HD TV broadcast Combining quality, lower costs & sustainability Together we have impact on a better world
EUROPEAN PROJECT
INNO4HEALTH
Sportbizz BV (co-founder of Orange Sports Forum) is a member of the EU project "ITEA 19008 INNO4HEALTH".
The project focusses on monitoring the physical and mental conditions of patients and athletes around surgery or top sports performance. The project is partly funded by the Dutch ministry RVO and was launched 1 November 2020. The consortium covers 23 organisations in 6 European countries and Canada. From the Netherlands, Philips Electronics Netherlands, PSV Eindhoven, Maxima medical Centre, Thunderbyte, IMEC, TU/e and TNO Holst Centre are involved in INNO4HEALTH.
With the increase in our aging population, the number of surgeries performed is growing rapidly. At the same time, there is a growing risk of complications, as patients are becoming frailer and have more comorbidities. In top sports, tracking the condition of athletes is essential to guide physical preparation. However, if training programs are badly adapted to the physical and psychological condition then risks of injuries and other adverse health events like sudden cardiac arrest may occur affecting both elite as well as recreational athletes.
Currently, professionals (doctors and sport coaches) are asked to decide, without data at hand, whether a patient is sufficiently fit to undergo surgery or whether an athlete is optimally prepared to perform in the pitch. Office-based tests, questionnaires and interviews are the only source of information used to triage patients for treatment and elite athletes for sports participation. Monitoring patients and athletes in daily life provides tremendous potential to improve professional decision making, reach better outcome in clinical interventions and sport initiatives, as well as to generate positive financial impact for the healthcare budget and for stakeholders in sports.
Ultimately, continuous monitoring and remote assessment of the health condition of patients and athletes is key to support scalability of healthcare resources in times of critical demand such as during outbreaks of infectious diseases or to ensure safe participation in training and sport competition.
The purpose of INNO4HEALTH is to leverage on the growth potential of wearable electronics, smart body patches and home monitoring technology to create a platform on top of which data-driven and diversifiable solutions will be built to address the needs and challenges of the heterogeneous healthcare and sports market.
96
The innovation developed by INNO4HEALTH will represent an asset for the partners to expand its business portfolio to monitor patients outside the hospital walls. Philips is undergoing a transformation to become a solution provider and leverage on new business models offering higher growth and profitability margins. The solution approach consists in offering bundle of products, software and services to customers and focusing on data analytics, and care coordination. This strategy will enable Philips to impact value-based healthcare and deliver end-to-end value targeting the quadruple aim: save costs, improve patients' outcome and staff safety, and ameliorate patient experience. INNO4HEALTH will allow Philips, together with all the innovative partners, to expand the business offer beyond the core of patient monitoring in the hospital. While leveraging on the strength and reputation in critical care, and the drive to expand towards general care, Philips will deploy the INNO4HEALTH innovations as asset to offer patient monitoring solutions in the care-continuum.
The Dutch partners in INNO4HEALTH aim to stimulate innovation in continuous health and fitness monitoring to inform patients and their treating physician regarding readiness for surgery. In sports, the same technology will be used to continuously assess fitness and health to provide information to athletes and their coaches and to help them optimize performance during training and competitions. Ultimately, the project aims to help professionals manage remotely patients' health after hospital discharge and identify risks for adverse events in athletes before they occur.
INNO4HEALTH will be a pioneering project in the area of comprehensive data capturing and interpretation outside of the hospital walls and the sports training field. INNO4HRALTH aims
to build a platform of monitoring solutions that include a generic set of components and technical capabilities such as algorithms and decision support systems that can be adapted flexibly to address both healthcare and sports applications with user groups that are either patients and doctors or athletes and performance coaches.
The Dutch INNO4HEALTH partners aim to demonstrate the value of continuous monitoring for:
1. Improving how patients prepare for surgery
2. Improving how athletes prepare for sport competition
3. Helping professionals manage remotely patients' health after hospital discharge and identify risks for adverse events in athletes
The role of SportBizz within this project is to: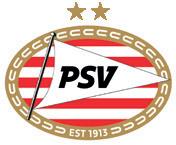 1. Initiate and develop an international market strategy for the use-cases and demonstrators to facilitate the market entry. Sportbizz will mainly focus on the sports sector.
2. Identify the ownership of the developed software and GDPR regulations, since most AI-solutions are cloud-based.
3. It's essential for SportBizz to be involved in the R&D process in an early stage, to fully understand the potential of the different use-cases and identify the market opportunities.
The three-year project started at the end of 2020. The project will result in deliverables like smart software for wearable electronics, smart body patches and apps for continuous monitoring of patients and athletes. The future developments and outcomes of the project will be published via the website https://inno4health.eu/.
97
CONNECT SMARTER WITH BUNDELING
Sport connects people. It makes us come together and find community. It makes a group of people a club and the people who come to watch it fans. Bundeling creates more connectivity in your organization, just like sports!
We're all looking for connection
With the pandemic behind us, one thing has become clear; as human beings, we're all looking for connection. That can be through sports, with friends. But also with colleagues at work, with members of your business club or with other people within a community.
Connection creates higher engagement within your organization. This involvement in turn ensures that your stakeholders act more proactively and go the extra mile for you when needed.
Bring your stakeholders closer together
Communicating with your stakeholders is not always easy. Especially when you want to connect people of different ages or layers in your organization. Many organizations quickly get lost in a maze of communication channels because they use e-mail, whatsapp, phone, intranet and sometimes all of them at once. This makes communicating difficult and does not provide connection at all.
98
Bundeling streamlines your communication by providing you with one central platform that is fully customized to the needs and style of your business club, company or community. Bundeling enhances interaction and engagement within your organization. Your members stay up to date with the latest news and are encouraged to share or respond to news themselves. This way, we bring people within all kinds of organizations closer together.
Bundeling and Orange Sport Forum
Orange Sport Forum also knows the importance of connection. It provides a platform for companies connected to the Dutch sports world in the broadest sense of the word. Through the Orange Sport Forum app - powered by Bundeling, members can easily connect with other companies that have a link to the Dutch sports world and join them on commercial trips abroad.
In addition, information about these commercial trips is shared through the app. Companies can easily find all important information, for example about hotels, fairs and activities surrounding their trip through the Bundeling platform.
Through the app, feedback is additionally collected from Orange Sport Forum members. One way this is done is through polls in the app, with questions such as, "What are your challenges when doing international business?" and "In which country would you like to do business?" Orange Sport Forum can better provide its members with relevant information.
All in all, The Orange Sport Forum app is a central platform where OSF members have all relevant information at their fingertips 24/7.
What exactly is Bundeling?
Bundeling is a smart communication platform that helps bind and fascinate the members of your organization. With Bundeling, your organization becomes a bonded club in no time, with your members or employees as fans.
Bundeling is active in more than 30 countries and has already helped more than 1,000 organizations, including several large national and international sports clubs, to connect in a smarter way.
If you choose Bundeling, you choose quality, user-friendliness and security. Our solution is fully compliant with the General Data Protection Regulation. If you want to start using Bundeling today, choose our Self Service plan and try it for free for 10 days via this QR code.
Do you want to be completely relieved by our team of specialists? Then choose our Full Service plan. You will receive full support in the creation and implementation of your platform. Contact us for a special offer or a customized solution.
99
100 1 2  March 2022  March 2022 Trade mission to Miami & participation Soccerex Americas 3  March 2022 Launch EuroHocey Institute Business Club in Amsterdam 4  April 2022 Presentation OSF at SPORTBIZ 2022 in Warsaw 5  May 2022 Presentation OSF at the Urban Sports Summit & GIE France Sports Expertise in Montpellier 7  May 2022 OSF Networkmeeting at the Johan Cruijff Arena together with the Netherlands Sports Council 6  May 2022 Participation at the Hosts and Federations Summit in Lausanne with a delegation of 12 Dutch companies 8  June 2022 EuroHockey
Opening
first official Cruyff
as
the
OVERVIEW OSF EVENTS
Institute Meeting in Paris & Reception at the Embassy of the Kingdom of the Netherlands in Paris
ceremony
Court in China
part of
ICH-WeParks
OVERVIEW OSF EVENTS
101 Trade mission to Paris about the
Games
12  September 2022 Launch Sino-Dutch SportsTech Hub at DELF in Hong Kong 10  August 2022 Caribbean Sports Week in Curaçao 14  November 2022 Participation at SPORTEL Monaco with a delegation of 12 Dutch companies 13  October 2022 Presentation OSF at Shandong International Sporting Goods Purchasing Summit Forum 11  August 2022 Business event about "Doing Business in the USA" during the Baseball Week Haarlem together with the KNBSB and NLinBusiness 9  July 2022 Sports Factfinding Mission to Los Angeles 15  November 2022 OSF participated in Host City Glasgow 16  November 2022
Olympic
Parijs2024
Sports
Are you our new client? Interested in being a client for one of our student projects an d/or offering work placements for our students? Please contact our Business Desk: businessdesk@buas.nl www.BUas.nl
NEW * * With its new specialisation in Sports & Esports, Breda University of Applied Sciences is the education partner in the field of fan experiences!
& Esports Specialisation
WHY WHEN WHICH HOW MUCH WHERE HOW
Striving for a vital society
At the Knowledge Centre for Sport & Physical Activity Netherlands, we believe that our expertise can help improve the quality and effectiveness of sport and physical activity and therefore contribute to a more vital society. A society in which people are able to take part in sports and other physical activity in a proper, safe and enjoyable way.
Applying knowledge every day
The Knowledge Centre for Sport & Physical Activity (Kenniscentrum Sport en Bewegen in Dutch) ensures that scientific, policy and practical expertise is made available for use by professionals in the field.
We support community sports coaches and other professionals in their efforts to ensure that the elderly, people with a disability and people from disadvantaged areas are also able to take part in society. We also support general practitioners and nurse practitio ners who want to help their patients become more active. We advise teachers who want to motivate their pupils to take part in a sport or other physical activity. We help policy advisers to develop a future-proof policy for sports clubs, to expand their network, and to design the local environment in a way that encourages physical activity. We also support sports administrators in their ambition to create a safe sporting environment that is based on fair play and respect for all. Top athletes also profit from our work. By keeping trainers and coaches up-to-date with the latest scientific insights, they have the tools to take sporting performance to a higher level.
We are developing practical step-by-step plans, computer models, guidelines and methodologies in partnership with universities, knowledge centres, policymakers and professionals in the field. This helps professionals achieve objectives and provides them with the motivation to apply their knowledge in their day-to-day practice.
Your independent gateway to sport in NL
The Knowledge Centre is an independent knowledge institute and is funded by the Ministry of Health, Welfare and Sports (VWS) in the Netherlands. We are a member of a number of international networks, such as Tafisa and HEPA. We participate in European Erasmus+ Sport projects such as Keep Youngsters Involved in Sport and InSport.
We can serve as your gateway to the Netherlands, in various ways:
- Sportfolio presents an overview of projects which are showcasing opportunities for other countries and companies to join forces.
- The online Guide to Sport and Physical Activity in the Netherlands gives an overview of the facts and figures of sport and physical activity in our country.
- Find publications in the knowledge database for sports and physical activity. The database contains both Dutch as English publications.
- Exchange of knowledge about effective programmes and good practices in other countries through visits, workshops and international or EU-projects.
- We can help you get in contact with successful projects and effective interventions.
Please visit our website www.kenniscentrumsportenbewegen.nl/en to find out more about us
Contact International Affairs
Jacqueline Kronenburg account manager public affairs
jacqueline.kronenburg@kenniscentrumsportenbewegen.nl
Euclideslaan 255 3584 BV Utrecht
T +31
- 490 900 F
- 490 995
info@kenniscentrumsportenbewegen.nl www.kenniscentrumsportenbewegen.nl/en
318
+31 318
UNLOCK YOUR EVENT AND ENTER A WORLD OF POSSIBILITIES. RAI HOLDS THE KEY – JUST MAKE YOURSELF AT HOME.
The power to bring people together, energise and engage communities – it's all in the house and it has been our hallmark since 1893.
Let's bring all key stakeholders from your ecosystem – influential innovators, industry leaders, scientists, entrepreneurs, universities – to the table. Together, we have the ability to spark your event and take your business to the next level, ensuring that everything is in place to exceed expectations. RAI Amsterdam is not just any place. It's a home for your event to thrive.
Our house is your home. Welcome home. Explore the house.
www.raihouseofevents.nl
THE POWER OF HIGHTECH ▶ BESTRONICS ► Years of experience in the profession since 1986 ► PCB development from start to end finish assembly All-in-one service ► A solid team working with us for years ► Transparent and flexible ► ISO-9001-2015 en ISO-13485 De Run 4545 5503 LT Veldhoven +31(0)40-2350123 www.bestronics.nl
PUTTING THE FAN ON POLE POSITION
DURING THE FORMULA 1
HEINEKEN DUTCH GRAND PRIX
To show CM.com's role during the event, we'll follow Rob the Race fan*. He is one of the many supporters looking forward to the Formula 1 Heineken Dutch Grand Prix, excited to see the stars of motorsport go head to head on the track. His anticipation starts long before the lights on the starting grid turn green. At every stage when engaging with the Dutch Grand Prix, it's important that Rob has a seamless experience so he can enjoy the hairpin turns and high-speed thrills to their fullest. Let's see how CM.com ensures he does.
Pre-race phase
First of all, Rob starts planning his trip to the Dutch Grand Prix. He searches online to find tickets, confirms dates and times, and messages his friends to see who wants to join him at the race. Then it's time to purchase tickets.
Ticketing is one of the earliest touchpoints of any fan experience - and the same is true of the Dutch Grand Prix. The high levels of demand, combined with the number of postponed tickets, different seating areas, promotional activities, and sponsored tickets, make the ticketing process around the Dutch Grand Prix particularly complex.
However, with CM.com's ticketing solution, the Dutch Grand Prix created a login environment, "MyDGP," to simplify the process. First, Rob received an email letting him know he'd been successful with his ticket application, followed by a secure payment link to finalize his purchase. After selling tickets, Rob confirms he wants to be informed of event updates. When one of Rob's friends realized he could no longer attend, he was even able to sell his ticket via the same environment he bought the tickets from. No external platform needed.
107
The Formula 1 Heineken Dutch Grand Prix is an event unlike any other. The Dutch Grand Prix teamed up with CM.com to ensure fans have a smooth experience at all times: before, during, and after the race.
To finish preparations, Rob contacts the Dutch Grand Prix to ask how to get to the circuit. The Race Engineer chatbot, built using CM.com's Conversational AI Cloud, tells Rob about his options and helps him order bus tickets.
Excitement build up phase
With tickets purchased and transport arranged, Rob's excitement really starts to build. The anticipation is taken to the next level through the personal MyDGP environment, which allows Rob to share a link with his friends so they can personalize their tickets.
They all download the 'official Formula 1 Heineken Dutch Grand Prix app', to see what they can do during the race weekend. The app, built using CM.com's Appmiral event app, lets Rob and his friends view the schedule ahead of the weekend and discover the circuit map before the Dutch Grand Prix begins.
Email messages and push notifications also keep the excitement going for Rob. He receives an email with the program and a push notification points him in the direction of a racing playlist to really get him in the mood for the big day.
Race phase
When race day finally arrives, the event app becomes Rob's new best friend. Push messages provide him with discount codes for food and drinks, with CM.com's cash register software and fast terminals helping to process payments
at speed. Then another notification informs him that it's time to get back to his seat: the race is about to start.
While taking in a thrilling spectacle, the app keeps Rob updated, provides him with personalized communication, and ensures he's engaged even when the cars aren't in his direct line of sight.
Post-race phase
With the race complete, Rob receives an e-mail containing a video of the highlights from the day. However, once the afterglow of race day has started to subside, Rob realizes that he's left his jacket behind at the event. He contacts the Dutch Grand Prix to ask if they found his jacket on his seat. The helpful support agents let Rob know that his jacket has been handed in and they help him arrange the pick-up.
Although the race may be complete, the event app provides year-round opportunities for fans like Rob to engage with the Dutch Grand Prix. CM.com's solutions ensured that Rob enjoyed the fan experience during the Dutch Grand Prix. He already can't wait for next year's race.
You can offer the experience of Rob during the Dutch Grand Prix to the visitors of your event as well. Wondering how CM.com's solutions can optimize every phase of your customer journey? Scan the QR code for more information about our products.
story is fictional and may contain disclosures that deviate from reality. No rights may be derived from this document.
108
This
SHAPING THE STADIUMS OF TOMORROW TODAY
As the first truely multifunctional stadium in Europe, Johan Cruijff ArenA, formerly known as Amsterdam ArenA, has been an inspiration to many. Unforgettable AFC Ajax and Dutch national teammatches, fabulous concerts and a well developed ArenA area all contributed to the profitability of the stadium.
Over the years we have succesfully advised on FIFA World Cup stadiums in Brazil and Qatar and UEFA
Euro stadiums in Poland and Ukraine to name a few. Today we are shaping the future of stadiums by using our venue as a fieldlab for new fan experience, mobility, safety & security, sustainability and facility management services.
Secure your sustainable future and profit from our experience? Use our stadium hospitality for your inspiring event? Contact us!
T/ +31 20 311 1333 E/ innovation@johancruijffarena.nl W/ johancruijffarena.nl
partner of the European Hockey Federation
Together
we have impact on a better world
FLEXIBLE. LED.
www.aaa-lux-lighting.com
One team, One goal! SMART.