Guest Name: Site #:
300 S. Boxcar Willie Drive • Branson, MO 65616 Taney County www.bransonlakesidervpark.com campground@bransonmo.gov Office: 417-334-2915
2023
RULES TO REMEMBER
1. Check-in time is 1:00 PM and Check-Out time is no later than 11:00 AM. A $10 additional fee will apply if checking out after 11:00am. If you wish to extend your stay, please check with the campground office before 11:00AM. You may stay in the same site only if it is not reserved, otherwise you may need to move to a different site.
2. Arrival packets are available for your convenience and quick check-in. No need to come into the campground office. All arrival packets are placed in the arrival board outside the campground office. The packet will have the guest's last name, site # and departure date on the front. Inside you'll find WIFI and restroom passcode and a variety of great campground sponsors. Feel free to grab your packet and go.
3. Reservations may be made online or by calling the office. The first night's (non-refundable) payment is required to make a reservation. A credit card is required to hold the remaining nights reserved.  (See full reservation policy)
4. Refunds may be requested with a minimum of 48 hours' notice (no exceptions) in the event of a cancellation to receive a refund for the remaining nights. Refunds may be requested by contacting the office during business hours. Refunds are not available from January 1-February 28 or for the 28-day long term rates.
5. Full hook-ups are available at each site. This includes 30/50 amp, water, sewer, electric and cable TV. When pulling into the site, electric and sewer must always be on the driver's side.
6. Parking is not allowed in unoccupied sites as they may be reserved for incoming guests. No more than one RV and one vehicle are allowed per site. Exceptions may be motorcycles and small trailers with prior approval. Please do not park on the grass. For assistance on where to park extra vehicles and boats, please inquire at the campground office.
7. Friends and family visiting the RV Park are expected to behave in a responsible, courteous and safe manner. To ensure safety throughout the park, parents are responsible for the supervision of their children at all times. Unruly or destructive behavior is not permitted and may result in eviction from the park. No refunds will be given if a guest is asked to leave the park due to poor behavior. In more severe cases the City of Branson reserves the right to refuse future reservations at the park.
8. Pets are always welcome in the park; however, they must be kept on a leash no more than 8-ft. long at all times. Please have an adult supervise for children when walking your dog. Pets may not be left unattended or roaming free.
9. Tent camping is not permitted.
10. Unattended RVs may not be left for more than 24 hours unless arrangements have been made with the campground office.
11. Restrooms/Shower House are available for RV guests only. Please help us keep them clean by picking up after yourselves. Code to access facilities is available at the office. Please do not give out restroom code to strangers.
12. Speed Limit is 10 mph. For the safety of everyone in the park, please obey speed limit.
13. Trash should be bagged and sealed and set outside your RV no later than 11:00 AM daily and it will be picked up. Please do not leave trash out overnight.
14. Preserve trees by not trimming or hanging items on the branches. Clotheslines are not allowed in the park.
15. Geese/Ducks. Please do not feed the wildlife, it encourages them to stay.
16. Golf Carts/Mopeds may not be operated by any person under the age of 16. Golf Carts are not allowed on city streets.
17. Outside lighting should be turned off by 10:00 PM with the exception of a door security light.
18. Fire Pits are located at select RV sites. RV guests are welcome to use their own elevated fire pit (no ground fires are allowed) and barbeque grills. A community fire pit is located by the large pavilion. Fire pits are available to rent in the office on a limited basis.
19. Propane is available for sale between the hours of 9:00 AM and 5:00 PM and is located near the large pavilion. Contact the campground office if you would like to purchase propane.
20. Quiet hours will be observed between the hours of 10:00 PM and 6:00 AM. This includes loud music from within your RV. Campers are required to turn off their generators overnight.
21. Electrical Problems: If you experience an electrical problem, please contact the campground office immediately as we have staff to troubleshoot the issue. If you elect not to report a problem and call a serviceman instead, the campground will not be responsible for any charges.
22. Sewer hook-ups and a dump station are provided for your convenience. Sewer collars are required to create an airtight sewer connection. Draining waste water or gray water on the ground is a health hazard and is prohibited.
23. Call 911 from a cell phone for fire, police, or medical emergency.
24. Severe Weather can occur and it is important to monitor the weather during your stay (Local radio KRZK 106.3 FM). RV guests may take shelter in the restroom/shower house located by the park office.
25. Flooding may occur on Lake Taneycomo. In case of rising waters or flash flooding, you may be asked to evacuate your RV from your site. If this happens, staff will attempt to move you to a site on higher ground if available. If it is necessary to evacuate the entire park, staff will assist, if possible, in finding a temporary location or refer you to another RV park.
26. Solicitation and/or peddling is prohibited (Ordinance 26-62) within the park.
27. Tow Vehicles should not be unhooked in front of the office. Please unhook at your designated RV site.
28. The City of Branson reserves the right to remove anyone violating and/or destroying property or creating a disturbance.
Page 2
Please be Aware of Our Reservation Policy
We want your stay at the Branson Lakeside RV Park to be one filled with relaxation and fun. To avoid any misunderstandings and ensure your visit goes as smoothly as possible, please be aware of our reservation and cancellation policy.
1) Reservations can be made online at www.bransonlakesidervpark.com or by calling the RV office at 417-334-2915. You will need to know the length of your stay, the size of your RV, and if there are any additional vehicles or boats.
2) The first night's (non-refundable) payment is required to make a reservation. A credit card is required to hold the remaining nights of the reservation.
3) Site types (pull-thru, lakefront, premium) are available for you to choose from. You may reserve a site that is compatible to the size of your RV and reflects the amenities that best suits your needs. Specific sites will not be guaranteed. Sites will be held in the section requested based on availability.
4) A 2-day minimum stay is required when making a reservation.
5) A 3-day minimum stay is required for all holiday and weekend reservations in October and November. No refunds will be offered for cancelled reservations during this time.
6) Refunds are not available during the winter period from January 1 – February 28.
7) Refunds are not available on monthly or long term stays.
8) Payment in full is expected at the time of check-in.
As Seen On Moonshiners Whiskey Business Branson's Only Grain To Bottle Distillery & Brewery Distillery & Brewery hours are Tuesday - Saturday, 11am - 6pm KITCHEN OPENS ON FRIDAYS & SATURDAYS ONLY. RESERVATIONS ARE REQUIRED FOR ALL FOOD MENU ITEMS AND MUST BE MADE 24 HOURS IN ADVANCE. Ask About Our Barrel Owners Club, Special Occasions & Complimentary Tours 7000 MO-248, Branson 417-699-4095 | MissouriRidgeDistillery.com tasting room & bar MISSOURI RIDGE Distillery & Brewery 1 BRANSON USA • Theatres • Festivals & Fairs • Revivals • The Great American Revival Sunshine Brenda Cole Dates, Times, Ticket Links Facebook/SunshineBrendaCole MelodyDawnRecords.com TheGreatAmericanRevival.org Gospel Artist, Writer, Producer and Prayer Warrior RESTROOM Wi-Fi Code: blrv2013 Restroom Code:
Offering FREE Basic Service Other plans available 417-338-2313 SAM'S TRAILER SERVICE (3/4 Mile West of Silver Dollar City) APPLIANCE REPAIRS A/C SERVICE • AWNINGS • INSTALLATIONS RV SUPPLIES • PROPANE 2 Page 3
4141
www.bransonlakesidervpark.com campground@bransonmo.gov Office: 417-334-2915
Gifts
Crystal Fish
Wild Orange Boutique
Parlor Doughnuts
4 Page 4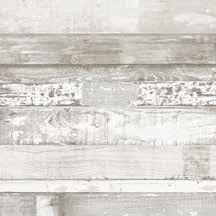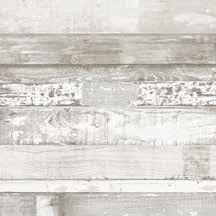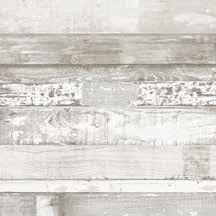 THE CRYSTAL FISH GIFTS Branson Landing Nor th www.thecr ystalfish.com 417-335-8236 Facebook/TheCr ystalFishGifts Handcrafted Gift Gallery & More… Representing Over 40 Local Artists Pic k up a gift handmade locally or c hec k out ongoing special events , at one of the most unique gift shops in Branson. 417-544-1192 482 Branson Landing Blvd., #105 menu/order Professional RV & Boat Detailing 417-200-4200 Small Locally Owned Boutique 417-320-6441 482 Branson Landing Blvd. #109 Just West of Branson Landing 8 6 7 9 WAREHOUSE TIRE OF HOLLISTER 417-544-9037 Tires to t most Cars & Trucks! Roadside Assistance 5 A fun new feature in your Guest Guide. Find out more information, discounts, contests... and more! Page 5
AIRTIGHT SEWER CONNECTION REQUIRED
® GOURMET PIZZERIA 12 11 Page 6 99 81 82 83 84 85 86 87 88 89 90 91 135 134 133 132 131 130 129 128 127 126 125 124 123 122 121 21 20 19 18 92 93 94 95 96 97 98 Dog Walk Area Boat Ramp Picnic Shelter Pavilion Community Fire Pit Propane Dock Scotty's Trout Dock BOAT RENTALS Restroom/ Shower Dump Station Lakefront Pull-thru Sites FREE Pull-thru Sites Back In Sites Lake LEGEND Pull-thru Super Sites
See Info Porta Potties Premium Pull-thru Sites Deluxe Pull-thru Sites
Mon-Sun Trash Pick Up by 11AM Do
Page 7 120 119 118 117 116 115 114 113 112 111 110 109 108 107 106 105 104 103 102 101 100 99 80 50 49 48 47 46 45 44 43 51 52 53 54 55 56 57 58 37 38 39 40 41 42 1 2 36 35 34 33 32 31 30 29 28 27 26 25 24 23 22 21 18 17 16 15 14 13 12 11 10 9 8 7 6 5 4 3 79 78 77 76 75 74 73 72 71 70 69 68 67 66 65 64 63 62 61 60 59
not
out overnight Registration Office Walking Path to Branson Landing Downtown Branson Laundry Club House Doors On This Side BRIDGE Shower Fenced Dog Park Dock Dock Dock Dock FREE Wi-Fi CABLE ON ALL SITES Lake Taneycomo Info on page 3. Picnic Shelter Pavilion Trolley Stop 165 BUS Elevation: 46˚ SATELLITE DISH COORDINATES 40˚ 220˚ 42˚ 212˚ 116˚ Azimuth: 189˚ Skew:
13 10
leave trash
RESTROOM CODE 4141
All Access Branson shows - attractions - hotels - dining 417-332-2121 One call...We do it all! Providing Our Visitors DISCOUNTED Branson Show tickets since 2003 A Complete & up to date listing of all shows & attractions is waiting for you at the registration o ce NO SERVICE FEES ~ NO GIMMICKS ~ FREE DELIVERY 3005 W. Hwy 76 Country Blvd • Branson, MO 65616 14 We'll pick you up.® The Enterprise Way Reference this ad for a discount • (417) 336-2000 • enterprise.com Pick-up subject to geographic & other restrictions. © 2020 Enterprise Rent-A-Car. H01280 1.20 15 BOAT & KAYAK RENTALS FULL TACKLE SHOP Boating, Camping, Bait & Tackle GUIDE SERVICE BEER - ICE - FUEL 400 S. Boxcar Willie Drive www.scottystroutdock.com At Branson Lakeside RV Park 16 Specializing in meat, deli, produce, smoked meat & seafood 417-239-1166 w w w.gwfoodsinc.com 225 Cross Creek Blvd PROPANE REFILLS Just 2 miles east of the RV park on Hw y 76 Organic Foods • Local Honey • Fresh Baked Goods Unique Selection of Craft Beers and Wine 17 Page 8
For 15 Day FREE Trial USE YOUR PHONE'S CAMERA Branson Bransonplus.com Available Now Branson's Official Streaming Service. Stream your favorite Branson shows anywhere you go! 18 20 $3 OFF! Valid on Branson Pink Jeep Tours Only. Must show coupon and use discount code at time of purchase. Not valid with any other discount or previously purchased tour. CODE 3RV23 Expires 12/31/23. 21 www.bransonautorentals.com Branson Auto Rentals 1119 E. Highway 76 19 Valid for up to 6 people. Not valid with any other offers. No cash value. Expires 12/31/23. $2OFF ADULT ADMISSION USE CODE: CAMPLS23 Reserve! 417.336.3000 or dpstampede.com 23 NEXT-LEVEL OZARKS STYLE MEATS & EATS #GETTINBASTED branson | nixa | springfield www gettinbasted com Great Food Great People Great Atmosphere 16 drafts and a large selection of top shelf spirits 24 Downing Street Hollister MO 22A 22C 22B Page 9
LAKETANEYCOMO TURKEY CREEK ENGINEERS CENTER SHEPHERD OF THE HILLS FISH HATCHERY COLLEGE OF THE OZARKS TO SPRINGDALE & HARRISON, AR IMAX SHOJI TABUCHI HAMNER THEATRE PIERCE ARROW THE MAJESTIC THEATRE PRESLEYS GRAND COUNTRY MUSIC HALL MUSIC CITY CENTER VETERANS MUSEUM LAKESIDE FOREST WILDERNESS AREA DOLLY PARTON'S STAMPEDE MOON RIVER THEATRE SIGHT & SOUND THEATRE HISTORIC DOWNTOWN BRANSON HOLLISTER MICKEY GILLEYNEW SHANGHAI THEATRE LIBRARY YAKOV BRANSON BANK POST OFFICE ANNEX BRANSON REC PLEX WELK THEATRE SHOW BOAT BRANSON BELLE KING'S CASTLE THEATRE TO FORSYTH RETRO MANIA DAM TO BRANSON WEST THE WHITE HOUSE BEYOND THE LENS POST OFFICE 65616 NORTH BEACH PARK POST OFFICE 65673 TRUMAN RD TO SPRINGFIELD BRANSON, MISSOURI F CLAY COOPER BRANSONS WILD WORLD BRANSON EVENTS CENTER TITANIC 76 76 BB 265 265 248 465 465 165 165 165 65 65 65 65 BUS 65 BUS 65 265 LIVERPOOL LEGENDS BRANSON MEADOWS MALL 248 BUS 65 AMERICANA THEATRE OWEN THEATRE HOT HITS THEATRE BALDKNOBBERS BOARDW ALK AMERICAN BANDSTAND GOD & COUNTRY THEATRE These Businesses Are Recommended By Your Host. Please Let Them Know You Are Staying At BRANSON LAKESIDE RV PARK. MAP NOT TO SCALE MOBILE SERVICE PROVIDERS S H EPHERD OF TH E H ILLS JAMESFEPPS RD EXPWY LN LAKESHORE DR F ORSYTHE R D OAKCREEKDR FRANK RAE DR ROARK VALLEY RD FALL CREEK RD GREEN MOUNTAINDR OZARK MOUNTAIN HIGH RD OZARK MOUNTAIN HIGH RD BRANSONLANDING BLVD ATLANTIC ST VETERA N S B L V D OKLAHOMA BEE CREEK BRANSON HILLS PKWY COMMERCIAL SYCAMORE W OUTER RD COLLEGE PACIFIC W MAIN ST LONG MADDUX ST 4TH ST W ADAMS VETERANSBLVD WILDWOOD DR MALL GRETNA RD FALLCREEKRD FRANCIS ST JAMES ST ANIMAL SAFARI RD KEETER NASHD R SHEPHERD OF THE HILLS EXPWY TREASURE LAKE RD LITTLE PETE RD GLORY GREEN MOUNTAIN SHEPHERD OF THE HILLS EXPWY MEADOWSBRANSONDR BUENA VISTA RD DOWNING ST MAIN ST 1st ST GRETNA RD TANGER ROSALEE BIRCHRD LLAF CREEK RD PARKINDUSTRIAL DR JAMES RIVER CT ESTES ST W MT VERNON ST TO SPRINGFIELD & FAIRGROVE TO BRANSON 65 160 NIXA 13 CC AA 13 14 44 INTERSTATE BUS 65 BUS 65 EXIT 82 65 BUS 65 60 60 MAP NOT TO SCALE TABLE ROCK LAKE SPRINGFIELD NIXA 65 TO ST LOUIS TO JOPLIN EXIT 80 A-B KEARNEY DIVISION CHESTNUT GLENSTONE CC AA INGRAM MILL 14 14 EXIT 69 BRANSON WEST 76 KIMBERLING CITY 165 248 265 00 JOEBALDRD LAKE TANEYCOMO 76 13 AUBURN RD SONGBIRD DR 13 160 160 160 JAMES RIVER CT Regional Area LAK E SHO R E D R HOLT'S LAKE DR CROSS CREEK BLVD JAMES RIVER FREEWAY 1 14 CROSS CREEK BRANSON WEST 76 13 BUS13 11 2 15 21 30 16 1 8 7 9 23 31 22B 22C 24 20 25 10 4 27 29A 14 29C 22A 29B 5 32 12 14 15 19 30 17 12 19 25 24 Page 10 BRANSON TIMESAVING ROUTES Follow the color-coded routes that are illustrated in red, blue, and yellow. They are the recommended parallel routes to 76 Country Boulevard. Red Route Blue Route Yellow Route
Extinguish Your Hunger! Delivery Online Ordering www.hookandladderpizza.com Monday-Saturday 417-336-4665 30 M LEGENDARY OZARKS CUISINE & HOSPITALITY NEW AMERICAN CUISINE WITH 24 TAPS 3225 W HWY 76 • HEROESBRANSON.COM 2690 GREEN MO BRANSON'S OWN CHEF-INSPIRED ITALIAN 28 29A 29B 29C • Aim Camera • Tap Banner • Receive Information! The Great American Revival Sunshine Brenda Cole Gospel Artist, Writer, Producer and Prayer Warrior BRANSON USA • Theatres • Festivals & Fairs • Revivals • Page 11
All Types of RVs - Class A, B, and C, Toy Haulers, 5th Wheels, Camper Vans...and more MOBILE ESTIMATING - WE COME TO YOU! Estimating by appointment only, OR email pictures, year, make, and model 417-230-8887 We work with all insurance companies 100% Guarantee 2909 State Hwy. 265 • Hollister, MO 65672 • tablerockfiberglassrepair@yahoo.com 31 32 © 2023 AGSPUB.COM • CROWLEY, TX 76036 • (877) 518-1989 • 3-23 KWH • MAY NOT BE REPRODUCED WITHOUT WRITTEN PERMISSION • D2198 KCD 14529