#77 | SEPT. 2022THE ENLIGHTENED VOICE FREE / LEAFMAGAZINES.COM INDEPENDENT CANNABIS JOURNALISM SINCE 2010 THE TANNINS & TERPENES ISSUE Celebrating the art and science of pairing Cannabis and fine beverages GIRDWOOD CHIQUITAHAPPYFUNKBERRYBREWING'SPIEANDHARVEST'SBANANAH3
lic ense number 20827
SEPT. 2022 issue #77 [4THETANNINS&TERPENESISSUE 07 EDITOR'S NOTE 08 NATIONAL NEWS 10 HEMP INDUSTRY 14 BUDTENDER Q&A 18 ALASKA LEAF BOWL 24 STRAIN OF THE MONTH 28 PROFILES IN FLAVOR 30 ALASKA PAIRING 31 NORTHEAST PAIRING 32 CALIFORNIA PAIRING 33 OREGON PAIRING 36 EDIBLES 38 CONCENTRATES 40 HIGH EATS REVIEW 42 CANNTHROPOLOGY 44 STONEY BALONEY SHIPEO'HARA LABSSCSHIPEO'HARA 1828 PROFILES IN FLAVOR INSIDE SC LABS' TERPENE TESTING REHASHED THE 2ND ANNUAL ALASKA LEAF BOWL MCCORMICKTODDCOURTESYCANNTHROPOLOGY THE POT PRINCE OF BEL-AIR 42 36 SHIPEO'HARA EDIBLE OF THE MONTH MOMO'S BAKERY 100MG BOINGOS 30 GIRDWOOD BREWING'S FUNKBERRY PIE & HAPPY HARVEST'S CHIQUITA BANANA H3 AL A SKA PAIRING
We started publishing the T&T issue of the Leaf in 2013 to draw attention to the wide variety of Cannabis strains and flavor profiles, which is why we began pairing dank cuts with wine. Whether you are a wine connoisseur or would rather pass on the glass like me, it's common knowledge that there are thousands of varieties of wines with flavor profiles, styles and experts who can taste a high-end bottle and proclaim not just tasting notes, but age and location of production. This level of knowledge has existed for decades in Cannabis, but lack of legalization and education kept it underground until the early 2000s. So, we began our journey of pairing Tannins & Terpenes, and over the last decade have expanded to highlight infused non-alcoholic wines, brewed our own terpene-infused beer with Labrewatory in Portland Ore., and thrown events to celebrate the coming together of these worlds. We've also published fun cocktail and mocktail recipes, paired non-alcoholic drinks, and given advice on terpene profiles – all of which can be found in our extensive archives at leafmagazines.com. Just look for the past T&T issues!
7leafmagazines.com-Wes Abney SEPT. 2022 FREE ONLINE ARCHIVE @NWLEAF | @AKLEAFMAG @NWLEAF ISSUU.COM/NWLEAF Exclusive Cannabis Journalism CONNECT WITH ALASKA LEAF EDITOR'S NOTE PHOTO by OSCAR AVELLANEDA-CRUZ @OKIAVE OSCAR AVELLANEDA-CRUZ, PHOTOS BOBBY BLACK, DESIGN + FEATURES JOSHUA BOULET, ILLUSTRATION TOM BOWERS, FEATURES AMANDA DAY, PHOTOS EARLY, PRODUCTION STEVE ELLIOTT, NATIONAL NEWS KELLY PINNELL, FEATURES JEFF PORTERFIELD DESIGN MIKE RICKER, FE ATURES MEGHAN RIDLEY, EDITING O'HARA SHIPE, FEATURES JAMIE VICTOR, DESIGN DAN VINKOVETSKY, FEATURES JERRY WHITING, FEATURES CONTRIBUTORS We are creators of targeted, independent Cannabis journalism. Please email us to discuss advertising in the next issue of Alaska Leaf Magazine. We do not sell stories or coverage. We can offer design services and guidance on promoting your company's medicinal, recreational, commercial or industrial Cannabis business, product or event within our magazine and on our website, LeafMagazines.com. Email ricker@leafmagazines.com to start advertising with Alaska Leaf! WES ABNEY CEO & FOUNDER wes@leafmagazines.com MIKE RICKER OPERATING PARTNER + AD SALES ricker@leafmagazines.com TOM BOWERS CHIEF OPERATING OFFICER tom@leafmagazines.com DANIEL BERMAN CREATIVE DIRECTOR daniel@leafmagazines.com O'HARA SHIPE CONTENT DIRECTOR + WEB ohara@leafmagazines.com MEGHAN RIDLEY COPY EDITOR meghan@leafmagazines.com Editor's Note ESTABLISHED 2010 THE ENLIGHTENED VOICE NORTHWEST LEAF / OREGON LEAF / ALASKA LEAF / MARYLAND LEAF / CALIFORNIA LEAF / NORTHEAST LEAF ABOUT THE COVER LONG AWAITED as one of our readers' favorite issues of the year, Alaska Leaf's annual Tannins and Terpenes edition features important information and tips and tricks on the art and science of pairing Cannabis beverages and edibles with alcoholic and non-alcoholic products. When paired intentionally, the result never fails to disappoint. For this month's cover, O'Hara Shipe paired Girdwood Brewing's Funkberry Pie with Happy Harvest's Chiquita Banana H3 flower, a luscious marriage of complementary flavors. Be sure to check out the rest of our national Leaf Magazine pairings, and see our past Tannins & Terpenes editions in our free archives atissuu.com/nwleafandleafmagazines.com.
"OUR TEAM HAS GATHERED A TASTETANTALIZETHATOFSELECTIONPAIRINGSSHOULDTHEBUDS."
PHOTO by O'HARA SHIPE @SHIPESHOTS/ALASKA LEAF
Thanks for picking up the Tannins & Terpenes issue of the Leaf!
While Cannabis is certainly the nectar of the Gods, there are few things more pleasurable than combining a tasty toke with a delicious beverage. From mocktails to cocktails to infused beverages at home using a tincture, there's an endless array for combining the pleasures of smoking and drinking – which we celebrate with this issue each year.
Thanks for reading and sharing – cheers to the last days of summer!
As we continue to look ahead for fun ways to celebrate, our team has gathered a selection of pairings that should tantalize the taste buds and hopefully inspire you to create your own pairings at home. We also have a great article on SC Labs who specializes in terpene testing and awareness, as well as an informative profile on Landrace Origins regarding the similarities between coffee and Cannabis – another classic beverage combination. Plus you'll find all the normal news, reviews, and a classic Stoney Baloney entitled "Wetting the Bed" to close out another wonderful issue of the Leaf.
moking marijuana could help keep sinus problems at bay, according to a new study. The study found people who use Cannabis may experience fewer bouts of congestion, sneezing and sinus pain than their nonsmoking peers do. But the reasons why, for now, remain cloudy. The study of nearly 2,300 U.S. adults found, as expected, tobacco smokers are often plagued by such symptoms. But the same just did not hold true for regular pot users. The findings, experts warned, don't mean that people can simply chase away a runny nose by firing up a doob. It may not be that sim ple, and it's not clear that the herb is actually protective. RESULTS OF THIS STUDY SUGGEST THAT A HIGHER FREQUENCY OF CANNABIS USE IS ASSOCIATED WITH A LOWER LIKELIHOOD OF SINONASAL SYMPTOMS," ACCORDING TO THE AUTHORS.
A
SMOKING WEED OK AGAIN AT NY STATE FAIR EAST COAST reat New York State Fair officials said in August that smoking marijuana will be allowed again this year, but only at six designated outdoor smoking areas around the perimeter of the fairgrounds. Since New York legalized the adult use of Cannabis, the law now allows smoking weed wherever tobacco smoking is permitted. Last year was the first year smok ing marijuana was allowed at the Fair in smoking areas. Officials say the new policy has caused no real issues. Mike Caporin of Syracuse said he "just hopes" the smell of marijuana smoke won't "ruin his experience" at the fair. We certainly see no reason why it would ... any more than the smell of, say, car nival food, or the aroma of the farm exhibit.
THE SOUTH FLORIDA LEGALIZATION
DRIVE KICKS OFF FOR 2024 dvocates on August 8 filed a proposed constitutional amendment to allow adult use of marijuana by people 21 and older in Florida. The Tallahassee-based Trulieve contributed $5 million to the effort to get the measure on the 2024 ballot. Also expected to support the campaign are other multi-state medical marijuana corporations operating in Florida. Florida voters in 2016 approved a constitutional amendment to legalize medical Cannabis. While past adult-use Cannabis initiatives have failed in Florida, supporters of the new proposal say they're confident it will satisfy Florida Su preme Court requirements to make it onto the ballot. They believe it will also gain voter support.
SEPT. 2022 8leafmagazines.comnationalnews
MISSISSIPPI WILL ALLOW MEDICAL DISPENSARIES report shows that Mississippi has licensed 107 medical marijuana facilities, with 93 listed as dispensaries. The Magnolia State's medi cal marijuana law went into effect in February. After Mississippi vot ers overwhelmingly approved medical marijuana in November 2020, their wishes were rebuffed by the good-old-boy Mississippi Supreme Court. That led, 15 months later, to the Mississippi Legislature reluctantly acceding to the wishes of the people by passing a medical marijuana law because they un derstandably had a sizable contingent of pissed-off constituents on their hands. But wouldn't you know it? The law passed by those reluctant lawmakers wasn't as good as the one passed by the voters themselves. The Mississippi State Department of Health is still processing medical Cannabis patient applications and say they expect to have those ap proved later this fall. Industry observers expect dispensaries to commence medical marijuana sales to authorized patients by the end of 2022.
AS ACT 473 PROHIBITS POLICE FROM USING THE SMELL OF MARIJUANA COMING FROM A PERSON'S HOME AS PROBABLE CAUSE FOR A SEARCH WITHOUT A WARRANT.
TRULIEVE, THE STATE'S LARGEST MEDICAL-MARIJUANA OPERATOR, AND COUNTRY MUSIC LEGENDS THE BELLAMY BROTHERS ARE BACKING THE EFFORT.
A of Weedmaps' employees were laid off in August amidst declining Cannabis sales. 10 % 55 % 68 % of Texas voters say they favor marijuana legalization in a new poll. municipalities in Rhode Island will decide in November at the ballot box whether to allow legal marijuana sales.
31 PROGRESS
LOUISIANA
STORIES by STEVE ELLIOTT, AUTHOR OF THE LITTLE BLACK BOOK OF MARIJUANA was spent in medical marijuana dispensaries in July by Arkansas patients.
COPS CAN'T SEARCH ON BASIS OF POT SMELL of August 1, police in Louisiana are not allowed to use the odor of marijua na as probable cause to search a person's home without a warrant. On the other side of the coin, smoking or vaping marijuana in a vehicle will be illegal. Those are just two of the laws passed in this year's Louisiana Legislative session that went into effect the beginning of August related to the regulation of marijuana in the state. Lawmakers also included employment protections for state workers who are medical marijuana patients.
5$23.3m
HEALTH & SCIENCE STUDY: CANNABIS SMOKERS
G
THE SOUTH states are in play to legalize in 2022: AR, MD, MO, ND and OK. And SD could possibly make it 6. of American adults support accordinglegalization,toGallup.
S "THE
HAVE FEWER NASAL PROBLEMS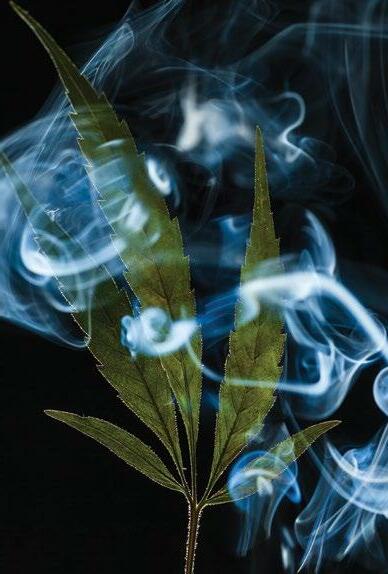 Bonus tips: Before you decarb all of your hemp, set some aside. Add the raw hemp with its terpenes intact to the oil or alcohol to add flavor and aroma, much like finishing hops when brewing beer. The raw portion adds another dimension to what you create. Cannabutter?
science I mean original published scientific material, not some random website touting nonsense that isn't true and doesn't work. So if you're ready for some DIY hemp projects, keep the following information in mind: If it works for pot, it works for hemp. And vice versa. If you know how to make medicated edibles, tinctures or topicals using Cannabis, the same techniques work using hemp. Make a lot, not a little. If you're making an edible, dosing can be a crap shoot. Make a lot of infused butter or oil, try a small amount, and I approach four years of writing this monthly hemp column, it occured to me that I've never written a DIY guide describing how to make hemp preparations. I've whined about the hemp industry, encouraged others to heed my advice and suggestions, and maybe even wasted your valuable time with my long-winded ramblings. As
>Glass and stainless steel are non-reactive. Avoid plastic, wood or >Masonbamboo.jars handle both hot and cold well. Look for ones with ounce measurements on the Cheeseclothside. and coffee filters are both useful for tomaterials,Cheeseclothstraining.forcoarsecoffeefiltersclarify.
NATION
SEPT. 2022
"ONCE YOU MASTER MAKING YOUR OWN PREPARATIONS,HEMP-BASEDDON'TFORGETTOSHARETHERESULTSANDTHEKNOWLEDGE."
Hemp on the cheap. Fortunately hemp is less expensive than Cannabis. As hemp becomes more popular, it's getting easier to find. Contact local hemp farms near you. Ask for lab results listing how much CBD and other compounds you're buying. Remember: The nose knows. If you like the smell, you'll probably enjoy the results. Maximizing your results. Hemp is inexpensive compared to Cannabis. Don't be shy, buy a lot and use a lot. Saturation is the whole point, so don't be stingy. Fill a Mason jar one-third full of hemp and top it off with high-proof alcohol, shake daily, and strain after a few weeks. Personally, I do my cold infusions from New Moon to Full Moon.
HEMP INDUSTRY Jerry Whiting CLIP & SAVE THISCOLUMN OPINIONEXPERT EXCLUSIVE COLUMN by JERRY
GROW TIPS FOR PREPHEMP
calibrate up or down from there. Hemp has 0.3% THC or less, so intoxication shouldn't be how you judge your results. Raw hemp has CBDA not CBD. CBDA is the acid form of CBD with its own positive effects. Most people want CBD. Heat converts CBDA to CBD through a process called decarboxylation (decarbing). Heat raw hemp in a covered glass casserole dish at 245º F for 45 minutes. Allow it to cool while still covered. Oil or alcohol. Take your pick. Cannabinoids like CBG and CBD, as well as terpenes, are soluble in oil and alcohol but not water. Try using butter, olive oil, or coconut oil if you're making something to eat. Oils except butter are the base for topicals like salves or lotions. Put the oil and hemp in a Mason jar and put the jar in a hot water bath. If you're making a tincture, use vodka or Everclear as your solvent. Allow it to soak unheated, shaking daily for two weeks.
10leafmagazines.com
For the last 10 years I've made tinctures, topicals and other products out of hemp – and before that, medical Cannabis. Nerd that I am, I began by reading the science surrounding hemp, cannabinoids, extraction methods and the Endocannabinoid System (ECS). And by
Try making cannaghee. Clarifying butter removes the milk solids and milk solids aren't a solvent – so ditch 'em!
Start small, keep notes and learn as you go. Once you master making your own hempbased preparations, don't forget to share the results and the knowledge. WHITING for LEAF //
ADOBEBYPHOTO
LeBlancCNE.com/podcast
"Why fly? When you can enjoy the most beautiful ride on earth" ANCHORAGE TO HOMER June 1st-Aug 31st Monday – Friday Departs Anchorage Arctic & International – 724 W. International - Garrett's Tesoro Cooper Landing Wild- man's 300pm Soldotna Chamber of Commerce 500pm All times are approx. Stage Line Summer Schedule HOMER TO ANCHORAGE June 1st-Aug 31st Monday – Friday Departs Homer 1242830amOcean Dr Soldotna Chamber of Commerce 1015am Cooper Landing Wildman's 1115am Sights seen from the road SEWARD TO HOMER June 1st – August 31st Mon Wed Fri Departs Seward 100pm call ahead for pick up point Cooper Landing Wild- man's 200pm Soldotna 300pm All times are approx HOMER TO SEWARD June 1st - August 31st Mon Wed Fri Departs Homer 1242 Ocean Dr 900am Soldotna Chamber of Commerce 1030am Cooper Landing Wildman's 1130 The Stage Line PO Box 353 Anchor Point, AK The Stage Line 1242 Ocean Dr Homer, Ak 724 W International Anchorage, Ak Staging points only 907-868-3914 907-235-2252 E-mail:www.stagelineinhomer.comstage.line@yahoo.com LocallyVISITINGALASKAownedandoperated by a lifelong Alaskan, Stage Line offers passenger transportation, freight, parcel, and courier service, between Anchorage and the Kenai Peninsula. Our schedule includes, Anchorage to Homer, Cooper Landing, Soldotna, Kasilof, Ninilchik, Anchor Point. Homer to Seward, Soldotna, Cooper Landing. And any points in between! MP flag stops available! Private party charters available! Reasonable rates, saves time and money for travelling or your shipping needs. One of the top 10 most scenic highways.
CBhaveWeDs!FrontierCBD* Hemp Bomb * Honey Root * Alaskan Healing Center 224 N Yenlo St, Wasilla, AK | 907-373-2839 | M-F 8a-10p, Sat 10a-10p, Sun 11a-7p
I'M SURE! ARE THERE ANY STRAINS THAT STAND OUT IN TERMS OF GIVING YOU SOME RELIEF FROM YOUR DEPRESSION? It's been a long time since I have seen it, so I don't know if they still grow it, but Juicy J from Guest Services was amazing! It was such a great munchie strain, too, which was nice. YOU HEARD IT HERE, GUEST SERVICES –JUICY J NEEDS TO MAKE A COMEBACK! But right now, I am really enjoying God's Gift from Tanana Herb. It's hands-down my favorite indica. I know a lot of people think I am crazy for smoking an indica to start my day, but it makes me giggly, happy and even euphoric. And I mean, who wouldn't want to start their day that way?
I ALREADY KNOW THAT YOU HAVE AMAZING TASTE IN SHOES AND KILLER DANCE MOVES, BUT I DON'T KNOW HOW YOU GOT INTO THE CANNABIS INDUSTRY. (laughs) Thanks! I actually used to work in a coffee shop with a friend who ended up moving to Enlighten. She was loving it and tried to get me a job working with their edibles but unfortunately, it didn't pan out. So, I ended up getting my start at Uncle Herbs, where I worked as a budtender for six months before I found my home at Hollyweed 907. HOW LONG HAVE YOU BEEN AT HOLLYWEED 907? I have been there for two years so far, and I absolutely love the team and our customers.
JOLENAI ELLINGER
first met the beautiful, talented Jolena Ellinger at our July 2022 Alaska Leaf Bowl. Immediately, I was taken by the 24-year-old's poise as she handed out trophies to this year's winners. I met her again on the dance floor at Williwaw Social in August and discovered her fun-loving personality as we danced the night away to some of hip-hop's best bangers. To say that this budtender has layers is an understatement – so I was thrilled to have the opportunity to get to know more about what makes Ellinger tick.
SEPT. 2022 14leafmagazines.cominterview STORY & PHOTO by O'HARA SHIPE @SHIPESHOTS/ALASKA LEAF ALASKA LEAF BUDTENDER OF THE MONTH
HOLLYWEED 907 2429 E 88TH 9AM-MIDNIGHT(907)@HIGHFROMAK_HW907AKHOLLYWEED907.COMANCHORAGE,AVEAK929-3331DAILY
"I THINK MY FAVORITE PART BUDTENDINGABOUT HAS TO BE THE VARIETY OF WEED THAT I GET TO WORK WITH. I ABSOLUTELY LOVE GETTING TO SAMPLE NEW STRAINS!"
WHAT DO YOU LOVE ABOUT BUDTENDING? I think my favorite part about budtending has to be the variety of weed that I get to work with. I absolutely love getting to sample new strains! Everything from the smell of fresh weed, to experiencing a new type of high is amazing. WE CAN DEFINITELY RELATE TO THAT FEELING… It's also always cool to meet the older generation of Cannabis consumers and hear about how far along the industry has come. I hear all the time that they never thought they would see the day when they could openly purchase Cannabis. I find a lot of my customers use weed as medicine – I do, too. It's amazing what consuming weed can do for your mental health. Like, I have bipolar depression, and sometimes I am all over the place. But Cannabis helps me feel balanced and keeps my mood uplifted – two things you really need when you have a three year old.
Leaf Bowl Organizers Wes Abney, Tom Bowers, Mike Ricker and Bobby Black
be the one activity that gets us all up before dawn, the Leaf Bowl proved that nothing can keep the Cannabis community from celebrating the plant and the best products in Alaska. Even with the distractions of a busy summer, the event drew a crowd of around 1,000 attendees throughout the day, as consumers and the industry mingled in celebration of our favorite plant and a thriving community.
WWhilefishingmight
2 ALASKA LEAF BOWL
SEPT. 2022 18leafmagazines.comrehashed JULY 23, 2022 | EGAN CENTER | ANCHORAGE
Coming out of the pandemic it is painfully obvious that we all need more social interaction and chances to say "high" to one another. While Cannabis can be a great tool for staying home or being alone in the outdoors, it really is a wonderful social tool that is perfect for creating lasting smiles and memories. All around the Expo we saw friends and clients who hadn't seen each other for months or longer, which is a reminder of the biggest value of the Bowl: bringing people together to celebrate our plant!
The team from Great Northern Cannabis (above) and Catalyst Cannabis (below)
This year's competition featured a new system for judging flower that moved away from the Indica/ Sativa/Hybrid method of classification. While that can still be a useful tool for describing a strain, it really doesn't make sense for judging flower. Instead, we looked to craft beer and wine competitions, where like products are judged against each other. You wouldn't judge a dark porter against a hazy IPA, right? That's why we broke our flower categories into flavor profiles: Citrus & Sap, Exotic Fruits, Fuel/OG/Chem, Purps & Desserts, CBD-rich (nonhemp) and an Open Category where the best strains could go head-tohead in a traditional style category. We feel that this flavor profile structure is the future of Cannabis judging, and is already how most regular users look for their next purchase or strain to grow. By formatting the categories around flavor profiles, strains with similar terpenes and effects can be judged more accurately to find the best looking, tasting and strongest strain possible. Long-running respectable events like the Emerald Cup in California have also chosen to move towards a profile-based model, which is being embraced around the country as the new way to judge pot.
STORY by WES ABNEY @BEARDEDLORAX/ALASKA LEAF | PHOTOS by O'HARA SHIPE @SHIPESHOTS >> FULL AWARD RESULTS NEXT PAGE
Herban Extracts accepts one of their three awards.
Chef cookedBombshellupthefunforattendees.
It's also important to note that the Leaf Bowl continues to set an example for competitions by not selling sponsorships to entering companies, by publishing scores in print, and by keeping the event free for all attend ees. It took our team months of work to plan and execute the occasion and all the details. We worked hard to use only Alaskan vendors for everything from our beautiful trophies to the ser vices needed. We would like to thank our Presenting Sponsor – Southside Garden Supply — Go check out their Anchorage or Valley locations and learn how to grow your own greens of all kinds (not just Cannabis). We would also like to thank Green Jar dispensary, especially Bailey and Meghan for their Intake Sponsorship. Without their effort and organiza tion, there could not have been a successful event. I encourage every one to stop by and experience their wonderful retail team and selection of quality, vetted Cannabis products. As we look ahead into the future, there needs to be a pathway for Cannabis events that includes con sumption—allowing our community to have the same level of respect that any beer festival or concert would. Our hope for the future of the event is to continue our tradition of a free expo and transparent awards cere mony, with on-site consumption and the ability to truly "taste" the win ning products from the Bowl. Whether this will happen next year or many years ahead comes down to policy, as well as the Cannabis com munity being active within AMCO meetings as we seek to earn free doms that were promised in the orig inal legalization bill. Please join us as we continue to shape the future of Cannabis events with the Leaf Bowl by Alaska Leaf Magazine – and start thinking about which flavor profiles to enter your products in next year!
2ND ANNUAL ALASKA LEAF BOWL>> continued from previous page
AKO Farms won the Open Category with their Watermelon Zkittlez x Rainbow Belts. Best CO2 Oil Runner-Up Top Hat Concencentrates.
SEE AT LEAFMAGAZINES.COM
Higher Altitude Manufacturing won 1st place and runner-up for Best Baked Good, and first place for Best Candy.
Leaf's own Tom Bowers sits down for an interview with comedian Ben Farleigh, left, and Joe Stolz, of the Best Budz Radio podcast.
SEPT. 2022 20leafmagazines.comrehashed
MORE PHOTOS
OTHER TREATS Strawberry Ice Cream by Lady Gray Gourmet Medibles (191)
WINNER ROSIN Tropicana Cookies Cold Cured Live Hash Rosin by Gold Star Concentrates (197)
WINNER CO2 Razzleberry Reaper Klick Pen by Herban Extracts (178) WINNER Sweet Zombie CO2 Concentrate by Top Hat Cannabis (175) RUNNER-UP Raspberry Diesel CO2 Concentrate (166) CARTRIDGES (200 possible points) CO2 Razzleberry Reaper by Herban Extracts (147)
WINNER Blueberry Blend Gummies by Dosed Edibles Alaska (182)
RUNNER-UP Denali Sunset (179) Rain Dance (178) Sour Al (176) Biker Kush (168) Rocket Fuel (166) Shonz Barry (155)
AWARDS
CBD-RICH Lamb's Bread by Secret Garden (147)
RUNNER-UP Skywalker OG (141) Sweet Zombie (133) Kandy Mandarin (128) Raspberry Diesel (127) Blue Beast (116) GENERAL HYDROCARBON Ghost Dawg BHO by AKO Farm Manufacturing (145)
CREAMS & LOTIONS Healing Hands Lotion Bar Pure Plant by Great Northern Cannabis (157)
RUNNER-UP DIAMONDS & SAUCE Yerbert Sugar Wax by AKO Farms Manufacturing (194)
WINNER Gary Payton OG (180)
BestwonGoodSinseforCrumble.
High Tea by Lady Gray Gourmet Medibles (200)
RUNNER-UP
WINNER Moonshine Ghost Train Haze by Herban Extracts (146)
WINNER High Chai by Lady Gray Gourmet Medibles (184)
WINNER White Chocolate Cranberry Macadamia Cookies by Higher Altitude Manufacturing (195) Snickering Doodles Cookies (182) Mocha Chocolate Chunk Cookies (163)
PURPS & DESSERTS Pancakez by Catalyst Cannabis (189)
RUNNER-UP Suckers-Dessert Pack (172)
RUNNER-UP Blueberry Yum Yum (171) Georgia Pie (171)
RUNNER-UP Black D.O.G. (179) Cream n Tina (175) Clementine (174) Cheetah Piss (174)
WINNER CRUMBLE / SUGAR Black Cherry Punch Sauce by GoodSinse (181)
EXOTIC FRUIT Sun Shower by Catalyst Cannabis (188)
RUNNER-UP Great Northern Cross accepts their award in the topical category.
EDIBLES (250 possible points)
WINNER Revivify Sugar and Coffee Scrub, Pure Plant by Great Northern Cannabis (155)
WINNER BEAUTY & SKIN CARE Sirens Secret Rose Oil, Pure Plant by Great Northern Cannabis (156)
FLOWER (250 possible points)
WINNER Sour Kush by Great Northern Cannabis (182)
RUNNER-UP CONCENTRATES (250 possible points)
WINNER SOLVENTLESS Sweet N Sour Live Hash Rosin Oil by Gold Star Concentrates (164)
WINNER Chocolate Ice Cream by Lady Gray Gourmet Medibles (188)
STORY by WES ABNEY @BEARDEDLORAX/ALASKA LEAF | PHOTOS by O'HARA SHIPE @SHIPESHOTS 21 Chernobyl (159) Wonder Woman (157) Marmalade Kush (156) Blueberry Yum Yum (156) Sensi #11 (154) Tundra Berry Cocoa Blunt (151) Eleven Roses (150) INFUSED Blunt Force by Great Northern Cannabis (163)
WINNER Mercy Fruit Haze Terp Sugar by Kreative Konfections (180)
WINNER
TOPICALS (200 possible points)
CANDY Dark Chocolate Cranberry Almond Bar by Higher Altitude Manufacturing (183)
FUEL, OG & CHEM Roadkill Skunk by Catalyst Cannabis (188)
RUNNER-UP TRANSDERMAL Transdermal Liquid Patch by Herban Extracts (145)
WINNER Double Mints by Tundra Farms (185)
WINNER Bona-fide Blueberry, Bonafide (182)
DRINKS / TINCTURES
WINNER Critical by Great Northern Cannabis (137)
WINNER
WINNER Garlic Breath by Uncle Herb's (181)
BUDDER / BADDER Sub Zero Wax by Green Growcer (194)
RUNNER-UP Garden Pop (172) Lemonade Potsicle (157)
RUNNER-UP Citrus Farmer, Catalyst Cannabis (179) Cherry Banana Split (176) BlueBerryBreath (172) Sweet Zombie Diesel (172) Riddler (165) Tart Pop (164)
OPEN CATEGORY Watermelon Zkittlez x Rainbow Belts by AKO Farms (195)
BAKED GOODS Oatmeal Scotchies by Higher Altitude Manufacturing (196)
PRE-ROLLS (250 possible points)
RUNNER-UP Raspberry Diesel (179) Zerbert (178) Kandy Mandarin (169) Wonder Woman (155) Smile (147)
GUMMIES Blue Raspberry Gummies by Dosed Edibles Alaska (184)
WINNER CITRUS / SAP Caps Frozen Lemonade by BAM Alaska (195)
TRADITIONAL Cupcake by Great Northern Cannabis (161)
RUNNER-UP Kombucha-Chai Apple Cann-Bucha (144)
WINNER Cinnamon Roll Buttermints by Lady Gray Gourmet Medibles (177)
RUNNER-UP Garden Gummies Multi Pack (181) Tropical Mix Gummies (179) Green Apple Gummies (179) Cannabis Infused Gummies - Classic (178) Blue-Pom Acai Gummies (166) Watermelon Gummies (162)
WINNER Triple Sec by Herbal Dreams (160)
All Things Cannabis For All People leaflifepodcastrickerdjmaaryjwhitestashleylynnbeardedloraxPODCAST NBA AND CANNABIS #182 THANKS TO OUR SPONSORS #183 ROSIN #184 RUNNING AND CANNABIS #185 BLACK MARKET TRENDS WATCH ON LEAF LIFE PODCAST V2 LISTENEVERYWHERE Marijuana products may be purchased or possessed only by persons 21 or older. This product has intoxicating effects and may be habit-forming. Marijuana can impair concentration, coordination and judgment. Do not operate a vehicle or machinery under the influence of this drug. There may be health risks associated with consumption of this product. For use only by adults 21 and older. Keep out of reach of children. THIS MONTH: WITH SHAWN KEMP
24LEAFMAGAZINES.COMSTRAINOFTHEMONTH TANNINS PORT CHILKOOT DISTILLERY BOATWRIGHT BOURBON TERPENES SECRETBIKERGARDENKUSH
In the last decade, Alaska has become well-known for its unique craft beers, but a small Southeast distillery is looking to put its selection of fine spirits on the map. Based in Haines, Alaska, Port Chilkoot carefully crafts small-batch vodka, bourbon and rye. Our personal favorite, the Boatwright Bourbon is made completely from grain-to-barrel in the company's distillery – with a little assistance from Straight Bourbon Whiskey in Kentucky. The result is a smooth, smoky bourbon as unique as Alaska. portchilkootdistillery.com
A hard-hitting sativa-leaning hybrid, Biker Kush has a wonderful scent profile with hints of lemon, pepper and spiced herbs. The limonene terps provided a happy head high that kept us intently focused while the notes of caryophyllene relaxed our sore muscles. The balanced high hit quickly and was the perfect way to kick off a Saturday morning.
@secretgardenaksecretgardencannabis.com
TANNINS BOATWRIGHT BOURBON PORT CHILKOOT DISTILLERY
PAIRING Bourbon and Cannabis might seem like an unusual pairing, however, the peppery earthiness of Biker Kush was made for a smokey bourbon. Biker Kush's spiced herbs blended perfectly with the Boatwright Bourbon's unique cherry, caramelized sugar and honey flavor notes. The grown-up flavors in this pairing make it a wonderfully sophisticated sip and toke.
TERPENES SECRET GARDEN BIKER KUSH
"THE PEPPERY EARTHINESS OF BIKER KUSH WAS MADE FOR A SMOKEY BOURBON."
REVIEW by ALASKA LEAF STAFF | PHOTO by O'HARA SHIPE @SHIPESHOTS
Marijuana has intoxicating effects and may be habit forming and addictive. Marijuana impairs concentration, coordination, and judgement. Do not operate a vehicle or machinery under its influence. There are health risks associated with consumption of marijuana. For use only by adults twenty-one and older. Keep out of the reach of children. Marijuana should not be used by women who are pregnant or breast feeding.
SweetMatanuskaGreen@Gmail.com | SweetMatanuskaGreen.com 2020 Great CannabisAlaskanBowlWINNER! Best Sativa Best Terps Award-Winning Cannabis Ask Your Budtender for that WonderWoman Black Rose ShnozBerry
We've tested hundreds of thousands of samples for over 43 different terpenes, and what we've learned from sorting that data is that every one we've ever tested sorts into six primary classes. These are like the Merlots, the Cabernets, the Chardonnays, etc., of Cannabis. Then, each of these primary classes has two to three subgroupings based on the secondary and tertiary terpenes present. On the terpene spectrum, you have myrcene on one end ("indica") and terpinolene on the other ("sativa"). Both of these archetype classes are primarily one dominant terpene with low everything else – all other profiles in the middle feature two or three terpenes in codominance.
The appropriate way to use the taxonomic classifications of indica and sativa is when describing various morphological growth characteristics –whether it's a wide or narrow leaf type, differences in how the plant flowers, and whether it's from closer or further away from the equator. But if we really want to get into how certain unique, nuanced effects are possible, we need to understand more about the ratios and synergies between cannabinoids and terpenes … because it's those ratios and synergies that create the entourage or ensemble effect that influence the plant to be what we would historically describe as sativa or indica. So yes, the old ideas of indica and sativa have become obsolete because they limit us from exploring the full range and diversity of what this infinitely complex plant has to offer.
WHAT ROLE DO TERPENES PLAY WHENCANNABIS?CONSUMING
MODERN TERPENE
WHAT EXACTLY ARE TERPENES? Terpenes are basically scent particles – a class of chemical compounds found in most plants that give them their aroma.
Though SC Labs was founded in 2009, it wasn't until 2013 that they began testing for terpene content. Since then, they've collected lab test data on nearly 300,000 strains from across California and Oregon, and over the past few years, they've been working with Napro and other leading analytic companies, using state-of-the-art technologies to aggregate, sort and study all of that data. Based on their analysis, they've developed a scientific terpene profile classification system for Cannabis – one that was not only adopted by both the Emerald Cup and California State Fair earlier this year, but helped establish the new standard that all future Cannabis –are(includingcompetitionsourLeafBowls)suretofollow.WespokewithAlecDixononeofSCLabs'founding
The primary terpenes in Cannabis include myrcene, caryophyllene, alphapinene, limonene, terpinolene and ocimene, while the secondary ones are humulene, linalool and beta-pinene.
HOW MANY DIFFERENT TERPENES ARE THERE? There are hundreds of different terpenes found in nature, but only five to nine primary and secondary terpenes are typically found in Cannabis.
SEPT. 2022 28leafmagazines.comTHETANNINS&TERPENESISSUE
SC LABS CO-FOUNDER ALEC DIXON.
WHAT PERCENTAGE OF CANNABIS IS COMPRISED OF TERPENES? By dry weight, Cannabis plants can produce up to 30-40% cannabinoid content and 3-5% terpene content, as well as up to another percent or so of other trace aromatic and flavor compounds – including flavonoids, alcohol esters and thiols.
PROFILES IN FLAVOR
WHICH TERPENES ARE FOUND IN CANNABIS?
BASED ON YOUR ANALYSIS, HAVE THE TERMS "SATIVA" AND "INDICA" BECOME OBSOLETE? AND IF SO, WHY?
HOW ANALYSIS IS LEADING TO A DEEPER UNDERSTANDING OF CANNABIS AND A MORE SOPHISTICATED CULTIVAR CLASSIFICATION SYSTEM.
WHAT IS A THIOL, AND WHAT ROLE DOES IT PLAY IN CANNABIS? Thiol is a volatile sulfuric compound found in some Cannabis plants that can determine whether they have a skunky and gassy smell, as opposed to being fruity or dessert-like. The human nose is one of the most sensitive scientific instruments on the planet – it can pick up scents on levels that are almost undetectable to modern chemistry instruments, particularly that "gas" smell (which it can detect in part per trillion amounts). So even though the terpenes are present in much greater concentrations than these trace thiol compounds, their presence completely changes the entire profile and can completely steamroll how a strain smells.
HOW DID YOU DEVELOP YOUR CLASSIFICATIONS?TERPENE
partners – to get the inside scoop on how this revolutionary new classification system was developed and why it essentially renders the old labels of "indica" and "sativa" obsolete.
JUDGES AT THIS YEAR'S EMERALD CUP were presented a new tool along with their judges' kits: a pack of 11 terpene flashcards explaining the new color-coded flavor categories under which their samples were grouped. These cards, and the information they contained, were essentially co-developed by Napro Research (creators of Phytofacts chemo metric reports) and Santa Cruz-based Cannabis testing and analysis leaders SC Labs.
WHAT IS THEIR PURPOSE? Plants produce terpenes to deter or repel predators and lure in pollinators. I heard somebody once describe terpenes as "the universal love language of nature."
In addition to giving a strain its smell and flavor, they also contribute significantly to the various medicinal effects. When terpenes work with cannabinoids, they actually influence the plant to be more like what we historically would describe as "indica" or "sativa."
DominantTerpenes:OcimeneandMyrcene|Effects:Relaxing,Soothing(indica) Flavors:Sweet,Floral,Tropical JACKS & HAZES // Cultivars in this class are largely terpinolene dominant and are what has historically been described as straight "sativa." These strains are highly energetic, cerebral, artistically inspiring, and can be a bit overwhelming for new or first-time users. Common strains in this category include Jack Herer, Trainwreck, Durban Poison, Original Haze and Super Lemon Haze.
EXOTICS // This class encompasses the rarest of profiles and all of the diverse outliers that don't fall into one of the other major categories – including strains dominant in linalool, a-pinene, and b-pinene or ocimene without myrcene present. Better-known "exotic" cultivars include Strawberry Cough, Sour Carmelo, Juicy Gushy and Laffy Taffy.
|Effects:Stimulating,Uplifting,Comforting(hybrid)
Flavors:Sweet,Spicy,Citrusy OGS & GASSES // Gassy strains are typically defined by a codominance of three terpenes: limonene, myrcene and caryophyllene. Certain phenos will be higher in limonene, other phenos will be higher in caryophyllene, and other phenos will be higher in myrcene – it can shift within these few subgroups, which just shows how much range there is within the gas spectrum. If you look at classic OG or most gassy strains, they're generally equal parts limonene, myrcene and caryophyllene. If you look at classic Sour Diesel, Chemdog or Gorilla Glue, they're higher in caryophyllene – while certain types of couch-lock OGs, they'll be way higher in myrcene.
STORY by BOBBY BLACK @BOBBYBLACK420/LEAF NATION | PHOTOS & GRAPHICS by SC LABS SCLABS.COM @SCLABS_US SC LABS' TERPENE DOMINANCE CHART. ONE OF THE EMERALD CUP'S TERPENE FLASHCARDS.CLASSIFICATION PHYTOFACTSSAMPLE REPORT.METRICSCHEMO
DominantTerpenes:Terpinolene,Myrcene,Caryophyllene|Effects:Energizing,Creative(sativa) Flavors:Fruity,Hazey,Herbaceous
DominantTerpenes:Limonene,Caryophyllene
DominantTerpenes:Myrcene,Pinene,Caryophyllene |Effects:Relaxing,Couch-Lock(indica) Flavors:Fruity,Hoppy,Herbaceous DESSERTS // Most "Dessert" strains are defined by a codominance of limonene and caryophyllene. Gelato, Wedding Cake, Sundae Driver, Wedding Crasher … you look at all those strain profiles, they're all equal amounts of limonene and caryophyllene. To me, that's a really good representation of a hybrid because caryophyllene is that comforting feeling from the "indica" side of the spectrum, and limonene's uplifting and anti-depressive from the "sativa" side of the spectrum – and they're there in equal amounts. Sometimes cultivars are higher in caryophyllene, like Girl Scout Cookies and Cherry Pie ... other times, they're higher in limonene, those are like the Berry White, Banana OG, Strawberry Banana and Ice Cream Cake.
DominantTerpenes:Myrcene,Limonene,Caryophyllene |Effects:Uplifting,Relaxing (hybrid) Flavors:Fuel,Pepper,Sweet TROPICAL & FLORAL // This class has essentially two subgroups: the ocimene-dom inant varieties and the myrcene-dominant varieties. Tropical Sleigh Ride or Passion Orange Guava, those are examples of strains that are ocimene dominant. Super Skunk or Green Crack or Dream Queen, they're high in myrcene with just a little bit of ocimene. But you smell the ocimene so much because ocimene – if it's there, even if it's not the pure primary terpene, even if it's a secondary or tertiary terpene – the smell is so present that it would naturally group together with ocimene-dominant strains.
DominantTerpenes:Varied(Ocimene,Terpinolene,Pinene)|Effects/Flavors:Varied "WE'VE TESTED HUNDREDS OF THOUSANDS OF SAMPLES FOR OVER 43 DIFFERENT TERPENES, AND WHAT WE'VE LEARNED FROM SORTING THAT DATA IS THAT EVERY ONE WE'VE EVER TESTED SORTS INTO SIX PRIMARY CLASSES. THESE ARE LIKE THE MERLOTS, THE CABERNETS, THE CHARDONNAYS, ETC., OF CANNABIS. THEN, EACH OF THESE PRIMARY CLASSES HAS TWO TO THREE SUBGROUPINGS BASED ON THE SECONDARY AND TERTIARY TERPENES PRESENT." -SC LABS' ALEC DIXON
All of the myrcene-dominant strains, that's the archetype of what we called in the Emerald Cup the "Sweets and Dreams" category. Everything from Panama Red, Cherry AK, Sweet Tooth and strains like that. High myrcene with low everything else, that's like Tangie, Forbidden Fruit, Cali O, Agent Orange. High myrcene with a little bit of caryophyllene, that's all the purples – Granddaddy Purps, Grape Ape. High myrcene with a little bit of pinene, that's like Blue Dream and such. High myrcene with a little bit of ocimene, that's like Super Skunk, Dream Queen, Green Crack and Pineapple.
THE 6
OFFLAVORPRIMARYCLASSESCANNABISSWEETS&DREAMS//
THE TERPENES Happy Harvest Chiquita Banana H3 @happy_harvest_alaska Banana OG gets an upgrade with Happy Harvest's Chiquita Banana H3. This potent hybrid is chock-full of limonene terps that will have you buzzing with happy energy. Expect the high to start as a semidisorienting, euphoric head high before creeping into a Kush-esque body high. Although you can expect to feel calm, happy and energized, you might find yourself couch-locked. So, if you're looking to embrace your inner weekend warrior, you might be better off choosing a different bud. But, if you want to relax and soak up some remaining sun this fall, then this is the bud for you!
THE TART FRUIT-FORWARD FLAVOR OF FUNKBERRY PIE WILL HAVE YOU PICTURING WARM SANDY BEACHES. REVIEW & PHOTO by O'HARA SHIPE @SHIPESHOTS/ALASKA LEAF
THE TANNINS Girdwood Brewing Company Funkberry Pie girdwoodbrewing.com As Termination Dust hits the highest peaks in Alaska, we are reminded that the dog days of summer are coming to a close. So, naturally, we are turning to creature comforts like the dessert-inspired beer, Funkberry Pie from Girdwood Brewing Company. This sour beer features the tartness of boysenberries, strawberries and raspberries. But that's not all! Each batch is conditioned on one pound of vanilla beans and over 50 pounds of graham crackers to complement the fruit and create a pie crust finish.
30 BANANACHIQUITAHARVEST'SPIEFUNKBERRYBREWING'SGIRDWOODXHAPPYH3
THE PAIRING While the colder months are coming, that doesn't mean you can't still go on a vacation in your mind. The mix of tropical smoke from a big toke of Chiquita Banana H3 and the tart fruit-forward flavor of Funkberry Pie will have you picturing warm sandy beaches. For maximum chill vibes, we'd recommend following up a big toke of Chiquita Banana with a sizable sip of Funkberry Pie. The beer's finishing notes of graham cracker and vanilla linger, leaving your taste buds cheering for more.
SEPT. 2022 ISSUETERPENES&TANNINSTHEleafmagazines.com
REVIEW & PHOTO
CRYO CURE EAST COAST SOUR DIESEL
THE TANNINS Blue Point Brewing Company Toasted Lager bluepointbrewing.com | @bluepointbrewing
LEAF 31
HE T ERPENES Cryo Cure East Coast Sour Diesel cryocure.com | sanctuarymed.com@cryocuremachines|@sanctuarymedicinals
For over two decades, the kind folks at Blue Point on New York's Long Island have been crafting some of the most distinctive and unique beers in the region – including some brewed with local oyster shells, beach plums and seaweed!
It's no surprise that their flagship – Toasted Lager, clocking in at 5.5% ABV and 28 IBU, and brewed using a blend of six specialty malts – won two World Beer Cup gold medals. This classic American Amber Lager starts with a creamy head with average lacing due to fairly low carbonation. Notes of warm caramel, coffee and chocolate follow, with the toasted malts shining through, noticeably lacking the bitterness of more hoppy brews.
Cryo Cure uses proprietary, patented freeze-drying technology to dry and cure Cannabis flowers in as little as 12 hours – instead of the usual two weeks or longer. This leaves the buds spongy, bright green and free of any mold, while preserving the trichomes and essential oils (cannabinoids, flavonoids and terpenoids) within. This East Coast Sour Diesel flower was grown by a medicinal caregiver, but Cryo Cured bud is available as "Live Cured" in Massachusetts at Sanctuary Medicinals in Brookline, Gardner, Danvers and Woburn. The dominant terpenes are caryophyllene, limonene and myrcene – giving this strain the telltale gassy-fuel flavor. Cryo Cured Cannabis is available at limited dispensaries in Ohio, Michigan, Arkansas, Oklahoma and Colorado, with planned rollouts in Rhode Island, Washington state and California by the end of 2022.
T
BLUE TOASTED LAGER X
POINT
THE LIGHT CITRUS SWEETNESS OF THE LAGER FOLLOWED BY THE PINE, SKUNKINESS AND MENTHOL OF THE REAL DEAL SOUR D COMMINGLE TO CREATE A SPICY SENSATION ON THE PALATE. THE PAIRING Together, Toasted Lager and Sour Diesel combine for a classic pairing of two unique scent and flavor profiles. The light citrus sweetness of the lager followed by the pine, skunkiness and menthol of the real deal Sour D commingle to create a spicy sensation on the palate. The very drinkable beer goes down smooth until the end of the pint and just a few puffs in, a heady and strong electric buzz sets in. The combination inspires energetic activity and lively conversation, followed by an uplifting feeling of joy and satisfaction. Learn more about Blue Point Brewing Company's groundbreaking Cannabis collaborations pg. 28-29. by DAN VINKOVETSKY @DANNYDANKOHT/NORTHEAST
THE TANNINS Defiance Vineyard Petite Sirah defiancevineyard.com Family-owned winery Defiance Vineyard has crafted bold-yetbalanced reds from robust varietals in the rolling hills of the pastoral Paso Robles countryside for the past decade. The Faulkner family's experience and passion for the craft shows through in their 2018 Petite Sirah, which offers a stellar expression of the fruit and the region's character. Rich, full-bodied notes of berry and dried tobacco rest atop a foundation laid by an assertive – but not aggressive – tannic backbone that lingers on the palate.
DEFIANCE VINEYARD PETITE SIRAH X MOON ROCKET FUDGE DARK CHOCOLATE BAR REVIEW & PHOTO
THE TERPENES Moon Rocket Fudge Dark Chocolate Bar 100mg THC/bar | 10mg THC/serving moonmegadose.com @moonedibles
SEPT. 2022 32leafmagazines.comTHETANNINS&TERPENESISSUE
The unpretentious, playful branding behind the Moon line of chocolate bars says it all: These effective bars will take you to the moon. The Rocket Fudge Dark Chocolate bar breaks with a tantalizing snap and offers a slightly bitter cacao character with a subtle creamy sweetness. Each piece breaks the dosage up into 10mg chunks, so you know the drill … just be careful not to eat the whole thing.
@CANNABOMBTOM/CALIFORNIA LEAF
THE PAIRING It's almost too easy, pairing dark chocolate with a bold red like Defiance Vineyard's Petite Sirah – but it's a cliche for a reason. Still, we couldn't help ourselves. The dark chocolate, dried berry, and chewy tobacco character of the wine melded perfectly with the rich fudge in the Moon Rocket Fudge bar. This would be a great pairing for a music festival at sunset, or an evening next to a lake – as the lights dim and the stars take the stage for their nightly performance.
A GREAT PAIRING FOR A FESTIVAL AT ONORSUNSET,ANEVENINGTHELAKE. by TOM BOWERS
HERRON @THELOUD100/OREGON LEAF |
@art_science_cider_wineartandsciencenw.com
@TERPODACTYL_MEDIA 33
PHOTO by AMANDA DAY
ART + CAPTAINXTWILIGHTSCIENCEPERRYHAPPYDADDYCOUCH
THE TANNINS Art + Science Twilight Perry
The "singular feral pear tree" harvested for this bottle hails from Perrydale, Ore., and its fruit is transformed in the nearby hills of Sheridan. This cider (also known as "Perry") by Art + Science offers a complete expression of the pear. There's nothing else added besides the luck of natural yeast. Once the Perry goes in the bottle, the process and pears take over. Half of the fun is popping the top and seeing what's inside. After a quick swirl to stir up the fruit sediment, the cap releases with a healthy pop and a honeyed aroma fills the space. Dry, with notes of toasted sugar and soft Golden Delicious apples, finishing with a pleasing malic acid tartness. Supremely fizzy with luxe and tiny bubbles, this crisp beverage would fit in easily at a celebration.
FRESH by RYAN
THE PAIRING Big and bouncy, complex citrus notes are at the forefront of this flower. They're followed by fresh melon, peaches, plums and pears – flavors that are fit for a fruit-forward pairing. With a light 7.5% ABV and refreshing effervescence, Art + Science's Twilight Perry makes an excellent partner.
THE TERPENES Happy Daddy Captain Couch 25.4% Total Cannabinoids 2.1% @happydaddygardenshappydaddygardens.comTerpenes
When Happy Daddy stopped making titanium dab tools and pivoted to growing herb, we wondered if the community had lost a key piece of Cannabis culture. Thankfully, that's not the case – the crew here is still tending the fire and this Captain Couch flower is all the proof we needed. The lid isn't even off the jar before I'm walloped with a pleasing funk. The scent on this plant is everything you could expect from its infamous parents, Legend Og and Tropicana Cookies f2 … and then some. Even better, this flower has top-tier jar appeal. Chunky buds the length of a pack of king-size papers are ready to take a spin in the grinder – too resinous to break down by hand. Up close, every bract on the stem is packed with trichomes, catching and casting light atop purple candy stripes.
FORWARDFITFLAVORSANDPEACHES,MELON,PLUMSPEARS–THATAREFORAFRUIT-PAIRING. REVIE
@greenjar_ak MARIJUANA HAS INTOXICATING EFFECTS AND MAY BE HABIT FORMING. MARIJUANA IMPAIRS CONCENTRATION, COORDINATION, AND JUDGEMENT. DO NOT OPERATE A VEHICLE OR MACHINERY UNDER ITS INFLUENCE. FOR USE BY ADULTS TWENTY-ONE AND OLDER. KEEP OUT OF REACH OF CHILDREN. THERE ARE HEALTH RISKS ASSOCIATED WITH THE CONSUMPTION OF MARIJUANA. MARIJUANA SHOULD NOT BE USED BY WOMEN WHO ARE PREGNANT OR BREASTFEEDING. #10008 4901 E. Blue Lupine Dr. Ste. E Wasilla, AK 9am-9pmOpen907-631-3800996547daysaweek
LEAFMAGAZINES.COM REVIEW by ALASKA LEAF STAFF | PHOTO by O'HARA SHIPE @SHIPESHOTS monththeofedible BOINGOSMOMO'SBAKERYONEOFTHEFIRSTediblemanufacturersinAlaska,PeteandMaureenEberhardtopenedMomo'sBakeryinearly2017.Sincethen,theirproductshavereceivedwidespreadacclaim.Mostrecently,theduoearnedrunner-upawardsforApril'sLemonDreamsandGreenAppleBoingosinthe2021AlaskaLeafBowl.Nowproducinga100mgversionoftheirinfamousBoingos,wefigureditwashightimewetookanotherlookatthesedeliciousgummies.TheonlygummyintheAlaskanmarkettofeatureadistinctiveCannabisleafshape,Boingosareeasilyrecognizable.Theyarealsoincrediblyconsistentinshape,textureandflavor.Somewhatairy,Boingosprovideanicechewytexturethatwithstandsgnashingteethlongerthanmanyothergummies.Astheflavorsaretypicallybold,beingabletospendalittlemoretimechewingbeforeswallowingisagreatadditiontoanalreadyawesomeproduct.Whilemanyavailablegummiescomeashybrids,Momo'soffersaselectionofsativaandindicavarieties.Thoselookingforacreativebuzzwithsomelightsedatingeffectsshoulddefinitelygivethesativaashot.However,ifyou'relookingtogetagreatnightofsleepbeforeatoughworkweek,itdoesn'tgetmuchbetterthanindicaBoingos.Withstrongsedatingeffects,theseoneswillhaveyoudroolinginapeacefulstateofREMwithinanhour.Becausetheytendtohitalittleharderthantheirsativacounterparts,we'drecommendgoingslowandstartingwitha10mgdose.Ifyoudon'tfeeltheeffectswithinanhour,tryeatingapieceoffull-fatstringcheeseordrinkingaglassofmilkbeforetakingasecondgummy.Additionally,consumingalow-doseCBDgummywithyourBoingocanhelpintensifythefull-bodyhighandsendyouofftothebestsleepofyourlife. @MOMOSBAKERYAK 10MG 100MGTHC/SERVINGTHC/PACKAGE "While varieties."andofaMomo'sasgummiesavailablemanycomehybrids,offersselectionsativaindica
At Sekaya Wellness we thoughtfully formulate homeopathic products for each of your needs. Easing your body, mind, and soul is at the heart of everything we do. SeKaya ellness Scan Me! Follow us on IG @sekayawellness Please contact us for wholesale opportunities Junior Solis - 208-610-8565 Featuring CBD * CBG * CBN * CBDa * CBGa Hand Formulated * 3rd Party Tested * All Organic Ingredients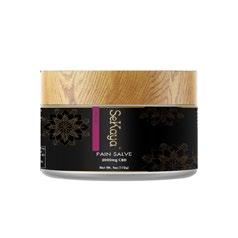 SEPT. 2022 38LEAFMAGAZINES.COM REVIEW by ALASKA LEAF STAFF | PHOTO by O'HARA SHIPE @SHIPESHOTS
From the orange glow reflected off of the pristine, calm waters to the quiet that envelopes you, sunsets in Sitka are legendary. So, it's no wonder that Fairbanks' premiere concentrate manufacturer, Good Titrations, used Sitka as an inspiration for naming their house-favorite sugar – Sitka Sunset x Cali Orange Bud. The moment you pop the orange top of this fragrant sugar, you will be hit with earthy, piney notes mixed with subtly sour citrus. As you pack your favorite dab rig, be sure to take a deep inhale of the leftover sugar on your fingers. If you close your eyes, you'll be transported to the temperate Alaskan rainforest as the scent of Sitka Spruce and damp earth overtake your olfactory system. For an added auditory experience, press play on Lord Huron's "The Night We Met" –trust us, you won't be disappointed. An indica-leaning hybrid, Sitka Sunset x Cali Orange Bud provides a slow, creeping high that may take several minutes to fully enjoy. Our modest first toke left us with a buzzing head that began as a light tingle near the base of our skulls. As the high transformed into an energizing body high, we felt a deep state of focus overtake us. It was at that point that we opted to take a deeper draw and were rewarded with a sedative vibe that sent us peacefully off to Aromasleep.aside, one of our favorite things about this delicious sugar is its versatility. For those looking for an energy kick with a side of intense focus, consuming Sitka Sunset x Cali Orange Bud in moderation is the ticket. But, if you want to knock out on a Sunday night, a heavy dose will bring out the sedating effects of the Cali Orange cross. Either way, this might just become your new favorite workhorse concentrate. SITKA CALI ORANGE high may take several minutes to fully enjoy."
TITRATIONSGOOD
SUNSET X
that
BUD monththeofCONCENTRATE @GOODTITRATIONSGOODTITRATIONS.COM 74.30% THC | 0.04% CBD 2.03% TOTAL TERPS "A slow, creeping
It all began when Jeff's ambitions stirred his stoney thoughts while running the amazing Green Jar Cannabis retail in Wasilla. The acumen accrued during the years behind the scenes in the cannabiz drove his goal to change the way Alaska thinks about more tropical ways to eat – a significant departure from the norm. And boy has it worked, as discussions of expanding outside of Palmer are currently in the works.
40 SEPT. 2022 leafmagazines.com MIKE RICKER @RICKERDJ | PHOTOS by THE FERN AK eatshigh THEFERNAK.COM 625@THEFERN.AKSCOBBSTREET #100, PALMER, AK W-SAT. 8AM - 7PM SUN. 8AM - 6PM THE FERN'S PRIMARY MISSION IS TO PROVIDE THE MATANUSKA VALLEY WITH THEMOUTH-WATERINGWELLNESS-BASED,FOOD.FERNAK
THE AMAZON has very little to do with the city of Palmer, but thanks to the magic of modern transportation, one of its most tropical fruits is now "highly" accessible. We're talking about the acai berry which only grows in that one prolific jungle and is currently sought after by smoothie lovers all over the world. And with the explosion in popularity of this amazing antioxidant, one entrepreneur saw an opportunity to fulfill the desires of locals looking to enrich their lives with quality alternatives to meat and potatoes.
The entire Fern menu features ingredients that are thoughtfully sourced with the cafe's customer's best interest in mind. In fact, The Fern's primary mission is to provide the Matanuska Valley with wellnessbased, mouth-watering food. Titles like Blood Orange Creamsicle, Matcha Lemon Blueberry and Mango Shakti will have you scratching your head – not because they are mysterious concoctions of wonderful goodness – but because you'll be personally struggling to make a decision on which to try next. Of course, you could go traditional with the Superberry or the Straw-nana bowls if you're not in an adventurous mood, but whatever your palette desires, you will not leave disappointed.
Just because the word "boutique" hasn't always been synonymous with Alaska, doesn't mean that Alaskans don't appreciate some of the finer things in life. Which is precisely an area of experience that owners Jeff Devon and Ashley Siracusa sought to provide for the residents who desire a bevy of exceptional, healthyleaning options on a menu. And amazing acai bowls are not the only colorfully-enticing flavor to keep you coming back.
FROM CANCER TO CANNABIS
leafmagazines.com sep. 2022
Many medical marijuana patients have ended up behind bars simply for using their medicine… but there are few whose struggles have been as publicized or consequential as those of activist, author, and cultivator Todd McCormick. Todd McCormick receiving a lifetime achievement award from Marijuana Policy Project at the Playboy Mansion in 2009. Toddler Todd in a body cast. of 42
Then when he was nine, his mother read in Good Housekeeping magazine that marijuana could be used to treat the side effects of radiation and chemotherapy – and after getting unofficial approval from their doctor – decided to try it.
ENTER THE HEMPEROR In 1993, McCormick – now 22 – moved to Pacific Beach, Calif. It was there while browsing at a bookshop that he discovered "The Emperor Wears No Clothes" by Jack Herer and was blown away. Inspired to get involved, he called the number on the back of the book and learned that Herer's organization – Help End Marijuana Prohibition (HEMP) – was gathering signatures for the California Hemp Initiative.
"She handed me a joint on the way home from a therapy session and by the time we got home, I was feeling better," McCormick recalls. "From then on, we started using Cannabis around my treatments."Byage13, McCormick had been secretly using and researching Cannabis for a few years. Then in 1984 he visited a friend's house, where his friend's older brother showed him the "Marijuana Grower's Guide" by Mel Frank and Ed Rosenthal, and the grow box it taught him to build.
Bel-Air
As a toddler, Todd McCormick was diagnosed with an aggressive form of cancer that attacked his spine, causing his first five vertebrae to be fused together by age two. In the years that followed, he developed nine tumors throughout his body.
PRESENTS
But it would be another book about Cannabis, discovered almost a decade later, which would truly change the trajectory of his life.
Todd dropped everything and drove up to Van Nuys to volunteer, where Jack himself warmly welcomed him.
R.DANIELBYPHOTO The Pot Prince
cannthropology
PRESCRIPTION PIONEER While in Amsterdam, McCormick heard about a physician named Dr. Trossel, who was the first in the Netherlands to prescribe Cannabis. Todd traveled to Rotterdam to meet with him and by the end of the appointment, had a pre-
"When he opened the doors and I saw the Cannabis growing, it was like "The Wizard of Oz" scene where the movie goes from black and white to color," says McCormick. "I immediately traded a $20 bag of pot for the book, went home, and started growing."
"He invited me to his apartment and we sat up all night talking," McCormick reminisces. "We became best friends that night and were inseparable after that." Through Herer, Todd soon grew close with other prominent activists like Dennis Peron, Brownie Mary and Dr. Tod Mikuriya. In November 1994, he accompanied Jack to the High Times Cannabis Cup in Amsterdam, where he met international Cannabis luminaries such as Skunkman Sam, Robert Connell Clarke and Nevil Schoenmakers, and attended the first public tour of Cannabis Castle – during which Sensi Seeds premiered their new strain named after Jack.
Todd with his mentor, legendary Cannabis activist Jack Herer.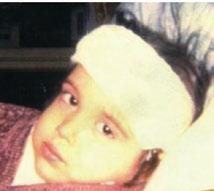 POST-PRISON PROMINENCE
"To think that I was once a little 13-year-old kid reading his book and being inspired, and now I'm one of his best friends and the only person in the world he lets sell his genetics, it's quite an honor."
STORY by BOBBY BLACK @CANNTHROPOLOGY for LEAF NATION scription for 10 grams of Cannabis per day to treat his chronic pain – making him the first-ever legal international Cannabis patient. Weeks later, that legality was tested at an immigration checkpoint near San Diego when authorities found weed in his vehicle and tried to confiscate it.
"How to Grow Medical Marijuana" – resulting in a quarter-million dollar payday for him. McCormick used his newfound wealth to rent a huge house in Bel-Air, where he set up multiple grow rooms and began researching various strains' medicinal effectiveness in treating AIDS, cancer and chronic pain – a project that earned his home the nickname "Marijuana Mansion."
"I was like, 'No, you can't take my Cannabis – I have a prescription. I'm not going to acknowledge your law unless you acknowledge the international law that supersedes it. So either arrest me, or give it back." Remarkably, they ended up giving most of his stash back. After some further research, McCormick confirmed that an American who's prescribed a Schedule I substance in Europe is indeed allowed to bring back up to a 90-day supply. So in March 1995 he returned to Rotterdam, bought some medical Cannabis, then flew home with it. Surprisingly, security not only let him keep it, they even let him smoke some on the plane! (Back then, airplanes actually had smoking sections.) It was this legal revelation that helped inspire his fellow activists back in Cali to craft PropositionFollowing215.inPeron's footsteps, McCormick started a compassion club in San Diego, then another in his old home state of Rhode Island. That summer, he was arrested in Ohio while transporting 33 pounds of weed and once again asserted a medical defense – this time, in court. After hearing Todd's story and reading testimonials from prominent doctors (including Mikuriya and Lester Grinspoon), the judge lowered his bond and eventually dismissed the case. He even granted Todd permission to return to Amsterdam to attend the 1995 Cannabis Cup, where he accompanied tele-journalist Morley Safer around the event for a story on "60 Minutes."
During this visit, he also accepted the position of editor-in-chief at Hemp Life magazine and spent the next year living in Amsterdam – teaching cultivation alongside legendary growers "Old Ed" Holloway and Wernard Bruining, and working at Serious Seeds and Positronics.
After his release in May 2004, McCormick dove right back into Cannabis activism. He helped produce two documentaries, "The Union: The Business Behind Getting High" and then its sequel, "The Culture High." He organized a series of fundraising parties for Marijuana Policy Project at the Playboy Mansion. He launched the massive THC Expo at the LA Convention Center. And after Herer's death in 2010, he edited the 12th edition of "The Emperor Wears No Clothes" featuring a special tribute to Jack. Todd has also been honored with a lifetime achievement award from MPP in 2009 and a Cannabis Culture Award from Sensi Seeds in May 2012.
HOLLYWOOD HIGH After Prop 215's passage in November 1996, McCormick returned to California to help implement the law and to accept a lucrative book deal. Partnering with best-selling author Peter McWilliams, he published
MCCORMICKTODDOFCOURTESYPHOTOSALL
Since he basically lived Hollywood and always had plenty of great herb, McCormick soon befriended several pro-pot celebrities – including Woody Harrelson, Larry Flynt, Hugh Hefner and Bill Maher, who invited both Woody and Todd to be on his show "Politically Incorrect."
Todd and Woody also participated in a college speaking tour organized by members of Rage Against The Machine and Nirvana called Spitfire – a gig that landed him an opening slot on stage at Woodstock 99.
Nowadays, McCormick is as busy as ever –writing features for Grow magazine, as well as two new books: a guide to the endocannabinoid system entitled "From Cancer to Cannabis" and a free online cultivation book with OG grow writer Bill Drake (author of the first grow manual, "The Cultivator's Handbook of Marijuana"). And in 2019, he launched Authentic Genetics – the exclusive source for the original heirloom genetics from some of the legendary breeders he'd developed friendships with, including Skunkman Sam and Mel Frank (coauthor of the book that initially set him down the path of Cannabis cultivation 35 years earlier).
BEL-AIR BUST
Unfortunately, in 1997, Herer's pride in his protégé unintentionally led to tragic results. While selling herb to the LA Cannabis Buyers Club, Jack reportedly bragged about Todd's medical grow op. When Todd refused a request to sell them clones, the Club's director ratted him out. On July 23, the DEA raided the Marijuana Mansion –seizing 4,116 plants and charging him (and later McWilliams and others) with multiple offenses. Todd's was the first cultivation bust since the passage of Prop 215, making him an instant cause célèbre for medical marijuana. But since the charges against him were federal, California's protections didn't apply. So when his case went to trial, the judge denied him the right to mount a "medical necessity" defense – meaning his lawyers weren't allowed to mention his medical history or Prop 215. McCormick had three options: to go to trial without the benefit of his medical defense, meaning he'd face a quarter million dollars in legal expenses and a mandatory minimum of 10 years; to grovel for leniency and lose the chance to appeal; or to accept a plea deal that carried a five-year mandatory minimum. So in November 1999, McCormick pled guilty to a lesser charge and was sentenced to five years. He self-surrendered to prison on January 3, 2000.
To read the full, unabridged version of this story and listen to the interview on our podcast, worldofcannabis.museum/cannthropology.visit
Accepting the 2012 Cannabis Culture Award at Sensi's Hash Marihuana & Hemp Museum in Barcelona. with, including Skunkman Sam With Mel Frank. Showing his Dutch Cannabis prescription (1995). Harrelson & McCormick on Bill Maher's old show Politically Incorrect. In front of his "Marijuana Mansion" in Bel-Air. With celebrity friends Woody Harrelson and Bill Maher.
44LEAFMAGAZINES.COM Sept. 2022 baloneystoney FOLLOW @RICKERDJ // GET THE AUDIO VERSION & EVERY EPISODE AT LEAFMAGAZINES.COM
I KNOW, YOU'RE WONDERING IF THIS IS A TOPIC THAT REALLY NEEDS TO BE DISCUSSED – or can we just bundle it up and toss it in the washing machine, pretending it never happened? My response is that it does need to be discussed, and requires so for two reasons: The first being because it's good to create healthy discourse about things you are normally embar rassed to bring into public view. And two, because we've all peed the sheets. No one is ever proud of this unfortunate mishap, but it's OK – everyone knows you didn't do it purposefully, it was just an ac cident that occurred more than once. And the reasons will vary … maybe you were a child traumatized by your divorcing parents, or you simply have an old lady's bladder. Or you blacked the fuck out. Listen, I've had a few hard-drinking friends who should've had a plastic wrap around their mattress. But can you picture the look on a person's face when you're getting romantic and the first sound is that of lying on top of an unopened Amazon package? Talk about a buzz kill. No one wants to feel like they're about to get busy on a hospital bed. I mean, putting on a condom is awkward enough. I'm gonna come clean here: I was a bedwetter until the age of 10. In fact, I soaked my pants during recess in the 4th grade, terrified to re-enter the classroom. Hiding the wet leg wasn't so difficult in the self-imposed solitary confinement of the boys restroom, but passing through the gauntlet to my desk in the back of the room after the bell rang was a different mission. And sure enough, Reggie the class clown caught me dead in my tracks. "YOU PEED!" he yelped, pointing directly to the massacre. Wetting the bed at that age was humiliating, but peeing your pants was a scarlet letter. But it's OK – I came to terms with it, and it made me a stronger person. Maybe this is why my favorite weed strain today is Cat Piss.
FEEL THE GOLD RUSH CHOCOLATE BAR