It's time for mom to experience the thoughtful care she deserves.
You've been looking for a place where mom can thrive, one with exceptional dining, innovative programming, and an engaging social life. A community designed to enhance health and well-being. A setting that offers expert care for her, and peace of mind for you.
Offering refined residences for Independent Living, Assisted Living, and Memory Care, The Watermark at Napa Valley is just what mom needs and more than you envisioned. Call 707-244-3924 to schedule your private tour and experience our award-winning senior living community.
watermarknapa.com | 707-244-3924 4055 Solano Avenue, Napa, CA 94558
INDEPENDENT LIVING | ASSISTED LIVING | MEMORY CARE RCFE #286803919
22-NVN-7897B
THE MOST WONDERFUL TIME OF THE YEAR Dr ea mi ng of sugar plu ms and re ad y to celebrate t he ho l ida y seas on? Da sh away to Na pa Va ll ey's pr em i er i ce-skat i ng ri nk at T he Mer it age Res ort a nd Sp a. Op en Nove mb er 11 thro ug h Ja nu ar y 8, wine coun try's ma gical w int er vill age o ffers gu aran teed snow da ily at 6:0 0 pm afte r Th a nks giv ing, au t hen t ic ou tdo or i ce-sk ati ng, and ho- ho -h o m u ch more. meritageresort.com 850 Bordeaux Way, Napa 94558 (866) 370-6272 @MeritageResort Presenting Sponsor Learn more and purchase tickets at bit.ly/MerryMeritageNapa
Handmade
Ghordies
We are proud to introduce our art to our Napa community. We manufacture world-famous Luxury &
Rugs, including Hereke Silk rugs as well as countless styles of traditional and modern rugs. We use both
style and Senneh style knots in our rugs. PeraRug's silk rug selection is one of the largest in California. Every rug has to meet our high standards, no exceptions. When you buy from us you're getting over 30 years expertise in all aspects of fine rugs. Let us help you find the right rug for your home. 707-307-5830 | 1210 FIRST STREET, NAPA | perarug.com METIN DEMIR Founder, CEO Timeless, One-Of-A-Kind Luxury Rugs MOVING SALE 20% OFF
NAPA INTEGRATED MEDICINE
"Preserve your Cartilage'' If you are scheduled for a joint replacement, or have been told you will eventually need a replacement, you maybe eligible for a new procedure in the Napa Valley.
Napa Integrated Medicine is a medically advanced company that seeks to preserve cartilage for life with out the need for joint replacement. By using integrated medical research, technology and bioscience we are offering our patients a new hope for cartilage preservation.
As compared to traditional medicine whose goal is to merely focus on the complaint and the to render drugs and or surgery to reduce the pain or replace the joint, Napa Integrated Medicine takes an entirely different approach. The approach is now supported by National and International community that publish the most effective methods on restoring cartilage, functionality and qualify of life!
Most people don't understand that while joint replacement can or may be helpful it can also severely limit the quality of life! There is a time and place for joint replacement however, there is a time to work to save the joint space before it needs to be replaced and right now…. That's our Specialty!
So imagine being told that you will "eventually" need a shoulder replacement or hip or knee and so you begin to resolve on that procedure. But what if you didn't have to go through that
procedure and the post surgery rehab, and the months of recovery time? Will the joint need to be replaced again? What if there is an infection or other serious life threatening complication?….
What if… some one said lets preserve your hip joint by these procedures to give you more quality life?
If you ever wonder how professional athletes return to the sport after career ending injuries that you are beginning to understand the science of joint preservation!
Napa Integrated Medicine is offering a Free Consultation to determine if you' are a candidate. Due to the high demand spaces are limited.
Follow Dr. Dave @ youtube
Now 707-255-6888
DUE TO THE HIGH DEMAND. SPACES ARE LIMITED. CALL
NOW OR VISIT US
AT NAPAIM.COM
Call
Post surgical implant
Cartilage preservation candidate
November 2022 napavalleymarketplace.com 5 Since 1983 • CA Contractors License #974228 Open Mon-Sat 10am-5pm • Closed Sunday WOOD • GAS • PELLET • ELECTRIC • WOOD • GAS • PELLET • ELECTRIC Since 1983 • CA Cont. Lic. #974228 Monday - Friday 10:00am-5:00pm Closed Thanksgiving: Nov 24th - 25th3042 Rockville Road • Fairfield • 707-257-0777 • villagehearth.net We offer both Lopi® and Fireplace Xtorordinar® premium gas burning fireplaces & fireplace inserts, wood burning stoves & inserts and pellet burning appliances as well. While every one of these products embody the attention to detail in design and construction, each model is quite unique. Sizing and heating capacity range from medium to large heaters. Cold? Power Out? Invest in a beautiful wood or gas stove or insert and stay warm even when the power goes Out!!
6 napavalleymarketplace.com November 2022 UP TO 80% OFF 26T H A N N UAL Cookware Outlet S ale December 1 - 18, 2022 TWO LOCATIONS: VALLEJO & FAIRFIELD OPEN THURSDAYS - SUNDAYS ONLY COOKWARE • BAKEWAR E • CE R AMICS • PANTRYWARE FOOD STORAGE • TE AK E T TLES • TOOLS • CUTLERY More information: Visit www.meyerus.com/sale or call 1-800-450-0156 (Mon–Fri, 7:30 AM–4 PM) Visa®, Mastercard®, Discover ®, AMEX®, Debit & Cash Accepted Sorry, No Checks Facebook.com/PotsandPans THURSDAYS – SUNDAYS 10AM – 6PM CouponvalidDec.118,2022 attwolocations: VALLEJO 525 Curtola Parkway FAIRFIELD 2001 Meyer Way DECEMBER XXXX 123 4 XXX 89 10 11 XXX 15 16 17 18 10AM - 6PM OPENING IN AUGUST OF 2023! A Public School Serving Grades 6–8, Mayacamas Charter Middle School will provide: 1. A FREE small middle school option in downtown Napa 2. A Core Mission of creating a diverse public school that reflects our community 3. 8:50am start time with longer class periods, and optional 7:55am supervised drop-off with breakfast 4. Daily first period Advisory, on-site counseling, and social-emotional learning integrated into school culture 5. Student-centered personalized model with Individualized Learning Plans and 45-Minute Learning Lab 4 days per week 6. Project-Based Learning Model Open Enrollment to begin in Early 2023 for the 2023 – 2024 school year. Go to MayacamasCharterMiddleSchool.com for more information and to register on our mailing list for enrollment information and notifications. We are HIRING! Please go to MayacamasCharterMiddleSchool.com or search EDJOIN.org to view opportunities, or contact us via email. We are currently accepting applications. Questions? Email us at info@napaoptionsforeducation.org
NAPA VALLEY'S FINEST 2022 WINNER
LAMPE
Giselle was selected, in the Napa Valley Register's poll, as Napa Valley's Finest Realtor for 2022. The votes came from clients, friends and fellow colleagues……….and of course, her mom! But in all fairness, she is also a client.
Giselle's background in real estate began in interior design that eventually branched into marketing and selling. It was a natural transition and one that blends perfectly to this day.
In 2017, Giselle's husband, Jerry, joined her practice, handling client inspections, contractor services and showing appointments. This allows Giselle to focus on what she loves best….. marketing, showing property and negotiating transactions. Business grew quickly and in November of 2021, Giselle added a full-time agent, Jamie Hurley, to her team.
2022 has been a phenomenal year! Giselle broke Coldwell Banker Brokers of the Valley's sales record for the highest priced sale in their 28 years of doing business in the Napa Valley. Her previous experience in the wine industry as general manager of a family winery definitely helped in all aspects of the complex transaction.
Giselle acknowledges and thanks the tremendous support that her team has provided her, as well as her managers at Coldwell Banker Brokers of the Valley. Knowing that without this support, she would not have had the success she has had.
She sincerely thanks all those who voted.
GISELLE
1775 LINCOLN AVE. NAPA CA 94558 707-266-8086 GLAMPE@CBNAPAVALLEY.COM A P E CONTACT
CONTENTS
Republic Title
Attracting Pollinators
Your Backyard
By Kathleen Reynolds
Toys for Toys
Years
By Kathleen Reynolds
Giving and Receiving
By Linda Bausch
What Happens at Estate Sales?
By Kathleen Reynolds
Community Snapshots
the
Napa
By Craig Smith
Market
By Lauren Coodley
By Craig Smith
8 napavalleymarketplace.com October 2021 ON THE COVER NAPA VALLEY'S COMMUNITY MAGAZINE 13 Old
16
to
20
Celebrates 75
24
32
36
38 Starting
Season Right in Downtown
40 Giovannoni's
- Generosity as Legendary as their Work Ethic
48 Small Business Saturday & Napa Christmas Parade
53 Napa Valley Upcoming Events NOVEMBER 2022
13 3216 What Happens at Estate Sales Attracting Pollinators to Your Backyard PUBLISHER | Napa Marketplace Publishing, Inc. EDITOR-IN-CHIEF | Connie Anderson SALES EXECUTIVE | Erica Pickett CREATIVE DIRECTORGRAPHIC DESIGN/WEB | Suzanne Nott GRAPHIC DESIGN | Alicen Curtis ACCOUNTING MANAGER | Kelly Hurst Napa Valley Marketplace Magazine 1556 First St., Suite 103, Napa, CA 94559 info@napavalleymarketplace.com | napavalleymarketplace.com P: 707.226.2474 | F: 707.339.8332 CONTRIBUTING WRITERS Linda Bausch Lauren Coodley Kathleen Reynolds Craig Smith The Marketplace Magazine© is a division of Napa Marketplace Publishing, Inc. Copyright© November 2022. ALL RIGHTS RESERVED. No part of this publication may be reproduced without written permission from the publisher. Over 36,000 distributed in Napa, Yountville, St. Helena and American Canyon. nv_marketplace napavalleymarketplacemagazine nvmarketplace GIVING BACK ISSUE OLD REPUBLIC TITLE 2140 Jefferson Street, Suite A., Napa (707) 265-9838 | oldrepublictitle.com/napa Cover Photo: C.M. Elle Studios
Advice for what matters most, when you need it most
Congratulations to Eric F. Gonzales
being named to the Forbes "Best-inState Wealth Advisors" 2022
with
The Gonzales Group
F. Gonzales Senior Vice President
strategies from Merrill
only Bank of America can deliver.
Resident Director – Wealth Management Advisor
Merrill Lynch Wealth Management Riverfront
Data provided by SHOOK® Research, LLC. Data as of 6/30/21. Source: Forbes.com (April, 2022). Forbes Best-in-State Wealth Advisors ranking was developed by SHOOK Research and is based on in-person, virtual, and telephone due diligence meetings to measure best practices; also considered are: client retention, industry experience, credentials, review of compliance records, firm nominations; and quantitative criteria, such as: assets under management and revenue generated for their firms.
Investment performance is not a criterion because client objectives and risk tolerances vary, and advisors rarely have audited performance reports. SHOOK's research and rankings provide opinions intended to help investors choose the right financial advisor and are not indicative of future performance or representative of any one client's experience. Past performance is not an indication of future results. Neither Forbes nor SHOOK Research receive compensation in exchange for placement on the ranking. Rankings are based on the opinions of Forbes and not representative nor indicative of any one client's experience, future performance, or investment outcome and should not be construed as an endorsement of the advisor. For more information, please see www.SHOOKresearch.com. SHOOK is a registered trademark of SHOOK Research, LLC. Merrill Lynch, Pierce, Fenner & Smith Incorporated (also referred to as "MLPF&S" or "Merrill") makes available certain investment products sponsored, managed, distributed or provided by companies that are affiliates of Bank of America Corporation ("BofA Corp."). MLPF&S is a registered broker-dealer, registered investment adviser, Member SIPC and a wholly owned subsidiary of BofA Corp.
Banking products are provided by Bank of America, N.A., Member FDIC and a wholly owned subsidiary of BofA Corp. Investment products: Are Not FDIC InsuredAre Not Bank GuaranteedMay Lose Value
The Bull Symbol and Merrill are registered trademarks of Bank of America Corporation.
2022 Bank of America Corporation. All rights reserved.
©
MAP3577803 | AD-05-22-0482.B | 472538PM-0621 | 05/2022
Eric
Senior
707.254.4606 eric_gonzales@ml.com
700 Main Street Suite 200 Napa, CA 94559 707.255.5559 fa.ml.com/gonzales_group
for
list. Working
a dedicated advisor means you get personalized investment
plus access to the broader banking capabilities, tools and technology
10 napavalleymarketplace.com November 2022 Commercial & Residential • Your Local Napa Dealer Since 1977 4405 Solano Ave. • Napa Lic. #467256 707-252-7227 We Take Your Comfort and Satisfaction PERSONALLY! $ 89Reg $99 Exp. 11/30/22. Napa-Yountville-St. Helena Only Reliable HEATING & AIR CONDITIONING Reliable REFRIGERATION, INC. Leaves won't be the only things dropping this Fall, so will the temperatures! BE PREPARED WITH A PRE-SEASON HEATING TUNE-UP... SHOP LOCAL Discover Unique, One-of-a kind Gifts for the Holidays VINTAGE JEWELRY AND STONES WWBanksFineArtandJewelry.com 2225 Brown Street, Suite 104, Napa 707.266.1792 • Cell 707.337.4840 ted@tedstax.com • tedstax.com Ted Mihm Enrolled Agent Evening and Weekend Appointments Available • TAX PREPARATION • TAX REPRESENTATION • BOOKKEEPING • PAYROLL SERVICES Get the ResultsAccounting You Want. Have a Meal on us! 3255 Villa Lane, Napa • 707.252.3333 • innonvillalane.com The Inn on Villa Lane is an assisted living community that provides residential care, respite care and hospice care. We specialize in caring for adults who have Alzheimer's disease and related forms of dementia. We have developed unique operational protocols to enhance quality of life for residents, emphasizing security and safety in our settings. We offer an appropriate range of life-affirming and encouraging activities, tailored to each person's abilities and cognition. Upon entering our community, you will notice the warm atmosphere and family-like setting. It is our goal to assist our residents to live an active life, filled with joy and happiness. on v illa l ane Assisted Living and Memory Care The Inn Everyone deserves a place that feels like home Call Director of Community Relations, Amber Cavagnaro, at 707 -252-3333 to schedule your tour today! *must receive tour to receive mealRCFE# 286804069 Follow us on
Equal Housing Opportunity Licensed by the Department of Financial Protection and Innovation under the CRMLA. Buying or Refinancing? Call Napa's Loan Ranger. Chris Salese (707) 363-4439
15% OFF ALL MILWAUKEE PACKOUT STORAGE SYSTEMS IN STOCK FOR THE 15% OFF ALL MILWAUKEE PACKOUT STORAGE SYSTEMS IN STOCK FOR THE MONTH OF NOVEMBER. EACH PURCHASE ENTERS YOU IN A CHANCE TO WIN 1 MILWAUKEE ROLLING PACKOUT SYSTEM. DRAWING WILL TAKE PLACE ON DECEMBER 5TH. 15% OFF ALL MILWAUKEE PACKOUT STORAGE SYSTEMS IN STOCK FOR THE MONTH OF NOVEMBER. EACH PURCHASE ENTERS YOU IN A CHANCE TO WIN 1 MILWAUKEE ROLLING PACKOUT SYSTEM. DRAWING WILL TAKE PLACE ON DECEMBER 5TH. 150 S. Napa Junction, American Canyon • 707-647-2100 • info@adobelumber.com Hours: Monday-Friday, 6:00am- 4:30pm ALL Milwaukee Packout Storage Systems In-Stock for the month of November. Each purchase enters you in a chance to win one Milwaukee Rolling Packout system. Drawing will take place on December 5th. 15% OFF15% OFF
10/2022 | © 2022 Old Republic Title oldrepublictitle.com/napa At Old Republic Title, you'll find exceptional client service every step of the way! Our experienced title and escrow professionals strive to provide prompt delivery of our products and services through each stage of the closing process. Whether you're a homeowner, real estate professional, builder, or lender, we provide solutions to meet your needs. Old Republic Title's value doesn't just come from being in business for more than a century. It's much more than that. Our products and services protect our clients from financial loss and hardship related to covered risks, such as unknown judgments and liens, forged transfers, inconsistencies with a property's title, or misapplication of fiduciary funds. And because our Company is managed for the long run, with unsurpassed financial strength ratings in the title industry, our policyholders can enjoy peace of mind for years to come. Old Republic Title handles all types of real estate transactions, including: • Residential • Refinance • Commercial • Manufactured Homes • Construction Loans • And more! Open your next transaction with us today!
(L TO R) NORA SIMMONS, JUDY STURTZ, AARON ANDERSON, TIFFANY DIEDE, XOCHITL DAVIS, AIMEE GRECO, SEBASTIANO SCHIAVONE, THERESE HUERTA, ANGIE PINCKNEY, MARY ANN EGGAN, KRISTEN LUCIA, MARK LYONS
2140 Jefferson St., Suite A | Napa, CA 94559 707.265.9838 2390 California Blvd. | Napa CA 94559
14 napavalleymarketplace.com November 2022 NVUSD District Auditorium 2425 Jefferson Street, Napa. Purchase General Admission Tickets: www.napahighband.org or at the door $15/Adult • $10/Student Napa High School Instrumental Music DepartmentNapa High School Department Concerts Start at 7pmConcerts JAZZ & MARCHING BANDS,COLOR GUARD, DRUMLINE FALL SOUNDS OF STRINGS: GUITARS & ORCHESTRA Wed., Nov. 16, 2022Nov. 2022 Admission Tickets: or at door $10/Student FALL Concerts FALL Concerts • Play Bingo and Support our Musicians every Saturday at the Napa Valley Expo! • NVUSD District Auditorium 2425 Jefferson Street, Napa. Buy Tickets Here! Dealing with Stress? Interactive Guided Imagery™ Jane Pernotto Ehrman, M.Ed, ACHT • Effective Stress Relief • Academic & Athletic Performance • Prepare for Surgery & Procedures • Pain Relief • Cancer Treatment & Recovery • Behavior Change • Pregnancy & Child Birthing • Stress – Long Haul COVID VIRTUAL SESSIONS THROUGH ZOOM (440) 213-1872 jane@imagesofwellness.com imagesofwellness.com INDIVIDUAL SESSIONS FOR ADULTS AND TEENS. 851 LINCOLN AVE, NAPA (707) 255-8878 GARAVENTASFLORIST.COM Serving the Napa Valley for over 50 Years! Garaventa's Florist & Events KITCHEN & BATH DESIGN 707.226.6063 477 Walnut Street, Napa $750 Your Cabinet Purchase FREE Mention this Marketplace License# 886946 KITCHEN | BATHROOM | ENTERTAINMENT | TILE | STONE | GRANITE | QUARTZ NAPAKITCHENBATH.COM NAPAKITCHENBATH.COM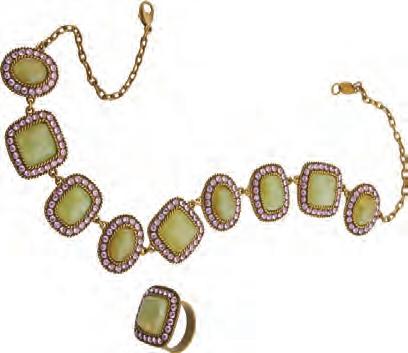 November 2022 napavalleymarketplace.com 15 707.258.9080 collabriacare.org/cardiac Specialized, home-based care when your loved one has advanced heart disease. Call us for a consultation Cardiac Hospice NAPA MUSIC SUPPLY SUPPLY NAPA MUSIC SUPPLY (707) 265-8275 2026 Redwood Road, Napa • NapaMusicSupply.com ANY SINGLE ITEM. Coupon must be present to redeem, some exclusions apply. Offer ends 12/31/22. 15% OFF15% OFF OPEN DAILY: 10AM-6PM Available!Layaway 707.255.7115 3231 California Blvd | Napa Tuesday through Friday 9-5 | Saturday 10-3 designshowcasenapa.com Cabinets, Tile, Stone, Plumbing, Counters, and Window Shades Napa's Treasure House 707-799-3414 618 Third Street • Napa Villa Iris
Attracting Pollinators
Let's talk about the birds and bees. No, not that talk. This is about pollinators; those helpful creatures that flit from flower to flower, spreading pollen.
Over 80 percent of flowering plants need pollinators. Many birds and insects provide this important benefit. Hummingbirds, bees, butterflies, even bats can help support our biodiversity with their pollination. They pollinate flowering plants that produce fruits, vegetables, and nuts. Over 1200 types of crops require pollination.
CDFW also states, "Evidence points to a general reduction in pollinator diversity and abundance…In North America, some hummingbird, butterfly, and bat species are in decline. One quarter of all bumble bee species are threatened. In the west, a review found an average annual decline of 1.6% across common and rare butterfly species. Some have experienced catastrophic declines, such as the western population of monarch butterflies, which has experienced a 99% reduction since the 1980s."
By Kathleen Reynolds
The California Department of Fish and Wildlife (CDFW) says in their Importance of Pollinators information, "One of the benefits of native pollinators is that they are adapted to local ecosystems, so making use of their pollination services may reduce the need for management and maintenance."
Habitat loss is one of the major threats to pollinators. Pesticide use, disease, parasites, and non-native species also pose risks to pollinators. Climate change can amplify the effects of these stressors on pollinators, including potentially shifting the ranges of plant species and the timing of flowering.
We need to employ holistic practices to create a habitat that's a garden oasis in our yards.
Bumblebee (Hymenoxys richardsonii)
As the climate changed over thousands of years, native plants adapted and so did the insects. Then people got away from using natives in favor of cultivated plants. Growing populations and expanding cities have also threatened crucial pollinators and native plants.
"As we've changed our habitats, the destruction has been heavy on insects," says environmental journalist and photographer George Oxford Miller, a prolific writer of native plant guidebooks and articles. "Herbicides have affected insects such as butterflies and, particularly, bees. Bees are most important because of the plants they pollinate for human consumption."
"We need to employ holistic practices to create a habitat that's a garden oasis in our yards. To keep their population sustainable, they must have habitat to replace what was destroyed by development. They need food, water, shelter and nesting opportunities. This can be accomplished even in limited size if done according to their needs."
Miller and other experts agree that the home gardener should choose plants that are colorful all the seasons of a year.
and Swallowtail varieties. The blue hairstreak, having a one-half inch wingspan, is the smallest.
In the article "Planting Natives Brings Butterflies, and other Pollinators," Napa County Master Gardener Cindy Watter writes, "Many California native plants are irresistible to butterflies, and most natives need little water to thrive. The California wild lilac (Ceanothus) can be a shrub or ground cover, with blooms in an assortment of colors...They need almost no water in summer."
Gulf Fritillary (Agraulis vanillae)
She also names butterfly bush (Buddleia), flannel bush (Fremontodendron), California marigold (Tagetes lemonii), mock orange (Philadelphus lewisii) and the Matilija poppy (Romneya coulteri) as good attractors. Another is the common buckeye, plentiful in Napa County.
to Your Backyard
"I've done it in my small yard for 15 years with plantings and a bee hotel," says Miller. "Understand what butterflies need to reproduce and provide it."
"The most prolific time for hummingbirds and many other species is early spring into late fall. They establish a habitat to sustain the local population. Some bees travel no farther than 30 to 40 yards; honeybees have a much larger range."
His predictions are dire. "There's an insect apocalypse with populations diminishing at such (fast) rates. Having neighborhood backyard havens increases the ratio. People got away from using native plants but now there's a high percentage of landscapes using natives. Nurseries can readily supply native plants for most people's yards."
If you're not ready for your own bee hotel, butterfly sanctuaries may be a good alternative.
Did you know that Napa County alone has over 50 types of butterflies? The monarch's wingspan can be up to 4 inches, making it one of the largest along with the Mourning Clock
You can see most of these plants in Napa at Skyline Park in the Martha Walker Native Habitat Garden, maintained by the Napa Valley Chapter of the California Native Plant Society (napavalleycnps.org). The Society usually has a twice-yearly native plant sale in the fall and spring.
In the paper "Gardening for Butterflies" on the Napa County Master Gardeners website (napamg.ucanr.edu), writers Dean Donaldson, Farm Advisor; V. Fish and P. Pawl, UCCE Master Gardeners, advise the best ways to attract butterflies.
"Home gardeners can encourage butterflies by providing blooming flowers, resting places and garden damp spots," says the article. "Butterflies need water, food and shelter to survive, but each type prefers a different food source so they don't compete with each other…While some butterfly species are attracted to specific types of plants, most are general feeders. Butterflies are attracted to flowers planted as a group; avoid planting flowers in lines or mixtures."
They point out that, because butterflies can't drink from open water, a good option is to give them a pan of wet sand in an
November 2022 napavalleymarketplace.com 17
open area under a dripping faucet. They like to rest on
and
of
and
The CDFW says that practicing integrated pest management can protect pollinator health through ecosystem management that does not rely solely on pesticides.
Creating a pollinator backyard garden using native plants and eliminating home use of herbicides and pesticides can help repair some of the damage done to our local ecosystems and sustain the pollinators we need so much.
For more information about native plants and pollinators, George Oxford Miller's book "Native Plant Gardening, Birds, Bees and Butterflies" is available at Napa Bookmine.
now
Empress M celebrates November as Napa Valley Locals month with 25%
all
MENTION MARKETPLACE. DINE IN OR
Call for a reservation (707) 927-5485 221 Silverado Trail (behind Jimmy Vasser Toyota)• ONLINE AT empressm.us
This
holiday season, I want to be sure to thank veryo ne who has imp ac ted my lif e. I'm truly rateful an d h op e you have a Happy Thanksgiving! Homebridge Financial Services, Inc.; Corporate NMLS ID #6521 (www.nmlsconsumeraccess.org); 194 Wood Avenue South, 9th Floor, Iselin, NJ 08830; (866) 933-6342. Licensed by the Dept. of Financial Protection and Innovation under the CA Residential Mortgage Lending Act. This is not an offer for extension of credit or a commitment to lend. 12/2021. Rev. 06.29.22 (0622-11411); LR 2022-1000 Branch NMLS #1563656 5 Financial Plaza, Suite 119 Napa, CA 94558. RE-ELECT ANN CASH Napa County Office of Education Board Area 4 Experienced Proven leadership Commitment to students Commitment to community YOUR VOTE MATTERS!
off
food items.
TAKE OUT. and
we would like to show you our appreciation.
large rocks
inside
trees, shaded
protected.
Common Buckeye (Junonia coenia)
that
the Celaya
you Meghan!"
Firm
Theresa Ordóñez - Napa CA
November 2022 napavalleymarketplace.com 19 707-492-3112 • celayalaw.com • Se Habla Español FREE WEBINARS EVERY WEDNESDAY Visit our website or call to register today! Seminarios webs en español en vivo disponibles. ¡Regístrese en nuestro sitio web! "I recently met with Meghan Avila, Esq. of Celaya Law to prepare my trust. Meghan is very professional, knowledgeable and thorough. She prepared my trust documents in less than 2 weeks. Her keen knowledge of estate planning brings me peace of mind knowing that all my affairs are in order for the benefit of my children. I appreciate
the staff at Celaya Law is very responsive and courteous. I recommend
Law
to anyone needing trust & estate planning services. Thank
–
253-3771 | 1480 El Centro Avenue, Napa | willow.nvusd.org ASK ABOUT OUR ARTS INTEGRATION PROGRAM WHERE YOUR CHILD'S CREATIVITY AND DEVELOPMENT ARE NURTURED
TOYS FOR TOTS Celebrates 75 Years
By Kathleen Reynolds
Remember the tickle of expectation on Christmas morning when you peeked to see what anticipated toy was under the tree? For literally thousands of kids in Napa County, though, that excitement is mixed with the nagging knowledge that their parents can't afford groceries, or that they're sleeping in the family car. For them, there will be no toy this year.
For 75 years, the U.S. Marine Corps Reserve Toys for Tots program has sought those disadvantaged children so that they, too, can have a new toy to brighten their holiday season.
"Last year, we collected 13,342 toys and supported 3,000 children in Napa Valley, and we are hoping to do even better this year," says Kristofer Chun, leader of the 2022 Toys for Tots campaign in Napa, in an email.
The history of Toys for Tots program began in 1947, when Marine Reserve Major Bill Hendricks created the program with his wife in the Los Angeles area. His friend Walt Disney designed the train logo the following year and the program expanded nationally.
Since its founding, Marines and volunteers have distributed 627 million toys to over 281 million children. In 2021, Toys for Tots distributed a record 22.4 million toys to nearly 8.8 million less-fortunate children in America.
People may not realize that the Marine Corps Reserve Toys for Tots
Program also provides year-round support to families experiencing challenges and exceptional circumstances, thus helping to fulfill the hopes and dreams of millions of families and children in need.
Napa's Marine Corps Toys for Tots organization partners with many other not-for-profit agencies throughout the Napa Valley to determine which families need help during the holiday season. The national group does not take toy requests directly, but if you know of a child in need, Napa's Salvation Army usually has information and applications in October every year.
The most familiar way to donate is to bring a new, unwrapped toy to one of the numerous drop-off locations around the valley.
Other ways to participate are listed on the national and local websites: toyfortots.org and napaca.toysfortots.org. You can donate funds online or choose an item from their virtual toybox. More ways to contribute include peer-to-peer fundraising, donating through PayPal, having a holiday recognition program for your clients, giving in honor of someone and making a vehicle, stock or even cryptocurrency donation.
If you prefer the traditional way of donating your children enjoy picking out a toy for an unfortunate child, Kristofer says there are many local opportunities to give.
"This year in Napa, we will be dropping off boxes the first week of November to nearly 100 locations from American Canyon to Calistoga," he says. "The final pick-up of toys and the boxes will be between December 5-9. However, we will accept donation at the firehouses in Napa until Christmas."
For this Toys for Tots diamond anniversary, why not start or continue a tradition of giving to a needy child to brighten their holiday?
20 napavalleymarketplace.com November 2022
HURRY! Before Your Insurance Benefits Go Down The Drain. Maximize Your Remaining 2022 Dental Insurance Benefits Before You Lose Them! Maximize Your Remaining 2022 Dental Insurance Benefits Before You Lose Them! SilveradoDentalCare.com | (707) 224-7666 DR. CAPPONI, DR. HEMPEL, and DR. PRINCE 895 Trancas St. #B • Napa, CA 94558 Every year millions of dollars in unused benefits go down the drain and are lost forever. Utilize your remaining dental benefits or cafeteria plan before they reset for 2023. We are always welcoming new patients in our office. Drop off your unwrapped gift to our Toys for Tots donation box located in our waiting room before December 15th. DON'T FORGET ABOUT OUR CANDY BUYBACK PROGRAM November 1st and 2nd! 8AM-5PM $1 PER 1 LB. OF CANDY THAT'S BROUGHT IN • GENERAL DENTISTRY • SEDATION DENTISTRY • DENTAL IMPLANTS • CLEAR CORRECT/BRACES • LASER DENTISTRY • DIGITAL X-RAYS • NON SURGICAL PERIODONTAL TREATMENT • SAME DAY CROWNS • COSMETIC DENTISTRY • EXTRACTIONS • ENDODONTIC TREATMENT
22 napavalleymarketplace.com November 2022 3580 Beckworth Dr. Napa, CA 94558 • belairepark.nvusd.org • (707) 253–3775 Bel Aire Park Magnet, an International Baccalaureate World School, has added a communication and media focus to our program. Students have opportunities to use artistic, technological and interpersonal skills to enhance their learning and communicate their ideas in a global context. • Media Production Center • Broadcasting and Performing Arts • New Visual and Ceramic Art Studios Parent Information Night November 17, 2022 | 6:30–7:30pm Where every child has a voice Bel Aire Park Magnet School Open Enrollment Begins October 15, 2022 1972 WAVERLY STREET, NAPA 4 Bd | 3 Ba Single Story 2,636 sf Home on 1/3 acre lot Pool, Poolhouse, Workshop, Park-like Backyard Offered at $1,395,000 | 1972Waverly.com 1790 2ND STREET, NAPA Victorian Office Building, Historic Downtown Napa 4 Office Suites, Conference Room, Kitchen, Basement Offered at $1,095,000 | 1790SecondStreet.com 1074 LORRAINE DRIVE, NAPA 4 BD | 2 BA, 2094 sf on .53 acre lot Popular Monticello Park Offered at $1,795,000 | 1074Lorraine.com FOR SALE PENDING SOLD Ellen Politz Associate Partner Cal BRE# 01860953 707.363.2133 (direct) 888.864.4133 (fax) 1405 Second Street, Napa ellen.politz@corcorangl.com EllenPolitz.com Ellen Politz Sells The Napa Valley Thank you for your constant referrals! Thankful for all New Listing Thankful for all my Clients...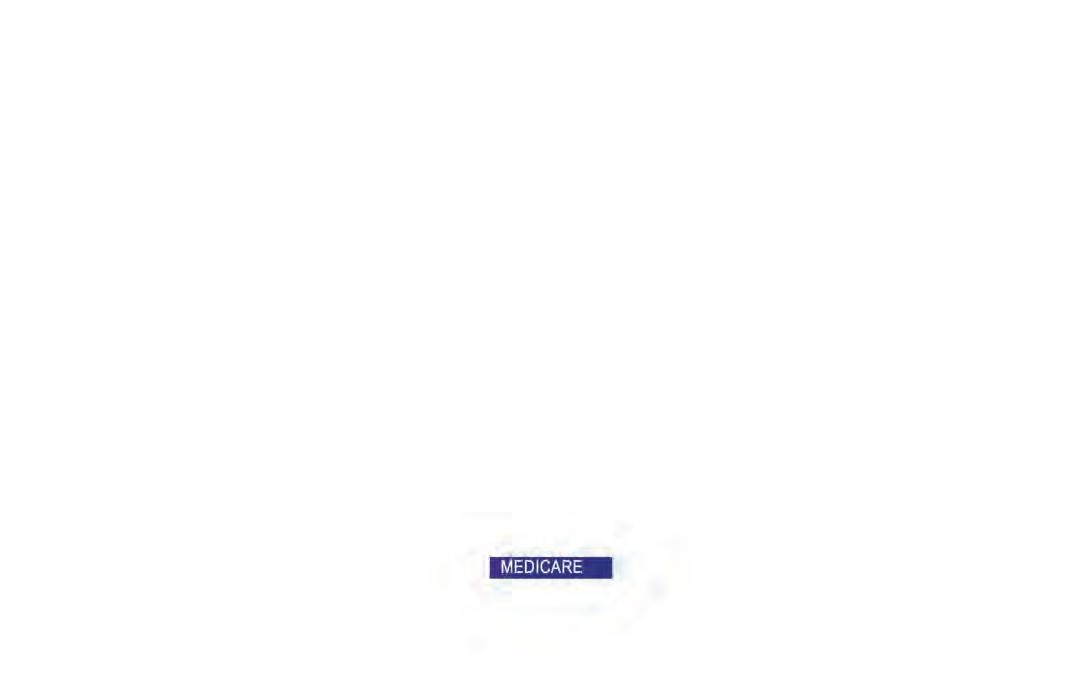 Santa is Comingto Town Saturday, Dec. 10th 11-2pm free photos with Santa street entertainment holiday choir belaireplaza.com at Heritage Eats
Giving or Receiving
T T T
CREATE JOY FROM WITHIN ALL THROUGHOUT THE YEAR.
By Linda Bausch
WWe have become accustomed to heralding in the 'giving season' right about now. Local non-profits have geared up for a giving (which also translates to receiving) campaign in which they prepare for upcoming festivities and/or to boost their coffers for the year ahead.
It isn't only about how much we can afford to donate; it's about sharing what we can, financially, emotionally and spiritually. Considering the circumstances of late—a reality has hit harder than usual. In my humble opinion, trying times, unbelievable high gas prices, inflation and the daily strain of, what's next? (DON'T ASK!), are gradually, but not so discretely, wearing us down, individually and collectively. This brings me to reflect of how we give, not only during the 'giving' season, but each and every day. Let's remember to also refill our own cups. Slow down, enjoy nature, smell the roses when they bloom.
Now, I want to begin by saying: Napa is the rock star equivalent of a community that works well with each other—I know I am preaching to the choir.
Start at the beginning . . . at HOME
If you want kind and compassionate kids to mature into consciously contributing adults, show them what sharing with others looks like, all the time. Children grow up to emulate what they see happening in their family. Needs do not go away once the seasonal 'giving' window closes. The simple act of preparing a meal or sharing a place at the dinner table; making a card for an elderly neighbor; even something as small as a kind word on a daily walk— is a loving way to teach our children compassion and empathy for others. Meeting the eyes of anyone who could use a smile or a kind word is a gift of exceptionally high value. It costs nothing to be nice.
In the Community— Opportunities are in Abundance
Seventy-three local non-profits have been included in CanDo's Napa Valley Give!Guide campaign, inspiring a Community of Givers. Donations as small as ten dollars, or a much as your budget allows, may be made during the month of November and beyond. Allow me
a fantasy here—imagine if one person in each of the 36,000 homes which receive this beloved community magazine—donated the minimum of $10 to a charity of their choosing . . . you do the math; that's a lot of giving back! (See their Facebook page for more information.)
Toni McIntosh, Diversion Officer with Napa Police Youth Services Bureau, gave us an important overview of one of the communities most valued opportunities in the service of 'giving back', Shop with a Cop. "The program began in 2006 where we served 30 youth and has been growing every year with support from the community. We hope to serve over 150 youth this year.
all children have the benefit of such upbringing. It is this group of youth who are most likely to assume negative societal roles; roles rooted in neglect or lack of concern. Many recent events are having the highest impact on these youth. Recently a study was published entitled "Children's Perceptions of the role of Police Officers".
A
Shop with a Cop
24 napavalleymarketplace.com November 2022
Youth, ages 5 to 10 were asked to comment on what police officers do when they go to work, what direct and indirect experiences they have had with the police, and the positive and negative aspects of being a police officer. The findings revealed that children emphasized the punitive role of police; very few children identified with non-punitive roles. This punitive theme was evident irrespective of the children experiences, age, and whether they could recall television shows involving police. The practical implications of the findings for police relations with children are troublesome. These youth; many who already come from shaky foundations are now unsure of what is right or wrong. This indecisiveness leads to bad choices and destructive outcomes. Breaking the cycle that leads youth to criminal behavior requires an effort by all.
"The first goal of the "Shop with a Cop-Napa" program is designed to help effect beneficial change. By teaching respect, building trust and friendship, as well as instilling values, we hope to do our part. Violence can be curbed. Children's lives may be spared. Communities may be made safer.
"Our secondary goal through this event is to change perceptions. Now, more than ever, perceptions of law enforcement personnel must be changed. Current events have left the most vulnerable of our youth with a less than favorable impression of law enforcement personnel. We hope this event will assist in changing those perceptions.
"So how does it work? This is a holiday event sponsored by The Kiwanis Club of Greater Napa, The North Napa Target, Store and Napa Police Department. We are hoping to allow at least 100 of Napa's neediest youth the experience of shopping for holiday gifts for their immediate family members with some of "Napa's Finest." The lucky youth and their law enforcement "shopperone" are turned loose in the Target store where they are able to spend up to $300.00 for gifts for their immediate family members. Volunteers gladly wrap the gifts while the youngsters enjoy treats. Of course, it is the holiday season, so every shopper also receives several special gifts as he/she leave the event.
"Most of the youth targeted have not had the opportunity of shopping for family members during the holiday season. For many, this will be a first. As a result, many of these youth have not experienced the joy of giving unconditionally. We have found this experience to have had a profound and lasting effect on some of our past recipients."
Be Kind; kid-driven and kid-led. The idea for Be Kind sprouted from the mind of Finkelstein family friend Laurie Phillips of New York City. Phillips became aware of the self-imposed isolation of her fellow New Yorkers and how there was very little interaction happening among them. As a way to break the ice, she made the now iconic "Be Kind" buttons and would wear them while out and about in the city. Anytime someone would complement her button, she would take it off and gift it to that person. A friendly conversation would start naturally and smiles would ensue. The buttons would then be paid forward by their new owners and are now found all over New York and the surrounding areas.
November 2022 napavalleymarketplace.com 25
In 2015, on a trip to New York to visit Laurie, Talulah (then age 9) and Ruby (then age 7), were really impressed by these friendly interactions, so they decided to spread kindness in Napa and ordered some of the same Be Kind buttons. They now wear Be Kind buttons everywhere they go and give them to those that comment on them.
They have now given more than 20,000 of the iconic Be Kind buttons all over the world. They have also created the Kindness Kids, a youth-led group that brings together kids throughout our community to organize acts of positivity and compassion. Among their projects, they collect warm coats for those in need, prepare food for those who are hungry, and organize birthday parties for children without homes.
The Kindness Kids have spoken to school assemblies, professional groups, service groups and at large gatherings such as Napa's Martin Luther King, Jr. Day celebration. Be Kind brings people together to spread and celebrate kindness. Be Kind is not a protest or political or religious in nature. Be Kind seeks to strengthen communities through the power of kindness.
This article barely reveals the tip of the iceberg when it comes to ideas of giving back, paying forward, or however you want to refer to fulfilling the needs of a family or a community. But in the long run, none of this gets done without all of us doing whatever we can, big or small, no amount of giving is too little or too much when given in the spirit of love.
26 napavalleymarketplace.com November 2022
A
November 2022 napavalleymarketplace.com 27 511 SILVERADO TRAIL • NAPA, CA • 707-224-1748 • NAPASEPTICTANKSERVICE.COM Full Service Septic Company Specializing in Installation, Maintenance and Inspection of Septic Systems. "75 years ago, Bill Kroplin started with an idea. Three generations later, his grandchildren are still providing excellent service to the county of Napa." N APA S EPTIC T ANK S ERVICE , I NC . 707.252.7079 | 1763 Second St., Napa bluewaterdayspanapa.com 707.252.7079 | 1763 Second St., Napa bluewaterdayspanapa.com | Open 7 days, 10am-6pm NAPA • SOUTH LAKE TAHOE WE ARE PLEASED TO ANNOUNCE OUR NEW ESTHETICIAN: Shawbenee "Having trained in advanced Aesthetics at Le Melange in Napa Valley. I've been a practicing esthetician for several years specializing in anti-aging and Acne. My favorite treatment is the River Stone Facial. It's the perfect mixture of relaxation and effective treatment for your skin. Advanced treatments are my skin's personal favorite. I love microdermabrasion cycling with PCA chemical peels. This combination keeps my skin youthful and glowing." - Shawbenee Massage, Facials and Waxing in Downtown Napa We'll prepare dependent returns FREE with a paid parent return! 71 7 LIN CO LN A VE., N APA 1-888-Nova-Tax novataxconsultant.com GET THE PROFESSIONAL TAX PREP YOU NEED! GET THE PROFESSIONAL TAX PREP YOU NEED! ON THE TABLE! DON'T LEAVE MONEYDON'T LEAVE MONEY
28 napavalleymarketplace.com November 2022 Napa River Pet Hospital 501 Lincoln Avenue, Napa (707) 819-2112 napariverpethospital.com Napa West Pet Hospital 2999 Solano Avenue, Napa (707) 254-9033 napawestpethospital.com WE PROVIDE THE FOLLOWING SERVICES: Annual Exams | Vaccinations Dewormings | Spay/Neuter Nail Trims | Grooming Boarding Ultrasound Orthopedic Surgery Endoscopy Emergency during business hours Low Level Laser Therapy QUALITY MEDICINE, INDIVIDUALIZED PET CARE MONDAY - FRIDAY: 9AM - 6PM LUNCH 1 - 2 PM SATURDAY: 8AM - 5PM LUNCH 12 - 1 PM indoor and outdoor boarding AVailable! We match home providers who have an extra room in their home, with renters seeking an affordable place to live in Napa County. We screen and check references for each candidate and refer potential housemates to one another. We help facilitate the home sharing agreements, and are available for follow up questions and concerns. Find out if Home Sharing is a match for you! CALL 253-6157 WHAT IS HOME SHARING? It's not just sharing a home it is sharing life! a non profit organization APPLY ONLINE @ NVCH.ORG 150 CAMINO DORADO, NAPA CA | (707) 253-6157 MATCH-UP PROGRAM A FREE SERVICE Quality You Can Trust Since 1945 Contractor's License No. 171534HEATING • AIR CONDITIONING • SHEET METAL • PIPING COMMERICAL & RESIDENTIAL • AIR DUCT CLEANINGServing Local Families & Businesses for 75 Years 722 Soscol Ave. • Napa • 255-1811 • bellproducts.com PROTECT the Things You Care About Certified Space Technology to PROTECT YOUR HOME  CLEAN - Reduce Exposure to Common Bacteria and Viruses  DEODORIZE - Banish Lingering Odors, Feel Better and Sleep Better  PURIFY - Protect Against Allergy and Asthma Triggering Contaminants  PROTECT - Extend the Life of Your HVAC System
in
Living
Everything we do is tailored to you. Learn more about the retirement experience you deserve! Call 707- 666 - 6130 or visit us online at retirement.org/meadowsnapa An IOOF Community. A not-for-profit, resident-centered community. Equal housing opportunity. RCFE#: 286801070 • COA#: 334 • SNF#: 110000292. LIFESTYLE • Community of engaged, active friends and neighbors • Gorgeous 20-acre campus on the sunny south end of Napa • Variety of classes, events, and daily activities • Indoor pool and fitness center • Resort-style amenities, services, and dining OPTIONS • Variety of floor plans and price ranges to suit your lifestyle • Independent living with peace of mind • Assisted Living, Memory Care, and CMS Medicare 5-Star rated Skilled Nursing and Rehabilitation • Immediate short- and long-term care available ADVANTAGES • Napa's premier community for over 20 years • Unparalleled legacy of service • Professional, dedicated staff ESTABLISHED EXCELLENCE
Senior
November 2022 napavalleymarketplace.com 31 CALL TODAY! (707) 346-2800 935 TRANCAS STREET, SUITE 2C, NAPA www.TreatYourLegs.com VARICOSE VEINS? LEG ULCERS? LEG PAIN? LEG SWELLING? LEG CRAMPS? LEG HEAVINESS? BURNING SENSATION? SKIN COLOR CHANGES? RESTLESS LEGS? Major Insurance, MediCal, Medicare, and Covered CA and Care Credit Accepted Se Habla Español VEIN SPECIALISTS: Jeffrey Brooks, MD Nelson Maldonado, MD Sunrooms • Patio Covers Equinox (motorized covers) • Awnings $300 OFF any job valued at $3000-$5000 Please present coupon at time of estimate. Expires 11/30/22 $500 OFF any job valued at $5000-$7500 Please present coupon at time of estimate. Expires 11/30/22 $750 OFF any job valued at $7500-$10000 Please present coupon at time of estimate. Expires 11/30/22 $1000 OFF any job valued at $10000-up Please present coupon at time of estimate. Expires 11/30/22 12 Months Same as Cash O.A.C. www.morgansoutdoorliving.com Free Estimates • CSLB #912988 3046 B Rockville Rd. Fairfield • 707.428.3302 Enjoy Your Backyard Year-Round! Napa School of MusicSchool Music BUILDING SELF ESTEEM THROUGH MUSIC Call to sign up! 707-252-4040 www.napaschoolofmusic.com frontdesk@napaschoolofmusic.com Receive a free instrument when you sign up for music lessons before November 30th! Limited supplies, so call today for more details. Only for: Guitar (electric/acoustic), Bass, Keyboard, Drum Practice Pad Set, and Violin. Special Holiday Offer! A Perfect Holiday Gift!
Estate Sales? WHAT HAPPENS AT
By Kathleen Reynolds
"Estate Sale Today" – what does that sign mean exactly? Intriguing, perhaps, but what's being sold? Will it only offer items I can't afford? Will I look foolish because I don't know what I'm doing? Estate sales professionals, with 50 years of staging sales between them, along with a seasoned estate sale shopper, are happy to share their knowledge.
Antique Shoppe (antiqueshoppeestatesales.com). Karen explains the basics.
~Mary Ann Evans
Karen Ross and her husband, Peter, have spent 30 years conducting estate sales and as owners of the

"An Estate Sale is selling the contents of a home, after the family has removed any items they want to keep," says Karen. "In contrast, a garage sale has random items that a family no longer wants or needs and is usually held in their yard, driveway or garage. Our business will sell anything in your home, from chandeliers to cars, boats or trailers.
"I Go To Estate Sales Because It Is Like Going On A Treasure Hunt Looking For Something I Didn't Know I Wanted Or Needed, And Getting It For A Bargain."
32 napavalleymarketplace.com November 2022
We bring in tables and display cases for smaller valuables and jewelry."
Usually, families conduct an Estate Sale due to the death of relatives or if an elderly relative is moving into assisted living, doing general downsizing, divorcing or paying debts. Items for sale may be fine antiques, paintings, silver, watches, vintage jewelry and rugs to household utensils and small appliances.
Prices vary for hiring an estate sale company, Karen explains, "Usually they charge 40 to 50 percent of what sells."
Sometimes, estate sales professionals will ad fees for necessities such as advertising, research time, staffing or security.
How do you know how much it will cost? What will happen to items that don't sell? Will they clean up afterwards?
"Get a written contract," says Karen. "Make sure it states the percentage of sales for each party and when the sale will start and end. It should state what will be done including research and appraisal if necessary, pricing and staffing if needed. It also should detail what the parties want to do with unsold items. Will the items be donated, picked up or hauled away? Is clean-up included?"
Karen suggests before hiring a firm to conduct the sale, families check that they have a business license and insurance, ask how long they've been in business and get references.
"If a family doesn't know if there is enough in the home for an Estate

Sale, we offer a free consultation. Sometimes, the house doesn't have many things, or the dollar amount would be too small for us to conduct an estate sale."

Marsha Taylor has been an Estate Sales professional for 20 years.
"The value we bring is that we take the emotions out of disposing of a loved one's property. This is a laborintensive business. We're saving our clients a minimum of 40 to 80 hours of work. The best clients are the ones who let us do what we know how to do. We have empathy for the clients, but we aren't emotionally attached to any of their items. I advise people not to put anything in the sale that they don't want sold. Their relative's treasured vase is probably not going to be valued as highly as they think it should."
November 2022 napavalleymarketplace.com 33
"When the sale is over, the most efficient way is to turn the leftover items to us and let us determine the best way to dispose of them. We may sell them to a reseller or donate them, but we also don't want the clients to be upset if we put out the useful items on the lawn marked for free. The objective is to have an empty house at the end. If the person wants an unsold item back, that's fair enough if we know ahead of time. We also tidy up and clean the floors afterwards."
The experts say that an estate sale at a moderate-sized home takes two to three days, usually Friday through Sunday.
Bartering is expected. "That's the fun of it," says Marsha. "I usually bundle things for a price. The goal is to sell it all. We are flexible and friendly; that's how you sell everything."

Seasoned shopper, Mary Ann Evans, says there is a variety of reasons to investigate an estate sale.
34 napavalleymarketplace.com November 2022 1050 Freeway Drive Napa • 255-5655 Monday-Sunday: 8am-5pm ALL CARS HAND WASHED! $3 OFF The Premium Wash With coupon only. Not good with any other offer. Expires 11/30/22. $1 OFF The Basic Wash With coupon only. Not good with any other offer. Expires 11/30/22. $2 OFF The Classic Wash With coupon only. Not good with any other offer. Expires 11/30/22. CLASSIC CAR WASH IS HIRING! Full Time and Part Time Positions Join our Team - Apply in person
"I go to estate sales because it is like going on a treasure hunt looking for something I didn't know I wanted or needed, and getting it for a bargain. Each person is unique and therefore, everyone looks for something that is unique to them. That is what makes each sale so different. The space reflects the personality and treasures of the original owner. When you go into an estate sale, it needs to be treated as a sacred space that once belonged to someone who loved it and not somewhere to go and just rummage through everything as some people do."
Many shoppers go to sales to find a bargain and resell it on eBay or Craigslist.
"Estate sales are entertaining," says Mary Ann. "I look for good deals for myself or something that I can sell and make a little profit. However, I have bought impulsively at an estate sale and have had buyer's remorse. That is when I either sell it for less than I paid for it just to move it along or donate it to Community Projects. Either way is a win because it goes to someone who really wants it."
Does she have advice for would-be buyers?


"Don't go unless this is something that is fun for you. You will learn as you go. Everyone has something that they are really interested in. I love china, but it has a limited resale market. Some people love jewelry. My husband likes tools. Finally, there are treasures everywhere, sometimes you must look closely, and many times others have overlooked them. We usually go through a house twice because there is so much to see, there are things that you miss the first time around."
If you want to venture into the world of Estate Sales, they are listed in the newspaper, on Craigslist, or by following signs on the street and on websites such as estatesales.org. Good luck in your hunt.
estatesales.org November 2022 napavalleymarketplace.com 35 SUBSTITUTE TEACHERS & AIDES NOW HIRING! Visit napacoe.org/jobs today to learn more. 707.253.6818 BEFORE & AFTERSCHOOL CLASSROOM LEADERS FIND JOY WORKING WITH STUDENTS Elementary & Middle Grades Preschool – Grade 12 (707) 252-8077 2291 Soscol Avenue, Napa | napa-dental.com We want to make sure that you have a smile of which you can be proud. Includes: Evaluation, full series x-rays, soft tissue exam, check for gum disease. Value of $270.00 or insurance will pay. Valid for whole family, per person. Please mention ad. When making appointment and present coupon at time of service. Expires in 30 days. NEW PATIENT SPECIAL $99 DENTAL EXAM & X-RAYS
Kaela Struven at an early fall dinner at Mustards Grill.
Thailea Boykin, Cathey Jones, JCB, August Pappalardo and Bombshell Vintage owner, Jennifer Smith, celebrating at the Grand Opening Party.
Connie Millimaki and
Carol Tedesco, Sue Romano, Salli Collins, Suzanne Stamper and Karen Rampone at Eagle Vines Golf Club.
Rob Doughty and Eric Oesterle's Wedding 9/9 at NapaRio. Photo by Bob McClenahan.
Girl Scouts from Napa Troop 11025 who just bridged to Cadette.
Napa Valley lifestyle of your dreams!
Jennifer Roberts at 707-260-5502
$1,195,000
Realtor® CA
location with endless possibilities. 3 Units in this beautiful home built in 1900. Upstairs unit is 1418 +/- sq. ft. with 2 bedrooms & 1 bath. Upper level has access to the large back yard. In the lower level are two units with 1 bedroom & 1 bath each and each has private patios. Close to great shops and restaurants.
Call/Text Nikki Davidson-Gonsalves at 707-337-3511 Realtor® CA DRE Lic# 02017372
CIRCLE OAKS
This is your opportunity to live in a true country setting – only 20 minutes from Napa and 15 minutes to Lake Berryessa! If you are looking for peace & quiet & wildlife strolling by – this is the house for you! 18 Lookout Drive is a traditional country home in a private & tucked away location – 3 bedrooms & 2 ½ baths, just under 2,000 sq. ft., formal living & dining rooms with vaulted ceiling & bay windows, family room with Andersen doors leading to the back deck and lovely yard with numerous
trees. There are 5 skylights & wonderful outlooks from every window. WOW – an oversized 3 car garage with room for exercise equipment and a workshop – also equipped with a 220 receptacle for whole house generator capability. CIRCLE OAKS – the place to enjoy a tranquil life away from the hustle and bustle of the city! Offered for $710,000
Call/Text Susie Ashlock at 707-246-2278
GEM!
Realtor® CA
November 2022 napavalleymarketplace.com 37 Tierra BellaTierra COMMERCIAL & RESIDENTIAL SERVICES ABLE JANITORAL SERVICES Bonded, Licensed and Insured LINDA GLASS Broker/Owner (707) 486-3281 CA DRE Lic# 00961179 WAYNE DAVIDSON Realtor/Owner (707) 486-4780 CA DRE Lic# 00379689 Davidson & Bennett Real Estate Services, Inc. 707-253-0220 • Fax 707-253-0260 1817 Jefferson Street, Napa • davidsonandbennett.com CA DRE Lic# 01965904 COOMBSVILLE AVA! If you yearn for a slice of old Napa Valley aesthetic in the highly coveted Coombsville AVA, welcome home! Greeted by a beautiful oak tree, enter through an automatic gate and up the newly paved driveway to this fully fenced 1.46 acre property with an 1149 +/- sq. ft. home. Come soak in porch views of neighboring vineyards, eastern hills and Mt Tamalpais. Maybe you want to plant a vineyard with the already established Napa Sanitation Recycled Water. Downtown Napa with its world class restaurants & wine bars is a quick bike ride, stroll or car ride away - just 1.5 miles! Plenty of room to build your dream home, build a barn, and a pool. The possibilities are truly endless. The opportunities for a place like this are rare, so come live the
Asking
Call/Text
•
DRE Lic# 01450317 INVESTMENT OPPORTUNITY! Great
Asking $975,000
fruit
•
DRE Lic# 01093535 TIMELESS
This lovely, single story, remodeled home is located in the heart of Napa Valley. This property is immaculate and exudes pride of ownership. Spacious two bedrooms, two full baths, with radiant heat floors, gorgeous kitchen, includes all appliances. Gleaming hardwood floors, lots of natural light, coved ceilings, recessed lights, ceiling fans and more. The outdoor space is an extension of the interior living space. The impressive back yard has two kitchen areas, perfect for entertaining, lovely gardens, fire pit. RV parking. A lifetime of enjoyment. It's a turnkey property. Asking $800,000 Call/Text Linda Glass at 707-486-3281 • Broker/Owner CA DRE Lic #00961179 JENNIFER ROBERTS Realtor (707) 260-5502 CA DRE Lic# 01450317 NIKKI DAVIDSONGONSALVES Realtor (707) 337-3511 CA DRE Lic# 02017372 PRICEREDUCED! SUSIE ASHLOCK Realtor (707) 246–2278 CA DRE Lic# 01093535 PRICEREDUCED! LINDA GLASS Broker/Owner (707) 486-3281 CA DRE Lic# 00961179
Starting the Season Right
CHRISTMAS TREE LIGHTING | DOWNTOWN NAPA | WED., NOV. 23 AT 6 P.M.
CHRISTMAS PARADE | SAT., DEC. 10 AT 5 P.M.
Christmas is just around the corner, and so is the annual Napa Christmas Tree Lighting, the Christmas Parade (now being held on a new Saturday,) and the brand-new Downtown Napa Wonderland of Trees. Make sure all three are on your calendar!
The Christmas celebrations begin with the annual Christmas Tree Lighting in Veterans Park in Downtown Napa on Wednesday, November 23 at 6 p.m. Mayor Scott Sedgley will lead the community in lighting the tree. The Boy Scouts will be on-hand giving out free cookies courtesy of Toni Chiapetta, owner of Sweetie Pies, who has been making and donating cookies for years.
Hot chocolate will be provided by Downtown Joes, as they have since the tree lighting in Veterans Park began. Entertainment will include the Tap Dancing Christmas Trees, a long-time Napa favorite. Local children's groups will dance and sing as well!
For the first time in at least thirty years, the annual Christmas parade will NOT take place the Saturday after Thanksgiving, but will instead begin at 5 p.m. on Saturday, December 10. The reason for the change primarily has to do with safety. "Since we made it a nighttime parade seventeen years ago, a lot more people attend," said Connie Anderson, publisher of the Napa Valley
By Craig Smith
Marketplace Magazine and president of the Downtown Napa Association, which has been organizing the parade for twenty-six years. "The City provides the volunteers necessary to make the event safe, and as the parade gets bigger, so does the need for volunteers. Thanksgiving weekend is a tough time to find enough people."
New this year will be the Downtown Napa Wonderland of Trees, featuring dozens of creatively decorated trees in downtown businesses. For a map of tree locations plus details about the Tree Lighting and Christmas Parade, visit DoNapa.com or call 707-257-0322.
Happy Holidays!
38 napavalleymarketplace.com November 2022
707-501-4444 | EIKOSNAPA.COM 1300 1ST STREET, SUITE 385 | DOWNTOWN NAPA WE ARE OPEN! DELIVERY AND TAKE OUT AVAILABLE! FAMILY RAN BUSINESS BY LOCALS, FOR LOCALS!
Giovannoni's Market GENEROSITY AS LEGENDARY AS THEIR WORK ETHIC
By Lauren Coodley
As of 1852, the City of Napa had only 300 permanent residents. That year, silversmith William Jacks bought land in Napa and built his house. An early map shows its location on Levee Street (now Riverside) and Grant Street (now Brown). His nursery extended to the river. In l860, Jacks married Abigail Woodruff, and they lived the rest of their lives in the house, where perhaps his botanical library was located in a room with bay windows looking onto the river. Jacks helped found both the First Presbyterian Church and Tulocay Cemetery.
By l870, seven wharves ran along the waterfront, along with lumber yards and warehouses. Steamers carried both industrial and industrial products, sometimes entire flocks and herds of livestock. Factories could ship their goods to San Francisco and beyond. A Napa
County pamphlet published at the time proclaimed, "There is work for men and women here. Young man, come west! Come west to Napa to start a factory." And they did.
While visiting Napa, Albert Sawyer from New Hampshire noticed that local butchers were discarding sheep pelts with wool still on them, so he purchased a pile of discards and began a wool-pulling business on the banks of the Napa River. Soon he was curing hides, pickling them in brine, and shipping them to customers back east. In 1870, Albert and his father founded the Sawyer Tanning Company on South Coombs Street. A year later, Sawyer invited Emanuel Manasse, to join him. Manasse, a German immigrant, rapidly developed new methods for tanning sheep skin and buckskin. Emanuel's first house, built in 1886 on 443 Brown Street south of Oak, was known as the
By 1926, Sawyer was the first tannery west of Chicago to produce patent leather, and the next year it developed chromed tan leather, used for softball gloves, as well as leather for baseball and welding gloves. The Coombs Street area was a neighborhood of tanners, paper hangers, stevedores, and river men.
Ray Guadagni, who grew up in "Little Italy" across the river from Sawyer, recalls, "It seemed to me that everyone was Italian in Napa…No matter how small one's backyard was, everyone had an Italian garden of vegetables and herbs, including plenty of basil, garlic and rosemary."
The store once known as Giovannoni's began with just such a garden. Augustine Giovannoni arrived in San Francisco from Genoa, and moved to Napa in the early 1920s. He worked in a quicksilver mine in Calistoga, and married Josephine Lanaro. Starting with Augustine's horse- drawn ice cream cart, the family built a grocery store on the first floor of their home at Brown and Oak.
Grandson Tony explains, "They had a large lot and had an extensive garden. They started by selling the excess produce to neighbors and friends, and eventually they expanded and started a small market." They called it South Market Grocery, and later, Giovannoni's Market. The family lived on the second floor and ran the market
on the first floor. Augustine Giovannoni worked as a ship painter at a Napa shipyard to help make ends meet. His wife and kids ran the store while he was working.
Son Larry recalled his boyhood, "I remember going around with my father to get grocery orders. Most people didn't have a phone." After going door-todoor taking orders, they would return later with the deliveries. Augustine Giovannoni picked up groceries at the wharf down the block from the corner of Oak and Brown. After unloading cargo, the boats packed fruit from Napa orchards to carry back to San Francisco. Peggy Aaron worked part-time at the store from 1957 through 1959 while in high school.
As she recalls, "Augie dedicated his life to food and family. Lots of neighbors lived paycheck to paycheck. Credit cards were not yet part of their profiles. This tough businessman had the biggest heart. He would run a tab for the locals who needed it and wait for payday to collect. His generosity was as legendary as his work ethic." She remembers "seeing Augie G out in front of the Browns Street Market with apron and broom. His sons Larry and Ernest learned at a very young age how to work in the market. I don't remember Ernie or Larry or Augie ever missing a day of work, and "mom sending us with a dollar to buy 3
pounds of ground beef for meatloaf dinner. If we didn't have the dollar yet, he would carefully write down in his little notebook, and collect when paycheck came."
Barry Nelson adds to the picture, "My parents had an account there so my Mom would send me there without any money to buy stuff, at which time they would record the price on a stiff cardboard type document which was filed with many other account holders...They even let me buy her cigarettes! Mom would then pay the total bill at the end of each month."
Dann Shively adds, "I remember members of the family working there. I'm sure some of the boys were probably only 10 or so years older than I, but they seemed like adults and were very kind."
By the early 60s, sons Larry and Ernest had taken over running the store and decided to undertake a major expansion. The new market was built just to the north of the existing home, which was then lifted and moved on a trailer past the bridge on Milton Road/ Edgerly Island. The plot where the house once sat became the parking lot for the new store.
Tony explains, "Larry ran the meat department, which was known for its full-service counter and oldfashioned butchers. Beef was trucked in from Idaho, and top quality was always a priority. Whether it was prime rib for Christmas, turkeys for Thanksgiving, corned beef for St. Patrick's Day, or aged steaks for a special BBQ; people went out of their way to shop there. Families relied on Giovannoni's to make their meal memorable. Ernest ran the rest of the store, but his focus was produce. He would leave before dawn and drive to the wholesale market down in Oakland,
where he would search out and hand select the best products and vendors. He was so adept at this that he was eventually purchasing the produce for several local restaurants. In later years this part of the business was expanded, and his son John now runs a wholesale produce delivery business."
Between 1973 and 1977, Don de Soto worked at the store as a stockboy and bagger. He drove his '67 mustang from Napa High School to work, and in 1977 met his wife Julie there.
He recalls, "The meat dept was unbelievable, people would bring custom cut of steers there…A lot of recurring customers with paychecks from Kaiser Steel, Napa Glove, the Tannery; most everybody got paid weekly and lived within a couple of blocks to the store…a lot of fragile elderly people, with shopping baskets…it really was a magical time."
Another customer, Cyn Langlois, adds, "We lived just around the corner in the 70s. Larry used to help my Mom and I out on a few occasions when we were short on funds and gave us a food voucher for groceries. He was an angel. I miss that little store. Good memories, and I still remember the layout."
I miss it too. In 1979, I was living at 555 Riverside Drive with my husband and toddler; our tangled yard of blackberries and anise faced onto the back of Giovannoni's Market. William Jacks' home must have once been across the street. I pushed the stroller to the store every few days to get those glorious vegetables, but I knew nothing of its history. Now, I finally do.
November 2022 napavalleymarketplace.com 43 Serving Solano, Yolo and Napa County Contractor's License #1027486 | Licensed • Bonded • Insured • Arborist Consulting • Licensed, Bonded, & Insured • Residential And Commercial • Tree Trimming • Removals & Stump Grinding • Tree Restoration Pruning • Crown Reduction & Thining • Clean-Up & Debris Hauling We provide a full range of services: (707) 724-8786 valleyfallstreecare.com Free Estimates! The Napa Weight Loss Program is looking for at least 100 people in this area who are interested in losing up to 15 pounds or more – over the next 30 days by way of a doctor-monitored weight loss program. Lose 25 – 40lbs. We've helped hundreds of people lose weight! With the New Update to the program, patients are now losing the weight and keeping it off while eating healthy diets prolonging their life and reducing the risk of many health related diseases! Regain your health and vitality through this unique program. You will: »L ose weight fast and safely under doctor supervision »Le arn eating habits to maintain your results » PhotoLipo Machine helps you lose inches and fat »Diab etes out of control? We can help! Get your FREE report @ NapaWeightLoss.net now! Or call (707)927-1488 today! Dr. David Eade, D.C. 575 Lincoln Ave., Ste. 225 • Napa, CA 94558 • napaweightloss.net NWLnet-202102-NVMarketplace-Half-Horiz.indd 1 2/11/21 7:13 PM Alfonso lost over 126lbs! Before After
44 napavalleymarketplace.com November 2022 Macintosh Sales • Service • Support Napa One www.napa1.com Wendy Pomerantz, L.Ac, P.A.-C. • Dual Trained East-West Medicine • Since 1978 • Licensed Acupuncturist • Certified Physician Assistant • Nutritional & Herbal Medicine • Bio-Identical Hormone Therapy 935 Trancas St. Ste 4A • Napa 224-1000 ENROLL YOUR 4 YEAR OLD! SCHOOL REGISTRATION STARTS OCTOBER 15TH nvusd.org/enroll TRANSITIONAL KINDERGARTEN PROVIDES CHILDREN WITH PHYSICAL, SOCIAL, EMOTIONAL, COGNITIVE, AND COMMUNICATION SKILLS THAT HELP THEM SUCCEED IN SCHOOL FREE AND ELIGIBLE TO CHILDREN WITH A FIFTH BIRTHDAY BETWEEN SEPTEMBER 2 - APRIL 2 SUBMIT A TRANSITIONAL KINDERGARTEN APPLICATION ARE YOU OR A FAMILY MEMBER 55+? CALL ME TODAY AND I'LL SHOW YOU HOW! WITH A REVERSE MORTGAGE YOU COULD... • Pay for healthcare costs • Make home improvements • Help a loved one to purchase a home • Leave an asset to your family • Solve life's challenges Also specializing in purchase and refinance mortgages. Serving the Napa community for over 20 years. KAREN MANSFIELD Mortgage Advisor NMLS #252368 3249 Browns Valley Rd. Napa, CA 94558 707-363-3689 KMansfield@Pinnacle-Loan.com afncorp.com/web/KarenMansfield1 "55+homeowner" is a FAM proprietary reverse product and not a government FHA HECM product. Se Habla Español
SHOE
November 2022 napavalleymarketplace.com 45 Celebrate America Recycles Day by helping to reduce, reuse, recycle, and buy recycled. Learn more at www.naparecycling.com Donate an unwanted coat, costume or pair of shoes and get a free indoor recycling or compost pail for your home or office. Sponsored by: The City of Napa, The County of Napa, Napa Recycling & Waste Services, Soles4Souls and The Salvation Army Please donate gently-used coats (no tears or stains) or gently-used shoes for children and adults. The Salvation Army will distribute the coats locally to those in need. The non-profit organization Soles4Souls will use the donated shoes to create opportunity around the world for those in need. America Recycles Day! Sunday, November 13 10 am–2 pm Redwood Plaza Shopping Center 3385 Solano Avenue We accept gently-used coats, costumes, and gently-used shoes during event hours only COAT, COSTUME, &
DRIVE NOVEMBE R Rain or Shine!
46 napavalleymarketplace.com November 2022
November 2022 napavalleymarketplace.com 47 935 Trancas St. Unit 1, Suite A Napa, CA 94558 707-265-8389 We Have Moved!! New TUB or SHOWER SYSTEM in as Little as 1 Day! Long-lasting shower systems & acrylic tubs 866-438-2882 Our bathtubs and showers are perfect for accessibility and relieve safety concerns Our materials are made to combat against: Mold & Mildew • Water-Damage • Staining Cracking • Chipping • Peeling • Fading • Rusting CALL TODAY FOR A FREE NO OBLIGATION ESTIMATE SAVE $300 NO PAYMENTS AND NO INTEREST FOR A FULL YEAR OAC ADDITIONAL 10% OFF FOR A LIMITED TIME + AFTER BEFORE TheBathBiz.com Lic# 680993Code YT
& Napa Christmas Parade
FFor the first time in at least thirty years, the Napa Christmas Parade will take place on December 10th, the second Saturday in December, as opposed to the traditional Saturday after Thanksgiving. Fifteen years ago, the parade became a nighttime event, and attendance has increased dramatically since then and continues to grow. In order to keep it a safe event, the parade now requires close to 100 volunteers, and while Napans have always been willing to step up and help, that kind of support is hard to muster over a holiday weekend.
On the plus side, the change in date also means that downtown businesses will finally have the chance to fully participate in Small Business Saturday, a nationwide event that began in 2010 in response to
By Craig Smith
the recession that took a major hit on small businesses. Second Street is hardest hit when streets are closed for the parade. Lots of streets are involved and the closure process takes hours. There is logic to which streets are barricaded first, so that no cars find themselves boxed in, and the pattern means that Second Street is among the first blocked, always shortly after noon – a full five hours before the parade starts. "Once the streets are closed, our businesses really slow down. None of us have ever complained. We support the parade as much as anybody and love that it starts down Second Street. But financially, it's a hardship," said Chrissy Jeffries, who with her husband Pat owns Jeffries General at 1462 Second Street, between Franklin and School. "We've all suffered in silence for years," said Chrissy, with a smile. "We love the parade and
Gamling & McDuck
wouldn't do anything to jeopardize it, but we are thrilled that we can be part of Small Business Saturday, and will be offering a lot of specials to make it worth our customers' while."
"Our plan for Small Business Saturday is to have extended hours and offer in-store specials for the day at every shop on our block." Those offers will vary from store-to-store. The stores currently making the offer are between School and Franklin Streets. Park once and take advantage of all.
Erin Riley, owner of Be Bubbly will extend 'Member for a Day' benefits to everyone on December 10th. "Moving the parade gives us the best of both worlds," she said. "We've only been here for one parade (COVID closed what would have been her second) and it was a delight for us. It's a great gathering time for locals, and has a real small-town feel. We're such a local street, with all the business being small and locally owned, that it fits us perfectly." Across the street neighbor Jeffries General will offer 15% off any item that day, along with a $20 off coupon that can be used in January.
Muguette Rinaldi, who owns Muguette Renee Boutique at 1409 Second Street, has been in business for six years, which means that this year, she'll be enjoying her sixth parade in front of her store. "We love the parade because it's such a festive community event. It's a way of ringing in the season," she said. "We don't really care when it is, and will support it any way we can." In honor of Small Business Saturday, Muguette will offer all downtown shoppers 15% off any one item. B12 Love Lounge will discount injections and IVs. To round it off, Gamling McDuck and Benevolent Neglect, the two wine tasting rooms on the block, will be knocking 15% off the price of a wine tasting. "We love this community, and this is a good way for us to express that," said Adam McClary of Gamling McDuck. Benevolent Neglect is the newest business on the block, having opened their tasting room at the end of October. "We are already so excited about being part of this block of businesses. What a great way for us to say hello to all our Napa friends," said Ben Brenner of Benevolent.
Monday Bakery
Jeffries General
If all of this isn't enough, customers can pick up a Small Business Saturday game card, which will have the names of all participating Second Street shopsvisit at least five, get a stamp, and turn in your filled card. One lucky shopper will receive a fabulous gift
with
merchandise and snacks.
Change can be hard, but the change of the parade date has two definite upsides, and the Downtown Napa Association (DNA) loves how this is all turning out. "We've organized and hosted the parade for the past twenty-six years," said Connie Anderson, president of the DNA board and publisher of the Napa Valley Marketplace. "Now the parade will go on, and our merchants can benefit from Small Business Saturday as well. One of those rare, true win-win situations."
We
50 napavalleymarketplace.com November 2022
can fill those shoes ADMINISTRATIVE. HOSPITALITY. WINERY. LIGHT INDUSTRIAL. Alkar Direct Hire Maintain control over cost & process with a single service provider. Never a fee until we deliver results Alkar Temp to Hire No Fees – you only pay for the work performed during the conversion period Alkar Temporary Services long-term needs. Expectations At Alkar you can expect the very best … and you will receive the very best… ■ Customized service ■ ■ Refer only top talent ■ 24 hour accessibility ■ 100% guaranteed Administrative. Hospitality. Winery. Light Industrial. Accounting • Finance • Professional/Administrative Management • O ce Administration • Secretarial • Hospitality Light Industrial / Warehouse Winery • Executive Search • Direct Hire • Temp-to-Hire & Temporary Sta ng ww w.1alkar.com 3273 C lare mo nt Way Napa • 224-546 8 4717 Ma ngels B l vd Fai r el d • 421-011 0 Love where you bank. Our new South Napa branch is open! Federally insured by NCUA. 1 (800) 479-7928 redwoodcu.org/south-napa Everything you love about Redwood Credit Union awaits you at our newly opened branch on Devlin Road. Stop in and enjoy a beautiful new space where you can set your goals, make your plans, and achieve your financial dreams. 48 0 D EV L IN RD. IN NAPA | M ONDAY-FRI DAY FROM 9 A.M. TO 5 P.M.
basket filled
wine,
SHOP DOWNTOWN NAPA SmallSaturdayBusiness
November 2022 napavalleymarketplace.com 51 Celebrate #7 with Us! Thank you foryour continued loveand support thesepast 7years! Saturday, November 19th A day filled with discounts, giveaways, libations and surprises. More details to come! @wunder_boutique_salon facebook.com/wundernapa 707.257.7527 | 1317 1st Street | Napa | wundernapa.com Auto • Home • Business • Life www.statefarm.com BELAIREPARK -InternationalBaccalaureate(IB)/CommunicationandMedia HARVEST -InternationalBaccalaureate(IB)/DualLanguageImmersion NAPAJUNCTION -Science,Technology,Engineering,andMath(STEM) PHILLIPS -Leadership,Engineering,andArtDesign(LEAD) PUEBLOVISTA -DualLanguageImmersion/EnvironmentalSciences Willow -ArtsIntegration Specializedprogramsforpublicschoolchoice. www.nvusd.org/magnetschools BELAIREPARK -InternationalBaccalaureate(IB)/CommunicationandMedia HARVEST -InternationalBaccalaureate(IB)/DualLanguageImmersion NAPAJUNCTION -Science,Technology,Engineering,andMath(STEM) PHILLIPS -Leadership,Engineering,andArtDesign(LEAD) PUEBLOVISTA -DualLanguageImmersion/EnvironmentalSciences Willow -ArtsIntegration Specializedprogramsforpublicschoolchoice. www.nvusd.org/magnetschools BELAIREPARK -InternationalBaccalaureate(IB)/CommunicationandMedia HARVEST -InternationalBaccalaureate(IB)/DualLanguageImmersion NAPAJUNCTION -Science,Technology,Engineering,andMath(STEM) PHILLIPS -Leadership,Engineering,andArtDesign(LEAD) PUEBLOVISTA -DualLanguageImmersion/EnvironmentalSciences Willow -ArtsIntegration Specializedprogramsforpublicschoolchoice. www.nvusd.org/magnetschools UNIQUE MAGNET PROGRAMS 2023-24 TK/Kinder Registration: October 15- November 30 Open Enrollment: October 15- November 30 BEL AIRE PARK: International Baccalaureate & Communication and Media NAPA JUNCTION: Science, Technology, Engineering & Math PHILLIPS: Leadership, Engineering & Art Design PUEBLO VISTA: Dual Language Immersion/Environmental Sciences WILLOW: Artful Learning
52 napavalleymarketplace.com November 2022 SAVE $10 ON YOUR ENTRY FEE WITH CODE NAPALOCAL REGISTER TODAY AT NAPAVALLEYMARATHON.ORG CALL NOW! ONLY CAL-BAY SERVICE Heating • Cooling • Solar • Air Purification Commercial • Residential SERVICE CALL DISCOUNT $65 OR MORE.$25 OFF (707) 253-1122calbayservice.com 2586 Harvest Lane • Napa, CA
NAPA VALLEY EVENTS NOVEMBER
To submit your event request, visit napavalleymarketplace.com
NOVEMBER 3-6
SWEENEY TODD: THE DEMON BARBER OF FLEET STREET Sweeney Todd, an unjustly exiled and imprisoned barber, returns to 19th century London seeking vengeance against the lecherous judge who framed him and ravaged his young wife. The road to revenge leads Todd to Mrs. Lovett, proprietress of a failing pie shop. Mrs. Lovett's luck changes when Todd develops a thirst for blood and provides her with an unending supply of fresh ingredients for her meat pies. Soon the people of London
are lining up for these tasty treats – while some upstairs get their last, and closest, shave. Stephen Sondheim's and Hugh Wheeler's tasty, thrilling, theatrical treat has simultaneously shocked and delighted audiences across the world for 40 years. luckypennynapa.com
NOVEMBER 5
NAPA DIA DE LOS MUERTOS
Napa Dia de los Muertos aims to create a family-friendly event where our diverse Napa community feels seen and heard through art, tradition, music, dance and food; and where the spirit of Dia de los Muertos is driven by cultural awareness, understanding and acceptance. Veterans Park, Dwight Murray Plaza and Brown Street in Downtown Napa from 3 to 8pm. cityofnapa.org/diadelosmuertos
NOVEMBER 5
DAVE MASON
Dave Mason left Traffic in 1969 to pursue a solo career in the U.S. Dave has penned over 100 songs and has 3 gold albums. In addition to cranking out hits, Dave has performed on or contributed to a number of famous albums: The Rolling Stones' Beggars Banquet, George Harrison's All Things Must Pass, Paul McCartney and Wings' Venus and Mars, and Jimi Hendrix's Electric Ladyland. Mason is featured playing acoustic guitar in "All Along the Watchtower" on Electric Ladyland, a favorite in Dave's live shows! uptowntheatrenapa.com
November 18, 19 & 20 Friday & Saturday: 10am - 6pm; Sunday: 10am - 4pm 85 Booths ~ Fine Crafts ~ Art Gourmet Foods to Sample ~ Holiday Pieces @Napagiftsntymeholidayfaire Home-made hot breakfast, lunches & dinners served Get Your Christmas Shopping Done Early ~ With the Personal Touch! Come be part of a Napa Holiday TRADITION ! FREE ADMISSION & PARKING | FURTHER INFO 530.347.8040 HOLIDAY FAIRE NAPA VALLEY EXPO | 575 THIRD ST. NAPA OUR 48TH ANNUAL!!Gifts 'n Tyme
NOVEMBER 6
JAM CELLARS PRESENTS:
An Acoustic Evening with Lyle Lovett and John Hiatt
This intimate acoustic performance two legendary singersongwriters, Lyle Lovett and John Hiatt, together on stage, trading off songs and stories that have made them two of the most innovative voices in music over the past three decades. uptowntheatrenapa.com
NOVEMBER 10-13
NAPA VALLEY FILM FESTIVAL –FILM, FOOD AND WINE SHOWCASE
The Napa Valley Film Festival (NVFF) and the CIA at Copia will present its inaugural Film, Food and Wine Showcase, four nights of films and culinary experiences. After


54 napavalleymarketplace.com November 2022
1350 THIRD ST. NAPA, CA 94559 (707) 259 - 0123 UPTOWNTHEATRENAPA.COM BOX OFFICE THURS. – FRI. 12-5PM & 4PM WEEKEND SHOW DAYS JOIN US FOR LIVE MUSIC AT THE UPTOWN TICKETS AVAILABLE ONLINE AT TICKETMASTER.COM AND AT THE UPTOWN BOX OFFICE THURS. & FRI. 12-5 AND AT 4:00PM ON WEEKEND SHOW DAYS. THURSDAY, DEC. 15 PLEASE CHECK OUR WEBSITE FOR THE LATEST COVID-19 POLICY. DOORS AT 7:00 SHOWS AT 8:00 UNLESS OTHERWISE NOTED. MAT KEARNY THURSDAY, FEB. 9, 2023 THE TEMPTATIONS SUNDAY, JAN. 15, 2023 NAPA'S PREMIER ENTERTAINMENT VENUE, WHERE EVERY SEAT IS A GREAT SEAT SantasHelpers-Napa.com • Enjoy an old-time holiday shopping market • 90+ exhibitors Free parking, free admission! Terrific Shopping Awaits! 28 Anniversary Saturday December 10 10am-5pm Sunday December 11 11am-4pm Holiday Decor • Art • Crafts Antiques • Collectibles Jewelry • Specialty Items Gourmet Foods and more! Empowering teachers, students and school communities to grow schoolgardendoctor.org Featured in CanDo's 2022 Give!Guide!
two years of virtual films, the festival said its upcoming screenings of 2022 films and tributes reflect some of this year's most talked-about films and performances. In addition, the event will include culinary events complementing the food and wine culture evoked in each film. napavalleyfilmfest.org
NOVEMBER 11-JANUARY 8
MERRY MERITAGE HOLIDAY ICE RINK
Welcome in the holiday spirit by enjoying an evening of ice skating, lounging by the fire with a warm drink, or sipping your favorite wine from an on-site tasting room. The night sky will be brightened up by a 40-foot tall Christmas tree and twinkling lights! meritageresort.com
NOVEMBER 13
COAT, COSTUME & SHOE DRIVE
Donate a gently-used coat, costume or pair of shoes and get a free indoor recycling or compost pail for your home or office. The Salvation Army will distribute the coats locally to those in need. Soles4Souls will distribute shoes around the world to those in poverty. Accepting donations during event hours only, 10 am to 2 pm at Redwood Plaza Shopping Center. naparecycling.com
NOVEMBER 13
STEEL PULSE
As reggae revolutionaries, Steel Pulse is revered by the younger generation of artists and remains a powerhouse on stages around the globe. With their last album release,
Mass Manipulation, the UK reggae legends emerged with musical vengeance to halt the disarray of humanity. See them live and experience the vibe at the JaM Cellars Ballroom at Margrit Mondavi Theatre! jamcellarsballroom.com
NOVEMBER 16-17
NAPA HIGH SCHOOL INSTRUMENTAL FALL CONCERT
SOUNDS OF STRINGS: GUITARS AND ORCHESTRA
Come hear the sounds of Autumn with the Napa High School Instrumental students at 7 pm at the NVUSD Auditorium in Napa. You'll see performances from the Orchestra, Guitar, Jazz and marching bands, Drumline, and Color Guard. Tickets are available online and at the door. All proceeds benefit their music program. napahighband.org
NOVEMBER 18-20
48TH ANNUAL GIFTS 'N TYME HOLIDAY FAIRE
Come be part of a Napa holiday tradition! Shop, eat, and be merry! The Faire highlights 85 booths of handmade crafts, art, gourmet foods, holiday pieces and baked goods at the Napa Valley Expo. Friday-Saturday 10 am to 6 pm, and Sunday 10 am to 4 pm. Admission and parking are free!
NOVEMBER 19
VINTAGELANDIA MARKET
A curated collection of art, crafts, handmade, vintage, antiques and unique finds, food and music. Third Saturday of each month from 9 am to 3 pm at the Napa
November 2022 napavalleymarketplace.com 55
Napa Bingo EmporiumNapa Bingo Emporium 707-252-5420 • 601 Silverado Trail, Napa601 Silverado NAPA UNITED SOCCER: FRIDAY - 6:30PM NAPA HIGH BAND BOOSTERS: SATURDAY - 6:15PM VINTAGE HIGH MUSIC BOOSTERS: SUNDAY - 4:00PM Buy-in for each 18-game session starts at $25. Games pay $250 & up! NAPA BINGO EMPORIUM AT NAPA EXPO TO RECEIVE SESSION INFO: TEXT "NAPA" TO 707-681-2030 TO RECEIVE SESSION INFO: TEXT "NAPA" TO 707-681-2030 Support Youth Nonprofits!Support Youth Nonprofits! Must be 18 years or older to play.
56 napavalleymarketplace.com November 2022 Residential & Commercial All Audio/Video Systems • Wi-Fi Networking CCTV• HD, LCD, TV's • Pre-wire & Remodels Dolby Digital & ATMOS • All Brands Licensed, Bonded & Insured • P.O. Box 6026 Napa, CA 94581 707-255-8568 info@digital-connections.net DIGITAL-CONNECTIONS.NET Lic. #1010856 Serving Napa County since '05 Locally & Veteran Owned VISIT LUCKYPENNYNAPA.COM HOLIDAY SEASON TICKETS ON SALE NOW! Find out what's happening in Napa valley napavalleymarketplace.com
INTEGRATED PRIMARY CARE & BEHAVIORAL HEALTH SERVICES
Providence Medical Group offers a comprehensive approach to your medical and mental health care by bringing together the components needed to support health and wellness. By focusing on a "mind-body" connection, your behavioral health provider works with your primary care provider and other members of your health care team to improve your health.
Family Medicine
1100 Trancas St., Suite 256 707-703–4863
Internal Medicine
1100 Trancas St., Suite 201 707-703–4863
providence.org/PMGNorCal
George Friedman, MD (S) Else Jensen, MD
Abhijit Adhye, MD Herbert Bazron, MD Afsaneh Khalili, MD
Kelsi Schoenrock, MD Cynthia Scott, PsyD
Jennifer Alicbusan, NP Rocio Lacayo, NP (S)
SAME DAY AND URGENT APPOINTMENTS AVAILABLE
Maria MontenegroBarreto, MD (S)
Tracy Bloom, NP Behaviorial Health
(S) — Spanish Speaking
Providers
ECRWSS 1556 First Street, Suite 103 Napa, CA 94559 (707) 226-2474 PRSRT STD US POSTAGE PAID Wesco Graphics, Inc napavalleymarketplace.com Over 100,000 readers in Napa Valley every month!