OF IMPACT 2022 ANNUAL REPORT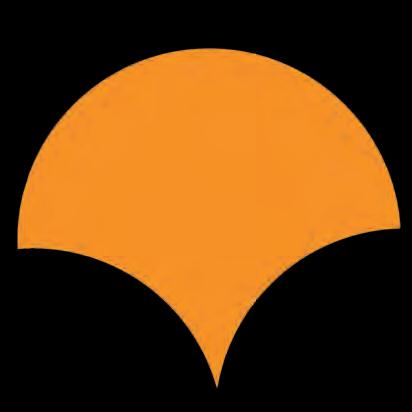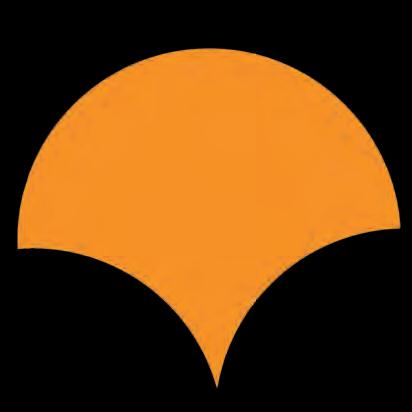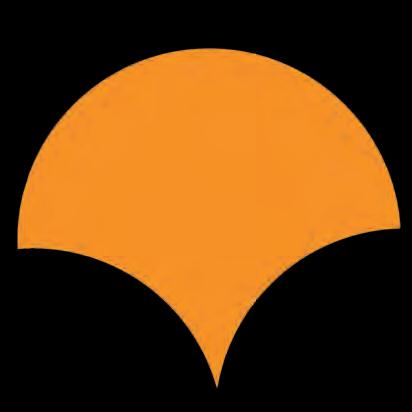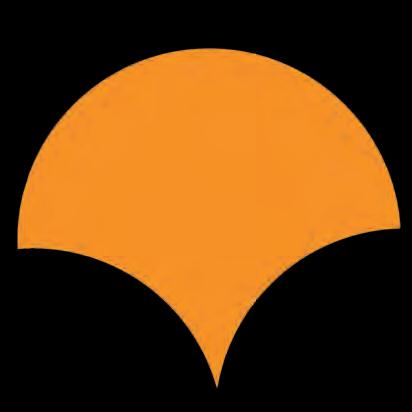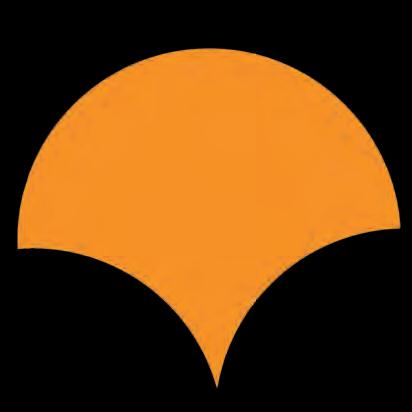 RidingtheCyclone Castof –McCarterTheatreCenter
DEAR VALUED SUPPORTERS & PARTNERS,
The FY22 season marked the 40th Anniversary of the New Jersey Theatre Alliance. We are pleased to share with you our Annual Report, which highlights the services of the Alliance and the impact we have had on our community, especially this past year.
We are grateful for your support and valuable partnership. We look forward to continuing to work together to strengthen, promote and cultivate professional theatre in New Jersey and our region, and to advance the arts in our state.
As always, we welcome the opportunity to hear from you if you have any questions on our programs or ideas on how we can further our mission.
With great appreciation,
Laura Ekstrand Board Chair
Marshall Jones, III Board President
TheHombres –TwoRiverTheater
John McEwen Executive Director
–PaperMillPlayhouse
–VividStage
SongsforaNewWorld
Life'sWork
TheNiceties–MileSquareTheatre
MISSION, VISION, AND VALUES
New Jersey Theatre Alliance was founded in 1981 by five professional theatres on the belief that the theatre community is stronger united, not divided, and that one theatre's success is a success for all. Today we serve forty professional theatres in New Jersey and the region, representing fifteen of the state's twenty-one countiesaswellasBucksCounty,Pennsylvania.
MISSION
The mission of New Jersey Theatre Alliance is to unite, promote, strengthen, and cultivate New Jersey's professional theatres. We advance the theatre community by developing innovative, collaborative, and engaging programs andservicesformembertheatresandtheirdiverseaudiences.
New Jersey Theatre Alliance and its members envision a field that is flourishing, collaborative, and equitable for artists, administrators, member theatres,organizations,andaudiences.
VISION CORE VALUES Equity&Access Innovation&Creativity Collaboration&Partnership Integrity&Accountability
FY22 BY THE NUMBERS
THEATRES SERVED
All of us in the state's theatre community benefit greatly from the Alliance's efforts and advocacy on our behalf. We are deeply grateful for the Alliance's existence and for their passionate commitment to the art form.
Bonnie Monte Artistic Director of The Shakespeare Theatre of New Jersey
40
AsYouLikeIt –ShakespeareTheatreofNewJersey TwoHeavyforYourPocket –GeorgeStreetPlayhouse BridgesofMadisonCounty –AmericanTheaterGroup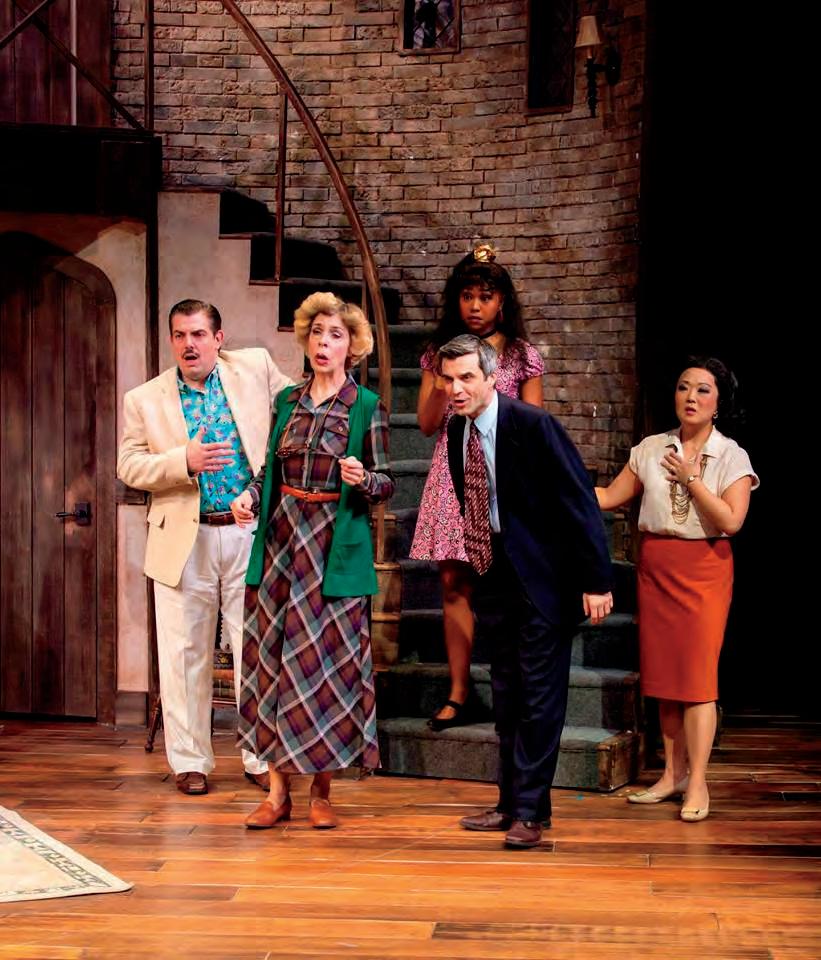 150 CONSULTING HOURS TO THEATRES $30K 20 1.6K COMMUNITY PARTNERS ARTISTS SERVED $1M RAISED $125K DISTRIBUTED TO THEATRES $120K DISTRIBUTED TO THEATRE WORKERS 20K THEATREGOERS REACHED 275 DONORS 60 WORKSHOPS/TECHNICAL ASSISTANCE OFFERINGS IN NO-INTEREST LOANS PROVIDED TO THEATRES Crowns –McCarterTheatreCenter PeterandtheWolf –PushcartPlayers NoisesOff –TwoRiverTheater
THE ALLIANCE'S RESPONSE TO COVID-19
We are happy to report that New Jersey Theatre Alliance has not lost one member theatre during the pandemic! Our member theatres remain diligent in communicating with their patrons and keeping the safety of their audiences, artists, and staff center stage. We are grateful that we can maintain crucial support of our member theatres during what remains a challenging time. We were proud to be able to support our membership in the following ways:
Contracted Dr. Stuart Weiss of Intelligent Crowd Solutions to provide the field medical updates and guidance on bi-weekly field calls.
Launched Opening Night, Opening Right (www.openingright.com) to build awareness of our theatres reopening and their safety guidelines. Supported purchases of supplies such as masks, cleaning products, and COVID tests. Distributed $120,000 in grants to theatre workers affiliated with member theatres.
When I opened my email and learned that I would be receiving a $1,000 grant…I actually shedded a few tears. For the first time since the start of the pandemic I felt validated as an artist. Like many others working in the creative arts, I have lost so much during the age of COVID-19, from the passing of loved ones to enduring extreme financial hardship. However, what I have lost more than anything else was the opportunity to be creative. Receiving this grant has given me something that I have not had in a long time, HOPE.
Helena Lewis Affiliated Artist Paterson Performing Arts Development Council
StagesFestivalReading–EagleTheatre
2022 marked the 25th Anniversary of our flagship program, The Stages Festival. Taking place each year in March, April, and May the festival showcases the diversity and excellence of our member theatres, breaks down barriers of cost and access, and builds new audiences. Over the life of this program, we have reachedover230,000theatregoers
Audience Member Yendor Theatre Company
1.5K ARTISTS EMPLOYED $90K DISTRIBUTED TO
THEATRES TO SUPPORT
FEES 15K AUDIENCE MEMBERS
650 ARTISTS
25TH
AUDIENCE TESTIMONIAL FROM STAGES ONLINE (2020) THEATRE TESTIMONIAL FROM STAGES 2022
MEMBER
ARTIST
REACHED
OF COLOR EMPLOYED
ANNIVERSARY STAGES FESTIVAL
StagesFestivalEvent –PatersonPerformingArtsDevelopmentCouncil
40TH ANNIVERSARY OVATION GALA
OnMay5,2022morethan225guestsgatheredatThePleasantdaleChateau in West Orange to celebrate the 40th Anniversary of New Jersey Theatre Alliance. Guests from the worlds of the arts, government, and business applauded the achievements of the Alliance, the collaborative spirit of its 40 member theatres, and the accomplishments and contributions of its two honorees, Christopher Paladino, President and CEO of the New Brunswick Development Corporation and John McEwen, the Alliance's Executive Directorincelebrationofhis20yearsofservice.
in West Orange to celebrate the 40th Anniversary of New Jersey Theatre applauded the achievements of the Alliance, the collaborative spirit of its 40
The Ovation Gala, offered every five years, raised more than $250,000 to support the Alliance's wide range of services and allow the organization to continue to be a critical resource in helping the state and region's professionaltheatrecommunitythriveintheirpathtofullrecovery.
TopLeft:JohnWootenandMarshallJones,III.BottomLeft:CarolAnnHerbertandJoseph Benincasa.Right:ChristopherPaladino-40thAnniversaryOvationGala,May2022
EQUITY & ACCESS
Although the Alliance has been examining internal practices related to diversity, equity, and inclusion since the creation of our EDI board committee in 2018, the national racial reckoning of 2020 led us to offer training, conversation, and guidance to our members and the field.
In 2021, New Jersey Theatre Alliance and ArtPride New Jersey together launched the Creating Change Network, with a mission to build a more equitable, just, accessible, and anti-racist arts community in New Jersey.
The FY22 activities of the Creating Change Network:
Hosted four virtual roundtables featuring nationally-recognized guest speakers Facilitated 20 New Jersey arts organizations' participation in the National Day of Racial Healing programming Produced the in-person conference, "Creating Change 2022: Accountability and Action for the New Jersey Arts Community" attended by 225 people
Read New Jersey Theatre Alliance's Statement of Committment by scanning the QR code or visiting our website at https://bit.ly/NJTAAccessandEquity
This was the most impactful conference I have ever attended. I am grateful to you and celebrate your courage, vision and expertise. You changed my mind, spirit, heart and imagination. Creating Change Conference Attendee
FromLefttoRight:CommunityArtPiececreatedwith coLABArts,CreatingChange2022Stage,DonnaWalker-KuhnemoderatingthekeynoteforCreatingChange2022.
NEW JERSEY ARTS AND CULTURE ADMINISTRATORS OF COLOR NETWORK
New Jersey Theatre Alliance serves as the host organization for the New Jersey Arts and Culture Administrators of Color Network (NJACAC). NJACAC, a collaboration between New Jersey Theatre Alliance, ArtPride New Jersey, Newark Symphony Hall, and the New Jersey State Council on the Arts, is designed to connect, empower, and cultivate professional arts and cultural leaders throughout the Garden State. The program affords members the opportunity to develop personal and professional connections, share resources, and foster emerging leaders. Launched in 2019, with a gathering of about 25 individuals, the network grew to include over 180 members in FY22.
PerformancebyPurpleHaze.CreatingChange2022.TwoRiverTheater.
CULTURAL ACCESS NETWORK PROJECT
FY22 marked the 30th Anniversary of the Cultural Access Network Project, a program of the New Jersey State Council on the Arts, a partner agency of the National Endowment for the Arts, and New Jersey Theatre Alliance. For 30 years, this program has assisted the state's theatres and cultural organizations in making their programs, services and facilities accessible to people with disabilities, andolderadults.
Supported by an 18-member Advisory Board, the Cultural Access Network offers the following services:
WebinarsonBestPracticesofCompletinganADAPlan
Access Thursday Roundtables covering a wide range of topics including: marketing; services for those who Deaf or hard of hearing, those with vision loss or blindness, and those on the spectrum; engaging artists with disabilities; making venues accessible; the use of technology; and the importance of an advisory board. Six roundtables are offered each year, attended by an average of 360artscolleaguesannually.
Excellence in Cultural Access Awards, attended by 145 arts colleagues, which recognizes individuals and organizations for innovation and leadership in making New Jersey's arts and culturalcommunitymoreaccessibleandinclusive.
Equipment loans to organizations for sound amplification for those with hearing loss and audio descriptionforthosewhoareBlind/LowVision.
The valuable partnership between New Jersey State Council on the Arts and New Jersey Theatre Alliance on the Cultural Access Network is such an important model for our field. Kudos to all of you for 30 years of this amazing work.
Beth Bienvenu Director of Accessibility National Endowment for
the Arts
PerformancebyKaleighBrendleattheExcellenceInCulturalAccessAwards. GroundsforSculpture.June2022.
Krystle Allen (New Jersey Commission for the Blind & Visually Impaired), Bonnie Brown (Allaire State Park), Susan Coen (Consultant), Lisa Cooney (Paper Mill Playhouse), Janet Zoubek Dickson (Educator), Donald Ehman (Arts Advocate), Diane Feldman (Arts Advocate), Pamela Gaston (New Jersey Commission for the Blind & Visually Impaired), Julie Hain (South Jersey Cultural Alliance) Maureen Heffernan (Arts Advocate/Teaching Artist), John McEwen (New Jersey Theatre Alliance), Eileen Murray (Matheny Medical and Educational Center's Arts Access Program), Peri Nearon MPA (Division of Disability Services, NJ Department of Human Services), Beth Prevor (New Jersey Theatre Alliance & HandsOn), Arlene Romoff (Hearing Loss Association of NJ), Cathy Roy (The Mayo Center for the Performing Arts), Michael Schnoering, FAIA (Mills + Schnoering Architects, LLC), Miss Ruth Williams (Writer & Low Vision/Disability Rights Advocate). Members Ex Officio: Allison Tratner (New Jersey State Council on the Arts), Mary Eileen Fouratt (New Jersey State Council on the Arts).
CULTURAL ACCESS NETWORK PROJECT COMMITTEE CREATING CHANGE NETWORK COMMITTEE
Creating Change Steering Committee Chair: Donna Walker-Kuhne (NJPAC). Creating Change Steering Committee: Rachel Aponte (Center for Contemporary Arts), Dr. Antoinette Ellis-Williams (New Jersey City University), Deonté Griffin-Quick (New Jersey Theatre Alliance), Vince Hall (ArtPride New Jersey Foundation), Chase Jackson (Ocean City Arts Center), Sharnita Johnson (Victoria Foundation), Marshall Jones, III (Rutgers University), John McEwen (New Jersey Theatre Alliance), Erica Nagel (New Jersey Theatre Alliance), Trinity Norwood (Arts Educator), Adam Perle (ArtPride New Jersey Foundation), Alysia Souder (The Institute of Music for Children), Sheldon Steele (Youth Action YouthBuild), Sharon Stroye (Rutgers University).
inmySoul–LunaStage It'sOnlyaPlay –GeorgeStreetPlayhouse
TheGiantVoid
DIGITAL COMMUNICATIONS & A BRAND NEW WEBSITE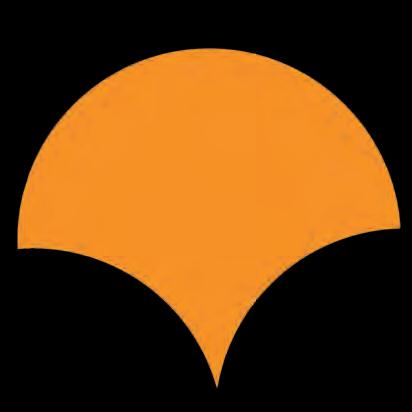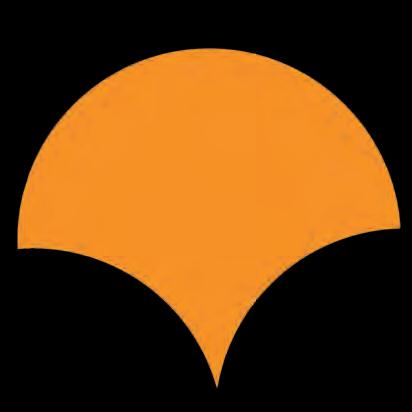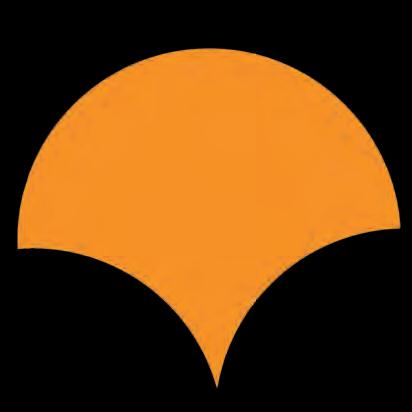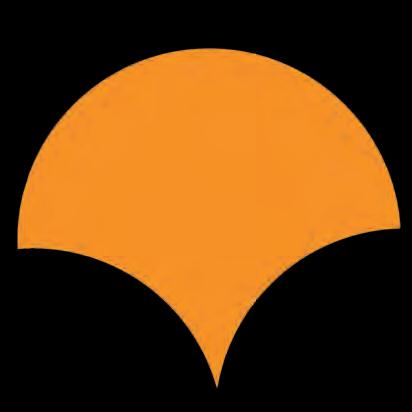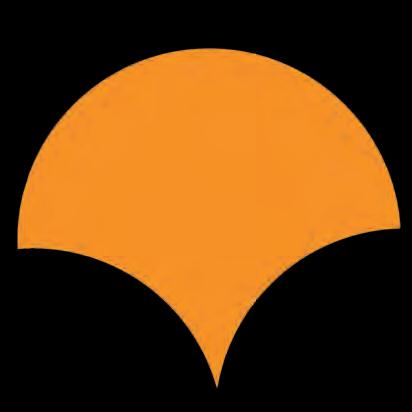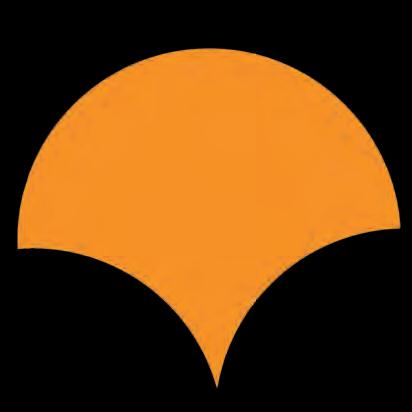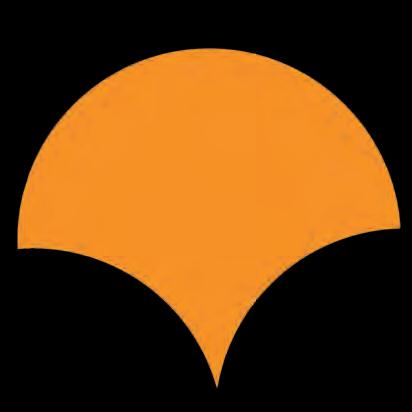 The Alliance was thrilled to launch a new website in 2022. Inspired by the input of members during our strategic planning process, and created over a year with our design and development consultants from UK-based company Substrakt, the new website features a streamlined user experience, a robust resource library, and a comprehensive events calendar. We hope you'll check it out at www.njtheatrealliance.org!
Sign up for our digital mailing list today!
DONORS
We are grateful to the following individuals and organizations for their support and encouragement of our programs and events that enable us to carry out our mission.
SUSTAINERS
($50,000+)
Amazon
Geraldine R Dodge Foundation
New Jersey Arts and Culture Renewal Fund of the Princeton Area Community Foundation New Jersey State Council on the Arts
Joan Rechnitz
PRODUCERS
($25,000 +)
Bank of America
Carolyn Ferolito
F.M. Kirby Foundation
New Brunswick Development Corporation
The Blanche and Irving Laurie Foundation
The Grunin Foundation The Shubert Foundation
DIRECTORS
($10,000+)
E.J. Grassmann Trust
Laura Hay
The Horizon Foundation for New Jersey
The Hyde and Watson Foundation
BENEFACTORS
($5,000+)
Joseph and Nan Benincasa
Larry Capo and James Olson
Elkus Manfredi Architects
Ruth Fost
Seth Geldzahler
Carol and Harold Herbert Langan Engineering Mills + Schnoering Architects LLC
OceanFirst Foundation PSEG Foundation Union Foundation Windels Marx
SPONSORS ($2,500+)
Donald Ehman and Linda Kinsey Fund for the New Jersey Blind Inc.
Jeremy Grunin
Hudson County Office of Cultural Affairs and Heritage Lewis Center for the Arts
Matthew Lynch Maryann Pascarella
PATRONS
($1,000+)
Laura Aden
Connie Alexis-Laona
ArtPride New Jersey
Neha Bhalani, Esq.
Centenary Stage Company
Elizabeth Christopherson City National Bank
Crossroads Theatre Company
Etta Denk
Laura Ekstrand and Joseph Zawila
William Engel Epic Management, Inc.
NJM Insurance Group
The Growing Stage: The Children's Theatre of New Jersey Merrill G. and Emita E. Hastings Foundation
Sharon Harrington
James Heston Howard and Pamela Hirsch
Thomasina Hyland
IBEW Local 456
Virginia Johnston
Marshall Jones, III and Chantal Jean-Pierre
Joseph Jingoli & Son, Inc
Sharon Karmazin
KMS Development Partners
Olga Levina
John Lynch
Mayo Performing Arts Center
John McEwen
New Brunswick Performing Arts Center
Paper Mill Playhouse
Mary Chris Rospond and Marc Podems
Premiere Stages at Kean University
Belinda and Ferrill Roll
Penn Rose
Stephanie and Matt Rostan
Saint Peter's Healthcare System
Michael Sencindiver
Jessica Sporn
Michael Schnoering and Jennifer Stark
Gayle Stahlhuth
The Shakespeare Theatre of New Jersey
US Title Solutions
Vanguard Theater Company
Dr. Stuart Weiss
Paul Whelihan and Ellen Beattie John Wooten
SUPPORTERS
($500+)
Axelrod Performing Arts Center
Bartley and Dick Advertising and Design
Audrey Bartner
Meredith Burns
Debora Clapp
Lisa Cooney
Carol Cronheim
Janet and Peter Dickson
Patrick and Anita Diegnan
Patricia and Stewart Docherty
East Lynne Theater Company
Elizabeth Youth Theater Ensemble
Ralph and Beth Fylstra
George Street Playhouse
Natalie Watson and Sheila Hatami
Michael Hurst
Jersey City Theatre Center
Kean Stage
Suzanne Klar and Marc Brummer
Wendy Liscow
Main Street Counseling Center
Diane Maroukian McCarter Theatre Center
Passage Theatre Company
Adam Perle
Julie Ellen Prusinowski
Stages Consultants LLC
Steve Steiner
Michael Stotts and David Mayhew
Surflight Theatre
Theatre Communications Group
Nina Mitchell Wells and Theodore Wells
ANGELS ($250+)
Jennifer Arnoldi
Jeanne Barrett
Robert Bingaman
Anne Blazejak
Michael Bzdak and Meredith Arms Bzdak, PHD Vivian Scott Chew
Susan and Alan Coen
Chris Coucill
John Dias
Ron Forman
Maureen Heffernan and Betsy Stewart
Judith Leone
Emily Mann Mason Gross School of the Arts
Montclair Film Festival Montclair State University Bonnie Monte
Kevin O'Brien
Martin and Clare Prentice Dipan Ray Chris Roche
Arlene Romoff
Robin Seasock
Nina Stack and Robert Gould Yendor Theatre Company
Young Audiences New Jersey & Eastern Pennsylvania
FRIENDS ($100+)
Maureen Alexander
Art House Productions
Dennis Austin
Virginia Billia
Danny Campos
Carolyn Dorfman Dance Company
Jenna Castano
Janeece Freeman Clark
Deb Cooperman Michael Dundon
Eagle Theatre
Epic Actors' Workshop
Diane Feldman
William Flahive Kevin R. Free Chris and Tina Heintz
Larry Hochman IATSE Local 21
Ann Koeppe
The New Jersey Play Lab Filomena Machleder Lauren Mancuso William Fultz and Gabriel Martinez
Elizabeth Mattson
Michael Mills
Linda Pacotti
Beth Prevor
Pushcart Players Cheryl Mintz and Harris Richter
Steve Runk
Kelly Ryman
Lynn and Donald Siebert
Speranza Theatre Company
Pamela and William Starkey
The Theater Project
Sharon Burton Turner
Sally and Jim Vagias
Vivid Stage
Gene Westbrook
Leslie Gayle Williams Beach Wires
Judith Wooldridge
Programming made possible by funds from the New Jersey State Council on the Arts, a partner agency of the National Endowment for the Arts.
OPERATING BUDGET INCOME Contributed: 95% Earned (Membership Dues, Fees for Service): 5% TOTAL: $1,137,986* Earned (Membership Dues, Fees for Service) 5% Contributed 95% Special Events 24% Individuals 12% Foundations 25% Corporations 9% Government 30% CONTRIBUTIONS BY CATEGORY Government: 30% Corporations: 9% Foundations: 25% Individuals: 12% Special Events: 24% $1,077,322 TOTAL: EXPENSES Programs: 65% Management: 20% Fundraising: 15% TOTAL: $894,132 Management 20% Fundraising 15% Programs 65% *The FY22 surplus, a result of The Ovation Gala, an event produced every five years, will be invested into the organization's cash reserves to ensure the Alliance remains a critical resource to the region's theatre and arts community.
OF TRUSTEES & STAFF
Marshall
Michael Stotts, Vice Chair Paper Mill
Michael Schnoering, FAIA, Treasurer Mills + Schnoering Architects
Freeman
Vanguard Theatre Company
Wooten,
Premiere
Neha Bhalani, Esq. CSGAttorneysatLaw Joseph Benincasa EntertainmentCommunityFund Meredith Burns ArtHouseProductions Etta Denk BankofAmerica Seth Geldzahler JLL-NortheastRegion Laura J. Hay KPMGInsurance Carol Herbert New Jersey State Council on the Arts Trustee Emeritus Larry Capo ArtsAdvocate Ruth Fost ArtsAdvocate Michael Hurst TwoRiverTheater Kelly Ryman ArtsAdvocate Gayle Stahluth EastLynneTheaterCompany Paul Whelihan PushcartPlayers
BOARD
Laura Ekstrand, Chair Vivid Stage
Jones, III, President Rutgers University
Playhouse
Janeece
Clark, Secretary
John
Immediate Past Chair
Stages at Kean University
Deonté Griffin-Quick
DirectorofProgramsandServices
ManagerofDigitalCommunications
McEwen ExecutiveDirector
Nagel DeputyDirector Beth Prevor AccessCoordinator Summer
Reyes AdministrativeCoordinator
Lauren
Mancuso
andMarketing John
Erica
Dawn
New Jersey Theatre Alliance Board, Staff, and Member Theatres at the Annual Meeting held at The Actors Fund Home in Englewood, NJ, June 2022.
MEMBER THEATRES
American Theatre Group
Basking Ridge
Art House Productions Jersey City
Atlantic City Theatre Company Atlantic City
Axelrod Performing Arts Center Deal
Bucks County Playhouse New Hope, PA
Camden Repertory Theater Camden
Cape May Stage Cape May
Centenary Stage Company Hackettstown
The Company Theatre Group Hackensack
Crossroads Theatre Company New Brunswick
Eagle Theatre Hammonton
East Lynne Theater Company West Cape May
Elizabeth Youth Theater Ensemble Elizabeth
Epic Actors' Workshop Old Bridge
George Street Playhouse New Brunswick
The Growing Stage – The Children's Theatre of New Jersey Netcong
Hudson Theatre Works Weehawken
Jersey City Theater Center Jersey City
Luna Stage Company West Orange
McCarter Theatre Center Princeton
The Meta Theatre Company Lebanon
Mile Square Theatre Hoboken
The New Jersey Play Lab New Jersey Repertory Company Long Branch
Paper Mill Playhouse Millburn
Passage Theatre Company Trenton
Paterson Performing Arts Development Council Paterson
Premiere Stages at Kean University Union
Pushcart Players Verona
Ritz Theatre Company Haddon Township
The Shakespeare Theatre of New Jersey Madison
Skyline Theatre Company Fair Lawn
South Camden Theatre Company Camden
Speranza Theatre Company Jersey City
Surflight Theatre Beach Haven
The Theater Project Union
Two River Theater Red Bank
Vanguard Theater Company Montclair
Vivid Stage Summit
Yendor Theatre Company Newark
WHAT'S NEXT? Re-ImagineCommunications&Marketing Strengthen&SupportanInformedMembership AdvanceEquity,Access,&Justice EnhanceOrganizationalSustainability Four Strategic Priority Areas: In November 2021, New Jersey Theatre Alliance's Board of Trustees adopted a three-year strategic plan. Weaskedourselves: Read the full plan on our website at: https://njtheatrealliance.org/our-strategic-plan/ "How can New Jersey Theatre Alliance and its member theatres work together to transform the New Jersey theatre field into one that is flourishing, collaborative, and equitableforitsartists,administrators,organizationsandaudiences?" New Jersey Theatre Alliance PO Box 124 Allenhurst, NJ 07711 Phone: (973) 250-6661 Email: info@njtheatrealliance.org MudRow –PremiereStagesatKeanUniversity