The News of Sun City Center
CA SCHEDULE
FEBRUARY
6 Board Workshop
Rollins Theater – 9 a.m.
Zoom ID: 864 7072 5868
Passcode: 868606
8 Board Meeting
Rollins Theater – 9 a.m.
Zoom ID: 816 0332 2830
Passcode: 864326
15 Volunteer Picnic
Florida Room
11 a.m. to 1 p.m.
21 Club Leaders Meeting
Florida Room – 10 a.m.
Zoom ID: 894 3637 0990 Passcode: 857518
Annual Membership Meeting Board says "SCCCA is Financially Sound"
By Bob Sanchez
A new board president and four new directors were sworn in. The Sun City Center Community Association held its annual membership meeting in Community Hall on January 4.
Ron Clark was elected as president, succeeding outgoing president Bob Sullivan. Jim Collins is the new vice president, Debbie Caneen is corporate secretary, and Roger Zieg is treasurer. Newly elected directors are Carrie Blaylock, Debbie Caneen, and Eric Porr; incumbent Ron Matelski was sworn in for a one-year term.
In his final report as treasurer David Birkett stated, "We end 2022 being financially sound, and recent investments will guarantee us an additional $100,000 of interest for our Capital Fund in August of 2023."
$1,807,879; Renovation Fund $43,382; Capital Fund $4,886,520.
Administration Office
1009 N. Pebble Beach Blvd, SCC
Phone: 813.633.3500
Hours – 8 a.m. to 3 p.m., M-F sccboard@suncitycenter.org Website: suncitycenter.org Information Center: 813.633.4670
Home transfers were 55 in August, 44 in September, 34 in October, 28 in November, and 32 in December. The actual monthly average for 2022 was 48.6, exceeding the budget of 45. Annual totals were 505 in 2019, 506 in 2020, 556 in 2021, and 584 in 2022.
Other key data: Operation Fund $1,627,074; Replacement Fund
In her Community Manager's report, Lyn Reitz thanked her entire staff for their many years of service, and said the pickleball project is progressing, the volleyball project is still in the engineering phase, and permitting with Hillsborough County is a bit delayed. Reitz also reminded us that FunFest 2023 is scheduled for March 11 from 9 to 2. Be sure to save the date!
Director Eric Porr, chair of the LongRange Planning Committee, said that OutsideIn Architecture, LLC will work with the LRPC to develop a master plan for the community. It will conduct focus groups in the Rollins Theatre on Tuesday, January 19, and Thursday, February 28, from 2 until 4 p.m., and again from 6:30 until 8:30 p.m. "The focus group session is a process that will be used to receive community input in the making of a Master Plan," Porr said.
SCC Photo Club First Competition of 2023
On January 10, the SCC Photo Club held its first contest of the year complete with new rules. Jim Warner was the judge. Jim was a founding President of the Camera Club of Oxford Greens in Connecticut. He has received the Volunteer of the Year award for helping to develop a Judging Training program as a member of the New England Camera Club Council.
The club has updated their scoring system as follows: In each competition there are four Main Competition
categories: Color, Monochrome, Creative, and Documentary; and two Themed Competition categories, Mono and Color. Ribbons will be awarded based on the judges score only and not on whether the image is the highest scored in a category. Gold Ribbon (15 points), Silver Ribbon (14 points), and Bronze Ribbon (13 points). There were no Gold scores awarded in this competition.
In the digital color category, Silver Ribbons were awarded to Nick Fader for "Fox with Bird", Kai Rambow for "Family Outing", Pat Jones for "Jamaica Man", Dale Dombrowski For "Katydid", Madlyn Blom for "Lake MI Snowstorm", and Christina Brittain for "So alone... So Long".
In the Digital Creative Category, Silver Ribbons were awarded to Christina Brittain for "Last Hurrah!" In the Digital
Photo continued on page CA-2.
February 2023
PUBLICATION OF THE SUN CITY CENTER COMMUNITY ASSOCIATION NONPROFIT ORG US POSTAGE PAID MANASOTA FL PERMIT NO 157 ECRWSS ******ECRWSSEDDM****** Postal Customer Sun City Center FL 33573 Scan the code with your smartphone to find us online. www.newsofsuncitycenter.com
OFFICIAL
CA Contact Information
23
27
Supplemental Meeting Board Room – 1 p.m.
CO-AP Meeting Caper Room – 2 p.m. Agendas for the monthly Board Meetings will be posted on the Official Bulletin Board in the Atrium the Friday before and on the CA website www.suncitycenter.org) – under "Residents'' – Upcoming Meeting Agendas). They will also be sent via "What's New in the CA'' email.
Ron Matelski, Kim Roush, Eric Porr, Gary Bratt, Carrie Blaylock, Jim Collins, Ron Clark, Debbie Caneen, and Roger Zieg.
Top To Bottom By Stan Lipski
So Alone...So Long By Christina Brittain
Jamaica Man By Pat Jones
Family Outing By Kai Rambow
By Ron Clark, CA President
The Board continues to focus on key issues to better serve CA Members. The first Supplemental Board meeting was held on January 18 to discuss administrative issues. This meeting was open to CA members to increase transparency. I have been meeting with the Committee Chairs to learn if there are issues on which additional Board support was needed. Action has been taken on requests to enable the Committees to be more effective. The Board approved the creation of the HUG-SCC (Help Us Govern-SCC) program with the goal of identifying and tapping into the expertise of CA Members willing to volunteer to serve on Committees. The HUG program will be implemented by the Search Committee, which is chaired by Jim Collins. Look for future communications about this program.
At the January 17 Club Leaders meeting, Club feedback was provided on actions the Board could take to make the Club experience even more enjoyable, including a review of the Kings Point Gold Card fee. The Board will be reviewing these requests to determine what support can be provided. Please make a note on your calendar that the next Membership Meeting will be on Wednesday, March 22, at 3 p.m. at Community Hall. The Board would like to make sure the membership meeting agenda is interesting and informative. Please email "sccboard@suncitycenter. org" with any suggestions that you have.
VOLUNTEER PICNIC
In appreciation of your hard work, dedication and support given to the CA throughout the year, the Board of Directors cordially invites you to attend a picnic lunch in your honor on: WEDNESDAY, FEBRUARY 15, 2023 FLORIDA ROOM
11:00 a.m. to 1:00 p.m.
HARDSHIP REQUESTS
Due by February 28, 2023
Hardship financial relief for 2023 dues is available to Sun City Center members. The resident owner of the property applying for financial hardship assistance must have been a member of the community in good standing for a period of three years prior to applying for assistance. They must also complete a full financial disclosure. Applications for hardship must be submitted by February 28, 2023, to be considered for the current year. Please see Jodie Gross at the CA Office to pick up an application.
Need a HUG, SCC?
The CA Board recently approved the creation of the Help Us Govern SCC program to encourage volunteers to serve on CA Committees. This month's focus is the Budget Committee which is responsible for submitting a proposed budget to the CA Board for approval and ultimately for Members to approve any changes in annual dues. Please email "sccboard@suncitycenter.org" if you would like to serve on the Budget Committee.
LRPC Update
LRPC started the year off with representatives from OutsideIn, the Community's Land Designer Company, attending our January 4 meeting. Adam Fritz and Darren Azdell were introduced and presented to the community. Their presentation can be found on the LRPC website. Our first 2023 Focus Group was held on 1-19-23 from 2 to 4 and 6:30 to 8:30 in the Rollins Theatre. The purpose of this Focus Group was to garner information about a master plan and placement of facilities.
LRPC will be hosting additional Focus Groups on: Tuesday, February 28, from 2 to 4 and 6:30 to 8:30 in the Florida Room. The purpose of this Focus Group will be to garner information about facility features. Tuesday, March 21, from 2 to 4 p.m. and 6:30 to 8:30 p.m. in Rollins Theater. The purpose of this Focus Group will be to garner information about timelines and costs. Each Focus Group will include the same presentation and information. Please plan to attend the Focus Group of your choice. April 12, from 6:30 to 8:30 p.m. in SCC Community Hall. The purpose of this meeting will be the presentation of the Land Plan. Grant writers requested to keep costs low for residents. Interested? Email "dcaneen@suncitycenter.org".
2023 CA Board Changes Policy, Will Add Public Meetings
By Bob Sanchez
On January 11 in Rollins Theater, the Community Association board of directors voted 5 - 4 to rescind the procedure for electing officers that had been enacted by the previous board. There will also be monthly supplemental meetings open to the public to discuss administrative issues on a schedule to be determined. The next membership meeting will be held on Wednesday, March 22.
President Ron Clark reported the need for volunteers for various committees, including Budget, Governmental Affairs, Internal Audit, Hospitality, Information, Search, Website, and FunFest.
Treasurer Roger Zieg provided the following yearend numbers: Operations Fund, $1,332,000; Capital Fund $4,881,000; Replacement Fund $1,717,000; and Renovation Fund $43,000. Through January 11 there were 12 home transfers. In January, auditors will begin working to close the books for 2022 and will make their presentation at the March membership meeting.
On February 15, from 11 to 1, there will be a volunteer
luncheon in the Florida Room to show appreciation for everyone who volunteers for the community. FunFest will be on Saturday, March 11, From 9 to 2. The pickleball courts are in progress, and the volleyball project will move ahead pending county approval. The current resident count is 11,487; the dues count is 11,594. The 2022 stickers will remain valid until February 15 for use of CA facilities.
Election Committee chairperson Erma Faron reported that 2,894 ballots were cast in the most recent election. Two candidates had requested recounts. The resulting recount required seven volunteers. They were Erma Faron, committee co-chair Dorothy Anderson, Bob Anderson, Kyle and Betty Rollins, Linda Torchia, and Dolores Whitfield. Thank you to these volunteers!
Hospitality Committee chair Janet Ditmore has collected data on visitors to the Information Center ever since 2013. In 2022, there were 643 resident visitors and 804 from out of town. She also compiles data on the number of tours and tour participants as well as inquiries by phone, email, and snail mail.
Newcomers
Mono Category, Silver ribbons went to Christina Brittain for "Born to Toil", Stan Lipski for "Top to Bottom", and Dale Dombrowski for "Water Lily". In the Color Print Category, Silver went to Christina Brittain for "Embrace this Day", and Sherry Kalczynski for "Immature Ibis". In the Mono Print Category Silver went to Madlyn Blom for "Parrot Portrait". There were also multiple winners with Bronze Ribbon scores, proving that we have a very talented and passionate group of photographers. Our next competition will be held March 14 at our regular club meeting in the Caper Room.
Photo continued from page 1. Catch The NEWS on the web at www.soco.news
Statement of Purpose
The Sun City Center Community Association serves the residents of Sun City Center by providing assistance for the elderly, assistance and essential services to tax exempt entities, and operates in lieu of a municipal government, thereby lessening the burdens of government (Hillsborough County, Florida).
List prepared from CA staff data. Report corrections, additions to CA at 633-3500. 12/17, 2022 thru 1/16, 2023 Local Adress Name Hometown State/Country Phone 210 Amesbury Circle Jens Junge Hamburg Germany813-545-5137 1512 Arrowhead Drive Dennis & Mary Ryan Dadeville AL 334-318-6921 1506 Bemtwood Drive Kristi Cheetham Dallas TX 832-928-1562 1031 Bluewater Drive David O'Neil Tyngsboro MA 617-633-7071 1426 Bluewater Drive Michael & Lori Norris Woodsboro MD 240-409-4536 318 Brockfield Drive Garth & Ann Tyszka Syracuse NY 315-727-1051 350 Caloosa Palms Court Michael & Tatia Doyle Pittsburgh PA 813-495-4988 1802 Columbine Place Maureen Jones Lynnfield MA 339-600-9019 1620 Council Drive Janet Trivette Winston Salem NC 603-955-6010 Melanie Orosz Kirkland OH 225 Courtyards Blvd. Apt. 208 Bradley Nye Atlanta GA 404-542-9670 233 Courtyards Blvd. Apt. 208 Linda Schuler St. Louis MO 813-335-8137 265 Courtyards Blvd. Apt. 104 Dorothy Guerrera Webster NY 813-625-6450 265 Courtyards Blvd. Apt. 112 Ilene Lent Taylor MI 813-634-6262 1014 Del Webb Blvd. E. Bruce & Arlene Sliger Atlanta GA 770-714-3336 1812 Del Webb Blvd. E. John & Janet Luttrell Shelbyville KY 502-321-9011 1531 Del Webb Blvd. W. Michael & Marsha Newman Beaver Dam KY 270-363-0471 1910 East View Drive Thomas & Sandra Butler Pittsburgh PA 717-514-7143 1415 Emerald Dunes Drive David D'addezio & Wyomissing PA 610-406-2670 Kellie Burke-D'addezio 2324 Emerald Lake Drive Debbie Welch Anoka MN 817-657-6606 301 Faircross Circle Ken McLaughlin Oshawa CA 905-244-2359
Fort Duquesna Drive Richard & Marguerite Burgoyne Holden ME 207-570-6606
Jacobson Circle Jason Judd/Tracey Ryan Norwalk CT 347-234-6744 1001 LaJolla Avenue Diane Alty Tampa FL 813-407-9561 1608 Monmouth Drive Klaus Kessler Cresskill NJ 813-213-1914 Nilda Macri New York City NY 1503 New Bedford Drive Donald & Cathy Kauffman Corpus Christi TX 719-459-2147
New Bedford Drive Joseph Stinnett/Michael Stinnett Louisville KY 813-213-3353
New Bedford Drive David Lemley Atlanta GA 404-606-0543
Norwich Circle Diane Panone Buffalo NY 727-742-8952
Ojai Avenue Lynn & Linda Adams Thompson OH 901-463-0526
Pebble Beach Blvd. N. Charles & Michelina Harding Clarkston MI 248-931-3125
Regal Manor Way Joseph Bernhardt Buffalo NY 941-243-1811 Michelle Andersen 706 Rutgers Place James & Marsha Ackermann Cuyahoga Falls OH 330-285-4272 1106 Signature Drive John Jaszewski/Maureen Frenette Arcadia WI 507-450-5622 1213 Simmons Way Ramona Martin Kansas City MO 816-507-3540 721 Tam O'Shanter Avenue Cheryl Lehrke Englewood FL 828-545-1908 711 Torrey Pines Avenue Louis & Elaine Ramirez Tampa FL 813-331-9292 1607 Weatherford Drive Philip & Sharon Hewson Brantford, Ontario Canada 813-213-1377
2 - CA The News of Sun City Center February 2023
648
1412
1806
2135
1201
803
1812
1035
President's Report
A Word From Your Newly-Elected Board Members
By Mike Lee
The recent election for the Community Association produced four winners, Debbie Caneen, who has been appointed as Corporate Secretary, Eric Porr, who leads the Long-Range Planning Committee, Carrie Blaylock, and Ron Matelski. These board members were given a chance to express their thoughts on the election and their vision for Sun City Center moving forward.
1
The News asked each winner four questions:
- What would you like to say to those who voted for you?
2 - What would you like to say to those who didn't vote for you?
3 - What would you like to see the board accomplish in 2023?
4 - What do you love about living in Sun City Center?
give me a chance. This year, I want the board to open up and enlist volunteers to participate in our community… and for the board to listen to the community and be more responsive. I love living in Sun City Center because I'm kind of a health nut. I grow my own food in the backyard… To have successful aging, you have to have a purpose. I have a lot of purposes. I'm on this board, and the Council on Aging… I love having seniors as my neighbors. I feel safe. There's a lot to do. I'm kind of sad that there's nothing to do at night, but that's coming. Jack's Shack is putting in a pub, and a brewhouse is coming to the center where Freddie's Pizza is located."
"I appreciate the votes and the support that I have… We hope to continue to reach out to the community and ask for their input on long range planning… That's my number one objective, to get a master plan in place for the community, a good plan for the future. Then, to take the capital fund, and apply those funds to the projects that the community wants. We're going to continue to reach out, to ask for their input... Be looking out for additional surveys and focus group sessions that we're going to have. That's really what I'm interested in getting accomplished this year, to give (our community) a good plan for the future… I love living in SCC because of the variety of people… It's amazing the talent we have here, and most of us are like-minded—we want to have fun, to enjoy ourselves, and have a good, safe community."
Monday Movies Rollins Theater
Second and Fourth Monday, 1 p.m.
Movies are normally shown on the second and fourth Monday of each month in the Rollins Theatre at 1 p.m. Movie attendees must present a current SCCCA ID Badge, a SCCCA Guest Card, or a Kings Point Gold Card to attend. Dates and time may be changed if necessary. Theater capacity is limited to 145 attendees per the Hillsborough County Fire Code.
February 13 • Ticket to Paradise
(1 hour, 44 minutes)
George Clooney and Julia Roberts team up as exes who find themselves on a shared mission: to stop their love-struck daughter from making the same mistake they once made.
Starring: George Clooney, Julia Roberts, Sean Lynch, Arielle Carver-O'Neill
Genre: Comedy, Romance Rating: PG-13, some strong language, brief suggestive material
February 27 • Top Gun Maverick (2 hours, 11 minutes)
After over 30 years as one of the Navy's top aviators, Pete "Maverick" Mitchell is where he belongs, pushing the envelope as a courageous test pilot and dodging advancement in rank that would ground him. Training a detachment of graduates for a special assignment, Maverick must confront the ghosts of his past and his deepest fears, culminating in a mission that demands the ultimate sacrifice from those who choose to fly it.
Starring: Tom Cruise, Jennifer Connelly, Miles Teller, Val Kilmer, Glen Powell
Genre: Action, Adventure, Thriller and Suspense
Rating: PG 13, some strong language, sequences of intense action
"I
I promise to do the best I can for the community. I will put the overall community's welfare first when making my decisions, even when I'm going against the popular vote. My door will always be open if anybody has an issue... This year, I would like to see the bylaws and articles of incorporation reviewed, and I'd like to see the facilities and amenities remodeled and bought back up to snuff, and get Rollins Theater decided and in shape. I really enjoy living here… I enjoy the craft clubs and the pool, how everyone is so friendly, outgoing, and willing to help each other. It's a real community with a small-town feel, and we need to preserve that."
"I'd like to thank people for their vote. It's been a challenging few years… There's been a lot of change in the community. We need more facilities, and we need more volunteers. Several volunteer organizations are short. With new people moving in, we need to acquaint them with our culture, our values, and help make them feel a part of this whole community… I would like the board to have a firm plan for what we'd like to do with our facilities for the future. Many of our facilities are at their maximum, and we need to expand our facilities. The building was voted down two years ago... We need to come up with a new plan to satisfy some of our current and future needs... I love the way the community pulls together. Neighbors look out for one another. This is a great community!"
ACKNOWLEDGEMENTS
CLUB/ORGANIZATION
Sun City Center Travel Club $5,000 Operations Fund
SCC Line Dancers Club $200 Hardship Fund
SC Line Dance Club
By Paula Lickfeldt
The SCLDC invites all SCCCA residents, Freedom Plaza, Aston Gardens and KP Gold Card members to join the club. Dancing is great exercise for both the body and the mind. The first class is free with all future classes costing $2 each. Become a member of the club and pay only $20 a year and take all of the classes that you want. The club meets on Tuesday at the Community Hall on South Pebble Beach and on Friday at the Atrium Building Dance Studio.
The Line Dance Club has five levels: Absolute Beginner, Beyond Beginner, Improver, Intermediate, and Advanced.
Classes and instructors are: Tuesday 5:15 p.m. Beyond Beginner with Donna Duce at the Community Hall, Tuesday 6:15 p.m. Beginner with Dee Palmer at Community Hall, Friday 2:15 p.m. Improver/Intermediate with Jan Ulics at the Atrium Building Dance Studio, and Friday 3:15 p.m. Beyond Beginner/ Improver with Mike Hanson and Lee Springer at the Atrium Building Dance Studio. Frank Hein retired from teaching after 12 years but he fills in when he is needed.
For more information about the Sun City Line Dance Club go "suncitycenter.org" and search "line dance club" under "activities."
February 2023 The News of Sun City Center CA - 3
AMOUNT APPLIED TO
want to thank everyone who voted for me and gave me their support…
CLUBS
NOTICE: Each community and club in Sun City Center and Kings Point has specific rules about membership and attendance. Unless specifically stated or posted, most venues, meetings and events hosted on the Community Association campus and in Kings Point require attendees to bring their SCC CA or KP ID or come with a resident member. When in doubt, contact the club in question - not the venue or association - prior to arrival. Thanks.
Sun City Center Information Office
By Phillip Sparacino
Sun City Center seems to have discovered the secret for welcoming newcomers and homeowners to the well-manicured country club setting. This became obvious to me when I stopped at the Information Office and was greeted by Janet, Vicki, and Margaret. Three ladies who went out of their way to welcome me but also to answer the many questions I had. They made me feel at home the minute I stepped inside. Janet, Vicki, and Margaret are true ambassadors for this over-55 community. They were not only knowledgeable about all activities, Vicki proceeded to take me on a tour of the facility. It's so refreshing as a stranger to be welcomed and made to feel special. What a great experience!
Organ Keyboard Club
Every Thursday at 10 Armstrong Room
Music is provided by the teacher for every student for the song to be taught that day. It is yours to keep for homework with your personal notes on it. Cost per lesson $3, annual dues $10. More info: "SCCOKC.org".
Cat Lovers Club of SCC "Cat Chat"
Thursday, February 9, from 1 to 2:30 p.m.
Trinity Baptist Church, 702 W. Del Webb Blvd. Guest speaker will be Bob Smith, Deputy Chief of the SCC Security Patrol. He will talk about the importance of microchipping our pets, and keeping the correct and current information on the chips with the microchip company. Mr. Smith will also inform us of the importance and proper use of leashes for dogs. Annual membership dues for 2023 will be accepted: $20 for single; $25 for couple/family. Non-members are also welcome to attend with a suggested monetary donation of $5. All proceeds to benefit the Cat Lovers Club of SCC. Info: info@catloversclub. org or "CatLloversClub.org".
SCC New England
Club
Annual Ham & Bean Dinner
Friday, February 17, doors open at 4 p.m.
Community Hall, 1910 S. Pebble Beach Blvd. Enjoy baked ham and a delicious assortment of sides, desserts, and drinks. There will be raffles and entertainment. Open to any SCC CA member once they join the New England Club at $5 per person. $19 per person for NEC Members for the dinner. Deadline for reservation is February 10, 2023. Tables of 8 max. Questions: Greg McKeown at 813-633-9922 or "sccnec.org".
Art Club Spring Luncheon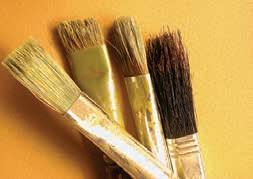 Monday, March 27, doors open at 11:15, lunch at noon
Atrium Building, Florida Room Hats Off to Spring. Be sure to wear your favorite Spring hat! This event is open to all SCCCA members, Kings Point gold card holders, and Freedom Plaza residents. The cost is $20 per person. Tickets may be purchased in the Art Club room located at 954 Cherry Hills Drive, SCC, on February 8, 15, 22, and March 1 and 8 from 1 to 3 p.m. Tickets may also be purchased by sending a check made payable to the Art Club in SCC for $20 per person with a SASE to Sharon Bakay 2206 W Del Webb Blvd., SCC, FL 33573 or to Debbie Scott 2325 E. Del Webb Blvd., SCC, FL 33573.
Ohio Club March Madness Party
March Madness is coming, and we want to celebrate it by suggesting that members wear any kind of sports apparel for their favorite team, school, or favorite sport! The idea is just to dress casually and just have fun. The club may even have some worthless prizes to award for the best or worst sports shirt or outfit.
Live music by Cyndi Burger. Fresh hot pizza, plus salad and a mini cheesecake. BYOB. The cost is $16 per member and $18 for guests. RSVP and mail check made out to the Ohio Club to 1406 Emerald Dunes, SCC, FL 33573, or drop in the Ohio Club drop box on the stoop. Info: "Jrottman@tampabay.rr.com".
SCC Audubon Spotlights Manatees
February 4, doors open at 9:15 a.m., presentation at 10.
Atrium, Florida Room
Manatees, those beloved aquatic mammals found in Florida springs, rivers and estuaries, will be the focus of the Sun City Center Audubon Club's meeting. Our guest speaker, Dr. James "Buddy" Powell, is executive director of the Clearwater Marine Aquarium Research Institute (CMARI). Dr. Powell will present on "Mermaids, Manatees, and Other Marine Life." Club members, as well as SCCCA members, Freedom Plaza residents, Aston Gardens residents, and Kings Point gold card holders. Info: Dennis at 570-814-2803.
Metaphysical Society
Having learned of the local Ruskin retreat center for Veterans; Military Service Members; First Responders; and Gold Star, Blue Star, and Silver Star families, the Metaphysical Society chose "My Warrior's Place," as their recent holiday charity outreach. At the Society's meeting on Wednesday, January 11, Society President Ken Wrasse and Charity Coordinator Holli Cantrell gifted founder Kelly Kowall, who graciously accepted $705, donated by both the Society and individual members.
Multi-Cultural Heritage Club Donates
to Samaritan Services
Samaritan Services, a 501(c)(3) charity, provides many support services needed by residents of Greater Sun City Center. We will transport ambulatory residents to medical appointments between 9 a.m. and 2 p.m. in Brandon, Bradenton and Tampa, with advance notice of 10 to 14 days. SCC Ride provides transportation for in-town appointments and shopping, from 9 a.m. to 3 p.m. Monday through Friday. Samaritan Services also coordinate the Meals on Wheels program, and provide Alzheimer's and Dementia respite care. For Samaritan Services information call 813-634-9283. For SCC Ride, call 813-633-6111.
The SCC Swim Dancers are celebrating their 40th Anniversary with four ladies twice that age swimming to Eighties Ladies. Original lyrics were written and recorded by Lynn Bentz, one of the eighties ladies. Lynn also choreographed this number. Joining Lynn are Rosemary Collins-Riley, Marianne Crowe, and Dottie Blanchard. These brave women admit to being eighty or maybe even a little older. Marianne explains "Swim dancers are unique. We love the water and turn hard work into fun." Please support these great ladies on March 4, 2023 at 2 p.m. in the Atrium Building's Lap Pool. Tickets are $5. and will be available at the kiosk starting February 20 from10 to noon on M-W-F. For further information call Sue Muise at 813-633-2479.
Stained Glass Club Art Show
Thursday, February 23, and Friday, February 24, from 9 to 2 p.m.
Atrium, Florida Room
Members, from beginners to experienced artisans will display soldered, fused and specialty pieces. Professional artists will have the challenging job of judging and selecting ribbon winners and the prestigious "Best of Show" award.
4 - CA February 2023
L to R: Donald Brooks (Multi-Cultural Heritage Club), John Mayoka (Samaritan Services).
You could win this panel at the FunFest raffle on March 11. In the photo: L to R: Denise Duperrault, Club President; Cindy Walker, Stained Glass Art Show Chairman; and Kay Bogart, Kiln Manager. Raffle tickets may be purchased at the club or the show.
Manatee by Monica Ross, CMARI
of Sun City Center & South County
Sun City Center Celebrates 60 Years
By Bob Sanchez
About 230 people attended two sessions of the 60th birthday party of Sun City Center in Community Hall on December 30. Residents enjoyed watching "The Story of Sun City Center," a video compilation of slides created by historian John Bowker.
The 45-minute video expanded on John Bowker's original slide
show. It includes fascinating information about our community's founder, Del Webb, and how he came to choose this location to build his third retirement community. It then takes us through 1962 up to the first birthday party.
Then as happened at the first birthday party six decades ago, residents celebrated with a giant
KP Music Makers Love Making Music
birthday cake. History Society president Susan Muise said that the Tampa Mayor Julian Lane and "Hi, Neighbor!" Club president Mary Shelton had cut the first piece of cake back in 1963. This year "Hi, Neighbor!" chair Janet Ditmore and Honorary Mayor Bob Sullivan cut the cake.
The History Society feels strongly
that Sun City Center is a most unique community, and we want to share just how special it is with all our residents. We are dedicated to the preservation and presentation of records and artifacts that chronicle this very special history.
For more info. about the History Society, call 813-633-3038 or email: scchistorysoc@gmail.com
By Andrea L.T. Peterson
If you love making music—or if you just enjoy listening to a group jam—you're invited to join the KP Music Makers any (or every) Saturday at the Kings Point North Clubhouse from 9 a.m. to 1 p.m.
I dropped in on the group recently and found about a dozen members playing guitars and keyboards and singing together. Lyrics were shown on a screen for those who didn't know them. The group plays a range of music. While I was there
they played some older favorites including "Chains," "Your Song," and "Mr. Bojangles."
I had a chance to briefly speak with Music Makers member Lucy Malacos who told me how the group got started. "I was at Karaoke one night and one of the Knott brothers asked me if I would put something on Facebook asking if anyone wanted to jam."
Once the word was out, the group grew quickly. Now, a healthy number of Music Makers gather every Saturday. Even though she doesn't play an instrument, Lucy says she enjoys being part of the group.
"I like listening to live music, and sometimes I sing along."
If you like to play, to sing, or just listen to good, live music, come check out the Music Makers this, or any other, Saturday, in the Kings Point North Clubhouse, 9 to 1.
CA Board Making Community Connections
Ron Clark, newly installed President of the Board of Sun City Center Community Association, and Debbie Caneen, new to the Board as Corporate Secretary, met with Chief Mike Bardell of the Sun City Center Emergency Squad.
"The CA Board will be focused on strengthening connections with our community resources and ensuring our members are well informed about the services they provide," said Clark.
The purpose of the meeting was to review with Chief Bardell and plan opportunities for education regarding emergency response and resources for our residents. Chief Bardell is now working to host CA employees for training with automated external defibrillator (AED) and Basic Life Support (BLS) updates.
"I want to be a resource
to the community and am inspired by my many volunteers here at the Squad to provide education in order to first prevent emergencies wherever possible." Said Chief Bardell.
"I'm looking forward to reconnecting with all of our community resources. We are more powerful when supporting each other." said Caneen.
Plans are being made to have Chief Bardell speak at the CA Membership meeting on March 22. We hope to provide interesting topics at each Membership meeting to increase attendance. Many are not aware that the Squad services are free, they offer a lending option for walkers,
NONPROFIT ORG US POSTAGE PAID MANASOTA FL PERMIT NO 157 ECRWSS ******ECRWSSEDDM****** Postal Customer Sun City Center FL 33573 Scan the code with your smartphone to find us online. www.soco.news News Line: 813.938.7441 • Ad Line: 813.938.8721 • www.soco.news • February 2023
wheelchairs, etc., to Sun City Center residents, provide blood pressure screenings and many other services.
John Bowker, Society Historian; Rusty Seiden, Society Archivist; Janet Ditmore, 2022 "Hi, Neighbor!" chair. Bob Sullivan, Society Honorary SCC Mayor; Dianne Baker and Sherry Kalczynski, Society members. Back row: Society members Ron Matelski, David Lemley, Bob Lochte, Society Chair Susan Muise, and Dee Kelly.
Folks who helped celebrate SCC's first birthday included "Hi, Neighbor!" Club President Mary Shelton, Tampa Mayor Julian Lane, and Stan Clark, Del Webb's Activities Manager.
The Editor's Corner
Festival February
By E. Adam Porter Editor, News of SCC & South County
While, for me, Christmas remains the "most wonderful time of the year," the season we're about to enter is a close second. Central Florida is preparing for a nonstop, two-month run of the sort of entertainment that brings out the kid in all of us, the kind of experiences that should come equipped with comfortable walking shoes, a willingness to try new things, an adventurous appetite… and probably some Pepcid. A span of weeks dominated by cool, sunny mornings and clear days when the carnivals and circuses roll into town and set up shop, inviting one and all to witness eye-popping spectacle and indulge in deep-fried goodies that taste like a trip back in time.
Call it "Festival Season," about 10 weeks that begin in early February and stretch all the way to April Fool's Day. The weather is top shelf, as if custom-ordered by the Chamber of Commerce, and the lineup of entertainment is never better. There are fun day trips to be found in every direction: eclectic live acts offering everything from trapeze artistry to fire juggling, deathdefying feats, fun rides, and delicious treats to delight any palette. Here are just a few…
Florida State Fair
The Florida State Fair is back and better than ever. Kicking off on February 9 and running through February 20, there is more fun to be found at the Fair this year than you can manage in one trip. Which is exactly what our travel reporter, Kai Rambow, suggests in his column in this issue. Be sure to give it a read to help plan your visits, and, for more information about the Florida State Fair, check out their website at "floridastatefair.com".
Circus Sarasota If you prefer your seasonal
entertainment to be climate controlled, you can run away to the circus in Sarasota this month. The renowned Circus Arts Conservatory presents Circus Sarasota under the Big Top at Nathan Benderson Park from February 10 through March 5. Enjoy internationally-acclaimed acts demonstrating the best of the traditional circus arts. The News crew attended the show together a few years back, and we're still talking about the incredible acrobatics and fun entertainment. Circus Sarasota is celebrating 25 years this season, so expect something extra special. 5851 Nathan Benderson Circle in Sarasota, 34235. Tickets and info at "circusarts.org".
Bay Area Renaissance Festival
After struggling through Covid postponements and a change of venue (to a better location, in my opinion), the Bay Area Renaissance Festival has found its footing and is preparing for another exciting year transporting guests back in time to the days of armored knights, chivalry, magic, and mystery. Enjoy a variety of live music and signature entertainment running weekends beginning February 18 and going through April 2. For more information including tickets and themed weekends, check out "bayarearenfest.com".
Florida Strawberry Festival
Join all of Central Florida having a grand time celebrating the star of Florida's official state dessert, strawberry shortcake (yes, it's really official, as of last July). Rides, games, food, fun, and, as always, a stellar lineup of live entertainment, await thrill seekers in Plant City. The theme this year is "We Have a Winner," and you'll certainly feel like a winner when you're ladling out a mountain of sugary berries over tasty shortcake... or switch it up and slather the berry goodness on funnel cake or an elephant ear or a homemade Amish donut. The Strawberry Festival runs March 2 through 12. Learn more at "flstrawberryfestival. com".
Goodson
Farms Market
For a taste of Festival Season right down the road, cruise over to Goodson Farms Strawberry Market. Enjoy fresh strawberry shortcake and other goodies, as well as shakes, sandwiches,
fruits, veggies, and flats of berries you can take home and share with your friends. 12405 CR- 672, Wimauma, FL 33598. Check them out on Facebook at "facebook. com/GoodsonFarms".
Whatever you choose to do, whether you travel and feed the
kid in you, or you stay close to home and take advantage of all the local events happening in SCC & South County, take some time to enjoy the beautiful weather and all the fun there is to be found in Festival Season. Hope to see you out there!
of SCC & South County
Is a publication of NOKPmedia PO Box 6212, Sun City Center, FL 33573-6212 News Line: 813.938.7441 • Ad Line: 813.938.8721
Submission Deadline: 15th of the month prior to publication.
ADVERTISING: Neither NOKPmedia, nor its representatives or publications are liable for errors in advertising. THE NEWS does not endorse and cannot verify the accuracy of claims or representations made by advertisers who are solely responsible for advertisement contents.
SUBMISSIONS: THE NEWS is proud to be the ONLY print media publication distributed to EVERY home and business in Greater Sun City Center, as well as several nearby communities in South Hillsborough County. We are dedicated to providing you a local paper with a "hometown" feel. Submissions we accept include: community events or business news, club or group announcements, stories and poems, as well as your favorite joke, song, photo, artwork, or travel story.
NOKP Media (Publisher) reserves the right to edit or otherwise refuse all submissions. Neither the publisher nor the editor assume any responsibility for the return of submitted items. Mailed submissions can ONLY be returned if a correctly sized SASE is included with the submission.
Basic paragraph format required for all submissions. Submissions including ALL CAPS, multiple colors, and other 'flyer-type' formatting will not be considered for publication.
Email submissions are preferred. Submit stories and photos to "editor@soco. news". Place the content in the body of the email and attach pictures in .jpeg or .png format. Submissions may be submitted via the SUBMISSIONS link at www. soco.news
Mailed submissions should be sent to: The News of Sun City Center & South County C/O NOKPmedia PO Box 6212
Sun City Center, FL 33573-6212.
LETTERS: The News of Sun City Center & South County will not publish any political, proselytizing, or complaint letters. We will consider "thank you" notes for good service directed toward local people, organizations, or businesses.
DECLARATION: No part of this publication may be reproduced without the express written consent of NOKPmedia. All editorial copy is strictly the opinion of the author and does not necessarily reflect the opinion of this publication, its officers or employees, or the Sun City Center Community Association.
E. Adam Porter Editor in Chief 813.938.7441 editor@soco.news
John Wolf Advertising 813.938.8721 newsofsccads@gmail.com
Kai Rambow Reporter krambow@soco.news
L.T. Peterson Reporter apeterson@soco.news
bsanchez@soco.news
2 The News February 2023
Paula Lickfeldt Reporter plickfeldt@soco.news
Ilona Merritt Reporter imerritt@soco.news
Mike Lee Reporter mlee@soco.news
Andrea
Bob Sanchez Reporter
Contributors: Frank Kepley, Garry Higgins, Bob Monahan, Peggy Burgess, Tiffany Rivers, Debbie Caneen, John Lampkin, Cathy Meyerhoff, and Ron Clark. (CA President).
Nancy Jean Design and Layout art@soco.news
Dr. Priya Reddy, MD, FACR Board Certified Rheumatologist WWW.SWFLRHEUM.COM 813-672-2243 Accepting New Patients most insurance accepted ON SITE: • Infusion • Lab • Ultrasound Specializing in treatment of: • Joint Pain • Osteoarthritis • Gout • Osteoporosis • Lupus • Psoriatic Arthritis • Rheumatoid Arthritis • Bone & Autoimmune Diseases
4002 Sun City Center Blvd Ste: 101 • Sun City Center FL 33573
Southwest Florida Rheumatology
O LTORS® for REALTORS® in Sun City Center. 775 Cortaro Drive, Sun City Center, FL 33573 (813) 566-2434 info@fl1stchoice.com Kings Point - Homes For Sale Sun City Center - Homes For Sale 1906 CANTERBURY LN, #14 1,232 SqFt | 2/2/1 Parking | $175,000 202 BEDFORD TRAIL Unit #104 1,188 SqFt | 2/2/1 Parking | $154,900 Florida's 1st Choice Realty wishes to express its gratitude to the residents of Sun City Center & Kings Point for trusting us to help you buy and sell almost 250 homes in 2022 It is our honor and privilege to assist seniors and veterans with their real estate needs. We offer free notary services to Sun City Center residents in our office Please call 813-566-2434 for an appointment A professional built your home; hire a professional to sell it. There is a tremendous amount at stake! Trust the experience, know-how, and proven track record of Florida's 1st Choice Realty Sun City Center's #1 real estate brokerage H a p p y V a l e n t i n e ' s D a y T h e M o n t h o f L o v e & F r i e n d s h i p 415 NOBLE FAIRE DR 2,299 SqFt | 3/2/2 Car G | $435,000 1607 Dower Way 1,756 SqFt |2/2/2 Car Spaces | $299,900 402 DORCHESTER PLACE Unit #38 960 SqFt | 2/2/1 Parking | $149,900 1707 TREMONT COURT 2,524 SqFt | 2/2/2 Car G | $416,900 2235 GREENHAVEN DRIVE Unit #364 920 SqFt | 1/1/1 Parking | $174,500 2436 NOTTINGHAM GREENS DR, #89 1,997 SqFt | 2/2/2 Car G | $347,500 2104 HARRINGAY STREET Unit# 450 1,600 SqFt | 2/2/1 Car G | $215,000 2247 GRENADIER DR, #155 928 SqFt | 1/1/1 Parking | $165,000 1001 HACIENDA DRIVE 1,996 SqFt | 2/2/1 Car G | $284,900 405 BLACKHAWK CIR 2,135 SqFt | 2/2/2 Car G | $533,900 If you purchased your home last year (2022) Remember to apply for Homestead Tax Exemption BEFORE March 1st! Renae Allison Branch Manager 813-221-8956 769 Cortaro Dr, Sun City Center rallison@allintitlegroup.com STOP BY & SAY STOP BY & SAY Michelle Piccari Your Local Mortgage Specialist Call or Text (407) 342-9195 Apply Online: CallEquity.com/Micelle-Piccari Purchase Options First-Time Homebuyer Programs USDA/VA Loans = No Down Payment Second Homes/Investment Properties Refinance Options Reduce your Rate/Term Drop Mortgage Insurance Cash-Out for Remodeling, Vacation, Pay off debt FHA, USDA, VA, Conventional Loans FHA, USDA, VA, Conventional Loans EQUAL HOUSING OPPORTUNITY Equity Resources, Inc. 110 W Reynolds St Ste 106 Plant City, FL 33563 * NMLS 1579/350484 FL MLDB11739 Certain Restrictions Apply, Call For Details Photo taken at our day of service Blue Day Good Samaritan August 13th, 2022 1209 EASTLOCH COURT Unit #7 2,100 SqFt | 2/2/2 Car G | $288,000 2044 SIFIELD GREENS WAY Unit #22 1,814 SqFt | 2/2/2 Car G | $350,000 2010 EL RANCHO DR 2,078 SqFt |2/2/2 Car Spaces | $397,500
Center 4Life Learning
This fun, non-accredited adult education outreach program that serves the entire community. The classes are designed to inform, entertain, and inspire with its wide curriculum. The 2023 spring semester begins February 13 at the United Methodist Church of Sun City Center. Visit our website at "sccumc.com/4lifelearning" for more information and register online for classes and trips. The Center 4Life Learning office is open for registration, Monday through Friday, 8:30 a.m. to 12:30 p.m. Life is an adventure. Come join the fun. Signup today. 1971 Haverford Avenue. For more information, call 813-634-8607 or email "center4life@sccumc.com".
Kindred Spirits February Meeting
February 2, at 3:30 p.m.
Kings Point Banquet Room
Hey Ladies! As life changes, we often find ourselves missing a companion to be active with. Are you tired of going to restaurants, movies, and events alone or maybe not going at all? We have the solution. It's the Kindred Spirits Club! Come meet other women to enjoy life with and build friendships. Our February meeting is a potluck. Bring a dish to share but only finger foods. If new, bring your appetite only! If you are coming through the gate just let the guard know you are there for Kindred Spirits. If you have any questions, reach out to Michelle Mason, 813-492-8920 or "mmason@seniorsinservice.org".
Pretty Red 1969 Camaro is Roamin' Oldies Top Pick
A potent and pretty bright red 1969 Chevrolet Camaro SS shown by new owner Charles Boyd of Valrico is the Roamin' Oldies Car Club's cruiser of the month. It's powered by Chevy's renowned 327 cubic-inch V8 engine, backed by a four-speed transmission and fitted with power steering and disc brakes. Charles, who restores cars as a hobby with son, Ryan, said, "I've always loved Camaros, and we've been looking for one. This is the cleanest one I've seen, so here it is."
The Roamin' Oldies host a cruise-in from 1 to 4 p.m. the first Sunday of every month, with a rain date the following Sunday, at the Mira Bay Village Shopping Center on US-41 in Apollo Beach. For
International Forum: "Russia Fractures Global Gas Trade" February 10, from 9:30 to 11:30 a.m.
Atrium, Florida Room
All residents of SCCCA and Kings Point gold pass holders are welcome. Robert Price, resident of Sun City Center and owner of International Risk Strategies, will discuss the traumatic impact of Russia's disruption of the global gas market in response to sanctions on Russia and military support provided to Ukraine by European countries and the U.S.
Save SCC Group to Hold Golf Outing
Saturday, February 25, shotgun start at 8:30 a.m.
With a theme of "Let's Par Tee," the Save Sun City Center (Save SCC) group will hold its Inaugural Golf Scramble event at the Sandpiper Golf Club. Golfers of all skill levels are invited to participate in the fun, 18-hole scramble format that emphasizes a team competition instead of individual ability. In addition to the scramble, a putting contest will be held along with a most accurate drive and closest to the pin contests. Awards and a lunch buffet at nearby Club Renaissance will conclude the event.
Those wishing to participate in the Inaugural Golf Scramble, can contact Doug "Coach" Starewicz, co-chairperson for the tournament, at 219-242-2364. Businesses interested in becoming a sponsor, can also contact Starewicz. More information on the scramble is also available on the organization's website at savescc. org.
•
Rotary Thanksgiving Meal Distribution
The Sun City Center Rotary Club hand delivered 80 full Thanksgiving meals to individuals and families in Wimauma on Thanksgiving morning. Deliveries were organized through
813957-6482.
•
•
•
4 The News February 2023 COMMUNITY Community continued on page 6. We Welcome Selina J. Lin, M.D. Dr. Lin is now accepting new patients! 813-633-3065 CoastalEye.com 1515 Sun City Center Plaza
is pleased to welcome
with expertise in:
Coastal Eye Institute
Dr. Selina Lin to our Sun City Center office. Dr. Lin is a Board-Certified Ophthalmologist and Fellowship-Trained Retina Specialist
Degeneration
Macular
Eye Care
Diabetic
Flashes & Floaters
Surgery of the
Laser
Retina
long-time local ministers Bill and Dora Cruz. The event was organized by club member Steve Overton. The SCC Rotary Club meets each Tuesday for lunch at Freedom Fairways. For more information visit its Facebook page at "facebook.com/RotarySCC" or call Connie (membership) at
This bright red 1969 Camaro shown by Charles Boyd of Valrico is the Roamin' Oldies Car Club January cruiser of the month.
This emergency department is part of
This is not an
care center. Its services and care are billed at hospital emergency department rates. Physicians are on the medical staff of Manatee Memorial Hospital, but, with limited exceptions, are independent practitioners who are not employees or agents of Manatee Memorial Hospital. The hospital shall not be liable for actions or treatments provided by physicians. For language assistance, disability accommodations and the nondiscrimination notice, visit our website. 231298158-1359490 12/22 ER at Sun City Center, an Extension of Manatee Memorial Hospital, is a full-service emergency department that provides care to those in need 24 hours a day, 7 days a week. Our new facility is located at 16504 S. U.S. 301, Wimauma, FL 33598, adjacent to Walmart ® ER at Sun City Center features: • Care for all ages • On-site physician 24/7 • Total of 10 treatment areas including 3 rapid medical exam spaces • Full-service laboratory, X-ray, CT, and ultrasound manateememorial.com Now Open
Manatee Memorial Hospital.
urgent
Lenten Fish Fry Returns
Starts Friday, February 24, and every Friday through March 31, from 3:30 to 6:30 p.m. at the Conesa Center at the corner of Sun City Center Blvd. (SR-674) and Valley Forge across from the Kings Point Entrance. Enjoy beer-battered fried pollock filets, hush puppies, coleslaw, coffee, iced tea, and an ice cream cup for dessert. No peanut oil. Vegetable oil instead. Cost $13 per person, carry-out available.
Healthy Living For Your Brain & Body
A Health Ministry event with the Alzheimer's Association
Thursday, February 16, at 11 a.m.
SCC United Methodist, 1971 Haverford Ave. Guest speaker will be Lisa Walts, MSW, CDP, Alzheimer's Association Community Educator. Join us to learn about research in the areas of diet and nutrition, exercise, cognitive activity, and social engagement. RSVP to 813-634-2539.
Galaxy Bridge
Luncheon
February 2
UMC of SCC, 1971 Haverford Ave. Members will meet at 11 and lunch will be served at 11:30 a.m. The lunch price is $18. For reservations or cancellations, call Kathie at 410-879-1112 or Annetta at 813-633-3277. This group is open to all women of Sun City Center, Freedom Plaza, and Kings Point gold card members who are interested in bridge.
Feline Folks Jewelry Sale Fundraiser
Thursday, February 16, from 11 to 2 p.m.
Kings Point North Clubhouse Banquet Room
Entry is a donation of a piece of jewelry or $5. The items for sale start at $3. Payment will be accepted by cash, check, and credit card. Feline Folks is happy to welcome everyone in the Sun City Center, Ruskin, Wimauma area to this fun event. 100% of the proceeds go to the care and feeding of the community cats. Info: "info@felinefolks.us".
With Hearts of Giving for Residents at Inspired Living
The staff at Inspired Living want to thank members of the SCC Woman's Club for the donation of the six crocheted lap blankets, numerous fiddle mats and 68+ Christmas cards for our Memory Care residents. "We appreciate your talents. time, and kindness this holiday season." Inspired Living which is located on SR674 in Ruskin, opened in 2017. It is a standalone facility, devoted exclusively to memory care residents.
Jordan and Cîrciumaru Present Piano Concert
Sunday, February 19, at 3 p.m.
SCC United Methodist, 1971 Haverford Ave. Worship Arts Director Jeff Jordan and Organist Teodora Mitze-Cîrciumaru will present Mozart's "Sonata in D Major," Debussy's "Petite Suite" and Brahms' "Hungarian Dance #6." Two-piano pieces will include Ravel's "Pavane Pour une Infante Défunte," Gershwin's "Embraceable You" and Rodgers' and Hart's "Blue Moon." This concert promises to deliver some beautiful music for your Sunday afternoon. $10 at the door.
Donation Drive for the Mary Petro Fund
By the Daughters of American Revolution
Our December meeting was held at Aston Gardens where we were served a delicious luncheon and entertained by Fletcher Organ Studios. We enjoyed our Christmas Carols, a Sing-along and trivia challenge. Thank you Roberta Fismer, the room was beautifully decorated. We even had a visit from Mrs. St. Nick, well played by Regent Kay! Many thanks to the Aston Garden Staff and everyone that helped make this a great success. Our donation drive for our local Mary Petro Program for Food and Medicine Program was also a great success.
SCC Republican Club Meeting
Tuesday, February 28, social time at 1:30, meeting at 2 p.m. St. Andrew Presbyterian, 1239 W. Del Webb Blvd. Meeting agenda includes the annual election of club officers. Enter the building from the rear, away from the street. All Republicans and like-minded voters are invited to attend and membership is available for those who wish to become members.
Hand Only CPR Course
Thursday, February 16, at 10 a.m.
Conesa Center, 702 Valley Forge Blvd.
The Health Ministry at Prince of Peace Catholic Church in cooperation with Hillsborough County Fire and Rescue is offering a FREE Hands Only CPR course. We will also be demonstrating how to use the AED defibrillator. Come learn how to save a life. If you have already taken the course, come back for a refresher! Registration required via "www.popcc.org/cpr-workshop". Last day to register is Monday, February 13. Limited to 30 attendees.
Eagle Audubon Society
Discover Florida's Sandhill Cranes Monday, February 20, doors open at 1 p.m.
St. Andrew Presbyterian, 1239 West Del Webb Blvd. Barbara Walker from Moccasin Lake Nature Park will share her knowledge of Florida's Sandhill Cranes including population, life cycles and sensitive habitats. Their numbers have declined by 37.5% since 1997, and they are on the threatened species list. Learn about this well-loved species. Eagle Audubon meetings are free and the public is invited. "Eagleaudubonflorida.org" Or "Facebook.com/ eagle1984".
South Bay Genealogical Society
Tuesday, February 21, at 10:30 a.m.
UMC Life Enrichment Center, 1971 Haverford Ave. Round Table Discussion, followed by a sit-down luncheon at noon, and then the presentation by our Guest Speaker at 1 p.m. Our speaker will be Paula Smith who will be presenting "Paul Milton, Where did you go? A Case Study." The cost is $18 per person for the meal and the presentation. For reservations and meal choice, call Dianna at 864-607-1330. Make your check payable to SBGS, and mail it to South Bay Genealogical Society, PO Box 5202, Sun City Center, FL 33571 Your check must be received by February 9.
Art Club Fashion Show Luncheon
Valentine's Day, February 14, doors open at 10:30 a.m. Community Hall, 1910 S. Pebble Beach Blvd. Janet Carr, of Accessories and More, will be showing designer apparel, beautiful jewelry, gorgeous handbags and more, which will be available to purchase the same day. Doors will open at 10:30 for early shopping, lunch will be served at noon followed by the fashion show. Following the fashion show, Janet will stay until 3 p.m. for more shopping. Tickets are $25 and will be sold in the atrium kiosk of the SCC campus February 1, 3, 6 and 8 from 10 until noon, or contact Anne Morton by text, 941-302-0803. Tickets must be purchased in advance as they will not be available at the door the day of the event.
Daughters of the American Revolution Invitational Luncheon
Wednesday, February 15,
Aston Gardens, 1311 Aston Gardens Ct.
First Vice Regent Cindy Addison will be our guest and speaking on, "All About Insignia". The cost of the luncheon is $24, with tip included. Please make checks payable to CGMB and send by February 6, 2023 to: Gretchen Chapman, P O Box 6343, Sun City Center, FL 33573. More info: Kay Adkins, "mujerdragona@yahoo. com" or 813-230-7378. All DAR members and their guests are invited.
6 The News February 2023 Community continued
page 4. Driveways • Walkways • Pool Decks • Patios • Lanais • Over 30 Years Experience • Licensed & Insured Schedule your FREE Estimate today 813-685-3900 RockStonePavers.com Community continued on page 7.
from
Marily Santiago, Administrative Assistant, and Shawna Wainright, SCC Woman's Club.
Preparations Begin For Crime Prevention Workshop
Preparations are underway for the Fourth Annual Crime Prevention Workshop jointly sponsored by The Men's Club of Sun City Center, the Hillsborough County Sheriff's Office, and the Community Foundation of Tampa Bay. This year's event, entitled "Preventing Crime Against Seniors," will be held on the morning of March 9, 2023, at Community Hall, 1019 South Pebble Beach Blvd. Doors open at 9 a.m. For more information about the event, visit the Men's Club's website at www.sccmensclub.org and click on the link marked "Consumer Protection."
Methodist Breakaway Respite Ministry and Rotary Work Together
The SCC Rotary Club partnered with the SCC United Methodist Church to provide individual bags of daily supplies to support two charities: the Mary & Martha House and ECHO. The Methodist Breakaway Respite Ministry with their church members put together bags containing daily toiletries. Rotary happily accepted their generosity, combined it with other donations, and delivered the bags to the grateful recipients. The SCC Rotary Club meets each Tuesday for lunch with a topical speaker at Freedom Fairways. For more information visit its Facebook page at "facebook.com./ RotarySCC" or call Connie at 813-957-6482.
Can Tabs Donation for Shriners Hospitals
Mrs. Vera Baker of Ruskin donated 69 pounds of aluminum can tabs to the Sun City Shrine Club. Accepting them are on the left, SCC Shrine Club President Noble Bob Jenkins and Noble George Banes. Vera has been collecting tabs for the Shriners for 15 years and has received a thank you letter from the Director of Development from the Shriner Children's Hospital in Tampa. Vera is very grateful for the Calvary Lutheran Church, Calvary Angel Attic, Calvary Community Cupboard, Riverview Moose Lodge, and so many of her friends for all their help! The Sun City Shrine Club will take the can tabs to a recycling facility and the money received will be donated to Shriners Healthcare for Children, Florida, on behalf of Ms. Baker.
Crafters & Artists Wanted for Spring Art & Craft Fair
Saturday, April 1, from 10 to 2 p.m.
Crafters & artists are wanted for the annual Art & Craft Fair to be held at St. Andrew Presbyterian Church 1239 Del Webb Blvd. W. Guests will come for shopping and good food. For more info or a vendor application, call 813-634-1252 or email Nancy Metcalf at "nmetcalf1@tampabay.rr.com".
Blankets Created for Created Tampa Victim Services
Bonnie Doll, Victim Services Chair for Campaign Against Human Trafficking in the SouthShore area receives handmade blankets from SCC Woman's Club members Norma Ebner and Shawna Wainright. These colorful and warm blankets will be donated to 'Created Tampa', a nonprofit group that is committed to the restoration of vulnerable women involved in the sex industry.
Refashioning Your Denim
Did you know that the average American throws away approximately 70 pounds of clothing and other textiles each year? TreeHugger.com reports that it requires about 1,800 gallons of water just to grow enough cotton to produce one pair. There is so much textile waste which is ending up in landfills. It's part of why keeping denim out of landfills is a priority for some companies.
Your old pair of jeans can regain new life by recycling, upcycling, and refashioning. Shawna Wainright of SCC used her imagination to sew five fresh ideas by using two denim legs, and two pockets. Items include: a plastic bag holder, remote control holder, coin pocket with Velcro enclosure, baby bib, and wine bottle holder.
February 2023 The News 7 Community continued from page 6. MEMBER WEST FLORIDA ® John Moore Flooring 42Years in the Flooring Trade • FamilyOwned andOperated 813-633-7116 www.JohnMooreFloorCovering.com 1629 Sun City Center Plaza (Near SCC Post Office) Visit Our 5000 sq. ft. Showroom • Hardwood • Laminate • Vinyl Plank • Carpet • Tile • Commercial Flooring Products such as Carpet Tile or Broadloom We Sell and Install JohnMooreFlooring Sun City Center's Oldest & Most Trusted Flooring Dealer • Golf Cart Accessible • Family Owned & Operated
Norma Ebner, Shawna Wainright and Bonnie Doll.
A Casual, Comfy Dining Experience
Looking for casual dining in a
Try the Lazy Gator, located at 102 W. Shell Point Rd, in Ruskin. The beachy, nautical decor is fun to peruse, and the menu offers a selection of tasty entrees. The Mahi sandwich on brioche bun was a bit too heavily seasoned for my taste, but it was good. And the peel and eat shrimp was--well, it was peel and eat!
Our server, Lacey, was very pleasant and attentive. We dined in. Outside is the bar and plenty of seating. There is also live music outside.
You're Invited:
To Join The News Team!
Do you love the SCC or KP lifestyle? Are you proud of your community, your neighborhood, and your local organization? Are you interested in being one of the first to know about local clubs and events? To have the inside scoop about what's happening in the community? You might love being on The News team! Whether your interests lie in community news, creative arts, performing arts, sports, or other hobbies – we are looking for folks to help us tell those stories. Why not have some fun and make an impact on your community with the best NEWS team around. If you're interested, email our editor, Adam Porter, at "editor@ soco.news". Put "Join the News" in the subject line.
8 The News February 2023 Your new home and lifestyle await at Sun City Center's new gated enclave, The Preserve at La Paloma by Mattamy Homes. Discover all of this and more: • Single-family or attached villa designs • Select homes with beautiful golf course views • Fun-filled amenities opening this month including a cozy clubhouse, resort-style pool, pickleball court and more • A convenient location just a golf cart drive away from Sun City Center lifestyle adventures Visit MattamyHomes.com or see a Mattamy New Home Counselor for further details and important legal disclaimers. This is not an offer in states where registration is required. Void where prohibited by law. Prices, specifications, terms, conditions, offers, homesite and plan availability are subject to change or revocation without prior notice or obligation. Pursuant to the Fair Housing Act, this housing is intended for occupancy by at least one person 55 years of age or older per home, although the occupants of a limited number of the homes may be younger. Within this limited number, one member of the household must be 45 years or older with no one in permanent residence under 18 years of age. Photographs and videos are solely for illustrative purposes and should never be relied upon. Mattamy Homes reserves the right to make changes at any time without notice. Offers are limited to individuals that purchase their home directly from Mattamy Homes. *Valid on new home contracts entered between 11/30/2022 – 12/30/2022 on all eligible Homes that close on or before 5/31/2023 ("Promotion Period"). The savings amount varies by floor plan, lot premium, options of home and availability. For eligibility, Qualified Buyer must (1) pre-apply with Mattamy Home Funding, LLC. ("Affiliated Lender") by visiting www.mattamyhf.com/ApplyOnline, prior to submitting offer to qualify for the Promotion; (2) utilize the services of Closing Agent selected only by Seller and finance with Affiliated Lender; and (3) satisfy all other closing date and eligibility criteria (each, an "Eligible Home"). Seller reserves the right to modify the Promotion's terms and/or Promotion at any time prior to contract. Buyer is not required to finance through Affiliated Lender and/or to use such Closing Agent selected by Seller to purchase a home; however, Buyer must use both the Closing Agent selected by Seller and finance through Affiliated Lender to receive the Promotion. Maximum seller contributions apply. Offers may not be redeemed for cash or equivalent. Offers and promotions good while supplies last. Exclusions and limitations apply, see Mattamy Homes New Home Counselor for details. Additional terms apply. Not valid on contract re-writes, transfers or for buyers who have had a previous contract with Mattamy Homes canceled for any reason. Not to be combined with any other offer or promotion, except as otherwise expressly set forth above or in an Incentive Addendum to the Purchase Agreement. Other restrictions may apply. Mattamy Home Funding, LLC, NMLS #64022, 495 N Keller Rd., Ste 550A, Maitland, FL 32751, Licensed locations: FL #MLD834 www.nmlsconsumeraccess.org. Rates and terms are subject to change without notice. Contact a Mattamy Home Funding LLC Loan Officer for financing details, or a Mattamy Homes New Home Counselor for home purchase details. Copyright © 2022 Mattamy Homes. Mattamy Homes, the Mattamy logo are U.S. registered service marks or service marks of Mattamy Homes and/or its subsidiaries. E. & O.E. CGC1524054 New award-winning model homes open daily Located at Upper Creek Drive at La Paloma Drive, Sun City Center, FL 33573 To schedule a tour or for more information, call 813-592-3881 or visit
mattamyhomes.com Discover a limitless lifestyle Lifestyle in a gated, low-maintenance enclave of only 104 homes Move-in ready homes are available now! Ask about special savings and financing incentives that are available*.
By Andrea L.T. Peterson
whimsical setting?
PERFORMINGARTS
Adopt a Song with The Women's Chorus
This year, The Women's Chorus began a new fundraising project called "Adopt a Song" and they are extending an invitation to each of you to participate. When you choose to adopt a song that is included in our spring program, a special sticker will be placed on each copy of that song in our music library identifying you as the adopter. In addition, your name and your special memory will be listed in any concert program where the song is performed. Your donation of $50 will help defray the cost of buying new music. The chorus hopes you will choose to become part of our concerts in this very special way.
Songs that you may choose to adopt for the spring concert include Cheek to Cheek, As Time Goes By, Love Is a Many Splendored Thing, Moon River, Can't Help Falling in Love, Nine to Five, What a Wonderful World, The Wind Beneath My Wings, Unchained Melody, My Heart Will Go On, Over the Rainbow, Mister Sandman, Sister Act Medley, and Joyful, Joyful.
Be sure to join us for one of our upcoming concerts, scheduled for 2 p.m. on Saturday, March 25 at The United Methodist Church of Sun City Center and 4 p.m. on Monday, March 27 at St. Andrew Presbyterian Church. Info: Jayann Michael at 813-645-2472.
Dave and Daphne Returning SCC
Friday, February 3, at 7 p.m.
United Methodist, 1971 Haverford Ave.
Dave Salyer toured the world with country star Barbara Mandrell, who said of him, "Dave is the best guitarist I've ever had". Roy Clark of Hee-Haw fame called Salyer one of the most talented guitarists on the planet. Daphne Anderson has toured with many of the best Southern Gospel groups of all time, including the Bill Gaither Group, The Florida Boys, The Cathedrals, Rex Nelon, The Hinsons and others. $10 at the door. Info: 813-362-0956 or www.sccumc.com.
DANCING
Valentines Benefit Dance
February 3, at Community Hall
Everyone invited no membership cards required. Mass Repeating of Wedding Vows, 6 p.m. Bring a license to actually be married. Free Line Dance Lesson, 6:30 p.m. Open dancing starts at 7 p.m. DJ Wayne Train will play a variety of musical styles. Tickets: $5, available at the Atrium kiosk February 2, 11 a.m. to 1 p.m. Info: 630-235-1277
Let's Dance Ballroom Dance
Saturday, February 4, from 7 to 9 p.m.
SCC Community Hall, 1910 S. Pebble Beach Blvd. Thor Stevens will provide live entertainment. Dance to your favorites. Dress is casual attire, no shorts! BYOB and snacks. Water and ice will be served. Bring your friends, or come and make new friends. 2023 Club members are free; everyone else is $6 each. All are welcome. Info, call Tom Hart at 810-923-8446.
The
Singing Valentines Fundraiser
Senior Social Dance Group
February 7, Thor Stevens and his sax February 14, LB & Chloe
St. John Divine Episcopal, 1015 Del Webb Blvd E. Doors open at 5:30 p.m.
Dances are open to SCC and KP residents and guests. RSVP only. No walk-ins at the door. Cost is $6. Dressy casual attire, no shorts or jeans. BYOB, ice and setups, snacks, etc. Nothing furnished. RSVP to Judy Furman, 425-214-3996, or "judyannfurman@gmail.com".
Kings Point Dance Club Sweetheart Dance
Wednesday, February 8, doors open 6:30 p.m.
Kings Point Veterans Theater
Ballroom Music by Dan Fugazzotto. All KP, SCC, singles, and guests are welcome. Dress Code is dressy casual, no shorts. BYOB. Members free, guests $5. If you have questions call Eileen 813-296-4038.
Hello Sun City Center, the best part about a new year is the opportunity to try new things and relish in the opportunities to have a great time! The SCCCA entertainment department has some great shows in February that you will be excited to see. Just a reminder our March hypnotist/comedy show went on sale January 30 for $15. Hypnolarryous will be here on Wednesday, March 15 at 7 p.m. in Community Hall.
If you have not snagged your tickets yet, here are the shows you won't want to miss. On Friday, February 10, we will have Sugar Vibe with us at our dance for $19. Please do not forget that our Friday dances are BYOB so please feel free to bring your favorite snacks and beverages so you can dance all night and enjoy your favorite snacks. Also on Sunday, February 26, at 2:30 p.m. for $20 What a Fool Believes, a Doobie Brothers tribute band, will have us rocking and rolling. Do not forget our season caps out in March. So be sure to take advantage of the full season. In March we will have on Friday the 10th Rocky and the Rollers at our monthly dance for $20 and on Sunday the 26th Karen Hester our Dolly Parton tribute will close out our entertainment series at 2:30 p.m. for $20.
As we are in the full swing with our 2022-2023 entertainment series, please do not hesitate to contact Tiffany Rivers, Activities Director if you have any questions at "activities@suncitycenter. org" or at 813-642-2001.
Line Dance Camp
By Bob Monahan
These 85-plus to 92-years-young dancers enjoy dancing at the weekend Dream Bootscooter Line Dance Camp held in Ruskin. Pictured are Mary Ware from Sun City Center; Phyllis Ludermann of Kings Point; Scooter Lee, singer, songwriter, choreographer and organizer of the weekend Dance Camp; Angie Martino from Sun City Center. For more information about upcoming Dance Camps go to www.dancingforthedream.com.
continued on page 10.
9
NOTICE: Each community and club in Sun City Center and Kings Point has specific rules about membership and attendance. Unless specifically stated or posted, most venues, meetings and events hosted on the Community Association campus and in Kings Point require attendees to bring their SCC CA or KP ID or come with a resident member. When in doubt, contact the club in question - not the venue or association - prior to arrival. Thanks.
Tiffany Rivers
Dancing
Sun City Barbershop Chorus is once again offering singing valentines for all the sweethearts in the Sun City Center, Wimauma, Ruskin and Apollo Beach areas. A Barbershop quartet will come to your location of choice and serenade your special someone with classic love songs. Call now to make an appointment. Call or text David Lemley at 404-606-0543.
SC Line Dance Club
The SCLDC invites all SCC CA residents, Freedom Plaza and KP Gold Card members to start the new year off by line dancing. The first class is free with all others costing $2 per class. Become a member and pay only $20 per year for all classes. The club meets Tuesday at the Community Hall on S. Pebble Beach Blvd. The beginners class is at 6:30 p.m. with Dee. Beyond beginners class at 5:15 p.m. with Donna. You can also dance on Friday at the Atrium Building Dance Studio located by the walking pool. Improver/Intermediate class at 2:15 with Jan and Upper beginner/Improver class at 3:15 with Mike and Lee. Info: Tracey "torresdwts@yahoo.com".
SCC Dance Club
Saturday, February 11, from 6:15 to 9 p.m.
SCC Community Hall, 1910 S. Pebble Beach Blvd
Dance to the music of Wayne & Cindy playing the 40's, 50's, and 60's. Be there early to receive a free dance lesson on nightclub two-step starting at 6:15. Attire smart casual, no shorts.
Admission is restricted to SCC residents, Freedom Plaza (FP) residents (with Yellow Access Card), and Kings Point (KP) with Gold Card / Dance Card. Members are free. Non-members pay $6. Water and ice will be provided. BYOB and snacks. For more Info: 813-729-3911 or "cfmac2021@outlook.com".
Let's Dance Ballroom Dance Club
Friday, February 25, from 5:30 to 9 p.m.
SCC Community Hall
Valentine's Day dance including a delicious dinner will be catered by Banquet Masters, followed by dancing from 7 to 9 p.m. Dance to fabulous music spun by Mike and Peg Johnston. Dressy casual attire, or you may dress in your Valentine finery. BYOB. Water and ice will be provided. 2023 Club members attending only for the dancing are free. The charge for non-members is $6. Attendees must be members of the Sun City Center Community Association (CA), Kings Point Gold Card or CA Dance Card holders, or house guests of CA members. RSVP by February 15 in order to attend the dinner. Send an email to Tom Hart at "tdhart123@gmail.com" or call Tom at 810-923-8446.
Do You Wanna Dance
Saturday, February 18, doors open at 6:30 p.m.
Community Hall, 1910 S. Pebble Beach Blvd.
Put on your dancing shoes and come enjoy the music from the LIVE band, 'Tony Knight and Friends'. Admission is $5 per member and $10 per guest. Dance tickets will be available at the Kiosk in the Atrium on Monday February 13, Wednesday, February 15 and Friday, February 17, from 10 to noon. Club memberships available for $40 at the kiosk as well. Dance tickets will be available for purchase at the door as well as 2023 club memberships and are encouraged. BYOB and snacks. Cups, ice, and napkins are provided. Dress is casual. Present your valid SCCCA ID, Kings Point gold card, Freedom Plaza Access Card, or guest pass for house guests and friends for tickets. Info: Kathy at "jfkfunnsun@yahoo.com" and "facebook.com/ shelly.pashkikarg".
Moonglow Dance Club
Thursday, February 23, from 7 to 9 p.m. SCC Community Hall, 1910 S Pebble Beach Blvd. Enjoy fun with friends and a variety of great dance music. Members free, guests $6 at the door. Attendees must be SCCCA members or hold a Kings Point gold card or dance card. BYOB and snacks, cups and ice provided. Info: Sharon, 918-845-7747.
Social Ballroom And Latin Dance Lessons
Monday, February 6, 13, 20, 27
4 p.m. Beginning/Intermediate Silver Bolero
5 p.m. Intermediate 4 West Coast Swing
6 p.m. Intermediate I East Coast Swing
7 p.m. Beginning Tango St. John the Divine Episcopal Church, Parish Hall, 1015 East Del Webb Blvd. Info: Bernice DuBro "dancewithbernice@gmail.com" or call 813-634-3205, 813-482-6784. Cost $30 for the four-week month or $8 per lesson. All invited.
Kings Point Dance Club New Officers
Come Dance With Us
Saturday, February 18, doors open at 6 p.m.
Kings Point Veterans Theater
Live music by LB & Chloe, playing a variety of dance music. All welcome, $5 at the door. BYOB, water and ice provided. Info: Ken, 513-582-8449. Call Rosemary to be placed on the visitor list, 513-2588238.
News of Freedom Plaza
By Peggy Burgess
According to its residents, one of the best things about living at Freedom Plaza is getting away from it! They are referring, of course, to excursions or group trips. These include jaunts of only a few hours to weekslong cruises. Some of the most popular excursions are the oneday or one-evening outings to theaters, restaurants, concerts and, especially to museums. The Tampa Bay area abounds with these citadels of art and culture and one Freedom Plaza resident favorite is the James Museum of Western Art and Wildlife.
A group of our residents enjoying a recent visit there included some first-time visitors who (as anticipated) were totally and delightfully surprised. They were duly impressed with the scope and quality of its paintings in a wide range of styles, mediums and sizes, plus the stunning exhibit of native American jewelry. It was, however, the numerous, free-standing bronze sculptures, ranging from small, intricate figurines to gargantuansized pieces that kept them in perpetual awe.
If you have not yet availed
yourself of this enriching opportunity to expand your appreciation of our American West and its art, consider doing so. Meanwhile the residents of Freedom Plaza are looking forward to the coming year filled with more enjoyable excursions to fascinating attractions in the Tampa Bay area, the place we are all fortunate to call "home".
10 The News February 2023
© 2016 CP Franchising, LLC, dba Cruise Planners. All rights reserved. • Independently Owned & Operated • FST: ST39068 | CST: 2034468-50 | NST: 2003-0221 Visit our website for daily specials: www.letscruiseandtour.com Call your Travel Advisor today for your Vacation & Travel Needs! 813-434-4222 or 941-313-3111 DO YOU LOVE LAST MINUTE SPECIALS? WE HAVE MANY CRUISES AND TOURS! 10 DAY DANUBE EXPLORER STARTING AT $4835 PP THE CZECH REPUBLIC TO HUNGARY THE CZECH REPUBLIC • GERMANY • AUSTRIA • SLOVAKIA • HUNGARY • MOST MEALS ROME TO VENICE! 7 DAYS FROM$3599 PP INCLUDES AIRFARE! ROME • SORRENTO • MESSINA • ARGOSTOLI • CORFU • DUBROVNIK • ZADAR • VENICE LONDON TO NORWAY 10 DAYS FROM $3899 PP INCLUDES AIRFARE! • LONDON • SKAGEN • KIEL • BERLIN • RONNE • VISBY • STOCKHOLM • COPENHAGEN • OSLO MONTE CARLO TO ATHENS 10 DAYS FROM $4199 PP INCLUDES AIRFARE! • MONTE CARLO • SAINT-TROPEZ • FLORENCE • PISA • TUSCANY • ROME • TRAPANI • VALLETTA • RHODES • EPHESUS • VOLOS • ATHENS TRAVEL MORE THAN JUST CRUISES COSTA RICA FROM $2899 PP INCLUDING AIR SAN JOSE • ARENAL VOLCANO • CLOUD FOREST AND SO MUCH MORE ! ICELAND! FROM $3599 PP INCLUDING AIR NORTHERN LIGHTS • REYKJAVIK • BLUE LAGOON AND SO MUCH MORE ! Dancing continued from page 9.
Gayle Fortin
L to R: Wolfgang and Theresia Kesselring Vice President Social, Joe and Eileen Reig Vice President Membership, Josephine Serenson President, James Serenson Secretary Treasurer. We look forward to serving you and seeing you on the dance floor.
Resident Marion Stephens discovers yet another treasure on a Freedom Plaza museum excursion.
Good Times at the Florida State Fair • February 9 to 20
By Kai Rambow
"I was used to a few animals and candy apples," commented a visitor. The Florida State Fair is huge by comparison. Trying to see everything in one day would probably be exhausting. There is so much to see and do.
First rate shows are headliners at the fair and rightly so. Introduced for the first time last year, the Wet and Wild show featured top performers. The jet skier literally did a 360 loop from the water. Seeing him hanging upside down, however briefly, was astonishing.
Another performer used a fly-board. Using jet propulsion technology, two jets propel water elevating a person up to 45 feet in the air. Experienced performers will do all kinds of loops.
The Wheel of Death was another popular event. Using several different kinds of motorcycles, performers defy gravity by racing on the inside of a man-made circle. Attendees were encouraged to participate by holding money over the edge. A motorcyclist raced around and grabbed the
money. Even after seeing this, you may find it hard to process what you just witnessed.
The Animals
No fair would be complete without the animals. There is a rodeo. Note: Not every event or show is run every day. Livestock exhibits and competitions are spread throughout the two weeks the fair runs. If you miss a show, the winners of previous shows will most likely have their ribbon attached to their stall.
As The News covered a few years ago, some of our residents participate in some activities, such as the Mooternity Ward and the milking demonstrations. Many of the competitions are for young people. It can be fun to talk with them about their prized animal.
A petting zoo is popular with both children and adults. It seemed there were more adults trying to feed the giraffe, then there were children trying to feed the goats. There was something for everyone.
The Crafts
There are so many arts and crafts shows, you can easily spend several hours trying to
see everything. Tip: If the day is particularly hot, consider this as your mid-day activities to get out of the sun and heat.
There were multiple photographic competitions based on age groups. A more traditional category, such as a quilt competition, was countered by an aquarium competition. Every year it seems, someone from our community wins an award in one of the competitions. It was both interesting and intriguing to see the different categories.
Tips for a Great Trip
Multiple Visits: It would be an exhausting task to try and cover everything in a day. Take a look at the online calendar to determine what you'd really like to catch and plan accordingly. Every time I've gone, I've wanted to take more time to explore.
It's Busy: The fair opens most days around 10 and most shows don't start until around noon. If you arrive early, you should beat the crowds and be able to explore the grounds before the crowds arrive.
Since it will be busy, don't rush
yourself. Take some time to plan what you'd really like to see. For example, when looking to get the photos for this article, we concentrated on the major shows first, then took some time to check out a few other activities. Of course, to really avoid crowds, don't go on the weekends.
Clothing: Check the weather forecast and dress accordingly. Sunscreen and a good pair of walking shoes are a must.
Food: There are numerous food options at the fair. You can find something to like. Prices are elevated, but in most instances not outrageous.
Tickets: Ticket prices are reasonable. You can have a lot of fun for a few dollars. Senior tickets ($8) are available/valid only on February 9-10 and 13-17. If you want to include the rides, there is an additional charge. You can purchase tickets in advance through the website.
Florida State Fair 4800 US-301 Tampa, FL 33610 (813) 621-7821 www.floridastatefair.com
More adults than kids wanted an opportunity to feed a giraffe.
February 2023 The News •Same Day Crowns •Full-Mouth Rehabilitation •Implants and Implant Restorations •Dentures 1601 Rickenbacker Drive, Suite 7 Sun City Center, Florida 33573 (813) 634 -1932 • www.dentistryforsuncitycenter.com Hours by Appointment 813-634-1932 16557 S. US Highway 301 Wimauma, FL 33598 www.dentistryforsuncitycenter.com Hours by Appointment TRAVEL
Wet and Wild, introduced last year, will be back with their crowd pleasing show.
Wheel of Death is an annual favorite. Suggest you get there about 15 minutes before the show starts for a good spot.
BOWLING • TENNIS • GOLF • SOFTBALL• PICKLEBALL & MORE!
Athlete of the Month Keith Oakley Basketball Senior Phenom
By Bob Monahan
Could you imagine being drafted by the professional NBA team the Denver Nuggets in the second round, playing several years as a pro, but never winning a game? That is the circuitous road that Keith Oakley took in his young basketball life.
Now, many years later, Keith is playing senior basketball for the South Shore Basketball Club with the intensity and accuracy that his college coach nicknamed him, Annie Oakley, in honor of the old west sharpshooter Annie Oakley. I have had the honor of playing senior basketball with Keith the last five years, and he is a deadly accurate shooter. He also is a humble gentleman and great sportsman.
Born and raised in Middletown, Ohio a steel workers blue-collar town, Keith excelled in baseball, football and basketball. His steel worker dad was transferred to Leesburg, Florida Keith's junior year of high school. He attended Lake Sumter Community College and won a scholarship to the University of South Florida as a transfer student. After graduation he was drafted by the NBA Denver Nuggets with the 27th pick in the second round and graduated with a BA in sociology. While in the Denver area, his brother invited him to go on a road trip. On the road trip they were sideswiped by a camper that had slid on an icy road. The accident caused damage to three vertebrae in his neck and ended his NBA career before it started. As he slowly recovered, he played at the Fondren Recreation in Houston. For three years he played with noted NBA stars Elvin Hayes, Moses Malone, and a host of other stars. The Globetrotters happened to come to the game to possibly recruit new players for the Generals, the travel team that the Globetrotters played against. Keith scored 55 points in that game and when invited to play in a tryout game scored 60 in that game and won a place on the Generals team. The Generals
are all good athletes but always lose to the Globetrotters as part of their entertainment. Thus, Keith was a professional athlete who never won a game.
Keith went back to college in Texas, earning a Master's in teaching and taught junior high for three years and transferred to high school coaching baseball and basketball. One of the players he was assigned to was a young pitcher named Roger Clemens, who was born in Ohio close to where Keith was born. They bonded, and Roger moved in with Keith weekdays while Roger's mother was away working, except on weekends when his mother returned home. Roger went on to become a seven-time CY Young award winning pitcher for the Red Sox, Toronto Blue Jays, and the New York Yankees.
Keith enrolled in law school, but quickly had to abandon that aspiration when his father took ill and he had to support the family. In this transition period, he got into the restaurant business and ended up in operations of several restaurant chains including Chili's and Longhorn Steakhouses in Florida.
During his formative years he met his wife Colleen on a blind date, substituting for a friend who didn't have enough money to take Colleen on a date. Within two weeks, he proposed marriage. They have two sons, one in Tampa and one in California.
He came to this area when his mom lived in Sun City Center. He moved nearby to retire at Valencia Lakes more than 15 years ago and loves the facilities they provide there, the security and peacefulness. He uses the gym three times per week to lift weights.
It is a privilege to play basketball with Keith Oakley as we will be playing on the same basketball team based on age at the Polk County Games in March. I will feed him the ball and will listen to that swishing sound tickle the nets.
Suncoasters Lawn Bowling Triples Championship
By Garry Higgins
The women's competitive division of the Sun City Center Lawn Bowling Club ("The Suncoasters") recently held their Triples Championship. Coming out on top after a series of playdowns was the team of Cindy Higgins, Marge Lange, and Cassie Krowl, winning over Connie Gilpin, Cassandra Furlong, and Ava Casper by a measure in the last end.
The Suncoasters Division is affiliated with Bowls USA, the national association that governs the sport of bowls in the United States. As such, members participate in out-of-club tournaments as well as divisional and national events. For more information about the sport of lawn bowls, visit www.suncitycenterlbc.com.
Lawn Bowling Men's Triples Winners
By Garry Higgins
The Pebble Beach (competitive division) of the Sun City Center Lawn Bowling Club saw 14 men's teams compete in the annual "Triples" Championship. On the final day of single knockout play, it was the team of Dave Conley, Ken Martucci, and Steve Parks defeating Al Pelliccio, Bob Rose, and Rich Maxedon. For more information about the sport of lawn bowls, visit www. suncitycenterlbc.com.
New Year's Eve Day Tennis Event
The Sun City Center Tennis Association held its annual racket draw tennis event on December 31. Our Teaching Pro, Michael Irving, organized 42 players in four rounds of mixed doubles, playing each round with a new partner. For information about the SCC Tennis Association and our upcoming events, visit scctennis.net. Photo taken by Lou Putnam.
12 The News February 2023
LAWN
SPORTS
2023 Suncoasters Triples Champions, Cindy Higgins, Marge Lange and Cassie Krowl.
SELL YOUR CAR! Fast • Easy • Safe We Come To You! Call or text now for INSTANT CA$H! 941-270-4400 HoHoBuysCars.com Computers N More Is your computer running slow? Are you tired of waiting for the Internet to connect? Tired of Error messages? We make every effort to save your data Contact us at 845 825-4003 or Computers.Nmore@outlook.com For a basic $20 fee we will come to your home or business and diagnose your computer problem. We also provide Streaming device set up. Repairs can be done on site, or when necessary – we have affordable refurbished computers – with a warranty. Sports continued on page 13.
Men's Triples Champions, Steve Parks, Dave Conley and Ken Martucci.
Lawn Bowling Club Mixed Pairs Championship
By Garry Higgins
This year's competition had 20 teams vying for the title. The Championship game was a matchup of previous winners, namely the 2020 champs, Donna and Jim Blaine against the 2016 and 2018 winners, Cindy Higgins and Bob Fladung. Bob and Cindy won again this year and are the 2023 Mixed Pairs Champions.
Vintage Racket Charity Tennis Event
SCC Tennis Association's Annual Event
Saturday, February 18, at 9 a.m.
Each participant will play with a vintage tennis racket that our tennis pro, Michael Irving, has collected. While reminiscing about playing tennis with these rackets of the past, players will have the opportunity to meet new tennis players from our community. Participants are also encouraged to dress like their favorite tennis players. The suggested registration donation is $25 per player.
All of the money raised will go to the Boys and Girls Club in Ruskin to assist in furthering its mission of enabling all young people, especially those who need them most, to reach their full potential as productive, responsible, caring citizens. To register for this event or if you would just like to make a donation, please mail your checks made payable to the SCCTA to Julie Faulkner, 718 Chipper Drive, Sun City Center, Florida 33573. For more information about the event, contact Julie Faulkner at 941-704-5528 or "jafaulkner2004@gmail.com" or Michael Irving at 847-476-0397 or "michael@michaelirvinginc.com".
Senior Basketball
These are some of the Senior Basketball players aged 50 to 80 who play Mondays and Fridays at the Ruskin Recreation Center on Southeast 6th Street 9:15 to 11:15. Call Bob Monahan at 401-5271718 for more information.
a fingerstick value from a blood glucose meter for treatment decisions. Seek medical attention when appropriate or contact Abbott at 855-632-8658 or FreeStyleLibre.us for safety info.
February 2023 The News
HOLE IN ONE DIABETIC? WHY FINGERSTICKS? WHEN YOU CAN SCAN. FreeStyle Libre 14 day system • It's discreet and easy to check glucose with the FreeStyle Libre 14 day system1 • Provides accurate glucose readings,2 without finger stick calibrations • 14 days of glucose monitoring. No fingersticks* Recent changes in Medicare, has now made it easier than ever to qualify. To see if you now qualify call 727-306-2741 Fingersticks are required for treatment decisions, when symptoms do not match system readings, when you suspect readings may be inaccurate, or when you experience symptoms that may be due to high or low blood glucose. If readings do not match symptoms or expectations, use a fingerstick value from a blood glucose meter for treatment decisions. Seek medical attention when appropriate, including for any medical emergency. SAFETY STATEMENT Failure to use the Glucose Monitoring System and its components according to the instructions for use provided with your device and to properly consider all indications, contraindications, warnings, precautions, and cautions in those instructions for use may result in you missing a severe hypoglycemia (low blood glucose) or hyperglycemia (high blood glucose) occurrence and/or making a treatment decision that may result in injury. If readings do not match symptoms or expectations, use
Scepter Ibis #6 (115 yards), with a 7-iron. Witnessed by Jeff Clark, Stephen Warnechak, April Warrenchak.
Sports continued from page 12.
Cindy Higgins and Bob Fladung.
Catch The NEWS on the web at www.soco.news
By Debbie Caneen
is provided by Debbie Caneen, Director of Admissions, Sun Towers from items submitted for publication. To submit events for future publications, send them by the 15th of the prior month. Debbie also publishes Ads and Events, a weekly e-mail containing information about what's happening in 33573. Your event will also appear in the weekly Ads and Events e-mail and on the website www.SCCAdsAndEvents.com. Send all events by e-mail to sccfreeads@tampabay.rr.com. You only need to submit your Event one time each month for it to appear in both The News of Kings Point and SCC Ads and Events.
SPECIAL EVENTS
Please include all basic information, especially Price (or list it's Free) and Contact Information (phone, e-mail, or website). Six lines maximum. Send to: sccfreeads@tampabay.rr.com. As soon as space permits, we will put it in the weekly e-mail and it will run until event date passes. You do not need to submit it again. PLEASE NOTE: This area is for SPECIAL EVENTS only. WEEKLY, MONTHLY, or ONGOING EVENTS are listed on our website under WEEKLY & MONTHLY MEETINGS at www.SCCAdsAndEvents.com which is updated every weekend
WED. FEB 1, 8, 15, 22THERAPEUTIC TAI CHI FOR HEALTH 9:30 - 10:30 a.m. at Sun Towers Retirement Community, 101 Trinity Lakes Drive, Sun City Center. Our therapists have advanced training in therapeutic Tai Chi for Seniors and will provide guidance in this healthy exercise. FYI, You will be required to wear a mask to protect our residents. For more information, contact Debbie Caneen at 813-892-2990.
MON. FEB 6, 13, 20, 27MONDAYS - PARKINSON'S BOXING CLASSES 10:30 – 11:30 a.m. at Sun Towers Retirement Community, 101 Trinity Lakes Dr. Sun City Center, FL Join Caroline Futch (Owner/Coach of Southshore PD Fitness & Rock Steady Boxing Southshore) Caroline's father has PD and she has made it her mission to help him and others like him who are fighting against Parkinson's Disease. Please call Caroline Futch for info and to schedule an evaluation prior starting classes at 352.274.4883 or email: southshorepdfitness@gmail. com" or "http://southshorefl. rsbaffiliate.com."
TUE. FEB 7 - SUN CITY CENTER LIONS CLUB LUNCHEON AND PRESENTATION 1st and 3rd Tuesdays at noon for lunch and scheduled speaker at Sun Towers Retirement Community, 101 Trinity Lakes Drive, Sun City Center. For over 37 years volunteer Lions Club members of the Sun City Center Lions Club, a non-profit 501 (c) 3 service club have provided humanitarian services to those needing assistance. Questions or to RSVP: Bob Jenkins cell 586-295-5135 email "rwj045@gmail.com".
THU. FEB 9 - FREE BALANCE SCREENING FOR KINGS POINT RESIDENTS 1:00 - 3:00 p.m. in the Culinary Room at the 2020 Centre, Kings Point. Are you at risk? Our therapists from Sun Towers Retirement Community are on a quest to reduce the risk of falls BEFORE they happen. This simple screening takes less than ten minutes. See the results before your eyes through biofeedback. Interested in knowing more now? Call to schedule today! (813) 331-3035.
gmail.com" or "southshorefl. rsbaffiliate.com".
MON. FEB 13 - THE IRISH CONNECTION MOVIE 6:30 p.m. in the Rollins Theater is "the Quiet Girl". In rural Ireland, a quiet, neglected girl is sent away from her dysfunctional family to live with foster parents for the summer. She blossoms in their care but in this house where it is meant there are no secrets, she discovers one.
TUE. FEB 14 - THE GREATER SUN CITY CENTER REGISTERED NURSES CLUB MEETS 10:00 a.m. at Sun Towers Retirement Community, 101 Trinity Lakes Dr. SCC. Valet Parking is available at the front entrance. All Registered Nurses are invited to attend. We are looking for ideas for the future of our club, so please bring suggestions to the meeting. Questions may be directed to Vivian Hodgkin at 802-309-4392.
WED. FEB 15 - VETERANS HISTORY PROJECT, A PROGRAM OF THE LIBRARY OF CONGRESS
1/18/23 – Wednesday 10:00 a.m. - 4:00 p.m. by appointment only at Sun Towers Retirement Community, 101 Trinity Lakes Dr. SCC. In partnership with the Veterans History Project, a program of the Library of Congress, we are seeking Veterans to participate in this project. The program captures through a video interview, firsthand account of Veterans who served in any branch of the US military in any capacity, from World War I through the present, and are no longer serving are
eligible to participate. Civilians who served in support of a US war effort in a professional capacity are also welcome to participate. If you are a Veteran or know Veterans that would like to share their stories, please call Chris Clermont at Sun Towers to schedule your interview time at 813-634-3347.
WED. FEB 15 - HILLSBOROUGH COUNTY SHERIFF'S OFFICE OPEN FORUM 10:45 a.m. in the Theater at Sun Towers Retirement Community, 101 Trinity Lakes Dr. SCC. The Hillsborough County Sheriff's Office is committed to serving, protecting, and defending the community and is continuing to do so by offering open forums on community topics and issues. In this climate of abundant internet scams, Deputy Jeff Merry will take us through steps to prevent becoming a victim. If you have any questions or comments, please call Debbie Caneen 813892-2990.
THU. FEB 16 - FREE BALANCE SCREENING TO TEST YOUR BALANCE 10:00 - 12:00 noon at Sun Towers Retirement Community, 101 Trinity Lakes Drive, Sun City Center. Are you at risk? Our therapists from Sun Towers Retirement Community are on a quest to reduce the risk of falls BEFORE they happen. This simple screening takes less than ten minutes. See the results before your eyes through biofeedback. FREE Screening is offered the 2nd Thursday of
South continued on page 18.
REFERRAL MEETINGS
THU. FEB 2, 9, 16, 23PARTNERS IN NETWORK –BUSINESS
Every Thursday 8:30 – 9:30 a.m. at Sun Towers Retirement Community, 101 Trinity Lakes Dr. Sun City Center. Partners in Network links professionals together to facilitate referralbased business growth. Our members develop strong longterm working relationships based on trust and proven results. Questions? Call Debbie Caneen 813-892-2990
THU. FEB 2 - CRAFT BEER & WINE CLUB OF SUN CITY CENTER 1:30 p.m. at Sun Towers Retirement Community, 101 Trinity Lakes Drive, Sun City Center. Are you a fan of craft beer and wine, either making it or drinking it? This club is for you! Check us out www.facebook.com/ groups/craftbeerandwineclub. As always, we request our members bring either 2 bottles of beer or a bottle of wine for tasting. This month our theme is Love! We meet the first Thursday of every month and have a fieldtrip to a local establishment the third Friday of every month. Questions? Contact Michelle Mason 813-492-8920 or mmason@seniorsinservice.org.
FRI. FEB 10 - LOW VISION SUPPORT GROUP –SPONSORED BY THE MEN'S CLUB OF SCC 1:00 - 2:00 p.m. at Sun Towers Retirement Community, 101 Trinity Lakes Dr. SCC. Join Seniors in Service for this monthly group which mixes Support Group with Community resources to improve the lives of blind and low vision individuals. We encourage sharing among members. Questions? Contact Michelle Mason 813-492-8920.
SAT. FEB 11 - CELEBRATING DIVERSITY IN THE COMMUNITY 9:00 a.m. - 12:00 noon at 15732 Beth Shields Way, Sun City Center, FL. Shields Middle School Cares invites you to our Black History Month Festival Celebrating Diversity in the Community Food, drinks, music & Family entertainment. Shields Boutique & Food Pantry will be open.
MON. FEB 13 - MONDAYS - PARKINSON'S BOXING CLASSES 10:30 – 11:30 a.m. at Sun Towers Retirement Community, 101 Trinity Lakes Dr. Sun City Center, FL Join Caroline Futch (Owner/Coach of Southshore PD Fitness & Rock Steady Boxing Southshore) Caroline's father has PD and she has made it her mission to help him and others like him who are fighting against Parkinson's Disease. Please call Caroline Futch for info and to schedule an evaluation prior starting classes at 352.274.4883 or email: "southshorepdfitness@
14 The News February 2023
south County
Events
SunTowers Retirement Where Couples Stay Together and Singles Find Friends Enjoy 3 Chef prepared meals daily, weekly housekeeping and more! 101 Trinity Lakes Drive · Sun City Center, FL 33573 www.SunTowersRetirement.com ALF License #4991 813-634-3347 Choose from 9 floor plans Starting at only $1902 per month with one time $1500.00 reservation fee Call for information today!
FAITH &service
Beth Israel Sisterhood Presentation
February 7th at 1 p.m.
Sara Dobbs, L.C.S.W. will present "Taking Care of Your Emotional Self, The Next Chapter". Beth Israel is located at 1115 Del Webb Blvd. East, Sun City Center. There is no fee to attend this event! Refreshments will be provided. If you are not a member, please contact "sisterhood1@jcscc.org".
Knights of Columbus Sponsors Italian Dinner
February 2, doors open at 5 p.m.
Prince of Peace Catholic Church, 702 Valley Forge Blvd. Come join us for a fun night of socializing and enjoying a great meal. Tickets are only $14, available in the Prince of Peace Conesa Lobby on Monday, Tuesday, Thursday, and Friday, 8:30 am to 11:30 a.m. Info: 214-471-6902 or 732-947-1929.
SouthShore Christian Women's Connection
Spreading the Love
Luncheon is February 8, doors open at 11 a.m.
United Methodist Church, LEC, 1971 Haverford Ave. Featured speaker will be Wendy Foss, Licensed Esthetician and Herbalist from Apollo Beach Wellness Spa. Our guest speaker, Deborah Coty, Humorist, Columnist, Speaker, and award-winning author. RSVP to Amy by February 1 by calling 317-414-9062 or emailing "sscwcflorida@gmail.com". Mail $20 reservation checks made out to Stonecroft Ministries to Nancy Decker, 5203 Admiral Pointe Dr., Apollo Beach, FL 33572.
St. Andrew Presbyterian Events
Qigong Classes
Mondays at 1 p.m. and Thursday at 11 a.m. Qigong is effective in helping heal life challenges including due to emotional stress among other things. The classes are a combination of slow, gentle movements with deep breathing techniques. $5 per class. Info: Daline Dudley 860-605-7868.
Free Hot Lunch
Wednesdays from 11:30 to 12:30 p.m.
All welcome to come enjoy a free, hot lunch, beverage, and dessert. Please RSVP to 813-634-1252 to reserve your seat. Meals are prepared by Metropolitan Ministries in collaboration with Andy's Kitchen. Lunch will be served by your Sun City Center neighbors. Info: 813-634-1252.
Strawberry Social with Ice Cream
February 12, call for time
Tickets are $10, available at the church office, Monday through Thursday from 10 to 1 p.m. Info: 813-634-1252.
Pizza & Movie
Thursday, February 16, at 5 p.m.
All you can eat pizza, with dessert and a drink, plus a fun movie, all for $7. Get your ticket at the church office Monday through Thursday from 10 to 1 p.m. Info: 813-634-1252.
Stress Management and Relaxation
Program
Wednesday, February 8 through March 15
Program consists of six classes taught by Daline Dudley, M.Ed. MSW. These six weeks are designed to help us through these trying times. Info and to register: call Daline 860-605-7868 or email "daydudley@ sbcglobal.net". $10 per class.
Grief Support Group
GriefShare is a special weekly seminar and support group designed to help you rebuild your life. We know it hurts, and we want to help. Trinity Baptist Church, 702 W Del Webb Blvd. Info: 813-634-4228. Runs through Thursday, April 6.
Beth Israel Sisterhood Shabbat
February 10, at 7:30 p.m.
Sisterhood members will conduct the Service and sponsor the Oneg Shabbat. If you are not a member and want to attend, please contact "sisterhood1@jcscc.org".
Large Rummage Sale
Friday, February 3, from 8 to 2, & Saturday, February 4, from 8 to 1
Redeemer Lutheran, 701 Valley Forge Blvd.
Numerous household items, clothing, a boutique, jewelry, crafts, toys, a bake sale, and more. Come and find a great bargain.
Things That Go Bump In the Night
Sunday, March 19, at 2 p.m.
Ricki Bauman, a retired New York City Subway Senior Manager, will show us how actual accidents happened and what was done to make the system safer. This will be a slide show with real artifacts to touch and see. Free to the public. Join us at Beth Israel, 1115 E Del Webb, Sun City Center. Light refreshments will be served following the program. Seating is limited. Please RSVP to program1@jcscc. org by Wednesday, March 15th.
The News 15
NEED YOUR ELECTRICAL PANEL REPLACED? tate Certified Electrical Contractor EC#13004922 E C # 1 3 0 0 4 9 2 2 (813) 672-4084 For other services, and to meet us, visit www BryanHindmanEl ectric com
B.E. F.A.S.T. To Reduce Stroke Impact
EVERY
4
SECONDS
Someone in the U.S. has a stroke* *On average
When it comes to stroke, every second matters. If you or someone you know is experiencing these symptoms, don't wait. Get help immediately. Learn the signs and symptoms of a stroke, and the location of your closest BayCare emergency room.
16 The News February 2023
For more information:
22-2445468-1122
loss of balance
loss of vision in one or both eyes
BayCareStroke.org
Balance Sudden
Eyes Sudden
facial weakness or drooping
weakness or numbness
slurred speech or difficulty speaking
onset of a severe headache
Face Sudden
Arms Sudden
Speech Sudden
Terrible Headache Sudden
Have you ever wondered what would happen if you lived alone and there was an emergency? Or do you like to take your dog for a walk but are concerned about falling and no one being there to assist you? For Greater SCC residents who think they need a medical alert button and don't believe they can afford it, the Men's Club of Sun City Center would like for you to contact our office.
Because the Men's Club is a 501(c)(3) not-for-profit club, we offer the Philips Personal Emergency Response System (PERS) at a more competitive rate than what Philips charges at the national level. Our pricing is comparable to other systems in the market as well – just compare systems with similar capabilities. Installation and all service calls are completed by Men's Club volunteers at no charge to the Subscriber.
The Men's Club was formed in the early 1960's. In 1991, the Men's Club decided to offer Philips Lifeline Personal Emergency Response System (PERS) to residents of Sun City Center and Kings Point with no annual contract.
The PERS offering began with the purchase of four units with installation provided by Men's Club volunteers. This offering continues today with multiple systems from which to choose - including one that will work anywhere in the U.S., a dedicated office staff, and over 25 trained Men's Club volunteers who provide personable and knowledgeable service for our Subscribers.
Get prompt caring assistance at the push of a button, 24 hours a day, 365 days a year.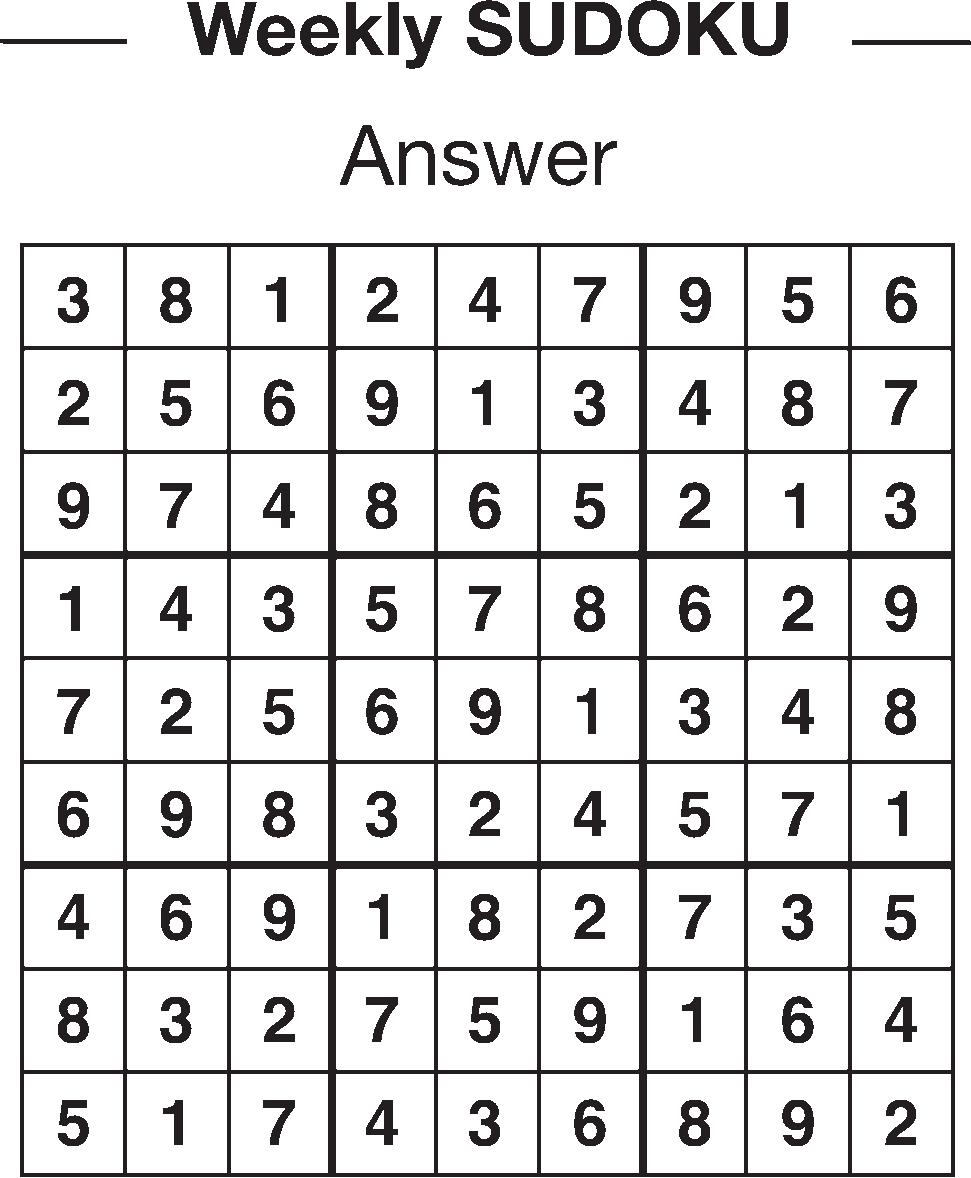 February 2023 The News 17 Answers to Puzzles on Pages 22 and 23 Catch The NEWS on the web at www.soco.news KNOX ALUMINUM 720 4th Street SW • Ruskin, FL 33570 813-645-3529 • Glass Rooms • Screen Rooms • Screen Fronts • Garage Screens • Pool Enclosures • Carports • Vinyl & Acrylic Windows • Roof Overs • Awnings • House Windows www.knoxaluminum@aol.com Lic#RX0057641
Call the Men's Club 813-633-7091 or stop by our office 1002 Cherry Hills Drive,SCC The Men's Club of SCC Offers Peace of Mind! At Affordable Prices! 6696 Cortez Road 941.792.0077 CORTEZ 1525 51st Avenue East 941.721.7773 ELLENTON Bradenton Beach 941.778.AMOB (2662) BRIDGE ST. PIER 6906 14th Street West 941.758.7880 LANDSIDE It's all thanks to YOU that we've been voted BRADENTON'S BEST! ALL-AROUND RESTAURANT HAPPY HOUR | MARGARITAS RAW BAR | EARLY BIRD SPECIAL | SEAFOOD
BOOK REVIEW
Truth Is Still Stranger Than Fiction
By Andrea L. T. Peterson
In this truly fascinating fictionalized account of the life and legacy of Belle Da Costa Greene, personal librarian to J.P. Morgan, authors Marie Benedict and Victoria Christopher Murray offer a portrait of an amazing young Black woman forced by the social and political climate of the Gilded Age to hide her true identity and live her life as a white woman to help support her family and find the life she believed was rightfully hers.
Can you be fully yourself, fully authentic when forced to live a life that is a lie? Born Belle Marion Greener, the woman who came to be known as Belle da Costa Greene, one of the most prominent librarians in American history, became such a familiar face in New York and Europe's cultural world that she ultimately was able to leave behind a legacy the breadth of which is unmatched. Her early introduction to the all-male, all-white Princeton University brought her to the edges of an exclusive white, male, and wealthy world. Her fascination with the renown financier J. Pierpont Morgan and her appreciation of the cultural icons of her time and before, her skills as a keen negotiator, and her social skills which allowed her to navigate New York's Gilded Age enabled her to far exceed any expectations of her limited beginnings.
The daughter of the first Black graduate of Harvard University— prominent educator, diplomat, and racial justice advocate— Richard T. Greener and Genevieve Ida Fleet Greener, grew up in a predominantly Black community in Washington, D.C. Her ancestors had been slaves. Upon their emancipation they turned back and purchased the freedom of their relatives. This is the familial heritage of Belle Da Costa Greene.
But Belle managed to side-step the truth of her heritage, race, and her upbringing with all of the attending limitations in the racist white world of the early 1900s to impress a nephew of J.P. Morgan who recommended her to his uncle, "J.P.," who employed her to curate his library.
Morgan senior's regard for Belle and his appreciation for her knowledge and her success in New York's high society opened doors for Belle that clearly had to be beyond her wildest dreams. She became his private librarian, with her own assistant. She managed, documented, and built his collection of rare books, manuscripts, and documents. But for the acquisition of countless, priceless (many oneof-a-kind) items would never have found their way to Morgan and his Library would likely never have reached the level of acclaim and high regard that has endured for nearly a century. Ultimately, she worked with Morgan Sr.'s son to establish his father's library as a public institution accessible and open
to the general public.
Hers is the story of a gifted, talented woman who looked beyond the limitations placed on her by the racial and cultural circumstances of her birth. I cannot recommend this historical novel, The Personal Librarian by Marie Benedict and Victoria Christopher Murphy, highly enough. Perhaps you, too, will be motivated to look more deeply into the life of Belle Da Costa Greene, life in New York in the 1920s or J.P Morgan's distinctive, unequaled library.
In the book "The Vanishing Half" author Brit Bennett—through (historical) fiction—depicts the different lives of identical sisters Desiree and Stella. Though inseparable as children, at 16 they flee the small, southern black town where they were born for lives so diametrically opposite that their identical twinhood is belied.
One sister eventually settles back in the community of her childhood with her daughter. The other has crossed the continent and is passing as white with her white husband and passing child (neither of whom know her truth). It is not until the lives of the sisters' their daughters, probably destined to intersect, collide that the sisters have a chance to restore their relationship.
The book is about love and relationships—primarily the divergent lives of two identical beings who struggle with the unique relationship that is theirs—but so much more. The relationship that left me holding my breath was not so much how the twins would work out their own relationship, but the potential for personal disaster when Stella, living her pure white privileged life in 1950's California befriends her new neighbors, a young black couple she feels is being treated unfairly.
You know she realizes that getting too close means risking the revelation of her secret, but her empathy cannot allow her to turn her back on them. Why would the fate of a young Black family matter to Stella? How can she entertain thoughts of socializing with the family? Most secrets ultimately come out. Can Stella be true to herself while simultaneously keeping her secret safe?
But how do you turn your back on everything you were raised to hold close? How can you abandon traditions and relationships that gave you life and sustained your life? How do those choices, those hard decisions, get made and how do they impact one's authenticity? Is it always giving up the grass on your side for what appears to be greener grass on the other?
These two books are a drop in the bucket full of stories, both fiction and non, that opens a window into the lives of those whose hopes and aspirations force them to make decisions like these, and then live with them.
Audubon Was Not the Only One
By Kai Rambow
During a special session for the SCC Audubon club, members and guests were treated to two very interesting aspects related to nature. The first is that Audubon was not the only person attempting to illustrate and catalog nature. Works
from less well-known artists, but equally as good were on display. The second was a presentation by John Lampkin. Lampkin regularly contributes to this publication on some aspects of our natural world. In this presentation, Lampkin shared his passion for micro photography. His photos are simply outstanding. Lampkin gets invited to present all over the country. We're fortunate to have him as a member of our community.
South continued from page 14. each month 1:30 - 3:30 p.m. - Call to schedule today! (813) 3313035.
THU. FEB 16 - HEALTHY LIVING FOR YOUR BRAIN AND BODY 11:00 a.m. United Methodist Church of Sun City Center, LEC Building, 1971 Haverford Avenue, Sun City Center, FL 33573. Join us to learn about research in the areas of diet and nutrition, exercise, cognitive activity and social engagement, and tips to help you incorporate these recommendations into a plan for healthy aging. Speaker: Lisa Walts, MSW, CDP, Alzheimer's Association Community Educator. Call the Church Office at 813-634-2539 to reserve your spot.
THU. FEB 16 - VETERANS CLUB VALOR CAFE 3:00 - 5:00 p.m. in the Theater at Sun Towers Retirement Community, 101 Trinity Lakes Dr. SCC. Are you a Veteran or First Responder? A fresh take on our monthly meetings. Valor Cafes are social hours during which Veterans and First Responders find camaraderie. We provide the refreshments, coffee, soft drinks or adult beverages and you provide the conversation. Questions contact Michelle Mason 813-492-8920 or mmason@seniorsinservice.org
MON. FEB 20 - PARKINSON'S SUPPORT GROUP OF SUN CITY CENTER 1:30 - 3:30 p.m. at Sun Towers Retirement Community 101 Trinity Lakes Drive, Sun City Center in the theater. This month, our speaker will be Gezil Andrews who has been appointed by The International Association of Essential Tremors (IETF) to introduce a support group to residents in our community. With Parkinson's, tremors are sometimes also a condition to navigate. If you have Parkinson's, or are caring for someone with this disease, be sure to attend this support group! Complimentary valet parking available at entrance. For additional info, call Debbie Caneen 813-892-2990.
TUE. FEB 21 - SUN CITY CENTER LIONS CLUB LUNCHEON AND PRESENTATION 1st and 3rd Tuesdays at 12:00 noon for lunch and scheduled speaker at Sun Towers Retirement Community, 101 Trinity Lakes Drive, Sun City Center. For over 37 years volunteer Lions Club members of the Sun City Center Lions Club, a non-profit 501 (c) (3) service club have provided humanitarian services to those needing assistance. Questions or to RSVP: Bob Jenkins cell 586-295-5135 email rwj045@gmail.com.
TUE. FEB 21 - THE INTERNATIONAL ASSOCIATION OF ESSENTIAL TREMORS 2:30 - 3:30 p.m. at Sun Towers Retirement Community, 101 Trinity Lakes Dr, Sun City Center, FL 33573. The International Association of Essential Tremors (IETF) has appointed Gezil Andrews, Sun City Center resident as the Support Group Leader (SGL) for this new Sun City Center Support Group. Essential Tremor (ET) affects more that 10 million Americans. Typically diagnosed by a neurologist, Essential Tremor causes rhythmic tremors of the hands, legs, head and voice. Questions? Call Debbie Caneen 813-892-2990.
18 The News February 2023
Seeing small creatures enlarged was both fascinating and scary!
Lampkin's sense of humor comes across in his presentations and even his slides.
Small becomes fascinating when captured in an image.
Our Lady's Pantry Receives a New Refrigerated Truck
For several years now, Our Lady's Pantry has had two trucks on the road picking up food from all over the county almost every day of the week. These trucks are essential to the Pantry's work, according to Pantry director Tom Bullaro. Regrettably, the trucks were old, with a total of 420,000 miles on them, so expensive to maintain. The 2006 truck, in fact, had been on the road for 280,000 miles.
"But now, thanks to a surprising gift from a former volunteer — plus a huge community effort piggybacking on this gift — we have finally replaced our old truck," says Bullaro, pointing to the brand new 2023 Isuzu refrigerated truck sitting in the Pantry's parking lot. "Not only will this truck not require continuous costly maintenance to keep it on the road weekly, but it is safer and easier to drive."
In hopes that the Pantry might initiate a fund specifically to save for a replacement truck, Bullaro placed a request within a news story with local newspapers last year.
"The story inspired a tremendous response from dozens of individuals and several groups sending in both small and large donations solely to fund a replacement truck," Bullaro
By Francine Webb
Not all collections need to have value. A few years ago, while watching GMA, I was intrigued by a news segment about college students collecting Absolut ads, as they found the printed ads amusing. Librarians had to guard their magazines from being "the-absolute" and a Madison Avenue newsstand razored the ads from its stock to sell them for a profit. This was enough to peak my curiosity! I started searching for Absolut ads and had to admire the ingenuity and sense of humor of these ads.
The ad campaign ran from 1981-1996 regaling in its longevity and its ingenuity. The 500+ ads won hundreds of awards and included a variety of themes from art, fashion, cities, Christmas, etc. In 1981, 20,000 cases of Absolut were imported to the U.S. but by 1996, sales
says. He added that the Pantry never uses money donated for food for any purpose other than food.
"Regrettably, the dollars for the truck didn't come close to what was needed."
And then, one ordinary day in October, 2021, everything changed!
"I was working at the Pantry one morning when Betsy
Schneider, one of our former long-time volunteers, stopped in to visit," says Bullaro. "As we got chatting, she told me that her brother, Tony, (Joseph Anthony O'Reilly), had passed away. I knew Tony because he had volunteered at the Pantry in the past, too.
As it happens, when Tony worked here, we still had our first little old box truck, which he
remembered. Before he died, he had told his three sisters that if anything were ever to happen to him, he wanted them to give the Pantry $60,000 from his estate to use towards a new truck!
"This stunning donation was one of the biggest surprises of my life," says Bullaro. "I did the calculations in my head immediately. Along with the generous donations we had already received from the community, I knew immediately that we could order a new truck!"
topped three million dollars, an increase of 14,900%!
Some historical background – in 1879, Lars Olsson Smith created a new distillation process, refining the product which was distilled in AHUS (pronounced Or-hoos), a picturesque port town on the Baltic Sea in southern Sweden. The advantages to producing vodka are threefold: few ingredients are required, no aging is needed, and the quality is irrelevant as consumers use mixers. By the late 70s, it was clear that to survive, Absolut had to export its product to remain open… thus America!
In 1978, a delegation visited leading U.S. distillers who found fault with the bottle design, product name or Swedish origin. Carillon
Importers, a small N.Y liquor importer headed by Al Singer (a gambler and sharp businessman open to just
about anything), was then approached. After several trips to Sweden, he finalized the product and packaging. Unlike most liquor bottles with long necks and square shoulders, Absolut bottles have short necks and round shoulders. Other bottles featured a paper label while Absolut printed the entire label directly on the bottle in bold, colorful type. Bartenders disliked the bottle as it was clear, thus would disappear on the back bar and the short neck made it difficult to grab.
Production of the bottle was a challenge as creating it in Plexiglas was technically impossible, but a French perfumery proved it could be done. TBWA was selected for marketing, deciding that Absolut would be a product that could laugh at itself – avoiding the pretentious "we're the best"
claims of other ads. The first ad designed read "Absolut. It's the Perfect Vodka" but sketch partners asked why not just say "Absolut Perfection"? And so, the format of just two words emerged with "Absolut" always first.
The first three ads were a disaster as the bottles were cartoon-like and appeared to be filled with milk. Unknown photographer, Steve Bronstein, was hired based on his sample portfolio. Lighting was a problem so instead of shooting the bottle in front of a black background, he placed a sheet of matte Plexiglas behind it and lit it with a soft glow. It worked! The bottle was now perfectly round and clear.
During its 15-year advertising heyday, Absolut used printed media only – never television ads! Absolutely Amazing!
February 2023 The News 19 Adogable Pets 4884 Sun City Center Blvd. east end of Publix Plaza 813-419-4972 Mobile Grooming 813-300-7902 Call for an Appointment www.adogablepets.com Pet Salon & Spa Quality, Convenient & Dependable Sun City Center's Premier Grooming Salon & Holistic Pet Supplies Store K-9 Officers Grooming services are 100% on us! In lieu of our services, Officers are welcome to use our facility to bathe their own police dog ! For an appointment call 813-419-4972 To show our support Adogable Pets is offering Law Enforcement & 1st Responders a 15% discount on all Grooming services for your civilian pets.
L to R: Father Jerald White, St. Anne's; Tony O'Reilly's sister Betsy Schneider; Pastor Father Tim Cummings; and Pantry co-directors Anita and Tom Bullaro.
Our Pastor, Father Tim Cummings, blessing Our Lady's Pantry's new truck. Father White, from St. Anne's, Ruskin, standing nearby with Betsy Schneider, sister of Tony O'Reilly
Collector's Corner: "Absolutely Ingenious!"
Military News
Attention All Military Veterans
The next meeting of the American Legion Post 246 will be held on Friday, February 24, at 9:30 a.m. in Room 3, CA Community Hall,1910 South Pebble Beach Blvd., SCC. The program will include items of interest to local veterans and their spouses. Coffee and donuts will be available at 9 a.m. All veterans and spouses are welcome. For information call Paul Wheat at 813-391-7309 or e-mail at "pawheatjr@aol.com".
Sew'n Sews Honor Veterans
Honoring veterans who have given of themselves to preserve the freedoms that we as Americans enjoy is a privilege. The SCC Sew'n Sews Club honors veterans by making patriotic quilts and presenting them to local veterans who are nominated by Sun City Center residents.
The "Veterans Patriotic Quilt Project" is one of several charity projects that Club members work on through the year. It is the club's way of recognizing local veterans for their service in the Armed Forces. Quilt presentations are usually made twice a year.
SCC residents may nominate local, honorably discharged veterans to receive a quilt by completing a nomination form, which is available at the club, and providing a short summary about the veteran regarding his or her branch/date of service as well as a brief history of where and what the veteran did while serving in the Armed Forces.
The Sew'n Sews Club is located at the back of the Arts & Crafts Building on Cherry Hills Drive. More information can be obtained by emailing the Club at "scc.sew.n.sews@gmail.com" or by calling the Club at 813-505-0503.
Pearl Harbor Remembrance at Freedom Plaza
Sun City Center residents and new volunteers for 'Seniors in Service', Marge Hartig-Specht and Shawna Wainwright, honored two WWII Vets at Freedom Plaza Assisted Living by presenting them with a Stars for Our Troops memento. Embroidered stars were cut from a discarded flag, and
a
Emergency Squad Moving Forward Into 2023
For the past four or five years, the Administrative staff – Assistant Chiefs of the Emergency Squad – has remained very stable. Coming into this year, several members of this all-volunteer team felt it was time for new challenges, opening the door to new leadership for the Squad in multiple positions. The changes include new Assistant Chief of Information Technology, Mary Christiano.
Mary Christiano joined the Squad in October 2019 as an Emergency Medical Responder (EMR). Mary moved to Sun City Center just the month before from Minnesota, where she had previously been an EMR for 3M Corporation She became a Driver and then an EMT. She followed that up by becoming an Asst. Captain, then Captain of Team 1. She is taking on a huge job of maintaining the Squad's complex systems and information infrastructure.
Richard Grant, retiring Assistant Chief of Information Technology,
joined the Squad in 2015 as an EMR. But his knowledge and skills on systems and hardware became evident. He was named Asst. Chief of IT in 2020. He will remain as a consultant to assist with our many systems. We have appreciated his dedication.
Asst. Chief of Education is Frank Reid. Frank joined the Squad in October of 2020, becoming an EMR and then a Driver. He followed that by going to EMT school and becoming an Asst. Captain. Frank also held the positions of Director of Driver Training and Director of Recruiting, before accepting the position of Asst. Chief of Education. Frank is replacing outgoing Asst. Chief John Gentry. John served as Asst. Chief of Education for three years and will continue with the Squad as an EMT.
Eileen Peco will be the new Asst. Chief of Public Relations. Eileen has been with the Squad since 2006 when she became an EMR on Team 4. Eileen later
became an Asst. Captain for her team before running for the Board of Directors. She was elected in 2014 and became the Chair of the Board, a position she served in for 6 years. After being term-limited out, Eileen became Captain of Team 6. She is very active in Kings Point, serving and having served in multiple elected positions. She is replacing Robin Watt who will remain with the Squad as an EMT.
Betty Hunton was recently selected by the Board of Directors to serve as the new Chief Financial Officer. Betty, a CPA, is currently an EMR/ Driver on Team 7. She joined the Emergency Squad in January of 2019.
After 8-plus years as Chief Financial Officer, and 19 years as a Squad volunteer, Marty Gifford has stepped down.
The Squad has two new Captains: Paul Donohoe, Captain of Team 1 and Rich Bothroyd, Captain of Team 5.
20 The News February 2023
Clarence Padgham (Padge), age 105, originally from NY, served in the US Army Air Corps.
Joseph Paskon, 93, originally from NJ, served in the US Air Force.
then placed in a baggie along with
meaningful message which pays tribute to Veterans' service.
Paul Donohoe
Rich Bothroy
Betty Hunton
Mary Christiano
Frank Reid
Catch The NEWS on the web at www.soco.news
Eileen Peco
Has
Eagle Audubon Society
By Paula Lickfeldt
Did you know there are two Audubon Clubs in Sun City Center? The SCC Audubon Club meets monthly in the Florida Room, while the Eagle Audubon Club meets on the third Monday of each month October through April at St. Andrew Presbyterian Church, 1239 West Del Webb. Doors open at 1 p.m. for signups; meeting and program began at 1:45. This year the Eagle Audubon Society will celebrate its 40th year.
The emphasis of the club is on climate change, conservation, preservation, and of course, birds. In February, the meeting topic will be Sandhill Cranes, March is Bluebirds, and April will have a speaker from the National Audubon Society talking about how climate change is affecting Florida. Meetings are open to anyone interested. To become a member the dues are $15 per year.
Steve Burkholder of Kings
Point is an excellent birder. He can identify birds by sight and sound. Anyone interested in going out with him can meet in the parking lot in front of the clubhouse at KP at 9 a.m. every Tuesday. The group will go out in golf carts from 9 a.m. until 11 a.m. At the gate, if you are from outside KP, tell the guard that you are meeting with Steve to go on a birding field trip.
As well as a monthly meeting, the club goes on two or three field trips a month. While anyone is welcome to attend monthly meetings, you must be a member of the club to go on the field trips
The National Society conducts a national bird count during the two weeks before and after Christmas. Bird species are counted all over the nation. Kings Point identified around 50 different species, Sun City Center around 25 and Apollo Beach around 55 species. For more information about the Eagle Audubon Society go to "eagleaudubonflorida.org".
February 2023 The News 21 703 Del Webb Blvd. W., Suite B Sun City Center • 813-634-3396 www.ZKJVdental.com NOW ACCEPTING NEW PATIENTS Tooth Pain • Crowns • Dental Implants • Partials Cleanings • Sedation Dentistry • Whitening Dentures • Bridges • Porcelain Veneers Cosmetic Dentistry Lic#s 6193,9109,11099,15756,D1713809 Michelle Halcomb, D.D.S. General Dentistry Justa20minutedrivefrom SunCityCenter Join Sun City Center Resident Pastor Mac Clements at 10:30 this Sunday Morning 9912 Indiana Street Gibsonton, FL or enjoy our service via Livestream DECLASSIFIED An Active Senior Living Community ROC LICENSE #AL9634 (813) 634- 1824 www.FreedomPlaza.com An Active Senior Living Community ROC Operation: Distinctive Domain At Freedom Plaza Sun City Center Florida, you will feel comfortable and secure in your spacious apartment home, with walk-in closets and luxury amenities. First-class quarters, on-call maintenance, and 24-hour security? Roger that. Call Us Today for Debriefing Proudly sponsored by Retired O cers' Corporation An Active Senior Living Community ROC LICENSE #AL9634 South
Chamber
Moved The South Hillsborough Chamber of Commerce has moved from SCC Plaza to 4051 Upper Creek Drive, Suite 100, in SCC,
is
Hillsborough
FL 33573. The office
located in the same building as Millennium Physicians and Pharmacy.
22 The News February 2023 SOLUTIONS TO PUZZLES ON PAGE 17
February 2023 The News 23
The News February 2023