River Valley Published April 22, 2023 in the Brattleboro Reformer Business Directory

River Valley Business Directory 2023 AUTOMOTIVE Fenton Family Dealerships 3 Brattleboro Autobody & Detailing 3 Upper Valley Plow 4 HOME Carpet Clearance Warehouse 4 Frazier & Son Furniture 4 Carbones Window 4 Best Septic 4 WW Building Supply 5 Champion Overhead Door 6 Circle Self Storage 6 Home Security Service 7 Achille Agway 7 The Vacuum Store 8 Goodenough Rubbish 8 EYECARE Julie's Icare 8 INSURANCE Greater Falls Insurance 8 Richards Group 8 FINANCE Wells Fargo Advisors 9 REAL ESTATE Berkley, Veller & Green 9, 10 Barrett & Valley Associates 10 HOBBIES & RECREATION Caton Place Campground 11 Retromusic 11 Granite State Hobbies 11 Vermont Distillers 11 Country Life Vegan Restaurant 11 Green Mountain Spinnery 12
2023 River Valley Business Directory AUTOMOTIVE The best brands - The most choices fentondealerships.com 603-354-5100 BRATTLEBORO AUTOBODY AND DETAILING 802 ▼ 254 ▼ 5551 16 Town Cr ier Dr ive We wor k with all insurance companies • Free Estimates • Windshield Replacements • Frame Straightening • Complete Auto Detailing State-of-the-Ar t Paint System and Down Draft Baking Booth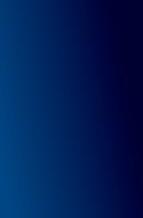 River Valley Business Directory 2023 HOME 1350 VT 14, Har tford VT 05407 802-296-5968 UVPTSS@outlook.com AUTOMOTIVE To Provide the Highest Quality Flooring at an Inexpensive Price - with the Most Professional Ser vice Available Carpet Rolls/Remnants Vinyl Rolls/Remnants Oriental Rugs Runners Bound Area Rugs Laminate VCT Tile Indoor/Outdoor/Entry Material M-F 9-5, Sat 9-3 (603) 358-3934 178 Emerald St., Keene, NH 03431 Open since 1994 233 Old Homestead Hwy (Rte 32, just south of the airport) • Swanzey, NH Mon-Fri 10 to 6 • Sun Closed www.frazierandsonfurniture.com (800) 494-3876 • (603) 352- 0337 F UR NITUR E Fra z ier & S on Carbone's Commercial & Residential Your Window, Awning & Flooring Specialist 185 Island Street, Keene • 603-352-1932 www.carboneswindowandawning.com Shower Enclosures Framed & Heav y Glass Awning, Vinyl Replacement Windows Screen & Glass Repair All Septic Needs Septic Tank Pumping, Jetting and Camera Ser vice Portable Toilets and Flushable Portable Toilets (802) 463-9444 Complete System Management www.bestsepticvt.net • bestseptic@gmail.com • Fax (802) 463-1523
2023 River Valley Business Directory HOME Rt 30 Newfane Rt 100 Wilmington 802-365-4333 802-464-3022 Welcome HOME WWBUILDING.COM No matter what you're building this year, we're here to help!

River Valley Business Directory 2023 MOVE IN SPE CIAL Clean, S e cure and C onvenient . Si ze s fr om 5x10 to 10x30 CIRCLE SELF STOR AGE OF JAFFRE Y 66 Fit zgerald Drive, Jaffrey, NH www.circleselfstorageofjaffrey.com admin@wileymgt .com 603-7 1 7-04 43 We're committed to offer ing the highest qualit y customer ser vice in the souther n Ver mont, southwester n New Hampshire and Franklin Count y, Massachusetts areas. We take great pr ide in the wor k that we do and the way in which we conduct our business and ourselves Phone: 802-251-0900 E-mail: info@championoverheaddoor.com https://championoverheaddoor.com/ Champion Overhead Door 123 Ryan Road Dummerston, VT 05301 (802) 251-090 0 Souther n VT | Southwester n NH Franklin Count y, MA HOME
Always know what's happening at home. With aler t notifications and state of the ar t interactive services, you'll have confidence knowing that the people and things you love are safe.
2023 River Valley Business Directory HOME STORE LOCATIONS Achille Agway of Brattleboro 1277 Putney Rd. | 802-254-8755 Achille Agway of Keene 80 Mar tell Ct. | 603-357-5720 Achille Agway of Walpole 334 Main St. | 603-756-9400 Achille Agway of Peterborough 65 Jaffrey Rd. | 63-924-6801 Achille Agway of Milford 351 Elm St. | 603-673-1669 Achille Agway of Hillsboro 191 Henniker St. | 603-464-3755
W W.HSSALARM.COM 802-254-4147
the
Your Authorized Alarm.com Par tner powered by © 2017 Alarm.com All rights reserved.
W
In
business of peace of mind, since 1969
SECURITY | VIDEO | ENERGY | AUTOMATION 2022 17th
Smar ter Home Securit y


River Valley Business Directory 2023 HOME EYECARE INSURANCE 451 West Street Plaza • Keene, NH 03431 • (603) 352-1250 Fax Email: thevacuumstore@hotmail.com • www.thevacuumstoreofkeene.com Green Cleaning Products Double Bubble Carpet Care Janitorial Equipment & Supplies Teri & John Boudreau Proprietors (603) 352-5085 Mon - Fri 9-5 Sat 10-4 SALES, SERVICE & REPAIR Air Cleaners • Zone Heaters • Carpet Cleaners • Floor Polishers • Steam Mops Julie's Icare Large Selection of both Men's & Women's Glasses 11 Dunning Street, Claremont, NH 603-558-3048 cell By Appointment Only Goodenough Rubbish Removal Commerical & Residential BRATTLEBORO goodrubbish@live.com 257-4937 • C on t ainer S er v ice • OPE N TOP ROL LOFF S 8 yd . to 30 yd . • R EC YCL ING B R AT TLE BO RO g o o d r u b b i s h @ l i ve c o m
2023 River Valley Business Directory 1063 Western Avenue, P.O. BOX 2469, W. Brattleboro, V T 05303 Phone: 802/251-0100 | 888/74 3-3003 | Fax : 802/251-02 20 Our team of Financial Advisors can provide a full range of financial products and services, from helping you select individual investments to developing a retirement plan. Contact us if you'd like us to help you develop strategies for pursuing your financial goals. FINANCE REAL ESTATE Buying or selling, I can help you navigate today's complex market K aren Hoppe • 802-258-1902 Licensed in V T & NH Helping folks navigate one of the most complex and exciting processes of their life is so rewarding. Buying or selling a home can be challenging, I am a problem solver by nature and find ways to make those challenges a little less over whelming, maybe even having a little fun along the way I am licensed in V T and NH, and am cer tified as a Real Est ate Negotiation Exper t. Call today to st ar t your search, or get your home ready for sale! www.berkleyveller.com K aren Hoppe, Realtor™

River Valley Business Directory 2023 REAL ESTATE K assie Rubico Office Phone : 802-25 4 -6 4 00 Cell Phone : 978-726-1920 kassie.rubico@berkleyveller.com BERKLE Y & VELLER & GREENWOOD COUNTRY RE ALTORS 119 Western Avenue Brattleboro, V T, 05301 " Wouldn' t change any thing - Kassie was great " David Brown Office Phone : 802-25 4 -6 4 00 ex t.150 Cell Phone : 802-57 9-9966 David.Brown@berkleyveller.com Berkley & Veller & Greenwood Countr y Realtors 119 Western Avenue Brattleboro, V T, 05301 "David is the BEST. Who could ask for any thing more?" Th in k ing of sel ling? I 'd love to help. Cla ire Renaud claire . renaud@berk ley veller.com (802) 275 -2274 L aura D'angelo Office Phone : 802-25 4 -6 4 00 ex t.163 Cell Phone : 802-4 51 6 485 laura.dangelo@berkleyveller.com BERKLE Y & VELLER & GREENWOOD COUNTRY RE ALTORS 119 Western Avenue Brattleboro, V T, 05301 I bring a varied skill set to the table honed over the years in my work as an educator, project manager and facilitator Barrett & Valley Associates Inc. Your Local Real Estate Experts in a Global Market With Offices in Grafton, Newfane, Chester & Springfield www.barrettandvalley.com  info@barrettandvalley.com
2023 River Valley Business Directory Mon-Fri: 11-6, Sat : 11-5 Electric • Acous tic • Bass & More Sell • Buy • Trade • Consignment REPAIRS & APPR AISALS! GIF T CERTIFICATE S AVAIL ABLE USED & VINTAGE GUITARS 3 8 Washing ton S t , Ke ene • 603 -3 5 7-9 7 32 • w w w r e tr ogui t ar c om Granite State Hobbies R/C Cars - Boats - Trains - Planes - Rockets Models - Ar t Supplies - Craf t Kits & More Full Line Hobbie and Ar t Supplie Store 20 Pleasant Street, Clarement, NH 03743 603-50 4-6505 • Special Orders Welcome Hours: Tues.-Fri. 10-6, Sat. 10-5, Sun. 11-4 CATON PLACE CAMPGROUND Where happy Campers Park It! 2419 East Road Cavendish, Vermont 05142 Phone : 802-2 26-7 767 Catonplacecamp@aol.com Camp Store Firewood, Ice & Propane Full Hook Up Pull Thrus Tent Sites Laundr y MON-THURS: 11 am - 3 pm 15 Roxbury St, Keene, NH 603-357-3975 CountryLifeRestaurant.com VEGAN RESTAURANT VEG AN RESTAURANT MON-THUR S: 11am- 3 pm HE ALTH FO OD STORE Mon - Thurs 9am - 5pm 15 Roxbur y St. Keene, NH 603-357-3975 Countr yLifeRestaurant.com HOBBIES & RECREATION

River Valley Business Directory 2023 Co-Operatively Owned Yarn Mill and Shop Mill Tours avail able upon request Custom Processing Yarn from your own flock! 7 Brickyard Lane, Putney, VT 05346 800-321-9665 www.spinnery.com spinnery@spinnery.com HOBBIES & RECREATION NEWS & INFORMATION 70 Landmark Hill Dr. Brattleboro 802-254-2311 Support Local Journalism Buy a print or digital subscription today!