Published in The Berkshire Eagle, Saturday, September 24, 2022
A tribute to those we have lost, June - August 2022
During a family's time of sorrow, we want to reflect on the lives of those who have recently passed. As Berkshire Count y ' s newspaper of record, we help families share obituaries in the local communit y as well as with family and friends who live outside the area. The Berkshire Eagle offers this special quar terly feature to commemorate and honor the loved ones we have lost. Welcome to In M emor i a m Obituar y & Remembrance Tribute Feature
Serbichenko on Unsplash
Cover photo by Diana
Constance E. Anderson 1934Pittsfield,2022MA
2 ||EagleBerkshireTheBerkshireEagle.comSaturday,September24,2022 MemoriamIn
Janet Ann Altman 1937Pittsfield,2022FL
Helen Suzette Alsop 1922Tyringham,2022MA
Bernice Alcombright 1923 - 2022 North Adams, MA
Anna Lucille Ambrose 1942 - 2022 West Stockbridge, MA
Helen Harrison Ahlen 1929Lenox,2022MA
Bruce A. Andrews 1942 - 2022 Hoosick Falls, NY
Norine L. Allen 1945Dalton,2022MA
Michael Charles Annecharico 1965Sandisfield,2022MA
Emily Arlene Arigoni 1952Florida,2022MA
Janet I. Blasioli 1931Pittsfield,2022MA
William G. Beemer 1949Washington,2022MA
Joyce C. Armstrong 1940Pittsfield,2022MA
Benedict J. Beiso Cheshire, MA
Charles Arthur Bainbridge 1951Morristown,2022NJ
Robert A. Barnes 1939Hinsdale,2022MA
Roger Edward Bartlett 1942Dalton,2022MA
Frances M. Bancroft 1943Dalton,2022MA
Anita Bakst 1944Pittsfield,2022MA
Evelyn Netherwood Bird 1941Windsor,2022MA
J. Lawrence Blades 1947 - 2022 Ashley Falls, MA
Robert J. Belanger 1950Pittsfield,2022MA
Shirley Louise Bombardier 1932 - 2022 Stephens City, VA
Winifred Beverly Mones Bell 1928Clearwater,2022FL George Bertoli North Adams, MA
Peggy A. Bertoli 1935 - 2022 North Adams, MA
Robert Austen Albany, NY
Beverly Jean Boni 1937Williamstown,2022MA
3 202224,SeptemberSaturday,BerkshireEagle.comEagleBerkshireThe|| MemoriamIn
Glen W. Boden Pittsfield, MA
Edward F. Barnes 1943Pittsfield,2022MA
Yolanda Brazee 1949Cheshire,2022MA
Bruce B. Brown 1950Dalton,2021MA
William E. Burdick 1931Adams,2022MA
Paul E. Brouker 1931 - 2022 York, ME
Jody L. Brigley 1961Dalton,2022MA
John Michael Simon Brown 1947Stockbridge,2022MA
Nancy L. Brown 1944Adams,2022MA
Angela Bowerman 1929Dalton,2022MA
Michael J. Brodeur 1961Pittsfield,2022MA
Joseph Francis Burke 1963 - 2022 Lenox Dale, MA
Jeanette Arlene Burdick-O'Neil 1935 - 2022 North Adams, MA
Karen Canfield Border Pittsfield, MA
4 ||EagleBerkshireTheBerkshireEagle.comSaturday,September24,2022 MemoriamIn
Dorothy Bosley 1928 - 2022 North Adams, MA
Barbara Maria Brunzell-Garner 1939Wells,2022VT
Timothy Allen Briggs 1956Sheffield,2022MA
Patrick J. Boyne 1953 - 2022 Lee, MA
Mary Ann Buchinski 1935Pittsfield,2022MA
Bonnie Buckley 1961Jacksonvlle,2022FL
Norma Ann Burdett 1935 - 2022 Merritt Island, FL
Donald W. Burdick 1940Pittsfield,2022MA
Mary Biasin Censato 1924Richmond,2022MA
Stephen Angelo Campetti 1951 - 2022 Lee, MA
Antonio J. Cardeno 1993Pittsfield,2022MA
Robert John Burke 1956Pittsfield,2022MA
Thomas A. Burt 1955Pittsfield,2022MA
Kendralee Carpenter 1983Pawtucket,2022RI
Elizabeth M. Chisum 1935Dalton,2022MA
Ronald Carpenter 1948 - 2022 Ashley Falls, MA
Peter Edward Carnute 1935 - 2022 Queen Creek, AZ
A. Richard Chretien 1934Pittsfield,2022MA
Joseph L. Calderella 1928Pittsfield,2022MA
Philip R. Codella 1932Pittsfield,2022MA
Kellie A. Cochrane 1962Pittsfield,2022MA
John Wesley Chandler 1923Williamstown,2022MA
5 202224,SeptemberSaturday,BerkshireEagle.comEagleBerkshireThe|| MemoriamIn
Patricia Eileen Clark 1939Pittsfield,2022MA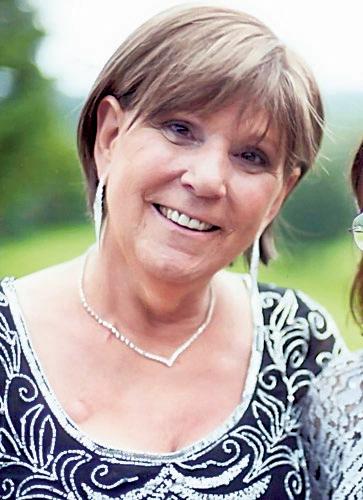 Theodore R. Carlson 1940Dalton,2022MA
Donald R. Clairmont 1929Lanesborough,2022MA
Ferdinando Carnevale 1951Becket,2022MA
Eugene Richard Coe 1921 - 2022 North Adams, MA
Judith Callahan 1953Pittsfield,2022MA
James T. Collingwood 1958Sheffield,2022MA
June Crandall 1927 - 2022 Otis, MA
James W. Curran 1927Stamford,2022MA
Norman J. Daigneault 1929Adams,2022MA
Micheal Lloyd Coleman 1948 - 2022 Traveler'S Rest, SC
Wallace E. Crouse 1954Cheshire,2022MA
Marilyn Ward Coll 1933Williamstown,2022MA
Frederick C. Copeland 1941Avon,2022CT
Helene T. Coope 1933Adams,2022MA
Catherine R. Daly 1921Belmont,2022MA
Ellen Marie Cooney 1951Pittsfield,2022MA
Jan Eric Coldiron 1947 - 2022 North Adams, MA
6 ||EagleBerkshireTheBerkshireEagle.comSaturday,September24,2022 MemoriamIn
Ethel M. Speranzo Conti 1924Pittsfield,2022MA
Jeanne Wylie Crist 1922Lenox,2022MA
Phillip J. Cormier 1959 - 2022 Lee, MA
Patricia W. Collins 1932Pittsfield,2022MA
Harley J. Conklin 1931Bradenton,2022FL
Marianne Creran 1937Pittsfield,2022MA
Edward G. Culverwell 1932Dalton,2022MA
Susan D'Alessandro 1947Pittsfield,2022MA
Stephen Davis 1993Springfield,2022MA
James D. Davidson 1942 - 2022 West Lafayette, IN
Michael A. Deep 1949 - 2022 North Adams, MA
Anne Degersdorff 1929Williamstown,2022MA
7 202224,SeptemberSaturday,BerkshireEagle.comEagleBerkshireThe|| MemoriamIn
Robert F. Dalzell 1937Williamstown,2022MA
Carmela Rose Dapretto 1932 - 2022 South Egremont, MA
Victoria L. Deschamps 1959Pittsfield,2022MA
Frances A. Devanny 1939Pittsfield,2022MA
Aaron J. Demary 1974Pittsfield,2022MA
St. Cha rles Borromeo Pa rish 89 Briggs Ave., Pit tsfield 413 - 4 42-7470 • stcha rlespit tsfield .org May they rest in Peace
Carol DeBlois 1944Adams,2022MA
Bernard Vaughan Fallon 1935Cheshire,2022MA
Adams,2022MA
Carmella R. Farella West Springfield, MA
James Drennan 1935Albuquerque,2022CT
John A. Dietze 1937Williamstown,2022MA
James J. Devanny 1937Pittsfield,2022MA
Raymond A. DiNicola Salem, NH
Lenox,2022MA
Stamford,2022VT
William J. Eichorn 1943 -
8 ||EagleBerkshireTheBerkshireEagle.comSaturday,September24,2022 MemoriamIn
Gerald James Fawcett 1939 -
Sharon Owen DuBois 1944 -
Sheridan A. Dewkett Hinsdale, MA
Harold F. Dewkett 1942 - 2022 Las Vegas, NV
Tyringham,2022MA
Marie V. Feder Lenox, MA
Joan Dupras 1942 -
Joseph Stanley Dobrowolski 1923 - 2022 New Haven, CT
Richard T. Fairfield 1932Lenox,2022MA
Dianne May Fennelly 1945Tyringham,2022MA
Lucille Duda 1945Adams,2022MA
Gary William Ferdyn 1962Dalton,2022MA
Joan Louise Drumm 1941Dalton,2022MA
Anthony Ferrari 1954Summerville,2022SC
Joan R. Gillespie 1930Pittsfield,2022MA
Richard A. Flach 1964 - 2022 Great Barrington, MA
Margaret Betit Perrault Fillio 1936Pittsfield,2022MA
Malcolm J. Frazer 1952Lanesborough,2022MA
Mark Fisher 1954Hillsdale,2022NY
Marsha L. Forrest 1941Pittsfield,2022MA
Diane H. Freitag 1944Cheshire,2022MA
James R. Galliher 1945Dalton,2022MA
Alfred S. Gardner 1932Stamford,2022VT
9 202224,SeptemberSaturday,BerkshireEagle.comEagleBerkshireThe|| MemoriamIn
Arlene Fresia 1925Pittsfield,2022MA
Frances J. Filip 1931Adams,2022MA
Mary Theresa Giannone 1920Pittsfield,2022MA
Jean Funk 1969Sheffield,2022MA
Dorine M. Galliher Hinsdale, MA
Roma Gibbs 1932 - 2022 North Kingstonwn, RI
William Flynn 1937Pittsfield,2021MA
Teresa Curtis Gangell 1947Newnan,2022GA
Susan M. Gagliardi 1946Pittsfield,2022MA
Francis A. Giardina 1932Pittsfield,2022MA
James R. Furness 1948 - 2022 Lee, MA
Carol Rosenstein Gold 1937Fairfax,2022CA
Sarah Sedgwick Ginocchio 1932Stockbridge,2022MA
Sheri A. Giroux 1964 - 2022 East Otis, MA
Mary Kearney Graves 1949Becket,2022MA
Virginia V. Griffin 1925Pittsfield,2022MA
Gary S. Grunin 1951Pittsfield,2022MA
Milton E. Grady 1940Pittsfield,2022MA
Donald L. Griffin 1949 - 2022 New Lebanon, NY
Erika Goldberg 1944Framingham,2022MA
John Anthony Guerra 1931Cleveland,2022TX
Ruth Hackman 1921Canaan,2022NH
James Eugene Godfrey 1954Pittsfield,2022MA
Alvin S. Goldfarb 1951Cambridge,2022NY
10 ||EagleBerkshireTheBerkshireEagle.comSaturday,September24,2022 MemoriamIn
Suzanne Green 1965 - 2022 New Marlborough, MA
Patricia Ann Hall 1950Pittsfield,2022MA
Joyce Green 1938Enfield,2022CT
Margaret Hall Pittsfield, MA
John Reginald Gobel 1946Pittsfield,2022MA
Eileen Goldman 1929 - 2022 East Meadow, MA
Alice Donald and Stephen Hale Tyringham, MA
Christopher William Hattat 1957 - 2022 Myrtle Beach, SC
G. David Halpin 1944Lenox,2022MA
Jo Ann Hathaway 1955 - 2022 North Adams, MA
James W. Hinckley 1938Lanesboro,2022MA
Joyce Hovey 1935Stockbridge,2022MA
11 202224,SeptemberSaturday,BerkshireEagle.comEagleBerkshireThe|| MemoriamIn
Bernice T. Herrick 1937Pittsfield,2022MA
James H. Hoellerich 1934Cheshire,2022MA
Harry T. Horn 1933Adams,2022MA
Rodney House 1934 - 2022 Lee, MA
Darlene M. Hamilton 1953 - 2022 Lake George, NY
Patricia W. Hazen 1934Dalton,2022MA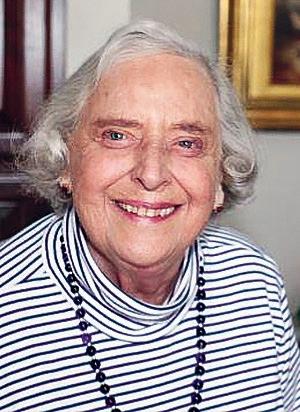 John T. Hughes 1932 - 2022 Lee, MA
Lisa Ann Hunter 1962 - 2022 North Andover, MA
James Robert Harkins Wiliamstown, MA
Steven Scott Iacuessa 1946Williamstown,2022MA
James R. Howe III 1951Pittsfield,2022MA
John L. Herbert 1943Pittsfield,2022MA
Mary Dey Holt 1931 - 2022 Lee, MA
Richard Purington Howes 1925 - 2022 Los Alamitos, CA
Gerald D. Holian 1936 - 2022 Lee, MA
A recent study found that just two hours a week in na ture improved the health and well-being of participants
r
Choosing a tree for your ashes can help everyone in your circle receive all the benefits of nature
offer an option where those grieving can feel held in a calming space to mourn in. Being surrounded by na ture can have a heightened soothing effect compared to an urban cemetery To learn more about this option, call 877-830-8311.
You'll also leave a legacy of conservation. Your tree helps protect the forest and all of its inhabitants Plus, with each memorial tree purchase, we plant reforestation saplings through our partnership with One Tree Planted, to help reforest America.
Better Place Forests customer, Cathy F
Today, we're bombarded with the opposite of nature's therapeutic effects Screens of all kinds and the infor mation they hold drain us.
That's why getting out into nature is essential, to escape the modern world's daily pres sures Let's explore the ways that this directly impacts dif ferent parts of our human ex perience and health.
CONNECT BETTER, FEEL JOY, AND INCREASE EMPATHY
So, it's no surprise that natural environments help with low moods and depres sion. It can offset modern living and screen time A simple, regular walk can sig nificantly improve our mood and productivity
FIND SOLACE FROM GRIEF
"I have spent many days walking in the forest. When you listen to the birds, the wind, the rustling of leaves, and snow falling it's a monumental, picturesque experience. You get a feeling that you're a part of something bigger, which is a reason why I think this will resonate with many people "
A study on schoolchildren in Barcelona found that those living closer to green spaces and beaches got along bet ter (and were more likely to show prosocial behavior). This carries over to urban landscapes as well. Another study showed that these com munities had better neigh borly relations and less vio lent crime.
This feeling is why many people choose memorial for ests for their end-of-life plans They know that family and friends will have a place to go to remember them, feel con nected, and process emotions creating a bonding experi ence as well.
One Better Place Forests customer put it like this:
This shows that even being near nature can positively impact our bodies This is in creased when sitting in grass, for example and even more when cycling, swimming, or walking your dog.
Evidence shows that these effects are real. Nature inter acts with our brains and bod ies, improving our health and well-being.
The grieving process is different for everyone and is not a straight line It can entail clinical depression, post-traumatic stress, anxi ety, and chronic grief, among other things Nature pro vides comfort and relief.
In nature, we absorb in a relaxed, aware state. We don't have to analyze multi ple systems Instead of being on high alert, we can breathe in fresh air at a naturally slower pace to find calm and peace
In a world where screens have come to divide and sepa rate us more, nature can help us remember how to recon nect on a meaningful level.
Nat you hea lth a nd wel l-bei here's how
12 ||EagleBerkshireTheBerkshireEagle.comSaturday,September24,2022 MemoriamIn SPONSORED CONTENT
Feeling the breeze on your skin, hearing birds chirping, seeing landscapes with bright splashes of color these ex periences reset us, and it's not imagined.
Memorial forests like Bet ter Place Forests Berkshires
This resting place will help protect the forest for future loved ones in a green space that offers all the benefits that can help them heal.
YOU CAN CHOOSE A FOREST AS YOUR RESTING PLACE
In a city, our mind tracks constant movement, loud sounds and their location, lights and signage informa
HEAL YOUR BODY AND DECREASE PAIN
Our bodies respond to na ture, just as our minds do In a group of patients who had gallbladder surgery, the half with a view of trees from their windows had lower pain compared to those without the view. Those with greenspace views had shorter hos pital stays with fewer medica tions and complications
The restorative feeling you've gotten being in nature actually has a name: "soft fascination"
CALM YOUR MIND AND UPLIFT YOUR MOODS
Dwight B
Natural landscapes can soothe intense emotions and help us feel closer to others, softening loss of all kinds Grieving is intensified by loneliness Nature reminds us that we're all a part of something, and helps us con nect better with others.
tion that's beyond what we're even aware of.
ng –
It makes sense We're a part of the natural world. We're from it, and we return to it. So, naturally, it restores us in-between.
Nature also helps us con nect more to other people,
"It's the decision to be a part of nature and sustain our beautiful trees and forests It's a decision to help with reforestation and reverse climate change. And, lastly, it is my decision. My family will have peace of mind."
experience collective joy, and empathize
u re suppor ts
End-of-life plans are deeply personal. Learn more about memorial trees as an op tion and immerse yourself in nature by visiting our Berkshires forest. Or, take a free, guided online tour with one of our advisors We are always happy to answer any of your questions just call us at 877-830-8311.
When you're immersed in nature, you can sense its effects
Martin P. Kelly 1941 - 2022 St. Augustine, FL
William G. Jerome 1932Pittsfield,2022MA
Debra A. Jarck 1958Pittsfield,2022MA
Dorothy E. Kickery 1932Pittsfield,2022MA
David Edward Kershaw 1943 - 2022 Ashley Falls, MA
Vernon J. Kohlenberger 1940Lenox,2022MA
13 202224,SeptemberSaturday,BerkshireEagle.comEagleBerkshireThe|| MemoriamIn
Lorin A. Jangrow 1930Adams,2022MA
Patricia Marie Keefner 1940 - 2022 Great Barrington, MA Kenneth and Linda Keehnle Lenox, MA
Florence C. Keefner 1950Pittsfield,2022MA
Donna Kirby 1944Hinsdale,2022MA
Maureen Anne Intelisano 1956Pittsfield,2022MA Francis Jacques 1936Pittsfield,2022MA
Arlene Kiesler 1941 - 2022 Forest Hills, NY
Brian M. Knysh 1968Dalton,2022MA
Ransom H. Jenks 1932 - 2022 Glen Mills, PA
Mary Lee Johansen 1923 - 2022 Lee And Lenox, MA
Anne Claire Igoe-Dinan 1957Monterey,2022MA
Donald Johnson Largo, FL
Sacha Griggs Jordan 1978 - 2022 Great Barrington, GA
Andrea J. Lancia 1947Pittsfield,2022MA
David J. Lamon 1970Williamstown,2022MA
Janet M. Lamarre 1931Pittsfield,2022MA
Robert L. L'Ecuyer 1934Adams,2022MA
Steven James Leach 1964Pittsfield,2022MA
Ronald V. Lancia 1942Cheshire,2022MA
Alan Lee Kraszeski 1947Williamstown,2022MA
Margaret Kuni 1934Pittsfield,2022MA
Elizabeth Lake 1941Pittsfield,2022MA
Robert Daniel LaBrie 1963Lanesborough,2022MA
Janet M. LaFleur 1929Adams,2022MA
14 ||EagleBerkshireTheBerkshireEagle.comSaturday,September24,2022 MemoriamIn
Daniel J. LaDouceur 1969Pittsfield,2022MA
Janet Rose Kroboth 1944Pittsfield,2022MA
Kenneth J. Lampro 1935Pittsfield,2022MA
Barbara Florence Lang 1932 - 2022 Cary, NC
Michael Layden 1951Pittsfield,2022MA
Kevin Kraszeski 1950 - 2022 Berlin, MA
John Michael Kowalczyk 1999Windsor,2022MA
Mary A. Krutiak 1955Clarksburg,2022MA
Ronald B. Kupiec 1934Dalton,2022MA
Robert Leydet 1934Chesapeake,2022VA
Roberta May Loring 1949 - 2022 Otis, MA
15 202224,SeptemberSaturday,BerkshireEagle.comEagleBerkshireThe|| MemoriamIn
Adam Patrick Lee 1998Scituate,2022MA
Laura J. Madden 2022Pittsfield,2022MA
Frances Major 1951 - 2022 North Adams, MA
John F. Martin 1949Florence,2022MA
Joseph A. Mancuso 1941 - 2022 North Adams, MA
Jill A. Mandell-Bristol 1958Pittsfield,2022MA
Joyce Tyler Leydet 1938Lenoxdale,2022MA
Jeannette D. Lussier 1944Clarksburg,2022MA
Georgette R. Lein 1932Pittsfield,2022MA
David D. Lyon 1940Pittsfield,2017MA
Lois Ann Maciejewski 1940Pittsfield,2020MA
Barbara Macksey 1927 - 2022 North Adams, MA
Joseph T. Livecchi 1940Pittsfield,2022MA
Patricia MacWhinnie 1933Pittsfield,2022MA
Joan M. Macdonald 1944 - 2022 North Adams, MA
Frances Y. Mangiardi 1939Stephentown,2022NY
Edwin E. Markham 1943Pittsfield,2022MA
Shirley Westcott Martin 1931 - 2022 North Adams, MA
16 ||EagleBerkshireTheBerkshireEagle.comSaturday,September24,2022 MemoriamIn
Carl R. Mazza Pittsfield, MA
Donald James McGrory West Stockbridge, MA
Beverly A. Metivier 1939Pittsfield,2022MA
Rita F. Mongue 1937Dalton,2022MA
Muchshima Moynihan 1941Chandler,2022AZ
Ronald F. McElroy 1940Cheshire,2022MA
Dennis Kurt Meskevich 1957Becket,2022MA
Carol K. Miller 1944 - 2022 South Portland, ME
Raymond V. Munger Pittsfield, MA
Kenneth Paul Mastroianni 1939Cheshire,2022MA
MaryAnn Maxwell 1933 - 2022 North Adams, MA
William Stewart Meiklejohn 1935Clarksburg,2022MA
Anthony Dubis Merino 1965Adams,2022MA
Norman Moskowitz 1928Pittsfield,2022MA
Rosemary T. McLaughlin 1932Pittsfield,2022MA
Ronald Richard Mazzeo 1935Pittsfield,2022MA
Raymond Maselek 1928 - 2022 East Hampton, CT
Herbert Michael McGurn 1940Pittsfield,2022MA
Martin R. McColgan 1938Lanesborough,2022MA
Tina Louise Martin 1957Hinsdale,2022MA
Robert A. Newton 1950Lanesboro,2022MA
Stephen Daniel Nutt 1993Cambridge,2022TX
Kenneth Robert O'Brien 1948 - 2022 Lee, MA
John Joseph Murray 1958Pensacola,2022FL
Richard Nadolny 1934Pittsfield,2022MA
Philip Newman 1931 - 2022 North Egremont, MA
Joseph H. Nolan 1930Lenox,2022MA
Arthur Nichols 1931Pittsfield,2022MA
Helen Louise Benedict Nicholas 1924Richmond,2022MA
Mary A. Newman 1933Pittsfield,2022MA
Ryan W. Orcutt 1988Pittsfield,2022MA
Christine Owens-Crawford 1963 - 2022 Lee, MA
Christine Papirio 1955Pittsfield,2022MA
Carolyn Mildred Parker 1938Bradenton,2022FL
Stephanie J. Pasquarelli 1967Pittsfield,2022MA
17 202224,SeptemberSaturday,BerkshireEagle.comEagleBerkshireThe|| MemoriamIn
John E. O'Connor 1937Pittsfield,2022MA
Raymond J. Newbery 1935Pittsfield,2022MA
Charles J. Oakes 1936Pittsfield,2022MA
Charan Leeman Peeples 1949Lenox,2022MA
Lucille A. O'Brien Pittsfield, MA
Dorothy Biasin Polastri 1927 - 2022 Lee, MA
Jaime Lynn Pratt 1976Pittsfield,2022MA
Ginny Mae Petell Great Barrington, MA
Ralph Edward Peterson 1932Lenox,2022MA
Norma Jean Plankey 1934 - 2022 Lee, MA
Bernice E. Plantier 1916Pittsfield,2022MA
Barbara Joan Pollack 1940Pittsfield,2022MA
Joseph W. Pierro 1923 - 2022 New Marlborough, MA
Virginia Ramsey 1920Pittsfield,2022MA
Jo Soldato Raney 1947 - 2022 New Lebanon, NY
Mildred Mary Plankey 1929Pittsfield,2022MA
Theresa Pontier 1916 - 2022 North Adams, MA
Robert Murray Pomeroy Portsmouth, VA
Tina E. Porrini 1929 - 2022 Lee, MA
Paul W. Polidoro 1927Pittsfield,2022MA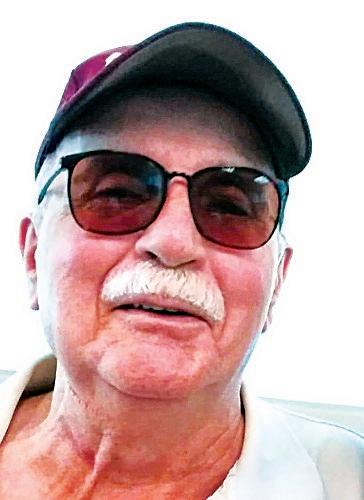 Thomas Wilbur Pennington 1951Westfield,2022MA
Linda M. Racine 1950Cheshire,2022MA
Allen Francis Peppe 1926Wantagh,2022NY
18 ||EagleBerkshireTheBerkshireEagle.comSaturday,September24,2022 MemoriamIn
John Alan Radwich 1943Pittsfield,2022MA
Richard David Petruzella 1943Pittsfield,2022MA
Eleanor M. Robinson 1924Adams,2022MA
PERSONAL C ARE | MEALS & NUTRITION | MEMORY C ARE | HOSPICE SUPPORT Each Home I nstead® franchise is independently owned and operated. © 2020 Home I nstead, I nc. We're by your side so your loved one can stay at home. Call (413) 442-0907 or visit HomeInstead.com/B erkshire
Norwin H. Rehm 1927 - 2022 West Stockbridge, MA
Vernon G. Reuss 1922Stockbridge,2022MA
H. Juergen Reiche 1929 - 2022 Lee, MA
Mary A. Robert 1935Plainfield,2022MA
Margaret E. Rice 1947 - 2022 Rowe, MA
Sheila Sue Reagan 1961Jacksonville,2022FL
19 202224,SeptemberSaturday,BerkshireEagle.comEagleBerkshireThe|| MemoriamIn
Florence Reynolds-Mullany 1934 - 2022 Great Barrington, MA
Florence Scace Rayner 1922Pittsfield,2022FL
Norma T. Rennie 1934 - 2022 New Port Richey, FL
Richard Cromwell Scace 1932 -
Marianne E. Rud 1931Pittsfield,2022MA
Williamstown,2022MA
Elizabeth F. Sayman 1929 -
C. Wayne Seavey 1944 -
Pittsfield,2021MA
MA
MA
De'Moni Sincere Rose 2012Pittsfield,2022MA
Randolph Schrade 1961 - 2022 Truro,
Gwen W. Sears 1928 -
Raymond Arthur Shepardson 1942 -
Pittsfield,2022MA
Harry E. Sherman 1936 -
John A. Ryder 1931 -
MA
Bangor,2022ME
20 ||EagleBerkshireTheBerkshireEagle.comSaturday,September24,2022 MemoriamIn
Greensboro,2022VT
Martha Sauer 1955Stockbridge,2022MA
Mark L. Shaw 1953 -
Housatonic,2022MA
Monterey,2020MA
Donald Robert Ruthman 1930Williamstown,2022MA
Ellsworth Marcel Sammet 1924 -
Adams,2022MA
2022 Great
Nancy A. Roots Pittsfield,
Steven S. Rosenberg 1951Pittsfield,2022MA
Egremont,2022MA
Hilda Banks Shapiro 1926Barrington,
Harold Scarbo 1941 -
Rachel Francis Shaw 1923 -
Pittsfield,2022MA
Allyn D. Scace 1962Pittsfield,2022MA
Lanesboro,2022MA
Lorraine Duguay Ryan Stebbins 1934Carmel,2022IN
Gloria Evelyn Simonetta 1923Pittsfield,2021MA
Barbara Ann Simone 1967 - 2022 Lee, MA
21 202224,SeptemberSaturday,BerkshireEagle.comEagleBerkshireThe|| MemoriamIn
Elaine Smith 1929Adams,2022MA
Bertyne Rice Smtih 1930 - 2022 Lee, MA
Anne Short 1930Williamstown,2022MA
Bonnie Jean Sumner 1958Pittsfield,2022MA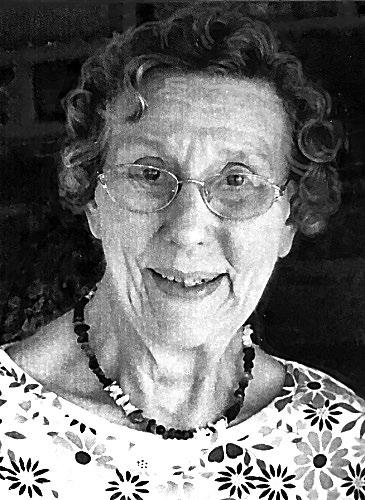 Linda M. Streeter 1947Cummington,2022MA
Edith Hope Talbert 1927 - 2022 Lenox, MA
George Smith 1938 - 2022 South Egremont, MA
Gerard J. Sokop 1943Westfield,2022MA
Jeannette M. Stone 1946Pittsfield,2022MA
Stanley James Stankiewicz 1929Pittsfield,2021MA
Beverly Ann Stone 1953 - 2022 North Adams, MA
Margaret Guiltinan Simes 1950Broomfield,2022CO
Elaine M. Steinert 1934Lenox,2022MA
Giuseppe Talora 1940Pittsfield,2022MA
Jillian M. Tatro 1983 - 2022 North Adams, MA
Doris Rote Shutts 1927Pittsfield,2022MA
Elmer Alonzo Sweet 1937Williamstown,2022MA
Ernest E. Therrien 1931Florida,2022MA
Robert Louis Tauer 1943Pittsfield,2022MA
Myron Paul Wartella 1965 - 2022 Great Barrington, MA
Susan Carol Trenholm 1952Pittsfield,2022MA
Betty VanValkenburgh 1943Pittsfield,2022MA
Roger C. Walczyk 1924Pittsfield,2022MA
Kathleen Walton 1945Dalton,2022MA
Laura Keeney Tucker 1926Alford,2022MA
Peter Tietgens 1924Cheshire,2021MA
Leonard A. Terranova 1933 - 2022 Otis, MA
George E. Vazakas 1930Naples,2022FL
Linda Valente 1950Pittsfield,2022MA
Ann T. Uliasz 1923Pittsfield,2022MA
22 ||EagleBerkshireTheBerkshireEagle.comSaturday,September24,2022 MemoriamIn
Mary Taylor 1941Stamford,2022MA
John Vinh Tran 1968Pittsfield,2022MA
Sally Jean Vieira 1951Hinsdale,2022MA
Christine Rose Viscuso Pittsfield, MA
Charles C. Wales 1922Stockbridge,2022MA
Mark F. Thomann 1955Adams,2022MA
Lorraine Marie Ward 1934 - 2022 Great Barrington, MA
Veronica St. John Wheeler 1925Pittsfield,2022MA
Helen Watson 1913Pittsfield,2022MA
Ernest Eugene Zaik 1926 - 2022 Little River, SC
Myra Ann Whalen 1943Stockbridge,2022MA
23 202224,SeptemberSaturday,BerkshireEagle.comEagleBerkshireThe|| MemoriamIn
Beverly H. White-Corl 1940Pittsfield,2022MA
Brian M. Wojieck 1980Lanesborough,2022MA
Michael F. Wessel 1937Pittsfield,2022MA
Robert W. Zink 1933Dalton,2022MA
Zigmund A. Wojtkowski 1933Pittsfield,2022MA
Robert A. Zurrin 1946Pittsfield,2022MA
John Howard Whitney 1935Richmond,2022MA
David Woodin 1948Adams,2022MA
James Craig Webb Punta Gorda, FL
Thomas Jordan Welch 1938 - 2022 Great Barrington, MA
David Stephen Winslow 1941Pittsfield,2022MA
Richard Edward Winterkorn 1940Pownal,2022VT
Francis A. Wojcik 1950Dalton,2022MA
Connie Wood 1953Windsor,2022MA
Francis J. Wilusz 1947Adams,2022MA
24 ||EagleBerkshireTheBerkshireEagle.comSaturday,September24,2022 MemoriamIn Thank you for voting us B est in the B e rkshires!