Solutions Guide TheNationalCouncil.org/NatCon23SolutionsGuide
SIGNATURE
THANK YOU to Our Sponsors
PREMIER
CONTRIBUTOR
Behavioral Health Link
ELITE
Thank You to Our Sponsors 2 MTM Services...........................................................4 The Benefits of National Council Membership .............................................................. 5 NatCon23 Exhibitors ............................................ 6 CCBHC Success Center ...................................... 7 Heart and Hard Work in Guam 8 innovaTel Telepsychiatry 10 Increasing Access to Care Through Advocacy 11 Relias ........................................................................... 11 Janssen Neuroscience ........................................12 Helping You Help Others.................................. 13 Mental Health First Aid 14 Become a Mental Health First Aid Instructor 15 MHRRG and Negley Associates 16 988 and 911: Similarities and Differences 17 Thank You to Our Corporate Partners .......18 Connecting Individuals in Need to Care ...........................................................19 2022 Annual Member Insights Report 19 Netsmart ..................................................................20 Supporting Youth Mental Wellbeing ...........21 Takeda ........................................................................21 Streamline Healthcare 22 Mental Health First Aid Doctoral Student Grants 23 National Council Consulting and Training Tip ............................................................. 23 Addressing Burnout in Crisis Services 24 The Pew Charitable Trusts .............................. 25 Middle Management Academy .................... 26 American Hospital Association .................... 26 National Council Consultants 27 Save the Date: Hill Day 2023 ......................... 28 Lundbeck ................................................................. 28 Thank You to Our National Council Partners ............................... 29 The National Council Partnership Program ........................................... 30 Save the Date: NatCon24 ............................... 30 TABLE OF CONTENTS NatCon23 | TheNationalCouncil.org 3
The Benefits of National Council Membership
When you join the National Council for Mental Wellbeing, you're not just joining a community of nearly 3,100 health care leaders – you're adding your voice to a rallying cry to increase access to high-quality, comprehensive care across the country. And we give you the tools to be heard.
As a member, you, your staff and your board members will have access to a comprehensive array of tools, resources, networks and content to boost your leadership, build your workforce, improve your service delivery and increase your impact. Here's a glimpse of the value available to you:
Access to Experts: Drawing from a diverse breadth of knowledge and experience, the National Council Medical Director Institute can advise you on best clinical practices and policy.
Practice Improvement: Take advantage of our renowned onsite and virtual consulting, training and technical assistance offerings, all at a discounted member rate.
CCBHC Support: Learn how to become a Certified Community Behavioral Health Clinic (CCBHC) through our CCBHC Success Center, a digital hub offering tools and trainings.
Thought Leadership: Access premium content throughout the year – from exclusive publications to virtual learning events, newsletters, blog posts and more.
Mental Health Literacy: Invest in your staff through Mental Health First Aid, a skills-based training course, and become an Instructor at a discounted rate.
Tools and Resources: Take advantage of our tools, resources and learning materials to boost your service delivery and maximize your impact in the community.
Want to learn more about the benefits available to you as a National Council member? Download our flyer or contact us at MembershipTeam@TheNationalCouncil.org today!
NatCon23 | TheNationalCouncil.org 5
NATCON23 EXHIBITORS
Accreditation Guru, Inc. 221 Accumedic 1014 Aegis Sciences Corporation 1300 Afia, Inc. 408 Aidan Health Inc. 1117 Alcoholics Anonymous 1203 Alera Health 313 Aliya Health Group 939 Alkermes 634 Altruix 923 American Bedding MFG, Inc 646 American Foundation for Suicide Prevention 551 Array Behavioral Care 137 Assurance4You 236 Backline Care 326 Bamboo Health 512 Beck Institute for Cognitive Behavior Therapy 614 BEE Medic 1508 Behavioral Health Link 223 Behavioral Health Outcomes Data Services 949 Behavioral Health RCM Solutions, LLC 1108 Behavioral Health Response 317 BioXcel Therapeutics 1038 Bristol Bay Area Health Corporation 1114 BRITE Resources LLC 947 Butler Human Services Furniture 1109 California Behavioral Health Planning Council 413 CannonDesign 414 Cantata Health Solutions 621 Carelon Behavioral Health 1027 CARF International 1111 CCNY, Inc. 909 CE-Classes.com 1050 Centers for Medicare & Medicaid Services 311 CHESS Health 327 Chestnut Ridge Foam, Inc 537 Chetu, Inc 322 Children's Health Council 314 Chorus Innovations, Inc 1035 CIT International 1429 CohnReznick LLP 1436 Commonly Well 1134 Community Data Roundtable 1337 Compass Health Network 1009 Compliatric 941 Concord Technologies 1013 Connections Health Solutions 520 ContinuumCloud 521 Cope Notes 409 Core Solutions Inc. 527 Coronis Health 1234 Coviu 648 CredibleMind 134 Crestwood Behavioral Health, Inc. 238 Crisis Text Line 324 Deerfield Solutions, LLC 917 designRoom 517 Devereux Advanced Behavioral Health 1116 eClinicalWorks 309 EHR Your Way 1334 Eleos Health 921 EnSoftek Inc./DrCloudEHR 308 Faces & Voices of Recovery 412 FDA Center for Tobacco Products 423 First Nonprofit 513 Five Element Analytics LLC 429 Fivebase, LLC 915 FTI Consulting 937 Genoa Healthcare 627 Genoa Telepsychiatry 827 Govig and Associates 225 GUARD1 by TimeKeeping Systems, Inc. 1329 Guardian Pharmacy 1227 Hatch Compliance 1201 Hazelden Betty Ford Foundation 1034 HENKA LLC 508 Humana Healthy Horizons 638 iCentrix Analytics 911 INCITE Consulting Solutions 410 InfoMC 522 innovaTel Telepsychiatry 611 Integrated Prescription Management 328 Integrated Telehealth Partners 1137 InteliChart 1235 IPC - Integrated Psychiatric Consultants 515 Iris Telehealth 1101 ISC Group 1113 Janssen NeuroscienceMedical Affairs 1534 Janssen Pharmaceuticals Inc. 1335 Journeyworks Publishing 240 Juno Health, a division of DSS, Inc. 927 Kathryn Janicek Productions 416 Kipu 608 Leidos 215 LocumTenens.com 510 Los Angeles County Department of Public Health - Substance Abuse Prevention & Control 417 McLean Hospital 1409 Med USA 526 Mental Health Risk Retention Group/Negley Associates 301 Molina Healthcare 1302 Motivo 509 MTM Services 401 Mutual of America 1135 MyCare 321 National Institute on Alcohol Abuse and Alcoholism (NIAAA) 514 Nationwide Mutual Insurance 136 Navigator Group Purchasing, Inc. 411 Neenan Company 1411 Netsmart 601 NextGen Healthcare 821 NextStep Solutions 1010 Oceans Healthcare 1112 OPTT Health 312 Otsuka 1212 Otsuka 224 Otto Trading Inc. 227 Owl 535 Pacific Clinics 549 Patagonia Health 547 Pioneer Solution, Inc 1110 Powered Living Inc. 1205 Prepare U Mental Health Education 539 Proem Behavioral Health 1136 Protocall Services 511 Public Consulting Group 141 Pulse For Good 1437 PUPS Check In 310 Qualifacts 1001 R1 Learning 1528 Relias 501 Revolution Office 217 RSM US, LLP 1216 Safe Parking LA 1536 Sage 1434 Secure Telehealth Inc. 1304 SigBee 951 Sigmund Software 135 Social Current 616 Solari Crisis & Human Services 320 Stars Behavioral Health Group 139 Streamline Healthcare Solutions 635 Talkable Communities 541 Telecare Corporation 427 Teva Pharmaceuticals 138 The Flawless Bar 1015 The Global Exchange Conference 1037 The Joint Commission 644 The Meyers Group 945 TheraManager 1115 Therapy Brands 901 THIRA Health 415 Togetherall 316 Topaz Systems Inc. 935 Triad 1017 Trust Risk Management Services 213 TRX Development Solutions 545 TTF Healthcare Search and Staffing 211 USDTL 1214 UST 1428 Valor Healthcare 1327 Vanguard Research Group 640 Vertilocity 421 Vibrant Emotional Health 1526 Videra Health 315 Walden University/Chamberlain University 1048 Wellnext Group 516 Winbrook 1435 Zero Suicide Institute at Education Development Center 913 ZMark Health 636
CCBHC SUCCESS CENTER
The CCBHC model is bringing sustainable financing to the safety net—and rapidly expanding throughout the nation.
Get Started in Your State
The National Council CCBHC team is here to help!
Advice on state options for CCBHC implementation
Lessons learned from other states and clinics that have gone through the CCBHC transition
Implementation "roadmap"
Training for current and prospective CCBHCs
Connect with the SAMHSA CCBHC-E National Training and Technical Assistance Center, a support hub for current grantees
Guidance on this year's open grant opportunities for CCBHC implementation
Data, informational materials, and more
Visit the CCBHC Success Center for more information
Email us at: CCBHC@TheNationalCouncil.org
NatCon23 | TheNationalCouncil.org 7
Heart and Hard Work in Guam
Anything is possible when heart meets hard work. Just ask Aja Ramos, LICSW, Senior Vice President of WestCare Pacific Islands, a National Council member organization operating in Guam and Palau. We spoke with Ramos about the work her organization is doing, treatment in the Asian American and Pacific Islanders (AAPI) community and service delivery as a U.S. territory.
How is your organization helping people on your island thrive?
"WestCare Pacific Islands embodies our mission of uplifting the human spirit in everything we do. Working from our heart space, our team provides critical services to help our communities support recovery and build resilience. We offer services in the areas of homelessness prevention and rapid rehousing, substance use and mental health treatment with youth and adults, employment services for veterans experiencing a housing crisis, youth substance use and teen pregnancy prevention. All of this helps to enhance the human services infrastructure on our islands."
Can you share a success story that speaks to your community impact?
"When our island shut down due to the COVID-19 pandemic, our teams quickly rallied to support our clients, while also maintaining safety. Since we were serving veterans experiencing homelessness, we needed to find
ways to ensure they were housed and that their basic needs were met. Our team used their creativity to place our veterans into emergency housing, forging new relationships with local hotels who were struggling due to the collapse of the tourism industry. They were able to negotiate their stays, which included meals and laundry.
"Additionally, our Supportive Services for Veteran Families (SSVF) team partnered with local farmers to distribute fresh produce, along with other pantry items. Our team provided curbside delivery for both current and former clients who were struggling due to job loss. These efforts were recognized by the U.S. Department of Veterans Affairs SSVF as an exemplary practice during a time of global crisis."
What challenges do you face as a treatment provider in a U.S. territory?
"I think people would be surprised to learn about the scarcity of resources available to U.S. territories, due to our political status. Although we are part of the U.S., we are not afforded the same levels of support from the federal government because we are not officially a 'state.' In Guam, we only have one layer of government. The state, county and city structure does not exist on our islands. Because of this, our systems are lacking, making it more difficult to serve clients in a comprehensive fashion due to gaps in the continuum of care.
"Homelessness, for example, is hard to address when you only have one shelter – or no shelter – on an entire island. Substance use is also hard to treat when there are only two providers and the wait time for help can last months. Across our services, we're always thinking 'outside the box' and trying to bridge the gaps to help facilitate recovery and resilience."
How is treatment delivery unique in the AAPI community?
"There are cultural aspects that make treatment, mostly funded by federal dollars, unique. We are often asked to implement models of care or evidence-based programs that have not been studied or tested with our population. We see this with many curriculum-based interventions where the concepts, language and value base are rooted in dominant cultural norms. These often either do not translate to the cultural values of our islands or are missing components that would strengthen treatment for our residents, such as inclusion of extended families, traditional healing and faith."
What do you enjoy most about the important work you're doing?
"We value and enjoy seeing the individuals and families we serve lead more fulfilling and stable lives. Being a tightknit community, it brings us great joy to bear witness to the impact of our services through the stories shared by our clients, their families and our partners."
What's the most exciting thing you're working on right now?
"I would say the expansion of our work in our sister islands of the Commonwealth of the Northern Mariana Islands (CNMI). Our history and culture are inextricably linked; we rely on each other for resources and support. The movement of people seeking care for physical and mental health needs between our islands is fluid. Our goal is to establish treatment services in the CNMI that help meet the needs of the community and complement existing on-island capacities. Meeting with the people of the Northern Marianas, I was moved by the dedication, creativity and passion they bring when serving the people, and I was inspired to be part of it in any small way."
NatCon23 | TheNationalCouncil.org 9
Increasing Access to Care through Advocacy
Our nation is grappling with multiple mental health and substance use crises. Lack of access to lifesaving care, record-high overdose rates, dramatic increases in suicidal ideation and a mental health workforce shortage are just some of the daunting challenges we face as a community.
But there is hope. And there is help. We can turn the tide by pushing for solutions that expand access to care, when and where people need it. Interested in supporting the National Council's efforts to move lifesaving legislation across the finish line? Here are a few ways you can get started:
Contact Your Elected Officials: Take two minutes to urge your elected officials to expand access to mental health and substance use care. No sign up is required.
Become an Advocate: Sign up for our Advocacy Alerts to be notified of opportunities to contact your elected officials on key bills moving through Congress.
Download Our Handbook: Access tips, tricks and templates for becoming a mental health and substance use treatment advocate in your community.
Sign Up for Capitol Connector: Stay informed of breaking news related to federal mental health and substance use policy via our weekly newsletter.
Learn more about the National Council's policy priorities and our work to ensure equitable access to high-quality care, build the capacity of mental health and substance use treatment organizations, and promote a greater understanding of mental wellbeing in communities across the country.
NatCon23 | TheNationalCouncil.org 11
HELPING YOU HELP OTHERS
The National Council is your partner in change and committed to supporting excellence across the field. Our in-person and virtual consulting services can help you move forward today and position yourself for a better, stronger and more effective tomorrow. Here's a preview:
Case-to-Care Management: Position your organization for success in the changing health care landscape by taking the lead in case-tocare management.
CCBHC Consulting: Our consultants are ready to help you prepare to meet CCBHC requirements in finance, service delivery and partner collaboration with customized consulting offerings.
Community Health Worker: This training seeks to expand the skills and expertise of community health workers to support people with co-occurring issues.
Integrated Health Consulting: Learn from real-world experiences to make your organization more effective and efficient in providing sustainable integrated services.
Middle Management Academy (MMA): MMA is the only program of its kind to develop future health care leaders into strong links in the management chain.
Motivational Interviewing (MI): MI is an evidence-based conversation style designed to help the other person strengthen and support their motivation and commitment for change.
Practice Transformation Academy: Accelerate your organization's transformation and improve the value you bring to clients, payers and communities with this training.
Screening, Brief Intervention and Referral to Treatment (SBIRT): Strengthen the quality of your clinical care and prevent the unhealthy consequences of alcohol and drug use among clients.
Trauma-informed, Resilience-oriented, Equity-focused Systems (TIROES): TIROES is an organizational culture, structure and treatment framework built on understanding, recognizing and responding to trauma.
Whole Health Action Management (WHAM): Developed by peers, for peers, WHAM empowers peer services providers to support the whole health of clients and promote physical and mental health.
Interested in learning more about our consulting services? Want to sign up for a national training or one customized for your organization? Contact us or visit our webpage to submit a request.
NatCon23 | TheNationalCouncil.org 13
Will you be prepared to take action? Confidently respond to someone who may be experiencing a mental health or substance use challenge by getting certified in Mental Health First Aid (MHFA).
This evidence-based course uses community-specific scenarios, activities and videos to teach you how to recognize and respond to signs and symptoms of mental health and substance use challenges, as well as provide initial support until appropriate professional help is received.
Increase mental health and substance use literacy.
Visit
"So many people are out there wishing for something better, hoping help will show up. That's what
Health First Aid is – it's help to get people connected to care and ultimately to a better place."
Recovery is Possible and You Can Be the Difference
in 5 Americans will experience a mental illness each year.*
1
Trusted by individuals and leading companies nationwide.
Tousha Paxton-Barnes Want to learn more? Contact us at Hello@MentalHealthFirstAid.org!
substance use and mental health indicators in the U.S.: Results from the 2015 National Survey on Drug Use and Health. Rockville, MD:
for Behavioral Health Statistics and Quality.
Abuse and Mental Health Services
2016.
Mental
–
*Key
Center
Substance
Administration.
Find a Course or Become an MHFA Instructor TODAY !
Reduce stigma. Learn an Action Plan to identify and respond to signs of mental health or substance use challenges. MentalHealthFirstAid.org for details and to find the course that's right for you.
BECOME A MENTAL HEALTH FIRST AID INSTRUCTOR
As the number of Americans facing mental health and substance use challenges grows, it is imperative that we equip communities with the skills to recognize and respond to the signs and symptoms that indicate someone may need help. Mental Health First Aid (MHFA) does just that.
MHFA Instructors are the key to spreading this vital and practical training across the country. Our certified Instructors are on the frontlines of the MHFA program helping to make mental wellbeing, including recovery from substance use, a reality for everyone, everywhere.
Anyone with a passion for wellbeing can make a difference, and no specific academic or professional credentials are required to become a MHFA Instructor. Here are four reasons to get certified:
1. Strengthen Communities: According to the National Institute of Mental Health (NIMH), nearly one in five U.S. adults live with a mental illness. This means essentially everyone knows someone affected by a mental health or substance use challenge. By becoming a MHFA Instructor, you can not only help create a safe space where open dialogue is encouraged and people can deepen their understanding of one another, but also equip individuals with the skills to go out into the world and strengthen their own communities.
2. Stamp Out Stigma: There is still a great deal of stigma attached to mental health challenges. We know from the MHFA curriculum that public misunderstanding, prejudice and discrimination can hold people back from taking important life opportunities and achieving meaningful supports. Studies have shown that MHFA training improves knowledge, reduces stigmatizing attitudes and increases first aid actions toward people with mental health challenges. As a MHFA Instructor, you can help shift the public narrative surrounding mental wellbeing and create a more equitable, understanding world.
3. Educate Through Action: Many barriers to treatment are directly related to poor mental health literacy, including limited understanding of therapy and the perception that treatment is too demanding or not relevant to the person's challenges. It's understandable, therefore, that there is a significant correlation between poor mental health literacy and elevated rates of depression, anxiety and stress, to name a few. By becoming a MHFA Instructor, you can help people become more traumainformed and educated about common mental health and substance use challenges affecting your community.
4. Invest in First Aiders: Since 2008, we have trained 3 million Mental Health First Aiders across the country. First Aiders serve as a vital link between a person experiencing a new or worsening mental health or substance use challenge and appropriate professional supports, self-help and other support strategies. By becoming a certified MHFA Instructor, you can help us reach our goal of training 1 in 15 people in America as First Aiders to ensure that everyone in America has a close friend they can turn to when experiencing a mental health or substance use challenge before it becomes a crisis.
Are you ready to #BeTheDifference for those around you? Learn more about the certification process and role of the Instructor, and then apply to become a MHFA Instructor!
NatCon23 | TheNationalCouncil.org 15
988 and 911 Similarities and Differences
The launch of the 988 Suicide & Crisis Lifeline (formerly known as the National Suicide Prevention Lifeline) in July 2022 was a historic moment in the story of mental health and substance use care services in our nation. Now anyone, anywhere in the U.S. can call or text a three-digit number and be connected to a trained crisis counselor for navigating challenging moments and situations.
The line has made it easier for those individuals most in need to reach critical care in a new and highly effective way – already with impressive results. Since implementation began in July, 988 has served tens of thousands of individuals through calls, texts and chat services.
988 is often compared to another three-digit number the nation knows well: 911. At the National Council, we often field questions about the differences between the two services. This article highlights some of the key differences and provides resources to help answer common questions.
To summarize, 988 and 911 are each easy-to-remember three-digit numbers connecting people to crisis and other lifesaving services. But the similarities pretty much end there.
The Substance Abuse and Mental Health Services Administration's (SAMHSA) – the agency overseeing 988 – vision for 988 is to offer people experiencing a mental health or substance use crisis or emotional distress someone to talk to, someone to come to them and somewhere to go, as needed. Those second two offerings are comparable to 911, which dispatches first responders to callers' locations.
Eventually, and with enough funding, workforce and infrastructure, 988 could facilitate dispatching mobile crisis responders to callers with much more regularity. This would help divert mental health and substance use calls from EMS, fire and police, and help get people treatment at community-based, non-emergency care settings, as appropriate. To this end, 988 is a key first step toward enhancing and expanding a full and comprehensive crisis continuum of care.
That first service, "someone to talk to," is what makes 988 unique.
With 911, a dispatcher will send needed services (e.g., EMS, fire, police) to the caller and may provide support to the caller while they wait for the services to arrive. But 988 is itself a service. When an individual in need accesses 988 (via call, text or chat) they are connected to a trained crisis counselor who can provide help to reduce emotional distress.
More than 98% of 988 Suicide & Crisis Lifeline contacts are resolved at that first point of contact, with no need for any additional services to be dispatched. In fact, numerous studies show that most callers feel significantly less depressed, less suicidal, less overwhelmed and more hopeful after speaking to a Lifeline crisis counselor.
One key area of overlap between 911 and 988 occurs when there is an imminent risk to the 988 user's life (an ongoing suicide attempt, for example). While the 988 coordinated response is intended to promote stabilization and care in the least restrictive manner, in the case of imminent danger, 988 calls are connected to emergency services like 911. Currently, fewer than 2% of Lifeline calls require this connection.
Learn more about the function and structure of 988, other National Council work and resources in this space and SAMHSA's vision for the crisis continuum and 988.
NatCon23 | TheNationalCouncil.org 17
THANK YOU to Our Corporate Partners
Navigating Mental Health Pathways
CONNECTING INDIVIDUALS IN NEED TO CARE
When it comes to helping communities thrive, knowing where to start can be difficult. That's especially true when it comes to connecting individuals in historically underserved communities to care. We can help through our Interest Groups, a National Council members-only benefit.
Our Interest Groups are digital communities that help you learn and grow alongside like-minded peers. As a participant, you can share your experiences with colleagues, pose questions, raise your voice for important issues and stay informed of social topics and trends. And that's not all:
Discover the latest best practices in prevention, treatment and recovery.
Hear from the best minds in our field, including our own thought leaders.
Troubleshoot your unique challenges with health care colleagues.
Access original content, share resources and download learning materials.
Attend webinars and online discussions about current issues.
By joining an Interest Group, you will get to examine and help advance interventions for select populations. Our Interest Groups include Children, Young Adults and Families; Crisis Response; Intellectual and Developmental Disabilities; LGBTQ+; Older Adults; Rural Health; and Substance Use.
If you are a National Council member, fill out the interest form and indicate which group(s) you'd like to join. Then, we will share relevant learning opportunities and new resources to help you get the most out of your learning journey. Have questions? Contact us to learn more.
Looking for benchmarking resources to support operational excellence? Want to learn more about National Council members? Check out our 2022 Annual Member Insights Report  today! Access your copy of our report today: https://bit.ly/3G1uLj5
financial
descriptive data. Data
benchmarking.
insights
external audiences. The report – free to National Council members – offers: 990 Report Handout.indd 2 4/14/23 2:56 PM NatCon23 | TheNationalCouncil.org 19
Three years of
and
segmentation to enable
Industry data for measuring success and highlighting areas of opportunity. Relevant
for
Supporting Youth Mental Wellbeing
Having a serious conversation about mental health with a young person can be challenging, to say the least. So, how do you start the conversation? What should you bring up? How much is too much information? And should it even be discussed? We have the answers.
According to our Mental Health First Aid curricula, national studies estimate 22.2% of youth in the U.S. will have a mental health challenge that significantly impacts their life. This makes it likely that an adult will interact with an adolescent who is experiencing a mental health challenge. Adults who interact with young people need access to information and resources about how to have conversations with kids and answer tough questions. Youth Mental Health First Aid (YMHFA) can help.
YMHFA is designed to teach parents, family members, caregivers, teachers, school staff, peers, neighbors, health and human services workers, and other caring citizens how to help adolescents (age 12-18) who are experiencing a mental health or substance use challenge or are in crisis. It is primarily designed for adults who regularly interact with young people.
Recognizing mental health challenges is the first step toward helping a young person. To learn more, download our fact sheet. Want to #BeTheDifference for young people in your community? Find a YMHFA course near you and register for a training!
NatCon23 | TheNationalCouncil.org 21
MENTAL HEALTH FIRST AID Doctoral Student Grants
The National Council is releasing six $5,000 grants to outstanding fulltime doctoral students who are interested in evaluating the processes, outcomes and impacts of Mental Health First Aid (MHFA) in the U.S. Interested in applying for a grant? Eligibility requirements are as follows:
You have documented experience with MHFA (e.g., MHFA Instructor or Coordinator) and/or a strong interest in MHFA.
You are a full-time doctoral student (e.g., Ph.D., DrPH, Psy.D.) pursuing a degree in psychology, public health or a related field of study.
You have previous evaluation experience and have demonstrated the ability to document findings through publications and/or presentations.
MHFA is an evidence-based training program that has taught 3 million people in the U.S. and its territories how to identify, understand and respond to signs and symptoms of mental health and substance use challenges. Make your mark – apply for a grant by May 21, 2023!
Consulting & Training
Consulting & Training
ORGANIZATIONAL CHANGE
ORGANIZATIONAL CHANGE
When communicating about change, your recipients need to know the "WIIFM" –what's in it for me? Staff champions who are respected among their peers should be part of the process to ensure the changes will benefit the staff they represent.
When communicating about change, your recipients need to know the "WIIFM" –what's in it for me? Staff champions who are respected among their peers should be part of the process to ensure the changes will benefit the staff they represent.
INTEGRATED HEALTH CONSULTANT, National Council for Mental Wellbeing PAM PIETRUSZEWSKI, MA
INTEGRATED HEALTH CONSULTANT, National Council for Mental Wellbeing PAM PIETRUSZEWSKI, MA NatCon23 | TheNationalCouncil.org 23
Addressing Burnout in Crisis Services
In this guest article, Becky Stoll, LCSW, senior vice president of crisis services at Centerstone – a National Council member organization – explores crisis services leadership and staff wellbeing.
"Either you love it or hate it!"
Those of us who work in crisis services know how true this statement is. For some, it's simply not a good fit, but for people who find their groove working in this field, there is nothing better.
The nature of the work we do, however, causes our workforce to experience workplace stress like no other in the mental health field. And amid COVID-19, workforce burnout has never been worse. That is why it's imperative for those in crisis service leadership positions to acknowledge this reality, embrace it and do something about it.
So, what can we do? Tell our staff to "call the Employee Assistance Program (EAP)"? That's a good option in some cases, but there is so much more we should be doing to offer a comprehensive approach to staff wellness in our field.
For starters, we can talk with staff to hear what issues they are experiencing, rather than assume we know. Staff also tend to appreciate it when we come out into the field with them to see firsthand what their everyday work life is like.
We can also provide ongoing opportunities for decompression. Setting up routine times to talk, as a group, about life as a crisis worker can be helpful. So can setting aside time to focus on wellness, whether that's a "Lunch 'n Learn" on nutrition or group walks.
I know of an organization that has a local massage therapist donate time once a month to give chair massages to staff. (I hear it books up very fast). Another organization I spoke with had just purchased a golden retriever … for the staff. It is in the office daily and employees love it!
Recently, I was talking with one of our crisis service leaders who runs Centerstone's Crisis Call Center and 988 National Back-up operations. She likes to get to know her staff and is appreciated for paying attention to stress and burnout. I asked her, "How do you get to know your staff and what do you to make them feel well at work?" Here is what she shared:
She distributes a unique questionnaire to new hires to get to know them. She asks things like, "If you could live in a sitcom, which one would it be?" or "What is the theme song of your life?" or "How do you prefer to receive communications from me?"
During Suicide Prevention Awareness Month, she handwrites and mails a card to each staff member, letting them know how many people they helped in the past year.
When someone has a hard shift or goes above and beyond, she gives them a gift card to a place she knows the employee likes; she also sends birthday cards to each employee.
In addition to weekly supervision times, she holds a staff-only meeting once a month to give employees a chance to connect and forge strong relationships. She also offers optional skills-building sessions twice a month.
This type of outreach and relationship building can help staff feel supported, and hopefully, keep the things they see, hear or experience from traumatizing or damaging them. And of course, if the time comes, we can also connect them to EAP assistance.
Now more than ever, we must take time to support the health and wellbeing of our staff and set them up for success. That starts with making mental wellness a top priority – for those currently working in crisis services and those following behind them.
Pew's Behavioral Health Programs Use Evidence to Inform Change
Pew's Behavioral Health Programs Use Evidence to Inform Change
We pursue data-driven solutions to address pressing behavioral health issues, including increasing access to substance use treatment and delivering health-first responses to people in crisis.
We pursue data-driven solutions to address pressing behavioral health issues, including increasing access to substance use treatment and delivering health-first responses to people in crisis.
Learn more at pewtrusts.org
Learn more at pewtrusts.org
NatCon23 | TheNationalCouncil.org 25
Preparing Behavioral Health's Future Leaders
Middle Management Academy (MMA), your leadership development solution!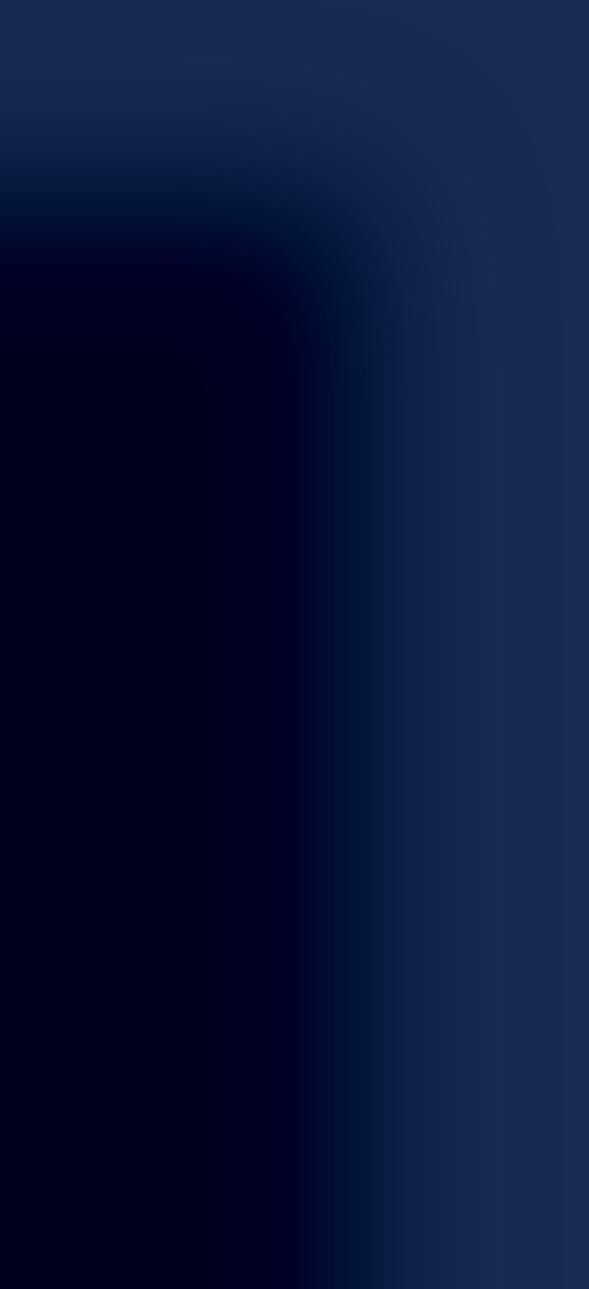 Thinking about establishing a small- or large-scale leadership development program within your organization? Want to build a deep bench of leadership talent to tackle complex challenges?
We can help!
For more than 20 years, MMA has cultivated future health care leaders into strong links in the management chain.
LEARNING OBJECTIVES INCLUDE:
INSPIRING WORKFORCE ENGAGEMENT AND BUILDING POWERFUL TEAMS.
LEADING SUCCESSFUL CHANGE.
LEVERAGING UNIQUE TALENTS AND STRENGTHS.
SUPERVISING FOR PERFORMANCE EXCELLENCE.
SUPPORTING EMOTIONAL INTELLIGENCE, TRUE DIVERSITY AND HEALTHY DEBATE.
mental health support they deserve. Find proven practices to reduce stigma, improve access to behavioral health services, and address job stressors.
MMA_postcard.v4.indd 3 4/12/23 10:21 AM
Consultants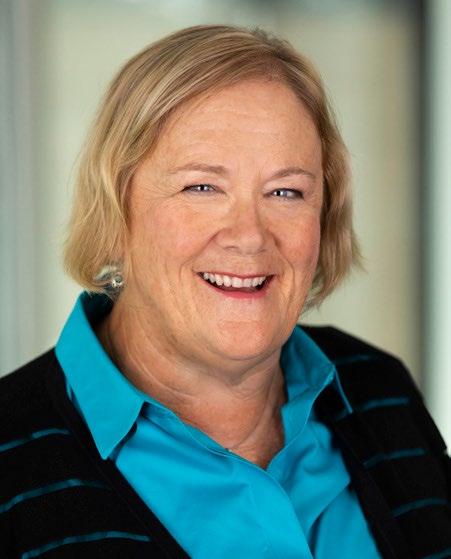 JOAN KENERSON KING, RN, MSN Integrated Health Senior Consultant
PAM PIETRUSZEWSKI, MA Senior Advisor
JEFF CAPOBIANCO, PhD, LLP Integrated Health Senior Consultant
RENEE BOAK, MPH Consultant
TERENCE FITZGERALD, PhD, EdM, MSW Consultant, Trauma-informed, Resilience-oriented, Equityfocused Services
LAURA LEONE , DSW, MSSW, LMSW Integrated Health Consultant
JANE KING, PsyD, LP Senior Consultant
AARON WILLIAMS, MA Senior Advisor
AMELIA ROESCHLEIN, DSW, MA, LMFT Consultant, Trauma-informed, Resilience-oriented Care
NatCon23 | TheNationalCouncil.org 27 Visit our website to learn about the National Council's Consulting and Training Services. HAVE QUESTIONS? CONTACT US.
JULIE SCHILLIM, PhD, LLP, LPC Consultant, Trauma-informed, Resilience-oriented, Equityfocused Services
The Center of Excellence for Integrated Health Solutions is committed to advancing the implementation of high-quality treatment for individuals with co-occurring physical and mental health conditions, including substance use disorders. Our team of experts in organizational readiness, integrated care models, workforce and clinical practice, health and wellness, and financing and sustainability are ready to partner with you to create a customized approach to advance integrated care and health outcomes.
THANK YOU to Our National Council Partners
PLATINUM GOLD SILVER BRONZE
NatCon23 | TheNationalCouncil.org 29
April 15-17, 2024 • St. Louis, Missouri Save the Date You'll Benefit From THE NATIONAL COUNCIL PARTNERSHIP PROGRAM! ORGANIZATIONS, BECOME A PARTNER! Connect your brand and network with leaders. Join the Program NATIONAL COUNCIL MEMBERS Take advantage of exclusive discounts and connect with experts, industry partners and their solutions. Access Exclusive Discounts