JANUARY 2023 | LAKE CITIES LIVING | 5 www.LiveLocalMagazines.com 07 5 Things To Try: Mindful Meals 08 Sheriff's Corner with Sheriff Tracy Murphree Contents 16 | On The Cover Affordable, Quality Pet Care with Texas Coalition for Animal Protection 09 Bobbie Mitchell: Ringing In 2023 By Working Together 10 Ten Hot Valentine's Gifts 12 Cold Weather Guide 14 The Big Debate: Best Tailgate Food 18 Beauty From The Pain 20 Game Time! 23 Low-Key Date Ideas For Valentine's Day 24 Drive-Thru Toy Drive 26 Writing Dreams Into Reality 28 Foodie Friday DFW: Walter's Tavern 30 Denton County Meals on Wheels Masquerade Gala
Publisher & Editor Scott & Kelly Murray Administration Managing Editor Jana Melton Sub-Editor Bobbi Byrne Writers Diane Ciarloni, Leena Duwadi, Jean Eisenmann, Steve Gamel, Jade Kensington, Mark Miller Advertising Inquiries sales@murray-media.com Production Graphic Designers Cayla Davis Sydney Bottum Hallie Preece Jessica Seitz Nancy Winberg Photography Live Beautifully Photography Miranda Longoria Photography Penny Whistle Photography What's That Guy's Name? Photography by Guy T Your Candid Memories Photography Lacey Whitmer Photo & Design Letters Lake Cities Living invites reader feedback, story suggestions and general comments. Email artwork@murray-media.com. All submissions become the
property of Murray Media Group. Editorial Inquiries Call 972.899.3637 or email editor@murray-media.com www.Murray-Media.com Address: 3513 Yucca Dr., Ste. 200 Flower Mound, TX 75028
Cities Living is published monthly by Murray Media
articles
content
advertisers.
articles
do
may
©
6 | LAKE CITIES LIVING | JANUARY 2023 www.LiveLocalMagazines.com
sole
Lake
Group. Some
and/or
may be sponsored by
Opinions expressed in
or advertisements
not necessarily reflect the opinion of the publisher. Lake Cities Living is not responsible for omissions or information that has been misrepresented to the magazine. Advertisers and its agencies assume all liability for advertising content. No part of this publication
be reproduced or transmitted without the permission in writing from the publisher.
2022 Murray Media Group
JANUARY 2023 | LAKE CITIES LIVING | 7 www.LiveLocalMagazines.com
www.LiveLocalMagazines.com 8 | LAKE CITIES LIVING | JANUARY 2023
JANUARY 2023 | LAKE CITIES LIVING | 9 www.LiveLocalMagazines.com
10 | LAKE CITIES LIVING | JANUARY 2023 www.LiveLocalMagazines.com
JANUARY 2023 | LAKE CITIES LIVING | 11 www.LiveLocalMagazines.com
12 | LAKE CITIES LIVING | JANUARY 2023 www.LiveLocalMagazines.com
JANUARY 2023 | LAKE CITIES LIVING | 13 www.LiveLocalMagazines.com
14 | LAKE CITIES LIVING | JANUARY 2023 www.LiveLocalMagazines.com
JANUARY 2023 | LAKE CITIES LIVING | 15 www.LiveLocalMagazines.com
16 | LAKE CITIES LIVING | JANUARY 2023 www.LiveLocalMagazines.com
JANUARY 2023 | LAKE CITIES LIVING | 17 www.LiveLocalMagazines.com
18 | LAKE CITIES LIVING | JANUARY 2023 www.LiveLocalMagazines.com
JANUARY 2023 | LAKE CITIES LIVING | 19 www.LiveLocalMagazines.com
www.LiveLocalMagazines.com 20 | LAKE CITIES LIVING | JANUARY 2023
www.LiveLocalMagazines.com JANUARY 2023 | LAKE CITIES LIVING | 21
22 | LAKE CITIES LIVING | JANUARY 2023 www.LiveLocalMagazines.com
JANUARY 2023 | LAKE CITIES LIVING | 23 www.LiveLocalMagazines.com
24 | LAKE CITIES LIVING | JANUARY 2023 www.LiveLocalMagazines.com
JANUARY 2023 | LAKE CITIES LIVING | 25 www.LiveLocalMagazines.com
26 | LAKE CITIES LIVING | JANUARY 2023 www.LiveLocalMagazines.com
JANUARY 2023 | LAKE CITIES LIVING | 27 www.LiveLocalMagazines.com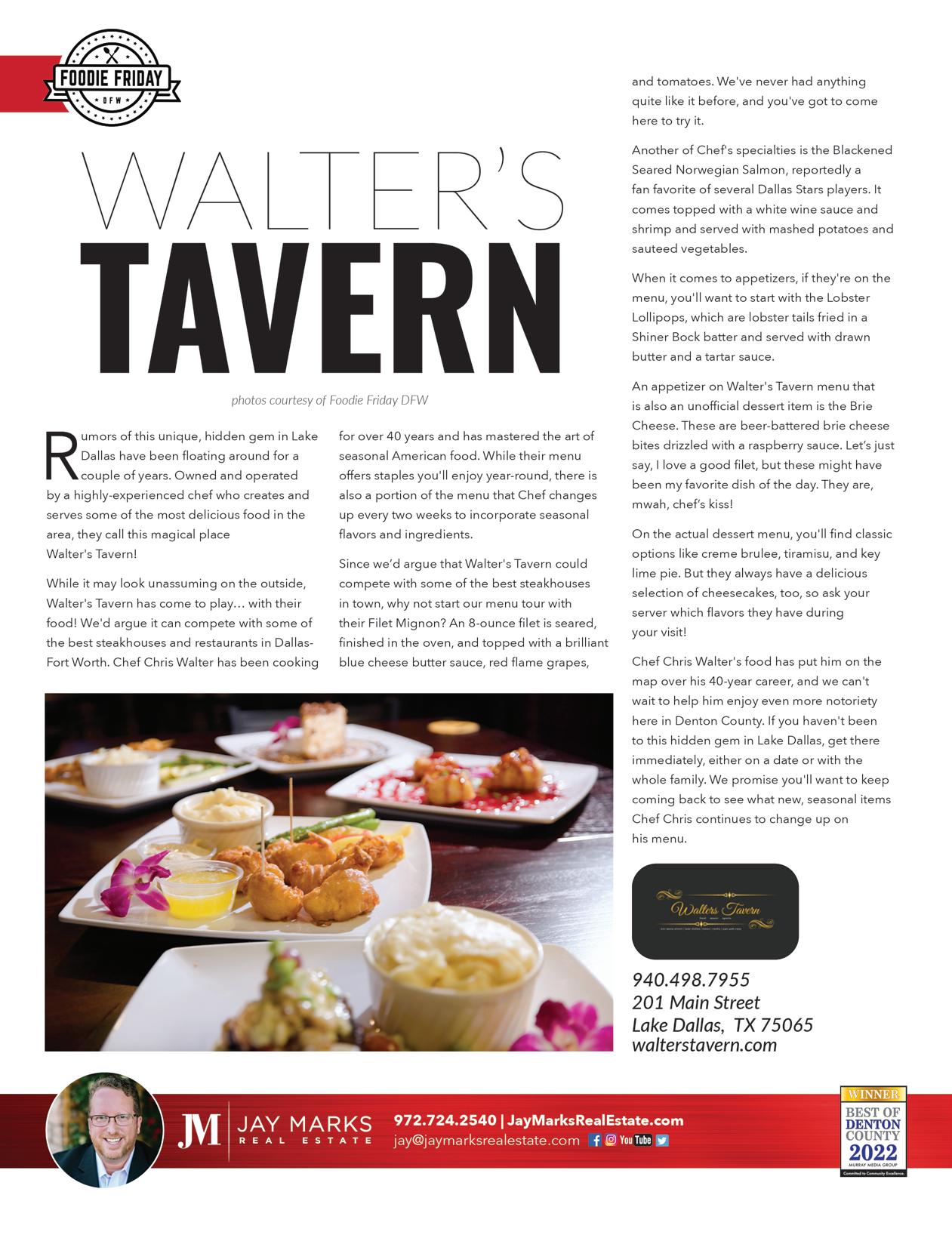 28 | LAKE CITIES LIVING | JANUARY 2023 www.LiveLocalMagazines.com
JANUARY 2023 | LAKE CITIES LIVING | 29 www.LiveLocalMagazines.com
30 | LAKE CITIES LIVING | JANUARY 2023 www.LiveLocalMagazines.com