Vol.
MIAMI SHORES VILLAGE 75
Featured Articles
• Council Swearing In Ceremony
• Newly Elected Officials
• Police Spread Awareness
Election Results
The Village's Canvassing Board canvassed and certified the General and Special Elections results. Additionally, the Village Council declared the official results of the General & Special Elections held on April 11, 2023, which results are summarized as follows:
Newly Elected Installed
• That George Burch, receiving 1,742 votes, is elected to a fouryear term as Council Member of Miami Shores Village
On April 18, 2023, three new elected officials were sworn into the government of Miami Shores Village. Dr. George Burch, a retired Veterinarian, was sworn in as Mayor, local businessperson Jessie Valinsky as Vice Mayor and awardwinning senior editor in film and TV industry, Jerome Charles as councilperson. Burch and Valinsky will serve four-year terms while Charles will serve a two-year term. Vacancies were first created on the council toward the end of 2022 when Councilpersons Katia St. Fleur and Crystal Wagar resigned ahead of a new state lobbying law that would have taken effect on January 1, 2023 precluding both, who are registered lobbyists, from serving on the dais as elected officials while maintaining their jobs as lobbyists. Their seats were temporarily filled by Tim Crutchfield and Wesley Castellanos through Council appointments. Termlimited council member Alice Burch created the third vacancy.
• That Jesse Valinsky, receiving 1,636 votes, is elected to a fouryear term as Council Member of Miami Shores Village.
Driven by strong opinions on its Comprehensive Plan EAR based amendment, and ten referendum items to its Village Charter, an approximate 40% of its electorate took to the polls to fill the three vacancies and vote on the referendum items.
• That Jerome Charles, receiving 1,569 votes, is elected to a twoyear term as Council Member of Miami Shores Village.
In his installation speech, Mayor Burch cited Septic to Sewer conversion, resiliency and sustainability, the reduction of village-through traffic, a more residentcentric approach to the Comprehensive Plan, and more transparency in financials matters as primary areas that needed to be addressed. In a letter to the community ahead of the swearing-in ceremony and installation, outgoing Mayor Sandra Harris, while congratulating the newly elected, called for respect, civility, and kindness while asking all to "hold each other accountable for doing (their) part to heal our village."
VOL. 75 NO. 05 May 2023
Miami Shores Police Cars Aim to Spread Awareness
Police agencies nationwide are identifying ways to promote community awareness and build trust between law enforcement and the community we serve. On Friday, April 7th, 2023, Chief David Golt and the Miami Shores Police Department hosted a press event to showcase the department's five wrapped vehicles. These police vehicles are used to raise awareness and show the community there are resources available for help. The following five vehicles are used to promote our community awareness program: Miami Shores
"PRIDE" Vehicle, Miami Shores "CommUNITY" Vehicle, Miami Shores Autism Awareness Vehicle, Miami Shores Breast Cancer Awareness Vehicle, and the Miami Shores Mental Health Awareness Vehicle.
March 2023 Council Action Notes:
Approved the award of Request for Proposals No. 2022-09-01 "Miami Shores Village Towing Services", authorizing the Village Manager or designee to execute an agreement with the top ranked proposer, Dolphin Towing & Recovery, Inc. for a three-year period, with two one-year renewals.
Adopted an ordinance, amending the Village's Code of Ordinances to change references to "Planning Board" throughout the Code to "Planning and Zoning Board".
Adopted an ordinance, amending noise regulations and created Article IV "Noise Control," providing for consolidated noise regulations.
Miami Shores Village Finance Department is a GFOA Triple Crown Winner
The Government Finance Officers Association (GFOA) has named Miami Shores Village as a "Triple Crown" award winner for the second year in a row. The GFOA is a professional association of approximately 22,500 state and local government finance officers in the United States and Canada. Its mission is to advance excellence in public finance. The "Triple Crown" Award recognizes governments that have received all three GFOA Certificate of Achievement for Excellence in Financial Report awards which include:
• Annual Comprehensive Financial Report (ACFR) Award
• Popular Annual Financial Reporting (PAFR) Award
• Distinguished Budget Presentation Award
This year's "Triple Crown" Award honors documents prepared for Fiscal Year 2021. Congratulations to Finance Director, Holly Hugdahl and the Finance Team.
Approved an ordinance on first reading, amending Chapter 16, "Parks, Recreation and Cultural Facilities," to prohibit smoking in public parks.
Approved a resolution, certifying and declaring the official results of the General and Special Elections of the Village held on April 11, 2023.
Honorable William L. Thomas officiated the installation of the following members of the Village Council: George E. Burch, DVM, Jerome Charles, and Jesse Valinsky.
Appointed George E. Burch, DVM, as Mayor and Jesse Valinsky as Vice Mayor.
Miami Shores Village Police Department
2
3 Miami Shores Village May 2023 Calendar Sunday Monday Tuesday Wednesday Thursday Friday Saturday 5 12 19 26 6 13 20 27 2 9 16 23 30 31 7 14 21 28 29 Key KIDS ADULTS ALL AGES MEETINGS 3 10 17 24 1 8 15 22 4 11 18 25 MOCA Teen Art Series 3:30 PM Council Meeting 6:30 PM Rec Advisory Board 7:00 PM MOCA Teen Art Series 3:30 PM Council Meeting 6:30 PM MOCA Teen Art Series 3:30 PM MOCA Teen Art Series 3:30 PM "Made in Miami" With Journalist, J. Charles 6:30 PM Fine Arts Commision 6:30 PM Read with Troy and the MSPD. 3:30 PM Code Board 6:00 PM Frost Science "Catapult" pt 2 4:00 PM Yoga at Optimist Park $10 10:30 AM Reading Circle "Touch" by Olafsson 10:30 AM Yoga at Optimist Park $10 10:30 AM Yoga at Optimist Park $10 10:30 AM Grand Opening! Library Open House 11:00 AM - 2:00PM MEMORIAL DAY Memorial Day Ceremony @ Memorial Park 9:00 AM Shoreland Mansion tour 10:00 AM Yoga at Optimist Park $10 10:30 AM Village Kids Book Club "Bridge to Therabithia" 4:00 PM P & Z Board 6:30 PM
Youth Library May Events
Read with Major Troy!
The MSPD Therapy Dog at the Library
Thursday, May 4, 2023
3:30 pm – 5:00 pm
For Kids, ages 4-8
Registration Required
Sign up for a 15-minute reading session with a MSPD Police Sergeant and Major Troy, the therapy dog!
Village Kids Book Club!
May 25, 2023
4:00 pm – 5:00 pm
For Kids, ages 7-11
Registration Required
Please register and get your copy of the book selection at the Library while supplies last.
Contact: Ms. Holsing at (305) 758-8107 or email holsingb@msvfl.gov if you would like to join.
May's selection is Newbery Medal Winner, BRIDGE TO TERABITHIA by Katherine Paterson.
Jess Aarons has been practicing all summer so he can be the fastest runner in the fifth grade. And he almost is, until the new girl in school, Leslie Burke, outpaces him. The two become fast friends and spend most days in the woods behind Leslie's house, where they invent an enchanted land called Terabithia…
Frost Museum of Science
Catapult Engineering Part 2!
May 11, 2023
4:00 pm – 5:00 pm
For Kids, Grades K-5
Registration Required
FROST Museum of Science is on the move! Please join us at the Library on the second Thursday of each month for hands-on STEM (science, technology, engineering and math) – focused learning. Whether it's exploring space, changing the color of fire, finding fossils or taking an engineering challenge, each experience inspires the audience to investigate our world through the power of science.
The theme this month is Catapult Engineering Part 2!
MOCA at the Library
May 2, 9, 16, 23
FREE After School Art Program
Tuesdays
3:30 – 4:30 PM
For TEENS ages 13-17
Registration required, space is limited. Call to register (305) 758-8107
Brockway Memorial Library has teamed up with the Museum of Contemporary Art (MOCA) in North Miami to offer a series of FREE after-school contemporary art classes for TEENS ages 13-17. These vibrant and engaging classes are taught by professional artist, Melanie Oliva, and will be held in–person at Brockway Library. All Miami Shores teens, teen Brockway Library cardholders and teen students at local Miami Shores area schools are welcome!
4
Library May Events
Miami Herald Journalism Series at Brockway
Tuesday, May 9th at 6:00pm
As part of our continued series on outstanding journalism, please join Emmy award-winning Miami Herald correspondent and Pulitzer Prize finalist, Jacqueline Charles, for a discussion of her "Made in Miami" series where she takes us inside Haiti and her investigation into the assassination of President Jovenel Moise.
Please register by calling 305-758-8107.
Shoreland Mansions Tour
Saturday, May 13th at 10:00 am
ONE DAY ONLY! Celebrate National Historic Preservation Month by joining local realtor and owner of DWK Realty, Patrizia Bonaduce, on a walking tour of the historic mansions of the Shoreland Company Directors. The tour will depart from the public parking lot on NE 2nd Ave & 96th street.
Tickets are $25 per person. Proceeds benefit the Brockway Memorial Library.
Please register at https://HistoricMansionsTour.eventbrite.com.
2nd Annual Exhibit of Miami Shores Historic Homes
Thursday, June 1st at 6pm
Save the Date….. On Thursday evening, June 1st at 6pm, stop in for the 2nd annual "Miami Shores Beautiful Historic Houses" exhibit at Brockway Memorial Library. Hosted by Patrizia Bonaduce, celebrate local history in a fun way! Wine and refreshments will be served. RSVP at 305-758-8107.
5
A three tier approach to promote sustainable policies, programs, and projects in Miami Shores Village.
Policies
• Strategic Management Plan
• Land Development Regulations (Pending)
• Tree Ordinance (Pending)
• Comprehensive Plan AND EAR (On-going)
Flood Safety Measures: Key Precautions for Our Community
As part of our ongoing commitment to community safety, we would like to remind you of essential flood safety measures that everyone should follow:
• CRS Program Expansion
• Green Day - Chamber collaboration
• Race to Zero
• Mayor's Monarch Pledge
• Sustainability Committee Initiative
• Interagency/NGO Collaboration
• Complete streets
• Tree care
• Historic Preservation Board Initiatives
Program Developments Projects
• Storm water projects
• Bayfront park and seawall improvement
• Septic to sewer conversion - Shores Estates
1 2 3
For more information please contact sustainablemiamishores@msvfl.gov
1. Avoid driving through floodwaters: If you encounter flooded roads, turn around and find an alternate route. Remember, "Turn around, don't drown!"
2. Safeguard important documents: Place vital documents in sealed plastic bags or waterproof containers to prevent water damage.
3. Prepare emergency supplies: Start gathering emergency hurricane supplies before June 1st to ensure you're ready for the season.
4. Protect power lines: Trim back any vegetation growing closer than 6 feet from power lines. Ideally, trim vegetation before it reaches within six feet of the lines to maintain safety and prevent power disruptions.
5. Steer clear of downed power lines: Always stay away from downed power lines, as electricity can travel through water and pose a serious hazard.
6. Refrain from walking through floodwater: Even just six inches of moving water can knock you off your feet. Additionally, floodwaters may contain toxins, animals, or sewage, which can be harmful to your health.
National Endangered Species Act Celebration
This year we are celebrating the 50th Anniversary of the Endangered Species Act! During this month we reflect and recognize the importance of the Endangered Species Act of 1973. Since then, we have achieved some success as delisting the Gray Whale. However, we cannot rest, as several species each year continue to qualify as endangered. Do you know which species in South Florida are listed as Endangered? You can check the U.S. Fish & Wildlife Service at https://www.fws.gov/species. Our manatees, living in Biscayne Bay, are protected under the Endangered Species Act. You can help by reporting injured or distressed manatees to the Wildlife Alert Hotline at 888-404-3922 or by getting the Save the Manatees specialty license plates.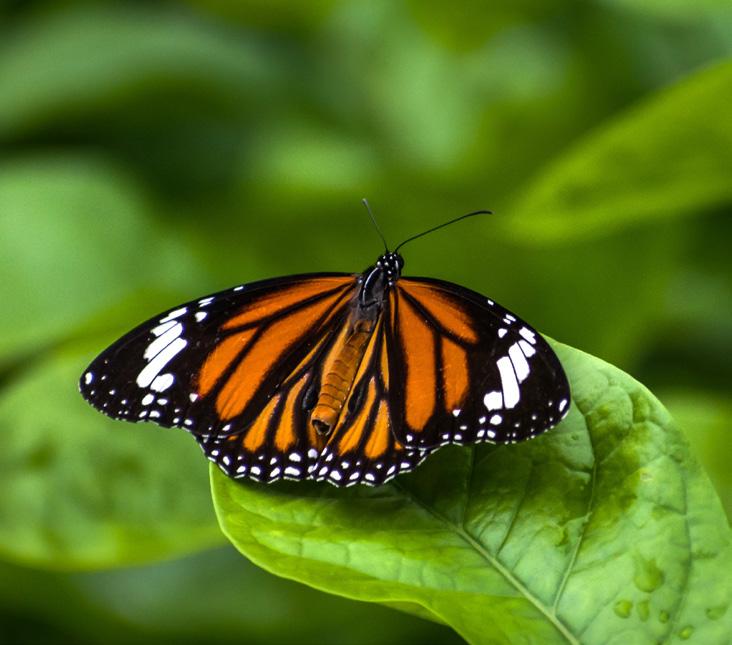 6
Sustainability Corner
2023 Egg Dive
On April 7th Children of all ages hunted for eggs at the Miami Shores Aquatic Center for our Annual egg dive.
Full Moon Yoga Mediation
On Wednesday, April 5th the Parks and Recreation Department held its 2nd full moon yoga and meditation session at Bayfront park.
Join us Friday May 5th for our next Full Moon Meditation. For more information, contact the Parks and Recreation Department, 305-758-8103
2023 Marshmallow Drop
On April 8th Miami Shores families joined the Parks and Recreation Department at the Miami Shores Recreation Fields for Their Annual Marshmallow Drop. Thousands of marshmallows were dropped from a helicopter to be turned in for a bag full of goodies
Memorial Day Celebration
Join us for the Miami Shores Village Annual Memorial Day Ceremony on Monday, May 29th at 9 AM. Memorial Day honors the memory of those who have made the ultimate sacrifice in service to their country. Located at Memorial Park.
Parks and Recreation 7
Village Council
Charter Officers
Stay Connected on all things MSV:
Administration
Directors
Library Recreation Chief of Police Planning and Zoning Finance Public Works Building Neighborhood Services
Newsletter
Designed by Vaco Studio
Like us on Facebook facebook.com/ msvfl.gov
Follow us on twitter twitter.com/miamishores1932
Follow us on Instagram instagram.com/miamishoresvillage1932
Americans with Disabilities Act
MSV App
in
Believe It or Not. 8
Download the
1980s Easter Marshmallow Drop at Constitution Park featured
Ripley's
10050 NE 2nd Avenue Miami Shores, FL 333138