Arts & Culture:
The quiÑce dress
Harrison Champion:
FEEDING THE HUNGRY
Local agencies work to ensure food security for all
Feature:
Longtime Elysian Fields educator dedicates life to serving others
arts & culture | backyard surprises | business spotlight | & MORE!
2023
winter
ISSUE
MENTOR & SUPPORTER
Your savings federally insured to at least $250,000 and backed by the full faith and credit of the National Credit Union Administration, a U.S. Government Agency. Be part of the extraordinary difference. ECU is for EVERYONE in Gregg and Harrison Counties If you live, work, worship, attend school, or own a business in Gregg or Harrison counties, you can enjoy the extraordinary service and superior products Eastman Credit Union offers. 903.381.6500 Visit us in Hallsville at 710 W. Main St. You can also visit us in Longview: 2002 W. Loop 281 3066 N. Eastman Rd. 300 Kodak Blvd. (near Eastman Chemical Company) 3188 Nealy Way (Mortgage Lending Center) Visit open.ecu.org to open your account today!
1007 S. Washington • Marshall, TX • 903.935.7971 follow us on facebook Your Family is Our Family! MMarshall anor Nursing & Rehabilitation Center
LETTER
Recently I had the opportunity to watch an interview Clay Christensen did with the Harvard Business Review about a book he wrote about a decade ago entitled 'How Will You Measure Your Life?'
In the interview he discussed his thoughts on how he believes God will take an accounting of his life. Christensen believes God will account on how you performed on improving those people around you based on the position you were placed in, not how much wealth you banked based on the position you were placed in.
This short interview and discussion of how our lives will be measured has made me take pause and ask myself, am I doing all I can do to improve those people's lives around me based on the situation I am in, and the gifts I have?
With the recent change in calendar year, I am sure many of you have found yourself pondering questions. How do I lose some pounds? How do I save more money? How do I spend more time with my family?
The changing of the year and the passing holiday season often forces us to take stock of what is good and what we need to improve. I don't think I have met a person who made a New Year's resolution that was meant to make their lives worse. We all have a need and want to improve.
As you take your personal accounting, please ask yourself, am I doing everything I can based on my situation to make my community a better place for myself, my family, my neighbors and those who I have not even met, yet? If you are great, keep up the tremendous work. If you are not, now is the time to step up, and make a difference. Look around you and see what or who could use your time and talent? Don't be afraid to extend your hand literally or figuratively. You will be surprised how well you will be received.
A year from now, be proud to say you kept your resolution to help your community, in whatever way you can, no matter your position and situation in life.
I am not sure if you agree with Christensen and his thoughts on God's accounting, but I think you can agree with me, that helping others around you has a return on investment, that is incalculable.
Here is to Harrison County having the best year in its history in 2023, due to the people who call this county home continuing to improve the community for each other.
Gould agould@mrobertsmedia.com
Publisher
Alexander Gould
agould@mrobertsmedia.com
Editor
Meredith Shamburger
mshamburger@marshallnewsmessenger.com
Advertising Sales
Johnnie Fancher jfancher@marshallnewsmessenger.com
Omar Aguirre oaguirre@marshallnewsmessenger.com
Marquisia Wright mwright@marshallnewsmessenger.com
contributing Writers
Jessica Harker
Sadiq King
Robin Y. Richardson
contributing Photographers
Michael Cavazos
Sadiq King
Graphic Designers
Katie Case & Meredith Shamburger
Special
Audrey
winter 2023 ISSUE
to Quiñcenera's Fashion Boutique
Lozano published by 903.935.7914 | 309 e. austin st., Marshall
thank you
Alexander
Backhoe/HDD Operator (with Class A CDL Needed ASAP!) LABORERS (with Class C driver's license also needed) 903-630-6308 For Phone Interview | Monday-Friday • 7am to 5pm Construction, Inc. 1047 ENE Loop 323, Tyler Texas 75708 (903) 630-6308 Fax: (903) 630-6309 Construction, Inc. 1047 ENE Loop 323, Tyler Texas 75708 (903) 630-6308 Fax: (903) 630-6309 Construction, Inc. 1047 ENE Loop 323, Tyler Texas 75708 (903) 630-6308 Fax: (903) 630-6309 4 | HARRISON MAGAZINE
and pre-need policies written
other companies. We are able to assist you with any of your funeral needs. Thank you for your continuing support.
TABLE of contents 12 FEATURE Mentor & Supporter Longtime Elysian Fields educator dedicates life to serving others 8 BUSINESS SPOTLIGHT BORN TO DANCE LOCAL STUDIOS OFFER FUN, TRAINING TO HARRISON COUNTY KIDS 16 HARRISON CHAMPION Feeding the hungry: Local agencies work to ensure food security for all 22 ARTS & CULTURE The Quiñce Dress: The quinceañera dress selection affects all other stages of planning the celebration. 20 BACKYARD SURPRISES Game On! Fire and Dice Gaming Center brings something for everyone to enjoy 28 HOUR GLASS Death follows famed actor John Barrymore's 'Diplomacy' performance in Marshall CULINARY DELIGHTS SOUTHERN COOKING, CAJUN FLAIR 24 Downs Funeral Home 903-927-1700 4608 Elysian Fields Rd. Marshall, Tx Locally owned and operated by Keith and Patricia Downs.
insurance
6 | HARRISON MAGAZINE
We accept most
from
banks shouldn't be hard. Manage your finances anytime, anywhere with our comprehensive banking services. Open an account online anytime or at this branch location. __________________________ MARSHALL 715 East End Boulevard South 903-927-2040 __________________________ www.texasbankandtrust.com
Changing
BORN TO DANCE
LOCAL Studios offer fun, training to harrison county kids
story by Robin Y. Richardson| photos by Michael Cavazos
When it comes to finding the perfect dance studio, parents can look no further than Marshall — the county's seat — to help fulfill their little ones' ballerina dreams.
From modern dance to jazz, tap, lyrical, hip-hop and ballet, Marshall offers a hub of studios that cater to the dance needs of girls ages 3 through teens.
"We have dance classes, starting at age 3," said Brandi Melendez, owner of The Dance Bag studio, located on Marshall's main street. We cater all the way through high school, so girls can come all the way through 18 years old."
The Dance Bag, along with Martelly's School of Ballet, are perhaps the longest running dance studios locally. Here's a closer look at the two.
The Dance Bag
Going 16 dance seasons strong, The Dance Bag, located at 212 N. Washington Ave., was originally founded by dance instructor and former Mavette teacher Kristi McGeorge in 2006. Melendez became the second owner in December 2019,
carrying on George's legacy.
"I had never danced. My daughter has danced since she was [little]. I, of course, fell in love with the love of dance through her, and when Ms. Kristi decided that she needed to take a step back, there was really no one else that was stepping forward, and so we were coming to the end of the Dance Bag, and I decided to raise my hand and say I'll do it," she chuckled. "So that's where we are now."
For Melendez, it's a joy to be able to offer an invaluable program to local children.
"It's such a good feeling," she beamed. "I love seeing the girls come in. I love the children. It's a great feeling to be able to provide this for them."
"I think that, for me, dance is so much more than just dancing," Melendez continued. "It's about the relationships and the bonds and the confidence that the girls build."
At the Dance Bag, students can enroll in tap, ballet, jazz, contemporary, hip hop, novelty, pom and drill team prep classes.
Most special is the Dream Dancers class for aspiring dancers with disabilities. The program was launched by McGeorge
8 | HARRISON MAGAZINE BUSINESS SPOTLIGHT
in 2017 and inspired by then-9year-old Madie Michelle Skinner, who was the first Dream Dancer.
"The Dream Dancers is a very special (group)," said Melendez. "It's a program for children with disabilities that we provide free of charge. Everything is paid for by the Dance Bag or by fundraisers, and we want it to continue to grow."
Melendez is honored to have a team of trained dancers on her staff, which has grown tremendously from a staff of four last year to currently 12.
"Born to dance," the instructors all boast a performance background, which they cultivated at a very young age. They enjoy sharing their passion for dance with their students.
"I love being able to teach little girls dance and see them love it as much as I loved it when I was their age," said Hayley Woolen, a former Marshall Mavette who has been dancing since age 5.
"I've always loved dance," she said. "And now I have a little one, here at the studio, so I love being able to see her dance as well."
McKenzie Manning became a dancer at age 2 and continued through high school. Additionally, she taught classes at her dance studio her freshman year in Lindale, and performed on her high school dream team for two years. She came to ETBU and found out about The Dance Bag. It's been a rewarding experience since.
"It's just a really great environment," said Manning. "I came here and they just kept giving me so many opportunities to start teaching my own class, help with the competition teams now as well as assist with drill team prep classes and jazz and ballet classes."
At the Dance Bag, students don't have to be already skilled to dance.
"Just have a love for it and want to learn," said Melendez. "That's really all they need. From there, we have to grow them."
The Dance Bag was originally located on Wellington Street but relocated to its current address two years ago to a much larger studio. The Dance Bag remains an active part of the community, participating in local festivals and parades. The competition teams in particular are often the featured performers. Additionally, The Dance Bag operates year-round,
offering summer camps and clinics throughout the year that are open to the public.
The studio is now gearing up for its annual dance recital to be hosted at Memorial City Hall Performance Center. Those who want to learn more about the studio or see if their child would like to give dance a shot are encouraged to contact The Dance Bag.
"If anyone's questioning whether their child wants to take dance, come and take a free class and check," Jones said.
"Just give us a call and see where they would fit in," Jones added. "There's a spot for everybody here."
Martelly's School of Ballet
Now in its 28th year in Marshall, Martelly's School of Ballet and Modern Dance, located at 2901 S. Washington Ave., continues to be a premier training ground for young dance protégés.
The dance studio offers dance for Pre-K through high school. As an intensive training ground, Director Coleen Martelly maintains a tight-knit enrollment to teach and hone skills.
"I've never had a large amount of children. I may have had the maximum about 40 to 45 girls. I've always had a small number compared to the other studios around her because mine is more, you have to train. It's a process," she explained.
The process trains dancers for various styles of dance, using ballet as the foundation.
"What I'd like to get across is the ballet is the base for all movement, so my dancers can do hip hop; they can do drill team; they can do anything," shared Martelly.
"As a matter of fact, they excel because I'm teaching them how to dance — the proper way to dance. So they look different because they're trained properly," she said.
And when it comes to preserving the integrity of classical ballet technique and dance, the ballet studio doesn't waver.
"I'm trying to remain classic and pure. I teach ladylike and purity," said Martelly. "We don't do bellies out. I'm grieving over where dance has trended. I'm grieving to see the youngsters, what they're pushing on these little girls, making these little girls thinking that's dance and that is not dance."
"Having said that, I will not compromise," she said. "If I just have two students, I will not compromise."
WINTER 2023 ISSUE | 9
Madie Skinner, Itza Mendez and Reagan Davidson participate in the the Dream Dancers class at The Dance Bag in Marshall.
Over
of Showroom
Martelly began her dance training at age 17 as a student at Kilgore College, where she paved the way as the only African American dance student at the time. She trained at the University of North Texas as well.
At Kilgore, "I wasn't a Rangerette. I didn't have any dance background. I always wanted to be a Rangerette, but I didn't do drill team here, so I didn't have that opportunity, so I couldn't compete in that," she shared. "But I did train over in Kilgore. I broke ground. I was the only little Black girl that was a dance major over there."
Martelly's daughter, Symonne, followed in her mother's footsteps, also as a trailblazer.
"My daughter was the first Black dancer at Longview Ballet Theatre," said Martelly, noting how proud she is to have her share in her legacy.
Her daughter is currently training as a professional dancer at the Ballet West Academy in Salt Lake City.
"She's such a blessing to me," said Martelly. "Ms. Brown (Martelly's college instructor) paved the way for me; I paved the way for Symonne, and so there you have it. And so she's continuing and she's my blessing."
Martelly said she loves sharing her passion with young dancers, and has had many pursue the art professionally.
"What I try to teach my children and instill in them is work ethic, character, respect… there's a way of doing things… there's a protocol that you have to go by," the director said, noting instruction is very disciplined.
The dance studio also promotes inner beauty, which goes along with the essence of respecting themselves and others.
"We're all about inner beauty, body awareness, respect for body, respect for other people's body and respect for your teacher," said Martelly.
A sense of politeness and manners are also upheld at the studio as students never leave class without saluting their instructor with a curtsy or expression of thanks. Those character building skills not only will make them successful in dance, but in life, she said.
Martelly taught her first ballet class back in 1995. At the time, the director of the former Kiddie Kollege allowed her to use her downtown space to teach. From there, she transitioned to the former Sears building.
"I was bouncing around renting for about eight years until we built this," she said of her current location, which has been a mainstay on South Washington for 20 years.
The school is proud to be the home of Marshall Ballet Theatre, which produces the annual Christmas classic The Nutcracker. The studio also presents annual recitals and a spring/summer ballet production. For more information about Martelly's School of Ballet and Modern Dance, visit its Facebook page.
MANLY'S FURNITURE & APPLIANCE 903.758.0545 | 2011 S. M obberly. longview, TX. AcroSS The STreeT fro M leTourneAu univer S iTy | M on Thru SAT 9-6 crAig fURNITURE & APPLIANCE 903.938.8122 | 303 w. g rAnd Ave , MAr S hAll , TX 75670 M on Thru - SAT 8:30 - 5:30 OVER 55 DIFFERENT LIVING ROOMS 29 2021 OVER 52 DIFFERENT BEDS
1 Acre
Living Room, Dining Room, Bedroom, Home Entertainment, Appliances, All in One Place OVER 50 DIFFERENT DINING ROOM SETS MOBILITY HEADQUARTERS Gas Space Heaters in Stock Now! LARGE SELECTION OF SCOOTERS AND LIFT CHAIRS SE HABLA ESPANOL 10 | HARRISON MAGAZINE
Orthopedic care choreographed to your needs. 23-290051 Assess your risks: No two patients are the same — a good treatment plan should be just as unique. CHRISTUS Orthopedics in Marshall is ready to assist with faith-based compassionate care, close to home. Our team of world-class orthopedic specialists provide diagnosis and treatment for injuries and chronic conditions of bones, joints, and muscles in one centralized location for convenience and ease of care. We're taking orthopedic care a step further. Schedule an appointment today, call 430.701.3657.
12 | HARRISON MAGAZINE
Mentor Supporter
Mentor
Monica Simmons, Elysian Fields ISD's new superintendent, has long been a supporter of the district and its schools. Her great love for children and the community, and her keen understanding of education, helped her realize she was qualified for the position.
"I know the school district and I love the community," said Simmons. "I love the students and understand the challenges and triumphs the district has encountered. I felt like I was ready, like I had enough knowledge to be able to do a good job.
Simmons officially took over as head of the Elysian Fields school district last summer, following the retirement of longtime Superintendent Maynard Chapman.
"I do what I do because I love kids," explained Simmons. "I want them to be successful and able to accomplish anything they aspire to. It is my goal to be able to provide them with many opportunities and to be a contributing factor in their life and their ability to be productive."
Supporter
o
Longtime Elysian Fields educator dedicates life to serving others
story by Sadiq King| photos by Michael Cavazos
Simmons was born in the Mississippi town of Laurel. When she was a year old, her family relocated to Carthage. She proudly calls herself a Bulldog after attending Carthage schools and graduating from Carthage High School. Following graduation, she would attend Panola College and then the University of Texas at Tyler.
Simmons has been married to Bronte Simmons for 17 years. The couple have three children: Tay Simmons, LeBron Simmons and Brooklyn Simmons. LeBron is a sophomore in high school, and Brooklyn is in fifth grade.
Simmons is a devout Christian. Her church, Miles Memorial CME Church, is very important to her. She is the director of Christian education as well as the youth director. Her community service, however, does not end there; she is also a member of Delta Kappa Gamma, a teacher's organization. These educators collaborate to inspire the next generation of teachers and educators. DKG collaborates with ETBU, Wiley College and newly hired teachers in a variety of school districts.
WINTER 2023 ISSUE
13
|
Simmons began teaching in 2002. She spent 20 of her 21 years in education in Elysian Fields ISD as an educator. Her practicum was even completed at Elysian Fields Elementary School. Her father, who lives just a few minutes away from the school district, recommended that she complete her student teaching in Elysian Fields ISD.
Simmons went on to teach first grade at the elementary school for six years. Her only year away from Elysian Fields was when she worked as a reading interventionist at William B. Travis Elementary School in Marshall ISD. She would return to Elysian Fields the following year as an eighth-grade English and language arts teacher. She would become a third-grade teacher after three years at the middle school, where she would stay for five years. She would be the elementary school's assistant principal for the next two years. This was before she became the district's curriculum director and federal programs director. Finally, she worked as an assistant superintendent for two years.
"Mr. Chapman was a fair and strong leader," recalled Simmons. "He was someone else who was very embedded in the community. I think he had been here his entire educational career. He left big shoes to fill."
Her first full year as superintendent is currently underway.
"So far, I think it's been a wonderful experience," said Simmons. "I am learning a lot daily and feel that I am making a
difference in the lives of students. I'm very blessed just to be in this role and to serve students. My board has been very supportive. I have a great team of teachers and administrators who excel at meeting the needs of students and working as a team."
Several awards have been bestowed upon Simmons during her tenure in the school district, including the 2013-14 Elysian Fields "Elementary Teacher of the Year," the 2019 TEPSA Region 7 "Assistant Principal of the Year" and the News Messenger and Wiley College "Black History Month Now" winner in 2020.
"At this time, I have lots of dreams and lots of goals," says Simmons. "I definitely want to be a superintendent for a while, and then after that, I'm not exactly sure what I'll do."
Right now, the new superintendent is focused on growth and necessary changes for the district.
"Education changes frequently," explained Simmons. "The mandates change, the rigor changes, and we're looking at STAAR redesign, so with that being said, we as educators have to stay current on what's taking place in education. We have to be willing to change and grow with it, all while keeping our focus on students.
Currently, administrators are focused on campus scorecards. Simmons and the board of trustees have recently held a number of training sessions. They have updated their mission
12 Month or 12,000 Mile Warranty Open M-F 7:30AM - 5:30PM Serving Marshall for Over 20 Years! 903-938-8400 | 1914 E Houston St., Marshall, TX J&L AUTOMOTIVE Foreign & Domestic James LesterOwner OVER 34 YEARS EXPERIENCE VOTED HOMETOWN BEST MECHANIC 2022 VOTED HOMETOWN BEST AUTO REPAIR 2022 QUALITY REPAIRS - REASONABLE RATES
Call for an appointment 903.935.6282 1809 South Washington, Marshall, TX 75670 MarshallDentalAssociates.com Marshall Dental Associates
Chad
R. Reed, DDS Charles A. Parker, DDS Misty M. Fyffe, DDS
14 | HARRISON MAGAZINE
Chad R. Reed, DDS Misty M. Fyffe, DDS Charles A. Parker, DDS
statement and set goals for the upcoming school year. Some of these objectives include student outcomes such as reading levels and math mastery, CCMR (college, career, and military readiness), and district objectives such as technology, maintenance, and professional development. Campus administrators will complete their scorecards in January.
"We're just looking at what are the areas we need to focus on to make sure our students are getting the very best of us," said Simmons. "We have to have those goals established because they're going to drive everything that we do."
Simmons said the staff has been gracious in allowing her some flexibility as she learns her new role.
"I find [Monica Simmons] very inspiring for all that she's been able to achieve," Curriculum Director Randi Searle said. "I think she's a wonderful mentor and teacher. She encourages all of our staff and loves all of our students. If she walks in anywhere, everybody knows her name, everybody runs up to her, everybody hugs her. That's one thing I think is very important to me: no matter what campus she goes to, she knows every person's name, every student's name, and every family's name, and they all know and love her."
There's one thing Simmons says she will always do.
"Good day, bad day, I will always support my staff and students," she said.
"I do what I do because I
kids..." Floors for LIFE. 903-938-1200 Hours: Mon-Fri 8 - 5, Sat 9 - 1 1206 East End Boulevard South , Marshall WINTER 2023 ISSUE | 15
Elysian Fields Superintendent Monica Simmons visits with Elysian Fields Middle School student Khristian Brown.
love
feeding the hungry
Local agencies work to ensure food security for all
story by Jessica Harker | photos by Michael Cavazos, Sadiq King
Giving is not just something to think of around the holidays; for many in Harrison County it is a job they go to every day. With 16 percent of county residents reported as food insecure in 2020, many area agencies are working hard year round to be sure no one goes hungry.
From locally run food kitchens to national organizations and everything in between, Marshall and Harrison County residents are working to ensure that no one goes hungry, or without company, within the area.
Martha's Kitchen
Since 2001, every Thursday evening community members can get a hot meal free of charge from Martha's Kitchen. The kitchen has always been run largely by volunteers, with Trinity Episcopal Church also paying for the salary of a chef as well to ensure the program's continuation.
The kitchen is run out of the church as well, with volunteers working to prepare, package and often deliver the food to anyone in the community who desires it.
"I believe that this is the mission that Christ has given to us," said the Rev. Sean Duncan, "and we will continue to serve our community in this way for as long as we can."
Longtime Martha's Kitchen volunteer Pat Perkins said that while the food is an important part of the service the church provides, many meaningful moments have come from sharing a meal with the community.
"I love doing this, I love coming here every week and seeing all the people, new people and people who have been coming for a while, it's all great," Perkins said.
Christina Goldberg serves as the main preparer of all of the meals served by Martha's Kitchen, preparing and serving
Harrison County Meals On Wheels Site Manager Bonnie Andrews is pictured in January 2023.
HARRISON CHAMPION 16 | HARRISON MAGAZINE
Volunteers with Mission Marshall hand out Christmas boxes to pantry clients in December 2022.
food for dozens of guests each week out of the church.
"I love what I do," Goldberg said, "I love cooking and creating these dishes, and just serving the community in this way."
The group said that they receive assistance from a number of weekly volunteers, as well as organizations who donate their time, and food, to help the kitchen continue throughout the years.
"This is not a foregone conclusion; this is something we have to work to continue to make happen," Duncan said, "There was a moment during COVID when we weren't sure if we could sustain this. But we did, and continue to for the community."
Community members interested in a meal can visit Martha's Kitchen at 106 N. Grove St. starting at 5:30 p.m. or visit the group's Facebook page to learn more about how to volunteer for the organization.
Mission Marshall
In the past year, Mission Marshall director Misty Scott said that the organization has seen double the amount of first time visitors to its weekly food pantry. With double the number of new guests and a rise again in food prices, the organization is working hard to ensure that anyone in Marshall who needs food has access to it.
"It's hard right now, for a lot of people COVID relief is gone now, and the situation has still not improved," Scott said, "We have tried to implement a variety of new programs that make access to food easier for the community."
The organization runs a weekly food center, which is organized in a client choice grocery store set-up, which allows each visitor to choose which items they take home.
"There's a lot more dignity in this set up, but also a lot less waste," Scott said, "When people choose foods they like, they will actually eat them, and that's always our goal. We want our customers to have food they enjoy."
Along with the regular pantry set up that the organization runs, they have also implemented a new program that allows customers to order their food online and pick it up at their convenience.
"It's very cool; it's set up a lot like you'd see shopping at Walmart online, where you can select the food and then we have one of our volunteers stack and fill the order, and then the guest can pick it up when they can," Scott said.
This has opened up opportunities for community members whose work or life scheduling made picking up food during regular business hours difficult, as well as opened the door for many whose personal feelings about receiving assistance in person may have gotten in the way of their access to food.
The organization is also working to install remote food pick up boxes that would operate much like a mailbox with a designated key, where a refrigerated area can be unlocked to access a food box.
Scott said that the organization recently received a grant that would allow them to install two sets of 12- by 16-inch lockers that community members would be given access to via code to pick up their food boxes remotely at their convenience.
"No one grows in the dark, and we really believe that fundamentally, everyone deserves food and to be treated with respect and dignity, and that's what we try to do here," Scott said.
Community members can access pantry resources at Mis-
WINTER 2023 ISSUE | 17
Cans of food line the shelves at Mission Marshall ahead of a recent Thanksgiving holiday.
sion Marshall located at 2109 S. Washington Ave. on Monday from 5 to 6:30 p.m.; Tuesday through Thursday from 10 a.m. to 1:30 p.m.; and the first Saturday of every month from 9 a.m. to noon.
More information about additional programs and how to get signed up through Mission Marshall can be found at www. missionmarshall.org.
Area Agency on Aging
Any one 60 years of age or older is eligible to receive meals from the Area Agency on Aging, a national organization with the goal of addressing the variety of needs of older community members in and around Harrison County.
Jennita Carter, the local senior nutrition program lead for the organization, said that the group not only provides meals for those 60 and older, but also community, which is something that is oftentimes of equal or greater value.
"I love what I do, I love helping people," Carter said, "You get to connect with them in different ways, or even just connecting someone with the resources they need. I truly get joy from the work I do."
The company offers services free of charge for those who qualify, with both a meal delivery program as well as congregate meal sites that are open to the public.
The organization relies on drivers and volunteers to be sure that those who qualify based on their CNE score are able to receive meals delivered directly to their homes.
Other community members 60 years or older are encouraged to attend the congregate meals available at two locations in Marshall, at the Senior Center at 106 E. Crockett St. and at Oak Leaf Apartments at 113 Oakley Drive.
Carter said that the locations provide meals for free for those within the age range, but also allow the purchase of a meal for a small fee if those under 60 years of age wish to visit with a member during meal time.
"We love having people come in with our seniors, it's great when we have a lot of people at the sites," Carter said.
She added that the community meal locations also offer the opportunity for social interactions, as well as access to a variety of resources including regular classes through the organization.
"We try to be the best source of information for all senior needs, if we don't offer something we can always refer them to someone who does," Carter said.
For more information on different programs offered by the AAA community members can go to www.easttexasaaa.org or call 1 (800) 442-8845 for more information.
903-935-2019 www.meadowbrookfh.com 1804 S. Washington Ave. Marshall, Tx 75670 Richard & Melinda Gaulden Owners "Professional Services with a Personal Touch" 2022 Best Hometown 29th Annual Readers' Ch ice Award Ma shall N Messenge Winner 18 | HARRISON MAGAZINE
Now Accepting New Patients in Marshall. Schedule an Appointment Today. DCOL.NET Curtis Lane, Family Medicine Now Accepting New Patients in Marshall. Schedule an Appointment Today. DCOL.NET 903.472.4800 300 N. Alamo Marshall, TX 75670 Curtis Lane, PA Family Medicine Shane Kelehan, PA Family Medicine Joan Billeaud, Pediatrics Accepting New Patients in Marshall.
GAME ON!
GAME ON!
Fire and Dice gaming center brings something for everyone to enjoy
story by Jessica Harker | photos by Michael Cavazos
From axe throwing to PC games to pool tables and even Dungeons and Dragons, the newly opened Fire and Dice gaming center in Marshall has something for everyone in the family to enjoy.
Owner and operator Kenny Bain said that the original idea for the business came when a family member was looking for a place in Marshall to host a children's birthday party and was struggling to find something for the family to do.
"There just wasn't anything here that was totally focused
on entertainment, and that's what I wanted to offer, just a place where people can go to have fun," Bain said.
The business officially opened its doors in September 2022 and has since expanded what they offer, hosting a wide range of gaming equipment as well as board games, pool and ping pong tables, and much more.
Unlike other gaming centers, Fire and Dice gaming offers a flat rate for entry, which includes use of all of the PCs, consoles, table top and other board games, as well as ping pong
Kenny Bain of FIre and Dice Game Center is pictured at one of his gaming computers.
20 | HARRISON MAGAZINE BACKYARD SURPRISES
and pool tables.
Bain said that the idea behind offering a flat rate, rather than have individuals pay per attraction, was to offer the community a place where they can come for a full day of fun at a very reasonable price.
"We have people who think they are only going to come in for an hour and they end up staying for four or five hours; the time flies by here," Bain said.
The business offers individual PC consoles for use with the flat fee, along with consoles like Xbox 1, Play Station 5 and the Nintendo Switch, all with a wide range of games for the community to choose from.
In addition to video games, the business has a number of pool tables, ping pong tables, air hockey tables and even miniature gaming tables for children to enjoy with their parents.
A wide range of board games and card games are also available at the business for groups or individuals to come and play, ranging from old school favorites like Clue and new games like Settlers of Catan.
"We just want to offer a fun space where people can just come with friends or family and enjoy themselves," Bain said, "We have something for everyone here."
The business also offers special events and additional games, including a number of axe throwing lanes which community members can use for an additional fee.
A number of Dungeons and Dragons games, including boot camps for new players, are also planned and hosted by the business. Bain said that the special events give new DnD players the chance to try the game, as well as give experienced players the ability to start up a new game at Fire and Dice.
In addition to teaching the community how to play DnD, Bain said that the business is working to set up a similar program with Magic the Gathering, which would offer not only lessons on how to play the game, but also give participants a free starter deck to take home with them.
"If you want to play a game, if you want to just try some-
thing new, we want to be able to offer that here," Bain said.
Fire and Dice gaming also hosts gaming tournaments on Saturdays, which have featured games like Super Smash Bros and Modern Warfare, with participants traveling from out of state to visit the center to try for the prize.
Bain said that the business plans to continue to host tournaments throughout the year, featuring different games and offering a variety of prizes.
"We really want to see more of a turnout from our local people," Bain said, "We get a lot of people coming in from Tyler and Shreveport, but we see less people coming in from Marshall."
The location also sells a variety of cards from Magic the Gathering, as well as action figures and other gaming items on consignment for the community.
While spending the day cycling through the games available at the store, the community also has the ability to order food from the location kitchen.
Quick food items like fries, hot dogs and even Philly Cheese Steak sliders are available; guests can order right from their gaming stations to have brought to them directly.
The business even has a special on Thursdays that offers two sliders, waffle fries and a drink for just $8.
"That way no one has to stop their game, or interrupt a group game to get food, we can just bring it to you," Bain said.
Along with a one-day entry fee, community members can purchase a number of membership packages from the business, including a bronze, silver and gold package for $50, $60 and $100 a month respectively.
Each package offers a specific number of visits allowed per month, along with other benefits such as in store credit for food purchases and more.
Community members interested in keeping up with Fire and Dice gaming can follow the business on Facebook at www.facebook.com/FireandDiceGameCenter or visit them in person at 1609 Sedberry St. in Marshall.
LEFT: Gaming dice and Magic the Gathering cards. MIDDLE: Joseph Jackson and Michael Clickard spend their evening playing Super Smash Bros. RIGHT: Fire & Dice Game Center offers many different activities for a fun day/night with friends and family.
WINTER 2023 ISSUE | 21
The QuiceDress
At her quinceañera, a niña becomes a young lady and makes her official entrance into society. In families and communities where this tradition is observed, a girl and her mother choose the quinceañera dress with the same care and consideration that will one day be invested in choosing her wedding gown. The dress selection affects all other stages of planning the celebration, as the dress color and style will dictate the color scheme, theme, and aesthetic of the event itself. Audrey Lozano and Tylee model clothing from Quinceañera's Fashion Boutique in Marshall.
22 | HARRISON MAGAZINE
& CULTURE
ARTS
QuiceDress
WINTER 2023 ISSUE | 23
SOUTHERN COOKING, CAJUN FLAIR
yard bird offers tasty treats to motorists just off the texas state line
story by Robin Y. Richardson | photos by Michael Cavazos
24 | HARRISON MAGAZINE CULINARY DELIGHTS
Down home cooking with a Cajun flair is what foodies, connoisseurs and diners can find at Yard Bird Southern Table and Market, located right at the "Gateway to Texas" on 1216 N. Interstate 20 E. in Waskom.
"Everything is homemade," said Amelia Rabalais, who co-owns the establishment with her son Hunter Zeuch and daughter Shelby Zeuch.
The locally family-owned restaurant serves breakfast, lunch and dinner six days a week. Hours of operation are 7 a.m. to 3 p.m. Monday through Thursday; extended hours are from 7 a.m. to 8 p.m. Friday and Saturday.
The restaurant opened in December 2018 and offers a range of Cajun and Southern delights from Po-Boys to boiled crawfish, brisket and more.
And just like its hearty home state of Texas, Yard Bird serves up food in a big way, offering generously-sized 16 ounce ribeye steaks as well as half-pound homemade hamburgers to please appetites.
Customers also enjoy the daily specials served on the menu, Monday through Saturday.
"We have the same menu all day because we cater to the truckers. We're right next to the rest area parking lot,"
said Rabalais.
Conveniently located right next to the rest area of the Texas Travel and Information Center on the Texas/Louisiana state line, the eatery has become a favorite to not only locals, but travelers and truckers, alike.
"It's probably 50-50, between truckers and travelers and then locals," Rabalais said of the make-up of patrons.
As residents of both Texas and Louisiana, Rabalais and her family are thrilled to offer the unique Southern eatery with a Cajun/Creole twist as it's a taste of their own homes.
"I'm from South Louisiana," said Rabalais, who currently resides in Shreveport. "My daughter lives in Waskom and son lives in Harrison County."
The family loves spreading joy through their passion of serving food as they've opened several establishments throughout the local area.
"We just love Harrison County," said Rabalais. "We opened Yard Bird in 2018, and then my children Shelby and Hunter opened Square Nutrition in Marshall in 2019; and then my daughter and I opened Foodie Tasting Room in Marshall in 2021."
She said her son is now looking forward to opening a sec-
1 3 2 WINTER 2023 ISSUE | 25
Yard Bird's small restaurant (1, 3) is popular with Harrison County residents and I-20 motorists. (2) The smokehouse BBQ burger is one of many tasty offerings.
ond crawfish trailer, Heads & Tails Crawfish, this new 2023 season in Marshall. His first one is in Waskom.
"We just love serving people food and letting people know that the joy in our lives is through food," said Rabalais.
The restaurant has become so established that it's gained popularity throughout the nation, thanks to local and traveling customers who have shared their unique dining experience.
In October, Yard Bard had the pleasure of hosting its oldest customer, to date, when 100-year-old World War II veteran Bobby Lundmark and wife Nancy stopped by.
"We've just made great connections with locals and visitors," said Rabalais. "It's amazing how many now that we've been in business for years that we've seen the same (people) — either snow birds with my RVs or my truckers.
"(They say) we found out about you from a guy sitting on the dock in Georgia…" she beamed.
At Yard Bird, patrons love the fact that everything is made from scratch. A hot breakfast item is the yard griddle, which consists of two Belgian waffles with eggs, sausage and bacon nestled in between.
Another customer favorite is the shrimp and gator Po-Boy sandwich.
"It's blackened shrimp and gator and Po-Boy,"
Other Po-Boys include the Roast of Debris Po-Boy and a Po-Boy combination of shrimp, fried green tomato and bacon.
Most wanted desserts are the fresh peach cobbler and bread pudding. Salads with house made dressings are also a yummy delight. Specialty salads range from buffalo chicken and shrimp salad to the blackened shrimp salad.
Other specialty entrees include brisket and shrimp, beef tips and rice, seafood gumbo, Jambalaya, seafood pasta, roast beef and mashed potatoes, and Muffaletta — to name a few.
Comforting soups such as the roasted Poblano soups are back. Chili is also served to warm customers up from the cold.
The restaurant's catchy name is unique in and of itself. It was the brainchild of both Rabalais and her daughter as they sat, discussing proposed business names one day.
"The name came from just me and my daughter sitting down and whenever we open business, we normally just jot down names separately," shared Rabalais. "If we have one in the same then we use that one. She and I both like chickens. We were sitting at a restaurant one day, and all of a sudden we just came up with the same name and we loved it."
For more information on Yard Bard, visit its Facebook page or call. (903) 687-2322.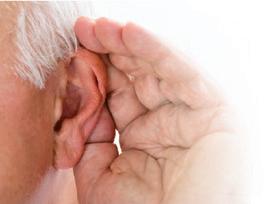 1005 E Grand Ave Marshall, TX 75670 Say "Goodbye" to Buying Batteries Every Week! FREE NoObligation Exams
www.puretonehearingaidcenters.com 903-927-1111 Call Today to Reserve Your Spot! 26 | HARRISON MAGAZINE
Nick Garcia, Roger Garcia, Kris Garcia
Shelley, Chris, Cynthia, Katie, and Nancy Changing Lives and Making People Happy! Your First Choice in Home Medical Equipment 1306 S. Washington Ave • Marshall, TX 75670 P: 903-927-1135 F: 903-927-2232 • www.freshairoxygen.com Locally Owned and Operated Come By And Visit! Jacque Wise - Griffith - Administrator Assisted Living Facility REUNION INN Assisted Living Marshall 903-927-2242 2801 E Travis "Where your family becomes our family" 2022 Best Hometown 29th Annual Reade s Cho ce Award M r h ll N Me s nge Winner Valvoline Express Care of Marshall Oil Changes, State Inspections, Tires & Much, Much More! Open Mon-Fri 8AM-5:30PM Sat 8AM-12PM · Closed Sun 2607 E End Blvd. N · 903-935-4051 www.pistonlubecenters.com WINTER 2023 ISSUE | 27
Death follows famed actor John Barrymore's 'Diplomacy' performance in Marshall
story by Meredith Shamburger
"ABloody Murder" was the headline of the Friday, March 21, 1879 edition of the Marshall Messenger after the shooting of two actors at the Texas and Pacific Railway's lunch counter by a drunken T&P railroad detective.
"The quiet city of Marshall was startled Thursday morning at an early hour by a tale as bloody and sickening tragedy, which was enacted on Wednesday the 19th inst. about midnight, and which has since formed the one absorbing topic of conversation," the Messenger reported.
That incident, which killed actor Benjamin F. Porter and wounded Maurice Barrymore (of the famed Barrymore acting family that includes Drew, Lionel, Ethel and John Barrymore), sparked outrage locally and has been immortalized in books and plays.
The Messenger dedicated a good portion of its third page to the shooting, which followed the acting company's performance in Marshall. They were supposed to be heading to Hot Springs, Arkansas following a successful show in Marshall. Tragedy struck first.
An inquest on Porter's body was held Thursday, March 20, 1879, the newspaper reported. The first witness, N.A. Harvey, was keeper of the White House saloon. Porter and Barrymore, who at the time of the inquest was at Harvey's house wounded, and fellow actor Ellen Cummens were in Harvey's lunch room when railroad detective James "Big Jim" Currie walked in.
Harvey reported that after he got Currie his lunch, "He then walked into the back room, where my bar is, and called for a drink of ice water, which I gave him. Then he said 'I guess I had better take a little budge with it.' I told him he had better go slow; that he had enough. He said 'No, I must have some. It is too good a thing around here.' I gave him the drink. After taking the drink he said, pointing down into
the lunch room, 'There is a first class —-,' or 'There is a high toned —-.' I do not remember whether he used the expression 'first class' or 'high toned,' but I think it was 'first class.' I said to him: 'Jim, I don't know whether she is a lady or not; she had behaved herself, and I would rather you wouldn't make any such remarks.' Then he said 'That's all right, partner,' and walked down out of the bar room and as he walked to the front door of my house, i.e. the lunch room, he turned around and said to the deceased here: 'You threw your hand up this way (putting his hand up beside his head) when I passed you awhile ago. You can't give me any gaff of that kind.' The deceased said 'My friend, if you have alluded to me, I hadn't thought of you; I was talking to this lady here.' Then Currie said 'If you say that you're a d—- liar.' This man here (deceased) said 'I'm in company with a lady, and would prefer you wouldn't make remarks of that kind in her presence, and if you want a difficulty you can see me any where you like outside the house.' or something like that. Currie then said: 'D—- fine lady. — —-' I said 'Jim, Jim, stop that,' and was getting up on the counter, and about half way over it. About that time the man who is now in my house wounded turned round and said: 'I will protect a lady anywhere,' and began to pull off his coat as he got off the stool. Just before this the man in my house said to Currie: 'Go away; there's a lady here.' To which Currie answered: 'Maybe you want to take it up, you d—- — —-.' Just then Currie pulled out a pistol and commenced shooting…
"I think Currie fired three or four shots in all. He fired first at the wounded man and then immediately turned and fired at the deceased."
The newspaper reported Porter "staggered out of the room and fell on the platform leading to the Texas and Pacific Hotel. Here he was picked up by Mr. Harry Rees Davies, a member of the company, who heard the shots, and conveyed
28 | HARRISON MAGAZINE HOURGLASS
to the Texas and Pacific Hotel. Drs. Eads and Johnson were summoned as quickly as possible, but medical aid was of no avail and he died about one hour after receiving the wound. Barrymore, who succeeded in getting into the backyard, vaulted over the fence, which was spotted with his blood in two places. Currie was arrested by Arch Adams, without difficulty, two hours after the shooting, and lodged in jail."
Harry Rees Davis, a member of the Warde-Barrymore Combination stated Porter had a habit of "placing his band (sp) to head and rubbing the lobe of his right ear." The newspaper said "this seems from the testimony to have been regarded by his slayer as an insulting gesture."
"The Dead Actor" headlined a story that detailed efforts to ship B.F. Porter's body home.
"His mother resides in Jersey City, where the dead son, loyal to that mother, had purchased with his earnings a comfortable home, now desolate. The body was placed in a metallic casket and shipped to New York on Friday, where it will be received by friends and conveyed to his home."
"Diplomacy" and Death was the headline for a review of
the Warde-Barrymore Combination's performance at Mahone's opera house "to an audience which embraced the culture and refinement of our city, and which marked its appreciation of the play by well-timed and discriminating applause."
"The company is, beyond comparison, the best that has visited Marshall this season, and their faultless presentation of Diplomacy shows from first to last the stamp of metropolitan theatres. There was no halting or bungling, no clumsy exits or entrances…
"Mr. Barrymore's conception of the character of Julian Beauclerc was marked with originality and vigor, and in the scenes where his heart was wrung with the struggle between love, doubt and suspicion, more than one eye in the house paid a tearful tribute to the actor's power."
And of Porter's performance? The Messenger opined "Alas! compliment or criticism alike fall dead on his ears, now cold and deaf in death. The Warde-Barrymore Combination have a melancholy claim to be remembered in Marshall, for here athwart their route trickles the red stain of blood, and here across the stage of our only theatre flits the ghost of Porter."
What makes you choose a Funeral Home? Years of Experience Caring for Families. Serving All Walks of Life, Cultures and Faiths. Staff that is Dedicated to Service Excellence with Consistant High Customer Service. Survey Ratings. Providing Funeral Home, Burial and Cremation Services for Marshall, TX. We are at Your Service-24/7. Robert Coleman Managing Partner 100 East Travis St., Marshall, Texas 75670 www.sullivan-funeralhome.com | (903) 938-7777 Serving
WINTER 2023 ISSUE | 29
Harrison County with respect and dignity since 1931.
Untreated hearing loss increases your risk of physical, mental and social health issues, influencing your well-being. Getting a hearing checkup from us can help. With 50+ years of combined audiological expertise, we don't just turn up the volume—we tune into the brain. Because without logic, sound may just as well be silence. TYLER · 903-705-6537 ATHENS · 903-594-4034 LONGVIEW · 903-594-4067 www.soundlogicmd.com Linking mind to ear since 1998. HEAR SCHEDULE YOUR COMPLIMENTARY HEARING AID EVALUATION TODAY.
Paige
Veterinarians 1903 Tolivar Road Marshall, TX 75670 (BEHIND WALMART) office: 903.923.0500 fax: 903.935.3456 www.allcypressvet.com CUSTOMER APPRECIATION Free Spa Day when you refer a friend NO HUMP DAY WEDNESDAYS 10% off Spay/Neuter on 1st Wednesday of every month MILITARY DISCOUNT EVERYDAY 10% off all services for Military Personnel SENIOR CITIZENS DAY - EVERY TUESDAY AND THURSDAY 10% of all services for customers over 60 PROTECT YOU CHOMPERS 10% off Dental within 30 days of Complete Annual PUPPY/KITTEN PROGRAM Ask us how to get FREE food for a year. LAGNIAPPE "A little something extra!" 5555 East End Blvd. S. | (903) 923-9527 | www.cafeitaliamarshall.com PASTA & PIZZA Proudly Serving Marshall for 18 Years! Thank you Marshall for your support! 2022 Best Hometown 29th Annual Rad rs Ch eAward Mar h ll N M enge Winner 30 | HARRISON MAGAZINE
Dr. Michele Lee Tanner Dr.
Coody
Grade: 12th CTE Program: AV Productions
Grade: 12th CTE program: adVanced culinary class
Marshall Economic Development's WE Align program is designed to bring together community, educators, & business leaders to better our future. Celebrating & encouraging our student's success with Marshall ISD's Career & Technical Education (CTE) programs is one of the ways we help to achieve this.
If you or your business are interested in joining WE Align's mission to ensure the future of our community call: (903) 934-8035
Grade: 10th CTE Program: human Growth Development
Grade: 10th CTE Program: cosmetology
GENESIS PRIMECARE LOCATIONS MARSHALL, TX FAMILY I 805 Lindsey Dr. 903.938.1146 FAMILY II 705 Grove St. 904.472.7307 PEDIATRICS Houchen I Hortman English | Hogue 618 S. Grove St. 903.927.6620 PEDIATRICS J. Charles 620 S. Grove St. 903.935.9441 BEHAVIORAL HEALTH 622 S. Grove St. 903.702.7900 ATLANTA, TX ELLINGTON MEMORIAL CLINIC 1011 S. William St. 903.796.2868 Family I Pediatrics Dermatology BEHAVORIAL HEALTH 1011 S. William St. 903.796.2868 WALK IN CLINIC 1011 S. William St. TEXARKANA, TX 1400 College Dr. 903.791.1110 Family I Obstetrics I Dental I Behavioral Health | Pharmacy PEDIATRICS 1411 College Dr. 903.791.1110 WALK-IN CLINIC 1400 College Dr. 903.791.1110 TEXARKANA, AR 1205 E. 35th St. 870.216.0080 Family I Behavioral Health 4077 Jefferson Ave. 870.330.9200 Family | Pediatrics | Obstetrics| Behavioral Health Forms of Payment: Medicare • Medicaid • Most Private insurance • Cash • Check • Credit • Debit • Sliding Fee Scale GPC is a FTCA deemed Federally Qualified Health Center (FQHC) and 501 C3 non-profit organization Same Day Appointments Nosotros hablamos Español 17 Years Locally Owned and Operated www.genesisprimecare.org Best Pediatrics IT'S A NEW DAY FOR YOUR FAMILY'S HEALTH CARE Best Place to Receive Care 2021 Best Hometown 28th Annual Readers' Choice Award Marshall News Messenger Winner 2022 Best Hometown 29th Annual Readers' Choice Award Marshall News Messenger Winner