The Magazine of the MLC School Family THE CREATIVE AND PERFORMING ARTS ARE BACK THE JOURNEY TO RECONCILIATION Spring/Summer Edition 2022 incorporating Collegiate
MLC School's goal for each girl when she graduates is to be:
– Compassionate to herself, interacting with others with kindness and celebrating diversity
– Courageous in her pursuits, expressing herself honestly and with integrity to live a life with purpose
– Capable of navigating change, showing leadership in adapting to the multiple paths that her future will take
– Connected to the legacy of MLC School, using it to inspire her to be an agent of change in her world
EDITORIAL
Michele Dunn
Barbara Hoffman
Nicole Anderson
Hanh Bayes
Wendy Chung
Barbara Hoffman
Tracy Mock
MLC School community
02 9747
mlcsyd.nsw.edu.au
MLC School hours are
4pm
MLC School acknowledges the Traditional Custodians of the land on which the School is located, the Wangal people of the Eora Nation, and pays respect to Elders past and present.
NEW IMMERSION PROGRAM UNDERWAY
RESOUNDING VOICES
Apology
We often gather information from online, public sources on our Old Girls to celebrate the achievement of women across the many fields in which our Old Girls have excelled. This is what we did for the short professional biographies that were part of the 20 Year of International Baccalaureate at MLC School article in the last issue of LUCIS
The wording in the LUCIS article suggesting that the biographies were provided to us was misleading and we apologise We apologise that this was not the correct expression of how the biographies were compiled.
12 20 8
RED EARTH IMMERSION
PHOTOGRAPHERS
SOCIAL MEDIA Facebook Twitter LinkedIn Instagram YouTube Contact Us Ph
1266 General enquiries enquiries@
Office Hours
8am to
week days
THE JOURNEY TO RECONCILIATION
UCA RECONCILIATION
SHINING A LIGHT ON OUR STORIES
RESILIENT AND COURAGEOUS
ALUMNAE AWARDS + BACK TO SCHOOL DINNER
FUN AND LAUGHTER WHEN BOARDERS RETURN
6
14
16
18
42
50
FINDING
ALICE
INTERGENERATIONAL HIGH TEA Cover photo: Students are excited about the return of the performing arts. 24 36 TWENTY YEARS OF ROUND SQUARE ALSO INSIDE THIS ISSUE 51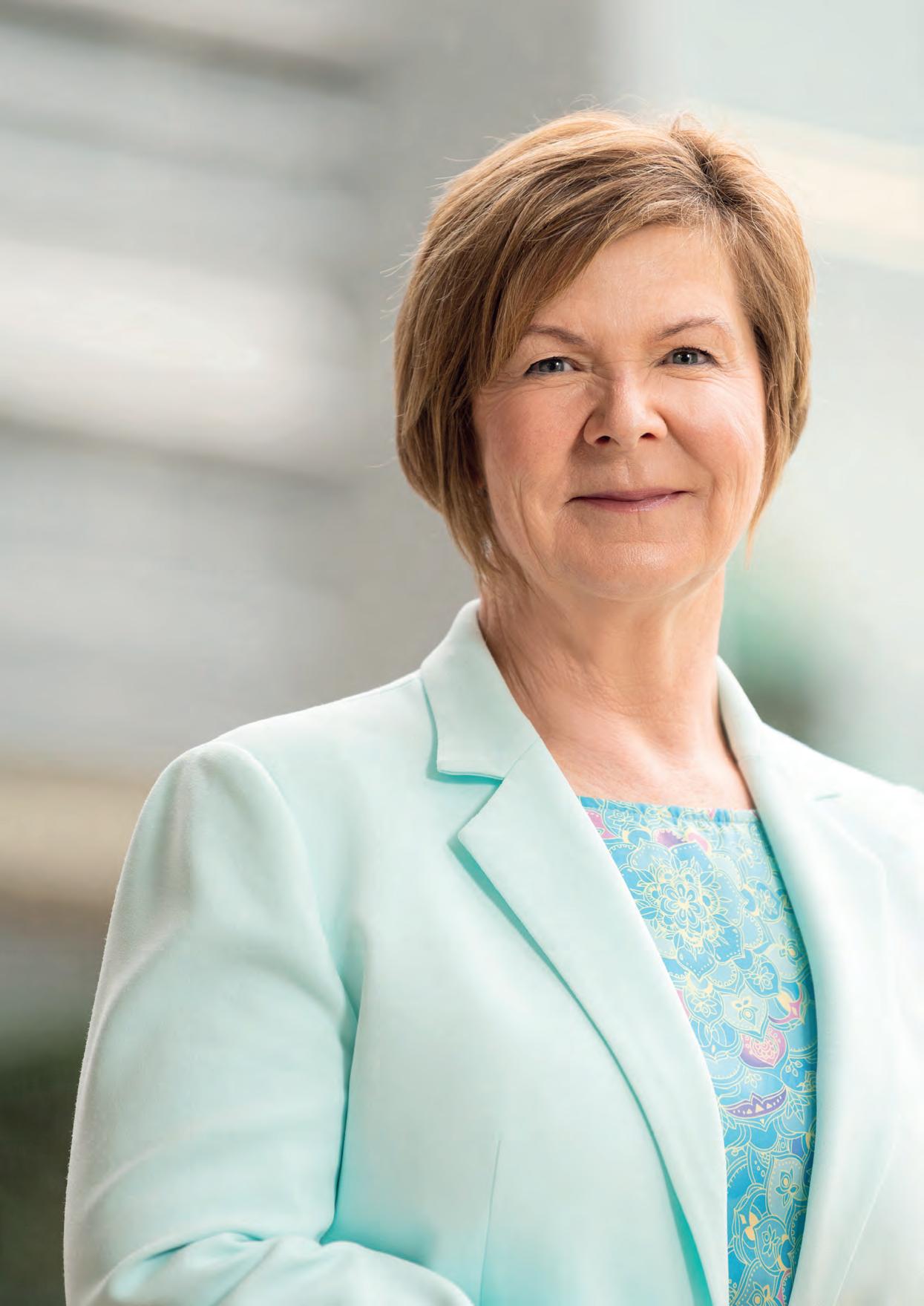 4MLC SCHOOL
from the PRINCIPAL
LISA MOLONEY / PRINCIPAL
The Uniting Church set the platform for Indigenous Recognition and Reconciliation many years ago. Ensuring that MLC School has a sound, well considered approach to both issues has been a high priority for me and this issue of LUCIS canvasses some steps we have and are taking towards greater insight and understanding.
Much work has been done through staff development around cultural awareness over the last few years. I am pleased that we have recently formed a committee, comprised of staff and students, which will drive the School's Reconciliation Action Plan. Our reimagined Immersive Learning program aims to provide context around our 'sense of place' and I am confident that the progressions built into this program will provide students with a mature understanding of our heritage and its importance in shaping modern Australia.
With the easing of COVID restrictions, opportunities for performance and creative display have returned. The loss of these over recent years seemed to dull the beating heart of the School as they are central to our offering and play a key role not just in the lives of our students, but for their families. Co-curricular activities enrich the palette of every girls' experience, they extend and stretch them, provide opportunities for exploration and achievement (and yes, sometimes failures) – but all contribute to the character of the young women, who eventually graduate from MLC School.
While on the topic of leaving – this too is a theme of this issue. We farewell the Class of 2022, a group of wonderful young women, who are well prepared to make their own mark on the world, as they travel a new path beyond school.
In recent days we have also farewelled two significant staff members.
Neil Scotney, Head of Senior School for four and a half years, moved to a promotion as Deputy Head (Pastoral) at Newington College at the start of Term 3. I am grateful for his invaluable contribution to the School in his time here. His passion for student wellbeing and positive relationships with students and parents will be fondly remembered.
At the end of Term 3, we farewelled Frances Booth, Deputy Principal, who has been appointed Principal at Korowa Anglican Girls' School in Melbourne. Frances has been key in helping to shape MLC School for five years and is a most trusted colleague. The community at Korowa are fortunate to have gained her keen strategic and administrative skills, but especially her passion for education and the care she demonstrates for students, parents, and staff.
Both Neil and Frances devoted themselves to the School, we are extremely grateful to have benefited from their wisdom and dedication.
I was particularly thrilled to welcome back Old Girls and see the full calendar of events return. I enjoy learning of their achievements in their careers and in their lives in general. The anecdotes of their days at school seem to be always filled with great affection, even when the stories were about the challenges that they faced.
I hope you enjoy reading this edition of LUCIS as much as I have.
5LUCIS SPRING/SUMMER 2022