REGIONOUR 2022 | Messenger-Inquirer MUHLENBERGHANCOCKDAVIESSMCLEANOHIO HIGHLIGHTING PROGRESS IN DAVIESS & SURROUNDING COUNTIES
Owensboro Health has beenserving the health care needs of Western Kentucky and Southern Indiana for over one hundred twenty years. Today we are more committed than ever to providing extraordinary care for our communities, with highly-skilled doctors, nurses and support staff,leading-edge technologies likerobotic surgery and better access to care,all while keeping your patientexperience our number one priority. When you truly want to serve your communities, these are the commitments you make. Mark Marsh President &CEO Owensboro Health Ow ensb or oH ea lt h.org Se rv in gWes ter nKent uc ky an dS ou th er nI nd ia na We wanttokeep you healthy. We wanttomakeyou proud.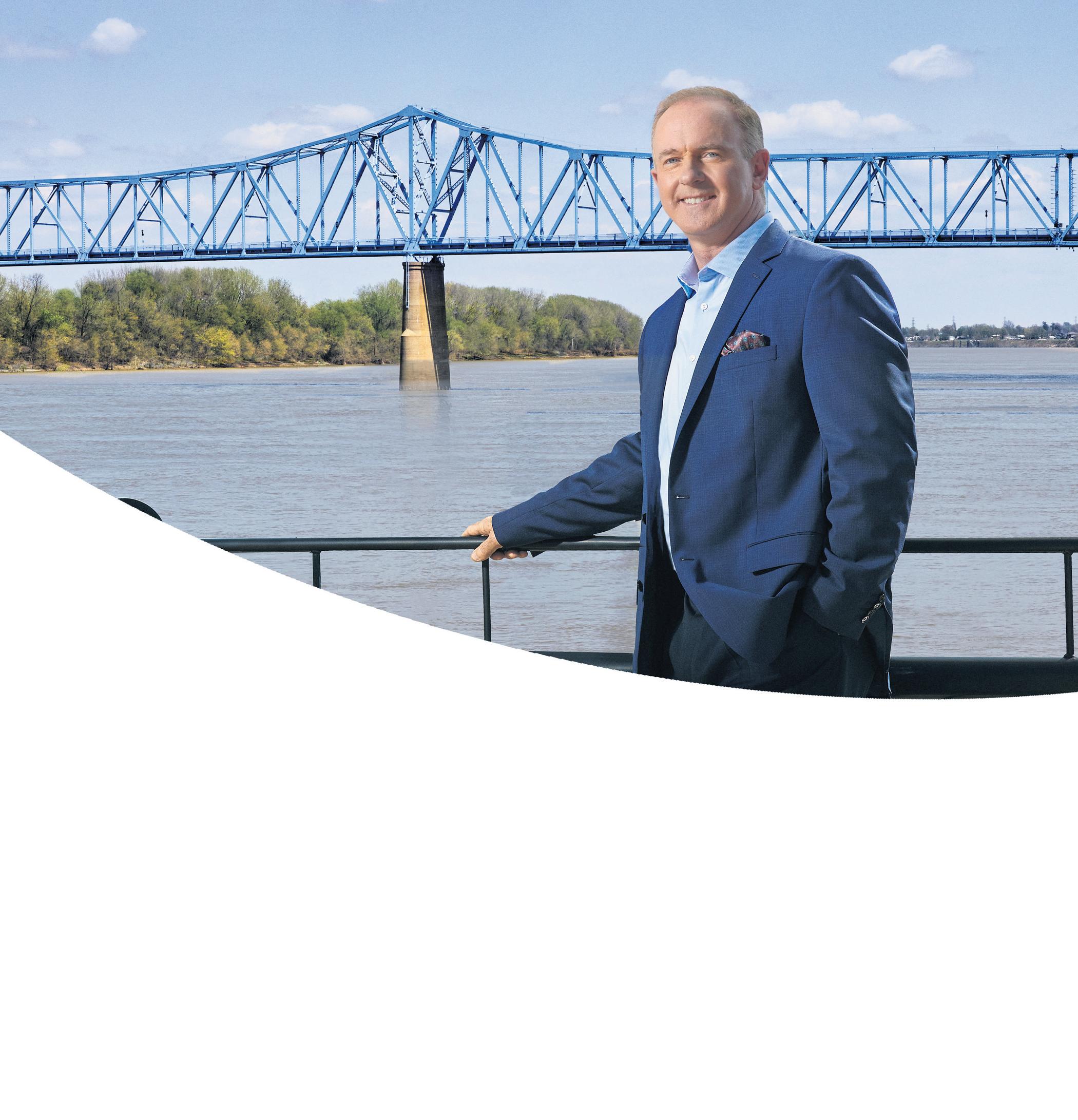 f any truth has been told in the last three years, it's that our communities can overcome anything when they work together.Thepandemic changed daily life for many of us. For some, this meant requiring more immediate access to quality healthcare and mental health resources, a need which Owensboro Health Regional Hospital has met in many counties. For others, there was a shift to spending more time outdoors, Myer Creek Park, Vastwood Park and the areas around Lake Malone just some of the sites residents have enjoyed time in the sun.
Messenger-InquIrer Mays
Thank you for reading.
PUBLISHER Mike Weafer ADVERTISING Angela Mayes Advertising Director Shelby
Advertising Coordinator Account Executives Nick BradKeeleyDurcholzHamMcCradyLynnSaffran EDITORIAL Sydney O'Hearn Special Publications Editor Scott Hagerman City Editor Writers Freddie Bourne KeithJamesLawrenceMayseKenSilvaDonWilkinsKarahWilson DESIGN Sydney O'Hearn CONTACT US Phone:Owensboro1401Messenger-InquirerFredericaSt.,KY42301(270)926-0123messenger-inquirer.com OUR REGION HIGHLIGHTING PROGRESS IN DAVIESS & SURROUNDING COUNTIES
While we saw some losses, like the closing of Century Aluminum in Hancock County, many of our communities saw opportunities to improve. Several countries received ARPA funding and are planning updates to schools, technology and infrastructure. New, locally-owned small businesses are booming — and receiving community support.
As we wrote in last year's Our Region opening letter, we may be facing challenges, but we "haven't stopped progress from being made throughout the region on several fronts, work that's expected to have a positive impact on residents for many years — if not generations — to come." This year's edition further showcases that our communities face challenges head on, with resounding support for one another, to continue the progress that makes our region unique.
I
2 OUR REGION Saturday, Aug. 27, 2022 CONTENTS HIGHLIGHTING PROGRESS IN DAVIESS & SURROUNDING COUNTIES DAVIESSREGION HANCOCKCOUNTYCOUNTY MCLEAN OHIOMUHLENBERGCOUNTYCOUNTYCOUNTY3 | Century Aluminum played big role in region 4 | OHRH growing its patient care throughout region 7 | ARPA funds allowing cities to tackle long-delayed projects 8 | Regional schools working to improve mental health services 12 | Owensboro is bursting with entertainment, festivals 14 | Construction on Kentucky 54 widening to begin in the fall 19 | RiverValley Behavioral Health seeks to destigmatize mental health 22 | Vastwood Park a community hub for sports, families 24 | Hancock spending $3.2M to upgrade emergency communications 26 | New leader has big plans for Chamber of Commerce 27 | Small businesses see big boom throughout McLean 30 | Board works to bring 'more activity' to Myer Creek Park 32 | Digital works facility sees movement 33 | Health department's drug-free program receives grant 34 | Schools to see changes in coming year 36 | Lake Malone considered 'a hidden gem' 37 | Ohio County High School opening new auxiliary gym 38 | Expansion of surgical center important for Ohio County, officials say 39 | Kenergy and Conexon promise high-speed wifi throughout region
"They said they'll reassess it then," he said. Roberts said he worried "about the 628 employees who have to go home and find a way to make their mortgage and car payments."
RobertsJohnny Hancock judge-executiveCounty Mike Baker director of the HancockFoundationIndustrialCounty MeserveAndy president of SteelworkersUnitedLocal9423
OUR REGION Saturday, Aug. 27, 2022 3
"We are pleased to report these excellent results for the first quarter," Jesse Gary, president and chief executive officer, said in a news release.Headded, "Our investments towards restarting production at Hawesville and Mt. Holly, combined with the hard work of our employees, have put us in a great position to benefit from the market conditions that we are experiencing today." Gary said, "Demand remains strong in our core markets in the U.S. and Europe and inventories have been drawn down to post-financial crisis lows. While we continue to see inflationary pressure in energy markets and other key raw materials, our focus on cost discipline and execution leaves us well situated to benefit from historically high aluminumCentury'sprices."website says that the aluminum from the Hawesville plant is used "in the United States' national security efforts and is used in defense applications such as the F-16, Airbus, naval war vessels, 747 airplanes and the International Space Station."
Today, Hancock County — and the region — wait to see what the future holds for the plant.
Century Aluminum played big role in region
REGION
BY KEITH LAWRENCE MESSENGER-INQUIRER Century Aluminum was greeted with a hero's welcome in 2001 when it arrived in Hancock County.When it completed the purchase of the Hawesville aluminum smelter from Southwire Co., steelworkers greeted the new company with a predawn parade. In September 2000, the union voted 323-24 to ratify a five-year contract with Century, ending a labor dispute that began in June 1998, when approximately 400 union workers walked off their jobs at the plant.But there have been some rough spots since then. In 2015, the company announced plans to "curtail its plant operations on Oct. 24, 2015, unless the current pricing environment substantially changes."Itadded, "Chinese overcapacity and the improper export of heavily subsidized Chinese aluminum products have undercut an otherwise viable plant." At the time, there were 565 employees at the plant, down from 650 a month earlier, before layoffs began.Century decided instead to idle three of its five potlines that year and laid off about 350 people. But in 2018, after then-President Donald Trump imposed tariffs on foreign aluminum, the company began reopening the plant. Then in June 2022, Century, Hancock County's second-largest employer, announced that it planned to shut the Hawesville smelter, which it called "our largest U.S. smelter and the largest producer of high purity primary aluminum in North America," for nine to 12 months starting in August. The layoffs actually began in June.Theproblem, the company said, was that its costs for electricity had tripled in just a few Judge-ExecutiveAndmonths.County Johnny Roberts said the company gave him no assurances that the plant will reopen at the end of that time.
He said Century has about a $1 million a year impact on the county's budget. "That's a pretty good percentage of our budget," Roberts said. The impact on the county's economy will also include the loss of business to merchants when out-of-county workers will no longer be stopping to buy gas and eat lunch, he Mikesaid. Baker, director of the Hancock County Industrial Foundation, said earlier, "Century is a regional employer. The largest number of workers live in Daviess County. There are a lot in Ohio and McLean counties as well."Andy Meserve, president of United Steelworkers Local 9423, said the June announcement came as a shock.Hesaid the company had opened all five of its potlines just days before for the first time since 2015 and had been hiring"Werecently.celebrated that," he said. "I guess if it hadn't been for the cost of power, we would still be rocking and rolling."InApril 2021, Century and the union announced a new contract that would last until April 1, 2026. And the company said it would add another 60 jobs at theTheplant.website CareerBliss. com reported in June that "Century Aluminum employees earn $67,500 annually on average, or $32 per hour, which is 2% higher than the national salary average of $66,000" per"We'llyear. do what we can to assist the company and the employees," Baker said. "We thought things were going goodOnthere."April28, Century had reported that it shipments were up 5% and net sales were up 14%. Net income was listed as $17.7 million for the first quarter of 2022.
BY DON WILKINS MESSENGER-INQUIRER
— Philip Smith, OH chief business development officer
"Of the 18, there are about 11 that are the core, and the other seven we are continuing to study," SmithWhensaid.OH is looking to have a larger presence in another community outside Daviess County, Smith said it considers population questions such as: Who are they? What do they need? And how do we bring the best possible care to them?
Muhlenberg Community Hospital board approved the sale, OH renamed it Owensboro Health Muhlenberg Community Hospital. In January 2018, OH unveiled healthplexes in Madisonville, Henderson and Powderly in Muhlenberg County. At 41,000 square feet each, the three healthplexes had a combined cost of $65"Partmillion.ofthe idea is that you can't have hospitals everywhere," Smith said. "Yet, how do we serve people? That comes by doing things that aren't full-blown hospitals. So if we're going to become the regional center of excellence for this entire
"Everything we do is people focused," Smith said. "…One of our core philosophies is that whenever we can deliver care locally, we want to. Now, you can't have open heart surgery everywhere; you can't always have radiation therapy for cancer everywhere. But even if someone has to come to one of our hospitals for surgery, perhaps they have that pre-surgical care and post-surgical care closer to home." It was in 2014 that OH
CONTINUED ON PAGE 6
"Part of the idea is that you can't have hospitals everywhere. Yet, how do we serve people? That comes by doing things that aren't full-blown hospitals."
4 OUR REGION Saturday, Aug. 27, 2022 REGION
OHRH growing its patient care throughout region
F or nearly a decade, Owensboro Health has been expanding its footprint beyond Daviess County.Andin recent years, the health system has gotten even more aggressive with the purchase of hospitals and the construction of healthplexes in counties across the region.Philip Smith, OH chief business development officer, said the health system's reach encompasses western Kentucky and southern Indiana — a total of 18 counties with a combined population of 560,000 people.
According to improvementsexperiencedhospitalMuhlenbergOH, in quality, acquisition.thatduringoverallrelationsproviderimprovement,financialsatisfaction,patientandgrowththeyearledtotheOncethe
apropertyintoyearHospital,CommunityMuhlenbergwithservicemanagementsignedtheexpandingbeganwithinregion.Initially,OHathree-yearcontractthe90-bedbutalateritturneda20-yearleaseandpurchaseagreement for the actual hospital service.
OUR REGION Saturday, Aug. 27, 2022 5 REGION messenger-inquirer.comIN PRINT & ONLINEMessenger-InquIrer WE DO IT ALL! Ever ything for your vehicle from the tires up. Br akes • Air Conditioning • Hoses • Belts • Complete Inspe ctions • Batter y • Engine Sca ns • Alig nment • Fuel injec tion • Tr ansmis sion • Shocks & Struts • Lube, Oil & Filter Cha nge • Tire Ba la nce Largest inventory and selection of tire brands 813 E. 18th 270- 68 5- 4444 TIRE & SERVICE CENTER
6 OUR REGION Saturday, Aug. 27, 2022 REGION CONTINUED FROM PAGE 4 18-county area, that would comprise of all of these different locations."
In May, OH announced the Commonwealth West Healthcare Workforce Innovation Center that will be led by Bart Darrell, former Kentucky Wesleyan College president.Thecenter, at the Owensboro Health business center on Frederica Street, will train nurses, radiologists and professionals in other fields, such as behavioral health and community health. The course work will be taught by faculty from colleges and universities.Thecenter will include both classroom space and "simulation labs," where students will practice being in patient rooms and operating rooms.
Currently, within the OH medical group, there are 300 providers in 35 officephysicianlocations across the offeringregion 30 specialties.different
The strategy for the healthplexes is rotating sub-specialists based on demand. The medical facilities offer a wide range of services, including urgent care, family medicine, pediatrics, orthopedics, cardiology, pain management, urology, occupational medicine and OB/GYN.Thehealthplexes provide laboratory services, X-rays, mammography, low-dose CT scans, ultrasounds and more.
OH's foothold in western Kentucky became even stronger in January of 2021 when it purchased Twin Lakes Regional Medical Center — a 75-bed hospital in Leitchfield.Itadded 500 employees to the OHThesystem.Twin Lakes facility serves Grayson and surrounding counties, including Breckinridge, Ohio, Butler, Edmonson, Hart and Hardin."The leadership there saw an opportunity to become part of something larger, which I think is really key, but to do it from a position of strength," Smith said. "…They were a very forward-think ingInboard."January of this year, OH announced that it had purchased the Springs Health Centre. According to the Daviess County Property Valuation Administrator records, OH paid $18 million for the complex in December. OH was previously leasing one building in the complex and the OH Outpatient Imaging facility. OH already owned one of the buildings where the OH COVID-19 Testing Center — formerly Physicians Affiliated Care, PSC — is located. The complex houses 45 tenants of various independent practices, including The Springs Urgent Care.
The
It's expected to be operational by January.Smith called the Innovation Center "a major strategic initiative" for"It'sOH.a great opportunity for the people, and it's also great for us; we're hoping we can be the best option — the magnet — for people to come here once they have that skill set and training," he said. "What we're going to be doing there is not just educating and training people for a job, it's actually preparing them to come in and provide excellent quality and excellent safety and excellent service right off the bat."
awemoregoingpurchase.theforcewascommunitywithinticeadvanced-pracphysicianstheincreasingtotheirownershipordecidetheproviderscurrentanyatforopportunityprovidespurchaseanexpansionOHshouldoftheatcomplextoretiretransferofpracticesOH.SmithsaidnumberofandprovidersthethedrivingbehindSprings"...Ifwe'retohavedoctors,havetohaveplaceforthem to call home and for them to see patients," Smith said.For the foreseeable future, Smith said OH's objective is "to literally give the people of this region, as 18 withtopool,carecreatefootprintexpandeffortspecialties.30regionacrossoffice35providerstheremedicalwithinthehealthsomedaymedium,small,thecounties,premiereventuallyperhapslarge,systemincountry."Currently,theOHgroupare300inphysicianlocationstheofferingdifferentAndinantofurtherOH'sandahealthworkerOHplansgrowitsstaffitsown medical training facility.
Mayfield said Whitesville officials have already replaced roofs at the city's sewer plant and have made much-needed improvements to the city
Thepark.city bought picnic tables, swings and other park features. The old features were in "bad shape," Mayfield said. The plan with the city's second $70,000 disbursement is to make improvements to the sewer plant.
"It's 40 years old," Mayfield said. With ARPA dollars, "we are able to do a lot of updates.
"We have several projects that we would love to be able to get on the books and get completed," Island mayor Vicki Hughes said. "(This) is going to help us tremendously."
Locally Owned & Operated 2768 Frederica Street Wesleyan Park Plaza • 270-686-7508 NEW HOURS: 9AM-8PM Monday-Saturday • 11AM-6PM Sunday Voted Platinum Shoe Store. Voted Platinum Locally Owned Business. Thank You Owensboro! BE ST LOC AL LY OW NE D BU S IN ES S READERS'PLATINUMCHOICE MESSENGER INQUIRER 2022 4 YE ARS RU NN ING BEST SHOE STORE FOR OVER 10 YEAR S
BY JAMES MAYSE MESSENGER-INQUIRER
"We're going to take care of that first. After that, we'll see what's left over."
ARPA funds allowing cities to tackle projects
The city of Calhoun, in McLean County, received $98,075.95 in funds in June. Mayor Ron Coleman said the money will help combat the continuous challenges with the city's water and sewage systems, which Coleman estimates were installed in the 1920s and 1930s. The city of Island received $60,261.92 in the June disbursement, and plans to use the money for water projects such as installing generators to help keep its wastewater plant running during inclement weather, taking care of water wells that have not been decommissioned and replacing water meters.
"We want to be very methodical" with the funds and build something that will have a long-range impact, Sandefur said. When completed, the work will not only fix sewage issues for the existing home owners of the area, but could lead to further residential development, Sandefur said. "We could open up another 400 to 500 acres" for housing development, Sandefur said. There appears to be a market for more housing in Beaver Dam, and the area is seeing a "boom" in interest for homes, Sandefur said. "We have a lot going on here," he said. "We are getting interest (from residents) in Bowling Green" who are interested in commuting from Ohio County to Warren County, Sandefur said. The sewer project is projected to cost about $400,000. Sandefur said officials would deliberate on how to use the rest of the money. "We have until 2024 to decide, and 2026 to spend it," he said.
Although the small towns did not receive millions of dollars from the fund, officials in those towns say the dollars give them an opportunity to take on projects they previously only wished they couldWhitesvilledo. Mayor Patsy Mayfield said the town's two ARPA allocations have allowed improvements,quality-of-lifeandwillhelp fund much-needed sewer repairs.
"We would not have been able to do anything without this," Mayfield said.The city of Whitesville received $140,000 in two ARPA disbursements. Whitesville officials received their second disbursement of federal dollars through APRA in June.The second June disbursement, which was for cities with populations of less than 50,000 residents, was spread throughout the region. Greenville received $561,000 which city officials said they planned to use for infrastructure projects such as paving, bridge repair and bridge replacement.InOhioCounty, Hartford received $364,000, which Mayor George Chinn said would be used to renovate the city's water storage tank."It's been a real boom to the city of Hartford, because it's allowed us to do some (needed) projects that otherwise we wouldn't be able to do," Chinn said in June, after the funds were announced. Beaver Dam received $477,000 from the June disbursement. That was the city's second $477,000 allotment from ARPA. Mayor Paul Sandefur said in June the city was looking at doing sewage projects with the funds. In an August interview, Sandefur said the city plans to extend sewer lines and build a lift station to neighborhoods south of town. Homes in that area have had problems with septic systems "from Day One," Sandefur said. Currently, engineers are designing the work.
OUR REGION Saturday, Aug. 27, 2022 7 REGION
T he American Rescue Plan Act, which was passed by Congress while the country was still reeling from the COVID-19 pandemic in 2021, included funds for cities and counties to use as they wished, within guidelines.
Larger cities like Owensboro have been able to spread the funds around. Since the funds became available, the city has invested in water and sewer projects with Owensboro Municipal Utilities and Regional Water Resource Agency, and has funds allocated for major drainage improvements within the city. There's also a proposed new senior center that would be connected to the Owensboro FamilySmallerYMCA.cities throughout the region also received ARPA dollars.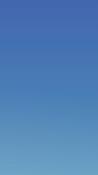 OPS has also put a focus on staff wellness, beginning an EAP within the last year where staff receive counseling services outside of school at an agency to focus on their mental health.
Summer Bell, Owensboro Public Schools mental health coordinator, said the district has made "great strides" with mental health and supportive services over the last few years.
"We have almost doubled the amount of counselors and mental health support in the district in order to provide supportive services that focus on mental health and social emotional learning," she said.
"We are trying to reduce the stigma everyday by promoting emotional resources at different levels," Fulton said.
Regional schools working to improve mental health services
"MTSS builds better social emotional learning at all levels," she said. "This way students can have their unique needs serviced to them."Welch said in the last year, DCPS has increased its mental health team by 120% and has begun offering more individualized services. A new suicide prevention team has also been"Everyadded.staff member is trained in trauma-informed care and youth mental first aid has been taught to staff in the middle school and high school levels," Welch said. For DCPS staff, there is an employee assistance program that has been implemented through Owensboro Health, along with safe spaces and staff wellness rooms within the schools."Everyday we strive to improve in the area of mental health," Welch said. "As we encourage students and make it a part of everyday conversation, it makes it easier for them to ask forJuliehelp."Pendley, Muhlenberg County Public Schools director of special education and student support services, said along with counselors, the school district works with Mountain Comprehensive Care and Pennyroyal Mental Health Center to provide mental health support staff members who provide resources throughout the school day."We have also added an assessment piece through a computer-based software called Terrace Metrics," Pendley said. "Those are given to students in grades 3-12, with parent permission, and it helps to assess factors such as depression and anxiety but also helps us determine the resiliency, grit and hope of the student."
Welch, DCPS district mental health coordinator, said one way DCPS is taking steps in bettering their mental health services is by offering a Multi-Tiered Systems of Support (MTSS) academy for staff to participate in.
"Last year as a district we sponsored our first community wellness night, and that was an overall success, with many parents coming out for the night to meet our community partners, sign up for services and to learn all the resources available to support physical and mental well-being," Bell said.
"We still have students who hurt and who are struggling, and there is a lot we haven't identified yet," Pendley said. Before the COVID-19 pandemic began, MCPS started a "Stop the Stigma" campaign to address how stigmas can affect those dealing with mental health issues."This past year we asked students to take a pledge and sign a banner showing they took the pledge," Pendley said. "We wanted students to want to be a person that recognized these are issues their peers are facing and show them why this is an important topic."
Christy Fulton, director of special education and school health coordinator at Ohio County Public Schools, said the district has a contract with a mental health entity for each school. Those agencies include River Valley Behavioral Health, Mountain Comprehensive Care, Mary Kendall Counseling Services and Family Options. Along with the contracted agencies, OCPS has an assistance coordinator for the district that works across the district in seeking out students and coordination services.
"I think we are becoming more and more equipped as teachers receive training at the district and education cooperative levels," FultonStaffsaid.gothrough trainings in suicide prevention and mental health first aid. At the middle and high school levels, Fulton said self-advocacy becomes a priority, whereas at the younger grade levels, parents make referrals based on student behavior.
Bell said OPS' mental health team consists of school counselors, student assistance coordinators, family resource coordinators, school psychologists and the Mountain Comprehensive Care counselors, who all work closely together to identify students who are in need of support and provide direct interventions."Wecontinue in year four of the Project Prevent grant, which has a trauma-informed and mental health focus," Bell said. "Within the grant, we have established mental health teams at all the schools."
BY KARAH WILSON MESSENGER-INQUIRER S everal regional schools are taking action in improving their mental health services for students and staff within their districts.Rhonda
Middle and high school staff are required to participate in suicide awareness training, which discusses risks and warning signs to look at within a student.
8 OUR REGION Saturday, Aug. 27, 2022 REGION
OUR REGION Saturday, Aug. 27, 2022 9 REGION WE LOVE STORIES. LET US TELL YOURS. SEND YOUR STORY IDEAS TO: NEWS@MESSENGER-INQUIRER.COM Madison Avery, Heidi Wilson and Misty Sowders provide information about RiverValley services at the Daviess County Public Schools Mental Health Summit on Aug. 2. Photo provided
10 OUR REGION Saturday, Aug. 27, 2022 2225 New Hartford Rd, Owensboro, KY 42303 (270) 683-7396 MurphyAppliance.com Winner of the 2022 Reader's Choice Platinum Award! Thank you to our Loyal Customers!READERS' CHOICEWINNER MESSENGER INQUIRER 2022 Keep it Cool and Save! Low Prices and Legendary service since 1948 Our mission, simply stated, is to make a difference in the lives of Kentucky citizens through research-based education. Our office offers programs and many resources to assist you in the areas of Agriculture, Horticulture, 4-H Youth Development, and Family and Consumer Sciences. Contact us for more information! 4800A New Hartford Road, Owensboro, KY 42303 (on the campus of Owensboro Community & Technical College) Phone: 270-685-8480 Web: www.daviess.ca.uky.edu Like us on Facebook facebook.com/daviesscountyextension READERS' CHOICEAWARDS MESSENGER-INQUIRER 2022 3023 Highland Pte. (off Hwy 54) 270-684-5595 4820 Frederica St. 270-685-5950 Now order online! www.real-hacienda.com
OUR REGION Saturday, Aug. 27, 2022 11 NE WLOCATION: 1738 Moseley St |(270) 684-5 052|Mon.-Fri.9 -6 &Sat .10-3 He al thy&Delic io us! Fresh Sa nd wiches •G lu te nF reeO pt io ns So up s&S alad s•O rganic Fresh Juic es &S mo ot hies ~D in eI no rC ar ry-O ut~ Owen sbor o'sFir st Or ga ni cDel i&Jui ce bar 1738 MoseleySt. |(270) 684-5 052|Mon.-Fri. 9- 6&Sat .10-3 41 ST SEA SO N2 02 2- 202 3 Sat.,Dec.3,2022-7p.m Sun., Dec. 4, 2022-3p.m Featuring GiordanoDanceChicago andODT Sat., Feb. 18,2023at7p.m. Presents IN CONCERT featuring Descendants…BetterTogether! Sat.,Mar.18, 2023 at 7p.m. Sun., Mar.19, 2023 at 7p.m. Rock n' Roll Ball Fri., Mar.17, 2023 from 6-8 p.m. Sponsored by The KentuckyArtsCouncil, the stateartsagency, supportsOwensboroDanceTheatrewith state taxdollars and federal funding from the National Endowment forthe Arts. Partial funding provided by the CityofOwensboro and Daviess CountyFiscalCourt Premier Triple ASponsor Other Sponsor Photographed by Dreamcopy Email odt1982@gmail.com or visit owensborodancetheatre.org Call todaytoreserve your best seats! 270-684-9580 Threeconcerts for ONLY $100! Save $30 off single ticket prices! OWENSBORO DANCE THEATRE 41ST SEASON TICKETS!
Photo by Greg Messenger-InquirerEans,|geans@messenger-inquirer.com
There's the Great American Bluegrass Jam in January, "a time when we need increased occupancy"; Cars & Guitars, a twice-yearly event with the Hall of Fame and Green River Distilling; and something Calitri is tentatively calling "O Brother Fest."
More major events are being announced almost every week.
The RiverPark created "Downtown Live" this year as a companion to Friday After "Downtown5. Summer Jam" was held on McConnell Plaza on Aug. 20. It's a special edition of the city's free outdoor concert series "L!VE on the Banks," which runs every Saturday night through the summer. This year, it's part of the Owensboro HydroFair schedule, which runs Aug. 19-21. The Owensboro Multicultural Festival was held at 1328 Griffith Ave. on Aug. Reid's20.Orchard hosted its first Peach Bliss on Aug. 6 at the farm. Trunnell's Farm Market & Experience in Utica will debut its "Sunflower Music Festival" in September.Thefestival, scheduled for Sept. 23-25, will be part of Trunnell's annual Sunflower Experience and will include a lineup of local bands andThemusicians.Cottage Farm Stand & Baking Co. had its first Strawberry Festival in June.Itssecond Sunflower & Pickle Festival will return Oct. 1-2. "Hops on the Ohio," Owensboro's biggest beer festival, was on July 9 at the RiverPark Center. PorchFest brought 40 musical acts to 13 front porches on Griffith Avenue in June.Reid's Orchard will end the Apple Festival on its farm this year. But next year, the Daviess County Lions Club will take over and move it to its fairgrounds in Philpot.
Calitri said the Home2 Suites by Hilton is scheduled to open across Second Street from the Owensboro Convention Center in late spring 2024 with its 121 rooms that will need to be filled throughout the year.
The biggest are ROMP, the annual bluegrass festival that brings 20,000 or more fans from around the world to Yellow Creek Park; the International Bar-B-Q Festival, which fills downtown in non-COVID years; Reid's Orchard's Apple Festival, which has attracted more than 20,000 people on an October weekend; Friday After 5, which draws more than 50,000 people on Friday nights during the summer; and the Owensboro Air Show, which draws 60,000 people over a three-day weekend every other year.
12 OUR REGION Saturday, Aug. 27, 2022 DAVIESS
The CVB is also hoping to get the Hemmings Motor News Great Race, which brought 115 vintage vehicles into downtown on a 2,300-mile road rally from San Antonio to Greenville, South Carolina, last year, to return in 2023 or Calitri2024.said there are plans to expand Owensboro's "12 Days of Christmas" celebration this year. And the city recently landed GeoWoodstock XX, the world's largest geocaching festival, which wil be held Memorial Day weekend in 2023.
Calitri said he is working with the Bluegrass Music Hall of Fame & Museum for new events.
Owensboro is bursting with entertainment, festivals Punch
He's hoping to create more events like OMG!con, the anime, cosplay and gaming convention that typically brings around 4,000 people to town eachHe'ssummer.talking about things like a Lego convention, a G.I. Joe toy expo and an arcade convention.
BY KEITH LAWRENCE MESSENGER-INQUIRER M ark Calitri, president of the Owensboro-Daviess County Convention & Visitors Bureau, says the key to Owensboro tourism is events that bring people to town.From 1989 to 2014, Owensboro branded itself as "Kentucky's Festival City."Ithasn't used that brand for eight years, but there are still a lot of festivals here — and more coming.
ROMPperformsBrothersduringthe19thannualFestatYel-lowCreekPark.
OUR REGION Saturday, Aug. 27, 2022 13 No wA cce pting Al lP ati en ts! (270)240 -2129 3110 Fair view Drive AdvancedCardiologyof Owensboro.com Than kYou Ow en sb or o Fo rYou rCon fide nc e DR. ROSHAN MATHEW Cell Phone Protection from achecking account!* Open a$MART Checking account todayfor money-saving benefits. Receiveupto$600 per claim ($1,200 per year)ifyour cell phone is broken or stolen! To be eligible,pay your cell phone bill through your $MARTor$MARTwith Interest Checking account. Thereisa$50 co-paymentper claim. *Subject to termsand conditions.Insuranceproductsare notadeposit,not insured by the FDIC,not insuredby anyfederal government agency, and notguaranteed by the bank. Our mobile solutions arefree, butstandard ratesand fees from your wireless carrier mayapply 313FredericaStreet•3560FredericaStreet 3264 Highway54| Owensboro, KY (270)688-8878 • germanamerican.com
BY JAMES MAYSE MESSENGER-INQUIRER T he widening of Kentucky 54 east from U.S. 60 has been a goal for Daviess County officials for years. In 2020, in a list of priority projects ranked by Organization,MetropolitanOwensboro-DaviesstheCountyPlanningtheKentucky 54 project was the top priority. The widening project also received the support of the Kentucky Transportation Cabinet, making it the top Daviess County road project in former Gov. Matt Bevin's Strategic Highway Investment Formula for Tomorrow plan. When the project was included in the General Assembly's six-year road plan earlier this year, the construction countdown began.Keirsten Jaggers, public information officer for the state Highway Department's Madisonville office, said the work is still scheduled to begin on Kentucky 54 this fall. The project is currently in the utilities phase, where utility lines are relocated out of the work zone, Jaggers said in an August interview.TheKentucky 54 project would widen the roadway through the commercial district all the way to Jack Hinton Road. The project will consist of four segments and, depending on the traffic count, could involve the addition of through lanes, adding turning lanes, widening lanes and adding shoulders — basically upgrades across the board to address the growth of the area, officials saidThepreviously.goalofthe widening project is to "improve vehicle movement" by reducing traffic congestion, JaggersTheresaid.are a lot of vehicles moving along Kentucky 54, as the area continues to be the city's fastest growing retail center. According to the state Transportation Cabinet's traffic statistics, approximately 32,600 vehicles drove daily on Kentucky 54 between U.S. 60 and Fairview Drive in 2018, the last year for which data is available. That number will have grown since then, as major new amenities opened or relocated to Kentucky 54. The opening of the new Daviess County Middle School in the area will only increase traffic. The project is being done in segments, with the first segment extending from U.S. 60 to Bold Forbes Way. The first segment will go through the heart of the development area, which will likely cause further traffic headaches on a stretch that is already frustrating during peak hours. Construction cost of Segment One is $15.5 million dollars.
The fourth segment, which stretches to Jack Hinton Road, will cost an estimated $19.9 million. All of the costs include securing right-of-way and the cost of moving utilities.
Construction on Kentucky 54 widening to begin in the fall
Heavy tra c moves along Kentucky 54 in Owensboro.
The future segments will also be costly. The second segment, which stretches from Bold Forbes Way to Kentucky 1456, will cost $12.6 million, and Segment 3 to Countryside Drive is projected to cost $12.9 million.
Some work has already been done to alleviate the expected traffic snarls the construction will bring. In late July, officials heralded the opening of the expanded Fairview Drive.
The 2,600-foot expansion, stretching from the rear side of The Downs subdivision to the intersection of Kentucky 603 (Pleasant Valley Road) and Hayden Road, began in late September 2020. The roadway is expected to tak some traffic off Kentucky 54 when the widening project gets underway, officials saidDespitepreviously.improvements to Fairview Drive, people should expect delays when traveling in the area, Jaggers said. "It will take people a little while to realize they have to leave early" and given themselves more travel time along the roadway, Jaggers said in an interview earlier this year. "It's frustrating, but there's only one way to build a road."
Alan Warren, awarren@messenger-inquirer.com
14 OUR REGION Saturday, Aug. 27, 2022 DAVIESS
Department,offiinformationPubliccer,stateHighwayMadisonvilleoffice
KeirstenJaggers
OUR REGION Saturday, Aug. 27, 2022 15 DAVIESS Where: Through the heart of developmentthearea Construction cost: $15.5 million dollars COST BREAKDOWN: The Four Segments of Kentucky 54 Widening SEGMENT 1 Where: Stretches from Bold Forbes Way to Kentucky 1456 Construction cost: $12.6 million SEGMENT 2 Where: Stretches to Countryside Drive Construction cost: $12.9 (projected)million SEGMENT 3 Where: Stretches to Jack Hinton Road Construction cost: $19.9 (estimated)million SEGMENT 4 All of the costs include securing right-of-way and the cost of moving utilities.
16 OUR REGION Saturday, Aug. 27, 2022 We have a large selection of inventor y in stock. Purchase Today & Take It Home Today! READERS' CHOICEWINNER MESSENGER INQUIRER 2022 OWENSBORO Corner of J.R. Miller & Salem 270-684-6206 www.carpetsunl.com EVANSVILLE 4200 E. Morgan Ave. (812) 303-9151 BECAUSE AC CIDENTS HAPPEN .
OUR REGION Saturday, Aug. 27, 2022 17 Owensboro Nathan Baer 1401 C Spring Bank Dr Ste 201 270-926-3626 Tycen R Brock 2107 Frederica St 270-926-7454 Rusty Bur ton, AAMS® 2816 Veach Rd Bldg 1 Suite 102 270-926-9700 Robynn J Clark, AAMS® 4921 Goetz Dr Suite 6 270-240-2968 Dathan R Deisher 2806 New Har tford Rd 270-684-9738 Kenneth H Ehlschide Jr 2200 E Parrish Ave Bldg C Ll109 270-685-5144 Katie Kolonich, AAMS® 3811 Highway 54 Suite 104 270-684-2316 Ed Krahwinkel 207 Phillips Cour t 270-684-5722 Cameron Quisenberry 3310 Professional Park Ste 102 270-215-2433 David W Renshaw, AAMS® 1115 Tamarack Suite 900 270-684-4150 Corbin Wilson 2900 Veach Rd Ste 1 270-926-9575 Kevin J Young 1605 Scherm Rd Suite 2 270-926-9516 270-926-7373 See the savings in your monthly energy costs! ROOFING, SIDING, WINDOWS &SUNROOMS Double Pane or Triple Pane Energy Efficient High Performance Glass OurWindows Payfor Themselves profinishremodeling.com Locally Owned and Licensed-36 Years Pro Finish Remodeling &Sunrooms MESSENGER INQUIRER READERS'PLATINUMCHOICE 2020

18 OUR REGION Saturday, Aug. 27, 2022 WE LOVE STORIES. LET US TELL YOURS. SEND YOUR STORY IDEAS TO: NEWS@MESSENGER-INQUIRER.COM 4550 HW Y5 4E |O we ns bor o, KY 270- 926-023 5 www.t ap pmo to rs .c om
RiverValley Behavioral Health seeks to destigmatize mental health
provided AUTO-HOME-FARM-BUSINESS LIFE-HEALTH 724 Time Dr.• Owensboro, KY 270-691-9100 www.joneswoolfolkins.com JONES INSURANCE AGENCY AUTO | HOME | FARM BUSINESS | LIFE
In terms of what's next, Figueroa said, "I see growth; I see a more vital community and a community that comes together to be a bridge to health."
Photo
OUR REGION Saturday, Aug. 27, 2022 19 DAVIESS
RVBH also serves as a regional call center for the recently announced 988 Suicide and Crisis Lifeline. "Two weeks after launch, calls almost doubled," Figueroa said. "Majority for anxiety. We saw more youngsters reaching out for services."Laterthis year, a community center will open in downtown Owensboro's The Crowne. The center will offer a wellness library of resources for different ages. "They'll have access to books they can borrow. Teachers can come to look at curriculum that can apply to their areas. There are resources that can help with families and relationships," Figueroa said. The location is "iconic," according to Figueroa, and convenient — perfectly placed across the street from the judicial center. Staff members specialize in prevention, therapy and wellness.Eventually, Figueroa said, she hopes to have DUI classes and suicide prevention programs thereFigueroatoo. credits RVBH's success to its collaborators.
RVBH continues to search for funding to expand services and create new opportunities.
BY SYDNEY O'HEARN MESSENGER-INQUIRER R iverValley Behavioral Health is on a mission. "We want to normalize mental health," said president and CEO Dr. Wanda Figueroa-Peralta in June.With facilities in Daviess, Ohio, Hancock, Henderson, Union and Webster counties, RVBH envisions accessible mental and behavioral health services for all ages.And, Dr. Figueroa said, "When the doors are closed, we're still working on mental health." RVBH is able to do this thanks to a mobile crisis unit, something that's "very unique in this state," Fiqueroa said. According to the RVBH website, the Mobile Crisis Team includes a highly-trained team of clinicians, case managers and peer support professionals that can assess, triage and provide emergency services for all ages.
Christie Netherton assists with a back-toschool program sponsored by
"We are very fortunate in our community, that it's a caring community," she said. "We have a good relationship with law enforcement, businesses, schools, faith-based organization and other providers."Thatrelationship comes in many forms, one of which involves training and conferences offered to schools, law enforcement and organizations in the counties RVBH serves. It recently offered training to all Owensboro Public Schools staff and participated in a mental health summit for Daviess County PublicRVBHSchools.participate in back-to-school events in Daviess and surrounding counties, like the July Stuff the Bus event in parternship with DCPS, OPS and the Family Resource and Youth Service Center. And, Figueroa said, "We have a series of training at Hospice every month, until we train all of their staff."
Beverly'sBehavioralRiverValleyHealthinparternshipwithHeartySlice.
"I think that's something we have to continue, putting that message out there," Figueroa said of the mission to normalize mental health. "That's the core of health, in general."
20 OUR REGION Saturday, Aug. 27, 2022 Daviess County Parks & Receation • 221 Allen Street • 270-685-6142 • www.daviessky.org Yellow Creek Park 5710 KY Hwy 144 Daviess Co. Gun Club 7740 KY 2830, Maceo, KY 42355 Horse Fork Creek Park 3005 Fair view Drive Panther Creek Park 5160 Wayne Bridge Road MISS ONE OF OUR SPECIAL PUBLICATIONS? Visit our archive at messenger-inquirer.com/special_sections DON'T MISS OUT

OUR REGION Saturday, Aug. 27, 2022 21 RiverValley Be havioral Heal th is th e Commonweal th's designated regional Communit yM ental HealthCenter.We provid eawid erange of behavioralhealth services to communit ym embersofall ag es ac ross seve nWes te rn Ke ntuc ky counties Rive rValleyBehavioralHealthc urre ntly host sover 27 progra ms that includ ein- pa tient andoutpa tient services forindividualsa nd fa miliesimpac tedby mental heal th issu es,alcohol anddrugaddictions, andd evelopm ental disa bilities. Your First Choice forBehaviora lSer vices 1100 Walnu tSt. |O we nsboro, KY 270.689.6500 |w ww.r vbh.com READERS'PLATINUMCHOICE MESSENGER-INQUIRER 2021 2022
22 OUR REGION Saturday, Aug. 27, 2022 HANCOCK
"There's a group that does a car show up here. That's always the third Saturday in October," said Crystal Young, office manager for Hancock County.
"It's fascinating to me when people have never heard of the park, and then they come up and see it," Young said. "The reaction to how beautiful it is makes you smile."
Park visitors, from left, Juniper, Olive and Ezra search for minnows in the lake at Vastwood Park.
BY SYDNEY O'HEARN MESSENGER-INQUIRER
The hotter season also allows for swimming in the large lake area, as well as free fishing. "Now that the lake's reopened, more people are coming out, " Young said. The lake was closed to the public for "about six years." The lake area has several grills and picnic tables, creating a perfect atmosphere for a family excursion."Wesee lots of families," said Mary Hodge, beach supervisor. "They can come out to swim, use the picnic tables and charcoal grills. They spend the whole day out here. For most families, it ends up costing around $10." Public bathrooms are in the beach house, which has a room that can be rented. "It's rented out every weekend, mostly for family reunions, but of course the bathrooms remain open to anyone."Forthose who want more than one day, campgrounds are available at $8 a night for tents or $16 for electrical hookups — and there's a 24-hour bathhouse. According to Hancock County's website, there are 21 campsites with water and electricity and a dump station located by the bath house. Young says the camper sites tend to stay booked up. And for good reason. "It's a beautiful park," Hodge said, applauding the care that the county puts into the upkeep of the park. She smiles, in particular, when discussing the recently paved walking trail. "It goes around the full perimeter of the lake," Hodge said, "and they're working on getting lighting for all of it." The cross country teams use the walking trail for meets, said Young, and the high school tennis team "comes out here for the courts."Thepark is open year-round, with the exception of the camping area, which is closed November through March.
Vastwood Park a community hub for sports, families
The Hwy 60 Yard Sale — which runs 200 miles through eight counties — comes through the park each year, as well, and there's a Trail of Treats each Halloween that local businesses support.Hancock County High School hosts all of its softball and baseball games at the park's regulation baseball and softball fields."The Little League fields are used Monday through Friday," except Wednesday, according to Young.Summer brings one of the most popular park events — the annual Fourth of July celebration.
Photo by Sydney O'Hearn
If you didn't know to look for it, you might miss the sign marking Vastwood Park's entrance on Highway 60. But the residents of Hancock County know exactly where it is.
Tucked between Hawesville and Lewsiport, Vastwood Park is a community staple for year-round activities.Thelarge lot upon entering the grounds off Hwy. 60 is perfect for community events and can easily accommodate large crowds.
OUR REGION Saturday, Aug. 27, 2022 23 HANCOCK The paved walking trail at perimterParkVastwoodspanstheofthelake,windingthroughcampgroundsandwoodedareas. Photo by Sydney O'Hearn Hancock County Schools Focused on the Success of EVERYCHILD Hancock County HIGH SCHOOL 80 ST RT 271S Lewisport, KY 42351 Phone (270)927-6953 GinGer estes Principal Hancock County MIDDLE SCHOOL 100 ST RT 271S Lewisport, KY 42351 Phone (270)927-6712 traci sanders Principal North Hancock ELEMENTARY SCHOOL 330 Frank Luttrell Rd Lewisport, KY 42351 Phone (270)927-7900 Kelly Moore Principal South Hancock ELEMENTARY SCHOOL 8631 St Rt 69 Hawesville KY 42348 Phone (270)927-6762 Jennifer Howe Principal HANCOCK COUNTY BOARD OF EDUCATION 83 St Rt 3543 Hawesville, KY 42348 Phone (270)927-6914 robby asberry, Superintendent www.h cplky.o rg Mo nday,Wed ne sday &Fri day: 9am -5pm Tu es day& Thur sday:9 am-7pm Satu rday: 9a m-1p m Sunday:Clo se d Monday,Wedne sday &Fri day: 9a m- 5p m Tu es day& Thur sday:9 am-7p m Sa turday: 9a m-1p m Sunday:C lo se d
24 OUR REGION Saturday, Aug. 27, 2022 HANCOCK
Michael Badgett, the company's vice president, said Hancock County has been using an outdated analog radio system consisting of VHF, which peaks at 300 megahertz.Badgettsaid a digital 800 megahertz P25 trunk network will be installed at six sites around the county that will give police, fire and ambulance services the interoperable coverage they need.
BY DON WILKINS MESSENGER-INQUIRER H
ancock Fiscal Court and Hancock County Public Schools have partnered on a major communications project that will come at a cost of $3.2 million. Judge-Executive Johnny Roberts said the upgrade is overdue and that it will dramatically enhance the ability for emergency personnel to communicate throughout the county."We have some areas we're trying to clean up," Roberts said. "So when you have protective and emergency services, they need to be able to communicate in all areas of our Hancockcounty."Fiscal Court will be using $1.7 million in American Rescue Plan Act funds along with another $937,000 in general fund money.The difference — $563,000 — will come from the Hancock County schoolBothdistrict.thecounty and the school district have approved the funding.
Hancock spending $3.2M to upgrade emergency communications
RiverValley is a member of MHCA, an alliance of select organizations that provide behavioral and/or related services. We currently host over 27 programs that include inpatient and outpatient services for families impacted by mental health, alcohol and drug addictions and developmental abilities.
The judge's main thing was that (Hancock County) had been without (good communication) for a long time. Yes, we probably could have found something cheaper that would have fixed the problem but they really wanted to move Hancock County to what everyone is doing — pull them up to 2022 and give them something they can growBadgetton." said the old system will be totally replaced, and the P25
NEW CLINIC! Hancock County 1210 4th Lewisport,St.KY 42351
"It's basically the premier government P25 public safety platform," Badgett said. "…
The project is now in the hands of B&E Electronics Inc., based out of Jackson, Tennessee.
OUR REGION Saturday, Aug. 27, 2022 25 HANCOCK system is meant to last into the future."These particular style platforms are systems that you really keep for decades," Badgett said. "You just upgrade them or add to them or repair them. But they're never going to have to start over again, which is nice." The system will be installed on buildings, towers and water tanks that will make up the six sites. One of those will be at Hancock County High School. Badgett said ensuring communication within all of its schools and with emergency personnel was a priority for HCPS. "Obviously, school security is pretty paramount right now," Badgett said. "…It's going to make it to where any law enforcement officer, first responder, SRO that may be in the building or anywhere on that campus will have 100% communication."Badgettadded that it will also aid the school buses that travel in more rural areas of the county. "They will also have countywide coverage," he said. B&E Electronics Inc. will be installing equipment made by Tait Communications, based in Houston.Thetarget completion date for the project is June 30, 2023. When the system becomes fully operational, Roberts said it will be a game"Whenchanger.someone makes a call to 911 and dispatch sends an ambulance out, we want to make sure there's clear and consistent communications the whole time," he said. "…I feel good about it because there's nothing more important than when you call 911." Proudly serving the Hancock County and sur rounding areas since 1985. 123 Eastwind Ct. Hawesville, KY 42348 (270) 927-8700 Dr. Rosemar y Emmick Dr. Mary Beth Emmick Morris Dr. Aubrey Harlan
BY KEN SILVA MESSENGER-INQUIRER T he last couple years have been rough for Hancock County's economy, starting with the COVID-19 pandemic and punctuated by the June announcement that the Century Aluminum plant would be idled. But that hasn't dampened the spirits of Tina Snyder, who took the helm as executive director of the Hancock County Chamber of Commerce on June 1. "In the past month, we've gained five new businesses," Snyder said in an optimistic tone. "I think we're growing in spurts."Snyderand new Chamber President Chelsea Boling are aiming to bring some fresh faces into the fold with an "auxiliary group" that will supplement the organization's board of "Whendirectors.you'rein a small community, nine times out of 10, if you're in one committee then you're in four. You'll see the same faces in all the committees. That's just the way things work," Snyder explained. "So, we discussed reaching out and pulling in some people that maybe aren't as involved and pulling them in to get with us. Because everyone has ideas, and everyone has pros and cons that they can add to the pie." Along with bringing in fresh faces, the beginning of Snyder's tenure has her looking to reengage businesses that have fallen behind on paying dues amidst the COVID-19 pandemic and ensuing government lockdown orders.
messenger-inquirer.comIN PRINT & ONLINEMessenger-InquIrer
245 4th Street • Lewisport, Ky (270) 295-3742 DINE IN, CARRY OUT, AND CATERING AVAILABLE!
"I believe we have over 70 chamber members, and I say I believe that because we had a little change in leadership, and then the pandemic put a wrench in a lot of plans. And so, some were hesitant to send in dues. I think there just needs to be checks and balances with that system," she said. "We just need to double-check with everybody and tell them, 'We just wanted to check base and make sure you got your letter about your dues, and see if you have any questions,' — just to kind of fine tune that Meanwhile,process."Snyder is also concentrated on organizing the Chamber's usual slate of events. She hit the ground running in June with the organization's annual dinner, and it had U.S. Rep. Brett Guthrie speak at a Chamber breakfast on Aug. 9. One of the newer Chamber initiatives is its "market day" events, where small businesses from around the community gather in one area to sell goods and services. The first of these events took place in November 2021 at the Lewisport Lions Community Center, and Snyder said the next one should be around the start of fall. All this and more is making plenty of work for Snyder, who is also director of the Hancock County Public Library. But being born and raised in Hancock County gives her extra motivation to make sure the community grows and thrives, she said. "I've been here my entire life," she said. "I have an interest in seeing our county continue to have improvements and move forward."
Tina Snyder executive director, HancockChamberCountyofCommerce
New leader has big plans for Chamber of Commerce
26 OUR REGION Saturday, Aug. 27, 2022 HANCOCK
"(The new businesses) cover a wide (range) from retail to restaurants," Judge-Executive Curtis Dame said. "I think it highlights the need that the general public has or the want to have services like that."
BY FREDDIE BOURNE MESSENGER-INQUIRER W
OUR REGION Saturday, Aug. 27, 2022 27 MCLEAN
"It seems like people have been moving out of the cities and start new businesses here," he said.However, Dame said continued success of these entities will in part rely on public support both "in the long- and short-term" and feels that McLean County is a good place for a small business to thrive."We're lucky to have two roads that are very high traveled, with the most being (Kentucky Highway) 431 (that) averages anywhere between 5,200 to 7,100 cars a day," he said. "Main Street (in Calhoun) sees about 5,600 cars."If our businesses are located on these main thoroughfares, you get the advantage of window shopping — not only by walking by the facility but by driving by it also."Dame said that getting a business started here can prove to be a little easier.
Photo by Freddie Bourne
to GRADD's website, the Revolving Loan Fund (RLF) was established to develop and assist in financial packages for companies in the industrial, commercial, agricultural and service sectors. It is designed to have an impact on the economic growth of the region. Funding is available to small businesses for start-ups or expansions, with loans being able to help with the purchase of
"Just to be as simplistic as possible, you don't have the overregulation here that you necessarily have everywhere else," he said. "We do have a surplus of vacant buildings. It depends on whether or not that individual business can afford whatever the rent may be or the cost to rehabilitate the facilities; but our downtowns do have vacantDamefacilities."saidthat part of the process is having the facility match up with the size of the potential business that is coming in. Still, Dame hopes that community members will take advantage of services to help those that want to begin their own businesses, such as the Revolving Loan Fund (RLF) through the Green River Area Development District, under the pretense that the business will be physically located and operate in theAccordingcounty.
hile historically known as an agricultural hub in the commonwealth, McLean County has seen an increase in the number of small businesses blooming throughout its Incommunities.2022,Calhoun saw the opening of two restaurants — Sammy Jean's Café & Catering and Mi Pueblito in February and March, respectively. Livermore saw the grand opening of RiverTown Market, a Kentucky Proud product entity that has become part of the city's recent status as a Kentucky Trail Town through the Kentucky Department of Tourism, in April. And in the first week of August, the former NAPA Auto Parts facility at 631 Henton St. in Livermore became the new home for Lanes Raceway — a slot car racing spot that includes pinball and pool — that's just minutes down the road from the BigOStop Smoke Shop, which opened in the previous Tobacco Shack store in February.Otherbusinesses are run from the comfort of home. Rumsey resident Morgan Carroll operates her jewelry business Carroll Trading Co. from home, and Sacramento couple Chelsea and Stephen Edmonds produce their custom-made wares for West KY Slayor Customs, LLC from a large detached garage.
Dame observes that he saw a number of these entities increase after the height of the coronavirus pandemic.
Ashley Kobb, left, employee at Sammy Jean's Café and Catering in Calhoun, and thefrontbehindCafé,SammyownerAppleton,SamanthaofJean'sstandthecounterofeatery.
Small businesses see big boom throughout McLean
"The key thing is that it will serve two purposes — access to capital, but throughout this process, we will help the business develop a business plan," he said. "...We want these investments to succeed, and that's what we want here. I think we can continue to be a pro-business environment and provide resources such as the Revolving Loan Fund, we will see these number of businesses continue to grow." Dame said that they have been trying to work with individuals to take advantage of potential opportunities and other entities, such as the Chamber of Commerce assisting with building a network of resources to promote businesses in the area."If people know that a business is here and they provide a certain service, McLean Countians tend to have the opinion that they want to support local, within reason," he said. Dame has a positive outlook on the overall growth in businesses and hopes that the continued trajectory will lead to a long-term goal of an economic development corporation in the county that will primarily focus on providing resources for future start-ups."That's where I want us to be in the next four years," he said.
28 OUR REGION Saturday, Aug. 27, 2022 MCLEAN machinery, equipment, working capital and additional industrial, commercial or tourism enterprise development.Fundscan range from $5,000 to $250,000. The program has a zero-percent interest rate for the first year, repayment terms for from five to 15 years and reduced collateral and equity injection.
Be Responsible, Don't Drink and Drive 5694 St. Rt. 1046 • Calhoun, KY 270-273-3800 HOURS: Mon.-Fri. 8 a.m.-5 p.m. Your First Choice, First Thought for Behavioral Health Services OutpatientMental Health &Substance Abuse Treatment •Medication Evaluationand Management• Medication-Assisted Treatment •Regional Chemical Dependency Program •Children'sPsychiatric Hospital •Crisis Stabilization Unit •Mobile Crisis Team •Case Management CigarComplexFactory 1100 Walnut Street Owensboro, KY 42301 RVBHHospitalChildren's 1000 Industrial Drive Owensboro, KY 42301 Crisis StabilizationUnit Cigar Factory Complex 1100 Walnut Street Owensboro, KY 42301 12292 HWY. 81 S. SACRAMENTO, KY 42372 US 270-736-2678 Taking Great Service to the NEXT LEVEL Friendly, helpful advice | Guaranteed quality on every product we sell Easy returns & exchanges | Competitive prices every day In-store demos & workshops | Delivery service & contractor accounts available Stop in today and let us help make your next project a success! building supplies • tools & hardware • plumbing & electrical • RV accessories • keys & locks • window & screen repair Store Hours | Mon. Fri. 7 a.m. 5 p.m. | Sat. 8 a.m. 2 p.m. NEED CHILD SUPPORT? "Every child deserves support from both parents" Call 270-273-5610 McLean County Child Support Division Courthouse 2nd Floor • P.O. Box 262 • Calhoun, KY 42327 DONNA DANT - McLean County Attor ney Mary Cheatham and Tammy Willoughby, Caseworkers Lori Hunt, Administrative Assistant Phone: (270) 273-3528 / Fax: (270) 273-9967
OUR REGION Saturday, Aug. 27, 2022 29 Locally Owned and Operated 1219 6 State Route 81 • Sacramento, KY 42372 Phone: 270-73 6-2371 Quality Meat Cut Fr esh CA MRON 'S FOODLINE R 270-736-2212 Dana Mason, Local Finance Officer Jody Edmonds, Occupa tional License Fee Administra tor Wendy Clark, Judge/Executive Assistant/Fiscal Court Clerk Belinda Stirsman, County Treasurer #McLeanCountyCan Curtis Dame McLean County Judge Executive 116 E. 2nd Street Liver more, KY 270-278-9184 McLean County Public Library We Family programs, school programs, Lil' Bookwor ms Stor y Time, Magic Tree House Club, Senior Bingo, Family Bingo, and so much more. Stop by and check us out. We offer programming for all ages.
Photo by Freddie Bourne Hwy. 81N, Calhoun • 270-273-5122 Workman's Compensation, Auto Accidents, Health Insurance Accepted. Spinal Manipulation, X-Rays, Neurological & Orthopedic Examinations, Lab Ser vices, Orthopedic Supports
MC LE AN COUNTY CLER K, C ar ol Ea t on
30 OUR REGION Saturday, Aug. 27, 2022 MCLEAN
BY FREDDIE BOURNE MESSENGER-INQUIRER W hile Myer Creek Park saw an opening of sorts almost 20 years ago, the 218-acre facility that is jointly owned by McLean County Fiscal Court and the city of Calhoun has been seeing more attendance and foot traffic in recentKnownyears.as one of the larger county and city parks in Kentucky, the facility has been able to attract people from both McLean and surrounding counties with events such as the annual Harvest Day and county Ag Fair, along with offering camping and lodging services, sporting events and availability for rentals.Improvements have been underway at the park this year, according to Bruce Cabbage, chairman of the park board, with
Board works to bring 'more activity' to Myer Creek Park Karesa Hagan, left, her son Briggs, and Megan Woosley, both of Beech Grove walk the trails at Myer Creek Park in Calhoun.
Other plans on the docket include adding mapping and signage of the trails on the property using funds raised by a 5K organized by resident Megan Woosley and in partnership with the Green River Area Development District.
The park is looking to see some infrastructure changes and improvements on the horizon. One of those projects is an upgrade to the park's sewage and water system through a $177,900 grant from the Land and Water Conservation Fund (LWCF) through the Department for Local Government (DLG) under the Office of the Governor, which Campbell said is "in the works."
OUR REGION Saturday, Aug. 27, 2022 31 MCLEAN the installation of new signage for rules and regulations.
Photo by Freddie Bourne
— Bruce Cabbage chairman of the park board Main St. •Sacramento, KY 42372
Hours: Mon.-Fri. 7:30-5:00 •Sat. 7:30-12 Noon Nearly61YE AR S Serving McLean CO UN TY270-736-2254 2 Ma di son, El iz abet h, Tr ac y, Je nn ifer, Ta ny a, Ashley and Di ane Health, Function, Beauty
Campbell has been pleased with the number of people using the park for a variety of activities including fishing, picnic andStill,walking.Cabbage and Campbell said while people are becoming more familiar with the park, there are still some who are not aware of it. "Even though they might come to the fair events, they don't know what else happens up there …" Cabbage said. "One of the reasons why it's not as well-known … is that it's a vast area," Campbell said. "Instead of people going by and seeing a playground or going by and seeing a ball field, they drive by and see this vast area, and if we can't get them to go through it, it's not apparent to them …."
"In the last five years, it's really come a long way," Cabbage said.
"One of the reasons why it's not well-knownas … is that it's a vast area."
Cabbage said camping has increased the past two years and hopes the grant will help with seeing "more activity" in the coming years, such as the inclusion of more activities like the mud bogs and tractor pulls that proved popular at the Ag Fair in July — totaling $5,400 and $4,500 in gate fees,Long-termrespectively.goals for the park include an outdoor amphitheater to draw in larger acts and audience participation, a possibility of adding a ball field and expanding the current disc golf area. There are also discussions about building a small water park facility. But Cabbage is happy with the progress that has been made thus far and content with the park's current status.
675
Joy Campbell, park board member and city appointee for Calhoun, said much of the park's success to partnerships that have formed throughout the years, including the local tractor pullers association, the national archery tour R100 that uses the facility every year, the McLean County Cooperative Extension Office and county 4-H program — which has facilities on the grounds that Campbell said have been rented out for receptions and weddings. "(The) board … can oversee what happens and want things to go according to a plan, but it couldn't happen without these partnerships," she said. "It's just wonderful."
The grant will include new year-round heated restroom facilities and inclusive, wheelchair and handicap-accessible playground equipment per American Disability Acts (ADA) standards to provide more recreational opportunities.
The park also offers covered shelter rentals along with RV and camping for minimal fees — and the latter has seen an uptick. "In the last two months, I've turned over $1,000 in camping fees," said Bob Guenthner, park administrator."Itwasover $6,000 last year fiscally," Cabbage said.
New signage replaced existing signage at Myer Creek Park, which was one of the many improvements and projects made throughout 2021.
McLean County JudgeExecutive Curtis Dame said that the month of July saw currentlyHVACinstallation,plumbingprogress""significantwithfinalanddrywallwiththeroughinperiodinprogress.
32 OUR REGION Saturday, Aug. 27, 2022 MCLEAN
A
fter close to two years of planning and postponements, McLean County's digital works facility has been seeing movement with hopes of moving forward with a grand opening by the end of the year.
BY FREDDIE BOURNE MESSENGER-INQUIRER
"The whole premise of this project … is to build a training facility to train individuals in the digital realm; to be customer service representatives for online providers and platforms," Judge-Executive Curtis Dame said. "Some examples of that might be Amazon or Disney, maybe AT&T." The facility is being funded in part by a $99,000 grant the county received from the U.S. Department of Agriculture's Rural Development in 2020.RBS Design Group in Owensboro has been hired as the architect for the facility and is also overseeing the design of the McLean County Home Place, the senior services center that is being rebuilt in its original location at 875 Walnut St. in Calhoun after burning down in December 2020.
Le t us cr ea te you an AM AZING t-shir t! Spor ts, Clubs, Band, School Spirit, Boos ters and Ac tivity Fundraisers Creating your t-shir t is our mission!
The construction contractors Lanham Brothers were selected to break ground on the project in January and have been given 155 days to complete the project, which Dame said they are within the time frame as they are anticipated to complete the scope of work by Aug. 31.
Digital works facility sees movement
Dame said that the month of July saw "significant progress" with final plumbing and drywall installation, with the HVAC rough-in period in progress.Otherplans moving forward include replacing the roofing of the facility, which has experienced leaks recently and affects both the digital works facility and Health First Community Health Center to the left of the Chamber of Commerce. Dame praised RBS' efforts on the project, especially considering hurdles they have gone through in the past few years."They've done a fantastic job," he said. "I think both of these jobs have been made a little more complex with the economic environment of COVID, the issues with logistics on getting parts and supplies, and obviously the significant price increases that we've seen."Dame said the facility will see traction when there is an upgrade to the local high-speedprojectConexonpartneringonannouncementwith"willwhichaccessibility,fiber-to-the-homeinternetbroadbandandDamesaidhappen"Kenegy'sAug.9thatit'swithonamajortoprovideinternet
to about 49,000 consumers across 14 counties, including McLean County.
As of Aug. 10, the facility has seen movement with the installation of two "plumbing code compliant" bathroom units being inspected, which were originally not part of the facility, before installing the physical infrastructure, while sets of commercial glass storefronts with doors and windows have been installed inside the loft — dividing up the second floor that was originally completely open.
The digital works facility will be a part of a renovation of the county's Chamber of Commerce's Visitor Center's second-level loft.
"All of that is tied together with, what I see, is a long term solution to providing employment opportunities for individuals that won't have to physically leave the county," Dame said. "They can work from home, provided that they have good internet service."Dame is looking forward to being able to make facility a part of the county."What I've been told from individuals that have seen it, they are very excited," Dame said. "Until you see the culmination of work and all the works and the plans, I think it will bring new light to this facility, and that's the overall plan too. The county owns this facility, (and) rather than just have it sit vacant, let's use it."
"I think (the bathrooms) have allowed for havefacility.sessionseparateseparatebutCommercehousethestorefronts)Dametohaveclienteleaccessibilityincreasedforthesoyoudon'ttogodownstairsusetherestroom,"said."(ThewillallowfacilitytobasicallyChamberofmeetingsyoucoulddoatrainingorbreakoutwiththisYoudidn'tthatcapabilitybefore because you had a wide-open space. "You really couldn't accomplish two or three dedicated activities; you can do thatDamenow."said that other accomplishments include completing the rough carpentry, electrical and plumbing work, demolitions of old portions of the facility and plan review.
Vicki Yonts, co-director of Champions alongside Cathy Bethel, director of the county health department, said Champions has been around for some time and has been supported in recent years by the Felix E. Martin Jr. Foundation, where Yonts serves as the director of the foundation's early childhood education program — SOAR. Yonts said it was their third attempt to get the grant and they've been making additional strides to strengthen the program, such as hiring Molly Fauver as DFC project coordinator."Wearevery pleased," Yonts said. "I think we are in our second year of working with the DFC." Yonts said the program meets every month with concerns from citizens discussed by an
BY FREDDIE BOURNE MESSENGER-INQUIRER I n July, it was announced that the Muhlenberg County Health Department in Central City will receive $125,000 for its Champions for a Drug-Free Muhlenberg County program, according to a news release from U.S. Sen Mitch McConnell's office.
Yonts said they survey eighth, 10th and 12th graders every two years to see where they compare to the region and the commonwealth.
Communityofferedwithcertaintoandrinking.andamphetaminemarijuana,vaping,theeducationawarenessincludesandaboutdangersofsmoking,meth-underageTheCYAshaveopportunitybetrainedontopics,trainingbythe
Yonts said recovery is something they want to acknowledge in a positive manner.
"I think that Champions for a Drug-Free Muhlenberg County has empowered recovered addicts by letting them tell their stories," she said. "...They came back from something that could have very well (taken) their life; and that's something to celebrate."Yontssaid that having former addicts share their personal experiences help people understand a more accurate portrayal of the struggles one endures."Itgives hope that you can recover," she said. "And not only are they saying that you can recover but (also guidance on) how you can Regardingrecover."the future of Champions and use for the grant, Yonts looks to push ahead with continuing with curriculum-based programs in the schools, along with hopes of holding assemblies and working on initiatives with the CYAs while also educating families and"Weparents.willbe in the school systems because the Drug Free Community grant is aimed to 12 to 18 year olds …," she said. "We'll be working with these students every way that we possibly can to make them aware of what's out there … and educate (them) as much as possible."Formore information, aDrugFreeMuhlenbergCounty.facebook.com/Championsforvisit
Health department's drug-free program receives grant Topics that the program chooses to focus on stem from the Kentucky Incentive for Prevention (KIP) survey, which is the state's largest source of data related to youth use of alcohol, tobacco and other drugs, along with mental health and safety.
people aware (and) understand the dangers, the less they'll use it; and it does work," she said. "We're seeing that with tobacco use. They've been talking about smoking for how many years now, and we are finally seeing a decrease in some young people (usingTopicsit)."that the program chooses to focus on stem from the Kentucky Incentive for Prevention (KIP) survey, which is the state's largest source of data related to youth use of alcohol, tobacco and other drugs, along with mental health and safety.
There's also a group of high school students, Champions Youth Agents (CYAs), which assist with discussing drug prevention with their peers — which Yonts said is the "No. 1 target." This
moreshownandYontsmakehasworkershealthcareadministrators,officials,upcoalition80-personmadeofparents,lawschoolandmore.Theprogramseemedtoanimpact,said."Wedoknow,researchhasus,thatthethatyoumake
Anti-Drug Coalitions of America (CADCA) to help share what they learned."These (CYAs) help us send the message in the schools," Yonts said. "We do signage, billboards, …magnets; but then we also will bring speakers into the schools to speak about the drug problems and what's going on." One of the main areas of conversation is recovery, which Yonts feels has experienced a recent movement in the county "unlike seen before," especially with the recent opening of facilities such as TrueNorth Treatment Center in Central City.
OUR REGION Saturday, Aug. 27, 2022 33 MUHLENBERG
The funding is through the Office of National Drug Control Policy (ONDCP), which will provide nearly $2.5 million through the Drug-Free Communities (DFC) program to 20 programs throughout Kentucky. The DFC program awards grants to organizations that fight substance abuse among young people to help combat the drug abuse epidemic through prevention, treatment and interdiction.Themission of the Champions for a Drug-Free Muhlenberg County is to reduce substance use among youth by collaborating with community partners to create environmental change.
semester,mostsemestersaid.asuchdifferentcollegetheamountaccommodatebetterthethestudentsschoolhas."Itwillbelikeacafewithstationsasgrab-n-goandhotfoodline,"sheForthefallandpossiblyofthespringbreakfast and lunch will be prepared off-site and brought over in a truck. The meals will be served in a multipurpose room until"Thecompletion.busgarage has been phenomenal, and we couldn't do it without them or the maintenance and technical departments," Cooper said. Cooper said à la carte options will be limited during the time of renovations.MCPSishoping to have the cafeteria completed sometime between January and March of 2023. Work on the cafeteria began in February."Theprevious kitchen was opened first in 1990, and we are going to make it more updated to be able to offer more choices," Cooper said. "It is going to be great, and the kids will love it."
uhlenberg County Public Schools has been making some adjustments in the district amid the 2022-23 academic year.New MCPS superintendent Contessa Orr started her year on July 1, and she swiftly began making plans and coming up with ideas for the new school year.
Schools to see changes in coming year
"I want to start by focusing on aftermightdecidehelpingdevelopmenteconomicandstudentswhattheywanttodograduation."
"I want to start by focusing on economic development and helping students decide what they might want to do after graduation," she said. "I want us to help make them successful in taking those pathways and maybe even bring them back to the county." Orr said she wants to begin looking at what is needed to help students foster different pathways and how to expose them to as many career and
— Contessa Orr, MCPS superintendent A tradit ion of caring since 1909 Dating back to horse draw n ca rri ages Central City
BY KARAH WILSON MESSENGER-INQUIRER M
comingimprovementsfocus."goingorapproachsaid.bestalwaysschool.theyopportunitiescommunitybeforeleavehigh"Mymainfocusistodowhat'sforthekids,"she"SoanytimeIadecisionchange,it'salwaystobewiththatAdditionalaretoMuhlenberg
County High School, including a new cafeteria on theJohorizon.Cooper, food service director for MCPS, said a new Mustang Cafe is in the works to
34 OUR REGION Saturday, Aug. 27, 2022 MUHLENBERG
OUR REGION Saturday, Aug. 27, 2022 35 PR EPLANN ING| AFTERCAR ESERVICES 405HOPK INSV ILLE STREET GR EEN VILLE, KY 42345 270-338-2440 AFTERCAR ESERVICES
Lake Malone considered 'a hidden gem'
Officials say the park attracted 20,000 to 25,000 visitors each year from several states before the "Big Twigs" arrived a year ago. And Newman is hoping they will draw an additional 10,000 visitors a year. She said the park also hosts the annual "Dock Trot," which is scheduled for Sept. 17. It features seven free concerts along the banks of the lake, starting at 2 p.m. and ending with fireworks at 7:30 p.m. Boaters can cruise along to each of the three venues.
BY KEITH LAWRENCE MESSENGER-INQUIRER L
Swimming is allowed from 10 a.m. to 6Thep.m.park is in southern Muhlenberg County, about 70 miles south of Owensboro.
The 55-room Lake Malone Inn, which provided hotel accommodations but was not part of the park, burned in July 2005 and hasn't been rebuilt. It was owned by rock legend Don Everly at the time of the fire. There are 34 primitive sites for tent camping and 25 campsites with electric and water hookups to accommodate recreational vehicles.
520Nor th Main •Greenville, Ky 42345 (270)3 38 -4 331 clarksapplianceandtirecenter.com MON-FRI 8:00 am to 5:00 pm SATURDAY 8:00 am –4:0 0pm Over 49 years of sales and service Ti re s Appl ia nces Automot ive Law n&Gar de n Matt re ss Ga ller y Sout he rn Motion Fu rn it ureGal le ry Traeger, Pitboss & Blackstone Grills LocallyOwned & Operated for 40 Years Fast &f riendly• Free Delivery
36 OUR REGION Saturday, Aug. 27, 2022 MUHLENBERG
A central service building has showers, restrooms and a laundry. The lake has channel catfish, largemouth bass, crappie, bluegill and sunfish.Thepark has three main trails — the two-mile Laurel Trail, the quarter-mile Wildflower Trail and the two-mile Twisted Tree Trail. The park's website says, "These easy-rated hiking trails provide picturesque views of waterfalls and many rock walls, once used as shelters by prehistoric Native Americans."
The 338-acre park sits along a 788-acre lake that was formed by the impoundment of Rocky Creek in 1961. There's a boat dock with 15 slips and a ramp that's open to the public.
ake Malone State Park in Dunmor, which opened 60 years ago this summer, is "a hidden gem," Beth Newman, Muhlenberg County Tourism Commission director, said"Itrecently.isincredibly important to Muhlenberg County," she said. "That's why we spent between $55,000 and $60,000 to bring in the 'Big Twigs'. It brings people to Muhlenberg County from several states." "Big Twigs" is a "family" of 14-foot wood giants that hikers can visit and photograph.There'sBobber Malone, who fishes; Oakley Malone, a hiker; and Happy Malone, a camper. They were created by Steve Brauch of Brainchild Creative in Sevierville, Tennessee.Theproject was funded through a grant from the Felix E. Martin Jr. Foundation, along with donations from Owensboro Health Muhlenberg Community Hospital and Old National Bank.Newman said, "We hope the exhibit is there from here on out and we can build events around it."
Exterior of the new Wells Auxiliary Building on the campus of Ohio County High School.
Photo by Alan Warren, awarren@messenger-inquirer.com
Ohio County High School opening new auxiliary gym
The Ohio County Alternative Learning Program students will also use the gym during the day for their physical education classes."Inthe evening when school is out, we will use the gym for withdesignatedEmbrydancecheerleadersbasketballspacespracticeforourteams,andteams,"said.Thereisalsoaspacewall-to-wallmats for the wrestling team to practice, and it will matcheshostat the gym. Embry said the district also plans on thegymnewbeforegymgamesandbasketballmiddlehostingschoolvolleyballintheportion.Embrysaidtheauxiliarywasbuilt,wrestling team was practicing in a multipurpose room of sorts. "This gives them a much updated and upgraded place for them to practice," he said. "Wrestling could only get two home dates for matches here because our gym was used so much for basketball. This gives them the flexibility to host eight to 10 matches a year instead of traveling all the time." The varsity high school basketball and volleyball games will still be held in the main high school gym.
OUR REGION Saturday, Aug. 27, 2022 37 OHIO
BY KARAH WILSON MESSENGER-INQUIRER O hio County High School is opening a newly-built auxiliary gym to add additional space for teams within the district. OCHS principal Alex Embry said the discussion around the need for an auxiliary gym began six to seven years ago. "We had some other things and other schools in the district that needed more attention at the time, so it got put on the back-burner," he said.Embry said with the current superintendent, Seth Southard, and a focus on making the auxiliary gym happen, the space has been in the works for approximately two-and-a-half years."Last August is when we broke ground and tried to get the ground to pass certification so we could begin building on it, and we're now getting to the point where we're getting ready to use it," Embry said. The auxiliary gym will see several uses. During the day, the building will house JROTC, who will have access to the gym area.
"The first practice window was 3-5 p.m. and the second was from 5-7 p.m. so every night, someone was not getting home until 7:30 or 8 p.m.," Embry said. "Now we can all practice after school — one group in the new gym and one group in the old gym. It will allow for more flexibility."Embrywanted to thank the Ohio County Public Schools board and Southard for their vision and putting the financial backing behind the gym. "A few weeks ago we had a youth basketball camp in the auxiliary gym that couldn't have happened because the high school gym was booked," he said. "I think it's going to make not only our sports teams and athletic clubs better, but it will help the community and give them a place as well."
— Alex Embry OCHS principal
"I think it's going to make not only our sports teams and athletic clubs better, but it will help the community and give them a place as well."
Ohio County Healthcare is a major county employer, and the expansion will greatly increase the hospital's personnel, Johnston said.
In a prepared statement at the time of groundbreaking,the former Ohio County Healthcare CEO Blaine Pieper said: "Replacement of our current surgical department has been a focus of OCH's strategic planning for almost a decade. The funding partnership with the USDA began in earnest in 2019. "While delayed in part due to the COVID pandemic, we are very excited to finally enter the andthebeenprojectas"Equallyphase,"constructionPiepersaid.importantthebuildingitselfhasourfocusonrecruitmentretentionof key surgical specialties. This recruitment has enhanced and grown our surgical services and has driven the need for expanded and additional facilities."Likemany other projects undertaken this year, inflation and the cost of construction materials has had an impact.
Expansion of surgical center important for Ohio County, officials say
"We will be glad when it's done," Johnston said. The work is expected to take 12 to 18 months.
Ohio County Healthcare has 24 local and regional surgeons specializing in bariatrics, ear, nose & throat, ourandpainophthalmology,generalgastroenterology,surgery,gynecology,orthopedics,management,podiatryurology."Withtheexpansionofsurgicalwing,thatwill nearly double out staff" at the hospital, Johnston said.
READERS'PLATINUMCHOICE MESSENGER INQUIRER 2021 Ohio County 1269 Duvall Road Beaver Dam, KY 42320 YourChoiceFirst For Behavioral Health Services 2022 healthcarreCommonwealth'HealthRiverValleyBehavioralisthesdesignatedgionalbehavioraleproviderinWesternKentuckyforover50years.ServingDaviess,Ohio,McLean,Hancock,Webster,UnionandHendersoncounties.
BY JAMES MAYSE MESSENGER-INQUIRER O hio County Healthcare's renovation and creation of a new surgical wing is important for the county, Judge-Executive David Johnston said, both in terms of serving the public and as an employer.Earlier this year, the hospital broke ground on a 27,000square-foot addition that will connect with the existing hospital, which will include a new surgical wing. The new surgical department will include operatingthreerooms, three procedure rooms, a pre-and post-operative care unit and a walkway connecting it to the existing hospital. It also includes a large waiting room and a direct access parking area. The surgical wing was designed by ESa Architectural Group in Nashville. Wehr Construction in Louisville will manage the construction. The new surgical wing will make robotic procedures available in Ohio County, Pieper said. "It's about a $30 million project," Johnston said. Part of the money made available through the Rural Development Office of the U.S. Department of Agriculture will also be used to reduce the hospital's debt.
38 OUR REGION Saturday, Aug. 27, 2022 OHIO
Construction materials have also increased due to supply chainInflationissues.and construction costs "increased (the project) $5 million," Johnston said.
"With expansionthe of our outnearlywing,surgicalthatwilldoublestaff."
— David Johnston, Ohio Judge-ExecutiveCounty
"It's hard to measure it, but they are probably way up there" in terms of paying occupational taxes, Johnston said.Johnson said previously that a goal is to have specialty care so people don't have to travel out of the community.
Photo by Ken Silva
OHIO
"We have some people who will come with their device and sit in the parking lot," said Hancock Public Library Director Tina Snyder. "They don't need to come in and do anything. They'll just sit there and check their email, check their Facebook and download whatever they have to download."Thatcould soon change, thanks to an ambitious project by regional power provider Kenergy and Conexon, an internet provider that specializes in rural areas. Kenergy and Conexon announced Aug. 9 that it was beginning its long-promised initiative to provide high-speed internet to some 49,000 consumers across 14 counties, including Daviess, Hancock, McLean, Muhlenberg and Ohio. That will entail stringing more than 7,000 miles of fiber-optic wire on Kenergy's power poles throughout the region. Such an endeavor would typically take up to 15 years, according to Conexon partner JonathanHowever,Chambers.Chambers said at the Aug. 9 project launch that his company aims to string about 2,000 miles of fiber a year, which is double Conexon's usual rate and quadruple that of many other firms.Chambers said Conexon is aiming to double its output due to the delays in getting the project off the ground. The delays began with a lack of legislative support, according to Kenergy CEO Jeff Hohn. One of the reasons Kenergy partnered with Conexon was its experience in lobbying politicians, Hohn said on Aug. 9. That partnership apparently paid off. In March 2021, the Kentucky state legislature passed House Bill 320, which allowed electric co-ops to enter the broadband industry so long as it doesn't interfere with their main mandate of providing reliable and affordable electricity to their members. But the legislation's passage didn't remove all the legal barriers to Kenergy starting its project. After filing an application in September. 2021 with the state's Public Service Commission to begin the project, an association of investor-owned internet providers objected to the plan. That association — the Kentucky Broadband Kentucky Broadband & Cable Association (KBCA) — argued that its investor-backed members shouldn't have to face "ratepayer-subsidized competition" from nonprofit electric cooperatives such as Kenergy.
State representative Suzanne Miles helped pass legislation to allow electric coops to provide broadband in rural areas. She said the coops now have "no excuses" to deliver high-speed internet to their members.
n Hancock County and other rural areas, many residents must turn to places such as public libraries for their high-speed internet needs.
OUR REGION Saturday, Aug. 27, 2022 39
BY KEN SILVA MESSENGER-INQUIRER I
Kenergy and Conexon promise high-speed wifi throughout region
"I'm not telling the incumbents where we're coming, other than to say we're coming everywhere," Chambers said, projecting that his company will be able to start providing service to the first areas by the end of the year.
After a roughly nine-month dispute, the Public Service Commission green-lit Kenergy's proposal in a July 1 order.But the KBCA pressed further, arguing that the order wasn't clear on whether Kenergy could build out broadband in all areas, or just the ones that are unserved or underserved. The trade association asked the Public Service Commission on Aug. 1 to clarify the issue in a rehearing.ThePublic Service Commission again ruled in Kenergy and Conexon's favor on Aug. 10, denying KCBA's motion for a rehearing. The KBCA still has the option to file for judicial review over the Public Service Commission's decision but hasn't responded to questions about whether it will. Either way, Chambers and Hohn said the legal issues aren't going to stop Conexon and Kenergy from moving full-steam ahead on the project.
40 OUR REGION Saturday, Aug. 27, 2022 WE LOVE STORIES. LET US TELL YOURS. SEND YOUR STORY IDEAS TO: NEWS@MESSENGER-INQUIRER.COM
Advancing Aluminum's Unlimited Potentialin Hancock County and around the Nation Be the MillofChoice Join our team. See our career page at www.commonwealthrolledproducts.com/careers for open positions 1372 Sta te Highway 1957, Lewisport, KY 42351 /270.295.5228 /commonwealthrolledproducts.com
Free Consultations • Call Natali at 270-926-2273 ext. 294 Accepting New Patients Call Today 270-926-2273 (CARE) • 10301 Burlew Blvd. • Owensboro, KY • www.premiermedgrp.com • Adult Primary Care • Endocrinology • Lab & Diagnostic Services • Office Infusion Center • CDL Exams • IV Nutrient Therapy • Clinical Research • Out-Patient Visits • In-Patient Hospital Care • Aesthetics ~ Laser Hair Removal ~ Subnovii Plasma Pen ~ Upneeq ~ Juvederm, Restylane ~ Botox, Dysport ~ Kybella ~ Microneedling ~ Dermaplaning ~ Facials ~ Chemical Peels ~ Skinceuticals, SkinMedica Products MESSENGER INQUIRER READERS' GOLDCHOICE2020