Tobago Properties For Sale Call or WhatsApp (868) 620-4382 / (868) 302-5849 Shazim Ali – Property Developer 5 Bedrooms – Ocean Front TT$2.7m Crown Point 3 Bedroom Condos – TT$1.65m 2 Bedroom Condos – TT$1.35m Shirvan Road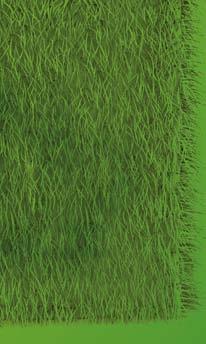 The start of 2023 was exceptional, with the launch of our Welcome Home campaign. Your support has been overwhelming, and we are grateful for the privilege to serve you.
Our sponsorship as the official airline of the Trinidad & Tobago Carnival was a success, and the song "Welcome Home" — sung by international soca stars Machel Montano and Voice with Jamaican reggae star Agent Sasco was a popular refrain. Be sure to look out for Caribbean Airlines at major festivals across the region this year.
Welcome Home at the core has been our clear intention this year to focus on service and consistent attention to passengers.
Caribbean Airlines has the largest network in the region — and we're expanding. We're making it easier for our customers to visit the most popular places, while growing to give travellers access to new places they haven't yet experienced. Our aim is to offer you the widest range of destinations and the most convenient travel options.
As you flip through this issue of Caribbean Beat, you'll come across a beautiful article by Cari — our resident