Marine Léauté
3D Artist
bonjour@marineleaute.com
(+33) 06.78.66.12.68
3D Illustrations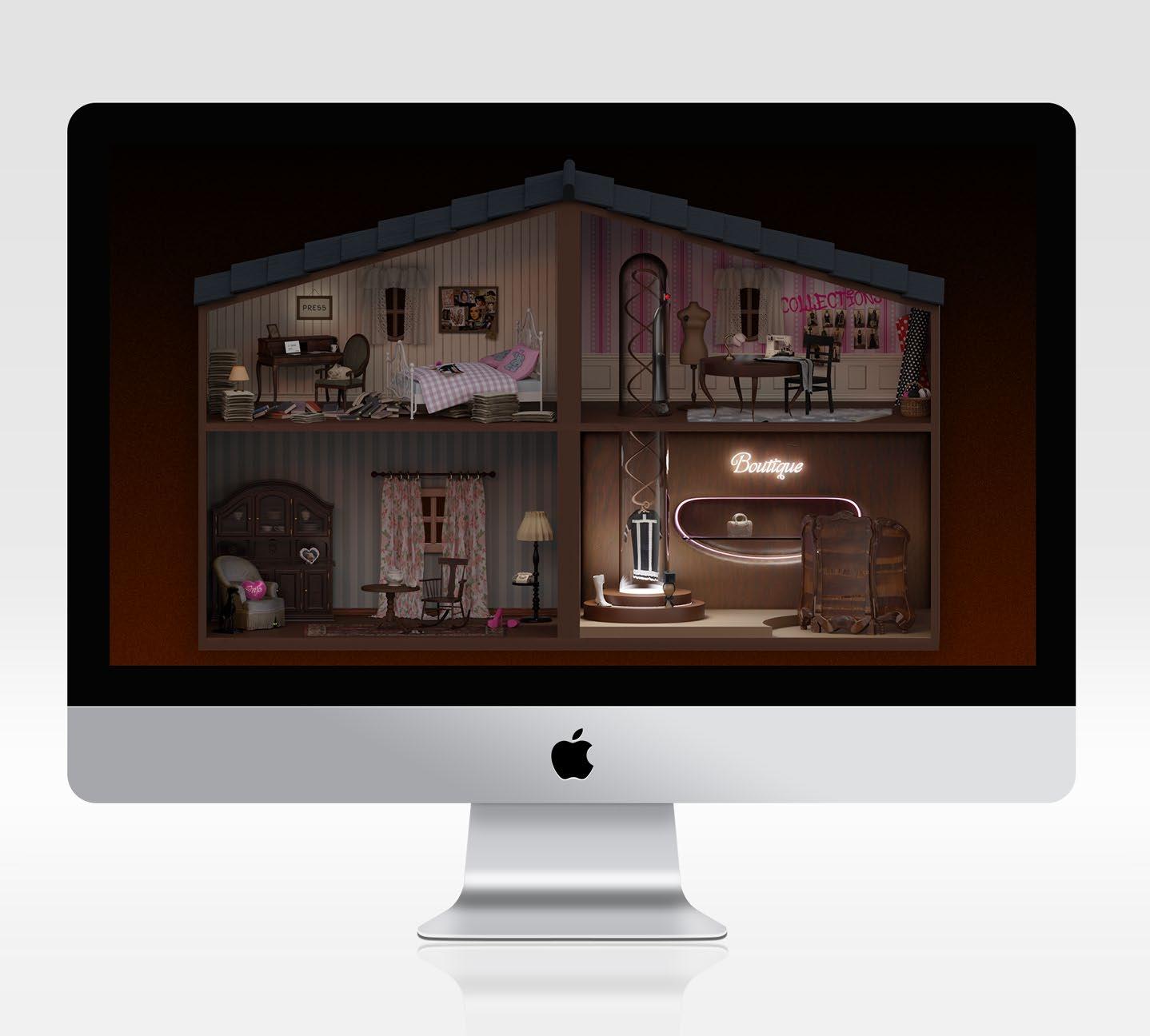 Creation of visuals for the designer's website, Lewis Dussurget.
- Home page
- Menu
- Various graphic elements for the rest of the site.
Between 50 and 100 assets have been modeled.
Au survol de la souris, les pièces s'éclairent, comme ici pour la boutique.
2023 In the process of integration
Research and modeling
2023 Home page view
Project development - Storyboard, moodboard, modeling, lighting, textures, etc. -
Le paravent 3D animation
La rose 3D animation
Set design Malakio - 2022
Prototypes
Concept - Object Design
3D visualizations for the Nantes-based company Malakio, which recycles shells
2022
3D animation - 2023
TV-B-Gone
Gallo-Roman boat
3D visualization from plans, for animated historical reconstruction.
Agence Com par l'image
Client : Marseille History Museum
2021
Creation of content for social networks Bacteria | Release of the magazine Com par l'image | Wishes 2022 | - Agence Com par l'image - 3D Animation - 2020 -> 2022
Molecule, Sepsis, virus
Images extraites de travaux réalisés pour l'agence Com par l'image - Vidéos, illustrations 3D - 2021, 2022
3D visualizations and graphic design for the agency, À pas de géant
CLIENTS :
Passion Beauté, Kenzo, Cache cache, Jott, Zadig et Voltaire, Fnac, Biopha, Biolan, Onagrine, Comtesse du Barry, Cointreau, Cochonou, Sodébo, Kaufman & Broad, Cédéo, Destination Angers... 2018 -> 2020
3D Visualizations & Set design Kenzo | Onirism | Le printemps de Marnie | 2019
Le printemps de Marnie Set design 3D - 2019
Maisons du monde Concept - set design 3D - 2019
Visual identity for a pruning company: logo, graphic charter, business card, poster, 3D illustrations - Website creation (CMS) - 2020
Monkey surgery
Mobile application for blood sugar monitoring (sketch)
Création globale : contenus, illustrations 3D et icons, UX/UI sur Figma - 2022
Creatures (Personal projects)
Series of experimental 3D animations inspired by sea creatures and microorganisms
Personal projects Set Design | 2019 -> 2022
&
| 2016 -> 2020
Poster
cover for musical projects Illustrations
Concept Interior Design | 2022
Concept Interior Design | 2019
Concept Set Design | 2019
Concept Set Design | 3D animation | 2022
Prototypes
Sole made from a second-hand shoe.
Measurements, plots/plans Modeling/sculpting Wood filament printing
Pommeau
Modeling by sculpting of a dog's head for the repair of a broken umbrella handle.
Odds statement, Modeling/sculpting Black PLA filament printing
Lamp
Increased the missing part of a lamp destined for scrap.
Modeling by sclupting, (Nomad Sculpt) Printing at 0.2mm
Fingers
(1) Supports aimantés
(2) Pins pour crocs
Modélisation par sclupting, (Nomad Sculpt)
(2)
Various Experiments
Modeling by sclupting, (Nomad Sculpt)
Thank you for your attention bonjour@marineleaute.com | +33 6.78.66.12.68 marineleaute.com Showreel