SCHOOLMEMEXOFLIBRARY&INFORMATIONSCIENCETHEANNUALMAGAZINEOFTHE 2022Vol 3
LSU School of Library & Information Science 1
the past year, we completed a comprehensive self-study for the reaccreditation process. The selfstudy describes the impressive accomplishments of our faculty, staff, and most importantly, our students and alumni. We've provided some of the highlights later in this Dueissue.to the ongoing pandemic, the reaccreditation site visit occurred virtually in late February. During the visit, the external review team met with over 85 individuals including 36 LSU administration and staff members and 37 students, alumni, and employers. I am very grateful for everyone who took time out of their busy schedules to help us with this Inprocess.June, Dr. Benoit and I met with the ALA Committee on Accreditation during the ALA Annual Meeting in Washington, D.C. While in D.C., we also held a cocktail hour with several students and alumni—a great event that helped us relax after a busy day! Soon after returning to Baton Rouge, we received word that ALA had extended our accreditation for seven years.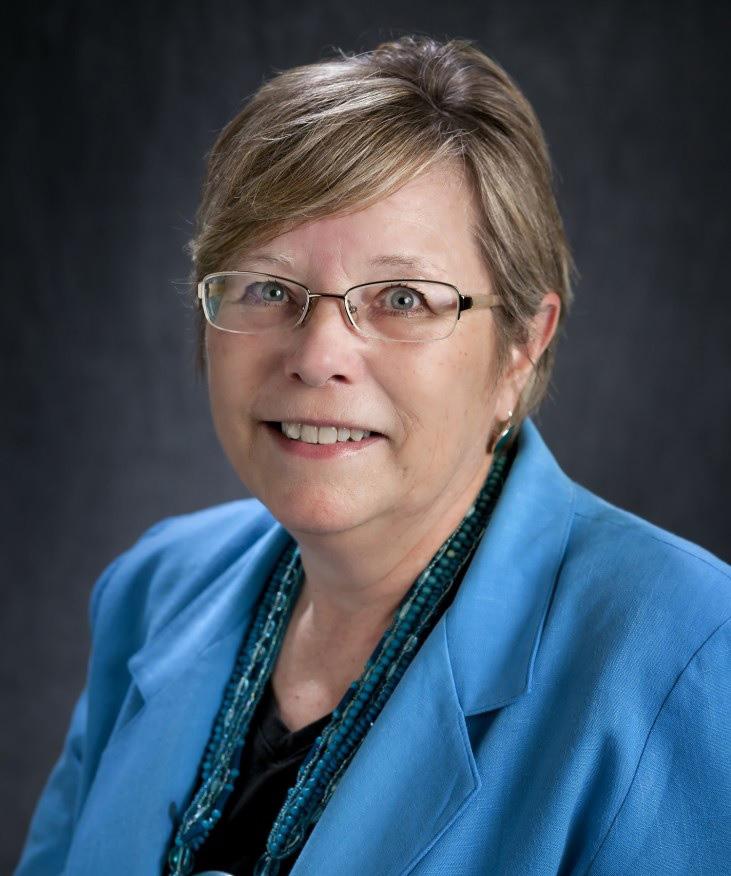 As I am writing, 387 students are enrolled in our MLIS program. An additional 45 students are enrolled in one of our graduate certificate programs with 105 students completing dual degrees. In total, we currently have 432 graduate students enrolled in one or more of our programs. We also have four doctoral students in a unique collaborative program with the College of Art & Design. You will meet them later in this issue. During the past year, we've added new staff and faculty and look forward to continuing growth.
After 40 years of calling Coates Hall our home, SLIS will be relocating to Peabody Hall during the summer of 2023, once the administrative offices of the College have relocated to the renovated Field House. The move will mark our fourth location on campus and will move us closer to where we began (in Hill Memorial Library). This issue includes a conversation with the current SLIS Director and former SLIS Deans about Coates Hall and its place in SLIS history. We will be issuing a call for your memories of Coates Hall during the upcoming year. Please consider sending us your favorite stories or any pictures you would like for us to share. As we were putting the final touches on this issue, several additional exciting news items broke. There are more details on each one inside this issue, but I would be remiss to not mention them here. Dr. Emilie Leumas, who teaches in our graduate programs, will be inducted as a Distinguished Fellow of the Society of American Archivists in August. In June 2023, SLIS will host an international gathering of archival scholars for the 2023 Archival Education & Research Institute. Last, but not least, Dr. Edward Benoit, III received a $473,146 IMLS award for his research on climate change's impacts on galleries, libraries, archives, and museums. We have so much to celebrate!
Best, Dr. Barry
T
As part of the College's revitalization of the historic Huey P. Long Field House, Ochsner Health made a $4 million leadership gift to the College which was used to establish the Ochsner Wellness Center in the Field House. Ochsner has made additional funding available to support the schools in establishing programs and activities that contribute to the health and well-being of the citizens of Louisiana. We look forward to working with Ochsner in this endeavor.
I hope you enjoy reading this issue and learning about the exciting things our students, alumni, and faculty are doing out in the world. Be well and keep in touch.
Director's Note
The cover image contains photographs covering the past 90 years in SLIS from our archives. You can find full size versions of many of these images later in this issue or in previous issues of Memex .
About the Cover
he LSU School of Library Science began offering courses in 1931. By the end of its initial academic year, in 1932, the School received provisional accreditation from the Board of Education for Librarianship of the American Library Association. 2022 marks our 90th year of continuous accreditation. In June, the ALA Committee on Accreditation extended our accreditation to During2029.
The School is in a period of transition and growth, moving us forward in exciting new directions.
Right: Dr. Seungwon Yang with President Tate, Interim Provost Lee, and Dean Mitchell
LSU Computer Science Professor Emeritus Donald Kraft currently serves as an adjunct professor in the Department of Computer Science at Colorado Technical University in Colorado Springs, Colo. He began his career at LSU in 1976 as an associate professor in the then-named Department of Computer Science before
D
2
r. Boryung Ju, Professor in the LSU School of Library & Information Science, and Dr. Don Kraft, LSU Professor Emeritus of Computer Science, were recognized as ASIS&T Distinguished Members. This elite status is attained by those with a demonstrated commitment to mastering their profession through sustained educational pursuits and a proven track record of service to both their community and the information science and technology field.
was founded in 1937 and is the preeminent scholarly organization in the field of information science. Drs. Ju and Kraft are among twentyeight international members of the inaugural Class of 2021 ASIS&T Distinguished Members. Boryung Ju is a Professor in the LSU School of Library & Information Science. Dr. Ju received her PhD in information studies from Florida State University and master's from Indiana University, Bloomington. Since joining LSU in 2002, her scholarly work has appeared in LIS leading journals and she has presented at international interdisciplinary conferences. Her research areas include HCI (Human Computer Interaction): Interface Design and Evaluation; User Modeling; Usability Analysis; Knowledge Sharing; and Distributed Scientific Collaboration.
Dr. Seungwon Yang
Promoted with Tenure
ASIS&T Honors Drs. Ju & Kraft
becoming a full professor in 1982, adjunct professor of library and information science in 1983, chair of computer science in 1985, and professor emeritus in 2008. While at LSU, he received numerous awards, published in dozens of journals and books, and was active in aspects of the university outside of the department. Previously, Kraft has been a department graduate advisor, member of LSU Faculty Senate, and faculty advisor to LSU Hillel, among other roles.
The Association for Information Science and Technology (ASIS&T)
Jazzlynn Boyd, MLIS/CSLIB
Elizabeth Allen, MLIS/CARST
Larissa Elliot, MLIS/CARST
Lauren Doyle, CSLIB
John Mason, MLIS/CARST
Gaudin, MLIS
Mallory Lindenbaum, MLIS/ JessicaCARST
Dacia McBride, MLIS
Brittany Broz, MLIS/CRIM
Conyers, CSLIB
Abi Gail Leachman, MLIS
Kimberly Johnson, CRIM
Allen LeBlanc, MLIS
Christopher Blexrud, MLIS
Madeline Conrad, MLIS/ AshleyCARST
Taylor Leonards, MLIS
Marinda Buchanan Clark, PeterMLIS
Jacob Fontenot, MLIS
Jessica Fontenot, MLIS/ AbigailCSLIB
Celeste Aubry, MLIS
Lauren Landry, MLIS/CSLIB
Julie Dixon, CRIM
Theresa Anne Corbin, MLIS
Lynn Goddard, MLIS
Jennifer Goudeau, MLIS
Spring & Summer 2021
Kathryn Cason Charbo neau, PamelaMandyMLIS/CSLIBChoi,MLISChoucino, MLIS
Maria Bilello, MLIS/CARST
Clifton, MLIS
Clay Coco, MLIS
Glynnis Alford, MLIS/CARST
Andrew Barbier, MLIS
Crystal Blacquiere, MLIS
Larry Angelle, MLIS
Ashley Lay, MLIS
T
Terry Eagan, CARST
Kathryn Martin, MLIS
Chelsea Gutowski, MLIS
LSU School of Library & Information Science 3
Molly Cook, MLIS
Amy Martin-Klump, MLIS
CONGRATULATIONS TO THE 2021-2022 GRADUATES
Matthew Estill, MLIS
Amy Hall, HollyKarenIreneBreannaElizabethCSLIBJonathanMLIS/CARSTHenslee,MLIS/Holt,MLISHouse,MLIS/CSLIBInfante,MLIS/CARSTIsaac,MLIS/CARSTJennings,MLIS
Rebecca Lazarus Gerdes, ShelbyMLIS
Page Lafitte, MLIS
he School of Library & Information Science congratulates the graduates of Spring 2021 through Summer 2022. This group includes 187 students receiving 251 degrees. Within the class, 160 students completed the requirements for the Master's in Library & Information Science. Additionally, many of the students also earned certificates in Archival Studies (CARST), School Librarianship (CSLIB), and Records & Information Management (CRIM) alongside their MLIS or separately. We proudly welcome our newest SLIS Alumni!
Evelyn Davis, MLIS/CARST
Janice Day, MLIS
Manafi, MLIS/ ShaneCARST Manthei, MLIS
Addie Troxclair, MLIS Stormi Verret, MLIS/CRIM Tess Wandel, MLIS/CARST Hui Wang, MLIS Anne Wheeler, MLIS Madeleine Wieand, MLIS/ KaciCARSTWilson, MLIS Jessica Wynn, MLIS AY 2021-2022
Rachel Sherman, MLIS
Kai Robert, MLIS
Andrew Barbier, CARST Faith Benavides, MLIS Courtney Bodin, MLIS Jennie Bouzigard, MLIS April CARSTCeallsachAdamHannahMLIS/GCSLIBEstherMariahTaylorAndreaMLIS/CARSTBozada-Armstrong,Broussard,MLISBuaya,MLIS/CARSTCase,CARSTFultonCastay,Clark,MLIS/CARSTCox,MLIS/MACrouch,MLIS/
Julia Reed, MLIS/CSLIB
Willie Nelson Nettles, JudithMLIS New, MLIS/CARST
Tiffany Rockwell, MLIS
Eric Chad Metz, MLIS
CARSTCarolineMLISMeghanMeganAmandaCRIMDebraCARSTAlexisCARSTAmandaKaitlynCSLIBMaureenSarahCARSTEmilieCarleenElizabethAshleyAbigailKellyCARSTSusannahJaneLarissaErikaCARST/CRIMDavidson,NDawson,MLISEster,MLISFiegel,MLIS/CARSTFrith,MLIS/Gatzke,MLIS/CARSTGaudin,CRIMGeorge,CARSTAnnGreen,MLISGreenidge,CRIMGreenwell,MLIS/Hood,MLIS/CARSTKIverson,MLIS/Johnson,MLISKowalski,MLIS/Ladebush,MLIS/LaurenLeDesma,Lima,MLIS/CARSTMartinez,MLISLeighMcConkey,Melinger,MLIS/
Elizabeth Farley Sander ford, MLIS/CARST
Jolene Naquin, MLIS/ TyraCSLIBParker, CRIM Lankhanh Ngoc Pham, YalandaMLIS Priddy, MLIS Rebecca Purcell, MLIS
Jami Lynn Toston, MLIS Nicole Troutman, MLIS
Jessica Roberts, MLIS Bonnie Saygin, CSLIB
Elisabeth Meakem, MLIS
Pamela Cummings, MLIS/ LisaCARSTDahlke, MLIS/CARST Kimberley
Benjamin Teincuff, MLIS/ IsaacCARST Valero, MLIS
Deborah Werling, MLIS/ KellyCARSTWest, MLIS
Eric Wolford, MLIS/CARST Mary Woodward, CRIM
Erica Sanders, MLIS
Charity Ringel, MLIS
Stacie Muse, MLIS
Richard Schmidt, MLIS
Jason Straight, MLIS/ AndreanaCARST
Tanya Anderson, MLIS/ SavannahCARST Bamburg, MLIS
Harold Millican, MLIS
Lisa Mire, CARST
Tarleton, MLIS/ CARST
Rachel Elise Sicard, MLIS Berkley Simmons, MLIS Sarah Simpkins, MLIS Flora Smith, CARST Jacob Smith, CRIM
Additional students are not listed upon request of the graduates for privacy.
Joanna Miller, MLIS
Victoria Ratcliff, MLIS Michelle Ricketts, MLIS
Savannah Tess Noonburg, MLIS/CARST Drew Pearson, MLIS/ MargaretCARST Taylar Peters, MollyMLIS/CARSTPorter, MLIS/CARST
Michael Smith, CSLIB
Sara Snyder, CSLIB
Hayley M Schaff, MLIS Grace Schmitt, MLIS/ IdaCARSTSchooler, MLIS Amber Skantz, MLIS/CARST Marcia Spaulding, CRIM
4
Remembering the Holocaust
Grimmer credits her experience at LSU for providing her the foundation and necessary materials to work in preserving, interpreting, and contextualizing historical records for public audiences. The Graduate Certificate in Archival Studies is the only archival studies program in
The Auschwitz Memory Index Project
LSU School of Library & Information Science 5
Museum's "Auschwitz Memory Index Project." Grimmer is originally from Kalamazoo, Michigan. Today, she tells us about her education and experience at the worldfamous memorial, along with providing some insights as an LSU Tiger.
Louisiana, outside of the Master's in Library & Information Science. By providing a solid grounding in the core knowledge of the profession, the curriculum ensures that students will be competitive for jobs or volunteer opportunities in a range of institutions worldwide possessing archival collections.
Grimmer's decision
to pursue a Master's in Library & Information Science with a Graduate Certificate in Archival Studies stems from her passion for connecting people to their histories, communities, and the world around them.
"The preservation of original documentation has always been my professional goal since my undergraduate degree program," Grimmer explained.
Having previously toured the Auschwitz-Birkenau Memorial Museum during study abroad trips, Grimmer recognized The Auschwitz Memory Index Project as a unique opportunity to handle original materials and extend her education in archival practices and standards
on an international level. She stated: "With a background in both WWII history and Holocaust Studies, I knew that working on-site with a cultural institution in Europe would give me the opportunity I wanted to handle original documentation related to the wartime period."
In November 2021, she received placement with the museum's archives department, where she spent her nights sleeping in the very building that once housed the SS administrative offices at GrimmerAuschwitz. helped construct a database that establishes what the archives team calls a golden record: a victim profile that allows users to see all digitized archival
Suzanne Grimmer, a master's student in the School of Library & Information Science, aims to keep history alive as she spends six weeks in Oswiecim, Poland, indexing and digitizing prisoner transport records for the Auschwitz-Birkenau State
or me, that has meant volunteering and interning at institutions with archival collections focused on World War II and Holocaust history. This has allowed me to expand my knowledge of archival practices and principles and become educated on the historical context of these records through exposure to foreign languages and different material types.
documents associated with that specific prisoner. "That's our Google," she stated while pointing to a grey steel cabinet in the archive during an interview with Haaretz Magazine. Few people outside of academia or the Memorial know that hundreds of young volunteers, mainly women, work on the former Nazi death camp site. Yet, the volunteer program's significance continues to prevail 77 years after the liberation of WhenAuschwitz.asked about the importance of her work at the Memorial, she stated, "To me, this work is crucial to the preservation of Holocaust history.
6
F
Knowing that so few documents related to the AuschwitzBirkenau camp system remain due to the ofrelatedandcombatdocumentationbutfinaltheirseekingsurvivinginformationnotdocumentationanddigitizationthewantedcamprecordsdestructionpurposefulofbyNazipersonnel,Itoassistwithcollectionandofanyallremainingtoonlyprovidetofamiliesanswersonfamilymember'smovementstoalsopreservetofalsehoodsinaccuraciestotheeventstheHolocaust."
Self Reflection
in the remaining weeks. Drs. Benoit, Jin, Ju, Roeschley, Stewart and Thiele, and Ms. Gill have completed the program.
The LSU Office of Institutional Effectiveness developed and launched a new training certificate program to assist LSU faculty with programmatic assessment in 2021. Dr. Benoit was one of the first LSU faculty members to complete the training program.
Faculty Highlights
T
Upon the request of various colleges, including CHSE, the LSU Office of Research & Economic Development held a Summer Institute in 2020. During the institute, faculty received advanced training in a range of
Dr. Ju attended the LSU Faculty 2019 Summer Institute on Communication Across the Curriculum, which provides instruction and assistance in developing communicationintensive courses for graduate students. She is currently structuring a communicationintensive course. As a result of attending a previous Summer Institute, Dr. Stauffer certified LIS 4105 Graphic Novels in Libraries as a communication-intensive course.
Highlights from the January 2022 SLIS Self-Study for the ALA COA
LSU School of Library & Information Science 7
The faculty brings a breadth of educational backgrounds and areas of expertise that provide the necessary support for the array of specializations offered. They routinely participate in development opportunities offered at the College and University level, as well as external opportunities, such as the following examples.
During the past three years, SLIS created and filled three new faculty lines for Assistant Professors of Professional Practice (AP-PPs). This represents a 46% increase in full-time positions since the last accreditation review. The School hired Ms. Ana Roeschley in June 2020, Ms. Diane Gill in March 2021, and Dr. Jennifer Thiele in June 2021. The ranks of the faculty have also changed significantly over the past three years. Drs. Ju and Stauffer received promotions to professor in AY 2019-20. Drs. Benoit and Stewart received promotions to associate professor with tenure in AY 2020-2021.
The LSU Online team offers a Special Focus Program for faculty. The program is an intensive 12week program designed to guide faculty through the development or re-development of an online course that is fully aligned, meets accessibility standards, and ensures a consistent and positive learning experience for students. The program is designed for three workshops to be completed in the first four weeks and allows for independent course development
The WGBH Educational Foundation invited Dr. Benoit to participate in its PBCore Workshop for Educators in Boston in 2019 and awarded him a travel grant to attend. The workshop was "designed to support educators teaching metadata at library and archival science programs in developing curriculum materials around PBCore."
he LSU School of Library Science received its initial provisional accreditation for its degree in library science from the American Library Association (ALA) in 1932. As ALA began accrediting programs in 1925, LSU remains one of the oldest continuously accredited programs in the country—and the only program in Louisiana. The ALA Committee on Accreditation (COA) conducts a systematic review of each program periodically. During 2021, the SLIS faculty worked tirelessly on a self-study of the MLIS program and prepared a comprehensive document that was subsequently submitted to COA for review. The COA empaneled a site visit team who met virtually with over 85 different people including LSU administration and staff members, students, alumni and faculty over two days in late February 2022. Drs. Barry and Benoit met with the full COA during the ALA Annual Meeting in Washington, D.C. in June. In early July, SLIS received its official notification that ALA renewed the MLIS accreditation for another seven years. The entire self-study document is nearly 250 pages with 80 additional appendices, so we cannot share the entire study in this space. Rather, we would like to provide several highlights from the three years covered in the self-study (2018-2021). Much of the following article are direct quotes from the document prepared for COA.
8 topics, including determining the best funding sources, elements of successful grant proposals, drafting a compelling narrative, navigating the grant submission process, generating a budget, IRB approval, and post-award management. Four SLIS Faculty were selected as Institute Fellows and the Associate Director participated as an institute presenter. Dr. Yang was one of a group of 90 experts invited to participate in the Andrew W. Mellon Foundationfunded workshop, "Ensuring Scholarly Access to Digital Records Search," held at Virginia Tech in May 2021. The purpose was to arrive at a potential means of using artificial intelligence to provide scholarly access to the plethora of resources held by the National Archives and Records Administration. The School has a balanced representation of male and female faculty. The percentage of SLIS Faculty who identify as an ethnicity other than "white only" is significantly higher than that percentage for the College and the University. Additionally, 58% of the full-time faculty emigrated to the United States from countries including China, South Korea, and Bosnia. The diversity of our
Associate Editor of Dow Jones & Company, Inc. and an international news editor and reporter for the Overseas News Department of China Central Television to bear on his competence in teaching in the area of business information. Dr. Stauffer's professional experience includes years as a public librarian. Dr. Thiele's decade of experience as the Director of the Marinette County Library System informs her teaching as well. Dr. Wu brings experience as the former Director of the Administrative Office of Institute of Scientific and Technical Information of China.
The SLIS Faculty have responsibility for a broad range of teaching areas. Their preparation for these areas includes educational preparation and research experience, as well as professional experience. For example, Dr. Jin brings his professional experience as a former
faculty is one of the strengths of our program. SLIS Faculty are representative of a multitude of backgrounds. This diversity helps to ensure that we can bring forth a multitude of cultural, experiential, and philosophical viewpoints to all that we do.
The faculty are active members of their disciplines' professional organizations. SLIS Faculty are currently members of the American Library Association, ARMA International, Association of Moving Image Archivists, Association for Computing Technology, Association for Information Science & Technology, Association for Library and Information Science Education, Canadian Association for Information Science, International Association for Intelligence Education, International Society for Knowledge Organization, Library and Information Society for Asia and the Pacific, Popular
LSU School of Library & Information Science 9
Dr. Suzanne Stauffer served as Conference Chair for the ALA Library History Seminar LXIV which was to be held at LSU in January 2021. Unfortunately, the conference was cancelled due to the COVID-19 pandemic. She also serves as the Cultural Heritage Institutions in Popular Culture Area Chair within the Southwest Popular/American Culture Association.
Dr. Yang served as a program committee member for the ACM/ IEEE Joint Conference on Digital Libraries (2018).
During the past three years, the 6.5 full-time faculty for whom scholarship is part of their
Dr. Wu serves as secretary of the ASIS&T Special Interest Group for Classification Research (SIGCR).
Culture Association/American Culture Association, Society of American Archivists, Special Libraries Association, and Strategic and Competitive Intelligence RecentProfessionals.examples of faculty participation in professional organizations include: Dr. Benoit served as the co-chair of the Local Arrangements Committee for the Society of Southwest Archivists (2019-21). Under his leadership, SLIS hosted the first ever virtual Society of Southwest Archivists Annual meeting May 1721, 2021. The meeting attracted more than 100 speakers and 321 participants. One of the most successful and innovative elements was the virtual repository tours with more than 350 views.
Within the Society of American Archivists, Dr. Benoit chaired the Graduate Archival Education Subcommittee (2020-21) and the Archival Educators Section (20182019). He also serves as the Book Review Editor for Preservation, Digital Technology & Culture.
assignment (i.e., excluding APPPs) published two edited books, nine book chapters, 20 refereed journal articles, and 16 refereed conference papers. (Note that any items co-authored by multiple SLIS Faculty are only included once in this summary.) This level of publication exceeds the College expectation of an average of two publications per faculty member per year.
In addition to the authorship and publication of original research, the SLIS Faculty are active in other aspects of scholarly communication. Faculty currently serve on the editorial boards of the following publications: Data Intelligence, The Electronic Journal, Journal of Information and Knowledge Management, International Journal of Information Science Theory & Practice, Knowledge Organization, Journal of the Korean Society for Library & Information Science, Online Information Review, and Preservation, Digital Technology & Culture.
Dr. Ju was recognized as an ASIS&T Distinguished Member in 2021. This status is attained by those with a demonstrated commitment to mastering the profession through sustained educational pursuits and a proven track record of service to the information science and technology field.
The student body is primarily white and female, although there is a higher percentage of minority students in LSU Online. While the SLIS Online program is comprised mainly of Louisiana residents, most LSU Online students live in other states. In both programs, most students attend part-time, reflecting the large percentage of students (approximately 50-60%) who are working while pursuing the Overdegree.thepast three years, the School has awarded $114,054.72 in endowed scholarships. SLIS travel awards are also available to students who participate in professional conferences. During the past three years, 10 students were given travel awards for a total of Students$4,109.73.are also provided with information regarding scholarships and travel funds through the Graduate School and external funding sources. From 2018 through 2021, several students received significant external scholarships including the Brittanyfollowing:Broz was selected to participate in the American Library Association (ALA) Student-toStaff Program for the 2018 ALA Conference. The award includes conference registration, housing, and meals in exchange for 16 hours of service assisting ALA staff. Only 40 students are chosen for
Faculty successfully applied for over $1.5 million in federally funded grants during the past three years. Dr. Benoit received a $391,000 grant from the Institute of Museum and Library Services for the Virtual Footlocker Project. For generations, airmen, sailors, and soldiers documented their wartime experiences in personal diaries, photographs, and correspondence. Veterans often kept those collections long after their service and handed them down to family members. Some items eventually make their way to museums. With the shift toward digital technologies over the past 20 years, the contemporary 21st-century soldier no longer creates the same analog personal archives. Having already completed research to determine how contemporary veterans and active-duty personnel document their service, Benoit is using the IMLS funding to further investigate best practices and protocols for archivists assisting veterans and active-duty personnel to preserve their personal digital archives. VFP has already received regional and national attention and accolades.
Faculty members were also active at academic and professional conferences. In addition to participation in panel sessions and poster sessions, the faculty made over 30 presentations at national and international conferences during the past three years. The international presence of the faculty is impressive, especially given that there was no actual travel during the COVID-19 pandemic. In the period before travel restrictions were enacted faculty presented at conferences in Australia, Canada, Germany, Malaysia, Netherlands, New Zealand, Portugal, and the United TwoKingdom.SLIS
Dr. Brenton Stewart was awarded a grant from the National Science Foundation (NSF), Division of Computer and Network Systems. The project team will enable minority-serving institutions to address the deficit that exists around diverse engagement, leveraging cloud ecosystems in their research in two important interconnected arenas and encompassing exposure, training, and engagement in this domain. This project is a partnership between SLIS at LSU and the Arkansas Department of Higher Education. As the recipient and lead investigator on the study, Dr. Stewart received $298,286 as a fund that will shape the exploration further and ultimately finalize his Additionally,research.Dr.Yang secured funding as the Co-Principal or Senior Investigator for three grants created by research teams in the Center for Computing Technology (CCT) during the past three years. Dr. Yang holds a joint appointment with SLIS and CCT. His only responsibility within CCT is to participate in funded research projects. The funded grants are listed below:
10
Transportation to Improve Social and Economic Outcomes, National Science Foundation, $99,932.
SLIS Faculty have worked on research and grant projects with faculty and professional colleagues from nearly 20 different LSU departments and over 30 external institutions and organizations during the past three years.
IBSS-L: Understanding Social and Geographical Disparities in Disaster Resilience Through the Use of Social Media, National Science Foundation, $834,585.
The project received support from the United Service Organizations, Wounded Warrior Project, the Louisiana Secretary of Veterans Affairs, the Louisiana National Guard Museum, the Betty H. Carter Women Veterans Historical Project, and the National WWII Museum.
Student Highlights
RAPID: The Changing Roles of Social Media in Disaster Resilience: The Case of Hurricane Harvey, National Science Foundation, $199,989. SCC-Planning: Promoting Smart Technologies in Public Safety and
In early 2021, Dr. Benoit began working directly with a team of over
In Spring 2021, Dr. Stauffer and a student conducted an oral history interview of Dr. Bert Boyce (former faculty member and Dean of the School) as a Directed Independent Study. They collaborated on developing the interview protocol, which will serve as the model protocol for an IFLA Library History SIG project collecting oral histories of retired LIS educators internationally. The SLIS oral histories will be stored at the T. Harry Williams Center for Oral History of the LSU Library.
Munson worked with Dr. Benoit to replicate his previous study on perceptions of social tagging within digital collections. The pair compared the two studies as a longitudinal study and published the findings in portal: Libraries and the Academy. Between 2018 and 2021, Dr. Benoit supervised 32 students in Directed Independent Studies. Several of these students completed applied research projects including, but not limited to, submitting a preservation grant proposal to the National Film Preservation Foundation, the creation of best practices for three-dimensional scanning with special collections, creation of a resource guide for available free and open source community digital archiving tools, and a protocol for capturing and preserving ongoing social movements. Several of the research projects resulted in national and regional conference presentations, including Madeline Conrad's Fall 2020 project identifying and creating a libguide for the indigenous archival materials with the LSU Libraries Special Collections.
In 2020-21 a student began working with Dr. Yang on a project examining the rumors and "fake news" surrounding COVID-19 vaccinations and vaccination hesitancy. The student collected rumordebunking articles from snopes. com (a fact-checking website) and created classification categories to analyze the articles. The pair will utilize the identified entities such as names, countries, companies, and government organizations to evaluate how they were portrayed in the During"fake-news."2019-20, two graduate students worked with Drs. Ju and Yang on a project examining library support for emergency management during natural disasters (Hurricane Florence) by analyzing public library Twitter data in the Carolinas. The students collected tweets from public library accounts, categorized them, and assisted with content analysis of the data collected.
Alex Babineaux and Amanda Kowalski were each awarded a David B. Gracy II Scholarship by the Society of Southwest Archivists in 2021. Izzy Oneiric also received this scholarship in 2019. The $1,000 scholarship honors archival educator and enthusiast, Dr. David B. Gracy II and is awarded to students enrolled in graduate archival education programs, including Public History, Applied History, Library Science, or Information Studies, at institutions within the SSA WhileRegion.additional students may have received external funding, SLIS is only made aware of these awards directly from students. Finally, the SLIS Faculty endeavor to involve students in research
projects whenever possible. Following are descriptions of student participation during the past three years.
Kelly West was selected as a 2021 ALA Spectrum Scholar. The $5,000 scholarship is ALA's national diversity and recruitment effort designed to address the specific issue of under-representation of critically needed ethnic librarians within the profession while serving as a model for ways to bring attention to larger diversity issues in the future.
LSU School of Library & Information Science 11
the honor from more than 60 LIS Erinprograms.E.Voisin was the 2019 recipient of the F. Gerald Ham and Elsie Ham Scholarship given by the Society of American Archivists. The $10,000 scholarship supports the graduate archival education of a student at a United States university program. Ishmael Ross was the 2020 recipient of the Josephine Forman Scholarship sponsored by the General Commission on Archives and History of the United Methodist Church, in cooperation with the Society of American Archivists. The $10,000 scholarship provides financial support to minority students pursuing graduate education in archival science.
twenty SLIS students on a project to develop a categorical climate change risk assessment scale for galleries, libraries, archives, and museums (GLAMs). The team collated and verified existing GLAM directory information into a single GIS database for analysis with climatology models.
Dr. Benoit has utilized graduate student research and assistance throughout his ongoing Virtual Footlocker Project (VFP) over the past three years. Graduate students assisted Dr. Benoit with creating survey instruments, website design, participant recruitment, conducting focus groups, data analysis, and presenting results in journal articles, conference presentations, and invited Inspeeches.2018,Amanda
greatly appreciate the critically important contributions she has made to the LSU School of Library and Information Science, and cannot wait to celebrate this new achievement with her."
milie Gagnet Leumas, PhD will be inducted as a Distinguished Fellow of the Society of American Archivists (SAA) on August 25th. Leumas is an adjunct professor in the School of Library & Information Science (SLIS) at LSU where she teaches graduate courses in the Graduate Certificate in Records & Information Management (CRIM), the Graduate Certificate in Archival Studies (CARST), and the Master of Library & Information Science (MLIS). Leumas is a certified archivist and certified records manager. She has more than 25 years of experience in the field of archives and records management. Leumas holds leadership positions in national and international archives organizations, including chairing the International Council on Archives (ICA) Sections, ICA Expert Group on Emergency Management and Disaster Preparedness and representing ICA at Blue Shield International. Leumas received national and international recognition for her efforts in disaster recovery after Hurricane Katrina. Her efforts of helping the city of New Orleans gave her the opportunity to receive the 2006 SAA Spotlight Award. She has participated in recovery efforts after local and regional disasters, especially those related to flooding in south Louisiana. She has presented conference papers, facilitated workshops and guest lectured at local, state, national and international meetings on subjects including disaster recovery, risk management, salvaging wet records, protecting cultural heritage, archives management, and records management. Her book publications include Speaking French in Louisiana 17201955 (Louisiana State University Press, 2018); Managing Diocesan Archives and Records: A Guide for Bishops, Chancellors and Archivists (Association of Catholic Diocesan Archivists, 2012); and Roots of Faith: History of the Diocese of Baton Rouge Regarding(2009).this honor, Tao Jin, Ph.D. coordinator of the CRIM program notes, "Dr. Leumas has been teaching for us since 2018. She is not only a knowledgeable expert in the field of records management with impressive credentials, but also an enthusiastic educator and mentor who shares and imparts her knowledge and wisdom to many students. I am honored to be one of her colleagues,
Established in 1957, the distinction of Fellow is the highest honor bestowed on individuals by SAA and is awarded for outstanding contributions to the archives profession. Leumas is one of six new Fellows to be named in 2022. She will be inducted in Boston, Massachusetts on August 25th during the SAA Annual Meeting. For more information go to gagnet-leumaswww2.archivists.org/fellow-emilie-https://
12
Furthermore, SLIS Director, Carol Barry, notes, "The Society of American Archivists could not select a better Distinguished Fellow. Dr. Leumas' years of service locally, nationally, and internationally reflect her ongoing commitment to archives and records management.
SLIS remains honored that she passes along her knowledge and expertise to our students who routinely comment on her outstanding mentorship."
Dr. Emilie Leumas Honored
Save the Date
E
SLIS will host a Jazz Brunch on Saturday, April 29, 2023 to celebrate our past 90 years and look forward to the future.
Leumas received a doctorate from LSU in French Studies and began her archival and records management career as assistant archivist, and subsequently archivist, for the Diocese of Baton Rouge. In 2007, she became director of archives and records for the Archdiocese of New Orleans while also actively serving as a professional consultant for EGL Consultants, LLC.
Information Studies, as the Digital Archivist of Davidson College, a Project Producer for the Berkman Klein Center for Internet & Society at Harvard University, and as a Research Associate on the Massachusetts Historical Society's Adams Papers Editorial Project. She holds a MLIS focusing in archival management and a MA in History from Simmons College (now Simmons University), and a BA in history from Purchase College, State University of New York.
P
rofessor ChristianLamb is currently a Ph.D. candidate at the University of Maryland. Her dissertation research is on social and reparative justice initiatives in academic archival settings, particularly in terms of gaps between published theory and practice, universities as racialized organizations, and the role of the individual archivist within a larger organization. Ms. Christian-Lamb has held positions as an instructor of record at the University of Maryland's College of
Jennifer Thiele, PhD, Assistant Professor of Professional Practice
New Members of the SLIS Family
D
LSU School of Library & Information Science 13
stating that, "The move from management to instructor has been a wonderful one. I enjoy working with students by sharing my experiences and hoping it will help them wherever they end up in their careers. I also learn so much from my students, which in turn makes me a better professor." She is married with three teenage boys, one of whom is going to college at University of Madison next fall. Her hobbies include reading, writing short stories and snuggling her elderly dog.
Caitlin Christian-Lamb, Assistant Professor of Professional Practice
r. Thiele started with LSU as an adjunct professor teaching a rural libraries class that she designed based on her experiences as public library system director with several rural satellite branches. She received her PhD from the University of Wisconsin, Milwaukee in 2006, with a dissertation that focused on rural broadband and digital divide issues. Dr. Thiele is excited to make the transition from library director to Assistant Professor of Professional Practice with LSU,
M
r. Viso joined the SLIS staff as an academic coordinator in Summer 2022. He graduated from LSU in May 2022 with a degree in mass communications. During his program, he worked as a sports director at KLSU where he got the opportunity to talk sports
Tyler Viso, Academic Coordinator
The Archival Education and Research Initiative (AERI) is a collaborative effort among academic institutions to support the growth of a new generation of academics in archival and recordkeeping education and research who are versed in contemporary issues and knowledgeable of the work being conducted by colleagues. The initiative seeks to promote scholarship in Archival Studies, broadly conceived, as well as to encourage curricular and pedagogical innovation in archival education locally and worldwide.
T
SLIS to Host 2023 Archival Education & Research Institute (AERI)
14
About the Archival Education & Research Institute
According to Edward Benoit, III, Associate Director & Associate Professor, "Over the past 13 years, AERI remains a standout from other professional and academic conferences through its use of an annual summer working institute—meaning all participants must actively engage in the institute through presenting works in progress, pedagogical or methodological workshops, roundtable discussions, and mentoring. Perhaps more importantly, the institutes are held on partner university campuses rather than at conference centers of hotels. All participants stay with each other in dormitories, eat together, work together, and socialize together during the week. Not only does this help make registration costs significantly lower than most conferences—and thereby affordable for academics, students and practitioners—but it also helps develop a strong sense of community and collaboration. I will be honest and say that AERI is a big reason for why I am in academia, and it has nurtured my development over my career." Additionally, SLIS Director, Carol Barry, noted, "I'm very pleased that the School will be supporting the implementation of this very prestigious institute. It highlights the quality of the archival studies
program offered by the School and the recognition of Dr. Benoit as an outstanding researcher and leader in the field."
on the radio. Mr. Viso will serve as the primary point of contact for all SLIS students as a student services specialist. Additionally, he will assist the School with communications and marketing, and serve as the School's representative on the CHSE Communicators Committee.
Past institutes were held at UCLA in 2009, University of Michigan, Ann Arbor in 2010, Simmons College in 2011, UCLA in 2012, University of Texas at Austin in 2013, the University of Pittsburgh in 2014, the University of Maryland, College Park, in 2015, Kent State University in 2016, and the University of Toronto in 2017, the University of Alabama in 2018, and at the Liverpool University Centre for Archive Studies (LUCAS) in 2019. AERI 2020, 2021, and 2022 were held virtually due to the COVID-19 pandemic.
he School of Library & Information Science (SLIS) in the College of Human Sciences & Education (CHSE) announces its selection as host for the 2023 Archival Education & Research Institute (AERI). The institute will occur on June 19-23, 2023 on the LSU campus. AERI 2023 at LSU will mark the return to an in-person annual week-long summer institute after offering virtual institutes from 20202022. The working institutes are designed to strengthen education and research and support cohortbuilding and mentoring in academia and professional practice. The institute is open to all academic faculty and students working in archival studies and related fields, as well as to archival practitioners and others engaged in archival education and scholarship, both nationally and internationally. In accepting the SLIS hosting proposal, the AERI Board noted, "we feel that our international community of scholars will benefit from the opportunity to meet in Baton Rouge to advance the field of archival studies." In particular, the Board highlighted SLIS' continued commitment and efforts towards including local underrepresented groups in the planning process and the potential to engage with the unique culture of Louisiana.
D
Once I finish this degree, the plan is to work in one of the memory institutions that I am currently researching. My preference would be to do museum work, as I have the most experience in that field and love it dearly. However, I know that working in an archive or library would be just as fulfilling.
What are you studying/researching for your final thesis? Why is this important? What inspired you to focus on this?
I am researching best practices for collaboration between libraries, archives, and museums. I started down this line of research while looking for a way to incorporate my museum science background into this program. These memory institutions all share similar obstacles. By working together, they could share resources and expertise to not only better achieve their individual goals but also make room to grow and expand their missions if they wish.
What's an odd or interesting fact about you that people may not know?
I completed my undergraduate degree in anthropology at LSU, followed by a master's degree in paleontology and museum science at Texas Tech University. As a master's student, I worked at the Lubbock Lake Landmark doing paleontological field work and research. After graduation, I worked for a year at a seminary college library before returning to LSU for the DDes program.
The DDes program was recommended to me by Dr. Ed Benoit when I asked him about the MLIS program. His description of the program, followed by an informative meeting with Dr. Michael Desmond convinced me that
2021-2022 DDes Students in StudentSLIS Spotlight
LSU School of Library & Information Science 15
the DDes program would be an excellent next step for me.
I have been a professional bagpiper since the age of 12. I currently play at renaissance festivals around the country in a family band and have recorded several CDs.
Why did you choose the DDes program?
What did you do before the DDes program?
uring the fall of 2019, SLIS partnered with the LSU College of Art & Design's Doctor of Design (DDes) in Cultural Preservation program to being offering the Graduate Certificate in Archival Studies as one of the DDes areas of specialization. As of the 2021-2022 academic year, SLIS hosts four DDes students in various stages of their program. We asked all four students to answer the same set of questions so we could introduce you to them.
Gillian Brownlee DDes Student
What would you like your next professional stage to be?
What did you do before the DDes program?
Why did you choose the DDes program?
Returning to LSU was a logical decision from the beginning. I appreciate the creative freedom the DDes provides, along with the mentorship and support of the faculty.
Presently, my final thesis is on preserving African American Cultural Heritage in Baton Rouge. I will research the varying resources, services, initiatives and institutions that are working to preserve Black history and culture in Baton Rouge and assess how a community archive can assist in preservation. I was inspired to focus on this because I am a native of Baton Rouge, I am African American, and the experiences that I had while researching my master's thesis showed me how important and necessary this project is.
After completing my master's thesis, I became inspired to begin a career in archives, and I knew that the CARST and DDes program were next for me. Interestingly, I was debating on which one to pursue next. While applying for the DDes program, I learned that Archival Studies was now a concentration, and I knew this was a sign!
DDes & PhD Student
I have an impressive collection of Science Fiction and Fantasy books written by Black authors.
Daena Carrillo
I graduated from SLIS in 2019 with a Master of Library and Information Sciences (MLIS) degree and the Graduate Certificate in Archival Studies (CARST). After graduation I worked as a project archivist with the Atlanta History Museum.
Prior to the DDes program, I received my master's in art history. I also have undergraduate degrees in Interdisciplinary Studies from Southern University and Liberal Arts from Baton Rouge Community College. Throughout undergrad, I worked as a tutor at BRCC. I currently work as a Graduate Assistant at the LSU Museum of Art.
What's an odd or interesting fact about you that people may not know?
What are you studying/researching for your final thesis? Why is this important? What inspired you to focus on this?
16
What would you like your next professional stage to be?
What did you do before the DDes program?
Kirsten Campbell DDes Candidate
I envision my next professional stage is to be me building a community archive focused on African American cultural heritage and history in Baton Rouge.
Why did you choose the DDes program?
I have an undergraduate degree in Interior Design and a Master's Degree in Art History with a focus on Italian Renaissance art. I am currently the Assistant Registrar managing the collection at the LSU Rural Life Museum.
I chose the DDes program because I liked the flexibility and wide variety of ways to study cultural material. The multiple tracks of the program allow students to mold their study to the topic of interest.
LSU School of Library & Information Science 17
What would you like your next professional stage to be?
What would you like your next professional stage to be?
Katherine Fresina DDes Candidate
I am an artist and I like painting and drawing.
I would like to become a curator and a teacher and continue preserving and educating individuals about material culture.
My research centers around personal and family collections and archives. Personal and Family collections contain valuable information and artifacts. These collections are often unorganized and inaccessible for research and reference. Many of these collections are better understood by their owners and with large backlogs and limited archival and museum space, these documents could be left in the hands of educated owners. The project goal will be to explore the issues involved in archiving personal collections and to build an organizational workbook for use by collection owners in archiving their collections. This topic is important because we are all creating material culture every day and we all have stories and history worth preserving and sharing. Everyone should have the tools to preserve their story and save it for future generations. Preservation does not end and begin at the doors of museums and archives but is instead an active, communal, and organic process that society as a whole is responsible for implementing. I was inspired to focus on this topic due to the questions people often ask me dealing with how to protect their family photos, papers, and mementos. Individuals have pieces and collections that they value and would like to keep in the hands of family members. I also noticed that family members discussing their own collection have more detailed and personal stories. These are the
What are you studying/researching for your final thesis? Why is this important? What inspired you to focus on this?
I am an avid knitter and work on a new sweater each semester.
What's an odd or interesting fact about you that people may not know?
My research is centered in the preservation of community-based archives from the threat of climate change in coastal Louisiana. Preservation work filling historical gaps and facilitating accessibility to information is important to me. I am inspired by those around me doing their part to spread awareness about climate change and the creation of accessible solutions.
Why did you choose the DDes program?
I would love the opportunity to teach and continue to engage in collaborative learning research.
What are you studying/researching for your final thesis? Why is this important? What inspired you to focus on this?
What did you do before the DDes program?
What's an odd or interesting fact about you that people may not know?
stories that make history relatable and tangible. The collection is no longer historic facts but real people. I wanted people to have a guide to preserving their collections and their stories outside of an archival setting.
SLIS Co-hosts Virtual 2021 Society of Southwest Archivists Conference
lthough originally planned as an in-person affair, SLIS was happy to play virtual host to the 2021 Society of Southwest Archivists Annual Meeting. Dr. Edward Benoit, III & Leslie Bourgeois co-chaired the local arrangements committee. The remaining members of the committee included Charlene Bonnette, Blake Relle, Samuel Ayers, Amy Simon, Daniel Alonzo, Melissa Eastin, Mark Martin, and Lilly Carrell. The transformation into a virtual conference would not have occured without the expertise of CHSE's Lynn Livingston, who worked tirelessly to make the conference Oversucceed.320participants attended the virtual meeting, far exceeding any past in-person event! The meeting included over 100 unique speakers, and the move to the virtual platform met resounding success. The conference theme, "Going with the Flow," married the original physical Baton Rouge location's muddy Mississippi River with the flexibility required to survive and thrive in a global pandemic. The annual meeting workshops on
archival grant projects and responsive archival instruction were held on the Friday before the main Onmeeting.Monday morning, Casey Davis-Kaufman kicked off the meeting with her plenary address, "Traversing Currents + Creating Currents: Reflections of an AV Archivists," to a packed virtual room of 164 attendees. Casey shared her experience working with content creators, collaborating across institutions, navigating copyright issues to provide broad access, listening to, and addressing user needs, leading teams and responding to global crises and calls for justice. She shared thoughts on how archivists can and must continue to traverse the currents strategically, effectively and compassionately, as well as create new currents, both within the field and across society. The day continued with educational
18
A
Virtual SSA 2021
sessions, a break with vendors, and a virtual welcome session. One of the most successful elements of the meeting were the virtual repository tours with nearly 350 views. Ten local repositories provided participants with a behind the scenes look at their institutions including: the Angola Museum, the Diocese of Baton Rouge Archives & Records Center,
On the Move
the East Baton Rouge Public Library, the Louisiana Old State Capitol, the Louisiana State Archives, LSU Hill Memorial Library, the National Hansen's Disease Museum, Southern University Baton Rouge John B. Cade Library & Archives, the State Library of Louisiana, and the West Baton Rouge Museum. The SSA 2021 Programming Committee put together an amazing collection of educational presentations over the entire
meeting with topics ranging from collaborative and communitybased projects to prioritizing diversity, equity and inclusion to the impacts of Covid-19 in the archival world. The 23 education sessions were widely attended with a combined 1,533 participants. The meeting included daily social events as well with late afternoon virtual gatherings including the annual SNAPpy Hour and a Thursday evening trivia competition with
In 1929 the Southeastern Library Association recommended that the American Library Associate Board of Education for Librarianship conduct a survey of the library school situation in the South. Miss Sarah C.N. Bogle, Assistant Secretary of ALA and Miss Tommie Dora Barker,
T
Hill Memorial Library, 1931-1957
Director of the Carnegie Library School at Atlanta, conducted the survey in March 1930 and made the following recommendation, "In view of the trends in demand for library workers of all types, and in view of the fact that in Louisiana the State University is already offering summer courses, a library school of graduate grade offering courses in the academic year is needed there." Louisiana State University
Memories of Coates Hall
his year, SLIS is celebrating two important milestones. 2022 marks both the 90th anniversary of the School's ALA accreditation and the 40th anniversary of SLIS's move to Charles E. Coates Hall on LSU's campus. While SLIS prepares to move to George Peabody Hall in 2023, it looks back at its long history at Louisiana State University.
LSU School of Library & Information Science 19
SLOTTO tickets on the line. Speaking of SLOTTO, Melissa Gonzales graced the annual business meeting dressed in a Moulin Rouge tiger costume to emcee the SLOTTO silent auction and drawing. During the SSA Business Meeting the Distinguished Service Award was presented to Kristy Sorensen. The annual meeting concluded with four educational sessions and a final break with vendors.
20
(LSU) established a library school in 1931. The American Library Association (ALA) accredited the School at the end of its first year as a one-year library school admitting college graduates only. The School offered a full curriculum for the degree of Bachelor of Science in Library Science. The School limited registration to twenty-four students in the regular sessions and thirty in the summer session. This resulted in a high record of placement for the School's graduates. According to the School's annual bulletin, "Of the one hundred and four graduates since 1931, all were employed or married, except for one about whom the office has no Theinformation."Schoolwas located in what is now the Hill Memorial Library. In addition to administrative and faculty offices, classrooms and a typewriter room, the School maintained its own library of approximately 5,000 volumes in three different collections: a professional reference collection,
subjects. At that time, it was still common for schools of library science to have their own libraries. The cataloging lab included multiple print copies of Library of Congress and Sears subject headings. The computer lab included both MACs and PCs which used floppy disks. A staff member worked within the computer lab to answer student questions and resolve IT issues.
Over the next decade, faculty and staff in the School were provided with personal computers. SLIS shared the second floor of Coates Hall with the Computer Science department, which led to a close collaboration between the departments. The Council of Library Resources provided funding for a joint degree program between SLIS and Computer Science in which students earned both degrees.
The Library School moved to the newly constructed LSU Library when it opened in September 1958 and remained there until 1982. In Fall 1981, the School changed its name to the School of Library & Information Science (SLIS).
SLIS Moves to Coates Hall, 1982-present
a general collection of good recent titles to be used in practice work in classification and cataloguing and in class work in book selection, and a collection of well-chosen titles for adolescents and children.
LSU Libraries, 1958-1981
In the 1990s, SLIS had the opportunity to work the LSU Law Enforcement Online (LEO) project and the Federal Bureau of Investigation (FBI) to create an electronic database which would provide information to law enforcement officers in the
SLIS moved to the second floor of Charles E. Coates Hall in 1983. There were administrative and faculty offices; computer, cataloging, and reference labs; a student lounge; and a library of approximately 30,000 volumes comprising a professional collection in the fields of library science, information science, bibliography, and related
LSU School of Library & Information Science 21
From 1994 through 1999 SLIS received funding from the USIA Edmond S. Muskie & Freedom Support Act Graduate Fellowship Program. The funding provided support for students from the former Soviet Union to come to Baton Rouge and complete their master's degree in Library & Information Science.
field. As part of this project, Drs. Paskoff and Barry were able to spend an educational and exciting weekend at the FBI Academy in Quantico, Virginia.
22
fears and their challenges." Faculty would relate their own experiences to those of their students, making them feel more comfortable as they joined the program. Another event remembered fondly is the end of semester "Faculty versus Students" Trivial Pursuit Challenge. As Dr. Barry recalls, "I'm not sure the faculty ever won the challenge, but it was a wonderful afternoon of laughter and fun with our students. And that was what Incounted."May2022, SLIS hosted a virtual gathering of past Deans and Directors to reminisce about SLIS' time in Coates Hall. The conversation will be posted to the SLIS YouTube account in the upcoming months and will include a call for you to submit your own memories of your time spent in Coates Hall.
D
avid Floyd, retired Executive Director of the LSU Rural Life Museum, passed away on February 22, 2022. He was 65 and previously taught the Introduction to Museum Management course for SLIS as an adjunct instructor.
In 1994, Floyd was persuaded by his former mentor, Steele Burden, to become director of the Rural Life Museum. As Burden's "dream child" continued to grow, Floyd's leadership directed that growth into a museum that now has the largest collection of vernacular architecture in the state of Louisiana and houses the largest collection of material cultural artifacts from farms, houses, and plantations. Today, more than 67,000 visitors annually travel down a road that enters in a world of 19th century rural Louisiana – the LSU Rural Life Museum.
Remembering David Floyd
Remembering Dr. Michael Carpenter
r. Michael Carpenter, Professor Emeritus in the School of Library & Information Science at LSU, passed away on August 11, 2021. Dr. Carpenter was a member of the school's faculty from 1987 until 2006. He taught courses in cataloguing and classification, management, and computer fundamentals to hundreds of SLIS students. His impressive list of publications includes articles and books relating to the history, practice and theory of cataloguing. He was a member of the National Board of Directors of Beta Phi Mu and very active in the school's chapter of the honorary society.
In the 1980s and 1990s, faculty, staff, and students participated in a variety of social activities. SLIS had a Mardi Gras krewe and participated in the Spanish Town Parade in the 1980s. Students dressed up as their favorite book characters and worked with
D
faculty and staff to create a float. They made their own doubloons and used second-hand beads. One year the SLIS krewe won the "worst flunked" award. The krewe dressed up as Barbara Bush, the first lady known for her literacy program, for one Spanish Town parade. Former faculty and staff also remember the annual banquet fondly. This was a SLIS event that brought alumni, donors, and current students together. At this banquet, SLIS would honor incoming students and scholarship recipients, as well as new graduates. Dr. Beth Paskoff recalls that she especially enjoyed another SLIS event—orientation. She stated, "I loved meeting the students that we had only heard about on paper; I loved hearing them talk about their dreams and aspirations, and their
LSU School of Library & Information Science 23
T
he College of Human Sciences & Education honored the Huey P. Long Field House Restoration Leadership Team with its inaugural Changemaker Award this past spring. The team includes Carolyn Carter Collins, Jackie Ducote (MSLS, 1965), Carolyn Hargrave, Laura Lindsay, and Russell TheMosely.College created the Changemaker Award as the ultimate honor and exemplar of what CHSE strives to be. Honorees are agents of positive change and they transform communities for the better – not because it brings personal glory, but because it's the right thing to do. This year's honorees were selected for their vision, expertise, leadership, and commitment to the restoration of the Huey P. Long Field House. The
importance of this work is hard to overstate, as historical features such as the terrazzo floors, the Tiger mosaic, the ballroom, and other historical markers of this building literally tell the LSU story. This renovation ensures that future generations of Tigers will research, teach, and learn in state-of-the art classrooms, labs, and meeting spaces. The honorees took time to reflect on their involvement with this project, what it will mean to LSU and to future students. When the Huey P. Long Field House Restoration Leadership Team toured the facility, nearly 10 years ago, only 35 percent of the building was habitable. This experience was both profound and sad because the Field House is one of the oldest and most historic buildings at LSU, and in no way a fitting home for the vibrant college. The call to action was clear – a fully renovated Huey P. Long Field House would mean that LSU cherishes its past and is committed to taking care of the treasures on its campus for the future. This project also means that LSU is serious about competing at a high level in the areas of education, social work, kinesiology, leadership, information science, and the other degree programs that are offered within the College of Human Sciences & AccordingEducation.to Jackie Ducote, "The key to success is preparation, persistence and strategically engaging
The key to success is preparation, persistence, and strategically engaging key supporters who can help convince decision makers at various levels to support your effort.
Jackie Ducote Receives Changemaker Award
280 Trimpp.7.5 x 10.5 Rowman & Littlefield August 978-1-5381-1890-02021 Paperback $52
Laura Lindsay, Carolyn Hargrave, and Russell Mosely second this notion, recognizing that an incredible number of people helped multiple deans navigate the Field House as a project on capital outlay, ensuring it remained front and center. They cite Wayne Miller, retired development director for the college and Assistant Dean Reneé Boutte Myer as integral to their success. In the state legislature, Franklin Foil, Katherine Smith, and Gary Smith consistently supported this project over the years.
Carolyn Carter Collins was instrumental in crafting messaging to help all leaders at both the university and the legislature understand that a renovated Field House meant shortening time to degree, helping students graduate on time and enter high-need fields such as mental health, allied health, teaching, and social work. Perhaps Mr. Mosely's message to the students in the college sums it up best – "Through choosing to teach, learn or lead in the College of Human Sciences & Education, you have chosen to make a difference in areas where our state drastically needs help. Thank you for your hard work and dedication. Remember to enjoy your time at LSU in your fantastic new building – it passes fast…" Dean Mitchell considers each member of this leadership team
rofesor Suzanne M. Stauffer, PhD, edited and contributed to a book titled, Libraries, Archives, and Museums: An Introduction to Cultural Heritage Institutions through the Ages. Her book is the first of its kind to consider the development of libraries, archives, and museums and their interactions with society and culture from ancient history to the present day in Western Europe, the United Kingdom, and the United States. The text explores the social and cultural role of these institutions in the societies that created them, as well as their influences on their mission, philosophy, and service and how those changed throughout time. Dr. Stauffer's book provides readers with a thorough background in the topic specifically for graduate students and professionals in the fields of library and information science, archival studies, and museum resource management, preservation, and administration. Arranged chronologically, the story begins with the temple libraries
Dr. Stauffer Edits New Book Titled Libraries, Archives, and Museums: An Introduction to Cultural Heritage Institutions through the Ages
Thelibrary.text continues by tracing the gradual division between archives and libraries and the growth of governmental and private libraries as independent institutions as well as the development of public and private museums from the "cabinets of curiosities" of private collectors beginning in the 17th Individualcentury.chapters of the book explore the further growth and development of libraries, archives, and museums in the 19th and 20th centuries.
P
of ancient Sumer, follows the development of governmental and private libraries in ancient Greece and Rome, the influence of Asia and Islam on Western library development, the role of Christianity in the preservation of ancient literature as well as the skills of reading and writing during the Middle Ages, and the coming of the Renaissance and the rise of the university
key supporters who can help convince decision makers at various levels to support your effort." She credits her Master's degree in Library & Information Science as being invaluable in her efforts to impact public policy over the years.
to be a confidante and champion for this college and for our great university. When naming this group as our inaugural Changemaker Award, he said: "Our Field House Restoration Team has a fierce devotion and deeprooted passion to change lives and make a significant impact for our students. They are humble, and they are servant leaders. And they all possess vision, political acumen and commitment, without which, we would NOT be where are today --- with an imminent, state-of-theart teaching and research facility specifically for the LSU College of Human Sciences & Education. It's ALL of these characteristics that forever endear them in my heart and are worthy of our celebration and praise."
24
A
Cheylon Woods Publishes New Book
Louisiana State Archives Presentations
s the summer 2022 semester closed, SLIS had to say farewell to two important family members. Dr. Allan Martell came to SLIS in 2020 as a Postdoctoral Research for Dr. Benoit's IMLS project. In addition to his grant work, Dr. Martell taught several archival studies courses. He starts a new tenure-track position as an Assistant Professor in the Department of Information & Library Science, Luddy School of Informatics, Computing, and Engineering at Indiana University, Bloomington.
She began her position as an Assistant Professor of Professional Practice in Summer 2020. Since that time she has taught primarily in the LSU Online program, advised over 150 graduate students, and served on three doctoral committees. In the fall, Dr. Roeschley will begin her new tenure-track position as an Assistant Professor in the Department of Information Science, College of Information at the University of North Texas. We wish both Drs. Roeschley and Martell the best and look forward to working with them again in the future as collaborators.
to enrolling in our program, Cheylon completed her MA in Heritage Resources from Northwestern State University and was awarded an IMLS (Institute of Museum & Library Studies) fellowship through HistoryMakers (oral history archive based in Chicago) where she was assigned to work as an Archivist at the Alabama State Department of Archives and History. Cheylon is Lead Editor and Contributor to a new book Through Mama's Eyes: Unique Perspectives on Southern Matriarchy .
Dr. Ana Roeschley started teaching in SLIS as an adjunct instructor during the 2019-2020 academic year.
In 2021, the Louisiana State Archives initiated a Lunch & Learn Series and invited both Drs. Benoit & Roeschley to speak during the inagural series. Dr. Benoit presented, "The Virtual Footlocker Project: A Look into Capturing and Preserving the Personal Records of the Modern Soldier," in October. He highlighted the development, findings, and future directions of his IMLS-funded Dr.project.Roeschley highlighted the results from her dissertation study during her February presentation, "Participatory Archives and Community Engagement." Specifically, she discussed how to discover the potential of participatory archives as avenues of building bridges and relationships between archival institutions and communities.
LSU School of Library & Information Science 25
Parting is Such Sweet Sorrow
Through Mama's Eyes: Unique Perspectives on Southern Matriarchy is an interdisciplinary book exploring how the concept of Southern matriarchy has impacted our culture and society. This book has a total of 17 essays from researchers across the country, including a photo essay by internationally renowned mixed media artist Linda Friese. The book can be purchased through the University of Louisiana Press. 2015 SLIS graduate Cheylon Woods is the Associate Professor and Archivist/Head of Ernest J. Gaines Center. Prior
r. Benoit made the media rounds in July 2022 following an LSU Media Center article discussing his advice on protecting family treasures ahead of hurricane season. He was featured on Talk 107.3, WVLA, and WAFB. Here is the original article.
How do you recommend preserving physical copies of photos or papers?
The most important thing when approaching paper based materials and photographs are the temperature and relative humidity that items are being stored in.
D
What are the kinds of documents you recommend for people to preserve?
family, may not be as essential for another family. I recommend sitting down and coming up with a list of the objects, documents, photographs and audiovisual materials that are both irreplaceable and hold significant meaning. You can then prioritize the list. What might you take with you during an evacuation? What would you try to place in water-tight containers before evacuating?
26
When it comes to personal collections and archives, what people value most varies greatly. In the archival world, we define value in particular ways—and not just monetarily—but something important for one individual or
Items you may consider irreplaceable include family heirlooms, important family photographs, military materials, travel journals, audio recordings or interviews with deceased family, video recordings, etc.
Yes, if it is planned well. With cloudstorage, it is easy to back up digital images, and many people are digitizing their family photographs. If someone decides to do this, be sure to select the platform you are using carefully. You want to make sure that it will serve your
Do you recommend utilizing digital storage?
The materials prefer consistent temperatures in the 65–75-degree range with lower humidity. Of course, after a storm climate control goes out the window. In that case, it is more important to keep items clean and dry to prevent immediate mold growth. Preparation and prevention are key. When at all possible, you should store documents in acidfree folders and boxes prior to a natural disaster. With photographs, avoid (at all costs) sticky albums or gluing things to a page. If you have framed photographs, use a matte between the frame and the photograph to prevent the photo from sticking to the glass.
Dr. Benoit Interviewed About Preparing for Hurricane Season
When preparing for what could be a busy hurricane season LSU Archival Expert Ed Benoit warns planning ahead is critical. When responding to a natural disaster gathering precious items and documents can be low on the priority list when life is at stake. These are the ways Benoit recommends you should store and preserve irreplaceable items and documents ahead of the possibility of storm damage.
What about videos/cassette tapes/DVDs?
These are items we refer to as magnetic tape and optical media. Anything you have currently on magnetic tape formats, you should try to have digitized or transferred to another format as soon as possible. Magnetic tape quickly degrades over time and incorrect storage conditions. As most VHS and cassette tapes were made 20+ years ago, the clock is quickly running out on them. There are both online videos on how to digitize these items, or you could consider using one of a variety of professional digitization companies. DVDs and other optical media are better protected but can also suffer data degradation over time. Digitizing these materials can also be beneficial.
LSU School of Library & Information Science 27
What kind of damage are you looking at if you don't protect your precious photos/belongings?
The largest issue following a hurricane is mold growth. This
needs. If you are only uploading images, then you might consider a photo-only solution—but for most people a more general cloud service is better. If you consider local digital storage, such as an external hard drive, I recommend making duplicate copies and storing them in different physical locations. Finally, do not assume that digitizing an item will replace the original—it will not. Rather, it can make things easier to share and could be used to create a facsimile of the original if needed
As I noted earlier, you should create a prioritized list. What will you take with you if you evacuate? For the other items, have watertight containers that you can put things into as you make your final preparations for the hurricane. You can then put the containers as high as possible—in a closet shelf, for example. This will provide some added protection but may not
The largest hurdle for keeping your family treasures safe during hurricanes and severe weather is that you need to prepare well before the storm. By the time you are thinking about evacuating, it is too late to properly consider what you might want to protect and how. At that point, you mind is racing, and you will inevitably forget something. Just like with everything hurricane related, planning well ahead of time is key.
guarantee survival during a storm.
If you are not tech savvy and need to preserve your copies of pictures by other means, what do you recommend?
Final Thoughts
can quickly ruin photographs and other items and cannot be easily countered. There are ways to clean items that have been underwater, including both documents and photographs, but time is essential following the storm. As the materials spend more time underwater or in sludge, they are more likely to be permanently damaged. Photographs, for example, will lose their emulsion layer and become sticky. Documents will disintegrate. And, as many people know, with enough time, temperature and humidity, mold will wreak havoc.
28 Above Librarianship.andRegionalInstituteLeftFaculty.1932-331940onCounty
SLIS Faculty, Students & Alumni Gatherings
On the Geaux
A
LSU School of Library & Information Science 29
s we finally began more in-person activities during the past year, SLISters meet outside the confines of the university on several occasions. In early February, Dr. Roeschley & Benoit held an informal social hour outside the East Baton Rouge Parish Main Library. In June, SLIS hosted a cocktail hour in Washington, D.C. in conjunction with the ALA conference. Held at Teddy & the Bully Bar, over 20 alumni and students stopped by to meet with Drs. Barry, Benoit and their fellow SLISters. Last, but not least, those attending the Louisiana Library Association Conference held during July in Alexandria got to meet Professor Gill and Drs. Thiele, Barry, & Benoit. It was great to see so many alumni, students and friends in person again this year--we look forward to doing it all again next year. Enjoy these pictures of the gatherings.
30
Ju, B., Stewart, J. B., & Jin, T. (2022). A bit hard for us to explain: Barriers to creating new information in scientific collaboration. Library & Information Science Research, 44(3).
Stauffer, S.M. (2021). The influence of the Muslim world on the west (610-1299). In Stauffer, S.M. (Ed.), Libraries, archives, and museums: History & theory of cultural heritage institutions in the west (pp. 57-68). Rowman & Littlefield.
Stauffer, S.M. (2021). Twentieth-Century libraries. In Stauffer, S.M. (Ed.), Libraries, archives, and museums: History & theory of cultural heritage institutions in the west (pp. 209-220). Rowman & Littlefield.
Baker, S., Smith, D., Colby, D., & Gill, D. (2022). Self-Reported characteristics of servant leadership in school librarians. IASL 2022 Hybrid Conference and Research Forum.
Stauffer, S.M. (2021). Muslim Spain (Al-Andalus) (711-1492). In Stauffer, S.M. (Ed.), Libraries, archives, and museums: History & theory of cultural heritage institutions in the west (pp. 69-80). Rowman & Littlefield.
Fitzgerald, K., Bourret, G., Audas, J., Olson, L., Roeschley, A., & Mongeon, P. (2021). The established archives: a bibliometric overview of archival research. Proceedings of the Annual Conference of CAIS/Actes du congrès annuel de l'ACSI .
Stauffer, S.M. (2021). The ancient world. In Stauffer, S.M. (Ed.), Libraries, archives, and museums: History & theory of cultural heritage institutions in the west (pp. 7-16). Rowman & Littlefield.
Smith, D., Milburn, S., Colby, D., Esener, Y., & Gill, D. (2021). What is important for survival?: The analysis of a school librarian's COVID-19 blog post corpus. IASL Annual Conference Proceedings.
Martell, A. & Benoit, E., III. (2022). The genre of love me binders: U.S. military veterans documenting their service. Archivaria, 95.
Ju, B., Jung, Y. & Bourgeois, J. (2021). Seeking health information in Wikipedia and readers' satisfaction. Proceedings of Association for Information Science & Technology 2021.
PUBLICATIONS
LSU School of Library & Information Science 31
Buchanan, S.A., Barsan, E., Benoit, E. III, Cocciolo, A., Johnson, A.M., Lima, A., Matusiak, K.K., Poole, A., Post, C., and J. Zhang (2021). Inventing and implementing future-ready archival education. Proceedings of the Association for Library and Information Science Education Annual Conference: ALISE 2021 .
Faculty News
Olson, L., Audas, J., Bourret, G., Fitzgerald, K., Roeschley, A. , & Mongeon, P. (2021). Is archival scholarship for everybody? A bibliometric analysis of gender and knowledge production in the archival field, 1981-2019. Proceedings of the Annual Conference of CAIS/Actes du congrès annuel de l'ACSI.
Stauffer, S.M. (Ed.). (2021). Libraries, archives, and museums: History & theory of cultural heritage institutions in the west. Rowman & Littlefield.
Benoit, E., III, Martell, A. , & Brownlee, G. (2021). The Virtual Footlocker Project: 2021 MARS update. Society of American Archivists, online.
Yang, S., & Ju, B. (2021). Library support for emergency management during the time of natural disasters: Through the lens of public library Twitter data. Library and Information Science Research, 43(1) .
Buchanan, S.A., Barsan, E. Benoit, E., III, Cocciolo, A., Johnson, A.M, Lima, A., Matusiak, K.K., Poole, A., Post, C., & Zhang, J. (2021). Inventing and implementing future-ready archival education. Association for Library and Information Science Education, online.
Benoit, E., III & Martell, A. (2022). Utilizing focus group research data to create preservation curricula for veterans. Society of American Archivists, online.
Stauffer, S.M. (2022). Correct provision can be made for their wants: The reading rooms of the Santa Fe Railroad. Library & Information History
Wang, F., Zhu, H., & Wu, Y. (2021). Quality, reuse, and governance of open data. Proceedings of ASIS&T 84th Annual Meeting , 659-662.
Zhang, W., Ji, M., Wang, H., Zhang, C., Xu, S., Wu, Y., & Song, F. (2020). An exploration of how the resourcing of staff and book purchasing affects the development of China's public school libraries in Guangzhou. Journal of the Australian Library and Information Association (JALIA), 69(1), 70-92.
Stauffer, S.M. (2021). An emergency job well done: Friends of freedom libraries and the Mississippi freedom libraries. Libraries: Culture, History, and Society, 5(1), 102-128.
Wang, F., Yang, J., & Wu, Y. (2021). Non-synchronism in theoretical research of information science. Journal of Documentation, 77(6), 1430-1454.
Suttle, M. & Gill, D. (2022). Misinformation, disinformation, fake news, and news media literacy for school libraries. IASL 2022 Hybrid Conference and Research Forum
Benoit, E., III, Martell, A., & Brownlee, G. (2021). Documenting the personal records of the modern soldier in the times of COVID-19. Society of Southwest Archivists Annual Meeting, online.
32
Benoit, E., III & Roeschley, A ( 2022). Using backward design model to create effective online courses. Archival Education & Research Institute, online.
Benoit, E., III, Martell, A., & Brownlee, G. (2021). Documenting the personal records of the modern soldier in the times of COVID-19. Northwest Archivists Annual Meeting, online.
Gill, D. & Colby, D. (2021). An exploratory study of school librarians' advocacy for equitable access during a pandemic. New Librarianship Symposia Series, online.
Gill, D. (2021). A new normal agenda in a COVID-affected world. New Symposium iConference, online.
Ju, B., Jung, Y. & Bourgeois, J. (2021). Seeking health information in Wikipedia and readers' satisfaction. Association for Information Science & Technology, online.
Stewart, B. & Ju, B. (2021). A conceptual framework of data (Info) quality revisited. Proceedings of Association for Information Science & Technology 2021.
PRESENTATIONS
Stewart, J. B. (2022). Community, risk assessment, prevention and control: Black American college student's information seeking on COVID-19. Health Information & Libraries Journal
Benoit, E., III, Martell, A., & Brownlee, G. (2021). Documenting the personal records of the modern soldier in the times of COVID-19. Midwest Archives Conference Annual Meeting, online.
Martell, A., Benoit, E., III, & Brownlee, G. (2021). Documenting the personal records of the modern soldier in the times of COVID-19 . Mid-Atlantic Regional Archives Conference, Gettysburg, PA.
Stauffer, S.M. (2022). Correct provision can be made for their wants: The reading rooms of the Santa Fe Railroad. Past and Futures of the Library, Pollak Library, California State University Fullerton.
LSU School of Library & Information Science 33
Roeschley, A. (2021). Emerging voices in archives. Society of American Archivists, online.
Stauffer, S.M. (2021). Because I have read books myself: Books and reading in E. Nesbit's Bastable children series. Reader in the Book: Books, Reading, and Libraries in Fiction, Institute of English Studies, University of London, UK, online.
Benoit, E., III. (2021). The Virtual Footlocker Project: A look into capturing and preserving the personal records of the modern soldier. Louisiana State Archives, Lunch & Learn Series.
Stewart, B. & Ju, B. (2021). A conceptual framework of data (Info) quality revisited. Association for Information Science & Technology, online.
Roeschley, A. (2022). Participatory Archives and Community Engagement. Louisiana State Archives, Lunch & Learn Series.
Roeschley, A . & Ahaiwe, E. (2021). P lenary address: Archival ethics and values . Archival Education & Research Institute, online.
Stewart, B. & Ju, B. (2022). Exploring an information quality framework for Wikipedia articles. Information Seeking in Context (ISIC), Berlin, Germany.
Stauffer, S.M. (2022). Correct provision can be made for their wants: The reading rooms of the Santa Fe Railroad. Southwest P/ACA Annual Conference, Albuquerque, NM.
Stauffer, S.M. (2021). Rosenwald demonstration library in Webster Parish, Louisiana. Southwest P/ACA Annual Conference, online.
Martell, A., Benoit, E., III , & Brownlee, G. (2021). Love me binders: Personal information collections for the modern soldier. Society of American Archivists Research Forum, online.
Benoit, E., III. (2021). Love me binders & digital v-mail. Military veterans' personal archives in the 21st century. Information Matters University of Arizona iSchool Colloquium Series.
INVITED SPEAKER
Soyka, H., Gracy, K.F., Benoit, E., III, Buchanan, S.A., & Force, D.C. (2021). Advancing an agenda for online archival pedagogy . Archival Education and Research Institute, online.
Ascension Parish Library & Benoit, E., III (consultant) (2021). Photographic history of Ascension Parish. Louisiana Endowment for the Humanities. $6,000. Funded.
Benoit, E., III. (2021). Preserving our history: A new project from Ascension Parish library. Ascension Parish Library, Gonzales, LA.
FUNDED RESEARCH
Wang, F., Zhu, H., & Wu, Y. (2021). Quality, reuse, and governance of open data. Association for Information Science & Technology, online.
Benoit, E., III, Trepanier, J., & Vanos, J. (2022). PROTECCT-GLAM: Risk of the environment's changing climate threats for galleries, libraries, archives and museums. Institute of Museum and Library Services. $458,963. Funded.
Kara Davis Youngblood (MLIS, 2006) recently accepted a new position as the Regional Manager of the Edmondson Pike Branch of the Nashville Public Library system. She will continue to manage the Bordeaux branch of the Nashville Public Library until a replacement is hired. Kara's direct comment: "I'm one of six Regional Managers. SLIS prepared me well."
34
Jo Ann Henson (MLIS, 2000) was promoted to Librarian III at George Mason University and published two articles:
Karen Leeseberg (MLIS, 1991) worked at the Nunez Community College library in Chalmette, LA from after her SLIS graduation until 2004. Upon moving to Texas, she was employed by Southern Methodist University in the Business Library. She has enjoyed her many years as an academic librarian but is now looking forward to retirement starting in July.
1970s
Anne Flack (MLS, 1978) retired from the Arlington County Public Library, Virginia, in June 2021.
Melissa Mallon (MLIS, 2007) was promoted to Associate University Librarian for Teaching & Learning at Vanderbilt University Libraries.
Miriam D. Childs ( MLIS, 1992), Director, Law Library of Louisiana has been appointed as the American Association of Law Libraries (AALL) treasurer.
Dr. Beth Patin ( MLIS, 2004) received an IMLS Early Career Grant for her project, "Interconnected: How Public Libraries as Essential Information Infrastructures Enhance Community Resilience." The project will investigate how public libraries assist with community resilience during disasters. According to Dr. Patin, "In 2005, Hurricane Katrina destroyed my library and forced me to consider how our library could support our community. My dissertation investigated how public libraries enhance community resilience. I'm thrilled that I will be able to continue
Class Notes
E-mail your news to carolbarry@lsu.edu
In 2021, Jo Ann J. Henson & Jasmine A. Spitler published "COVID-19 and academic libraries: An exploration of business students' access adaption," Journal of Business & Finance Librarianship . DOI: 10.1080/08963568.2021.2015848.
In 2021, Henson, J. A. J., King, K. M., & Bennett, K. published, It takes a team!, Ticker: The Academic Business Librarianship Review , 5(2), https://doi.org/10.3998/ticker.16481003.0005.207.
We want to hear from you!
Send us any news you would like to share with fellow SLISters, such as weddings, births, promotions, new jobs, awards, publications, awards, presentations, and so on.
Tara Cunningham (formerly Lombardi) (MLIS, 2008) was promoted to Head of Collection Services at the Louisiana Supreme Court Law Library and is currently serving as secretary of the New Orleans Association of Law Librarians.
Douglas Deichmann (MLIS, 2000) was a librarian for Jefferson Parish for 34 years.
1990s
2000s
2010s
Dr. Beth Patin also received the ALISE Best Conference Paper award for her 2022 paper co-authored with Tyler Youngman, "The Sankofa Intervention: Combatting the Epistemicide of Parasitic Omission Through Civil Rights Literacy in Community Information Contexts."
Raven Frost Creech (MLIS & CARST) recently started a job with the Tangipahoa Parish Library as a Children's Program Specialist at the Ponchatoula Branch, where the branch manager is an LSU SLIS alumna (Ellen John). You can catch her running story time and after school programs for children ages 0-12. While unrelated to Raven's focus on archival studies, she feels it will provide her plenty of experience in public programming.
2020s
Matthew Estill (MLIS, 2021) began working at the Electronic Resources Librarian at the University of Pittsburgh.
Jane Fiegel (MLIS & CARST, 2022) has been appointed the Early Career Member of the Society of American Archivist's Committee on Research, Data, and Assessment (CORDA). Fiegel was also selected as an inaugural cohort member of Preserving digital Objects with Restricted Resources (POWRR) Peer Assessment Program, which will run from February 2022 - January 2023. Fiegel also received a Professional Development Microgrant through the Digital Preservation Outreach & Education Network (DPOE-N) to begin coursework for the SAA Digital Archives Specialist certification. Finally, she participated in a panel presentation, "Hidden Catholic Collections: Revealing Underused Collections in Catholic Archives," at the American Catholic Historical Association's Annual Meeting in February 2022.
that work by creating practical protocols filling a much-needed gap in disaster preparedness instruction for librarians, managers, and directors."
The National Baseball Hall of Fame & Museum selected Pamela Cummings (MLIS & CARST, 2022) as a member of its 2022 Frank & Peggy Steele Internship Program. Ms. Cummings was one of only 18 selected from over 500 nationwide applications.
Joseph Azizi ( MLIS & CARST, 2022) will present "Our Interactions with Contentious Archives: Repairing Historical Narratives," at the Fall 2022 Mid-Atlantic Regional Archives Conference.
Despite being SLIS alumnae and New Orleans residents, Isabel Altamirano ( MLIS, 2013) & Lori Spradley (MLIS, 2010), had never run into each other. Now they are new Assistant Professors at Auburn University. Lori is the Human Sciences Librarian and Isabel is the Chemistry Librarian.
Michelle Benoit (MLIS, 2015) was awarded the Baton Rouge Area Foundation $10,000.00 grant to purchase accelerated readers for Audubon Elementary. The grant will also host a real men read event that couples with 100 black men to come in and read to students. The participants will receive t-shirts that say, "real men read," at Audubon Elementary. Finally, the grant will also purchase multicultural books to start a book club with our struggling readers. Michelle also received a $5,000 grant to update all technology in the Library from the Deborah Rochelle Foundation.
Amy Corder (MLIS, 2019) became the New Members Caucus Chair for the Medical Library Association. Corder was also selected as a 2021-2022 Medical Library Association Research Training Institute Fellow (RTI). The RTI program is an immersive research training program that provides advanced research methods training and mentoring for one year while participants complete a research project. Fellows are awarded through a highly selective submission process with an emphasis on a desire to learn, enthusiasm for research, and the quality of their proposed research topics.
Sara V. Pic ( MLIS, 2014) has been elected as the American Association of Law Libraries (AALL) secretary and treasurer of the Government Law Libraries Special Interest Section.
LSU School of Library & Information Science 35
S. Trent Dunkin (MLIS, 2021) obtained a position as Institutional Repository Librarian for LSU Libraries and began working on a Ph.D. in French Language & Society in the LSU French Studies program.
Brittany Perry (MLIS) interned with the National Park Service out of Lake Mead National Recreation Area in Boulder City, Nevada. During the internship, Perry completed two significant projects. She appraised and processed 45 boxes of Resource Management and Park Facility Records for transfer to the National Archives and processed 15 linear feet of land records for the park. According to Perry, "One of the most interesting documents I worked with was the initial 1931 scoping and planning document concerning the land acquisition and water rights for the Hoover Dam." Reflecting on the experience, Perry noted, "my internship was an amazing experience and aided me in my courses with LSU greatly. I was able to synthesize the knowledge from my courses into real-life experiences."
Mackenzie Roberts Beasley (MLIS, 2018) was highlighted in several news stories, including The New York Times and Smithsonian Magazine for her work discovering the oldest footage of New Orleans on film from 1898.
Allyson Russell (MLIS) presented, "And Here My Troubles Began: The Banning of Art Spiegelman's MAUS," at the Fairhope Unitarian Fellowship. She is also currently the Teen Librarian at Fairhope Public Library.
Helen joined the State Library of Louisiana, working to open new libraries. On April 28, 1946, the Washington Parish Library opened with Helen Dykes as the founding librarian. With her family, Helen lived in Nederland, Texas, New Orleans, Winston-Salem, and Lenoir, North Carolina. In every community, Helen worked as a librarian.
The National Library of Medicine National Center for Data Services selected Aundria Parkman (MLIS) as part of its first cohort in their Data Internship Program following a highly competitive review process. The goal of the program is to provide graduate students from underrepresented racial and ethnic groups with practical experiences and skills for obtaining data librarian positions. These paid internships offer opportunities to work with real life data and scenarios while working with a mentor in a guided environment.
Jason Straight (MLIS & CARST, 2021) started a new position at the law firm of Jones Walker LLP as Information & Research Services Training Coordinator in the Library & Information Services Department.
In Memoriam
36
Elisabeth Lee (MLIS) was published in the Loyola University New Orleans Peace Conference magazine and presented, "Homonationalism and Pinkwashing Human Rights Abuses in the Israeli-Palestinian Conflict," at the 14th annual Peace Conference.
Christopher Kennedy (MLIS) began working at the Louisiana State Archives in the audiovisual section and received the David Gracey II Scholarship from the Society of Southwest Archivists. He also wrote a sports biography about former Louisiana Tech University football and golf coach and athletic director, Joe Aillet, and plans on publishing it in August 2022.
Irene "Renie" Wainwright (MLIS, 1990) died June 6, 2022 at Touro Infirmary in New Orleans at the age of 69 after a brief, brave battle with cancer. After earning her MLIS in 1990, she returned to New Orleans to work at the New Orleans Public Library in the City Archives/Special Collections as assistant archivist (1991-2006) and as head of the archives until her retirement in 2015. At NOPL, Renie processed numerous collections, assisted a wide range of authors and researchers, and, with her eventual husband Wayne Everard, developed and managed the NOPL website, oversaw microfilming and scanning projects, and worked hard to save the City Archives/Special Collections after Hurricane Katrina devastated the NOPL system. She contributed to her profession by holding positions with and membership in state, regional and national archival and library associations.
Beverly Baker Aldridge (MLS, 1978) died December 11, 2020, at her home in Panama City, Florida. She received her Master's degree in Library Science from LSU in 1978, and was initiated into Beta Phi Mu, the National Library Science Honor Society. She was retired from the Natchez-Adams Public Schools where she served as a librarian/media specialist for sixteen years. She also taught library science classes at the University of Southern Mississippi, Natchez campus.
Helen Theresa Dykes Peck (BS, 1944) died on December 2, 2021 at her home in the Kings Bridge Retirement Community in DeKalb County, Georgia. Born in New Orleans, Louisiana on May 4, 1921, she lived 100 years and 7 months. Helen graduated in 1942 from the University of Louisiana at Lafayette with a B.A. in English. She graduated in 1944 from Louisiana State University with a B.S in Library Science. She was admitted to the Phi Kappa Phi honor society at LSU.
Maureen Iverson
Fall 2021 SLIS Scholarships
Peter Thompson
Mary Hutcheson
Janisha Musco
Dorothy Beckemeyer Skau Scholarship
Michelle Ricketts
Mary M. Hanchey Memorial Fellowship
JimmieCeallsachScholarshipCrouchHartmanHooverMemorialScholarshipCharityRingel
Section Fellowship
Suzanne Hughes-Francis Scholarship
Louisiana Library Association Trustees
Friends of the Lafayette Parish Public Library Fellowship
Devyn Parker
Beta Zeta ScholarshipJaneFiegel
Robert D. and Barbara Biggs Graduate Student Award
LSU School of Library & Information Science 37
Raven Creech
JudithScholarshipMemorialJohnson
Donald D. Foos
Anna C. Burns LISKellyFellowshipGatzke
TheresaFellowshipCorbin
Florinell F. Morton Scholarship
38
CongratulationsScholarshiptotheawardees
Ollie H. Burns & a special thank you to all of our generous scholarship donors!
Matthew Estill
Ida Schooler
Agnes Corkern Sayers Endowed
Nettie P. WilsonChristieScholarshipThomas
Helen M. Yerger Dew Scholarship
Sidone Lawrence Walker Scholarship
Amanda Kowalski
John and Hester Slocum
SLIS also awared the following scholarships, however the awardees requested their names be witheld from publications: H.W. Wilson Scholarship
Lewis Mack JessicaFellowshipRoberts
Richard W. Peck ScholarshipAdaWolin
ClaudiaFellowshipCornejo
Join the SLIS Alumni & Friends listserv under Resources on our website, and update your alumni information at lsu.
of our alumni's ac complishments and want to brag on you! Email Dr. Barry (carolbarry@lsu.edu) with any news or updates.
321
Interested in Giving Back to SLIS? It's as Easy as...
Help us tell your story
Keep in touch
Support our current students
Weedu/chse/alumniareveryproud
Student support can take many forms, including referring new students, men toring current students, and donating to student scholarship & travel funds.