FALL HOLIDAY 2022 HANDCRAFTED JEWELRY, APPAREL, AND ACCESSORIES
Our Mission
Our Mission
Lotus and Luna empowers artisan communities through educational resources, fair wages, and endless opportunity. Our unique, handcrafted products promote growth among our villages in Thailand, helping them achieve a better quality of life. We are proud to spread the importance of ethical consumption by sharing their talents with the world.
Your support enables us to make the world a better place, one village at a time!
WHY PARTNER WITH US?
www.lotusandluna.comsales@lotusandluna.com 1
Janelle Clasby, Founder and CEO
Ending the Cycle
BEFORE LOTUS AND LUNA, OUR ARTISANS WERE WORKING IN PHYSICAL, LABORIOUS JOBS WITH LONG HOURS.
YOUR PARTNERSHIP PROVIDES OUR ARTISANS WITH:
The Ripple Effect
Lotus and Luna started with 12 artisans in 2016 and has grown to employ over 300 artisans in 4 different villages.
By becoming a Lotus and Luna retailer, you allow us to continue supporting these talented women and contribute to the growth of their small communities.
www.lotusandluna.comsales@lotusandluna.com 2
5780 Chesapeake Court Suite #5, San Diego, CA 92123 PH: 708. 606. 5711 sales@lotusandluna.com www.lotusandluna.com Follow us on Instagram: @shoplotusandluna
When putting an order together, there are a few things to keep in mind…
· All of our items are handmade with love by artisan villages in Northern Thailand
· Recommended minimum order is $300.
· We offer complimentary fixture options with minimum purchases. Please see our POP selections on page 46 for more info.
· All orders are shipped via FedEx, USPS or UPS from San Diego, CA. If a specific carrier or routing procedure is preferred, please let us know when submitting your order.
· Our products are designed to fit all standard sizes. Jewelry comes with multiple adjustable sizes.
· Payment terms are credit card or Net 30 pending credit approval.
· Zip code protection is offered on a case by case basis following an area analysis, and with minimum annual purchases of $8,000 or greater.
· To view our entire collection, visit our website at www.lotusandluna.com and contact your rep for closeout availability.
· Please contact us if you would like to meet with a local rep or to hear our tradeshow schedule.
Interested in private label?
We offer private label items with custom tags and packaging. Contact christina@lotusandluna.com with inquiries.
If you have any additional questions, please reach out to us! We love any opportunity to get to know you and your business better, welcoming all comments and suggestions.
With Gratitude, Janelle Clasby (Founder/CEO)
www.lotusandluna.comsales@lotusandluna.com 3
Draft Date:11.09.22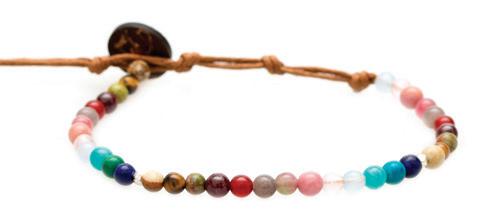 www.lotusandluna.comsales@lotusandluna.com 5 HEALING BRACELETS 4MM ENERGY STONES WSP: $12/each PRE-PACK 2/STYLE MIN OF 5 PACKS PRE-PACK OF 10: $120 SKU:HLG4M-PPP-10 SKU: 41041 Self Love Pearl SKU: 41064 Imagination + Inner Peace Mother of Pearl + Amazonite SKU: 41055 Peace + Love + Happiness Jasper + Rose Quartz + Tourmaline SKU: 41004 Intuition + Inner Peace Moonstone + Amazonite SKU: 41020 Love + Happiness Rose Quartz + Tourmaline SKU: 41031 Master Healer Jade, Jasper, Amazonite, Quartz, Tiger's Eye, Garnet, Unakite *Top Selling Collection* *TopSeller* *TopSeller*
www.lotusandluna.comsales@lotusandluna.com 6 SKU: 41071 Inner Peace + Imagination Amazonite + Mother of Pearl SKU: 41073 Healing + Inner Peace Quartz + Amazonite SKU: 41072 Inner Peace + Healing Amazonite + Quartz SKU: 41069 Strength + Healing Lava Stone + Quartz SKU: 41070 Self Love + Love Pearl + Rose Quartz
www.lotusandluna.comsales@lotusandluna.com 7 HEALING BRACELETS 6MM ENERGY STONES WSP: $14.50/each PRE-PACK 2/STYLE MIN OF 5 PACKS PRE-PACK OF 10: $145 SKU:HLG6M-PPP-10 SKU: 40101 Wisdom + Inner Peace Lapis Lazuli + Amazonite SKU: 40106 Balance + Healing Howlite + Quartz SKU: 40103 Inner Peace + Healing Amazonite + Quartz SKU: 40107 Strength + Confidence Lava Stone + Onyx SKU: 40105 Strength + Focus Lava Stone + Labradorite SKU: 40108 Peace + Strength Jasper + Lava Stone SKU: 40058 Healing + Inner Peace Quartz + Amazonite SKU: 40088 Self Love Pearl SKU: 40081 Strength + Courage Lava Stone + Tiger's Eye SKU: 40087 Master Healer Jade, Jasper, Amazonite, Quartz, Tiger's Eye, Garnet, Unakite
www.lotusandluna.comsales@lotusandluna.com 8 SKU: 21061 Intuition + Self Love Moonstone + Pearl SKU: 21067 Healing + Inner Peace Quartz + Amazonite SKU: 21065 The Sun and Moon Sunstone + Moonstone SKU: 21068 Inner Peace + Healing Amazonite + Quartz SKU: 21033 Love + Happiness Rose Quartz + Tourmaline SKU: 21049 Self Love Pearl SKU: 21051 Balance + Inner Peace Howlite + Amazonite SKU: 21066 Inner Peace + Imagination Amazonite + Mother of Pearl SKU: 21048 Master Healer Jade, Jasper, Amazonite, Quartz, Tiger's Eye, Garnet, Unakite HEALING NECKLACES 4MM ENERGY STONES WSP: $16.50/each PRE-PACK 2/STYLE MIN OF 5 PACKS PRE-PACK OF 10: $165 SKU:NKL-PPP-10 *TopSeller*
www.lotusandluna.comsales@lotusandluna.com 9 SKU: 10922 Inner Peace Amazonite "QUIET THE MIND AND THE SOUL WILL SPEAK" SKU: 10916 "TRUST THE UNIVERSE." SKU: 10909 Intuition Moonstone "MY INNER VOICE IS MY GUIDE" SKU: 10921 Love Rose Quartz "LOVE IS MY GUIDE" SKU: 10907 Self Love Pearl "I LOVE AND ACCEPT MYSELF AS I AM" SKU: 10917 "CREATE YOUR OWN SUNSHINE" GODDESS BRACELETS WSP: $12/each PRE-PACK 2/STYLE MIN OF 5 PACKS PRE-PACK OF 10: $120 SKU:CS-PPP-10 *Top Selling Collection*
www.lotusandluna.comsales@lotusandluna.com 10 SKU: 22012 "CREATE YOUR OWN SUNSHINE" SKU: 22011 "TRUST THE UNIVERSE" SKU: 22004 Intuition Moonstone "MY INNER VOICE IS MY GUIDE" SKU: 22002 Self Love Pearl "I LOVE AND ACCEPT MYSELF AS I AM" SKU: 22014 Inner Peace Amazonite "QUIET THE MIND AND THE SOUL WILL SPEAK" GODDESS NECKLACES WSP: $16.50/each PRE-PACK 2/STYLE MIN OF 5 PACKS PRE-PACK OF 10: $165 SKU:CSN-PPP-10 SKU: 22013 Love Rose Quartz "LOVE IS MY GUIDE"
www.lotusandluna.comsales@lotusandluna.com 11 STONE OF THE EARTH BRACELETS SKU: 1100 7 Love Rose Quartz SKU: 11021 Calm Aquamarine SKU: 1100 6 Peace Jasper SKU: 11009 Vitality Amethyst SKU: 11022 Self-Expression Blue Lace Agate WSP: $ 12/each PRE-PACK of 10: $120 SKU: SEB-PPP-10 MIN OF 2/SKU
www.lotusandluna.comsales@lotusandluna.com 12 STONE OF THE EARTH NECKLACES SKU: 11002 Love Rose Quartz SKU: 11003 Calm Aquamarine SKU: 11019 Self-Expression Blue Lace Agate SKU: 11001 Peace Jasper SKU: 11020 Intuition Moonstone WSP: $13.50/each PRE-PACK of 10: $135 SKU: SEN-PPP-10 MIN OF 2/SKU
www.lotusandluna.comsales@lotusandluna.com 13 MIXED CRYSTAL HEALING NECKLACES SKU:
SKU: 20120 WSP: $19/each PRE-PACK of 10: $190 SKU: MCN-PPP-10 MIN OF 2/SKU MIXED CRYSTAL HEALING BRACELETS
SKU:
SKU:
WSP: $13/each PRE-PACK of 10: $130 SKU: MCB-PPP-10 MIN OF 2/SKU
20121
SKU: 10622
10623
10621
BRAIDED STONE BRACELETS
WSP: $5/each PRE-PACK of 10: $50 SKU: BRST-PPP-10 MIN OF 5/SKU
SKU: 10810 PEARL
SKU: 10811 L AVA STONE
SKU: 10818 AMAZONITE
SKU: 10820 JA DE
SKU: 10822 QUARTZ
SKU: 10825 QUARTZ
BRAIDED PUKA BRACELETS
WSP: $6.50/each PRE-PACK of 10: $65 SKU: BP-PPP-10 MIN OF 5/SKU
SKU: 10721
SKU: 10723
SKU: 10725
SKU: 10726
SKU: 10727
www.lotusandluna.comsales@lotusandluna.com 14
www.lotusandluna.comsales@lotusandluna.com 15 DEWDROP NECKLACES SKU: 11024 Self Love Pearl SKU: 11025 Healing + Imagination Quartz + Mother of Pearl SKU: 11023 Inner Peace + Imagination Amazonite + Mother of Pearl SKU: 11026 Master Healer Jade, Jasper, Amazonite, Quartz, Tiger's Eye, Garnet, Unakite WSP: $16/each PRE-PACK of 10: $160 SKU: DDN-PPP-10 MIN OF 2/SKU
www.lotusandluna.comsales@lotusandluna.com 16 EVIL EYE BRACELETS SKU: 10717 SKU: 10718SKU: 10716 SKU: 10719 SKU: 10720 WSP: $6/each PRE-PACK of 10: $60 SKU: EE-PPP-10 MIN OF 5/SKU EVIL EYE NECKLACES SKU: 20113 Power + Prosperity Evil Eye SKU: 20112 Protection Evil Eye WSP: $ 12/each PRE-PACK of 10: $120 SKU: EEN-PPP-10 MIN OF 5/SKU
www.lotusandluna.comsales@lotusandluna.com 17 MOONBEAM COLLECTION SKU: 10519SKU: 10029 SKU: 10521 SKU: 10526 SKU: 10527 SKU: 10530 Single Wraps WSP: $6.50/each PRE-PACK of 10: $65 SKU: MOO-PPP-10 MIN OF 5/SKU *Top Selling Collection*
WSP: $6.50/each
SKU: 10054 SKU: 10055
www.lotusandluna.comsales@lotusandluna.com 18 OCEAN COLLECTION
Single Wraps
PRE-PACK
SKU: 10018 SKU: 10039 SKU: 10048 SKU: 10053 SKU: 10059 EARTH COLLECTION
of 10: $65 SKU: OCEAN-PPP-10 MIN OF 5/SKU
Wraps
SKU: 10133 SKU: 10147SKU: 10103 SKU: 10164 Single
WSP: $6.50/each PRE-PACK of 10: $65 SKU: EARTH-PPP-10 MIN OF 5/SKU
SKU: 10302
www.lotusandluna.comsales@lotusandluna.com 20 MEN'S COLLECTION
Wraps
BRAIDED PUKA BRACELETS
SKU: 10305SKU: 10301 SKU: 10310 SKU: 10343 SKU: 10348 SKU: 10351SKU: 10349 Single
WSP: $6.50/each PRE-PACK of 10: $65 SKU: HIS-PPP-10 MIN OF 5/SKU MEN'S
SKU: 10731 SKU: 10732SKU: 10730
WSP: $6.50/each PRE-PACK of 10: $65 SKU: BPM-PPP-10 MIN OF 5/SKU
www.lotusandluna.comsales@lotusandluna.com 21 SIREN'S SONG NECKLACES SKU: 11038 Quartz SKU: 11039 Apatite, Aventurine, Peridot SKU: 11037 Amethyst, Apatite, Quartz WSP: $14.50/each PRE-PACK of 10: $145 SKU: SSN-PPP-10 MIN OF 2/SKU
www.lotusandluna.comsales@lotusandluna.com 22 TUBE BEAD NECKLACES SKU: 11030 Imagination Mother of Pearl/Silver SKU: 11029 Imagination Mother of Pearl/Gold WSP: $17/each PRE-PACK of 10: $170 SKU: TBN-PPP-10 MIN OF 2/SKU
UNIQUE TREASURES
NECKLACES
MIN OF 2/SKU
SKU: 11031
Self Love
Pink Pearl WSP: $14
SKU: 11033
Self Love
Pink Pearl WSP: $17
BRACELETS
MIN OF 2/SKU
SKU: 11032
Imagination
Mother of Pearl WSP: $20
SKU: 10733
Imagination
Mother of Pearl WSP: $14.50
SKU: 21069
Self Love Pink Pearl WSP: $20
www.lotusandluna.comsales@lotusandluna.com 24
HAREM PANTS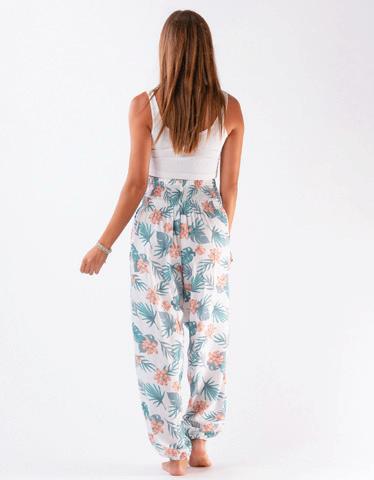 WSP: $20/each PRE-PACK 2/STYLE: $40 MIN OF 3 PACKS
SKU: 90021 Color: White and Coral Print: Tropical Lotus Size: S/M Wholesale: $20
SKU: 90051 Color: Teal Print: Watercolor Mandala Size: S/M Wholesale: $20 SKU: 90053, 90053-CUR Color: Gray Print: Watercolor Mandala Size: S/M, L/XL Wholesale: $20
SKU: 90056, 90056-CUR Color: Black and Cream Print: Mandala Size: S/M, L/XL Wholesale: $20
www.lotusandluna.comsales@lotusandluna.com 26
*TopSeller* *TopSeller*
SKU: 90064 Color: Taupe and Cream Print: Mandala Size: S/M Wholesale: $20
SKU: 90067 Color: Azure Print: Watercolor Mandala Size: S/M Wholesale: $20
SKU: 90077, 90077-CUR Color: Mustard Print: Mandala Paisley Size: S/M, L/XL Wholesale: $20
*TopSeller*
SKU: 90085, 90085-CUR Color: Lavender Print: Mandala Paisley Size: S/M, L/XL Wholesale: $20
SKU: 90086, 90086-CUR Color: Deep Teal Print: Mandala Paisley Size: S/M, L/XL Wholesale: $20
www.lotusandluna.comsales@lotusandluna.com 27
SKU: 90090 Color: Blue Print: Watercolor Palm Leopard Size: S/M Wholesale: $20
SKU: 90097, 90097-CUR Color: Black Print: Tie Dye Size: S/M, L/XL Wholesale: $20
SKU: 90103, 90103-CUR Color: Coral and Moss Print: Tropical Lotus Size: S/M, L/XL Wholesale: $20
SKU: 90104, 90104-CUR Color: Guava Print: Watercolor Mandala Size: S/M, L/XL Wholesale: $20
SKU: 90105, 90105-CUR
Color: Black Print: Solid Size: S/M, L/XL Wholesale: $20
www.lotusandluna.comsales@lotusandluna.com 28
SKU: 90107, 90107-CUR Color: Navy Print: Lace Mandala Size: S/M, L/XL Wholesale: $20
SKU: 90112, 90112-CUR
Color: Simply Taupe Print: Mandala Size: S/M, L/XL Wholesale: $20
SKU: 90113, 90113-CUR Color: Cadet Gray Print: Mandala Paisley Size: S/M, L/XL Wholesale: $20
SKU: 90114, 90114-CUR Color: Misty Teal Print: Lace Mandala Size: S/M, L/XL Wholesale: $20
SKU: 90115, 90115-CUR Color: Brick Red Print: Lace Mandala Size: S/M, L/XL Wholesale: $20
www.lotusandluna.comsales@lotusandluna.com 29
SKU: 90116, 90116-CUR
Color: Oxford Print: Mandala Size: S/M, L/XL Wholesale: $20
SKU: 90117, 90117-CUR
Color: Dove Print: Lace Mandala Size: S/M, L/XL Wholesale: $20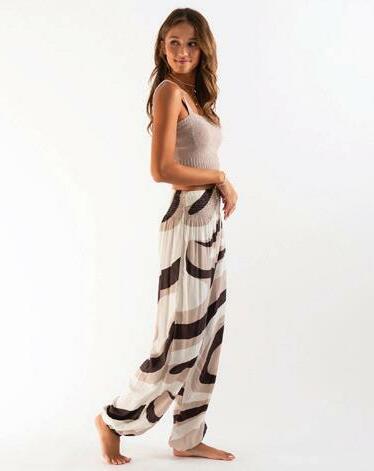 SKU: 90122, 90122-CUR Color: Ocean Blue Print: Swirl Size: S/M, L/XL Wholesale: $20
SKU: 90123, 90123-CUR
Color: Brown Print: Swirl Size: S/M, L/XL Wholesale: $20
www.lotusandluna.comsales@lotusandluna.com 30
www.lotusandluna.comsales@lotusandluna.com 31 WSP: $27/each PRE-PACK 2/STYLE: $54 MIN OF 2 PACKS WIDE LEG PANTS SKU: 91105CSM, 91105CLXL Color: Black Print: Solid Material: 100% Cotton Size: S/M, L/XL Wholesale: $27 SKU: 91106CSM, 91106CLXL Color: White Print: Solid Material: 100% Cotton Size: S/M, L/XL Wholesale: $27
SKU: 91119CSM, 91119CLXL
Color: Cream Print: Solid Material: 100% Cotton Size: S/M, L/XL Wholesale: $27
SKU: 91120CSM, 91120CLXL
Color: Deep Teal Print: Solid Material: 100% Cotton Size: S/M, L/XL Wholesale: $27
SKU: 91122 Color: Ocean Blue Print: Swirl Size: S/M Wholesale: $20
SKU: 91123 Color: Brown Print: Swirl Size: S/M Wholesale: $20
www.lotusandluna.comsales@lotusandluna.com 32
www.lotusandluna.comsales@lotusandluna.com 33 SHORTS WSP: $15/each PRE-PACK 2/STYLE: $30 MIN OF 3 PACKS SKU: 93053, 93053LXL Color: Gray Print: Watercolor Mandala Size: S/M, L/XL Wholesale: $15 SKU: 93056, 93056LXL Color: Black and Cream Print: Mandala Size: OSFM Wholesale: $15 *TopSeller* *TopSeller*
SKU: 93077
Color: Mustard Print: Mandala Paisley Size: S/M Wholesale: $15
SKU: 93085, 93085LXL Color: Lavender Print: Mandala Paisley Size: S/M, L/XL Wholesale: $15
SKU: 93086 Color: Deep Teal Print: Mandala Paisley Size: S/M Wholesale: $15
SKU: 93104, 93104LXL Color: Guava Print: Watercolor Mandala Size: S/M, L/XL Wholesale: $15
SKU: 93107 Color: Navy Print: Lace Mandala Size: S/M Wholesale: $15
www.lotusandluna.comsales@lotusandluna.com 34
SKU: 93112, 93112LXL
Color: Simply Taupe Print: Mandala Size: S/M, L/XL Wholesale: $15
SKU: 93113, 93113LXL
Color: Cadet Gray Print: Mandala Paisley Size: S/M, L/XL Wholesale: $15
www.lotusandluna.comsales@lotusandluna.com 35
www.lotusandluna.comsales@lotusandluna.com 36 SKU: 51053 Color: Gray Print: Watercolor Mandala Size: OSFM Wholesale: $19.50 SKU: 51104 Color: Guava Print: Watercolor Mandala Size: OSFM Wholesale: $19.50 ALOHA COVER UPS WSP: $19.50/each PRE-PACK 2/STYLE: $39 MIN OF 3 PACKS *TopSeller* *TopSeller*
SKU: 50001 Color: Teal and Orange Print: Mandala Size: OSFM Wholesale: $19.50
SKU: 50002 Color: Pink and Gray Print: Mandala Size: OSFM Wholesale: $19.50
SKU: 50056 Color: Black and Cream Print: Mandala Size: OSFM Wholesale: $19.50
SKU: 50064 Color: Taupe and Cream Print: Mandala Size: OSFM Wholesale: $19.50
www.lotusandluna.comsales@lotusandluna.com 37
WSP: $19.50/each PRE-PACK 2/STYLE: $39 MIN OF 3 PACKS
KIMONOS
*TopSeller*
SKU: 50107
Color: Navy Print: Lace Mandala Size: OSFM Wholesale: $19.50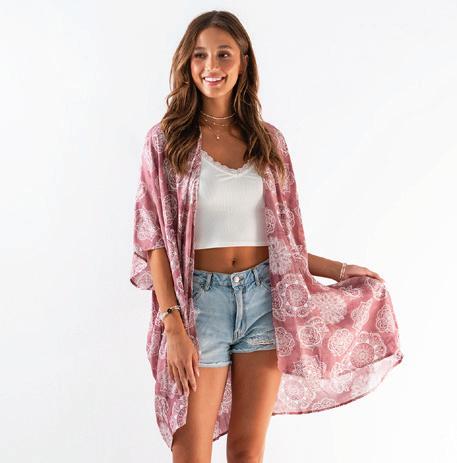 SKU: 50112 Color: Simply Taupe Print: Mandala Size: OSFM Wholesale: $19.50
SKU: 50115
Color: Brick Red Print: Lace Mandala Size: OSFM Wholesale: $19.50
SKU: 50116 Color: Oxford Print: Mandala Size: OSFM Wholesale: $19.50
www.lotusandluna.comsales@lotusandluna.com 38
www.lotusandluna.comsales@lotusandluna.com 39 SKU: 77056-64 Color: Black/Cream Print: Mandala Size: OSFM Wholesale: $14.50 SKU: 77077-86 Color: Mustard/Deep Teal Print: Mandala Paisley Size: OSFM Wholesale: $14.50 REVERSIBLE BUCKET HATS WSP: $14.50/each PRE-PACK of 10: $145 SKU: BH-PPP-10 MIN OF 2/SKU
SKU: 77053-104 Color: Gray/Guava Print: Tie Dye Size: OSFM Wholesale: $14.50
SKU: 77096-97 Color: Ocean/Black Print: Tie Dye Size: OSFM Wholesale: $14.50 SKU: 77101-103 Color: Fern/Coral Print: Mandala Paisley/Tropical Lotus Size: OSFM Wholesale: $14.50
SKU: 77085-111 Color: Lavender Print: Mandala Paisley/Marble Size: OSFM Wholesale: $14.50
www.lotusandluna.comsales@lotusandluna.com 40
www.lotusandluna.comsales@lotusandluna.com 41 SKU : 76071 SKU : 76110 SKU : 76091 SKU : 76111 SKU : 76097 SKU : 76053 SKU : 76108 SKU : 76056 SKU : 76109 SKU : 76104 SCARF SCRUNCHIES SKU : 76107 WSP: $3.75/each PRE-PACK of 10: $37.50 SKU: SCS-PPP-10 MIN OF 5/SKU
www.lotusandluna.comsales@lotusandluna.com 42 SKU : 72002 SKU : 72104 SKU : 72110 SKU : 72085 SKU : 72108 SKU: 72059B SKU : 72064BSKU : 72053B SKU : 72085B SKU : 72091B SKU : 72086BSKU : 72067B SKU : 72074B SKU : 72090B SKU : 72053 SKU : 72107 SKU : 72111 SKU : 72091 SKU : 72109 SKU : 72056B SCRUNCHIES WSP: $2/each PRE-PACK of 10: $20 SKU: SCR-NB-PPP-10 MIN OF 5/SKU SCRUNCHIES W/ BOW WSP: $2.50/each PRE-PACK of 10: $25 SKU: SCR-PPP-10 MIN OF 5/SKU
www.lotusandluna.comsales@lotusandluna.com 43 SKU : 73001B Emerald Green SKU : 73017B Twilight SKU : 73009B Cranberry SKU : 73019B Peacock SKU : 73013B White SKU : 73020B Granite SKU : 73003B Black SKU : 73018B Sedona SKU : 73013 White SKU : 73018 Sedona SKU : 73017 Twilight SKU : 73001 Emerald Green SKU : 73020 Granite SKU : 73019 Peacock SKU : 73009 Cranberry SKU : 73003 Black VELVET SCRUNCHIES VELVET SCRUNCHIES W/ BOW WSP: $3/each PRE-PACK of 10: $30 SKU: VSCR-NB-PPP MIN OF 5/SKU WSP: $3.50/each PRE-PACK of 10: $35 SKU: VSCR-PPP MIN OF 5/SKU
www.lotusandluna.comsales@lotusandluna.com 44 SKU : 70001 SKU : 71020 SKU : 71059 SKU : 71091 SKU : 70053 SKU : 70071 SKU : 70002 SKU : 71022 SKU : 71064 SKU : 71093 SKU : 70056 SKU : 70086 SKU : 70003 SKU : 71051 SKU : 71068 SKU : 70021 SKU : 70050 SKU : 71053 SKU : 71085 SKU : 70096 HEADBANDS TWIST HEADBANDS WSP: $4.50/each PRE-PACK of 10: $45 SKU: HEA-PPP-10 MIN OF 5/SKU WSP: $5.50/each PRE-PACK of 10: $55 SKU: KHEA-PPP-10 MIN OF 5/SKU *Top Selling Collection*
POP DISPLAY OPTIONS
SINGLE BAR DISPLAY
$20
FREE with minimum $325 purchase in bracelets
SINGLE BAR + CARD SLOT DISPLAY
$30
FREE with minimum $650 purchase in carded items and bracelets
CARD SLOT DISPLAY
*TopSeller*
DOUBLE BAR + CARD SLOT DISPLAY
$40
FREE with minimum $850 purchase in carded items and bracelets
HAIR ACCESSORY CRATE
$20
FREE with minimum $250 purchase in hair accessories
$25
FREE with minimum $350 purchase in carded items HAIR ACCESSORY CRATE W/ BAR
$30
FREE with minimum $350 purchase in hair accessories
www.lotusandluna.comsales@lotusandluna.com 45
*TopSeller*
www.lotusandluna.comsales@lotusandluna.com 46 CLOTHING DISPLAY FREE with minimum $1500 purchase in apparel - Includes 6 apparel arms - Adjustable heights for apparel arms - Holds approximately 90 units - 50x50x170cm *without header and apparel arms - Handcrafted in Thailand
For wholesale inquiries, please contact your sales representative or email sales@lotusandluna.com www.lotusandluna.com