LandEscape
Anniversary Edition
RADA YAKOVA
TALI NAVON
HYUNJI LEE
LIANA PSAROLOGAKI
HEIDI THOMPSON
SPYROS KOUVARAS
MARIUSZ SOŁTYSIK
STEPHEN CHEN
LESZEK PIOTROWSKI LESSTRO
A r t R e v i e w
ART , video installation A work by
My love for beauty comes from living in Canada surrounded by mountains, lakes, sky, fields and forest. Nature inspires me. I love her changing colours, random designs, luminosity and infinite space. My aim as a painter is to capture natural beauty – not by painting landscapes or sunsets; rather by painting the essence of nature using abstract elements of pure colour, light, texture and space. Lightness and darkness mirror who I am. I am both conscious and unconscious. Light and dark are metaphors for ignorance and enlightenment. Light elicits a primordial instinct of survival, safety and hope. Light makes me happy. Light removes fear of the unknown. Darkness is equally profound. Darkness evokes stillness, mystery and timeless infinity. Darkness is the womb of creation. Darkness comforts my eyes and lets me rest. When I paint relationships of light and dark I am expressing my emotional, philosophical and spiritual Truth.
In my creative work I frequently ask questions about perception of reality. My focus is on the relationship between objective and subjective sensual perception, and the role of consciousness and intuition in this process. I investigate this relationship in constant progress of things, which causes continuous confrontation of what we see and feel versus HOW we remember and present it. We recall and remember things in a variety of forms and at different times, and subjectively "colour" them. Whether consciously or not. This "colouring", or dualism of things is my essential focus that informs my creative activities. This implies constant confrontation and inevitable incursion into the social sphere and its condition that I also describe and document in my works.
Rada Yakova
The Netherlands
...it is all about dance and the beauty of a dancing female body. But also the efforts a woman has to make in order to achieve that status defined as "PRIMA"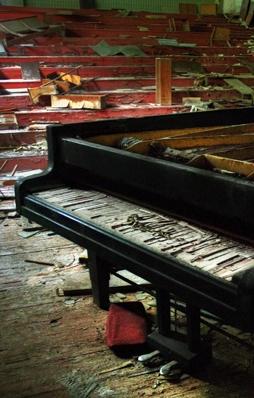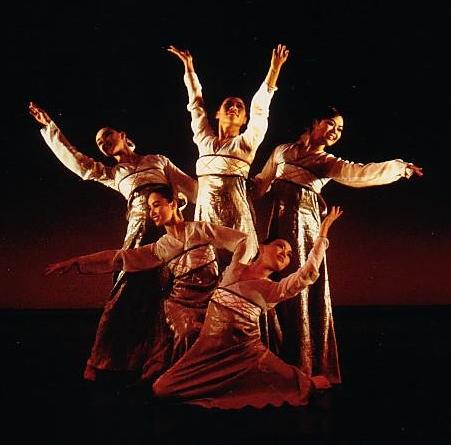 Rada Yakova is a Holland based visual artist. She builds her paintings up through layers of freehand emotional brushstrokes. Rather than planning the work in advance, she works intuitively and with lots of emotion.
The main goal of her artworks has not been just creating paintings in beautiful shapes and colours, rather creating works of art, which reflect and show a certain stand in society. Yakova's works are presented at several Art Fairs around the world, such as Art Santa Fe, AAF Amsterdam and others. She has exhibited and sold work in the United States and Europe.
As an architect by training and an artist by practice, I see myself as a conceptual space maker, fascinated by the poetics of immersive spaces. My art practice concentrates on the production of environments that challenge the visitors' perception of space as related to the triplet of mind-body-surroundings. In my work, I use architectural elements, physical objects, immaterial components, video, drawing, and photography to create site-specific situations and immersive events. I contextualise my practice, which examines the reception of sensations and the creation of affects, through theories of neuroaesthetics and the philosophy of Gilles Deleuze and Brian Massumi, with a focus on the concept of event. I believe that space gives us its atmosphere and we give back our affects. Our expe-riences are temporal journeys of mood, memory and emotion. We sense and feel. We feel and think. We think and respond. We respond and create.
Even though it is still a bald artistic decision I create very classical art pieces. I am hoping to build a new movement of European art modeling itself after Dutch, Flemish, Spanish and Italian schools. Bringing together and reawakening enthusiasm for the Old Masters work and the urgent need for renewed reverence for reality, by bringing back skills and spirit of the pre-impressionist painters. My desire is to remind the audience we carry as human beings emotions, memory and dream. There are things in life that unite people. Art seems to be universal : feeling, color, our sensory reaction to it. I create visual art of perfect workshop, without falling back on experiment just for exercising experiment. There is so much evil and ugliness nowadays, that I would like everybody looking at my paintings to associate them with feelings of beauty and good only. That is why women are my favorite painting objects. I try to show their beauty and endless mystery by means of chiaroscuro, where light always wins, just like good overcomes evil.
My work is derived from the confusion and distrust about the perceptions of surrounding objects that were engendered by my physical and psychological experiences of displacement. Our perceptions are certainly limited: we see a lot of things everyday, but we sense only part of them, not their entirety. Though a figure definitely exists, we cannot discern its essence, as if we are trapped in a certain mode of viewing. The memories become distorted, and chronological order is broken. I am interested in this distinction and distortion between experience and memory and the way I perceive them in my nomadic situations. I strive to evoke the interaction between personal memories and the desire to link personal elements into a shared human experience.
SUMMARY C o n t e m p o r a r y A r t R e v i e w Special Issue
Liana Psarologaki United Kingdom
Hyunji Lee USA
Heidi Thompson Canada
scape Land CONTEMPORARY ART REVIEW E
Leszek Piotrowski Lesstro Poland
Mariusz Sołtysik Poland
Bounded Nature is a photographic series that investigates the dialectic and tension between the natural and the man-made; how nature is contained, pruned, and rendered "invisible". Nature becomes dis-"figured" through decentering, which is both a commentary and metaphor for urban dwellers' ritualized and cultivated unconscious of their impacts on the larger environment in their everyday actions.
Urban photography has created a pervasive trope of the city to the extent we learn not to "see" nature in depictions of urban settings; our gaze cultivated instead towards the geometry and lines of the man-made. On the other hand, landscape photography (whether the unspoiled vistas of Ansel Adams, or the degraded beauty of Edward Burtynsky) have favoured exotic and far-flung locales that further distance the urban dweller in appreciating their intricate relation to the larger environment.
My video works connect moments in time. The works connect the abstract and the concrete I test/check memories of the past in light of contemporary moments. ete: the abstract rules the domains where memories or dreams appear, relying upon sensations and feelings; the concrete contains various objects, such as an old book or a Snow White doll. I relate to this environment – an environment for growing (girls) – along with the realistic, contemporary, day-today environment. The works create a sort of "encompassing format" or space in which I choose to present "my world." Observations happen from it –from inside out and from outside in. The 8 mm films that my father shot when I was a child (in the 1970s) are my raw material. The act of drawing (I draw) connected figures is a recurring motif in the works. The figures are from the world of childhood, but there is no doubt of their presence in the present. They rule the past, present, and future.
My choreographic research consists on a mechanistic approach of movement using at the same time the body as a canvas, as an abstract surface, so that the movement can be in the image and the movement can vibrates the image. I practice a research that focuses on the relation between body, sound and image and I am interest- ing on the sculpture tangibility of the bodies, the prolonged duration of the movement and the aesthetic precision. It is about a study of abstraction where its strength consists on the intensity between human subject and visual object, between time and space, movement and sound. An important area of creation is the approach of art and philosophy as well as art and science. The kinetic vocabulary of the company focuses on the development of a personal choreographic language which deviates from the recognizable forms of contemporary dance and usually takes a hybrid form.