HIDDEN FIGURES
A new campaign aims to improve the quality of life for FM's 'hidden workforce'

FACILITIES MANAGEMENT JOURNAL VOLUME 31 | 03 MARCH 2023 SECURITY New Access Control Standards BUILDING FABRIC AI drones in action 40 32 CASE STUDY BIM benefits 24 O cial magazine FM Clinic: What impact could the Government's strategy have on FM procurement?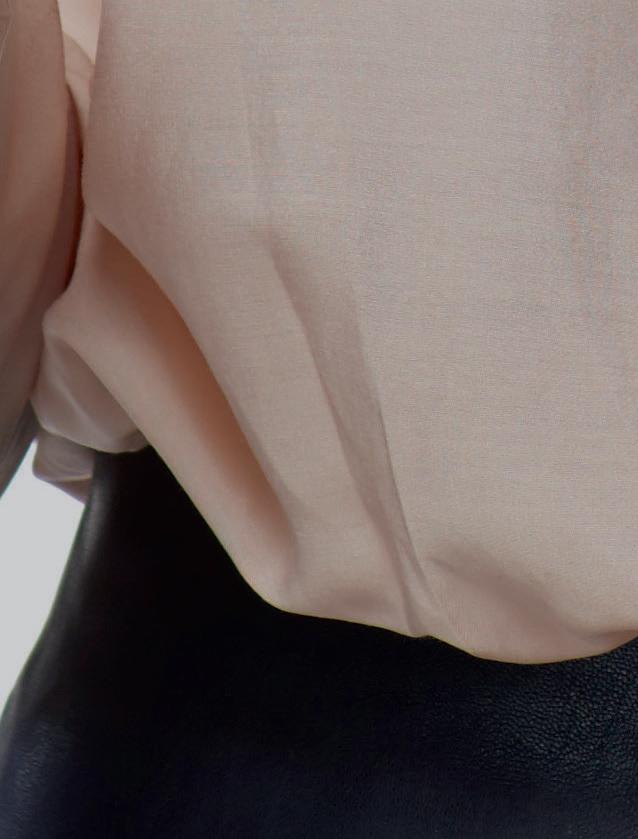 *Best et al, J Hosp Infection, 2014 (comparing jet air, warm air dryers, and paper towels). Jet air dryers spread 10x more bacteria. * Make the smart choice and help prevent the spread of washroom germs. Yuck. Discover why Tork® paper hand towels are better for your business now. tork.co.uk/smartchoice or tork.ie/smartchoice
kpm media Unit 1 Mill Place, Platt Business Estate, Maidstone Road, Sevenoaks, Kent TN15 8TB Tel: 01322 662289
Editor Sara Bean sara.bean@kpmmedia.co.uk
Assistant Editor & Social Media Development
Sarah O'Beirne sarah.obeirne@kpmmedia.co.uk Tel: 01322 476815
Director & Designer Warren Knight warren.knight@kpmmedia.co.uk Mob: 0780 1947757
Sales Director Danny Grange danny.grange@kpmmedia.co.uk Mob: 07867 418994
Business Administrator Sami Smith sami@kpmmedia.co.uk
Accounts Trish Boakes accounts@kpmmedia.co.uk Group CEO Nigel Copp nigel.copp@kpmgroup.co.uk
Editorial steering committee
Alan Hutchinson, Facilities Director, Howard Kennedy LLP
Charles Siddons, Head of Operations, NHS Property Services
Darren Miller, NBCUniversal, VP for International Workplace, Facilities & Real Estate
Ian Wade, Head of UK Estates, British Medical Association
Lucy Hind, Senior FM Lecturer, Leeds Beckett University
Marie Johnson, Head of Workplace & Wellbeing, Nominet
Russell Wood, Facilities Manager at Dentsu Aegis Network
Russell Burnaby, Head of FM, Regeneration and Environment, Brent Council
Simon Francis, Director of Estates and Facilities, The Institute of Cancer Research
Simone Fenton-Jarvis, Group Director of Workplace Consultancy and Transformation, Vpod Solutions
Stephen Bursi, Facilities Lead, BAE Systems
Wayne Young, Facilities Manager Just East Takeaway.com
SUPPORTED BY
10,682 July 2021 to June 2022
kpm media adopts a sustainable policy of using paper from managed forests. Printed in the UK by The Gemini Print Group www.gemini-print.co.uk
© Copyright 2023 kpm media
The publisher does not necessarily agree with the views and opinions expressed by contributors. No material may be reproduced in part or whole without written permission from the editor. Editorial contributions are accepted on an all-rights basis only. Letters to the editor may be published in their entirety or in edited form and remain the property of kpm media. While due care is taken to ensure the accuracy of information contained in this magazine, the publishers cannot be held responsible for any errors in editorial articles or advertisements. Subscriptions are available to non-qualifying and overseas readers at £120 p.a. (UK), £160 p.a. (EU countries) and £240 p.a. (overseas-other).
The FM sector enthusiastically acknowledged the crucial role played by cleaners, security and maintenance people during the pandemic and there are those committed to keeping the momentum going.
The British Cleaning Council and the All-Party Parliamentary Group (APPG) for the Cleaning and Hygiene Industry have been pushing hard for more recognition for cleaners, while a new report highlights the challenges for cleaners and their counterparts in other essential roles. The report www.instituteofhealthequity.org/resourcesreports/working-well-delivering-better-health-outcomesfor-hidden-workers which we discuss in the interview with Mark Tyson from LGIM Real Assets [page 36] delves behind the scenes of the shiny o ices which house the knowledge workers of the 21st century to uncover a startling, somewhat more Victorian picture.
A quarter of these 'hidden workers' toil for 11 hours or more a day, with the majority of those surveyed saying their work a ects both their physical and mental health. Yet many do not receive pay if they attend a hospital, GP or other health appointment and as most work anti-social hours that either start before 7am or finish a er 7pm, the result is that almost everyone interviewed felt that they did not get enough sleep.
As the report reveals, in a sector which promotes wellbeing, sustainability and making a positive contribution to society, some of its most vulnerable workers are getting a raw deal. But FMs are also in a unique position to do something directly about it. Via consultation with its supply chain partners, L&G has committed to o er sick pay, access to virtual healthcare services and death in service benefits.
They are also, as Tyson explains, determined to encourage FM providers and their supply chains to implement similar standards across their workforces. We'll continue to report on the progress Tyson and the campaign make over the coming months to help significantly improve the quality of hidden workers lives.
As always, we'd welcome your feedback about any aspect of the magazine, together with your insight into what's happening in the FM sector.
sara.bean@kpmmedia.co.uk
MARCH 2023 3 FMJ.CO.UK
comment
this month...
Average Net Circulation
Total
FACILITIES MANAGEMENT JOURNAL JOBS Find your next role with the FMJ Jobboard Visit jobs.fmj.co.uk for hundreds of roles in FM and associated industries jobs. fmj.co.uk EDITORIAL COMMENT
Complete Generator and UPS Solutions from are available UK-Wide and via Export. supports all your preventative back-up power needs in the UK. WHEN FAILURE IS N OT A N O P T I O N The Generator & UPS Experts Generator & UPS Sales: 01977 688 155 yorpower.com Generator & UPS Maintenance & Repair: 0345 200 9888 ppspower.com
NEWS & ANALYSIS
FMJ NEWS
06