Celebrating 38 Years of A Cappella Artistry 23/24 Season
Dear Friends,
For 38 years Ars Nova Singers has been enrapturing adventurous listeners with music beyond words. Put yourself in the picture this season as we expand our horizons and grow in new directions, uncovering hidden treasures in music that only the human voice can reveal.
Our 2023–24 season features lyrical, soaring works for voices performed with professional polish, stylish versatility, and a joyous spirit.
"The programming of music for our singers and audiences is both the most formidable and rewarding part of my work. It's a delicate balance: we need not just music that challenges us as musicians and as listeners, but music that nourishes, sustains, inspires, and yes, entertains."
—Tom Morgan
Welcome
We hope you'll join us and our spectacular guest artists for an incomparable musical odyssey, from farm to fruition, from the Renaissance to the avant-garde, from the cosmos to the depths of the heart.
Tom Morgan Founder, Artistic Director and Conductor
Kimberly Brody Executive Director
Tom
Kim
Earth Songs — Our Greatest Gala Yet
Ars Nova Singers kicks off its 38th season with a fun-filled musical extravaganza at Lone Hawk Farm, featuring emcee and auctioneer, Mrs. Eda Bagel, as well as a special appearance by the Boulder Bassoon Quartet.
The highlight of the evening is the world premiere of Bill Douglas's composition, Earth Songs, where the choir's voices entwine with the melodies of the bassoon quartet, promising to reignite your sense of wonder and joy.
Earth Songs
SUN September 10, 2023
5:00–8:00 PM
Lone Hawk Farm
CLICK TO BUY TICKETS
Boulder Bassoon Quartet
Music can evoke such positive emotions — compassion, tenderness, strength, nobility, upliftedness, and joy.
Bill Douglas Composer, Pianist, Bassoonist
From left to right: Michael Christoph, Brian Jack, Thomas Kent Hurd and Ethan Turner
Ars Nova Singers spans continents with Apollo5
Witness the magic that unfolds when two exceptional vocal groups, Ars Nova Singers and acclaimed a cappella ensemble, Apollo5, unite in a musical dialogue that spans continents, eras, and genres.
Embark on a musical odyssey, where each note is a whisper from the heavens, leaving you spellbound and yearning for more.
Haven
TUE October 24, 2023 at 7:30 PM Central Presbyterian Church, Denver
CLICK TO BUY TICKETS
Apollo5
The award-winning British vocal ensemble Apollo5 — which takes its name from the ancient Greek god of music – has become known for its rich, distinct sound proving how dynamic only five voices can be.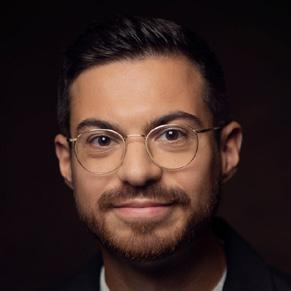 An inspired programme, superbly sung throughout.
BBC MUSIC MAGAZINE
Oli Martin-Smith Tenor
Oscar Golden-Lee Tenor
Augustus Perkins Ray Bass
Clare Stewart Soprano
Penelope Appleyard Soprano
Celebrate our Evergreen Holiday Tradition
Experience a joyous celebration of the winter solstice, where novelty and tradition intertwine. Discover vibrant new arrangements of beloved carols and embrace the season's spirit as we come together for an unforgettable Colorado holiday tradition that merges the wonder of the season with the splendor of glorious music.
Evergreen
December 9 – 15, 2023
Longmont, Denver, Boulder
CLICK TO BUY TICKETS
Dr.
Charles C. Lee
Principal Cellist Boulder Philharmonic Orchestra
A fresh, fascinating yule program that transports listeners around the world and centuries back in time.
THE DENVER POST
Explore Vocal Artistry in Rebirth
Join Ars Nova Singers as they present an unforgettable rendition of Thomas Tallis's monumental Renaissance masterpiece, Spem in alium, and Joseph Rheinberger's majestic Mass in E-flat.
This concert is a celebration of exceptional vocal artistry, historical significance, and profound musical exploration—a testament to the timeless beauty and innovative spirit that define Ars Nova Singers' art.
Rebirth
February 9 & 11, 2024
Boulder & Denver
CLICK TO BUY TICKETS
A
resplendent sound... renditions among the finest of any vocal group in the country. THE COLORADO DAILY
cohesive,
Thomas Tallis Composer (England)
1505–1585
Joseph Rheinberger Composer (Liechtenstein)
1839–1901
Experience the Flourishing of Szymko in Bloom
Ars Nova Singers is proud to welcome nationally acclaimed composer and conductor, Joan Szymko, (pronounced SHIM-ko) presenting a program of her own works.
Under Syzmko's masterful guidance, Ars Nova Singers brings new melodies to bloom, reawakening a timeless love affair with the art of sound. Bloom
April 12–13, 2024
Boulder & Denver
CLICK TO BUY TICKETS
My goal is to compose music that invites the audience in...
... texts that invoke divine grace, speak to a universal yearning for good and nurture a compassionate heart.
JOAN SZYMKO
Fruition: Shared VisionsA Celebration of Colorado Artists
In 2023, ANS assembled a gallery of 24 works by eight visual artists and invited poets from across the state to use the artwork as inspiration. The poems were assembled into an anthology from which four Colorado composers wrote new music for chorus.
Shared Visions is a culmination of new works, celebrating Colorado visual, literary, and musical artists. The cycle is only complete with our audience — when YOU come share in the inspiration!
Fruition: Shared Visions
June 7 – 9, 2024
Longmont, Denver, Boulder
CLICK TO BUY TICKETS
Shared Visions Composers
This
is the epitome of collaboration.
COLORADO POET SHARED VISIONS 2016
Leigha Amick
Raul Dominguez
Tom Morgan
Paul Fowler
Chris DeKnikker Gather
Avenir Foundation Ars Nova Singers is a 501(c)(3) nonprofit organization. Contributions are tax-deductible as permitted by law. Federal EIN 74-2432182. CLICK TO DONATE NOW Support Ars Nova Singers Your generous gift provides inspiration, joy, and musical delight all year long to listeners in Colorado and across the world.
Thank You to Our Sponsors The
Kerren Bergman Chief Executive Officer
Hyde Engineering + Consulting, Inc.
Bruce
Brant Foote Senior Scientist Emeritus
National Center for Atmospheric Research
Janice Moore
Professor Emerita, Department of Biology Colorado State University
Jan Osburn Private Studio Music
23/24 Board of Directors Staff
James Boyd Entrepreneur and Philosopher
Doenecke Retired Pediatrician
Educator
Tom Morgan Founder and Artistic Director
Elizabeth Swanson Associate Conductor
Kimberly Brody Executive Director
Andrea Weidemann Communications Coordinator
Key Art, Graphic Design, and Branding by Ligature Creative.