Business
Kelso Longview Chamber of Commerce
Keeping Chamber benefits affordable
Aswe enter the busy fall season and look ahead to holiday events and planning for the new year, we invite you to consider the value of your Chamber membership.
Are you looking for FREE publicity and other FREE opportunities to grow your business?
We have a menu of possibilities!
• Space for your business at Career Exploration Expo on Oct. 20
• Celebratory ribbon cutting for your milestone anniversary, new location, or major expansion
• Interview on our radio show, Your Chamber Connection
• Posts on our Facebook page
• Promotion of your events
• Listing in our online membership directory
• Unlimited business referrals, including opportunities through the Kelso Visitor Center
• Log-in and password to update your information in real time on our website
• News and information in our eblast, Around the Chamber
• Your community event listed in our annual Fun Guide
• Opportunity to increase your visibility by serving as a Chamber Ambassador
• Space in the Kelso Visitor Center for your brochure and business card
Business After Hours remains the best ongoing networking event in our community.
Business After Hours is accessible to everyone with the advance ticket price of only $15. We appreciate our hosts, who provide the food, beverages and prizes to keep our costs low. Hosts enjoy publicity in social media, print ads, radio, eblast and this newsletter at no cost to them.
For more Chamber Benefits, see page 2
Celebratory ribbon cutting for milestone anniversaries, new locations, major expansions or new business is part of a Chamber membership.
Kelso Longview Chamber of Commerce
Julie Rinard Project Manager
k October 2022 Volume 14 • Issue 10 Business Connection is published monthly by the Kelso Longview Chamber of Commerce 105 N. Minor Road • Kelso, WA 98626 STAFF Bill Marcum, CEO Julie Rinard, Project Manager Pam Fierst, Bookkeeper k CONTACT US 360-423-8400 kelsolongviewchamber.org To advertise, call Bill Marcum 360-423-8400 or bmarcum@kelsolongviewchamber.org Ad Deadline 20th of Each Month
Connection
Chamber Benefits from page 1
Business After Hours is always the second Tuesday – mark your calendar!
We're also keeping the cost low for our other ticketed events, even though our cost for food and venues has increased 30 to 40 percent in the past 12 months. For example, Quarterly Luncheons are still $25 for advance registration. Presentations are relevant and you will have networking opportunities with like-minded individuals.
It's well known that employees appreciate educational opportunities offered by their employer. The Boot Camp series remains just $100 for all six sessions and registration includes up to four members of your organization. A single session is $35 –which also includes up to four people. We appreciate our Boot Camp sponsors who make this possible.
As always, Chamber dues are not based on the size of your business or the number of employees. Basic membership packages are still just $275 per year (only $180 for nonprofit organizations) and benefits may be enjoyed by all your employees and board members, no matter how many people that includes. If you've been paying annual dues and would like to switch to monthly dues, please contact us and we will set it up for automatic payment on your card.
As we continuously work toward creating a successful economic environment within the community, promote the community to create new and effective networking opportunities, help increase your business and represent your interests at local and state government, we are ever mindful of keeping the cost of Chamber membership affordable for you.
2 | Kelso Longview Business Connection | October 2022
care for everyone peacehealth.org
JOB SHADOW WEEK
NOVEMBER
Our goal is to have over 100 businesses who agree to host one or more students at their business during the four days.
To register your business and let us know how many students you will be able to host and the day(s) that work best for you just call the chamber or email bmarcum@kelsolongviewchamber.org. Keep in mind that most businesses have HR, Accounting, Sales, and IT along with their core business function. Our youth need to know there is more than doctors and nurses at a hospital or more than truck drivers at a transportation company, help them see all you have to offer.
360-423-8400
7-10, 2022 105 Minor Rd, Kelso, WA 98626 www.kelsolongviewchamber.org
Chamber of Commerce Board of Directors
Lisa Straughan, President Express Employment Professionals
Marlene Johanson, President Elect Heritage Bank
Marc Silva, Vice President Columbia Bank
Neil Zick, Treasurer Twin City Bank
Chris Roewe, Past President Woodford Commercial Real Estate
Michael Claxton, Legal Counsel Walstead Mertsching
David Cuddihy
The Daily News
Duane Dalgleish Cowlitz PUD
Jason Gentemann Foster Farms
Rich Gushman Gibbs & Olson
Keenan Harvey City Council, Kelso
Nick Lemiere Edward Jones Cherelle Montanye St. John/PeaceHealth
John Paul KUKN-KLOG-101.5 The Blitz
Bruce Pollock
Bicoastal Media
Ted Sprague Cowlitz Economic Development Council
Michael Vorse Minuteman Press
John Jabusch Cowlitz County Commissioner
Budget: 2023 shaping up to be as challenging as 2022
Octobermeans we here at the Chamber are busy budgeting for 2023. I don't know about you, but my budget was a mess for 2022 and I'm trying to figure out if "things" will be back to normal in 2023. Or even what normal or the new normal will look like this time around.
Expenses for events – primarily food and rentals – are nearly 30 percent higher than when I budgeted in October 2021.
Typically, the Chambers' revenue comes from membership dues (about 50 percent) with the remaining 50 percent coming from events in the form of sponsorships, ticket sales and other revenue streams. Thankfully, in 2022, we ran close to a full event schedule and our revenue was, for the most part, good. But the food and room rental costs increased so much (and rightfully so, we do not expect our members who host events to take a hit) that we didn't make the profit number we had hoped for those events.
The Chamber basically has five profitable months a year. Those months need to support the other seven months when we do not make enough in membership and events to cover the cost of operating the Chamber. Over the past 11 years we have been able to make that happen; however, this year has been especially challenging. We are close, but really the last quarter will determine if we can get there. Honestly, it will come down to Dec. 9 and the Jingle All the Way 5K to determine our 2022 financial success.
I'm not complaining, it has been both fun and frustrating. I enjoy the challenges.
The 2023 budget will be my last for the Chamber since I plan to retire Feb. 28, 2023. I do feel bad the person taking over for me will have to live with my budget for 10 months. In the past 31 years, I have worked at six newspapers and spent 11 years with the Chamber, by the time I'm done, and I always…yes, ALWAYS, disliked trying to meet someone else's budget. However, I plan to leave the financial status of the Chamber in excellent shape and provide a realistic budget for my predecessor and staff to carry out through the year.
Kelso Longview Chamber of Commerce Bill Marcum CEO
4 | Kelso Longview Business Connection | October 2022
COWLITZ & WAHKIAKUM COUNTIES 10.20.22 Sign up for your space today! There is no cost to participate! www.kelsolongviewchamber.org or call 360-423-8400 We have room for 80 local businesses to inform our 9th, 10th and 11th grade students from every school district in Cowlitz and Wahkiakum County on what you do, what careers are available in your organization and what education is needed to be hired into those jobs. Show our local students that they can be successful in our own region! Help educate our kids for their future employment and ensure your continued growth and success. Be part of something Cowlitz County Conference Center Longview, WA 9:30 am to 3:30 pm •Keeping ItLocal• S c hool•Work • Busines s CAREER EXPLORATION EXPOLOCAL EMPLOYERS LOCAL STUDENTS Over 3000 students expected! Seven School Districts attending: Woodland • Wahkiakum • Longview • Kelso • Castle Rock • Kalama • Toledo • Toutle Lake
Cowlitz-Wahkiakum Council of Governments
Bill Fashing Executive Director
Transportation Update
Moving Forward 2050 – Regional Transportation Plan moves forward
Startingin July 2021, the Cowlitz-Wahkiakum Council of Governments (CWCOG) began the development process for the next long-range regional and metropolitan transportation plan. The CWCOG is currently seeking input from area businesses and residents on key issues that will lay the foundation for the Moving Forward 2050 document.
The process to complete the long-range plan will run through September 2023. The plan will replace the 2045 Regional Transportation Plan (RTP) and will serve as an integrated metropolitan and regional transportation plan for both the Longview-Kelso-Rainier Metropolitan Planning Organization (MPO) and the Southwest Washington Regional Transportation Planning Organization (SWRTPO). This new plan will provide an overarching vision and 20-plus year direction for the regional transportation system of southwest Washington and Rainier, Ore.
The CWCOG serving in the role of the Metropolitan Planning Organization must prepare a Metropolitan Transportation Plan (MTP), in accordance with federal regulations (49 USC 5303(i)), to accomplish the objectives outlined by the MPO, the state, and the public transportation providers with respect to the development of the metropolitan area's transportation network. This plan must identify how the metropolitan area will manage and operate a multi-modal transportation system (including transit, highway, bicycle, pedestrian, and accessible transportation) to meet the region's economic, transportation, development, and sustainability.
Please take time to complete the survey and provide your input for
consideration as the CWCOG works to development the updated long-range transportation plan for the region. Feel free to share this survey information with your employees, friends, and family members. We want to hear thoughts from the entire community.
Business Finance Resources
Revolving Loan Fund – Alternative Lender
The Longview Revolving Loan Fund has funds to lend! Serious borrowers facing lending challenges should apply. Funds can be used to save or create new jobs, spur development, and strengthen the economy. If your business is in Longview, needs additional funding and has been turned down by a traditional lender, please contact me at the Cowlitz-Wahkiakum Council of Governments via email or phone at 360-355-0344.
The Cowlitz-Wahkiakum Council of Governments, in partnership with the City of Longview has funds available for new and existing firms desiring to initiate or expand operations in the community. Since the program's inception, over $2.2 million has worked to create and retain over 630 jobs in the community. A complete application and supporting materials are required for consideration.
The Longview Revolving Loan Fund application and program guidelines are available online at www.cwcog.org or by request at: CWCOG, PO Box 128, Kelso, WA 98626. Questions may be directed to me at 360-577-3041.
6 | Kelso Longview Business Connection | October 2022
www.amadalongview.com 1135 3rd Ave. Suite S-101, Longview (360) 952-3100
Darcy Hoffman Director of
Gherid Smick, Employment Specialist
Fall series BOOT CAMP 2022 Small Business Friday Mornings ★ 7:30 am - 9 am American Workforce Group Event Center 1145 14th Ave., Longview Fall Series starts Friday, September 9 360-423-8400 www.kelsolongviewchamber.org Sponsored by: September 9 Preventing Job Stress & Burn Out Teedara Wolf Training and Development Specialist Cowlitz PUD September 16 One Minute Manager, Tips for Success Chris Bailey President, LCC September 23 Attracting Potential Employees, what's the secret? October 7 Employee Safety and Security Chad Withrow NW Enforcement October 14 Product Shortages, Delays, Shipping Issues? Let's Make a Plan Jerry Petrick Senior Certified Business Advisor, Small Business Development Center, WSU. September 30 Leading in a Chaotic World Chance Stewart Chance Stewart Speaking and Consulting No pricing change since 2013! $100 Members ★ $160 Non-Members Includes up to 4 members of your organization. $35 per class - individual class
Business Services Workforce Southwest WA
WorkSource
Workforce year in review
AsWorkforce Southwest Washington (WSW) celebrates its 20th year of workforce development, we remain committed to providing leadership and investments to ensure Southwest Washington continues to be a competitive and vibrant community and a region where economic prosperity and growth exists for every person.
To learn more about some of the things we've achieved in the past year, click here to see highlights from our Annual Report for July 1, 2021 to June 30, 2022 and read more details below.
BUSINESS RECOVERY
Quality Jobs Initiative – To help companies recruit and retain employees, WSW and its partners have been tackling the issue of job quality and recently released the region's Quality Jobs Framework, a blueprint of strategies for companies to attract workers through improved jobs and work conditions.
Implementing strategies from the framework will help businesses navigate the post-pandemic economy, increase the number of good jobs and improve the regional economy for everyone, especially those hit hardest by the pandemic.
A quality job includes sufficient income to afford a decent standard of living, safe and inclusive working conditions, predictable hours, comprehensive benefits, accessible and transparent hiring and onboarding, training and advancement opportunities.
If your employees could benefit from training, apply for WSW grant funds to help cover training costs. Companies that are making local jobs better for women and individuals from historically excluded communities and taking action to support equity, diversity, and inclusion will be given preference. Training must lead to a pay increase for participating employees. Learn more here
ECONOMIC MOBILITY
To promote equity and provide access to high-quality employment and advancement opportunities, WSW is forming new partnerships to inform our investments and seeking to support programs that holistically serve families and communities. We welcome community-based organizations and nonprofits to reach out about their needs.
Economic Security for All (EcSA) – WSW's EcSA grant, called Thrive locally, provides training and support services like rent assistance, work clothing and childcare, to Cowlitz and Wahkiakum families experiencing poverty. More than 240 individuals have been served so far.
Aiding Rural Youth – To ensure young adults in Cowlitz County have access to career and employment services, WSW
is funding an employee from the Next youth career and employment center to provide services for young adults ages 16 to 24 at the Goodwill Work Opportunity Center in Longview and at the WorkSource center in Kelso.
Navigating to Work – WSW pays a portion of the salaries for navigators at all three of our region's higher education facilities – Lower Columbia College in Cowlitz County and Clark College and Washington State University Vancouver. The navigators serve as a liaison between businesses and students, helping companies fill open jobs and develop internships and connecting students with local employment and work experience opportunities. WSW also partially funds a Wahkiakum Health and Human Services employee to help residents connect to employment.
Opioid Recovery – Workforce system partners have made strides connecting with individuals whose employment has been impacted by opioid addiction. Our WorkSource partners continue to develop connections with community groups to ensure individuals in recovery know about and can access workforce services.
SYSTEMS CHANGE
WSW continues to advocate for change and to challenge the status quo to ensure access, data-driven decision making and accountability in delivering services to individuals and businesses needing workforce system support.
Impacted Populations – At the recommendation of WSW and its peers in the Washington Workforce Association (WWA), Gov. Jay Inslee issued a directive including Black, Asian, Native Hawaiian, Compact of Free Association (COFA) nations, and Pacific Islander communities; Latinos; LGBTQ communities; expectant persons; and veterans as focus populations for workforce planning and performance accountability. This means the workforce system must develop strategies and processes to show how it is improving access to services for individuals from these communities.
Workforce Impact Fund – As the state moves toward economic recovery, WSW and its peer workforce boards are working alongside state agencies, the governor's office, state Workforce Development Board and others to secure stable, flexible and reliable state funding to enable local workforce boards to implement solutions to increase economic opportunity and an equitable economic recovery through a Workforce Impact Fund (WIF). The fund would significantly expand employer engagement and investments in highly skilled, job-ready individuals, intensify focus on and outreach to priority at-risk and underserved populations, and grow work experience and earnand-learn opportunities.
For more WSW, see page 9
8 | Kelso Longview Business Connection | October 2022
Workforce Southwest Washington
WSW is dedicated to leading a regional workforce development system where every individual has access to high-quality employment and every business has access to a skilled workforce to create a region where economic prosperity and growth exists for every person.
Workforce Southwest Washington (WSW) is the Local Workforce Development Board designated by federal Workforce Innovation and Opportunity Act (WIOA) legislation to oversee the public workforce system in Cowlitz, Wahkiakum and Clark counties. WSW is a nonprofit organization and funds services that help individuals gain skills to obtain good-paying jobs or advance in their careers and help companies recruit, train and retain workers. Since 2003, WSW has invested more than $120 million in southwest Washington. Learn more at www.workforcesw. org.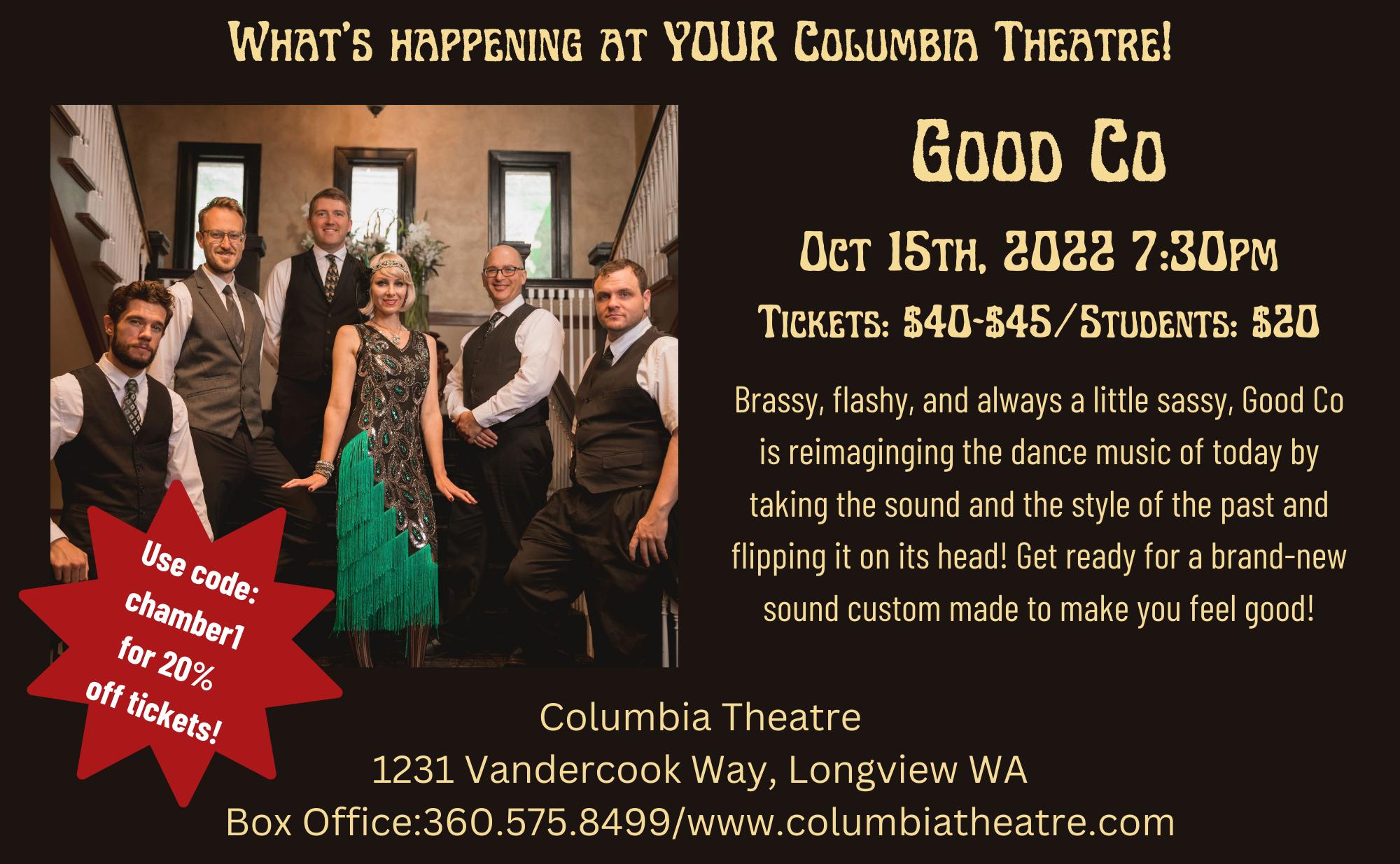 Kelso
Longview Business Connection | October 2022 | 9
WSW from page 8 Consistent Courteous Complete 1425 Maple Street • Longview, WA 98632 www.cascade-title.com 360.425.2950 Title and Escrow Services
LOOKING FOR A BUSINESS-FRIENDLY PLACE TO GROW? KALAMA RIVER INDUSTRIAL PARK SPENCER CREEK BUSINESS PARK IS WAITING FOR YOU. • ZONED FOR MIXED USE Large land site perfect for lodging/hospitality, retail, etc. • CONVENIENTLY LOCATED OFF I-5 Just 30 minutes from PDX & the amenities of Portland • 45 ACRES OF PRIME, SHOVEL-READY LAND Environmental permits & road improvements in place • COMPETITIVE UTILITY RATES + INCENTIVES Designed to promote growth & ensure your succes • LOCATED OFF I-5 • FLEXIBLE 50K SQ. FT. WAREHOUSE + 1,750 SQ. FT. OFFICE SUITE ALSO AVAILABLE FOR LEASE: www.PORTOFKALAMA.com | (360) 673-2325 | 110 WEST MARINE DR., KALAMA WA 98625
Chris Thomas Vice President of Public Affairs for
Divert is an impact technology company with a mission to protect the value of food. Divert is developing a state-of-the-art Integrated Food Recovery facility at Longview, Washington's Mint Farm Industrial Development Park. When it becomes operational in late 2023, the facility will have 35-40 employees.
Divert's technology helps retail food customers profile what goes unsold at each retail outlet and identify sources and causes of unsold food and eliminate it. Divert helps food companies improve their waste diversion efforts by maximizing what they can sell and donate. Divert processes unsold food products that can't be sold or donated into carbon negative renewable natural gas. This renewable energy goes directly into Columbia Gas' existing distribution pipeline, replacing fossil fuel gas with a renewable fuel to supply homes and businesses.
Kelso Longview Elks, 900 Ash St., Kelso Friday, November 4, 2022 • 11:45a.m. -1:30 p.m. $25 advance/$35 at door Register today at www.kelsolongviewchamber.org QUARTERLY LUNCHEON Join us for our September featuring Friday, November 4 • 11:45 am 1:30 pm Presented by: Transformative Solutions for a Waste-Free Future
Divert, Inc.
Commissioner,
Tower Road is in my district and as many of you know a culvert washed out in early spring leaving a gaping ravine that made the road impassible. The County Commissioners moved quickly and voted unanimously to purchase and install a temporary bridge as soon as possible. The goal in the beginning was to have the temporary bridge installed by early September. That date has gone past and now it appears that mid-October is not going to happen either. Supply issues and other delays are the culprit.
Cowlitz County, like most counties, the state of Washington, and the federal government has a list of infrastructure projects that need to be completed. Two weeks ago, the Cowlitz County Public Works Department submitted to the Commissioners a request for $7.1 million dollars of our Federal ARPA funds to
fund the backlog of county infrastructure projects that the Public Works Department has on its upgrade agenda. Many of these projects were caused by lasts year's severe weather. Tower Road is one of them, but many of them are projects that have been on the list of projects that have needed completing for several years. The Commissioners approved the request. Residents all over the county will see the results of this approval, with projects that will move forward in the next two years. This will make a big dent in the critical projects that are out there to be done. It is a good positive step toward reducing the backlog of projects, but it is only that, a step. Lots of planning and work needs to be done to upgrade and repair our current local infrastructure and plan for our future. Growth is heading our way; we cannot afford to delay these projects any longer.
Tower Road repair kicked down the road Cowlitz County Commissioners John Jabusch County
District 3 12 | Kelso Longview Business Connection | October 2022 Your Locally Owned and Operated Community Bank There's a Difference. • Checking, Savings and CDs • Business Loans • Construction Loans • SBA Loans 729 Vandercook Way, Longview (360) 414-4101 www.twincitybank.com
AWG Knows Me!
Julie and her staff know me, what I like and what I need. My time is limited and my focus and skills are not best used in reviewing job applications and initial interviews.
AWG knows my business and is basically my HR department. They provide me with the right person, with the right skills and the work ethic I am looking for.
Thanks AWG
Performance Sheet Metal Scott Davis
Our Mission
Positively impacting people and our community by placing motivated and qualified individuals at great places to work.
www.americanworkforcegroup.com
1145 14th Avenue ~ Longview 360-200-4900
LONGVIEW 1413 Commerce 360 575 9804 CENTRALIA 1530 S. Gold St. 360 807 1211 Shop Local
Look Who Joined in September
Backman's LLC
Gary Backman PO Box 799 Cathlamet, WA 98612 360-431-4421 backmansllc@gmail.com
A to Z Options
Andrea Ziegler
872 15th Avenue Longview, WA 98632 360-423-8223 andrea@careoptionswa.com
Tony's New Life Construction
Tony Poole
271 27th Avenue Longview, WA 98632 360-232-2348 tony@tonysnewlifeconstruction.com
Fosterful
Sarah Copes
101 E 8th Street, No. 270 Vancouver, WA 98660 360-569-7296 s.copes@fosterful.org
Kelso Longview Business Connection | October 2022 | 15 New Members Add your business to our growing membership. Call 360-423-8400 Today! Membership packages to fit your needs Business Association with opportunities to promote trade through Chamber socials, special events and committee participation. • Annual Meeting and Banquet • Networking Events • Committee Participation • Business Contacts • Quarterly Membership Meetings • Civic Representation • Monthly Business After Hours Business Services include marketing for your business, referrals and access to Chamber publications and research data. • Mailing Labels • Membership Window Decals • Member Referrals • Ribbon Cutting • Website Links • Member to Member Discounts • Membership Directory • Tax Deduction • Newsletter • Business Card Display • Use of Chamber Logo Representation through action committees, candidate forums and up-to-date action alerts. • Legislative Representation • Issues Tracking and Information • Task Forces • Candidate Forums • Legislative Update Breakfast • Demographics Publication Membership Packages Basic • $275 or $26 per month Bronze • $500 or $46.66 per month Silver • $1,000 or $86.33 per month Gold • $2,500 or $211.33 per month Platinum • $5,000 or $416.66 per month Diamond Club • $10,000 or $834 per month Nonprofit • $180 or $18 per month
First class free! Teens Adults www.shinjudojo.com (360)998-0749 Mar tial Arts First class free! Teens Adults www.shinjudojo.com (360)998-0749 Mar tial Arts First class free! www.shinjudojo.com Teens Adults (360) 998-0749
Business Toolbox
Jerry D. Petrick Certified Business Adviser
One powerful measure for your business
Do you know your GMROI?
Welcome
to the autumn 2022!
With the costs of almost everything changing (going up) virtually every month businesses are challenged to keep up with the changes AND what those changes mean to their profit margin bottom line.
In my experience I find the world is filled with three types of business owners:
1. Those who make their business profitable
2. Those who watch their competitors earn a profit
3. Those who wonder if their business is or will ever be profitable (and are afraid to find out)
My guess is you could immediately identify with one of these three types of businesses/owners – perhaps you know one VERY well.
No matter which flavor of business you are part of or responsible for now is a great time to at least eliminate choice three; ignorance is not a reasonable excuse when it is SO easy to take the pulse of your business' performance. You truly owe it to yourself and those who rely on you to run a profitable business.
I encourage you to take a few minutes to make a handful of easy calculations to provide you with fact-based insights to the financial health of your business.
Note: This metric applies to businesses with inventory –there are just as easy and powerful measures for service businesses.
One of the best tools for measuring and managing the productivity of your inventory investment is GMROI – Gross Margin Return on Inventory Investment.
It's fast and easy to calculate. Most important of all, it provides powerful insights for retailers
CALCULATING GMROI
Gross Margin Return on Inventory Investment indicates how much gross margin you get back for each dollar "invested" in inventory. Through careful analysis, you can see which lines, departments or categories are the most rewarding for your inventory investment. And which are least productive.
Here's the formula for calculating GMROI:
Note: Use annual numbers; "gross margin" is sometimes called "gross profit"
GMROI = Gross margin money divided by average inventory at cost
For example, consider this merchandise category with annual sales of $130,000 at a gross margin (or gross profit) of 49 percent
Gross margin money = $63,700
Average inventory at cost = $40,625
GMROI = $63,700 / $40,625 = $1.57
What does this mean?
This means your business is getting $1.57 in gross margin back for every $1 invested in inventory in this category for the year.
This is a great to know – the REAL power comes when you compare categories or product lines against one another and/or against prior years.
Power of GMROI = comparison, better decision making, and higher profits
For example:
Which of these four products provides the best return on inventory dollars?
Let's look.
Product A has the highest sales (great "top line" gets our attention!)
Products B and C have similar sales, but C has the highest margin.
BUT…which department performs "BEST" for this retailer?
CAUTION: This might not be as obvious as you think!
We can only answer this after we calculate the GMROI
On the next page are the GMROI calculations for each of these four products.
For more Petrick see page 17
16 | Kelso Longview Business Connection | October 2022
Energy Efficiency Question:
What are the largest contributors to your electric bill?
Answer:
Heating and air conditioning and water heating! These two together represent an estimated 70% of your over all electric bill costs.
Solution:
We have a rebate for that!
Hybrid Water Heater
$600 rebate
Reduce the cost of heating your water by up to 65-70%!
Ductless Heat Pump (DHP)
$800 rebate
(when upgrading from electric zonal heat or electric forced-air furnace)
$100 rebate
(with a DHP replacement) Reduce the cost of heating your home by up to 50%!
Make the switch today and enjoy lower energy costs! Call Energy Efficiency Services at 360.501.9514 (office) or 800.631.1131 (toll-free) for more information.
Product D – we will often overlook Product D because it has the lowest sales and margin – AND it has the highest GMROI The lower margin is offset by its higher inventory turns
Remember: Sales and margin percentage don't give us the full picture of a product/product line/department financial return.
Want to look at your products/departments RIGHT NOW? Use this quick approach.
Lookup the gross margin dollars (of a department) for a week. Then multiply it by 52 weeks and complete the calculation by dividing your current on-hand inventory at cost into the "annualized" figure for gross margin dollars.
Hint: In many of today's point of sale (POS) systems this is quick to calculate and useful for comparing departments on demand. This may influence your purchasing decisions.
DYNAMIC MANAGEMENT TOOL FOR RETAILERS
You can calculate GMROI by product, as above, or by categories, seasons, vendors, regions or individual stores.
The GMROI calculation provides insights into the productivity of your inventory dollars. You will find a new awareness when each product line is considered in terms of gross margin profitability and inventory turnover.
A GMROI well below the others should be questioned.
Ask questions like these:
• Am I committing too much inventory to this category?
• Could my vendor ship more frequently (this could also help reduce storage costs/space requirements)?
• Given the amount of inventory I have to buy; is a "this week only" special really a wise inventory investment?
• How much can I cut prices to increase sales without lowering my GMROI in that category?
These dynamic times call us to up our game as successful business operators – the Small Business Development Center (SBDC) advisers are here to provide ongoing support for you and your business. Be well!
This article was compiled using multiple sources, including those from the Retail Owners Institute by Jerry Petrick, MBA, and certified business adviser with the Washington State University SBDC. Jerry provides confidential business advisory services by appointment at no cost to the client. He can be reached at: jerry.petrick@wsbdc.org
Breshae Brunette
Glenda
Carrie Staggs
Leah
Steve Quaife County Manager
Petrick from page 16
Kelso Longview Business Connection | October 2022 | 17 Service is the difference! Accurate Reliable Timely Locally Owned 1159 14th Avenue , Longview, WA 98632 360.423.5330 www.cowlitztitle.com Title Officer Leah Stanley Title Officer Pam McCormick Bookkeeper/Recorder
Title Plant Admin
Beam Escrow Officer
Escrow Assistant
White Escrow Assistant
Title Officer TRUSTED FOR OVER 39 YEARS Most in-depth title plant in the county. Theresa Campbell Order Desk/Receptionist Amy Hoyer Escrow Officer Melinda Gottfryd Megan Howerton Title Typist
Voted a must-see haunted house in all of Washington State, The Cinema of Horrors is Longview & Kelso's most entertaining Halloween event, just a short drive from Portland, OR. The experience features four haunted attractions for guests of all ages, special performances, side attractions, and haunted scare-zones, all at Three Rivers Mall in Kelso, WA. The Cinema of Horrors is recommended for audiences 13 years or older. In addition, we have non-scary, trickor-treat nights for younger audiences. The Cinema of Horrors is presented by Treadway Events. Guests will get to experience the spooks, thrills, and chills of Pumpkin Manor, try to escape the warden of Ripper Asylum, come face to face with Crazed Clowns in a 3D funhouse, and encounter the ghastly Legends of the Bayou. September 30 – October 1, 7-8, 14-15, 21-23 & 28-31, 2022 7:00 pm to 11:00 pm nightly Three Rivers Mall – 1301 Grade St. Kelso, WA 98626 Tickets: GA $25.00 | VIP $40.00 | GROUP $18.00 Save Money, Buy Online Kelso.CinemaOfHorrors.com
Friday, December 9, 2022 6:00 pm
at The Civic Circle in Longview
Costume Contest: Friday, 5:30 pm at the Monticello Hotel
Packet Pickup: Thursday, December 8, 10:00 am - 5:30 pm at the Monticello Hotel
Late Registration: Day of Race: 4:30 pm - 5:30 pm
laps to register
year
Register online at www.kelsolongviewchamber.org th
8
* by November 23 w/o shirt10 * $
10 10th Annual
Emiley Siters and Corie Dow-Kramer, Youth and Family Link
Jak Massey, Longview Soccer Club
Laura Hight and Marsha Treadway, Community Mediation Center
Betsy Wyatt, Sho'me Real Estate
Marc Silva, Longview Rotary
Susan Fultz and Rick McBee, Kelso Eagles No. 1555
Chance Stewart, Stewart Speaking and Consulting
20 | Kelso Longview Business Connection | October 2022 Wednesdays at 6 pm KEDO 1270 AM or 99.9 FM Contact Julie Rinard at 360-423-8400 or jrinard@kelsolongviewchamber.org to schedule your interview
Your Chamber Connection Radio Show
2023 Friday, January 27 and Saturday, January 28 Cowlitz County Event Center Longview, WA World renowned speakers • Brew Mountain beer garden • Themed merchandise vendors • Food carts • Kids' Cave www.kelsolongviewchamber.org 360-423-8400 Follow along with us at https://www.facebook.com/KelsoLongviewChamber and https://www.facebook.com/squatchfestklcc
Lower
College Chris Bailey President
A time of renewal at Lower Columbia College
Fallis always a time of renewal at Lower Columbia College (LCC). A time for fresh starts for our students, faculty and staff. New life goals, new career goals and hope abound. But the feeling of renewal has perhaps never been stronger than it has been this fall quarter at LCC.
People are back on campus. Enrollments are up, slightly overall, but in-person activity has increased mightily. Our professional/ technical courses are up over 15 percent over the prior fall. International enrollments are strong. Our fall kickoff had its highest attendance level in my 11-year tenure. LCC's faculty and staff recognition lunch, held the first week of the quarter, had its highest attendance, as well. The all-campus barbecue, held in the first week, also saw record attendance.
But more important than the numbers were the incredible positivity, energy and joy in the participants. The vibe on campus was as good as I've seen in what is a very positive campus climate. There was a
feeling of coming together, of overcoming adversity, of hope and of success. That was true for our faculty and staff. But it was also true for our students, both new and returning. It's the very reason why Lower Columbia College exists. LCC gives students hope and opportunity. LCC gives students the chance for success in career and in life.
LCC Student Activities has greatly increased its events for students, beginning summer quarter, and its clubs and organizations are returning to full strength. LCC athletic teams continue to be the pride of the Northwest Athletic Conference, and LCC's "Fighting Smelt" speech and debate team prepares for another year as a national leader. The future is bright.
In the year ahead, as the pandemic becomes an "endemic," Lower Columbia College will embark on revising its strategic plan. It will be a year-long process. What will the future bring for LCC faculty, staff, students, and for our community? Hopefully, more hope and opportunity for all.
In addition to our vast experience and customized solutions, we put a lot of heart into helping your one-of-akind business succeed.
"If something comes up, I just call my banker and we can figure it out.
- Tracy Fisher, Business Diversity Institute
22 | Kelso Longview Business Connection | October 2022
Columbia
You're retired. Your money isn't. To learn about the different options for your retirement accounts, call my office today. IRT-4395G-A © 2022 EDWARD D. JONES & CO., L.P. ALL RIGHTS RESERVED. > edwardjones.com | Member SIPC Nick Lemiere, CFP® Financial Advisor 1332 Vandercook Way Longview, WA 98632 360-425-0037 HeritageBankNW.com | 800.455.6126 | Equal Housing Lender | Member FDIC
HeritageBankNW.com/allofus
"
Kelso Public Schools
Mary Beth Tack Superintendent
Safety and security in Kelso School District
Thehealth and safety of our students and staff is a top priority for Kelso School District. All children have the right to live and learn in a safe and nurturing environment. Research shows that learning is enhanced when children feel safe and have their physical and emotional needs met in a healthy school environment.
Kelso School District has comprehensive safety plans and features in place, including safety upgrades, trainings and drills, threat assessments, and a whole child approach.
SAFETY UPGRADES
Thanks to the passage of the 2018 bond, we have been able to allocate $7.5 million to upgrade our safety and security systems. Our newly constructed schools (Lexington and Wallace) set safety standards for district upgrades.
Completed:
• District-wide phone system/communications upgrade/ improvement/replacement
• Security upgrades including cameras and access control at Butler Acres, Carrolls, Coweeman, Kelso High School, and the stadium
In progress:
• Barnes and Huntington: security upgrades will be completed in 2022
Still to come:
• Rose Valley: security upgrades in fall 2022 during modernization
TRAINING AND DRILLS
• All district administrators, school principals, and safety personnel attended the 2022 Cowlitz Wahkiakum School Safety Summit in August
• All school staff received instruction on safety plans and protocols in August
• Every building has a binder with emergency information
• Every school will go through an internal safety audit
• Every school will perform one safety drill each month that school is in session
• Every room in every building has a safety poster (shown above) with instructions on what to do in all four emergency situations (lockdown, secure and teach, shelter in place, evacuate), along with key reminders and emergency contacts
THREAT ASSESSMENTS
Threat assessments, used to determine whether a student
For more Kelso schools see
Longview Public Schools Dan Zorn Superintendent
Career tech education in Longview Public Schools
Thestart of the 2022-23 school year could not have gone better. We opened our doors to happy students who were excited to see their friends and eager to learn. You could feel their positive energy flooding through our halls. I am looking forward to what the future holds for the Longview Public Schools.
To keep this positive energy flowing, it is important that educators engage students in course work students find meaningful. The Career and Technical Education (CTE) classes do just that and provide the added benefit of teaching useful skills that prepare our students to be work ready.
The Longview business community and local unions have been vocal and supportive about the need for CTE classes in our high schools. This has become an area of focus for Longview Public Schools, which has worked closely with the Chamber of Commerce to expand CTE course offerings and student work experiences in recent years. CTE classes expose our students to the job market, education needed for different career fields, and build skills that can be used when they enter the workforce. By offering CTE classes, our schools give students an opportunity to explore their interests prior to leaving high school. And according to research, students in CTE courses perform better, are more engaged and have higher graduation rates.
The CTE areas of study Longview Public Schools provides currently include agriculture and natural resources, skilled and technical, business and marketing, STEM, health sciences, and family and consumer sciences. Within those areas of study, our schools offer 67 different CTE classes. The district also has a cooperative agreement with Kelso School District to allow students to enroll in fire science and police science. Students may also take health science at St. John Medical Center where they can learn about the healthcare industry and earn a nursing assistant certificate. One of the newest CTE classes available to our high school students is a community collaborative program called Industrial Trades Foundation. This class is provided at Lower Columbia College and focuses on skills required for a career in machining and welding trades.
Of the 67 classes offered, there is something for everybody. A small sampling of classes includes filmmaking, Microsoft Academy with certifications in Word, Excel and other software programs, culinary arts, early childhood development, robotics, engineering essentials, apprenticeship prep, photography, and biomedical science. Our apprenticeship prep program introduces students to trade skills in manufacturing and construction that prepares students for entry into an internship during high school and an apprenticeship program upon graduation. Our biomedical science class introduces students to various health conditions like heart disease and diabetes through the use of a high tech, virtual
For more Longview schools see page 25
24 | Kelso Longview Business Connection | October 2022
page 25
cadaver that shows bodily systems in different states of disease. This learning tool is not found in most high schools or universities in our state. In fact, universities have visited R.A. Long to view the machine when considering purchasing one for their own program. These cutting-edge classes are leading the way in Washington and giving Longview students opportunities to advance their knowledge and skills as they strike out on their career paths.
At Longview Public Schools, we strive to provide quality education that is meaningful and relevant and we work to be responsive to our business community's needs. Our CTE program is a shining example of this commitment. The support of the Kelso/ Longview Chamber of Commerce in these endeavors is greatly appreciated.
Kelso schools
from page 24
poses a threat, are intended to prevent violence and involve both assessment and intervention. Threat assessments are conducted by a multidisciplinary team of trained professionals, including a school mental health professional and administrators.
WHOLE CHILD APPROACH TO SAFETY
Providing a safe environment means not only having comprehensive safety plans and features, but also increased mental health services and supports.
One of the 2022-23 board-set priorities in Kelso is to enhance our culture of belonging and engagement for students and staff while sustaining clear safe-school protocols. Our whole child approach to safety includes social emotional learning (SEL) and counselors at every school.
Our SEL Team:
•
We are continually refining and adapting these plans and features in these changing times, and I am proud of our team and collective dedication to keeping our students and staff safe and well.
The Kelso Longview Chamber of Commerce would like to THANK the following loyal members for renewing their partnership with us this month.
Beacon Hill Rehabilitation
Business Bureau
Photography City of Kelso
River Reader
Longview
Better
C's
Columbia
Cowlitz County Cowlitz Economic Development Council Ecological Land Services, Inc Fibre Federal Credit Union – Main Branch Mt. St. Helens Creation Information Center Omelettes and More Prographyx Stageworks Northwest Twin City Bank Kelso Longview Business Connection | October 2022 | 25
schools from page 24
16 counselors • 3 substance use disorder and mental health specialists • 3 youth and family support staff • 1 truancy liaison Community Partners: A First Place, Child and Adolescent Clinic • Columbia Wellness • Community Integrated Health Services • CORE Health • Cowlitz Tribe • Educational Service District 112 • Great Rivers Behavioral Health • Hilander HOPE Coalition • Kaiser • PeaceHealth • SEAMAR • United Way • Youth and Family LINK
City of Longview MaryAlice Wallis Mayor
Weathering the storms, enjoying the calm
Thesecrisp autumn mornings are a sign of forthcoming seasonal changes. For some it's a welcome to a quieter more peaceful season – a season of cuddling up with a good book, and a cozy fire to reflect, ponder and simmer for a spell. For many it's also a time to prepare for unruly weather and other challenges.
As we watch the storm currently approaching the Florida Gulf Coast, we hope and pray for the safety of those in harm's way. While hurricanes don't threaten us here in the Pacific Northwest, we would still be wise to take precautionary measures for other potential catastrophic activity that may come our way by storing up supplies and food, preparing and repairing our spaces, watching the weather, listening for critical communications, and making sure we have enough "gas in the tank" – emotionally, mentally, physically and literally.
When a storm is brewing, being prepared helps dispel fear and brings peace. Through difficult times we may also turn to a higher power to help us through – and in times of calm we should count our blessings. The days, weeks, months and years following a disaster can also be telling as to our preparation. With practice, we can continue to refine our efforts and be even better prepared for the next event.
In parallel, projects and activities have been a-brewing in our community. Some projects have been on the City of Longview's plate for years. Some are passive and mild, others costly and contentious.
The following are some projects we will be celebrating soon and within the next two years.
• Ribbon cutting coming soon – Archie Anderson Parks and Longview Police Department Substation. Many thanks to our 19th district legislators, Representatives Jim Walsh and Joel McEntire, and Senator Jeff Wilson for securing the necessary financial support for this much needed satellite police office located in our Highlands neighborhood.
• The Lodging Tax Advisory Committee recommended, and Council approved $210,000 (dedicated monies collected from lodging tax tourism) to support the community with the following activities:
o Parks and Recreation Bridge Run
o Columbia Arts Association – Art in the Park
o Rotary-sponsored Squirrel and Crafted festivals
o Go Fourth Festival
Kelso's first review of the 2023 budget
TheCity Council had its first opportunity to discuss the 2023 budget at a workshop on Sept. 20. Brian Butterfield, City finance director, opened the meeting with the following quote, "You can spend the City's money on anything you want, you just can't spend it on everything you want!" He then outlined the City's financial situation from a 50,000-foot level, saying that the City will have $8.8 million going into the fourth quarter and barring unforeseen circumstances should have that amount available at the end of the year.
The $8.8 million includes the $3.5 million in federal money the City has been holding for water system improvements. Brian also stated that there will be $10 million in water system reserves that can be used for water system improvements. After some discussion the Council decided to use the $3.5 million for a variety of projects. These included: Catlin Hall/senior center repairs; spray park upgrades; city hall improvements; city library, train depot roof and park equipment and improvements.
The most detailed discussion centered around road and street maintenance and improvements, which is the number one concern and issue for the Council. The Council asked Brian to increase the road/street funding from the $500,000 budgeted this year to $1.5 million next year. The problem for the Council is where to find the extra million. The Council asked Brian to prepare a list of alternatives for funding the extra million.
Council is expecting two other upcoming reports as it works to complete the budget by the end of November as required. These reports are the water system status report and the community center report. The Council is scheduled to continue its budget review at a workshop on Oct. 18. Please join us for an enjoyable evening.
City of Kelso Mike Karnofski Mayor
26 | Kelso Longview Business Connection | October 2022 For more Longview see page 27
BANK BETTER WITH BUSINESS ONLINE BANKING
Longview from page 26
o Longview Centennial Committee for our 100-year birthday celebration
o Cowlitz County Historical Museum
o Kelso/Longview Chamber of Commerce-sponsored Squatch Fest
o Ladies of the Lake Quilt Show
o Southwest Washington Symphony
o Unique Tin Car Show
o Longview Downtowners
Business Online Banking helps meet the needs of business owners, regardless of the company's size. In addition to accessing accounts 24/7, business owners can also add users and customize permission levels for employees who manage accounts. We look forward to expanding our business services soon to provide even more ways to serve our business members' needs!
Ruddell,
Services Supervisor
o Lower Columbia College baseball championship
• Hip-hip-hooray for newly paved California Way. The paving project funds come directly from the $20 tab fee, toward the Transportation Benefit District's dedicated street funds.
• By December Longview's City Council will approve the $80 million 2023-24 biennial budget and begin focusing on projects slated from dedicated American Recovery Plan Act funds, including a dedicated water main fill line from the Mint Farm Water Treatment Plan to our primary water reservoir.
I'm pleased to be part of a City Council that works hard on behalf of the citizens for the betterment of the community. Seasons will come and go and we will all do our best to prepare for the "storms" and give thanks for the calm.
What lessons are we learning to be better prepared? How will our community heal and grow from any decisions made? How can we all work together and celebrate the successes?
Happy fall ya'll.
Kelso Longview Business Connection | October 2022 | 27 Federally insured by NCUA 800.205.7872 fibrecu.com
Lynn
Commercial
" " Bring your business to Fibre Federal for Business Plus Checking, Business Online Banking, Remote Deposit, low-cost loans, and incredible member service.
Social Media
Harvest Festival S a t u r d a y , O c t o b e r 2 2 , 2 0 2 2 L o n g v i e w D o w n t o w n e r s Wendie Altfilis Real Estate Longview WA Post #115 and Auxilliary Most activities are free to participate! • There will be something for everyone! Free Concert Street Dance Red Neck Truck Show Beer Garden Vendors Chili Cook-Off Pie-Eating Contest Pumpkin Carving Contest Join us at the HARVEST FESTIVAL October 22 • 10 am - 7 pm Downtown Longview Activities Include: www.downtownlongview.com/harvest-festival Face Painting Petting Zoo Bubble Man Balloon Animals Photo-Ops Haunted Theater Much More! Thank You to Our Generous Sponsors! Sponsorships Still Available - Please Sign Up at the Link Below All American Home Inspections Kesli Godinho
Business Connection Advertising Rates
Kelso-Longview Business Connection monthly newsletter is published the first of each month, posted electronically on our website and emailed to over 7,000 local business professionals, city and county officials. To be included in this monthly email, call the Chamber office at 360-423-8400.
Size 1 - 3 Issues 4-7 Issues 8-10 Issues 12 Issues Dimensions
1/16 Page $110 $90 $70* $50* 2" x 2.5"
1/8 Page $175 $140 $105* $75* 4" x 2.5"
1/4 Page $205 $170 $140* $100* 4" x 5.25"
1/2 Page $325 $290 $245* $190* 4" x 10.5" (vert) or 8" x 5.25" (hor)
Full Page $625 $570 $480* $400* 8" x 10.5" *Includes ad on website)
All ads include full color and any design work. Deadline is the 21st of the month prior to publication. Digital files: PDF is preferred. JPEG accepted at high resolution (at least 300 dpi).
Non-Members of the Kelso-Longview Chamber of Commerce, please add 30% to above rates.
To advertise or request additional information, please call at 360-423-8400 or contact: CEO Bill Marcum bmarcum@kelsolongviewchamber.org
Project Manager Julie Rinard jrinard@kelsolongviewchamber.org
Advertising Agreement
Business Name: Phone:
Contact Name: Cell:
Date:______________
Zip Email: Fax:
____________________________
Address:
Number of Issues Invoice Credit Card Check Plus Web Ad: 300W X 100H. Ads can be changed monthly. Signature__________________________________ Ad Rep Signature___________________________ 360-423-8400 www.kelsolongviewchamber.org Effective January, 2022
Calendar
OCTOBER
4
5
6
7
Ribbon Cutting, 11am, Windermere Northwest Living – Longview
Education Foundation, 8:30am, Zoom
Your Chamber Connection radio show, 6pm, KEDO 1270 AM or 99.9 FM
Chamber Ambassadors, 7:30am, Canterbury Park
Boot Camp Fall Series, 7:30-9am, American Workforce Group
11
12
14
18
19
Chamber Executive Board, Noon, Mill City Grill
Business After Hours, 5:30pm, Frontier Rehabilitation and Extended Care Center
Your Chamber Connection radio show, 6pm, KEDO 1270 AM or 99.9 FM
Boot Camp Fall Series, 7:30-9am, American Workforce Group
Chamber Board, Noon, Mill City Grill
Your Chamber Connection radio show, 6pm, KEDO 1270 AM or 99.9 FM
sQuatch sQuad, 4pm, Mill City Grill
20
25
26
Career Exploration Fair, 9:30am-3pm, Cowlitz County Event Center
Ribbon Cutting, 11am, Hive Powered by BroadPath
Your Chamber Connection radio show, 6pm, KEDO 1270 AM or 99.9 FM
NOVEMBER
2
3
4
Education Foundation, 8:30am, Zoom
Your Chamber Connection radio show, 6pm, KEDO 1270 AM or 99.9 FM
Chamber Ambassadors, 7:30am, Canterbury Park
Quarterly Luncheon, 11:45am, Kelso Longview Elks Lodge No. 1482
7-10
8
9
10
11
15
16
Job Shadow Week
Business After Hours, 5:30pm, Stewart Title
Ribbon Cutting, 2pm, Family Health Center
Your Chamber Connection radio show, 6pm, KEDO 1270 AM or 99.9 FM
Lower Columbia Professionals, 4pm, location TBD
Veterans Day – Chamber office CLOSED
Chamber Executive Board, Noon, Mill City Grill
Your Chamber Connection radio show, 6pm, KEDO 1270 AM or 99.9 FM
sQuatch sQuad, 4pm, Mill City Grill
17 Ribbon Cutting, 11am, Fosterful
22
23
25
26
30
Chamber Board, Noon, Mill City Grill
Your Chamber Connection radio show, 6pm, KEDO 1270 AM or 99.9 FM
Thanksgiving – Chamber office CLOSED
Thanksgiving – Chamber office CLOSED
Your Chamber Connection radio show, 6pm, KEDO 1270 AM or 99.9 FM
30 | Kelso Longview Business Connection | October 2022
T u e s d a y , O c t o b e r 1 1 5 : 3 0 t o 7 : 3 0 p m F R O N T I E R R E H A B I L I T A T I O N & E X T E N D E D C A R E C E N T E R 1 5 0 0 3 r d A v e n u e , L o n g v i e w C a t e r i n g a n d d r i n k s b y C h e f S e r e n e C o s t u m e s e n c o u r a g e d - n a m e b a d g e s r e q u i r e d ! R a f f l e s a n d p r i z e s O r a c l e c a r d r e a d i n g b y J a y c i e P a r k i n f r o n t a n d f i n d t h e p a r t y o n t h e b a c k c o u r t y a r d $ 1 5 i n a d v a n c e | $ 2 0 a t t h e d o o r T i c k e t s a v a i l a b l e a t w w w . k e l s o l o n g v i e w c h a m b e r . o r g 3 6 0 - 4 2 3 - 8 4 0 0 at Business After aHours t Business After Hours Join us for October's best networking event disguised as a Halloween party!
Business After Hours
Kaya Jensen, Primerica, enjoyed meeting Ambassador Fran Gehrman, Evergreen Home Loans – Longview West
Diane Craft, Koelsch Communities, Rena Sherrill, Cowlitz Indian Tribe, and Robin Carns, Lower Columbia Longshoremen's Federal Credit Union, with a sign contributed by Cowlitz Chaplaincy
The last Business After Hours of the summer was hosted by Lower Columbia Longshoremen's Federal Credit Union and very well attended. Guests enjoyed catering and drinks by Summerland Catering and many raffle prizes with a variety of themes.
Hosted by Lower Columbia Longshoremen's Federal Cedit Union
Guy Tow, Kelso Longview Kiwanis, Michelle Ertzberger, Copies Today Speedy Litho, and Niki Shaylor, Big Dog Janitorial, enjoy a few laughs
32 | Kelso Longview Business Connection | October 2022
Lower Columbia Longshoremen's Federal Credit Union staff enjoy welcoming guests
Ambassador Bailey Roberts, Fibre Federal Credit Union, and Robin Carns, Lower Columbia Longshoremen's Federal Credit Union, present Steve Harvey, Kelso Longview Kiwanis, with a generous raffle prize
Laughter and great conversation
Kelso Longview Business Connection | October 2022 | 33
Ribbon Cuttings
Welcome New Member
Congratulations New Location Edward Jones – Nick Lemiere
Thank you to these Ambassadors who participated in ribbon cutting celebrations during September!
DeDe Brill PeaceHealth
Katie Dillinger
Life Mortgage
Fran Gehrman Evergreen Home Loans –Longview West
Kelly Godden Specialty Rents
Kerri Guitteau Cowlitz Black Bears
Joy Klein Columbia Bank
Nick Lemiere Edward Jones
Eric McCrandall Family Health Center
Carrie Medack Diamond Residential Mortgage
Bailey Roberts Fibre Federal Credit Union
Marc Silva Columbia Bank
Art Renaissance Team
34 | Kelso Longview Business Connection | October 2022
Congratulations Youth and Family Link on your new building – the Wallace Neighborhood Center
Ribbon Cuttings
Kelso Longview Business Connection | October 2022 | 35
Only Two Months
jrinard@kelsolongviewchamber.org
Available in 2023 If you been thinking about hosting a Business After Hours don't wait too long! We only have two months available in 2023. Contact the Chamber at 360 423 8400 or email
January 10: Total Employment and Management (TEAM) February 21: Three Rivers Law Center March 14: Windermere Northwest Living – Longview April 11: Cowlitz Wahkiakum Legal Aid May 9: Foster Farms 25th Celebration June 13: available July 11: Mary Cranston, LLC August 8: Cowlitz Indian Tribe September 12: Northwest Enforcement October 10: Edward Jones – Roy Gawlick November 14: available December 12: Holiday Mixer 2023