PROFESSIONAL MEDIA GROUP, LLC 600 Bypass Drive, STE 111 | Clearwater, FL 33764 Tel: 727-584-5511 | Fax: 727-441-8888 | info@pmgfirst.com PRESIDENT Robert Keliher VICE PRESIDENT Anthony Moldovan CHIEF OPERATING OFFICER/EDITOR IN CHIEF Kelly Morrison EDITORS Jocelyn Beach Jim Lamb CREATIVE DIRECTOR Stacy Kovatch CONTRIBUTING WRITERS Arthur G. Sharp Jim Lamb ACCOUNT EXECUTIVES Steve Cherney Scott Gilleland PHOTOGRAPHS PROVIDED BY Nick Del Calzo The Congressional Medal of Honor Society The Department of Defense Patriots Point Naval & Maritime Museum Army NationalMagazineArchives The White House Copyright 2022/2023 Copies are available at $5.00 + $7.95 shipping and handling by calling 727.584.5511. Copyright 2022/2023. Reproduction in whole or part is prohibited. The opinions expressed within this publication do not necessarily represent the view of the Publisher. Professional Media Group, LLC assumes no responsibility for the advertisements or any representations made therein. Professional Media Group, LLC is unable to accept and hereby expressly disclaim, any liability for the consequences of inaccuracies or omissions in such information, whether occurring during the publication of such information for publication nor otherwise. Disclaimer: The Medal of Honor Publication is published by Professional Media Group, LLC with its registered offices located in Clearwater, Florida. Copyright 2022/2023. Neither the Office of the US President, the White House or any other government or military bodies have approved, endorsed or authorized this product or promotion, serve or activity. MEDALCONGRESSIONALOFHONORSOCIETY United States of America Chartered by the Congress 40 Patriots Point Road | Mt. Pleasant, SC 29464 T: 843-884-8862 | CMOHS.org President, Congressional Medal of Honor Society Leroy Petry Chairman, Congressional Medal of Honor Foundation David J. McIntyre, Jr. Executive Vice President, Congressional Medal of Honor Society John Falkenbury Executive Director, Communications Kathleen Blomquist Archivist & CollectionsHistoricalManager Laura S. Jowdy, CA SUPPORTED BY 6 | MEDAL OF HONOR 160
10 Congressional Medal of Honor Society Office of the President, Leroy Petry 12 Medal of Honor Foundation Chairman, David J. McIntyre, Jr. 14 Foreword by Gary Sinise 16 46th President of the United States Joe Biden 18 45th President of the United States Donald Trump 20 44th President of the United States Barack Obama 22 43rd President of the United States George W. Bush 24 Letter from the Editor Jim Lamb 26 The Medal of Honor A Timeless Symbol of Heroism 36 Medal of Honor Recipients Beat Prejudice, the Enemy 44 Timeline of the Medal of Honor Memorable Moments 52 The Congressional Medal of Honor Society 58 Citizen Honors Award Ordinary People Doing Extraordinary ThingsINSIDE 14 FOREWORD BY GARY SINISE 26 THE MEDAL OF HONOR HISTORY SACRIFICEANDCOURAGEOFYEARS160HONOR:OFMEDAL 44 MEMORABLEMOMENTS 52 MEDAL OF HONOR SOCIETY 58 HONORSCITIZENAWARD 8 | MEDAL OF HONOR 160
SSG David Bellavia
Take a stand with us to support the Got Your 6 Network by donating today at https://give.classy.org/GotYour6_MOH or use the QR code below to donate.
Watch the full interview here: watch?v=tHn7wAv1GLMhttps://www.youtube.com/
The Meaning of Medal of Honor Recipient
The Bob Woodru Foundation's Enduring Mission: We invite you to stand up for heroes so that we can find, fund, shape, and accelerate equitable solutions that help our impacted veterans, service members, their families, and caregiv ers thrive.
Got Your 6 Network: Each of our programs and activities are impactful on their own, however, their true power is found in the interactions between them. As part of the Got Your 6 Network, we work at the community level to strengthen local organizations' abilities to meet veteran needs. We work in more than 100 communities (and counting). Our aim is that every veteran, regardless of geography, can access the resources they have earned in the places they live and work.
Bob Woodru interviewed with MoH recipient, SSG David Bellavia and discussed the meaning of Got Your 6. SSG Bellavia shared, In the military, everyone makes sure that every door you pass, someone else is looking at it, someone else is protecting you against an unforeseen danger or threat. In the civilian world, there are no ways to solidify faith and fidelity, in the military it's done every single day. I can show you how much I care and love for you, by doing an act for you right now, in real time. Out here, I got you a cup of co ee. Was that because you wanted to, you care about me, or are you just getting a free cup of co ee? There is no way to really tell.
64 Character Development Program Helping Students Think of Others First and Make Good Choices 68 Valor Outreach Program Connecting with Those Who Sacrifice and Serve 74 Legacy Programs Preserving the Memory of America's Heroes 78 Wearing the Medal 96 Beyond "Thirty Seconds Over Tokyo" Jimmy Doolittle - Warrior, Scholar, Patriot 104 Walk in the Footsteps of Heroes 110 Tomb of the Unknown Soldier 100 Years of Guarding Unknown Recipients of the Medal of Honor 116 The Medal of Honor Valor Trail & the Power of Place 122 The Citadel 128 Great Locomotive Chase Andrew's Raid 138 Advertiser's IndexINSIDE SACRIFICEANDCOURAGEOFYEARS160HONOR:OFMEDAL 68 VALOR OUTREACHPROGRAM 78 THEWEARINGMEDAL 96 DOOLITTLEJIMMY 110 TOMB OF THE UNKNOWN SOLDIER 122 CITADELTHE 10 | MEDAL OF HONOR 160
Fewer than 10 percent of American adults accept the inherent risk of military service. Some of those who do will inevitably make the ultimate sacrifice by giving their lives, leaving behind family, friends and comrades who take solace in the belief that their loved ones fought for what they believed in something greater than themselves.TheCongressional Medal of Honor Society was founded in 1958, and today it allows living Medal of Honor Recipients to continue their service to our country by ensuring that the important values and sacrifices of those who came before us and who will come after us are never forgotten.
Dear Friend: The Medal of Honor recognizes individual valor, but it also represents a belief in something greater than oneself. None of us who wears the Medal believe it is simply about our own actions. To us, it's a daily reminder of our belief in a country founded on the noblest of values courage, sacrifice, integrity, commitment, patriotism, and citizenship—and the sacrifices made by those who fight to defend this nation.
CONGRESSIONAL MEDAL OF HONOR SOCIETY UNITED STATES OF AMERICA CHARTERED BY THE CONGRESS National Headquarters 40 Patriots Point Road Office of the President Mt. Pleasant, SC 29464 October 19, 2021
PresidentPetryCongressional Medal of Honor Society
On behalf of my fellow Medal of Honor Recipients, I want to thank you for taking the opportunity to learn more about who we are through this publication, Medal of Honor: 160 Years of Courage and Sacrifice, so that you can also support our goal of promoting the legacy of the Medal and the men and women who have fought for our nation.Leroy
12 | MEDAL OF HONOR 160
TO THE BRAVE MEN AND WOMEN WHO GO BEYOND THE CALL OF DUTY... THANK YOU. MADE IN AMERICA. A HOSE THAT GOES ABOVE AND BEYOND. BECAUSE YOU DESERVE NOTHING LESS. WWW.SNAPTITEHOSE.COM WE CREATE THE BEST LAY-FLAT HOSE LIKE LIVES DEPEND UPON THEM. BECAUSE THEY DO.
14 | MEDAL OF HONOR 160
GARYSINISE C
- President Calvin Coolidge
16 | MEDAL OF HONOR FOREWORD160 BY
"The nation which forgets its defenders will itself be forgotten"
One seldom-mentioned trait that I have observed in my many conversations with them is humility, which they share in abundance. Each Recipient with whom I've spoken over these many years, talks about the comrades who gave their lives, rather than their own remarkable acts of heroism in placing themselves in harm's way to save lives. Individually they enjoy walking down a street without being identified as Medal of Honor Recipients. That is the humility that lets these remarkable men stand out in a crowd without being seen. They prefer to let their deeds of courage stand by themselves without a great deal of fanfare and each will tell you they wear their Medals not for themselves but for those who did not come home who gave their last full measure. It is with that same sense of humility that I introduce this tribute to the 3,515 Recipients who have earned the coveted Medal of Honor in the 160 years since its inception. I applaud and honor their efforts to inspire others to act with the same courage, commitment, integrity, sacrifice, citizenship, and patriotism that they exhibited in earning their Medals. Their example motivates me to continue my own work at Gary Sinise Foundation, and to do whatever I can to help highlight the selfless achievements of the extraordinary Americans who are members of the Congressional Medal of Honor Society.  Our 30th President Calvin Coolidge once said,  "The nation which forgets its defenders will itself be forgotten". We will never forget these true heroes.  They inspire us all and neither I nor society can ever thank them enough.
ongressional Medal of Honor Recipients possess many assets, such as gallantry, intrepidity, and selflessness.
MEDAL OF HONOR 160 | 17
Presentation Recipient Branch Conflict Date Ralph Puckett, Jr. U.S. Army Korea May 21, 2021 Alwyn C. Cashe U.S. Army War on Terrorism- Iraq Dec. 16, 2021 - P Christopher A. Celiz U.S. Army War on Terrorism- Afghanistan Dec. 16, 2021 - P Earl D. Plumlee U.S. Army War on Terrorism- Afghanistan Dec. 16, 2021 Dennis M. Fujii U.S. Army Vietnam July 5, 2022 Dwight W. Birdwell U.S. Army Vietnam July 5, 2022 John J. Duffy U.S. Army Vietnam July 5, 2022 Edward N. Kaneshiro U.S. Army Vietnam July 5, 2022 - P P – denotes Posthumous 18 | MEDAL OF HONOR 160 " …our hearts are overflowing with gratitude today as we honor the unparalleled courage and commitment to duty and indisputableindispensable,thegallantry… JOEBIDEN THE 46TH PRESIDENT OF THE UNITED STATES John Kaneshiro, the son of former U.S. Army Staff Sgt. Edward Kaneshiro and Biden (DVIDS)
Visit FlightSafety.com :GNICUDORTNI F S I DEFENS E A FLIGH TS AF ET Y IN TER N AT I O NAL CO M PAN Y A s a FlightS a fety Inter n ational compa n y, we are pro u d to provide mis s io n c riti ca l tr a i n i n g progra ms and eq u ip m ent to m ilit a ry a n d gover n me n ts all over the world i nc l u di n g ever y bra n ch of the U S. ar m ed forces This elev a te d level of training an d in n ov a tio n can o n l y be provide d by the be s t in the industr y O n e with a n incre d ible reput a tio n e a r n e d fro m 7 0 + ye a rs of i n co m parable experienc e
"
20 | MEDAL OF HONOR 160 Today we honor your extraordinary courage, we salute your selfless service, and we thank you for carrying on the legacy of American valor that has always made our blessed nation the strongest and mightiest anywhere in the world. Presentation Recipient Branch Conflict Date
U.S. Army War on Terrorism- Afghanistan Oct.30, 2019
U.S. Marine Corps Vietnam Oct. 17, 2018
U.S. Army World War II June 26, 2018 - P John A. Chapman U.S. Air Force War on Terrorism- Afghanistan Aug. 22, 2018 - P Ronald J. Shurer, II U.S. Army War on Terrorism- Afghanistan Oct. 1, 2018
Travis W. Atkins U.S. Army War on Terrorism- Iraq March 27, 2019 - P
Thomas P. Payne U.S. Army War on Terrorism- Iraq Sept. 11, 2019 P – denotes Posthumous
July 31, 2017
James McCloughan
THE 45TH PRESIDENT OF THE UNITED STATES
Matthew O. Williams
Garlin M. Conner
U.S. Navy War on Terrorism- Afghanistan May 24, 2018
Britt K. Slabinski
David G. Bellavia U.S. Army War on Terrorism- Iraq June 25, 2019
John L. Canley and Trump (DVIDS)
DONALDTRUMP
Johnny L. Canley
Gary M. Rose U.S. Army Vietnam Oct. 23, 2017
U.S. Army Vietnam
Leonard M. Kravitz US. Army Korea March 18, 2014- P
Henry Johnson U.S. Army World War I June 2, 2015- P
William F. Leonard U.S. Army World War II March 18, 2014- P
July 12, 2011
Obama (DVIDS) BARACKOBAMA THE 44TH PRESIDENT OF THE UNITEDPresentationSTATES Recipient Branch Conflict Date Jared
October 6, 2010 - P
Jack Weinstein U.S. Army Korea March 18, 2014- P
Santiago J. Erevia U.S. Army Vietnam March 18, 2014
Felix M. Conde-Falcon U.S. Army Vietnam March 18, 2014- P
Leonard L. Alvarado U.S. Army Vietnam March 18, 2014- P
Juan E. Negron U.S. Army Korea March 18, 2014- P
William Shemin U.S. Army World War I June 2, 2015- P
Leslie H. Sabo, Jr. U.S. Army Vietnam May 16, 2012 - P
Jesus S. Duran U.S. Army Vietnam March 18, 2014- P
Demensio Rivera U.S. Army Korea March 18, 2014- P
August 26, 2013
Melvin Morris U.S. Army Vietnam March 18, 2014
Pedro Cano U.S. Army World War II March 18, 2014- P
Victor H. Espinoza U.S. Army Korea March 18, 2014- P
William Kyle Carpenter U.S. Marine Corps War on Terrorism- Afghanistan June 19, 2014
Donald P. Sloat U.S. Army Vietnam September 15, 2014- P
Emil Kapaun U.S. Army Korea April 11, 2013 - P
November 16, 2010
September
Salvador J. Lara U.S. Army World War II March 18, 2014- P
February 11, 2013
William D. Swenson U.S. Army War on Terrorism- Afghanistan
Bennie G. Adkins and C. Monti U.S. Army War on Terrorism- Afghanistan
Robert J. Miller U.S. Army War on Terrorism- Afghanistan
Eduardo C. Gomez U.S. Army Korea March 18, 2014- P
Joe Gandara U.S. Army World War II March 18, 2014- P
Dakota Meyer U.S. Marine Corps War on Terrorism- Afghanistan
Mike C. Pena U.S. Army Korea March 18, 2014- P
Jose Rodela U.S. Army Vietnam March 18, 2014 Candelario Garcia U.S. Army Vietnam March 18, 2014 - P
Edward Byers, Jr. U.S. Navy War on Terrorism- Afghanistan February 29, 2016
Salvatore A. Giunta U.S. Army War on Terrorism- Afghanistan
Kyle J. White U.S. Army War on Terrorism- Afghanistan May 13, 2014
Henry Svehla U.S. Army Korea May 2, 2011 - P Leroy Petry U.S. Army War on Terrorism- Afghanistan
Anthony Kaho'Ohanohano U.S. Army Korea May 2, 2011 - P
Ardie R. Copas U.S. Army Vietnam March 18, 2014- P
Miguel A. Vera U.S. Army Korea March 18, 2014- P
Joe R. Baldonado U.S. Army Korea March 18, 2014- P
Bennie G. Adkins U.S. Army Vietnam September 15, 2014
22 | MEDAL OF HONOR 160 The presentation of our nation's highest military decoration — the Medal of Honor — is always a special occasion... This makesAmericaqualitiesremindsceremonyusofoneoftheenduringthatmakesgreat—thatusexceptional. "
Ty M. Carter U.S. Army War on Terrorism- Afghanistan
Richard L. Etchberger U.S. Air Force Vietnam 21, 2010 - P
Charles Kettles U.S. Army Vietnam July 18, 2016 P – denotes Posthumous
Donald K, Schwab U.S. Army World War II March 18, 2014- P
Ryan M. Pitts U.S. Army War on Terrorism- Afghanistan July 21, 2014
Clinton L. Romesha U.S. Army War on Terrorism- Afghanistan
September 17, 2009 - P
Alfred B. Nietzel U.S. Army World War II March 18, 2014- P
Manuel V. Mendoza U.S. Army World War II March 18, 2014- P
September 15, 2011
October 15, 2013
Alonzo Cushing U.S. Army Civil War November 6, 2014- P
Florent A. Groberg U.S. Army War on Terrorism- Afghanistan November 12, 2015
tough
to
&
CoreCivic is a Drug-Free Workplace EOE - Veteran/Disability. nearly 40 years, CoreCivic has been an partner for government. the experience needed to solve government ways that are people want make it's
costeffective and serve the greater public good. We hire
For
not a job...it's a career of service. Join our team - with competitive pay, benefits, job security and career growth. Discover CoreCivic Learn more and apply today at Jobs.CoreCivic.com
innovative, dependable
We bring
problems in
a difference. It's about keeping our communities safe, while helping others make positive changes along the way. For us,
who
scale,
and professionalism
the
Tibor Rubin U.S. Army Korea
Michael A. Monsoor U.S. Navy War on Terrorism-Iraq April 8, 2008 - P
Benjamin L. Salomon U.S. Army World War II May 1, 2002 - P
24 | MEDAL OF HONOR 160 Laura and I are forever grateful to all the men and women of our arms services and their families who have sacrificed so much to defend the freedoms we hold dear we salute or Medal of Honor Recipients for their unmatched bravery and heroism. "
STATESPresentationRecipient Branch Conflict
Archives)
Woodrow W. Keeble U.S. Army Korea March 3, 2008 - P
September 23, 2005
Tibor Rubin and Bush (National
43TH
Michael P. Murphy U.S. Navy War on Terrorism-Afghanistan October 22, 2007 - P
February 26, 2007
Ed W. Freeman U.S. Army Vietnam July 16, 2001
GEORGEBUSH
Paul R. Smith
THE PRESIDENT OF THE UNITED Date
Jon E. Swanson U.S. Army Vietnam May 1, 2002 - P Humbert R. Versace U.S. Army Vietnam July 8, 2002 - P
U.S. Army War on Terrorism – Iraq April 4, 2005 - P
Jason L. Dunham U.S Marine Corps War on Terrorism- Iraq January 11, 2007 - P
Bruce P. Crandall U.S. Army Vietnam
Ross A. McGinnis U.S. Army War on Terrorism-Iraq June 2, 2008 - P P – denotes Posthumous
Aligning with groups such as Warriors Heart, Casting Freedom, Fishing with Legends, FOCUS Marines Foundation, and various other veteran support organizations—our goal is to continue to grow the program—thereby increasing our means to continue providing support to those we owe the most!
LEW'S AMERICAN HERO PROGRAM
With a sincere respect for and in genuine honor of our American veterans, Lew's® pledges a portion of profits from the sale of every American Hero® product, for the purpose of supporting organized programs—to assist veterans who are transitioning back into civilian life—in a manner that benefits the mind, spirit, soul and body of our veterans in their return to enjoying recreational opportunities outdoors.
The Lew's American Hero® series is more than just rods and reels; it is our promise!
Let me mention just one: William "Kyle" Carpenter. He's the youngest Recipient of the Medal of Honor. On June 19, 2014, President Barack said this about Carpenter: "Kyle displayed a heroism in the blink of an eye that will inspire for Duringgenerations."thatblink, Lance Corporal Carpenter moved toward a grenade tossed onto a rooftop in Afghanistan in an attempt to shield a fellow Marine. In so doing, Carpenter absorbed the brunt of the blast, saving his friend's life.
One of my favorite writers, Ernest Hemingway, once wrote: "As you get older it is harder to have heroes, but it is sort of TheInecessary."agree.olderIget, the more I appreciate the actions of young men and women who give all to help others. These heroes didn't arrive on Earth in a rocket ship from another planet. They're not transformed by the bite of a radioactive spider or the wearing of a magical ring. They're flesh and blood like you and me. But in a moment – the blink of an eye – their training and conviction come together in such a way that they act decisively for the benefit of the mission and their fellow soldiers, sailors, airmen, and Marines, sometimes sacrificing their lives in the process. How do they do that?
26 | MEDAL OF HONOR 160
When I was a kid, John Wayne embodied the American hero in movies like "The Longest Day," "Sands of Iwo Jima," "Fighting Seabees," and "Flying Leathernecks." There was just one problem: Wayne, bigger than life on the silver screen, did not serve in the military. But at least Wayne's movies contained a dose or two of reality –"The Longest Day," for example, portrayed Operation Overlord, in which more than 150,000 American, British, and Canadian forces put themselves in harm's way to liberate Europe. Nowadays, mega-films move in a multi-verse dominated by superheroes who can fly, shrink, breathe under water, timetravel, turn invisible, or burst into flames. I know of such things because my grandson, Sterling, tells me about them in Butdetail.there's a problem: Off-screen, these colorful characters aren't super. They're not even heroes. They're just actors who – with the help of stunt doubles, high-tech graphics, and creative writers – put on a good show. That's it: No more, no less. Here's the thing… There are heroes around – members of the Army, Navy, Air Force, Marine Corps, and Coast Guard – who exemplify what heroic means. Genuine heroes. Real. Authentic.
By Jim Lamb
LETTER FROM THE EDITOR JIM LAMB
The young Marine recalls the moment: "On November 21, 2010, those hot pieces of burning steel, laced with gunpowder, tore through my body changing my life forever." Carpenter was severely wounded. His heart flat-lined while being evacuated from the battlefield, not once, not twice, but three times. He lost his right eye, most of his jaw, and had 30 fractures in his right arm. It took dozens of surgeries to reconstruct his body and jump-start the rebuilding his life.
REALHEROES MAKING REALSACRIFICES
You can read more about Carpenter in this magazine starting on page 78. It appears along with a collection of other stories about the Medal of Honor, its Recipients, and the Society tasked with preserving their legacy. It's been my honor to pen some of those stories – without a doubt, the highpoint of my career as journalist, made possible because of the G.I. Bill. (I served in the U.S. Navy as an Aviation Electronics Technician with Fleet Air Reconnaissance Squadron 1, on rotation in Japan, Guam, the Philippines, and Vietnam.)
General Norman Schwarzkopf, Jr., who served as commander of United States Central Command in the Gulf War, put it this way: "The truth of the matter is that you always know the right thing to do. The hard part is doing it." He's right. That is the hard part. But within these pages (and on the Congressional Medal of Honor Society's website at https://www.cmohs.org) you'll find people who have done just that. And not just one or two. Not just a few dozen. Not just several hundred, but more than 3,500. Take time to read about these heroes, what they did, and how American honors them. Then share their stories with friends, relatives, and colleagues. The reason is simple: Never has America needed real heroes more than it does right now.
"It doesn't take a hero to order men into battle. It takes a hero to be one of those men who goes into battle."
– General Norman Schwarzkopf, Jr., United States Army
MEDAL OF HONOR 160 | 27
THE MEDAL 28 | MEDAL OF HONOR 160
THE U.S. CIVIL WAR AND THE FIRST MEDALS
A TIMELESS SYMBOL
-
The Army was the first to alter its design. The ribbon at first resembled the flag with a rectangle of blue above red and white vertical stripes. In 1896, to avoid confusion with the Grand Army of the Republic Medal design, the Army ribbon was changed to red, white and blue vertical stripes. In 1904, the ribbon changed again to a simple light blue with 13 white stars, representing the original colonies, and the central figures on the Medal were changed to a profile of Minerva's head surrounded by a green wreath of laurel leaves. The Navy adopted the same ribbon in 1913.
CHANGES TO THE MEDAL DESIGN
OF HONOR
The inscription on the Georgia monument at Gettysburg National Military Park he Medal of Honor is the United States' highest award for valor in combat. Fewer than 3,600 of the over 41 million men and women who have served in the Armed Forces of the United States have been entrusted to wear the Medal for actions above and beyond the call of duty – honoring their fellow warriors who have "given their last full measure of devotion" to the nation. It embodies the sacrifices of all our Service Members, the history of our Armed Forces, and the values that have shaped the nation over the centuries: courage, commitment, integrity, sacrifice, citizenship, and patriotism. When the American Revolution began in 1776, the newly formed American forces wanted to distance themselves from the privileged aristocracy of Europe. As a nation founded on the value of the common man, medals felt too much like the trappings of British and European monarchs and nobility, so despite the many acts of valor exhibited during the War, there were no medals distributed to officers or enlisted men by the Continental Congress.
It would be our young nation's greatest challenge – the Civil War -- that caused Congress to reevaluate its stance on military honors. Humiliating Union defeats early in the Civil War proved that the Confederacy would not be defeated quickly, and desertion was running high. The military needed a way to maintain morale and make an example of those who performed their duties heroically. On December 21st, 1861, Congress approved the legislation, and the Navy Medal of Honor was authorized with the Army Medal of Honor authorized with similar legislation and signed into law in July 1862. The first Medals of Honor were presented to members of the Andrews Raiders -- Union army soldiers who commandeered a train and used it to destroy Confederate telegraph lines, bridges and railroad tracks, the lifelines of Southern infrastructure and communication systems. The Raiders were captured and placed in prison camps. Eight were tried and executed as spies, but six others were released as part of a prisoner exchange. In March of 1863, those six would be presented with the first Medals of Honor for their acts of courage and commitment to the Union cause in the face of fierce Confederate opposition. Despite undergoing several redesigns since its creation, the symbolism on the Medal itself has always taken cues from the purpose -- strength and bravery of the individuals who wear it. The initial designs depicted Minerva, the Roman Goddess of wisdom and war representing the United States. She was shown fighting Discord, the embodiment of the nation's enemies. Laurel and oak leaves, symbols of victory and strength, fill in the branches of a five-pointed star. Thirty-four stars, representing the 34 states at the time of the Civil War, surround the central figures.
"We sleep here in obedience to law. When duty called, we came. When country called, we died."
MEDAL
HEROISMOF g MEDAL OF HONOR 160 | 29
A few years later, the Navy created a second design of its Medal to distinguish between those who had received it for combat actions versus non-combat actions. Because Naval ships presented dangers and opportunities for valor beyond enemy engagement, many sailors had received the Medal for actions involving fires or sinking vessels. To highlight those who had received the Medal for combat, the Navy introduced a crossshaped Medal designed by Tiffany and Company for non-combat actions. The Tiffany Cross was almost immediately distributed incorrectly. The Navy discontinued non-combat awards in 1942 and returned to using only the familiar star-shaped design.
30 | MEDAL OF HONOR 160
In 1905, President Theodore Roosevelt issued an executive order establishing that the Medal of Honor must be presented "with formal and impressive ceremonial … by the President, …, or by such representative as the President may designate." Previously, the Medal could be handed out in the field or simply mailed through the U.S. Postal Service. In the case of a posthumous g
The U.S. Air Force introduced its design in 1965, even though it had become its own branch in 1947. Prior to 1965, the Air Force continued to award the Army Medal. When the new design was launched, it kept the laurel and oak leaves of the Army Medal but replaced Minerva with a portrait of Lady Liberty.
CHANGES TO MEDAL POLICY
The Medal of Honor remained the only federally approved Medal for the U.S. Armed Forces until 1918. Thus, its significance grew throughout the 19th century and the nominations process and criteria fell under heightened scrutiny. During the last half of the 19th and through the 20th centuries, the Medal of Honor's requirements were refined and cemented by Congress and the military.
The 1897 policy also first expounded the concept of "gallantry" and how it applied to the Medal of Honor: the valorous act "must have been performed in action of such a conspicuous character as to clearly distinguish the man for gallantry and intrepidity above his comrades." In short, not every act of gallantry warranted the Medal of Honor; only acts that went above and beyond would be considered.
The first change to Medal of Honor policy was the eligibility of Army officers for the award (Navy officers would not become eligible until 1915). The next big change wasn't until 1897, when the War Department took the lessons of the past 34 years and issued a policy that laid out specific rules for the nominations process. From then on, recommendations required evidence, including eyewitness statements, and had to be made by someone other than the nominated individual. If the action took place after 1890, the War Department required that an individual's commanding officer or an officer with knowledge of the act submit the application.
©2022 Smith & Wesson, Inc. All Rights Reserved. 160 YEARS OF COURAGE AND SACRIFICE CONGRESSIONAL MEDAL OF HONOR SAVINGSsmith-wesson.comFORTHOSEWHO SERVE Smith & Wesson's American Guardians Program o ers specially priced firearms for Law Enforcement, Military and First Responders through a network of Authorized Dealers.
Photography32 | MEDAL OF HONOR 160
The legislation also solidified time limits for the nomination and presentation process. By restricting the time frame for examining cases, Congress helped ensure all evidence was collected and process efficiently. In 2014, those time limits were modified again. Now all recommendations must be made within three years of the action and if approved, the Medal must be presented within five years.
Photo by Michael Blanchard
Prior to World War II, Medals of Honor were awarded for peacetime valor and not just for combat. Examples include Charles Lindbergh for his solo flight across the Atlantic and Adolphus Greeley for his arctic exploration. In addition, several Medals have been awarded under special Congressional legislations, including the Unknown Soldiers of World Wars I and II and the Korean War, and the World War I Unknown Soldiers of Belgium, Great Britain, France, Italy, and Romania. The Unknown Soldier of the Vietnam War presented a special case that demonstrated the importance of ongoing criteria views.
MEDAL OF ANDRECOMMENDATIONSHONORCRITERIA
Other incremental changes were introduced as the years crept by, including time limits for a nomination, but the next big change came at the start of WWI. In 1916-1917, at the behest of Congress, the Army created a special review board to investigate all awarded Medals of Honor, from the Civil War to the present. Each award was given a number so the board would not be influenced by names, and each case was scrutinized for the circumstances of the valor and the recommendation. In the end, they struck down 911 awards, removing the Recipients from the official roll of the Medal of Honor, including Dr. Mary Edwards Walker and Buffalo Bill Cody. Eventually, six would be reinstated, including Walker and Cody, but only after significant lobbying by supporters. To this day, Dr. Walker is the only female Recipient of the Medal of Honor. The next year, in 1918, Congress passed legislation creating other military awards for valor. These included the Distinguished Service Cross and Navy Cross. The Medal of Honor remained at the pinnacle of U.S. military awards, but the other Medals would serve to recognize valorous acts that didn't reach the level of the Medal of Honor. The ability to distinguish between acts of valor and recognize them appropriately contributes to fewer Medal of Honor awards, but more awards overall, and permits the American military to show respect for all acts of that significantly contribute to American military success.
g
award, where a service member has given their life, the Medal is presented to the family members as an indelible symbol of their ultimate sacrifice.
Today, each Medal of Honor recommendation undergoes a scrupulous examination and documentation process, requiring after-action reports, eyewitness statements, and many levels of review to ensure each award is held to the highest standards. Time limits ensure evidence is obtained in a timely manner and that valorous actions are quickly recognized.
877-341-2400OrangeBeach.comGulfShores.com
It's the simple things like feeling a tranquil coastal breeze brush over you, reconnecting with the natural wonders that surround you, or setting sail on the shining blue waters of the Gulf. Find adventure, relaxation, and camaraderie on the beautifully grand, sugar-white sand beaches of Gulf
g 34 | MEDAL OF HONOR 160
WORLD WAR II AND KOREAN WAR
Throughout our history since the Civil War, the Medal has been presented to service members from the trenches of World War I….to front lines of World War II...from Korea...to the jungles of Vietnam...and the deserts of the Middle East.
A NEW FOCUS ON AIR POWER
Just as the qualifications for the Medal were reviewed to make sure it represented the best of the best -- those who displayed the highest valor in the most extraordinary circumstances -there were times that it was the Nation's attitude towards its service members that needed to be revised. Beginning in the 1990's, there was a greater push to review the efforts of service members who may have been overlooked due to the color of their skin...or their religious beliefs. In giving the actions of these veterans a second look, the Medal of Honor could continue to uphold the American ideal that all its citizens were created equal. In these cases, Congress can pass legislation to reopen the window for submission and examination.
While the history of the Medal was focused on land and sea operations, over time, military air power became a force to be reckoned with. The trend that had started during the Civil War, when observation balloons (basically a rudimentary hot air balloon) were used to identify enemy lines; by WWI, planes were being used for reconnaissance and defensive and offensive maneuvers. World War II saw the introduction of air power as a force that could change the course of an entire battle. Large bombers flew through the sky, armed to the teeth with payloads that could decimate cities and ships. Dogfights between pilots became more common.
In 1942, Edward "Butch" O'Hare received the Medal of Honor for protecting the aircraft carrier USS Lexington, single-handedly taking down five heavy bombers and severely crippling a sixth while he himself was low on ammunition and under fire. During the Korean War, Thomas Hudner crash-landed his fighter on the side of a mountain in 1950, to aid a downed pilot, and received the Medal for his actions. Over Vietnam in 1969, despite significant injuries to his back, John L. Levitow hugged a burning flare in the belly of a bomber and dragged it to an open hatch, thereby saving his fellow crew members. He also received the Medal of Honor. The ground war in WWII was just as vicious as the skies. The Medal was presented to 473 servicemembers in total, 58 percent posthumous awards. Howard Gilmore was the commander of a submarine in 1943 in the South Pacific. He was noted for his skill in maneuvering the ship and facing the enemy. When the submarine was attacked by a gunboat on February 7, he calmly ordered the sub to ram the gunboat, damaging it. As the enemy's guns continued firing, he remained above deck while his men filtered below and prepared to dive. Severely wounded and unable to move, Gilmore ordered the ship to dive, leaving
Gary I. Gordon and Randall D. Shughart volunteered to protect the injured crew of a downed helicopter in Mogadishu in 1993. They fought until they had either exhausted their ammunition or were fatally wounded. Although the lone survivor of that battle was taken prisoner, Gordon and Shughart's actions in defense of their brothers-in-arms were certainly worthy of the Medal of Honor.
The War on Terrorism, focusing on Iraq and Afghanistan, became a battleground of heroic actions, like Jason Dunham the conflicts which preceded it. To date, 28 soldiers, sailors, marines, and airmen have been awarded the Medal of Honor in those fields of operation. Among them is Jason Dunham, a Marine who threw himself on a grenade to save his comrades, and Alwyn Cashe, a soldier who repeated entered a burning armored vehicle while under enemy fire to pull out the men under his command. Both were fatally wounded and died under medical care. Both gave their lives to protect others. Other tales of heroism may yet be revealed as valor award reviews are underway for the conflicts in the Middle East.
himself to the open sea but saving the submarine and its crew. His widow received his Medal of Honor later that year.
A separate review of Asian-American and Native American Pacific Islander valor Honorees upgraded 22 awards in 2000. Since 2000, six other similar, comprehensive reviews have taken place or are in progress, all intended to ensure valor by all American military members is properly recognized.
VIETNAM WAR
Lawrence Joel was awarded the Medal of Honor for his actions as an Army medical aidman in 1965 in Vietnam. He withstood his own painful wounds during a 24-hour battle while treating others while under intense fire. In 1969, Ralph Dias noticed that an enemy machine-gun bunker was inflicting heavy casualties on his fellow Marines. He chose to expose himself to the enemy multiple times to eliminate the bunker. Due to his wounds, he eventually couldn't walk, so he crawled in the open to throw one last grenade, which destroyed the bunker, but left him open for one last fatal enemy round. His Medal of Honor was presented to his family in 1974.
Joe Hayashi was a Private at the tail end of WWII. His unit was facing heavy resistance in taking Tendola, Italy, when he led the charge against an enemy stronghold outside the town. Through his tenacity and daring, he cleared the hill with his squad. Two days later, while attacking the enemy on the terraces outside of town, Hayashi personally removed three enemy machine nests from commission. He fell on the battlefield after clearing that last nest. He was posthumously awarded the Medal of Honor in 2000.
36 | MEDAL OF HONOR 160
Two hundred and sixty-seven Medals of Honor were presented for valor in the Vietnam War. The first went to Roger H. C. Donlon, an Army special forces officer, who, in 1964, preformed valiantly for hours to motivate the men under his command to rebuff a heavy enemy onslaught to their camp. His contributions to the physical defense of the camp and attention to the wounded while under heavy fire inspired his men to continue an intense defense. His Medal was also the first presented under expanded Medal of Honor criteria that allowed military advisors embedded with allies to receive the Medal.
The only Coast Guardsman to be awarded the Medal was Douglas Munro, who used his own landing boat to block enemy fire while other boats retrieved Marines cornered on the island of Guadalcanal. Mortally wounded by enemy fire, his last words were, "Did our boys get off?"
Few Medals of Honor were awarded between the end of the Vietnam War era and the start of the War on Terrorism. In fact, the only ones presented for contemporaneous action during that period were for Operation Restore Hope in Somalia in 1992-1993.
THE WAR ON TERRORISM
Except for those two awards, the others from 1980-2000 were mostly retrospective and the result of reviews of valor nominations that had either been overlooked or downgraded to other awards. These late awardees included Roy Benavidez, whose Distinguished Service Cross was upgraded in 1981, and Ruben Rivers, whose heroic actions had been overlooked due to discrimination. Rivers' award was part of a comprehensive review of all valor awards to African Americans who served in WWI and WWII. Seven awards were upgraded in 1996.
Living Medal of Honor Recipients often say that they hope there will never need for future conflict, and therefore no future Medal of Honor Recipients. However, American troops stand ready to heed the call and make the sacrifices needed to protect our great nation. The Medal of Honor is a timeless symbol of that sacrifice and service, a tangible representation of heroism. By remembering and honoring the sacrifices of its Recipients, by sharing the stories and values inherent in them, we understand the responsibility and potential within each one of us to inspire the Recipientsworld. of the Medal of Honor are committed to preserving the Medal's legacy: the selfless actions of those who defended America and her citizens. Though initially shunned by the Founding Fathers, the Medal embodies the spirit of the Revolution - that ordinary people can do extraordinary things. For those Recipients of the Medal, it is a recognition from our Nation that we honor their extraordinary heroism and risk of life for us on the battlefield. And for the average citizen, it is a reminder of the courage, commitment, integrity, sacrifice, citizenship, and patriotism that has gone into protecting and providing for our Nation and our freedom.
The 77th Division relieved the 96th Infantry Division on the island of Okinawa on April 28, 1945. It was on Okinawa that Doss encountered his rendezvous with destiny. Stretching across the island was a 400-foot cliff called the Maeda Escarpment. Doss' company's mission was to scale the ridge and eliminate the enemy on the reverse slope of the escarpment. The climb was exceedingly difficult, with the last 30–40 feet nearly vertical.
On May 2, 1945, Doss reached the summit with 155 soldiers from Company B. At the top of the escarpment, Company B encountered heavy resistance. When the commander ordered his men to retreat on May 5, Doss refused to abandon his wounded comrades. Over the next five hours, Doss dragged wounded soldiers individually and lowered them over the ledge to the safety of their comrades below. All the time, he kept praying, "Lord, help me get one more."
How many soldiers had Doss rescued? Division headquarters reported 155 men went up the escarpment, and only 55 returned from the hill on their own. Doss modestly stated that he saved 50 men. g
Medal BeatRecipientsofPrejudice,
The standards to award the Medal have evolved over time. On July 25, 1963, Congress approved guidelines and established the current criteria to recognize "conspicuous gallantry and intrepidity at the risk of one's life above and beyond the call of duty."
38 | MEDAL OF HONOR 160
Though each Honoree possesses a unique story and deserves the gratitude of the nation, three Recipients illustrate that heroism can overcome prejudice.
By Col. Cole C. Kingseed, U.S. Army retired The Medal of Honor is the most revered and highest award for military valor in action. Since the decoration's inception in 1861, for the Navy, the Medal has been bestowed in the name of Congress 3,530 times, including on one woman and on 19 individuals who have received multiple awards.
Secretary of War Edwin Stanton first bestowed the Medal on the surviving members of a Union Army scouting detachment known as Andrews' Raiders on March 25, 1863. Pvt. Jacob Parrott holds the distinction of being the Medal's initial Recipient.
Desmond Doss Pfc. Desmond Doss is perhaps one of the most unlikely Recipients of the Medal of Honor. Born in Lynchburg, Virginia, on Feb. 7, 1919, Doss was raised in a strict Seventh-day Adventist family. Entering the Army on April 1, 1942, Doss was classified 1AO, meaning conscientious objector (CO) available for noncombatant military service, as Seventh-day Adventists are prohibited from working on the Sabbath. The Army did not have a separate category for a noncombatant other than CO, so Doss became a medic with the 1st Battalion, 307th Infantry Regiment, 77th Infantry Division. Following basic training at Fort Jackson, South Carolina, Doss' company shipped to the Pacific in mid-1944. Doss' support of his fellow soldiers on Guam and subsequently on the island of Leyte in the Philippines, Gen. Douglas MacArthur's initial landfall on the Philippine Islands, was exceptional, and he received a Bronze Star with V device.
of RecipientsHonorPrejudice,theEnemy Cpl. Desmond Doss receives the Medal of Honor from President Harry Truman on Oct. 12, 1945. MEDAL OF HONOR 160 | 39
Doss remains the first conscientious objector to receive the nation's highest award for valor in combat. Two decades later, Thomas Bennett and Joseph La Pointe Jr., also combat medics and conscientious objectors, followed in Doss' footsteps during the Vietnam War.
Half a world away, 2nd Lt. Daniel Inouye encountered a different type of prejudice than Doss. During World War II, Inouye fought two wars: one against the German army and a second against racial prejudice. In the process, Inouye demonstrated that heroism is colorblind, and courage is indifferent to racial identity. in Honolulu on Sept. 7, 1924, to a second-generation Japanese American family, 17-year-old Daniel witnessed the Japanese attack on Pearl Harbor. As soon as he graduated from high school in 1942, he attempted to enlist in the Army, but the War Department classified Japanese Americans as "enemy aliens." Not until those restrictions were lifted the following year could Inouye enlist. Inouye joined the 442nd Regimental Combat Team, a unit comprised almost entirely of second-generation American soldiers of Japanese ancestry but commanded by Caucasian Sgt. Daniel Inouye in France in November 1944. On June 21, 2000, Inouye, left, by then a U.S. senator,received the Medal of Honor from President Bill Clinton.
g 40 | MEDAL OF HONOR 160
Doss' exploits were later featured in the 2016 feature film "Hacksaw Ridge", directed by Mel Gibson. Doss repeated his heroics over the next two weeks before he was seriously wounded on May 21, 1945. Evacuated to the U.S., newly promoted Cpl. Doss received the Medal of Honor from President Harry Truman on Oct. 12, 1945. Doss died on March 23, 2006, and is buried in Chattanooga National Cemetery in Tennessee.
Daniel Inouye
P ERSONALIZED PR O FESSIONAL E DUCATION AT EVE RY LEVE L ■ 100+ bachelor's and accelerated degree programs including business, nursing, computer science, criminal justice, psychology, education, communications, and forensic science ■ 75+ master's, doctoral, and combined degree programs including management, accounting, physician assistant studies, management for public safety and homeland security professionals, counseling, information systems, and education ■ Bachelor's degree completion programs in business, computer forensics, nursing, and communications ■ More than 3,000 Pace alumni hold executive-level positions within their organizations C AREER SERVICES ■ One of the largest internship programs of any university in the New York metropolitan area ■ Customized veteran Career Services counseling focusing on internships and job placement a dedicated career advisor works with you while you are in school and after graduation ■ 8,000 internships, co-ops, practicums, field experiences, and clinicals were completed by Pace students last year New York City Campus One Pace Plaza New York, NY 10038 Westchester Campus 861 Bedford Road Pleasantville, NY 10570 You have the drive and discipline required to succeed. Pace prepares you for a leadership role by fostering your academic and professional skill set. @PaceUniversity FINANCIAL SUPPOR T Available to both full- and part-time undergraduate and graduate students, the Veterans Tuition Scholarship can cover half of your tuition costs. Students who are not on active duty status with 100 percent entitlement to the Post-9/11 GI Bill automatically receive the Yellow Ribbon Program award * * Yellow Ribbon recipients, doctoral, online, EMBA, and/or law programs are ineligible for Pace's 5 0 percent tuition scholarship program Apply today or learn more about Pace www.pace.edu/vetUniversityerans
officers. Inouye progressed rapidly through the ranks, and in 1944, the 442nd deployed to Italy where Inouye earned his combat spurs in the fighting around Rome and central Italy.
Transferred to southern France to meet Germany's late-winter offensive in the Vosges Mountains, Inouye cheated death when a German round hit him in the chest just above the heart. For his valor, Inouye received a battlefield commission to second lieutenant and a Bronze Star. Inouye's regiment returned to Italy in the spring of 1945. On April 21, Inouye led his platoon against a heavily defended ridge outside of San Terenzo. Unfazed by enemy fire, Inouye identified three enemy machine-gun positions. Crawling up a treacherous slope to within 5 yards of the nearest machine gun, he hurled two grenades and destroyed the enemy emplacement. He then neutralized the second position.
Refusing evacuation, Inouye continued to direct his platoon until the ridge was safely in American hands. His wounds were considered life-threatening, but he survived. Inouye remained in the Army until 1947 when he was honorably discharged at the rank of captain. After the war, Inouye returned to Hawaii and earned a college education through the GI Bill. In 1959, he was one of Hawaii's first delegates to the U.S. House of Representatives. He later served in the U.S. Senate from 1962–2012, culminating in his position as president pro tempore of the Senate.
On June 21, 2000, in the name of Congress, President Bill Clinton bestowed the Medal of Honor on Inouye and 19 other members of the 442nd Regimental Combat Team. Thirteen years later, President Barack Obama granted Inouye a posthumous award of the Presidential Medal of Freedom. Inouye is buried in the National Memorial Cemetery of the Pacific in Honolulu.
Roy Benavidez Like Doss and Inouye, Staff Sgt. Roy Benavidez embarked on Master Sgt. Roy Benavidez, center, is flanked by Secretary of Defense Caspar Weinberger, left, and President Ronald Reagan at his Medal of Honor ceremony on Feb. 24, 1981.
g 42 | MEDAL OF HONOR 160
Although seriously wounded by a sniper's bullet, Inouye engaged more enemy positions until a grenade shattered his right arm.
For Our Combat Wounded, Ill, and Injured Grill like a ...withpro... Thermapena Ask any championship pitmaster... "What do I need besides a cooker to get started?" and the first thing they will tell you is a Thermapen. Accurate to ±0.7°F in just 2 seconds with an auto-rotating screen, automatic backlight, and a durable waterproof casing built to last, your Thermapen will help you nail the perfect internal doneness temperature of everything from steaks and burgers to briskets and ribs. Get the real thing and you'll never want to be without it... thermoworks.com | 801-756-7705 ® MEDAL OF HONOR 160 | 43
Col. Cole Kingseed, U.S. Army retired, a former professor of history at the U.S. Military Academy, West Point, New York, is a writer and consultant. He has a doctorate in history from Ohio State University.
COPYRIGHT NOTICE: From ARMY magazine, April 2022, Vol. 72, No. 4. Copyright 2022 by the Association of the U.S. Army, all rights reserved. Reproduced (Photo (Credit: Wikipedia/U.S. Air Force)
On May 2, 1968, a 12-man Special Forces reconnaissance team was inserted by helicopters into a dense jungle to gather intelligence about confirmed large-scale enemy activity.
44 | MEDAL OF HONOR 160
Under heavy enemy fire, the team requested extraction. Three helicopters attempted to extract the team and were all shot down. Benavidez, who was monitoring the operation by radio, voluntarily boarded another aircraft to assist in another extraction attempt. Unable to land at the designated pickup zone, he jumped from his aircraft and ran approximately 75 yards under withering small-arms fire to the crippled team. Despite multiple wounds in the abdomen and grenade fragments in his back, he repositioned the team members and directed their fire to facilitate the landing of an extraction aircraft. Despite his wounds, Benavidez gathered sensitive documents from the downed aircraft. Directing aerial and artillery fire against the enemy, Benavidez refused extraction until every surviving team member was safely aboard an aircraft. By the time he returned to base camp, Benavidez was convinced he was dying. "My eyes were blinded. My jaws were broken, I had over thirty-seven puncture wounds. My intestines were exposed," Benavidez wrote in his book with John Craig, Medal of Honor: One Man's Journey From Poverty and Prejudice. For his actions on May 2, Benavidez received the Distinguished Service Cross.
A Higher Standard
Benavidez. He changed "Raul" to "Roy" when he joined the Army in 1955. The son of a Mexican farmer and a Yaqui Indian mother, Benavidez was a high school dropout and a troubled youth until he joined the Texas National Guard in 1952. Seven years later and after multiple overseas tours, Benavidez graduated from Airborne School at Fort Bragg, North Carolina. The school transformed Benavidez's life. In his words, "Until I became Airborne, I had often allowed my temper and my insecurities to control the direction of my life."
From 1959 to 1965, Benavidez served with the 82nd Airborne Division, and in 1965, he deployed to the Republic of Vietnam as an adviser to a South Vietnamese infantry unit. His tenure as an adviser was short-lived after he stepped on a land mine. Evacuated to the U.S., Benavidez was told he would never walk again.
a journey from poverty and prejudice to receive the highest accolades of a grateful nation. Born on Aug. 5, 1935, near Cuero, Texas, Benavidez's given name at birth was Raul Perez
Because the Medal of Honor is presented "in the name of the Congress of the United States," it is frequently called the Congressional Medal of Honor. The terms are used interchangeably, but regardless of designation, the Medal of Honor remains the most prestigious and treasured of all decorations in the armed services.
Following a year of recovery, Benavidez returned to active duty. He retired as a master sergeant with a total disability in 1976 and returned to Texas. After years of bureaucratic machinations to gather pertinent information surrounding Benavidez's heroic actions in the war, President Ronald Reagan presented Benavidez with the Medal of Honor on Feb. 24, 1981. Benavidez died in 1998 and is buried at Fort Sam Houston National Cemetery in San Antonio.
Doss, Inouye and Benavidez are typical of the Medal of Honor
Recipients who have received the coveted award on behalf of their fallen comrades. May their shadows loom large and serve as a beacon to every soldier who wears the uniform of the U.S. Army.
Benavidez proved the doctors wrong, undertaking a severe physical regimen and cramming 18 months of healing and therapy into six months. By 1966, he volunteered for Special Forces and received the coveted Green Beret the following year. In January 1968, Benavidez received orders to deploy to South Vietnam for his second tour.
THE COINS IN THIS COLLECTION ARE: • "Brilliant Uncirculated" condition • Layered entirely in 24k gold • Highlighted by full-color portraits of our nation's greatest Presidents • 33 mm in diameter (1.3") • Limited to only 9,999 complete sets worldwide • Available exclusively from American Mint $99 SPECIAL 5 EASY PAYMENTSOF $19.80 CALL NOW TO GET YOUR FREE GIFT! 877-807-MINT (6468) Or go to americanmint.com/816.01 Premium WoodenCollector's Box isincluded for FREE! #9870196 ©2022 American Mint LLC American Mint, P.O. Box 10 Mechanicsburg, PA 17055 MENTION KEYCODE 816.01 If you are not completely satisfied with your purchase, you may send it back within 90 days at our cost for replacement, credit, or refund — no questions asked. All orders subject to applicable sales tax and acceptance by American Mint. CALL NOW and receive a 3' x 5' American Flag absolutely FREE. It is yours to keep with no obligation. Limit one per customer. FREE GIFT! WITH PHONE ORDERS ONLY
The office of President of the United States is considered one of the most powerful positions in the world. It is a job that requires strong leadership, level-headed thinking, and a sense of duty to one's country. our nation's history, a select few stand out for their strong leadership and determination to do what is right for all Americans. celebrate these noble leaders, American Mint is proud set honoring 10 of our greatest Presidents from George Washington to Donald Trump.
to offer this limited-edition
Throughout
Common Reverse
To
The Medal of Honor has achieved prominence in American history like few other awards. It's a symbol for the values of its Recipients, displayed in moments that mattered –but it started as a simple idea.
PROFILE: During the Indian Campaigns, assistant Army surgeon Bernard John Dowling Irwin and 14 men rescued 2nd Lieutenant George N. Bascom, who with 60 men was trapped by Chiricahua
46 | MEDAL OF HONOR 160
In December 1861, Iowa Senator James W. Grimes introduced a bill authorizing the production and distribution of "Medals of Honor." These keepsakes were to be presented to enlisted seamen and Marines who, during the American Civil War, "distinguish themselves by gallantry in action and other seamanlike Congressqualities."has
FEBRUARY 13, 1861
TIMELINE of MEDAL OF Memorable
The first military action to earn a Medal of Honor was performed by Bernard J.D. Irwin, who voluntarily led troops to rescue 60 soldiers in Apache Pass, Arizona. However, the Medal of Honor had yet to be proposed, and Irwin wouldn't be presented with the Medal until January 24, 1894 – more than 30 years after his heroic deed.
periodically made legislative adjustments to the wording that gave birth to the Medal, and the design itself has undergone changes. Plus, its presentation has transformed from a mere handing over of the award into a formal ceremony at the White House featuring the President of the United States. Along the way, the Medal of Honor's status as America's highest recognition for military valor in action has grown. Here's a timeline that helps put a spotlight on various memorable moments.
President Abraham Lincoln signs the legislation creating the Navy's Medal of Honor.
JULY 12, 1862 President Abraham Lincoln signs the legislation creating the Army's Medal of Honor. MARCH 3, 1863 Army officers are made eligible for the Medal of Honor by Congressional legislation. Naval officers will remain ineligible until 1915.
DECEMBER 21, 1861
Massachusetts Senator Henry Wilson introduced a bill in Congress to create an Army Medal of Honor, specifically for "noncommissioned officers and privates as shall most distinguish themselves by their gallantry in action, and other solider-like qualities" during the Civil War.
MARCH 25, 1863 Secretary of War Edwin Stanton presented the first Medal of Honor to six of the surviving members of the Andrews' Raiders, g
Iowa Senator James W. Grimes introduced legislation in Congress to promote the efficiency of the Navy through the creation of Medals of Honor that would be presented to enlisted seamen and Marines who "distinguish themselves in action and other seaman-like qualities" during the Civil War.
TIMELINE
the HONOR'S Moments
DECEMBER 9, 1861
MEDAL OF HONOR 160 | 47
Apaches under Cochise. After fighting and capturing Indians, recovering stolen horses and cattle, he reached Bascom's column and helped break his siege.
FEBRUARY 17, 1862
Robert Williams, Signal Quartermaster of the USS Benton, became the first member of the United States Navy to be presented with the Medal of Honor for his December 1862 actions during the Yazoo River Expedition in Mississippi.
PROFILE: Robert Williams served on board the USS Benton during the Yazoo River Expedition. He took part in an hour-anda-half hostile engagement at Drumgould's Bluff, having acted courageously throughout that assignment while under heavy fire on December 27. Williams also served on the USS North Carolina, where he was presented the Medal.
MAY 15, 1863
1896 The ribbon of the Army's Medal of Honor is altered from the original flag-inspired design to vertical stripes of red, white, and blue. The rest of the design elements (the star and suspension bars) remained the same.
New standards for awarding the Medal of Honor are created: There must be eyewitness statements, specifically, someone other than the Recipient must make the recommendation, and the recommendation must be submitted within one year of the action.
PROFILE: Enemy shellfire raked the deck of the USS Galena in the attack on Fort Darling at Drewry's Bluff. During the confrontation, Corporal John F. Mackie fearlessly maintained his musket fire against the rifle pits along the shore and, when ordered to fill vacancies at guns caused by men wounded and killed in action, Mackie manned the weapon with skill and courage.
Corporal John F. Mackie was the first member of the Marine Corps to receive the Medal of Honor for his actions on board the USS Galena on May 15, 1862.
JULY 10, 1863
a group of Army men who attempted to hobble a railroad supply line in Georgia. Private Jacob Parrott became the first person to receive the Medal of Honor.
JUNE 26, 1897
g 48 | MEDAL OF HONOR 160
PROFILE: Private Jacob Parrott was one of a group who, by direction of General Ormsby M. Mitchell, went nearly 200 miles south and captured a railroad train known as "The General" at Big Shanty, Georgia, in an attempt to destroy the bridges and track between Chattanooga and Atlanta. The legendary incident has been chronicled under various names, including the Great Locomotive Chase, Andrews' Raid and Mitchel Raid.
FOUR DECADES OF ICONIC FIREARMS. As the USSOCOM and U.S. Army contract winner, the MK22™ sets the standard with Sub-MOA performance past 1500m in a modular package. The aluminum chassis features a folding stock with adjustable length of pull and cheek piece, M-LOK® attachment system, 10 mil rail, and suppressor capable muzzle brake. The MK22™ rifle is chambered in 300 NM and the complete kit includes conversions to 338 NM and 7.62x51 NATO.THEbarrett.netLEADER IN LONG RANGE
MARCH 3, 1915
g 50 | MEDAL OF HONOR 160
Naval and Marine Corps officers become eligible for the Metal of Honor. Previously, the award was reserved for enlisted personnel.
APRIL 23, 1904
SEPTEMBER 20, 1905 President Theodore Roosevelt signed an Executive Order decreeing that the Medal of Honor must be presented in a formal ceremony. Prior to that, Recipients could receive the Medal through the mail or a military muster. It should be noted that on July 1, 1898, Roosevelt was presented the Medal of Honor on San Juan Hill in Cuba for his bravery during the Spanish-American War
PROFILE: Lieutenant Colonel Theodore Roosevelt distinguished himself by acts of bravery while leading a daring charge up San Juan Hill. In disregard for his personal safety, and accompanied by a handful of men, he led a desperate and gallant charge, encouraging his troops to continue the assault through enemy fire over open countryside. Facing the heavy fire, he displayed extraordinary bravery throughout, and was the first to reach the enemy trenches 1913 The Navy alters the ribbon on its Medal of Honor to the same blue-with-white-stars pattern as the Army's Medal of Honor.
The Army's Medal of Honor is re-designed. It is referred to as the "Gillespie," named after its designer, General George Gillespie. The Medal is a five-point star surrounded by a green laurel wreath and is suspended from a light blue ribbon bearing 13 stars.
PROFILE: As a First Lieutenant, George Lewis Gillespie Jr. exposed himself to great danger by voluntarily making his way through enemy lines to communicate with General Philip Sheridan during the Battle of Cold Harbor, Virginia, in 1864. While rendering this service he was captured, but escaped; again came in contact with the enemy, was again ordered to surrender, but escaped by dashing away under fire. Later in his career, he redesigned the United States Army's version of the Medal of Honor. The new design replaced the original design that dated back to 1862.
VERSÉA™ SALUTES 160 YEARS OF EXTRAORDINARY COURAGE, SACRIFICE, AND VALOR With great honor, Verséa salutes all Medal of Honor recipients; individuals who displayed extraordinary acts of courage, sacrifice and valor. 100% HEMP LAB VERIFIED THC FREE MADE IN USA *A Novel Self-Emulsifying Drug Delivery System (SEDDS) Based on VESIsorb Formulation Technology Improving the Oral Bioavailability of Cannabidiol in Healthy Subjects; Katharina Knaub, Tina Sartorius, , Tanita Dharsono, Roland Wacker, ManfredWilhelm and Christiane Schön. Molecules 2019, 24, 2967; doi:10.3390/molecules24162967. PHYSICIAN FORMULATED 4.4x GREATER CBD ABSORPTION We are a proud supporter of wellness programs for our active military and veterans with Verséa's botanical therapies. getversea.com
The Navy discontinues the Tiffany Cross and reverts back to a single Medal of Honor design, the original five-pointed star.
President Franklin Roosevelt presented it posthumously to his mother. Munro was recognized for his heroism at Guadalcanal in September 1942.
PROFILE: In an attempt to evacuate nearly 500 Marines trapped by Japanese forces at Point Cruz, Guadalcanal, Signal First Class Douglas A. Munro, under constant strafing by enemy machine guns on the island, and at great risk of his life, daringly led five of his 24 small craft toward shore. As he closed the beach, he signaled the others to land, and then – in order to protect the heavily loaded boats – he valiantly placed his craft as a shield between the beachhead and the Japanese. When the perilous task of evacuation was nearly completed, Munro was killed by enemy fire.
AUGUST 14, 1958
MAY 24, 1943
JULY 9, 1918
Purple Heart
AUGUST 10, 1956
President Dwight Eisenhower signs the Congressional Charter that creates the Congressional of Medal of Honor Society.
APRIL 27, 1916
The Tiffany Cross, a new design for the Navy Medal of Honor, is introduced. The updated Medal is intended specifically for naval heroism in combat situations. The star design is retained for non-combat heroism.
1919
JANUARY 1, 1967
Signal First Class Douglas A. Munro became the first and only member of the Coast Guard to be awarded the Medal of Honor.
1965 The Air Force introduces its own distinctive Medal of Honor design featuring the Air Force Coat of Arms and the head of the Statue of Liberty, as opposed to Minerva.
Congress establishes the Army and Navy Medal of Honor Roll. Also established is a special monthly pension for Medal of Honor Recipients who are over age 65 and recognized for gallantry in conflict. 1916-1917
An Army board reviews every Army Medal of Honor award, ultimately removing 911 Recipients from the Medal of Honor Roll in cases where the Medal was erroneously bestowed.
The "Pyramid of Honor" is established, outlining the key differences between the Medal of Honor and other military valor awards, such as the Silver Star and Purple Heart.
Congress authorizes the U.S. Air Force to create its own Medal of Honor design.
JULY 25, 1963 New guidelines for awarding the Medal of Honor are approved by statingCongress,thatthe Medal can be awarded "while engaged in an action against an enemy of the United States, …while engaged in military operations involving a conflict with an opposing foreign force, …or while serving with friendly forces in an armed conflict against an opposing armed force in which the United States is not a belligerent party."
AUGUST 9, 1942
Major Bernard Fisher was the first to receive the new Air Force design of the Medal of Honor. He was recognized for his actions in Vietnam in March 1966. President Lyndon Johnson later presented the award at a White House ceremony.
SEPTEMBER 1, 2003
52 | MEDAL OF HONOR 160
DECEMBER 26, 2013 Congress sets the current time limits for the Medal of Honor: Recommendations must be made within three years of the valorous action, and the Medal must be presented within five years.
The special Medal of Honor pension is increased to $1,000 per month, with annual cost of living increase. Recipients receive this pension, no matter their age or occupation.
PROFILE: During a battle in which a Special Forces camp at A Shau was under attack by 2,000 North Vietnamese Army regulars, Major Bernard Fisher observed a fellow airman crash land on a battle-torn airstrip. Major Fisher announced his intent to expedite a rescue operation under heavy ground fire. Despite 19 bullets striking his aircraft, he was able to implement a successful rescue. The Major's concern for his fellow airman at the risk of his own life was recognized as being above and beyond the call of duty.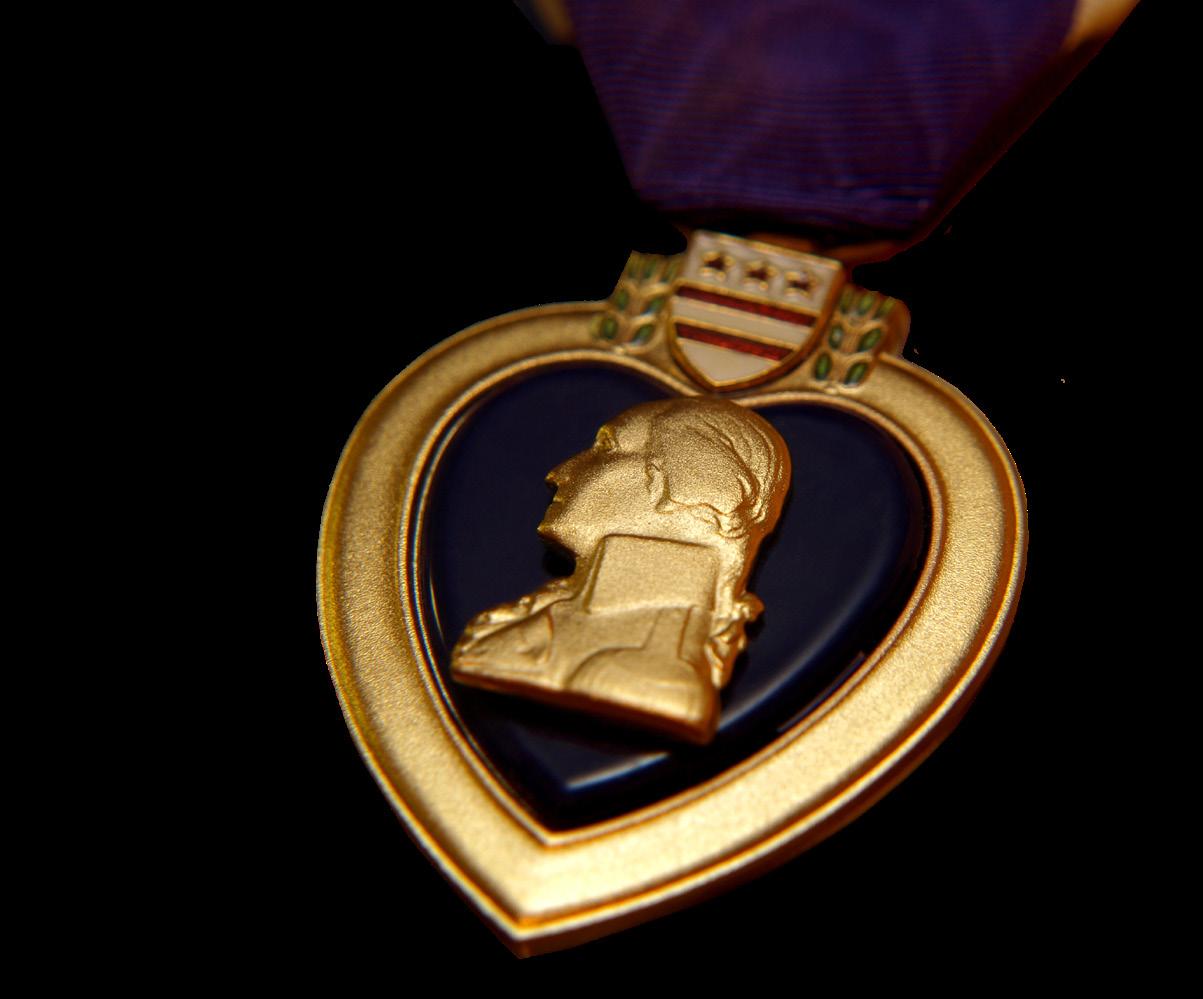 HONORMEDALCONGRESSIONALTheofSOCIETY
By Jim Lamb
54 | MEDAL OF HONOR 160
A ORGANIZATIONMEMBERSHIP FOR MEDAL OF HONOR RECIPIENTS g MEDAL OF HONOR 160 | 55
In 1958, chrome-tipped tailfins sliced through the air of America's highways, Rock 'n' Roll music buzzed from speakers of AM radios, applique Poodles danced on colorful flowing skirts, while hot-rodders with greased hair and black leather jackets cruised downtown Main Streets.
Meanwhile, the Cold War lurked in the background, reminding Americans that the peace and prosperity they were enjoying was never more than a news cycle away from wars and rumors of wars.
There were hundreds of living Medal of Honor Recipients in the summer of that year, and on Aug. 14, Dwight David "Ike" Eisenhower, the 34th president of the United States and former Supreme Commander of the Allied Expeditionary Force in Europe, signed Public Law 85-642 to charter the Congressional Medal of Honor Society, the membership organization of these living Medal of Honor Recipients.
Under the oversight of an Archivist & Historical Collections Manager, the Society maintains its Medal of Honor Museum, The Medal of Honor Archives & Library's, research and resources, are a robust database of the Medal's Recipients that is shared with other organizations and museums with an extensive video library and continual additions, such as the oral Living History Project, and a growing collection of blog posts. Most of these resources are available to the public for free on the Society's website: cmohs.org.
56 | MEDAL OF HONOR 160
Today, the Society continues to carry out these promises through programs that are dedicated to preserving the legacy of the Medal of Honor and its Recipients, inspiring and educating Americans and promoting the values associated with the Medal: courage, commitment, integrity, sacrifice, citizenship, and patriotism. They do this through the Society's proprietary programs:
One might consider the Society to be the most elite membership organization in our country, if not the world. Yet the primary benefits of this organization were not conferred exclusively for its members. Rather, they are intended for all who enjoy the freedom of U.S. citizenship.
Along with supporting the formation of a bond between Recipients of the Medal of Honor and ensuring appropriate aid for Recipients' widows and children, the mission given to the Society was to protect and preserve the dignity, honor and name of the Medal, inspire and stimulate youth to become good citizens, and to foster and promote patriotism.
ARCHIVES PRESERVATIONAND PROGRAMS
VALOR OUTREACH PROGRAM Medal of Honor Recipients continue to serve by connecting with a variety of groups. Through in-person and virtual events, Recipients share their unique insights on character, leadership, patriotism, integrity, resiliency, and adjustment to civilian life. They offer their experiences and unique perspectives to engage, motivate and inspire. g
A panel assembled by the Congressional Medal of Honor Society considers all nominations and selects national finalists. Then, a second panel made up exclusively of Medal of Honor Recipients—Americans whose actions have truly defined the words "courage" and "selfless service"—selects individuals and organizations from those finalists to receive the Citizen Honors Awards.
Since 2007, the Congressional Medal of Honor Society has selected U.S. citizens and organizations to receive Citizen Honors Awards each year. There is one organizational award category for community service and five awards for individual service and valor.
As with the Society's membership, its board of directors is composed solely of Medal of Honor Recipients. It is a 501(c)(3) nonprofit organization that does not receive funding from any government agencies. Instead, it relies on private donations to operate.
The Medal of Honor Foundation, a 501(c)(3) nonprofit organization, helps to advance the mission of the Congressional Medal of Honor Society through financial support. The Foundation is a 4-Star Rated Charity as rated by Charity Navigator. Through the Society, Recipients remain as deeply committed to serving our country in peace as they did in war.
With the help of a small staff, Medal of Honor Recipients continue to serve the nation through its programs and by overseeing the work of preserving the stories of the Medal, its history, and its Recipients—3,515 to date. This mission has become increasingly important as the number of living Recipients continues to become smaller. There are fewer than 70 Medal of Honor Recipients alive today.
The Medal of Honor Character Development Program is a free resource that teaches courage, commitment, integrity, sacrifice, citizenship and patriotism to students through lessons developed by teachers for teachers. Both the elementary and secondary resources of the program teach students to recognize and exemplify these values, making them useful as Social Emotional Learning resource, a classroom management system, or as a tool to create a positive and healthy school culture. These character education lessons feature extraordinary military and civilian stories, providing students with concrete examples by which to live.
The Congressional Medal of Honor Society headquarters office and the Medal of Honor Museum is located at Patriots Point Naval & Maritime Museum in Mount Pleasant, South Carolina, on board the USS Yorktown. As part of Public Law 106-83, the Medal of the Honor Memorial Act, the Museum was designated as one of three national Medal of Honor sites.
Jim Lamb is a retired journalist. He serviced in the United States Navy, including a brief stint in Vietnam era and went to college on the G.I. Bill.
CITIZEN HONORS AWARDS FOR VALOR AND SERVICE
MEDAL OF HONOR CHARACTER DEVELOPMENT PROGRAM
Since that August day when President Dwight D. Eisenhower signed that Congressional charter, the bond between Medal of Honor Recipients and a grateful nation has been nurtured. The Congressional Medal of Honor Society has strengthened and expanded that bond by protecting and upholding the dignity and honor of the Medal and its Recipients.
CARRYING OUT THE MISSION
The Society's staff also helps the Recipients fulfil the organization's mission of supporting one another and Recipients' widows and children. Overseen by a Registered Nurse, the Society's Healthcare Advice and Advocacy Program provides a dedicated, on-call resource to help Recipients and their families with health, medical, insurance, benefit, and life-care planning issues and questions. Travel and logistics coordination provides an on-call resource to help Recipients with travel and needs to facilitate outreach efforts, and educational assistance for Medal of Honor Recipients' children and scholarships for veterans is also managed.
58 | MEDAL OF HONOR 160
Proud to support the brave men and women in uniform, on and off the field of battle.
CITIZEN HONORS Ordinary People Doing 60 | MEDAL OF HONOR 160
CITIZEN AWARDS Doing Extraordinary Things MEDAL OF HONOR 160 | 61
The categories are:
Recognizes Americans who accomplish extraordinary feats of heroism by risking their lives for the benefit of others in a dire situation.
YOUNG HERO AWARD
A panel assembled by the Congressional Medal of Honor Society considers all nominations and selects national finalists. Then, a second panel made up exclusively of Medal of Honor Recipients, Americans whose actions have truly defined the words "courage" and "selfless service" – selects individuals and organizations from those finalists to receive the Citizen Honors Awards.
62 | MEDAL OF HONOR 160
The tradition of Medal of Honor Recipients honoring other U.S. citizens began 15 years ago, and the Citizen Honors program continues to support the mission of the Society to promote the principles behind the Medal of Honor and to show that they are relevant to all Americans.
Patriotism • Citizenship
SINGLE ACT OF HEROISM AWARD
Medal of Honor Recipients make a point to annually recognize American heroes—whether they are credited with a single act of bravery or are providing service to others.
To find Honorees, a nationwide search is conducted to select five U.S. citizens and one organization to receive Citizen Honors Awards. These acknowledgments are among the numerous Courage • Sacrifice Integrity • Commitment
The tradition is in keeping with the preference of Medal of Honor Recipients to shine a light on others rather than themselves as they believe that the Medals of Honor they were awarded should be seen more broadly as a symbol of the sacrifices and service of others. It is this perspective that led the Society to establish the Citizen Honors Awards.
SERVICE ACT AWARD
Recognizes a community-based organization for its exceptional impact or mission in supporting our nation's military service members and families.
THE NOMINATION PROCESS
Nominations are accepted all year, and any U.S. civilian who, through a singular act of extraordinary heroism or through ongoing selfless acts has clearly demonstrated dedication to others is an eligible nominee. In all cases, the actions being honored must epitomize the concept of "service above self" and must be performed "above and beyond" one's professional or vocational area of responsibility or conduct.
YOUTH SERVICE AWARD
COMMUNITY SERVICE AWARD
Recognizes Americans who consistently place others before themselves through volunteer service.
Recognizes young Americans ages 8-17 for placing others before themselves through volunteer service.
g MEDAL OF HONOR 160 | 63
• All acts must have occurred within the 12 months prior to nomination.
• Self-nominations for individual awards will not be accepted. The Congressional Medal of Honor Society reserves the right to not present an award in a particular category in any year. Also, individual nominees who are deceased are eligible.
• Nominees must be U.S. citizens.
For additional details, visit the Congressional Medal of Honor Society website at cmohs.org.
• Government and government-affiliated organizations are not eligible.
• Acts of valor or service cannot have been performed towards one's own family members.
ADDITIONAL CRITERIA INCLUDE:
• Community organizations must be certified non-profits and must currently be in operation.
64 | MEDAL OF HONOR 160
Young Americans aged 17 and under can be nominated for their courage or dedication to service while community organizations can be nominated for their exceptional impact or mission in supporting the nation's military service members and families.
Those lessons leverage dramatic stories featuring Medal of Honor Recipients, stories that help make those principles real.
CHARACTER DEVELOPMENT
Appropriately enough, that change can be launched in the classroom of elementary and secondary schools using lessons that demonstrate the principles on which America was founded.
The program includes cross-curriculum lessons for middle and high school, video oral histories, teacher tutorials, videoconferences, and more. To access the CDP's instructional resources, educators and administrators are encouraged to register at the Congressional Medal of Honor Society's website.
President Abraham Lincoln took that thought one step further: "The philosophy of the school room in one generation will be the philosophy of government in the next."
Both elementary and secondary resources of the Character Development Program teach students to recognize and exemplify these values, making them useful as Social Emotional Learning resources, as a classroom management system, or as a tool to create a positive and healthy school culture. These character education lessons feature OF FIRST AND MAKE GOOD CHOICES
HELPING STUDENTS THINK
OTHERS
66 | MEDAL OF HONOR 160
The CDP's overriding message is that "everyone has the capacity to be a hero and the courage to do the right thing." To underscore this, the curriculum also features stories of ordinary Americans who have gone above and beyond to help others and who have been recognized by the Society through its annual Citizen Honors Awards.
"The philosophy of the school room in one generation will be the philosophy of government in the next."
— Abraham Lincoln The Greek philosopher Diogenes once said, "The foundation of every state is the education of its youth."
Teachers designed the program's lesson plans to help students explore the values of courage, integrity, sacrifice, commitment, citizenship, and patriotism. The lessons use best-practices based on national standards that easily adapt to a variety of curricula, teaching methods, and school settings.
Little wonder, then, that the Medal of Honor Character Development Program (CDP) is designed to prompt students to think of others first and make good choices every day. The program teaches students that, "Ordinary people can meet great challenges and change the world."
Elementary Resource is designed specifically for K-6th grade students, providing access points for younger students to Medal of Honor values at their level. Through contemporary academic curriculum and classic stories of Medal of Honor Recipients and citizen heroes, students learn to show respect for others and in doing so make their schools and communities better places to learn and live. The elementary resource assignments and activities fit efficiently into existing disciplines, time periods, and schedules.
DEVELOPMENT PROGRAM
ELEMENTARY LESSONS
The entire Medal of Honor Character Development Program is free to educators. The curriculum includes individual and group activities, worksheets and extended activity suggestions, and resources such as Medal of Honor citations, live and archived webinars, and an extensive living history collection.
The Medal of Honor Character Development Program
g MEDAL OF HONOR 160 | 67
extraordinary military and civilian stories, providing students with concrete examples to live by. Because the lessons are grounded in cross-curricular academics, most teachers can incorporate them into an existing unit and double the accomplishments in their precious teaching minutes. Built to be flexible, the program is appropriate for public, private, charter, homeschool, and extra-curricular settings.
68 | MEDAL OF HONOR 160
The Medal of Honor Character Development Program Secondary Resource, designed for 6th-12th grade students, consists of academic lesson plans based on the stories of Medal of Honor Recipients and citizen heroes. These content-rich non-fiction primary sources and engaging narratives differentiate this resource from other character programs. While learning history and practicing a variety of academic skills, participating students also develop values that will benefit them and the communities they live in. The free secondary curriculum can be easily adapted for use in community programs such as scouting and expanded to provide a basis for service projects and leadership development.
THE CONGRESSIONAL MEDAL OF HONOR SOCIETY'S
• Reimbursement of substitute costs if needed.
The Medal of Honor Character Development Program lessons and teaching resources are adaptable enough to be implemented in all types of teaching and learning settings. In addition, they're useful as Social Emotional Learning tools. For details, visit the Congressional Medal of Honor Society's website at www.cmohs.org.
• Guided collaboration time to plan implementation strategies unique to the local schools/districts.
160 | 69
CHARACTER DEVELOPMENT TEAMS PROVIDES:
• Trainers (all of whom are current or former educators) to conduct the session.
• Light lunch for all attendees.
MEDAL OF HONOR
Individual schools and/or districts can host a free training for local educators. Sessions typically include a morning and afternoon sessions and are designed to introduce team members to the Medal of Honor and its Recipients, model ways to use the lessons with students, and allow time for collaboration and planning for program implementation.
Funded by The Arthur M. Blank Family Foundation, the Character Development Program' is part of a six-year $3 million grant which seeks to expand the program through in-person trainings and the creation of an interactive online training to ensure availability to all educators, while strengthening the program through an enhanced evaluation system and teacher support.
• An interactive, engaging learning experience for teachers and colleagues.
• Resource book for each person in attendance.
• Space with tables and chairs for attendees to work in groups.
REQUEST TRAINING FOR YOUR SCHOOL/DISTRICT
• Audio-visual tools, including a screen, projector, and speakers.
• At least 30 teachers.
IN-PERSON TRAINING
SECONDARY LESSONS
LOCAL SCHOOL/DISTRICT PROVIDES:
— Wells Fargo Veterans Connections 70 | MEDAL OF HONOR 160
VALOR OUTREACH
"The stories highlighting our honored military members brought tears to my eyes as I hear them and am grateful for those who serve at great cost to preserve our freedoms. It was our privilege to host CMOHS."
OUTREACH PROGRAMCONNECTINGWITHTHOSEWHOSACRIFICEANDSERVE MEDAL OF HONOR 160 | 71
Recent events have included visits to long-term care facilities for veterans in Massachusetts, joining the Atlanta United Football Club for its Stars, Stripes & Soccer Cup, visits to high schools, and a virtual meeting with Wells Fargo's Veterans Connection employee group. Along with providing a way for Medal of Honor Recipients to give back, these events help the Society fulfill its mission to g
72 | MEDAL OF HONOR 160
It would seem fair that those who have shown great courage in combat should rest after their service is complete. But this is not always the case.
For many Medal of Honor Recipients, the presentation ceremony at the White House is not the end of the story, but the beginning of a new chapter in which they will give back to others by sharing their time, experiences and unique insights on character, leadership, patriotism, integrity, resiliency, and adjustment to civilian life. Recipients, among the humblest warriors, often remark that they wear the Medal on behalf of those who were lost and those whose freedom was secured by their Dedicatedsacrifice.to preserving the legacy of the Medal of Honor, Recipients strongly believe they have a platform that enables them to connect with communities nationwide and, through that platform, help fellow veterans and others with challenges that affect wellness and resiliency. In doing so, it increases the public's awareness of those challenges. These opportunities are often made possible through the Congressional Medal of Honor Society's Valor Outreach Program, which helps to facilitate virtual and live interactions between Medal of Honor Recipients and civilian, military and youth groups. They come at the opportunity, not as clinicians, as ones who have lived fear, horror and loss--just as their fellow veterans who have "shared the same foxhole."
Thank You for your Service.
www.SeekinsPrecision.com
Here at Seekins Precision our goal is to give our family on the front line one less thing to worry about. For us, that looks like producing a rifle system that is ready out of the box, backed by our lifetime no questions asked warranty, and the ability to go the extra mile for those who serve our country. Thank you, from Seekins Precision.
To explore the possibilities of connecting with Medal of Honor Recipients, all are welcome to contact the Congressional Medal of Honor Office directly through its website. Visit cmohs.org to learn more.
During the online seminar he commented, "I always say this— al-Qaida, Taliban—anyone that has ever fought was as strong or as deadly as my own mental demons."
Medal of Honor Recipient Florent Groberg is one example of a Recipient who has embraced the opportunity to translate his experiences into meaningful words that make an impact on audiences.
Other types of Valor Outreach Program events in which Recipient Floberg and his fellow Recipients have participated include leadership and professional development sessions, panel discussions and team building exercises. Invitations are extended by academic institutions, corporations, veterans' groups, nonprofit organizations and more.
74 | MEDAL OF HONOR 160
In a Veterans Outreach Program held jointly with the Fisher House Foundation about supporting mental health in the military community, he spoke from the heart about his own experiences following his time in service. Floberg had been hospitalized for about two years at Walter Reed National Military Medical Center following his actions taking down a suicide bomber to protect his unit in Afghanistan which resulted in 50 percent of his lower calf and his hearing in his one ear. He also suffered a severe concussion from the blast.
promote the legacy of the Medal of Honor and the values for which it stands: Courage, Integrity, Commitment, Sacrifice, Citizenship and Patriotism. Character traits that Americans thirst for in an era with many national and global challenges.
We Proudly Honor the men and women of our Armed Forces Shop online at SarrisCandies.com As a thank you for your service, take 20% OFF YOUR ONLINE ORDER + FREE SHIPPING USE PROMO CODE: USA20 LIKE US ON SOCIAL MEDIA! 1.800.255.7771 • MADE BY OUR FAMILY JUST FOR YOURS ®
LEGACY PROGRAMS PRESERVING THE MEMORY OF AMERICA'S HEROES "Without memory, there is no culture. Without memory, there would be no civilization, no society, no future." – Author, Elie Wiesel 74 | MEDAL OF HONOR 160
The Society's 1958 Congressional charter tasked the group to "protect, uphold, and preserve the dignity and honor of the Medal at all times and on all occasions." This stodgy Congressional language eventually evolved into a hub of information and outreach to researchers, families, students, media, veterans, and the just plain curious. A living place where stories are actively preserved and retold so they aren't lost to time – so they can inspire the future in ways unknown.
The Society's Recipients' Medal of Honor Museum is a home for true heroes. A 15-foot high wall of glass panels etched with over 3500 names stands on the hangar deck of the retired WWII aircraft carrier the USS Yorktown at Patriots Point Naval & Maritime Museum in Mount Pleasant, SC. A roll call of service to the United States of America, this wall is the face of the Congressional Medal of Honor Society's legacy efforts. Behind the wall, the museum tells the story of the Medal of Honor, the first and now highest award for gallantry in combat against an enemy of the United States. Here guests can follow the Medal's history from its creation in 1861 to the recent awards for actions in the War on Terror. Videos tell stories of individual valor, from Mary Edwards Walker in the Civil War to Ronald Shurer II in Afghanistan. Physical displays of artifacts tell the stories of the Indian Campaigns, actions in the Philippines, the Vietnam War, and all the conflicts in between. Each display is an example of service above and beyond the call of duty and inspires visitors to embrace the values reflected there: courage, commitment, integrity, sacrifice, citizenship, and patriotism. The backbone of this Museum is the Society's Archives, which serve as the historical repository of the Medal of Honor and its Recipients. The collections include papers, photographs, uniforms, medals, books, databases, weapons, oral histories, video, artwork, and more. Each piece recalls a part of a Medal
The Archives and Museum of the Congressional Medal of Honor Society exist to sustain and share the memory of the Medal of Honor and its Recipients – a collective legacy for the tangible and intangible importance of the Medal and its role in the American story.
MEDAL OF HONOR 160 | 75
76 | MEDAL OF HONOR 160
of Honor Recipient's life and are donated or loaned by the Recipients themselves or their families. All the items are carefully safeguarded by the living Recipients. After all, who better to protect Recipients' legacies than the fellow Recipients who have walked the same path?
The Archives specifically collects audio and video recordings of the Recipients, from their Medal of Honor presentation ceremonies to interviews. It also records the stories of Recipients who never lived to wear the Medal – the posthumous awards where those they left behind stood in their place to accept their accolades. The current collection includes the voices of Recipients across time, from the Spanish-American War of 1898 until the War on Terrorism. Without these unique recordings, the Archive would never be complete. After all, by remembering and honoring the sacrifice of the Medal of Honor Recipients, by sharing the stories and values inherent in them with other museums, researchers and students, we can understand the responsibility and potential within each one of us to inspire the world.
John W. Finn received the Medal of Honor for his actions during the Japanese attack at Kaneohe Bay, Hawaii, on December 7, 1941. He pulled a piece of tiny shrapnel from his foot while sitting at a bar in 1947. These pieces of history now reside at the Congressional Medal of Honor Society's Archives (above).
Matthew O. Williams records his story in his own words for the Congressional Medal of Honor Society's archives. His Medal of Honor was presented for his actions in the War on Terrorism (Afghanistan).
A letter from a German Prisoner of War camp shows evidence of one Medal of Honor Recipient's capture. Vernon McGarity was also issued the simple metal spoon, now scratched and worn, for use at the camp. He preserved these artifacts until his death in 2013. Now the Congressional Medal of Honor Society is honored to house them in it's Archives (below).
Salvatore A. Guinta (above) is presented with the Medal of Honor by President Barack Obama for daring actions in Afghanistan. Under fire, he repeatedly ran to the aid of injured soldiers, protecting them and returning them to safety. The Congressional Medal of Honor Society preserves images like these for the future.
Other examples include President Harry Truman awarding the Medal of Honor to Jerry Crump and Ronald Rosser for their actions during the Korean War. The Congressional Medal of Honor Society preserves images like these for the future.
Another example, Mary Sims, widow of Clifford Sims, receives his Medal of Honor from Vice President Spiro Agnew. The Congressional Medal of Honor Society preserves images like these for the future. This Medal of Honor was presented to Robert Blume for actions during the Spanish-American War. It now resides in the Archives of the Congressional Medal of Honor Society with over 85 other Medals of Honor, providing one of the most comprehensive collections in the country. Among those are Medals of Honor confiscated by authorities. It is against U.S. federal law to buy or sell the Medal of Honor or to fraudulently claim the Medal for personal gain, so many Medals have been turned over to the Society for safekeeping when they are discovered by federal agents.
MEDAL OF HONOR 160 | 77
WEARING 78 | MEDAL OF HONOR 160
— Gen. Alexander Archer Vandegrift, Commandant of the Marine Corps
THE MEDAL
"That Medal does not belong to you. It belongs to all the Marines who did not get to come home. And don't ever do anything that would tarnish that Medal."
RECIPIENT PHOTOS BY NICK DEL CALZO MEDAL OF HONOR 160 | 79
"WOODY"
"So I requested my release from the Civilian Conservation Corps and went home to enlist in the Marine Corps."
(OLDEST LIVING RECIPIENT) U.S. Marine Corps Reserve • Corporal (Highest Rank: Chief Warrant Officer Four) World War II • Iwo Jima • Feb. 23, 1945 80 | MEDAL OF HONOR 160
"Whenengagements.wegotto Iwo Jima, they told us that we'd probably never even get off the ship, because we were a reserve division. The other two divisions had roughly 20,000 people in each, making 40,000 Marines that were going to be on that wee, little island. So they had no idea they would ever need us.
"I had been in the Civilian Conservation Corps. That was my first experience, pre-military, if you will. They were a little bit military. "The Civilian Conservation Corps was regulated by the Army, but we worked in civilian jobs off the Army base. And I had been in there for about a year and a half when Pearl Harbor happened. And I, along with a lot of other Americans, thought, 'Well, if our country is threatened, and we're going to lose our freedom – then we're going to go fight.'
PRESENTATION DATE: Oct. 5, 1945, The White House, presented By President Harry S. Truman IN HIS OWN WORDS: Hershel Woodrow "Woody" Williams
"After they lost something like 5,000 on the first day, they decided they were going to have more people.
HERSHEL WOODROW WILLIAMS
BEFORE THE ACTION: To a young man eager to defend his country, the bitter fighting against the Japanese on the island of Iwo Jima must have seemed a hell out of all proportion to duty. But as a Marine demolition operator, Corporal Hershel Williams carried with him a hell of his own – a terrible weapon capable of evening the odds in one of the war's bloodiest
SUMMARY: "Covered only by four riflemen, he fought desperately for four hours under terrific enemy small-arms fire and repeatedly returned to his own lines to prepare demolition charges and obtain serviced flamethrowers, struggling back, frequently to the rear of hostile emplacements, to wipe out one position after another."
"One of the reasons that Iwo was so terrible was the Japanese had airfields there that they had built, and the airfields had been protected by reinforced concrete pillboxes. And they had used a lot of steel in those so that bombs could not break them up. They had piled a lot of sand on each top so that when the bomb hit, or the artillery hit or whatever, it'd blow a lot of sand in a lot of directions, but it didn't do much for the pillbox.
"Much of it I don't remember. And I attribute that to fear. Absolutely.
"He was also a Medal of Honor Recipient from Guadalcanal, so he knew what we were facing. But he said to me, as I stood there, very sternly: 'That Medal does not belong to you,' he said. 'It belongs to all the Marines who did not get to come home. And don't ever do anything that would tarnish that Medal.'
THE ACTION: "In the early part of the four hours that I was trying to do this job, I lost them. But the other two guys, they kept working with me. And one of them, particularly, he kept pretty close to me to try to keep these Japanese off of me. And one of the pillboxes I'd been trying to reach, I saw where they had been firing their weapons.
"They didn't have any smokeless ammunition. Ours wasn't total, but it was better than theirs. So smoke was curling up out of the top of it, and I sort of figured they had a breathing hole up there, or something. So I crawled around to the side where they couldn't see me, because one side of the pillbox was solid and got up on top. And they had an air vent pipe up there, and it was just the right size that my flamethrower nozzle fit down in it.
g
"But anyway, he assigned me four rifle people, and they were to give me protection while I was out there trying to knock out some of those pillboxes.
"So in getting those seven pillboxes out of the way, that – according to my citation – opened the lane that enabled us to go on through.
"The day I was born, on Oct. 2, 1923, I was handed a gem that is absolutely impossible to buy. That was my freedom. You can't pay for it. There's not enough money in the world. So this Medal – to me – stands for sacrifice. And service."
"Somebody in my unit said that I said, 'I'll try.'
"Two of those men – the automatic riflemen – of course, were like me. They were good targets. If a guy is shooting with an automatic weapon, the enemy would like to get him first.
"Once you got in behind the pillboxes, why, then, we had the advantage.
"So I was ready to fire. And they knew that, I guess, because they came charging out of that pillbox… I don't know… Four or five of 'em. (I don't know.) A bunch, anyway… with their weapons and bayonets… to get me. And I got them first.
"I hadn't been out there very long. And as I have said many, many times, it's almost like a dream – like it's really not real.
"So the pillboxes had us stalled. And as we were trying to get across that airfield, we were losing Marines very rapidly. And, sometimes, even commanding officers get desperate. So, losing men rapidly, he asked me if I thought I could do anything about those pillboxes that were out there.
"When I received the Medal of Honor, the day after President Truman presented it, I went into the office of the Commandant of the United States Marine Corps. And I can't tell you which place I was more frightened: Standing before the President or facing the Commandant of the Marine Corps – because he was almost God in the Marine Corps."
MEDAL OF HONOR 160 | 81
"I was just reading recently that the flamethrower goes all the way back to the Roman Empire. They didn't work quite like ours, but they had them. And they were just as vicious then as they are… or were, then. Its effectiveness was that once it hits its target, it burned all the oxygen out of the air… lungs collapsed… and people were gone. "It was a terrible, terrible weapon.
"Don't ask me how I did it. I don't know how I did it. But in four hours I knocked out seven of those things.
"The Medal represents what the country has always stood for: Sacrifice.
ABOUT: Hershel Woodrow "Woody" Williams served in the U.S. Marine Corps Reserve during World War II. He was born in West Virginia, Oct. 2, 1923, and was presented the Medal of Honor on Oct. 5, 1945.
"Now maybe I did say that. (Sounds like me, you know?) But I don't know whether I said that or not.
PRESENTATION DATE: May 21, 2021, The White House, presented by President Joseph R. Biden, Jr. IN HIS OWN WORDS: Ralph Puckett, Jr.
U.S. Army • First Lieutenant • (Highest Rank: Colonel) Korean War • Hill 205, near Unsan • Nov. 25-26, 1950
Ralph Puckett, Jr., was born in 1926 in Tifton, Georgia, at the time a Southern agricultural town, with a population around 3,000. At 17, he joined the Army Enlisted Reserve Corps, but was discharged a few years later to attend the United States Military Academy at West Point. After graduating from West Point in 1949, Puckett was sent to Japan in preparation for the Korean War. Before arriving in Korea, he was offered a unique opportunity. The Army was looking to reactivate the Rangers, an elite fighting force that had been deactivated after World War II.
SUMMARY: "As his unit commenced a daylight attack on Hill 205, the enemy directed mortar, machine gun, and small arms fire against the advancing force. To obtain supporting fire, First Lieutenant Puckett mounted the closest tank, exposing himself to the deadly enemy fire. Leaping from the tank, he shouted words of encouragement to his men and began to lead the Rangers in the attack."
"I was on my way to Korea, shortly after the war had started, and as I was about to load up on a ship to go across the channel into Korea
"…I really wanted to have the same characteristic as my Dad; I really thought he was great. At age 14, I'd done a lot of hard, physical work as a truck driver and a warehouseman, not 'cause my folks were poor or something. I just got a good job; I wanted it. I learned that I could withstand some tough work. I learned that there are a lot of men out there who never had the advantages that I had – that was good or better than I am. I learned that, and I knew there was a lot of good in a lot of people if you get it out of them."
82 | MEDAL OF HONOR 160
RALPH PUCKETT, JR.
"Christmas. That was about six weeks away. There'd been some tough fighting, some tough casualties, and it just didn't sound like it was going to be easy or that we were going to be home in six weeks – or that we'd even be in Japan in six weeks. I knew there was a lot going on throughout Korea during the war, but I had just a small part, and that's where my focus was."
"It's a rugged mountain face, 205 meters high – not every high, but it was nothing special; it was just a hill in the defensive position for the Chinese that we had taken that morning, captured; it had been an assault force. We lost four Rangers along the way. We had about 20-25 Rangers reach the top of the hill that night. I knew it was defended by a Chinese force, but that's all I knew. But I also learned that it was over a mile away from the closest U.S. Army ground force – so I knew 'Ranger company is pretty much on its own Aftertonight.'earlysuccess
"I said, 'Sir, I'd like to be in that Ranger company; I will take any position.' And it was a big surprise when he told me to come back the next day, and I reported to him and he said, 'I've decided to take you into the Ranger company, and you are going to be the company commander.'
g
MEDAL OF HONOR 160 | 83
from Japan, I was told over the PA system to report to such and such a room at headquarters. I went there and reported to a very senior-looking Colonel, and he said, 'I'm searching for volunteers for a Ranger company we're going to form.'
Despite predictions from leadership that the American forces would be home by Christmas of 1950, Puckett had his doubts.
"And I said, 'Dear God, don't let me get a bunch of good guys killed.' I knew I was way over my head. And I knew it was a great risk for the Army to put that faith in me. I knew it was a great risk for my soldiers who were going to be Rangers.
Leadership hoped that by overcoming the Korean People's Army in a decisive attack, they would end the war within six weeks time.
capturing the hill, Puckett's men entered six waves of attacks over the next 24 hours as the Chinese army tried to retake the lost territory. The Ranger company was outnumbered "I10-to-one.hadahandful. We were in the 20s total number during the last hours of that battle. The Chinese were overcoming the Eighth Army along the entire front, so it was a tough situation. I had no idea what was going on any place else. All I could think about is this little spot right here. I'm this company commander of these 28 soldiers, Rangers. We gotta hold on.
"I tried to never let an error go un-pointed out, uncorrected. But I tried to give them a lot of praise for the good work that they're doing. Remember, these guys, they weren't infantry. They had six weeks of infantry training in my Ranger company."
"I had started out that morning with about 50. We had 11 who got off the hill ready to fight the next morning."
"There are many things about them that were unusual. For one thing, they were non-infantry. They were service troops. They were way below the experience level of the positions that they were going to fill in the Ranger company. We went overnight into South Korea, landed there to a training site in the middle of a rice paddy and began our training.
On Nov. 25, 1950, Puckett was given orders to capture and hold Hill 205 in support of an offensive along the Ch'ongch'on River.
THE ACTION: Puckett repeatedly exposed himself to enemy fire to help guide artillery support, often dangerously close to his own position. His courage and leadership as a source of inspiration to his men. Over the course of the battle, he was injured multiple times until he was finally left unable to move. During the final attack, Puckett ordered a withdrawal and instructed his men to leave him behind so they could safely flee the Chinese army.
"Billy G. Wallace and David L. Pollak, two PFCs who got chewed out a few days before for doing something they wasn't supposed to, but those two guys risked their necks, come back on the hill. I told them to leave me behind because it was very dangerous for them. The Chinese were already coming across our hill. But they decided to drag me off under the cover of a couple of Rangers who followed them down the hill.
Before being medically evacuated, Puckett was able to direct a final concentration of artillery fire onto Hill 205 before the withdrawal of the Eighth Army. For his actions during the battle, he received the Distinguished Service Cross. Puckett's wounds left him hospitalized for a year, during which time he met his future wife, Jean.
Puckett continued his service for 22 years: First, at the US. Army Ranger School and West Point—then later in Vietnam. Among his many honors, Puckett received a second Distinguished Service Cross, two Silver Stars, and several Purple Hearts. Puckett retired "And I said, 'Dear God, don't let me get a bunch of good guys killed.' I knew I was way over my head. And I knew it was a great risk for the Army to put that faith in me. I knew it was a great risk for my soldiers who were going to be Rangers."
"I was surprised," Puckett said. "I felt that that sort of excitement should come early in a person's career. Here I am 94 years old. So I was surprised at that. But I mainly thought there's about 50 Rangers in the past that have really done an outstanding job and taken themselves from non-combat, basic armed soldiers, into being some of the best that our country has ever produced. But I certainly felt that my Rangers deserved recognition and that kind of award for what they had done. They did the work. They did the fighting.
"Two of them carried me off the battlefield. They're the ones who should get the credit. There was nothing 'Ranger special' in what we did in the defense of attacking and defending Hill 205: It was just pure infantry warfare. Close hand. "We knew our jobs. That rifleman knows how to fire his weapon, keep it operating, how to look after himself, and how to look after that buddy in the foxhole with him.
When the going gets tough, whether it's cold weather, rainy weather, somebody shooting at you, hot, going without food, whatever it is: 'Be there.'
In 2021, after 71 years, Puckett's Distinguished Service Cross for the battle on Hill 205 was upgraded to the Medal of Honor. Here's the official reason why: 'He repeatedly abandoned positions of relative safety to make his way from foxhole-to-foxhole to check the company's perimeter and to distribute ammunition amongst the Rangers. First Lieutenant Puckett's extraordinary heroism and selflessness above and beyond the call of duty were in keeping with the highest traditions of military service and reflect great credit upon himself, his unit, and the United States Army.'
"The fundamental principle that I've come up with is: 'Be there.'
ABOUT: Ralph Puckett, Jr., served in the U.S. Army during the Korean War. He was born in Georgia on Dec. 6, 1926, and presented with the Medal of Honor on May 21, 2021.
84 | MEDAL OF HONOR 160
g as a Colonel in 1971 but continued his service as an honorary Colonel for the 75th Ranger company from 1996 until 2006.
"We had to depend on ourselves. Each soldier had to know, 'I know my job, I know how to look after the man next to me, and he's going to take care of me. We did what we'd been trained to do, nothing spectacular, nothing brilliant.' Most soldiers will know anyway, 'He didn't do that by himself.' And I say that I hardly did it at all. "
• (Highest Rank: Colonel) Vietnam War • Quang Tin Province •
•
PRESENTATION DATE: Feb. 27, 1967, Marine Barracks, Washington, D.C., presented by Secretary of the Navy Paul H. Nitze IN HIS OWN WORDS: Harvey Curtiss "Barney" Barnum, Jr.
g
"On career day in my senior year, you know, all the services come to your high school. And I'll never forget that day. The Air Force recruiter got up and gave his pitch, and there were catcalls, and hoots and hollers, and the Army and the Navy, the same things. And the Marine gunny recruiter got up and said, 'There's no one in this room that I want in my Marine Corps. Undisciplined. Unmotivated.' Then he began to chew out the faculty in the back of the room, telling them, 'How can you let this happen?' and all. "And he walked off the stage. "Well, needless to say, I was one of the guys that lined up at his desk, and I joined the Marine Corps at that time. I joined the platoon leaders class. And then I, of course, went in the officer program when I got into college. But he epitomized what I thought the military was all about. He stood up and took charge and made a big impression on this young 18-year-old."
HARVEY CURTISS "BARNEY" BARNUM, JR.
U.S. Marine Corps First Lieutenant Dec. 18, 1965
SUMMARY: "Finding the rifle company commander mortally wounded and the radio operator killed, he, with complete disregard for his safety, gave aid to the dying commander, then removed the radio from the dead operator and strapped it to himself. He immediately assumed command of the rifle company…"
86 | MEDAL OF HONOR 160
Connecticut Native Harvey Barnum joined the Marine Corps Platoon Leaders Class after high school. Upon completion of college, he was commissioned as a Marine Reserve 2nd Lieutenant. After serving various tours abroad, and being promoted to 1st Lieutenant, Barnum was sent to Vietnam in 1965. On the morning of Dec. 18, Barnum's company was coming down out of the mountains in Quang Tin Province, just south of Da Nang, as the rear element of a battalion-sized movement.
"And as we were coming down through this mountain, I heard some shooting up forward but didn't think much of it. And just as our company commander was walking across a dike, the North Vietnamese … they triggered an ambush, and they were smart. They were well-trained, they were well dug-in. They let three companies go by – and in through – this village before they trigged the ambush. And when they triggered the ambush on our rear element, they triggered the ambush on the units in the village, also. They had done their homework.
g
"Someone else had gone out to help McGlain back, my scout sergeant."
"And then we had the enemy behind us. And we were fighting them off, and we were fighting the enemy on our left flank. And we had about 500 meters of open rice paddies between us and the battalion, which was in the village. And the battalion commander finally got on the hook, and he said, 'Lieutenant, you've gotta come on out. We can't come get you. We're in our own fire-fight in here. Can't come out and get you. It's getting dark.' And he says, 'If you don't fight your way out, you're there by yourself tonight.'
THE ACTION: "And then I realized that the company commander just died, and the radio was out there. So I ran out, took the radio off the dead operator, carried it back, strapped it to myself. Got on the phone, called the battalion commander, told him what had happened, and that I was assuming command of the company. And he said, 'Young man, it sounds like you have a grasp of the situation. Make sure everyone knows you're the skipper.'
"The initial rounds hit the company commander and his radio operator. And needless to say, it's the first time I'd been shot at. And I was very prudent. I hit the deck. But when I looked up, and I looked from underneath my helmet and looked around, I could see all these young Marines' eyes looking at me. And they're saying, 'Okay, Lieutenant, what the hell are we gonna do?' So at that point I started giving direction. And first thing I did was get on the net and call artillery. "So anyway, I see my scout sergeant run by me to go out and protect the company commander. He got shot a couple times as he was going out there. And he set up a base of fire; there was a trench line to our right that we were taking intensive direct machine gun fire from. And then I see the corpsman, Doc West,
"So at that point, I launched a counterattack on that trench line to our right, and that was very successful. And then flying above us was also the task force commander. I heard him say 'I'll get some Huey gun support in here.' Well, I went up on this knoll, and I fired 3.5-inch rocket rounds at the targets, at machine guns, at trench lines, and the Hueys would come in, and they'd hit where I hit.
"Well, then, I ran out of 3.5-inch rocket rounds. And so I was talking to the pilots, and I said, 'Okay, fly down the axis of my arms,' And I stood up there with my arms out, and I pointed at the targets, and they flew down the axis of my arms to the target. And we took out or knocked down the fire on our right flank so we could move around more.
"So I've worn this for 38 years now – oh my gosh, 38 years… in honor of those corpsmen and young Marines that I had the opportunity to lead on the field of battle that day. And any time I put this Medal on, I think of them – and any actions that I do or decision I make, I make in their name.
"And so I assumed command of that company, I started giving direction. It's amazing – at that point I found out that these young Marines who were pinned down, and scared, all they wanted was someone to give them direction. And when I started doing things, they got motivation going.
88 | MEDAL OF HONOR 160
go running out. Doc West got shot two or three times before he got to the company commander. So now I've got the company commander down, the radio operator down, my scout sergeant's down, and the chief corpsman is down.
"So I ran out and picked up Captain Gormley and brought him back into a more covered position. He was hit pretty bad, but he was alive. We talked, and he died in my arms. And then I ran out and helped the corpsman back, Doc West.
The Army & Air Force Exchange Services is committed to serving Warfighters and their families with a lifelong Veterans shopping benefit. Honorably discharged Veterans can shop their military exchanges online tax-free for life. Service-connected disabled Veterans and their authorized caregivers can shop at commissaries and exchanges on the installation.
The Exchange is recognized annually as a top employer of Veterans and military spouses by Military Times, Military Families and U.S. Veterans magazines. The Exchange has hired more than 1,900 Wounded Warriors since 2010. benefits of Defense Organization
FOR more information on VETERAN
No greater honor than serving those who serve MEDAL OF HONOR 160 | 89
visit shopmyexchange.com/vets The Exchange is a Department
"Doc West had been shot five or six times, and he would not let us evacuate him. He was still giving instructions. He was on morphine, but he would not let us evacuate him. He was still giving us instructions on how to handle the other cases that were serious. And he was the last one he would let me put on a helicopter. So we put him on a helicopter. He got shot for the seventh time, but he lived. "So I got the dead and the wounded out. And I knew that we had to go across that open, fire-swept ground. And it's near the end of the operation. People are tired and they've had just one hell of a day.
"Most Recipients are presented the Medal of Honor at the White House. The White House – under Johnson – at that point did not want to present the Medal. They figured it was the wrong time politically. And I was presented it at a Marine ceremony at Marine barracks, Eighth and 'I' – Washington, D.C. It was on the 27th of February 1967. And it was a complete Marine show from the get-go. And Secretary of the Navy Paul Nitze, he put the Medal around my neck. In the presence of my family and college friends and some of those who fought in Vietnam with "Weme. came together as a team that day. We overcame about 10-to-one odds.
"So I've worn this for 38 years now – oh my gosh, 38 years… in honor of those corpsmen and young Marines that I had the opportunity to lead on the field of battle that day. And any time I put this Medal on, I think of them – and any actions that I do or decision I make, I make in their name.
ABOUT: Harvey Curtiss Barnum, Jr., served in the United States Marine Corps in Vietnam. He was born in Connecticut, on July 21, 1940, and was presented the Medal of Honor on Feb. 27, 1967. "So I got the dead and the wounded out. And I knew that we had to go across that open, fire-swept ground. And it's near the end of the operation. People are tired and they've had just one hell of a day.
"I dropped the coffee cup… I dropped the coffee cup! You know? And I mean, I was just… I was pretty happy to be alive.
"Then I was thinking back to the old training, fire-team rushes – we're gonna go across, you know, by the book. If I started this with the first platoon, you know. Moving across. Well, it was getting… we'd never have gotten across.
"So I had the engineers… we collected all the useable equipment that wasn't working: radios, machine guns, whatever, and blew it up to make ourselves light. And then I had everyone drop their packs in a pile, and we burned 'em. And so to make ourselves light, and I told everybody, 'When we start out of here, Marines don't leave anybody on the battlefield. Someone drops, you pick him up,' and bring him with you. So that's the reason I made you light.'
"It took us another day and a half to get back, and when I got back, I was relieved of that company, and an infantry officer took over the company. And I stopped in the mess tent to get a cup of coffee. And the battery commander came in and he says, 'We got the call last night that General Walsh recommended you for the Medal of Honor.'
"They set up a base of fire in the village. And then I got on the phone. I said, "Are you ready in the village? 'Ready?' And squadby-squad, when I said 'Go,' they ran. I said, 'You run as fast as you can. Don't even stop. The only time you stop is if someone gets shot, and you pick him up.'
90 | MEDAL OF HONOR 160
"You know it's like on Monday, after the Super Bowl Sunday: Whose name do you see in the paper? The quarterback. You don't see the lineman's name.
"So for the next 45 minutes, we broke out and we made it across there. Brought everybody out.
"Well, I knew that was a non-starter. Casualties were mounting rapidly. Ammunition was getting low. And the ceiling was closing in on us. And I didn't think our chances were gonna be very good if we stayed there. So I had the engineers blow some trees down to make it a landing zone. And I brought in H-34 helicopters to take out the dead and the wounded.
MEDAL OF HONOR 160 | 91
SALVATORE A. GIUNTA IN THE WAR ON TERRORISM) Army Specialist (Highest Rank: Staff Sergeant) on Terrorism Oct. 25, 2007
War
U.S.
"I grew up in Cedar Rapids, Iowa. I am the oldest of three children. It was the mid-west, middle-class, sunshine, rainbows, green grass, you-don't-have-to-lock-the door kind of neighborhood. That was where I grew up in Iowa. I was about to graduate high school, and I heard a radio commercial come on. It said, 'Come on down, see the recruiter, get a free T-shirt.'
• Afghanistan •
PRESENTATION DATE: Nov. 16, 2010, The White House, presented by President Barack Obama IN HIS OWN WORDS: Salvatore Augustine Giunta
•
SUMMARY: "While under heavy enemy fire, Specialist Giunta immediately sprinted towards cover and engaged the enemy. Seeing that his squad leader had fallen and believing that he had been injured, Specialist Giunta exposed himself to withering enemy fire and raced towards his squad leader, helped him to cover, and administered medical aid."
(FIRST LIVING RECIPIENT INVOLVED
g
"Who doesn't want a free T-shirt? I'm working at Subway, I want a free T-shirt. (Of course I want a T-shirt.) So I went down, and I talked to a recruiter. And kind of the things he said started making sense, you know? We're a country at war. (This is 2003, we just jumped into Iraq.) We've been in Afghanistan since 2001. This is my chance. I can make a difference—if this is what I want to do. And I can do it everywhere, but not in Cedar Rapids, Iowa. My great-grandparents came over from Italy in 1904. No one that I know of in my immediate family served in any sort of a military. This is my chance to say, 'The Giuntas are going to go serve. I'm going to do it.'
•
"Casey and Clary were behind me, and Casey had the 249 squad automatic weapon, the saw … which can shoot about a thousand bullets per minute. Clary was shooting his 2003, which shoots a 40-millimeter grenade. The guys were so close that the grenade … he was just making a lot of booms. But it wasn't on them, but he was doing exactly … that was a good thing for him to be doing."
"I remember being so excited to go. I wasn't just excited, I was ready. 'I'm going to go there and kick in doors and solve this—we'll wrap it up. We'll go home, we'll drink some beers, and say, 'You know what? I served in the United States Army.' I'm proud of that every day.
"And within three months of being in the country, an IED took out a truck and killed four. The gunner lost both of his legs. These are people in the prime of their life … they will never be stronger than they were that day … to no longer have a tomorrow. That was when I truly felt that I was in the Army.
Because it was probably a two-and-a-half hour walk.
"The first day we got in some contact a couple of times each day. Usually small arms, RPGs. There were some bad guys who shot at us, and we dropped some mortars and other things. Apparently there were a lot of people that they deemed innocent that died. And they were not happy.
"There was Sergeant Brennan, SPC Eckrode, squad leader Staff Sergeant Gallardo, myself … Casey was my saw gunner and then Clary was my 203 gunner. We went about 200 meters from where we sat. And that was when I … I've never seen anything—before or since—anything like what happened.
"The commander said, 'We're going to pull out. We're going back.'
"They overran a scout team position. They overran a gun team. The second platoon was going to go into the village, and then we were going to be on one of the side peaks, over watching the village, so if anyone started coming from the outside to come and attack them in the village, we already have the high ground above them. And we sat there 12 hours. Fourteen hours. Just watching and waiting, and nothing happened.
"Shooting doesn't make chaos. To hear chaos from people who had been doing this was strange.
Salvatore Giunta enlisted in the U.S. Army in November of 2003. After excelling in basic training and infantry school, he was deployed to Afghanistan in 2005 and again in 2007. The second tour would station him at a remote fire-base in the deadly Korengal Valley.
THE ACTION: "And so I looked towards my leader, Sergeant Gallardo, and I saw Gallardo coming back, and I just saw his head twitch. And it wasn't like a 'What was that?' twitch. It was like 'something just hit his head' twitch. And he dropped. So, I just ran out, and I grabbed him. He was kind of flipped over on his back, but he was OK. So I grabbed him, and was pulling him, and he was jumping up, and we got back. And I went to a little bit of defilade. It maybe gave us 6-8 inches of relief in the ground.
"My second deployment was in the Korengal Valley. It was like nothing that I had ever seen in Afghanistan before. We were at the bottom of the valley with mountains just sheer straight-up and -down on every single side. And every single place you're going to fight, you are at the bottom. And there's no spot you get to choose, because you don't get to choose the spot; they get to choose the spot. So, Operation Rock Avalanche, when it took place, we had no idea. Well, we had intel. And the intel was, 'Lots of bad guys.' That's what we came here to do.
"The sun was down, but the moon was big. And that moon really does make a huge amount of difference in what you can and can't see.
"You've never been more ready than we were right there, and we couldn't do anything.
"We were both there, and when that happened, I got hit.
"It's "Webad.just stayed, waiting and listening to a million bad things happening to our brothers a kilometer away.
92 | MEDAL OF HONOR 160
"We left where we were and headed to another village. It's probably only maybe another three kilometers, and we set up for doing listening posts. We're going in, engaging villages saying, 'Hey, you know, what do you need? What would make your life better? Let's talk.'
"We came to help, but now we pissed off everyone. And we're still, other than our little areas that we've been watching the last (you know) day and a half … we don't know what's outside of this.
"I was a team leader, so I have a radio, so I can click over, and I can hear what's going on with the other guys. And we started hearing on the radio … chaos.
"We started hearing, 'They're missing people. They're missing things. There's KIA. We have Americans killed.'
"The tracers come usually as one tracer, four balls. So, every time you see one that glows, there's four somewhere in between there … and absolutely everything (every single inch of the air in front of us, behind us) was filled with tracers. Thousands of bullets in the air, going both ways at this point. I think within the first five seconds, pretty much everyone had been shot somewhere.
"You don't find out if you did the right thing or wrong thing until later. And sometimes, maybe if you did the wrong thing, maybe you don't ever find out.
at the White House—when the President put it around my neck—in the front row I had my family; I had my wife and my Mom and Dad and brother and sister. In the second row, I had some aunts and uncles. But the row behind my family was Brennan's family, and next to them was Mendoza's family. And as I felt this light silk ribbon go around my neck, I felt the weight of the sacrifices of those two men and the sacrifices of several of the people in that audience.
"Gallado is here, and I'm here, and they're shooting at us from here, and I just got hit over here—which the people over here can't shoot over here. That is a very serious thing to figure out incredibly quick … 'Why that bullet came from over here.'
"My great-grandparents came over from Italy in 1904. No one that I know of in my immediate family served in any sort of a military. This is my chance to say, 'The Giuntas are going to go serve. I'm going to do it.'
"No one did anything special. Every single one of us was fighting for our absolute life. If I didn't do that, what was my other option? Congratulate and pat me on the back, and everybody thinks I'm such a great guy—when there are people who will never get a congratulations, a 'Thank you,' or 'You're the man' ever gain—or see their family: Their mother, their father, their children. And yet, you're going to congratulate me.
"We threw grenades, and we ran forward. "Eckrode was on the ground and said he'd been shot. Brennan said he was shot as well, and he's somewhere up ahead. I can hear this as I'm running, and Gallardo went for Eckrode. I trust Gallardo. There were no more grenades, and I was already running forward so the point was to stop, and Gallardo had Eckrode, and Casey and Clary were doing everything they could. They were keeping their heads down. And when I ran up, I couldn't find Brennan, where he should have been. "This part haunts my dreams. "I came out, and there were two guys carrying one. "It's crazy. I don't know how anyone else got there before me. I mean this all happened (snapping his fingers) like this
Giunta immediately charged through the persistent enemy fire toward the two insurgents carrying Joshua Brennan. He killed one and wounded the other. Then he carried Brennan to a position of relative safety until medevac helicopters could arrive.
"Mendoza had died, and Brennan had died. The other guys were going to be OK. They were all in surgery or getting some bullets out. They're going to congratulate me? They're going to pat me on the back, and say 'Thanks'?
"As I got a bit closer, I realized what was going on. "I deployed with Brennan the year before; we were in Afghanistan for three years, so I had been with Brennan for maybe four years. He was smarter than me, stronger than me, and he was smaller than me, too. But he was faster than me; he was a better shot than me. And that's who's getting carried away.
"I said a lot of things, none of which were very happy or should be told now.
"They set up in an L-shape, which, if we were to do it, we would do it exactly like that. We were trained from day one in basic training (it was a battle drill) that when you're ambushed—'What do you do when an ambush happens?' Well, you charge the line. You're gonna win or lose on that. But you're gonna win or lose where you're at, and if you're staying where you're at, you're probably going to lose.
"Gallardo, my squad leader, came up, and he said, 'I was talking to Captain Kearny. He said you're going to get put in for a Medal of Honor.'
"I am the keeper of it. It stays at my house at night. Put it around my neck when I need to. But this is not mine. This is not for me. This represents so much more. This represents not just my voice, not just Brennan, not just Mendoza, not Rugal, who died the day before, not all the guys who have been wounded, not all the people that suffered. Not the families that will pay the price for this country. It's not for any one of those people; it's for all of those people. And if I've gotta do it, I'm going to do it for them. And there's nothing they wouldn't do for me, so how could I not do this for them?"
"The"Stupid.day
ABOUT: Salvatore Augustine Giunta served in the U.S. Army in Afghanistan during the War on Terrorism. He was born Jan. 21, 1985, in Iowa, and was presented the Medal of Honor on Nov. 16, 2010.
MEDAL OF HONOR 160 | 93
g
"It was very hot. Very rugged, tough terrain to not only navigate, but to operate in. Flooded farmlands, flooded fields, wading through sewage canals to avoid IEDs.
PRESENTATION DATE: June 19, 2014, The White House, presented by President Barack Obama IN HIS OWN WORDS: William Kyle Carpenter
WILLIAM KYLE CARPENTER LIVING RECIPIENT)
"I played football all growing up. I really worked hard. That transitioned into middle school and then eventually high school football. Later on in high school I decided to join the military. I wanted to serve a purpose bigger than myself. I didn't want to wake up one day and regret not serving when I had the opportunity.
"It was a difficult deployment. There was a lot of fighting every single day, sun-up, to sun-down.
U.S. Marine Corps • Lance Corporal War on Terrorism • Afghanistan • Nov. 21, 2010 94 | MEDAL OF HONOR 160
"We worked very, very hard. And we got not only physically ready, but mentally ready. And we deployed late July of 2010 to Marjah, Afghanistan in Helmand Province.
"I was born in Jackson, Mississippi. I have two younger brothers. "My family's amazing. They're very supportive, and I've been very fortunate to have just an amazing support system.
"I was with Second Battalion, Ninth Marines, out of Camp Lejeune, North Carolina. I was aware in 2009 when I joined of what's at stake. I did know we were in a time of two wars, but my mindset was, there's absolutely nothing that is going to stop me from becoming a Marine and serving my country.
(YOUNGEST
SUMMARY: "By his undaunted courage, bold fighting spirit, and unwavering devotion to duty in the face of almost certain death, Lance Corporal Carpenter reflected great credit upon himself and upheld the highest traditions of the Marine Corps and the United States Naval Service."
"After the grenade and the explosion had happened, I remember trying to push myself up and, I guess, shake it off. And I couldn't feel either one of my arms.
'The next thing I thought of was my family. And how devastated they were going to be that I was not going to survive and make it home from Afghanistan—and then I went unconscious.
"My platoon got tasked with pushing south, into another village, so we could start setting up a new patrol base to operate out of. This was one of the last enemy strongholds of our area of operation.
"I just had an amazing medical team behind me, and they really helped me to get to where I am today.
"Fast forward a few years and about 40 surgeries, and a lot of therapy later, and I ran my first marathon.
"I remember us going over the scenarios of if a grenade was thrown up there or if we started taking fire from this direction how we would react.
ABOUT: William Kyle Carpenter served in the U.S. Marine Corps in Afghanistan during the War on Terrorism. He was born Oct 17, 1989, and presented the Medal of Honor on June 19, 2014.
"An amazing doctor, Dr. Noonan, saved my arm and did a great job, like all the doctors at Walter Reed.
"From the smallest to the biggest thing, we're all presented with opportunities, and whether you're in the military or right here on the streets of Columbia, South Carolina as a civilian, everybody should serve.
"As I was going unconscious I kept telling them, 'I'm gonna die, I'm gonna die,' and they just kept getting on my nerves and coming back with, 'You're gonna make it, you're gonna survive.'
"It took me roughly five weeks to wake up, and to start regaining consciousness. First thing that I really remember was that my Mom had decorated my room in the holiday spirit, and I remember opening my eye and seeing a Christmas stocking on my hospital room wall.
"I think you just feel a better sense of yourself that you really pushed through something and you face adversity, and have a perspective and an appreciation for life that sometimes can only be obtained through very difficult or trying, hard circumstances. …
MEDAL OF HONOR 160 | 95
"We had never seen grenades from close range up until that point in our deployment.
"We pushed down, and we took over the new patrol base, and very shortly after we had moved it came the first grenade attack. And we had two Marines and an Afghan National Army member get injured in that.
"After I was injured, my fellow Marines—and my Navy Corpsman that was there with me—did an amazing job to get me as quickly as they could on the roof, and they fought very hard to keep me alive for that medical evacuation helicopter to arrive.
THE ACTION: Even as the two Marines continued to watch over the area, the enemy drew closer. A grenade was lofted onto the rooftop landing near Carpenter and Eufrazio. The trauma from the blast erased his immediate memories of the event, but forensic review of the explosion revealed that Carpenter covered the grenade absorbing the blast with the right side of his body. Nick Eufrazio suffered injuries but survived the attack.
BEFORE THE ACTION: On Nov. 21, 2010, the day following the grenade attack, Lance Corporal Kyle Carpenter and fellow Marine Nick Eufrazio were posted to a rooftop security position on the perimeter of the village. With sandbags in short supply, the two had little cover as they occupied a low-lying bunker.
"Nick Eufrazio is an amazing Marine, and I credit him with saving—just saving—so many lives while we were over there. Nick was always the one up front. And he was very aware of our surroundings. And I never went on a patrol without him, and he never went on a patrol without me."
"First and foremost, I tried to stay strong and motivated for my family.
"Without service and sacrifice, we would not have the nation we do today."
"I set little goals for myself; I first wanted to sit up in the bed for say, 10 minutes, and then 20 minutes.
"When I arrived at the first combat trauma Role 3 Hospital, I was labeled PEA which is 'patient expired on arrival.' I had to be resuscitated multiple times.
"I know that if 100 Marines were put in that position, they would have done the same thing for me. I saw altruistic sacrifice from my fellow Marines every single day for four months.
"
"It's a difficult Medal to wear … because of what comes with it. It represents our country, our history. Those that have given life and limb. The Medal represents sacrifice, not only from a military perspective but in civilian life.
"I arrived at Walter Reed, Nov. 28, 2010, and I spent almost three years there. I had injuries to both my eyes; I lost my right eye. And I had penetrating shrapnel that had to be removed from my brain. The majority of my teeth were blown out from the blast. I had lacerations to three of the arteries in my neck. I had 30 fractures in my right arm. They were going to amputate, but they thought that they might be able to save it.
By Katie Lange Public Affairs Specialist, U.S. Department of Defense
Doolittle likely honed his sense of competitiveness and adventure in the wilderness. He was a small boy, so he grew up scrappy and got into fights often to defend himself from bullies. The agility he learned from those fights made him a good gymnast, too.
James Harold Doolittle was born near San Francisco on Dec. 14, 1896. When he was still an infant, his father, Frank, moved to Nome, Alaska, to try to capitalize on the gold rush there. Two years later, he and his mother, Rosa, moved to the frontier to join him.
Beyond "Thirty Seconds
96 | MEDAL OF HONOR 160
JIMMY DOOLITTLE – WARRIOR, The DH-4 Liberty single-engine biplane was the only U.S.-built aircraft used in World War I.
A COMPETITOR FROM THE START
Most people know the name Jimmy Doolittle for his famous World War II raid on Tokyo that earned him the Medal of Honor, but the Army Air Force general was highly respected long before that. Doolittle set air racing records in the 1920s and was a revered aeronautical innovator throughout his life. His work and leadership led to many of the air and space technologies the world still uses today.
After graduating high school in 1914, Doolittle moved back to Alaska to be with his father, but the change was short-lived. He was penniless within a year, so he made the return trip to L.A. as a stowaway on a transport ship. He enrolled at L.A. Junior College (current-day L.A. City College) before transferring to the g
WARRIOR, SCHOLAR, PATRIOT
Beyond Seconds Over Tokyo"
Doolittle and his mother moved to Los Angeles in 1908, where he continued to show off his fighting skills as a young professional -- even becoming an amateur boxing champion in 1912 at the age of 16. However, according to author James M. Scott in his book Target Tokyo, "he was a hothead outside the ring as well, landing in jail one Saturday night for disturbing the peace. His mother, never a fan of boxing, had enough and told police to keep him there until Monday." Even after his mother "tried to bribe him with a motorcycle to quit boxing, the crafty teen adopted the pseudonym Jim Pierce and used his new bike to motor up and down the West Coast."
MEDAL OF HONOR 160 | 97
On March 11, 1918, Doolittle was commissioned as a second lieutenant into the Signal Corps' Aviation Section; however, the war ended before he had a chance to fly in action. According to Scott, Doolittle sat out World War I, "bouncing around various posts before landing as an aviation instructor near San Diego. 'I was pretty upset,' Doolittle later recalled. 'My students were going overseas and becoming heroes. My job was to make more heroes.'"
University of California, Berkley, where he spent three years studying to be a mining engineer. While in college, he continued to box until he met his match. In a letter to his wife after his son lost a college match, Doolittle wrote, "Sometime in life we have to learn how to lose and the sooner the better. Every boy should learn how to win graciously and lose courageously."
By now, World War I was raging in Europe, and Doolittle wanted to be part of the action. He left college in October 1917 during his senior year to enlist as a flying cadet in the Army Reserve. Two months later, he married his high school sweetheart, Josephine Daniels.
98 | MEDAL OF HONOR 160
In July 1920, Doolittle received his regular commission while he continued to take mechanical and aeronautical engineering courses to be a test pilot. In his early days of flying, he pulled some reckless stunts – including walking on the wings of aircrafts while in flight -- that got him grounded a few times. But he eventually settled down and quickly became an accomplished pilot thanks to the tireless practice he put into honing his skills. His first major feat: In September 1922, he completed the first cross-country flight in a DH-4 Liberty, the only U.S.-built aircraft used in World War I. Doolittle took off from Pablo Beach, Florida, and used his crude navigational instruments to make it to San Diego in 21 hours and 19 minutes with only one refueling stop. The triumph earned him the Distinguished Flying Cross. That same year, the young pilot received his degree from UC Berkley. In the fall of 1923, he enrolled at the Massachusetts Institute of Technology under a special program to study advanced aeronautical engineering -- the first such course in the country. Doolittle earned a Master of Science degree from MIT in 1924, then became one of the first to also earn a doctorate in aeronautical engineering from the renowned institution. According to MIT, "there were not 100 men in the world who held comparable advanced degrees."
Army Air Corps Lt. Col. Jimmy Doolittle, center, poses with members of his flight crew and Chinese officials in China after the April 18, 1942, Doolittle Raid on Japan.
began immediately after Pearl Harbor. Navy Capt. Francis Low first presented the idea of a carrier attack using Army aircraft to Navy Adm. Ernest King, Chief of Naval Operations. King ordered, "Go see General Arnold about it, and if he agrees with you, ask him to get in touch with me." Arnold did! As author Scott found, "Arnold enthusiastically embraced the concept, but wanted to run it by his staff troubleshooter – Lieutenant Colonel Jimmy Doolittle…if anyone could evaluate this plan's chance of success, Doolittle could." With that, Gen. Arnold selected Doolittle to lead the planning of the first aerial raid on the Japanese mainland -retaliation for Pearl Harbor. It was a risky operation from the onset. B-25 Mitchell bombers were the only available aircraft that could meet the mission's extensive criteria. But they would need to fly off a naval carrier with only 500 feet of takeoff space, something a fully loaded B-25 had never managed before. Furthermore, sending several Navy ships within a few hundred miles of the mainland was required for the planes to reach their destinations, and that was a dangerous move.
• He trained with the Navy to fly high-speed seaplanes to set air records. In 1925, in a propeller plane equipped with pontoons, he set a record for the fastest seaplane ever flown, racing it at an average speed of 232 miles per hour.
ACHIEVEMENTS GALORE
Less than a month after the Dec. 7, 1941, attacks, Doolittle was promoted to lieutenant colonel. Planning for an attack on Japan
• In 1932, he set the world's high-speed record for racer airplanes on land going 296 MPH.
• In 1935, Doolittle was transferred to the Air Corps Reserve. He became president of the Institute of Aeronautical Science in 1940.
However, not everything went as planned.
g MEDAL OF HONOR 160 | 99
Over the next 15 years, Doolittle accomplished many more pioneering feats that made him a celebrity of his time:
• Doolittle became the first person to perform a maneuver called the "outside loop," which many aeronautical engineers at the time thought was impossible. It required diving, bottoming out upside-down, then climbing back up to complete the loop.
• In 1926, while performing demonstration flights in South America, Doolittle broke both of his ankles but continued to perform tricky maneuvers in casts. The decision caused injuries that required him to visit Walter Reed National Military Medical Center for treatment when he returned.
WORLD WAR II, PLOTTING REVENGE
By July 1940, war was raging in Europe again, and it seemed imminent that America would join the fight. In fact, Doolittle visited Germany and warned Army leaders of the coming conflict.
AERONAUTICAL
• In 1930, he left active duty (but remained a reservist) so he could manage the aviation department at Shell Oil Company, where he oversaw aviation tests. Doolittle led the push for high octane fuel, which later was credited for helping British pilots defeat the Germans in the Battle of Britain.
Doolittle went back on active duty, having told Army Gen. Henry "Hap" Arnold "I am entirely and immediately at the disposal of the Air Corps for whatever use they care to make of me. The only suggestion that I would like to make is to recommend that I be given such duties as will best take advantage of my particular experience, associations and abilities." He continued working with auto manufacturers to convert their plants to produce airplanes that might be needed for war.
On April 18, 1942, 16 B-25 bombers took off from the aircraft carrier USS Hornet, but they did so from more than 800 miles out – some 200 miles further than planned -- after encountering an enemy patrol boat that could have given away their position. After dropping their bombs, the 16 aircrews quickly realized that they weren't going to make it to their Chinese destinations. All but one ditched their planes at sea, bailed out or crash-landed in Japanese-occupied China. The remaining B-25 diverted to Vladivostok, Russia, despite being told not to do so. Doolittle bailed out and landed in a rice paddy near Chu Chow, China. He was fortunately retrieved by friendly forces, but that wasn't the case for all the men on the mission. According to the Air Force, three died during the landings. The five men who landed in
In preparation, 80 volunteers from the Army Air Force's 17th Bombardment Group underwent intense training to fly across country, perform short takeoffs, fly at night and practice lowlevel bombings and aerial gunnery. Norden bombsights used for navigation were replaced with improvised models so the Norden devices wouldn't fall into enemy hands. Pilots also learned to navigate without radio references or landmarks. Doolittle volunteered to lead the attack. The plan was to take off from approximately 400 to 650 miles off the coast to bomb Tokyo and a few other enemy oil storage facilities, military bases and industrial areas. The bombers would then fly another 1,600 miles to friendly airfields in China to be picked up by Allied forces (officials determined landing back on an aircraft carrier was too difficult at the time.)
THE RAID & ITS AFTER-EFFECTS
• In 1928, Doolittle helped develop the artificial horizontal and directional gyroscopes that are now used almost universally. In September 1929, he used them to complete the first "blind" takeoff, flight, and landing.
THE LATER YEARS
Russia were interned there for about 13 months. Eight more were captured by the Japanese; of those men, only four survived to see the end of the war.
Doolittle was advanced two ranks to brigadier general one day after the attack. A month later, he received the Medal of Honor from President Franklin D. Roosevelt during a White House ceremony. "Floored by the honor," Doolittle accepted it on behalf of all the "Doolittle Raiders," as they became known, and vowed to the spend the rest of his life living up to the honor. He epitomizes the values all Medal of Honor Recipients hold as guardians of the Medal for all that have served our nation when he stated, "The award should be reserved for those who risk their lives trying to save someone else. Every man on our mission took the same risk I did. I don't think I'm entitled to the Medal of Honor."
An Army Air Force B-25 Mitchell bomber takes off from the aircraft carrier Hornet at the start of the Doolittle Raid on April 18, 1942.
Doolittle officially retired from duty on Feb. 28, 1959, but he continued to work on related endeavors. He served as chairman of the board of Space Technology Laboratories. He was also appointed to MIT's board of trustees and remained active in its affairs throughout his life.g
100 | MEDAL OF HONOR 160
While the accolades kept coming, the war didn't stop, and neither did Doolittle. In September 1942, he became the commanding general of the 12th Air Force in North Africa. Two months later, he was promoted to major general. By January 1944, he was commanding the 8th Air Force in Europe before taking the unit to the Pacific, where they finished out the war. During that time, Doolittle received his third star to become lieutenant general.
While the raid didn't cause a lot of physical damage, there were extensive psychological effects. For the Allies, it was a big morale boost. For Japan, fear of more attacks spread. Japanese military leaders called some of their combat forces back to provide defense at home, and they ordered an attack on the U.S. base on Midway Island – a battle that was a pivotal turning point for the U.S. on the Pacific front.
After the war, Doolittle helped organize the Air Force Association and was elected its first president. He also lobbied successfully to make the Air Force its own branch of the military. In May 1946, the general reverted back to inactive reserve status and returned to Shell as its vice president and, later, director. In 1951, Doolittle was appointed as a civilian to be a special assistant to the Air Force chief of staff for science matters -- work that helped lead to Air Force ballistic missile and space programs.
MEDAL OF HONOR 160 | 101
Army Air Corps Brig. Gen. Jimmy Doolittle receives the Medal of Honor from President Franklin D. Roosevelt on May 20, 1942, during a White House ceremony. Doolittle led a squadron of bombers in a raid on Tokyo and other Japanese cities on April 18, 1942. Looking on are (from left) Army Air Force Lt. Gen. Henry "Hap" Arnold, chief of the Army Air Forces; Mrs. Josephine Doolittle; and Army Chief of Staff Gen. George C. Marshall.
102 | MEDAL OF HONOR 160
In 1985, at age 88, Doolittle was given full general status by Congress. The honor made him the first person in Air Force Reserve history to wear four stars. In 1989, he was awarded the Presidential Medal of Freedom, becoming the first and only American to earn both the country's highest military and civilian honors. When the Congressional Medal of Honor Society was established in 1958, Gen. Doolittle was one of the founding members. Over the years, later Recipients from Korea and Vietnam interacted with him and other Medal of Honor legends. Vietnam Recipient James Taylor recalls, "Everywhere he went he was surrounded by his admirers, so I just stood by and listened. I was in awe at the way he handled himself -- a very gracious, humble thoughtful person that would rather talk about his fellow pilots, his country, or his wife. Great American."
The last of the Doolittle Raiders, Air Force Col. Richard Cole, died at the age of 103 in April 2019.
Doolittle died on Sept. 27, 1993, at age 96 after suffering a stroke earlier that month. He was buried in Arlington National Cemetery. Doolittle was survived by his two sons, James. Jr. and John. Both men followed in their dad's footsteps by becoming Air Force officers. Doolittle's name remains one of the more famous names of the modern military era. In the decades since World War II, several books have been written about the raid and the man himself, including his autobiography, "I Could Never Be So Lucky Again." Several movies also touched on the raid, including the more recent 2019 film "Midway."
The General James Doolittle Award is awarded by MIT, while his name adorns several streets and facilities at U.S. Air Force bases across the country. In May 2014, President Barack Obama awarded all 80 of the Doolittle Raiders the Congressional Gold Medal in recognition of their service. The Medal is housed at the National Museum of the U.S. Air Force.
This article is a reprint from a weekly series called "Medal of Honor Monday," in which the Defense Department highlights one of the more than 3,500 Medal of Honor Recipients who have earned the U.S. military's highest Medal for valor. Thanks to John Falkenbury, Executive Director for the Congressional Medal of Honor Society, for his input from the original article and to James M. Scott for his permission to use excepts from his book "Target Tokyo – Jimmy Doolittle and the Raid that Avenged Pearl Harbor."
A Vision to Change the World Manna Church has been faithfully serving military families and their communities for over 40 years, equipping them to change their worlds! We are one church in many locations. Join us at a site near you! WWW.MANNA.CHURCH
Walk Footstepsin the of
104 | MEDAL OF HONOR 160
Today visitors come to Patriots Point Naval & Maritime Museum to discover tales of valor and courage through stories of the Yorktown's crew in the Pacific theater of World War II and conflicts in Korea and Vietnam. The Yorktown is both the largest artifact in the collection and the museum, itself. Unlike many other museums, history is embedded directly into its walls – in this case, the steel hull. By climbing up and down ladders to explore the berthing compartments, galleys, engine room, forecastle, and much more, guests can easily imagine the experiences of those serving in the U.S. Navy in the 1940s.
The Essex-class aircraft carrier was christened in 1943 by First Lady Eleanor Roosevelt. The ship earned her nickname, "The Fighting Lady," because of her apparent eagerness to serve her country. During the christening, the Yorktown slipped off the stocks seven minutes early, prompting Mrs. Roosevelt to jump up to swing the champagne bottle, ensuring good luck and safe travels for the carrier. Mrs. Roosevelt's quick action set the USS Yorktown on a course for success, receiving the Presidential Unit Citation and earning sixteen battle stars throughout her service.
By Mayci Rechner, Patriots Point Public Information Officer I t's a museum within a museum, aboard one of World War II's most decorated aircraft carriers. Situated on the Charleston Harbor, the USS Yorktown (CV-10) stands guard over the cobblestone streets, museums, and historic churches whose spires define the Holy City's skyline. Located just over the Arthur J. Ravenel Bridge in the town of Mount Pleasant, the Yorktown rises ten stories above the waterline, standing out among the sailboats and ferries that dot the waterway.
g
Visitors walk in the footsteps of American sailors and aviators by simply setting foot on the flight deck. Through interactive exhibits and reading stories about Yorktown pilots, people learn the precision required to land a plane safely on an aircraft carrier—which has been compared to trying to land on a postage stamp in the middle of the ocean.
The Congressional Medal of Honor Society recognized the USS Yorktown as the perfect location to establish its headquarters in 1992, and for more than twentyfive years, has maintained the Recipients' Museum and extensive historical archive aboard the ship.
MEDAL OF HONOR 160 | 105
One of only three Congressionally recognized Medal of Honor sites in the country, the Medal of Honor Museum is located directly through the entrance to the Yorktown's hangar deck it tells the stories of more than a century of American heroes, right up to the most recent Medal of Honor Recipients through a new War on Terrorism feature. Through its location and partnership with Patriots Point, guests can learn about the acts of valor that earned the Medal of Honor and directly connect them to exhibits throughout the
The Japanese captured eight of the 80 men who participated in the Doolittle Raid, and three were executed. The five who
Another significant aircraft on display at Patriots Point is the B-25. This type of bomber was notably flown by Medal of Honor Recipient James "Jimmy" Harold Doolittle while leading a destructive raid on the Japanese mainland. The mission, now called the "Doolittle Raid", was conceived in the immediate aftermath of the attack on Pearl Harbor and executed on April 18, 1942. Due to fears that the Japanese would discover the U.S. Navy aircraft carriers in the Pacific, the raid took off early and 250 miles further from land than planned. On that day, sixteen B-25s launched from the USS Hornet. After completing the mission and bombing targets across Japan, the aircraft did not have enough fuel to return to the Hornet. As a result, fifteen planes crashed in occupied China and another in the Soviet Union.
Naval & Maritime Museum, such as the Grumman F4F Wildcat famously flown by Medal of Honor Recipient Edward Henry "Butch" O'Hare. On February 20, 1942, the Japanese launched an attack on the USS Lexington. O'Hare singlehandedly intercepted and protected the carrier from nine enemy heavy bombers. As written in his Medal of Honor citation, "despite his concentrated opposition, Lt. O'Hare, by his gallant and courageous action, his extremely skillful marksmanship in making the most out of every shot of ammunition, shot down five enemy bombers and severely damaged a sixth before they reached the bomb release point." This is considered one of the most daring actions in the history of combat aviation and earned him the title of the United States Navy's first flying ace of World War II.
106 | MEDAL OF HONOR 160
landed in the Soviet Union were held prisoner for more than a year. James Doolittle received the Medal of Honor for his leadership in this dangerous endeavor despite "the apparent certainty of being forced to land in enemy territory or perish at sea." Patriots Point visitors can see the B-25 on the Yorktown's hangar deck and venture inside during the guided Captain's Tour. The USS Yorktown is not the only ship on display at Patriots Point Naval & Maritime Museum. The USS Laffey (DD-724) destroyer has a notable history of its own. Commissioned in early 1944, the Laffey supported the D-Day landings on the beaches of Normandy that June. The following year off the coast of Okinawa, the Laffey survived the longest kamikaze attack on a single vessel. During the 80- minute attack, the destroyer was hit by four bombs, six kamikaze crashes, and strafing fire that killed 32 and wounded 71. The USS Laffey's fortitude earned her the name "The Ship That Would Not Die." With such a valiant history, it makes sense that the USS Laffey is named for a Medal of Honor Recipient. Bartlett Laffey served on the USS Marmora during the Civil War. On March 5, 1864, during a Confederate assault on the Union in Yazoo City, Mississippi, Laffey embarked with a 12-pound howitzer mounted on a field carriage. He bravely stood by the gun despite enemy rifle fire which cut the gun carriage and rammer and contributed to the enemy turning back during the fierce engagement. Much like the destroyer that would bear his name some 80 years later, Bartlett Laffey proved courageous under fire, forced the enemy to retreat, and survived to serve the United States Navy after the heroic actions.
g MEDAL OF HONOR 160 | 107
108 | MEDAL OF HONOR 160
Landside at Patriots Point is the three-acre Vietnam Experience. This exhibit is a replica of a Brown Water Navy support base from the Vietnam War. Inside is a newly restored River Patrol Boat, or PBR. The vessel is painted to resemble the one captained by Medal of Honor Recipient James Elliott Williams. Williams was presented with the Medal of Honor "for conspicuous gallantry and intrepidity at the risk of his life above and beyond the call of duty." On October 31, 1966, Williams' PBR 105 was under enemy fire. At Williams' order, his crew returned fire and killed the crew aboard one of the enemy sampans and caused the other to retreat. Instead of allowing the enemy to escape, Williams pursued the fleeing vessel. He was met with heavy volume and close-range small-arms fire from enemy forces hiding along the riverbank. While drastically outnumbered, Williams and his crew did not back down. Williams' Medal of Honor citation reads, "With utter disregard for his safety, Williams exposed himself to the withering hail of enemy fire to direct counterfire and inspire the actions of his patrol." Through his leadership, the patrol damaged or destroyed 50 enemy sampans and seven junks. Once armed helicopters arrived to assist, Williams instructed the patrol boats to turn on their searchlights to provide better illumination of the area—even though Williams was aware this would only make the patrol boats a better target in the dark. '
The patrol was able to successfully engage the enemy hiding ashore and by the end of the three-hour battle, Williams' patrol was responsible for the destruction or loss of 65 enemy boats and inflicted numerous enemy casualties. By the end of this 20-year military career, Williams earned many honors and is considered the United States Navy's most highly decorated enlisted man. His fighting spirit is remembered at Patriots Point through the PBR exhibit and the boat named "Elaine" in honor of Williams' wife. These tales of valor are just a few of the hundreds that guests will find while exploring Patriots Point. The heroism witnessed by the USS Yorktown even extends into United States space
When you step onto the USS Yorktown, you are walking in the footsteps of heroes. Veterans say the moment they arrive and smell the steel of the carrier, they are immediately transported back to their time of service. Those who served on the Yorktown can return to their berthing quarters and point to their specific bunk. They lead staff through the mazes of ladders and hallways as if they still lived aboard—even though it's been decades. They describe the constant noise of a carrier at work and the weeks of eating nothing but rice as they neared the end of a tour. For civilian visitors, these stories are waiting to be discovered through museum exhibits or the anecdotes of museum volunteers, the majority of whom served on these or similar ships. The grandeur of the 888-foot, 30,000-ton Yorktown is nothing compared to the magnitude of the stories she holds. Patriots Point hopes to welcome you aboard to discover them all.
exploration. On December 27, 1968, the Yorktown made history by recovering the Apollo 8 capsule and the three astronauts inside. Apollo 8 was the original crewed capsule to orbit the moon, and the Fighting Lady was the first to welcome astronauts Jim Lovell, Frank Borman, and Bill Anders back to Earth. The carrier's bakers even prepared a 500-pound cake to celebrate the successful mission. Patriots Point staff continue to discover new stories of heroism and save them for future generations. Veterans regularly visit the museum to explore the ships on which they served. The museum's curatorial staff takes the time to greet these sailors and learn about their time aboard. In many cases, the stories are captured and preserved through videos that are later shared in exhibits or on social media. Hundreds of personal histories have been collected and are stored safely in the museum archive. Patriots Point plans to make these videos readily available to the public in the future.
Patriots Point Naval & Maritime Museum is located at 40 Patriots Point Road in Mt. Pleasant, South Carolina. For more information or to plan a trip, visit patriotspoint.org or follow Patriots Point on Facebook, Instagram, Twitter, and YouTube.
MEDAL OF HONOR 160 | 109
TOMB UNKNOWN SOLDIER 100 YEARS OF GUARDING UNKNOWN RECIPIENTS OF THE MEDAL OF HONOR of the 110 | MEDAL OF HONOR 160
MEDAL OF HONOR 160 | 111
Many have made the ultimate sacrifice for a fellow service member or members. Many have survived to speak for those that never came home and to talk about the values represented by the Medal. Nineteen individuals have earned the Medal of Honor a second time, five sets of brothers have earned it, two father and sons, an uncle and nephew, and a woman. Is there one constant value here among the individuals to whom it has been awarded? Each act of valor was never planned. These warriors reacted to the situation.
g
Medal of Honor. What do these words mean to you? The award is known to many, but the answer to this question is different from one person to another, one generation to another, and one branch of the military to the other. One thing the Medal signifies is that an extraordinary level of courage and bravery was carried by the Medal's Recipient. Courage is never practiced. It is not a lesson one can teach it. It comes from within an individual and only when it is most needed.
The crypt in the middle was once the final resting place of the Vietnam Unknown Soldier; however, due to DNA testing in 1998, the remains of Air Force Lieutenant Michael Blassie were identified and his remains reinterred in Jefferson Barracks National Cemetery in St. Louis, Missouri.
112 | MEDAL OF HONOR 160
Tomb Guards are linked to each patriot's grave through daily duties carried out as they guard our nation's most sacred shrine. The precision of 21 steps the Tomb Guard walks across the mat, the crisp creases of their uniform, the glass-like polish of their shoes and the endless hours of preparation and training to become a Tomb Guard posted for duty on the plaza represents the highest values and standards of the United States Army.
Each year, millions of visitors come to Arlington National Cemetery as a tourist or to visit loved ones who were honored to be buried among fellow patriots. The plaza where the Tomb of the Unknown Soldier is placed is an active and distinct guard
The Tomb of the Unknown Soldier serves as a symbolic grave for those who have never been found or identified and has evolved to represent the memory of our service members throughout American history. Many countries have bestowed upon the Unknowns their highest honors showing their respect for the sacrifices each made during the wars.
The Tomb of the Unknown Soldier was established as tribute to those lost during "The Great War" by laying to rest the unknown remains of a World War I soldier. And now, Unknown Soldiers from World War II and the Korean War rest in individual crypts behind the Tomb. Each unknown has been awarded the Medal of Honor.
The Society of the Honor Guard, Tomb of the Unknown Soldier (SHGTUS) was formed in 1999 by a group of former Tomb Guards committed to the preservation of the unique history of the Tomb of the Unknown Soldier while honoring and remembering the service and sacrifice of the Unknown servicemen buried on the plaza of the Memorial Amphitheater.
Courage, honor, sacrifice, service. These are common themes of the Tomb Guard and the Medal of Honor, that which we protect every hour of the day and night on the plaza.
The Society is dedicated to protecting and enhancing the
post with a renowned "changing of the guard" ceremony. Along with repeated commands, and the sound of precision in the crisp heel clicks and weapons manual in unison, Tomb Guards protect the freedoms the Unknowns never got to know. It is one of the most visited places in the cemetery with visitors witnessing the Sentinels protecting the hallowed ground while the visitors pay their respects to the Unknowns. Each Sentinel goes thru rigorous training for months before they are posted before the public. It is an all-volunteer duty, open to men and women and any Military Occupational Skill (MOS) in the Army that are station at Fort Myer, Virginia with the 3rd United States Infantry Regiment (The Old Guard). During this time, they will train for hours unseen, learn the preparation it takes to perfect the uniform standards of a Tomb Guard, that of which is not matched by anyone in the US Army, study and retain pages of information (Tomb Guard Knowledge) about the Unknowns and the many laid to rest in Arlington National Cemetery and the sacrifices they made for our country and the symbol of freedom for which they represent.
g MEDAL OF HONOR 160 | 113
In October 2021, a special group of Americans followed in the footsteps of the World War I Unknown Soldier during the national commemoration for the Centennial of the Tomb of the Unknown Soldier. This group consisted of current and former Tomb Guards and their families, American Gold Star Mothers, and the President General of the Daughters of the American Revolution. They were joined by members of the American Legion Paris Post #1, French veterans, and civil authorities. The group visited each of the four American cemeteries maintained by the American Battle Monuments Commission (ANBC) at St. Mihiel, Aisne-Marne, Somme, and MeuseArgonne to pay tribute to the fallen still laid to rest there and commemorate the location of the selection of one Unknown Soldier from each to represent the four Unknown Soldiers that would be part of the selection of the World War I Unknown Soldier in Chalons-Sur-Marne on October 24, 1921. Ceremonies were conducted with representatives of the French Government from the towns that the war raged around and devastated. The populace still remembers the service and sacrifice of thousands of unknown Americans who helped liberate their nation. Honors were rendered, each ceremony was concluded with the playing of "Taps". Accompanying the group was a special American Flag that represented the Unknown Soldier and was secured and carried by Society Members. The flag would be flown at each of the American Cemeteries that a candidate was chosen from. This flag was first flown in Arlington National Cemetery at the Tomb of the Unknown Soldier on Memorial Day 2021, then flown from the flag staff of the USS Olympia – exactly 100 years since its departure to France to bring home the body of the SecuredUnknown.inits case, it was hand carried to France by a Tomb Guard to ensure its safe journey abroad. Once in France, preparations for the ceremony at each location would be discussed and rehearsed
114 | MEDAL OF HONOR 160
The three individuals not selected as the World War I Unknown Soldier were re-interred there at the conclusion of the selection ceremony in 1921. The Society was allowed to conduct a special tribute to each one of the three. One at a time, the tip of the colors was touched to the white marble cross, each being inscribed with "Here Rests, in Honored Glory, An American Soldier, Known but to God" as it is with all the buried in France from World War I, then passed to the next designated person in the group and then the next. White roses were then individually laid at the base of the three graves. White Roses are the symbolic rose of the Society. Next, the flag would be draped over an empty casket in the City Hall of Chalons-en-Champagne (Chalons-Sur-Marne in 1921) to honor the 100th anniversary of the vigil conducted by French Soldiers on October 23, 1921. On the 100th anniversary of the selection of the World War I Unknown Soldier by Army Sergeant Edward F. Younger on October 24, 1921, the U.S. flag covered casket was placed on a horse drawn carriage and followed the same route from City Hall through the streets of Chalons, lined with hundreds of French citizens in attendance and led by current and former military from the United States and France, as well as dignitaries, in observance to the War Memorial where a final ceremony was conducted. After returning to the courtyard of the City Hall, Tomb Guards would once again fold this flag with honors. This special flag would be opened and refolded for the last time in France at the docks of the Port of Le Havre where the selected Unknown Soldier was transferred to the USS Olympia for his final voyage home. It is on this dock, 100 years earlier that the Minister of Pensions, and wounded veteran, Andre Maginot bestowed Frances highest award
The French Crois de Chevalier del la Legion d'Honneur (The French Medal of Honor) for valor upon the casket of our Unknown Soldier. During the interment ceremonies on November 11, dignitaries from many nations in attendance would present their highest award for valor to the Unknown Soldier, along with the Medal of Honor. The flag and its case now reside in a special presentation cabinet inside the Memorial Amphitheater Display Room for all visitors to see. Along with this flag the Medal of Honor awarded to each of the Unknowns are displayed with a description of how they were selected. Please take a moment to visit the Display Room when visiting the Tomb of the Unknown Soldier. From the desk of Lonny LeGrand, Jr., President of The Society of the Honor Guard, Tomb of the Unknown Soldier (SHGTUS). Former Tomb Guard and Assistant Relief Commander, 1981-1983. Lonny was awarded Tomb Guard Identification Badge #249.
welfare and legacy of the Tomb Guards -- past and present. The Society also protects, upholds, preserve, and safeguards from exploitation the Tomb of the Unknown Soldier Identification badge (TGIB).
MEDAL OF HONOR 160 | 115
Brothers Edward and Damon Radcliffe, the latter a lieutenant in the nearby York-Poquoson Sheriff's Department, reflected on their great-great-grandfather's service as he toured the New Market Heights Battlefield with the American Battlefield Trust during the fall of 2021. More than half of all Medals of Honor awarded to Black men during the entire Civil War were earned on this battlefield. The Trust has preserved some 55,000 acres of hallowed ground across more than 150 sites in 25 states, including New Market Heights, where it placed the first permanent protections on lands associated with the USCT assault, naming all 14 Medal Recipients on their battlefield for the first time.
116 | MEDAL OF HONOR 160
The latest initiative within this partnership will be the Medal of Honor Valor Trail, a physical and digital manifestation of the places most deeply connected with Medal of Honor Recipients from the Civil War through the 21st century – battlefields, birth and burial places, namesake sites, monuments and museums. The goal is to connect powerful stories to tangible places, creating meaningful connections to the past.
THE MEDAL OF HONOR Valor Trail & the Power of Place
"It just shows what one can come from – coming from being a slave to being a Medal of Honor Recipient and leading generations of other Ratcliffes into service," said great-greatgrandson Edward Radcliffe, a gunnery sergeant in the U.S. Marine Corps. (Spelling of the last name had shifted slightly by the early 20th century.)
Born into slavery in tidewater Virginia in 1835, Edward Ratcliff traded a field hoe for a musket on New Year's Day in 1864, enlisting in the Union Army as a private in the 38th regiment of United States Colored Troops. Within a month, he had been promoted to first sergeant; a remarkable recognition of leadership potential for a man who spent decades with so little autonomy. Ratcliff's trial by fire came nine months later at the Battle of New Market Heights, outside Richmond on September 29, 1864, in a bloody assault where more than 450 Union soldiers in his 1,300-man brigade fell. When Ratcliff's company commander was shot down, he took command, rallied his fellow soldiers and pressed on with the charge. As the Confederates fell back under the onslaught, Ratcliff was the first enlisted man to enter the enemy's fortifications. For his heroism, which was part of a larger offensive known as the Battle of Chaffin's Farm, Ratcliff was awarded the Medal of Honor, the nation's highest military award for valor. His extraordinary service more than 150 years ago still resonates among his proud descendants.
The Trust believes deeply in the power of place, the unique ability for landscapes to teach meaningful and compelling lessons to those who follow in the footsteps of history. And through an ongoing, multi-faceted collaboration with the Congressional Medal of Honor Society, the Trust is working to, quite literally, place valor on the map, connecting to the battlefields where Medal of Honor Recipients performed their acts above and beyond the call of duty, and sharing their remarkable stories of service.
"There is no higher honor than our country can bestow than the Medal of Honor," said American Battlefield Trust g
MEDAL OF HONOR 160 | 117
The Trust's first foray into working with Medal of Honor Recipients as conduits for historic storytelling across eras came in a special edition of Hallowed Ground, its awardwinning membership magazine.
"When we talk about Civil War battles and the incredible things, both harrowing and inspiring, that happened in them, it can be hard for a modern audience to find a frame of reference," said Mary Koik, the publication's editor. "Our vision was to find parallel stories with living Medal of Honor Recipients, taking them to historic battlefields to reflect on their own experience and how it might relate to the experiences of the Recipients of long ago."
The Trust took U.S. Marine Corporal Hershel "Woody" Williams, who was awarded the Medal of Honor for his valor during World War II, to Gettysburg and captured experience on film. While there, he reflected on the Mears Party; both citations center on the Recipients having to eliminate an enemy in a concealed position from which they could inflict heavy casualties. "I think Chester Furman and the other five individuals that had the target of the cabin, knowing that the snipers were in there, they felt a great deal like I did on Iwo Jima: that we need to eliminate them so that we can move forward, protect our buddies."
Britt Slabinski, a Medal of Honor Recipient from the War on Terror, visited the Fredericksburg Battlefield to walk in the footsteps of George Maynard, who had also returned under heavy fire to retrieve a wounded comrade. Standing on that spot was a powerful moment: "I know exactly what George Maynard was going through. I wasn't there with him, obviously, but it's the same thing our soldiers feel today. That thought process, that internal spark that each of us has inside that says, 'I've got to go do something,' is unchanged."
g 118 | MEDAL OF HONOR 160
Beyond its core land preservation mission, the Trust has also become a leader in the field of history education, with resources for classrooms and lifelong learners alike. Its multimedia-rich website welcomed some 11 million visits in 2021, and its extensive video library has racked up more than 35 million views, with innovative animated maps and virtual reality programs particularly popular. More than a score of GPS-enabled apps help history lovers explore battlefields in yet another example of free content made possible by the contributions of donors.
President David Duncan. "This award really is synonymous with the best of who we are as Americans and the ideals of valor, patriotism and self-sacrifice. But the dramatic stories behind the awarding of many of these Medals are rarely told at the places where they unfolded. We aim to change that."
MEDAL OF HONOR 160 | 119
120 | MEDAL OF HONOR 160
As part of the Medal of Honor Valor Trail, this database will be expanded to include all Medal of Honor Recipients.
"Being here on Morris Island, my mind is constantly racing, trying to relive the whole event. Relive the charge, relive what it was like," he said. "I'm trying to imagine in my head the screams, the crying, the hollering, the barrage of bullets, the artillery. You gotta put all of that into perspective."
Although the Valor Trail is still in its infancy, it has tremendous potential to help modern Americans connect with true heroes of the past. Communities may rediscover native sons worthy of emulation and families uncover ancestors with incredible stories to share.
Plaques or signs – as well as entries on a digital trail – could be appropriate at birthplaces or in hometowns, at statues, cemeteries or namesake sites – even in museums with relevant exhibits and collections.
Recognizing that inherent connection between story and place, the Trust worked with the Congressional Medal of Honor Society in 2019 to create a unique online database of all 1,500-plus Civil War citations. The Medal of Honor Database available on the Trust's website, www.battlefields.org, indicates the location of each relevant battlefield, tied to biographical information –sometimes scant for these earliest awards – about the Recipients.
Although the Trust's core land preservation mission centers on sites from the Revolutionary War, the War of 1812 and Civil War, the Valor Trail will include sites representing conflicts and actions up until the 21st century. And it is envisioned to include far more than battlefields, recognizing that many other sites connected to the lives and legacies of Recipients.
The preservation of a battlefield makes that visualization and understanding possible on a far deeper level than even the best documentaries or books. Descriptions of troop movements make far more sense judged against the topography of the battlefield than the landscape of the mind. And placing powerful personal stories, such as those of Medal of Honor Recipients, into that context furthers the impact.
"In many ways, the Medal of Honor Valor Trail is a natural growth of that earlier collaboration," said Jim Campi, the Trust's Chief Policy and Communication Officer. "It's a marriage of story and place for the full lineage of the Medal. With America's semiquincentennial celebration only a few years away, there is no better time to reacquaint Americans hungry for history with these authentic stories of valor"
"When you stand on the village green in Lexington, Mass., where America's extraordinary Revolution began, or at Gettysburg, Pa., where the fate of that nation's hung in the balance, you naturally reflect on the continuum of American history" said Trust president Duncan. "Few Americans will have the opportunity to visit Omaha Beach or the mountains of Afghanistan, but those who sacrificed in such remote places will nonetheless be in their thoughts on the battlefields that are accessible to them."
"When you stand in the shadow of history, you gain a new understanding of the significance of those events and a more deeply held appreciation for the very real and human people who lived through them," said Duncan. "The Medal of Honor represents the very best of what we as Americans aspire to be and marrying those incredible stories to the places where we can feel closest to them, we hope to inspire a new generation to live up to our highest promise and purpose."
MEDAL OF HONOR 160 | 121
Learn more at www.valortrail.org
The Trust believes that a battlefield, if well preserved and interpreted, can be a living memorial. It is a pilgrim place, where honor and respect are paid to those who sacrificed on our behalf. Nor is such memory confined to the singular place of action underfoot.
That feeling of connection, of a brotherhood of service, is felt throughout the military. And the presence of historic landscapes enhances the ability to experience that transcendence.
"The bond between brothers-in-arms has remained unchanged across centuries," said Slabinski. "Standing on hallowed ground, I feel a connection to every one of those historic soldiers."
Vietnam War Recipient Melvin Morris went to Morris Island in South Carolina to reflect on the courage of his spiritual ancestors, the Black soldiers of the 54th Massachusetts in their bloody frontal assault at Fort Wagner. Depicted in the movie Glory, the charge earned William Carney the first Medal of Honor for a Black Recipient.
Williams echoed the sentiment: "Being at a battlefield where you know that individuals sacrificed their lives is a profound experience. We need these places to keep reminding us of those who gave more than any of us…. We, as a country, can't forget. We should never forget what their sacrifices have made possible."
122 | MEDAL OF HONOR 160
T he Citadel and The Congressional Medal of Honor Society have enjoyed a special relationship for years. Both organizations are dedicated to promoting values related to exceptional self-sacrifice and service to others. Both organizations share a mission of educating new generations of Americans in these ideals represented in The Citadel's core
MEDAL OF HONOR 160 | 123
values of Honor, Duty, and Respect and the CMOHS's values of the Medal of Honor: courage, sacrifice, integrity, commitment, patriotism, and citizenship. The relationship between the CMOH and The Citadel is strengthened both by their shared mission of educating new generations of American leaders as well as their physical proximity to one another, with just a few miles between g
At least once a year, and sometimes several times in a single year, a Recipient is honored as a VIP and speaker to the 2,300 cadets participating in The Citadel's annual Leadership Day, typically held the third Wednesday of October, where cadets in different year groups experience service to the community, ethics seminars, and core value and leadership discussions with professional host organizations across the region. On October 21, 2021 for example, Sgt Kyle White addressed the entire South Carolina Corps of Cadets during Leadership Day closing ceremony and was honored with a lowcountry boil (a local favorite of shrimp, sausage and corn) that fed the entire college on Summerall Field in the center of campus.
Earlier this past summer, in July of 2021, three Recipients, Michael Thornton, Sammy Davis, and Harold Fitz, participated in a moderated panel for incoming freshman. These Recipients inspired and educated the class of 2025 as they matriculated. Approximately one-third of each class of roughly 600 Citadel students follows in the footsteps of these Recipients into federal military service, making the visit that much more special for both the guests and the cadets. These visits symbolize and reinforce the mutual respect between two institutions dedicated to honoring, educating, and training American heroes, both military and civilian. The Citadel has been training cadets since 1842, and the mission of the college outlines the pursuit of the ideals of the college very clearly: The Citadel's Mission as an institution of higher education is to educate and develop our students to become principled leaders in all walks of life by instilling the core values of the citadel in a disciplined and intellectually challenging environment (The Citadel, 2018).
The Citadel is a rigorous environment in and out of the classroom. Freshmen that matriculate from all over the country arrive to find an atmosphere not altogether different from the
The Citadel campus in downtown Charleston and the CMOH headquarters aboard the USS Yorktown in Mount Pleasant, South Carolina.
124 | MEDAL OF HONOR 160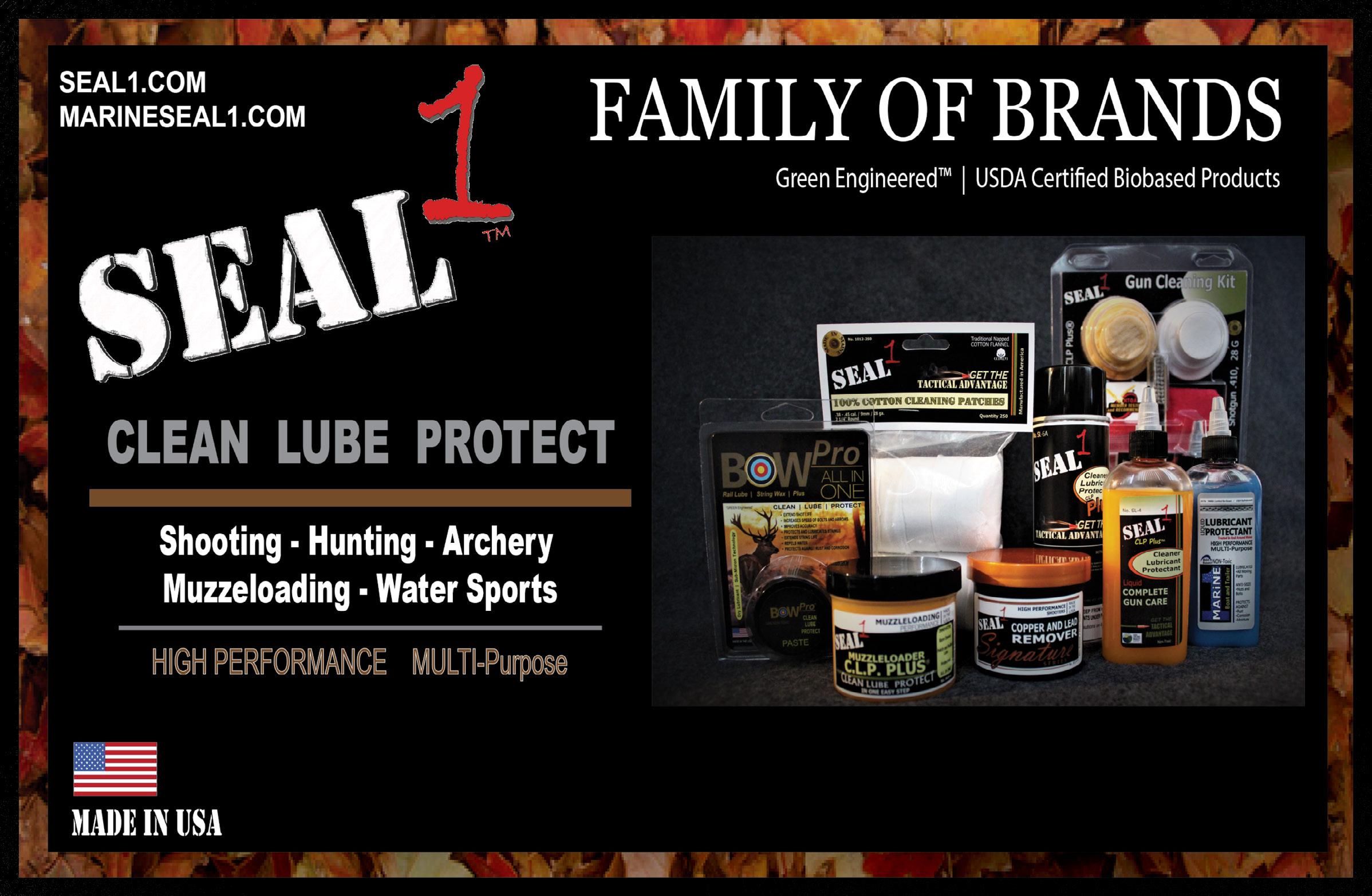 The first core value that cadets will internalize through their freshman year is honor. Honor is a complex core value, embracing the history and the legacy of The Citadel, as well as the present-day Honor Code that states: "A cadet will not lie, cheat, or steal nor tolerate those who do" (The Citadel, 2021).
The toleration clause in The Citadel Honor Code can be particularly difficult for college-aged cadets required to report peers; it is a standard that sets Citadel cadets apart from peer institutions. The second core value taught at The Citadel is duty. Duty is reinforced in almost every area of cadet life: military drilling, inspections, standing guard, personal responsibility for fitness standards, maintain passing grades in academic work, and g
MEDAL OF HONOR 160 | 125
experiences of military service members encounter as they begin the process of becoming part of an organization with shared standards, a shared ethos, and shared core values.
The 2,300 students in the corps of cadets are joined by veteran day students and are further augmented by a robust graduate college offering twenty-five degree programs.
living by the aforementioned honor code. Duty is a concept reinforced by the Commandant of Cadets, currently Colonel Tom Gordon, USMC (ret.), and his staff who direct and advise the cadet chain of command led by current regimental commander Cadet Colonel Kathryn Christmas.
TAC (teach, advise, coach) officers, former military officers and staff non-commissioned officers, are assigned to each of the twenty-one cadet companies to reinforce respectful conduct in the barracks and assist in the development of all core Ultimately,values.
The varied and challenging academic opportunities at The Citadel have been recognized by U.S. News and World Report as forming the #1 public college in the south from 2012 through 2020.
The third core value is respect. As a regimented senior military academy, The Citadel empowers echelons of leaders in the South Carolina Corps of Cadets to train incoming classes and lead one another. There is respect built into the fabric of The Citadel: self-respect, respect for others, respect for the military and others who serve in their communities, respect for individual ideas and opinions, and a respect of traditions and history that make The Citadel a unique college to attend.
a successful four-years in the South Carolina Corps of Cadets at The Citadel results not only in earning an undergraduate degree but also earning the right to wear the ring of a Citadel graduate. The ring itself is a walk through the proud traditions and history of The Citadel and is immediately recognized among alumni who also wear the ring. The face of The Citadel ring prominently displays the last two digits class year of the graduate along with the state tree, the palmetto, and the two state shields that form the state seal of South Carolina. The face is encircled with "The Military College of S.C. 1842," which is the official name of the college and the year it was founded. On one side of the ring, a single star represents both the Union supply steamer "The Star of the West" (which was shelled and repelled by Citadel cadets from its supply mission to Fort Sumter in the opening salvos of the American Civil War) as well as those Citadel cadets that have died in service to their country. The flags of the United States and South Carolina stand crossed above cannon balls. These cannon balls tie the new traditions of the college with the old as they represent one of the two original branches of military instruction when the original campus Citadel was in the center of Charleston on Marion Square. On the reverse side are a crossed rifle and sword, a memorial wreath, a 30-caliber round, an oak leaf, and a spray of laurel. These symbols represent rich traditions of military service, guardianship of community, strength and endurance, victory, and peace.
WEBVER.pdf 126 | MEDAL OF HONOR 160
Approximately one-third of Citadel graduates commission as officers in the Army, Navy, Marine Corps, Air Force, Coast Guard, and Space Force. The remaining two-thirds are nearly all employed by the time they graduate, in large part due to the robust career services integration into the four-year program. The Citadel is widely known for engineering talent but also supplies the state, region, and nation with graduates in a variety of fields from five different schools: engineering, humanities, education, business, as well as the school of science and math.
Finally, a key component of the strength of The Citadel is the quality of relationships it maintains with other proud institutions like the Congressional Medal of Honor Society. Citadel cadets benefit tremendously from interaction with Recipients and Colonel Falkenbury and his staff have become friends in the process of building a bridge between our organizations. Medal of Honor Recipients always make a lasting, personal, and very important impression on cadets working to become Principled Leaders. We are grateful for the interest by CMOHS readers in learning more about The Citadel and we welcome Recipients, their families, and friends of the CMOHS to visit us for a parade or a campus tour provided through the admissions department at any time.
TheReferencesCitadel (2021), The Citadel Honor Manual of the South Carolina Corps of Cadets 2020-2021 https://krausecenter.citadel.edu/wp-content/uploads/2020/10/ TheHonorManual.pdfCitadel(2018), Cadet Leaders Development Program, 3rd Edition krausecenter.citadel.edu/wp-content/uploads/2019/08/LDP3rdEdition-https://
MEDAL OF HONOR 160 | 127
A man of mystery and silver tongue, James Andrews found himself easily endeared to strangers, acquaintances, and enemies alike. From his hometown in the northernmost reaches of Virginia (now West Virginia), Andrews traveled south in search of opportunity in the late 1850s. By April 1862, Andrews headed a clandestine mission to steal a locomotive and sabotage Confederate lines of communication from Big Shanty, Georgia to Chattanooga, Tennessee. volunteers from Ohio infantry regiments and one civilian joined g
128 | MEDAL OF HONOR 160
Twenty-two
"Daring and Suffering," Pittenger's firsthand account of the Great Locomotive Chase and its aftermath, published and republished over the course of the late 19th century. With newfound access to war records and Confederate archives after the rebellion, he re-spun the yarn for captivated audiences who delighted in the gallant romanticism of the Andrews' Raiders. His selection as the group's spokesman and writer during their imprisonment resulted in his self-appointment as their chief chronicler following their exploits. This narrative, pieced together from his own experience and personal accounts he gathered from some of his fellow Ohioans, became the foundational text for their collective memory. It also became the narrative that they would repeat, sometimes verbatim, when prompted for their version of the story. Jacob Parrott, the first Medal of Honor Recipient, found himself repeating this perspective in an article he co-authored at the turn of the twentieth century. Set in stone, the tale's legendary status, shining bright with the stars of the first Medals, created an impressive and enduring legacy. However, no story is without its complications. Pittenger's account does not ignore some of the harder truths about the raiders' experience, but they often slip by without much fanfare. For many Recipients, the day in which they earned the nation's highest honor, is often the toughest of their life. Unsurprisingly, the raiders did not want to put the legacy at risk, but in their reticence, the story loses touch with their humanity. Their courage and love for their brothers in arms hold true, but in the examination of their most traumatic moments, we learn what it truly means to earn the Medal of Honor.
Drama and intrigue enthralled the men as James Andrews revealed his plan that fateful and tempestuous night. "We gathered about him in a thicket of dead trees. A thunder-storm was rising; the wind moaned through their naked branches…" recalled Jacob, parroting the narrative laid out many times by his Raider comrade, William Pittenger.
By Scott Saunders Gallery & Communications Manager National Medal of Honor Heritage Center
GREATLOCOMOTIVE ANDREW'S RAID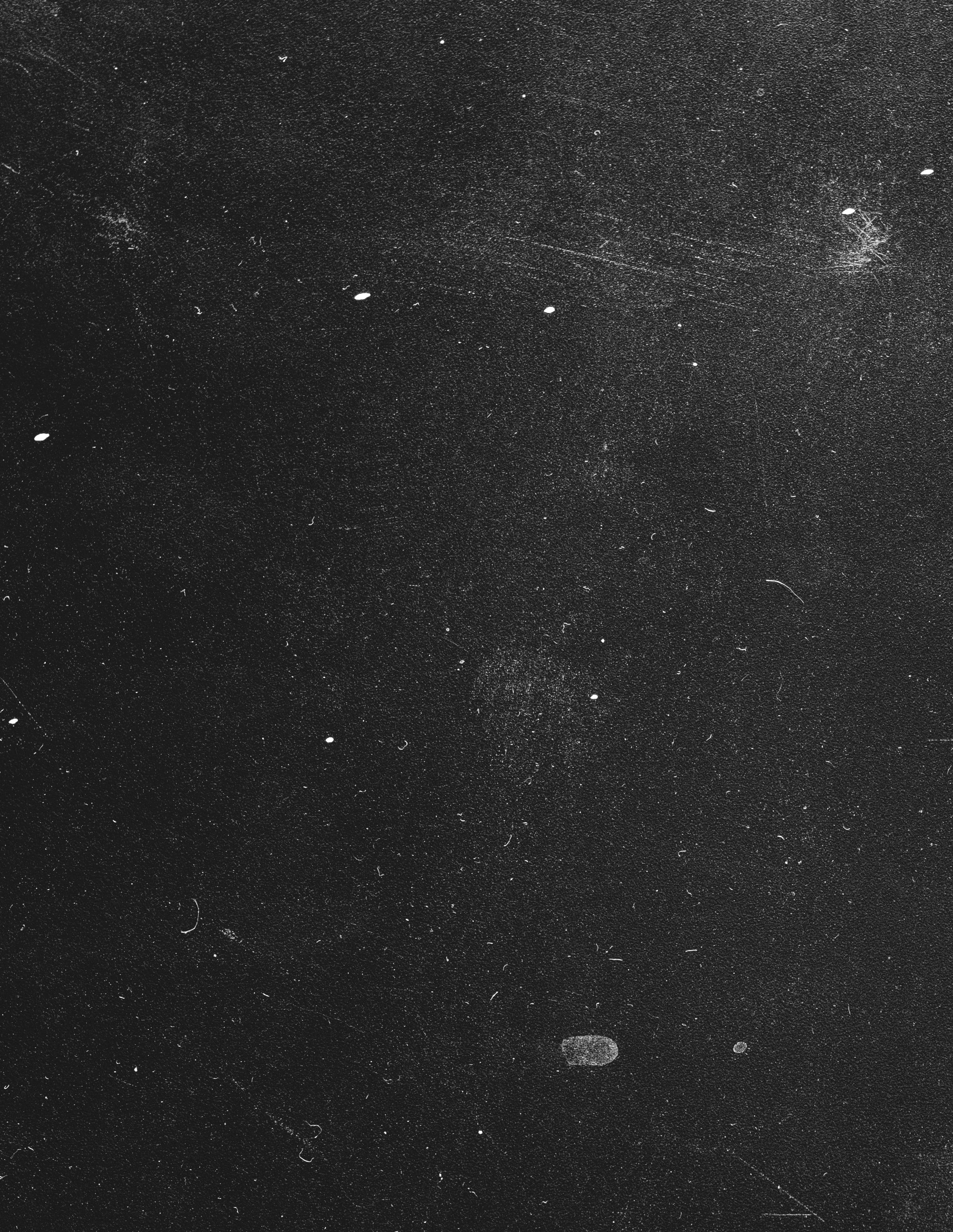 LOCOMOTIVECHASE MEDAL OF HONOR 160 | 129
smaller groups and made their way south from their camp near Shelbyville, Tennessee. A few missteps occurred along the way: two raiders joined up with a Confederate artillery unit to maintain their cover, two overslept and missed their train on the way from Marietta to Big Shanty, and Jacob Parrott, along with his travel partner, Samuel Robertson, held a Chattanoogan at gunpoint. He accused them of being Yankee spies, an accusation which they quickly, and successfully, turned on the Tennessean. Convinced of their loyalties, the Chattanoogan helped them purchase their train tickets to Marietta.
Once at Big Shanty on April 12th, the raiders managed to steal the now-famous locomotive, a type 4-4-0 called the General, out from under the noses of its crew and passengers, all of whom breakfasted at the Lacy Hotel right by the tracks. Doomed from the start, the raiders made little progress in their mission once underway. The raiders' chief engineer overslept, rail traffic slowed their advance, limited supplies of water and wood for locomotive they left behind undamaged in their haste. When the General literally ran out of steam just 18 miles from Chattanooga, the raiders fled the locomotive. Confederate troops, warned through telegraph of the raiders' approach by Fuller, captured all twenty-four of the saboteurs. The first to be tried as a spy, James Andrews hanged in early June 1862. His execution did not bode well for the remaining raiders held as prisoners in Chattanooga. However, Andrews made quite the impression on his captors, whom some saw as the perfect gentleman. Good company for his jailkeepers, Andrews remained composed and polite, even when he went to his death. A rogue with an entrepreneurial spirit, Andrews appeared to be as interested in the war as a moneymaker as an opportunity to find glory in the ranks. Aware of the medical issues which quite literally plagued the U.S. and Confederate forces, Andrews entered into the quinine smuggling business before he ever led a raid. Fevers caught on campaign incapacitated more soldiers than the Minié
g 130 | MEDAL OF HONOR 160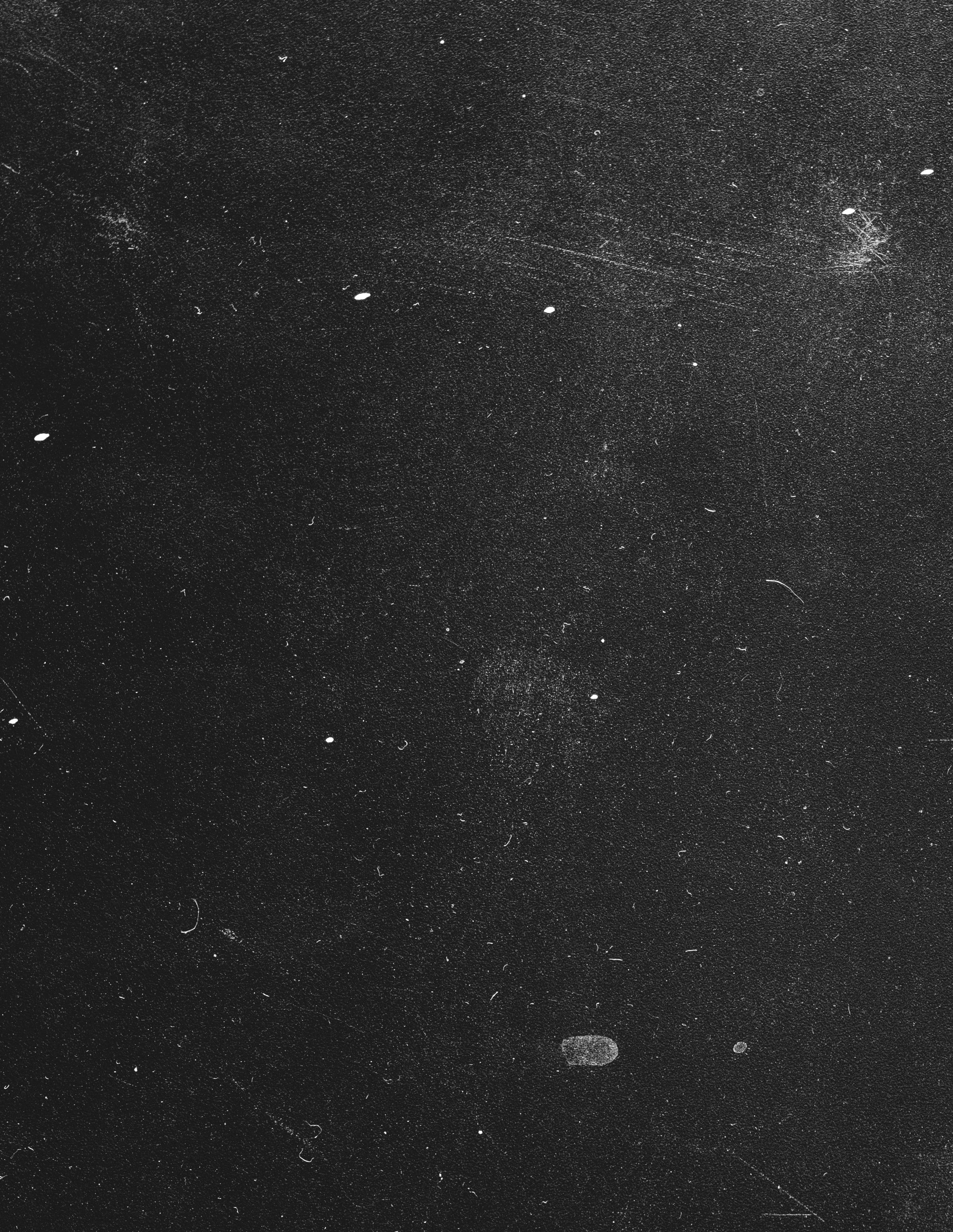 132 | MEDAL OF HONOR 160
Ball, their relief reliant on the "miracle" drug. Once in business, Andrews' loyalties obscured and the quinine he acquired found its way into the hands of U.S. and Confederate doctors alike. For reasons unknown, Andrews abandoned smuggling to become a scout and agent for Major General Don Carlos Buell, commander of the Army of the Ohio, in 1862. It is to Buell, on campaign in Tennessee, that Andrews proposed a secret mission. This first raid had a similar plan to his second, more famous, raid: steal a locomotive and sabotage Confederate communications along the way, yet it never happened. Unfortunately, the engineer meant to accompany the group of raiders never arrived at their meeting place, so they abandoned the mission. It appears that Andrews refused to give up again when the engineer for his second proposed raid overslept. Why Andrews seemed insistent on leading a covert and dangerous mission into enemy territory is clouded in mystery. He did not officially serve in the U.S. Army, thus owed no loyalty or service beyond his citizenship. Yet, there is evidence of a reward that Andrews had worked out with Brigadier General Ormsby Michel for the second proposed raid. The exact figure or means of payment is unknown, but the agreed-upon amount might have been over $50,000. Whatever the case may be, Andrews did not return to collect. The American populous, fascinated with the chase forevermore, would never find out all the truths associated with Andrews' smuggling, spying, and suspect compensation. General Ormsby Mitchel died only months after Andrews's execution. The treatment doctors prescribed for the yellow fever which caused Mitchel's death: quinine. Although, ineligible for the Medal of Honor due to his civilian status, James Andrews worked to the benefit of the American cause and lost his life in the process. Before the capture, imprisonment, and trials, when the raiders fled the General following the dramatic chase, Jacob Parrott partnered up once again with Samuel Robertson. The two eighteen-year-olds had much in common, not least of which the experience of sneaking through enemy lines together just days before. They found themselves in a similar position when they took off through the woods, except with the Confederate army and angry locals swarming after them. The locals cornered them and took the duo as prisoners, much like the rest of the raider party in the end, including those who overslept. The civilian captors brought the pair to a Confederate camp in Ringgold, g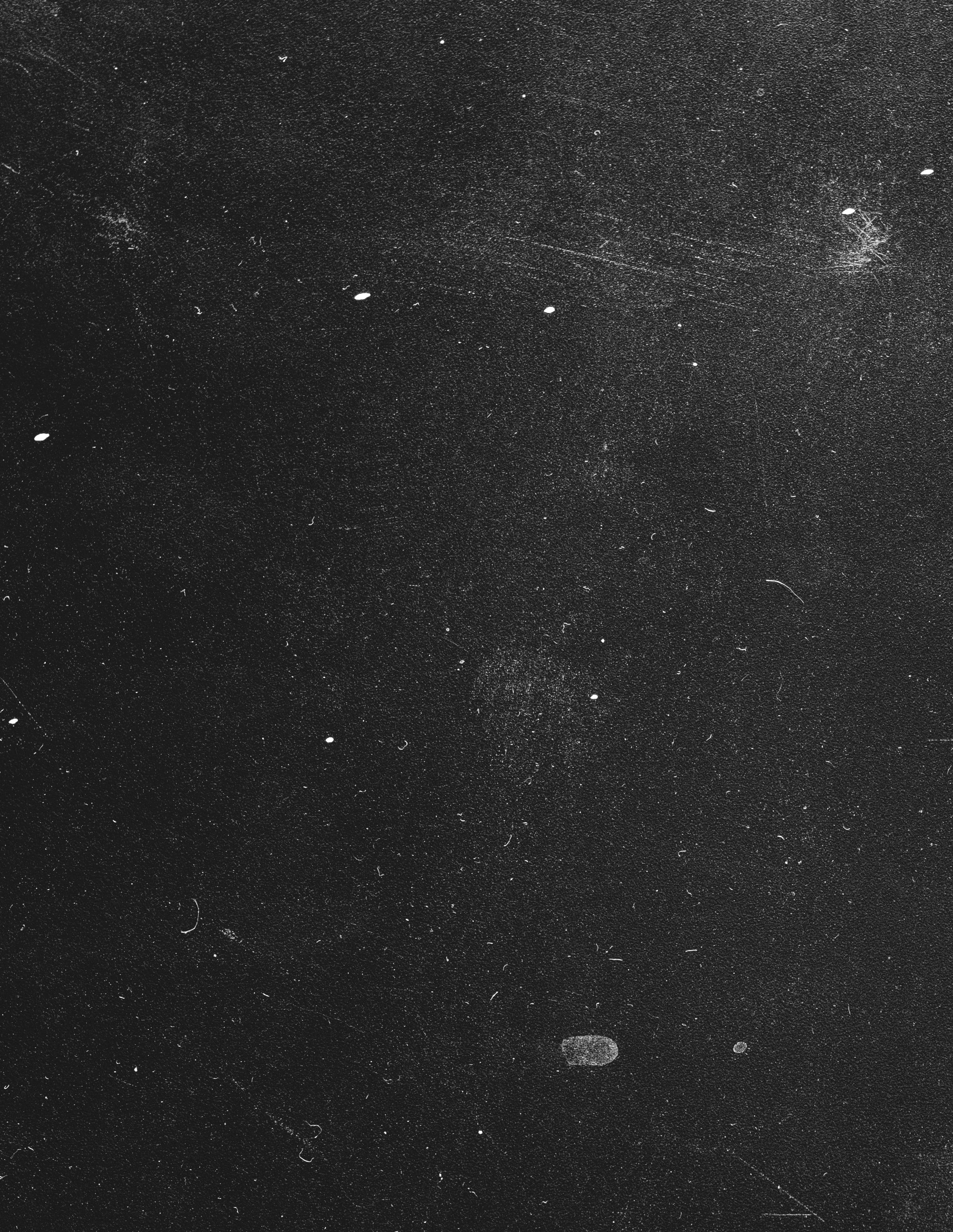 lashes without giving up any information about his mission or comrades. Meanwhile, a nearby crowd called for his hanging and the attendant soldiers assured him of his death should he resist. His selection as the first Medal of Honor Recipient had much to do with this experience and his intrepid determination. However, someone gave information to the torturers after the public flogging, but not Parrott. Jacob's friend, Samuel Robertson, witnessed the savage whipping and the resultant grisly spectacle of Parrott's back. Robertson could no longer bear to watch his comrade suffer and offered up information about the clandestine undertaking. Parrott recalled that he would have died at the hands of the Confederates before he would have given up any information. Compassion, and fear of an equally savage flogging, provoked Robertson to save Jacob's life. Unfortunately, the whole truth of the matter, Samuel's truth, died with him. Taken seriously ill in captivity, Samuel's health degraded rapidly in such dangerously poor conditions. The Confederates brought twelve raiders, including Robertson, to trial in Knoxville in early June. Union advances
g 134 | MEDAL OF HONOR 160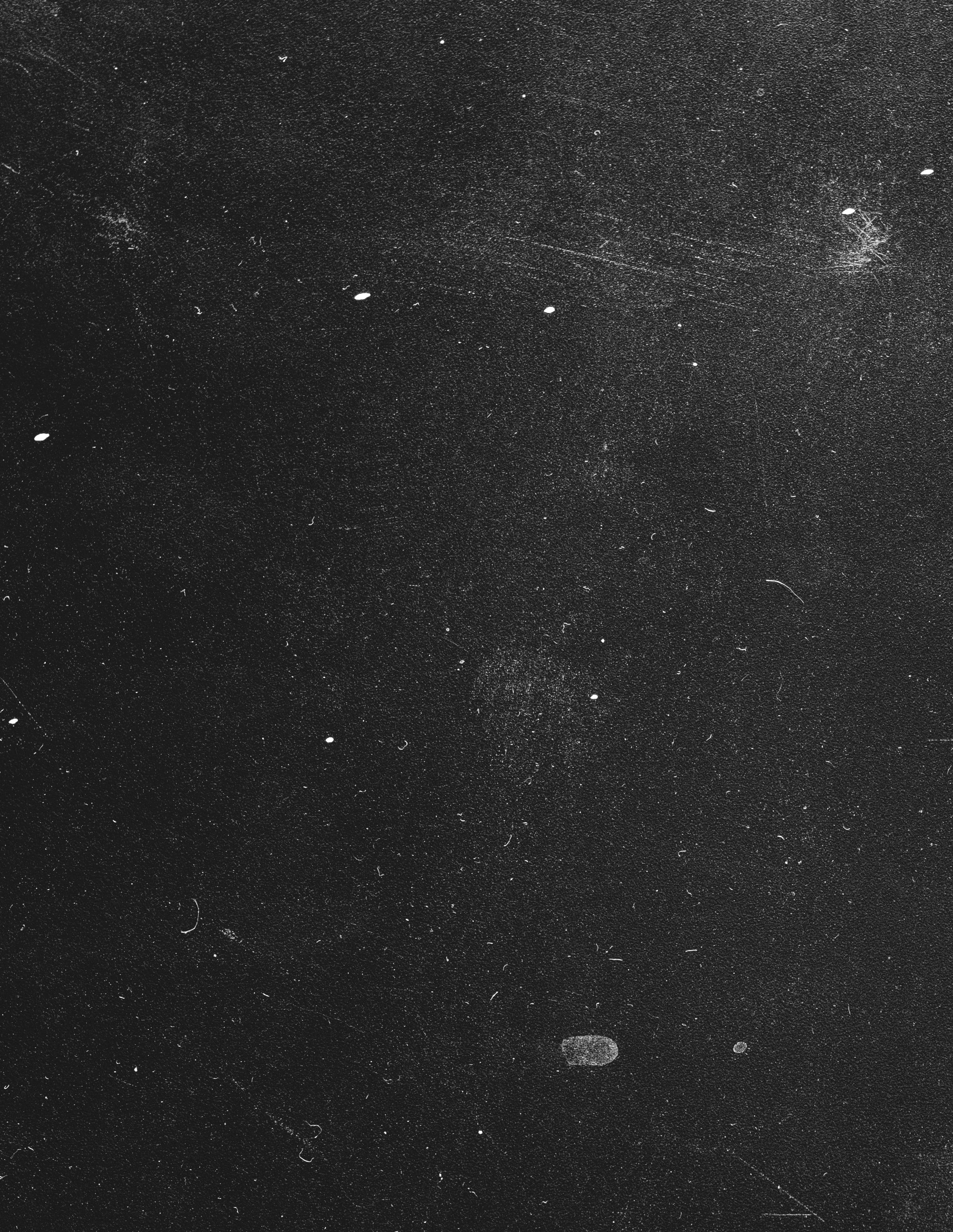 Tinnitus is the #1 disability among Veterans, affecting at least one in ten adults in America. Visit us on the web at thereliefproducts.com or call direct at 888-969-6855 today. 9 OUT OF 10 CUSTOMER RECOMMENDED TINNITUS RELIEF 2017 - 2022 Women's Choice Award® • 100% Natural Active Ingredients • No Side Effects or Interactions with Other Medications • Recommended by 9 out of 10 customers* Get Natural Relief for Ear Ringing Use Code THANKYOUVETS at checkout for 25% off your order + FREE SHIPPING Stay Healthy, Naturally. ® FDA Disclaimer: Claims based on traditional homeopathic practice, not accepted medical evidence. Not FDA evaluated. *According to results from the 2022 Women's Choice Award Survey The Relief Products®
towards the city resulted in the suspension of the trials and thus only seven were tried. Each of the seven received the same verdict and sentencing: guilty and death. The other six raiders assisted the extremely weak Samuel Robertson as they left prison one final time. The men hanged in front of a Atlantan crowd, ten days after Andrews, on June 18th, 1862. Amongst the throng of onlookers stood the conductor William Fuller, a witness at Andrews' execution as well. In both cases, the executioners botched the hangings. Earlier, the rebels hanged Andrews too low, and he strangled to death as his feet grazed the ground. Two of the seven raiders, Slavens and Campbell, had to be rehanged after their ropes snapped. The executioners granted an hour of respite and then stood them once again on the scaffold. Samuel Robertson, who turned nineteen a month before, died quickly. Jacob did not mention Robertson much in his 1903 article, but the sacrifice made by Samuel, and all the raiders, remained firmly in the memories of the Consumedsurvivors.by the fear of their execution, the remaining raiders conspired to return home one way or another. In a bid to avoid the hangman's noose, they decided to write a letter immediately. Addressed to the Confederate president, Jefferson Davis, the raiders pleaded for clemency. A writing process fraught with disagreement, they quarreled over the language, notably their concessions and its desperate tone. After months with no reply, the raiders wrote a second letter in August 1862, this time to rebel General Braxton Bragg. William Pittenger penned both petitions. The two letters stand in stark contrast to the values associated with the Medal of Honor. The prisoners begged for their lives on both accounts and buttressed their pleas with disingenuous claims. With the blame pinned entirely on Andrews, the soldiers stated they followed orders and that no damage occurred, nor had they intended any. The most controversial declaration: a guarantee not to take up arms against the Confederacy again should they be sent home. It is no surprise that these letters are not mentioned often in the decades following the war. The letters play a complicated role in the legacy of the Andrews' Raiders, certainly for the fourteen who languished in prison and waited on the unknown. In jail, there existed no means of self-defense and no possibility of a retrial that might find them innocent. Self-preservation is one of the strongest and most integral behaviors in all living things. After the war's conclusion, William Pittenger discovered that Jefferson Davis indeed heard their pleas. In a separate correspondence, the Confederate president wondered why they had not also hanged. Unsatisfied with the lack of response from their letters, the raiders made other plans. By October 1862, the fourteen had devised a scheme to escape from the Fulton County Jail in Atlanta. In a bold jailbreak, the raiders and several other prisoners overwhelmed the unsuspecting jailer and ran to the yard. Those who moved quickly in the chaos made it over the jail fence in time before Confederate reinforcements arrived. A total of eight raiders managed to escape and make it back to Union lines where they rejoined the ranks. If the odds of survival appeared low before their great escape, for those recaptured, the odds must have appeared nonexistent. Their leader, Andrews, made his escape attempt only a few months before during their time in Chattanooga. Recaptured, he too faced the gallows shortly thereafter. However, the raiders' luck miraculously improved, and found themselves in better lodgings at a rebel barracks, but under closer watch. This is where the six waited until news came in December of their exchange. Moved to the notorious Castle Thunder in Richmond until mid-March of 1863, the remaining raiders arrived in the District of Columbia after the exchange. Following their recovery and debrief of the group's adventures behind enemy lines, the six met Secretary of War Edwin Stanton. In an intimate ceremony on March 25th, 1863 (now Medal of Honor Day), Stanton presented the first Medals of Honor to the six raiders. Word of Jacob Parrott's harrowing encounter with the whip impressed all those who heard the story, including the Secretary of War who awarded the first Medal of Honor to Jacob. All six received $100 and a commission as a lieutenant. They also met the President of the United States, Abraham Lincoln, much to their delight. Both parties impressed the other by all accounts. In total, nineteen of the Andrews' Raiders received the Medal of Honor. William Pittenger published the first edition of "Daring and Suffering" by the end of the year in 1863. He and several other raiders capitalized on their experiences by writing books and taking on speaking engagements. Many traveled the latter half of the nineteenth century, and part of the early twentieth, to reunions, memorial unveilings, and other events related to both their service and the chase. The "Great Locomotive Chase" captured the imaginations of Americans during this period and interested tourists visited related sites, such as the General displayed in Chattanooga's Union Depot. Americans earned thirty-three further Medals of Honor for valor during the Civil War and this combined heritage cemented Chattanooga as the birthplace of the Medal of Honor. James Andrews and eight of his raiders are buried in the Chattanooga National Cemetery, including four Medal of Honor Recipients. The State of Ohio dedicated a monument there to the daring raid in 1890, with several of the surviving raiders in attendance. Atop the monument sits a model of the General. All images are courtesy of the Atlanta History Center.
136 | MEDAL OF HONOR 160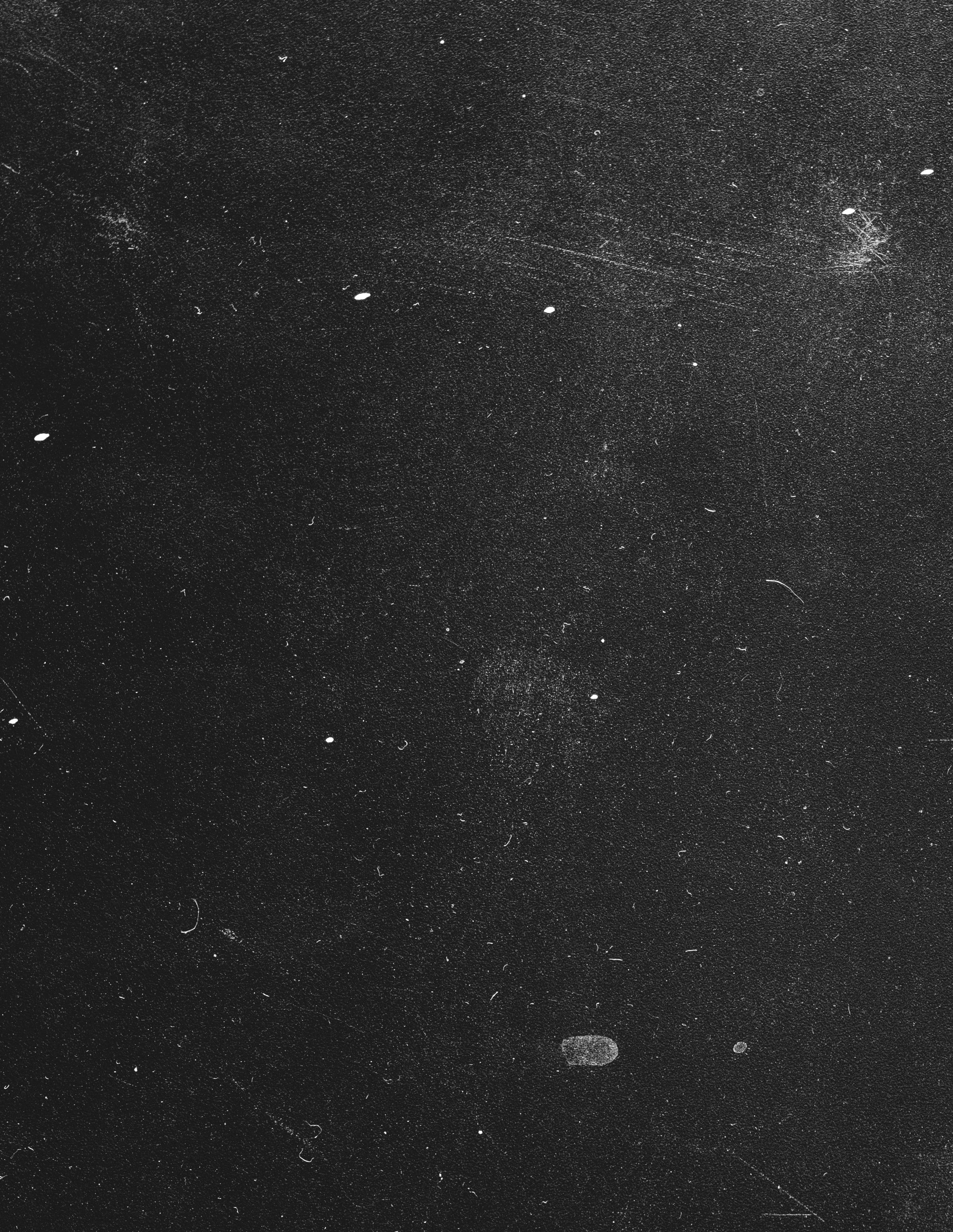 AMERICAN LEGACY FIREARMS AMERICANLEGACYFIREARMS.COM PG 85 AMERICAN MINT AMERICANMINT/816.01 PG 43 ARMY & AIR FORCE EXCHANGE SERVICE HOPMYEXCHANGE.COM/VETS PG 89 BARRETT BARRETT.NET PG 47 BENNETT HEAVY & SPECIALIZED, LLC BENNETTHEAVYSPECIALIZED.COM PG 51 BIOHAVEN PHARMACEUTICALS NURTEC.COM ISFCS BOB WOODRUFF FOUNDATION GIVE.CLASSY.ORG/GOTYOUR6_MOH PG 7 COAST GUARD EXCHANGE SHOPCGX.COM PG 13 CORECIVIC JOBS.CORECIVIC.COM PG 21 ENCORE BOSTON HARBOR ENCOREBOSTONHARBOR.COM PG OBC FAMILY CARE BEHAVIORAL HEALTH SERVICES PG 5 FSI DEFENSE FLIGHTSAFETY.COM PG 17 GULF SHORES & ORANGE BEACH TOURISM ORANGEBEACH.COM PG 31 LEW'S AMERICAN HERO PROGRAM LEWS.COM PG 23 MANNA CHURCH MANNA.CHURCH PG 103 NATIONAL ARMAMENTS CONSORTIUM NACCONSORTIUM.ORG PG 63 NATION'S FINEST NATIONSFINEST.ORG PG 101 NOMAD DEFENSE CO NOMADDEFENSECO.COM PG 87 OPERATION FIRST RESPONSE OPERATIONFIRSTRESPONSE.ORG PG 55 Ad Index MEDAL OF HONOR: 160 Years of Courage and Sacrifice MEDAL OF HONOR 160 | 137
Ad Index MEDAL OF HONOR: 160 Years of Courage and Sacrifice PACE UNIVERSITY PACE.EDU/VETERANS PG 39 PALMETTO STATE ARMORY PALMETTOSTATEARMORY.COM PG 57 SARRIS CANDIES SARRISCANDIES.COM PG 73 SEEKINS PRECISION SEEKINSPRECISION.COM PG 71 SEAL 1 SEAL1.COM PG 124 SMITH & WESSON SMITH-WESSON.COM PG 29 SNAKE RIVER FARMS SNAKERIVERFARMS.COM PG 9 SNAP-TITE HOSE SNAPTITEHOSE.COM PG 11 SOG STUDIES AND OBSERVATIONS GROUP SOGKNIVES.COM PG 131 SOLDIERS' ANGELS SOLDIERSANGELS.ORG PG 33 TRP TRPRELIEFPRODUCTS.COM PG 135 THERMO WORKS THERMOWORKS.COM PG 41 TRIWEST HEALTHCARE ALLIANCE TRIWEST.COM IBC UAP - UNITED AMERICAN PATRIOTS UAP.ORG PG 133 VERSEA GETVERSEA.COM PG 49 VUDOO GUN WORKS VODOOGUNWORKS.COM PG 19 WOODVINE GROUP LLC WOODVINEGROUP.COM PG 35 138 | MEDAL OF HONOR 160
140 | MEDAL OF HONOR 160