There are so many reasons to
make the move
Inside: Towns and villages, the arts, education, support for entrepreneurs, real estate, healthcare, sports, famous faces, and more!
Change your location. Change your life. Published by The Lindsay Advocate * Spring 2023
Kawartha Lakes
New to town?
Divorces, by their nature, are very complex. Let us fight for what's rightfully yours. Hire a firm that knows how to guide you through marriage dissolution so that you can protect your children, your assets and minimize your legal and financial risks. Isn't it time to move on with your life?
www.therileyfirm.ca
223 Kent Street West, Lindsay 705.535.0996
Kawartha Lakes divorce lawyer, Paul Riley
Get a free consult today.
Kawartha Lakes Relocation Guide is a publication of The Lindsay Advocate, under the Fireside Publishing House banner.
Relocation Guide is distributed across Kawartha Lakes and Durham Region. We are a proud member of The Lindsay + District Chamber of Commerce and the Bobcaygeon and Fenelon Falls Chambers of Commerce.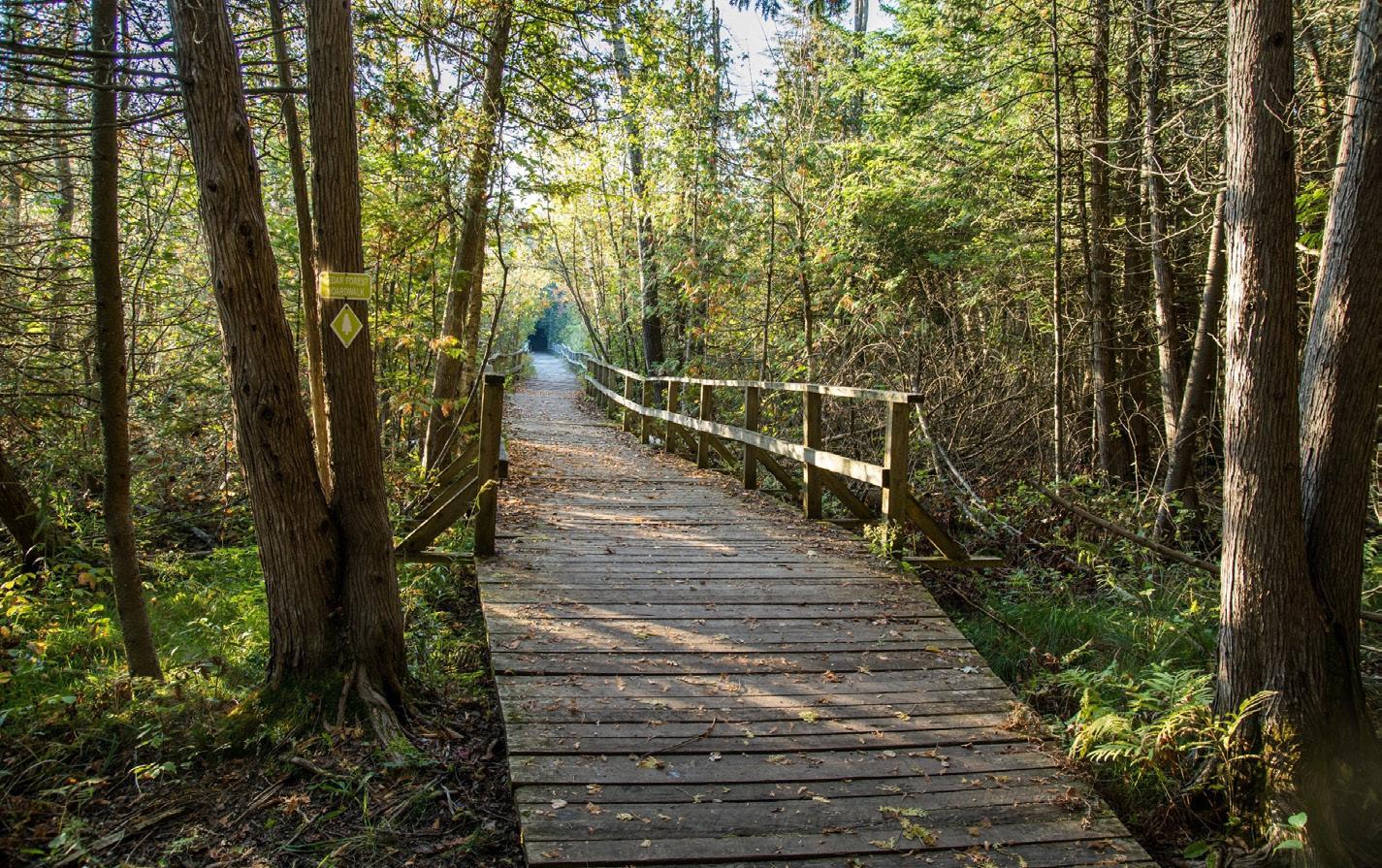 Sponsored by FLATO Developments
Publisher:
Roderick Benns
Editor-at-Large/Business Development
Rebekah McCracken
Contributing Writers:
Roderick Benns
Ian McKechnie
Art Direction + Design:
Barton Creative Co.
Christina Dedes
Photographers:
Sienna Frost
Web Developer: Kimberly Durrant
Published By Fireside Publishing House
Printed By Cofax Printing
To reach us with mail, find us at:
The Lindsay Advocate
1 Russel Street E. Lindsay ON, K9V 1Z7
PRIVACY POLICY: The Lindsay Advocate is independently owned & operated. The opinions expressed herein are the views of the contributors & do not necessarily reflect those of this magazine. Photos, text & art work contained in The Lindsay Advocate are copyrighted & may not be published, broadcast or rewritten without the express permission of the Publisher. Liability for incorrectly displayed advertising is limited to publishing corrections or advertising credit for subsequent issues. The Publisher reserves the right to reject, revise, cancel, omit, discontinue or even decline to print advertising without reason or liability, & without notice. The Publisher has made every effort to ensure information contained herein was accurate at press time. The Publisher does not assume & hereby disclaims any liability to any party for damage, loss, or disruption caused by errors or omissions.
To advertise in the Relocation Guide please contact us by telephone at (705) 341-1496 or by email at kawarthalakespublisher@gmail.com
this issue Lindsay, Fenelon Falls, Bobcaygeon 9 Towns & Villages 12 The Arts 6 Five Reasons to Relocate to Kawartha Lakes 15 Education 18 Business & Entreprenuership Cherry Tree Lodge 34 Places to Visit 24 Why these people chose Kawartha Lakes as home 30 Real Estate in Kawartha Lakes 40 Sports in Kawartha Lakes 44 Famous Faces of Kawartha Lakes
Make the move to Kawartha Lakes
By Roderick Benns
Imagine your life this way. First, a place where you can be anywhere you need to be within 10 minutes. No more scrambling to leave enough time for travel. Schools and work so close it will amaze you.
Independent, high-quality retailers with fabulous shopping. A place where you'll get to know your barista or your favourite store owner on a first-name basis.
Excellent elementary and high schools, including a high school with the International Baccalaureate program. A top-notch community college (Fleming) and close proximity to Ontario's best university (Trent.)
A full-service hospital with the latest in technology. Excellent doctors and nurse practitioners. All the 'alternative mainstream' health professionals you can think of, from chiropractors, massage therapists, acupuncturists, osteopaths, and so much more.
Houses and residences for any need, from detached homes to immaculate condominiums. An environment of lush green forests, 250 lakes, trails, and conservation areas that will encourage you to walk more, feel better, and live life more fully.
While Lindsay is my hometown, I had lived in bigger cities and worked in Toronto for many years. Five years ago, I came back to start a small, independent media company -- The Lindsay Advocate -- and haven't looked back. I'm just one of the many people (maybe like you?) who was looking to leave the bigger cities behind.
Maybe you're an entrepreneur who is looking for a supportive business environment? Maybe you're ready to retire to a more peaceful, community-oriented place? No matter your reason, no matter your story, this is your place.
lindsayadvocate.ca
Welcome to Kawartha Lakes. Jump in at www.kawarthalakes.ca/welcomehome home
"The business has just flourished since we've been in Kawartha Lakes."
– Tim Wisener
"It is very important to our family that we have a great work life balance so we can enjoy the natural beauty of Kawartha Lakes."
– Julia Taylor
Five reasons to relocate to Kawartha Lakes
Have you been daydreaming about moving to Kawartha Lakes? Whether you're a business owner, entrepreneur, or job seeker, here are five reasons to Jump In:
Kawartha Lakes was rated the #2 place to buy a home in Canada.
Taking into account average home prices, price growth over time, and the characteristics and economics of each neighbourhood, Kawartha Lakes has taken its spot as the #2 place – second only to Toronto – for prospective home buyers to purchase a home in Canada, according to Moneysense readers. Whether you seek a bustling downtown lifestyle or the serenity of rural living, there is a housing option for you. Get in touch with the Kawartha Lakes Real Estate Association and the Peterborough and Kawartha Lakes Home Builders Association to connect with local experts who are able to help make your dream home a new reality.
Lakeside living and a true sense of community make for a stress-free transition. We like to say life's just better by the Lakes. Visit www.kawarthalakes.ca/welcomehome to connect with one of our experts.
Kawartha Lakes is a place where small town serenity & big city amenities coexist.
In addition to family medicine and specialized care, you'll find the Ross Memorial Hospital, an acute-care 183-bed community hospital serving local residents and visitors.
Quality public and private education and activities for children are aplenty, through a mix of public and private schools. Fleming College is home to the School of Environmental & Natural Resource Sciences, the Centre for Advancement of Water and Wastewater Technologies (CAWT), and the Centre for Advancement in Mechatronics and Industrial Internet of Things (CAMIIT). Students can also access nearby Trent University, Durham College, and Ontario Tech University.
Step into our welcoming business ecosystem & find everything you need.
Kawartha Lakes Economic Development is opening pathways for you to succeed and immerse yourself in the fabric of a warm-hearted business community. In addition to the Kawartha Lakes Small Business Centre (SBC), Million Dollar Makeover, Summer Company, Starter Company PLUS, and Development Concierge programs, there are more than 17 regional, provincial, and federal funding programs designed to expedite the road to success. The Kawartha Lakes Ecosystem Network is a vast network of organizations that collaborate and share information to nurture economic development, lead change, foster innovation, and promote growth.
lindsayadvocate.ca
6
Kawartha Lakes communities are closely connected to each other & the rest of the world.
Kawartha Lakes is a short 90-minute drive northeast of the Greater Toronto Area, connected by Highways 407, 401, 35, and 115 providing quick access to major cities. From broadband internet to support everyone's needs, to fibre optic internet throughout our industrial parks, to reliable hydro and gas services, businesses are able to stay connected when it matters most.
Kawartha Lakes is an all-season playground full of adventure.
Explore 600 km of groomed trails for hiking, snowmobiling and ATVs. Cycle on our paved shoulder roads throughout beautiful countryside and lakefront. Take in over 50 destinations on the Arts & Heritage Trail. Watch the constellations appear one star at a time in Bobcaygeon, catch an outdoor performance at the Grove Theatre in Fenelon Falls, and circumnavigate the world from Balsam Lake.
Fill your time discovering local food, fine art and annual events such as Kawartha Farmfest, a popular self-driving farm tour experience. Farm-to-table dining options, boutique downtowns and a flourishing craft beverage scene are attracting people of all ages.
7
— City of Kawartha Lakes
Welcome
A message from Mayor Doug Elmslie
I'm very excited that you're considering Kawartha Lakes as your future home and can't wait to welcome you to our community.
Kawartha Lakes is Southern Ontario's largest geographic municipality and home to some of the most vibrant downtowns of Coboconk, Norland, Omemee, Lindsay, Fenelon Falls and Bobcaygeon.
Defined by our natural environment, there are plenty of outdoor year-round activities and amenities to enjoy. You can explore miles of groomed trails for hiking and snowmobiling in the winter, or cycle on our paved shoulder roads throughout much of the countryside in the summer.
Whether you are an avid golfer like myself or a beginner, the courses in Kawartha Lakes cater to all playing abilities. There are 14 exceptional courses lined with amazing natural landscapes, making Kawartha Lakes a must-play destination for every golf enthusiast.
You can canoe off your dock in the summer, snowshoe down the trail in the winter, and be secure knowing the region has high-quality health care services. We also have a variety of educational options and strong broadband connectivity.
If your goal is to find a relaxing place to call home while continuing to advance your career, you've found the right place. My experience in over 20 years of living here and raising 5 children and 5 grandchildren in Fenelon Falls, is that this is a safe and close-knit area in which to raise children and become part of the community.
New members joining our community have commented that their social calendars have never been so full. You'll find yourself busy with live theatre performances, agricultural festivals, farmers markets and fairs. Fitness and leisure programs include public skating and shinny hockey at one of our eight arenas, and swimming programs for all ages at city-run indoor pools in Lindsay and Bobcaygeon. I've met many life-long friends by getting involved in volunteer committees and I know you will too. A welcoming smalltown feel means you'll fit right in.
lindsayadvocate.ca
8
Kawartha Lakes Mayor Doug Elmslie.
LINDSAY
For tourists and locals alike, downtown Lindsay is unparalleled in the region when it comes to having something for everyone. Newcomers may first notice the wide streets, picturesque historical architecture and seasonal decoration, but on closer inspection they'll quickly realize what the locals already know -- that the businesses in the downtown are what truly gives it its unique charm.
If it's shopping that quickens your heart rate, there's no lack of options. Independently owned retailers offer unique and fashionable clothing, beautiful accessories and an incredible array of housewares. Scattered between them are cafes and restaurants in every culinary category, such as ethnic offerings, mom and pop diners and full-service restaurants and lounges.
In addition to this, the thriving downtown offers every service imaginable, with financial, legal and medical services conveniently located throughout. Arts and culture play a big role in the downtown with the beautiful and historical Flato Academy Theatre anchoring the main street, and an array of galleries and community networks and foundations.
Downtown Lindsay gets its opportunity to shine during several events and festivals throughout the year. Classics on Kent closes the main street every July with hundreds of vintage vehicles and entertainment, the annual Santa Claus Parade is a local tradition not to be missed, and the Farmers Market, held every Saturday from May to October draws thousands who are looking for fresh and unique products from local farms and enterprises.
Throughout the year, you'll find sidewalk sales, seasonal festivals, and even weekly outdoor entertainment on Saturdays in the summer months, creating a wonderful atmosphere for strolling and browsing.
You'll find that downtown Lindsay is the perfect combination of modern and historical, eclectic and traditional, and above all, a place that cherishes its local community, while welcoming visitors with open arms.
— Lindsay Downtown BIA
Towns & Villages
Towns & Villages
FENELON FALLS
Known as the "Jewel of the Kawarthas," Fenelon Falls is located on the Trent-Severn Waterway and the pristine Cameron Lake. It has a population of 2,500 permanent residents, which swells in the summer due to tourism and cottagers.
The people are friendly, warm and welcoming – embracing family values and country roots. Nestled amongst natural surroundings, the "Jewel" sparkles with geographical beauty, offering waterfalls, waterways, the gorge, and all that nature has to offer. One of the best ways to experience this beauty is to enjoy the 85-km Victoria Rail Trail that runs through the town, linking Kinmount to Lindsay.
Fenelon Falls is an inclusive and supportive community that addresses the social, recreational and spiritual needs of its residents, with a focus on healthy living and well-being. Residents of Fenelon Falls live, work and play in the community, while feeling safe and secure alongside their neighbours.
Fenelon Falls was originally named Cameron Falls and was renamed after Francois de Salignac de La Monthe-Fenelon, who established a mission in Bay of Quinte and travelled the Trent-Severn Waterway ministering to his flocks along the way.
The village was an ideal location for a mission and early settlement, nestled between the two lakes at the sight of the 23-foot waterfall. As an established route for the fur trade, the area around the falls was settled by the first pioneers in the early 1800s. Logging and agriculture developed in Fenelon Falls during this century with a prosperous flour mill built by James Wallis. The first bridge was built over the river by R.C. Smith in the 1860s to get trains across to haul away lumber.
Boat, paddle, cycle, hike or drive along the renowned inland passageway through historic lock stations and into quaint communities with unique offerings for every visitor. Fenelon Falls is also a popular destination to enjoy a Kawartha Dairy ice cream and watch the boats travel through the lift locks.
lindsayadvocate.ca
— Fenelon Falls & District Chamber of Commerce
BOBCAYGEON
Picture this. You're strolling down the main street of a pretty little cottage-country town, enjoying a summer day. Around you are friendly shops and you're catching occasional whiffs of delicious restaurant offerings. Ahead you can see the locks where boats from far and wide are making their way through the Trent-Severn Waterway. Lots of houseboats today with their happy-go-lucky passengers. Maybe you'll walk over and sit on a bench to watch for awhile before a patio lunch. Now you've got it. Your city cares are far away and Bobcaygeon starts to hum its happy music in your mind.
And Bobcaygeon isn't just any old cottage-country town. Its special ambience is backed up by a unique history. A major claim to fame was staked when the village became the site of the first lock in the now famous Trent-Severn Waterway. It was built right here, at the narrows between Sturgeon and Pigeon Lakes. Not only was the lock built in 1833, but Thomas Need opened a sawmill and gristmill the very same year. Business was good, and by the 1850s the village gladly accommodated Mossom Boyd's lumber business with more jobs and prosperity on the way. Around the turn of the century, the truly beautiful lakes, trees and landscape made this a beloved destination for tourists and cottagers escaping the sweltering cities to the south. Bobcaygeon folks turned out to welcome the first passenger train as it steamed into town in 1904.
You've found a shady bench by the locks and settled in to watch the world go by one boat at a time. What could be finer? When you want just about anything, it's not far away from where you sit. Resorts large and small, restaurants and shops, everything a cottager might want or dream of.
Maybe one day you'll find a way to live here year-round. Once the leaves have fallen and the Bobcaygeon Fair is over, the village settles into an easy pace enjoyed by more and more people every year. There's a place for you here, whatever your life stage. Looking for a home near a school, luxury adult community, historic old house, handy apartment, or retirement home? They're all here and more. But life is only as quiet as you want it to be. The social scenery here is also attractive, with a large and diverse selection of activities, facilities, sports, entertainment and clubs to join. We welcome you to join us here in our little corner of paradise.
Bonnie Harris, Impact 32 volunteer
—
Towns & Villages
The Arts
Kawartha Art Gallery
The Kawartha Art Gallery, and the Station Gallery in Fenelon Falls feature many talented local artists and exhibits. The two galleries reflect our local cultural and unique identity.
The arts scene in Kawartha Lakes is dynamic and always changing, but there are many regular festivals occurring throughout the region, including the Kawartha Arts Festival and the Bobcaygeon Music Council Concert Series.
Arts and Heritage Trail
One of the most interesting arts-related activities in the region is taking advantage of the Kawartha Lakes Arts and Heritage Trail. This trail showcases our sprawling rural city's rich heritage and diverse talents. You'll find lesser-known places and unique local legends while visiting galleries, artisan studios and craft shops. With a handy interactive map to provide information about each trail destination you will be ready to go on tour for a few hours or many days.
There's still much more to explore in the arts community of Kawartha Lakes. Come for a visit and see for yourself, or better yet come be a part of its dynamic growth.
Lindsay Little Theatre
Lindsay Little Theatre provides "quality, affordable live theatre to the community while encouraging and supporting creative artistic expression and learning experiences for all participants," according to its website. LLT as it's known has been continuously active within Kawartha Lakes since the 1960s. While it has been run out of many different local venues, it now owns a studio building in town.
Known as "an inclusive and dynamic group," LLT is always happy to see new faces and people who are passionate about theatre. Learn more at lindsaylittletheatre.com
The Grove Theatre
Kawartha Lakes' newest theatre (just opened in 2021) is the stunning outdoor amphitheatre in Fenelon Falls, built into a forest. It is a space where professional theatre, concerts, live music, and other community events will be held. The open-air performances staged in the perfect natural setting, the amphitheatre will be sure to inspire.
With Ontario slowly reopening indoor spaces, gathering in the open-air Grove Theatre is an attractive option for visitors, including those from the Greater Toronto Area. Visit grovetheatre.ca to learn more.
lindsayadvocate.ca
12
Flato Academy Theatre Lindsay
Billed as the most technically perfect theatre in Canada when it opened in 1893, Flato Academy Theatre – Lindsay, is the place where Marie Dressler made her first stage appearance as a five-year-old. During the vaudeville circuit in the early 1900s, the theatre also hosted a young Sammy Davis Jr. and the Marx Brothers.
Said to be haunted by a mischievous but largely friendly ghost, Mary, the Flato Academy Theatre is the city's signature theatre venue and is now a bustling cultural centre operating as a non-profit.
The theatre presents incredible concerts, community productions and provides a venue for local schools and organizations. The theatre welcomes up to 20,000 visitors a year. Visit academytheatre.ca to learn more.
Globus Theatre
Globus Theatre is a professional theatre company offering an entertaining mix of comedy, music and drama throughout the summer. As well, there are murder mysteries, plays, comedy nights and panto at other times of the year to meet your theatre-going urges.
The theatre was established in 2003 by Sarah Quick and James Barrett. The setting – Lakeview Arts Barn – was once a working cattle barn but is now a contemporary 150 seat theatre with an attached fine dining restaurant.
This provides an opportunity to enjoy a dining experience before the show begins, timed perfectly of course to ensure you don't miss a single moment.
The Globus focus is on Canadian plays and work that is new to a Canadian audience. Visit lakeviewartsbarn.com to learn more.
Left: Looking North by artist John Lennard. Below: The Grove Theatre, Fenelon Falls.
www.kawarthagallery.com No big city anymore? No problem. We get Arts and Culture. 190 Kent Street West, 2nd Floor, Lindsay 705.324.1780 • art@kawarthagallery.com
Education
If you have school-aged children you'll be pleased to know that Kawartha Lakes has you covered for top quality elementary and secondary schools, including a world-renowned college and close to top Ontario universities. Rest assured you can raise your family with the peace of mind that comes with a great education experience for your kids.
Elementary and Secondary
There are 23 tax-supported elementary schools (four Catholic and 19 public) in Kawartha Lakes.
Trillium Lakelands District School Board has 19 elementary schools in the city with three secondary schools (two in Lindsay, one in Fenelon Falls). There are also two alternative education centres.
Peterborough Victoria Northumberland and Clarington Catholic District School board has four elementary schools in the city and one secondary school located in Lindsay. Several schools in Kawartha Lakes offer French Immersion learning including Leslie Frost Public School, St. Dominic Catholic Elementary School, I.E. Weldon Secondary School, and St. Thomas Aquinas Catholic Secondary School.
As well, the globally respected International Baccalaureate Program is also available in Lindsay at I.E. Weldon Secondary School.
The highly regarded IB program ensures a rich learning experience and opens many doors in the post-secondary world.
There are two Alternate Education Centres, one in Lindsay and the other in Fenelon Falls. Students 16 years of age and older can earn credits or upgrade skills, complete a high school diploma, and more.
Post-Secondary
Fleming College has campus locations in Peterborough, Lindsay, Cobourg and Haliburton. The college features more than 90 full-time programs in Business, Community Development, Environmental and Natural Resource Sciences, Fine Arts, Health and Wellness, and Technology and Skilled Trades. With 5,700 full-time and 10,000 part-time students, and more than 58,000 alumni, this college is sure to have something for everyone.
Lindsay's Frost Campus is home to Fleming College's School of Environmental and Natural Resource Sciences which is internationally renowned to those in the industry in such areas as Fish and Wildlife, Geographic Information Systems, and many trades. The school is one of the top environmental post-secondary institutions.
Living in Kawartha Lakes is also less than an hour's drive from other major post-secondary institutions including Ontario Tech and Trent University.
15
Join us in Lindsay and experience the excitement of live theatre! The FLATO Academy Theatre welcomes you with open arms to enjoy world-class performances and community-driven events. ONLINE FLATOAcademytheatre.com BOX OFFICE 705-324-9111 Lindsay, ON 107 Lindsay St. S. Lindsay, ON. 705-324-4493 www.bgckawarthas.com 3 Before & After School 3 Licensed Child Care 3 Summer Camps 3 Breakfast & Dinner Programs 3 Physical Fitness & Sports 3 Music, Dance, Theatre Arts 3 Youth Leadership & Mentoring 3 Career Development 3 Nutrition & Food Education 3 Mental Health & Wellness 3 Family Supports We provide a safe, supportive place for children and youth to experience new opportunities, overcome barriers, build positive relationships and develop confidence and skills for life. One of the area's largest and most diverse child and youth serving organizations. Established in 1970 Serving over 8,000 children, youth & families a year WHAT
WE DO
By William McGinn
Whatever interests your child, we can provide it – from technology programs (we have camps for coding and robotics) to sports (we have a big gymnasium, jungle gym, splash pad, skatepark, low ropes course, rock climbing wall and countless seasonal sports programs) to art (we do many arts and crafts to cherish forever) to music (we have a studio and a music supervisor specializing in songwriting and recording.)
Do you need support for your children or youth before or after school? Are you looking for an affordable summer camp option? Would you like to see your child try something new? Make new friends? Do you have an older teen looking for their first job?
BGC Kawarthas (formerly Boys and Girls Club of Kawartha Lakes) can help your children do all that – and much more!
Since 1970, we have helped children and youth discover and achieve their dreams, and grow up to be healthy and active participants in society. Our mission is to provide a safe, supportive place where children and youth experience new opportunities, overcome barriers, develop positive relationships and build confidence and skills in life.
We provide care and activities for all ages. Toddlers as young as 18 months, grade school kids, teenagers and young adults are all welcome. Fees are kept affordable with the support of our Foundation, and subsidies are available for any family that needs it.
Our child and youth hub includes a licensed child care centre and a youth centre we call the Warehouse. Your kids can attend before and after school and receive a healthy dinner and snacks – free busing is provided to and from Lindsay area schools. We are open during P.A. days, and we provide full-time camps during the summer and winter holidays.
We also operate programs in schools in Kirkfield, Little Britain, Coboconk, Mariposa & Dunsford, as well as Peterborough and Norwood.
We also offer nutritious snacks and meals and healthy life skill development for all ages. Our youth programming includes all of the above plus mentorship, youth leadership, Queer Youth Kawartha Lakes, homework support and career counselling, addictions and healthy relationship coaching, and mental health supports.
BGC Kawarthas is also one of the largest employers of young people in Kawartha Lakes!
"Ever since I came here from my school's after-school camp," said preteen Jessica H, "I've made many new friends, I've gotten more trustworthy, and I've got a bunch of new skills like exercising, cooking and being a leader."
To register your child or teen, go to bgckawarthas.com or call 705-324-4493 ext. 100 or visit us at 107 Lindsay St. S, Lindsay from 9 a.m. – 5 p.m.
As we like to say, Opportunity Changes Everything!
BGC helps children and youth discover and achieve their dreams
17
Launch yourself in Kawartha Lakes with Launch Kawartha
Images of Kawartha Lakes remind us of cottage country, a relaxed lifestyle, and a beautiful place to experience the joys of nature – but what many people don't realize is that it's a hub of innovation with a striving economy in a place where urban meets rural. Located amongst 250 rivers and lakes are opportunities for large industrial facilities, commercial spaces, and professional offices for new and expanding businesses.
In the centre of it all lies LAUNCH Kawartha, a dynamic, new innovation and entrepreneurship centre located in historic downtown Lindsay. With office spaces, meeting rooms, and free fully furnished incubation workspaces for up to 20 entrepreneurs and small business owners, the LAUNCH Innovation Hub provides a comfortable space that supports local inventors and innovators.
A home for business
Entrepreneurs can find a home at LAUNCH Kawartha, where a network of business support and funding opportunities are as plentiful as the stars in the rural night sky. This unique landscape offers the ideal backdrop for businesses looking to benefit from the combination of large urban centres with the vibrancy of smaller communities, with all the support to help businesses and organizations design, dream, and succeed.
The space curates a complete business ecosystem that connects entrepreneurs with essential services, including government funding, marketing and digital media strategies, accounting and virtual CFO services, legal and intellectual property advice, cybersecurity services, and the latest in mental health and wellness support. With access to a multi-configuration workspace, fully integrated boardroom,
and unlimited high speed internet, entrepreneurs have time, space, and financial freedom to focus solely on the development of their innovative businesses.
Designed to bring in the natural elements of the region, this brand new centre used only local trades, suppliers, and artisans in the design, construction, and furnishings. Bespoke elements of a locally handcrafted canoe, Douglas-fir fireplace mantle, and hand-crafted walnut boardroom table with an exact scalable replica of the map of Kawartha Lakes reminds visitors of the beauty of the area and vast space available for growth and expansion.
An ecosystem of services and support
The facility was established as a bricks and mortar community meeting place for businesses to connect, exchange ideas, learn from one another, and network. To further this mandate, LAUNCH Kawartha holds regular events, training sessions, and workshops, featuring a range of industry and topic experts to facilitate business development and offer additional support to participants. With a focus
lindsayadvocate.ca
· Business & Entrepreneurship · 18
on innovation, the facility is also home to numerous mentorship programs and initiatives for women entrepreneurs and business leaders to further foster a strong community of collaboration and dynamic support.
Business owners and entrepreneurs can benefit from worldclass facilities, a supportive ecosystem of business support and advisory services, and lending programs distributed through the Kawartha Lakes Community Futures Development Corporation (KLCFDC) – the organization behind LAUNCH Kawartha. The KLCFDC provides capital and support for entrepreneurs to develop, innovate, and scale their products and services in the region. Backed by Fed Dev Ontario, this organization has invested over $50 million in the last 35 years supporting numerous businesses throughout Kawartha Lakes, through loans for business start-up costs, expansions, and capital purchases and funding for community economic development projects.
"If you're considering moving, expanding, or starting a business, Kawartha Lakes should be on your list of locations to explore and consider," says Vince Killen, Executive Director of the KLCFDC. "The LAUNCH Kawartha space was designed to offer participants access to innovative programming, expertise, guidance, mentorship, and professional services on demand and in real time. We have developed a sustainable culture of innovation to welcome entrepreneurs on the cusp of cutting-edge technology.""The impact our facility has on the region's talented business
community is unparalleled, and we still haven't begun to understand the positive and lasting effect this space will have on our local economy."
The close proximity of Kawartha Lakes to major urban centres like Toronto, Ottawa, and Montreal make this an ideal location for talent attraction and recruitment. The landscape and available facilities offer opportunities for business development, space to expand, and a place to put down roots.
A unique place for every type of business
The villages and communities that comprise Kawartha Lakes offer unique downtowns with vibrant retail stores, delectable restaurants, and cultural attractions enjoyed by residents and visitors alike. The natural surroundings of Kawartha Lakes provides unlimited inspiration for innovative businesses looking for a place of opportunity.
The region offers a scenic place to work and play, with numerous outdoor activities, experiences, and places to explore. Businesses of all sizes, types, and industry can find success in this region, and with the amount of business financing, advisory, and support available, the possibilities are endless.
Won't you join us?
Vince Killen, Executive Director, KLCFDC
—
19
www.launchkawartha.ca/relocate Find your place. Launch your business. Learn how you can join our culture of innovation in Kawartha Lakes: INNOVATE. INCUBATE. INSPIRE.
Business Environment for Local Entreprenuers
There are many advantages to operating a business in Kawartha Lakes. Your business will be within a 90-minute drive to Toronto and one day's drive to the most thriving markets in the Northeast United States. You will be living and working in a highly sought-after natural environment that includes:
• more than 250 lakes and rivers
• 9,570 acres of managed forests
• 400,000 acres of rural farmland
The convenience and quality of life in Kawartha Lakes will attract the workforce you need to run your business. People choose to live and work here for a variety of reasons including:
• Affordable housing
• Diverse educational options
• Impressive Health Care Services
• Relaxed lifestyle that includes a lower cost of living, small town charm with big city services, historic downtowns, excellent schools and postcard quality scenery
• Skilled workforce suitable for the traditional industries of manufacturing, agriculture, tourism, retail, construction, as well as emerging technologies in geomatics, water management, medical supplies and agri-food services
• A wide variety of entertainment, artistic, and cultural opportunities
• Access to broadband high speed internet
• Year-round recreational amenities
The industrial base is diverse and includes growing numbers of "niche" market manufacturers including steel fabrication, woodworking and automotive. Companies such as Crayola; Kawartha Dairy; Mariposa Dairy; DLF Pickseed Canada Inc., known internationally for its forage and grass seeds and hybrid corn; Armada Toolworks, an automotive parts supplier; and T. S. Manufacturing Ltd. which produces wood and other materials handling equipment are a few of the exceptional companies in Kawartha Lakes. Competitive advantages of manufacturing in Kawartha Lakes
• Lower labour costs in Kawartha Lakes compared to our larger metropolitan neighbours
• Lower construction and occupancy costs than the Greater Toronto Area
• Availability of skilled labour
• Access to telecommunications infrastructure needed to successfully operate a thriving commercial enterprise
– City of Kawartha Lakes
21
lindsayadvocate.ca Feel more in control of your future with sound financial advice. Talk to an RBC advisor. RBC Financial Planning is a business name used by Royal Mutual Funds Inc. (RMFI). Financial planning services and investment advice are provided by RMFI. RMFI, RBC Global Asset Management Inc., Royal Bank of Canada, Royal Trust Corporation of Canada and The Royal Trust Company are separate corporate entities which are affiliated. RMFI is licensed as a financial services firm in the province of Quebec. † Personal lending products and residential mortgages are offered by Royal Bank of Canada and are subject to its standard lending criteria. ® / ™ Trademark(s) of Royal Bank of Canada. VPS111127 36425 (04/2021) Shaun Brown Mortgage Specialist 705-878-3224 shaun.brown@rbc.com Sheryl Benson Financial Planner, Investment and Retirement Planning 705-324-0784 sheryl.benson@rbc.com Geoff Grier Financial Planner, Investment and Retirement Planning 705-324-7107 geoff.grier@rbc.com
10 Things You Should Know About the Kawartha Lakes Public Library
1. Here at the Kawartha Lakes Public Library, we believe that everyone belongs in the library, and the library belongs to everyone. Do you own a cottage or property in the City of Kawartha Lakes? You are eligible for a free library card!
2. The Kawartha Lakes Public Library has 14 locations throughout the beautiful City of Kawartha Lakes. So, no matter where in the City you are, a library branch is always close by. Branches are located in the following communities:
1. The library is fine free.
2. Some people think that libraries are full of tired old books. This is not true. We are always adding new material to our collection. Don't see what you're looking for in the catalogue or on the shelves? Just ask library staff and we will do our best to get it for you!
3.
4. We like to think of the library as a "community hub" – where you can drop in for a few minutes, or a few hours and always have something to do or someone to talk to. We encourage you to stay for a while and use the space to read, play, watch, or listen. If the library is open, you are welcome to come on in!
5. All library branches have free Wifi and computer access. You can print, copy and fax at any Kawartha Lakes Public Library location.
6. Programs are stimulating and exciting for all ages and are a great way to make connections in a new community. Library branches have story times, crafts, book clubs, technology help, knitters' groups and much more. We encourage you to check out the online Events Calendar to discover something fun for your family to do!
7. A variety of City services are also available at the library. Visit us for garbage tags, dog tags, battery drop off and much more.
3. A library card opens up a world of possibilities for you. You can check out far more than just books and DVDs. We recommend taking advantage of the toy lending program (called Full STEAM Ahead), or our Grab and Go Book Bags. If you like to travel or investigate new places you should try using the Ontario Parks Passes and Community Passes to visit attractions near and far.
4. You will also gain access to the Digital Library with your library card – including e-books and e-audiobooks, online magazines, movies and music, as well as research and family history databases.
As you can see, the Kawartha Lakes Public Library is a small town system with big city services. Kawartha Lakes Public Library has millions of opportunities, all from one exceptional library. Welcome home!
For more information on the Kawartha Lakes Library, visit kawarthalakeslibrary.ca or call 705-324-9411 ext. 1291.
8
1 2 3 4 5 6 7
9 10
23 Bethany Bobcaygeon Coboconk Dalton (Sebright) Dunsford Fenelon Falls Kinmount Kirkfield Lindsay Little Britain Norland Oakwood Omemee Woodville
— Kawartha Lakes Public Library
Why these people chose Kawartha Lakes to call home
For four years, we searched throughout Ontario for our dream retirement property, before finding it in Lindsay. Our small bungalow had great bones and was relatively affordable, allowing us to renovate inside and out to suit our tastes and lifestyle. Now we enjoy living beside peaceful farm fields on the edge of a thriving, friendly town. We go for daily walks to do errands or just enjoy the numerous parks and trails in the area, including a beautiful river walk. Having amenities like the hospital, retail stores, restaurants, and venues for live theatre and music, make this community perfect for us.
— Karen Richardson, Lindsay
We wanted to move to a recreational area to get ready to enjoy our retirement years. We also wanted to be a destination for our future grandchildren. The Muskoka area sounded great, but the property prices were astronomical and we felt it was too urbanized. We decided Kawartha Lakes still had that small town appeal but with all the comforts of a small city. We currently live between Lindsay and Fenelon Falls and feel we have the best of both worlds. The grandkids call us "Grandma and Papa at the lake." Could it get any better? We think not.
— Brad Campkin, Fenelon Falls
We moved here because we found a great new house within commuting distance of our work. We found the town was just the right size. Big enough to have all the amenities we required, but small enough to retain its community feel. We love the fresh air, trails and friendly people.
— Richard and Sandi Gauderr, Lindsay
lindsayadvocate.ca
24
Ross Memorial Hospital embarks on digital transformation
Welcome!
Whether you're new to the Kawarthas, or you've lived here all your life, you can count on the Ross Memorial Hospital for care when you need it or as life's milestones arrive.
Ross Memorial Hospital is an active, acute-care community hospital serving more than 100,000 local residents and seasonal visitors.
Already considered one of the most outstanding community hospitals in Ontario, the Ross Memorial is embracing a digital transformation and bringing the entire hospital to a fully integrated, advanced level of technology which encompasses all aspects of care and meets the internationally recognized standards in modern health care.
We are embarking on the next pivotal advancement in patient care.
This transformation involves a significant investment in medical technology and infrastructure enhancements. These include a new MRI and CT Scanner, expansions and modernization of the Emergency Department and Intensive Care Unit, the implementation of a clinical information system that connects patients' digital health information records to medical technology and bedside tools so every test and treatment is noted in real time and available to the entire care team.
This transformation will help our hospital serve the needs of our growing community, attract and retain the best healthcare providers, and respond to new challenges. However, government funding does not cover all of these costs.
Partnering with our donors and the community, the Ross
Memorial Hospital Foundation has launched the largest capital campaign in our hospital's history to raise the necessary funds for these key investments. It will take all of us to make it happen.
The ability to access exceptional care close to home is one of the pillars that makes this a great place to live and work. Together, we can lay the foundation that will ensure excellent healthcare for everyone in our community long into the future.
lindsayadvocate.ca
WE ARE THE ROSS. Ask us how you can help transform the next generation of care. rmh.org/foundation | foundation@rmh.org | 705-328-6146 — Ross Memorial Hospital
26
Dr. Andy Knox at Ross Memorial Hospital.
Patients throughout the Kawartha Lakes count on the Ross.
Rehabilitation & Continuing Care
Family Birthing Centre
Ambulatory Care Centre
Operating Rooms & Recovery
Outpatient Day Surgery
Diagnostic Imaging
Exams
Palliative Care
Mental Health In/Outpatient
Community Counselling
Intensive Care
We're here for you.
Emergency Department Visits
Donors make the difference when they give to:
Lab Procedures
Highest Priority Needs
Patient Care Equipment
Education
Specific Program or Unit
While we didn't have the room in this inaugural issue of Relocation Guide to write about all our great villages and hamlets, don't miss checking out Bethany, Burnt River, Cameron, Coboconk, Downeyville, Dunsford, Janetville, Kinmount, Kirkfield, Little Britain, Norland, Oakwood, Omemee, Pontypool, Rosedale, Sebright, and Woodville.
New Beginnings Start Here 705.340.2641 SellWithTracy.com
It has certainly been a crazy couple of years for real estate in the Kawartha Lakes. When COVID lockdowns first occurred, Realtors found themselves in the same boat as everyone else. We hunkered down in our homes, wondering what would happen next. When would it be safe again to see family and friends? Would we ever work again? But as lifestyles radically shifted for everyone, it quickly became clear that real estate was an essential service.
People who had sold their homes needed to buy another. Travelling essential workers needed to lease apartments— immediately. And another phenomenon quickly emerged. The previous gentle exodus we'd seen from folks leaving urban centres for more scenic climes turned into more of an evacuation. Many with the means to relocate to the Kawartha Lakes felt compelled to do so as the small walls of the city grew even more constraining during the pandemic. This sudden urgency became a windfall for a number of sellers, often seniors who had invested in our region many years ago. The downside, as most know, was that purchasing a home became even more of a challenge for first-time buyers.
Worldwide, the real estate market has been fiery since 2020. It's been a wildcard in what was already a stressful time for many, and frustration at the real estate industry was a natural result, along with accusations of Realtors helping encourage price inflation, and creating unaffordability. We're happy to point to the late 2022 calming of the market as evidence against those fears. Prices have mellowed, and realtors are happy to be moving more great families into homes as a result.
As options open up a little, many are finding that our region continues to offer the combination of comfortable space, small town charm, and natural beauty they're
looking for—whether they're leaving the city or putting deeper roots down from elsewhere in the area. Buyers love the space our housing stock affords (maybe with a big yard and room for a pool?). And for those selling in our area, they understandably want to get a good return on the investment initially made in Kawartha Lakes property. Hopefully to turn around and reinvest right here!
Buyers continue to drive the market, as we have seen in late 2022 and early 2023. If they take a breath while interest rates increase, we all take a breath. We're hoping that 2023 continues as it's begun, with a balanced-feeling market providing opportunity for buyers and sellers alike. After all, realtors work for both the buyers and the sellers, and we prefer a balanced real estate market—not a lopsided one— where sellers can sell their homes for top value and where purchasers can make careful and considered decisions.
As to the future? No one has a crystal ball, but unfortunately, no one has a magic wand either—the lack of housing in southern Ontario is a reality that will not be solved overnight. People in larger cities will continue to look to our region as an appealing option as the pandemic has shifted life priorities, particularly as many employers continue to focus on working from home.
Many new Canadians are also on the horizon, with the federal government planning to welcome 500,000 immigrants per year by 2025. But realtors—and we would know—are confident our region has a great infrastructure to accommodate new residents at a steady pace. We have an abundance of recreational opportunities. Great elementary, secondary and post-secondary school options. A variety of theatres, cafes, and restaurants. Lots of music and entertainment. And of course… the great outdoors!
As we work towards expanding options for all who want to settle in our beautiful communities, one thing we can promise is that the Kawartha Lakes real estate market will continue to evolve, and that it's home to many experienced realtors with local knowledge available to guide people through the ever-changing market. If you're interested in making an investment or simply making a change, reach out to a realtor today.
lindsayadvocate.ca
— The Kawartha Lakes Real Estate Association Inc.
· Real Estate in Kawartha Lakes · 30
Realtors looking forward to a more balanced year for buyers and sellers
2 KENT ST W UNIT 2, LINDSAY ON K9V 2Y1 OFFICE: 705-878-2412 let's get you moving THINKING OF RELOCATING TO THE KAWARTHA LAKES? DIRECT: 705-341-4573 TRISH@TRISHTODD.COM WWW. TRISHTODD .COM
FLATO working to build housing choices for
FLATO Developments is in early stages of its journey in Lindsay, where we intend to provide a diversity of housing options that will keep Lindsay thriving as the heart of the Kawartha Lakes.
Our vision includes a mixed-use community, with options to live, work, shop and play. This vision will enhance the community around I. E. Weldon Secondary School and provide beautiful and affordable options for people to call home, with a variety of housing choices, including purpose-built rentals and seniors' residences. Our goal at FLATO has always been to offer residents an opportunity to find the home of their dreams, with housing choices for all generations.
We are also proud to say that this project will bring an economic boost to the community and surrounding areas, as it is expected to create jobs and well-being for residents. At FLATO, we believe in investing in local economies and supporting businesses, organizations, and community initiatives to help them grow. We look forward to continuing to get to know residents and businesses and learn more about how we can continue to collaborate and keep the City of Kawartha Lakes thriving.
At FLATO, we believe that building a community means supporting and working with the people to understand their needs to provide the best possible living options for all, so they can set up roots and find a true home.
From our business to you, thank you for welcoming us into your community!
— Shakir Rehmatullah, Founder and President of FLATO Developments Inc.
lindsayadvocate.ca 32
all in Kawartha Lakes
Shakir Rehmatullah, Founder and President of FLATO.
$3 Million Gift to Ross Memorial
FLATO Developments' visionary gift of $3 million will support the digital transformation of patient care and enhancement of services at Ross Memorial Hospital to strengthen the community's health care future.
$1.2 Million Donation To Fleming College
FLATO Developments' has pledged a donation of $1.2 million to Fleming College — the largest, single gift in Fleming College's history. All the money is earmarked for Lindsay's Frost Campus.
$1 Million + Donated to Academy Theatre
We believe that building communities is more than just building homes. That is why we strive to create dynamic and vibrant neighbourhoods while giving back to the community. flatogroup.com/kawartha-lakes
FLATO Developments' gives a major financial lift to Lindsay's storied Academy Theatre — $1.125 million over 15 years. Flato is proud to support the arts community at this inconic theatre.
FLATO
SUPPORTS
FLATO SUPPORTS KAWARTHA LAKES
Cherry Tree Lodge at Sturgeon Point
By Ian McKechnie
Enchanted by the Kawartha Lakes region from the time he first arrived around 1860, Goodwin would remain a lifelong advocate for the health benefits of the great outdoors. For him, a healthy and active lifestyle was the answer to recovering from serious health problems he encountered while in his twenties.
Cherry Tree Lodge is a diminutive nineteenth century cottage located at 19 Third Street in Sturgeon Point. The builder of Cherry Tree Lodge, William Alfred Goodwin (1840-1940), was an artist and naturalist who adored this, his summer home.
Why has this tiny cottage and the unassuming artist who built it captured the attention of people over the past five years?
It may be that both W.A. Goodwin's art and his summer home speak to the experiences of so many residents and visitors alike, who have flocked to this region for over 125 years to enjoy the many recreational opportunities afforded by the surrounding lakes and forests.
Whether it be boating, camping, cottaging, fishing, or hunting, the activities Goodwin documented in his art continue to be a major part of the local, tourism-driven economy.
Paintings like "Bald Lake, Looking Towards Bobcaygeon" and "Our Camp on Crab River" – not to mention reams of drawings depicting rustic campsites throughout Victoria and Haliburton Counties – speak not only to Goodwin's talent as an amateur artist, but also to the importance he placed on how we use, and engage with, the land around us.
It is unlikely that the English-born Goodwin received anything in the way of formal artistic training as a young man. He was, first and foremost, a painter and decorator; his Lindsay-based art store and framing shop a forerunner of businesses like Scott's Decorating and Galaxy Picture Frames.
"I have refused any medical treatment for a contagious cold," he wrote in 1927, "the best remedy I have for (the) same is to fast 2 or 3 days and drink water, [and eat] plain fruit…with no meat or eggs. At 87 people are surprised to see me at the work bench framing pictures. 6 or 7 a day is no load for me – 'Health for all is the best for all.'"
This focus on the restorative benefits of nature led Goodwin, as well as plenty of other citizens, to Sturgeon Point, which was quickly gaining a reputation as "Lindsay's Summer Playground." By the mid-1880s, land was acquired by the Goodwin family on which Cherry Tree Lodge would be built in 1887.
According to Jane Still, Goodwin's great-granddaughter, the cottage was built to resemble the large tents in which he and his extended family and friends enjoyed so many camping trips in the years prior to its construction. (Ironically, Goodwin himself never owned the lot on which the cottage is situated; the deed of land was passed down through the female members of his extended family.)
For almost half a century thereafter, Cherry Tree Lodge became W.A. Goodwin's summer retreat. Many cottagers, says Julia Harrison, a professor emeritus from Trent University who has studied Ontario's cottage experience, see their cottage as their "spiritual home," perhaps more so than their year-round residence.
For W.A. Goodwin, the cottage was indeed a sacred space, one immune from the artificiality of modern living. "All to bed before Nine o'clock, up at 5.30 well refreshed and ready for 'more of the same Sort,' Goodwin wrote in 1910. "The peacefulness of the woods and the music of the birds surpasses the artificial pleasures of the town, ten times over."
lindsayadvocate.ca
· Places to Visit ·
34
No detail escaped his attention, from the annual Sturgeon Point sailing regatta to what the family ate for supper. Countless card games, croquet games, canoe rides, and hikes through the woods are documented – not to mention quiet time he spent in front of a canvas or sketchpad.
For many years, a group of Lindsay young people calling themselves the "Wingtie Golly-Gosh Go-Longay Club" flocked to Cherry Tree Lodge for masquerade parties and square dances.
It was truly the place to be during the summer nights of long ago. W.A. Goodwin returned to Cherry Tree Lodge every summer well into his nineties. "It is a great pleasure to me…and my daughter(s). May and Tillie to visit this old
playground of Sturgeon Point," he wrote in 1937. "We hope to set good examples of living and to help make others appreciate the same."
Less than three years later he was dead, a few months short of his one hundredth birthday.
In 2015, Goodwin's great-granddaughter sold Cherry Tree Lodge to Meri Newton and Sherry McNaulty, of Toronto. It is now a treasured part of the Kawartha Lakes Arts & Heritage Trail, welcoming visitors and inspiring artists in the tradition of its builder. "When we purchased Cherry Tree Lodge, we fell in love with it far before we even went inside," says Newton. "I am positive W.A. Goodwin hammered love into each nail."
35
I F Y O U ' R E S E L L I N G I N T H E K A W A R T H A S L E T ' S W O R K T O G E T H E R ! S e l l i n g y o u r h o m e i s a b r e e z e w h e n y o u h i r e t h e r i g h t B r o k e r . W i t h 1 5 y e a r s o f e x p e r i e n c e , K e l l i L o v e l l - B r o k e r , E m p l o y s B i g D a t a a n d A I t o m a x i m i z e y o u r e x p o s u r e . C a l l K e l l i a t 7 0 5 . 7 3 8 . 2 1 1 0 PORT 32 VICTORIA PLACE ALPINE VILLAGE LAKEVIEW ESTATES K a w a r t h a K e l l i & C o . kelli@kawarthakelli.com Royal Heritage Realty Ltd., Brokerage
FENELON FALLS BOBCAYGEON BUCKHORN OMEMEE
'
B u y i n g a h o m e i s a b r e e z e w h e n y o u h i r e t h e r i g h t A g e n t . H o l l y L o v e l l - R e a l t o r ® h a s t h e l o c a l k n o w l e d g e y o u n e e d t o h a v e t h e b e s t o u t c o m e . E m a i l H o l l y t o g e t a j u m p o n t h e S p r i n g M a r k e t .
H A S L E T
S W O R K T O G E T H E R
y a t 7 0 5 . 7 3 8 . 2 1 1 0 t o d a y !
I F Y O U
R E B U Y I N G I N T H E K A W A R T
'
!
C a l l H o l l
K a w
C
. holly@kawarthakelli.com Royal Heritage Realty Ltd., Brokerage
a r t h a K e l l i &
o
Kawartha Lakes Pride
Kawartha Lakes Pride is a community-based initiative run by volunteers. We aim to provide resources, activism, and support to our local LGBTQIA2S+ folk. Our organization hosts regular events, a Pride Week (July 10-16, 2023), and is actively participating in Equity, Diversity and Inclusivity (EDI) initiatives in schools and workplaces throughout Kawartha Lakes.
We have a blooming society of willing allies and dedicated members who are committed to building a strong support system that is accessible and attainable. We are a healthy mix of locals and new additions, ensuring we bring the best of both worlds to Kawartha Lakes.
This is KLP's second year under new management and we have the ambition to grow this into something politically driven, while being socially aware.
Summer 2022 was our first attempt to expand this project into something more meaningful and powerful. Our Pride in the Park was the most well-attended event in our organization's history. We hosted social and political events all week long, building sustainable relationships that have turned into business opportunities and on-going personal ventures.
We are so grateful for the outpouring of support and encouragement. With this infusion of new ideas and resources, we are so excited to cultivate this beyond small town expectations.
As an organization, we hope to continue working towards educating and supporting our marginalized communities.
Kawartha Lakes Pride is proud to be partnered with Feeding Fenelon, a non-profit organization that hosts food insecurity relief and a weekly meal to anyone needing company or support.
We are dedicated to solidarity, not just charity.
We aim to align ourselves with all minorities to ensure that the Kawartha's is not just a destination but a safe, reliable home.
lindsayadvocate.ca
38
The fear of relocation is cumbersome on its own, but especially so for folks who rely on social supports and community. Our objective is to build what we need, where we are.
We have been so incredibly fortunate to work with countless businesses, education centres and organizations that see the benefit of inclusivity and diversity. With this mindset, the possibilities are endless. Already, our hope has grown into action and implementation. Our future is bright and beaming here in Kawartha Lakes.
Kawartha Lakes Pride is always looking for new volunteers and members. Whether it's personal, workplace or social, we hope to be an ongoing asset to furthering our community in its efforts to expand on acceptance and understanding. If you would like to be a part of this amazing opportunity and initiative, please reach out to us at kawarthalakespride@gmail.com
39
— Rylee Rae, executive director, Kawartha Lakes Pride
Welcoming hockey culture for all ages in Kawartha Lakes
Stroll into any arena across Canada on a cold Saturday morning, and you'll be sure to find tiny children shuffling their way down the ice while proud parents look on, clutching lukewarm coffees. And for most, they wouldn't have it any other way, despite some grumblings of the early hour. Hockey has become a pastime that is a love language for many families, filling up their calendars and hearts.
The sport has a long-standing history in Kawartha Lakes, with a small farm here being the source of the world's oldest known hockey stick, believed to have been carved between 1852 and 1856 and currently housed in the Hockey Hall of Fame. What was played on these lakes over 165 years ago continues through a thriving hockey community that prides itself on supporting the growth and development of players across the area, both on and off the ice.
As part of the Ontario Minor Hockey Association (OMHA), Kawartha Lakes residents can play the game at a level that best fits their abilities and interest. At the local and representative levels there are seven clubs: Lindsay Muskies, Kawartha Coyotes, Sturgeon Thunder, Manvers Mustangs, Mariposa Lightning, Woodville Hurricanes and the Lindsay Lynx (all girls association). Each hockey club provides a welcoming environment to play, in various competitive loops depending on their OMHA classificationAAA, B, C, and D, which is based on geographic boundary size.
At the highest competitive level, the Central Ontario Wolves AAA hockey club draws players from across the Kawartha Lakes area as well as neighbouring regions to the north (Haliburton) and southeast (Uxbridge, Port Perry).
On Friday nights, catch the action of a Lindsay Muskies Junior A game at the Lindsay Recreation Complex, the area's
largest arena with two pads. The Ontario Junior Hockey League (OJHL) team is a local spot to take in a fast paced game where players are vying for a crack at the OHL and post-secondary levels. There is also the Little Britain Junior C team of the Provincial Junior Hockey League, with a roster that heavily represents the area with players from across the region. Not to be forgotten, adults also partake in the fun and exercise, with recreation leagues available on multiple evenings and drop in shinny for men and women at all skill and age levels.
As the population of the area grows, clubs provide a welcoming environment to the influx of new players. The Kawartha Coyotes Minor Hockey Association has seen their registration numbers grow by 20 per cent since the pandemic. With growth comes some challenges, such as ice time availability and a referee shortage, but President Doug Milne is proud of how his association has managed. "Over the last three years we have really focused on providing as many opportunities for the local players as possible to ensure everyone had a place to play."
A hockey team is a hub for players and parents, but their impact extends far beyond the arena as associations operate within the greater community circles of Kawartha Lakes. This past season all clubs participated in a friendly competition to support local food banks, bringing in over 22,000
lindsayadvocate.ca
· Sports in Kawartha Lakes · 40
pounds of food donations. There have been numerous fundraisers and donations gathered for non-profits such as Women's Resources and Twisted Trauma, and at the individual level where funds were raised to support two local families who lost their homes to fires. This community centric focus supports families new to the area in their adjustment. For Casey Geddes, who recently moved to Lindsay from Scarborough, the experience has been incredibly positive for both her and her son Nolan.
In the city, Casey found "there are so many different leagues to choose from and families are coming from all over the place, (so) your connections outside the arena can be very minimal. In Lindsay, your kids play hockey together, possibly go to school together, as well as play on other team sports in the summer months. There's a stronger sense of community, as the connections are easier to build on and off the ice."
For many players, the hockey season is year-round and finding providers of hockey skills and development in a rural area can be difficult in the off-season. Kawartha Lakes is fortunate to have skill development, training and conditioning available both during and outside the season through private and non-profit organizations. Professional
providers such as Oke Hockey and Ashlea Jones Athletes in Training, cater to the elite levels, fine tuning the performance of youth hockey players in the area and beyond including OHL, AHL and NHL levels. In the off-season, KL Hockey summer camps bring together the passion on the ice with the region's beautiful outdoors, offering day and overnight programs.
Hockey-centred day camps are also available through BGC of Kawartha Lakes (formerly known as the Boys and Girls Club). During the school year, Lindsay Collegiate Vocational Institute (LCVI), has been a part of the Hockey Canada Skills Academy -- a national sport-school program where the purpose is to enhance a student's education by integrating hockey programming at a variety of skill levels. But it can be argued that the best local offerings for hockey are found right in the name of the region -- the lakes. Head into the great outdoors with your skates and a shovel to hear the sounds of nature as your blades glide across the ice on any of the area's 250 lakes and rivers because "everyday is a great day for hockey," according to Mario Lemieux.
41
— Amanda Tayles, Program Director for KL Hockey
Small town life doesn't mean small town taste in furniture. 32 Kent Street West • Lindsay Tel. 705 880 5283 • katecohome.com Call to book your in-home appointment •
Famous faces of Kawartha Lakes
Anwen O'Driscoll
It was at Lindsay Little Theatre where Anwen O'Driscoll got her start in acting. Now a Toronto resident, O'Driscoll can be seen in movies like The Good Father: The Martin MacNeil Story, and Left for Dead: The Ashley Reeves Story. You may also know her from her breakout acting role in CBC's hit legal drama, Burden of Truth, which ran for four seasons from 2018 to 2021.
Julian Taylor
Julian Taylor is a Juno-award-winning folk singer who now lives in Cameron on Sturgeon Lake.
A Black, Indigenous Canadian who identifies as Mohawk and West Indian, Taylor's 2020 LP, The Ridge, earned two JUNO Award nominations, along with a pair of Canadian Folk Music Awards for Solo Artist and English Songwriter of the Year, five Native American Music Award nominations, plus a nomination for Canada's most prestigious music award, the Polaris Music Prize. Taylor's newest album, Beyond the Reservoir, was released in October 2022.
lindsayadvocate.ca
Photo: Sharon Walker.
44
Photo: Tim Leyes.
Tyler Kyte
Tyler "Ty" Kyte is a Canadian actor and musician who was born in Lindsay. Kyte was made famous amongst Canadian youth as a correspondent on the Canadian TV series  Popular Mechanics for Kids alongside fellow Canadians Elisha Cuthbert, Vanessa Lengies and Jay Baruchel. Some of his first musical performance experiences were on the stage at The Academy Theatre in Downtown Lindsay. After playing in the band Sweet Thing for a number of years, he is now one of the leaders of the 10-piece cover group Dwayne Gretzky, bringing to life the greatest songs of all time.
Caroline Palmer
Caroline Palmer has appeared on hit TV shows such as Mr. D,  Workin' Moms,  Suits, and even the 2019 DC Comics' blockbuster, Shazam!
As it turns out, most of this star's days are divided between her home in nearby Peterborough and their off-grid cabin in Burnt River, a beautiful hamlet in Kawartha Lakes. She and her husband Mike Palmer recently had a baby girl. They and the family dog, Tobias, love exploring all the small towns this vast rural city has to offer.
Photo: Mike Palmer.
45
Photo: The Danforth Music Hall.
The Strumbellas
A major success story in music, The Strumbellas blew up in 2016 with their massive international hit, Spirits, from their album called Hope. The album went three times platinum and led to an international tour, as well as a Juno Award for single of the year. Their 2019 release Rattlesnake was another big hit and the band performed on Late Night with Seth Meyers. The track went on to win the band a 2020 SOCAN Rock Music Award.
Four of the band's members — Simon Ward (vocals/guitar), Jon Hembrey (lead guitar), Darryl James (bass), and Jeremy Drury (drums) — are from Kawartha Lakes. Ward has since stepped back as the band's frontman to focus on songwriting and family life (replaced by Jimmy Chauveau as lead singer).
James Barker Band
From Woodville, a village on the west side of Kawartha Lakes, the James Barker Band formed in 2013. They got their first big break when they won the 2015 Boots and Hearts Music Festival emerging artist competition.
The band consists of James Barker, Taylor Abram, Connor Stephen, and Bobby Martin. In Canada, they have four number one country singles with Chills, Keep It Simple, Over All Over Again, and New Old Trucks.
In 2022 the band joined Dallas Smith as opening acts on his headlining Some Things Never Change Tour across Canada. This year, they signed with RECORDS Nashville and released the single Meet Your Mama. Now, as the rising stars reposition themselves in Nashville, many miles from their hometowns, the opportunities are limitless – but the band remains grounded in their small-town roots.
lindsayadvocate.ca
46
Simon Ward of the Strumbellas.
Photo: Will Fournier.
Photo courtesy of James Barker Band, 2019.
Health and Dental Care Food and Nutrition Wellness Programs We provide services that make a difference Transportation Services Senior and Caregiver Support Hospice Services How can we help you? 705-324-7323 www.ccckl.ca AskUs@ccckl.ca Follow your dreams to Kawartha Lakes where I'll help you build your dream home Kenwood Drafting & Design M i c h e l e K e n n e d y , B C I N C e r t i f i e d 7 0 5 . 3 4 1 . 1 9 4 8 i n f o @ k e n w o o d d r a f t i n g c a R e s i d e n t i a l & C o m m e r c i a l D r a w i n g s 1 8 K E N T S T W L N D S A Y P R I V A T E O F F I C E S S H A R E D S P A C E B O A R D R O O M P O D C A S T S T U D I O R E N T A L S + E V E N T S A S H A R E D W O R K S P A C E W H E R E P E O P L E G O T O D O B U S I N E S S T H R I V E O N K E N T . C A
Come Grow With Us!
Home is where the heart is.
FLATO Developments is a residential and commercial real estate builder in southern Ontario committed to giving back and supporting the communities where they build and operate. To learn more about FLATO's past and future developments, community commitment, and philanthropic support, visit flatogroup.com/kawartha-lakes.