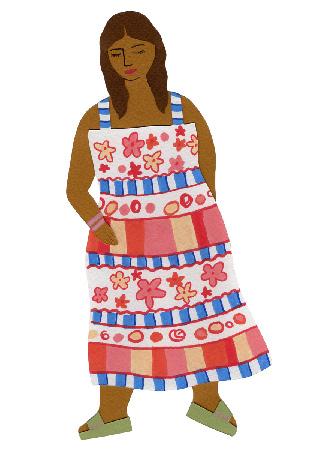 2023
To you, love pip
Welcome to one of the greatest weekends of your life!
Here is everything you need to know so that you get the most out of your adventure in Orange. If you haven't already booked your ticket to our side events, Trivia or the Breakfast Forage, we really recommend that you do! It's such a fun way to extend your weekend, and make lots of new friends.
We cannot wait to see you!!!!
If you need anything at all, please don't hesitate to reach out to our Joy Liasion Officer - Tahnee! You can contact her in store Monday - Thursday on (02) 6361 4447 or email shop@jumbledonline.com
See you soon,
friDay 5Th May
Kickstart the weekend with a super fun trivia night!
Orange City Bowling Club 61- 89 Warrendine Street, Orange | 6:30pm - 9:30pm
$60 + booking fee. (includes a welcome drink, finger food and a fun night of trivia)
Dress code - 80's glam. Think bold silhouettes and big hair!
Parking available onsite or book a taxi on 131 008
BooK noW
join us for Trivia nighT!
leT 's go on a BreaKfasT forage
saTurDay 6Th May
Roaming Brunch at Printhie Winery
208 Nancarrow Lane, Nashdale | 8am - 10am
Please enter from Mt Lofty Road (look out for the flags) $110 + booking fee. (includes bubbles and breakfast)
This is an all weather event, so please dress warm and wear appropriate shoes for walking through the vineyard
Parking available onsite or book a taxi on 131 008
BooK noW
hearTBaKe BiTes
saTurDay 6Th May
Heartbake Bites with Charlotte Ree
Join Charlotte Ree for Heartbake Bites, an intimate supper club full of heart. Centred around food and feelings, you'll share a delicious four course feast with strangers turned friends at the newly opened See Saw cellar door
See Saw Cellar Door - 42 Lake Canobolas Rd, Nashdale | 6:30pm - 9:30pm $50 + booking fee. (includes a 4 course meal and a welcome drink)
Parking available onsite or book a taxi on 131 008
BooK noW
sunDay 7Th May
THE BIG EVENT - THE HUDDLE!!!!
Orange Function Centre, Eyles Road | 9am - 4pm
Parking available onsite or you can book a taxi - 131 008
Registration opens at 8:15 - we kick the day off at 9am!
$380 + booking fee. (includes lunch, refreshments and an EPIC goodie bag designed by Confetti Rebels)
There will be a cloak room available. There is no coffee cart at the function centre, so please arrive caffeinated. We've prepared a list of coffee shops open before the event and we've given everyone a heads up that some FABULOUS girls will be on the way!
BooK noW
THE COCKTAIL PARTY
Orange Function Centre, Eyles Road | 4pm - 6pm
The Huddle wraps up at 4pm and we jump straight into a cocktail party! Continue the conversation with drinks in hand - this is a cashless event so don't forget to pack your card.
huDDle up!
BooK a session WiTh TheloTC o up Close WiTh lisa gorMan
Have you got a burning business question? Needing some customised guidance? Melissa from thelotco will be running 30 min one-on-one sessions from our store on Saturday 6th May! VERY limited spots available for a special price of $95 - be the first to lock in your spot!
Melissa Robbins from thelotco has over 25 years experiences as a retailer, brand owner and mentor. With experience in all areas of the industry she works as a business coach with retailers, wholesalers, fashion labels and brands on strategies to help increase their sales, market their business and build a strong foundation. Offering strategies, tip, and business advice for those in the creative industry.
BooK noW
Join us in store for a FREE artist chat with designer/artist and HUDDLE alumni - Lisa Gorman! Last year Lisa alluded to her next life chapter and it's finally here.
For the month of May, Lisa is exhibiting her incredible perspex artworks with us at The Sonic! Listen to Lisa as she explores her inspiration and the process of creating this new series.
Saturday 6th May 2pm - 3pm The Sonic, 33-35 Sale Street free evenT
MeeT The MenTors
KaTe, hayley + alex - Kip & Co
Kate Heppell, Hayley Pannekoecke and Alex McCabe founded homewares and lifestyle label Kip & Co in 2012. Today, Kip & Co is an international brand creating products such as bedding, dinnerware, sleepwear and apparel.
Amy and Melany are the founders of Wedshed (an online marketplace connecting engaged couples with incredible vendors) and Gravy (an online gift registry for weddings, baby showers and beyond).
@TheDigiTalpiCniC
Cherie is the founder of The Digital Picnic - a company that specialises in social media and content creation. Cherie is known for her hands on leadership approach and brings a wealth of knowledge to the table!
@ThegraCeTales | @versifylifesTyle
Georgie Abay is an author, former VOGUE editor and podcaster who founded media site The Grace Tales and fashion label Versify.
@KipanDCo
Cherie Clonan
georgie aBay
aMy parfeTT anD Melany MCBriDe @WeDsheD anD @give WiThgravy
MeeT The MenTors
Bonnie hinDMarsh - Three BirDs renovaTions
@Bonnie_hinDMarsh_TB
Bonnie Hindmarsh is one of the co-founders behind Three Birds Renovations. When she isn't transforming homes, Bonnie also owns and runs boutique accommodation Le Visiteur and a successful cafe, Tuckshop.
oDeTTe Barry - oDeTTe & Co pr
@oDeTTeanDCo
Odette Barry is a publicist and PR mentor who is passionate about training small businesses to embrace their own public relations.
suZanne hoyne - @suZannehoyne
Suzanne is a business coach who is passionate about helping product based entrepeneurs. Suzanne has been the CFO for Adidas, Countryroad and Holeproof and has bought and sold multiple businesses including her most recent sale, Sol Bread.
Tanya-lee holMes - @iMperfeCTlyperfeCTsugarCooKies
Tanya-Lee is a life coach, disability advocate and owner of Imperfectly Perfect Sugar Cookies. Aside from being an award winning business owner, Tanya-Lee focuses on promoting inclusion in the workplace.
BooK your aCC oMMoDaTion
Byng sTreeT BouTiQue hoTel
QuesT hoTels
The oriana
De russie BouTiQue hoTel
The MeCure
The Caleula MoTor loDge
The reMingTon
Turners MoTel
suMMer easT aparTMenTs
BooK your aCC oMMoDaTion
For a comfortable, modern stay in the heart of Orange, look no further than Quest Orange!
BooK here
For a luxury, boutique experience - you can't top Byng Street Boutique Hotel
BooK here
Wanting Help With Something Special?
Bringing the girls with you to The Huddle? The Huddle and BNB Made Easy have teamed up to make sure you'll have room for the whole gang. Visit bnbmadeeasy.com.au and use coupon code HUDDLEUP to receive a 10% discount of all their homes and a free bottle of Local Mortimers Wines' Rosé upon arrival!
Call the local BNB Made Easy reservations team on 02 5325 8561 and they will be more than happy to help out in anyway – just remember to let them know you're going to The Huddle! Their beautiful homes won't last long. First in, best dressed. BOOK CONFIDENTLY – STAY COMFORTABLY BooK your aCC oMMoDaTion
Things To Do - shopping
juMBleD aT The soniC
haWKes general sTore
The WhiTe plaCe
Mary & Tex
Chaos anD KarMa
eCleCTiC essenTial ingreDienT uMi & Bo
CinT BouTiQue
Things To Do - C offee shops
grounDsTone gaTher aT The soniC ever Coffee roasTers anyThing groWs oMar Cafe faCTory espresso niMroD's Cafe Bill's Beans The sugarMill raCine Cafe laTTe BirDie MaD haTTer Byng sTreeT Cafe CreMa on lorDs open sun open sun open sun open sun open sun open sun open sun open sun open sun open sun
grounDsTone
Things To Do - Dine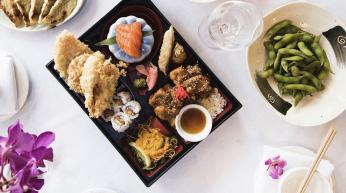 Byng sTreeT Cafe
prinThie
CharreD
Mr liMs
sWeeT sour salT
hey rosey
Mr sushi King
pellegrini's iTalian
The peaCoCK rooM aT The oriana
BirDie
parKvie W hoTel
The union BanK
raKu
gaTher aT The soniC
Things To Do - Wineries
prinThie
roWlee
see saW
heifer sTaTion
MayfielD vineyarD
angullong
riKarD
ross hill
hoosegg
sWinging BriDge
nashDale lane
Chalou
philip shaW
MorTiMer's Wines
TaMBurlaine
The huDDle is MaDe possiBle WiTh ThanKs To