15x15 cm - 6"x6"
SIGNS è una collezione realizzata in Bicottura caratterizzata da una superficie tridimensionale, sulla quale sono presenti piccoli solchi che scolpiscono la materia, dando ritmo al rivestimento. La collezione è composta da un unico formato 15x15 cm - 6"x6", in colori moderni e profondi, che evidenziano i dettagli scolpiti sulla superficie craquelé, laccata, silk, cerata o madreperla.
SIGNS is a double-fired tile collection characterized by a three-dimensional surface with small grooves that sculpt the ceramic material, giving rhythm to your coating. The collection consists of a single size 15x15 cm - 6 "x6" in warm and deep colours that highlight the sculpted details on its crackle, silk, polished or waxed surface.
SIGNS est une collection à double cuisson, caractérisée par une surface tridimensionnelle, sur laquelle se trouvent de petites rainures qui sculptent la matière, rythmant le revêtement. La collection est composée d'un seul format 15x15 cm - 6''x6'', déclinée en plusieurs couleurs chaudes et profondes, qui mettent en valeur les détails gravés sur la surface craquelée, brillante, silk, cirée ou nacrée.
SIGNS ist eine doppelt gebrannte Kollektion, die sich durch eine dreidimensionale Oberfläche auszeichnet, auf der sich kleine Rillen befinden, die das Material formen und der Beschichtung Rhythmus verleihen. Die Kollektion besteht aus einem einzigen Format 15x15 cm - 6 "x6" in warmen und tiefen Farben, die die Details hervorheben, die auf der Oberfläche mit Krakelee, Lack, Silk, Wachs oder Perlmutt geschnitzt sind.
SIGNS es una colección en bicocción que se caracteriza por una superficie tridimensional, sobre la que existen pequeñas ranuras que esculpen la materia, dando ritmo al revestimiento. La colección está compuesta por un único formato 15x15 cm - 6"x6" en colores cálidos y profundos, que resaltan los detalles tallados en la superficie craquelada, lacada, silk, encerada o nacarada.
15x15 cm - 6"x6"
COTTO
cerato
PALETTE DI COLORI COLOURS PALETTE
Vedi la lista completa degli articoli da pag. 31 a pag. 34
See the complete item list from page 31 to page 34
BIANCO FRESCO
laccato
BIANCO madreperla BLUE REALE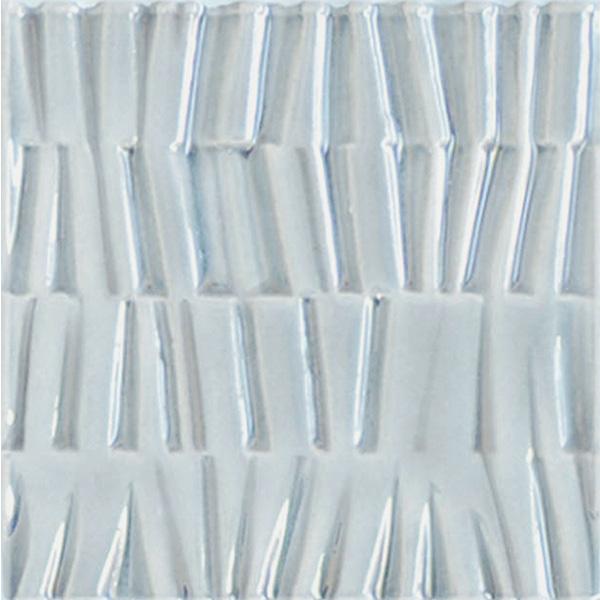 OCEANO LIMPIDO madreperla
craquelé
NUVOLA INTENSO
RIO LIMPIDO craquelé GRAY SYONE craquelé
craquelé
laccato NERO laccato BLUE REALE craquelé
laccato
silk IVORY
SABBIA silk
BIANCO FRESCO
RIO VELATO craquelé OCEANO VELATO craquelé TORTORA craquelé ABISSO VELATO silk NERO
VERDE OLIVA craquelé
LAGO INTENSO craquelé AMBRA craquelé GIALLO SENAPE
craquelé
3
La collezione è arricchita da due colori preziosi denominati "Irisé ". La superficie Irisé è prodotta da uno smalto madreperlato applicato in 3° cottura che conferisce cangianza, metamerismo e riflessione alla texture che riveste, donando particolari e unici effetti cromatici. Lo smalto Irisé racchiude in sè tutti i colori dell'arcobaleno che si esaltano rifrangendo la luce.
The collection is enriched by two precious colours called "Irisé ". The Irisé surface is given by a mother of pearl glaze applied in 3rd firing which gives iridescence, metamerism and reflection to the texture it covers, giving particular and unique chromatic effects. The Irisé glaze embodies all the colours of the rainbow that are enhanced by refracting the light.
Diese Kollektion wird durch zwei wertvolle Farben namens "Irisé" bereichert. Die Irisé-Oberfläche ist eine PerlmuttGlasur, die im 3. Brand aufgetragen wird und der Textur, die sie bedeckt, Schillern, Metamerie und Brillanz verleiht und besondere und einzigartige chromatische Effekte verleiht. Irisé-Glasur enthält alle Farben des Regenbogens, die durch Lichtbrechung verstärkt werden.
La colección se enriquece con dos colores preciosos llamados "Irisé". La superficie Irisé es un esmalte de nácar aplicado en la tercera cocción, que confiere iridiscencia, metamerismo y reflejo a la textura que recubre, otorgando efectos cromáticos particulares y únicos. El esmalte Irisé contiene todos los colores del arcoíris, que se realzan al refractar la luz.
La collection s'enrichit de deux couleurs précieuses appelées "Irisés". La surface irisée est caractérisée par un émail nacre que l'on applique en 3ème cuisson et qui donne irisation, métamérisme et brillance à la texture qu'il recouvre, donnant des effets chromatiques inédites et uniques. L'émail irisé contient toutes les couleurs de l'arc-en-ciel qui sont rehaussées par la réfraction de la lumière.
15x15 cm - 6"x6"
5 SG01
Rivestimento / Wall: SI100 Ambra craquelé 15x15 cm - 6"x6"
6
Rivestimento / Wall: SI160 Sabbia laccato 15x15 cm - 6"x6" SG05_macro
7
SG05
Rivestimento / Wall: SI160 Sabbia laccato 15x15 cm - 6"x6"
Rivestimento / Wall: SI160 Sabbia laccato 15x15 cm - 6"x6"
SG13
8 SG29
Rivestimento / Wall: E685 plain Bone laccato 15x15 cm - 6"x6", SI420 Ivory silk 15x15 cm - 6"x6", SI425 Quartino Ivory silk 1x15 cm - 0,4"x6"
9
SG09 Rivestimento / Wall: SI200 Blue Reale laccato 15x15 cm - 6"x6", SI205 Quartino Blue Reale laccato 1x15 cm - 0,4"x6"
SG09_macro
10
Rivestimento / Wall: SI120 Cotto cerato 15x15 cm - 6"x6"
SG04_macro
SG04
11
SG23
Rivestimento / Wall: SI120 Cotto cerato 15x15 cm - 6"x6"
12
Rivestimento / Wall: N7805 Base Bianco laccato 12x15 cm - 4,8"x6", E680 plain Bianco laccato 15x15 cm - 6"x6", SI480 Bianco Fresco laccato 15x15 cm - 6"x6", SI485 Quartino Bianco Fresco laccato 1x15 cm - 0,4"x6"
SG10
13
SG07 Rivestimento / Wall: SI480 Bianco Fresco laccato 15x15 cm - 6"x6"
SG07_macro
14
SG18
Rivestimento / Wall: SI280 Oceano Velato craquelé 15x15 cm - 6"x6"
15
SG06
Rivestimento / Wall: SI100 Ambra craquelé 15x15 cm - 6"x6"
16
SG02
Rivestimento / Wall: SI140 Gray Stone craquelé 15x15 cm - 6"x6"
SG02_macro
17
SG19 Rivestimento / Wall: SI260 Nuvola Intenso craquelé 15x15 cm - 6"x6"
SG15 Rivestimento / Wall: SI440 Oceano Limpido craquelé 15x15 cm - 6"x6"
18
Rivestimento / Wall: SI320 Abisso Velato craquelé 15x15 cm - 6"x6"
SG17
SG17_macro
19 SG28
Rivestimento / Wall: SI240 Verde Oliva craquelé 15x15 cm - 6"x6", E680 plain Bianco laccato 15x15 cm - 6"x6"
20
SG14
Rivestimento / Wall: SI460 Rio Limpido craquelé 15x15 cm - 6"x6"
SG24 Rivestimento / Wall: SI300 Rio Velato craquelé 15x15 cm - 6"x6"
21
SG20
Rivestimento / Wall: SI420 Ivory silk 15x15 cm - 6"x6"
22
Rivestimento / Wall: SI400 Bianco Fresco silk 15x15 cm - 6"x6"
SG21_macro
SG21
23
SG16
Rivestimento / Wall: SI480 Bianco Fresco laccato 15x15 cm - 6"x6"
24
SG22 Rivestimento / Wall: SI380 Nero silk 15x15 cm - 6"x6"
SG22_macro
25
SG25
Rivestimento / Wall: SI360 Nero laccato 15x15 cm - 6"x6", SI410 plain Bianco Fresco silk 15x15 cm - 6"x6"
26 SG26
Rivestimento / Wall: SI360 Nero laccato 15x15 cm - 6"x6", E680 plain Bianco laccato 15x15 cm - 6"x6"
27
Rivestimento / Wall: SI182 Bianco madreperla 15x15 cm - 6"x6"
SG11_macro
SG11
28
SG12
Rivestimento / Wall: SI202 Blue Reale madreperla 15x15 cm - 6"x6"
SG12_macro
29
SG08
Rivestimento / Wall: SI200 Blue Reale laccato 15x15 cm - 6"x6", SI205 Quartino Blue Reale laccato 1x15 cm - 0,4"x6". Pavimento / Floor: Parquet by Tavar con inserito SIGNS in ceramica
SINERGIE - Collezione STICK
SYNERGIES - STICK Collection
30
SG27 Rivestimento / Wall:Signs SI500 Lago Intenso craquelé e SI220 Giallo Senape craquelé 15x15 cm - 6"x6", Stick W1060 Lago Intenso craquelé 20x120 cm - 8"x48"
FINITURE FINISHING
1 FORMATO 3D SIZE
1 FORMATO plain SIZE
PEZZI SPECIALI SPECIAL PIECES
SI320 ABISSO VELATO craquelé 15x15 cm - 6"x6"
SI325 quartino ABISSO VELATO craquelé 1x15 cm - 0,4"x6"
SI100 AMBRA craquelé 15x15 cm - 6"x6"
SI105 quartino AMBRA craquelé 1x15 cm - 0,4"x6"
SI480 BIANCO FRESCO laccato 15x15 cm - 6"x6"
SI485 quartino BIANCO FRESCO laccato 1x15 cm - 0,4"x6"
SI400 BIANCO FRESCO silk 15x15 cm - 6"x6"
SI405 quartino BIANCO FRESCO silk 1x15 cm - 0,4"x6"
SI200
BLUE REALE laccato 15x15 cm - 6"x6"
SI205 quartino BLUE REALE laccato 1x15 cm - 0,4"x6"
SI120
COTTO cerato 15x15 cm - 6"x6"
N9032 quartino COTTO cerato 1x15 cm - 0,4"x6"
31
15 cm - 6" 15 cm - 6" 1 cm - 0,4"
15 cm - 6"
15 cm - 6" 15 cm - 6"
SI220
GIALLO SENAPE craquelé 15x15 cm - 6"x6"
SI225 quartino
GIALLO SENAPE craquelé 1x15 cm - 0,4"x6"
SI140
GRAY STONE craquelé 15x15 cm - 6"x6"
SI145 quartino
GRAY STONE craquelé 1x15 cm - 0,4"x6"
SI420 IVORY silk 15x15 cm - 6"x6"
SI425 quartino IVORY silk 1x15 cm - 0,4"x6"
SI500 LAGO INTENSO craquelé 15x15 cm - 6"x6"
SI505 quartino
LAGO INTENSO craquelé 1x15 cm - 0,4"x6"
SI360 NERO laccato 15x15 cm - 6"x6"
EL96 quartino NERO laccato 1x15 cm - 0,4"x6"
SI380 NERO silk 15x15 cm - 6"x6"
SI385 quartino NERO silk 1x15 cm - 0,4"x6"
SI260
NUVOLA INTENSO craquelé 15x15 cm - 6"x6"
SI265 quartino
NUVOLA INTENSO craquelé 1x15 cm - 0,4"x6"
SI440
OCEANO LIMPIDO craquelé 15x15 cm - 6"x6"
SI445 quartino
OCEANO LIMPIDO craquelé 1x15 cm - 0,4"x6"
SI280
OCEANO VELATO craquelé 15x15 cm - 6"x6"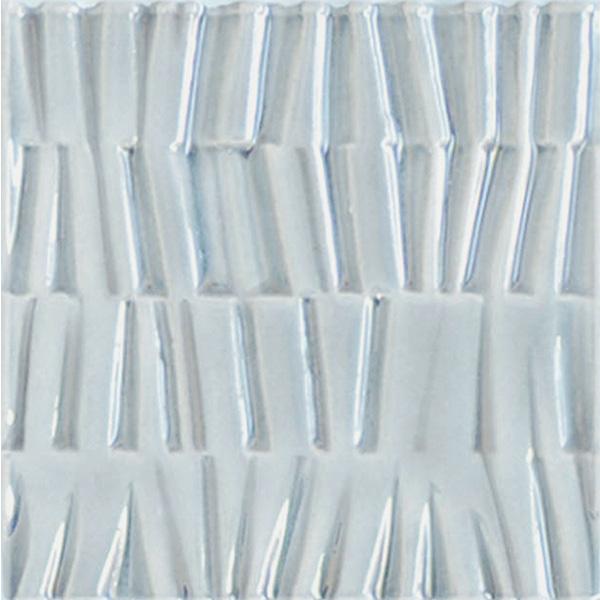 SI285 quartino
OCEANO VELATO craquelé 1x15 cm - 0,4"x6"
32
SI460 RIO LIMPIDO craquelé 15x15 cm - 6"x6"
SI465 quartino RIO LIMPIDO craquelé 1x15 cm - 0,4"x6"
SI300 RIO VELATO craquelé 15x15 cm - 6"x6"
SI305 quartino RIO VELATO craquelé 1x15 cm - 0,4"x6"
SI160 SABBIA laccato 15x15 cm - 6"x6"
SI165 quartino SABBIA laccato 1x15 cm - 0,4"x6"
SI340 TORTORA craquelé 15x15 cm - 6"x6"
SI345 quartino TORTORA craquelé 1x15 cm - 0,4"x6"
SI240 VERDE OLIVA craquelé 15x15 cm - 6"x6"
SI245 quartino VERDE OLIVA craquelé 1x15 cm - 0,4"x6"
SI182 BIANCO madreperla 15x15 cm - 6"x6"
SI186 quartino BIANCO madreperla 1x15 cm - 0,4"x6"
SI202 BLUE REALE madreperla 15x15 cm - 6"x6"
SI206 quartino BLUE REALE madreperla 1x15 cm - 0,4"x6"
33