A UNIQUELY EXPERIENTIAL LIFESTYLE 65 PRIVATE RESIDENCES
From
the $6 millions ORAL REPRESENTATIONS CANNOT BE RELIED UPON AS CORRECTLY STATING REPRESENTATIONS OF THE DEVELOPER. FOR CORRECT REPRESENTATIONS, MAKE REFERENCE TO THE DOCUMENTS REQUIRED BY SECTION 718.503, FLORIDA STATUTES, TO BE FURNISHED BY A DEVELOPER TO A BUYER OR LESSEE. NOW ACCEPTING CONTRACTS • RESIDENCESLIDOKEY.COM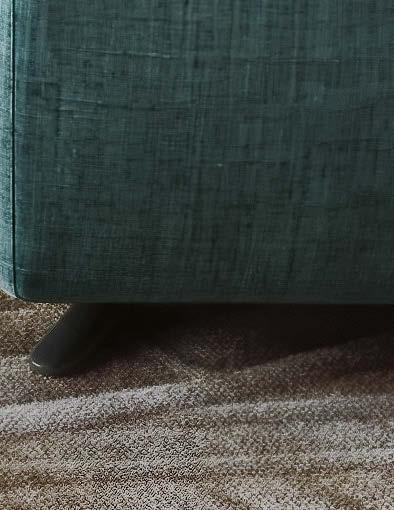 This project has been filed in the state of Florida and no other state. This is not an o er to sell or solicitation of o ers to buy the condominium units in states where such o er or solicitation cannot be made. Equal Housing Opportunity. Rosewood Residences Lido Key is owned and being developed, o ered and sold by WSR—Lido Beach, LLC ("Developer"). The project is not owned, developed or sold by Rosewood Hotels and Resorts, L.L.C. or any of its a liates ("Rosewood"). De veloper uses the Rosewood marks pursuant to a license agreement with Rosewood, which may be terminated under certain conditions. Rosewood does not assume any responsibility or liability in connection with the condominium. Copyright 2022 © All Rights Reserved SALES GALLERY • 941-888-3131 • 540 JOHN RINGLING BLVD
EXPERIENCE THE UNRIVALED
You find yourself perpetually drawn to the land of treasures that is Greece. Whether it's Santorini's colorful cliffs or monuments of the Acropolis, there's always another stretch of coast, ancient city, exquisite cuisine or superb winery that beckons.
Sailing aboard The World's Most Luxurious Fleet™, you indulge in custom enhancements that make each voyage uniquely your own, with every luxury included and an incomparable crew dedicated to ensuring your cruise is An Unrivaled Experience®.
CELEBRATE THE GIFT OF TRAVEL
Enjoy a FREE Land Program* on select sailings to Europe in 2023 Availability is limited. Book by January 6, 2023.
START YOUR JOURNEY AT RSSC.COM CALL 833.403.2389 OR CONTACT YOUR TRAVEL ADVISOR
™ To learn more about the latest offers, visit RSSC.com/specials or scan the QR code *For applicable sailings and full Terms and Conditions, please visit RSSC.com/Gift-of-Travel
EVER Y INCLUDED L UX U R Y
MEETS LEGENDARY WHERE SANCTUARY
Live your legacy at Old Lighthouse Golf & Ocean Club Cabo San Lucas, Mexico
A place of unrivaled majesty, this secluded sanctuary is enlivened by Cabo's culture and spirit of adventure. Only a mile from the heart of Cabo, this singular opportunity invites and inspires you to live your legacy. On land long held by one of Mexico's most prominent families, dreams come to fruition and legendary tales of a life well-lived begin to unfold. Perched upon dramatic dunes, flanked by miles of pristine beaches, and featuring Jack Nicklaus Signature golf, the last of the best of Cabo awaits.
Spectacular Ocean and Golf-view Homes and Homesites are Now Available, Starting at $2,750,000
1-888-242-3609 | www.JetOLC.com Obtain a property report or its equivalent as required by Federal or State Law and read it before signing anything. No Federal or State Agency has judged the merits or value, if any, of the property. This is not an offer or solicitation in CT, NJ or NY or in any state in which the legal requirements for such offering have not been met. Warning: The CA Dept. of Real Estate has not inspected, examined, or qualified this offering. Fees, memberships and restrictions may apply for certain amenities. Details available. Price and availability subject to change. ©October 2022. Old Lighthouse Golf & Ocean Club. All rights reserved.
GOLF CLUBHOUSE BEACH CLUB SPA POOLS DINING OUTFITTERS HOMES HOMESITES
14 | JetsetMag.com
Issue 4 2022 | 15
at Jetset and in the larger affluent lifestyle space, we collectively revel in witnessing the rise of next-level refinement. We raise a glass to those who innovate rather than sliding backward or resting on laurels. We dedicate this issue to the bold creatives who sidestep the status quo. From our cover profile of real estate impresario Grant Cardone to the new sophisticated collaboration between Richard Mille and Ferrari, it is an incredible era in luxury—smashing milestones and setting a new standard for ultra-exclusivity. We shine the spotlight on inspiring leaders that I hope will give rise to robust conversation.
We are honored to share the compelling origin story behind visionary entrepreneur and social media giant Grant Cardone, one of the most successful real estate moguls of his generation. Cardone has been consistently raising the bar by inspiring followers to join him on his journey and unconventional approach to building wealth. David Haraldsen's fascinating cover feature explores the jetsetting businessman, tracing how he built his fortune and became one of the internet's most recognized names.
On the aviation front, the industry is being shaken up once again with a new and improved form of supersonic technology. We take a look at the aircraft manufacturing company Boom Supersonic as it revives the dreams of the iconic Concorde with their ingenious aircraft Overture. We're also proud to publish a feature on luxury hospitality taking to the high seas, presenting four extraordinary choices for your next yachting adventure. The new Ritz-Carlton Yacht Collection is certainly worth brushing up on.
Our jewelry feature this issue focuses on Louis Vuitton going full steam on ultra-luxe accessories. Just after the French luxury house debuted a specialized diamond cut in the shape of its iconic monogram star—a instant hit for the house, it unveils bold new designs in the Empreinte fine jewelry collection.
In travel, we lift off to Antarctica. A luxurious way to visit the White Continent is now here with the opening of Echo, the newest camp by White Desert, a power player in the polar travel arena and the only luxury hospitality company to fly business jets to Antarctica.
I remain exceedingly proud of what the Jetset team has created on the pages that follow. I task our team with bringing readers fresh thinking in every issue. Momentum surges as we put the pages together, igniting excitement in the concept to design process. With great gravitas, we give every spread deepening care and attention. Now it's over to you. Let us know what resonates with you most, and what you'd like to see more of in forthcoming issues.
Sincerely,
Darrin Austin
CEO/Publisher, Jetset Magazine
CORPORATE
CEO/PUBLISHER CFO
Executive Vice President Creative Director Editor-in-Chief VP of Business Development Executive Assistant/Office Manager Executive Administrator
DARRIN AUSTIN PATRICIA JOHNSON PAUL BARDEN TOBY THOMPSON
TAMI AUSTIN GREG FAHLMAN
THERESA JONES CHRISTINA MORENO
MARKETING
National Account Executives
JASON BELLINGHAM
TONIE ELLIS
ROSS FENTON
MIRABELLE FERNANDEZ GLEN FRANCOIS
STELLA KITCHNER-LANDERS SI SI PENALOZA ERIC PETERSEN DAN SHARPE MICHAEL SKJAERRIS
JIM TOLLESON MICHAEL VERIS SCOTT WICK DAVID WILLIAMS
EXECUTIVE EDITORS
COLIN COWIE DR. JOHN DEMARTINI DAYMOND JOHN ROBERT KIYOSAKI BARRY LABOV KEN McELROY LOU RAIOLA
EDITORS
Automotive Editor Luxury Custom Content Editor Copy Editor/Writer
Contributing Writers
DAVID HARALDSEN SI SI PENALOZA KAREN BROST SOPHIA CARLISLE KYLE GOLDMAN DENNIS KNOTS ALAN LOBOCK JULIE OSTEN ANNE-MARIE PRITCHETT ADISYN RICHARDS FADI SITTO STEVE THOMPSON
DIGITAL VP of Digital Marketing Web Content Manager
DAVID HARALDSEN MICHAEL SKJAERRIS
Editorial Inquiries: editor@jetsetmag.com
Advertising Inquiries: sales@jetsetmag.com
Jetset Magazine Corporate Office 15220 N. 75th Street . Scottsdale, Arizona 85260 Toll Free: 877.538.5738 Phone: 480.991.8986 Fax: 877.538.5738
JetsetMag.com
Member of
Jetset Magazine is printed on 10% recycled (post-consumer waste) paper using only soy based inks. Our printer meets or exceeds all Federal Resource Conservation Act (RCRA) Standards and is a certified member of the Forest Stewardship Council.
Advertising rates furnished upon request. SEND ALL ADVERTSING INFORMATION AND MATERIALS TO 15220 N. 75th St. - Scottsdale, AZ 85260. DIRECT ALL SUBSCRIPTION INQUIRES TO 480-991-8986. All advertising is subject to approval before acceptance. Jetset Magazine LLC. reserves the right to refuse any ad for any reason whatsoever. Only actual publication of an advertisement constitutes acceptance thereof, but does not constitute any agreement for continued publication in any form. California law applies to and controls all materials contained herein. ORDERING FROM ADVERTISERS: Advertisers warrant and represent that the descriptions of the products or ser vices advertised are true in all respects. Jetset Magazine LLC. assumes no responsibility for claims made by advertis ers. Jetset Magazine LLC, its officers, directors, employees, and agents make no recommendations as the purchase or sale any product, service, or other item. All views expressed in all articles are those of the authors and not necessarily those of Jetset Magazine LLC. All letters and their contents sent to Jetset Magazine LLC become the sole property of Jetset Magazine LLC and may be used and published in any manner whatsoever without limit and without obligation and liability to the author thereof. Canada Post International Publications Mail (Canadian distribution) Sales Agreement No. 0560502. Copyright 2014 by Jetset Magazine LLC. All rights reserved. Reproduction in whole or in part or storage in any data retrieval system or any transmission by and means there from without written permission is prohibited.
16 | JetsetMag.com
What's New
TRENDING HOTELS
Raffles Doha Fairmont Doha
Two new luxury hotels are making their debut on the coast of Qatar, both housed within the iconic Katara Towers. This stunning, crescent-shaped structure is a distinctive architectural interpretation of two intertwined scimitar swords, the national emblem of Qatar. Raffles Doha is an opulent, 132-suite property inspired by the grandeur of palaces and delivers breathtaking views of the Gulf and the Doha skyline. Each suite includes a balcony, personalized butler services and bespoke amenities. Specially curated wellness experiences are also offered. The Fairmont Doha contains 270 rooms, 92 suites (four of them themed) and one presidential suite, all inspired by the interiors of mega yachts. State-of-the-art fitness offerings enhanced by the Fairmont Spa as well as atmospheric and theatrical food journeys await guests.
18 | JetsetMag.com Takeoff //
Rafflesdoha.com Fairmont.com/doha
TRENDING ACCESSORY
Longines Sunglasses
Longines has created a collection of optical and sun eyewear for men and women. Developed in accordance with the strictest quality criteria and careful attention to detail, this new range captures the brand's aesthetic and technical knowhow to offer performance-oriented and elegant products, in line with its timepieces. Longines.com
TRENDING ACCESSORY
Boarini Milanesi Handbag
Italian designer Boarini Milanesi has created a USD $7 million dollar handbag—the most expensive in the world—as an urgent call to protect our oceans from the ever-increasing threat of plastic waste. Made of semi-lustrous alligator in an aquatic hue, the Parva Mea model bag is embellished with gemstones, ten white-gold butterflies, and blue sapphires that mirror the ocean's depths. Boarini-milanesi.com
TRENDING DESIGN
PXG GEN4 Golf Clubs
The all-new PXG GEN4 Golf Clubs are the product of years of research and testing, combining specialized materials never before used in golf to produce incredible sound and feel, unbelievable forgiveness, explosive distance, and drop-dead sexy looks. The company's flagship clubs include drivers, fairways, hybrids, and irons—each optimized to suit your swing and skyrocket your performance. PXG.com
TRENDING COLLECTION:
Tumi x Mclaren Collaboration
If you're a fan of fast cars and modern luggage, you'll be thrilled to learn that Tumi has just collaborated with McLaren on a new collection that includes suitcases, backpacks, duffels, and more. The new capsule combines cutting-edge technology, innovation and design excellence from two worlds, to deliver luggage, bags, and accessories with race-car resilience.
Tumi.com
Issue 4 2022 | 19
TRENDING HOLIDAY GIFT
Handlebend, Handmade Copper Mugs
Described as "not your average mug," Handlebend Copper Mugs are meticulously handcrafted from their namesake metal. The idea for them was born when the company's co-founders, Matt Davis and Michael Stepp, placed an online order for Moscow mule mugs, only to be disappointed to find they were made of stainless steel, wrapped with a faux copper coating. So they returned them and set out to make high-quality copper mugs themselves. Today, their collection includes mugs (with hand-bent handles) in a choice of shiny or distressed surfaces, as well as cocktail glasses, whiskey glasses, shot glasses and copper straws. Handlebend.com
TRENDING TIMEPIECE Greubel Forsey's GMT Balancier Convexe
With this new, limited edition GMT calibre, Greubel Forsey is reimagining the watchmaking universe. This innovative timepiece majestically showcases a globe representing the Earth that moves in a constant 24-hour rotation, just as our planet does in real life. The amphitheater in which it is set is bordered by three rings which indicate the hours and minutes in local time as well as universal time.
An off-center display at 10 o'clock tracks a second time zone. Two additional rings are engraved with words that are meaningful to the Atelier. The case of this technical masterpiece is crafted in titanium. Greubelforsey.com
TRENDING SPIRITS
The Macallan M Collection
The Macallan M Collection celebrates each of the distiller's Six Pillars which serve as the foundations that enable Macallan to produce exceptional spirits. The 2022 collection is comprised of three releases, each presented in handcrafted Lalique crystal decanters. Macallan M, matured in a small number of hand-selected casks, is the embodiment of natural color and the finest, 100 percent natural ingredients. M Black balances classic Macallan with an unexpected peated note, resulting in a complex single malt. M Copper is an ode to the company's curiously small spirit stills that play an integral role in how the spirits are crafted. Themacallan.com
20 | JetsetMag.com
his is something all world travelers recognize: the beauty, the risk, the connection and the overall adventure that traveling encompasses. What if we implied that the nature of airline travel altogether is in position for a revolutionary change? Well, it is, with the once-praised concept of supersonic aviation.
WHAT IS SUPERSONIC AVIATION?
Supersonic travel succeeds in challenging the laws of physics. Vehicles that move at supersonic speeds are capable of traveling faster than the speed of sound. And sound travels rapidly—over 768 miles per hour, or in technical terms, at Mach 1 speed.
Have you ever heard of a sonic boom? It's that loud, thunder-like "POP" when an aircraft traveling at supersonic speeds slices through the air. When an aircraft pushes through the layers of oxygen at supersonic speed, the air particles are separated and reunited so quickly that the force forms a shock wave. Similar to the front of a boat severing the waves before it with force, whereas the waves begin to travel outward with a ripple effect then clap together behind the boat, the same process happens in the occurrence up above. When the pressure of the shock wave releases, a loud, window-rattling sonic boom can be heard for several miles.
Supersonic travel also defies the concept of time. Beginning in 1969, the highly-acclaimed "Concorde" supersonic jet astonished millions of travelers as it flew passengers across the pond from London to New York in less than 3.5 hours. The groundbreaking new Concorde was capable of flying twice as fast as the speed of sound. As you can imagine, the ability to fly an aircraft faster
Altitude // Aviation
Issue 4 2022 | 23
than time zones can catch up with you was an almost unbelievable feat. The unprecedented technology would take long distance airline travel from an often-daunting experience to a revolutionary revival instantly, as the ability to land an aircraft prior to the original departure time was where the future met the moment, quite literally.
Although this life-changing innovation shocked the aviation industry and the world of travelers as a whole, there were still compo nents to this new luxury technology that need ed improvement. The Concorde executed its last flight in 2003, thanks to a series of issues such as severely-violated noise regulations, ris ing operation costs, decreasing ticket sales and a fatal plane crash back in the year 2000. While the aircraft once stood as the symbol of speed and luxury, the Concorde would ultimately go on to meet its destiny of expiration.
BOOM LAUNCHES THE OVERTURE
Now, nearly two decades later, the aviation industry is being shaken up once again with a new and improved form of supersonic tech nology. The aircraft manufacturing company Boom Supersonic is reviving the hopes and dreams of the popular supersonic Concorde with their ingenious aircraft Overture. They
recently revealed their stellar design for the anticipated aircraft, and in the next few years, Boom plans to continue perfecting the process with plans to conduct their first production launch in 2024. The company's goal is to have their first passenger flight in 2026.
This is all very exciting. However, multi tudes of travelers have their own qualms with
declared, "we had to really take the time to learn, to iterate, to walk our walk," offering further evidence that the company is taking this venture very seriously.
There are a few features about this aircraft that leave jetsetters in a silent awe of hope for what's to come for the industry. First, the Overture supersonic jet can travel at a speed of Mach 1.7, significantly faster than the speed of sound. However, the once-violated noise regulations have been resolved with help from the aircraft's large gull wings which minimize the supersonic noise effect while maximizing fuel consumption. Further technical features have been prioritized in this design, as well, such as a modified delta planform to ensure safety and efficiency, and a sleek stabilizing tail to deliver improved balance and performance. The aircraft will have a range of 4,250 nautical miles and capacity for 65 to 80 passengers.
supersonic flight after what went down in history almost 20 years ago, no pun intended. Travelers need their worries put to rest in order to trust supersonic travel once again. Fortunately, Boom has been developing this design for several years. Kathy Savitt, President and Chief Business Officer at Boom Supersonic,
Aside from the impressive technical features this aircraft possesses, the team has also taken extra steps to make this design safe and sustainable. Boom's 2021 Environmental Sustainability Report includes details of their "holistic approach to environmental well-being and commitment to a scalable & sustainable future for travel." This is being accomplished in part by using carbon composite materials and only 100% SAF (Sustainable Aviation Fuel).
24 | JetsetMag.com
Travel is a net good for humanity. It connects us, drives economic growth, and fosters global exchange.
- Kathy Savitt, President of Boom Supersonic
HOW DOES THIS IMPACT THE WORLD OF AVIATION?
This innovative new concept could potentially change the aviation industry altogether. Following the global pandemic, individuals are craving a less-intimidating travel experience, and this might be exactly what the aviation industry needs to increase ticket sales, promote further global exchange and influence worldwide economic growth. With less time spent on the plane, travelers can spend more time enjoy ing their destination. If the goal of supersonic aviation is to forever change people's travel experience as a whole, Boom's technology allows for international travel to go from an often-agonizing process to an invigorating flying experience and rapid arrival, giving passengers an opportunity to focus on the overall good of their venture. "Ultimately, we would love to drive a paradigm change, where supersonic becomes really the way that people want to fly," Savitt says.
More than 600 worldwide routes have already been planned for the manufacturer's supersonic aircrafts, and it is only a matter of time until the revolutionary design finds its place among the private aviation sector, as well. Boom says they have already received 70 orders from distinguished commercial providers such as United, American and Japan Airlines to purchase the brand's supersonic jets. Notable organi zations such as Collins Aerospace, United States Air Force, Rolls Royce, American Express, and many others are also inquiring about partner
ships with the cutting-edge aircraft. The expectation from these large partnerships is to have supersonic flight become people's first choice of travel within the next 10-15 years. However, many fail to recognize that the rapid rate at which private aviation is growing post-pandemic, is only further fueling the need for supersonic travel. According to Argus Traqpak, the past few years have been a period of unprecedented growth for the private aviation industry, with flight activity in 2022 expected to be 15-20 percent greater than during the pre-COVID year of 2019. Private jet charter company Flexjet states, "through the first seven months of 2022, Flexjet's flight activity was up 30 percent over 2021, which was its busiest year on record." Private flights for both personal and executive travel have increased significantly since the end of the pandemic. A recent survey on private jet card comparisons discovered that 53 percent of people who started flying privately dur ing the pandemic plan to continue using private air travel regularly. Furthermore, Airbus Corporate Jets noted that there were just over two million business aircraft departures in the U.S. during the first six months of 2022, which was roughly 15 percent higher than the same period in 2019, prior to the pandemic.
This shows that it is likely only a matter of time until the world of supersonic travel and the private aviation industry become one. Perhaps this is only the beginning of where revolution meets reality, once again. Boomsupersonic.com
26 | JetsetMag.com
Sustainable, attainable private jet ownership, charter and jet card solutions.
Learn More www.FlyVolato.com
egendary British manufacturer
McLaren Automotive has never backed down from a challenge. From the brand's iconic McLaren F1 supercar to its more modern McLaren Elva and track-centric McLaren Senna, the celebrated automaker has long been globally recognized as a leader in performance engineering. As new manufacturers and well-established marques push the envelope with ground-breaking designs and next-level power, McLaren is meeting the moment for its devout aficionados in search of something truly special.
The sixth and newest member of the McLaren Ultimate Series, recently unveiled at Monterey Car Week, takes its inspiration from a uniquely contemporary concept: a video game. Yes, you read that right. The thrilling
Takeoff // Speed
"The thrilling McLaren Solus GT is the quintessential embodiment of McLaren's Special Operations moniker."
| JetsetMag.com
McLaren Solus GT is fashioned after a virtual concept car featured in the wildly popular video game series Gran Tourismo. It's the quintessential embodiment of McLaren's Special Operations moniker. The digital-only Vision Gran Tourismo concept vehicle has surprisingly become a reality that offers fortunate buyers "as close to the experience and feel of driving a Formula 1 car as you can get."
Loaded with Formula 1 inspired technology, the Solus GT is powered by a neck-snapping 5.2L V10 engine and 7-speed sequential gearbox with straight-cut gears that have been integrated into the bespoke carbon fiber chassis. Also worthy of note, the newest McLaren's engine has individual barrel-driven throttle bodies and uses no belts or chains, instead using gear-driven components to help produce an impressive 830 hp and 479 lb-ft of torque. Capable of revving to more than 10,000 RPMs, the single-seater has been delegated as a track-only vehicle and will be made available only to a select handful of McLaren customers. Each of the 25 ultra-exclusive limited-edition racecars will include a bespoke fitting for the driver, complete with a custom molded seat, FIA-homologated race suit, racing helmet, and HANS device.
Climbing in and out of the eye-catching hypercar is also unique thanks to the vehicle's sliding canopy and central-seating design. Step into the Solus GT and strap in with the six-point harness for the perfect racetrack-ready driving position. You'll find nearly all control buttons and surfaces located directly on the F1-style steering wheel to ensure you can remain focused on the road ahead without any unnecessary distractions.
When it's time to hit the track, the McLaren Solus GT's large front splitter steers air through the vehicle's Venturi tunnels underneath, before exiting out of the massive rear diffuser. Combined with the model's twin-layer rear wing, the Solus GT's aerodynamic design produces a staggering 2,646-lbs of downforce - significantly more than the vehicle's ultralight 2,205 lbs curb weight. Further enhanced by the Formula 1-style carbon monocoque and 3D printed titanium halo structure and roll bar, McLaren estimates the futuristic racer to move from zero to sixty in less than 2.5 seconds and reach a top speed of at least 200mph. Intended to be an "extreme expression of track driving engagement", this is one far-out concept made real. We can only hope we have a chance to see it in action one day.
2022 | 29
Designed to combine the luxury lifestyle of a Ritz-Carlton stay and the effervescent freedom of a yachting vacation, the Ritz-Carlton Yacht Collection offers voyages on three gloriously custom-built yachts. Most itineraries range from seven to ten nights, offering many overnight calls and interesting curated experiences ashore. The line's inaugural voyage is set to sail out of Piraeus, Greece.
Each yacht will feature 149 suites, each with its own private terrace, and accommodate up to 298 guests in a relaxed, elegant atmosphere. As with The Ritz-Carlton on land, each yacht boasts personalized service, elevated dining and luxury amenities. Good news for big families—a high percentage of large suites will be available. You can also try and score one of several loft suites that offer two stories of space for bound less entertaining. If you're traveling with a large group, combine nearby suites to form a bigger, open concept "super stateroom." The yachts are also available for private charter—for the ultimate in executive incentive travel or simply for those without budget restraints.
While RC runs a seriously tight ship, they have designed the voy ages as an unprecedented opportunity for guests to live untethered.
Freedom and flexibility are the key mantras here, allowing for full im mersion into the itinerary's exceptional experiences. Explore Earth's exquisite hideaways in an intimate setting with high levels of care and attention. Stir curiosities that spark new and deepened connections. The inaugural season includes transatlantic cruises from Europe, the Caribbean, North America and more.
On board you'll find amenities that rival any landside hotel or ac commodation: in-suite dining, Michelin star-inspired menus, personal concierge services, Wi-Fi, live entertainment and engaging lectures are but a sampling. A marina-style platform provides guests with easy, breezy access to watersports. When it's time to wind down, a massage at the luxury spa makes for a splendid afternoon.
The transatlantic cruises take place aboard the bespoke Evrima superyacht. With multiple hand-picked ports of entry throughout the transatlantic voyage, enjoy shore excursions that bring full immersion into the culture, cuisine, art and life of cities, villages and small commu nities throughout the world. Unplug and unwind as you traverse time zones, continents and oceans.
Takeoff // Explore
irst the Four Seasons ventured into the private jet space, now it looks like luxury hospitality is taking to the high seas. Here are four extraordinary choices for your next yachting adventure.
Issue 4 2022 | 31
Calilo, located on the Greek island of Ios, offers the perfect cruising ground for yacht lovers yearning to leave the drama of real life completely behind. There is no airport on the island (and most of the gorgeous destination remains undeveloped) so to arrive in style, guests will voyage from Santorini or Athens directly by yacht or speedboat. The property boasts a 30m (90 foot) private dock on Papas Beach for guests arriving by boat, as well as private boats for guests to explore hidden coves, secluded beaches or transfer to nearby islands.
Sail the majestic, natural beauty of the Cyclades by taking out one of Calilo's private boats in Ios and embark on magical excursions to hidden coves and secluded beaches reachable only via water. Fancy a trekking tour of the volcano? You can also opt for a day trip to any of the nearby islands of Santorini—Amorgos to make a pilgrimage to the most beloved monastery, Milos for the majestic beaches, Koufonisia for breezy swimming in the signature turquoise waters, and Mykonos for nightlife.
Traveling with Calilo's fleet, guests visit the resort's own private lounges and access beach estates to enjoy lavish lounging areas fitted with local stone and wood. Bask in the sun while consummate service lays out supreme sunbeds for spending a perfect day on the beach with absolute privacy. Sail against the magical backdrop of Santorini's renowned romantic sunsets and the intriguing shadows of the imposing caldera.
Calilo opened in 2019 as part of the prestige brand owned by Angelos Michalopoulos and Vassiliki Petridou. The hotel has 30 luxurious one-, two- and three-bedroom suites and multiple dining outlets including the new fine-dining restaurant CHES and CALILO, Rocks Pool Restaurant and private beach cabanas. The owners have left 95 percent of the land undeveloped in order to sustain Ios' natural beauty.
32 | JetsetMag.com
Those eager to explore Anguilla by yacht can book their experience through Quintessence Hotel when staying at the property. One of the best ways to see all that the island has to offer is by sailing, with an itinerary that includes exploring spectacular offshore cays or voyaging to neighboring St. Maarten or St. Barths. While at sea, visitors will come across impressive shipwrecks, colorful coral reefs and sunsets that could only be dreamt of. With a superyacht marina currently in development, charter guests can dock at Sandy Ground or the Anguilla International Yacht Club, where transportation to Quintessence or their next destination will be arranged. A new nonstop flight from Miami is the first direct flight from the United States, which makes it easier than ever to visit this tropical paradise.
Consider your every wish and whim granted at Quintessence. Warm service is at the core of every stay—concierge and 24-hour butler services come standard, so you can truly relax and let go. Tucked away as part of Leeward Islands, the island of Anguilla measures 16 miles long and 3 miles wide. Indeed, Anguilla's 33 white sand beaches are renowned as being among the most magnificent in the world. While many check into Quintessence drawn in by the promise of turquoise waters, they end up booking their return for the exquisite, unforgettable dining, secluded charm and sense of graceful ease.
Ocean House, on the scenic Rhode Island shore, offers two delightful yacht cruises on the Dandy, Ocean House's private yacht (33′ Latitude 46 Andreyale 33). Departing from Maxon Dock in Watch Hill, a mere three-minute walk from the hotel, the Dandy offers two distinct charters (for up to 6 guests). With the Day Charter, hop on and off to explore the shoreline, from the quaint village of Stonington Borough to Narragansett Bay and Fishers Island Sound. You'll quickly see why nautical enthusiasts are so captivated by this region of the Eastern Seaboard. The Summer Sunset Charter option has guests toasting complimentary champagne over a picture-perfect charcuterie board as the Dandy cruises across the bay for stunning sunset views.
34 | JetsetMag.com
Quintessence Hotel, Anguilla
Quintessence penthouse balcony
Ocean House Sunset
Ocean House Dandy
Takeoff // Fashion | JetsetMag.com
From the dawn of the passenger jet, affluent travelers have purchased trunks, suitcases and bags with the coveted Louis Vuitton inscription, but as time evolved, LV expanded the range to fine apparel and jewelry, from bijouterie to luxury gems. The first piece of jewelry that was released in 2001 under the LV brand was a fashion bijou bracelet: numerous charm figures mimicked the outlines of the Eiffel Tower, an aeroplane, as well as bags and suitcases.
Louis Vuitton recently released its newest jewelry collection featuring a unique diamond cut based on one of its most iconic motifs. The collection titled, LV Diamonds, is designed by Francesca Amfitheatrof, Artistic Director of Jewelry and Watches for Louis Vuitton. It is based on the monogram flower, one of the brand's most important symbols. The centerpiece of this collection is a new and specialized cut called the LV Monogram Star diamond, with 53 facets and pointed ends. The diamond reprises the star-shaped monogram flower created by Georges-Louis Vuitton in 1896 in a range of rings, earrings and pendants.
Amfitheatrof may be the best thing to happen to the maison since Virgil Abloh brought his talents to the brand, though tragically short-lived. The collection of 22 rings, unisex bands, earrings, and pendants that pays tribute to the brand's signature aesthetic. The pieces are exclusively available at Louis Vuitton's showrooms in New York Fifth Avenue and Los Angeles Rodeo Drive. The jewelry collection will launch internationally sometime in 2023.
Nothing endures like a beloved and true classic. Originally launched back in 2004, the now instantly recognizable Louis Vuitton Empreinte fine jewelry line has been enhanced with a series of new, unisex designs imagined by Amfitheatrof. The much-buzzed new collection, which consists of 14 pieces made from 18-karat gold and diamonds embraces clean contemporary lines with gracious fluidity and haute attitude.
Empreinte is designed with the intention to suggest the excitement of introspective exploration. The collection is well defined as one that proudly displays Louis Vuitton's most recognizable emblems. This is the ear cuff your mother could only dream of in jest, styled alongside delicate chain necklaces, and a hypnotic selection of rings intricately designed to be layered with one another.
Issue 4 2022 | 37
Louis Vuitton has been going fully steam on ultra-luxe accessories and it sure does show. Just after the French luxury house debuted a specialized diamond cut in the shape of its iconic monogram star—a instant hit for the house, it unveils bold new designs in the Empreinte fine-jewelry collection. Amfitheatrof turns her bold, probing eye to the designs, creating a collection that is pure heaven for the house's devoted fans. Amfitheatrof places the iconic monogram flower and LV initials front and center of each piece. The collection includes several types of earrings, pendants, rings, and bracelets.
Artistic Director Francesca Amfitheatrof was born in Tokyo, trained at the Royal College of Art in London and previously held a similar position at the legendary Tiffany & Co. Impressively, she has also designed jewelry for brands such as Chanel, Fendi, Garrard and created pieces for Giorgio Armani, Eric Clapton and Prince Michael of Greece and Denmark. Her extraordinary vision is what allows Louis Vuitton's collections to enjoy the proud status of high jewelry while still being modern and relevant today.
The house's trunkmaking heritage also gains a subtle nod. Giving the pieces a chic edge, Amfitheatrof evokes trunk studs throughout the collection by etching their shape into polished gold. The inverted studs are another irresistible, whimsical touch.
Amfitheatrof displays her elegant skillfulness in exceptional pieces that capture the essence of Louis Vuitton's legacy. The crossed laces in rings and bracelets bear a close resemblance to the brand's leather straps of their iconic luggage.
38 | JetsetMag.com
Francesca Amfitheatrof opens a new chapter by turning her eye to unprecedentedly bold creations with contemporary designs.
dreamed of going to
© 2022 Virgin Galactic™ You've
space. Exceed your dreams. Reserve your spaceflight at virgingalactic.com.
The Empreinte sautoir is the hero statement of the collection. It features the open-worked monogram set along gold chains. Versatile as it is kinetic, it can be worn as a long necklace, wrapped to make a shorter necklace, or even as a bracelet. The dramatic, showstopper ear cuffs are the most playful pieces in the collection. They come in pink gold with the LV monogram and diamonds. The darling famous flower makes a delightful appearance in hoop earrings. From the front, they look like classic hoops, but the side view reveals the open-worked flower wrapping around the earlobe. An endearing bracelet design elevates the trunk stud idea by featuring two interconnecting bangles: one with the inverted studs, the other with diamonds.
The pieces are designed layer, and to mix and match, giving you an eternal travel jewelry wardrobe. A simple pendant necklace worn with the sautoir wrapped as a bracelet accessorizes jeans and cashmere or daytime jaunts. By dusk, wear the sautoir as a long necklace and add hoop earrings for a statement look.
One only has to look at Louis Vuitton's humble origin story to appreciate the hard won legacy in these new jewelry pieces. The legendary luminary was born on 4 August 1821 in the small town of Lons-le-Saunier in eastern France into a family of joiners, carpenters and farmers. His mother passed when Louis was only 10 years old, and his father died soon after. At the age of only 13, he left his father's house alone and went on foot to Paris.
At the beginning of the 19th century, rail and water transport networks in Europe began to broaden and show true brawn. Train travel was not for the weak or weary, locomotion was a grinding business full of grit, gravel, and gravitas. Travel trunks had to be packed to the highest standards. Monsieur Marechal's company was the best atelier of the time, and it was there that the bright and promising 16-year-old got a job. Precision matched by a meticulous eye for detail... and 17 years of painstaking work granted Louis Vuitton a reputation as the best maker of topquality suitcases. By 1854, he opened his own workshop next to Place Vendôme in Paris with great pride.
After becoming a master of his craft, Vuitton did slow down and introduced several innovations that allowed him to crush the competition. He was the first to use canvas in the upholstery of suitcases instead of leather, making them waterproof; he and his son Georges also innovated an enhanced lock for suitcases with two springs for added security.
Last year's collection by Amfitheatrof called Bravery was dedicated to the 200th anniversary of the birth of the master, Louis Vuitton. The values and integrity he laid down in building the atelier are revered by the likes of Amfitheatrof and his successors in apparel, as the very driving force and of the company's continuing evolution.
40 | JetsetMag.com
Takeoff // Fashion
Enhance your wellbeing at an intimate desert retreat
Sensei.com/Porcupine-Creek PORCUPINE CREEKRancho Mirage, CA.
Opening November 2022 760-824-3700
imeless in design and manufactured with the highest quality standards, the unrivaled craftsmanship of these collaborations was developed by some of the world's most accomplished artisans.
42 | JetsetMag.com Takeoff // Luxe Life
Let's begin with a sophisticated collaboration between Richard Mille and Ferrari that is already smashing previous milestones and setting a new standard for ultra-exclusive watchmaking.
The legendary Swiss watchmaker, Richard Mille, introduces its newest timepiece, the RM UP-01 Ferrari. This groundbreaking model features a stated case thickness of 1.75 mm and is now the thinnest mechanical timepiece in the world. The monumental RM UP-01 Ferrari is the first timepiece of its kind to emerge via Richard Mille's multi-year relationship with the renowned Italian automotive brand.
"Ferrari and Richard Mille share a lot of values: obsessions with efficiency, technical prowess, and a strong, loyal following of fans, plus the fact that we're independent brands," said Richard Mille's marketing director Timothée Malachard. "We have quite similar values in terms of being made by hand and built by hand." The collaboration between the Richard Mille and Ferrari teams is visibly expressed in the watch's choice of materials and execution. The RM UP-01 is a model resulting from many year's work, dozens of prototypes, and more than 6,000 hours of development and laboratory testing.
"When we presented this watch concept to Ferrari when we met in the summer of 2020, we said this is a project we are starting to develop, and we think it makes real sense to do this with you," said Yves Mathis, production director at Richard Mille. "So, they were involved already before we signed the contract." The deal was officially sealed in January 2021.
Ferrari's team had a hand in the fonts for the numbers, the style of the hands, the case material, and the laser-engraved stallion, which is so finely detailed that you can see its musculature under magnification. The manually wound RMUP-01 movements, co-developed with Audemars Piguet Le Locle, boasts an ultra-flat rotating bezel and 23 stunning jewels. The RM UP-01 Ferrari will be limited to just 150 units and will cost $1.88M.
In the spirit of high-fashion collaborations, a record number of heritage fashion houses and the sportswear industry have been making headlines over the past few years. "But this year's tie-ups feel a little different," said Julie Pont, creative director of the French fashion insights agency Heuritech. "It's sportswear going back to its 1920's roots, with everyday clothes that enable you to be elegant and comfortable. The boundaries between fashion and sportswear have become more difficult to distinguish."
Issue 4 2022 | 43
Take Gucci and Adidas, for example. Here, we have a highfashion mashup between a couture brand and a vintage label in a collaboration of pop culture combined with ultra-high fashion demanding equal respect for each of the divergent labels we present. The union merged both brands' well-known motifs, like Adidas' three-stripe design and Gucci's classic red and green color palette. The collection includes women's and menswear pieces across apparel, shoes, accessories, jewelry, and lifestyle.
The recent pairing of the Adidas trefoil and Gucci's distin guished GG monogram is an unexpected partnership between the two couture giants. One piece in particular in this ultraexclusive athletic collection stands out—the ingenious Adidas x Gucci luxury umbrella. The hybrid "sun umbrella" is made in Italy and is inspired by Gucci's Creative Director Alessandro Mi chele's recollections of the 1980s and 1990s, which influenced the highly anticipated Adidas x Gucci collection. The nostalgi cally inspired multi-color palette is based on Adidas's legendary sportswear themes and ensembles. Gucci's signature silhouettes on the umbrella and the rest of the matching apparel collection seamlessly collide with the unified creative principles of Adidas, resulting in something ultra-luxe and wholly original. This col laborative accessory, with its interlocking Gucci' GG' insignia, artful red and green Adidas stripes, and the unique G-shaped handle made from fine birchwood, is equally as striking and gor geous as the other tennis-inspired polos, sweater vests, and ac tivewear in the newly released clothing line.
Not all of these high-fashion collaborations are limited to apparel. Karl Lagerfeld has teamed up with Esurf to present an exclusive electric surfboard designed by Sébastien Jondeau, Karl Lagerfeld's menswear ambassador for over 20 years. This
44 | JetsetMag.com
LIFE, LEGACY, CITADEL. HIGH FLYERS NEED SPACE.
Citadel is dedicated to the art of custom building the exact interior design and layout that suit your needs. Whether it's a narrow or wide-bodied plane, our mission is to deliver the ultimate degree of comfort in a surprisingly short timeframe. Citadel – fly in the style to which you have become accustomed.
Renderings Courtesy of Massari Design citadelcompletions.com
Takeoff // Luxe Life
original project directly results from Jondeau's passion for extreme sports and quality design. This singular product is an electric surfboard that will bear Karl Lagerfeld branding, the 21 Rue Saint Guillaume logo, an iconic red frame around the perimeter of the board, as well as Jondeau's signature. The project is the direct result of Jondeau's love for quality design and extreme athletics, especially water sports. The board can be ridden without any waves and can climb up to a speed of 64 km/hour. With a weight of approximately 10 kilos, the limited-edition surfboard has dimensions of 1.70 x 60 x 20 cm and has an autonomy of 45 min. Expect to pay upwards of $18.5k for this technological marvel.
Often, the fashion world's most regularly occurring and highest-grossing partnerships come in the form of sneaker collaborations. Sneakerheads are well recognized as some of the globe's most dedicated and passionate consumer collectors, and when high-end collaborations hit the market, the results are often stunning and lucrative.
Louis Vuitton honors the legacy of its late mens wear designer Virgil Abloh by teaming up with Nike to release nine editions of the coveted "Air Force 1" sneakers designed by Abloh. As with Louis Vuitton's and Nike's symbolic brands, the Air Force 1 also has its own culturally relevant fan club and is often regarded as the holy grail of urban footwear. Abloh designed 47 unique variations of the Air Force 1 for the exhibit, ranging from the elegantly classic all-white and allblack sneakers with LV's distinctive monogram to pairs with metal engraved leather fabric and multicolored suede. The luxury sneakers are individually manufac tured within Louis Vuitton's Venetian atelier workshop to distinguish these Air Force 1's from the original Nike Air Force collection. Each shoe features Abloh's char acteristic air-quote embellishment, which features the phrase "Lacet" on shoelaces along with the word "Air" on the sneaker's sole. The Louis Vuitton and Nike Air Force 1 by Virgil Abloh will cost between $2,000 and $2,500 for low-tops and mid-tops, respectively.
These highly regarded companies have seen fit to collaborate with one another, all in the name of fusing two very different but equally splendid worlds of vogue. Their recent collaborations make us reminisce about the past and look forward to the future.
46 | JetsetMag.com
COVEATLANTIS.COM/JETSET 800.232.9748
Is it possible to fall in love with an island's kindness, sincerity and serene self-respect? When it comes to Kokomo Private Island, the answer is yes. It's the kind of healing place that restores your ability to believe in positivity again, even as the rest of the world is engulfed in wild chaos and change. In this haven of wellness and sporting life, you can begin again, and that is the beginning of everything.
48 | JetsetMag.com
Takeoff // Travel
The master builder and property impresario behind Kokomo, Fiji's shiniest new private island resort, has built a beacon for those who can afford the very best travel experiences the world has to offer. At 76, Lang Walker has never been more primed to seize the day; he takes hold of unbridled opportunity by the horns. The Australian billionaire has adapted his bullish business sensibility towards steering hard into the headwinds of happiness.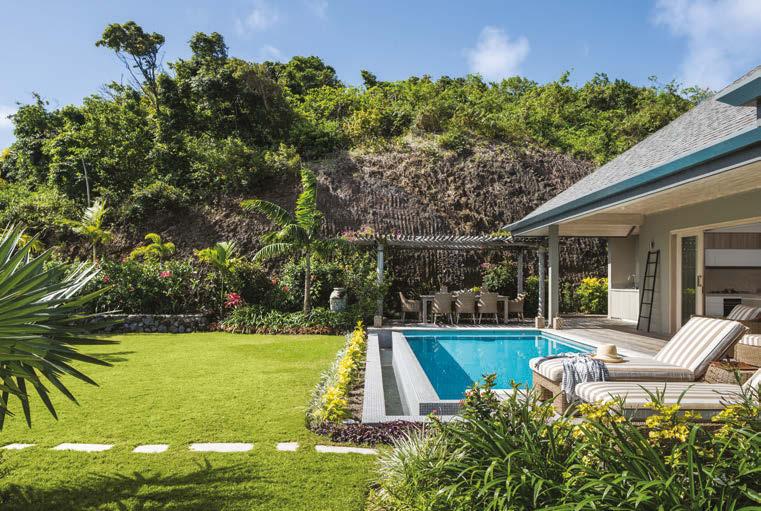 From his leading role at Walker corporate headquarters (think blue chip commercial property developer) to kicking back barefoot on his yacht, he's a heavyweight of capitalizing on his instincts. These days, he's completely dialed-in on Kokomo. "There is an enormous satisfaction in knowing our wonderful island staff, who have done it so tough over the last year, are greeting guests with their warm friendly smiles again," Walker muses. "Kokomo is all about the welcome, the experience and the everlasting memories and we are so happy to be sharing our private
paradise along with that one-of-a-kind Fijian welcome." In many ways, Kokomo is Walker's most beloved trophy, named after his first dinghy— the most potent emblem of his childhood—which he christened at the tender age of 10.
Fiji has long held a fascination for generations of explorers, travelers and artists. The archipelago has been glorified in cultural mythology as an eternal symbol of paradise. The stylish livery aboard Fiji Airways—designed by renowned Fijian Masi artist Makereta Matemosi—gets you in the Kokomo mood on the tarmac. Once you land at Nadi International Airport, the resort team whisks you away in style on Walker's seaplane.
Kokomo's startling phosphorescence is right out of a Pixar block buster—too vivid, too self-aware, too deliriously pleasurable. It gives the island more mythological panache than merely skating by on natu ral beauty assets alone. The villas are ambitious and far-fetched gambits
Issue 4 2022 | 49
that actually work—because vacationing with in-laws requires a larger footprint than you can possibly imagine.
Fishing for trophy wahoo and swordfish aboard Lang Walker's boat is the most next-level day on the water you can have in Fiji. Reeling in a 300+ pounder is the ultimate way to get your adrenaline fix while on holiday here. The cruising grounds are among the finest in the hemisphere—the sailing scene rivals those of Nevis and the Grenadines. And if you can't tell your sheets from your slips, Kokomo's captains are on hand to steer you into perfect bliss as you float through uninhabited cays—completely off-grid, barely on the map. Think footprint-less stretches of sand and zero noise pollution. Visit in the morning during low tide for the maximum in delicious stretches of cake flour fine sand.
Kokomo's key sustainable seafood initiative is Dock to Dish—bring your catch back to the island to be prepared fresh for you the next day. All fish caught throughout Kokomo's fishing tours are used by the restaurant, and the species depend on the time of year. You can enjoy freshly caught Yellowfin Tuna or Mahi Mahi in the hot summer season and Wahoo in the cooler months. In addition to year-round Deep-Sea Pakapaka Snapper and Spanish Mackerel, Dock to Dish utilizes local seaweeds as a food source. The Kokomo Marine Biology team forages these "greens of the sea" from local nearby village communities to support local small-scale fisheries.
To the freeport savvy set, Kokomo also is an ingenious stor age solution for Walker. Pretty sweet digs for the superyacht afi cionado's considerable collection of recreational toys: a Global 600 private jet, a flotilla of boats, two barges, two helicopters including an Airbus model, and two seaplanes, one being a luxu rious Twin Otter. Katoa is the resort's flashy new 51-foot Bertram Flybridge, while the Kahala is a 40-foot Riviera Express, both posh game fishing yachts boasting overnight accommodations. Walker also shares a hangar in Suva with Google co-founder Larry Page.
Kokomo's spa is one of the most compelling offerings here, simply sublime from start to finish. This is not the place to fret about massages versus facials—book both for the full benefits of a wellness-centric stay. Sunrise yoga led by Alexandra Owen is a
Super Yachts . Motor Yachts . Sportfish . Sailboats . Catamarans www.evyachtsales.com ©2022 Engel & Völkers. All rights reserved. Each brokerage is independently owned and operated. FIND YOUR FREEDOM. GLOBAL SALES | LUXURY CHARTERS | EXCEPTIONAL REPUTATION
revelation and a reset all at once, her wealth of holistic expertise, social intuition and grace is a pitch-perfect fit for this property.
For full takeover, sprawl your social set out amongst the nine villas and four residences at the resort. Cinnamon hardwood sourced from nearby Mago Island (privately owned by neighbor Mel Gibson) is crafted into impossibly chic furniture (only if you're partial to boho) and locally sourced mahogany stars in the louvres, while plantation pines soar above in the roofing. And when we say inclusive, we mean all-in. Midnight orders as light as yellowtail sashimi or as benderworthy as a bottle of Two Paddocks Pinot Noir and a tomahawk ribeye are most welcome. Staff sincerely seem happy to see you living your best life. Welcome to the whimsy and wonder of Kokomo.
As waters here have essentially never been fished commercially, Kokomo boasts some of the most surreal snorkeling and diving in the country—akin to exploring a pre-industrial aquatic underworld. These nearby reefs set the gold standard for PADI diving when conditions are favorable. With over 30 storied sites to choose from, the spectacle of marine life is endless. The phenomenally clear waters of Kokomo's nearby Great Astrolabe Reef are a diver's dream, and Fiji's claim to fame. Imagine walls of spellbinding, soft corals and schools of large pelagic fish—rainbow runners and barracuda swanning by your mask.
Back on dry land, a guided tour of the resort's 5.5-acre farm will enhance your sense of star ingredients on your plate every evening. Insist on Chef Sa Va'afusuaga as your guide; he is the resort's beloved new Executive Chef, a ravishingly talented Kiwi-Samoan. Touring the hydroponics garden and vanilla plantation with him reveals much of the inspiration behind his cunning creations. And in true Kokomo
style, resident bees make honey in hives styled like something out of a Lilly Pulitzer photoshoot, complete with panoramic ocean views. The free-range chickens also enjoy a designer coop with ample inand-out privileges.
The expert-led wine cellar experience is not to be missed. It's a very impressive and intrepid operation. Sommelier Lily Puamau leads guests down the rabbit hole of the island's enviable list of vintage libations. This native rising star is one to watch at Kokomo. Everything is done with great intention and conviction here; it's pretty remarkable to witness how obsessive the staff is at doing well at every task at hand.
A truly great holiday is an exercise in concierge calisthenics and soft storytelling. As you are poetically enveloped in this island's em brace and seamless service, you will quickly devise ways to return.
Kokomoislandfiji.com
52 | JetsetMag.com
elluride Ski Resort once had a reputation for being the best kept secret in Colorado, but there's nothing hush hush about this powder mecca these days. Telluride is now a leadingedge, high-profile destination snowsports resort.
Apart from the great skiing and snowboarding, a drawcard is the spectacular setting of the box canyon with dramatic steep mountain vistas. The town's laid back charm is appealing, and the culture is very easy going. Telluride sparks sweet synchronicity between sophistication and unpretentiousness. Despite the cool historic buildings, the infrastructure of the town and ski resort is modern and well developed, especially up in the Mountain Village.
Mountain Village's Lumière Hotel has been setting ski insiders a buzz with its discreet and stylish approach to alpine luxury. With major pride of place status with sitting slope side in the Mountain Village with coveted ski-in, ski-out capabilities, hidden away in an enclave all its own, Lumière is one of the finest spots to stay in this ski haven. Instead of a grand lobby, Lumière welcomes guests through a simple door tucked in the side of an exposed stone wall. Arrival champagne is always a good idea, and unpacking is a joy as each suite is styled to feel truly residential, with enough storage for a gear-heavy shred sessions. Spacious layouts privilege cozy nights in, as well as ample in-room amenities and space for hosting intimate après-ski.
54 | JetsetMag.com Takeoff // Travel
Winning the walk score metric, The Hotel Telluride is a 10 minute stroll from Telluride's Historic District. Located at the base of the San Juan Mountains, this boutique hotel features a lively and upscale on-site restaurant and bar. Restorative spa treatments and massage services are available as well. For those who want to bring their dog, this pet-friendly haven provides accommodations furnished with a gas fireplace and seating area with a desk, microwave and refrigerator, Flat-screen TVs. Sporty types hang at the gym and hot tub area, while ski bunnies take over the sun terrace. A free shuttle to/from the town and ski gondola is included. Concierge service is provided. In summer, complimentary bicycles make cruising into town for a shopping spree a breeze.
Telluride is an outdoor enthusiast's playground. With an exhaustive list of activities to enjoy year-round, the options are endless in this charming mountain oasis—especially for adventure seekers. Snowmobiling has risen in popularity due to incredible next-generation ingenuity and design at Honda and Kawasaki. And it's not quite as steep a learning curve as other winter sports (like skiing or snowboarding) but it still provides a thrilling ride.
Telluride Outfitters is a full-service outdoor recreation provider with several unique snowmobile tours in different areas of Telluride. Current tours include: Alta 'Ghost Town', 2 hours and great for families and groups;
Dunton Hot Springs, 8 hours and includes a gourmet lunch and a relaxing soak at Dunton Hot Springs Resort; Barlow Creek Backcountry, 8 hours and best suited for experienced and advanced riders.
Altezza restaurant at The Peaks Resort & Spa is a great spot to recover from a day of physical exertion. Savor regionally sourced ingredients and panoramic Mountain Village views from both the restaurant and outdoor deck. Drop in for breakfast, mid-day and dinner menus in relaxed alpine comfort with warm, genuine ski-friendly hospitality. In summer and fall, kick back for live guitar musicians varying in genre and style. Enjoy cocktails and dinner seated at the bar and find lots of friendly locals open to sparking up conversation over tasty steak or salmon. Save room for perfectly presented apple pie.
221 South Oak is a darling resto housed inside a cozy, historic home on Oak Street. A cherished favorite among locals and visitors alike for its contemporary American cuisine that relies heavily on local and sustainable ingredients. Be sure to book a table here as soon as you lock in your Telluride dates, as the incredible Chef Eliza Gavin's work continues to evolve. After over 20 years of operation, she continues exploring, growing and perfecting her expertise, and with her restaurant being showcased on Food Networks Top Chef season 15, the beautiful little restaurant fills up quickly.
Issue 4 2022 | 55
ometimes it's well worth taking a break from the pressures of day-to-day life to treat yourself to some well-deserved rest and rejuvenation. We've carefully curated a collection of seven of the world's top wellness retreats and resorts. Travel with us to the magic of Arizona, Utah, and California and to our international picks in Mexico, Greece, New Zealand, and Bali.
CASTLE HOT SPRINGS Morristown, AZ
As you drive along a dusty, bumpy road toward this luxury resort, you may wonder, "Where is this leading?" The answer will soon become known as you arrive at a lush oasis tucked away in a quiet canyon in the Bradshaw Mountains. People have been journeying here since 1896 to enjoy the rejuvenating waters of the natural, mineral-rich hot springs, including wealthy families like the Vanderbilts, Wrigleys, and Astors. Today, guests still come to enjoy the hot springs, and so much more. After a meticulous renovation, the guest rooms, bungalows, and cottages now exemplify unparalleled luxury. Guests can also visit the full-service spa and wellness center, hit the hiking or biking trails, or tackle the challenging Via Ferrata climbing adventure. The onsite farm provides the freshest ingredients for the incredible farm-to-table cuisine. And since the resort is all-inclusive, relaxing is the only thing you'll have to think about. Castlehotsprings.com
| JetsetMag.com Takeoff // Wellness
AMANGIRI & CAMP SARIKA Canyon Point, Utah
If the idea of basking in the peaceful seclusion of the red rock canyons and mesas of the Colorado Plateau speaks to your soul, here are two options you'll want to check out (or better yet, check in to). The suites and homes of Amangiri take a modernist approach to design to embrace the raw beauty of the desert. The Amangiri Suite, as an example, offers endless desert views along with a private lap pool, outdoor lounge, fire pit, and sky terrace. Camp Sarika at Amangiri, only a short hike away, invites you to indulge in an intimate, back-to-the-wild experience under a canvas-topped pavilion. Each of the ten pavilions has a private plunge pool centered around a shared lounge, restaurant, and pool area Aman.com/resorts/amangiri
MONARCH BEACH RESORT & CLUB Dana Point, CA
Now part of Waldorf Astoria, this luxurious retreat is perched on a seaside bluff overlooking the Pacific. Its private beach club is one of the many ways to relax and rejuvenate here. The Waldorf Astoria Spa offers a full menu of massages, facials, and modern therapies designed for optimal living. Resort guests can also participate in more than 40 complimentary fitness classes each week, ranging from aerial yoga and cycling to kickboxing and beach yoga. The resort has three pools, including a family pool and an adults-only lap pool at the spa. Private cabanas elevate the experience of relaxing poolside. Guests can also explore the coastline on an e-bike, take a surfing lesson, a standup paddleboard tour, or play a round of oceanfront golf.
Waldorfastoriamonarchbeach.com
Issue 4 2022 | 57
Amangiri tented pavilions
Spin classes, Monarch Beach Resort
Camp Sarika private spa
Beach yoga, Monarch Beach Resort
EUPHORIA RETREAT
Mystras, Greece
Located in the magnificent landscape of the Peloponnese region of southern Greece, Euphoria Retreat is a destination spa hotel and retreat that's ideal for a relaxing Greek getaway. For those ready to embark on a personal journey of transformation, the resort offers a series of programs that address the guest's specific needs, whether to relax and destress, enhance emotional and mental well-being, boost metabolic efficiency for weight management, or another goal. The iconography of the Byzantine era inspires the design of luxurious guest rooms, and no two rooms are the same. The lovingly refurbished 1830s Leoncini Mansion can also be booked for exclusive use. Nutritious meals, based on a healthy Mediterranean diet, are prepared to meet each guest's unique needs Euphoriaretreat.com
AMANSALA YOGA & WELLNESS RESORT Tulum, MX
The Amansala is deemed "Authentically Tulum," a phrase that accurately captures its inviting bohemian beach vibe. Guests can kick back and relax in their choice of eco-chic guestrooms, casitas or houses, or choose one of the scheduled retreats. The Bikini Bootcamp is a six-day program that includes accommodations, meals, daily yoga sessions, workouts, and spa services. The Restore and Renew retreat includes accommodations, meals, daily meditative beach walks and yoga classes, Pilates or dance classes, spa services, and tours of local highlights. The Amansala Beach Club, located at the heart of Tulum Beach, offers healthy fresh food, great drinks, music, and the authentic Tulum vibes travelers come here to experience. Amansala.com
58 | JetsetMag.com
Courtesy of Euphoria Retreat
Courtesy of Amansala Yoga & Wellness Resort
Ranked one of the "Best Par 3 Courses" in the world by GOLF Magazine: Top of the Rock at Big Cedar Lodge golfbigcedar.com
SHANGRI-LA'S BORACAY RESORT & SPA
Boracay Island, Philippines
Boracay, the small but lush island in the Philippines, has become so popular that the Philippines government has restricted the number of daily visitors to keep from overcrowding. Although there are several resorts on the island, Shangri-La's Boracay Resort & Spa was awarded one of the Best Resorts in Asia by Conde Nast Traveler in 2021. With world-class service amidst tranquil surroundings, this 5-star property has rooms with ocean views and villas with private pools and butlers. Work out at its large fitness center, play tennis, go kayaking and parasailing, and enjoy jet-skiing opportunities. Not exclusively for adults, the resort welcomes the entire family and has activities for kids and teens. Shangri-la.com/en/boracay
ONEWORLD AYURVEDA RESORT Bali, Indonesia
This southeast Asian wellness retreat specializes in authentic Panchakarma Detox programs. Panchakarma is a comprehensive healing experience based on the science of Ayurveda that is tailored to meet each person's health concerns. People seek a Panchakarma experience to restore balance and boost vitality with a deep detox, heal deep-seated anxiety, trauma and stress, reduce excess weight and learn how to keep it off, and rejuvenate and delay aging naturally. The process starts with an indepth consultation by experienced doctors who will determine the best types of treatments for that individual. The resort's all-inclusive packages, which range from seven to 28 days, include accommodations, all meals, treatments, medicines, doctor consultations, yoga, meditation, rituals, guided walks, and cooking demonstrations
Oneworldayurveda.com

60 | JetsetMag.com
Courtesy of Oneworld Ayurveda Resort
Courtesy of Oneworld Ayurveda Resort
Courtesy of Shangri-La's Boracay Resort & Spa
YOUR OWN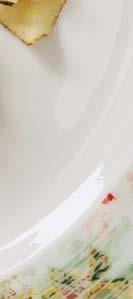 Escape WINTER
IN THE AMERICAN WEST
Only here can you ski a private mountain, accessible exclusively by heated snowcats that provide endlessly groomed runs. Carve fresh tracks across 600 acres of varied and unmatched terrain, and warm up in a luxury mountainside yurt for a gourmet lunch catered just for you. Explore more of the Medicine Bow National Forest by snowmobile or horseback. Refine your skills in the kitchen with a cooking class, cheese and wine tasting, or distillery experience. Whether you're seeking adventure or a one-of-a-kind wellness getaway, the beauty of a Wyoming winter has something for everyone.
Issue 4 | BOOK YOUR WYOMING ADVENTURE AT BRUSHCREEKRANCH.COM | 307-327-5284
| JetsetMag.com Takeoff // Design
armonious, profound, provocative, transcendent—these are but a few of the characteristics of an extraordinary work of art. Rodney Surawski, creative director and founder of Artnow International, and his team of artisans have been crafting fine art solutions on walls, ceilings, and domes, to name a few, to expand the parameters of what is in some of the most exclusive, clandestine homes and palaces in the world for three decades without con fession or mass recognition. But now, the cloak de scends, and three decades of craftsmanship arouse to a symphonic climax. Surawski and his elite team step out from behind the shadows and into the limelight to reveal who is behind the most stunning murals in some of the most majestic residences worldwide.
Surawaski has kept a low profile over the past 30 years to protect his clients' privacy. The Australian art director started his distinguished career after first graduating from Queensland College of Art, working on Christopher Skase's home, and then venturing into the film industry working for Warner Brothers. Once a designer from the Skase project asked him to work on the walls of the palace for the royal family in Malaysia, he knew private homes on a large scale
- RODNEY SURAWSKI
would be his career trajectory. "That's when I went into luxury homes and palaces, and once I had done the princess's palace in Malaysia, I went on to do the king's palace there. Then, I did the king of Bahrain's palace and kept going from there. Once I started, that was pretty well it," he said.
Since, Artnow International has helped design the homes and palaces for some of the world's wealthiest families and locales in the world, including Versace, Rinat Akhmetov, the richest man in Ukraine, Tunku Kamariah, the eldest daughter of the King of Johor in Malaysia, the King of Bahrain's palace, Laucala Island Resort, Fiji, owned by Red Bull founder Dietrich Mateschitz, and, among other notables that we can't mention here.
Artnow International creates a visual map of their clients' journeys, imaginations, visions, and dreams. They paint extraordinary moments of poetry and grace transmuted from other dimensions. This is the kind of art that transports you; that makes the hairs on the back of your neck stand up. "I am ex tremely visual. I see everything. I see too much. When people are talking to me, I visualize things. I was born like that. I thought it was normal. I realize it's actually not. I can visualize a paint work finished. I can visual ize a room finished. And that's in my dreams. I'll solve it in my dreams.
So why the reticence? And why the revelation?
"Australians don't realize that some of the major pal aces around the world are being painted by Austra lian artists because we've never said it out loud; we've
Issue 4 2022 | 63
The language of design is the poetry of uniting vision, form, art, and detail excellence. Whether it is a home, restaurant, luxury hotel, or development, we apply the same creative approach and meticulous attention to detail to each project we undertake.
Artnow International Piano Bar, Soveriegn Island
always kept quiet and humble. I think it's time to say that this is what we do. Not only that, but there is an industry in what we do. Artwork on the ceiling is not what everyone would expect. I don't even know if people realize it still happens today in these luxury homes. I want to show young artists that there is a career path other than being a gal lery artist. There is a whole other path that they can train and strive towards. I want to show them that this kind of art is happening in the world. Film work is a stepping stone to other things."
Artnow International encompasses up to 30 high-end decorative artists across Australia and Italy who specialize in the de sign and hand-painted artwork execution of feature walls, ceilings, and domes. They also have specialists in sculpture, interior design, and wall finishes, including wooden panels, concrete finishes, aged timber, and more.
"Recently, a lot of our projects are designed here in Australia, and we are do ing them in the studio. We paint on large canvases, and they can be sent and installed anywhere, and it looks like they are painted right on the ceiling. It's called Marouflage. It saves the clients a lot of time and money."
As for collaboration, Surawaksi has brought in the best of every discipline out there, including blacksmiths, like Hantel Art, a German company that does beautiful forged iron.
THE MASTER CRAFTSMANSHIP OF HAN TEL ART — TRADITIONAL BLACKSMITHS
Blacksmithing is a craft that has centuries of rich and vital history. In many religions, the only "working" god was a blacksmith god. While modern improve ments to tools like power hammers and
Hantel Art, staircase design
angle grinders have given the trade an edge, the fundamentals of the artistry have significantly remained unchanged over the past two centuries. Here, we explore the world-renowned German ornamental blacksmith company, Hantel Art. Es tablished in 1969 by its chief designer, Karl Heinz Hantel, the team of artisans comprises three generations, including Karl's son Dietmar and Di etmar's son Max along with a team of craftsmen carefully hand-selected and trained. The Hantels have transcended the blacksmith world to pro duce unparalleled and unrivaled works for some of the noblest families worldwide, from the UAE to Ukraine to Russia to the UK. They can design for any location depending on the client's unique requirements; however, in most cases, they design main gates, entrance doors, chandeliers, furniture, sculptures, and staircases. But there is no limit to what they can forge.
Hantel Art International has reverseengineered the blacksmith techniques of the 16th and 17th centuries and brought them to life in the 20th and 21st centuries. All projects are unique and one-of-a-kind tailormade to the needs and specifications of their clients.
Hantel Art is proud to collaborate with Artnow International on several projects worldwide.
64 | JetsetMag.com
Artnow International, Grand Ballroom, Eastern Europe
Artnow International
Crimea Dome
Hantel
Art
gogo.to/jet-wifi
Takeoff // Design
he art of living in the style of Studia 54 can be described as the manifesto of individuality, ongoing creative search, and modern view on heritage. "We create a new quality of life by providing our clients with a sense of exclusivity and a new generation of comfort for many years forward. We aim to become one of the best international design bureaus by creating projects in our unique one-of-a-kind style."
We sat down with Studia 54 to talk about their creative process, portfolio, and the team making the magic happen.
Jetset: What design style does Studia 54 lean towards, and can you please expand on that?
S54: We created our unique stylistics and now develop them with every project. Distinctive features are the combi nation of luxury and coziness with many details and accents and individual implementation from project to project. With out exception, we develop unique design solutions for each project since they provide real liquidity and the prospect of increasing real estate prices over time. This effect is created with the help of comfortable planning solutions, high-quality materials, functional and aesthetic pieces of furniture, and the correspondence of interior decorations to exterior design.
Jetset: Please describe your most current project/s.
S54: Every project is special in its own way, but we would like to point out our first project in the USA—the American premium-class country house. We have always wanted to work with American clients, and we are really happy with the result. The interior turned out to be light, cozy, and elegant. We combined our unique stylistics with American classics, and this is how we created an exclusive interior with our unique stylistics.
Jetset: What has been one of your most memorable projects?
S54: There are some fascinating projects we are currently working on. For example, the interior of a former church building in London that will be converted into an art gallery. We designed a house in Cyprus with unusual planning; we call it "the reversed house." We are also creating a design project for a family home in Jakarta that will feature a fish lake integrated into the floor. We'll describe each project's details in our portfolio; stay tuned!
Jetset: Where do you see design going over the next few years?
S54: In the coming years, design will continue to strive for sustainability, new materials, and ways of working with them will emerge. This trend, by the way, was one of the reasons we created our own furniture brand, Fiftyfourms. By making our own models, we understand how trends work and how to further develop design.
Jetset: What architectural influences do you tend to lean toward when designing a space?
S54: We prefer an open floor plan—spaces smoothly flowing into each other; a minimum of corridors and halls; and large combined rooms instead of small separate ones. We follow a similar principle in architecture when, for example, we increase the glazing area, add open-to-below spaces, and reduce the number of floors.
With a team of more than 100 professionals from a wide variety of areas of design, architecture, and construction, Studia 54 strives to create and implement designs that are aesthetic, modern, and functional. "Our team is the force of the design of the future. We work mainly with the premium and luxury segment of the market." Based in Dubai, the UAE, the Studia 54 group consists of three unique brands, with its business scope covering all sectors of the world of interior design and architecture. "Our team of experts from a wide variety of areas makes dreams of a luxurious and comfortable life come true."
Studia-54.com
Issue 4 2022 | 67
68 | JetsetMag.com Altitude // Opulence
n London's Whitehall, between the river Thames and St. James's Park and only a short walk from the archi tectural icons of 10 Downing Street, the Houses of Parliament and West minster Abbey, an extraordinarily rare opportunity to own a piece of British history has been unveiled: The OWO Residences by Raffles.
These 85 luxury residences are set in a magnifi cent Edwardian Baroque structure formerly known as the Old War Office. Built in 1902 at the height of the British Empire, this historic building survived both World Wars and was once where legends like British Prime Minister Winston Churchill served their coun try. Sir Ian Fleming found inspiration for his iconic James Bond character while serving here as a young intelligence officer, and T. E. Lawrence, who went on to become Lawrence of Arabia, once worked here as a draftsman. The OWO was built on the site of the for mer Palace of Whitehall that was seized by Henry VIII in 1530 and eventually became the largest royal pal ace in Europe. To walk this building's halls and, even better, to live here, will be truly awe-inspiring.
No two of these distinctive residences are alike, but they share one important element—an elevated level of service delivered by Raffles, the hotel brand with its roots in Singapore known the world over for meeting the exacting needs of discerning residents and the well-traveled.
Since The OWO is a Grade II*-listed building, every effort has been made to preserve the build ing's original splendor, including its grand marble staircase, vaulted ceilings, ornate moldings, marble stonework and mosaic tiles. The residences are de signed to seamlessly blend the new with the old, and they feature high ceilings, floor-to-ceiling windows and exquisite details such as bespoke Smallbone kitchens, Crema Marfil stone floors and Perla Venata worktops. The residences range in size from studios to five bedrooms and there are also two spectacular turret residences.
The 30,000 square feet of amenities available to residents of The OWO are truly unparalleled. In ad dition to dedicated residents' entrances that include a Fleming-esque "Spies" entrance, amenities include an indoor swimming pool, multiple lounges and a pri vate dining room as well as workspaces and meeting rooms for work-at-home convenience. There is a wellappointed gym and wellness suite exclusively for resi dents, as well as a 16-seat cinema and games room. The private, Marcus Barnett-designed courtyard gar den offers residents a haven of tranquility.
The OWO will also be home to London's first Raffles hotel, which will offer residents, as well as travelers, 24/7 access to Raffles' legendary hospital ity. Thierry W. Despont, the founder of the New Yorkbased architecture and design practice that bears his name, is designing the hotel's interiors. He shared his design philosophy: "From the very first time you walk in, you'll have the feeling: 'I'm home.'"
The OWO is set to become London's most excit ing new culinary destination with nine restaurants and three bars created by the world's leading chefs and restaurant brands, including dining experiences created by Mauro Colagreco, the chef behind the three-Michelin-starred Mirazur in France. Take the grand staircase to the lower ground floor, and you'll find yourself in the Whitehall Ballroom, one of the largest in London.
As Sir Winston Churchill once said, "we shape our buildings, thereafter they shape us." One can only imagine the powerful ways residents will be impacted while living in their historic and luxurious residences at The OWO. theowolondon.com
Issue 4 2022 | 69
e've all said the phrase "In a perfect world . . ." at one time or another to describe what we view as an ideal situation. In a perfect world, we would release a flawless product that our customers love. In a perfect world, our solution would revolutionize the industry and be the preferred choice by everyone. In a perfect world, our customer service team would get it right every time. It's a pie-in-the-sky wish for how we hope something will turn out. But how often does "perfect" happen? Most would agree it's rare, but regardless, we all strive for it to the point of stifling progress. That's why avoiding the perfect trap is crucial to growing and advancing businesses and brands.
70 | JetsetMag.com Altitude // Industry
PERFECTION DRIVES PARALYSIS
A manufacturing CEO shared an analysis of his brand: "Our product has decent features, but we could be far better. We have more than our share of issues and have a long way to go. It's frustrating." He was focused on the imperfections of this otherwise strong company. He was caught in the perfect trap, waiting for the day when things would be just right. The danger is if you wait until everything is just right, by the time you can launch or re-launch your brand or product, almost everything has changed—the economy, the competition, even the world itself. Your opportunity for success is diminished.
PERFECTION HINDERS CREATIVITY
Aiming for perfect often prevents the most creative outcomes. It's through imperfections and even mishaps that the greatest creativity can emerge. For example, there are countless hit songs that were born accidentally when a performer placed his or her fingers in the "wrong" spot on the guitar or keyboard. That "mistake" was embraced and turned into something magical. (Here's a music performance "secret." If a musician makes a mistake in a song during a concert, they will often repeat that mistake so that common folks like us don't think it was an error.)
PERFECTION INTIMIDATES
Upholding the goal of perfection is intimidating for everyone. It can prevent ideas from being voiced for fear of being less than spot-on. Employees may be less apt to participate for fear of letting the team down. Or they may be unwilling to work with someone who demands nothing less than perfection because it's demotivating and unachievable.
PERFECTION IS SUBJECTIVE
According to Psychology Today, perfection is a subjective concept. What seems perfect to one person might be very different from someone else's view of perfection. This makes it elusive even to the most devoted perfectionists. You can't please everyone, but you can work toward pleasing most, which is still a resounding win for any company.
PERFECTION PREVENTS IMPROVEMENT
Let's say a company's leaders view their product as perfect. Does that mean all advancement halts? If it's perfect, does everyone just go home? Perfection can be a hindrance to incremental improvement. We all accept and expect the "fixes" we receive on our iPhones. Many of those updates represent flaws that needed to be remedied, yet we're good with those. Why can't it be the same with a brand, a product, a marketing strategy, a website, a blog, etc.? Improvements are often seen as positive rather than a disappointment that something wasn't perfect from the get-go. A company that's continually working to make its products better shows its innovation and its investment in continual improvement.
The goal is finding the sweet spot between waiting for perfect and getting as close to it as possible without letting it stop progress. Ship it. Get it out the door. Have a plan in place to monitor opportunities for improvement and build on it from there. A brand or product doesn't have to be perfect or the best for it to succeed. It needs to be differentiated, to represent something of unique value. Great brands can be both powerful and imperfect When a brand is differentiated and customers see its value, they are more understanding when improvements must be made. In fact, they'll appreciate the brand even more. Freeing yourself from the perfect trap unlocks the potential for extraordinary thinking and amazing results. It's not about perfect; it's about progress.
Issue 4 2022 | 71
Estates
ith the federal government's recent announcement implementing student loan forgiveness, Americans are hyper-focused on student loan debt. The Biden administration's plan will forgive $10,000 of student debt for borrowers earning up to $125,000 per year, while borrowers who received Pell grants would have up to $20,000 of their debt forgiven. While student loan forgiveness has been politically divisive, it is spotlighting a rarely discussed reality, which is that student debt can cast a longstanding shadow over borrowers.
| JetsetMag.com Altitude //
Undeniably a college degree is financially out of reach for many. In 2020-2021, the average yearly tuition and required fees at a public college was $10,388 for an in-state student and $22,698 for an out-of-state-student. The average cost of a year at a private college for that same period was $38,185. This high tuition is the result of years of increases that have outpaced inflation. From 2010 to 2020, college tuition increased 4.63 percent annually while inflation averaged about 2.53 percent per year.
In order to cover rising costs, nearly one third of all American students take out loans to pay for college, with an average balance of $37,667 according to the Education Data Initiative (educationdata.org). That amounts to a whopping 43 million Americans who have federal student debt totaling over $1.6 trillion. Student borrowers aged 30 to 44 years owe 49 percent of the national student loan debt balance, or $823 billion. While there's a widespread perception that student loan debt affects mainly the young, 8.14 percent of federal borrowers are aged 62 years and older. The average 62-year-old federal borrower owes $40,560 in federal educational debt.
With 43 million Americans on the hook for $1.6 trillion, that's money that cannot be applied toward homeownership. As a result, the demographics of homeownership have shifted. In 1981, the average age of first-time home buyers was 29, but by 2021, that age had risen to 33. Among all adults, 47 percent of student debt holders have stated that their loans prevented them from making a down payment on a home.
THE IMPACT OF FORGIVENESS ON INFLATION
While student loan forgiveness has drawn criticism in some circles, the argument that the new policy would spark inflation isn't borne out by the facts. According to economists at Goldman Sachs, the plan to discharge approximately $400 billion in student debt wouldn't send out inflationary shockwaves. Their projections indicate that reducing borrowers' loan balances would boost the gross domestic product by only about 0.1 percent next year, with that amount expected to be even smaller in subsequent years. A big reason for this is that unlike the pandemic stimulus checks, in which the economy was suddenly infused with trillions of dollars, there wouldn't be a substantial enough shift in the buying power of borrowers to drive up inflation. Additionally, the debt forgiveness would coincide with borrowers resuming payments on their outstanding balance in January of 2023. The forgiveness would add to the national deficit, but that is not expected to exacerbate inflation, either.
LOOKING FORWARD
While it's clear that student debt impedes homeownership, what are the alternatives? If tuition and the cost of real estate continue to outpace inflation, people will be increasingly forced to decide between education and homeownership. While debt forgiveness offers some relief to existing borrowers, future generations will inevitably need to borrow to pay for their education.
Issue 4 2022 | 73
First, I would suggest potential borrowers seek out less expensive alternatives to private universities, at least for part of their education. For students who want their diploma from a private college, they can take their core requirements at a less expensive public university and then transfer to a private college afterwards. As stated above, the disparity between tuition at a private college versus in-state tuition at a public college is about $18,000 per year. If you were to attend a public college in-state for the first two years and then transfer, you would save $36,000 that way. If you attend an in-state school for four years, you could save $72,000.
If you're the parent of a child who will need student loans, it's important to have a realistic conversation about this choice. When I look at buying a rental property, I always "run the numbers" on it, meaning that I evaluate the expenses versus potential profits. I would advise borrowers to "run the numbers" on their degree. That includes looking at the salary that a recent graduate could expect in the intended field as well as how much disposable income they expect to generate compared to their monthly payment. For young people, coming up with these estimates may be difficult, so parents could assist with calculating real costs for rent, taxes, and other expenses. Having a conversation about
these numbers could persuade a student to make choices that will leave them less burdened by debt in the future.
The main problem with student loans is that they're commonly taken on by teenagers who are pressured to dive headlong into hundreds of thousands of dollars of debt. In most cases, they haven't worked full-time yet but are expected to commit to a career track. This is why I would encourage incoming college students to take a year off after high school to get some experience in the field they intend to pursue. This is fairly common in Great Britain, where it's called a "gap year," and it allows students time to work in the real world. In the US, where higher education is so much more expensive, this should be common practice.
Ultimately, a system that forces people to decide between education and homeownership should be reassessed. People choose to get a degree to advance themselves professionally and financially. Individuals with a bachelor's degree but no student loan debt have the highest rate of homeownership in their age group, regardless of their age. For their counterparts who are burdened by student debt, they're forced to defer their dream of homeownership, which is the best way to build longterm wealth.
74 | JetsetMag.com
Josh
Tobey Bronze Sculpture Heart & Soul Edition 20 Heart 49" H x 18" W x 22" D Soul 48" H x 19" W x 23" D www.joshuatobeystudios.com Website
sk any billionaire how they acquired their wealth and the answer will almost always include an early venture into the real estate investment world.
Visionary entrepreneur and social media icon Grant Cardone, one of the most successful real estate moguls in modern history, is raising the bar by inspiring millions of devoted followers to join him on his journey and follow his unconventional approach to building wealth.
You've almost certainly heard of Cardone. The charismatic investor is globally recognized for his business-building leadership and the massively popular 10X concept that's fueled his meteoric rise. With a real estate portfolio worth north of $4B, the CEO, real estate investor, NY Times bestselling author, master sales and marketing trainer, social media guru, and motivational speaker is a genuine success story. We sat down with the jetsetting businessman to discuss how he built his fortune and became one of the internet's most recognized names.
Grant Cardone wasn't born with a silver spoon in his mouth. His beginnings were humble and were significantly impacted by the death of his father, the son of Italian immigrants, when Grant was only ten. "My dad grinded to get our family into the middle class, and even though I was a very young boy, I knew he was proud of his achievements. He died only a short year after he had finally confirmed our family's position in the middle class: home and car paid for and a little life insurance," he recalls. "My dad didn't work hard because he wanted fancy stuff. He did so because he thought it was his responsibility to provide for his wife and kids. He approached work as his duty to provide for his family. He instilled this work ethic in me by how he lived his life."
| JetsetMag.com Altitude // Feature
2022 | 77
In his teenage years, Cardone's grief and resentment over losing his father ultimately led him to drug and alcohol use. By the time he was 18, he was using drugs almost daily, and at 20 he experienced another major loss when his older brother died suddenly from an accident. The trauma accelerated his substance abuse problems, making him feel like a disappointment to both himself and his family.
A few years later, at the age of 23, Cardone was hospitalized after nearly being killed by some unsavory people he was mixed up with. Realizing he had hit rock bottom, he made the decision to completely change his life. As he says, "It was that day I decided success is not an option. I have to have it and turn myself around. It's all about me now." Cardone quit drugs, alcohol, and anything else that was holding him back, and committed to becoming the best version of himself. The economy was in a slump, though, and with record unemployment, he had no option but to take a job in car sales.
Referring to that time, he tells us, "I decided to make the best of it. I learned everything I could about selling cars. I spent the next two years developing my sales skills and saving my money. From there, I used that money to buy my first piece of real estate." As the story goes, Cardone was eventually fired from his auto sales job for something he didn't do. "This pissed me off. I swore that I would never depend on anyone else for a job again. And I put all of my effort and energy into starting and growing my own business."
Cardone amassed significant wealth from his initial investments, but the recession of 2008 put his resiliency to the test, as his businesses were decimated in the wake of the financial downturn. He explains, "The Great Recession Wake Up Call forced me to understand a few million dollars of net worth, two businesses, and a couple of hundred apartments was NOT enough to ensure my future. I had to go 10 TIMES (10X) bigger, ten times more customers, 10X more verticals
78 | JetsetMag.com
Altitude // Feature
(industries), 10X the income, 10X the properties, 10X the employees, 10X everything."
Cardone's outrageously successful 10X concept was born.
"Just 12 years ago, I only had 3 employees and two businesses and 260 apartment units. I was flying commercial everywhere and all my business combined probably did $2M per year. Today, I run eight different businesses, gross income is $155M in revenue from the businesses, another $350M from the 12,440 apartment units, I fly private on a 2020 Gulfstream 650ER, an Augusta 139 Helicopter, and my partner at Cardone Ventures operates a Falcon 900. Rather than having a couple of hundred customers, today I have almost four million who do business with me in 160 countries."
The visionary entrepreneur has inspired millions of people across the globe. His bestselling book The 10X Rule led the international magnate to launch the 10X Growth Conference, 10X
Global Movement, and a number of Cardone-branded companies, all with a mission to "help others improve their businesses, careers, finances and relationships."
We asked the colorful castle-builder to describe what it takes to achieve his stratospheric level of success. Cardone tells us the things people struggle with most in real estate are discipline, patience, and not thinking big enough. As he observes, "In real estate, it's not if you make money; the question is when. One of the reasons I love real estate so much is I am able to invest in an asset and be paid to wait (passive income monthly) and as rents increase over time, so will the value of the property." While he candidly admits the best time to invest in real estate was 20 years ago, Cardone believes in the future of the sector, predicting that "investors, not homeowners, will continue to represent a larger majority of those purchasing single family homes in America."
Issue 4 2022 | 79
"As for social media, people make social media success harder than it needs to be. Frequency and quantity beat production and quality. I share everything with [my followers]: the jet, helicopters, the real estate purchases, our victories, setbacks, the travel, and I do this on good hair days and bad. My policy is promote, promote, promote. @grantcardone"."
As for social media, "People make social media success harder than it needs to be. Frequency and quantity beat production and quality," he tells Jetset "I share everything with [my followers]: the jet, helicopters, the real estate purchases, our victories, setbacks, the travel, and I do this on good hair days and bad. My policy is promote, promote, promote. @grantcardone"
Remarkably, Cardone says he's raised almost $1B in cash without using brokers and banks, instead allowing anyone to invest in his business ventures through crowdfunding. He proudly professes, "While many people raise money for real estate, no one has ever done what I am doing."
Cardone's philanthropic efforts reap the benefits of his social media and crowdfunding acumen, as well. The Grant Cardone Foundation, a national non-profit organization, specifically focuses on helping fatherless and other at-risk youth. His motivation? "I can't think of a more worthwhile goal - especially because I grew up poor and without a father figure myself. With the right information and a dedication to success, anyone can become a millionaire. My greatest passion is helping people do just that."
The impressively fit 64-year-old Cardone shows no sign of slowing down anytime soon. Asked what our readers can expect from his brand over the next few years, he says, "You can always expect me to 10X everything I have already done. We are teaching people that the only way to protect themselves is through expansion. If you aren't expanding, you're contracting."
Before wrapping up our conversation, we queried Cardone about his passion for private jets. While he acknowledges the time savings and convenience of flying private, he highlights another perk: "I get to take my family with me everywhere and they all work with me in the business. We homeschool the girls, just at 51,000 feet and 700 mph."
Finally, we asked Cardone to share one piece of advice he would give his younger self. His response perfectly encapsulates the man behind the marketing machine: "I would think much bigger. I would give myself permission to be completely obsessed. I would not do what I am good at, I would do what I could get super rich at. I would go all in and stay broke (as I have done in my life and still do today). I would run from the middle-class, giving anything that suggests comfort the middle finger and bet on my real true potential. And lastly, the most important thing is to help others become all you become and more."
We couldn't have said it better. Find and follow Grant Cardone on social media @grantcardone, that is unless you already do. Read our full exclusive interview at JetsetMag.com
80 | JetsetMag.com
Altitude // Feature
©2022, CIRRUS DESIGN CORPORATION D/B/A CIRRUS AIRCRAFT Visit us at NBAA-BACE Exhibit Hall - Orange County Convention Center - Booth 3600 Static Display - Orlando Executive Airport - AD 505 To learn more about VisionAir and the G2+ Vision Jet, call 833-735-0651 or visit cirrus.link/jetsetvisionair Your Time. Your Jet. Our Pilot. Experience the freedom of life at jet speed with VisionAir™ – a turnkey ownership program that includes everything you need to own a Vision Jet®.
ow well and quickly do you recover from difficult, tough or challenging events?
How quickly do you spring or bounce back from circumstances that try you?
How elastic, flexible or pliable are you when you are being tested almost to the limit?
Does your life demonstrate masterful plasticity when faced with adversity? Do you have true grit and resolve, and do you rise from the ashes after being faced with challenging or even traumatic perceptions or experiences?
Having endurance and resilience is essential for you to have a well-lived life. Otherwise, your added daily distress levels can pile up, resulting from your inability to adapt to your constantly changing world.
The perceptions of loss of that which you seek and the perceptions of gain of that which you attempt to avoid are the sources of your various distresses, but your ability to absorb shocking news with equanimity is one of the signs of maturity, wisdom and mastery. Having the fortitude and courage to remain poised or return to poise after being challenged, regardless of perceived circumstances, is essential for living an exemplary, leadership-positioned life.
82 | JetsetMag.com
It is not so much what happens to you that truly matters as much as it is your perceptions, decisions, and actions or response to what happens. These are what you have control over. They are what truly give you power and what make the greatest difference in your life. Taking command of these three neurologically driven processes can make the difference between being a victim of your history or a master of your destiny.
You have two distinct primary areas in your brain that impact the way you react or act to your daily stimuli and events. One is your amygdala, a subcortical area sometimes called "the desire center" that comes online when you are in survival mode and emotionally and sometimes foolishly overreacting to life. Its response is sometimes called "systems 1 thinking" because it is fast reacting and is designed for perceptions of subjective emergency. It is the seat of hindsight. It reacts before it thinks. Your amygdala is particularly responsible for your impulses and instincts and short-term gratification. It is reflexive more than reflective and narrow minded more than broad minded. Because your desire center is more subjective and biased, it is generally more emotionally polarized and often associated with potentially rigid absolutes. It fires off when you are seeking prey (goal-supportive opportunities) and avoiding predators (goal-challenging threats). It assigns emotional valency or charge and initiates elevated dopamine and/or adrenalin responses. It speeds up your aging process and can curtail your immunity.
Another primary area of the brain is your prefrontal cortex, sometimes called "the executive function center," that comes online when you are in thrival mode and thoughtfully and wisely pro-acting in life. It is sometimes called "systems 2 thinking" because it is slower acting and is designed for perceptions, thoughtful decisions, actions of
utility, meaningful and objective strategies and longer-term purposeful pursuits. It is the seat of foresight and reflection. It thinks before it reacts. Your prefrontal cortex is more responsible for your inspired long-term vision, strategic planning, mitigation of risks, execution of plans and self-governance. Because your executive center is more objective, it is more neutral and adaptable and perceives less fear of loss or gain. It balances out your neurochemistry and governs and enhances your autonomic and immune functions and its resultant alpha and spontaneous gamma waves synchronize your remaining brain along with your heart. It is in this area that a greater level of patience, poise and resilience is born.
So how do you awaken your executive center and its function? This is where living according to priority comes into play. You have a unique fingerprint, a specific set of values or priorities you live your daily life by—your hierarchy of values. Whatever is highest on your list of values, you are spontaneously and intrinsically inspired to do and fulfill. This is where you are most disciplined, reliable and focused. You require no extrinsic motivation to act in order to achieve what is most important or valuable to you. You spontaneously pursue whatever this highest priority is. And whenever you pursue meaningful priorities and challenges that serve others and that inspire you, your life does not fill up with as many distressful challenges that don't. On the other hand, if you are not filling your day with high priorities that inspire you, your day will be destined to be filled with low-priority distractions that won't.
When you fill your day with high-priority actions, your blood, glucose and oxygen flow more into your executive center and you become more strategic, objective and resilient. You wake up your natural born leader that may be lying dormant within.
84 | JetsetMag.com
"You require no extrinsic motivation to act in order to achieve what is most important or valuable to you. You spontaneously pursue whatever this highest priority is."
- Dr. Demartini
©2022 Corcoran Group LLC. All rights reserved. Corcoran® and the Corcoran Logo are registered service marks owned by Corcoran Group LLC. Corcoran Group LLC fully supports the principles of the Fair Housing Act and the Equal Opportunity Act. Each franchise is independently owned and operated. TURKS AND CAICOS | +1.800.717.0804 | CORCORAN.COM Corcoran has your home in paradise. The best souvenir from your Turks and Caicos visit is a brand-new address.
Altitude
Inspire
When you do not take command of your day and live according to your highest priorities, your lower priority distractions will inevitably emerge and possibly engulf you. You will become more vulnerable to outside opportunists and time-consuming distractors. Then your blood glucose and oxygen will begin to flow down more into the subcortical area of your brain—the amygdala, the desire center—and initiate a series of more reactive and rigid, subjectively-biased, ungoverned survival reactions. Now your immediate gratifying amygdala and its corresponding gut brain's impulses and instincts will dominate your behavior and your non-resilient, less efficient and effective distress response will ensue.
When this happens, your adrenal gland will pump out cortisol and the distress response will shrink your space and time horizons and initiate immediate, gratifying survival reactions. Now you will react before you think and have to learn through hindsight, trial and error, instead of foresight and thoughtful strategic planning. You will now be less effective at perceiving, deciding and acting. And you become vulnerable to outer circumstances, more than capable of pursuing your inner yearnings of meaning and the inspirations of your heart.
So, it is ultimately how well you live according to your priorities that can determine your level of resilience. When you "knock your day out of the ballpark" as some say, through living with a clear prioritized agenda and ticking off your highest priority actions or items throughout your day, you feel on top of the world. And you go through your day and come home with more resilience to face whatever is waiting for you.
When you let your perceptions of the outer world's challenging events dictate your reactions and you put out low-priority distract ing fires all day, you can become a grizzly bear—ready to overreact throughout your day and upon returning home.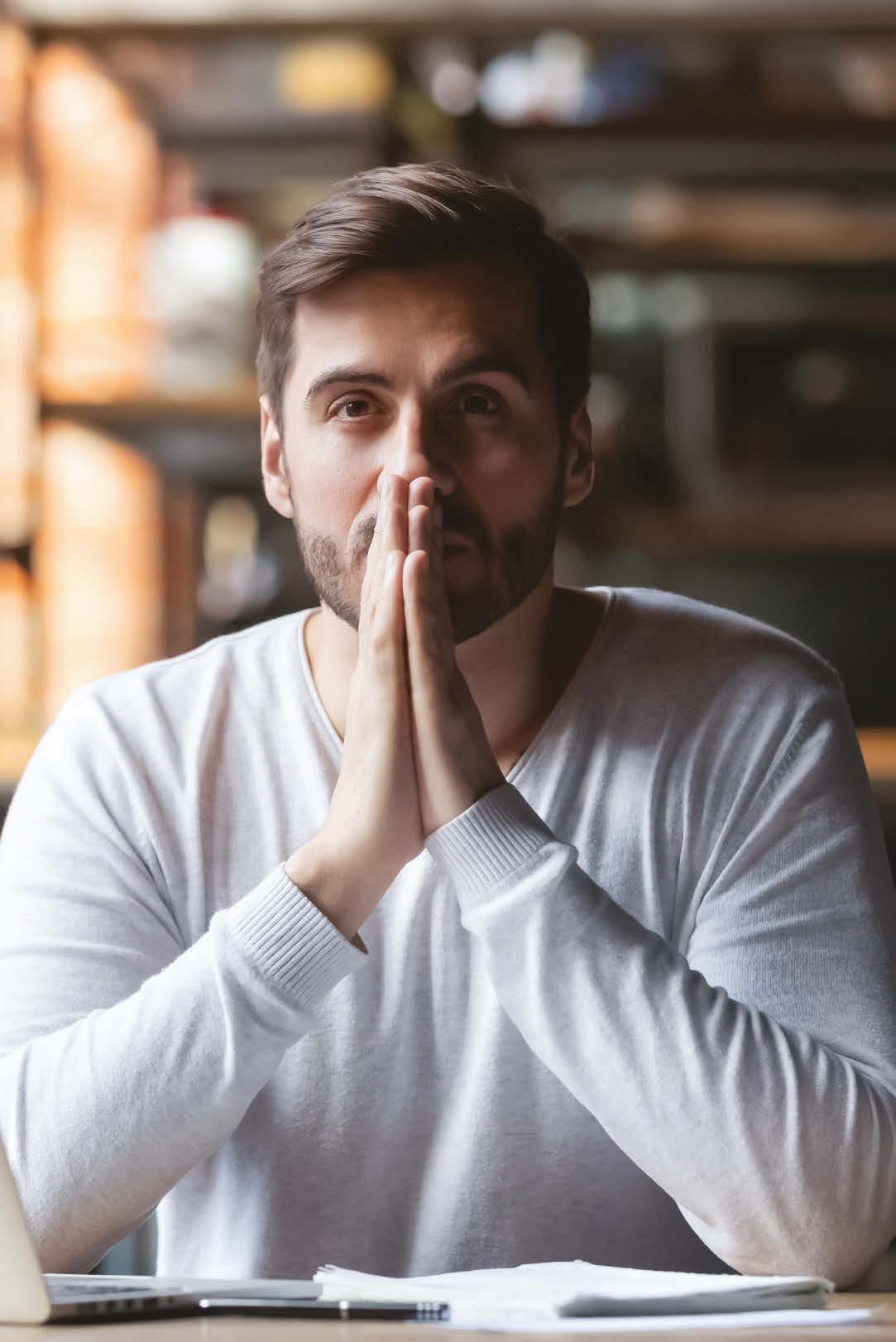 You, your employees, your friends and your family of loved ones all deserve to see you as your most authentic self, ready with resilience to inspire, lead and exemplify the way. So prioritize your daily actions and delegate your lower priorities to those who would love to take them away. Say yes to what is most important and meaningful and no all the rest. Give yourself permission to master your life with resilience and live with wisdom.
86 | JetsetMag.com
//
Dr. John Demartini is an award-winning human behavioral specialist, educator, internationally published author, consultant and founder of the Demartini Institute. Drdemartini.com
"You, your employees, your friends and your family of loved ones all deserve to see you as your most authentic self, ready with resilience to inspire, lead and exemplify the way."
- Demartini
PARADISE ISLAND, BAHAMAS
Beach House Villa 3
4 BR | 5,250 SF | Private Dock | $11,500,000
Sandy Beach, 40' Heated Pool, Alfresco Dining, Gym, Lush 0.2525 Acres. Property ID 49593
Mark.Hussey@SIRbahamas.com +1.242.424.9193
Katina.Schopper@SIRbahamas.com +1.242.422.8462
PARADISE ISLAND, BAHAMAS
Penthouse at Ocean Club Residences
B6-2 | 4 BR | 4/2 BA | 7,224 sf | $7,395,000
Luxury waterfront living. Marina, Concierge, Golf, Beach Club. Gated. Property ID 48247
Craig.Pinder@SIRbahamas.com +1.242.457.2282
Nothing Compares.
BAHAMAS SOTHEBY'S
PARADISE ISLAND, BAHAMAS
Harbour Way, 110 Ocean Club Estates
8 BR | 8/1 BA | 16,220 sf | Waterfront
Luxury Waterfront, 130' Boat Dock. World-Class Golf, Beach Club. Gated. Property ID FQTK54
Nick.Damianos@SIRbahamas.com +1.242.376.1841
PIPE CAY, EXUMA CAYS, BAHAMAS
Pipe Cay Acreage
22 Acres | $4,800,000
Rare freehold opportunity. Four north end parcels. Two Beaches. 30' elevations. Property ID 48382
Christopher.Ansell@SIRbahamas.com +1.242.427.0082
BAHAMAS | +1.242.322.2305 | SIRBAHAMAS.COM
INTERNATIONAL REALTY | WINDSOR BUSINESS PARK • NASSAU,
|
Altitude // Escape
luxurious—and futuristic—opportunity to visit the White Continent is now here with the opening of Echo, the newest camp by White Desert, a power player in the polar travel arena and the only luxury hospitality company in the world to fly business jets to Antarctica. The camp is located inland of the continent's north coast, three miles from Wolf's Fang, a sister camp that opened in December 2021 on a glacier in Queen Maud Land. A specially treated 8200-foot runway is reserved exclusively for private jets, either White Desert's Gulfstream 550 or those of camp guests (the likes of Prince Harry, Bear Grylls, Buzz Aldrin).
"Bombardier's new flagship, the Global 8000, is a private jet that will fly at near-supersonic speeds. It will reach speeds of 0.94 Mach and fly 8,000 nautical miles (9,206 miles)."
Inspired by the golden age of space exploration, the idyllic design of Echo's "Sky Pods" is striking, to say the least. The pods rise up on the horizon like superstructures from a parallel multiverse. Futuristic and nostalgic all at once, six heated pods were created using compos ite fiberglass with floor-to-ceiling windows through which you can lose yourself in the lunar-like landscape from the comfort of your bed. Wak ing up at Echo, encircled by otherworldly geological formations, feels like you've lifted off the planet without actually leaving Earth.
Each pod features original photography by Colonel Terry Virts, for mer International Space Station Commander, taken from the ISS. Virts was an early guest with White Desert, and the terrain spectacle clearly made a massive impression. Says Virts of the Echo camp landscape, "The mountains are the most beautiful I have seen across Earth, Venus and Mars."
On arrival, you can sip a welcome cocktail chilled with 10,000-yearold ice in the central lounge. Echo is the next best thing to a stag party on
Mars. Intimately scaled, it's ideal for exclusive use by affluent families, C-suite executives and bachelors gone rogue. Capable of housing 12 explorers in seriously luxe style, Echo's high-end execution of thrilling expeditions is rather remarkable given the extreme environment. As with all of White Desert's camps on the 7th Continent, Echo was designed to be dismantled at the end of every season, leaving no footprint.
While at Echo, you can fill your days with as much fat biking, kite-ski ing, and skidooing as you like. Or forge trails in a 4×4 arctic truck to iceclimbing and mountaineering sites. An expedition to the 28,000-strong Emperor Penguin colony is a peak experience, to be sure. Be sure to avail yourself of the arctic-specific SPF100 on hand at camp—you've literally never been so close to the sun.
Soon, there will be two significant upgrades for air travel to Ant arctica and White Desert's camps. Bombardier's Global 8000 and Gulfstream's G800 will be the new lone "long rangers" ready to quite literally rock your aerospace. This is one giant leap for aviation aficio
Issue 4 2022 | 89
nados once hindered by refuel pit stops. The brain trusts at these two industry leaders have impeccably engineered new flagship jets capable of reaching Echo.
Bombardier's new flagship, the Global 8000, is a private jet that will fly at near-supersonic speeds. It will reach speeds of 0.94 Mach and fly 8,000 nautical miles (9,206 miles). This enviable range will allow owners to connect cities like Los Angeles and Singapore. Think London to Perth, with barely time to polish off a bottle of Pinotage before touchdown. This means an expedition to Antarctica will be more attainable for private jet owners who thrive on exploration rather than lying out on the lido deck all day.
On board you'll find four distinct living areas—a meeting space, dining room, cinema and a bedroom. The entertainment suite features a sofa large enough for spooning sessions, and an oversize 4K TV for the ultimate in high-altitude "Netflix and Chill," all to the sonic delights of Bombardier's l'Opéra audio system. Who knew flying could be this divine? The aircraft will be the fastest and longest-range purpose-built private jet on the market, one-upping the company's Global 7500, which currently stands as the world's largest and longest-range business jet.
The 8000's most impressive mic drop is the bedroom—it features a swoon worthy full-size bed, spacious closet, a 32-inch TV and chic loungers. Adjoining the bedroom is an ensuite bath complete with
90 | JetsetMag.com
wardrobe, vanity table and standing shower (a rather dramatic upgrade from a 70s "mile-high club"). Once on the market, the Global 8000 will be the industry's fastest civil aircraft since the iconic Concorde. Bombardier notes the four-zone cabin Global 8000 is expected to enter service in 2025, at a list price of $78 million.
Bombardier has already started testing the 8000; its flight test vehicle number five recently broke the speed of sound. The majority of owners will never fly this fast, instructing pilots to aim for speed ranges that conserve fuel and maximize range. But it is a rather splendid feather in the cap for Bombardier, edging out the competition when it comes to speed.
We've clearly entered the next golden age in the world of private jets. Gulfstream's G800 will fly farther faster than any aircraft ever produced by the company, while boasting impressive, next-gen connectivity for both cockpit and cabin. Designed to seat up to 19 passengers in consummate style, the G800 offers up to four living areas or three living areas with crew compartment. Whisper-quiet noise levels are a game-changer for light sleepers, while 16 Gulfstream panoramic oval windows appeal to landmark-spotters.
Arriving in style aboard a G800 to a White Desert camp will be the stuff of travel dreams for captains of industry and celebrities alike. The G800 offers the longest range in the Gulfstream fleet with its 8,000-nauticalmile/14,816-kilometer range at Mach 0.85 and 7,000-nm/12,964-km range at Mach 0.90. Powered by high-thrust Rolls-Royce Pearl 700 engines, the G800 also features enhanced fuel-efficiency and more citypair capabilities and options as far as Antarctica. The futuristic fuselage is distinctive and streamlined to precision. With a standard price of $72.5 million, G800 deliveries are anticipated to begin in 2023.
Whether you travel to Echo camp on White Desert's Gulfstream 550 or the new Bombardier Global 8000 or Gulfstream G800, a luxurious ex perience awaits you. As night falls upon Antarctica, imagine sipping snif ters of Speyside Scotch served from a "snow bar" sculpted from Jurassicera ice. The dining room will serve up epicurean delights such as savory lamb shank or velvety tagliatelle in a Parmigiano wheel, no small feat considering you're carb-loading this close to the South Pole. Beam us in a hologram of Layer Cake-era Sienna Miller, and we're cooked. This five-day fantasy can be yours for $780,000, for up to a dozen of your friends.
92 | JetsetMag.com
LIMITED
EDITION HOLIDAY SEASON OFFER
An iconic hotel in Portugal is impressing the hospitality indus try one project at a time. The luxurious Four Seasons Hotel Ritz Lisbon, located in the country's bustling capital city, has undergone a complete renovation of its lavish accommoda tions. But this isn't just a standard refresh; this project reflects the Ritz's unique blending of rich history with fully modern sensibilities.
To help realize their vision of breathing new life into the classic property, the hotel's owners partnered with esteemed Portugese architects Artur Miranda and Jacques Bec. With ambitious plans to infuse the historic hotel's original 1950's roots with a contemporary aesthetic, the team took inspiration from Room #44 (featuring a purely vintage 50's-inspired design) and applied this theme to each of the property's guest rooms. The result is a stunning homage to the hotel's rich heritage and all that Lisbon has to offer travelers from across the world.
A noteworthy upgrade at the Four Seasons Hotel Ritz Lisbon is its Michelin-starred restaurant "CURA," which takes its name from the Portugese curadoria, meaning "skillful curatorship." In fact, the entire restaurant space was deliberately designed as an extension of the hotel's extensive art collection. Chef de Cuisine and head culinary curator Pedro Pena Bastos relies on meticulously sourced local produce for CURA's offerings, which have been consistently recognized for their "high-quality cooking" and "all-authentic ingredients." As Chef Bastos observes, "The history behind our iconic hotel and the
surroundings of our restaurant are taken into account throughout the entire experience and quality we offer." Signature items on the CURA menu include Merino lamb, Ossetra caviar, line caught sea bass, beef tartare, and many more. A highlight of the dining experience is the "bread moment," featuring ancient grains, aged butter, and olive oil sourced from the native-Portugese chef's family estate. CURA's worldclass menu and exceptional service have garnered high praise from foreign visitors and locals alike.
Although Lisbon sees over 300 sunny days a year, a hotel with an outdoor swimming area is a rarity in the popular destination city. The Four Seasons Hotel Ritz Lisbon, with its entirely redesigned outdoor pool, has filled that niche in stunning mid-century style. The hotel's lushly landscaped pool area provides the perfect year-round getaway, with its comfortably-heated water temperatures and underwater speakers. The pool bar, covered in hand-crafted tiles, provides Lisboninspired cocktails and refreshing bites for those who simply want to enjoy some poolside relaxation, and the organic contour of the pool and the hotel's luxury lounge chairs create a serene, park-like escape where guests can relax and enjoy the city views.
The reimagined and refreshed Four Seasons Hotel Ritz Lisbon is an idyllic retreat for those in search of a sophisticated oasis. In fact, there's never been a better time to experience Lisbon's most iconic hotel, where guests are sure to feel loved by Lisbon.
Fourseasons.com/lisbon
94 | JetsetMag.com
Altitude // Escape
Kaye
Issue 2 95
Unforgettable.
gradywhite.com Uniquely Grady-White Canyon 456 POWERED BY
Aviators Doing Aviation®
(805) 782-9722 | info@acijet.com | www.acijet.com Pairs well with Pinot Noir FBOs | Aircraft Maintenance | Aircraft Management | Private Jet Charter Welcome to the Central Coast, California's idyllic destination for premiere wines, perfect weather and relaxing by the waves. Start your wine country experience at ACI Jet.
TONDA PF MICRO-ROTOR
#TimeIsFlying