WWW.ENGINEERING-UPDATE.CO.UK June 2023 Sponsored by
ENGINEERING PDATE
At the forefront of digital marketing, Engineering Update strives to bring the latest in industrial engineering in a format that provides the best usability and ease of use for our readers.
Publication Director
Jodie Little
01843 595818
jodie@jetdigitalmedia.co.uk
Editorial Assistant
Laura Sharpe
01843 448 443
laura@engineering-update.co.uk
Editorial Assistant
Leigh Little
01843 448 443
leigh@engineering-update.co.uk
Publishing House
Jet Digital Media Ltd, Suite 1 & 2 Spratling Court Offices, Spratling Street, Manston, Kent CT12 5AN
Editor's Comments
Welcome to the June issue of Engineering Update!
With summer on the not so distant horizon, I hope that everyone is in good health and looking forward to longer, and most importantly, sunnier days ahead.
As well all know, the Engineering industry never stops continuing to research, develop, and produce new technologies and solutions for our ever-changing world, and this month is no different.
From a group of scientists at Oxford University working on new graphene based batteries that look to revolutionise the way we charge and store energy within our devices. To the exciting news of a new research centre for robotics and artificial intelligence that is set to be opened at the University of Birmingham. Engineering Update's June issue is packed full of the latest news, products, and services from some of the industry's leading authorities on Engineering innovation.
We are always keen to hear the thoughts and insights of experts within the industry and welcome submissions for upcoming issues.
If you have any knowledge to impart, please get in touch!
Jodie Little - Publications Director jodie@engineering-update.co.uk
www.engineering-update.co.uk
Jodie Little
WWW.ENGINEERING-UPDATE.CO.UK June 2023 Sponsored by ENGINEERING PDATE
CONTENTS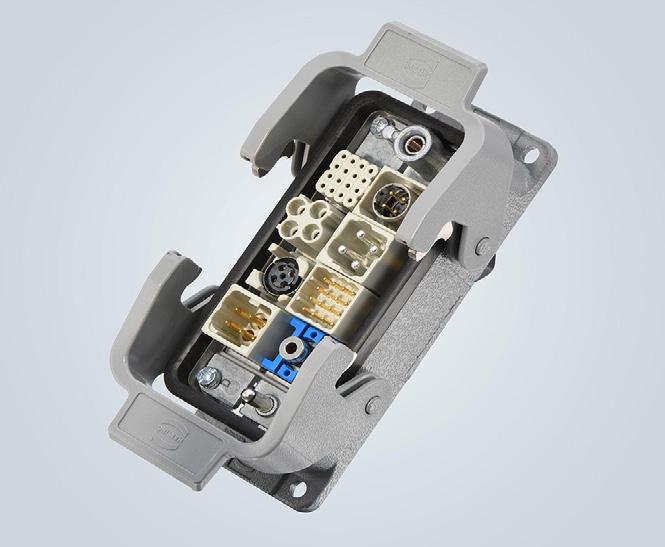 The next level of modular industrial connectors 10 Easy product handling with vacuum belt conveyors 14 |3 Electric car giving driving lessons to children 22 Ruggedized lenses for space projects 16 Taking drive performance to the next level 21 June 2023
REMBE® Pressure Relief and Explosion Safety. © REMBE® | All rights reserved rembe.com hello@rembe.com