COHORT 4 APRIL – NOVEMBER 2022 Invest Local. Grow Global.
INTRODUCTION
JBDC's
Accelerator Programme works at the intersection of entrepreneurship, innovation, and internationalisation. It creates opportunities for the inclusive sustainable growth of high potential MSMEs by improving their capacity and skills, preparing them to access equity capital, increasing their access to finance and providing innovative solutions to help them access and sustain their presence in local and international markets.
Established in 2017, presently in its fourth cohort; the Programme is designed to suit the local context of business development as captured in the MSME & Entrepreneurship Policy (2017) while drawing from the lessons, models and examples in business acceleration from across the world as well as JBDC's 'on the ground' experience. The development of the programme, training modules and support systems were done based on the contribution of local and international experts in emerging and developing sectors. It is executed over a six (6) month period and focuses on Business Planning, Pitch Preparation, Mentorship and Advisory Panel Support.
Forty-eight (48) MSMEs have completed the Programme, resulting from three (3) cohorts of approximately 20 each. Top achievers of the Programme include: ■ Mobile Edge Solutions
Resolve IT
Bio Regeneration Medical Centre
Ashebre ■ Newtown Bakery ■ Dimex Technologies Ltd.
Implementation of the Accelerator Programme is done within a broader comprehensive framework which provides customised training and support specific to the needs of businesses as they transition along the business continuum.
At the core of the JBDC's Business Support Model for the Accelerator are high growth potential clients who are immersed in a programme comprising of the following activities:
Scheduled and Demand Training
In 2022, JBDC partnered with the Development Bank of Jamaica (DBJ), to deliver Cohort 4 of the Programme, totalling J$60 million in cash and services. Cohort 4 features 30 participants with full immersion and 30 participants in an introductory phase in preparation for full 6-month immersion. This publication showcases the 30 participants who have undergone full immersion.
■
■
■
1.
2.
3.
4.
5.
Assessment, Counselling, Handholding and Practice Pitch Sessions
Mentors, Advisory Panels and Consultant Support
Thought Leader Events with Networking Sessions
Resource Centre and Market Access 6. Pitch to Potential Founders and Buyers
Soshanna Mussenden Managing Director
The adage 'water is life' was the only fuel that Soshanna Mussenden needed when she decided to start Aqua Treat Solutions some three years ago.
As the company's Managing Director, Soshanna will quickly and easily share her love for water. "I have over the years grown to love water and the fact that it cannot be created but rather conserved or reused, makes it even more fascinating," she shared.
The entrepreneur who hails from the second city of Montego Bay describes herself as a determined and honest individual who aims to add value.
For Soshanna, the desire to start Aqua Treat Solutions grew out of a need to create a business that could be sustained for future generations. She admits that one of the reasons why she enrolled in the JBDC Accelerator Programme, was to solidify the business structure.
"For a business to grow, structure is key. It helps us to understand the need for proper job descriptions, standard operation procedures and mapping the business strategically. I learnt this and so much more in this programme," she shared.
"My biggest takeaway is that businesses need relationships. Understanding the people, we serve is very important. Different clients will have different needs and a business must understand its customers to grow its relationships," Soshanna concluded.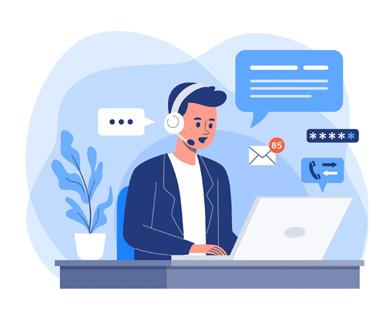 3 ACCELERATOR PROGRAMME COHORT 4 • APRIL – NOVEMBER 2022
TREAT SOLUTIONS
AQUA
876-799-9793 aquatreat876@gmail.com CONTACT
Tanya Baston-Savage Publisher & Editor in Chief
Blue Banyan Books was created for the enhancement of the 'blouse and skirt' Caribbean culture. Established in 2017 by founder and creative, Tanya Batson-Savage, Blue Banyan Books is the fastest-growing book publisher in the English-speaking Caribbean.
According to the self-confessed 'bookworm', "We believe that culture is the root that anchors our Caribbean identity and that our books are about Caribbean identity. As such, we associate our identity with the banyan tree which has aerial roots and so it highlights that no matter how high you go, you remain rooted."
The company publishes a range of books for children from tots to tweens, including picture books, board books, illustrated chapter books, short story collections, and novels.
As a Caribbean publisher, Blue Banyan publishes writers from within the Caribbean as well as the Diaspora. Says Batson-Savage, "… we have published authors from Barbados, Bermuda, Guyana, Jamaica, and Trinidad and Tobago."
The Accelerator Programme journey, says Tanya, has been one of rethinking, realignment and shifting.
"The Accelerator Programme has helped me further streamline my strategic development as I grow from a micro to a small business and prepare for even greater growth."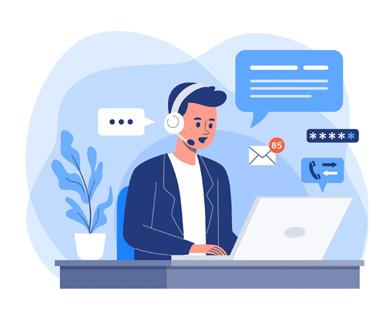 "Being in the Accelerator gave me the space to rethink the core of my business. By that I mean, I re-thought our vision statement and re-evaluated how creating global impact can become a core driver for the business. This was a significant shift, as although I always defined our books as having a global audience, I had not defined the business itself that way," she concluded.
876-456-7544 tbsavage@bluebanyanbooks.com CONTACT
BLUE BANYAN BOOKS
CARITA JAMAICA LIMITED
Rita Hilton Chief Executive Officer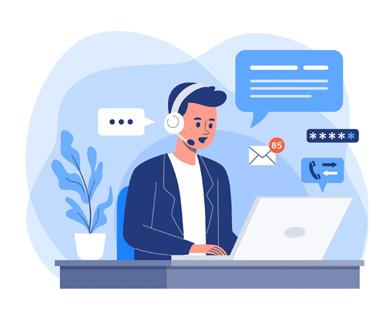 Agro-processing is big business locally and has the capacity for great export opportunities. It has been 35 years since CARITA Jamaica Limited has been serving the international market through the exportation of ground produce, seasonal fruits and valueadded products such as teas, soups and flours. Though the company has been around for 35 years, in 2011 the name was changed from Marketing Developments Limited to CARITA which CEO, Rita Hilton says is "a contraction of the word "Caribbean" and my "Rita."
Ms. Hilton shared the interesting backstory of the company and said "In 1984, I turned to the food export sector and created the company, Marketing Developments Limited to export Jamaican-grown products to New York, USA." Continuing, she said "The company started exporting fresh - not canned - produce in the same way they are consumed in Jamaica in order to meet the growing demand for alike products among the American population."
The loyal, knowledgeable and trustworthy entrepreneur said, "This business generated an additional source of income and enabled me to provide for my family, including to pay my children's university tuition fees." She went on to say, "Over the years, the one-person business became a well-known export company with dozens of employees, supplying fresh fruit and vegetables all year-round on international markets. The business has satisfied a niche market globally and we would want our clients to say that we are dependable, our quality stands out in the marketplace and that our customer service is responsive."
Rita was a participant in cohort 4 of the JBDC Accelerator Programme and shared, "The programme has increased my knowledge of current innovative and technological skills to enhance my development as well as for my company. A major takeaway for me through this programme was the importance of increasing revenues through sales and the knowledge of how to make a business profitable."
876-923-6673 / 876-381-1168 info@caritagroup.com
5 ACCELERATOR PROGRAMME COHORT 4 • APRIL – NOVEMBER 2022
CONTACT
David Cuthbert Director/Principal Architect
Mr. David Cuthbert, Principal Architect and Director of Cut Works Architecture Limited, describes himself as a creatively-curious, energetic and zealous entrepreneur. These qualities have led him to begin this architectural practice that has expanded into interior design and consulting. Cut Works celebrated its 5th anniversary in 2022 and continues to pursue its aim to become a single source for all things related to architecture.
David remarked on the edgy name of his company and said "The name was an attempt at letting the company have its own identity, whilst still having a connection to its founding Architect." Cut Works provides services in residential, commercial and development sectors with an emphasis on modern, sustainable design.
Through these services, David hopes to respond to the issue of the residential market in Jamaica which he believes is greatly underserved. He said, "Many who provide design services for the market do so without having the necessary qualification and license to." David wants that when customers engage with Cut Works that they commend them on having the perfect balance of being personable and professional.
As a participant in the JBDC Accelerator Programme, David said, "We know we are a small (micro) business in a uniquely placed market... but the confidence that is constantly bestowed on us at every corner is heartening, as well as being asked to be one of the faces of Cohort 4 is inspiring and humbling." Continuing to sing the praises of the programme he said, "It was great having someone external to be both accountable to, as well as champion your successes and goals.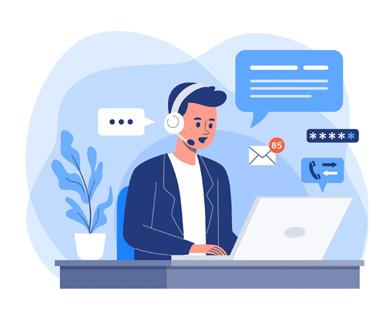 CUT WORKS ARCHITECTURE LIMITED 876-841-4543 cutworksja@gmail.com CONTACT
ECOWORKS JAMAICA LIMITED
Nigel Porter Managing Director
It has been 15 years since Ecoworks Jamaica Limited started. They have taken on the responsibility of distributing energy and water saving equipment to the manufacturing, food processing, transport, hospitality sectors as well as educational institutions.
Nigel Porter, Managing Director said, "Ecoworks came about after observing the high cost to organisations in supplying paper towels for hand drying and the high energy and water in the rest room and wash stations in the manufacturing industry."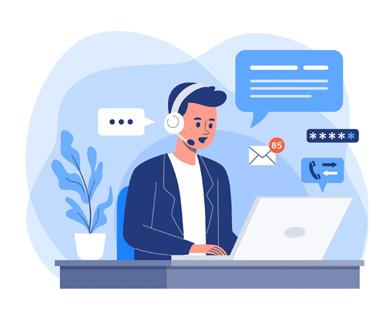 Continuing, Nigel said "We supply low energy, high performance hand dryers which are cheaper than paper towels to operate and eliminate the use for paper towels. Our water saving equipment drastically reduces the amount of water needed to carry out its function." He went on to say, "Our Portable Solar Generator allows its users to power their small electrical equipment in the field where there is no grid power available. It has the capability of being recharged via solar panel or grid power."
The determined, selfless and honest Nigel says the story behind the name was that, "We knew that the products that we wanted to represent would all be eco-friendly and that is the foundation on which we would grow. I could not come up with a suitable name that encapsulated what I was trying to offer."
In an effort to come up with a name that communicated the mission, Nigel said "I then met with my friend's daughter, who said "if you are going to offer these products and they are eco products, then they must know they all work, why not call the company ECOWORKS?" This is how the name was birthed. Mr. Porter said "I would like my customers to say Ecoworks supplies goods of the highest standard and delivers a reliable service."
Nigel had the opportunity to participate in the JBDC Accelerator Programme and said "It has highlighted all the weaknesses within Ecoworks and has provided information to address the problems." A major takeaway for Ecoworks' Managing Director was that "It is important that your potential customers are aware of your presence in the market and what you have to offer."
7 ACCELERATOR PROGRAMME COHORT 4 • APRIL – NOVEMBER 2022
CONTACT
876-326-9675 ecoworksja@gmail.com
Debita White Chief Executive Officer
On August 12, 2021, the Environmental & Maintenance Management Service Group Limited (EMMS) was formed. EMMS provides building maintenance, pest control, landscaping, cleaning and disinfection services. EMMS is the brain child of Chief Executive Officer, Ms. Debita White who said "The name came out of my professional work and study within the area of Environmental Health and General Maintenance.
The story behind the company is personal and also stemmed from Ms. White's desire to solve the problems of others. She said "Having had unprofessional encounters with contractors over the years along with hearing feedback from persons being frustrated with the services they received, I saw the need for a company that is professional, reliable, and easy to pay." In response to the well needed service EMMS provides, Debita shared "I want our customers to know that we are professionals who are empathetic, meticulous and trustworthy."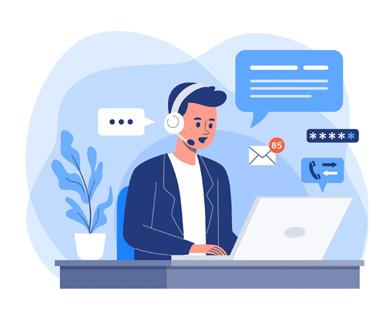 Debita describes herself as an empathetic, meticulous, and magnanimous entrepreneur who through the JBDC Accelerator Programme, chose to advance her business. She said "The Accelerator Programme has given us knowledge, tools, resource persons which include a board, mentors, Business Development Officers and other persons to guide us in the journey to become a successful business."
A major highlight from the programme for Debita would be the assistance from the personnel provided. She said, "I am grateful for the competent resource persons who were entrusted to guide us on our way to becoming a successful business." Lastly, Debita said "Business is more than selling a product, it involves having a strong foundation, structure, system and products that guarantee a successful business."
EMMS GROUP LIMITED 876-899-9633 ceo.emms@gmail.com CONTACT
GREAT HOUSE CATERERS
Smith
Catering Executive & Owner
Food is always a memorable part of an event and often when we think back to a specific occasion, we remember the experience we had with the catering. Theo Smith, Catering Executive has taken on the business of making catering experiences special with Great House Caterers Limited. Eleven years ago, the company was formed and continues to provide fullservice catering with food, bar and dinnerware rental services to clients island-wide.
In reminiscing on the origin of the company, Theo said "I was working in the restaurant industry when I realised two things. Firstly, I was tired of a consistent menu, theme, setting etc. that I had to operate from in a typical restaurant environment and secondly, at the time, I thought the status quo in the off-premises catering industry was behind locally, compared to the international standards." With these two observations, Mr. Smith said "I decided to look into starting a catering business, so I did some research and visited the largest catering conference in early 2011 and when I came back, I immediately started plans on Great House Caterers."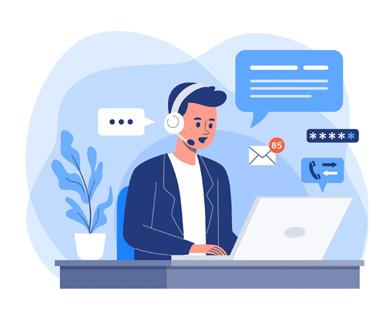 Theo said, "From the start, our intention at Great House Caterers was to have an ever-evolving menu with fresh and exciting menu items, as well as to ensure we were more than just providing our clients and their guests with food, but providing them with a culinary experience." Continuing, he said "We want our customers to feel like royalty, hence the name Great House and interestingly the name of the road the business started on was Great House Close."
"When our clients work with us, we would love for them to say we were able to plan the food and beverage service of their event with ease, and they were able to enjoy the amazing food we provided and had guests raving about the whole culinary experience," Theo said.
Through the JBDC Accelerator Programme, Theo noticed how little changes have begun to impact their operational efficiency, their finances and their brand presence. He said, "I appreciated the JBDC team of experts, as well as the external facilitators/presenters, and advisory board members, that I was able to ask detailed questions, brainstorm solutions and discuss ideas." Theo also said a key takeaway for him was the importance of documentation.
9 ACCELERATOR PROGRAMME COHORT 4 • APRIL – NOVEMBER 2022 876-408-5986 theo@ghcaterers.com CONTACT
Theo
Nekeisha Taylor Wallace Manager
Manufacturing and Retail are large industries locally, and seven years ago, Hill Run Spice found its special place in this very important industry. Manager, of Hill Run Spice, Nekeisha Taylor Wallace said, "The business came out of a need to supply quality seasonings through retail suppliers. We found that the seasonings were being made with fillers that could not give food the proper flavours. We want when customers experience our products that they say things like "this tastes good, it flavours the pot very well and it is a high quality brand."
Nekeisha is an entrepreneur that is motivated, filled with integrity and a go-getter. She revealed that the name Hill Run Spice was a deliberate coining. She said, "We came up with the name Hill Run Spice from a small community in Spanish Town. We all know that Spanish Town is synonymous with crime. We hope to change that mindset by putting our factory in that community and to help to contribute to the development of that community."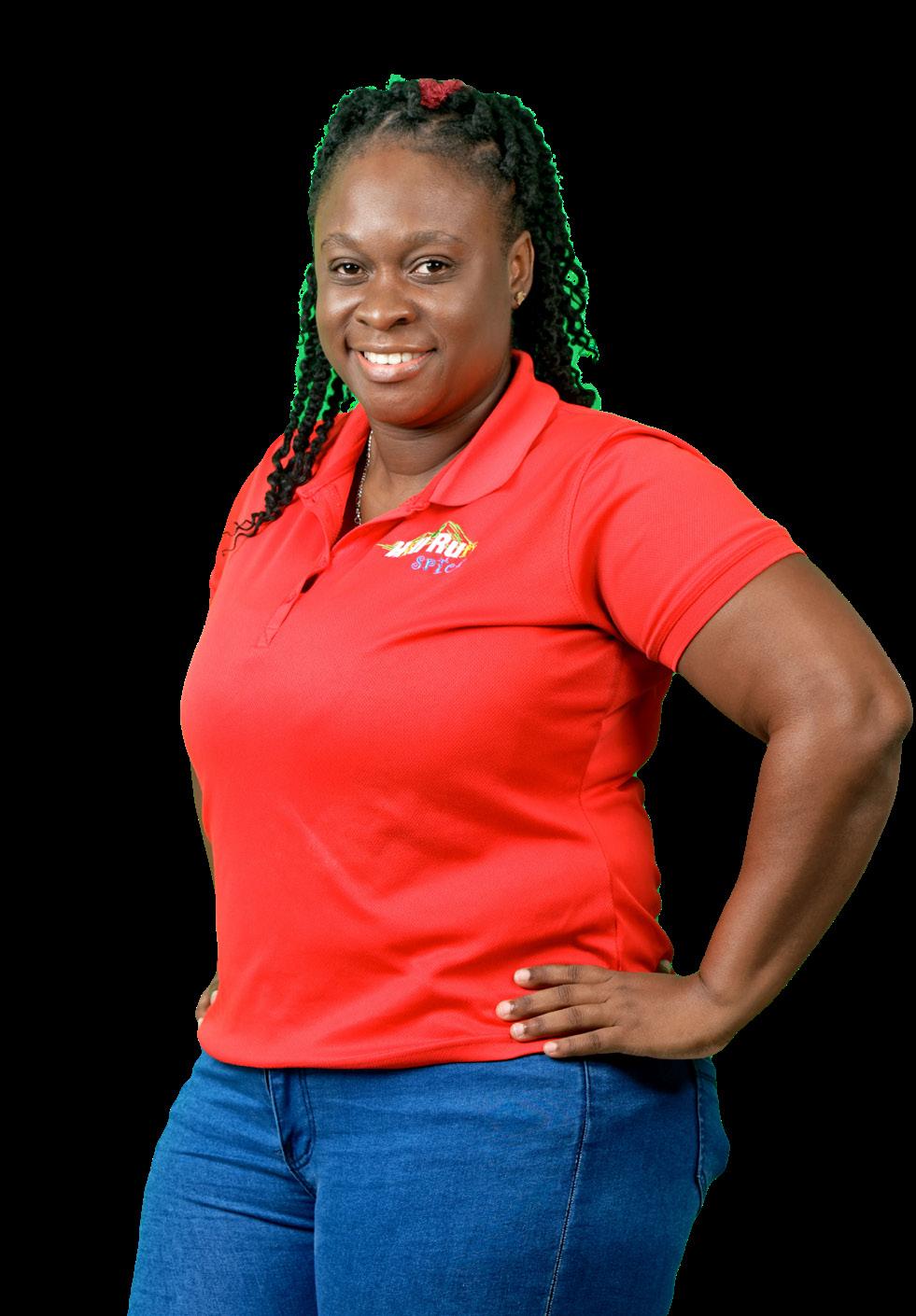 As a participant in the JBDC Accelerator Programme, Nekeisha said "It has opened many doors to introducing me to key players in our industry. It has given me detailed information on every sector of my business and introduced me to ways in fixing the problems I have within my business."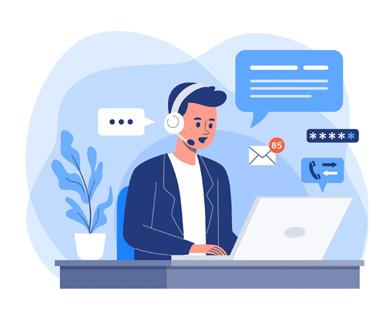 In concluding, Nekeisha said "My biggest takeaway from the programme would be a grant that we were awarded for operations. This grant allowed us to sit with a team from Operations, who helped to put all our business processes into manageable tasks, having them well documented and into processes that flow naturally. This has improved how we do business significantly."
HILL RUN SPICE 876-479-6116 ntaylorwallace16@gmail.com CONTACT
Hjort Henry Managing Director
"W
hen people hear the name HMH Farms, we want them to think quality eggs, goat meat, burger and sausage" said Mr. Hjort Mansell Henry, whose initials form the name of this company. The three-yearold HMH farms specialises in livestock and genetics, goat meat and food items such as eggs and broiler chickens.
As a determined and focused visionary, Henry notes one of his desires was to "Create passive income and generational wealth for myself and family. In doing this, we also help to close the gap in the country's importation bill of goat meat and food items such as eggs and broiler chickens."
The Bushy Park located farm is positioned to deal with the problem of the country only producing 15-20 per cent of our local goat meat consumption. He mentions, "The gap is filled by imported old sheep from foreign farms. So, the demand to increase production of local Jamaican goat is very high."
Through the JBDC Accelerator Programme, Henry noticed "One of the things it has helped to do is formalise my processes as well provide a deep dive into my business." Continuing he said, "A major takeaway for me from the Accelerator Programme would have to be the exposure to Business Canvas."
In concluding, the experienced businessman and sales expert said he is desirous of cultivating impact. He remarked, "I was not born into wealth so the seeds I sow now are not just for me while I am here but for generations to come."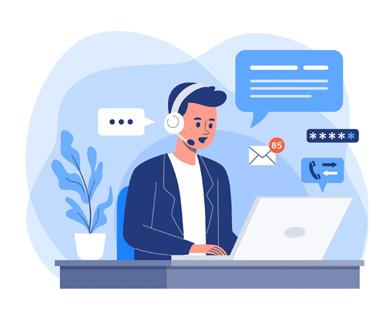 11 ACCELERATOR PROGRAMME COHORT 4 • APRIL – NOVEMBER 2022 876-505-0707 henrysfarmja@gmail.com CONTACT
HMH FARMS
Alecia Burgess Director of Finance
LAMA Service Company is 40 years in the business of manufacturing beverages and food items that reflect the Jamaican palette and culture for local and international households. The Company specialises in the manufacturing and sale of flavoured syrups, coconut water, bulk wines and ready to drink wines. In fact, the first batch of syrup was made in 1985 and the company has since emerged as one of the leading suppliers in the Jamaican market.
Ms. Alecia Burgess, the company's Director of Finance reminiscently tells the origin of the name and the meaning behind the brand. She said "The name LAMA is a combination of my parents' names – LA- Lauriston and MA – Marjorie. The company was registered as LAMA Service Company Limited because my parents saw the business as greater than any one product, service, or avenue. "As one of the key persons spearheading LAMA's operations, Alecia describes herself as curious, appreciative and relentless, which are undoubtedly necessary attributes to carry a business forward."
As a participant in Cohort 4 of the Accelerator Programme, Alecia commented that "The JBDC Accelerator Programme has been invaluable. As a second-generation entrepreneur, it was very important for me to have the tools to not only assess the business but make the strategic decisions internally and externally to further our growth and presence on the local and international market."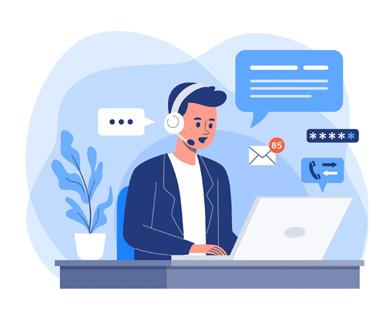 Concluding, Alecia said "JBDC provided us with the necessary toolkits and resources to execute our mandate." She shared that "An insightful part of the programme for me was remembering that you're never too old to learn and adjust. As a 40 plus year old company, it is paramount that we approach the business with continuous curiosity to not only maintain relevance in the marketplace but also to ensure that our processes and procedures are the best in industry."
LAMA SERVICE COMPANY LIMITED 876-923-5134 aburgess@lamaserviceco.com CONTACT
Scenes from Accelerator Programme Cohort 4
13 ACCELERATOR PROGRAMME COHORT 4 • APRIL – NOVEMBER 2022
Scenes from Accelerator Programme Cohort 4
Karlyne Davis Managing Director
Karlyne Davis is the customer-focused, tenacious and ambitious Managing Director of Liberty International Ingredients. Liberty is a twoyear-old distribution company that supports manufacturers in the food and beverage industry.
The story of Liberty International was born out of Karlyne's observation that many manufacturers are of the notion that because of their volume, many distributors will not see their business as viable. Ms. Davis said, "It is because of this, our goal is to have all Your ingredients, managed efficiently, under one roof."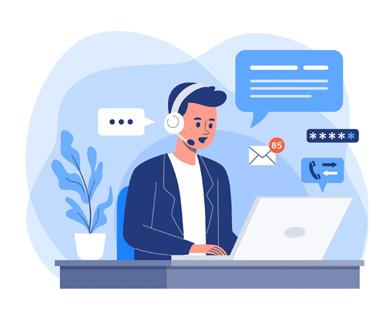 The word liberty paints a picture of freedom and independence and Karlyne said, "The name Liberty came about because of the latitude I desired to experience." Continuing on the brand of Liberty, she said "My vision is to ultimately support the food and beverage industry in a significant way." When people encounter Liberty International, Karlyne wants them to say that "Liberty is never out of stock, and they are a customer-centric organisation with a very professional team."
As a participant in the JBDC Accelerator Programme, Karlyne said there are a lot of things she appreciated about the programme. She shared that the "Accelerator Programme provides wider and easier access to financial institutions and investors as well as provided us with a Board and mentor. These mentors have supported and guided the business by giving their professional feedback on areas that needed strengthening as well as leveraging their contacts for our benefits."
Recommending the JBDC on the Accelerator Programme to other entrepreneurs, Karlyne said "This programme is free and accessible to all who have a business and are seeking additional support to boost its growth. Thank you to the JBDC family."
15 ACCELERATOR PROGRAMME COHORT 4 • APRIL – NOVEMBER 2022 876-439-4688 libertyintlingredients@gmail.com CONTACT LIBERTY INTERNATIONAL INGREDIENTS TRADING LTD
Peta-Ann Wright Founder & Managing Director
You could say that the name 'Medco' and the resulting business, Medco Medical Supplies Limited was divinely ordained. According to Founder & Managing Director, Peta-Ann Wright, Medco was not planned for nor was it a dream, it just happened.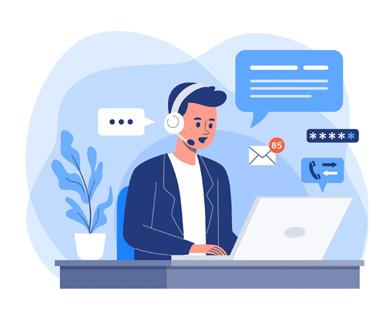 "I had left my previous job and decided to not work in the medical field again so much so that I started a new job as an Administrator. However, the constant requests from persons in the medical field caused me to give it a second thought," she shared. It was while in a taxi, she continued, that the name MEDCO came to her and the rest, as they say, is history.
Medco Medical Supplies operates in the sunshine city of Portmore in St. Catherine, and supplies medical equipment, instrumentation and disposables to the health sector. The company also provides solutions, manufacturer's warranty, servicing and training for the equipment they sell.
"We solve the problem in the health industry by providing excellent after-sales services and expedited service delivery. We enjoy receiving accolades from our clients, as one said 'you were the only company that catered to the patient in an expeditious manner," she boasted.
"The JBDC Accelerator Programme, she says, has given her insight, knowledge and understanding of the key areas of business in areas such as strategic development, marketing, logistics accounting and warehousing."
She also highlighted that the training workshops and interventions have been world-class and have allowed her to see the bigger picture and the drive to implement key strategies.
"My biggest takeaway from the programme is that structure and early planning are essential to the growth and development of one's business," she concluded.
MEDCO MEDICAL SUPPLIES LTD 876-588-7832 / 876-320-0186 petaannwright82@gmail.com CONTACT
Timothy Gunter Managing Director
Timothy Gunter is the proud Managing Director of Netwave Solutions Jamaica Limited. The five-yearold company supplies quite the fleet of services which include: Office Imaging, Printing Equipment and Supplies, Computers and Accessories, Network Security, Digitisation and Data Migration.
Mr. Gunter said the Noticeably Efficient Technology company, "provides customers with the solutions and services that identify, understand and define their needs and then provide solutions that meet those needs. Continuing he added that "When customers interact with us, we would want them to commend us for being efficient, reliable and that they received value for investment."
"The business came about from a need to bring information technology solutions and services to Western Jamaica to support customers in this area instead of the dependence on companies located in Kingston," said Timothy. He continued, "We solve the need for faster turnaround time for support to customers and providing service to rural and remote areas of the country which were underserved. The Primary focus was Educational Institutions."
The strategic, innovative and customer centric entrepreneur expressed gratitude to the JBDC Accelerator Programme and said "I am grateful for this programme as it has helped with improving my understanding of my business. I have also improved in understanding customer service and financial management as well as seeing the true value of my business.
As a result, I learnt how to grow organically, strategically and with governance mechanisms in place."
Concluding, Timothy said "It has indeed been a game changer and I would recommend all business owners to enroll in the JBDC Accelerator Programme for unique, positive, personal and business development. "
17 ACCELERATOR PROGRAMME COHORT 4 • APRIL – NOVEMBER 2022 876-955-3574 /
timothy.gunter@netwavesolutionsja.com info@netwavesolutionsja.com CONTACT NETWAVE SOLUTIONS JAMAICA LIMITED
876-383-2636
O'Neil Clacken Chief Executive Officer
It has been 6 years since PaperLess Solutions Limited has been providing software development for manufacturing and distribution companies. Mr. O'Neil Clacken, Chief Executive Officer said "We wanted to automate small businesses at an affordable cost. This would then reduce their need to print and make long distance phone calls to communicate with clients, because the relevant documents would be easily accessible remotely and internally."
Driven by a desire to assist small businesses, Mr. Clacken also wanted a solution to what he considers a needless expense for entrepreneurs. He said, "We wanted to reduce the dependence on paper and printing, which is a very huge and largely unnecessary expense line item. Hence the name Paperless Solutions."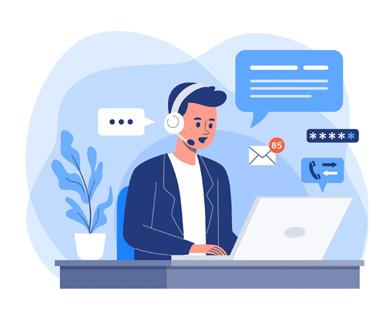 Continuing, he said "We want to hear that we made our clients' lives easier and their processes more efficient." PaperLess quickly gives a clear picture of what this business was created to do but this helpful entrepreneur has also began expanding by providing services in e-commerce and e-learning.
"Risky and disruptive", is how Mr. Clacken would define himself as an entrepreneur and thus making him a great fit for the JBDC Accelerator Programme. As a beneficiary of the programme, Mr. Clacken said "One of the highlights of the programme for us was that it made us review how we document our financial accounting. Consequently this improved our position to get investments and attract venture capital." Describing the programme as "an entrepreneur's dream", Clacken said that he was grateful for the substantial and useful information as well as the various activities the initiative afforded.
PAPERLESS SOLUTIONS LIMITED 876-478-5172 start@paperless360.com CONTACT
PARTNERS INTERVENTIONAL CENTRE OF JAMAICA
Heather McKoy Director
Partners Interventional Centre of Jamaica (PICJ), opened its doors in March 2017 and is a full-service cardiovascular centre. PICJ offers diagnostic services such as Cardiac and General Consultations, Dietitian services, ECGs, and Echocardiograms, as well as procedures performed in its state-ofthe-art Catheterisation Lab.
Heather McKoy, Director of PICJ, said the company evolved because of the observation of the increasing numbers of Jamaicans and Caribbean nationals who are at risk for heart disease, heart failure or a stroke, due to comorbidities such as diabetes, hypertension, and obesity. She said, "At the time of conceptualisation, there was only one functioning Catheterisation Lab on the island, and it was at a private facility."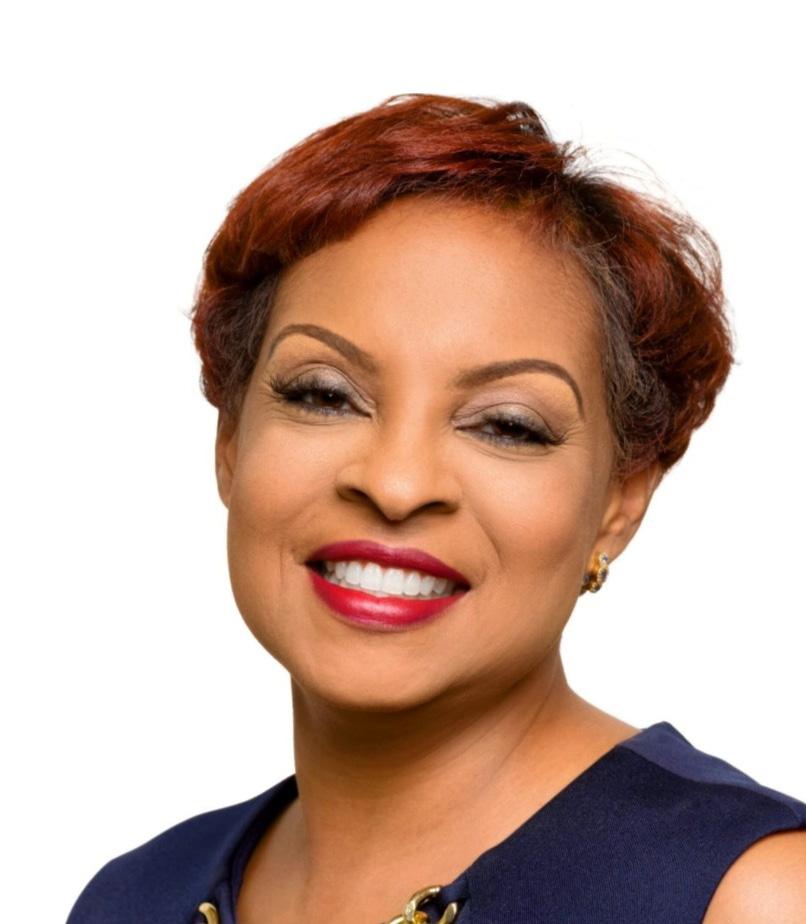 Heather describes herself as a passionate, persistent and innovative entrepreneur and through this path that she has chosen, she hopes to make a real difference in client's lives. The company's tagline is "Your Partners for LIFE!" and Heather says "It is indicative of our desire to be involved in the health journey of our patients. Our interventional and diagnostic procedures, cardiac and general consultation services, Stroke and Hypertension Management, aim to improve their cardiovascular health and quality of life."
"Our name, Partners Interventional Centre of Jamaica embodies our core value of Partnered Care where we believe in collaborations with other medical facilities, Health Professionals, Suppliers, entities in the Private and Public sector," she said. Through their services, Heather mentioned "Our patients and visitors to the unit consistently commend us for the stellar service that they receive when they visit our facility."
Through the JBDC Accelerator Programme, Heather says, "The programme has made me look at the business from the outside in. As I went through the various seminars, I was able to see a different perspective, and critically analyse the internal operations and procedures. This has empowered me to make some necessary changes to staffing, procedures, and the day-to-day operations."
Continuing on the lessons learnt from the programme, Heather said, "Know thy numbers. Know how they were arrived at. Know how to explain them. Visit them regularly to ensure you are on the right track. I had to keep going back to my financials to justify the changes, determine what steps would be financially beneficial to the business and what needed to stop."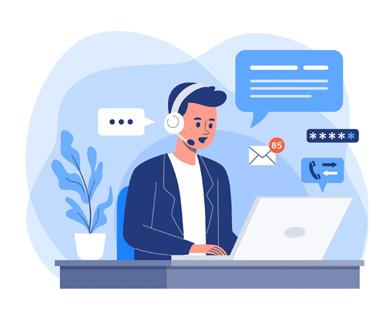 19 ACCELERATOR PROGRAMME COHORT 4 • APRIL – NOVEMBER 2022 876-383-7571 heather.mckoy@pic-jm.com CONTACT
Sheneico Eastwood Director
The beautiful island of Jamaica is home to exquisite resorts, hotels and vacation spots and fortunately through the help of local travel companies, Jamaicans can experience what the world has to offer. Paul and Sheneico Eastwood, form a power couple in the travel industry/ tourism sector that is opening up vacation opportunities to Jamaicans. The Eastwoods said, "We curate unique vacation experiences for families and professional groups by offering personalised customer service and leveraging our industry relationships to negotiate special promotional rates to suit any budget."
The company has been around for 6 years and according to Sheneico, was formed because "People don't understand how to book a vacation - the process is too complex and oftentimes people are unable to negotiate or find good vacations deals." Continuing, she said "We noticed that our customers don't have the time to engage with the hassle of planning a vacation, and this is where P & S Events come in."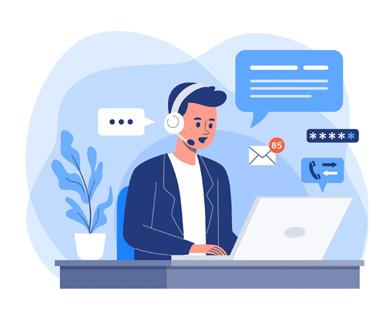 The dynamic duo brings together innovation, creativity and determination and hopes that through their commitment to their customers that they would speak highly of their experience with booking through P & S Events.
Sheneico glowingly spoke of the JBDC Accelerator Programme and said, "This programme has been everything we needed and more. We knew we needed help with operating the right way and this programme has provided us with the tools needed to do so." She went on to say, "Being in the programme has helped us to have proper documentation of bookings, we now keep track of who we book, when the booking was done, where the client is staying and which of our agents made the booking."
Sheneico mentioned that the programme has been of great benefit to their company and said, "The biggest take away for me would have to be the importance of good client relationships, customer service and documentation. "
P & S EVENTS AND VACATIONS 876-585-9116 pandseventsandvacations@gmail.com CONTACT
R ANTHONY INC.
Roger McCarthy Chief Executive Officer
RAnthony Inc. provides two main services and has been doing this for 22 years as they specialise in real estate and agriculture. Chief Executive Officer, Roger McCarthy shared, "The real estate arm of the business purchases and renovates properties to be sold and rented, while the agricultural component focuses on the rearing of livestock and agricultural crops for sale and distribution."
Roger has a big vision for his company as a focused and adaptable visionary. He shared that "The company's mission statement is that we operate as agents of change in communities, creating job opportunities and having solutions through agriculture and real estate development. The vision behind the name was conceived as a means of continuing a legacy. When customers experience R Anthony Inc., we want them to say that our service is exceptional quality and ideally suited to their needs."
R Anthony's CEO partook in the JBDC Accelerator Programme in cohort 4 and shared that the experience was incredibly beneficial for him and his business. He said, "I have benefited immensely from the programme. Through tools such as GrowthWheel, I was able to identify various problem areas. I truly appreciate how the programme taught me how to wholistically operate my business from corporate governance, finance, product, personnel to market supply chain."
21 ACCELERATOR PROGRAMME COHORT 4 • APRIL – NOVEMBER 2022 876-384-5949 ranthony_onlybelieve@hotmail.com CONTACT
Orville Ricardo Forbes Chief Executive Officer
Founded in 2012 with a history stretching back over a century, Rocksteady Coffee was birthed as a delectable local brand. Founder Orville Ricardo Forbes began the journey to provide an exceptional product - warm in spirit and wholeheartedly Jamaican. "The name evokes a specific sense of pride and happiness and elicits a high level of brand recognition in the country. I needed a name that would represent the best of what is known to be Jamaican," said Mr. Forbes.
The Rocksteady Chief Executive Officer describes himself as a persistent and compassionate entrepreneur. This focused business man noticed that there are currently very few, highly targeted full cycle coffee companies in the market. He also noticed that there is a low availability of a high-quality consistent product for the local, regional, North American and European markets, and through Rocksteady, hopes to solve this problem.
"Customers say they love the taste of our product. We see repeat orders from persons who have changed their preference to Rocksteady Coffee," Orville said glowingly. Continuing, he said "In fact we have customers who buy years in advance. On our website we have the option to pre-purchase coffee and get a photo of your name tagged to a tree on our farm. It's a crazy idea but customers love it!"
Orvile bellowed the praises of the JBDC Accelerator Programme and said "It has given me a space to tell our story and to build capacity around customer acquisition." Continuing, he said "We have been onboarded to Brooklyn Supermarket, Twin Gates Plaza and the Clock Tower Plaza and are now working towards another major grocery store chain."
One thing Orville shared with entrepreneurs to capitalise on this programme is "It is important to stay focused on your specific needs. Once you identify what those are, the team at JBDC is able to better help you."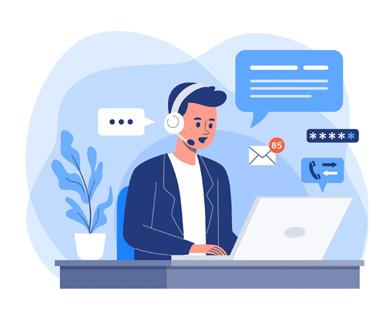 ROCKSTEADY MOUNTAIN RESORT LTD 613-806-0289 gourmetcoffee@rocksteadycoffee.com CONTACT
THE DELI SPOT
Tamara Campbell Managing Director
The Deli Spot restaurant has been providing sandwiches, shakes, wings, pizza with their wonderful deli menu selection for 4 years now. Tamara Campbell, Managing Director of the Deli Spot said "The restaurant was named based on the menu items offered. We are a DELI, and we are the SPOT that one should ensure they stop."
Tamara noticed a gap in her community and made her business available to its residents. She said, "There were limited places to eat that provided variety and convenient meal options in Old Harbour." She wants when customers encounter the Deli Spot that they say that "We offer quality products, variety on our Menu, excellent customer service and that our premises are also clean."
The resilient and driven visionary said that the JBDC Accelerator Programme has provided her with a wealth of knowledge. She commented, "The programme has allowed me to believe that I have what it takes to be successful. The content was a lot, however if with time I can master the main points, then my business will grow. A major highlight from this programme were the teaching sessions, which I found very effective."
"If you're constantly in a business, you have a job, not a business" – this quote has been propelling me to work towards having a business," she said. Tamara thanks the Accelerator team for helping her develop an organisational structure, so that she can focus on the growth strategy and financial upkeep of the restaurant.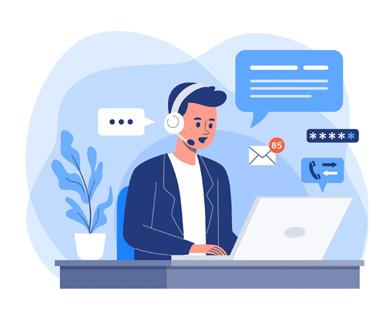 23 ACCELERATOR PROGRAMME COHORT 4 • APRIL – NOVEMBER 2022 876-534-8313 Tlcampbell18@gmail.com CONTACT
Rodain Richardson Business Development Executive
Value Added Services Limited (VAS) is a business management consultancy which is approaching its eleventh year as a registered business and its sixteenth year of operation. The company is dedicated to the strategic development and growth of local and international entities. The organisation enjoys an impeccable track record of quality, consistent work and actionable feedback to clients and stakeholders.
Mr. Rodain Richardson, the Business Development Executive shared, "Mr. Fabian G. Brown, the CEO and Founder, from a very early stage of his life believed in developing the areas in which he served in a meaningful and value-added way."
Continuing, Rodain said, "This legacy is an amalgamation of its CEO's expertise and competencies. Over the years, he has worked tremendously hard to develop the brand, which is firmly premised on a solution and results-oriented environment. "
The company prides itself in being the leaders in human capital development and training and continues to trailblaze in this area. Rodain said "We want our customers to feel positive, secured, and confident in our ability to continue delivering the best type of services that we have to offer."
Based on the CEO's passion for efficiency, innovation, creativity, and success, he would have, throughout this discharging of his own obligations and responsibilities, had to demonstrate great value-added competencies. This development of talent and expertise, coupled with his passion to drive economic growth led to him founding a business which would consistently add value to the operational imperatives of companies right across Jamaica, in a consistent and quality driven manner.
Rodain said "The JBDC Accelerator Programme has allowed for greater structure and documentation to be formalised and solidified within the entire operation. This has led to the development of various strategies and operational directions.
The VAS is also grateful for the Board of Advisors and business mentors for their valuable imparting of knowledge, support, and guidance, which no doubt will show in the company's bottom line."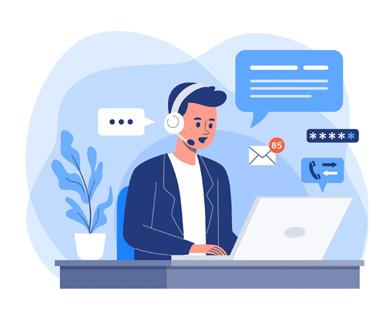 Continuing, he said "The VAS expresses profound appreciation for the comprehensive, constructive, and clinical, training environment which was facilitated throughout the various engagements held during the programme's execution."
In concluding, he shared, "Whilst the company has long valued the importance of various strategic positioning actions, the programme has brought VAS several steps closers towards achieving these mandates."
VALUE ADDED SERVICES LIMITED
vas@vasjamaica.com CONTACT
876-898-8517
Tanise Davis Business Administrator
The name Vera Link is quite the unique one, and Mr. Richard Hamilton of the technology consultancy recounts the sentimental development of the company's name. He said "Vera Link was created from searching for a name that represented us as an organisation. One that was formed by friends committed to change."
Continuing, Richard said "We eventually found the word Vera which is of Latin origin, meaning "True." We immediately found this word to express our organsation`s commitment to remain truthful to ourselves and our clients as we aim to improve the industry. Link was added on as it represents the connection that we hold dear."
With over thirty years of experience, these highly experienced and industry respected leaders formed Vera Link Consulting two years ago. They have established themselves as trailblazers in the industry, building and operating on networks across the Caribbean, North America and Europe. Vera Link was conceptualised to bring this knowledge and experience directly to the clients by building solutions and creating mentorship opportunities for the next generation of technology experts.
Richard said, "Vera link was introduced to provide expert level technology services to the market place, providing the level of expertise usually imported due to local availability. We help companies to improve efficiency through the design and installation of technology solutions that are based on specific client need."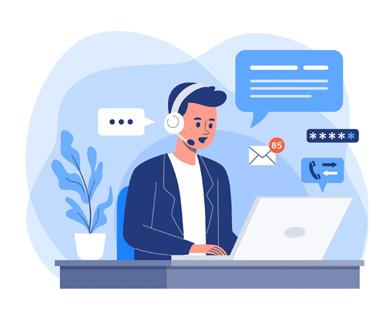 "The JBDC Accelerator Programme has helped us with showcasing our brand and helped us to realise some of the gaps that are now being corrected," said Richard. Continuing, he expressed appreciation for the experience and shared that "A highlight for us would be improving our contracts used between suppliers, contractors and business partners." Through their quality service, Richard hopes that his clients would glowingly say "We are proud to have the number one technology partner on our side."
25 ACCELERATOR PROGRAMME COHORT 4 • APRIL – NOVEMBER 2022 876-470-5470 dave.reid@veralinkconsulting.com richard.hamilton@veralinkconsulting.com CONTACT
LINK
VERA
LIMITED
Randy Bowman Creative Director
Standing out was always important to Randy Bowman and her co-founder husband, Hugh when they decided to start their own business some eight years ago. "Not only was our name important but incorporating something that made us authentically and unmistakably Jamaican was also crucial, hence our name; 876 Sounds," boasts Mrs. Bowman.
The company specialises in providing DJ and MC services as well as the rental of audio and public address systems, particularly for the wedding market. They also provide flooring, lighting design, 360 video booths, and other special effects such as 'sparkulars' and 'dancing on the cloud' features.
876 Sounds, according to Randy, was borne out of a glaring gap that was identified when she and her husband were regular guests at weddings. "One of the worst things you can experience at a wedding is a bad DJ or MC. Their performance is pivotal to the overall experience of both the bridal party and the guests. So we wanted to offer a service that would provide appropriate music selection and enhance the overall entertainment experience," she shared.
And so far, 876 Sounds has managed to do just that. The entrepreneur is now seeking to take 876 Sounds to the next level of growth hence its enrolment in the JBDC Accelerator Programme.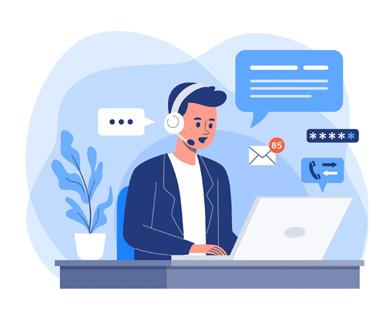 As one of this year's sixty (60) participants, Randy counts herself as lucky to be part of the cohort. "The experience has been eye-opening," she stated.
Exclaiming that a 'whole heap' was learnt, she listed strategic planning, forecasting for growth and tweaking the company's daily activities to leverage greater insight with client management as main takeaways. She also mentioned that industry trends and being presented with financial opportunities made the programme even more invaluable.
"We learnt how to extend our data management and record-keeping practices to better manage current and potential risks to our operations and generally the realities of what it requires to run a successful business on an operational and strategic level," she said.
876 SOUNDS 876-467-3626 randy@876sounds.com CONTACT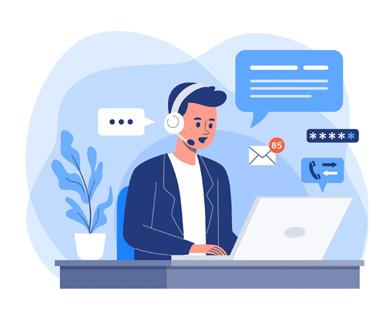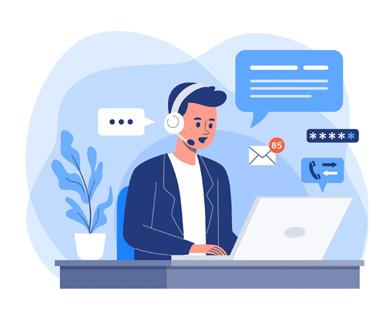 27 ACCELERATOR PROGRAMME COHORT 4 • APRIL – NOVEMBER 2022 876-356-3013 sherika@blinkskyja.com CONTACT 876-434-0989 george@appfinitytech.com CONTACT APPFINITY TECHNOLOGIES BLINKSKY JAMAICA AppFinity Technologies is a software development entity that provides technological solutions for businesses. BlinkSky Jamaica is an ecommerce and payment entity that specializes in the sale of digital gift cards for employee rewards and customer loyalty.
Henry Chief Executive Officer
George
General Manager
Jacqueline Sangster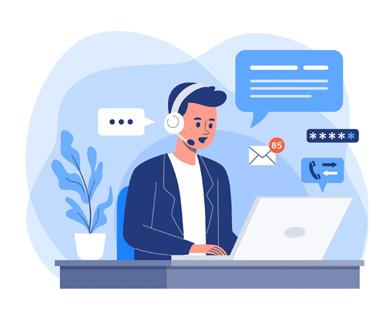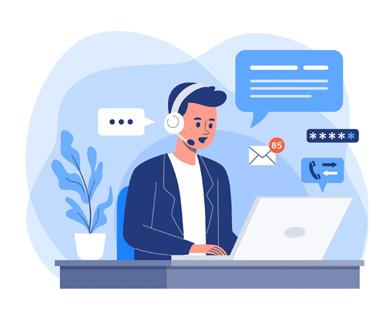 876-289-5877 / 876-783-7590 fhldesignsja@gmail.com CONTACT 876-386-1096 Alex@esirom.com CONTACT ESIROM LIMITED FHL DESIGNS Esirom is a digital marketing company that focuses on media creation and management. FHL Designs manufactures and sells chic, fashionable and trending pieces of garments for women.
Director
Alex Morrissey
Williams Managing Director
Nateisha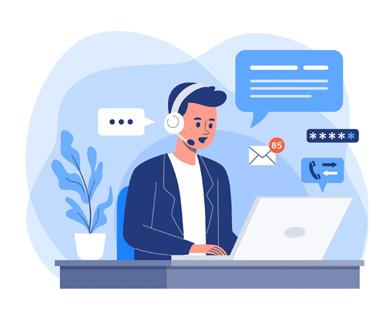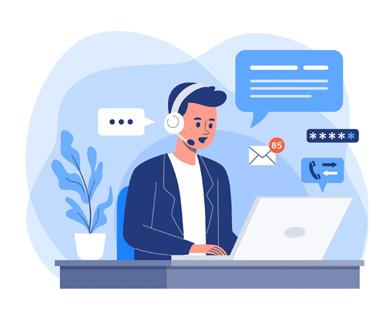 29 ACCELERATOR PROGRAMME COHORT 4 • APRIL – NOVEMBER 2022 876-545-8753 / 876-837-0976 contact@homechoicejamaica.com CONTACT 876-535-5576 adfammedic@gmail.com CONTACT HARLAN MEDICAL TRADING AS ADVANCED FAMILY MEDICAL HOME CHOICE ENTERPRISE LIMITED Harlan Medical offers medical services to families within the environs of the corporate area (Kingston). Home Choice Enterprise Limited is an agro-processing and manufacturing enterprise that is involved in the sale of pepper shrimp, flavourings, condiments and sauces. Paulette Josephs Managing Director Tiamoi Rowe Export Officer/Executive Assistant
Deniese Badroe Director, Business Development Russel Hammond Managing Director
The JAD Hearing Services is a charitable organisation that provides a wide range of services and products to children and adults that are suffering from hearing impairment. These include: hearing assessments, noise plugs, swim plugs and hearing aids.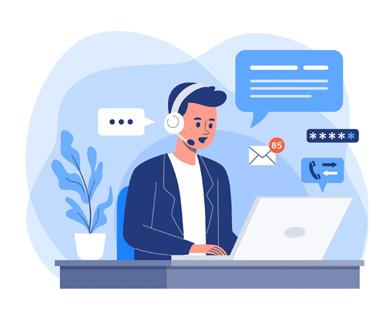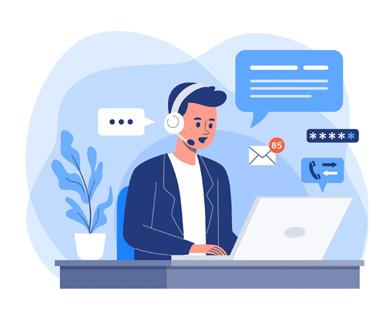 Hammond's Pastry & Restaurant is a household brand that specialises in the manufacturing and sale of pastries. The entity also operates a restaurant.
CONTACT
CONTACT JAMAICA ASSOCIATION FOR THE DEAF (JAD) HEARING SERVICES
876-955-2870 / 876-381-0780 hammondspastry@gmail.com
876-926-7001 dbadroe@jamdeaf.org.jm
HAMMOND'S PASTRY & RESTAURANT LTD.
ACKNOWLEDGEMENT
The Jamaica Business Development Corporation (JBDC) and the Development Bank of Jamaica (DBJ) take this opportunity to express gratitude to all mentors and advisors for their dedication to the participants in the Accelerator Programme. We look forward to a long lasting and mutually beneficial partnership.
ADVISORS
Suzette Austin Ineka Brydson Caydion Campbell Dennis Chung Horace Cole Kevin Cunningham Fitzroy Donaldson Hugh Foster Latoya Fuller Avagail Gardiner Errol Green Antoinette Hamilton Patricia Holness (Dr.)
Cavelle Johnston William Lawrence (Dr.) Nadia Nevins Indera Persaud Eliud Ramocan Kimone Singh Serika Sterling Adrienne Thompson Suzette Townsend Claudine Tracy Kris Anthony Turner Loreen Walker
MENTORS
Wayne Beecher Suwannee Caine
Leighton Campbell Moses Chybar Almando Cox Evan Hall Kavin Hewitt
Keneshia Knooks
Noel McKenzie
Alvin Murray Christopher Reckord Bert Solomon Wayne Sutherland Derrick Thompson
31 ACCELERATOR PROGRAMME COHORT 4 • APRIL – NOVEMBER 2022