Inspire(d) free! AN EXPERIMENT IN POSITIVE NEWS FROM THE DRIFTLESS REGION DRIFTLESS MAGAZINE NO. 71 WINTER 2022-23 DEFINING enough
events@tgbrews.com | located at 1600 PROSPERITY Road, decorah, IA | 563.387.6700 Toppling Goliath Taproom www.tgbrews.com weddings • rehearsal dinners • reunions bus tours • corporate events • holiday parties private event space catering + private bar weddings + parties
312 West Water Street, Decorah • 563.382.4666 • oneotacoop.com LADAMA CE N TE R S T A G E S ERIE S 202 2– 2 3 Call (563) 387-1357 or visit tickets.luther.edu for more information. LADAMA Thursday, February 9, 7:30 p.m.
www.drurysfurniture.com Over 35,000 Square Feet of Fully Accessorized Displays! ©2022 Drury's STORE HOURS: Monday & Friday, 9 am–8 pm, Tuesday–Thursday & Saturday 9 am–5 pm, Sunday Noon–4 pm 100 Main Street Fountain, MN 507-268-4363 OUR 97th YEAR! The Smart Way to a Beautiful Home Let our professional staff and complimentary interior design service help you. Just 28 miles south of Rochester on Highway 52 FOUNTAIN L • PROFESSIONAL DELIVERY • INTERIOR DESIGN SERVICE • FREE IN-HOME SET-UP • CUSTOMIZED CREDIT PLANS
...and more! WINTER 2022-23 contents WHAT WE'RE LOVING RIGHT NOW DIANE KNIGHT SHAUNDEL SPIVEY MARNIE HOFMEISTER-POOLEY SUM BIZ: GABI MASEK / WILDCRAFTED DEFINING ENOUGH PAPER PROJECT: DREAM BOARD PROMPTS FINDING JOY IN DECORAH WINTER FUN IN THE DRIFTLESS! SEAMUS SCHWABA + SUGARLOAF THEATRE GREAT HORNED OWLS PROBIT: HAZEL GROTEGUT 09 15 20 23 26 33 40 42 54 56 62 66 ON THE COVER: Diane Knight created this gorgeous piece, Tree Rings on Wood, with ink and markers on watercolor paper glued to a piece of wood from a friend's scrap pile. You can learn more about Diane's art and work as a Community Builder on page 15, and see Tree Rings on Wood in its entirety on page 16. 26 42 62 05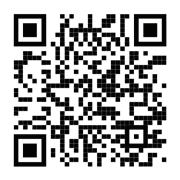 The Snow is Falling...But RATES ARE RISING! Scan the QR code to learn more about our high interest savings accounts or visit us at www.decorah.bank CERTIFICATE OF DEPOSIT (CD) MONEY MARKET ACCOUNT A Classic Bell eed Savers Exchange 3094 North Winn Road, Decorah, IA 52101 NEW VARIETIES , INCLUDING: Snow on the Mountain The Collection FROM Instructions- Lima beans thrive in hot temperatures. Sow seeds outdoors after danger of frost has passed and soil and air temperatures have warmed. Seeds will germinate in 7-18 days. seedsavers.org Seed Savers Exchange is a nonprofit organization. Your purchase ensures that heirloom seeds will be around for generations to come. Always Open-Pollinated and Non-GMO Direct Seed 2" Apart Seed Depth 1" Rows Apart 36-48" Light Full Sun eedS Savers Exchange 3094 North Winn Road, Decorah, IA 52101 Hjerleid Blue corn The Collection FROM 0334 -Corn,'HjerleidBlue'(Zeamays) SeedSaversExchangestaffrankedadozencornvarieties forflavorin2018—andthismid-season-maturingone toppedthelist!Theearsofthiswhitesweetcornturna strikingdarkblueatmaturitybutaremostflavorful(and havetenderkernels)whenjustslightlyblueincolor.SSE receivedthisvarietyfromMarvinGonitzke,whointurn receivedit fromEugeneHjerleid,acoworkeratJohnson PrintinginEauClaire,Wisconsin.Thiscornwasgrown sinceatleasttheearly1940sinBlair,Wisconsin,by Eugene'sgrandfather,LudwigHjerleid.100days. Instructions-Sowseedsoutdoors1"deepafterdanger offrosthaspassed.Forgoodpollinationandfullears, plantinblocksof3-6rowsinsteadofonelongrow. seedsavers.org SeedSaversExchangeisanonprofitorganization. Yourpurchaseensuresthatheirloomseeds willbearoundforgenerationstocome.Always Open-Pollinated and Non-GMO Best Before It's Blue DirectSeed 4"Apart Germination 4-21Days RowsApart 36-48" Light FullSun LearnToGrowIt From the Collection-SeedstewardedbySSEtobegrownbyyou. ExchangeSaverseedS 3094 North Winn Road, Decorah, IA 52101 The Collection 0431 Jan growing Horne ® From 3lb Coffee Can Asparagus The Collection FROM 0341 - Asparagus, '3lb Coffee Can' (Asparagus officinalis) Seed Savers Exchange co-founders, Diane Ott Whealy, brought this variety with them when Decorah, Iowa, in 1984. Diane recounts its origin Gathering: "A few years earlier, a gentleman had pound Folgers coffee can full of seed. He said the grown from seed and rivaled any commercial variety, came to me with no name. His claim was true. These eventually transplanted to a patch in front of the barn Farm and 20 years later have developed into a magnificent good thing about growing older: your asparagus patch Instructions- Seeds may take up to 2 months to Time the planting to be ready to transplant the shoots weeks later. Plant in early spring, after all danger of frost seedsavers.org Seed Savers Exchange is a nonprofit organization. Your purchase ensures that heirloom will be around for generations to come. Always Open-Pollinated and Non-GMO Great Story, Better Taste Planting Depth 1" Germination Up to monthstwo Plant Outdoors18-20" Apart Learn To Grow It From the Collection-SeedstewardedbySSEto eedS Savers Exchange 3094 North Winn Road, Decorah, IA 52101 Shop Online + Free Catalog seedsavers.org Request your 2023 catalog featuring over 600 varieties of untreated, non-hybrid, non-GMO seeds, including new varieties from our seed bank.
Lagom. It's a Swedish word meaning "just the right amount." "Not too much, not too little."
"Just enough." The Swedish proverb "Lagom är bäst" literally means "the right amount is best," and is also translated as "enough is as good as a feast." Enough is as good as a feast! Leave it to the Scandinavians to have just the right phrase to encompass my feelings for this winter.
In a time and world where the mantra is so often more, more, more, I encourage you, this season, to say, "Better, not more." Make choices that count –shop local, show up for your community, be present with your loved ones. Define what's enough for you. A lot about defining enough is being creative with your resources.
Artist Diane Knight used a piece of wood from a friend's scrap pile to create the art on this cover. Diane considers some of her greatest work to be bringing people together in her bank-turned-home in Whalan, Minnesota (pg 15).
Shaundel Spivey wanted to give more to his community so that they had enough. He co-founded BLACK – Black Leaders Acquiring Collective Knowledge – an organization that is fostering the next generation of community leaders and organizers (pg 20).
In Hillsboro, Wisconsin, Marnie Hofmeister-Pooley opened Let's Shine Coffee in order to let the people of her town shine and gather, face-to-face, to build community.
This issue's Sum of Your Business features one of my favorite people, Gabi Masek at Wildcrafted Acupuncture & Herbs. She is such an inspiring business owner. Plus, lucky us, she shares Five Chinese Medicine Tips for Winter Wellness (pg 31)!
We introduce the work of Defining Enough through my infographic on page 33, leading up to Olivia Lynn Schnur's Mental Health piece. Olivia walks us through the process of Defining Enough following Maslow's Hierarchy of Needs – first comes survival needs, and you move up from there.
Feel like you don't have enough – yet – in a certain area in life? Let's manifest that destiny! The first step is believing you can do it. The next step is…taking the next step. Check out our Paper Project Dream Board prompts (pg 40), and get dreaming!