Indo-AmerIcAn news • FrIdAy, sePTemBer 9, 2022 • www.IndoAmerIcAn-news.com P6 NewsAmIndoerican www.indoamerican-news.com 2470 Dairy Ashford, Houston, TX 77077 • 713.789.NEWS (6397) • indoamericannews@yahoo.com Special CommunityReportsBriefsLocalPolitics South Asians in the News Published weekly from Houston, TX W E D D I N G S , S P E C I A L E V E N T S , T E N T E D E V E N T S , O U T D O O R C O U R T Y A R D 3 3 3 0 F M 1 4 6 3 | K a t y , T X 7 7 4 9 4 | 8 3 2 . 8 5 5 . 5 5 2 0 | p a l m r o y a l v i l l a . c o m HSS Celebrates Unity Catastrophic Floods Devastate Southern Pakistan, Death Toll Exceeds 1,300 Friday, September 9, 2022 | Vol. 41, No. 36 $1 P2Flood victims use an inflatable tube as they travel in flood waters, following rains and floods during the monsoon season, in Dera Allah Yar, Jafferabad, Pakistan. Reuters/Amer Hussain MLC Cricket WinnersP7The Seattle Thunderbolts continued a streak of remarkable form into the final of the 2022 Toyota Minor League Cricket Championship. The Houston chapter of Hindu Swayamsevak Sangh USA (HSS) held its 18th annual Hindu Unity Day on Saturday, August 27
Bags of potatoes and other items being prepared in a Sewa facility in Pakistan. Aid relief poster from the Council of Progressive Pakistani Americans in Houston. Villagers in Pakistan trudge through floodwaters, carrying as much belongings as they can carry.
Indo-AmerIcAn news • FrIdAy, sePTemBer 9, 2022 • www.IndoAmerIcAn-news.com September 9, 20222 COMMUNITY Pakistani Organizations, Sewa International Set Up Flood Relief Appeals
Heavy rainfall in Southern Pakistan and melting gla ciers in the country's northern mountains have caused massive floods and flash floods that continue to devas tate districts across the region. The floods have killed at least 1,191 people, 399 of whom were children, since the flooding began in mid-June at the beginning of the monsoon season. In addition to this, a reported 3,554 individuals have been injured. The National Disaster Management Authority stated that as of August 29, 2022, more than 33 million people have been impacted and more than 1 million houses have been destroyed. The floods have spawned a critical humanitarian crisis as damage and displacement increase across the country. So far, 66 districts have been officially declared "calamity hit." An estimated 50,000 people have been evacuated since rescue efforts began. Paki stan's meteorological office has predicted that more flash floods are expected throughout September. Several local Pakistani heritage groups in Houston are taking it upon themselves to raise funds for the re lief"Whenefforts.Harvey happened I was out in the streets with my boys 17 or 18 hours a day providing rations... but this is something different," said Salman Razzaqi, founder of the Pakistan Heritage Foundation. "People have been in the water so long that they're getting diseases. It's just horrible, words cannot de scribe what's going on. It's the world's greatest disas ter ever," Razzaqi said quietly. Razzaqi says that so far the Pakistani Heritage Foun dation has gathered over $100,000 to send to Pakistan, largely raised from within Houston's own Pakistani community. The Pakistan Association of Greater Hous ton, for example, has placed donation bins in front of various mosques around the region. Sewa International has released $10,000 towards flood relief in Pakistan and started a fundraiser to as sist the affected people with a goal to provide grocer ies and other supplies to 5,000 families for at least a month."Pakistan is witnessing a severe weather catastrophe. Sewa's partner organizations on the ground in Pakistan distributed grocery and essential kits to 200 families today (August 30). These kits contain rice, wheat flour, cooking oil, pulses, tea and vegetables, and other hy giene supplies in flood-affected areas. We request peo ple to donate generously for this cause," Sewa's Vice President for Disaster Relief, Swadesh Katoch, said. "Sewa International helped Pakistan during the last floods in Sindh province, and we are committed to helping as many Pakistani citizens as possible," Ka tochOnesaid.of the world's oldest preserved human settle ments has been significantly damaged by torrential rain in Pakistan as the country battles the worst floods in its Moenjodarohistory.
(also styled Mohenjo-daro), a World Heritage site in the Indus River Valley 508 kilometers (316 miles) from Karachi, was built in the Bronze Age, some 5,000 years ago. "Unfortunately we witnessed the mass destruction at the site," reads a letter from the Cultural, Tourism, & Antiquities Department of Singh state sent to UNES CO and signed by curator Ihsan Ali Abbasi.
Indo-AmerIcAn news • FrIdAy, sePTemBer 9, 2022 • www.IndoAmerIcAn-news.com September 9, 2022 3
-- By Satchi tananda
BRANCHING MINDS
M/WBE Supplier Opportunity is bidding on Project #21-06-02-A Instructional Curriculum Materials, Supplies & Digital Resources for the Houston Independent School District. We are looking for possible M/WBE subcontractors to provide professional development training around MTSS best practices and use of our online platform. If you are interested in this opportunity, please contact Karen Castle, Director of Professional Services by email at karen@branchingminds.com,bySeptember14,2022.
Indo-AmerIcAn news • FrIdAy, sePTemBer 9, 2022 • www.IndoAmerIcAn-news.com September 9, 20224 SPIRITUAL SONY832-766-6662KOHLIYOURREALESTATEAGENT New App from CMH: Vedanta Daily – Simplified Insights into Eternal Truth
Men of great wisdom, like Pujya wasChinmayanandaTruth.totohaveandRishis,das).KnowledgeculminationultimateallyVedanta,highestsireandtheirourda,ChinmayananGurudevadescendtoplaneoutofkindnessakeendetosharethetruths.litermeanstheendorof(VeManygreatMastersAcharyasendeavoredtakeuscloserthisAbsoluteSwamiforemostamong them in elevating any seeker to gain easy access to this wisdom. He spent decades tirelessly simplifying this abstract Truth to guide our minds, that is distracted in nu merousThoughways.a lot of his works are available through books, audio and video, our current rushed lifestyle always adds a barrier from tapping into this wisdom. Today technology comes to our rescue, thanks to the relentless efforts of Chin maya Mission Houston and the Chinmaya Jivan Darshan team under the able guidance and vi sion of Pujya Acharya Darshana Aunty. Backed by their experi ence and runaway success of the apps Gita 365 and Upanishad Daily, they have raised the bar again, providing easy access to this treasure trove of Vedanta. On the anniversary of Pujya Gurudeva on August 3, 2022, a new app, Vedanta Daily, was made available via Google Play store and Apple Appstore. This app endeavors to bring a sim plified daily dose of five great contributions of Swami Chin mayananda – Logic of Spiritual ity, Sadhana Panchakam, Atma Bodha, Meditate with the Master, and Journey of the Master. Through a clever use of animation, videos and simple language, the app guides the seeker to seek permanent hap piness through Logic of Spiritu ality. Adi Shankara's Sadhana Panchakam may be terse five slokas, but Swami Chinma yananda's commentary explains the values in detail. The jour ney continues with Atma Bodha which reveals the nature of our true Self. The goals defined and clarified by the forementioned three is made easily achievable by the step-by-step guidance in "Meditate with the Master." This journey, which appears impos sible, is made inspirational by Pujya Gurudeva's own life, and it offers exemplary hope in refresh ing and renewing our spiritual in ner journey through "Journey of theDarshanaMaster."
Aunty's experience and heartfelt desire to bring Gu rudeva's wisdom in a simple, clear form ensures that Vedanta Daily is easily comprehensible to any honest seeker. Not con tent with their past laurels, the Chinmaya Jivan Darshan team is inspired to bring Darshana Aunty's vision and Gurudeva's wisdom to every seeker's phone at no cost. The effort of mining Swamiji's works and distilling them to a coupleof-minutes dose of Vedanta is monumental.Seekersare given enough knowledge to keep their spiri tual fire growing; and, guiding them to learn more from Pujya Gurudeva's works through the Vedanta Daily App is a transfor mative and effective endeavor. For more information about Chinmaya Mission Houston, Sri Saumyakasi Sivalaya and its activities please visit www. chinmayahouston.org, www. saumyakasi.org or call temple 281 568 1690 or Jay Deshmukh 832 541 0059 or Bharati Sutaria 281-933-0233.
Indo-AmerIcAn news • FrIdAy, sePTemBer 9, 2022 • www.IndoAmerIcAn-news.com September 9, 2022 5
HSS
Houston: The Houston chapter of Hindu Swayamsevak Sangh USA (HSS) held its 18th annual Hindu Unity Day on Saturday, August 27th, at the ISKCON of Houston. Representatives from more than 50 Hindu organizations attended this conference. HSS has been collaborating Hindu Unity Day celebration since 2005 with other Dharmic organizations. Hindu Unity Day provides an opportunity to share, learn and act from each other's ex periences and learnings. Over the years, Hindu Unity Day has cov ered topics related to "Community Outreach", "Synergizing Sewa Activities" and "Creating Second Generation Hindu Youth Leader ship."This year's event focused on raising Hindu Dharma awareness among mainstream American so ciety and to continue leveraging the strength, opportunities and resources collectively to conduct outreach programs with elected officials, opinion makers, first re sponders, educational institutions, ethnic & interfaith groups, me dia and others to conduct dharma awareness activities.
COMMUNITYvolunteers. 2223 Wirtcrest Ln., Houston, TX 77055 www.hwstemple.org • hws.temple@gmail.com • Facebook: @hwstemple FOR PUJA INFORMATION, CALL PANDIT BHAWANI SHANKAR SHASTRI 832-278-0100 HINDU WORSHIP SOCIETY Fall Upcoming Event W EEKLY P RO GfollowedRAMSby prasadEvery SUNDAY, 11 AM - 1 PM RAM CHARIT MANAS October 22-23, Midnight - Midnight Jai Mata Di
Amit Misra (Vice President, HSS Houston Chapter) welcomed the audience and spoke about the challenges faced by Hindu com munity in America, initiatives taken by Hindu leaders in raising the awareness and countering the false narrative, further setting the context for this year's Unit Day. Viren Vyas (Public Relation, HSS Houston Chapter) presented HSS's outreach programs such as Seminars on Hindu Dharma, Darshana (A Glimpse Into Hindu Civilization) Exhibition, Teacher's appreciation programs, First Re sponder Outreach via Sewa Di wali, Raksha Bandhan activities. He further emphasized that these undertakings by HSS have helped in creating awareness in the main stream community by sharing the testimonials received from Elected officials and School Teachers ac knowledging how these programs helped them to gain awareness about Hindu Dharma. After an introduction session, or ganization leaders continued in the group sessions discussing the ac tivities undertakento raise aware ness, and shared their learnings. They showed interest in taking up outreach programs such as exhib iting Darshana posters, conducting Teacher's appreciation program, networking and outreach via Rak sha Bandhan and other Hindu fes tivals to the mainstream communi ty. Attendees were presented with a summary of group discussions, community announcements. President of HSS Southwest zone, Sridhar Talanki thanked all attendees for their enthusiastic par ticipation in his keynote speech. He urged all organizations to add a collective approach as "United we stand, divided we fall" emphasiz ing again on challenges ahead that require collective support and ac tion by all the Dharmic organiza tions. Subhash Gupta (President, HSS Houston Chapter) gave a vote of thanks and praises efforts by all Houston Dharmic organiza tions on coming together as a vi brant and dynamic community and supporting the cause and kindness towards humanity and the idea of Vasudhaiva Kutumbakam – view ing the world as one family. The venue was filled with excit ed members from all participating organizations. The facilities and hospitality offered by the volun Participants gathered from various organizations to celebrate Hindu Unity Day. teers and members of the ISKCON of Houston were remarkable. The Hindu Unity Day conference was executed with full enthusiasm and sincere efforts by the
Indo-AmerIcAn news • FrIdAy, sePTemBer 9, 2022 • www.IndoAmerIcAn-news.com September 9, 20226 For Advertising in Indo-Amricacan News
713-789-6397MalhotraJawaharcall:at
By Viren Vyas Celebrates 18th Hindu Unity Day with Dharmic Organizations of Houston
Houston: August 15, 2022, marks the 75th anniversary of In dia's Independence. Spearheaded by the Govt of India, "Azadi Ka Amrit Mahotsav"celebrations of this mega milestone are being planned to take place both in India and abroad over a two-year period, commencing on August 15, 2021 The celebrations will culminate on August 15, 2023. The Classi cal Arts Society of Houston and The Indian Performing Arts, Sam skriti are proud to join this ongoing grand celebration by organizing a performance of a specially themed concert of south Indian classical music (Karnatic Music) by a team of leading artists from India -- the brilliant vocalist TM Krishna to gether with his gifted accompany ing artists Akkarai Subhalakshmi and Praveen Kumar Sparsh. This threesome has earned the reputation of holding their audi ences spellbound from start to fin ish. The iconic TM Krishna will give the concert a national celebra tory sparkle by weaving into the typical classical Karnatic music concert repertoire, a selection of famous regional compositions in a variety of Indian languages that is sure to evoke a patriotic senti ment and sense of oneness of India among the audience.
Simhadri took two wickets in the nineteenth over. The league MVP claimed three wickets on the day, giving Simhadri a remarkable total of 46 wickets throughout the tour nament at a strike rate of 8.8 and an economy rate of 5.94. The last over began with the Fire needing an unlikely 18 runs to win with only two wickets remaining and Seattle sealed the title as At lanta fell 10 runs short of their tar get. The Thunderbolts' incredible run of form has seen the Seattle team win eight straight completed games, culminating with captain Harmeet Singh lifting the MiLC trophy as the 2022 Toyota Minor League Cricket champions.
SPORTS/ARTS
MorrisVille, nC: The Seattle Thunderbolts continued a streak of remarkable form into the final of the 2022 Toyota Minor League Cricket Championship presented by Sunoco, defeating the At lanta Fire by 10 runs to claim the 2022 championship title on Sun day, Aug. 28. The Thunderbolts claimed a $150,000 purse for winning America's most exten sive cricket championship, with their star bowler Phani Simhadri awarded the 2022 Most Valuable Player award for the season. The match, held in scenic Church Street Park in Morris ville, NC, reached an exciting conclusion under the lights with thousands of fans in attendance. The Seattle team won the toss and elected to bat, with opener Andries Gous hitting a quick-fire 48 from 44 balls and Shubham Ranjane scoring a half-century, reaching 51 off 45 deliveries. An unbeaten flurry of 27 from only 14 balls by Shadley Van Schalkwyk helped Seattle to post a total of 157 runs. Atlanta's bowling was led by Ste ven Taylor, taking three wickets in his four Atlanta'sovers.run chase faltered as conditions cooled into the eve ning. Fire captain Aaron Jones an chored the innings with 64 from 51 balls but could only watch on as wickets fell around him, no oth er Atlanta batter passing 30 runs. Shubham Ranjane was the pick of the Seattle bowlers, claiming four wickets to go along with his half-century to resoundingly earn Player of the Match honors. The Fire's last gasp efforts to win were extinguished when Phani
Seattle Thunderbolts Victorius in Minor League Championship
Classical Arts Society to Host T.M. Krishna
Indo-AmerIcAn news • FrIdAy, sePTemBer 9, 2022 • www.IndoAmerIcAn-news.com September 9, 2022 7
Dodhiya on Forbes 2022 List of Top Financial Professionals
Houston: Amiralli (Amir) Do dhiya from the Houston General Office of New York Life has been listed on the 2022 Forbes Top Fi nancial Security Professionals Best-in-State list. The individuals named to this list of distinguished professionals were chosen based on many crite ria considered by an independent research firm. A New York Life agent for 14 years, Mr. Dodhiya received this recognition for helping his clients in a world in which wealth preser vation and protection matter more than"Weever.are honored that Amir ap pears on this prestigious list," said Mychael Nguyen, managing part ner of the Houston General Office. "New York Life has known for quite sometime what a valuable asset Amir has been to our family and to many families and busi nesses in our community." "We are honored that Amir ap pears on this prestigiouslist," said Mychael Nguen, managing part ner of the Houston General Office. "New York Life has known for quite sometime what a valuable asset Amir has been to our family and to many families and busi nesses in our community." Dodhiya is a member of Court of the Table and Million Dollar Round Table, the Premier Asso ciation of Financial Professionals, which is recognized globally as the standard of excellence for life insurance sales performance in the insurance and financial services in dustry, He has a degree from Goa University. Amir has won several awards in the industry as well as earning LAPC designation and be ing a member of NAIFA. He and his family are residents of Sugar Land, Texas.
Indo-AmerIcAn news • FrIdAy, sePTemBer 9, 2022 • www.IndoAmerIcAn-news.com September 9, 20228 COMMUNITY For Advertising in Indo-American News call Jawahar Malhotra @ 713-789-6397 Pradeep Sulhan, P.C. Certified Public Accountant Over 25 years of experience 14340 Torrey Chase Blvd. | Suite 110 | Houston, Texas 77014 281-583-2993 | 281-580-8700 office@pspccpa.com| pradeep@pspccpa.com Call Sid or Pradeep ®All rights reserved. No material herein or portions thereof may be published without the written consent of the publisher. Deadline for advertising and articles is 4 pm on Monday of each week. Please include self-addressed, stamped envelope for return of all unsolicited material. Published at 7457 Harwin Drive, Suite 212, Houston, Texas 77036.Tel:713-789-6397, email: indoamericannews@yahoo.com, website: www. indoamerican-news.com Indo American News Founder: dr. K.l. sindwani PuBlisHer: JawaHar MalHotra editor: PraMod KulKarni CorresPondent: sanCHali Basu
Varsha Bajaj's 'Thirst' on New York Times Best Seller List
Houston: A New York Times Bestseller for middle grade fiction, Houstonian Varsha Bjaj's 'Thirst" is the riveting story of a heroic girl who fights for her belief that water should be for everyone. Minni lives in the poorest part of Mumbai, where access to water is limited to a few hours a day and the communal taps have long lines. Lately, though, even that access is threatened by severe water short ages and thieves who are stealing this precious commodity—an act that Minni accidentally witnesses one night. Meanwhile, in the highrise building where she just started to work, she discovers that water streams out of every faucet and there's even a rooftop swimming pool.What Minni also discovers there is one of the water mafia bosses. Now she must decide whether to expose him and risk her job and maybe her life. How did some thing as simple as access to water get so Praisecomplicated?for'Thirst: "Varsha Bajaj (Count Me In) brings awareness to the world water crisis and social inequality with Thirst, a moving, hopeful story. . . . Bajaj thought fully examines class and privilege, making topics like water access and income inequality accessible to middle-grade readers. Bajaj shows how a lack of clean water, decent health care and education can affect people's lives. Minni can't focus on schoolwork because she's hungry and exhausted; anger, fear and frustration frequently play out in the water line; and people adapt just to survive their environ ment (e.g., boiling water to fend off diseases). Water may not flow freely like it does in the high-rise Minni works in, but community and hope do. A sense of together ness—whether it's Minni's aunties bringing her food or the school guard allowing her to enter school late—pulses through this meaning ful narrative." —Shelf Awareness, starred review
Indo-AmerIcAn news • FrIdAy, sePTemBer 9, 2022 • www.IndoAmerIcAn-news.com September 9, 2022 9
staFFord: Girish Pandya was honored to recently receive a Life time Achievement Award from the India Culture Center at the occa sion of the 76th Indian Indepen dence Day celebration which was part of the year-long "Azadi ki Amrut Mahotsov" promotion de veloped by the Govt. of India and held at the Stafford Civic Centre on August 21. The award was pre sented by Indian Consul General AseemGirishMahajanPandya was born in the midsize railway town of Dohad lo cated on the border of Gujarat with Madhya Pradesh, in August 1931. His father was an agricultural graduate doing mechanized farm ing since 1928 and was awarded the "PadmaShri" award by the Government of India, for being a pioneer in hybrid corn seed pro duction. He was an ardent patriot and spent the last 25 years of his life as the General Secretary of In dian Farmers Association in New Delhi.In1941 and 1942, Girish was very fortunate and blessed to live in Sevagram Ashram, Wardha, with "Bapu" Mahatma Gandhi, for two summer vacations. Netas after netas, continuously poured into Sevagram to pay a visit to Gandhiji for deliberations on the imminent Quit India Movement to be launched soon. After graduation in agriculture in 1952, Girish was selected by the Govt. of India and the betweentertoasaudiencesschoolandgaveingsemblytionsofthenjayalaxmilegedgroupaforOhio1953camecalledexchangeviatheerhoodstandingmoteFoundationRockfellertoprobetterunderandbrothbetweentwocountriesanewculturalprogramIFYE.HetotheUSinandstayedinandKansasalittlelessthanyear.HeandthewereprivitomeetViPandit,thePresidenttheUnitedNaGeneralAsattheUN.AfterreturntoIndia,hemanytalksspeechestoandradioaswellinruralareasincreaseabetunderstandingtheUSand India. He served his local community as the President of Taluka Farmers Asso ciation as well as the President of Rotary Club of Dahod. His old desire to get higher edu cation in the US, brought him back with wife and children in 1961 to study do graduate work in Engi
neering at Texas A & M Univer sity and at Penn State University. He worked at Dow Chemical for years till his retirement. Since his childhood, he had a strong desire to serve all his coun trymen & the mankind at large. He saw that opportunity, in serving the Objectives and broad Mission of ICC, Houston. He accepted to work as a Treasurer of ICC in 1980, a VP in 1981 and a Presi dent in 1982. He was fortunate to serve the ICC (was founded in 1972), as a Treasurer and PresidentwhodiaAmbassadorerty.thebuildTheyturetorstheasandICC,fortunatePresidentrequiredandplanning,withwhichVice-President,helpedhimorganizing,leadingexecutingthetasksastheHewastoservetheasaTreasurerVice-President.GirishwaselectedthePresidentofBoardofDirecoftheIndiaCulCenterin1982.raisedfundstoalargehallonICC'sfirstpropTheyhostedtheofInK.R.Narayanan,laterbecametheofIndia, and gave a very inspiring speech, which helped raise $13,000 for the proposed India House. The main objective of his 198182 tenure was to generate more interest in the community and of fer them several opportunities for participation. The Board arranged seminars, picnics, lectures, cele
Girish Pandya Receives Lifetime Achievement Award from the ICC COMMUNITY
bration of national holidays, cook ing demonstrations, youth parties and Indian flag hoisting ceremo nies. They even introduced a new ICC radio program, co-sponsored programs arranged by other asso ciations, and provided a home for bi-weekly pooja's of the Hindu Worship Society. In 1984, the Gujarati Samaj of Houston, a partnering organization of the ICC, elected Girish as their President. He invited one of leading saints of India, Morari Bapu, for a nine day "Ram-Katha" discourse, a first time in USA which allowed the committee to raise enough funds to buy 10 acres of land for $170,000. A couple of years back, the GSH sold this land for $3.2 million to pay loans from the con struction of the GSH Event Center. He was elected to serve GSH as Chief Trustee of the Board, for 6 different years and was privileged to preside over 13 General Body meetings.Latelyduring his services to ICC, he worked as an election Officer for 5 years, 3 years as a Trustee and last year as a Chief Trustee. He gets his strength by working as a volunteer for his motherland India, as well as the USA, the country where he now lives and enjoys, the fruits of freedom. And he thanks his loving wife Tanman of 67 years and their children Smita Mehta, Dr. Amit Pandya, and Rajiv Pan dya for their support.
Indo-AmerIcAn news • FrIdAy, sePTemBer 9, 2022 • www.IndoAmerIcAn-news.com September 9, 202210 Mobile & BankingPersonal anytime anywhere Visit us soon at Southwestern National Bank 713-771-9700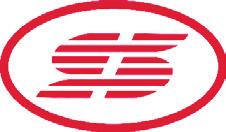 'Cuttputlli': Akshay Film Serves Tedium not Thrills
Rating: 1 star - Indian Express Holy Cow' is a dark comedy written and directed by Sai Kabir (who previously helmed Kangana Ranaut's Revolver Rani in 2014). It is based on Salim Ansari's onenight adventure to find his miss ing cow Ruksar. Salim and his wife Safiya (Sadiya Siddiqui) are upset about the situation, but they're concerned that the news of their cow's disappearance will lead to serious consequences and repercussions if they are not able to find it. Will the couple be able to locate Ruksar, or will they face misunderstanding and hostility from their neighbours? The an swer to that question forms the crux of this story. The subject is both sensitive and socially alarming. However, what makes it interesting is the way the story is told with a dash of hu mour without offending sensibili ties. The story straightaway jumps into the social issue it promises to bring to the forefront, but it gradu ally introduces subthemes and parallel characters that add little or no value to the narrative. For in stance, Shamshuddin's (Tigman shu Dhulia) subplot of assisting or rather misguiding Salim seems completely unnecessary.
"Holy Cow": A Nuanced Black Comedy
Solution Next Week
In Parwanoo, a small town in Himachal Pradesh, a teenage schoolgirl's horribly mutilated body is found on a bench. Soon after, a girl in the same age group goes missing in neighbouring Ka sauli. Two days later, her similarly brutalised remains turn up under a bridge. There's a serial killer on the loose, declares newbie cop Arjan Sethi (Akshay Kumar); he should know, given that he had been working on a film about se rial killers that never got made, before he joined the police. You wonder if 'Cuttputlli' (what's with the spelling?), a re make of Tamil film 'Ratsasan', should have met with a similar fate. Because literally nothing about this thriller which lacks thrills, works the way it should. Giving us close-ups, without a proper build-up, of a bloody face, is a deliberate shocker. Who could be behind this cruel snuffing of a young life, the damage done while the victim was alive to maximise pain?But within minutes, the fear and the tension is gone. The film be comes a mix of tired family dra ma-and-romance, and clunky cop procedural: instead of edge-ofthe-seat suspense, we get tedium. Sample this: a school-teacher (Sujith Shankar) who preys upon his wards, does it in full view of the rest of the class. There's no skulking in dark corners. The classroom becomes the site of the molestation, while school is on. Huh? What kind of an institu tion is this, where a teacher is left alone to his terrible devices? Why don't the rest of the girls complain to the authorities? Which cat has got their tongue? As to the official investigation, it seems like no one in the bunch has heard of 'MO' (modus ope randi) till our hero speaks about it. A series of bodies with the exact same facial wounds, and similar signature — a box with the head of a creepy plastic doll — elicits zero interest till way too late
By sHuBHra GuPta the proceedings. There are a cou ple of forgettable songs because, of course, Bollywood will never learn. A tough senior female cop (Sargun Mehta) is so free with her hands when she slaps suspects that she makes her male colleagues look like sissies. And Akshay, as usual, looks much older than his heroine — the perky Rakul Preet Singh shows up periodically but has nothing much to do; she deserved a better film. The spot-the-killer strand had the potential to make this a grip ping whodunit. And for once, we see the stakes being raised, which is a rarity in mainstream cinema. A murder occurs close to Arjan and his family, sister (Harshita Bhatt, seen after a long gap) and broth er-in-law (Chandrachur Singh), both wasted by the feeble plot, but nothing is made of it. Worst of all, the discovery-and-nabbing of the killer is got through in the most perfunctory way possible. It's al most as if the film can't wait for its own end.
Recent Winners
Send us the correct answer before Sept. 13, 2022. Email us at indoamericannews@yahoo.com. Please send us your solved Sudoku for your name to be published. Place a number in the empty boxes in such a way that each row across, each column down and each 9-box square contains all of the numbers from one to nine.
Kumud Athavale, Ramana Vadrevu, Krishna R. Vud dagiri, Sanchali Basu, Yudhveer Singh Bagga, Prabha Barvalia, Smayan Umesh Poojary, Ramesh Shah, Rithish Raakesh, Vishwam Rathod, Arup Gupta, Padmanabhan Subbier, Arup Gupta, Kirit Suthar, Divyan sh Sharma, Varsha Saraiya, K.G.Subbaraman
ENTERTAINMENTinto
Last Week's Solution
Cast: Akshay Kumar, Rakul Preet Singh, Sujith Shankar, Chan drachur Singh, Sargun Mehta, Gurpreet Ghuggi, Harshita Bhatt, JoshuaDirector:LeClairRanjit M Tewari
Indo-AmerIcAn news • FrIdAy, sePTemBer 9, 2022 • www.IndoAmerIcAn-news.com September 9, 2022 11
Indo-AmerIcAn news • FrIdAy, sePTemBer 9, 2022 • www.IndoAmerIcAn-news.com September 9, 202212